ONALASKA — Tom Yashinsky sat down to study his Onalaska High School football team this offseason, and was surprised to learn what he did.
The coach knew the Hilltoppers had a solid season (7-4) that ended in the second round of the WIAA Division 3 playoffs. He knew injuries forced into action some new faces and that those players responded pretty well to the task. But what he didn't know was that Onalaska effectively ignored a large chunk of the field in its offensive attack.
Ten yards down the field and between the numbers was a void that Onalaska didn't utilize a year ago, and that's a problem that Yashinsky wants to fix.
"Anybody who's scouting us saw that too. So they'd pack the outside, load up past 10 or 15 yards, give us the inside and we never took it," Yashinsky said. "Our emphasis is to take that area of the field more. Throw the intermediate routes and crossers more."
The person responsible for making those plays happen will be senior quarterback Austin Larson, back for his second season as the starter after throwing 23 touchdowns last season. The 6-foot-4 right-hander passed for 1,979 yards (179.9 per game) last year, which was vital for the Hilltoppers after top running backs Nathan Lubinsky and Alex Franzini went down with injuries.
Larson's top weapon from last year, Ray Heilman (68 catches, 1,028 yards and 12 touchdowns) graduated, but the quarterback believes that the receivers this year's team has can make up for that production.
"We're looking explosive. We've got a bunch of guys that are going to make plays for us. A lot of new faces," he said.
Yashinsky said he watched Larson improve as last season went along, and that's carried over into the summer and training camp practices. Larson completed 53 percent of his passes a year ago, and Yashinsky has challenged him to better that number as a senior.
"When you throw the ball deep as much as we did, that's going to be your percentage, it's big play or nothing. You take your shots on those because the gain is worth the risk, but we'd like to be more efficient passing the ball," Yashinsky said.
The eighth-year coach said Larson's skills at the position — understanding defenses, understanding when to throw the ball, when receivers will be open, how to read defenses and space — have all improved.
And with that improvement comes more confidence from Larson.
You have free articles remaining.
Register for more free articles.
Stay logged in to skip the surveys.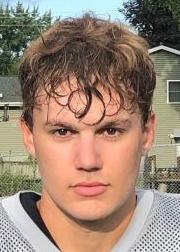 "I'm starting to figure it out more. Last year, being my first year, was just trying to make sense of everything. This year I feel a lot more confident helping other positions out on where they need to be more," Larson said. "I think if I'm confident in what we're doing, the rest of the guys are confident too. I'll let them know what I want or what we need, so I think it's going well."
Another challenge Yashinsky put upon the offense is using more game clock per possession. Onalaska has been one of the top offenses in the area in recent seasons, averaging 34.5, 37.2, and 41.2 points per game the past three years. But the Hilltoppers have done so with big plays, meaning the defense has been on the field more than its fair share.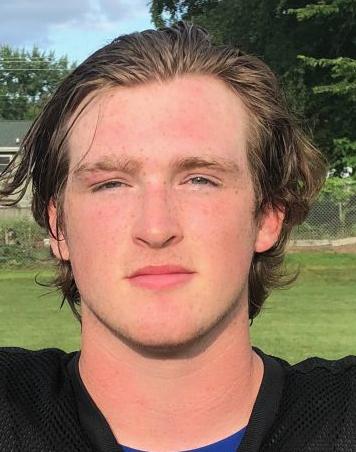 With a strong defense full of returning starters, Onalaska's season may come down to optimizing Larson's skill set and using an improved running game to take some pressure off of him.
Lubinsky is back in action after recovering from a torn ACL, and he figures to be the lead rusher in a stable of running backs that should help take the load off the passing attack.
Still, if Onalaska is in the hunt for the MVC championship again, as it's expected to be, it's going to take another good season from Larson to help make it happen.
"He's definitely stepped up as a leader," senior tight end Conner Haggerty said of Larson. "Leading the team, even on defense when he's on scout team playing quarterback, he's yelling, having fun, making sure everybody's doing the right thing."