CASHTON — The second-ranked Bangor High School football team wasted no time to grab a lead against Cashton after scoring 27 points in the first quarter. The scoring streak continued through the game, which finished in a 53-0 Cardinals (9-0, 6-0) victory.
Sophomore Mathieu Oesterle got the game started with a 21-yard scoring drive in the first quarter. Less than four minutes later Hank Reader completed a 23-yard pass to Zane Langrehr, which was followed up by a 43-yard pass from Reader to Nathanael Wiggins two minutes later to extend the lead. Carter Horstman closed out the first-quarter scoring with a 56-yard scoring run.
Bangor relied on running plays for second-quarter scoring, which included a 40-yard run from Oesterle and 8-yard run from Hayden Lyga. Reader scored on a 3-yard run in the third, and Tanner Jones scored on a 2-yard run in the fourth.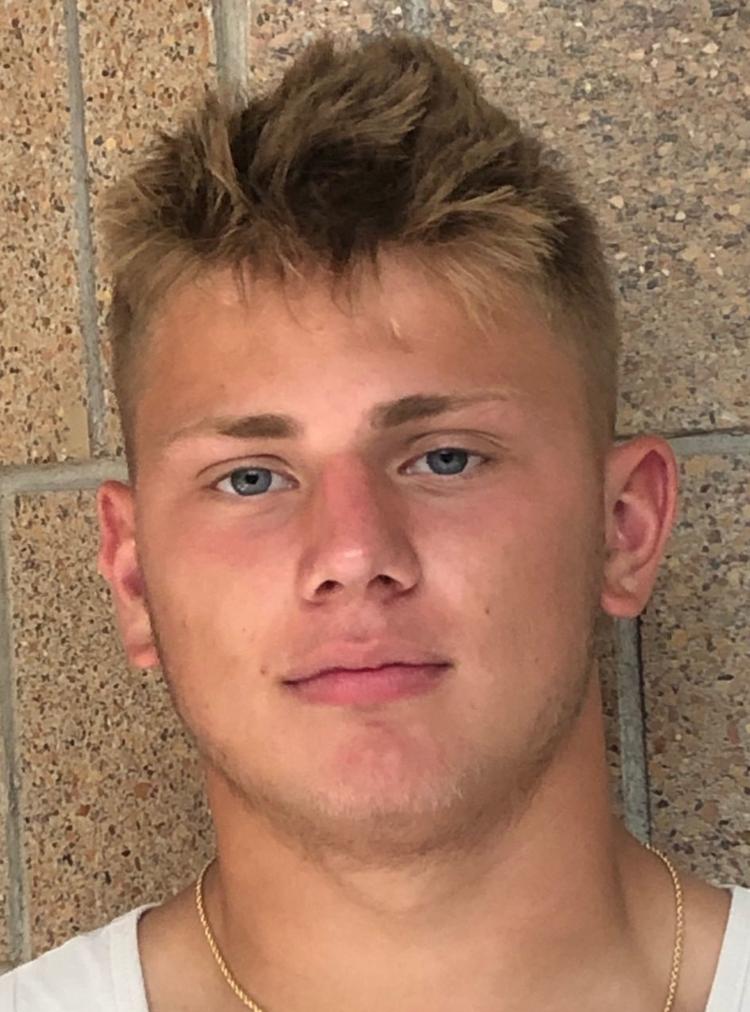 Horstman led the winning efforts with 239 yards, bringing his season total to 1,484. Oesterle followed with 98 rushing yards on six carries, and Reader completed two of three passes for 66 yards and two touchdowns.
Cashton (5-4, 4-2) was led by Alec Wall's 46 passing yards which came from completing 5 of 16 passes.
SWC
Westby 21, Viroqua 8
VIROQUA — The Norsemen recorded all of their points in the first half to earn a conference victory over the Blackhawks (1-8, 1-6).
Westby's offense recorded a total of 270 yards compared to 169 from Viroqua. Brett Jorgenson had 87 rushing yards on 20 carries for Westby (2-7, 2-5), and Davontae Spears followed with 43 rushing yards and 50 passing yards by completing 2 of 3 passes.
Viroqua was led by Nick Schneider's 121 rushing yards, which came off of 25 carries.
Arcadia 42, Richland Center 8
ARCADIA — Arcadia (5-4, 4-3) recorded 362 offensive yards while holding Richland Center (2-7, 2-5) scoreless until the fourth quarter to earn a spot in the playoffs.
Nolan Niemeierowicz had 79 rushing yards with two touchdowns on two carries. Chase Patzner had 88 rushing yards on three carries with one rushing TD and three passing touchdowns. Michael Schweisthal caught six passes for 94 yards.
Prairie du Chien 42, Platteville 7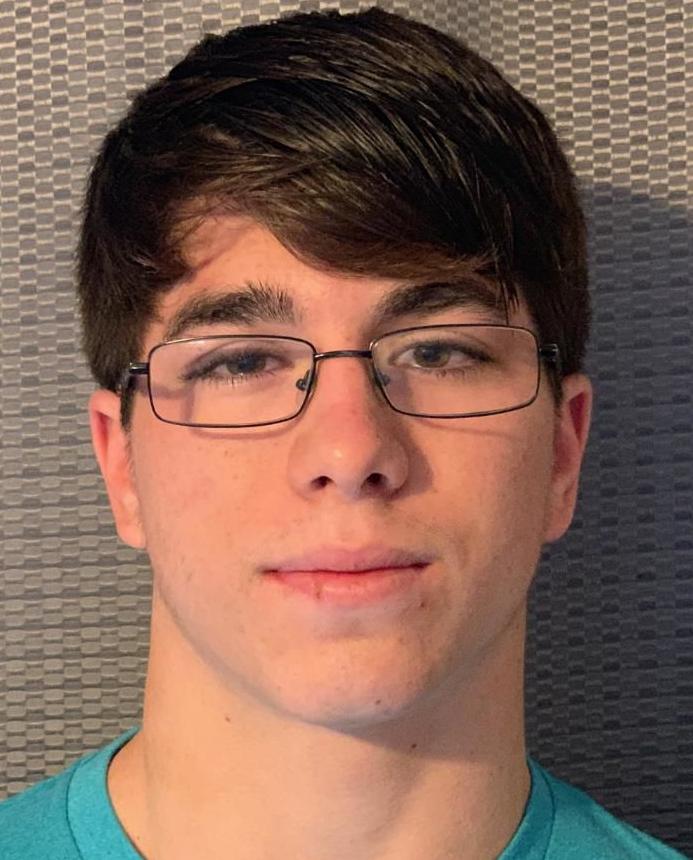 PLATTEVILLE, Wis. — Traeton Saint recorded 167 rushing yards and four touchdowns for Prairie du Chien (8-1, 6-1), which had all but one score in the first half.
Saint got the game started with a 77-yard scoring run with 10 minutes left in the first quarter. Less than three minutes later he was in the end zone again, this time with a 10-yard run. Saint started the second quarter with a 1-yard scoring drive, and ended it with a 65-yard run into the endzone.
Dylan Coleman had 68 rushing yards on two carries for the Blackhawks and completed 3 of 8 passes for 57 yards.
You have free articles remaining.
Register for more free articles.
Stay logged in to skip the surveys.
Dairyland
Melrose-Mindoro 42, Independence/Gilmanton 6
INDEPENDENCE, Wis. — The Mustangs (5-4, 4-3) jumped to a 21-0 halftime lead before scoring another 21 points in the third quarter to defeat Independence/Gilmanton (0-9, 0-7) and earn a playoff spot.
Tucker Sbraggia was involved in four of Melrose-Mindoro's six touchdowns. Sbraggia got the game started with a 1-yard rushing TD, then scored again in the second quarter after connecting a 27-yard pass to Jaden Sacia.
Sbraggia found the end zone later in the second quarter off of a 2-yard run, and Jason Arzt caught an interception and brought it to the end zone in the third quarter. Sbraggia finished the Mustangs' scoring with a 45-yard run in the third quarter.
Melrose-Mindoro recorded recorded a total of 382 offensive yards — 108 passing and 274 rushing. Sbraggia completed 4 of 8 passes for 108 yards and recorded a total of 79 rushing yards. Raef Radcliffe led the team's rushing game with 95 yards on nine carries.
Blair-Taylor 48, Pepin/Alma 6
BLAIR — Matthew Brandenburg had 220 rushing yards on 10 carries with three touchdowns to help push the Wildcats (7-2, 6-1) past Pepin/Alma (5-4, 5-2) to win the conference championship.
Logan Shramek contributed to the win with 82 yards and two touchdowns, and Cain Fremstad completed 4 of 5 passes for 102 yards and a touchdown.
Nonconference
Brookwood 21, Highland 13
ONTARIO — The Falcons (7-2) scored in the first and fourth quarters to stay ahead of Highland.
Kaden Brandau connected a 26-yard pass to Brandon Kinserdahl to record the Falcons last score of the game. Brandau completed 3 of 4 passes for 66 yards. Dan Peterson led the offense with 112 rushing yards on six carries,which included a long run of 71 yards. Mitchell Klinkner wasn't far behind with 110 rushing yards on 23 carries.
Marshfield 24, Sparta 10
MARSHFIELD, Wis. — The Spartans scored first but ended the regular season with a loss.
Sparta (7-2) grabbed the first lead of the game thanks to a scoring run from Nick Kent, and Chris Jacobs later brought Sparta closer to Marshfield with a successful field goal in the second half.
---
October 18: Holmen vs. Onalaska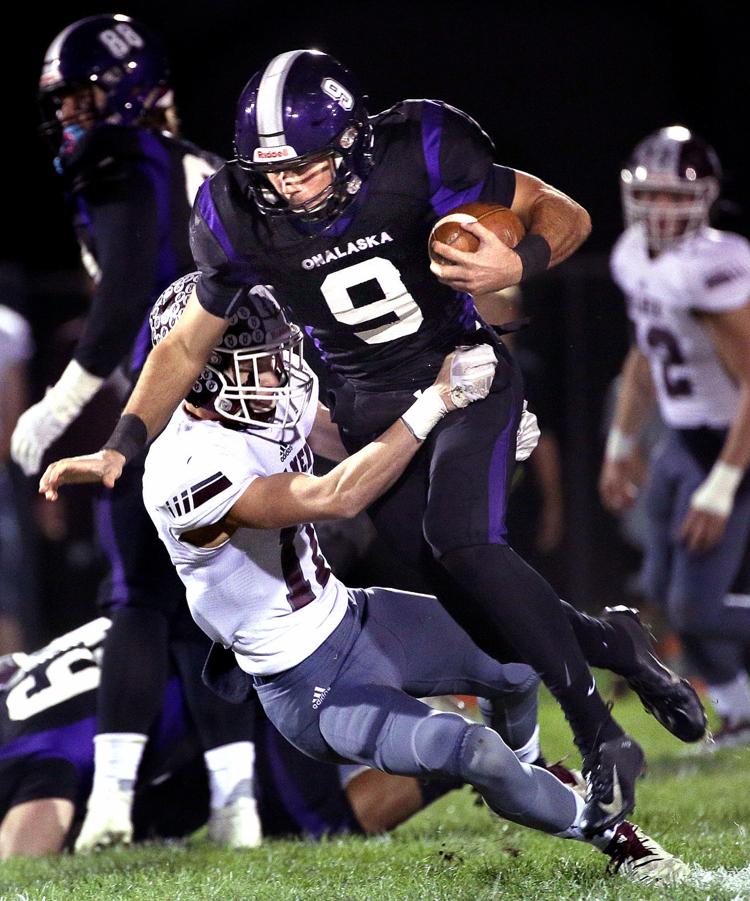 October 18: Holmen vs. Onalaska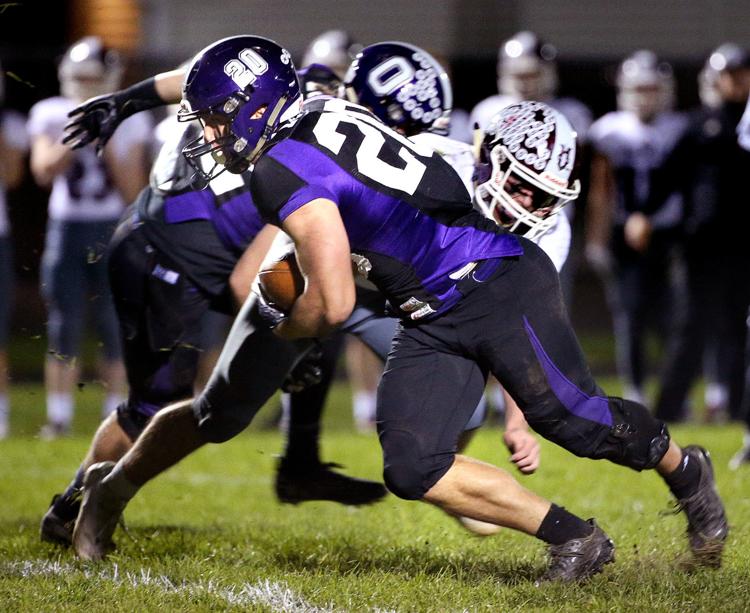 October 18: Holmen vs. Onalaska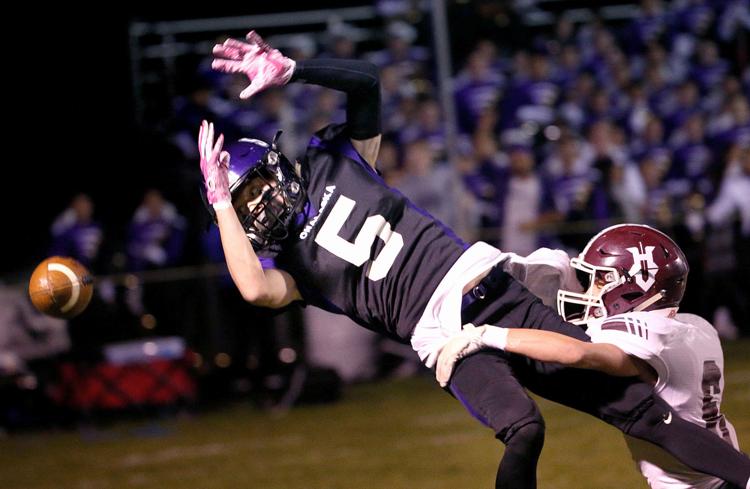 October 18: Holmen vs. Onalaska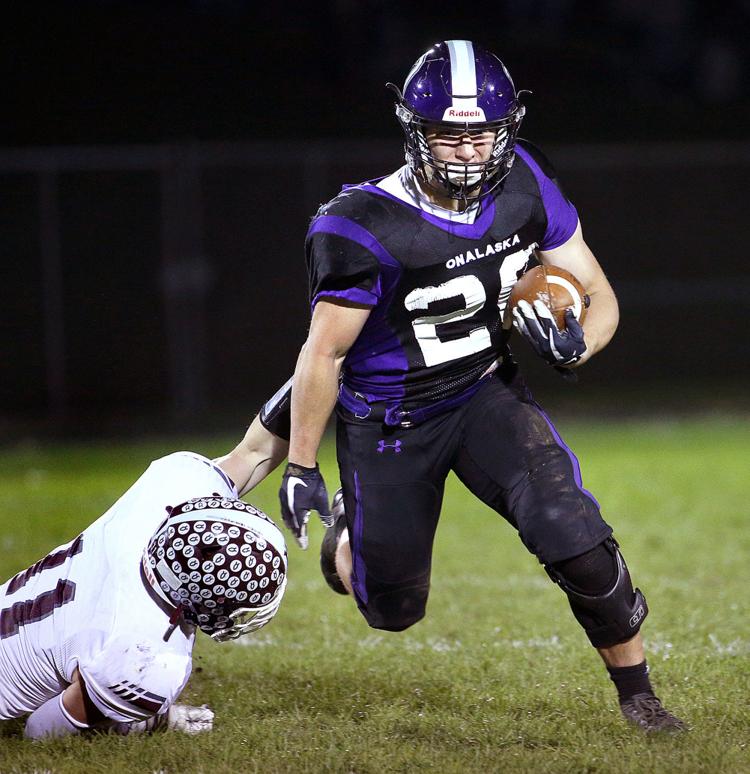 October 18: Holmen vs. Onalaska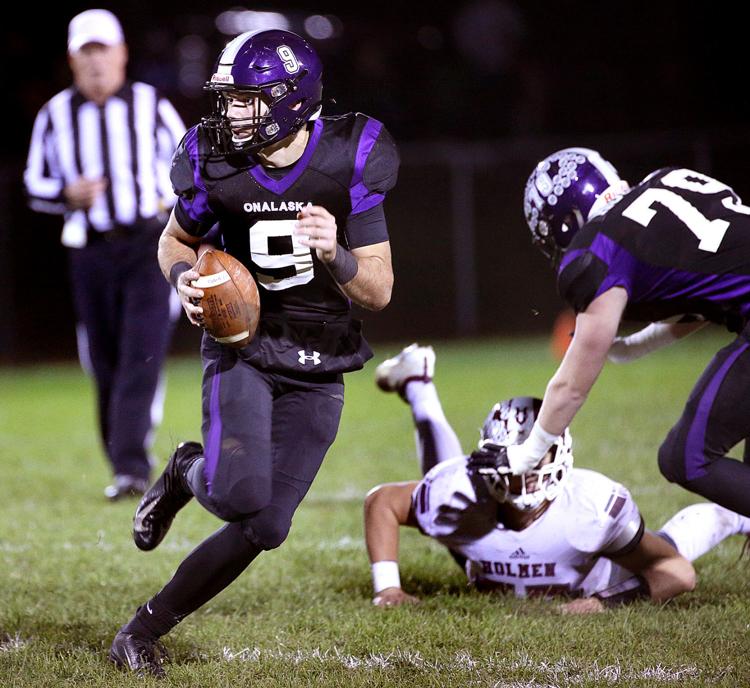 October 18: Holmen vs. Onalaska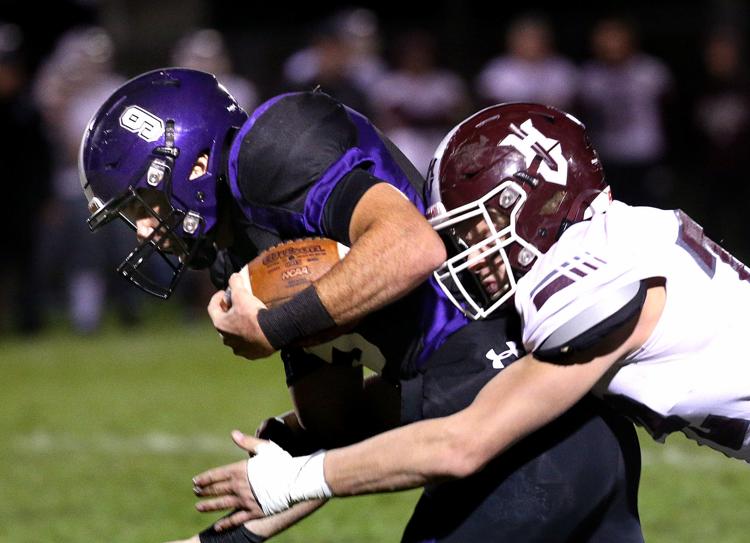 October 18: Holmen vs. Onalaska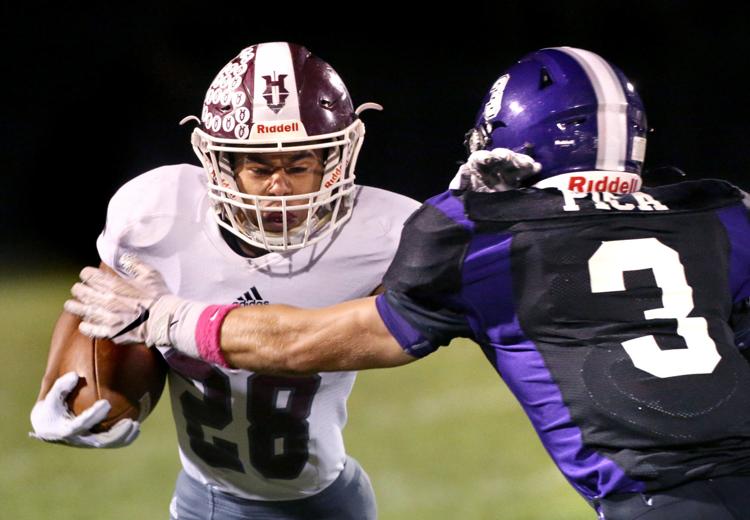 October 18: Holmen vs. Onalaska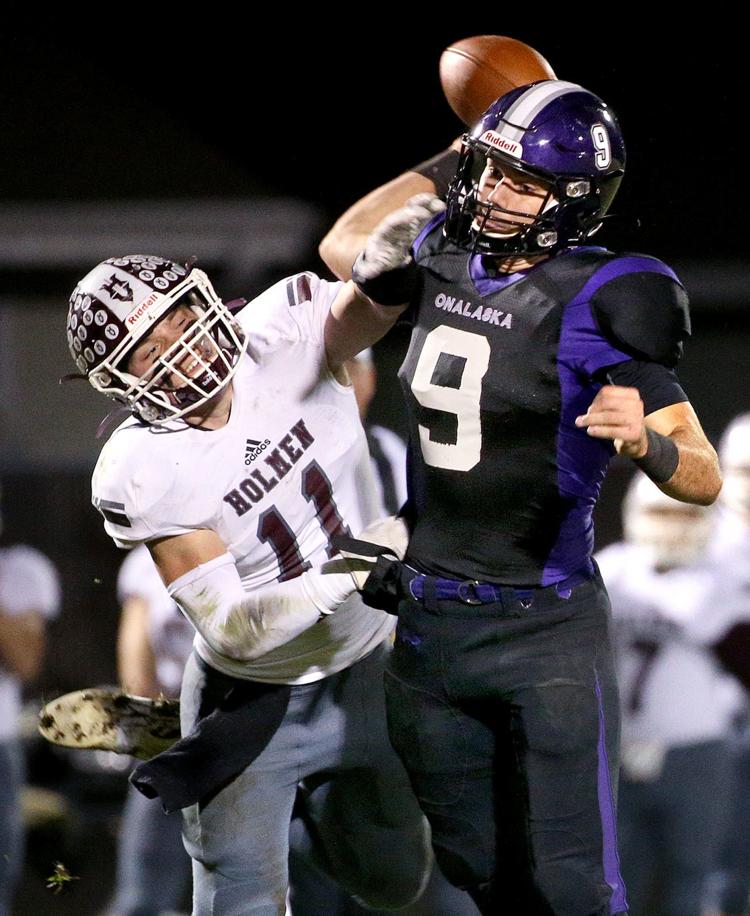 October 18: Holmen vs. Onalaska
October 18: Holmen vs. Onalaska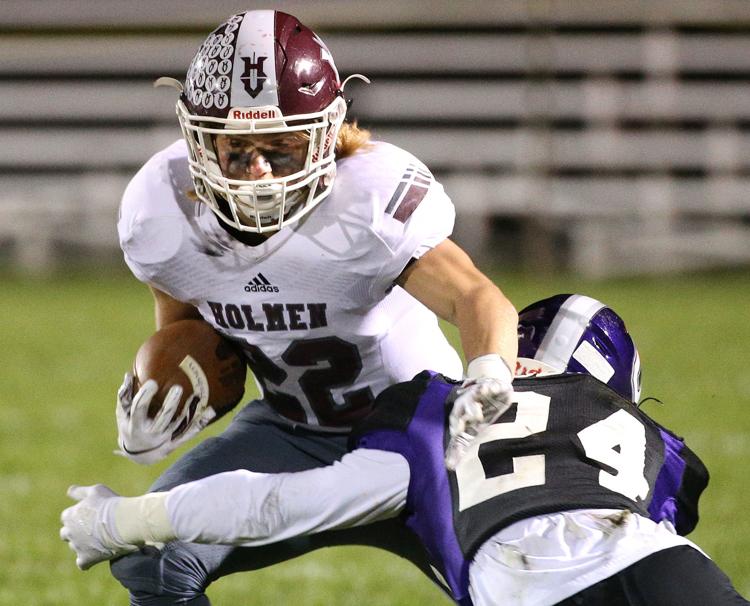 October 18: Holmen vs. Onalaska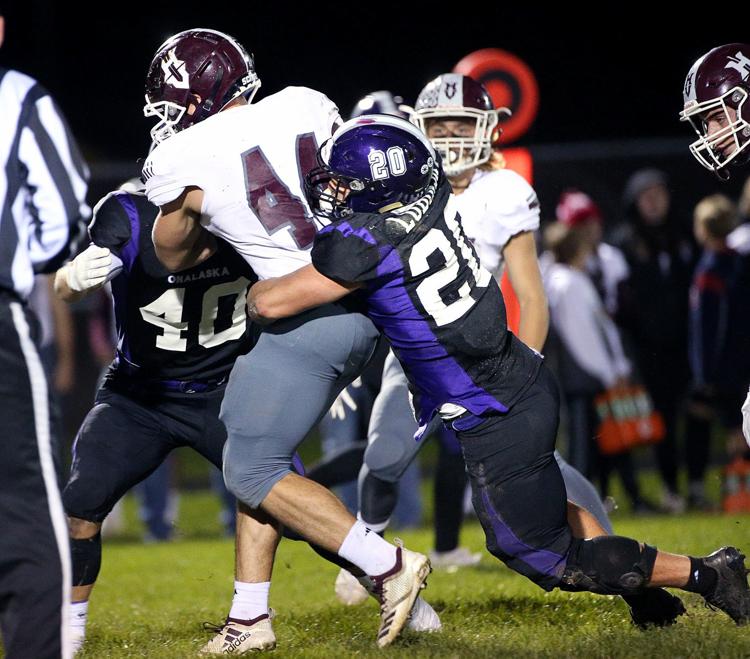 October 18: Holmen vs. Onalaska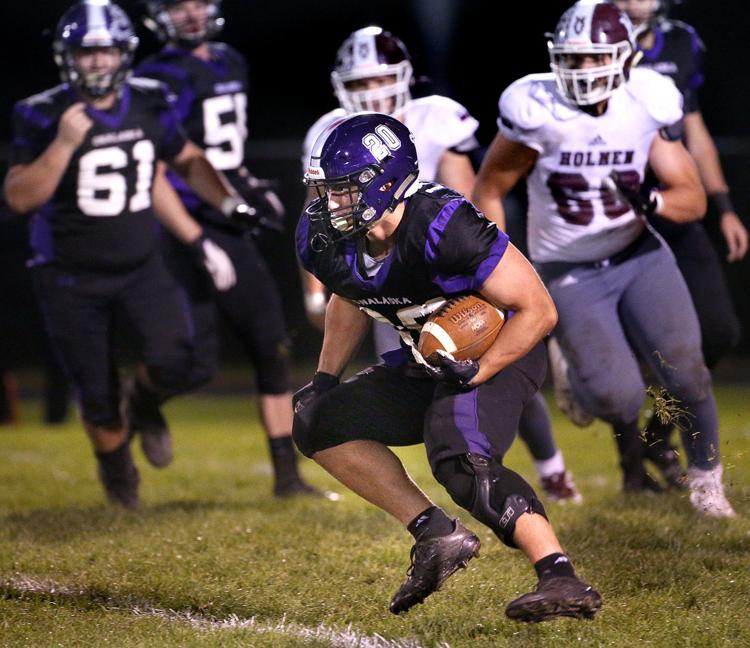 October 18: Holmen vs. Onalaska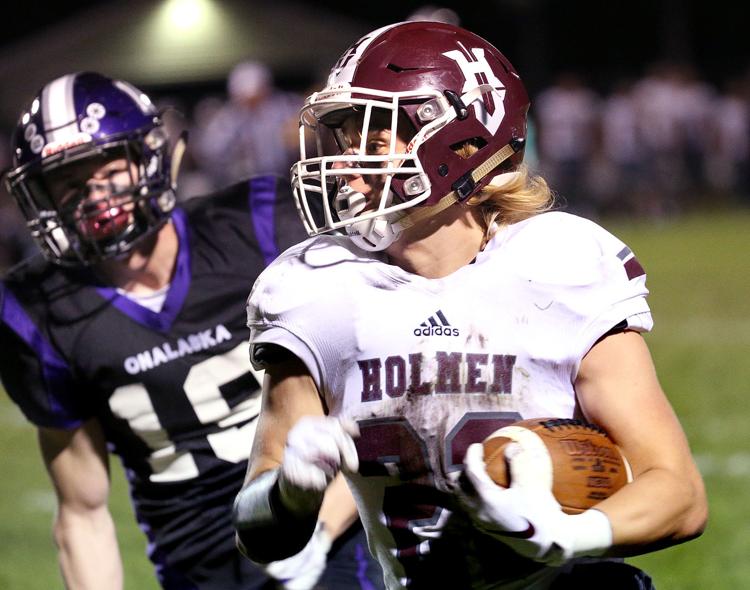 October 18: Holmen vs. Onalaska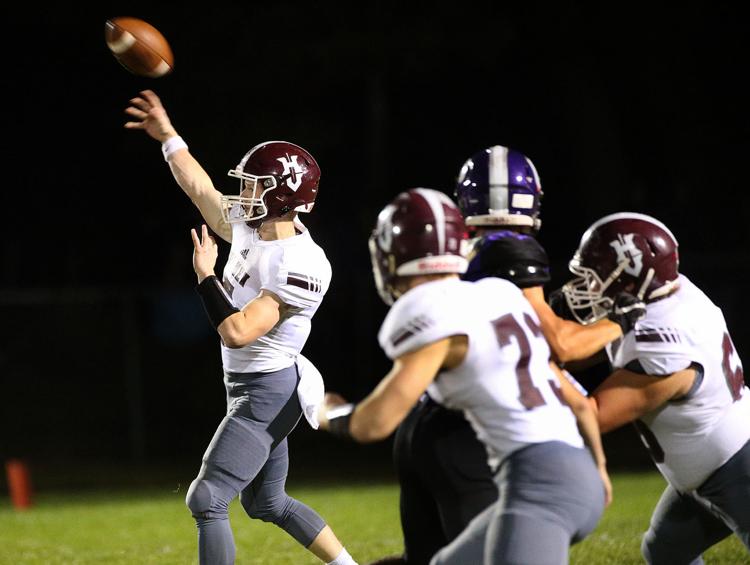 October 18: Tomah vs. Logan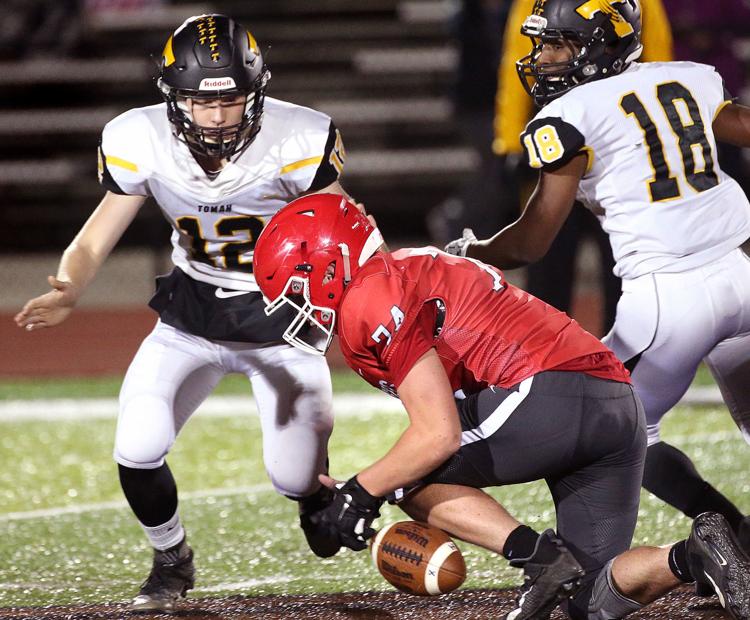 October 18: Tomah vs. Logan
October 18: Tomah vs. Logan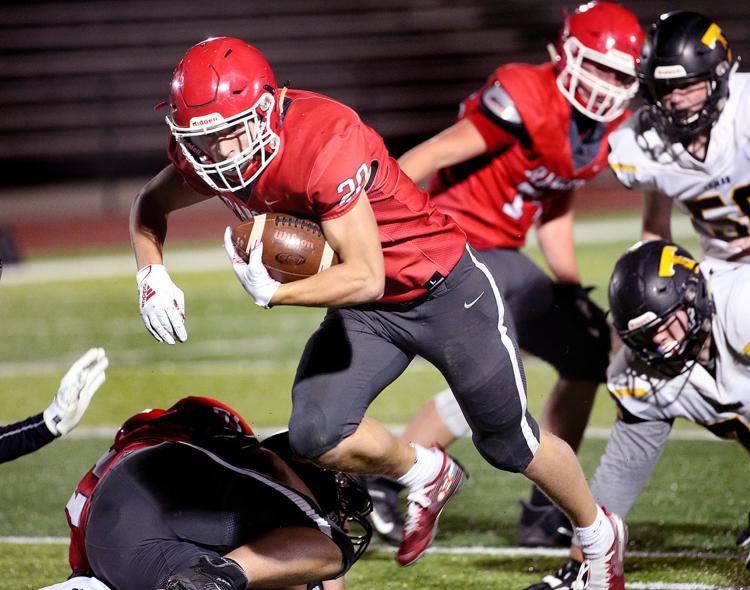 October 18: Tomah vs. Logan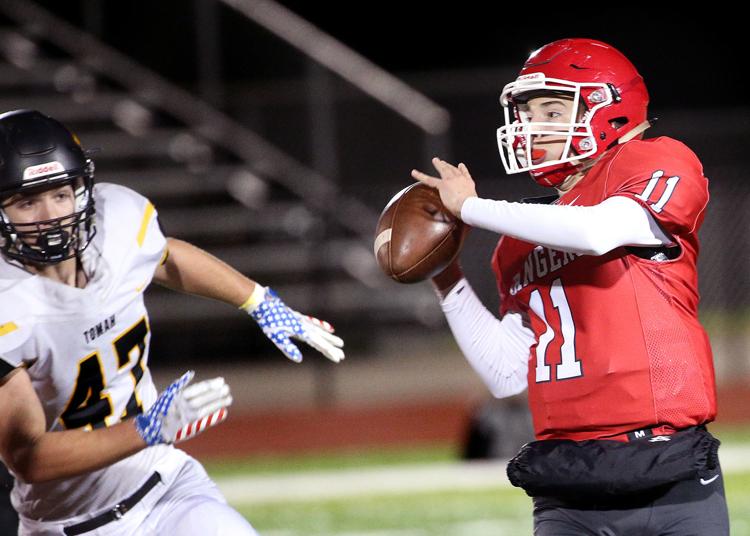 October 18: Tomah vs. Logan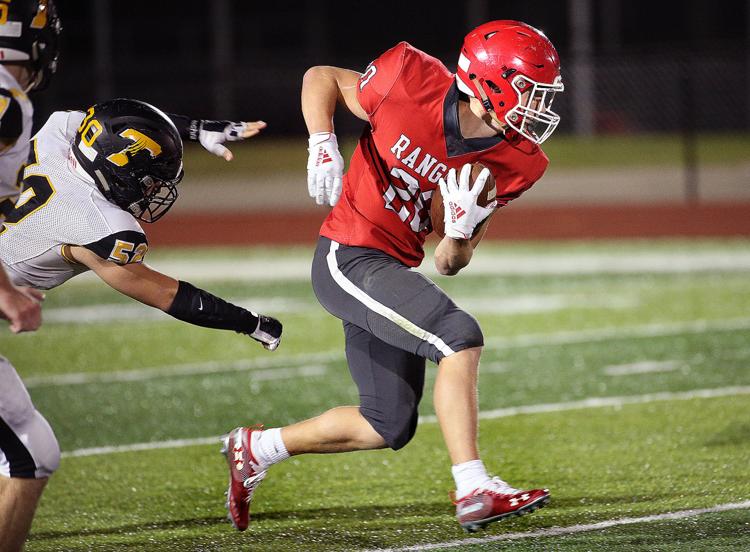 October 18: Tomah vs. Logan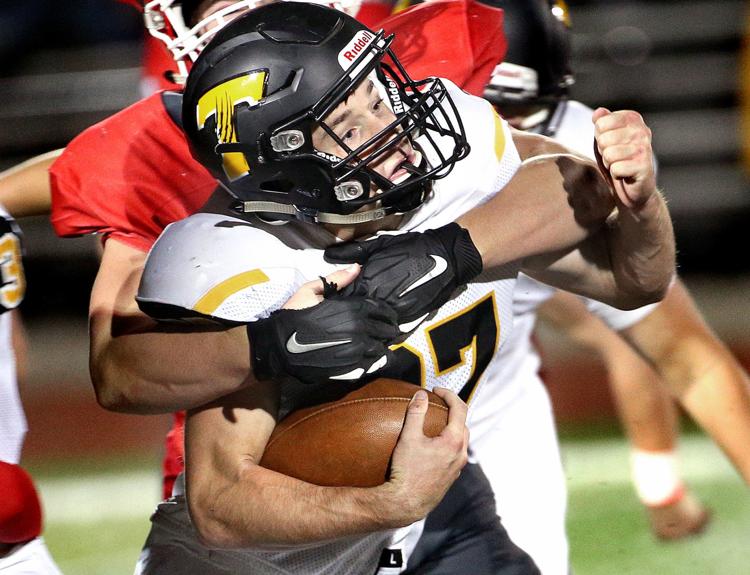 October 18: Tomah vs. Logan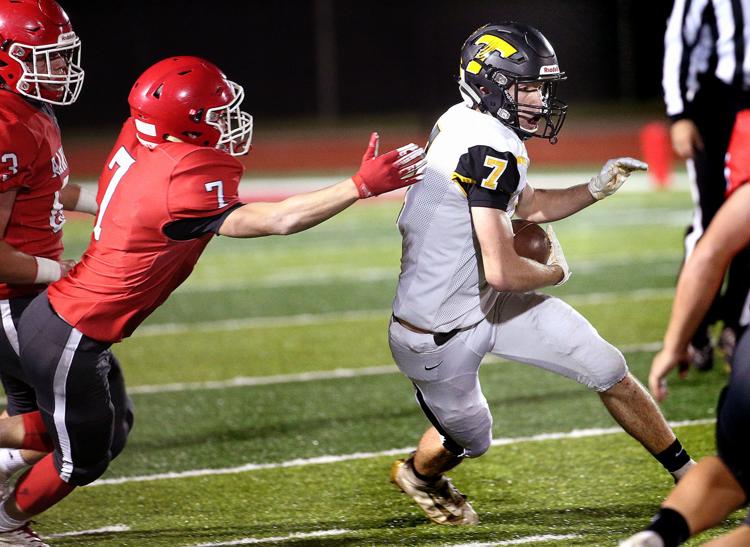 October 18: Tomah vs. Logan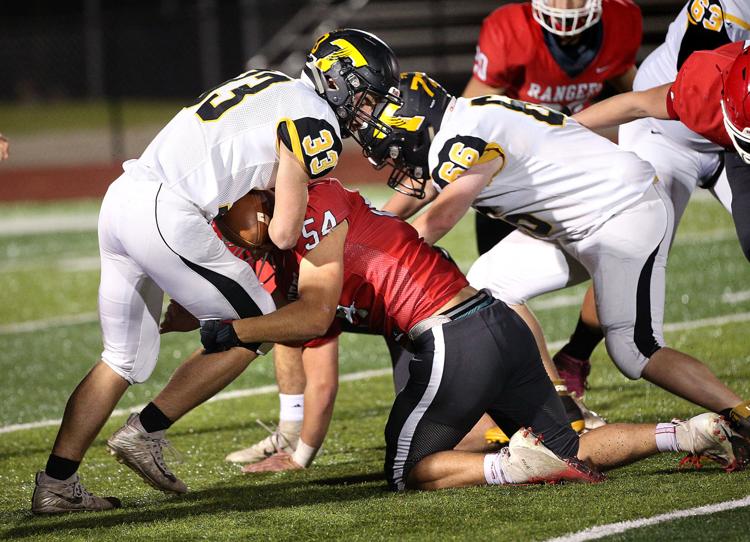 Onalaska Luther vs. Aquinas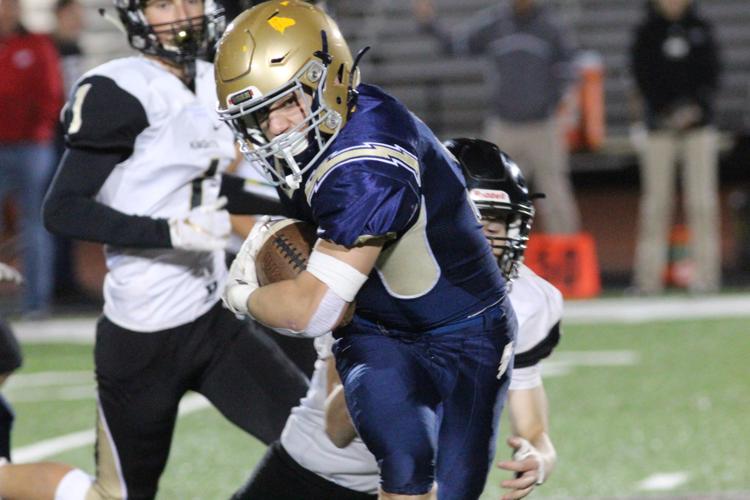 Onalaska Luther vs. Aquinas