EYOTA, Minn. — The Caledonia High School football team didn't waste any time getting started against Dover-Eyota with five first-half touchdowns on Friday.
The top-ranked Warriors (6-0, 4-0) eventually turned those touchdowns into a 46-15 victory that extended their winning streak to 60 games, the longest current streak in the nation.
Senior quarterback Noah King got the momentum going with a 33-yard scoring run in the first quarter. He then connected with Eli King shortly after for a 29-yard touchdown pass before scoring another touchdown — a 2-yard rushing TD — to close out the first quarter. Noah King scored the team's next three touchdowns with runs of 7, 45 and 13 yards. Isaiah Reinhart and Brady Williams had Caledonia's final two touchdowns with a 5- and 57-yard runs, respectively.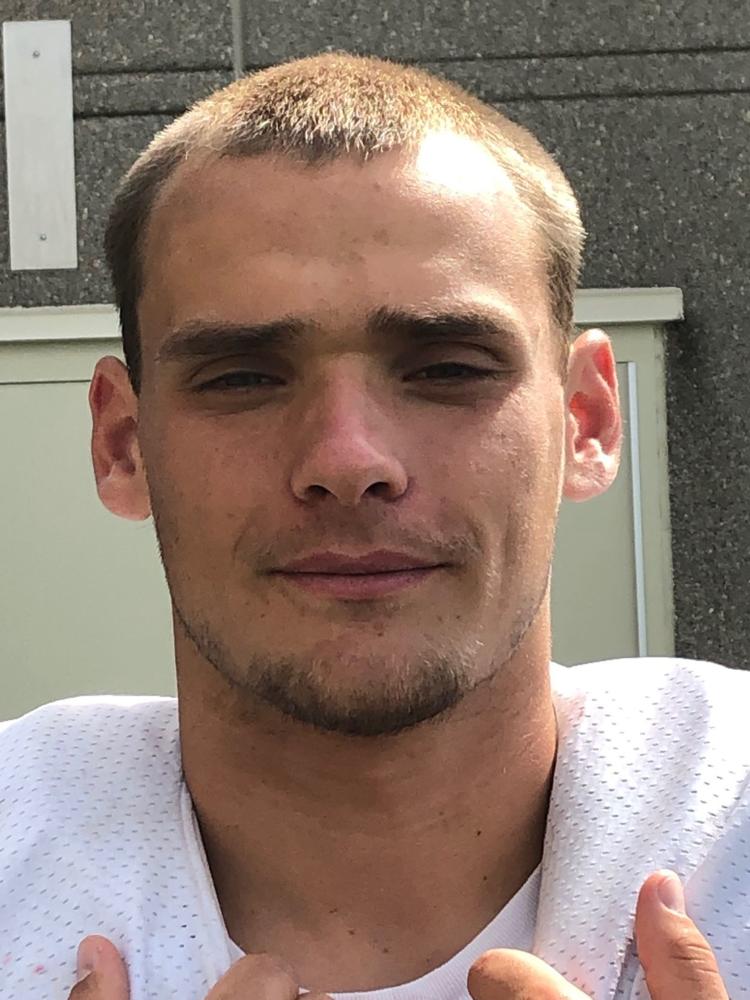 Noah King led the team with 118 rushing yards on nine carries while completing 6 of 11 passes for 84 yards with one interception. Eli King caught five passes for a total of 74 yards and one touchdown.
The Warriors finalized the game with 352 rushing yards and held Dover-Eyota to 226.
SWAL
Cuba City 28, Onalaska Luther 21
ONALASKA — The Knights opened up the first quarter with 13 points but didn't score again until the third as they fell to Cuba City (2-5, 2-3).
Karter Benrud completed 10 of 15 passes for 73 yards for Luther (1-6, 0-5), and Christian Wihlm completed 3 of 8 for 14 yards. Brandon Stadtler led the team in rushing with 95 yards on nine carries, which included two touchdowns and a long run of 45 yards. Erik Rogers finished with 65 rushing yards on 17 carries.
Mineral Point 52, Aquinas 22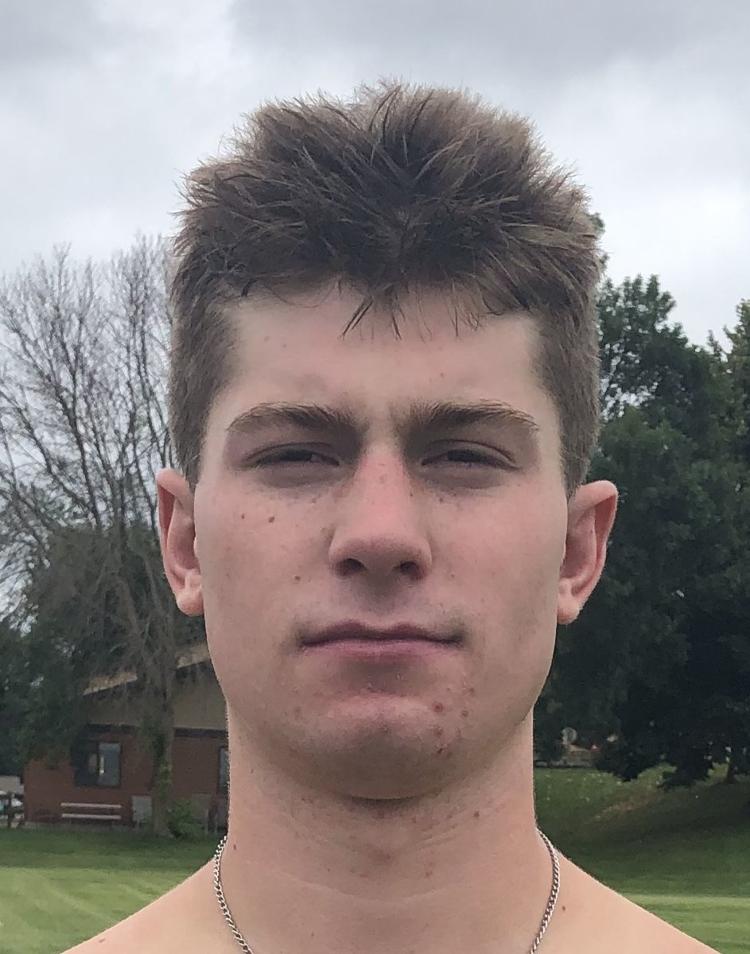 MINERAL POINT, Wis. — The Blugolds (6-1, 4-1) wound up with their first conference loss of the season after being defeated by Mineral Point (7-0, 5-0) on the road.
Gavin Wetzel had a 1-yard scoring run for Aquinas in the first quarter, but the Blugolds didn't find the end zone again until the fourth. Matt Reuteman had a 1-yard scoring run for Aquinas in the final quarter, and Cambio scored from 2 yards out.
Cambio led Aquinas with 106 rushing yards on 16 carries, and Ashton Hollett finished with 95. Wetzel completed 4 of 9 passes for 59 yards.
Scenic Bluffs
Brookwood 25, Royall 0
ONTARIO — Mitch Klinkner recorded 156 rushing yards to raise his season total to 1,184 and help boost Brookwood (6-1, 4-1) past Royall. Dan Petersen (108) also topped 100 yards for the Falcons, who also received 59 rushing yards from Cameron Zimmerman.
Brookwood finished with 360 rushing yards while holding Royall (1-6, 1-3) to just 77.
South Central
You have free articles remaining.
Register for more free articles.
Stay logged in to skip the surveys.
G-E-T 36, Wautoma 0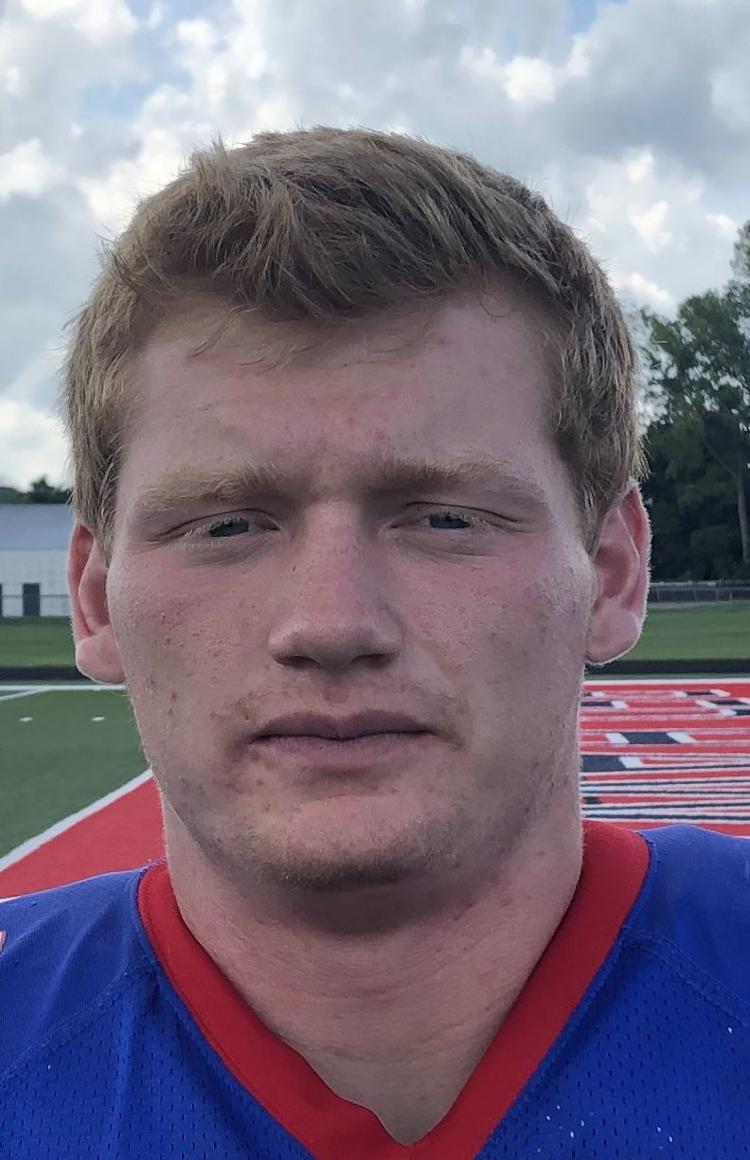 GALESVILLE — The Red Hawks scored 28 points in the first half to close enter halftime ahead 28-0 against Wautoma (3-4, 3-2).
Luke Vance turned in a 76-yard punt return with just over three minutes left in the first half to record the first score of the game. G-E-T scored its second touchdown of the game two minutes later thanks to a 27-yard touchdown run from Davis Wenthe. Vance got to the end zone again with a 10-yard run in the second quarter.
Bryce Burns led the Red Hawks (6-1, 5-0) with 119 rushing yards on 21 carries, and Vance finished with 85 yards on 11 carries. G-E-T finished things with 274 offensive yards compared to Wautoma's 200.
SWC
Prairie du Chien 20, Viroqua 14
VIROQUA — Prairie du Chien (6-1, 4-1) held off Viroqua (1-5, 1-3) to earn another conference victory.
Tyler Hannah got the game started with a 3-yard rushing touchdown to put Prairie du Chien on the board in the second quarter. Viroqua quarterback Drew Fortney answered back with a 1-yard touchdown two minutes later.
Hannah led Prairie du Chien with 71 rushing yards on 12 carries with a long run of 20 yards. Coleman completed 10 of 18 passes for 128 yards, one touchdown and no interceptions. Coleman connected nine passes to Mason Kramer for 121 yards.
Fortney had 94 rushing yards to lead Viroqua and completed nine of 16 passes for 47 yards.
Dairyland
Whitehall 19, Blair-Taylor 13
BLAIR — Cain Fremstad landed in triple-digit passing yards for Blair-Taylor (5-2, 4-1), but the Wildcats were unable to pull past Whitehall (3-4, 2-3) to remain undefeated in the conference.
Fremstad completed 7 of 28 passes for 110 yards, one touchdown and one interception. Kyle Steien caught on a 40-yard pass from Fremstad, and the quarterback connected with Logan Smith twice for 40 yards. Matthew Brandenburg led Blair-Taylor with 58 rushing yards on 17 carries.
Ridge and Valley
De Soto 53, North Crawford 0
SOLDIERS GROVE, Wis. — The Pirates (6-1, 5-1) scored in each quarter to keep a steady lead over North Crawford (0-6, 0-5).
De Soto jumped out of the gates early on with three touchdowns in the first quarter and two in the second before recording three more in the third and one in the fourth. Kalle Frejhammar got the game going with a 23-yard rushing TD which was followed by a 15-yard scoring drive a little over three minutes later.
Alex Scoville found the end zone twice with a 23-yard run in the second quarter and a 50-yard run in the third.