HOLMEN — After fighting through two tough losses to start the season, the Holmen High School football team has made a big-time turnaround.
The Vikings won their third straight game in convincing fashion as it powered its way past Tomah 60-7 Friday night at Empire Stadium. The win kept Holmen in a tie with Onalaska atop the MVC at 3-0, and pushed the Vikings overall record to 3-2.
Six Holmen players rushed for at least one touchdown as Holmen rushed 53 times for 394 yards and finished with 467 total yards against Tomah. Kevin Koelbl carried the ball 15 times for 103 yards, including a 33-yard TD romp in the second quarter that made it 21-7 Holmen. Andrew Fisher rushed eight times for 33 yards, including a 9-yard TD run to open the scoring.
Holmen also received two rushing touchdowns from Shane Roth, one coming from 3 yards out and the other from 1 yard. Roth finished with 62 yards on nine attempts.
Dyland Westcott, Trevor Phillips and Mason Hammes each scored second-half touchdowns as Holmen racked up 36 second-half points.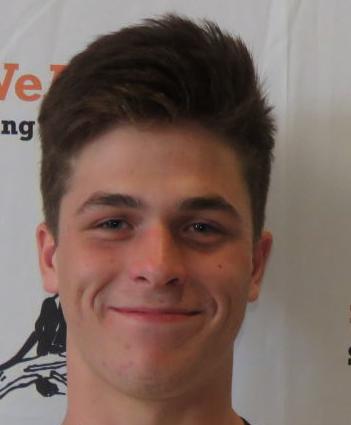 West Salem 34, Aquinas 6
WEST SALEM — Brendan Holt returned from a one-game suspension to score four touchdowns for the Panthers, who got back on the winning track after losing at Holmen last week.
Holt, a senior running back and linebacker, ran for 104 yards on 16 carries as for the Panthers (4-1, 2-1). Holt scored three of his four touchdowns in the first half.
The lone Aquinas touchdown came in the first minute of the game when Gavin Wetzel found Brandon Merfeld for a 65-yard gain. The Panthers had 206 total yards, while the Blugolds had 168.
Coulee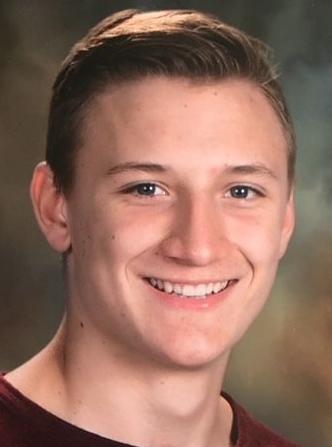 Westby 43, G-E-T 8
WESTBY — The Norsemen (4-1, 1-0) needed just 16 seconds to reach the end zone the first time in an easy win over the Red Hawks.
Senior Hunter Ward returned the opening kickoff 80 yards for a touchdown that got Westby started. Eight minutes later, quarterback Alex Gluch connected with Dawson Marshall on a 33-yard scoring pass, and the Norsemen were rolling.
Ryan Daines led Westby, which racked up 424 total yards, with 96 yards on 16 carries. Sam Berg added 92 yards on just two attempts. G-E-T's lone score came when Garrett Eddy scored on a 36-yard run. He finished with 81 rushing yards.
Black River Falls 54, Onalaska Luther 12
ONALASKA — Black River Falls quarterback Elliot Bird posted an impressive 264 passing yards while completing six of them to receivers who landed in the end zone.
Bird, who was 12-for-20 with no interceptions, started the game with a 50-yard pass to Nick Ulness to put the Tigers on the board. Bird then connected with Ethan Bible three times for 83 yards and one touchdown. Besides finding the end zone through passing plays, Bird also recorded a team-high 115 rushing yards that resulted in two touchdowns.
Arcadia 6, Viroqua 3 (OT)
VIROQUA — The Raiders (3-2, 1-0) emerged after a scoreless four quarters.
The extra time started with an initial advantage to Viroqua (3-2, 0-1) as it broke the scoreless tie on a 26-yard field goal by junior Tyler Hannah. Arcadia followed by one-upping the field goal with a 6-yard run from Chase Patzner for the win.
Hannah led all rushers with 132 yards on 30 carries. Tyler Klar led the Raiders with 37 yards.
Scenic Bluffs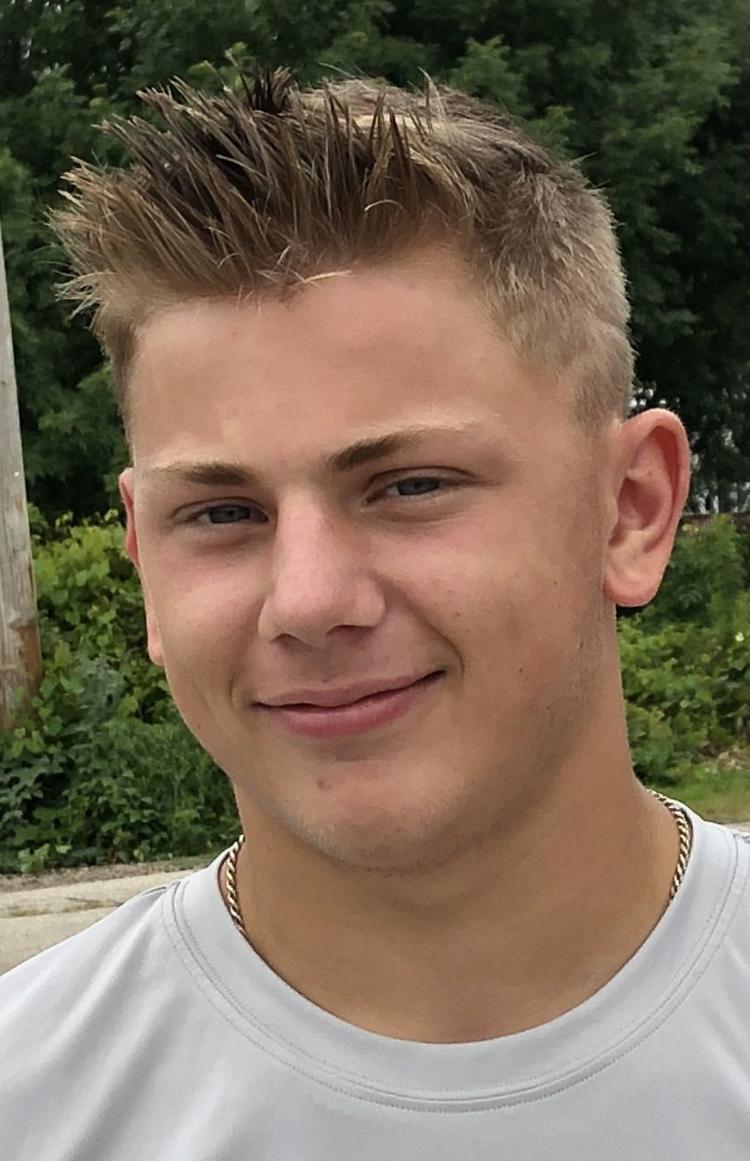 Bangor 46, Hillsboro 6
HILLSBORO, Wis. — Bangor, ranked second in the Associated Press Small Division poll, used a stout defensive effort and a powerful running attack to roll over Hillsboro. The Cardinals (5-0, 3-0) built a 30-6 lead by halftime, then maintained control by using an opportunistic defense that created four turnovers as they won their 19th straight game.
Bangor's Carter Horstman scored four touchdowns, pushing his season total to 10. He rushed for three scores and picked up a fumble and returned it for another. Cardinals' quarterback Trevor Jones also ran for two TDs.
Dairyland
Melrose-Mindoro 49, Whitehall 0
MELROSE — Melrose-Mindoro started the season with a loss to Bangor, but no one has been able to stop the Mustangs since.
Brett Gerdes rushed for 99 yards and scored three touchdown over the course of 10 carries in a game the Mustangs led 28-0 by halftime. Gerdes also returned a punt 71 yards for a touchdown as Melrose-Mindoro (4-1, 2-0) won its fourth straight game.
Landon Lockington did his part, rushing 10 times for 79 yards for the Mustangs, while quarterback Tucker Sbraggia completed 3 of 5 attempts for 60 yards.
Jimmy Pollenz led the Mustangs in receiving with two catches for 51 yards.
Ridge and Valley
De Soto 40, Kickapoo/La Farge 0
The Pirates (3-2, 1-1) scored 26 points in the second quarter to pull away from Kickapoo/La Farge in a game played at Logan.
De Soto's 410 offensive yards dwarfed Kickapoo's 250. Trevor Rebhahn, who had a 44-yard touchdown run, led the team with 111 of the Pirates' 300 rushing yards. Quarterback Kaden Pedretti added 89 and completed eight passes for 110 yards.
Jake Sikora led the De Soto receivers with 67 yards and two touchdowns on four catches.
Prairie du Chien 33, River Valley 6
SPRING GREEN, Wis. — After a tough loss to G-E-T last week, Prairie du Chien (4-1, 1-0) bounced back with an impressive win, thanks in part to quarterback Gavin Gillitzer. Gillitzer scored on a 7-yard run in the first quarter, then tossed a 19-yard TD pass to Carter Pederson and a 15-yard scoring strike to Mason Kramer in the second as the Blackhawks took a 20-6 halftime lead.
Gillitzer, who completed 14 of 23 passes for 178 yards, tossed his third scoring pass in the third quarter. Gillitzer was intercepted three times.
Kramer also scored in the fourth quarter when he intercepted a pass and returned it 12 yards for a score.
Southeast-White
Caledonia 61, Zumbrota-Mazeppa 0
ZUMBROTA, Minn. — Caledonia (3-0, 2-0), the top-ranked team in Class AA, was nearly unstoppable as it built a 34-0 halftime lead, then cruised past Zumbrota-Mazeppa for its 44th consecutive victory. Noah King tossed two first-quarter TD strikes, the first a 12-yard toss to Nick McCabe, and the second a 2-yard pass to Kyle Cavanough.
McCabe rushed for 224 of the Warriors' 409 rushing yards. He also scored from 33 and 76 yards out. Jack Beardman racked up 124 rushing yards.
Southeast-Red
Rochester Lourdes 45, La Crescent 0
LA CRESCENT — The Lancers (0-3, 0-2) struggled on offense much of the night as they were shut out by Rochester Lourdes (3-0, 2-0). Jess Fechner led La Crescent with 29 rushing yards on three carries, while quarterback Zach Todd completed eight of 17 attempts for 34 yards.
---