TOMAH – Holmen High School football coach Travis Kowalski said it was crucial for his team to move forward and get refocused against Tomah this week after suffering a gut-wrenching, one-point loss in the final seconds to West Salem last week.
The Vikings (4-2, 3-1) started slow, but were able to eventually wear down Tomah (2-4, 0-4), gashing the Timberwolves for 444 yards on the ground in route to a 44-6 rout.
The Vikings only led 3-0 after one but distanced themselves in the second quarter thanks to touchdown runs from Mitchell Torud and Drew Becker. Torud added another one to open up the half to blow the gates open. Torud had 16 carries for 174 yards with four touchdowns.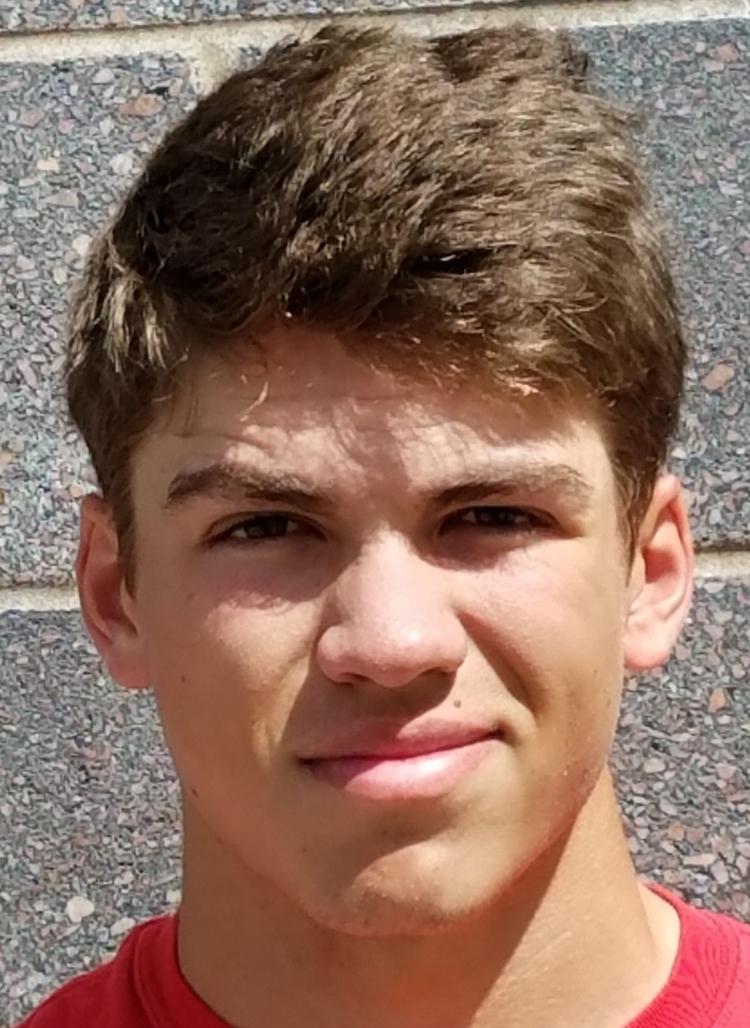 "When you run the option, you take what the defense gives you," Kowalski said. "Tonight they focused on the halfback so we gave it to the fullback. A lot of people forget that Mitch was a halfback his first three years. We moved him to fullback this year and he's really getting the hang of it now. He ran under his pads and ran hard for us tonight."
The Vikings defense was just as impressive as the offense holding the Timberwolves to just 124 yards of total offense. Overall Kowalski was proud of how his team responded after last week's tough loss.
"Last week we made some mistakes down the stretch, but this week we didn't do that," Kowalski said. "We just grinded. We always try to run 65-70 plays and wear the defense down. We ran close to 65 plays tonight. Our guys were able to respond and I am proud of them tonight."
The Panthers held on to first place in the MVC and clinched a spot in the WIAA playoffs by scoring twice in every quarter at UW-La Crosse.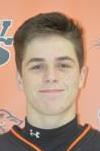 Junior Brendan Holt rushed for 153 yards and scored two touchdowns on 11 carries, and senior quarterback Ryan Beirne passed for a touchdown and kicked a 35-yard field goal for West Salem (5-1, 4-0), which leads Holmen and Onalaska by one game in the conference standings.
Malachi Athnos returned an interception for a score and caught a 31-yard TD pass from Beirne. The touchdown catch gave the Panthers a 24-0 halftime lead on the Blugolds (0-6, 0-4), who had 86 yards of offense.
Black River Falls 47, Luther 0
BLACK RIVER FALLS — The Tigers (1-5, 1-1) secured their first win of the season  and ended a 16-game losing streak by beating the Knights (2-3, 0-2).
Ryan Engebretson rushed for 206 yards on six carries, including a 51-yard touchdown run in the third quarter and a 94-yard touchdown run in the fourth. Elliot Bird trailed Engebretson with 163 yards on nine carries that  included three touchdown runs at 60, 28, and 50 yards to add to a team total of 383 rushing yards. Bird also finished the night 15 pass completions out of 21 attempts for 173 yards.
Noah Matzke led the Knights with 119 yards on 14 carries.
GALESVILLE — The Red Hawks (6-0, 2-0) gashed the Norsemen (2-4, 1-1) for 443 yards on the ground, as Westby struggled to handle the triple option.
Bryce Burns led G-E-T with 146 yards with two touchdowns on seven carries while Ben Behan ran nine times for 110 yards with a touchdown, raising his season totals to 13 touchdowns and 671 yards.
Connor Jacobs and Dylan Johnson each ran for two scores.
Brookwood 32, New Lisbon 12
NEW LISBON — Ben DeWitt rushed for 147 yards on 17 carries to boost his season total to 126 carries for 1,064 yards. DeWitt recorded three of Brookwood's five touchdowns, raising his total to 18. DeWitt's two first-half touchdowns gave Brookwood (5-1, 3-0) a 14-0 halftime lead.
Gunnar Pederson led New Lisbon (3-3, 1-2) with 19 carries and 83 yards with one touchdown.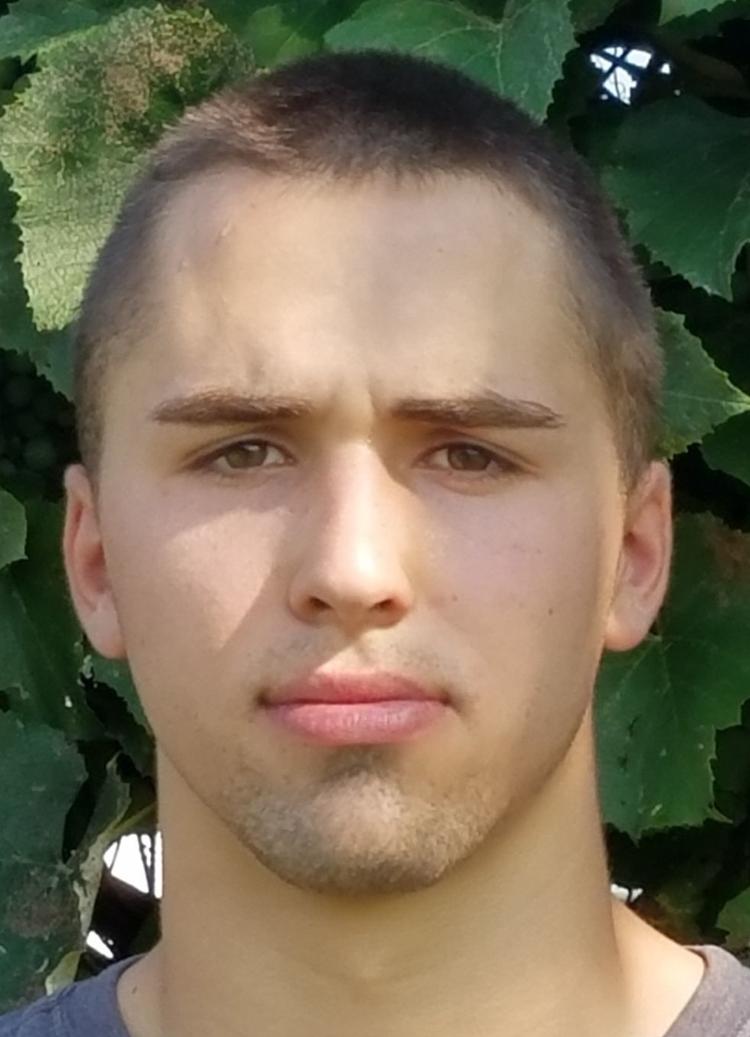 NECEDAH, Wis. — Bangor, the third-ranked team in the Small Division by the Associated Press, had a strong start that led to a 60-0 lead at the half. Luke Reader rushed for 86 of Bangor's 390 rushing yards and had two TDs and one an interception return. Reader has 702 yards and 13 TDs.
With the win, Bangor (6-0, 4-0) has secured a spot in the playoffs, won 32 straight regular-season games and 23 straight conference games.
Eleva-Strum 44, Blair-Taylor 14
ELEVA, Wis. — Eleva-Strum quarterback Ryan Johnson completed just 3 of 7 passes for 33 yards, but two of those throws went for TDs as the Cardinals (1-5, 1-3) won their first game of the season. Matt Brandenburg led the Wildcats (0-6, 0-3) with 64 yards rushing on 13 carries, including a 5-yard TD run, and pushed his season rushing total to 572 yards. Blair-Taylor quarterback Matthew Waldera completed 5 of 8 passes for 77 yards with one TD and one interception.
VIROQUA — Brock Venner had 150 total yards from scrimmage and one touchdown to help lead the Pirates over Riverdale (1-5, 1-3).
Venner had 93 yards on the ground on 17 carries and touchdown while hauling in three passes for 59 yards.
Evan Overby had a solid game as well, going 7-for-12 with 142 yards and a touchdown for the Pirates (4-2, 2-1). The Pirates' defense held Riverdale to just 105 yards.
Caledonia 39, Lewiston-Altura 6
LEWISTON, Minn. — Behind the arm and legs of senior quarterback Owen King, Caledonia (4-0, 3-0) won for the 51st straight time in the regular season and 32nd straight time overall.
King was 15-for-18 passing for 192 yards with passing touchdowns of 25, 33, and 13. He also chipped in two rushing touchdowns. The Warriors held the Cardinals (2-2, 1-2) to 178 total yards and just 22 yards through the air.
LA CRESCENT — Byron (2-2, 2-1) quarterback Mike Coble had 448 passing yards and two touchdowns.
Prairie du Chien 21, Platteville 14
PLATTEVILLE, Wis. — Gavin Gillitzer recorded two rushing touchdowns and passed for 137 yards on 16 attempts to help Prairie du Chien remain as the only undefeated team in the SWC.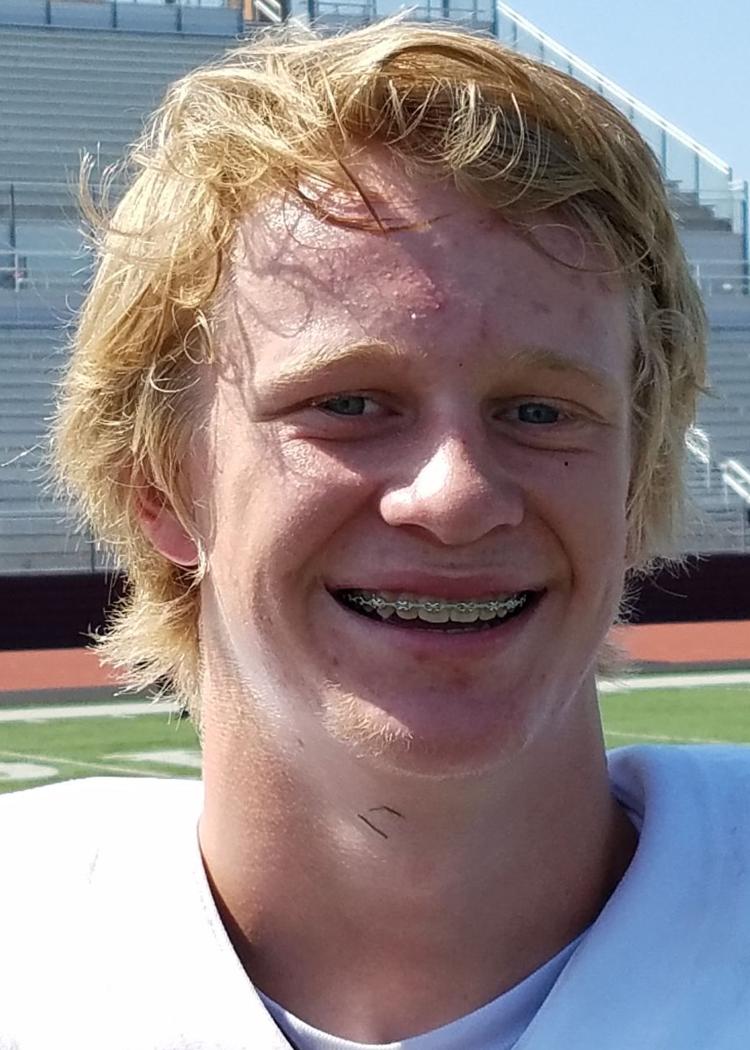 Gillitzer recorded the Blackhawks' only second-half touchdown in the third quarter with five minutes left on the clock to break the tie with Platteville (5-1, 1-1).
Tyler Smock rushed for 290 yards on 29 carries. Smock has 853 yards on 128 touches this season.