CUBA CITY, Wis. — The Aquinas High School football team Blugolds used the two middle quarters to do most of its scoring and win its third game in a row on Friday.
The Blugolds (3-1, 2-0) remained unbeaten in the SWAL by scoring four touchdowns in the second and third quarters on the way to a 35-14 victory over Cuba City.
Sophomore Ashton Hollett got the game started with a 14-yard TD run in the first quarter, which was followed by a 14-point second and 15-point third for Aquinas. Gavin Wetzel tossed a 28-yard pass to Aiden Lee in the second which was followed up by a 1-yard TD run from Wetzel. Lee found the endzone again in the third on an 8-yard run, and Wetzel connected a 14-yard pass to Quinn Miskowski for the final Blugold touchdown.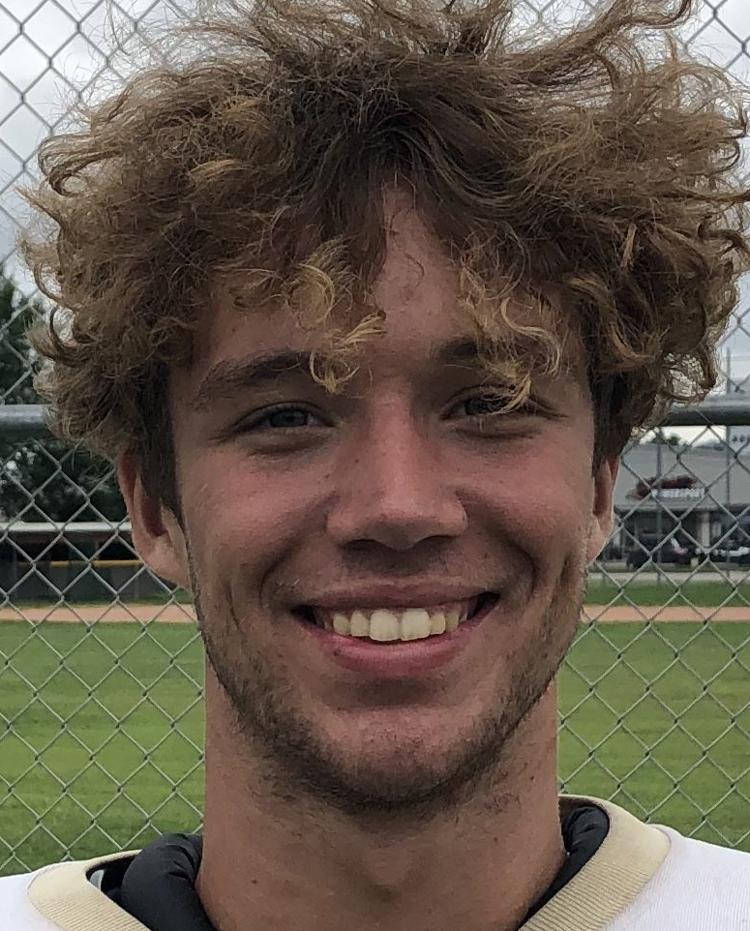 Wetzel was 6-for-7 for 86 passing yards, while Hollett led the team's running game with 62 yards. He was followed by 50 from Will Cambio and 48 from Lee.
Cuba City, which turned the ball over four times, fell to 1-3 overall and 1-1 in the conference.
Lancaster 47, Onalaska Luther 7
ONALASKA — The Knights were able to turn in a third-quarter touchdown but weren't able to find the end zone at any other point during the game.
Luther (1-3, 0-2) recorded a total of 119 offensive yards compared to Lancaster's 355. Christian Wihlm turned in the Knights' lone touchdown with a 4-yard rush in the third quarter, which was followed by an extra point from Josiah Larson. Wihlm led the team with 84 rushing yards which included a 75-yard run.
SWC
Prairie du Chien 24, Westby 17 (OT)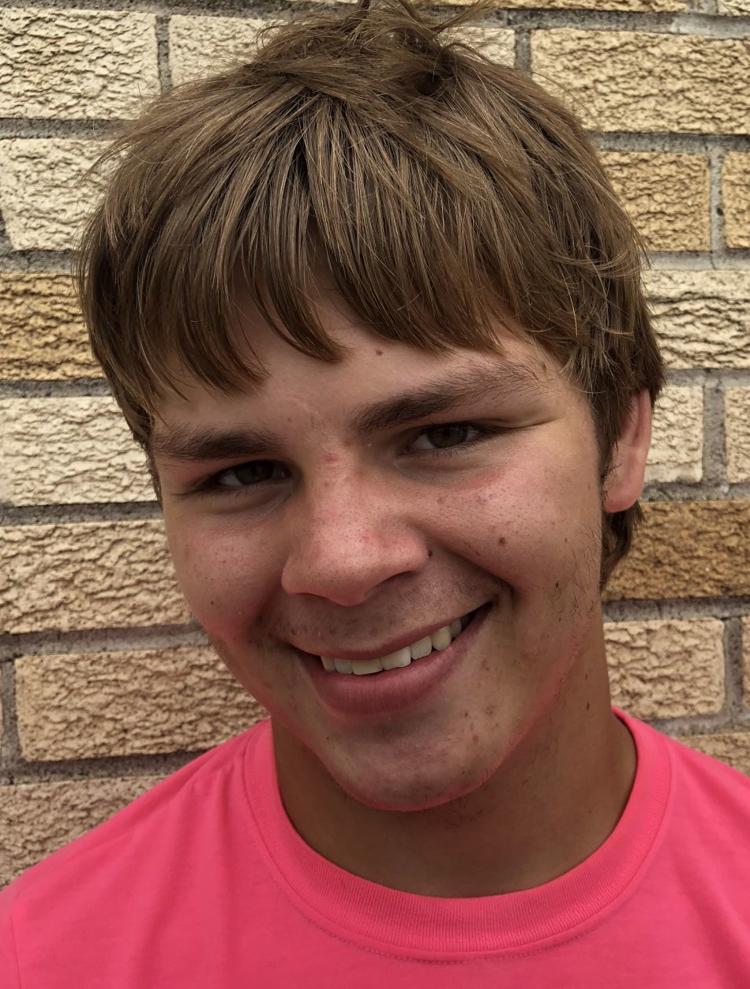 WESTBY — The Blackhawks had to play extra time to beat the Norsemen.
Senior Tyler Hannah scored a touchdown on the first possession of overtime to make the difference for Prairie du Chien (3-1, 1-1).
The Blackhawks initially took the lead with 27-yard passing touchdown from Dylan Coleman in the second quarter and a 25-yard field goal from Derek Grondin in the third. But Westby answered back with two Davontae Spears touchdowns in the third quarter. Spears turned in 49- and 11-yard rushing touchdown to give Westby a 14-10 advantage.
Coleman put the Blackhawks ahead with a 12-yard rushing touchdown in the fourth quarter, and Westby evened it out at 17-17 with a 25-yard field goal from Carlos Alonzo.
Coleman completed 13 of 27 passes to net 197 yards with a long pass of 41. Ben Riter caught six of Coleman's passes for a total of 119 receiving yards. Hannah had 33 rushing yards in the win.
Westby relied more on its rushing game as Spears lead the way with 138 yards.
Arcadia 25, Viroqua 13
ARCADIA — The Raiders (3-1, 2-0) had 13 points in the first quarter and six in the second to take a 19-7 lead into halftime.
Nolan Niemierowicz led Arcadia's offense with 205 rushing yards on 25 carries with two TD's. The Raiders had a total of 361 offensive yards — 266 rushing and 95 passing — compared to Viroqua's 129.
The Blackhawks (1-3, 1-1) were led by 37 rushing yards from Drew Fortney.
Scenic Bluffs
Brookwood 35, Hillsboro 0
ONTARIO — The Falcons used double-figure scoring in the first two quarters to build a steady lead over the Tigers (0-4, 0-2).
Brookwood (3-1, 0-1) relied on its running game to score all five of its touchdowns. Quarterback Kaden Brandau with a 19-yard TD run in the first quarter.
Mitch Klinkner had the final three touchdowns in two in the second quarter and one in the fourth. Klinkner finished with a game-high 126 rushing yards, which brings his season total to 617, with an average carry of 6.63 yards. Brandau finished with 68 rushing yards on 10 carries. Klinker had 19.
You have free articles remaining.
Register for more free articles.
Stay logged in to skip the surveys.
Bangor 55, Necedah 6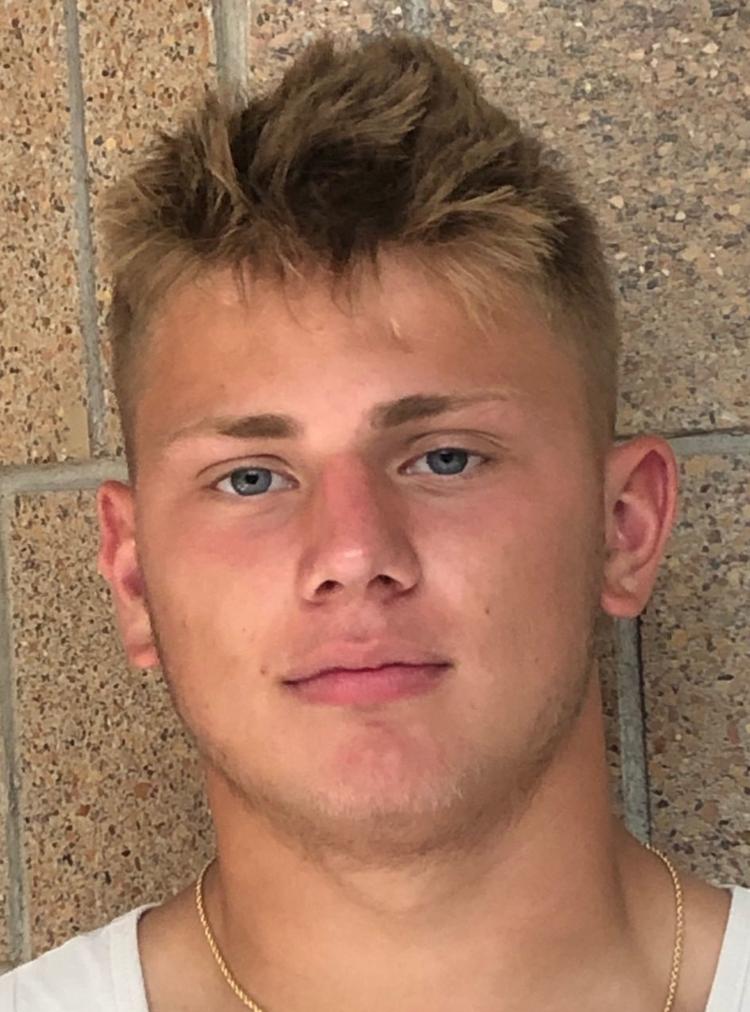 NECEDAH, Wis. — Carter Horstman set the pace for fourth-ranked Bangor (4-0, 2-0) with an 86-yard kickoff return in the first quarter.
Horstman scored later in the first on a 16-yard run and again on a 28-yard interception in the first and 6-yard run in the second. Horstman turned in 117 rushing yards to boost his season total to 547 in just four games.
Jayden Nachitgal finished the game with two touchdowns and 96 rushing yards on four carries. Bangor's Ashton Michek completed one of two pass attempts which turned into a 26-yard TD pass to Josh Drew in the first quarter.
Southeast - White
Caledonia 43, Zumbrota-Mazeppa 0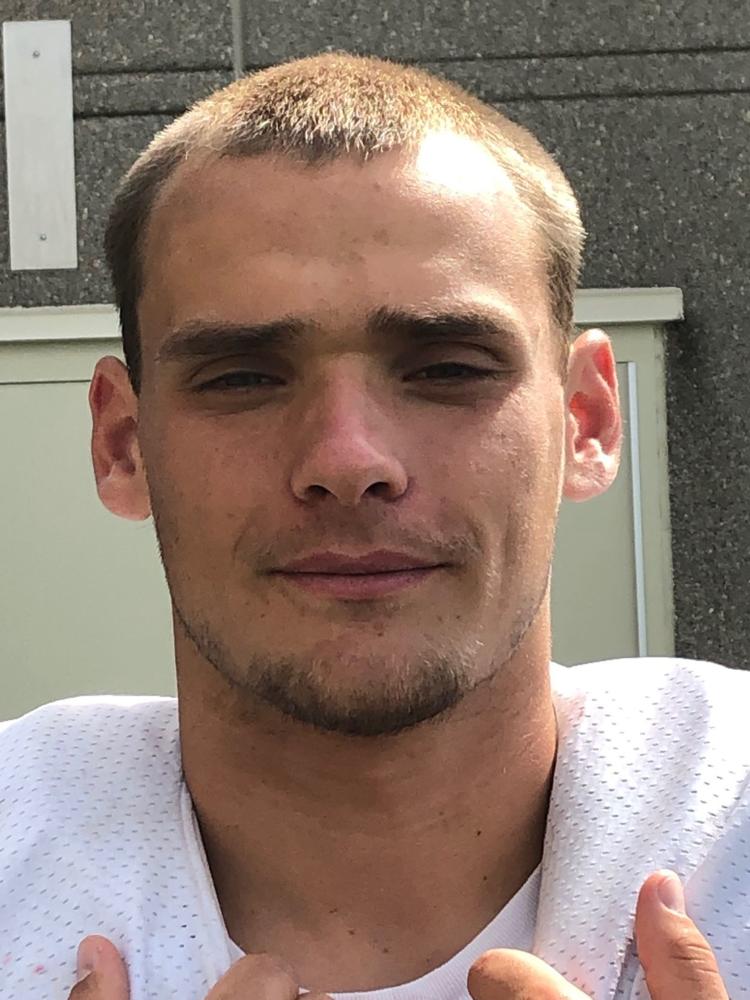 CALEDONIA — The Warriors shutout Zumbrota-Mazeppa for their 57th win a row to keep the nation's longest winning streak going.
Caledonia (3-0, 2-0) put up 349 offensive yards while holding Zumbrota-Mazeppa to just 112. Noah King had three of the team's touchdowns — two rushing and one passing. King opened the game with a 29-yard pass to Cole Kronebusch before turning in a 1-yard TD run in the second and 7-yard scoring drive in the third.
King ended the game with 107 passing yards by completing four of 10 passes and turned in 81 rushing yards. Dalen Lemke led the team in rushing with 88 yards on five carries.
Ridge and Valley
De Soto 23, Highland 6
DE SOTO — The Pirates (4-0, 4-0) scored in three quarters to defeat Highland (3-1, 3-1) and secure a WIAA playoff spot for the 24th year in a row.
De Soto scored with a touchdown in the first and second quarters and field goal in the third. Trevor Rebhahn led the team's offensive measures with 208 rushing yards on 37 carries. Rebhahn now leads all area rushers with 767 yards.
Dairyland
Blair-Taylor 21, Eleva-Strum 3
STRUM, Wis. — The Wildcats (3-1, 2-0) balanced their rushing and passing to earn the win against Eleva-Strum (2-2, 1-1).
Matthew Brandenburg led the winning efforts with 102 rushing yards on 24 carries, and Logan Shramek turned in two touchdowns and 49 rushing yards on 16 carries. Cain Fremstad led the passing game with 95 yards and one touchdown while completing 7 of 19 passes. Matthew Brandenburg also caught a 23-yard pass from Fremstad for a touchdown.
Melrose-Mindoro 7, Whitehall 6
MELROSE — The Mustangs' (3-1, 2-0) second-quarter touchdown was enough to defeat Whitehall at home and extend their conference winning streak to 24 games.
Elijah Miller was able to find the end zone with a 1-yard run that was followed by an extra point from Blake Christianson. Seth Peterson led the team with 94 rushing yards on 11 carries, and Tucker Sbraggia completed 3 of 10 passes for 15 yards.
---
September 13: Holmen vs Central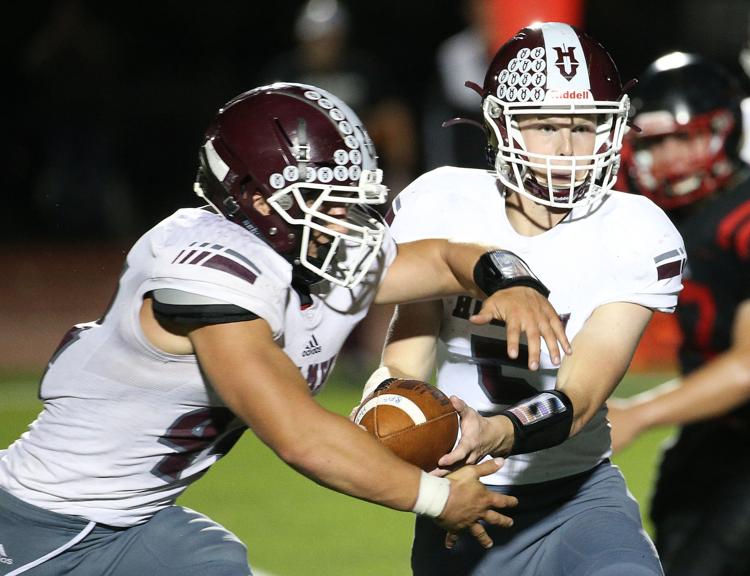 September 13: Holmen vs Central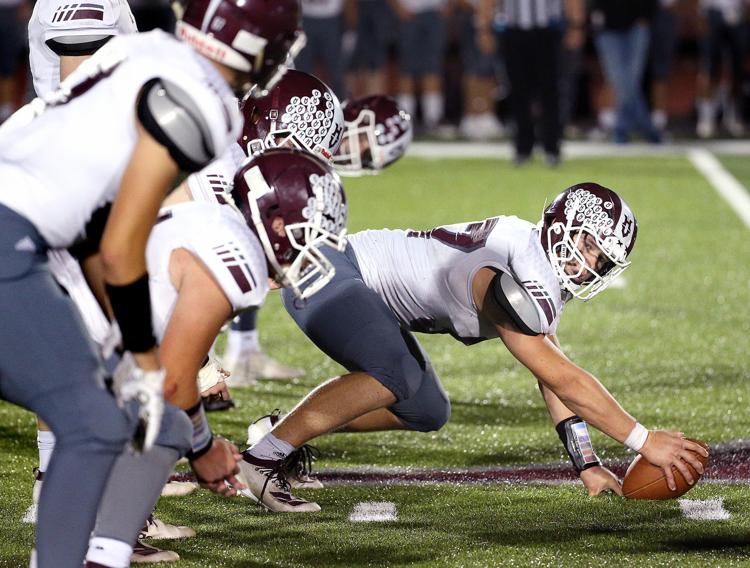 September 13: Holmen vs Central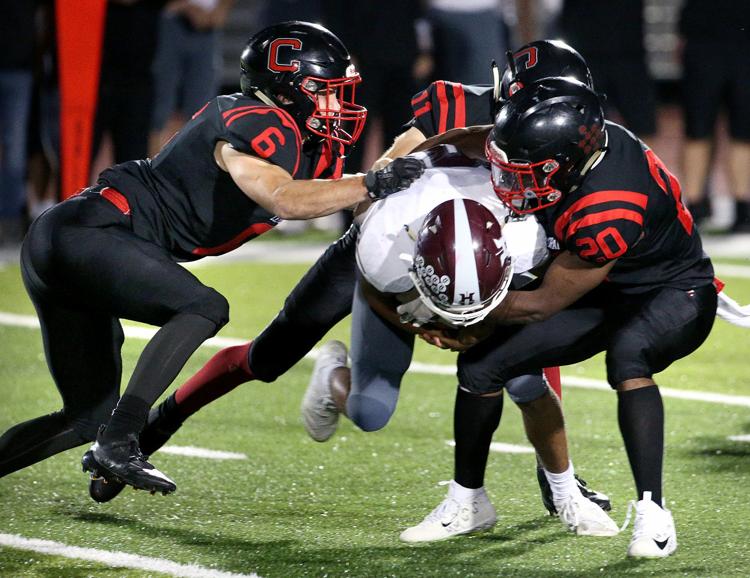 September 13: Holmen vs Central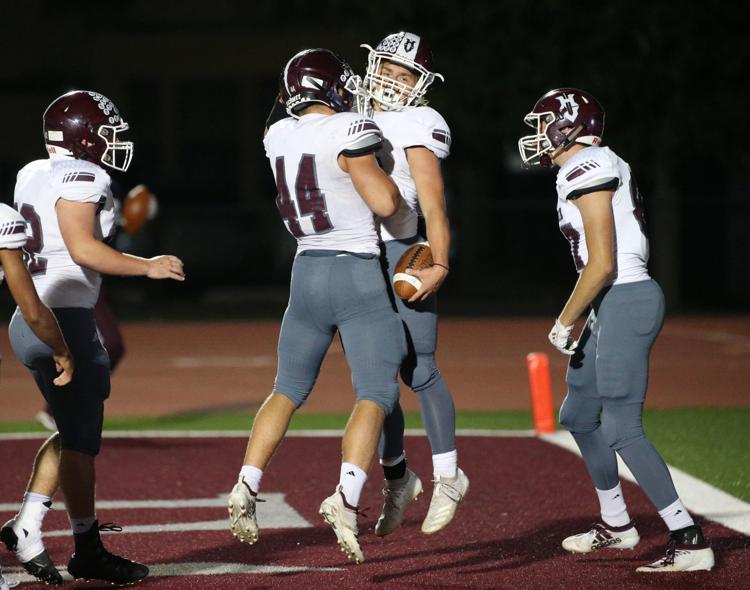 September 13: Holmen vs Central
September 13: Holmen vs Central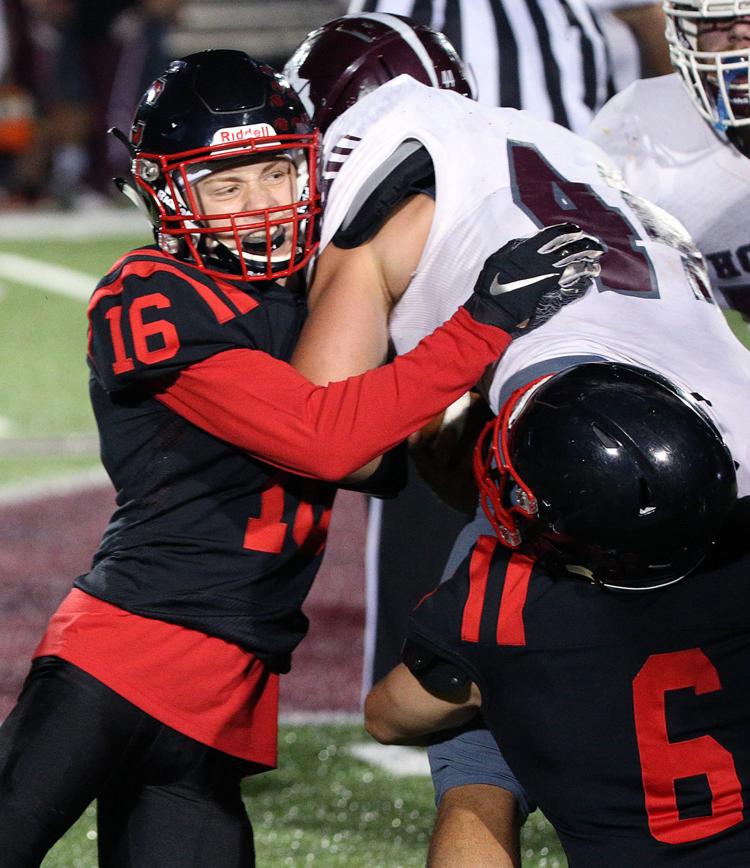 September 13: Holmen vs Central
September 13: Holmen vs Central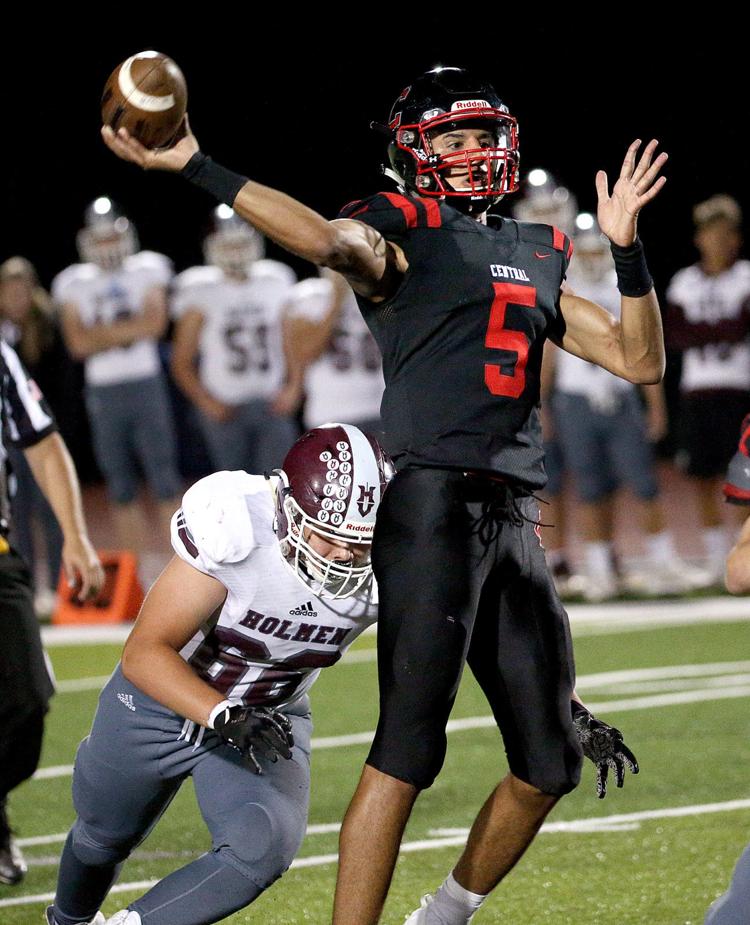 September 13: Holmen vs Central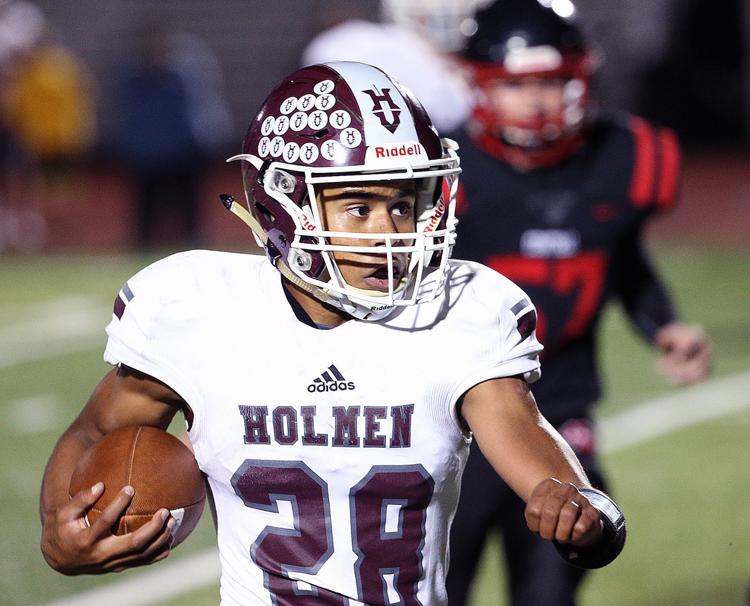 September 13: Holmen vs Central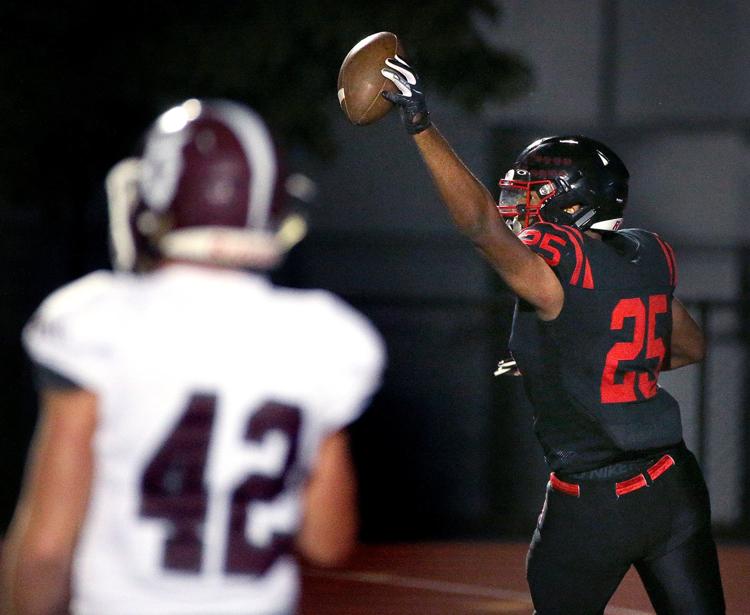 September 13: Holmen vs Central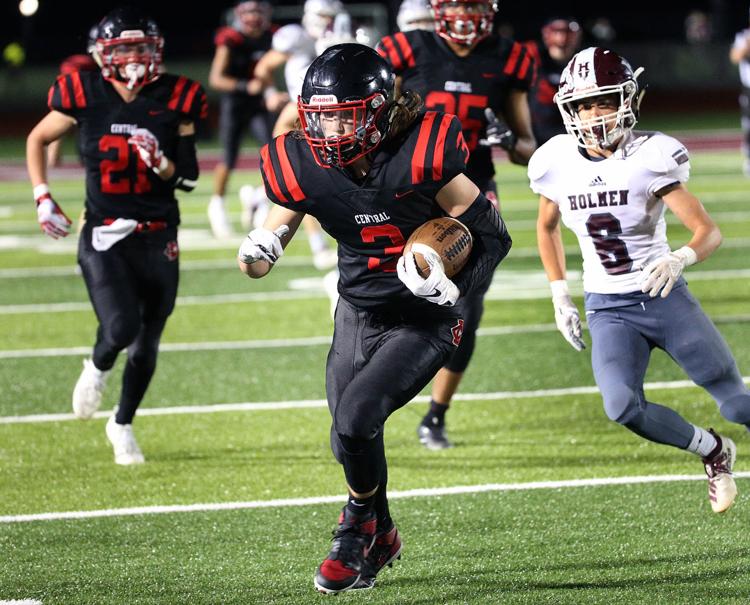 September 13: Logan vs. Onalaska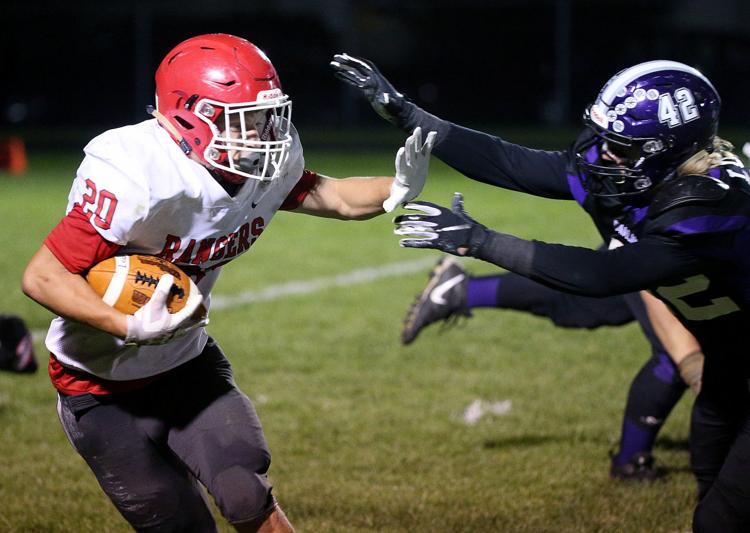 September 13: Logan vs. Onalaska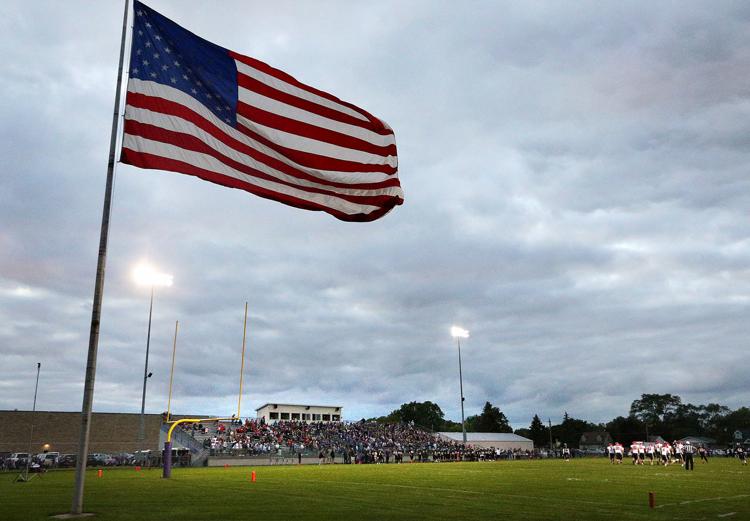 September 13: Logan vs. Onalaska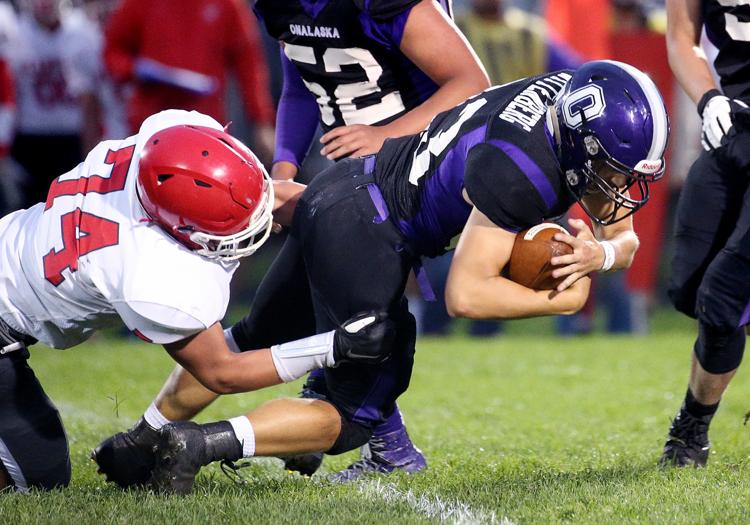 September 13: Logan vs. Onalaska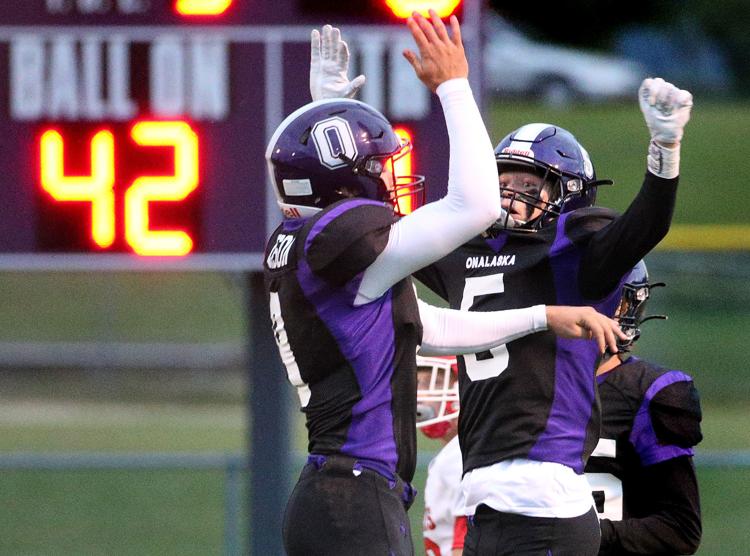 September 13: Logan vs. Onalaska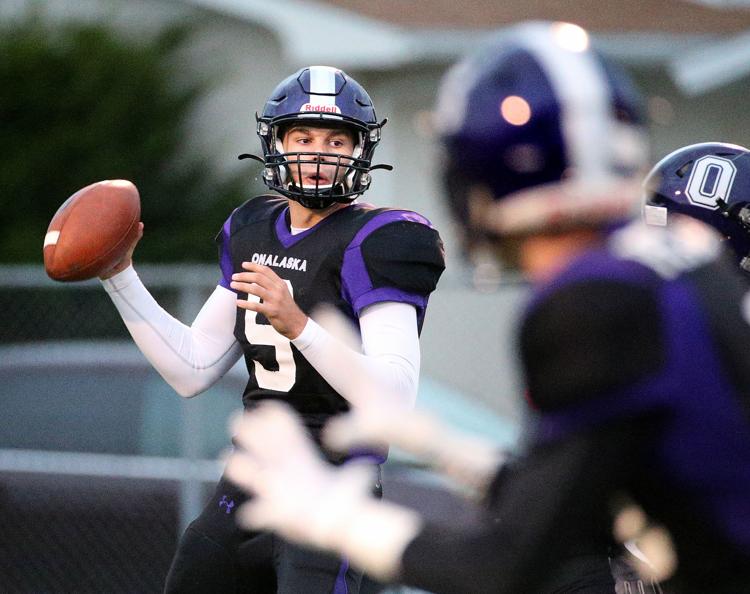 September 13: Logan vs. Onalaska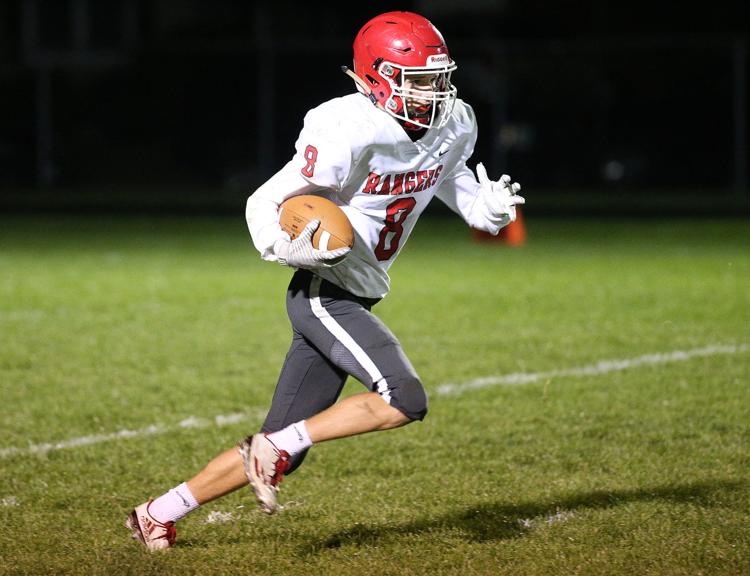 September 13: Logan vs. Onalaska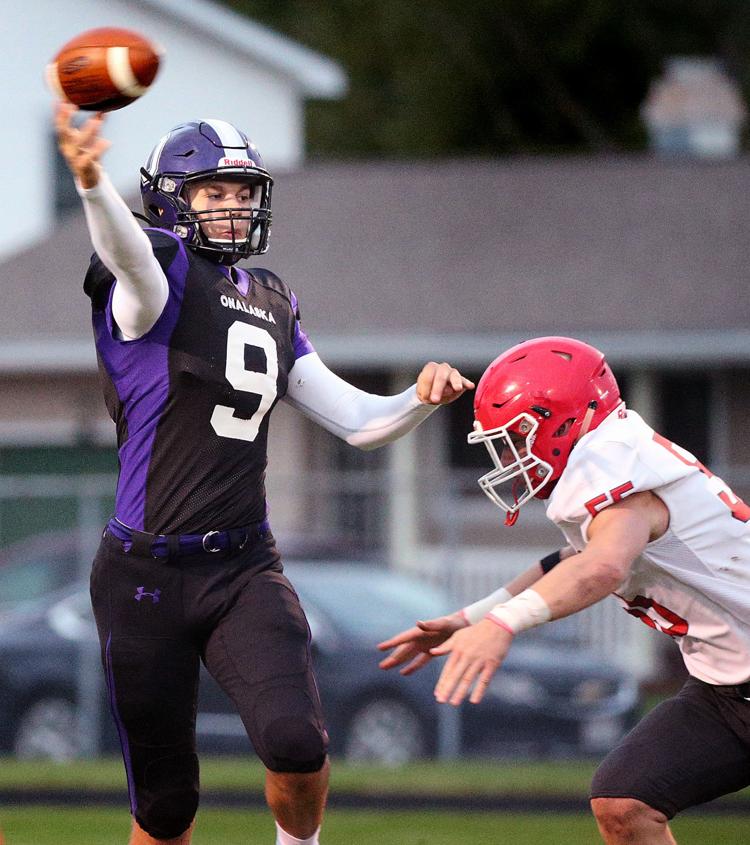 September 13: Logan vs. Onalaska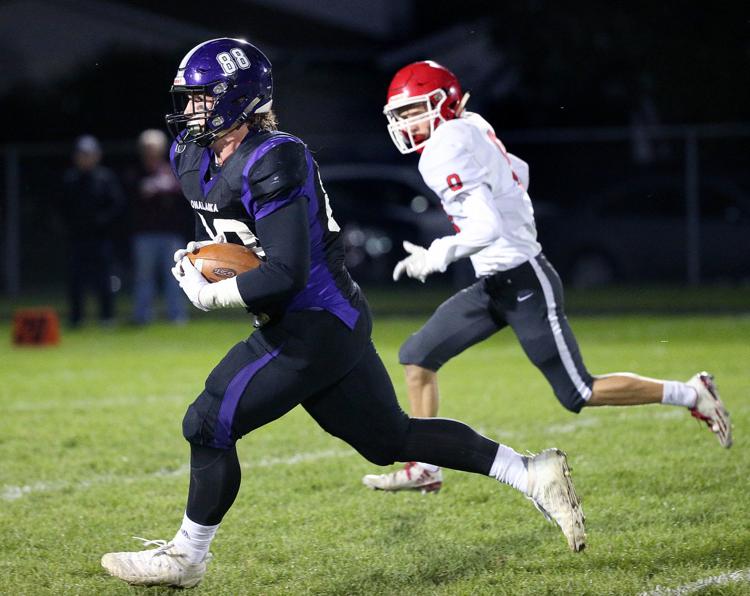 September 13: Logan vs. Onalaska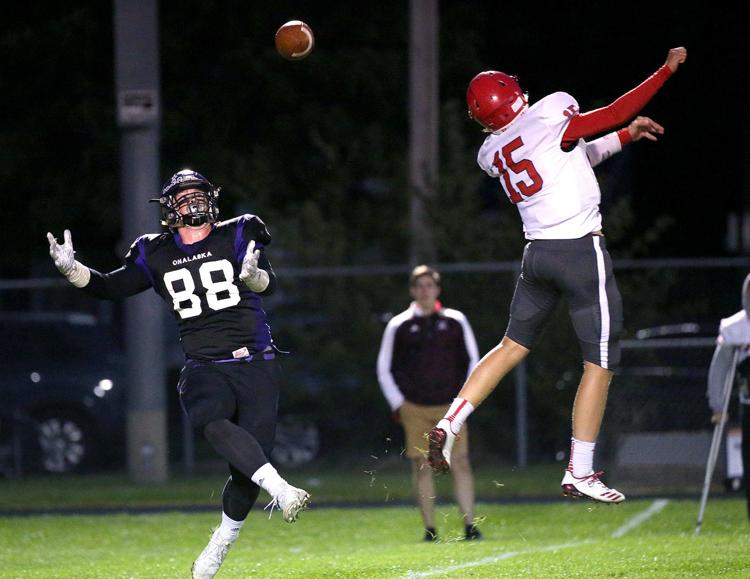 September 13: Logan vs. Onalaska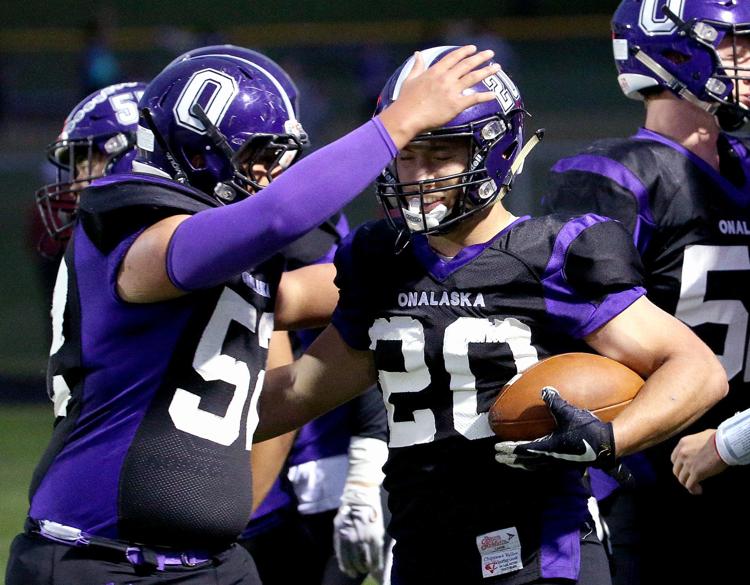 September 13: Logan vs. Onalaska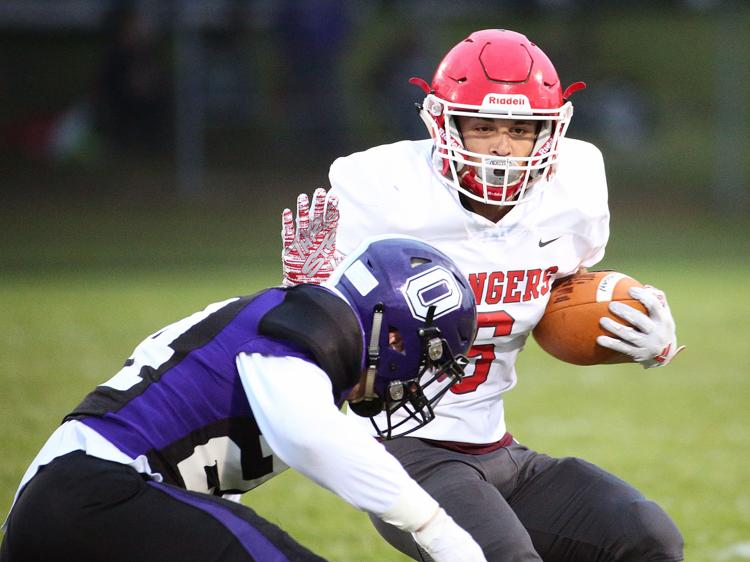 September 13: Logan vs. Onalaska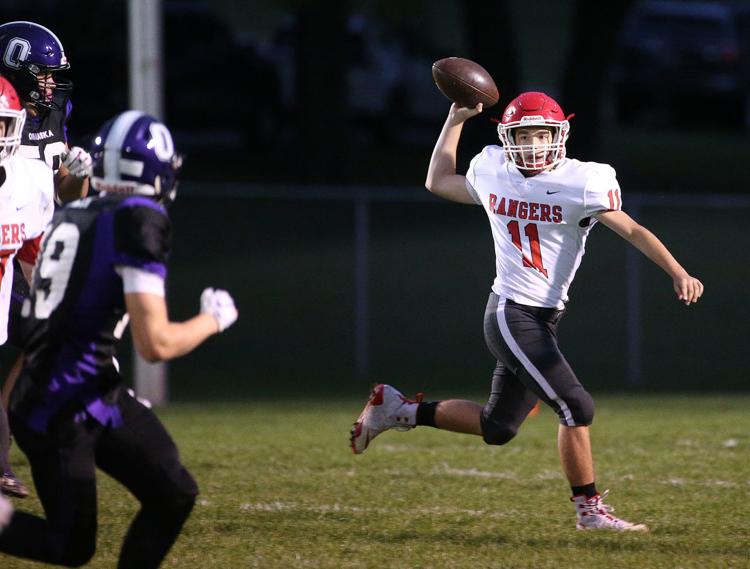 September 13: Logan vs. Onalaska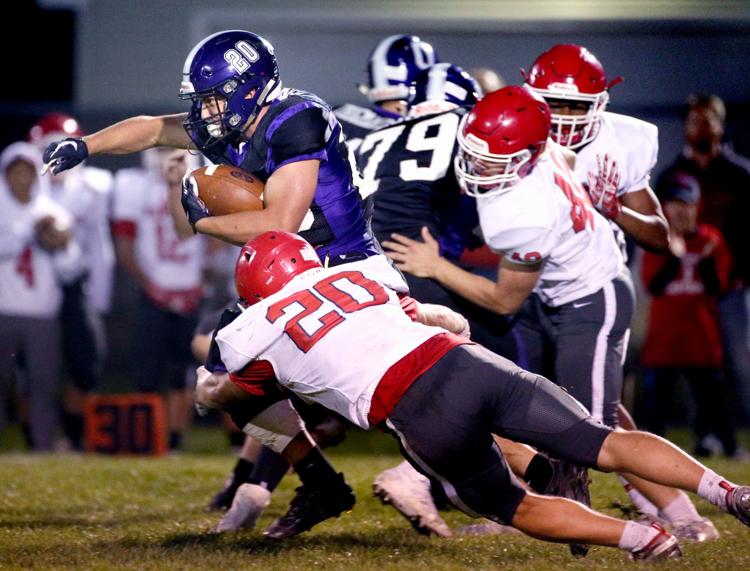 September 13: Logan vs. Onalaska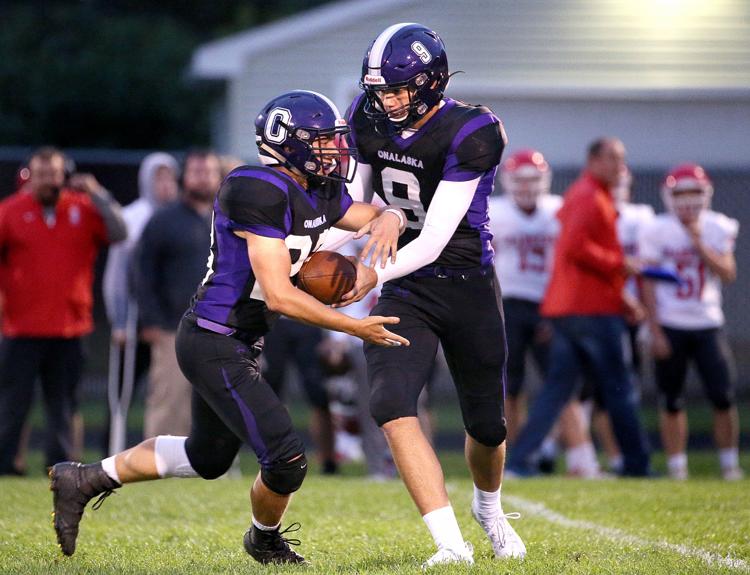 September 13: Logan vs. Onalaska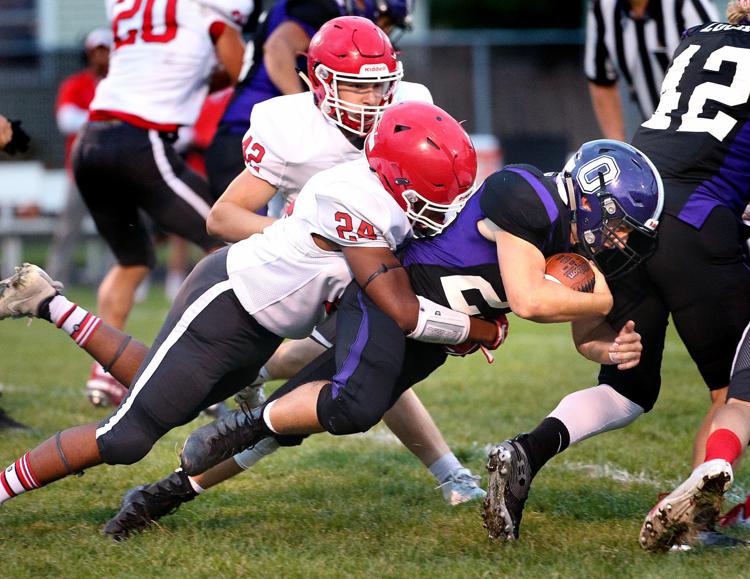 September 13: Tomah vs. Sparta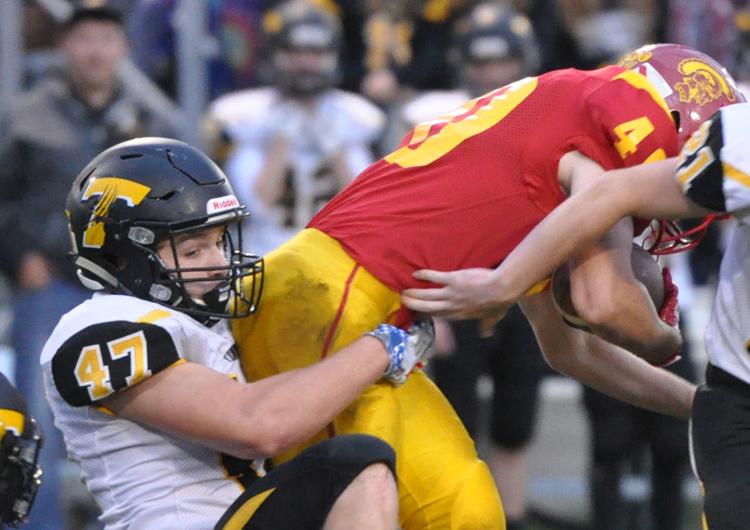 September 13: Tomah vs. Sparta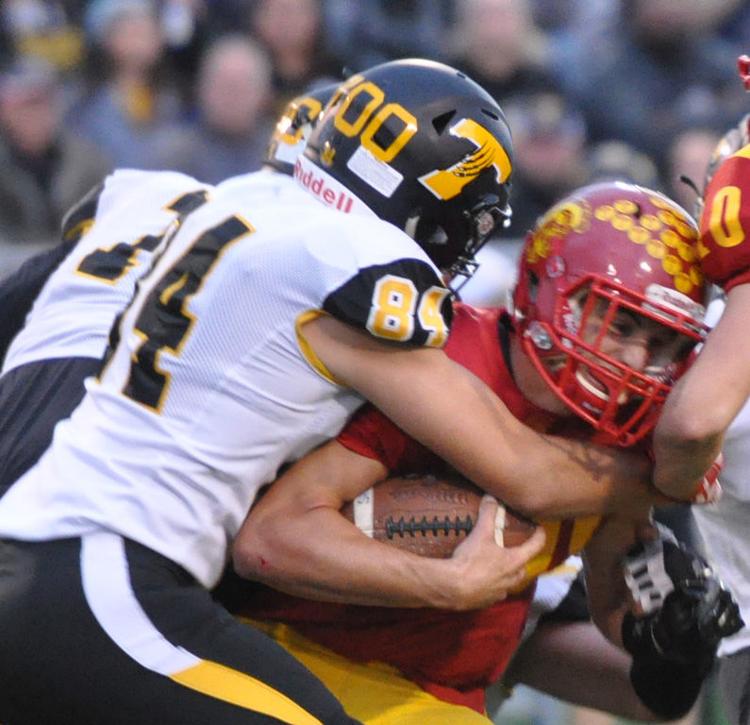 September 13: Tomah vs. Sparta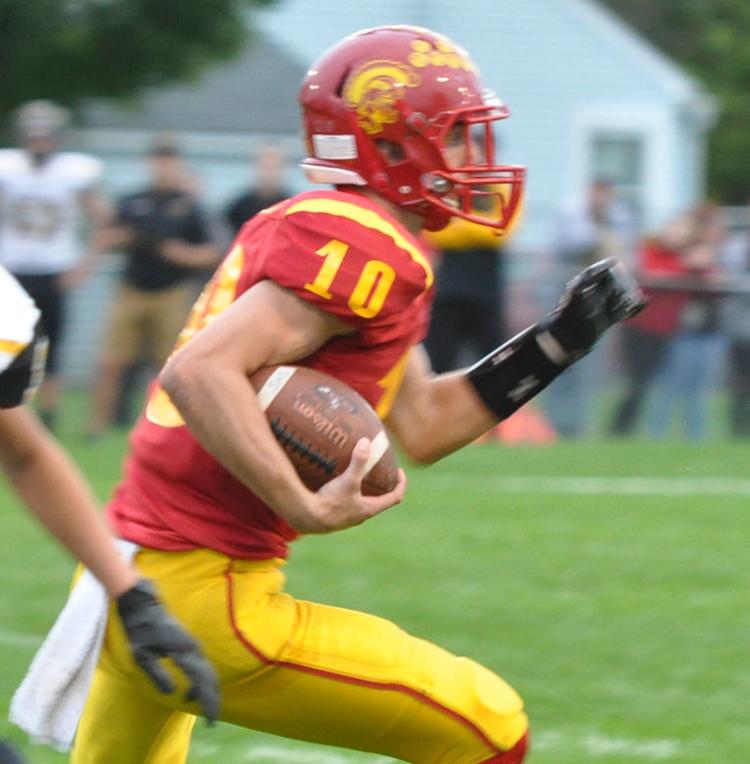 September 13: Tomah vs. Sparta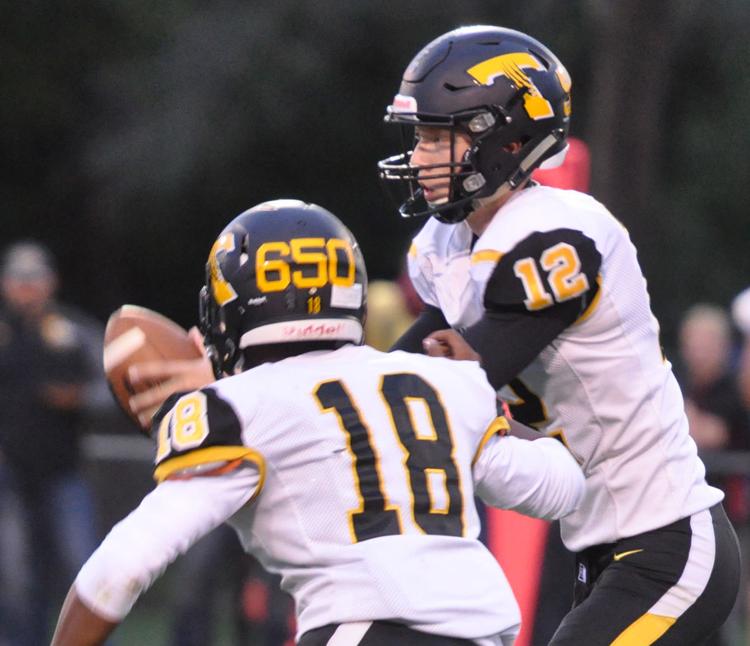 September 13: Tomah vs. Sparta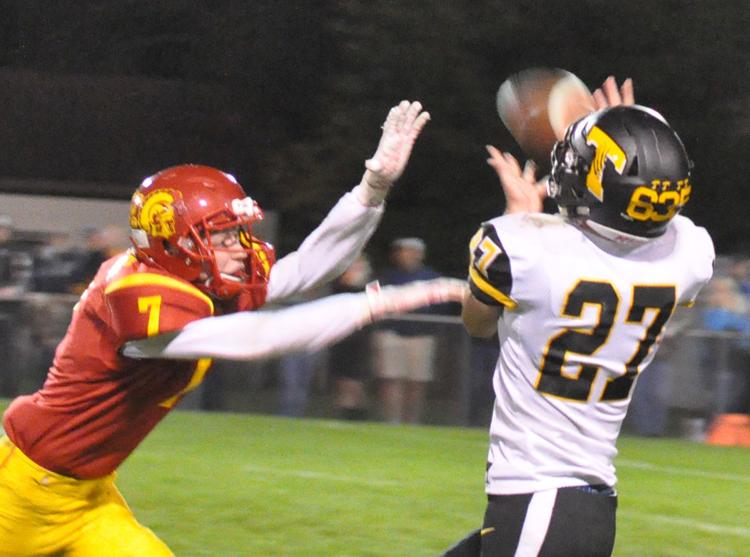 September 13: Tomah vs. Sparta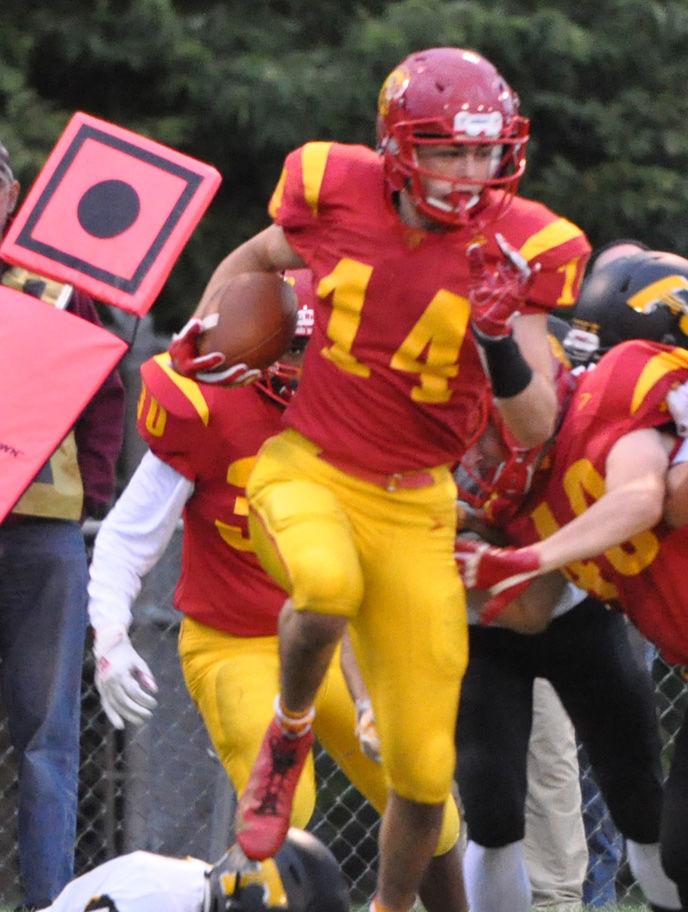 September 13: Tomah vs. Sparta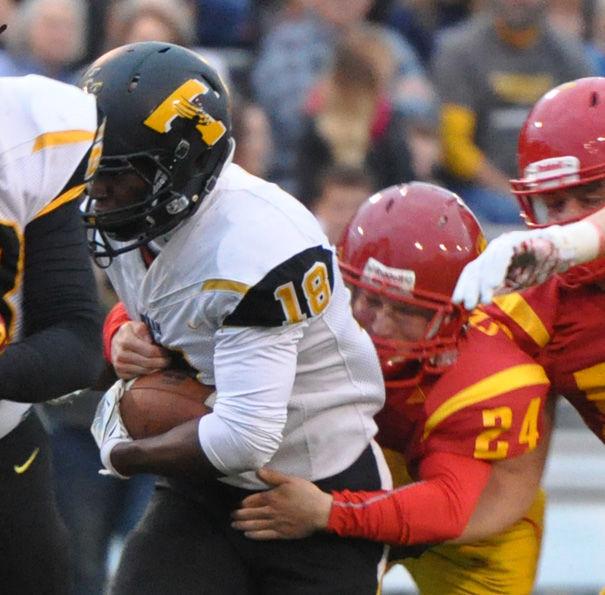 September 13: Tomah vs. Sparta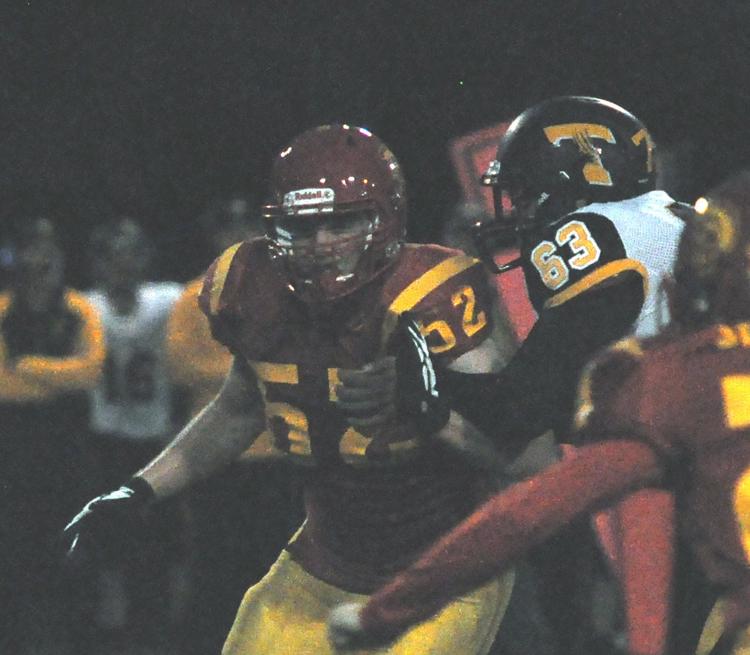 September 13: Tomah vs. Sparta