The Sparta High School football team finished off a midseason turnaround with a strong ending note Friday night at UW-La Crosse's Veterans Memorial Field.
The Spartans used a strong rushing attack and the steadily improving play of junior quarterback Cole Wisniewski to take down Aquinas 41-8 in the regular-season finale.
While not an automatic qualifier for the playoffs, Sparta (4-5, 3-4) has wins over Holmen and Central that boost its resume and will all-but-assuredly see it make the postseason for the second time in 13 years and first time since 2016.
Sparta had four consecutive losses in the middle of the season that were within one possession, but put those behind it to finish with three wins in its last four.
Wisniewski scored two rushing touchdowns in the first half that included a 41-yard dash on its first drive. He tallied 112 yards and two scores on 11 carries.
Senior Rrig Falmngar scored on an 5-yard rush in the first quarter, and Bryce Edwards had two touchdowns in the second quarter.
Edwards, a senior, scored on a 7-yard run, and recovered a high snap in the end zone on an Aquinas (2-7, 1-6) fourth-down punt attempt late in the quarter.
"The last thing we wanted to do is take (Aquinas) lightly," Spartans coach Adam Dow said. "We had good effort and good execution."
This was the last game for Aquinas as a member of the MVC.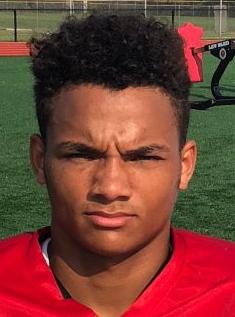 Logan 27, Tomah 14
TOMAH — Logan quarterback Calvin Mavin passed for 137 yards in the regular-season finale. Logan (4-5, 3-4) received rushing touchdowns from Damond Butler, Max Harcey and Mavin. Butler finished with 96 yards rushing, pushing his season total to 836.
Erick Gomez led Tomah (2-7, 1-6) with 121 yards rushing, including a 56-yard TD run in the first half.
Coulee
G-E-T 50, Black River Falls 7
GALESVILLE — Thanks to a big-time game from Bryce Burns, the Red Hawks (6-3, 4-1) cruised past the Tigers (2-7, 1-4) en route to a 44-7 halftime lead. Burns recorded five first-half touchdowns, which included a 57-yard TD jaunt followed by a 34-yard run scoring run three minutes later. The Red Hawks finished with 425 yards of offense (399 rushing, 26 passing) compared to 101 for the Tigers (92 passing, 9 rushing).
Burns finished the night with 240 rushing yards on 16 carries, pushing his season total to 932 yards and 16 touchdowns. Teammate Garrett Eddy added 130 yards on 16 carries, giving him 1,105 yards on the season.
Black River Falls quarterback Elliot Bird completed 4 of 6 passes for 92 yards, including a 34-yard TD pass to Nick Ulness.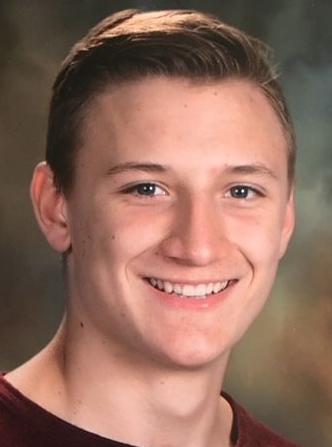 Westby 35, Viroqua 20
WESTBY — The Norsemen (8-1, 5-0) scored 21 first-quarter points to win the conference outright on Friday, giving them their first Coulee title since 2011, and first unbeaten conference championship season since 2000.
Westby's Ryan Daines caught a 73-yard pass from quarterback Alex Gluch, then he had a 69-yard touchdown run. Gunnar Hanson then followed it up with a touchdown run from 3 yards.
Gluch was 8-for-13 for 205 yards and two touchdowns. Daines had 215 total yards, including 135 on the ground.
Viroqua (5-4, 2-3) quarterback Kasey Hammond had two touchdown passes, but he also threw two interceptions. He was 8-for-13.
Tyler Hannah ended the regular season with 124 yards on 30 touches, giving him 1,167 yards on the year.
Scenic Bluffs
Bangor 41, Cashton 7
BANGOR — Senior Trevor Jones ran back the opening kickoff 75 yards to get things rolling for the Cardinals (8-1, 5-0 Scenic Bluffs), while senior Wyatt Wolfe added a 53-yard touchdown run to help Bangor jump out to a 34-0 lead at halftime.
Dairyland
Melrose-Mindoro 42, Independence/Gilmanton 14
INDEPENDENCE, Wis. — Tucker Sbraggia completed a 14-yard pass to Justin Samson to put the Mustangs (8-1, 6-0) on the board with no time left in the first quarter.
Patrick Corcoran-Evans started the second half with a 27-yard interception return score to give the Mustangs a 14-7 lead. Corcoran-Evans' productive night continued further into the second quarter with a 65-yard punt return. Brett Gerdes led the Mustangs with 82 rushing yards on seven carries as Sbraggia completed two of four passes for 17 yards and one TD.
Ridge and Valley
Ithaca 25, De Soto 22
RICHLAND CENTER, Wis. — Caleb Logslett came up with a big scoop and score for the Pirates with 3 minutes remaining, but Ithaca answered. The Bulldogs (6-3, 5-1) scored on a TD run with 2:15 remaining for the comeback victory.
"It was a tough one to lose," said De Soto coach Ev Wick, whose team finishes the regular season at 6-3, and 4-2 in conference play.
Brock Venner and Kaden Pedretti scored on TD runs for the Pirates.
SWC
Prairie du Chien 55, Richland Center 21
PRAIRIE DU CHIEN — Blackhawks senior Tyler Smock rumbled for three touchdowns, including two in the first quarter, to help Prairie du Chien (8-1, 5-0 SWC) build a 49-0 halftime lead. Smock tallied 161 yards on eight carries to raise his season total to 1,120 yards on 135 carries. Senior Gavin Gillitzer added four touchdown passes on 8-for-14 passing for 159 yards against the Hornets (1-8, 0-5).
Southeast-White
Caledonia 32, Cannon Falls 7
CANNON FALLS, Minn. — The Warriors (7-0, 6-0) racked up 379 rushing yards as they held Cannon Falls (2-5, 2-4) to just one touchdown.
Nick McCabe recorded two TDs for Caledonia and finished with 169 rushing yards to add to the team's 270. McCabe had two of Caledonia's five touchdowns, both of which came in the second half.
Caledonia quarterback Noah King completed 13 of 20 passes for 112 yards with one touchdown and one interception.
Southeast-Red
Lake City 18, La Crescent 7
LAKE CITY, Minn. — The Lancers (0-7, 0-6 Southeast-Red) capped off a nine-play, 69-yard drive with a 15-yard pass from Thomas Kiesau to Colton Jorgenson to help give La Crescent a 7-0 lead, but the Tigers (1-6, 1-5) kept the Lancers off the scoreboard for the rest of the game.
Kiesau finished 14-of-24 passing for 148 yards.
IHSAA District 3 8-Man
Lansing-New Albin Kee 54, Central, Elkader 8
ELKADER, Iowa — Kee's Josh Walleser was involved in three of the four first-quarter touchdowns to get the team's second win.
Walleser had a 27-yard interception return, caught a 44-yard pass and had a 9-yard rushing touchdown in the first quarter.
As a whole, Kee (2-6) tallied 289 yards while it held Central (1-7) to 113 yards.
---
Nov. 9: Bangor vs. Black Hawk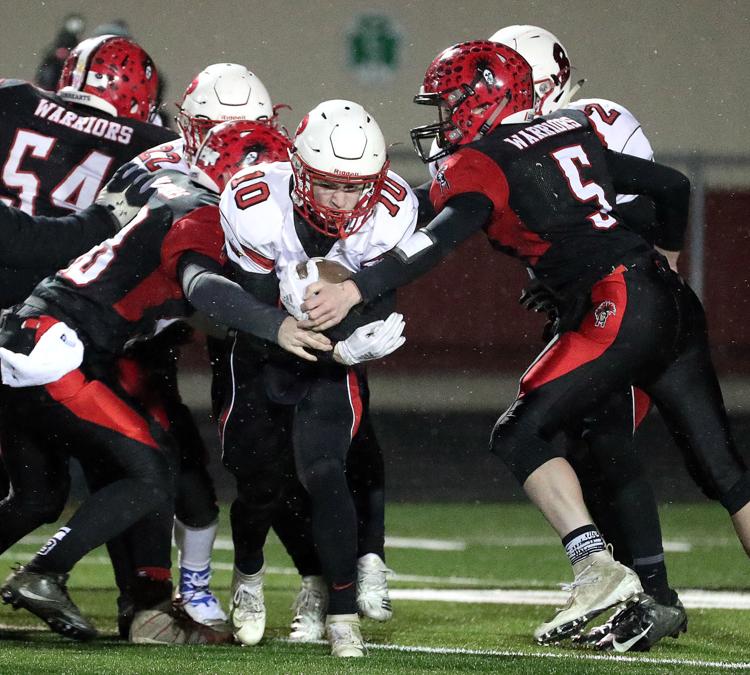 Nov. 9: Bangor vs. Black Hawk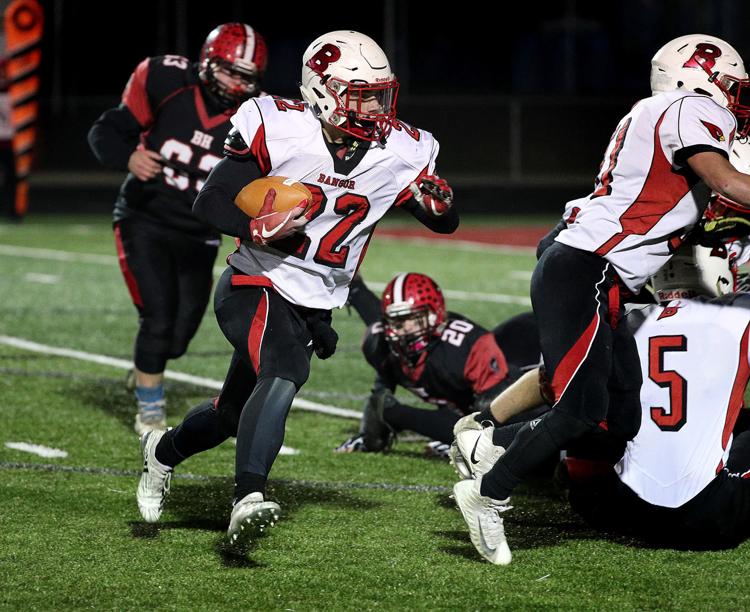 Nov. 9: Bangor vs. Black Hawk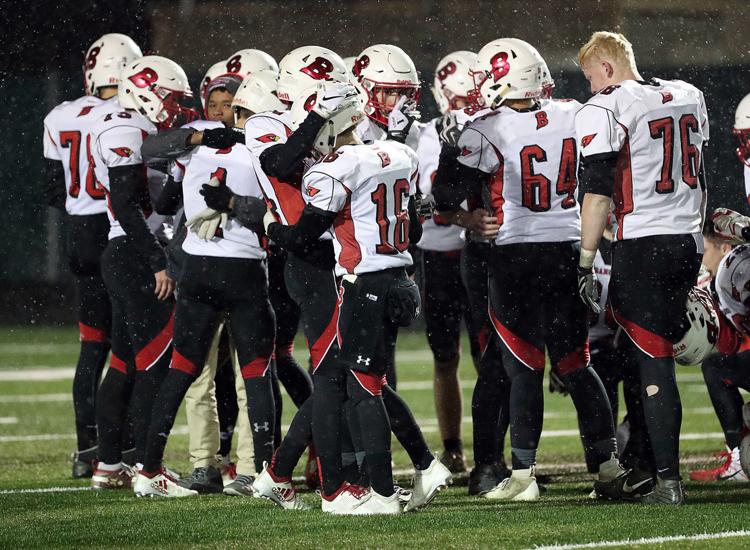 Nov. 9: Bangor vs. Black Hawk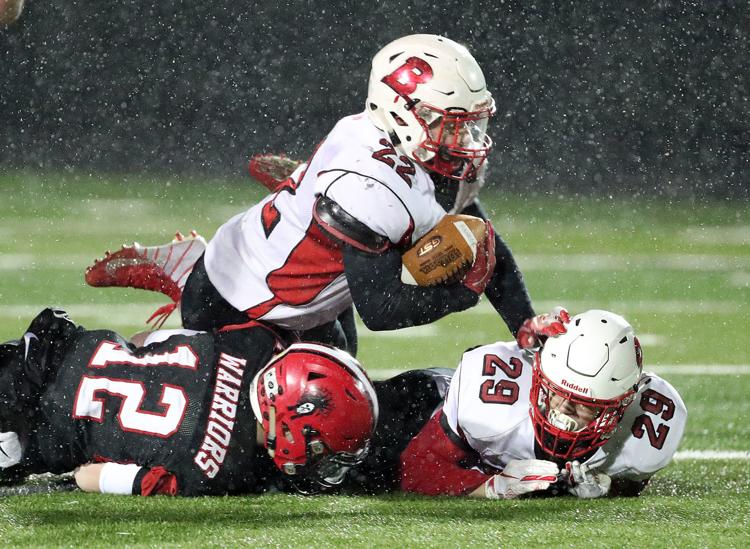 Nov. 9: Bangor vs. Black Hawk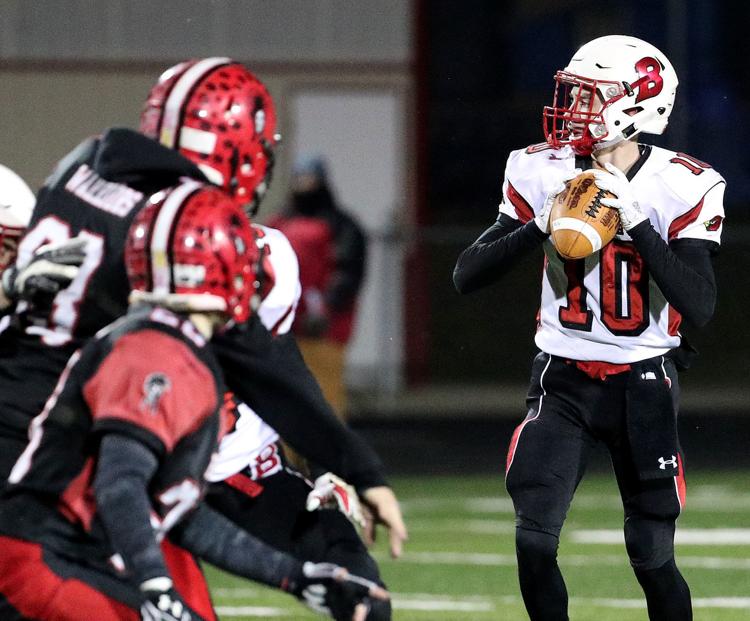 Nov. 9: Bangor vs. Black Hawk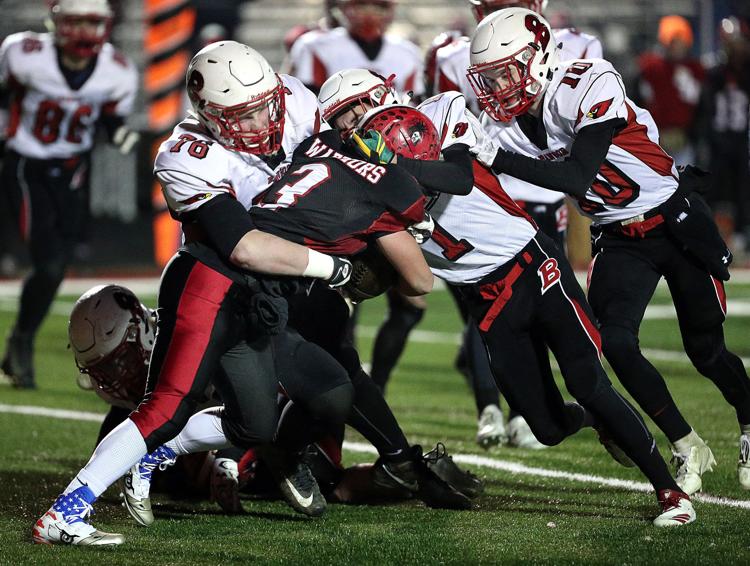 Nov. 9: Bangor vs. Black Hawk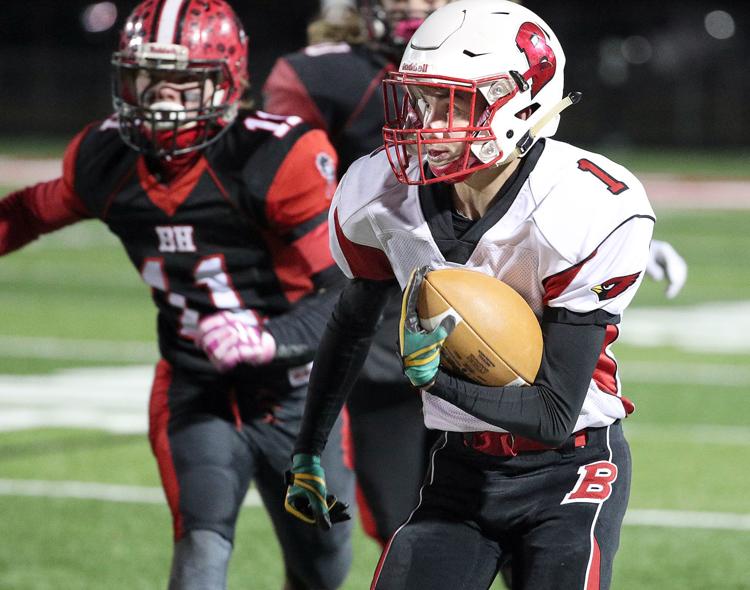 Nov. 9: Bangor vs. Black Hawk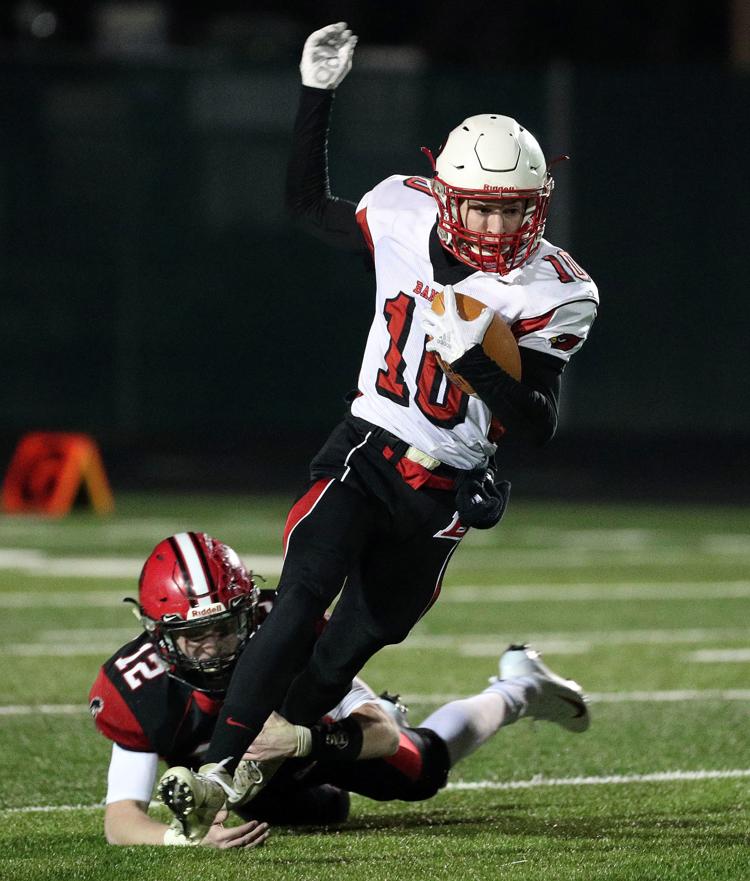 Nov. 9: Bangor vs. Black Hawk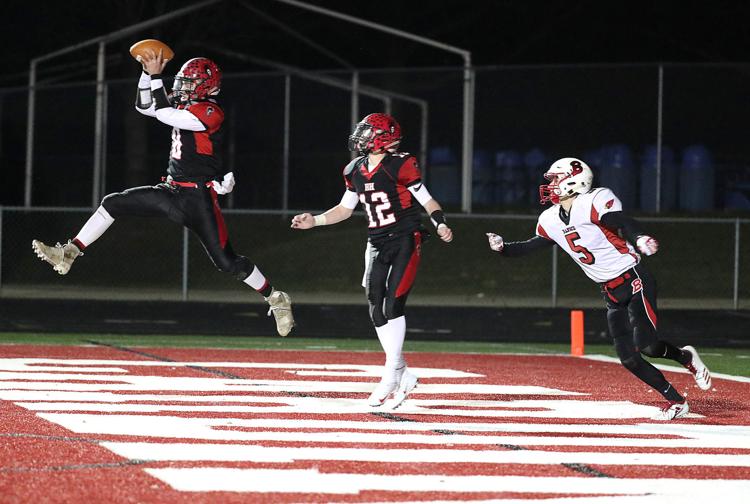 Nov. 2: Bangor vs. Highland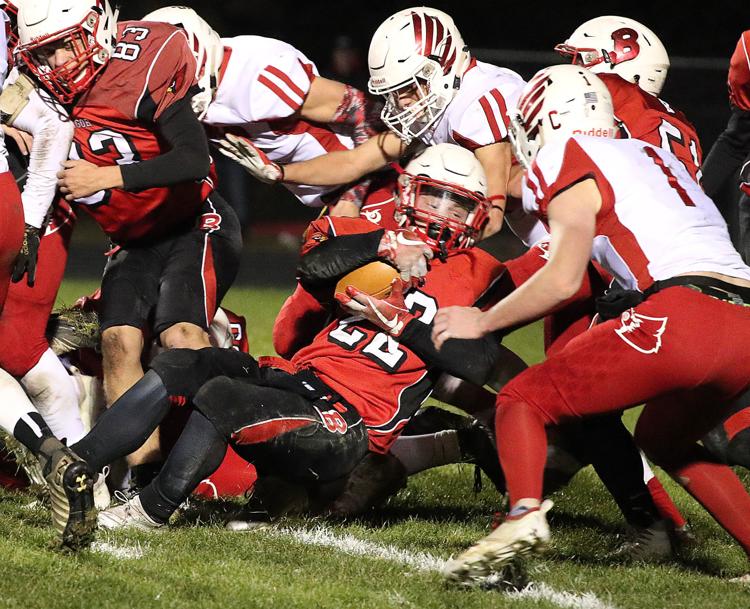 Nov. 2: Bangor vs. Highland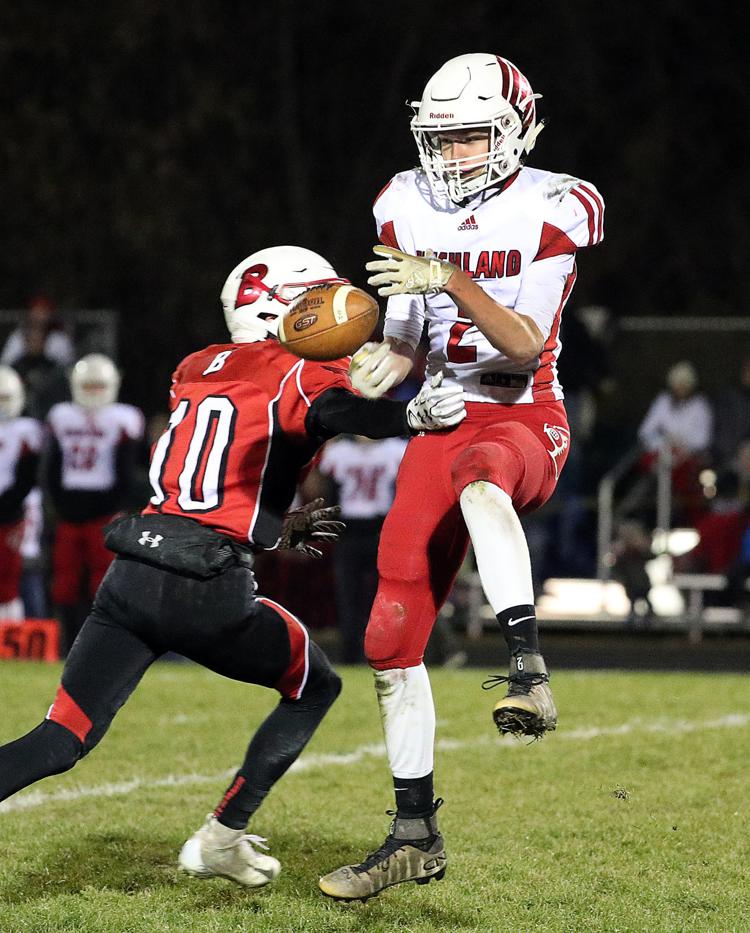 Nov. 2: Bangor vs. Highland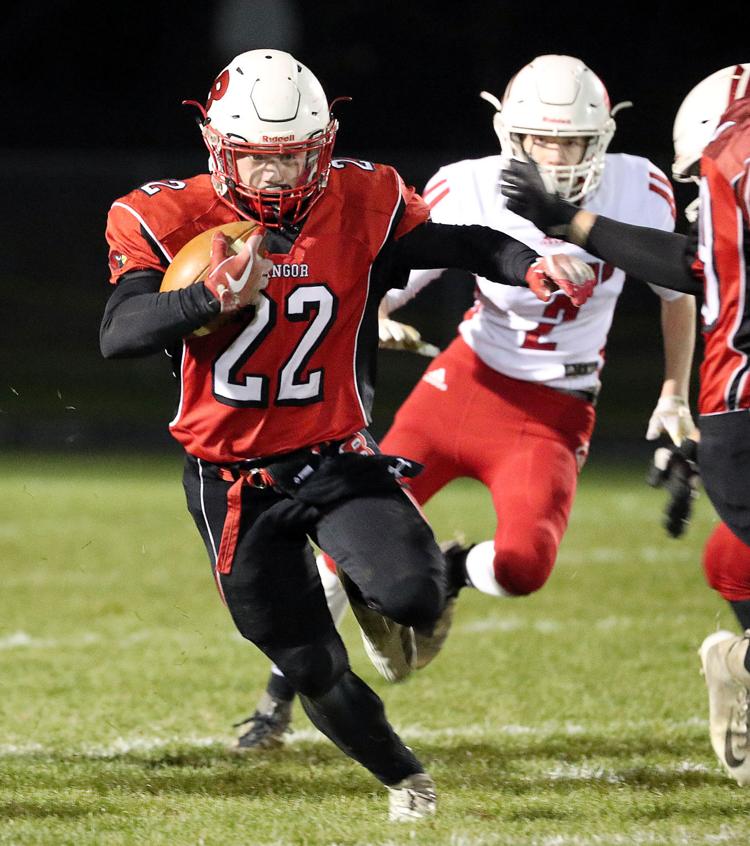 Nov. 2: Bangor vs. Highland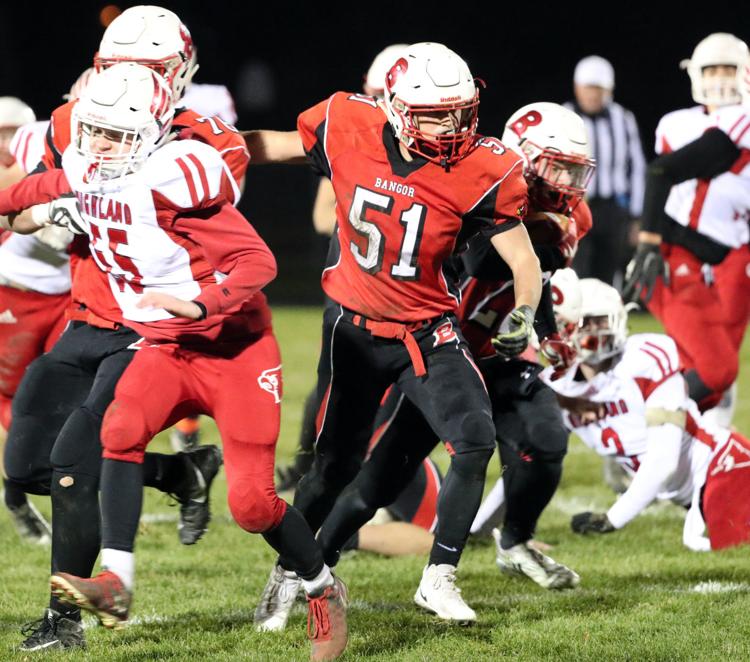 Nov. 2: Bangor vs. Highland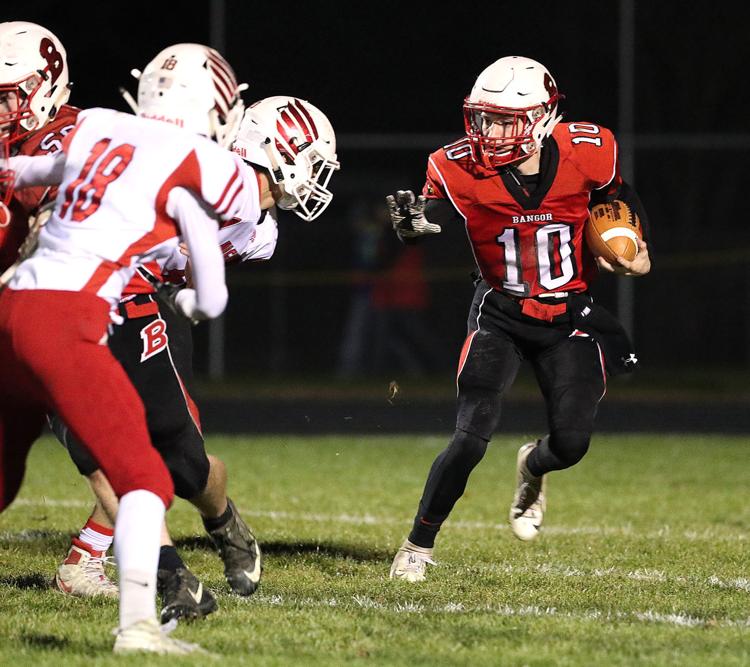 Nov. 2: Bangor vs. Highland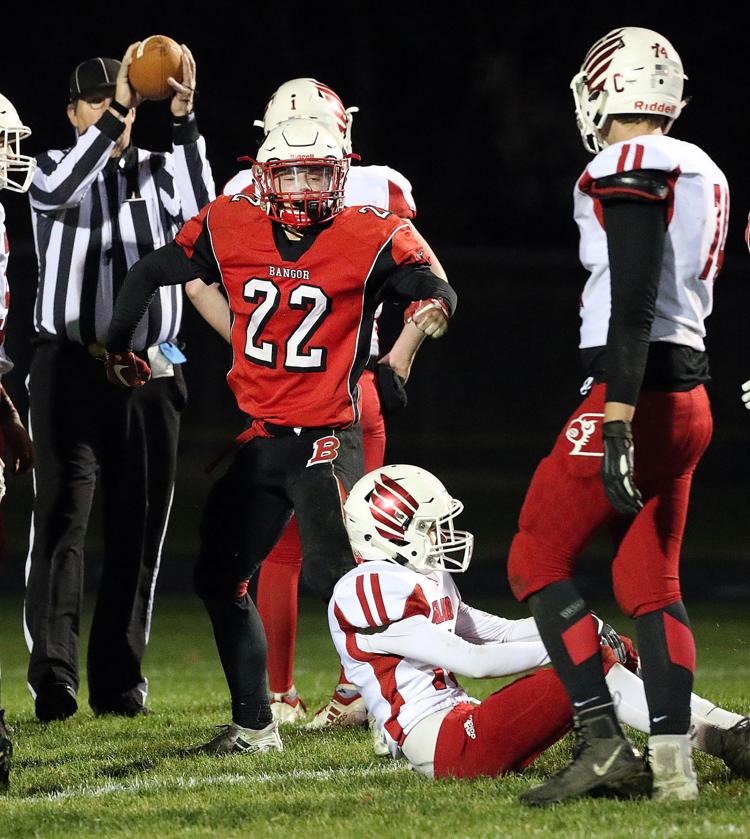 Nov. 2: Bangor vs. Highland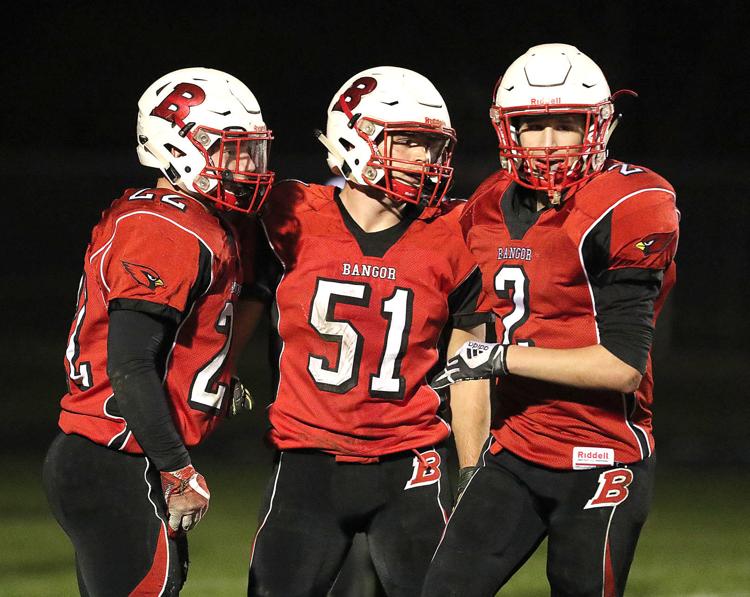 Nov. 2: Bangor vs. Highland
bangor-inside-photo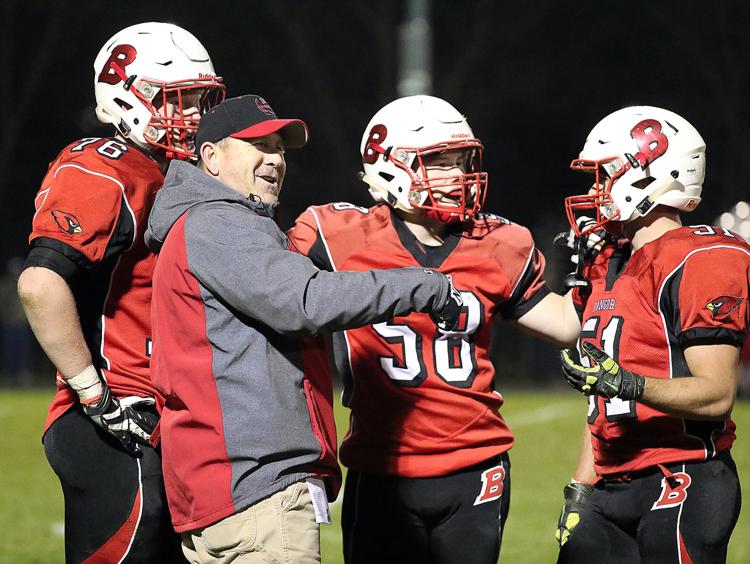 Nov. 2: Bangor vs. Highland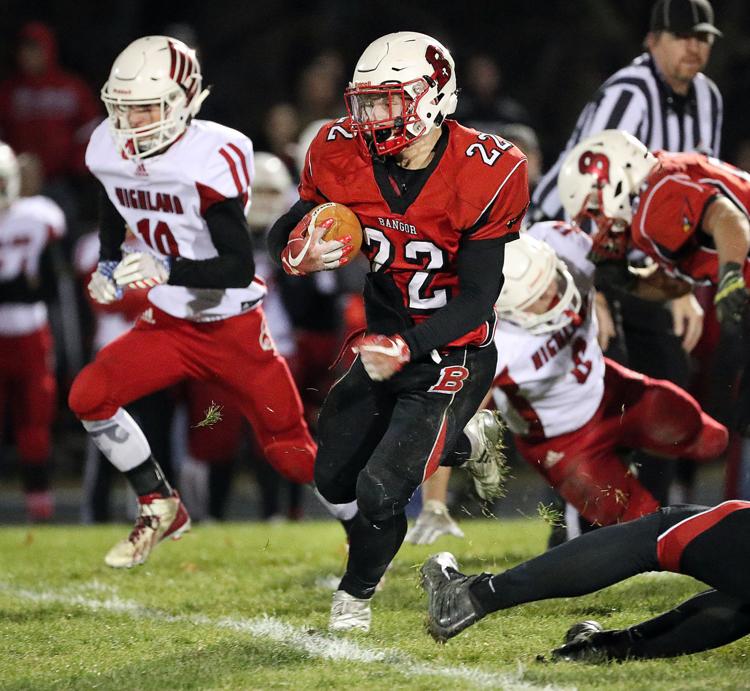 Nov. 2: Bangor vs. Highland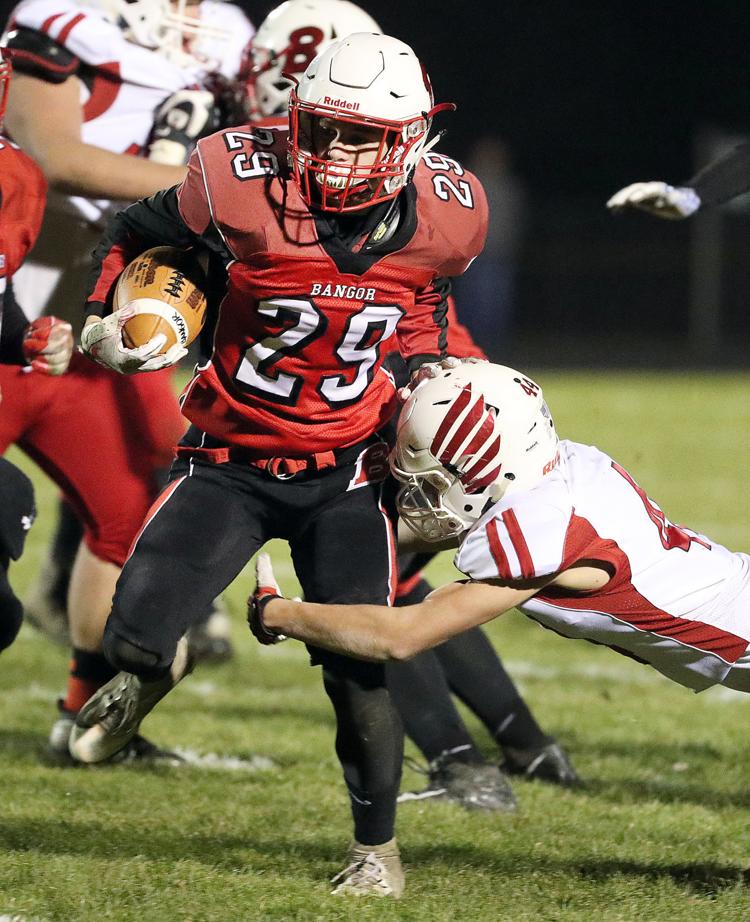 Oct. 26: Westby vs. Elk Mound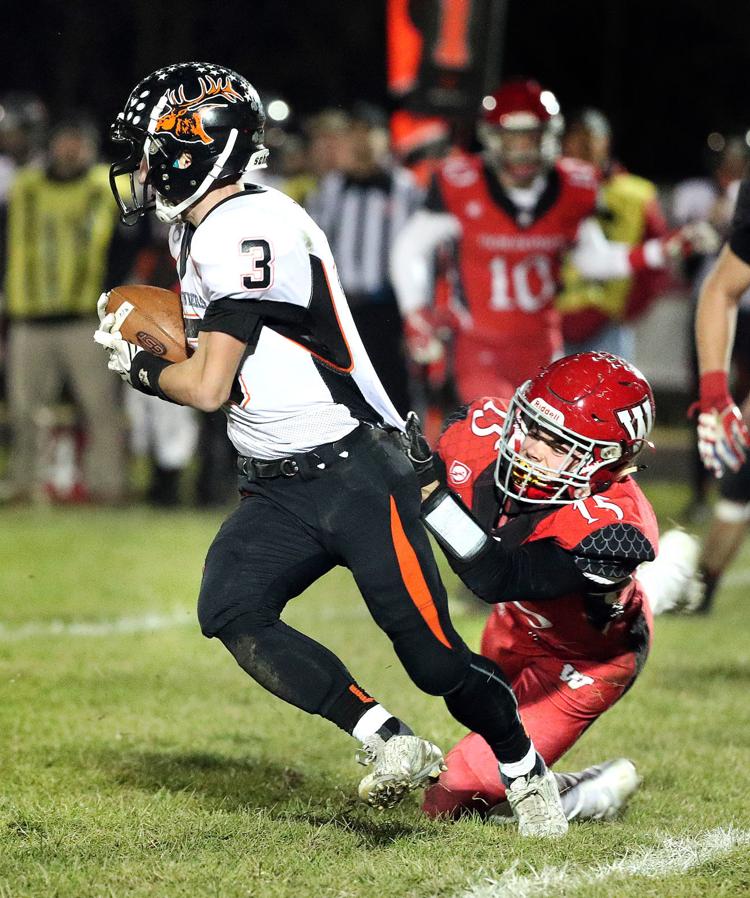 Oct. 26: Westby vs. Elk Mound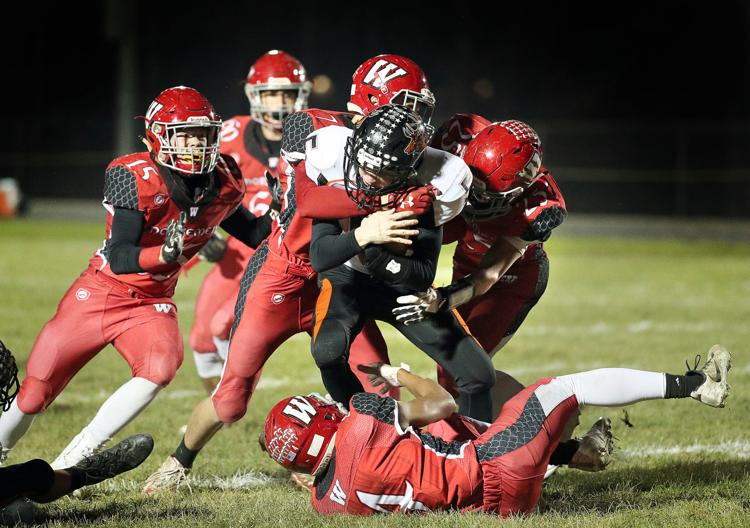 Oct. 26: Westby vs. Elk Mound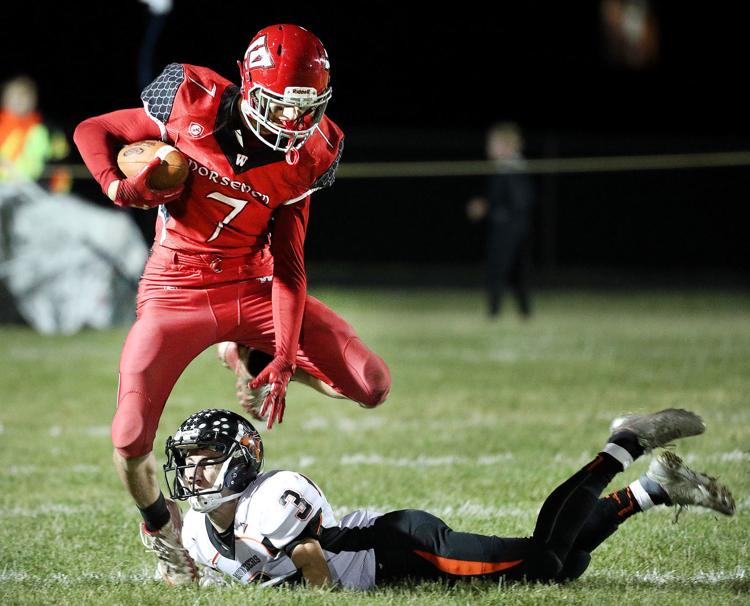 Oct. 26: Westby vs. Elk Mound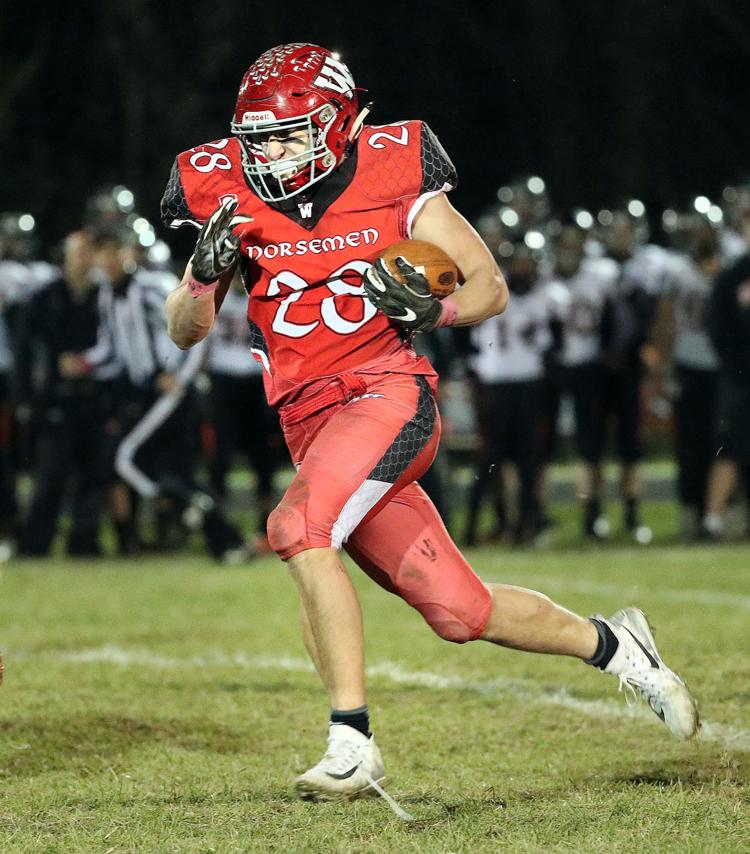 Oct. 26: Westby vs. Elk Mound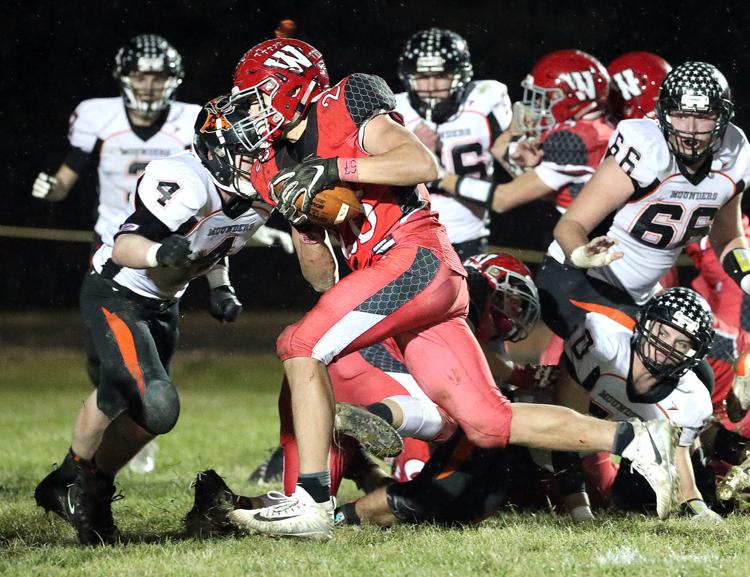 Oct. 26: Westby vs. Elk Mound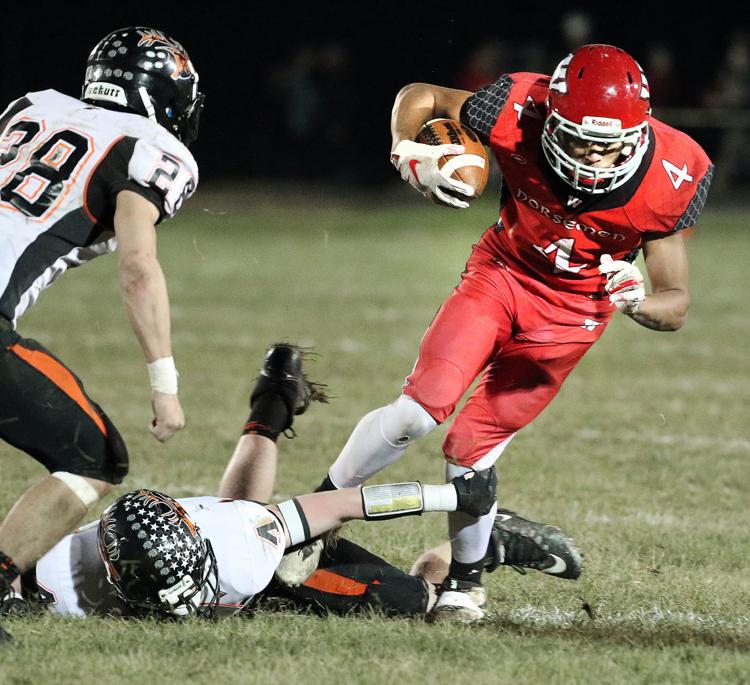 Oct. 26: Westby vs. Elk Mound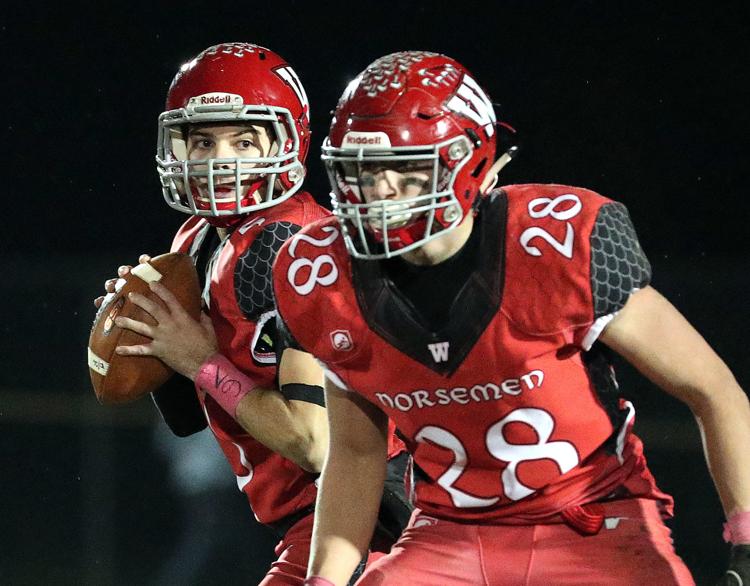 Oct. 26: Westby vs. Elk Mound
Oct. 26: Westby vs. Elk Mound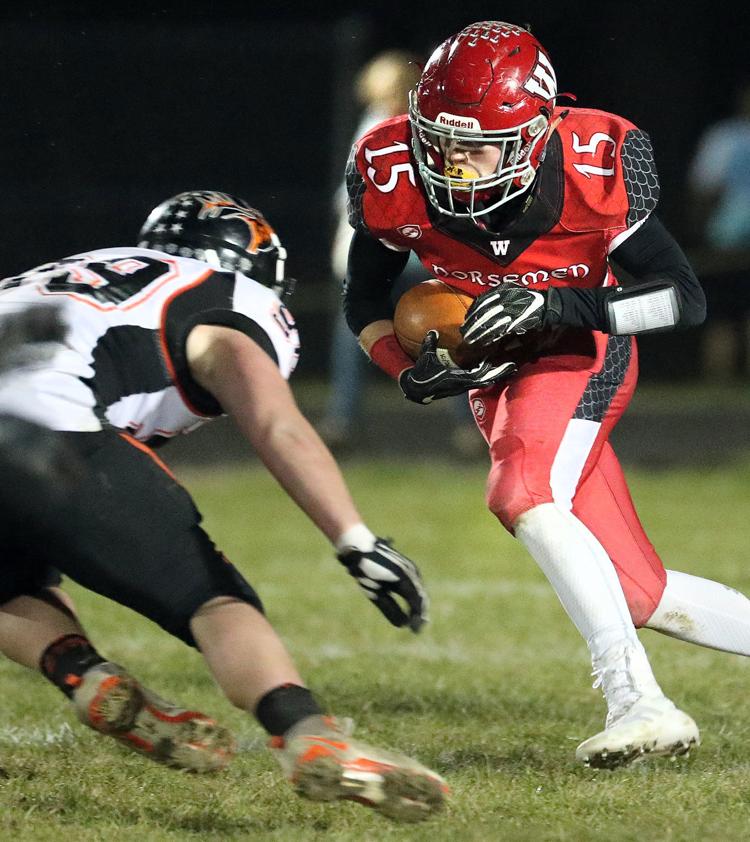 Oct. 26: Westby vs. Elk Mound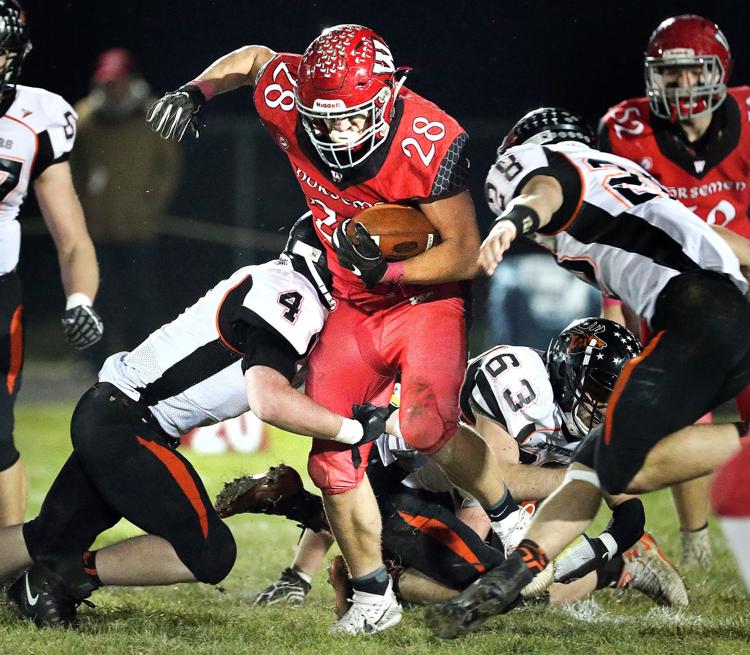 Oct. 26: Westby vs. Elk Mound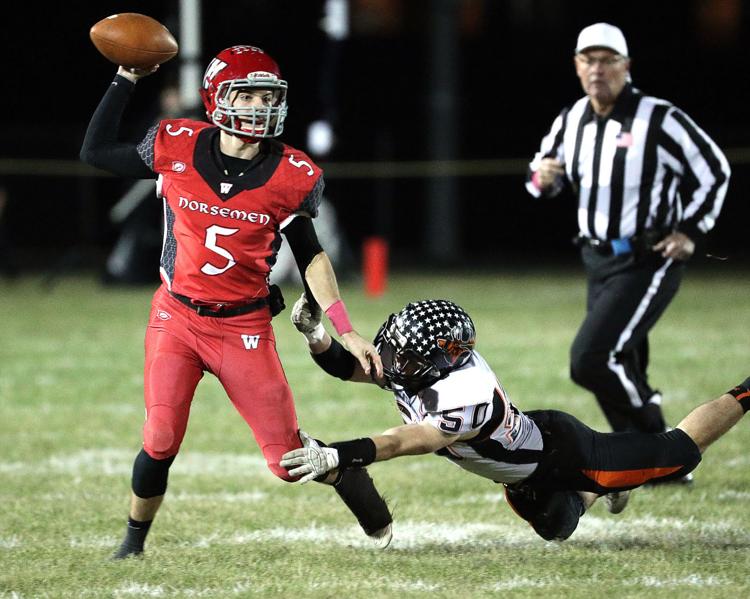 Oct. 19: Onalaska vs. Medford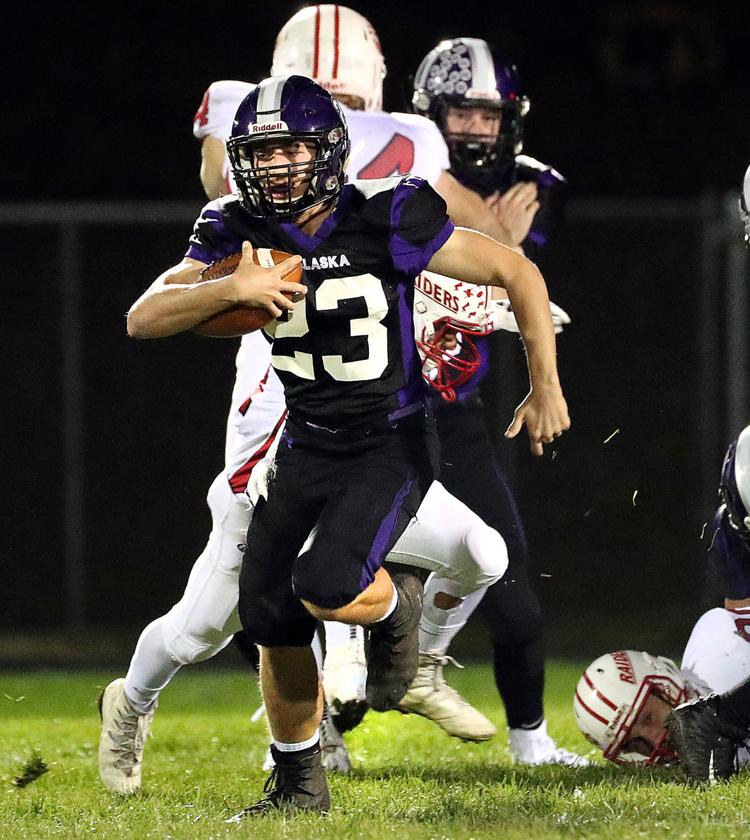 Offense-photo2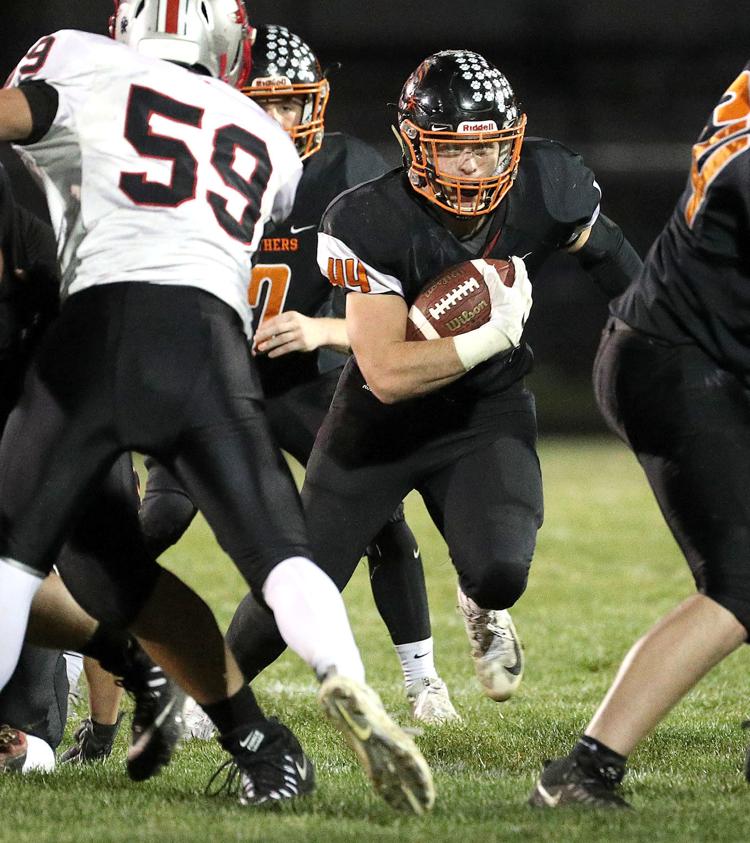 Oct. 19: West Salem vs. Baldwin-Woodville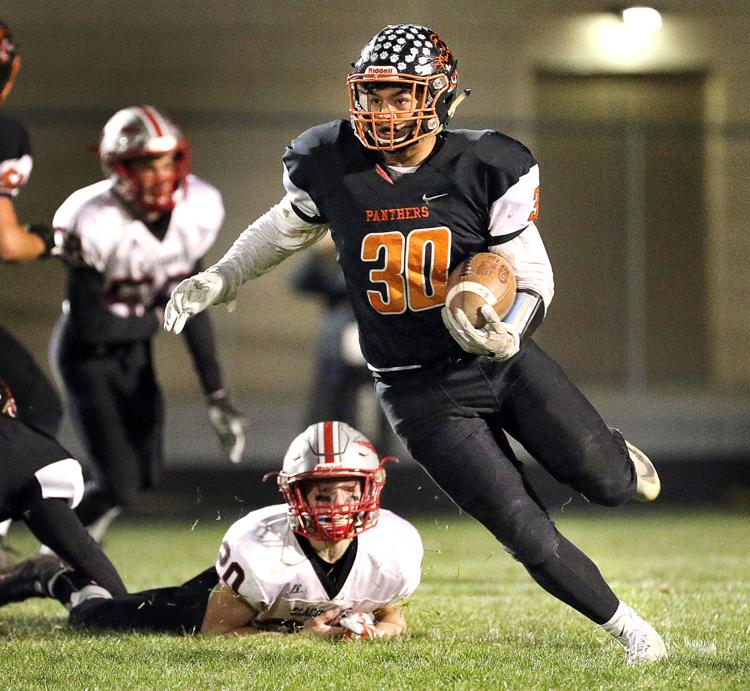 Oct. 19: Onalaska vs. Medford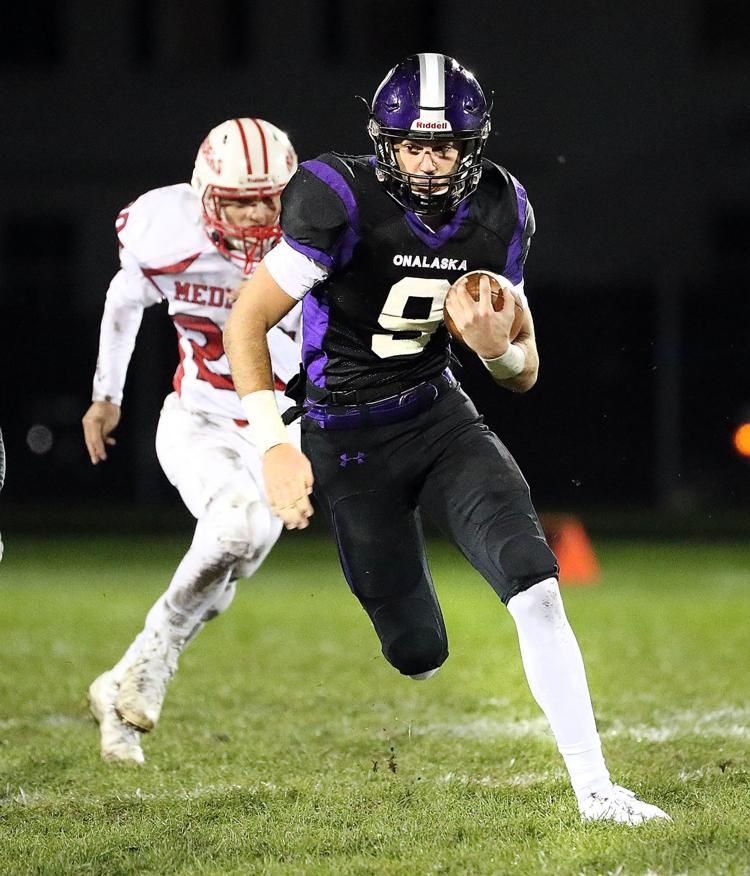 Oct. 19: Onalaska vs. Medford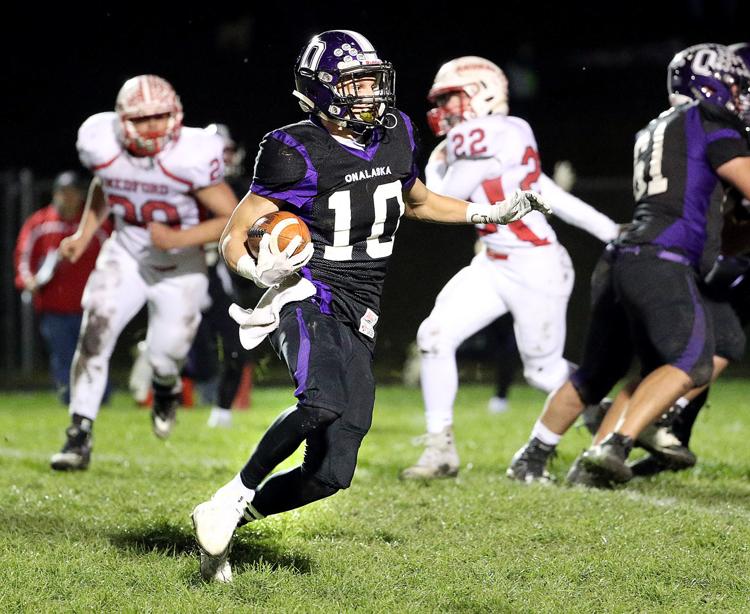 Oct. 19: Onalaska vs. Medford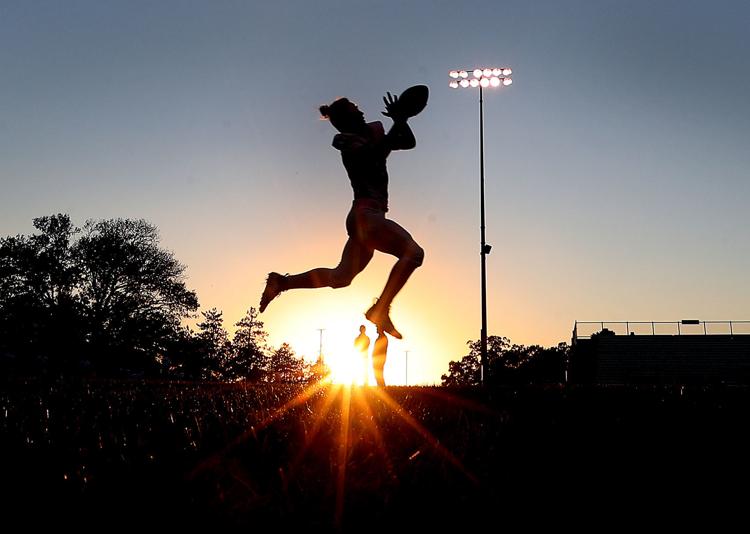 Oct. 12: Onalaska vs. Holmen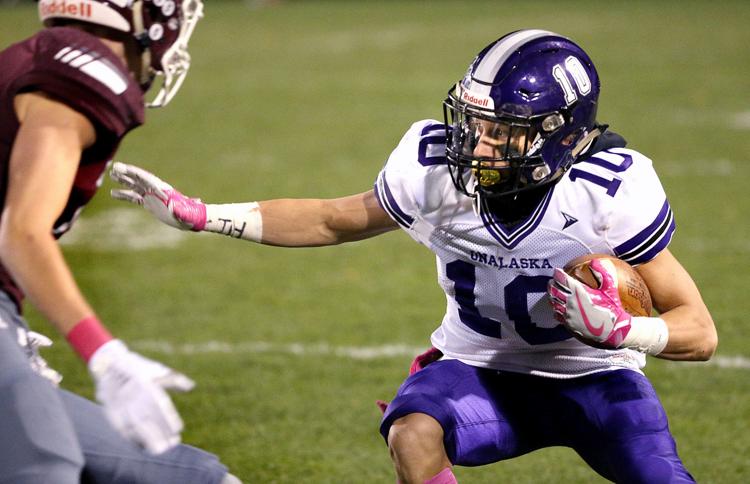 Oct. 12: Onalaska vs. Holmen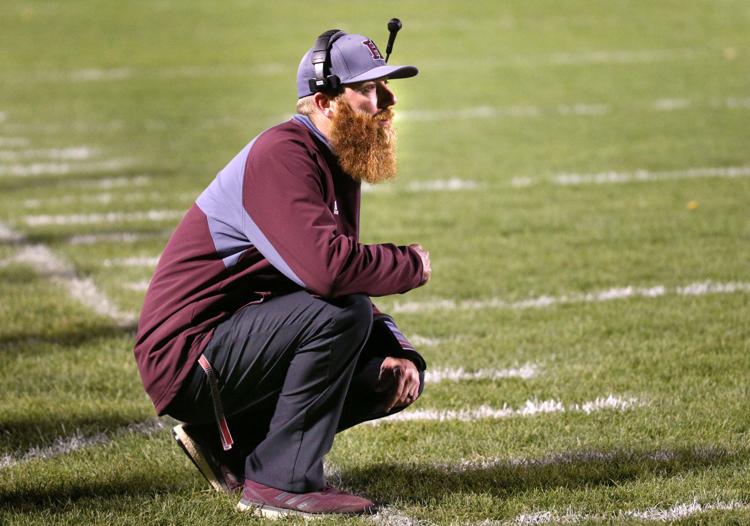 Oct. 12: Onalaska vs. Holmen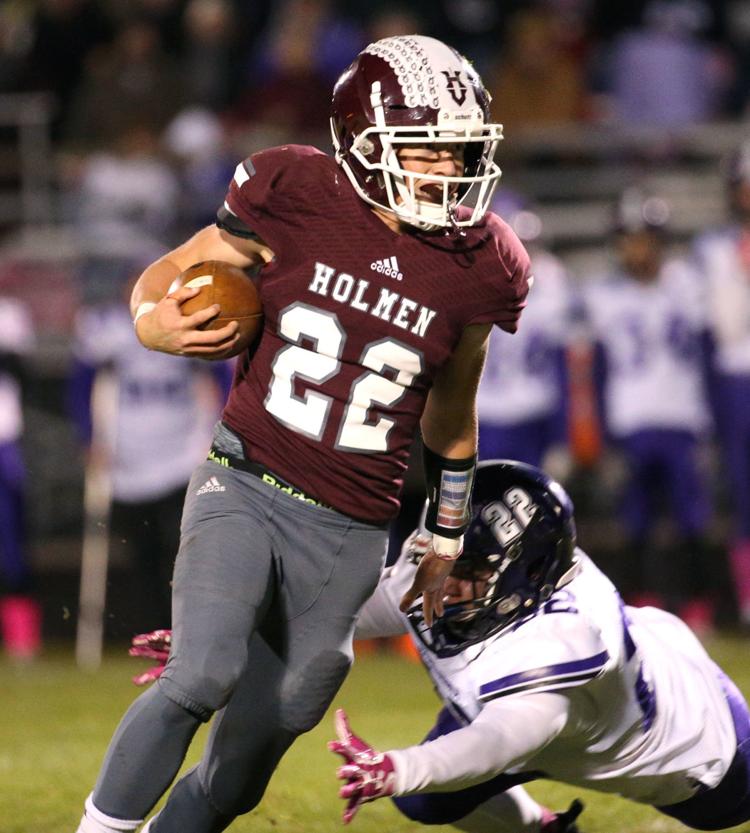 Oct. 12: Onalaska vs. Holmen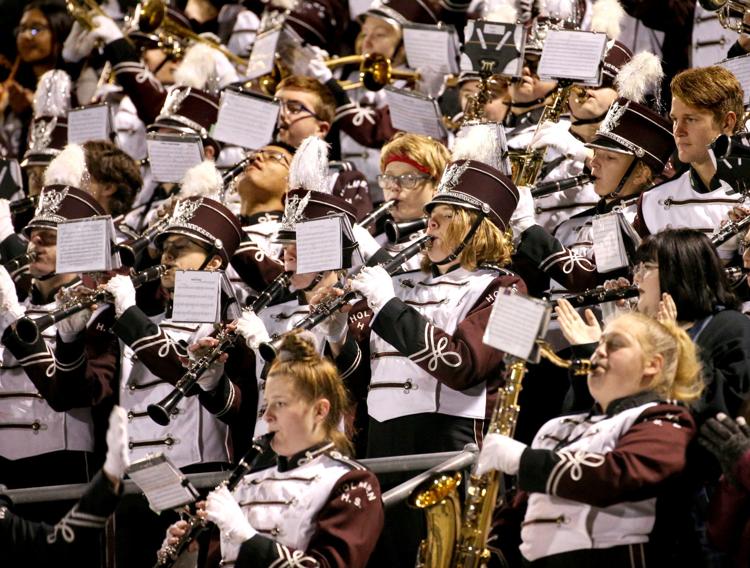 Oct. 12: Onalaska vs. Holmen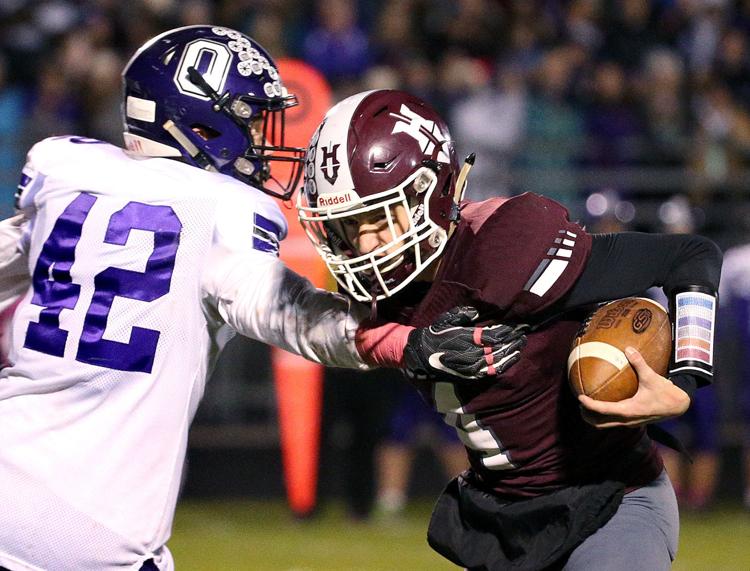 Oct. 12: Onalaska vs. Holmen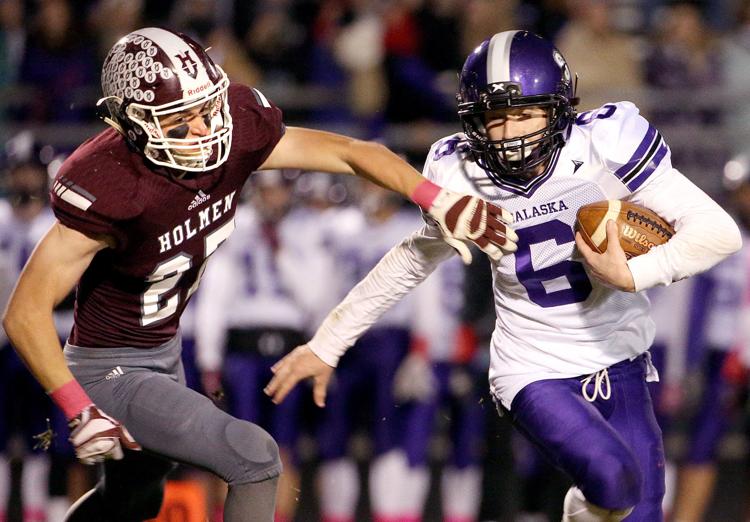 Oct. 12: Onalaska vs. Holmen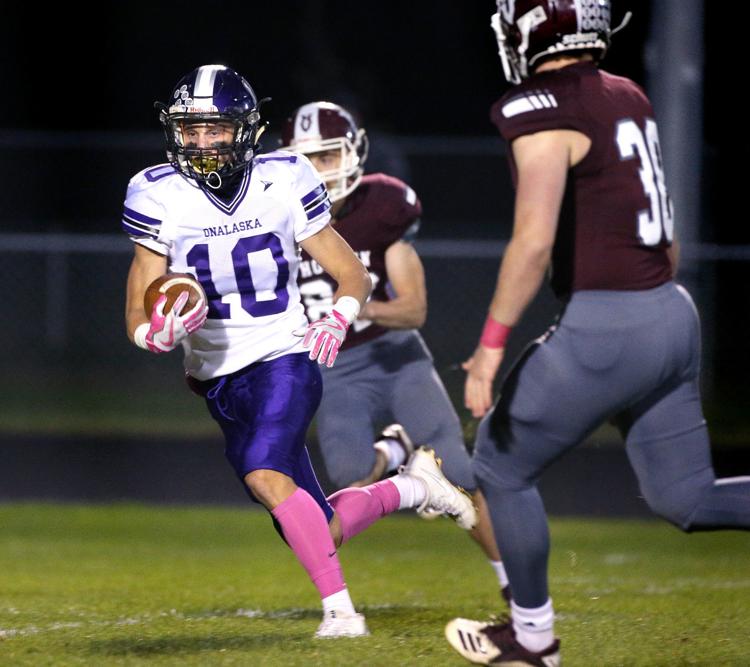 Oct. 12: Onalaska vs. Holmen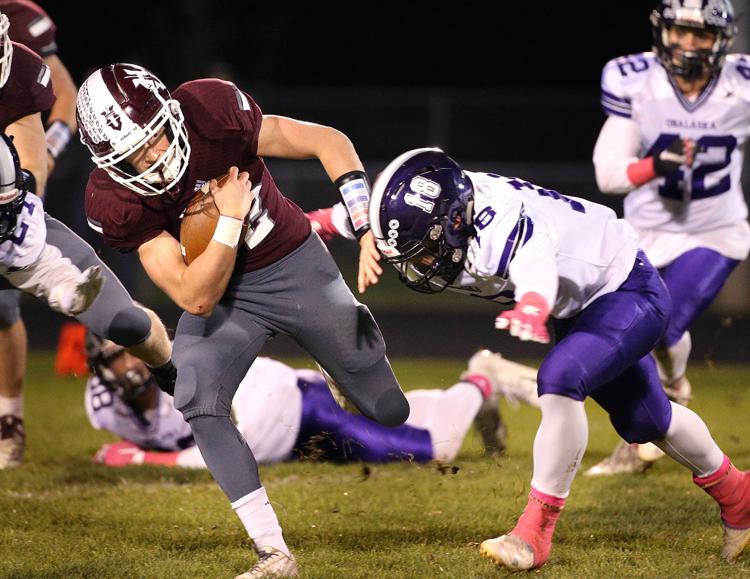 Oct. 12: Onalaska vs. Holmen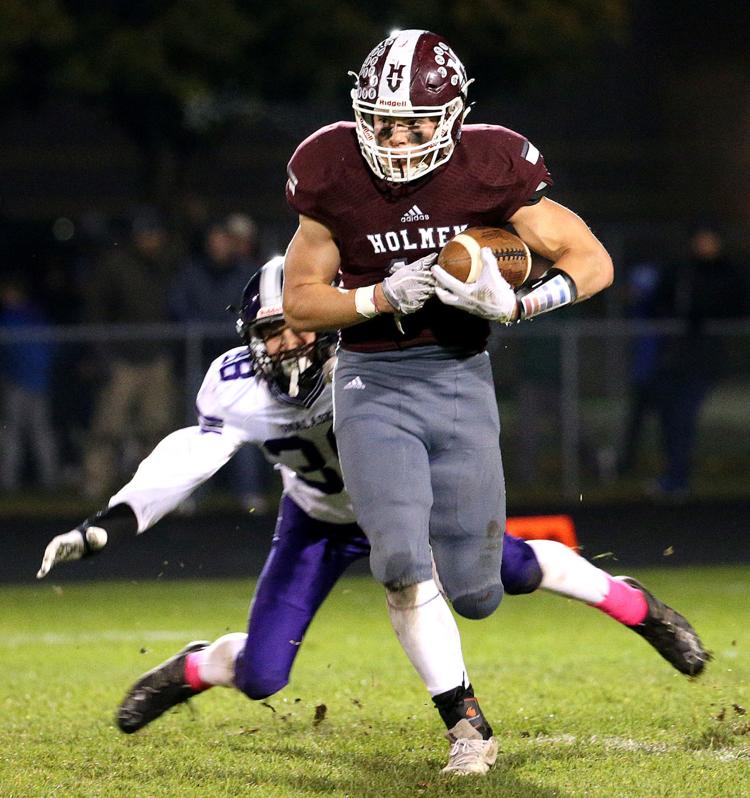 Oct. 12: Onalaska vs. Holmen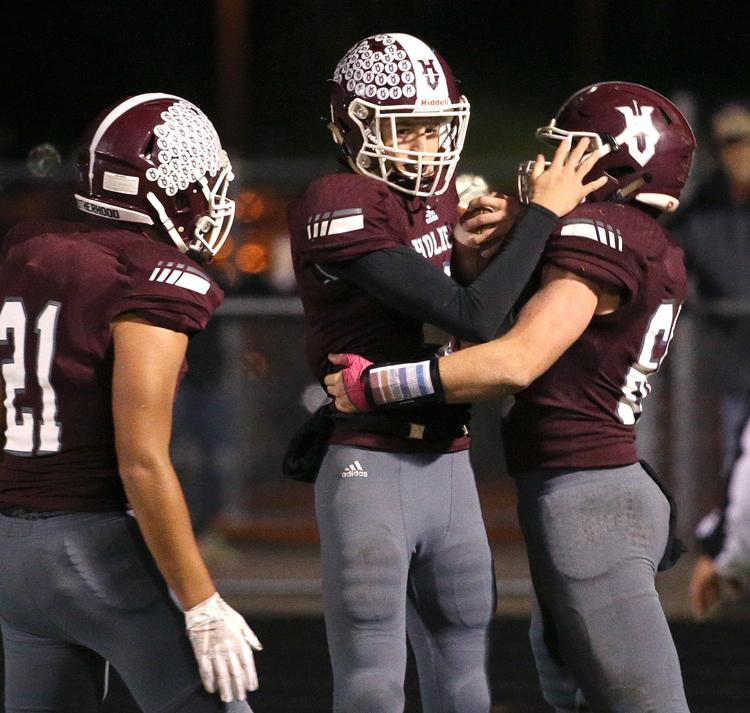 Oct. 12: Onalaska vs. Holmen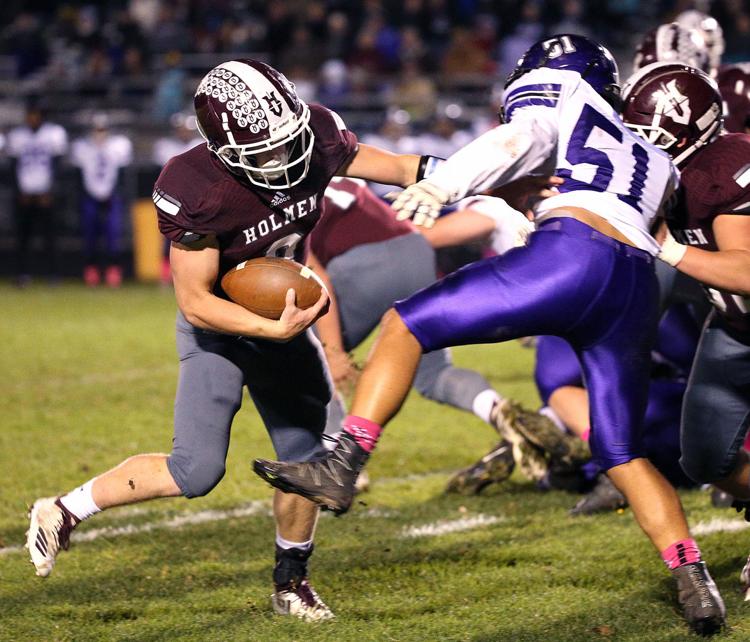 Oct. 5: West Salem vs. Onalaska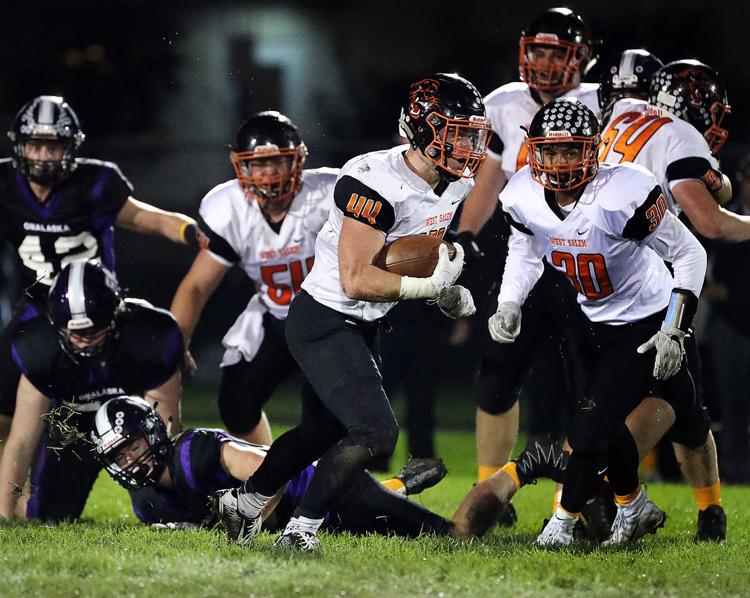 Oct. 5: West Salem vs. Onalaska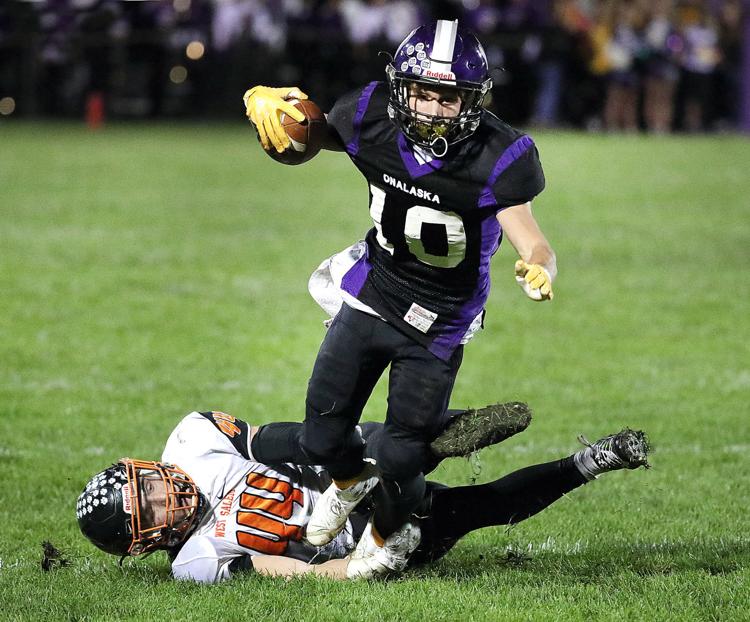 Oct. 5: West Salem vs. Onalaska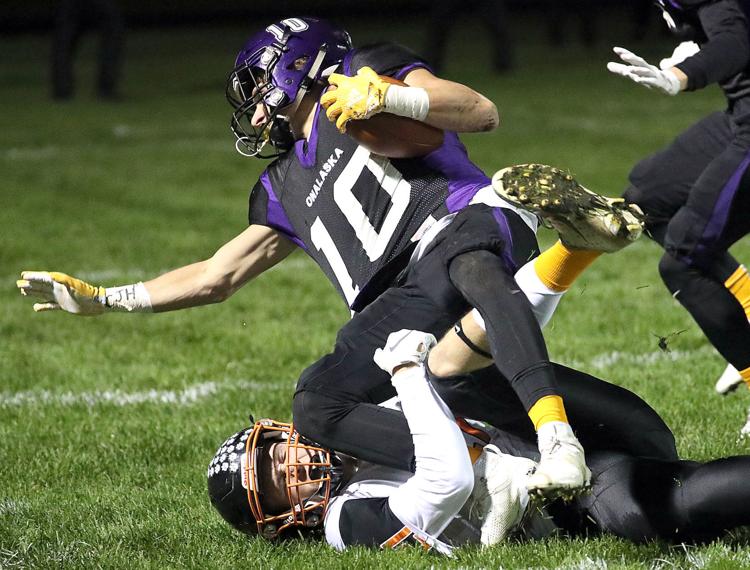 Oct. 5: West Salem vs. Onalaska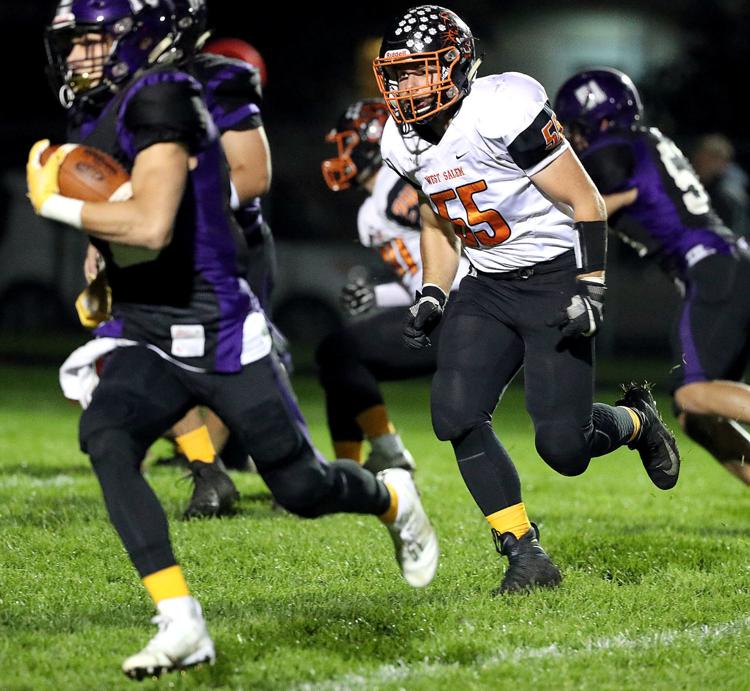 Oct. 5: West Salem vs. Onalaska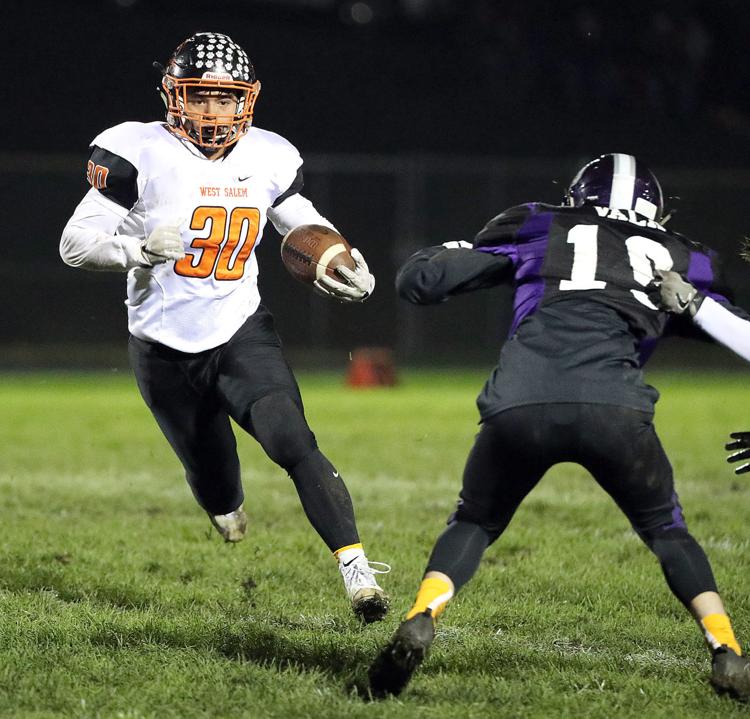 Oct. 5: West Salem vs. Onalaska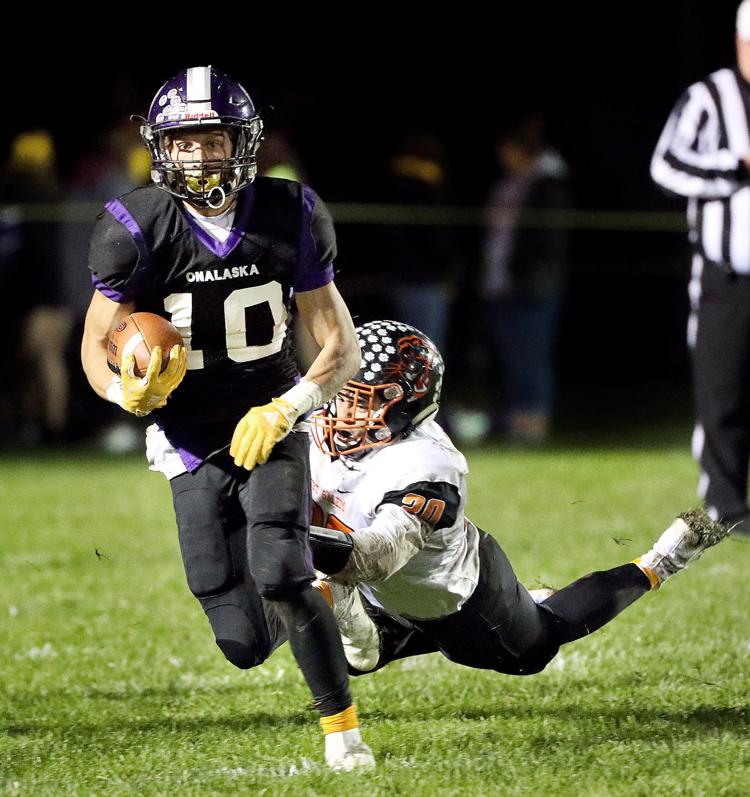 Oct. 5: West Salem vs. Onalaska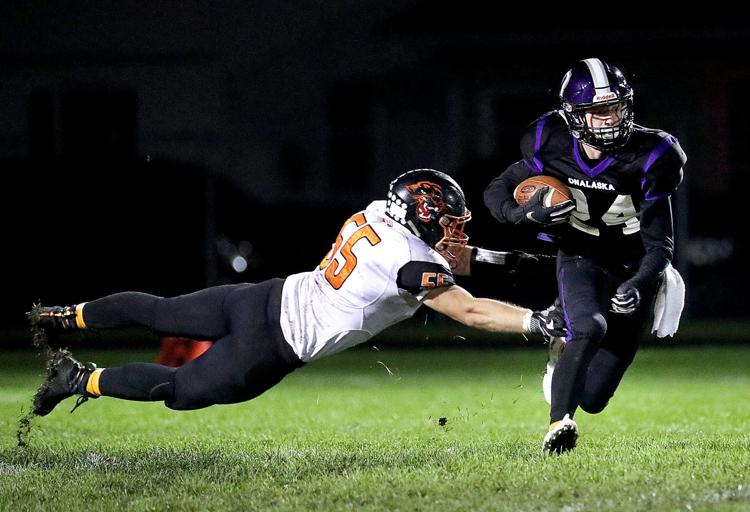 Oct. 5: West Salem vs. Onalaska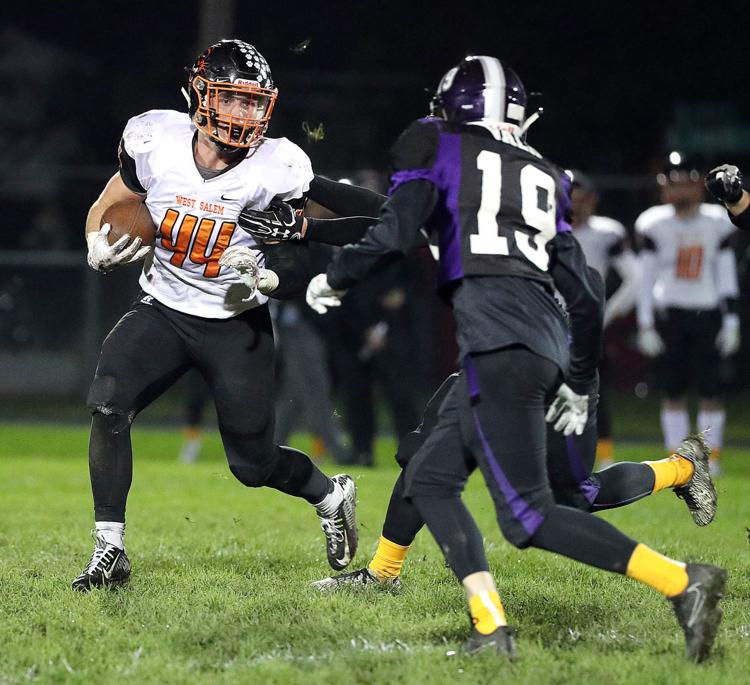 Oct. 5: West Salem vs. Onalaska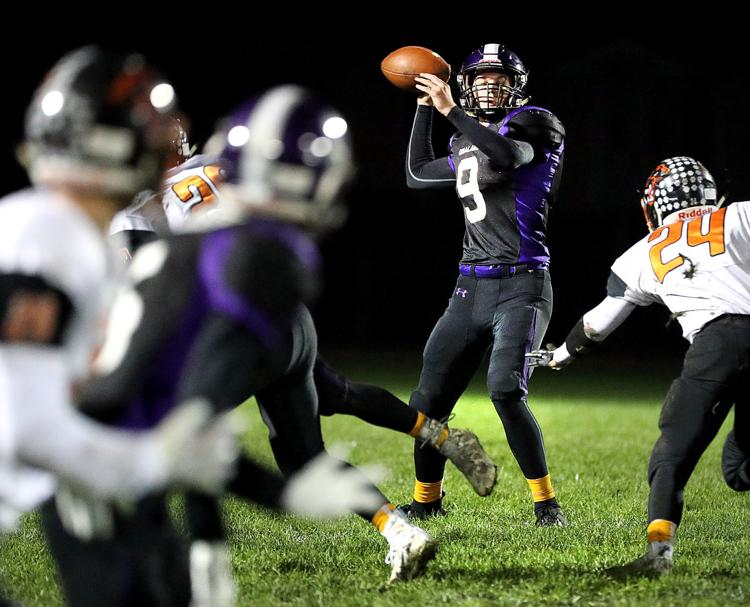 Sept. 28: Onalaska vs. La Crosse Central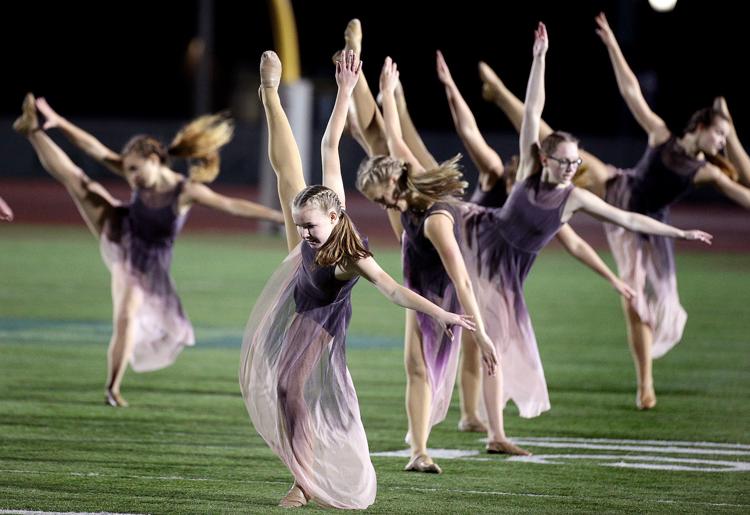 Sept. 28: Onalaska vs. La Crosse Central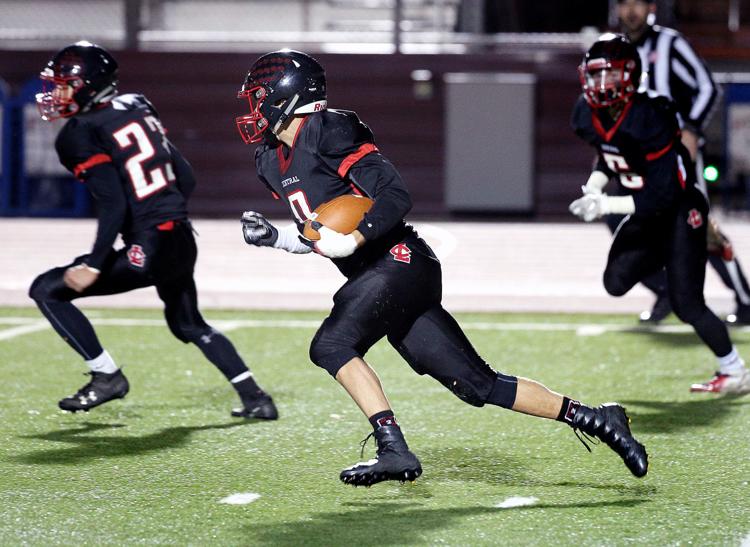 Sept. 28: Onalaska vs. La Crosse Central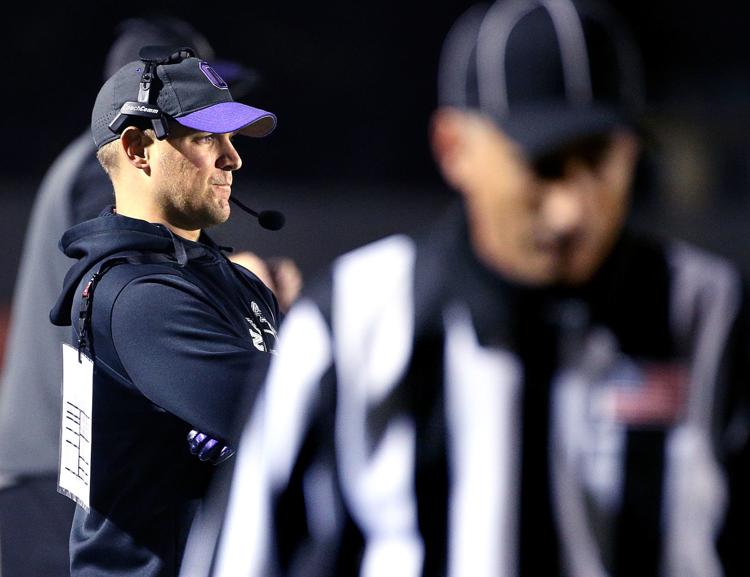 Sept. 28: Onalaska vs. La Crosse Central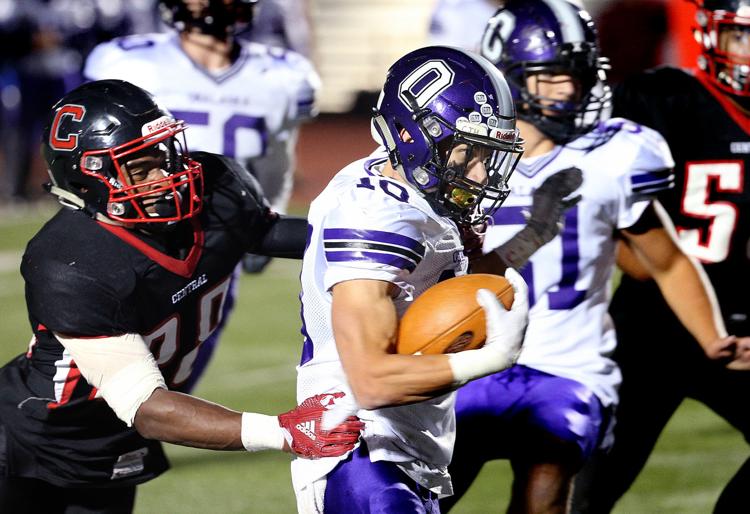 Sept. 28: Onalaska vs. La Crosse Central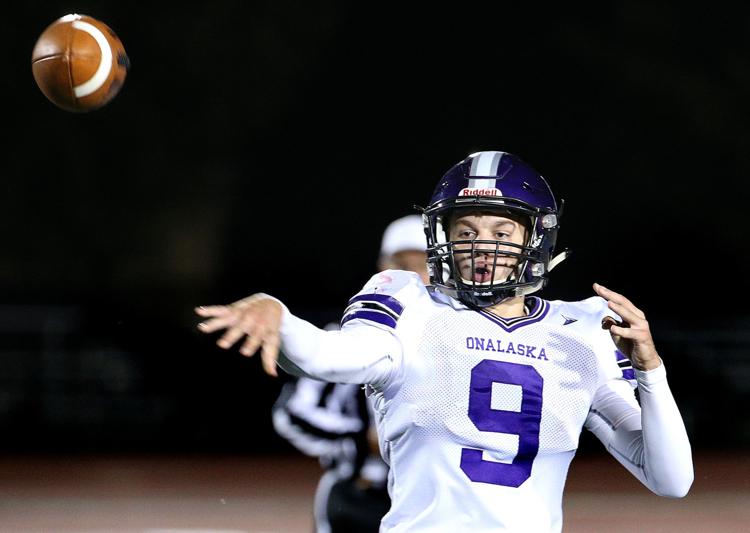 Sept. 28: Onalaska vs. La Crosse Central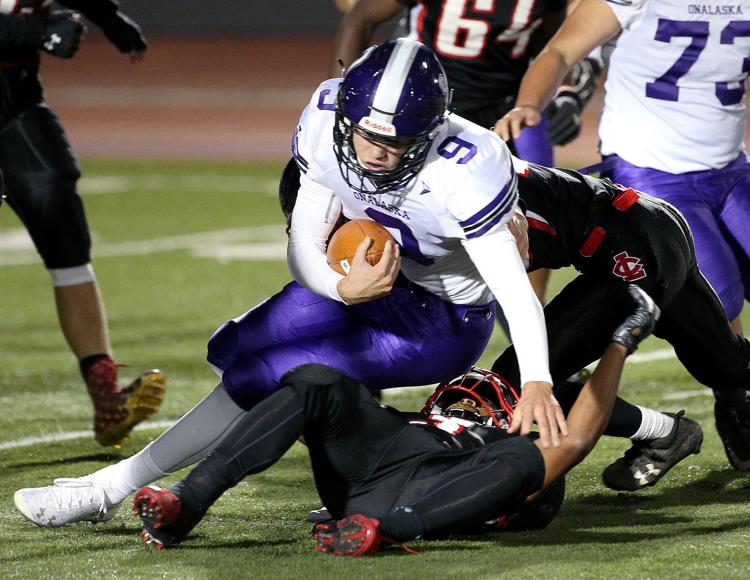 Sept. 28: Onalaska vs. La Crosse Central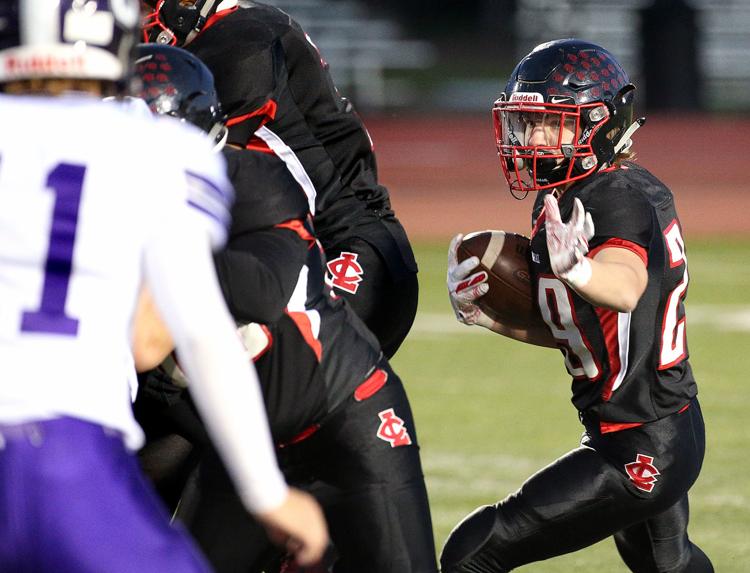 Sept. 28: Onalaska vs. La Crosse Central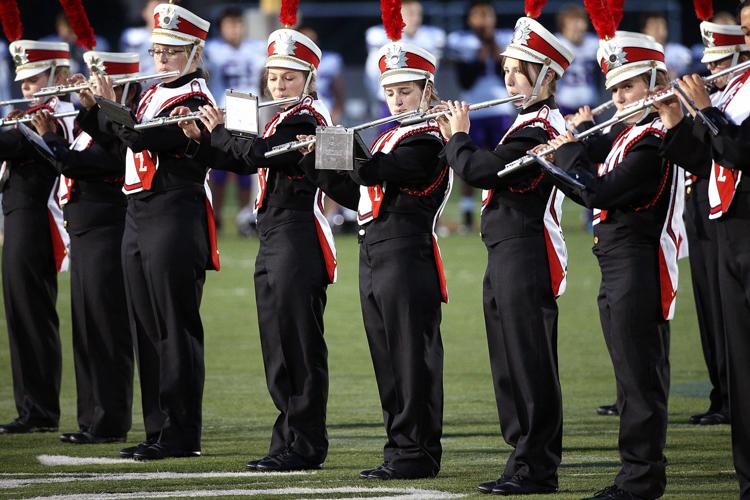 Sept. 28: Onalaska vs. La Crosse Central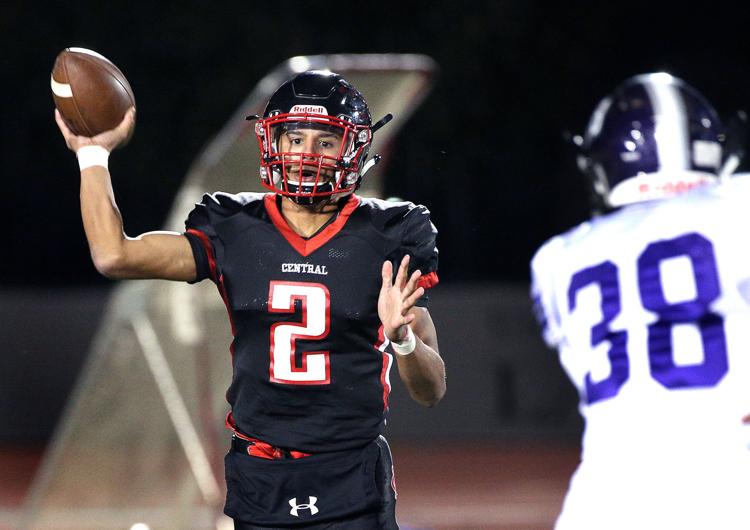 Sept. 28: Onalaska vs. La Crosse Central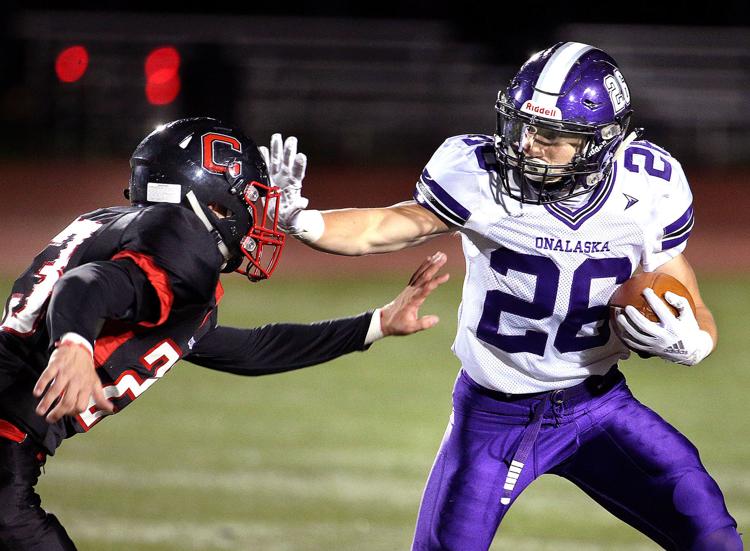 Sept. 28: Onalaska vs. La Crosse Central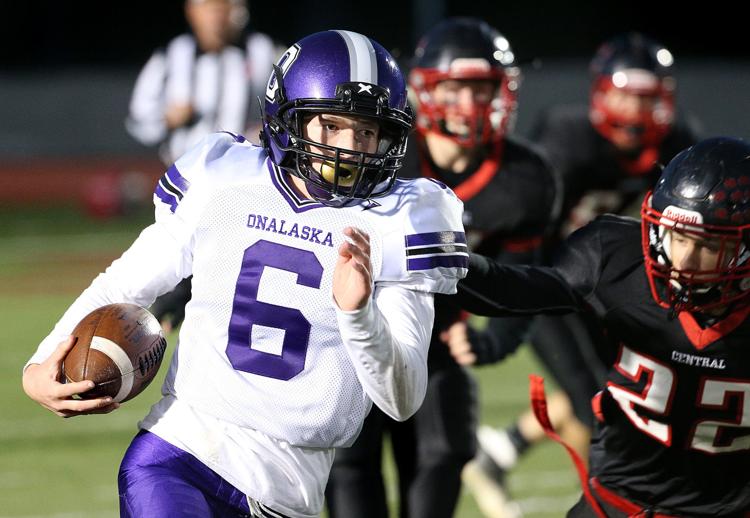 Sept. 28: Onalaska vs. La Crosse Central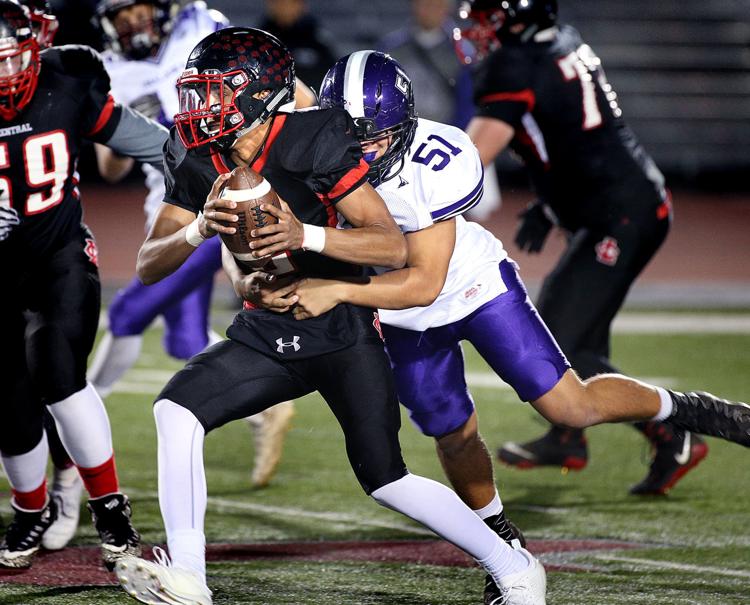 Sept. 28: Onalaska vs. La Crosse Central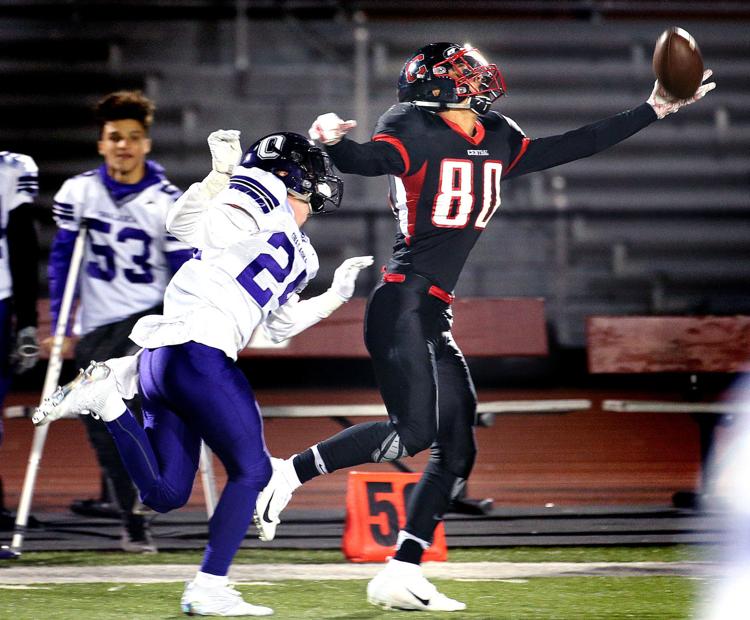 Sept. 28: Onalaska vs. La Crosse Central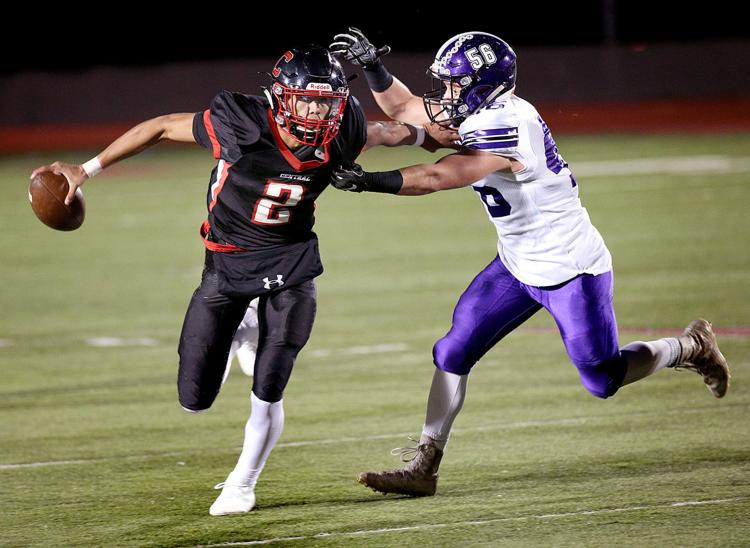 Sept. 28: Onalaska vs. La Crosse Central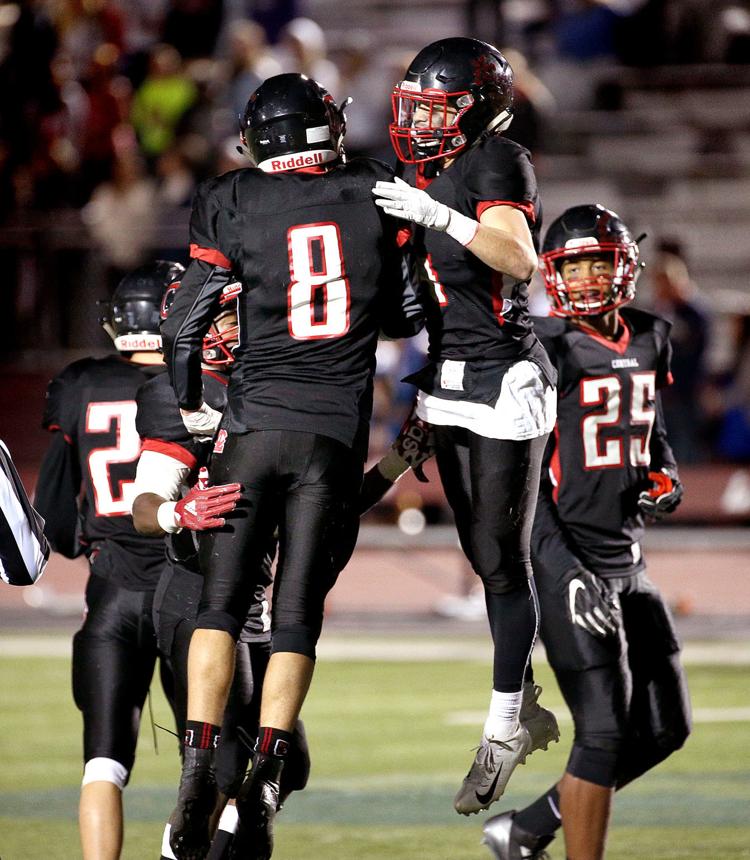 Sept. 28: Onalaska vs. La Crosse Central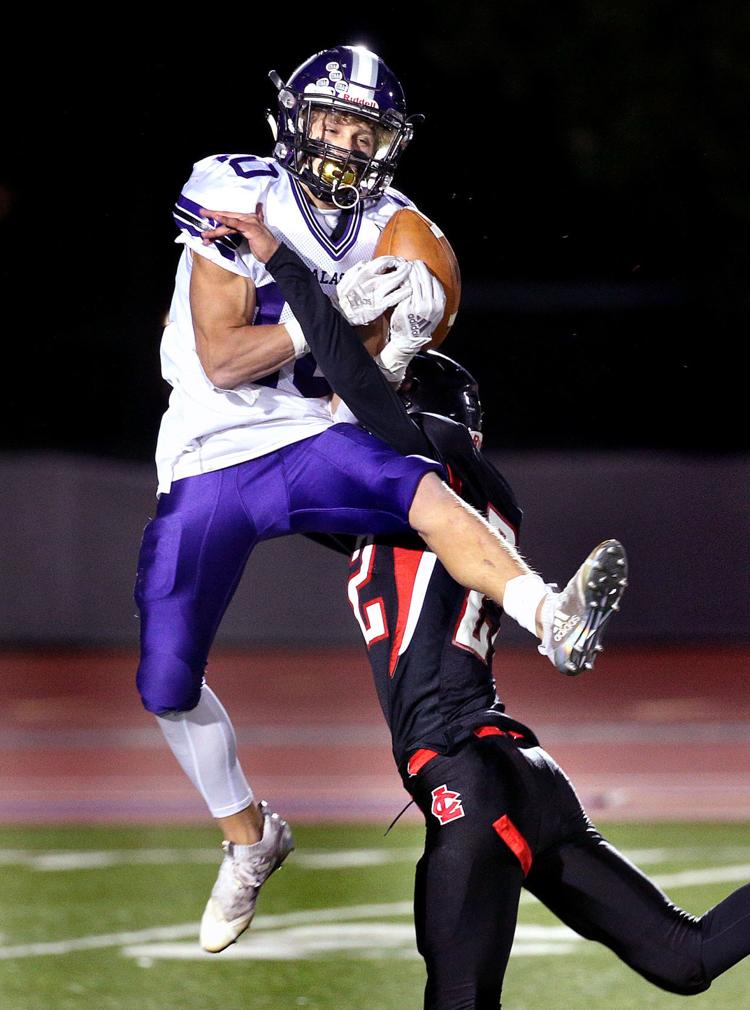 Sept. 28: Onalaska vs. La Crosse Central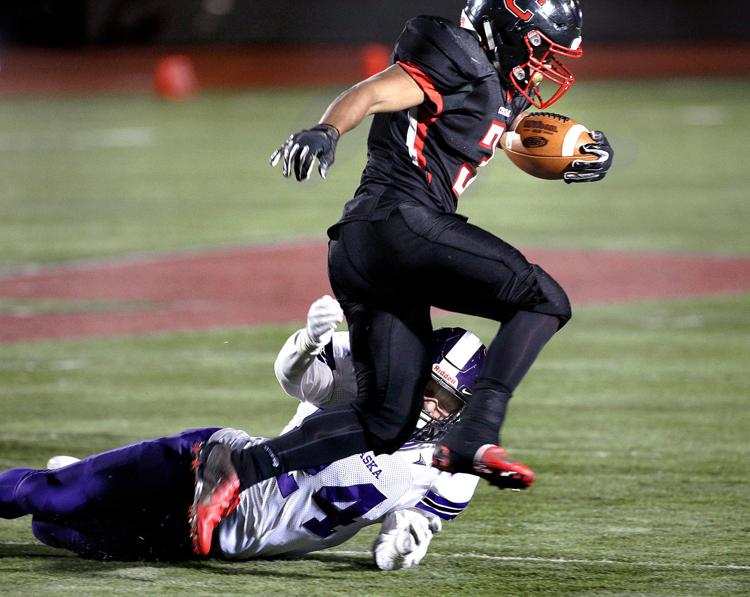 Sept. 21: West Salem vs. La Crosse Logan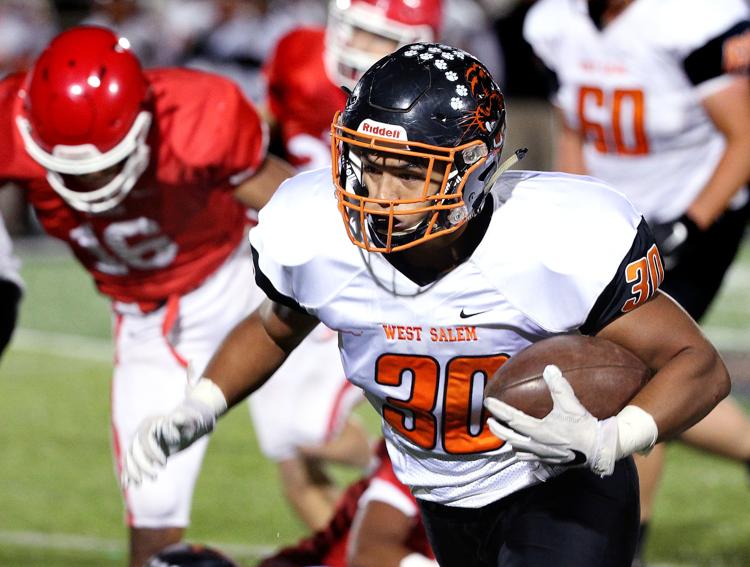 x-defense-photo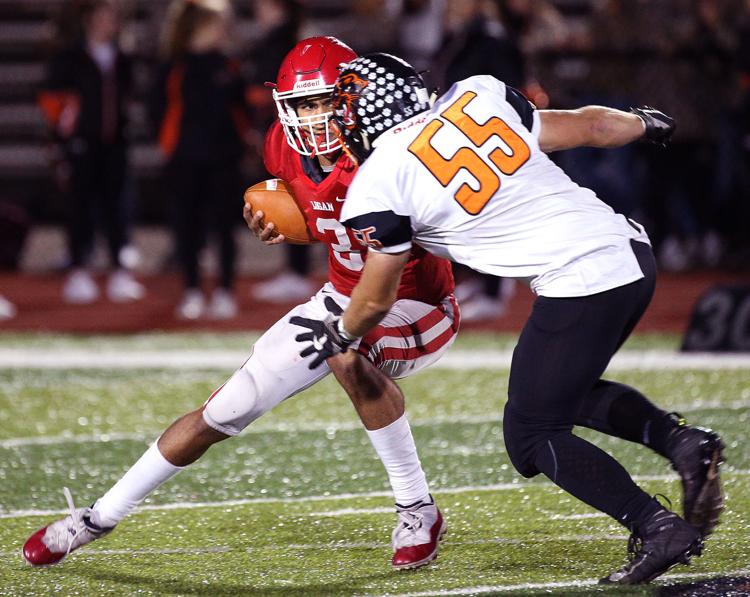 Sept. 21: West Salem vs. La Crosse Logan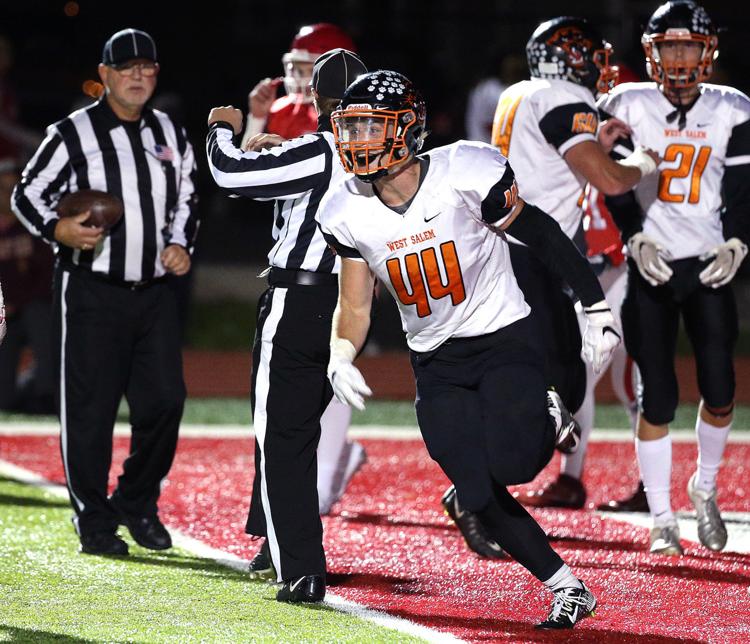 Sept. 21: West Salem vs. La Crosse Logan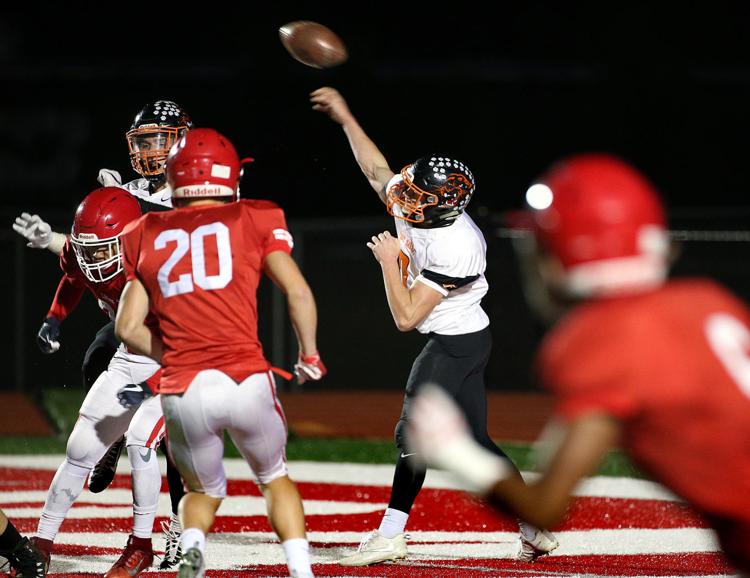 Sept. 21: West Salem vs. La Crosse Logan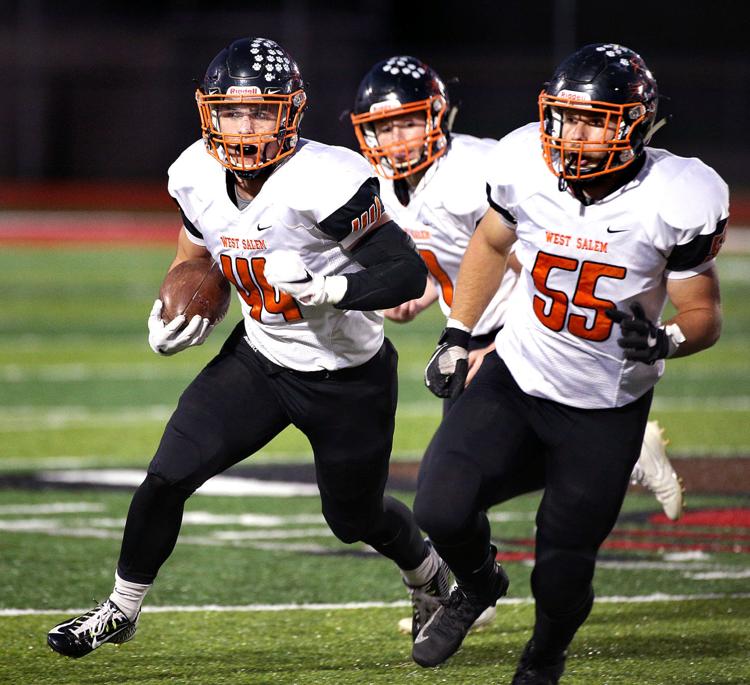 Sept. 21: West Salem vs. La Crosse Logan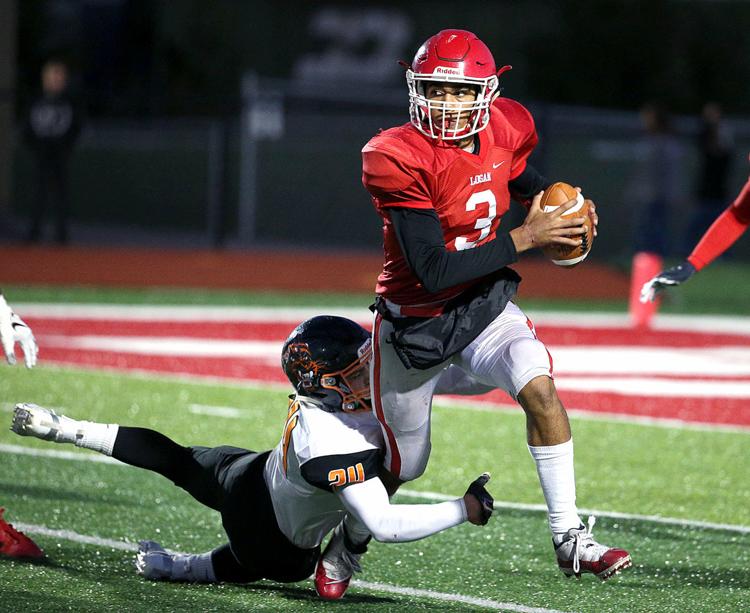 Sept. 21: West Salem vs. La Crosse Logan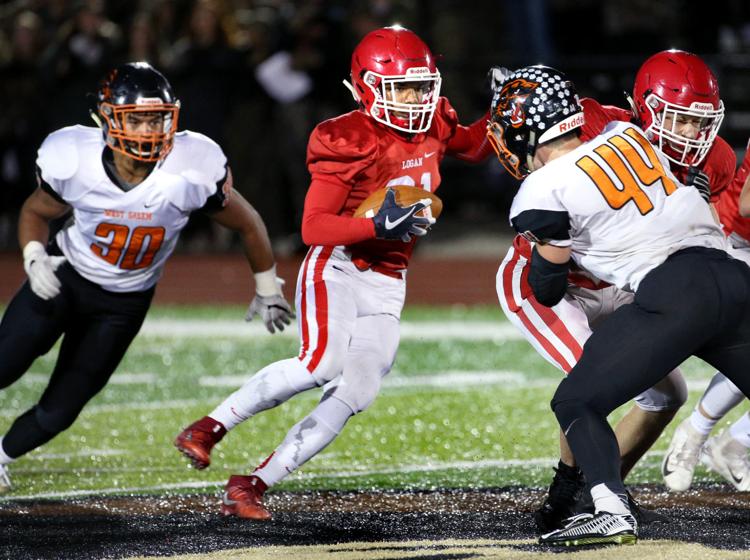 Sept. 21: West Salem vs. La Crosse Logan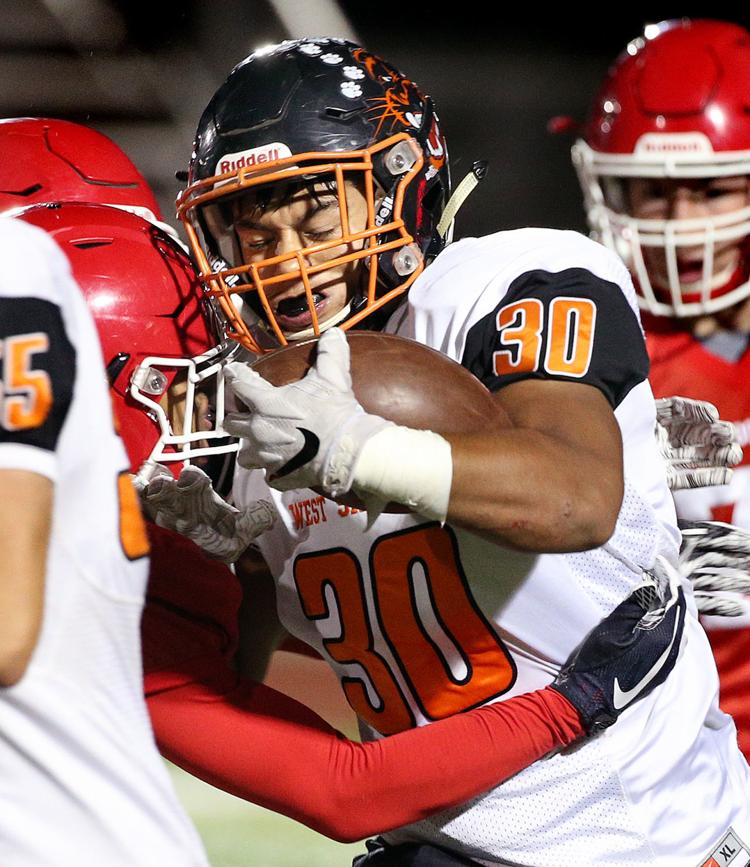 Sept. 21: West Salem vs. La Crosse Logan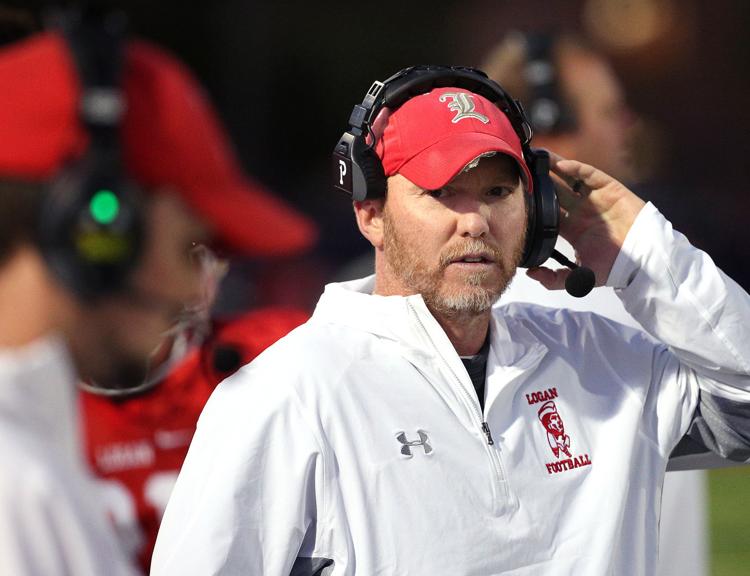 Sept. 21: West Salem vs. La Crosse Logan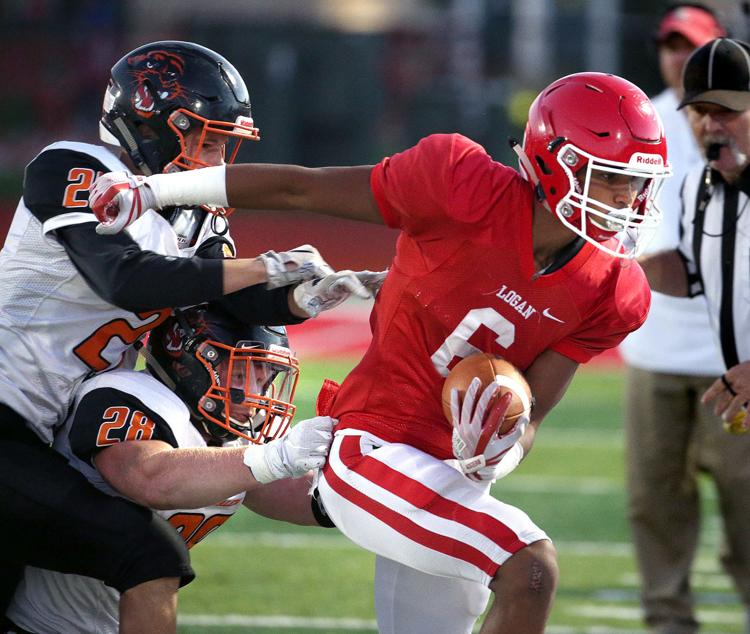 Sept. 21: West Salem vs. La Crosse Logan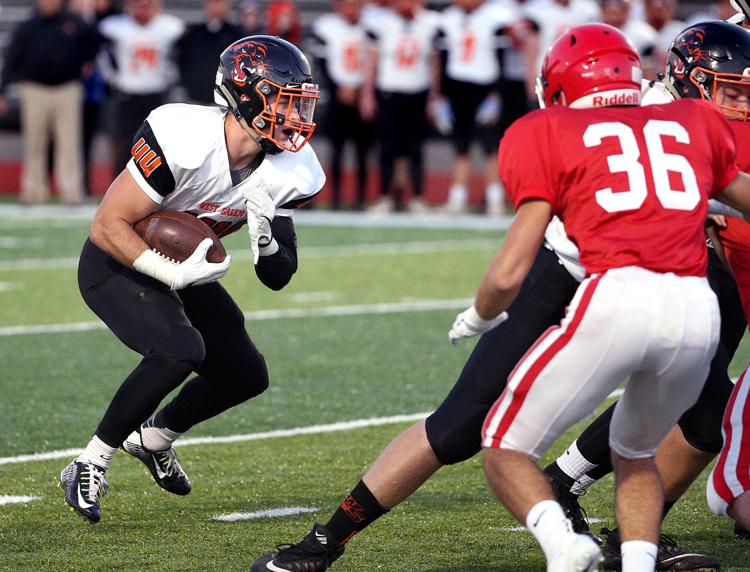 Sept. 21: West Salem vs. La Crosse Logan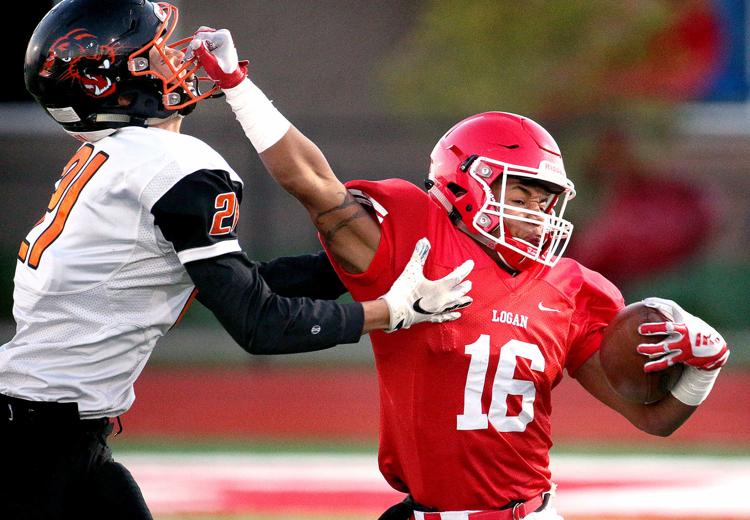 Sept. 21: West Salem vs. La Crosse Logan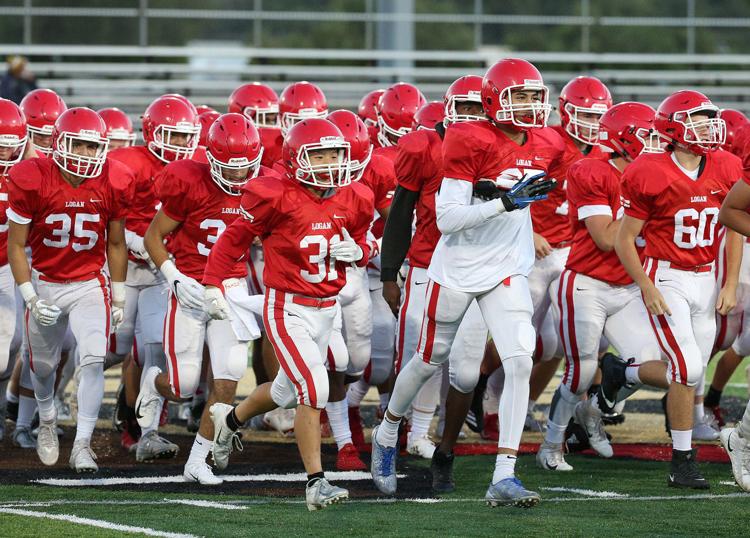 Sept. 21: West Salem vs. La Crosse Logan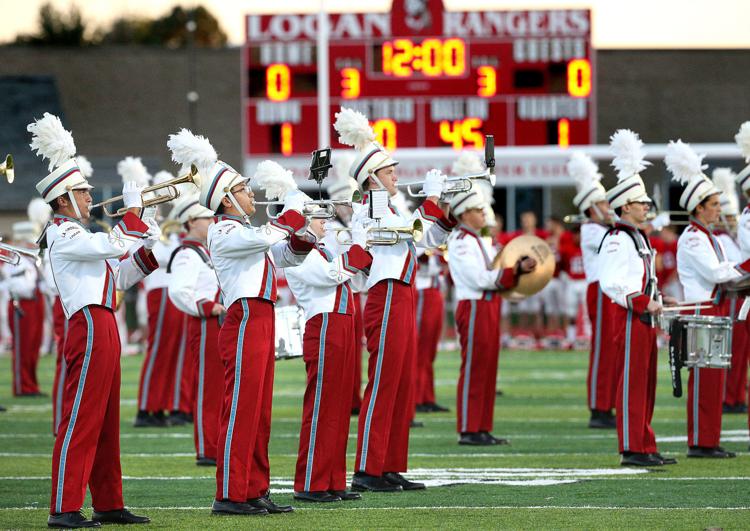 sparta-inside-photo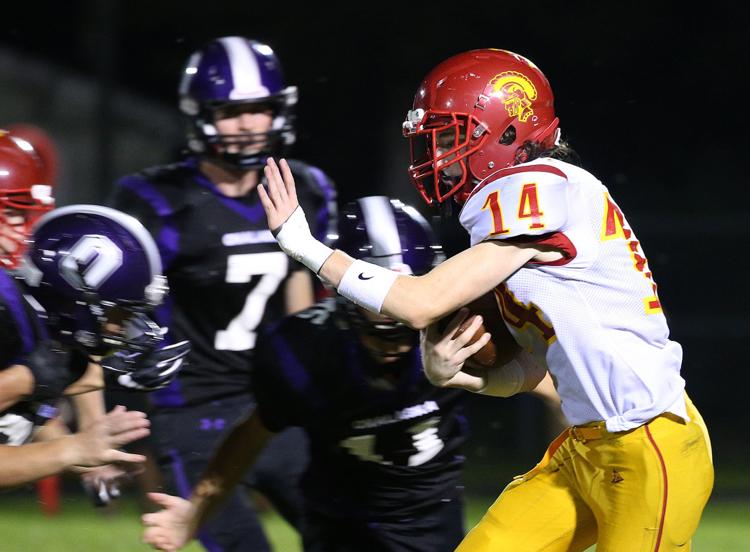 Sept. 14: Onalaska vs. Sparta
Sept. 14: La Crosse Logan vs. La Crosse Central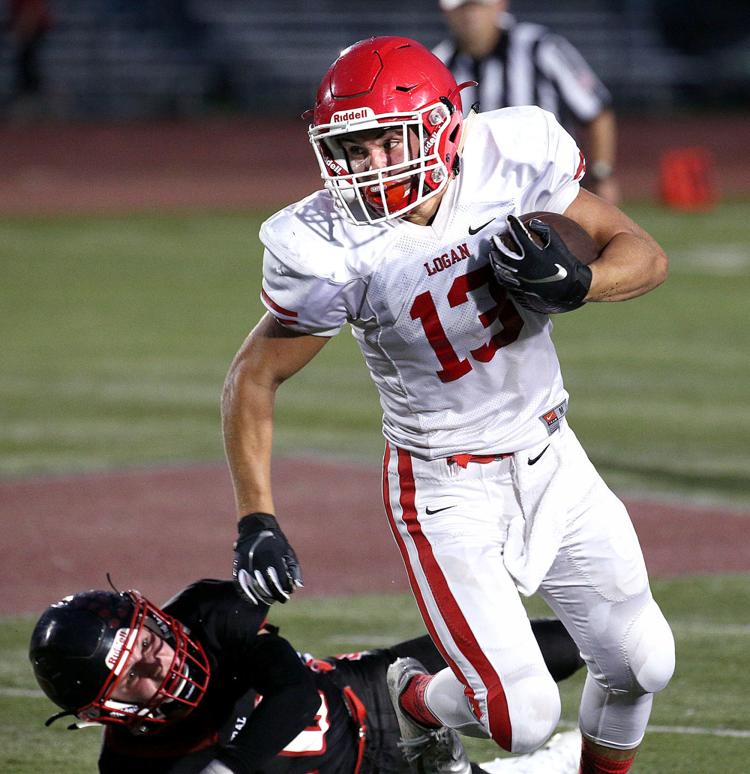 Sept. 14: La Crosse Logan vs. La Crosse Central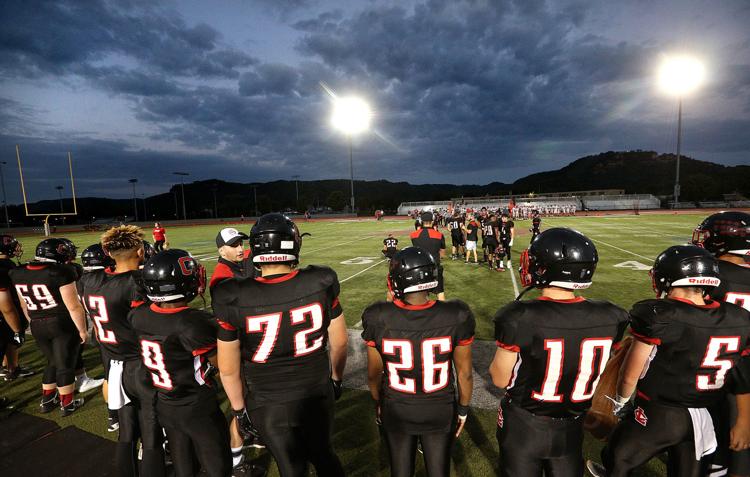 Sept. 14: La Crosse Logan vs. La Crosse Central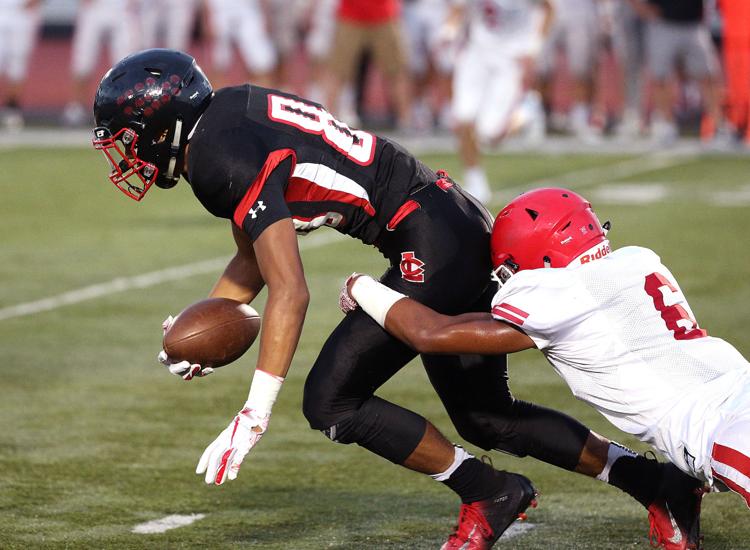 Sept. 14: La Crosse Logan vs. La Crosse Central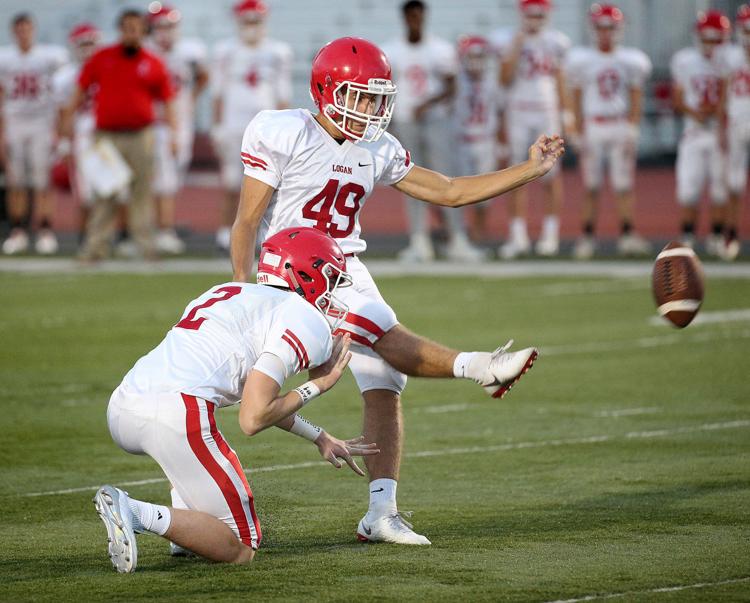 Sept. 14: La Crosse Logan vs. La Crosse Central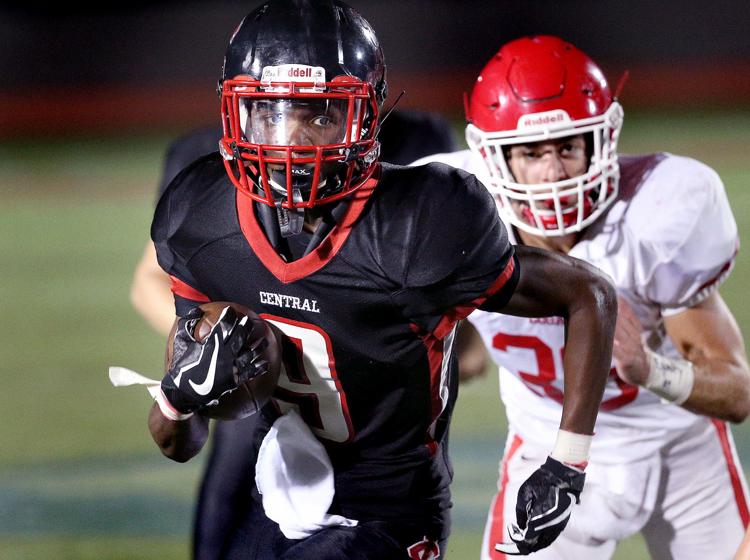 Sept. 14: La Crosse Logan vs. La Crosse Central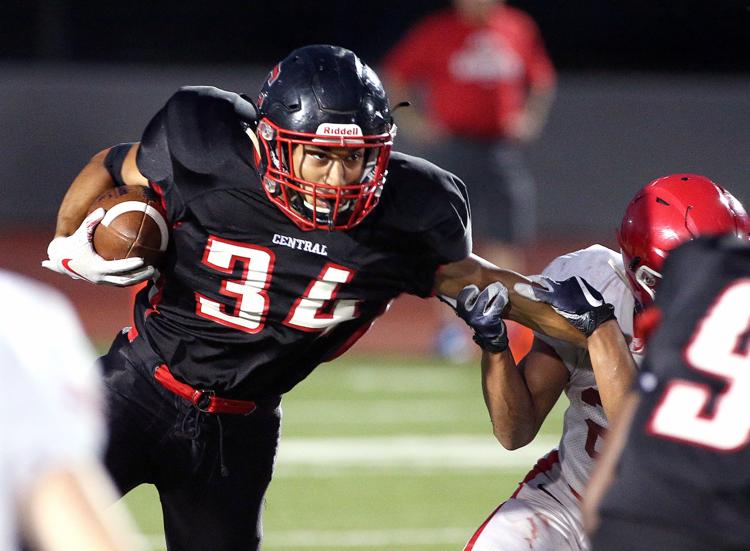 Sept. 14: La Crosse Logan vs. La Crosse Central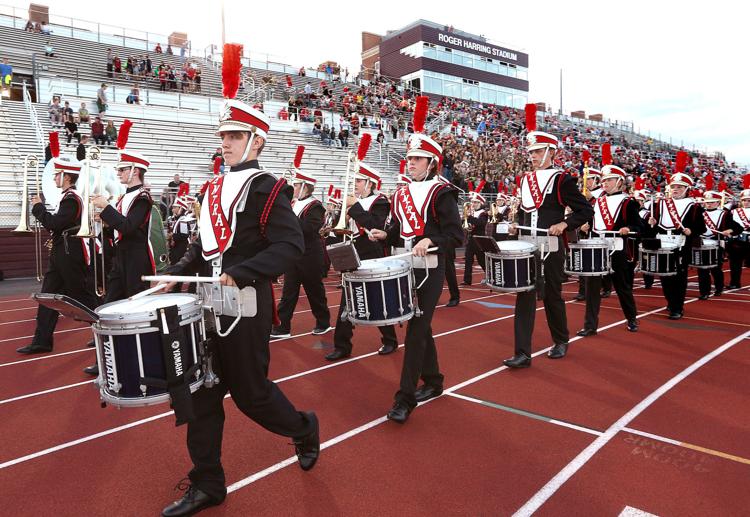 offense-photo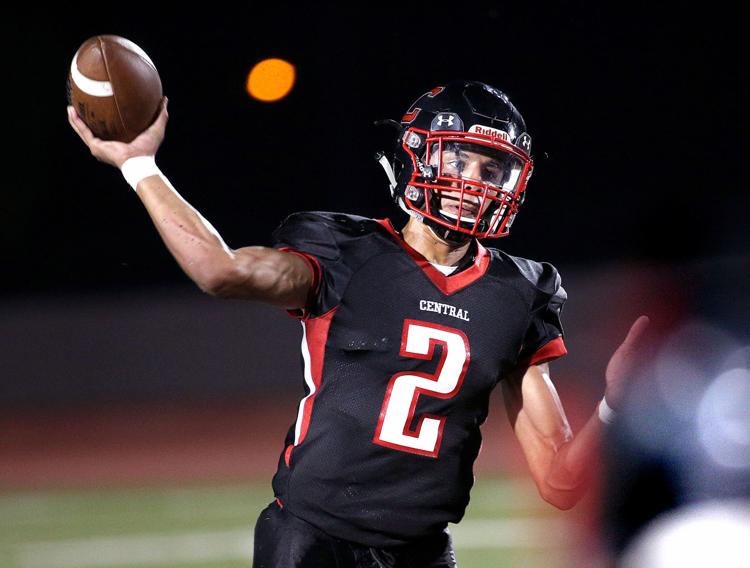 Sept. 14: La Crosse Logan vs. La Crosse Central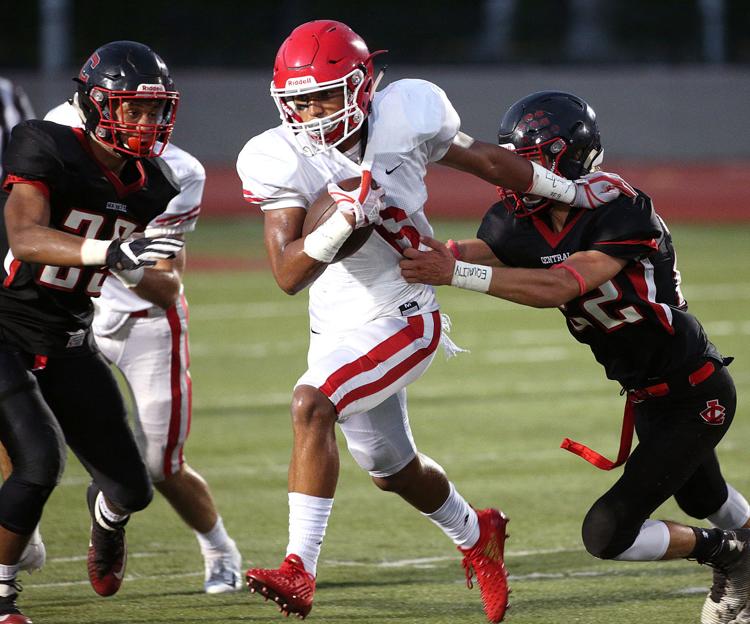 sparta-cover-photo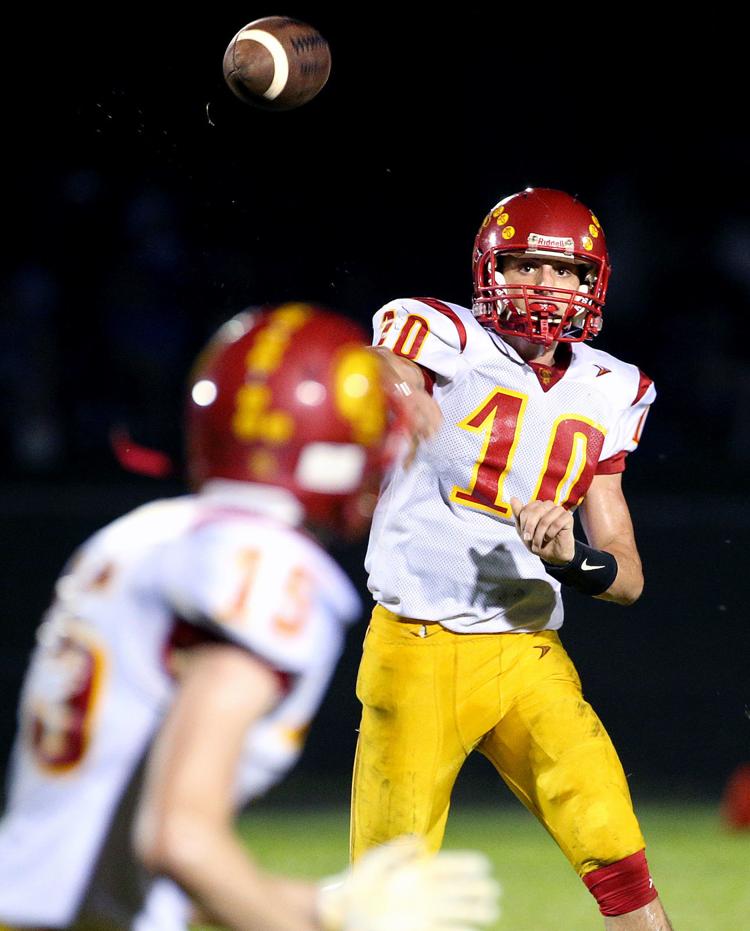 Sept. 14: Onalaska vs. Sparta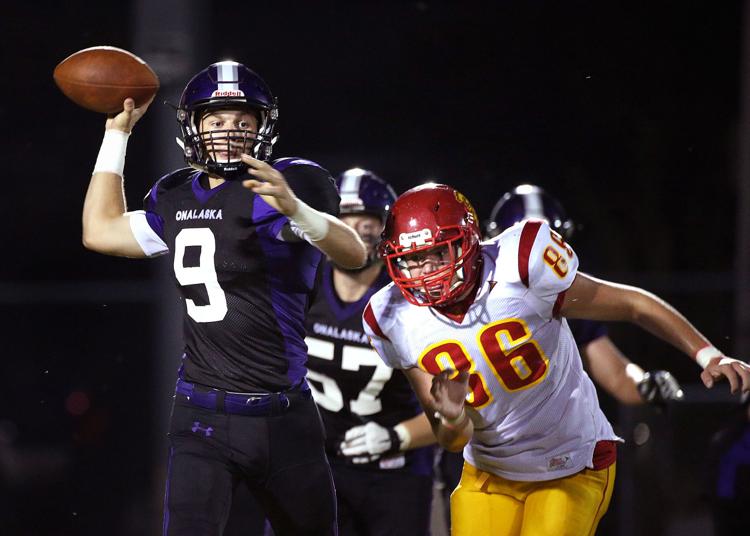 Sept. 14: La Crosse Logan vs. La Crosse Central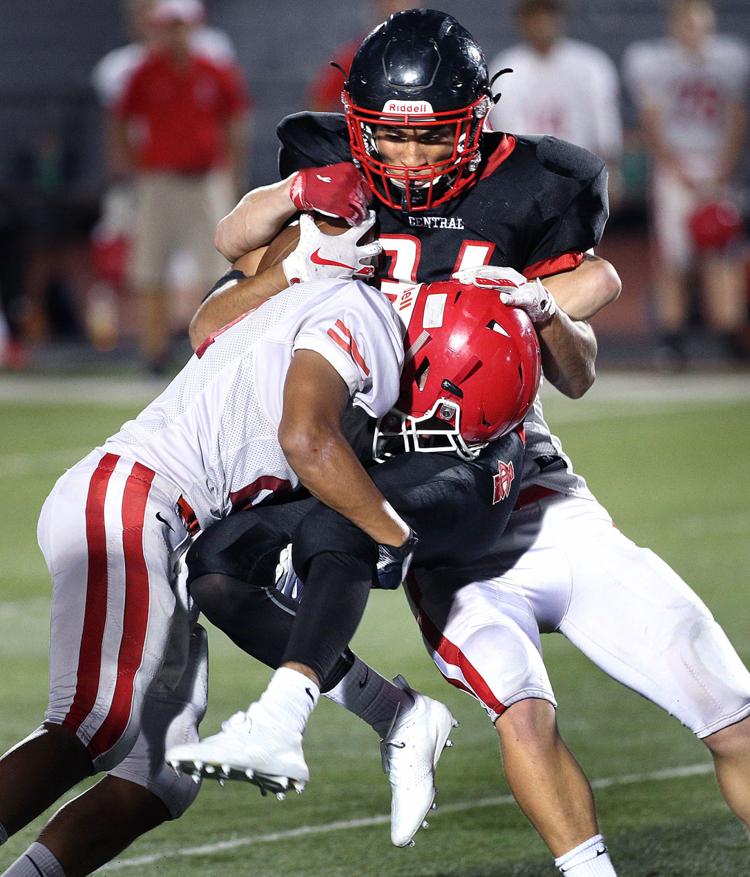 Sept. 14: La Crosse Logan vs. La Crosse Central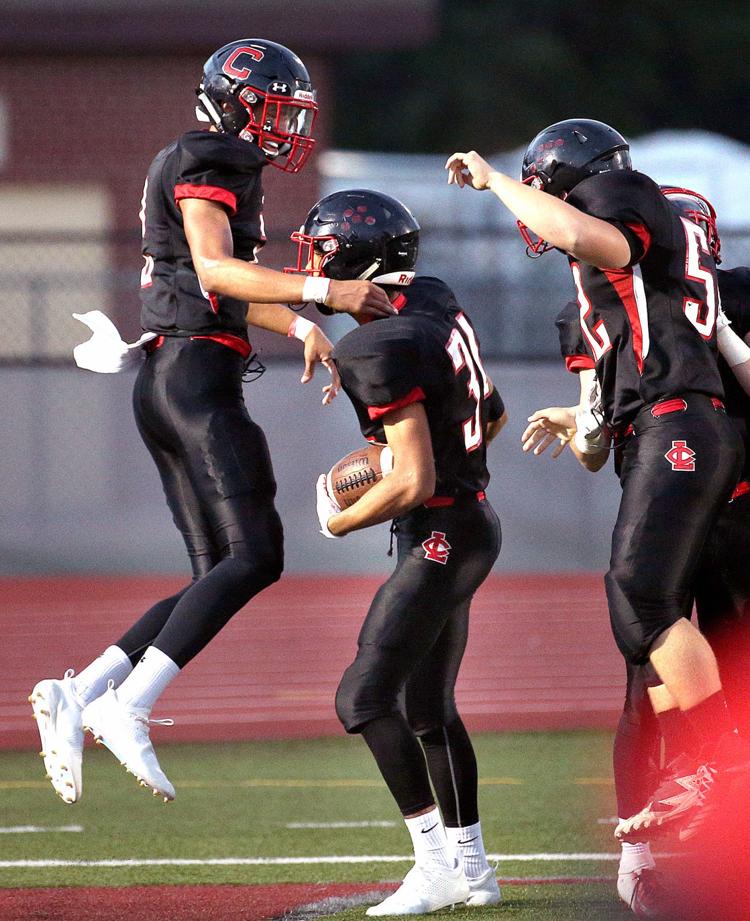 Sept. 14: La Crosse Logan vs. La Crosse Central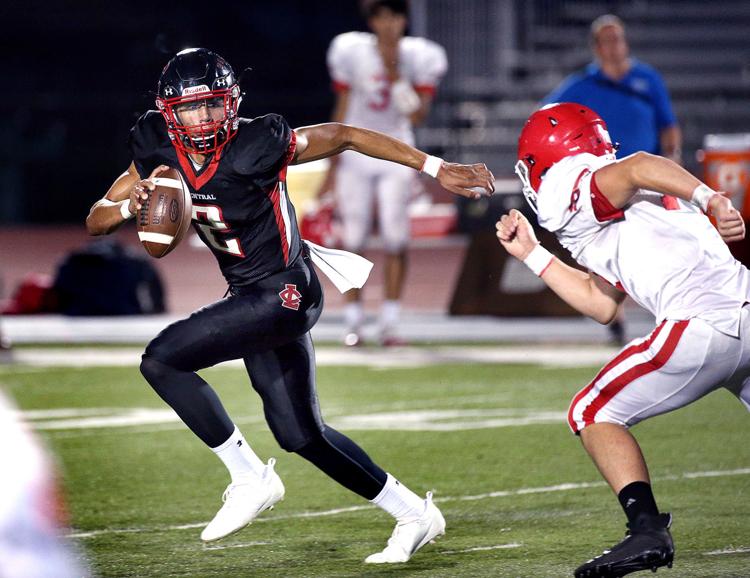 Sept. 7: La Crosse Logan vs. Onalaska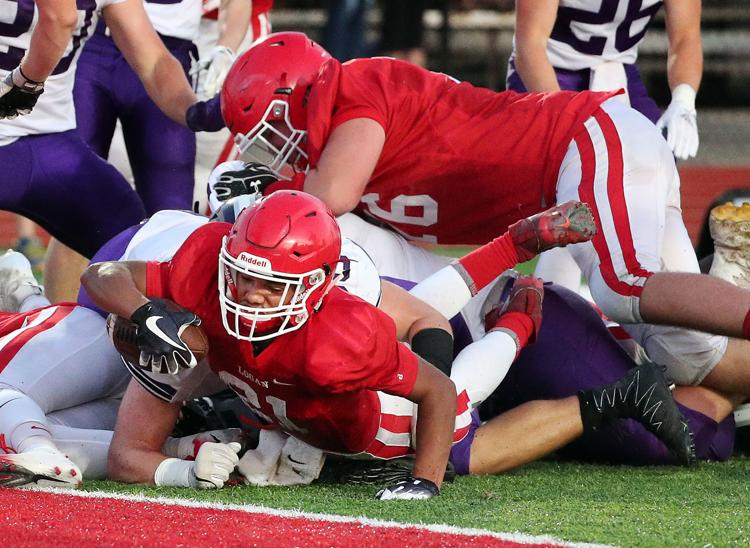 Sept. 7: La Crosse Logan vs. Onalaska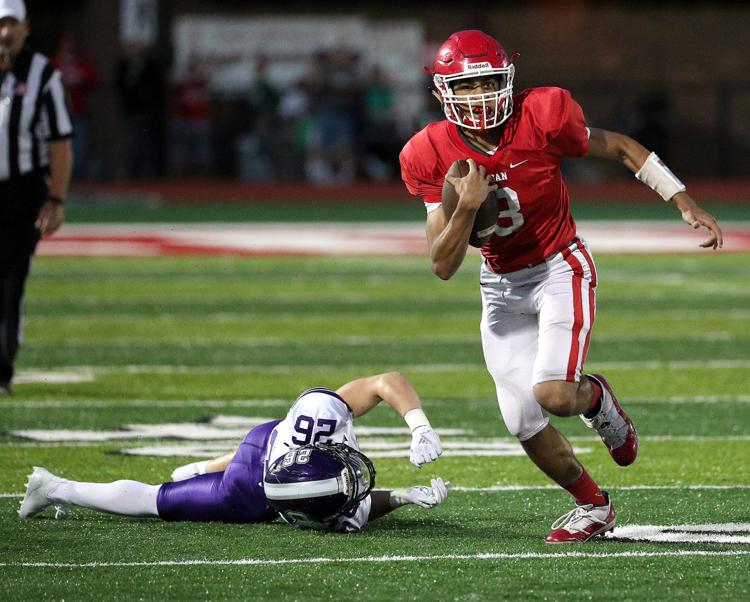 Sept. 7: La Crosse Logan vs. Onalaska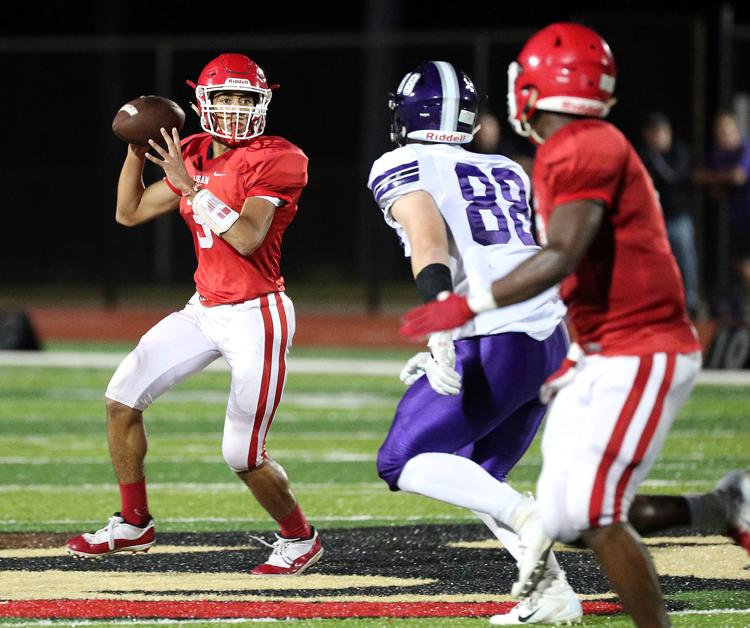 Sept. 7: La Crosse Logan vs. Onalaska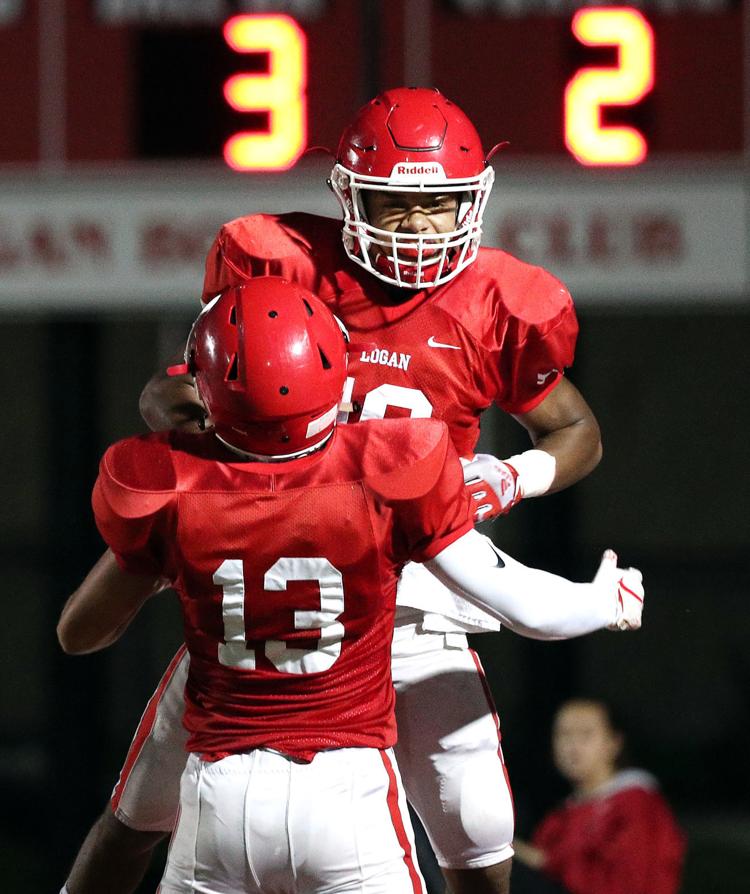 Sept. 7: La Crosse Logan vs. Onalaska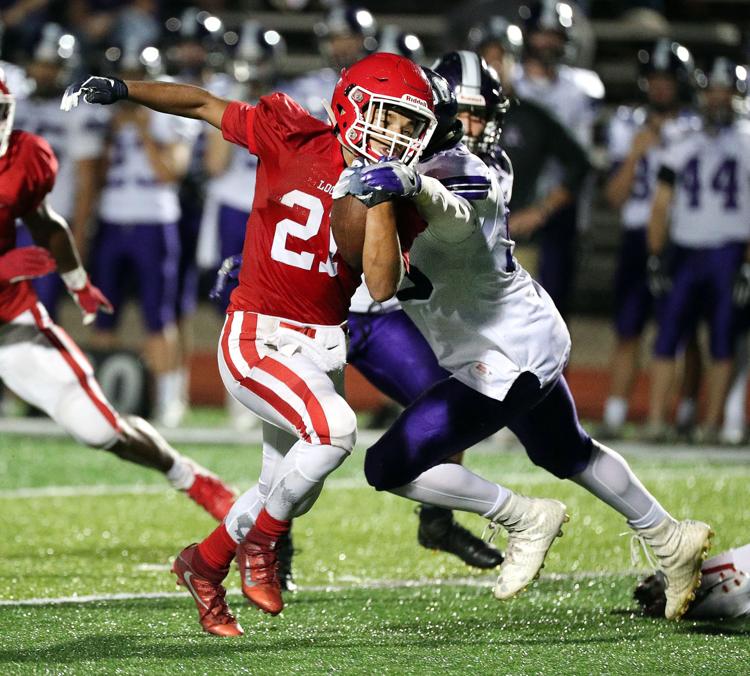 Sept. 7: La Crosse Logan vs. Onalaska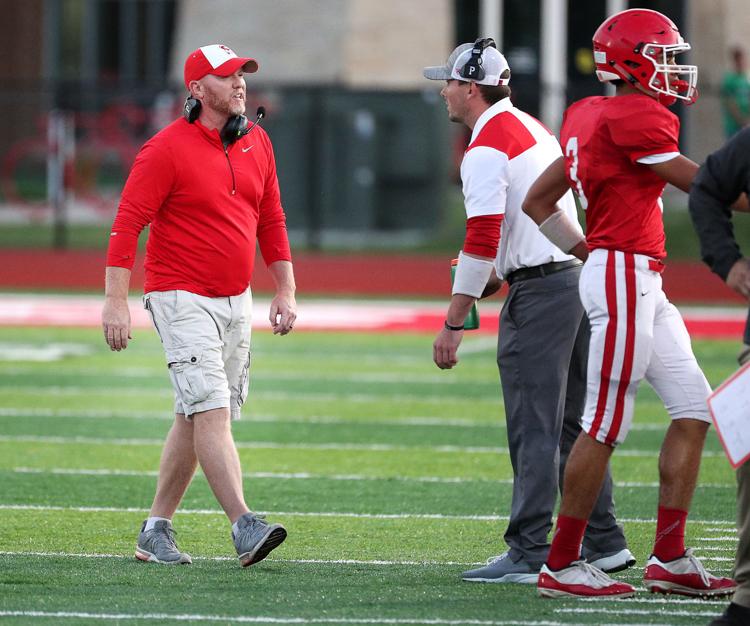 Sept. 7: La Crosse Logan vs. Onalaska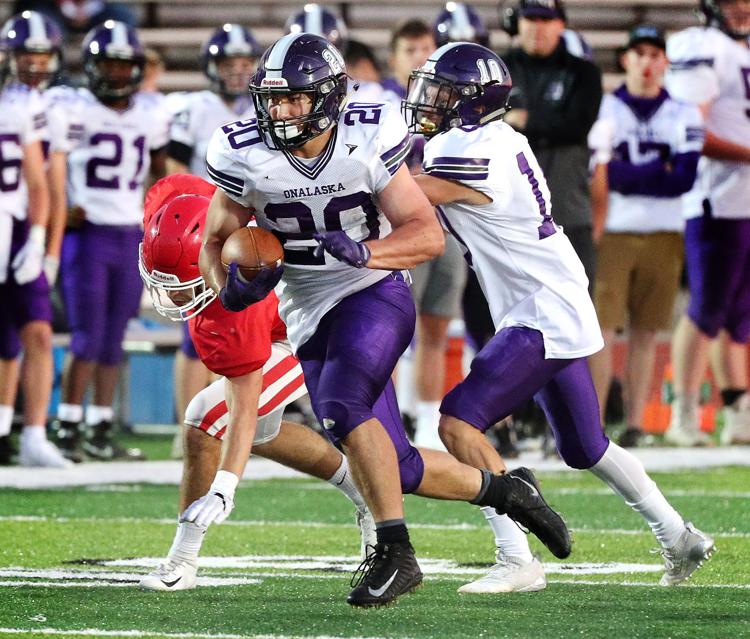 Sept. 7: La Crosse Logan vs. Onalaska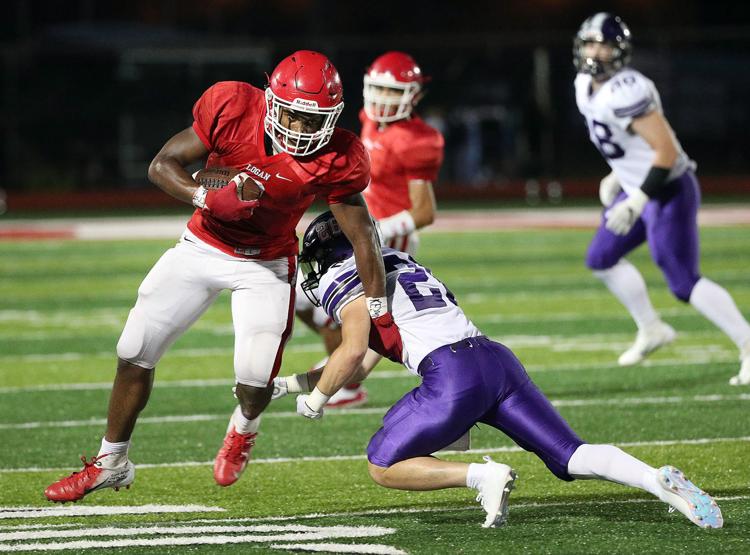 Sept. 7: La Crosse Logan vs. Onalaska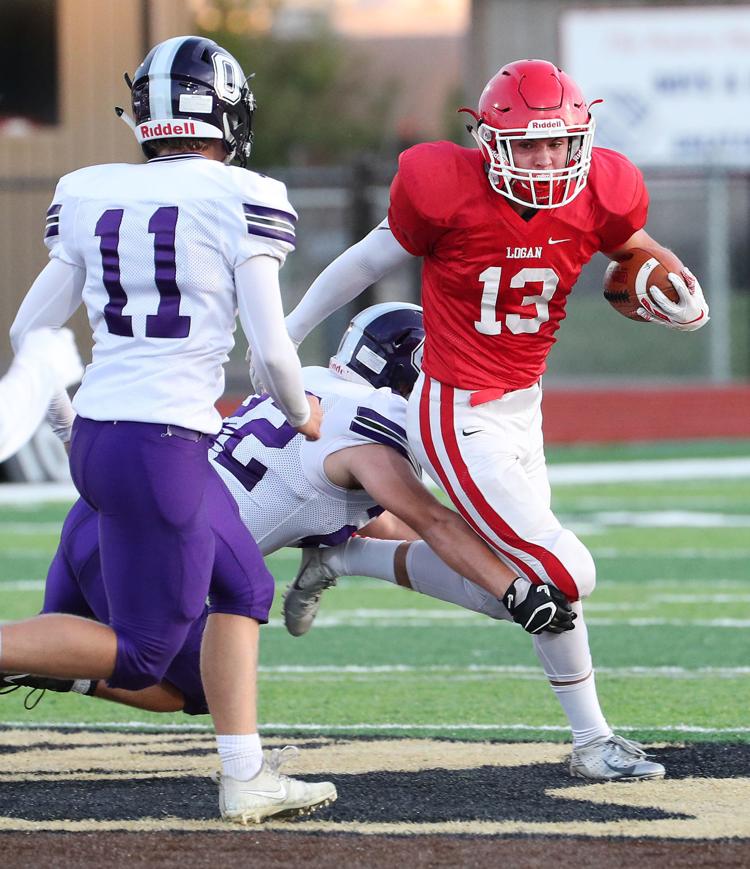 Sept. 7: La Crosse Logan vs. Onalaska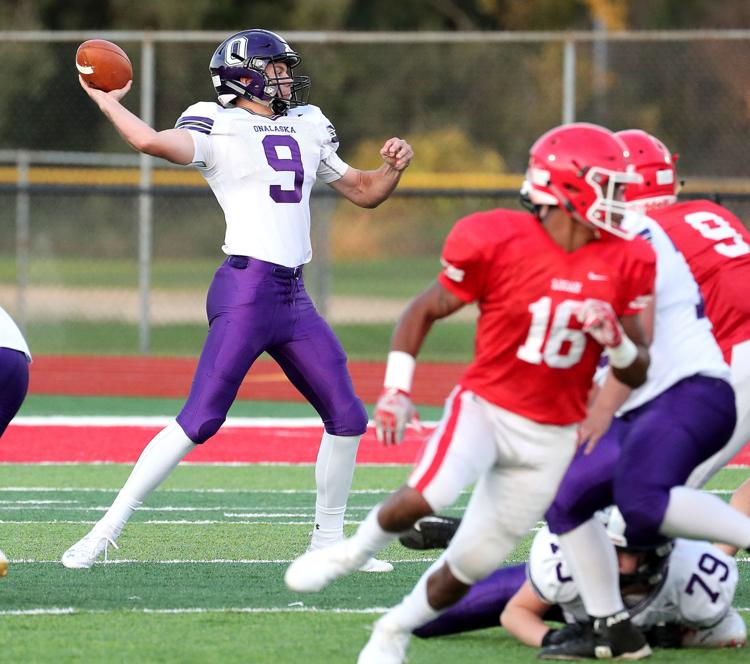 Sept. 7: La Crosse Central vs. La Crosse Aquinas
Sept. 7: La Crosse Central vs. La Crosse Aquinas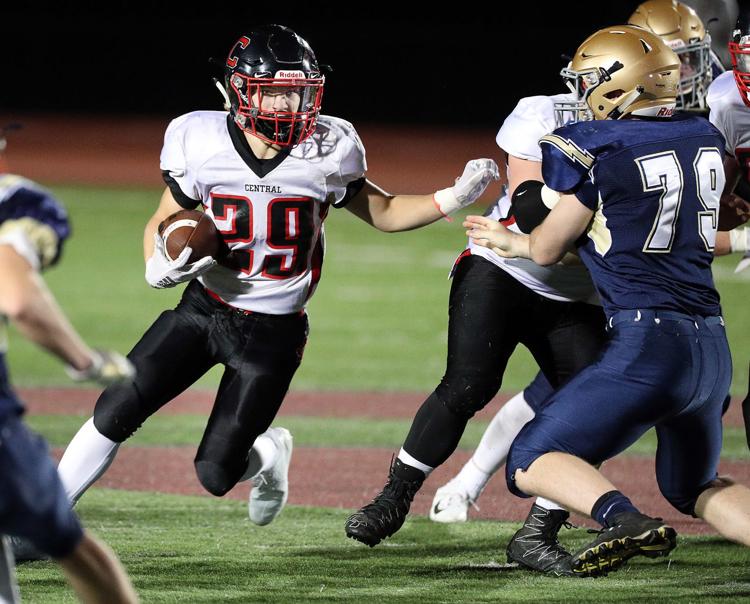 Sept. 7: La Crosse Central vs. La Crosse Aquinas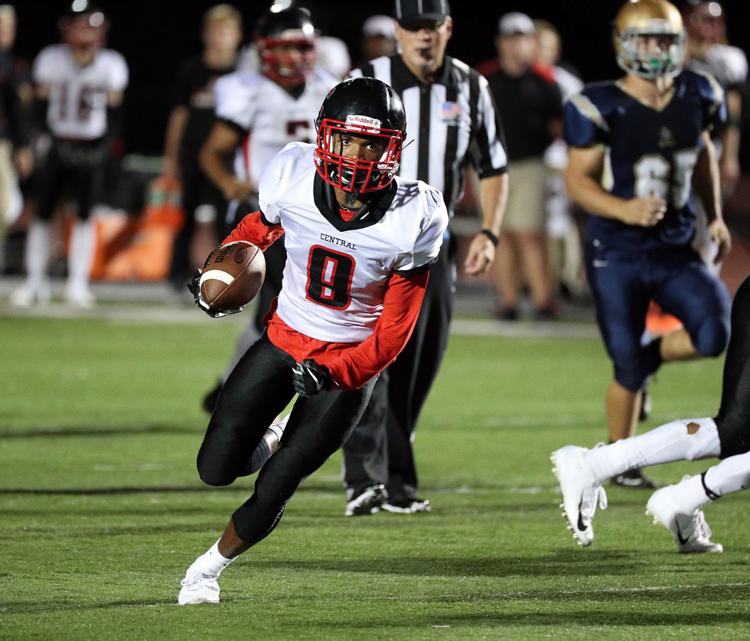 Sept. 7: La Crosse Central vs. La Crosse Aquinas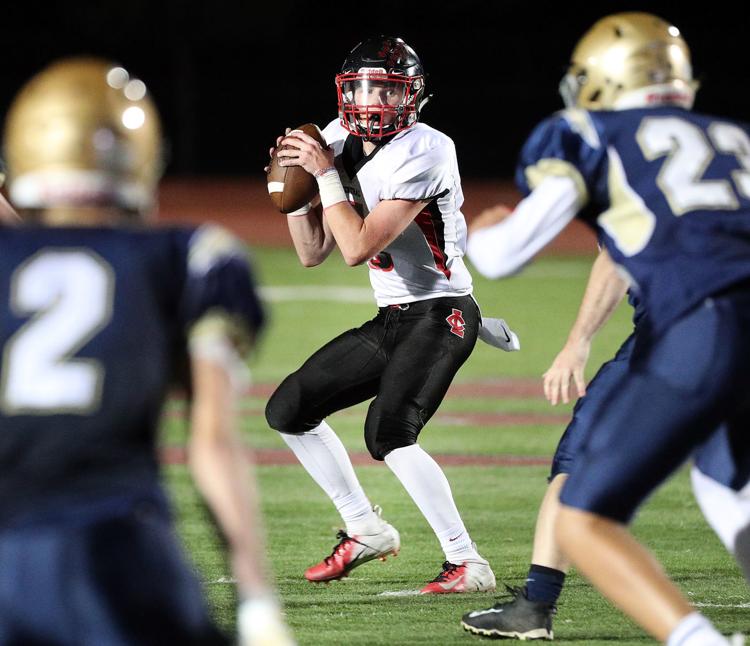 Sept. 7: La Crosse Central vs. La Crosse Aquinas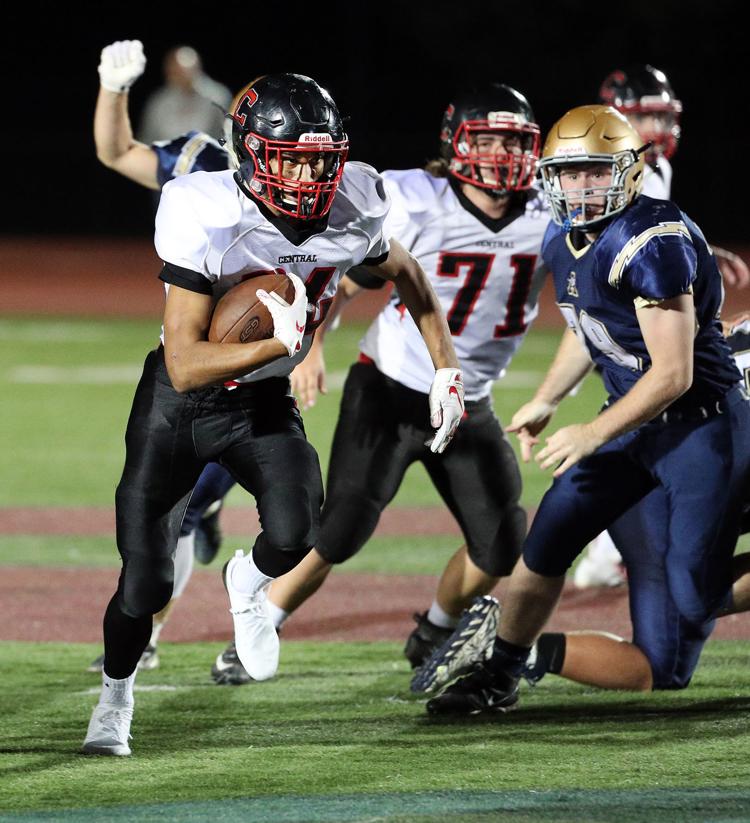 Sept. 7: La Crosse Central vs. La Crosse Aquinas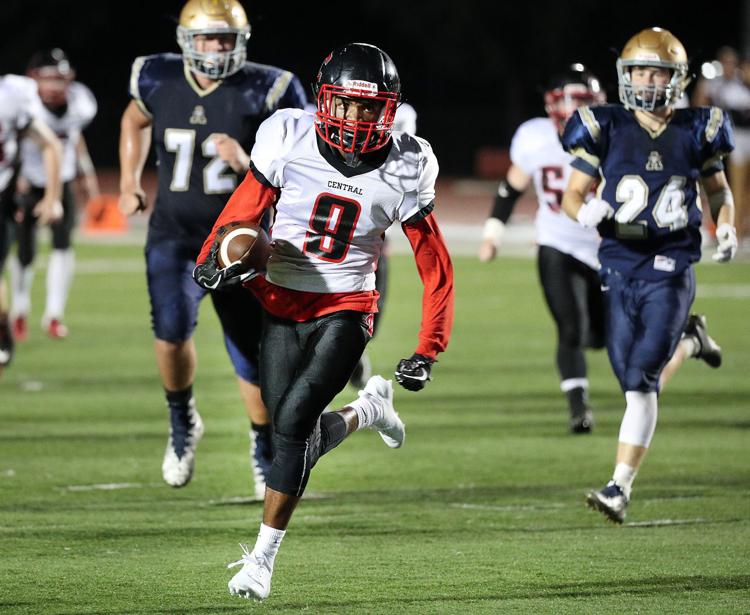 Sept. 6: Hillsboro vs. De Soto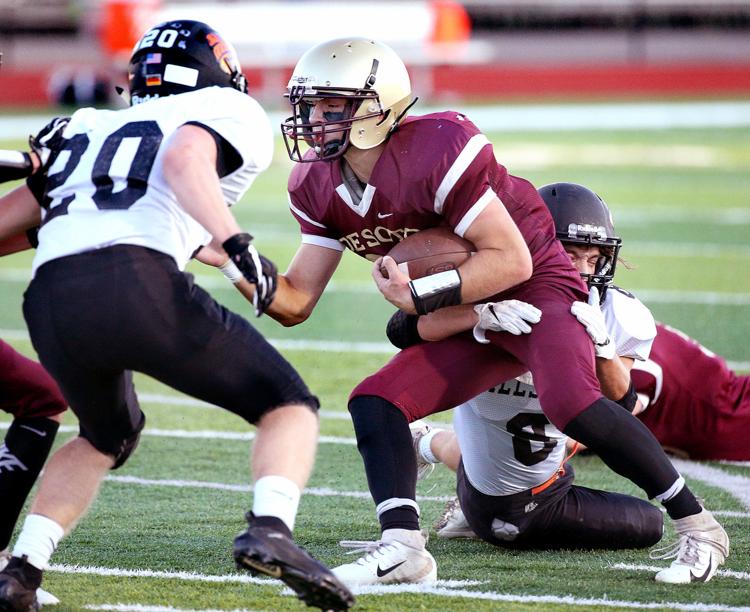 Sept. 6: Hillsboro vs. De Soto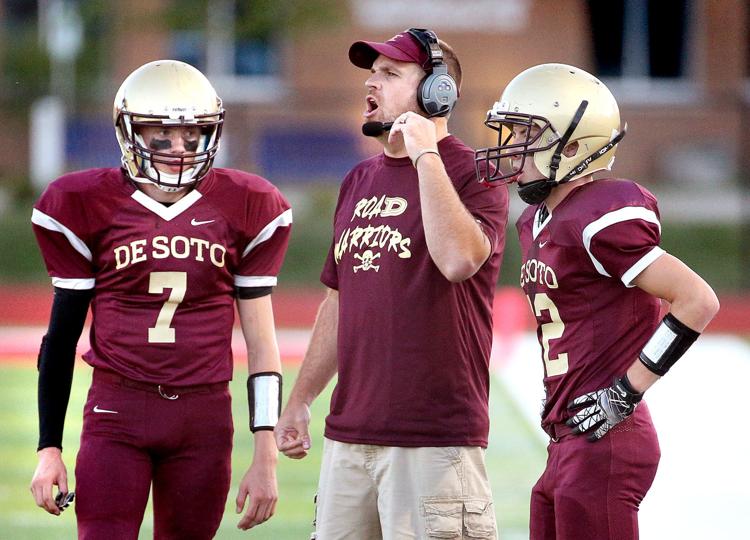 Sept. 6: Hillsboro vs. De Soto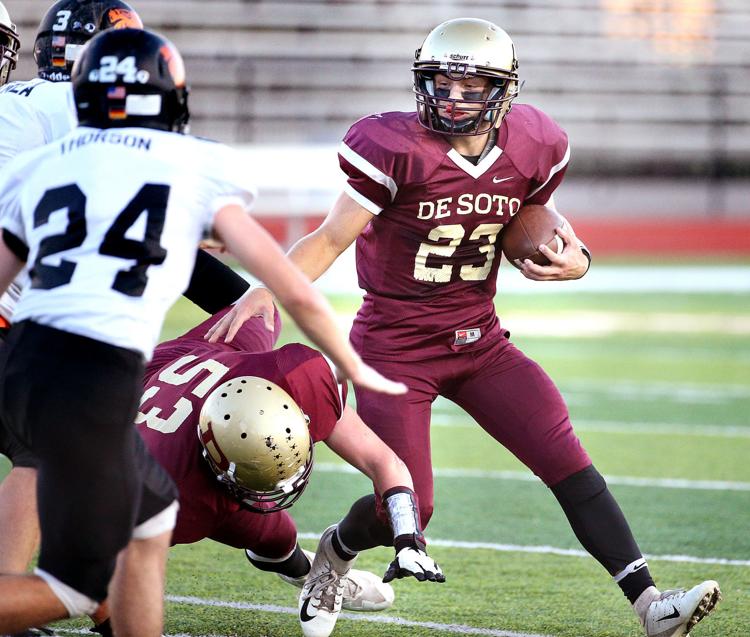 Sept. 6: Hillsboro vs. De Soto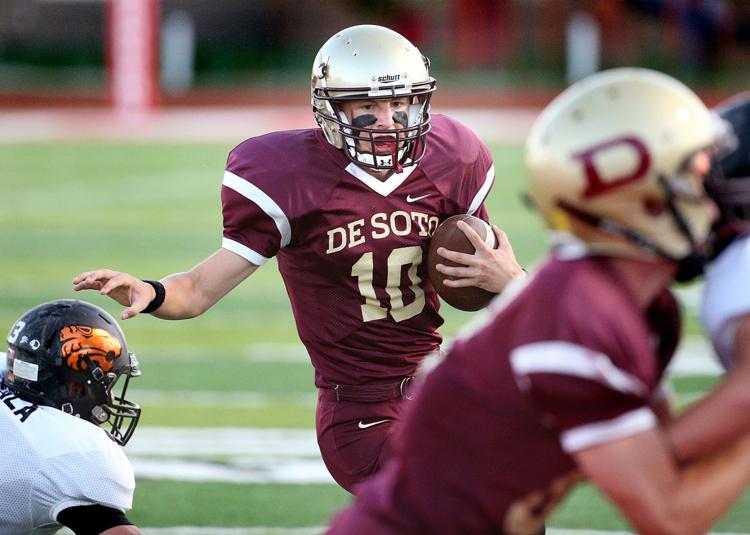 Sept. 6: Hillsboro vs. De Soto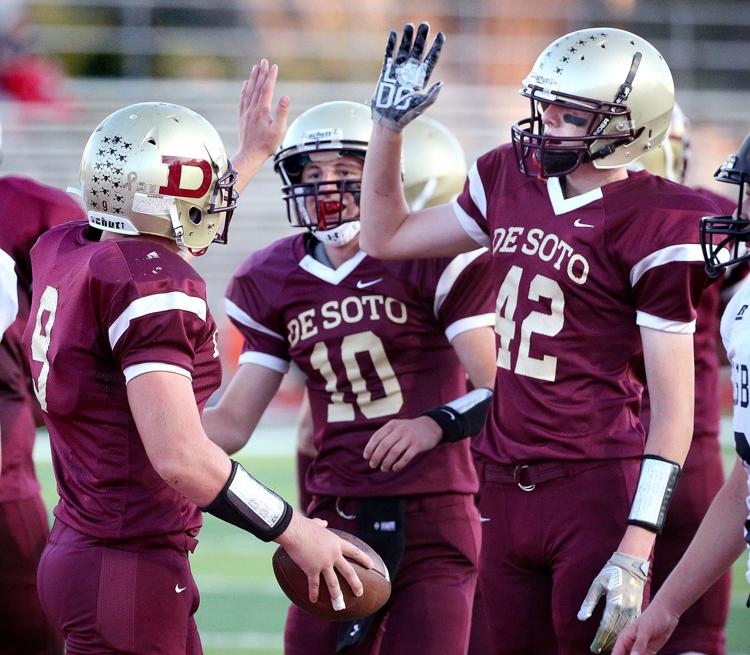 Sept. 6: Hillsboro vs. De Soto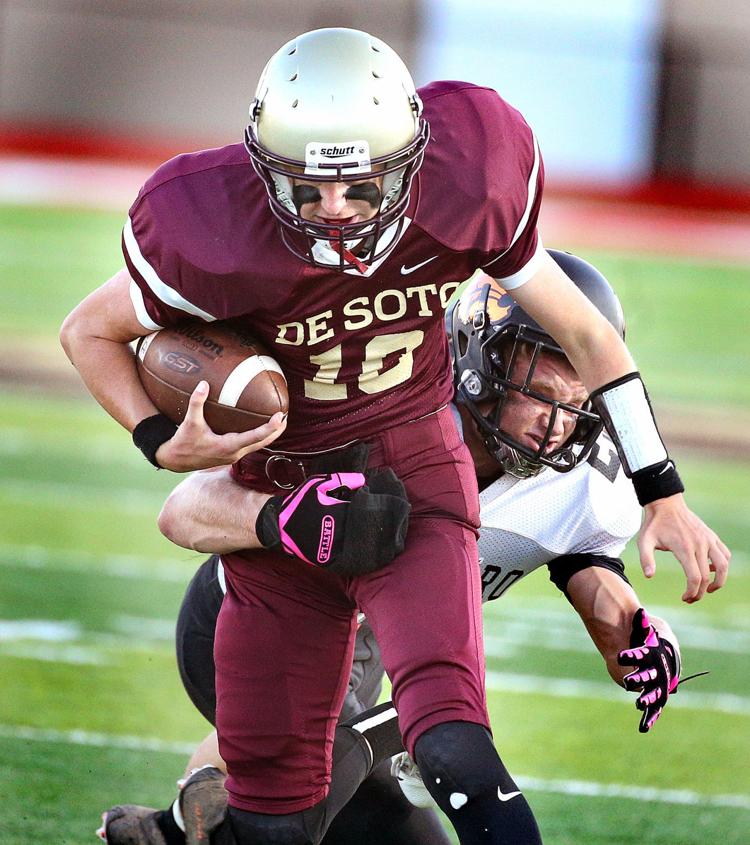 Sept. 6: Hillsboro vs. De Soto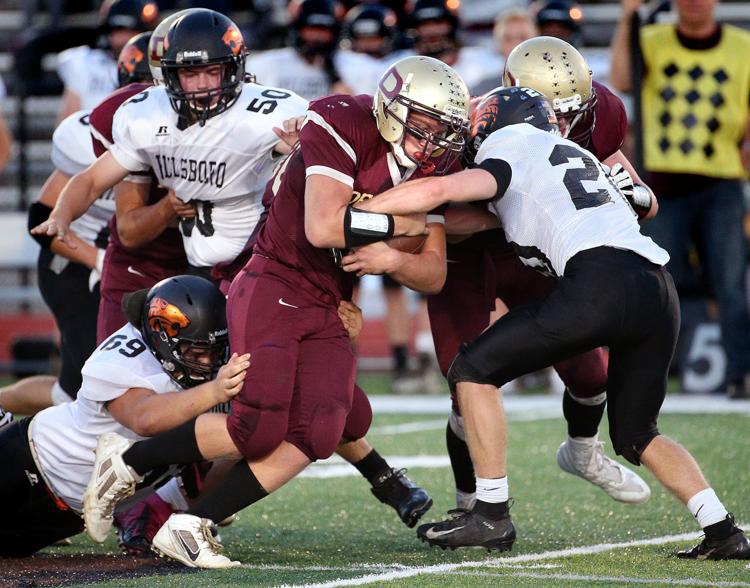 Sept. 6: Hillsboro vs. De Soto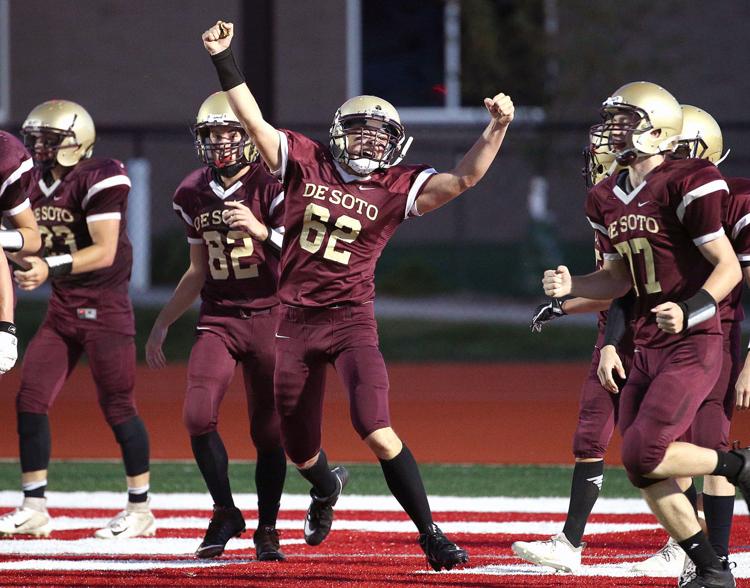 Aug. 31: West Salem vs. Tomah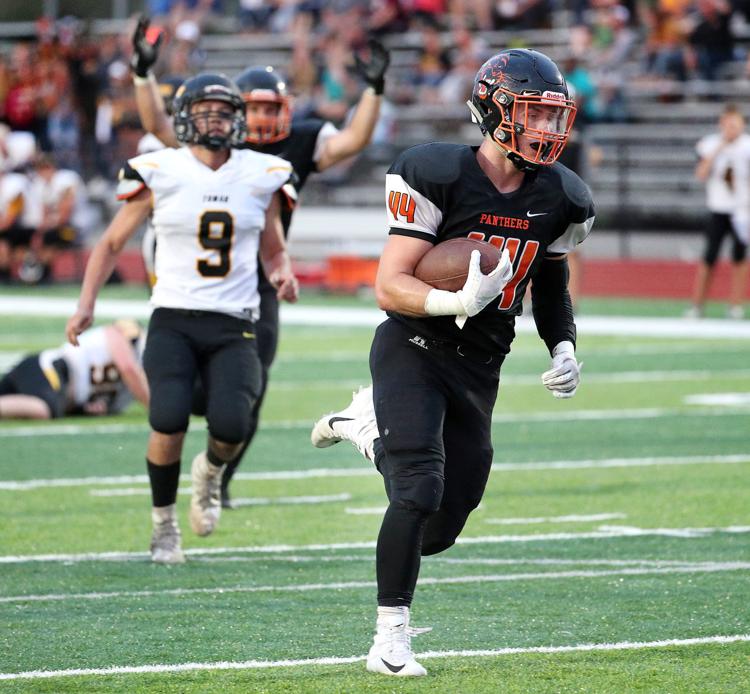 Aug. 31: West Salem vs. Tomah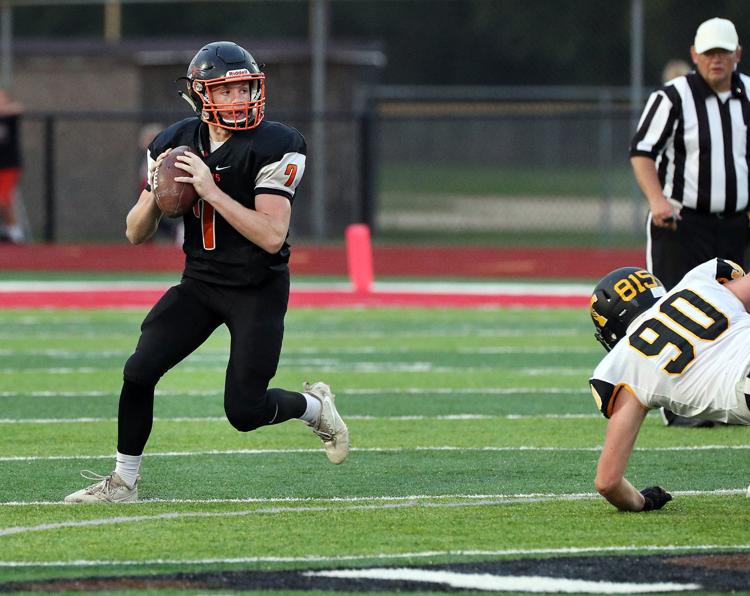 Aug. 31: West Salem vs. Tomah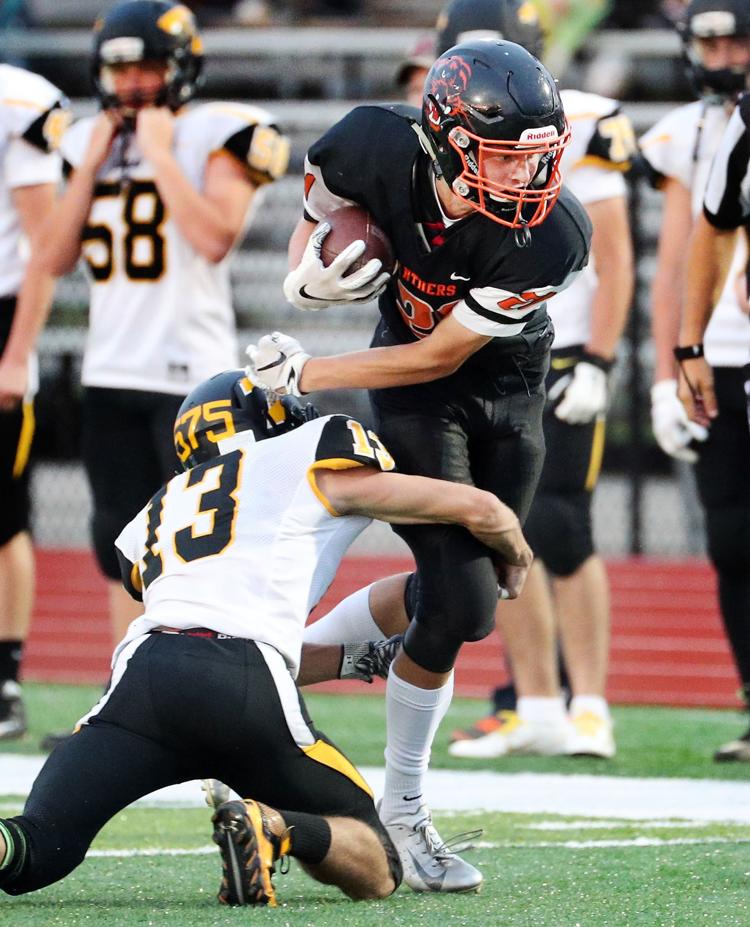 Aug. 31: West Salem vs. Tomah
Aug. 31: West Salem vs. Tomah
Aug. 31: West Salem vs. Tomah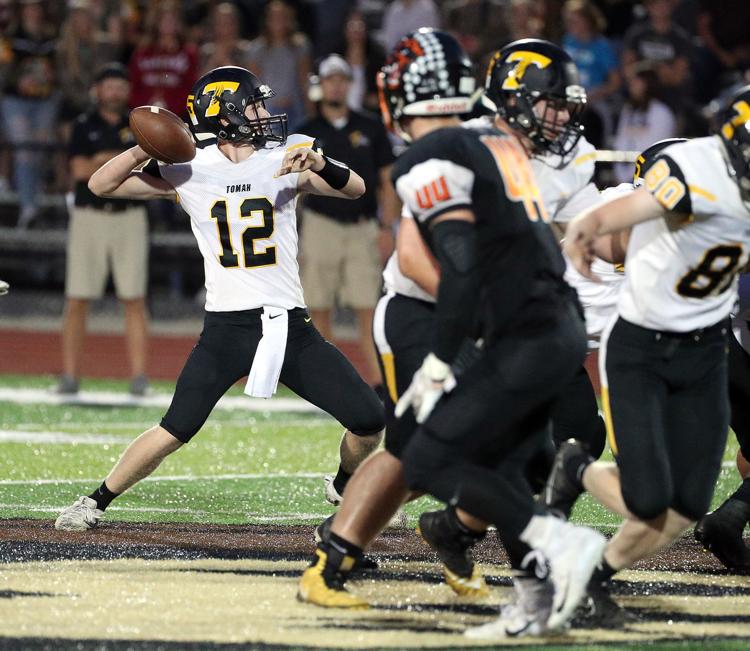 Aug. 31: West Salem vs. Tomah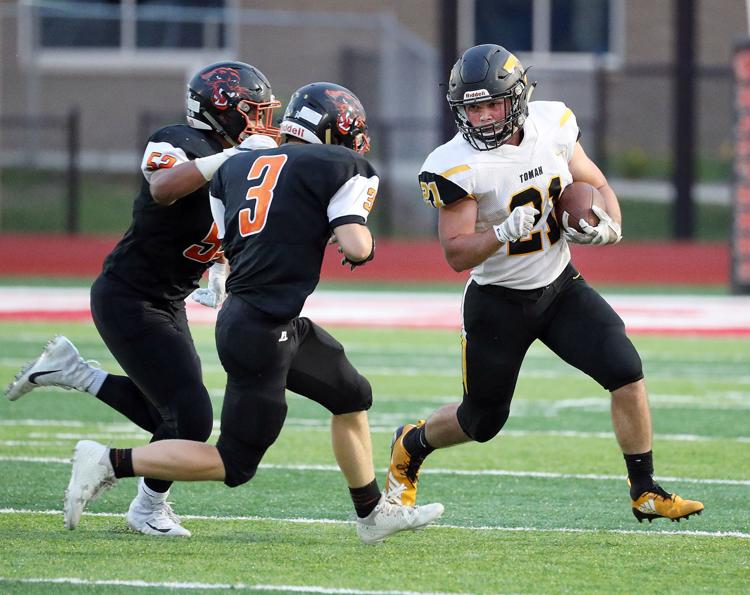 Aug. 31: West Salem vs. Tomah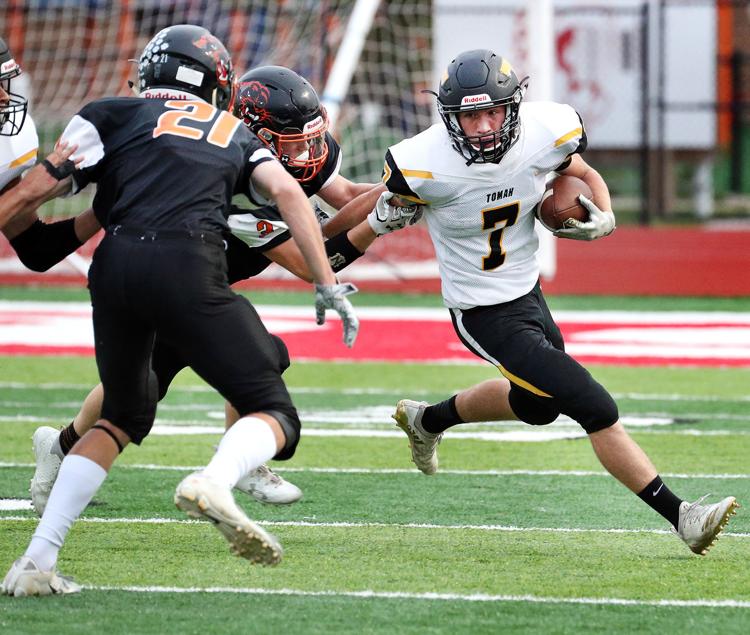 Aug. 31: West Salem vs. Tomah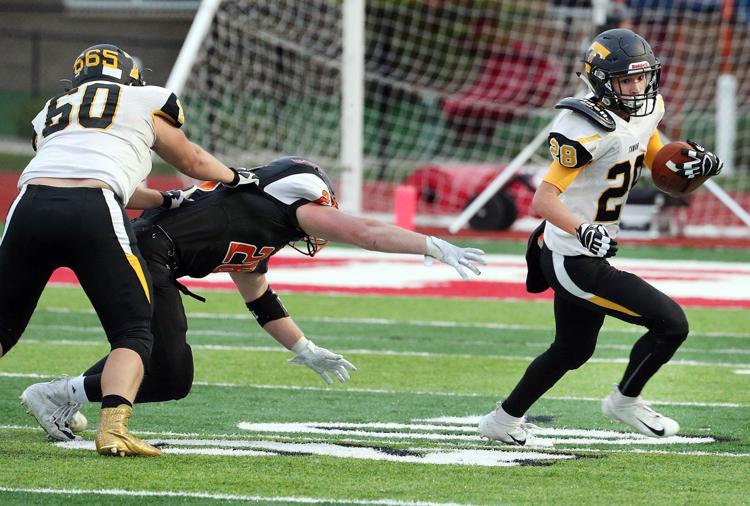 Aug. 31: Sparta vs. La Crosse Logan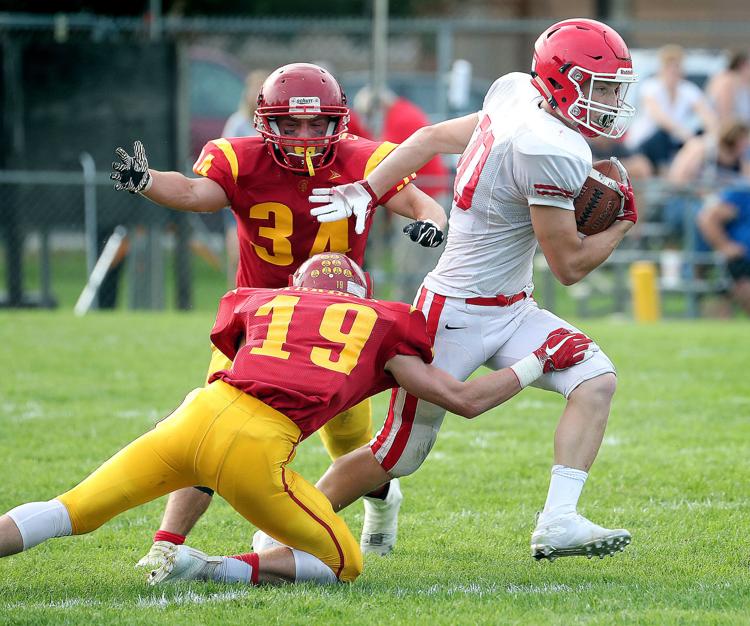 Aug. 31: Sparta vs. La Crosse Logan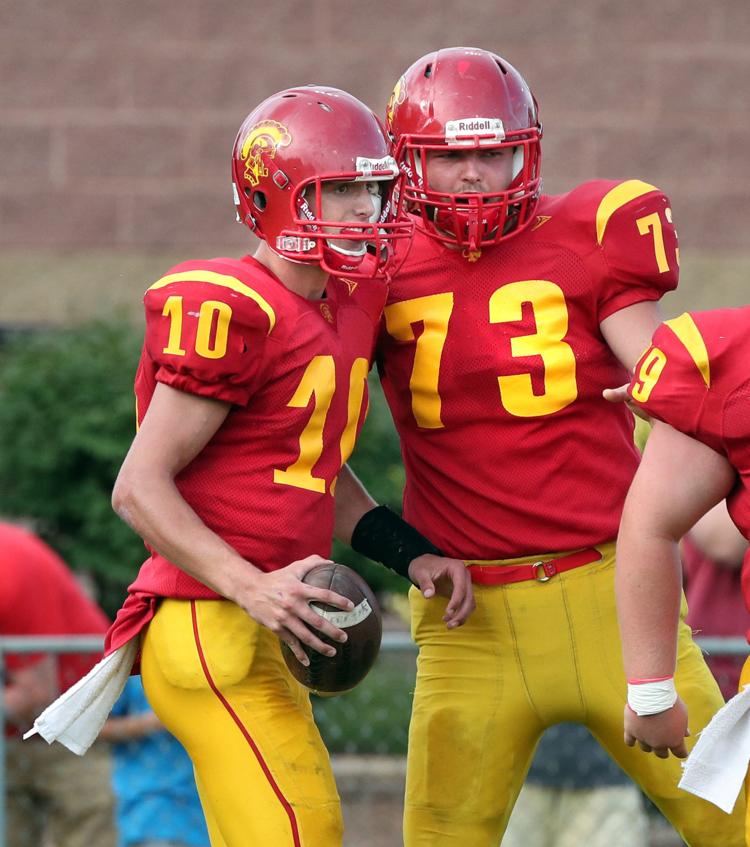 Aug. 31: Sparta vs. La Crosse Logan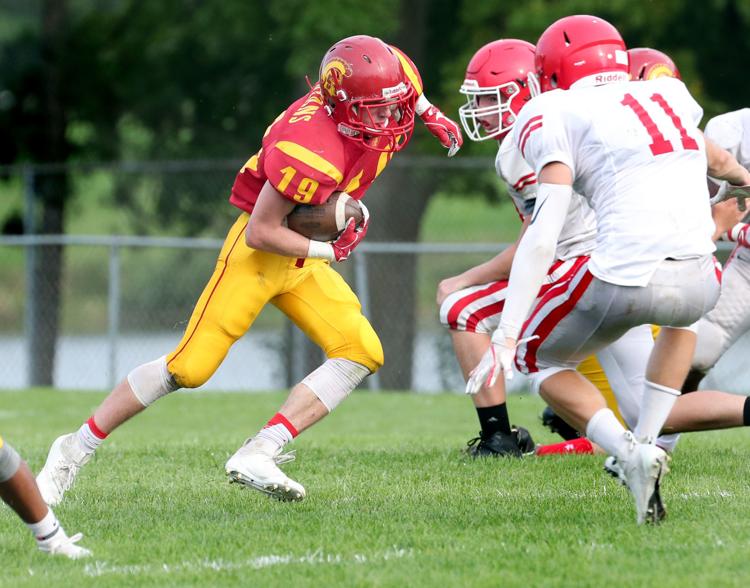 Aug. 30: Holmen vs. La Crosse Central
Aug. 30: Holmen vs. La Crosse Central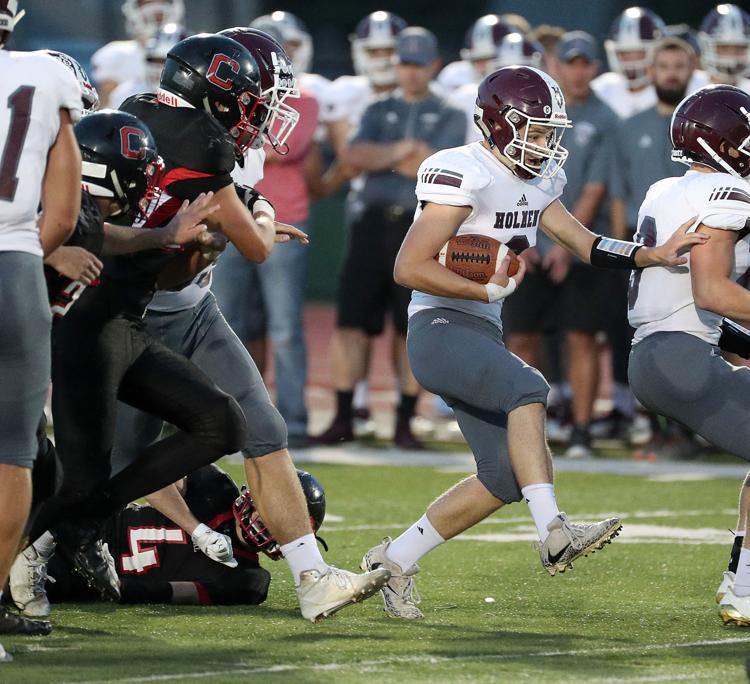 Aug. 30: Holmen vs. La Crosse Central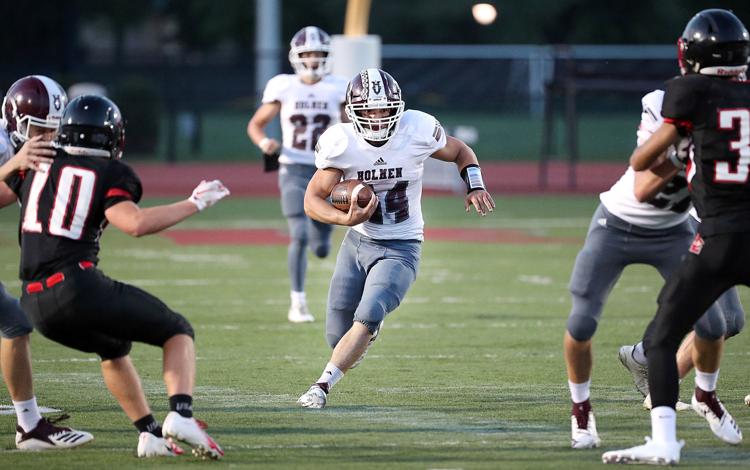 Aug. 30: Holmen vs. La Crosse Central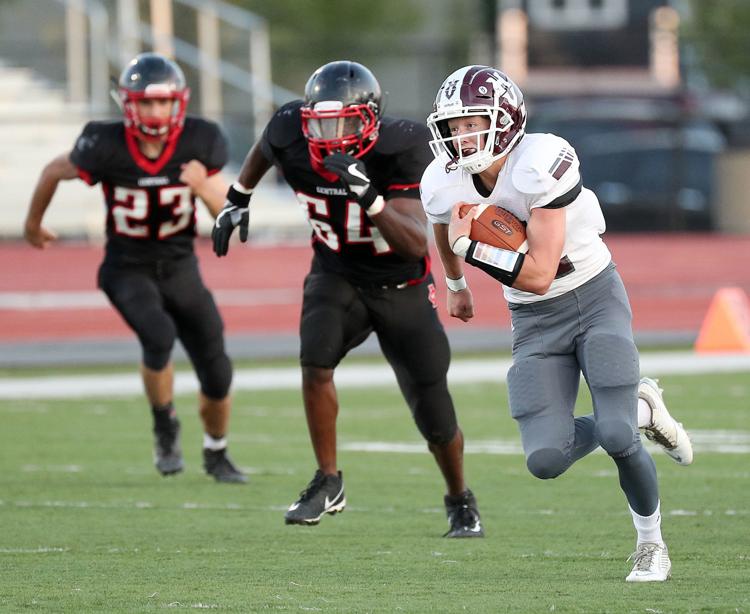 Aug. 30: Holmen vs. La Crosse Central
Aug. 30: Holmen vs. La Crosse Central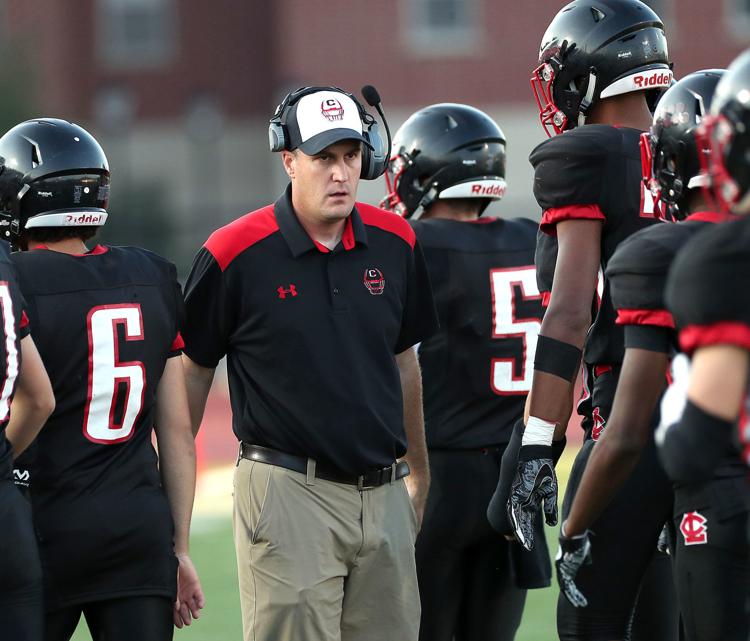 Aug. 30: Holmen vs. La Crosse Central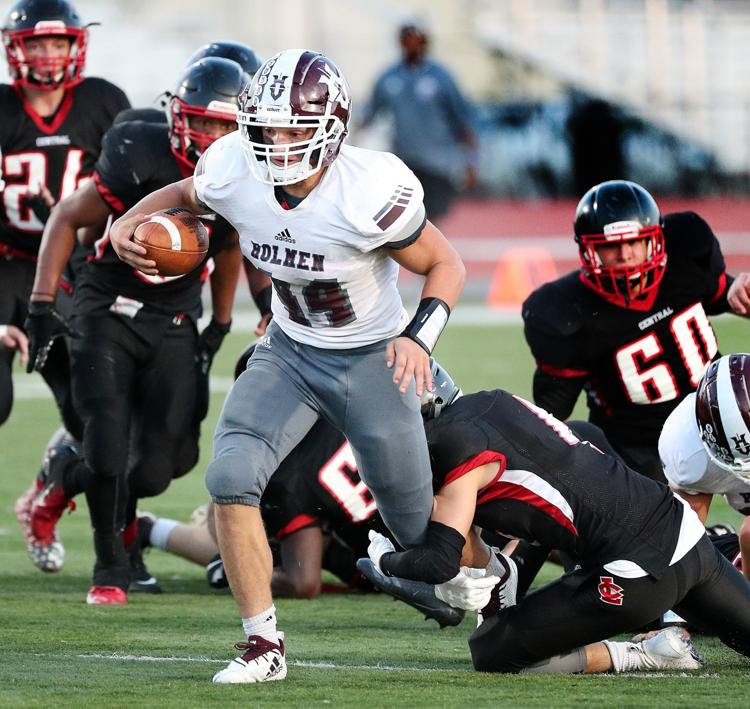 Aug. 30: Holmen vs. La Crosse Central
Aug. 30: Holmen vs. La Crosse Central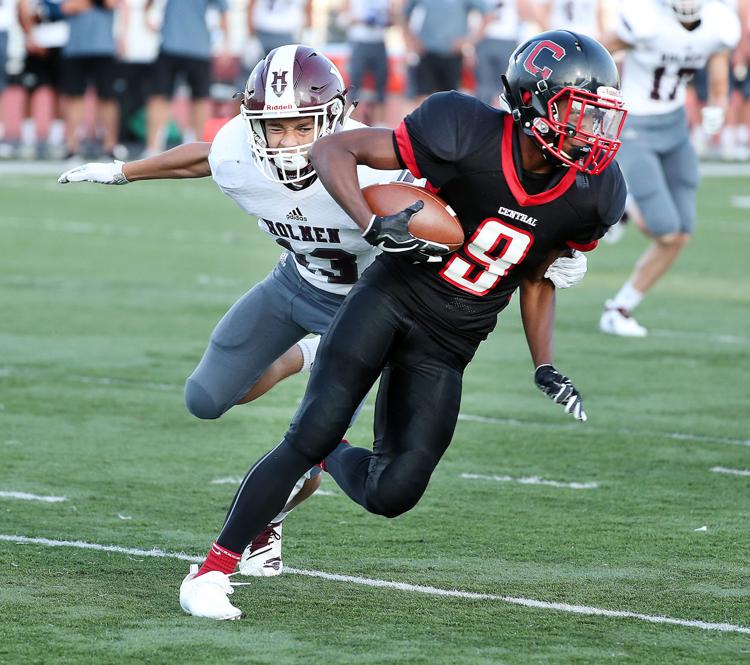 Aug. 30: Holmen vs. La Crosse Central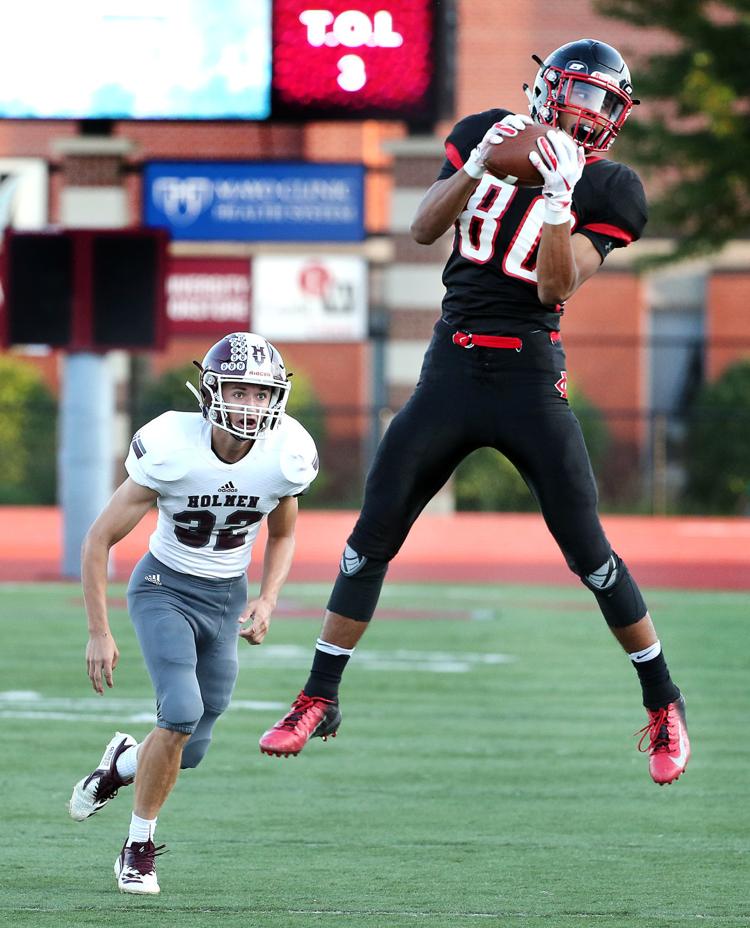 Aug. 30: Holmen vs. La Crosse Central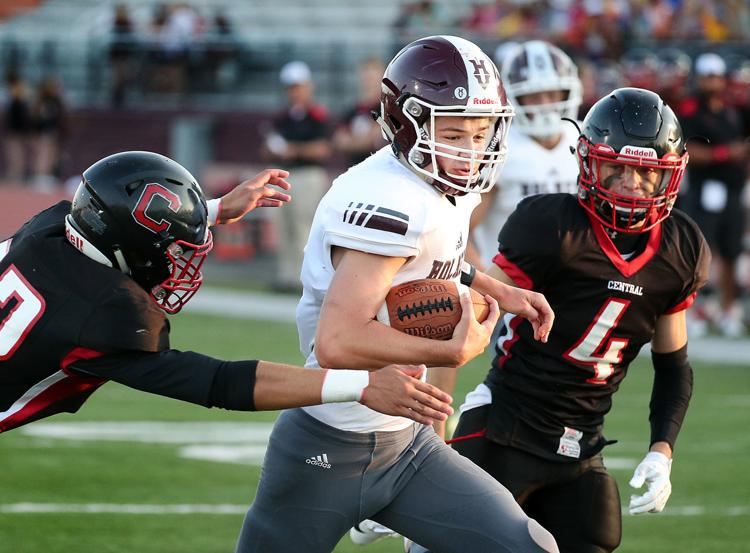 Aug. 30: Holmen vs. La Crosse Central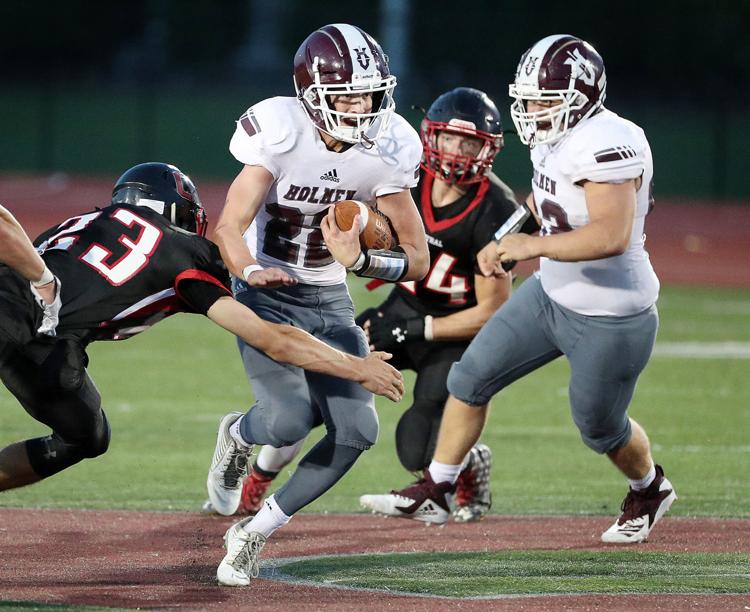 Aug. 30: Holmen vs. La Crosse Central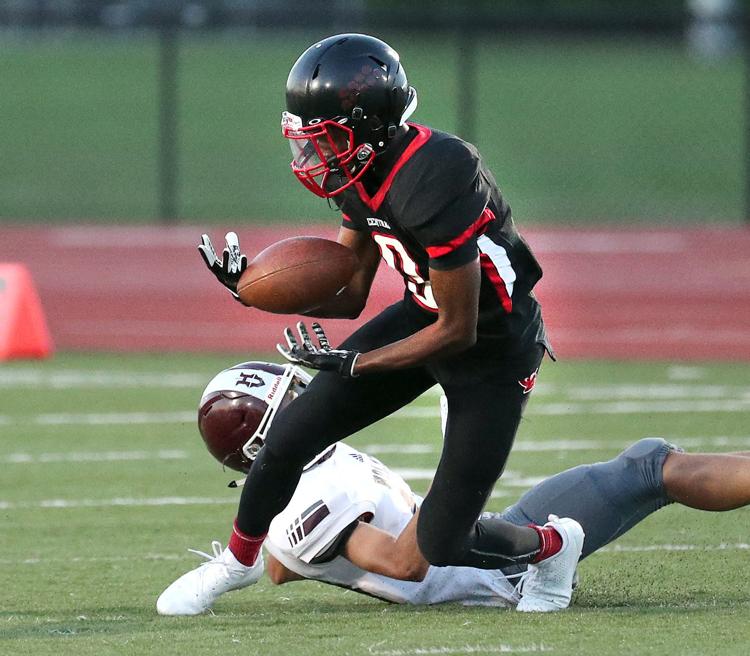 Aug. 25: Stevens Point Pacelli vs. La Crosse Aquinas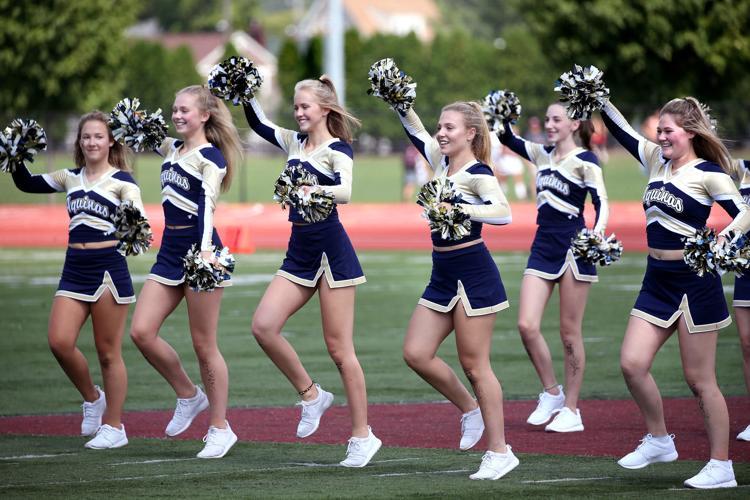 Aug. 25: Stevens Point Pacelli vs. La Crosse Aquinas
Aug. 25: Stevens Point Pacelli vs. La Crosse Aquinas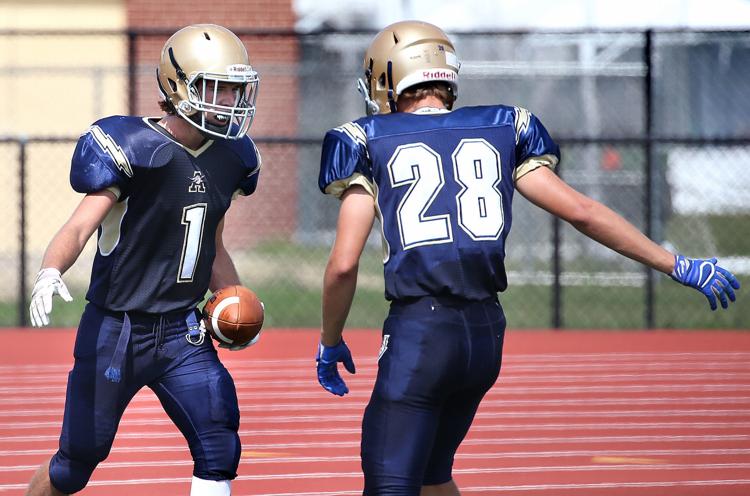 Aug. 25: Stevens Point Pacelli vs. La Crosse Aquinas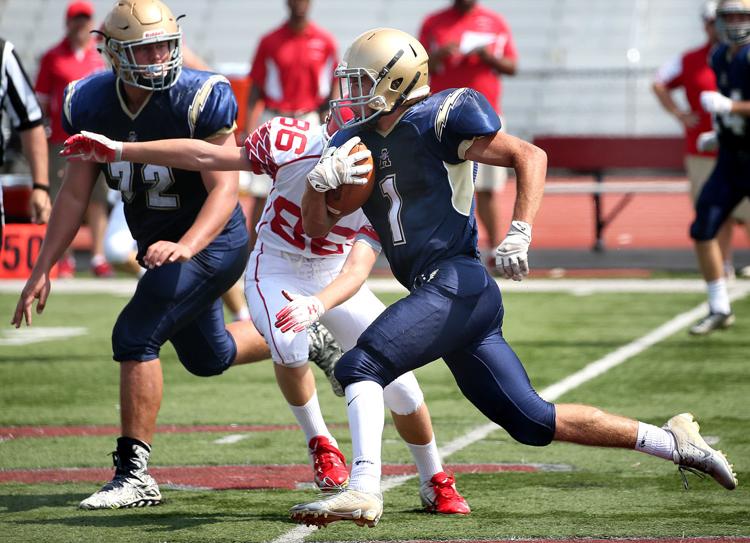 Aug. 25: Stevens Point Pacelli vs. La Crosse Aquinas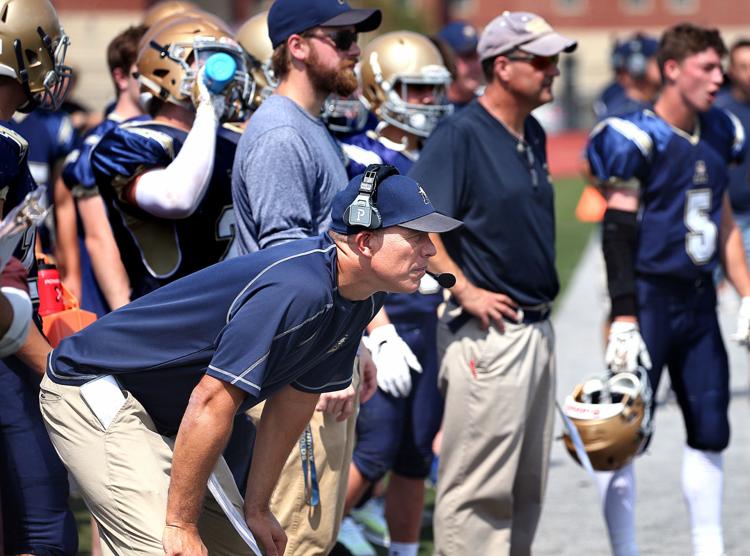 Aug. 25: Stevens Point Pacelli vs. La Crosse Aquinas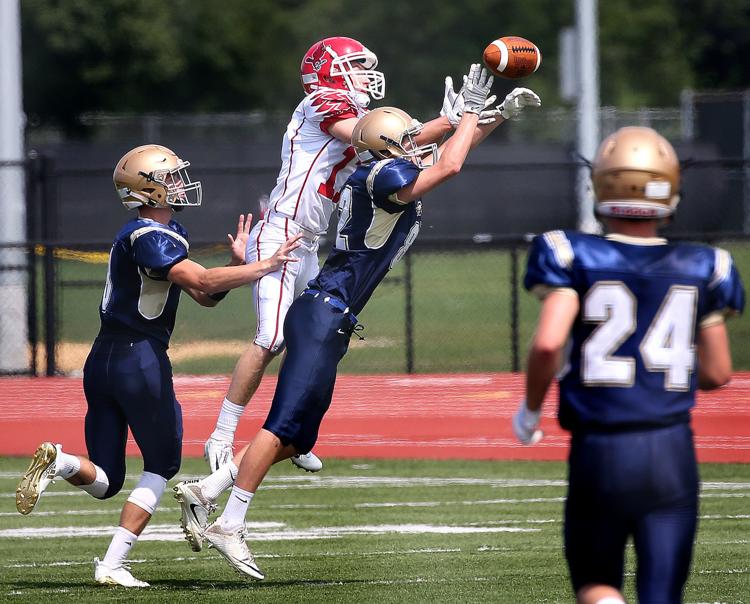 Aug. 25: Stevens Point Pacelli vs. La Crosse Aquinas
Aug. 25: Stevens Point Pacelli vs. La Crosse Aquinas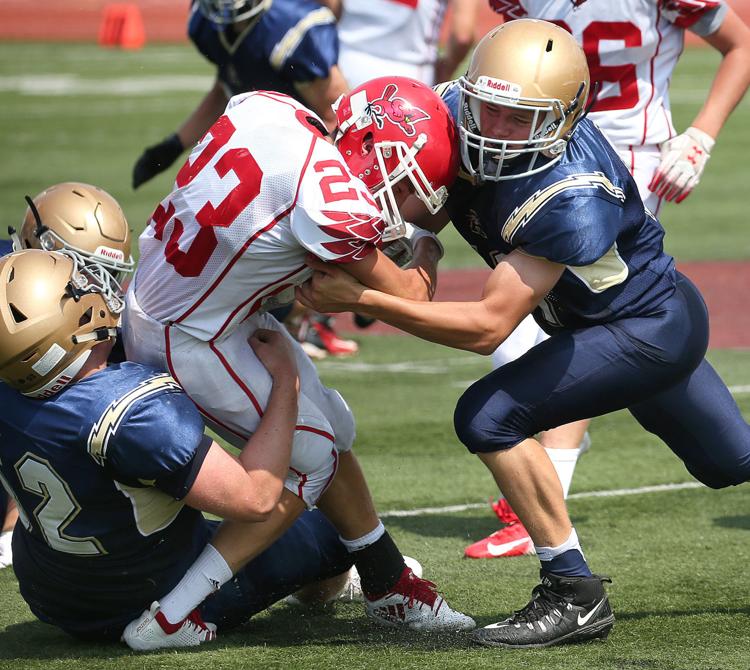 Aug. 25: Stevens Point Pacelli vs. La Crosse Aquinas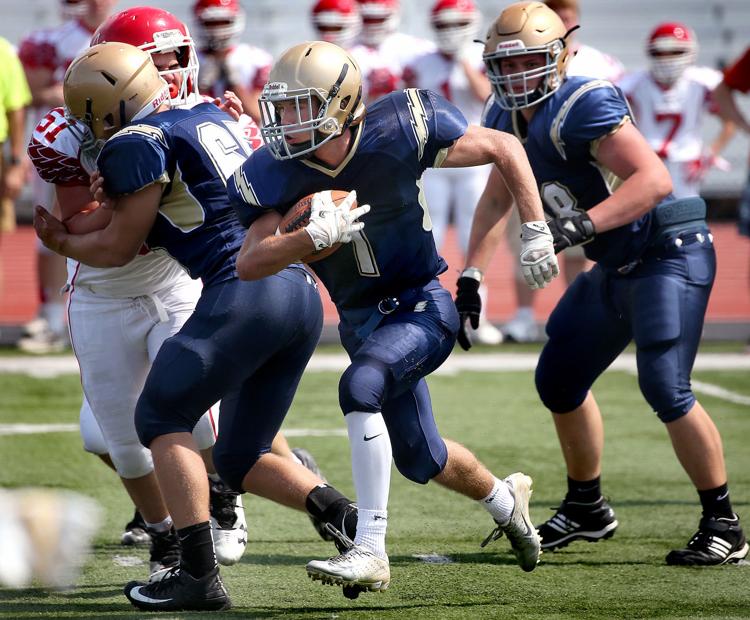 Aug. 24: Gale-Ettrick-Trempealeau vs. West Salem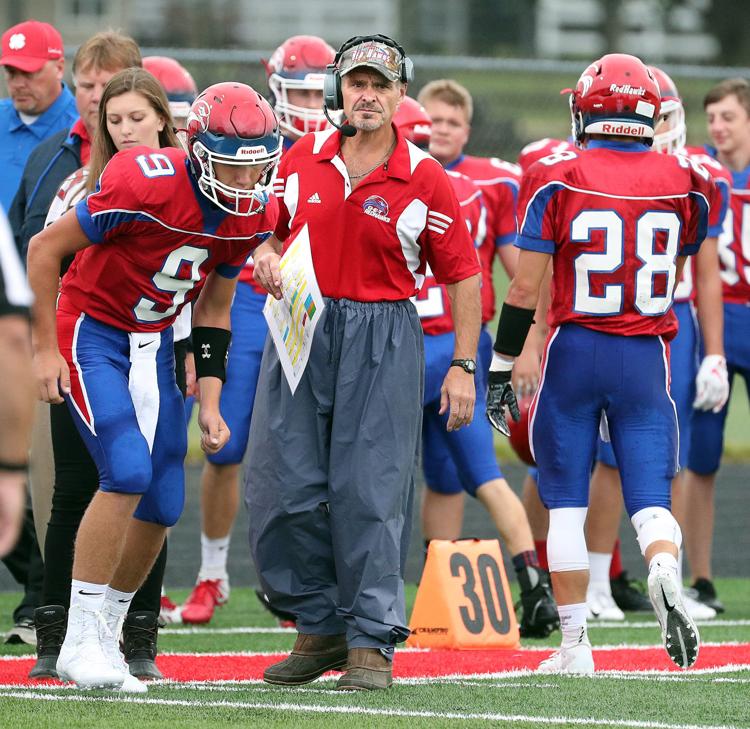 Aug. 24: Gale-Ettrick-Trempealeau vs. West Salem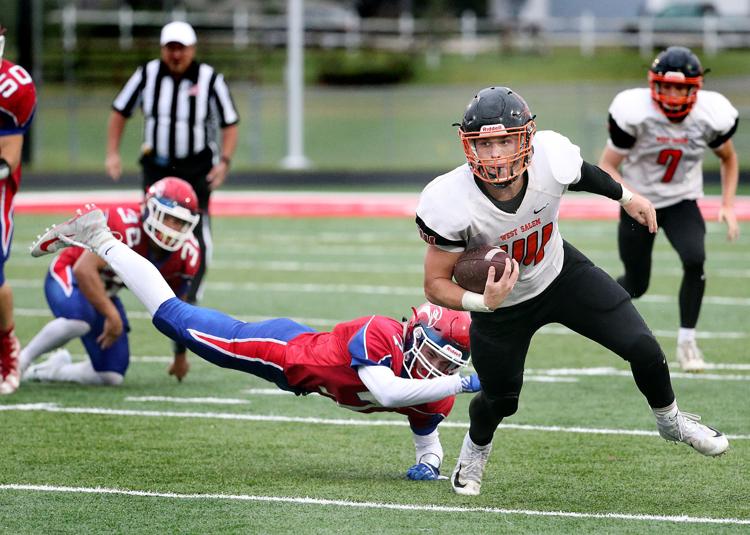 Aug. 24: Gale-Ettrick-Trempealeau vs. West Salem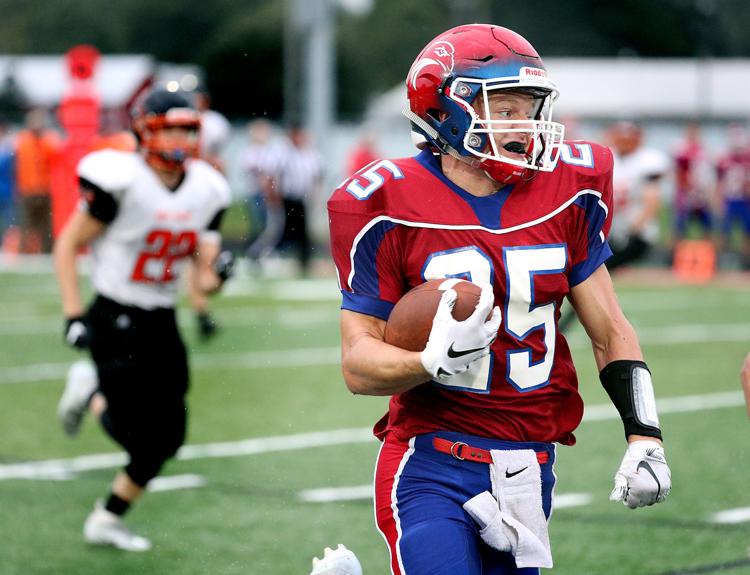 Aug. 24: Gale-Ettrick-Trempealeau vs. West Salem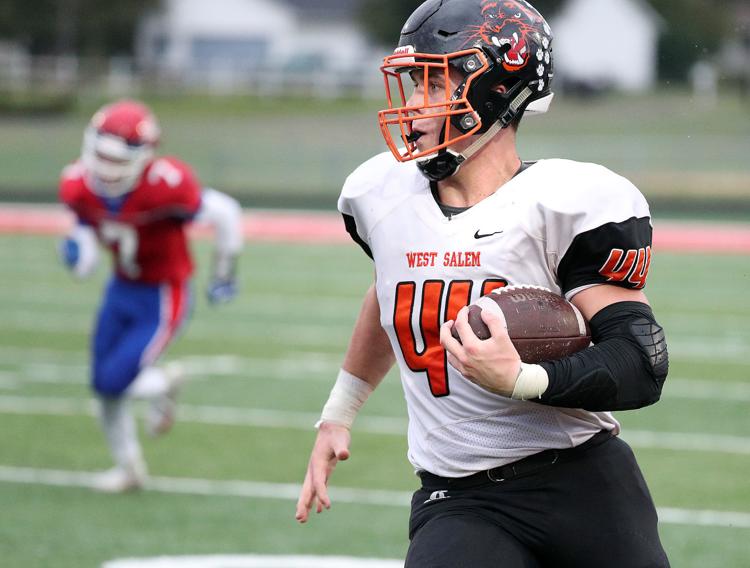 Aug. 24: Gale-Ettrick-Trempealeau vs. West Salem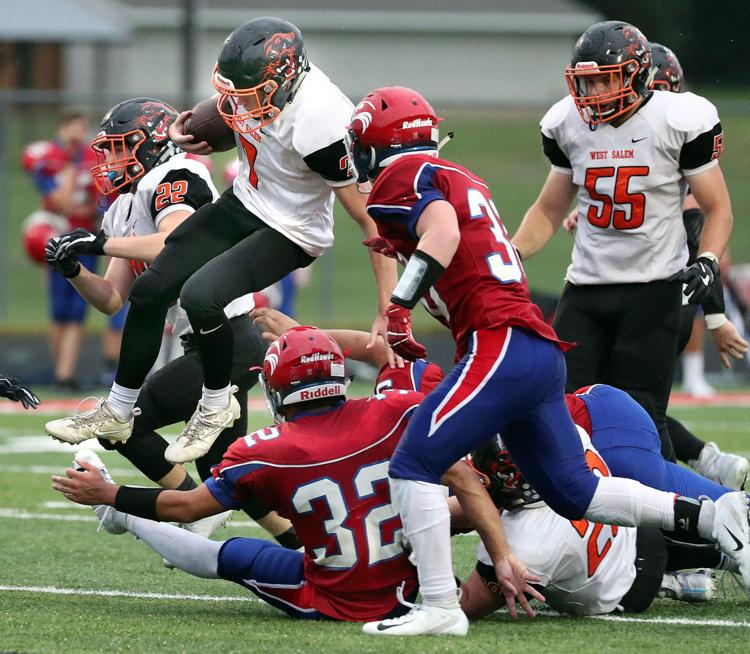 Aug. 24: Gale-Ettrick-Trempealeau vs. West Salem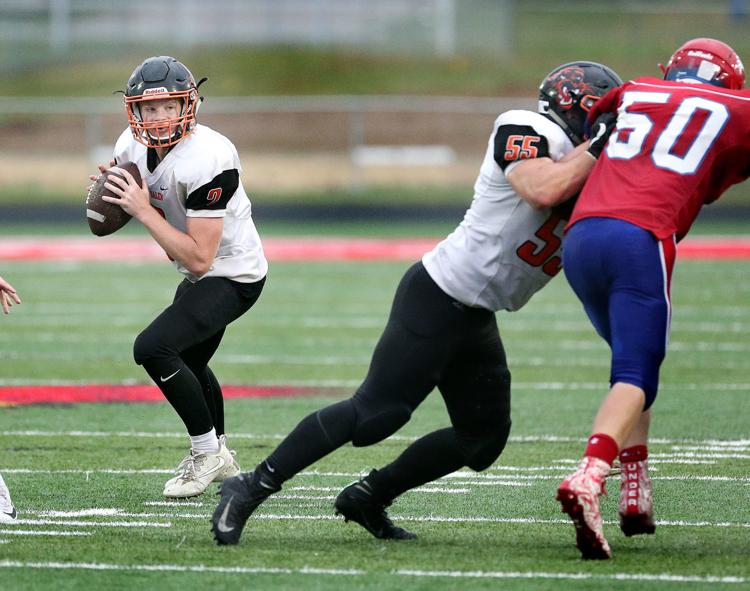 Aug. 24: Gale-Ettrick-Trempealeau vs. West Salem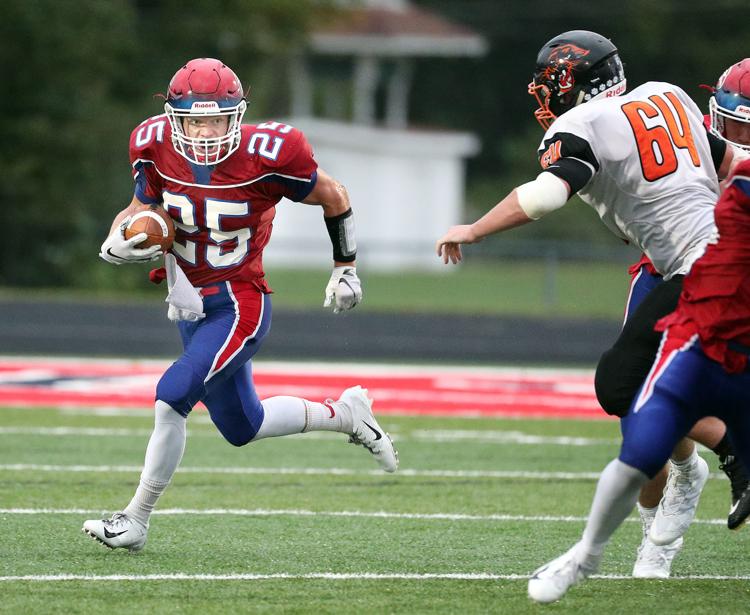 Aug. 24: Gale-Ettrick-Trempealeau vs. West Salem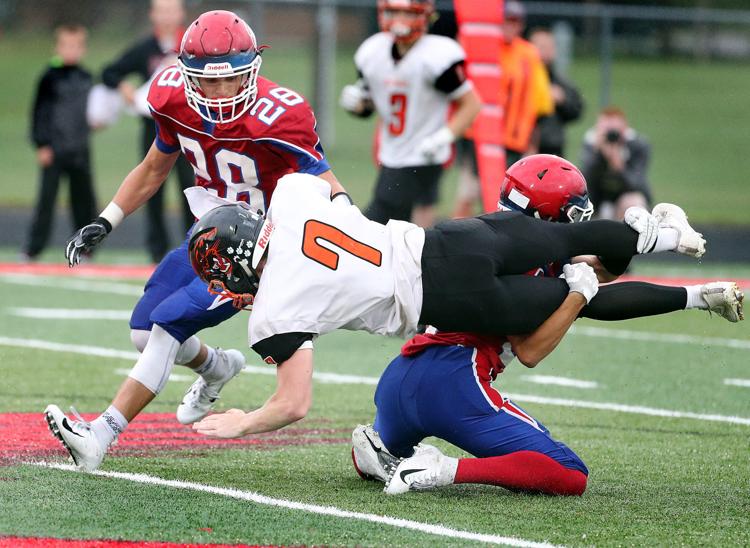 Aug. 24: Gale-Ettrick-Trempealeau vs. West Salem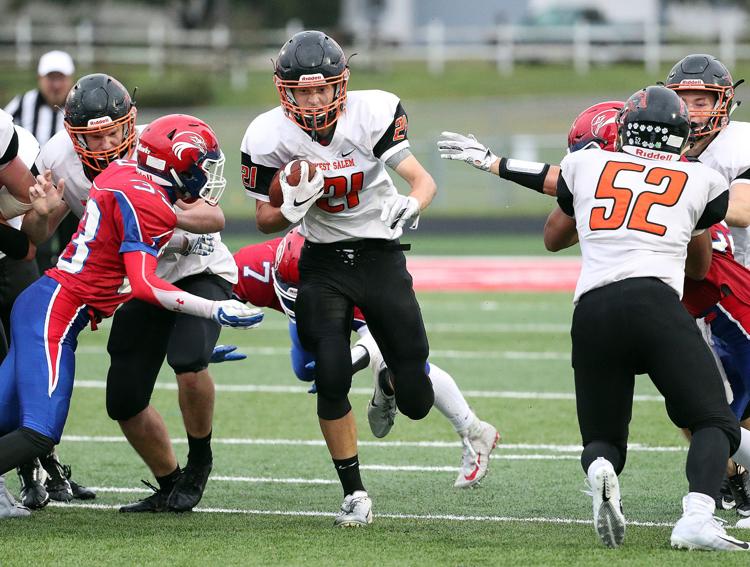 Aug. 24: Gale-Ettrick-Trempealeau vs. West Salem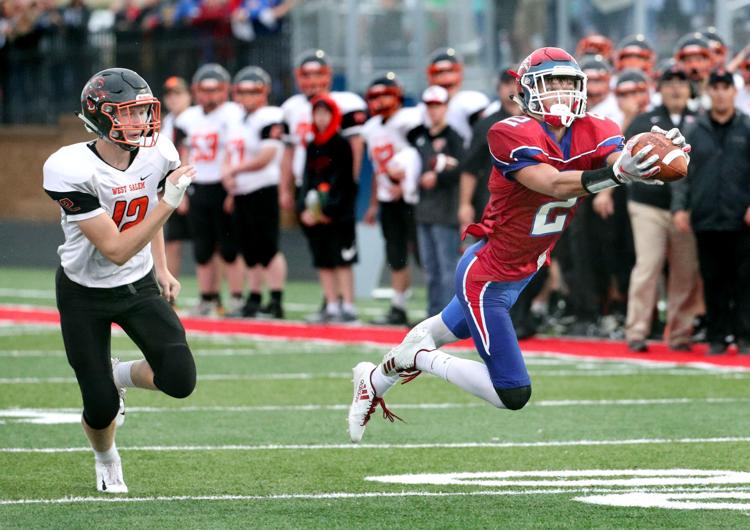 Aug. 24: Gale-Ettrick-Trempealeau vs. West Salem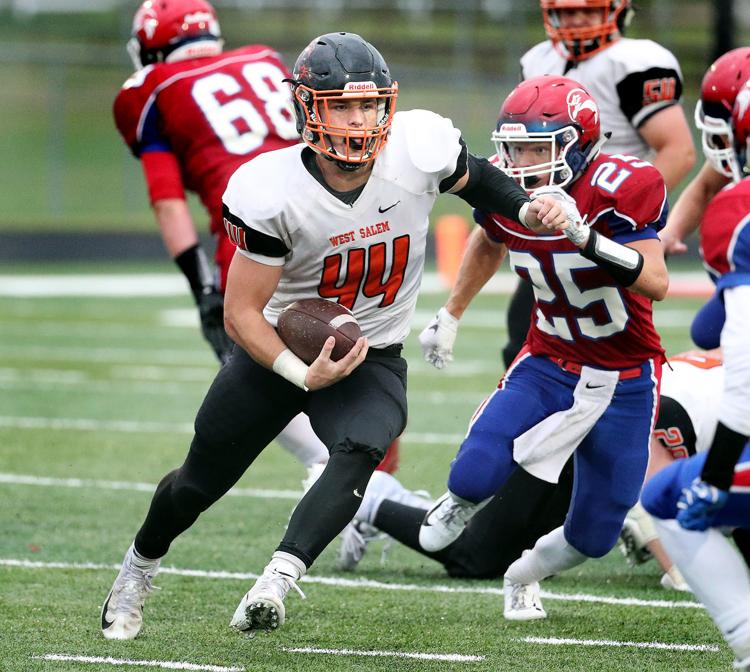 Aug. 24: Gale-Ettrick-Trempealeau vs. West Salem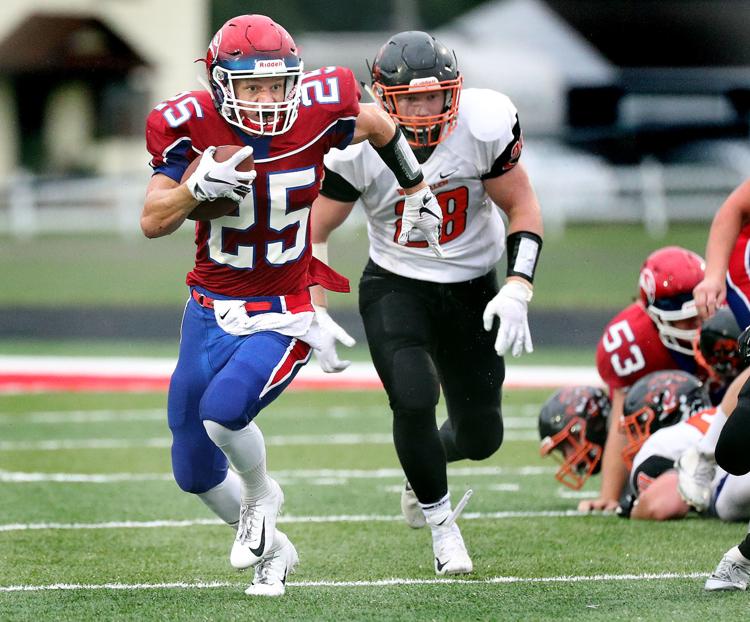 Aug. 23: La Crosse Central vs. Eau Claire Memorial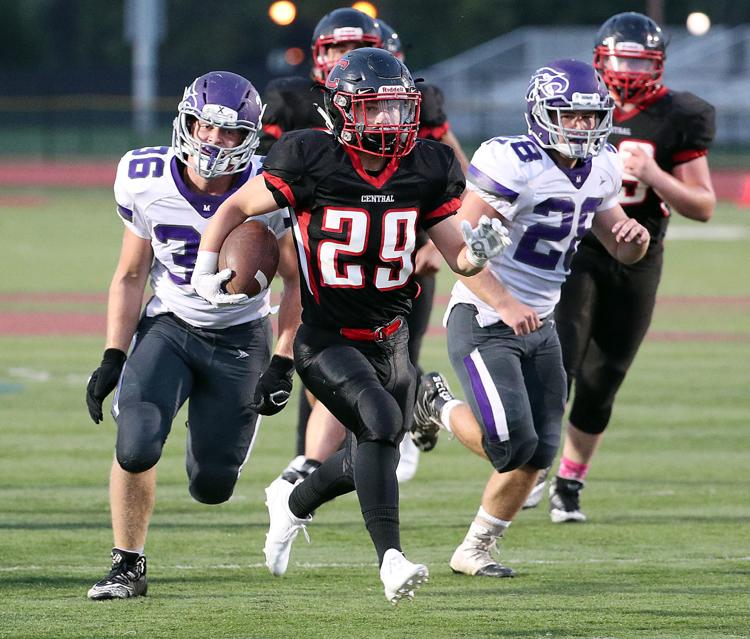 Aug. 23: La Crosse Central vs. Eau Claire Memorial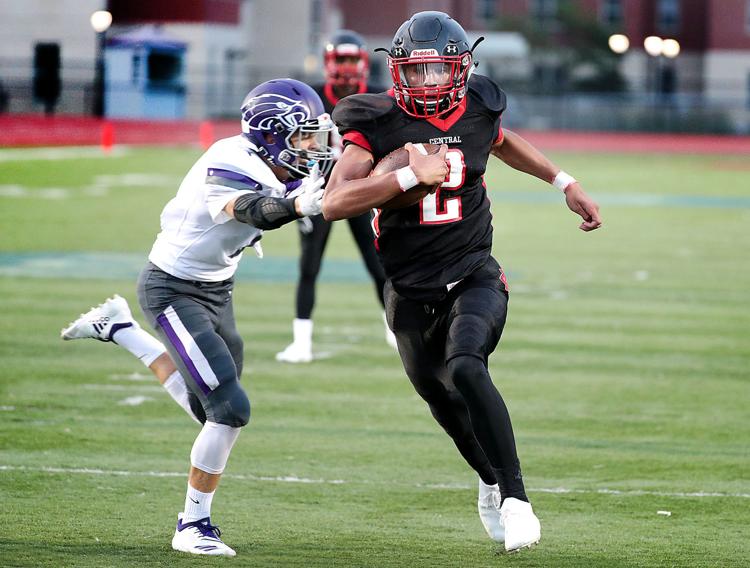 Aug. 23: La Crosse Central vs. Eau Claire Memorial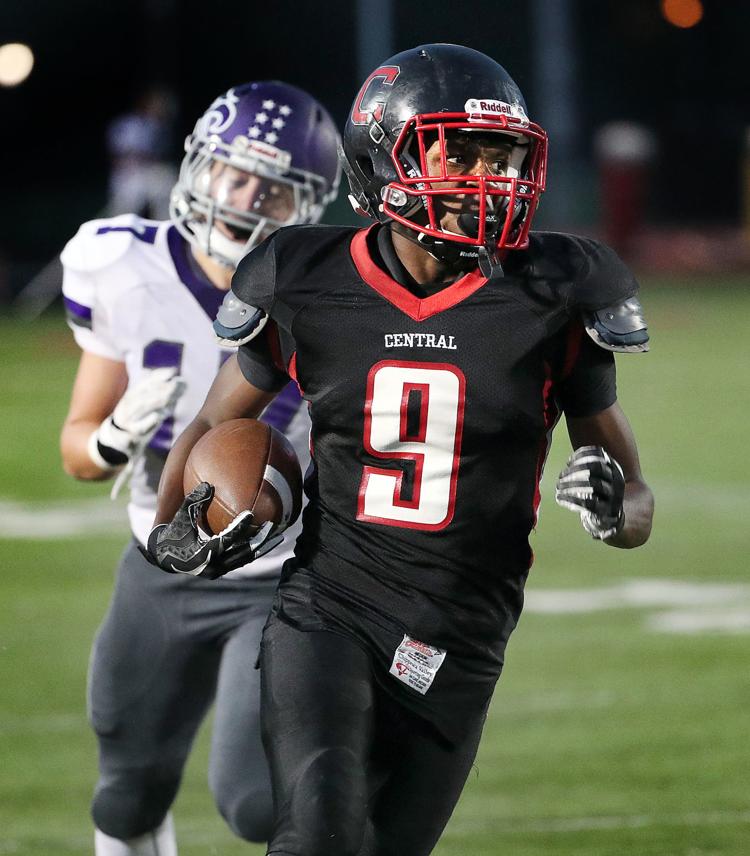 Aug. 23: La Crosse Central vs. Eau Claire Memorial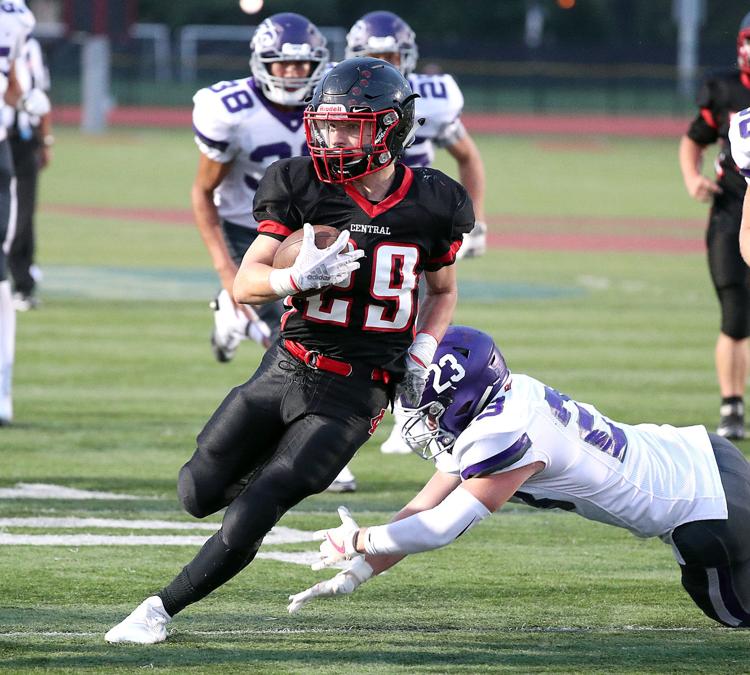 Aug. 23: La Crosse Central vs. Eau Claire Memorial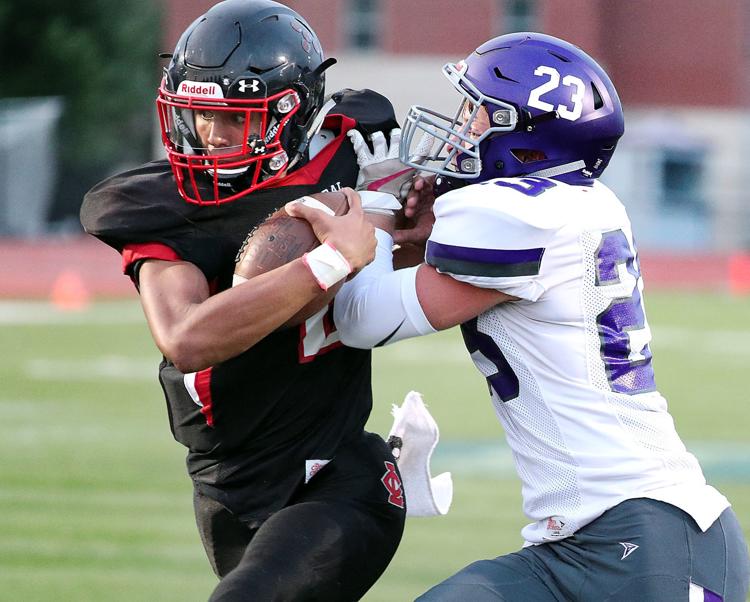 Aug. 23: La Crosse Central vs. Eau Claire Memorial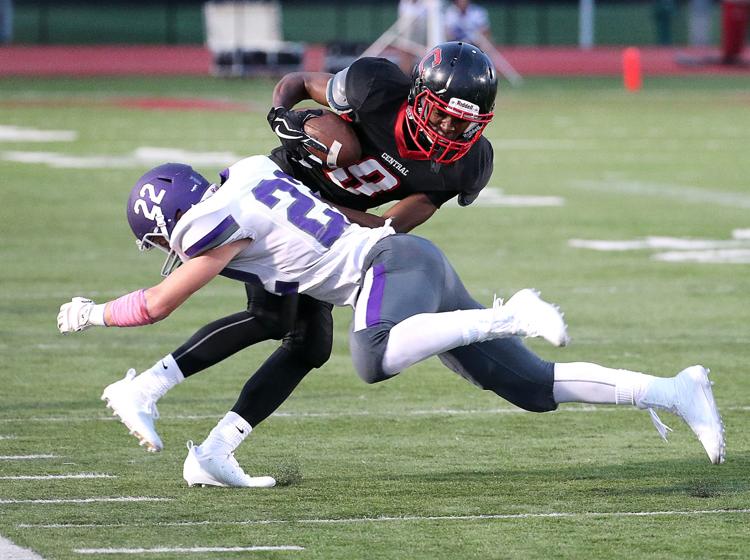 Aug. 23: La Crosse Central vs. Eau Claire Memorial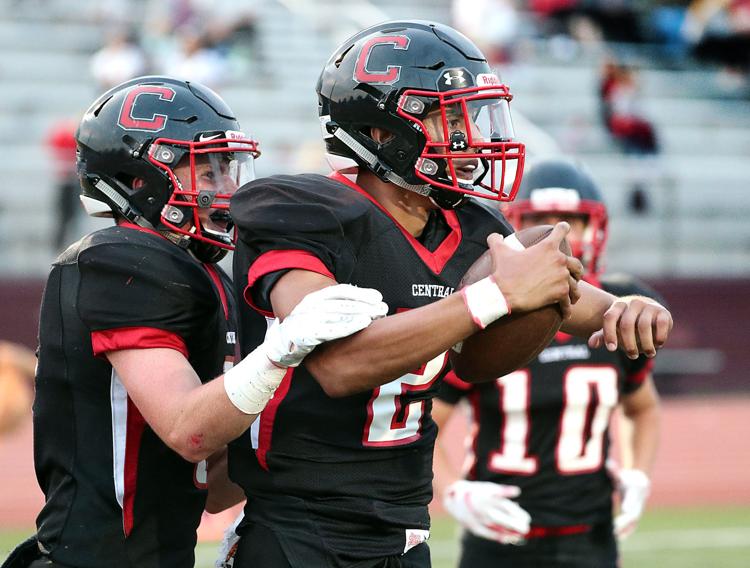 Aug. 23: La Crosse Central vs. Eau Claire Memorial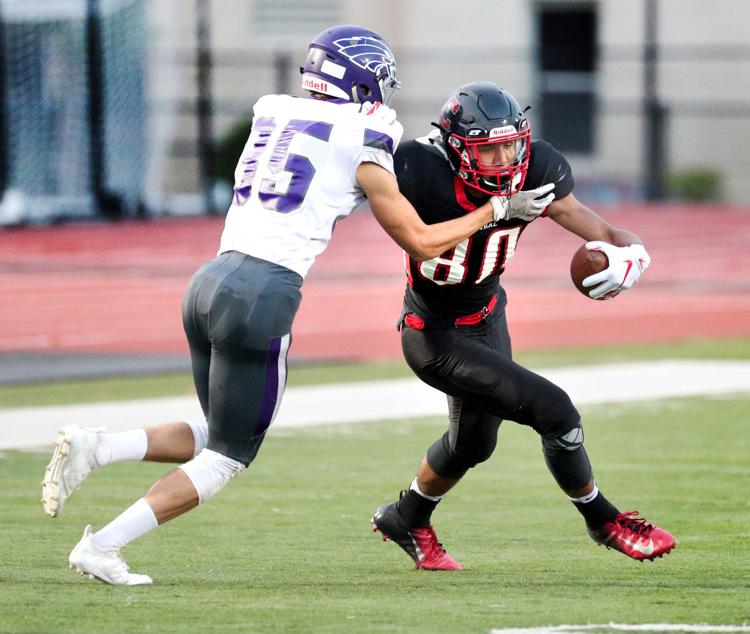 Aug. 23: La Crosse Logan vs. Eau Claire North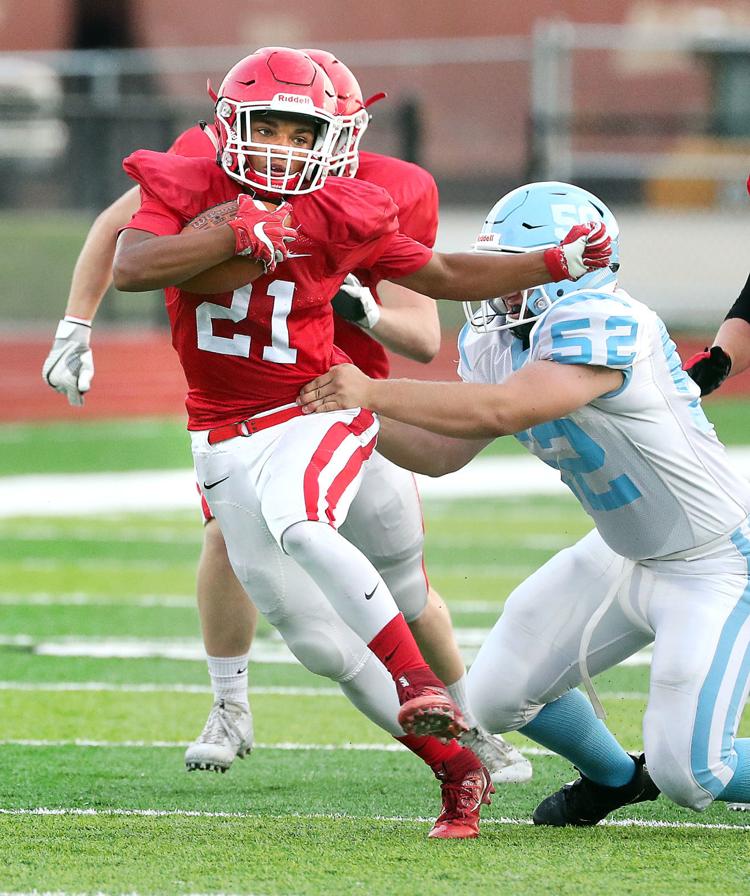 Aug. 23: La Crosse Logan vs. Eau Claire North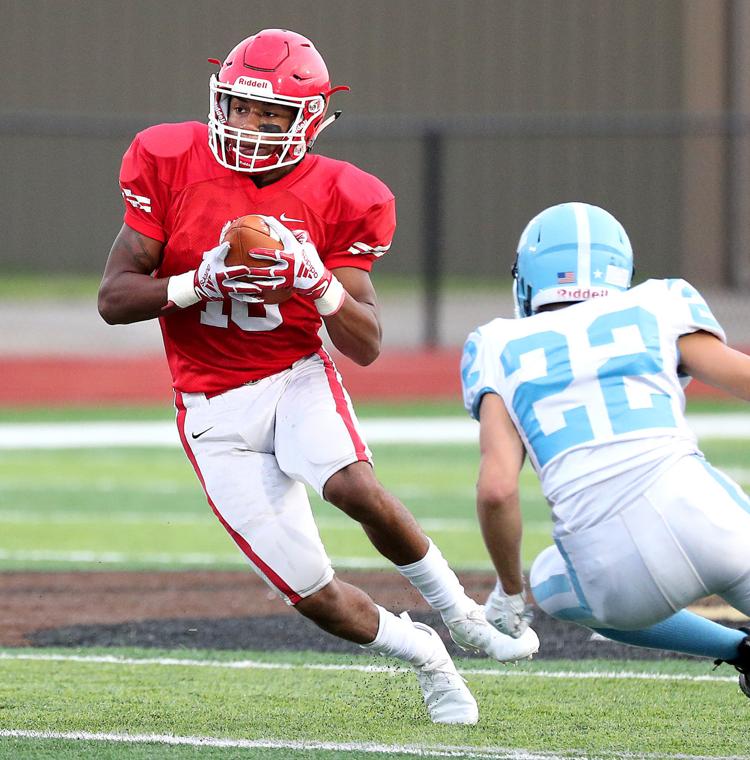 Aug. 23: La Crosse Logan vs. Eau Claire North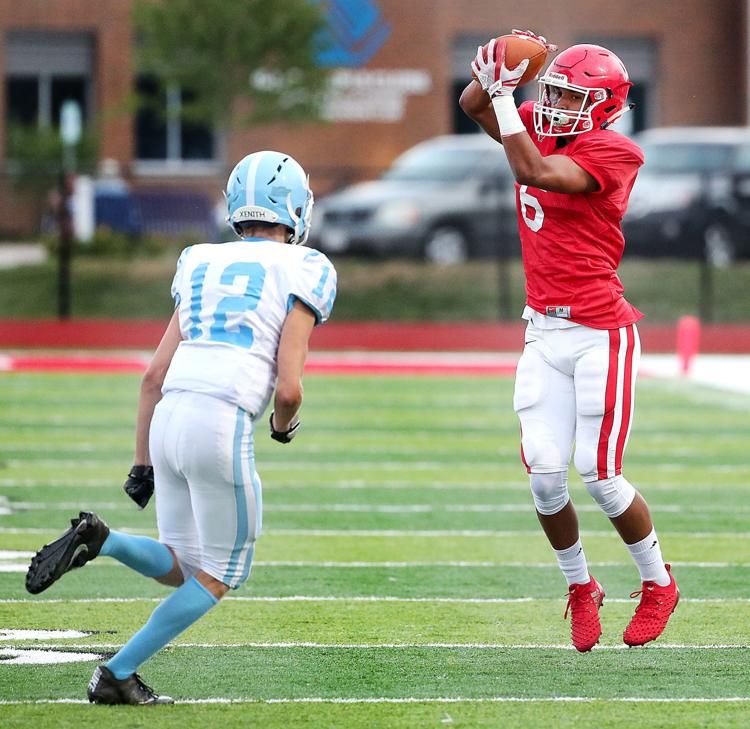 Aug. 23: La Crosse Logan vs. Eau Claire North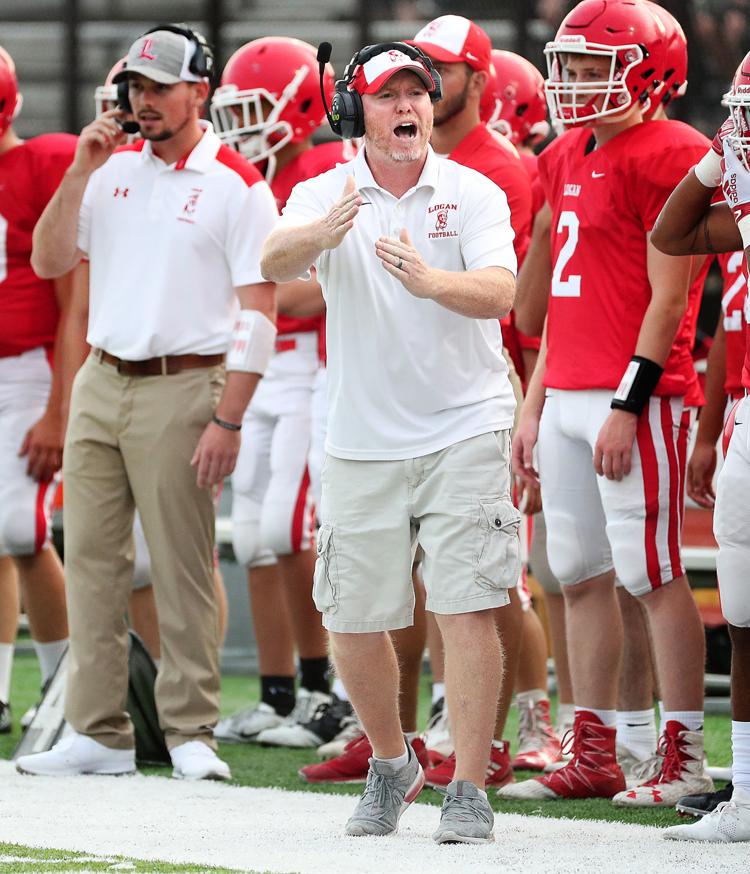 Aug. 23: La Crosse Logan vs. Eau Claire North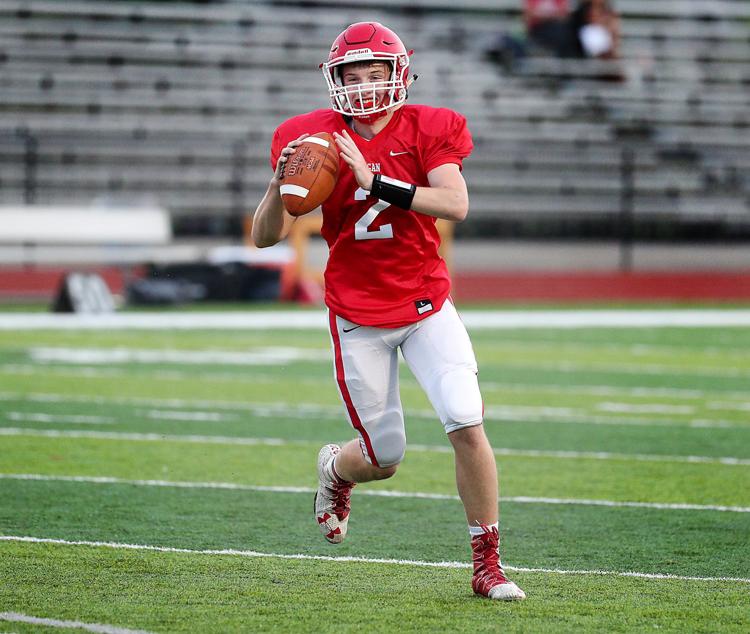 Aug. 23: La Crosse Logan vs. Eau Claire North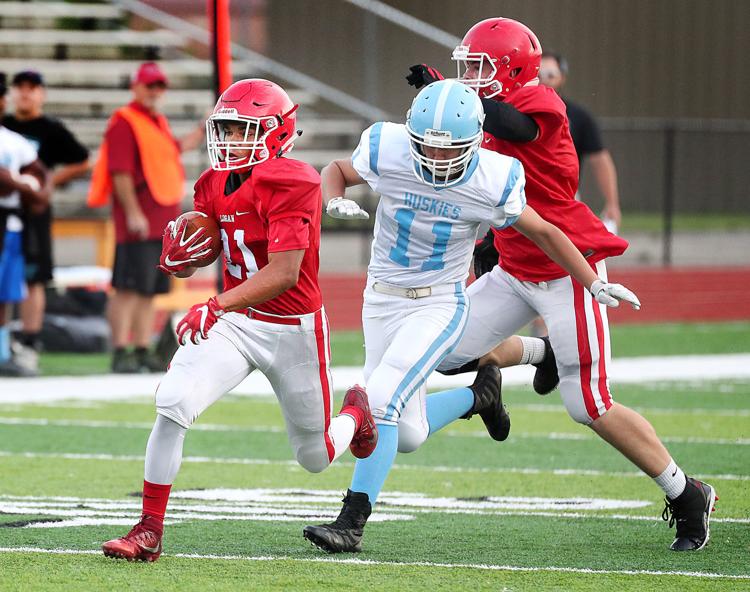 Aug. 23: La Crosse Logan vs. Eau Claire North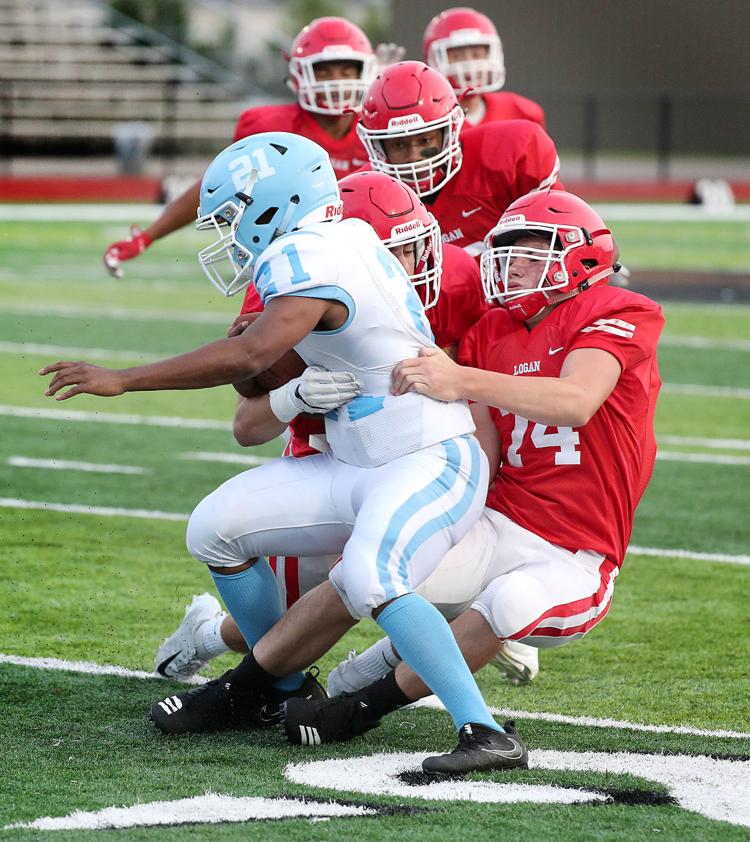 Aug. 17: Onalaska vs. River Valley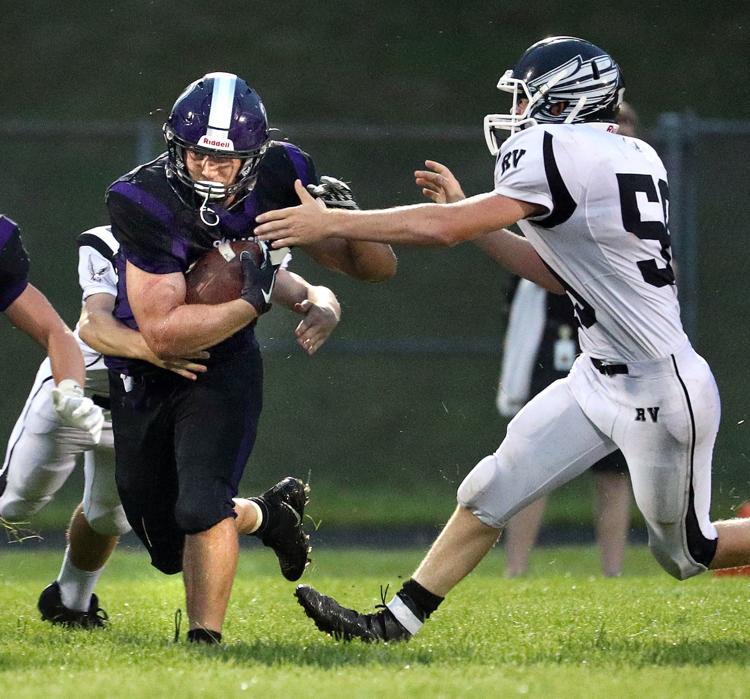 Aug. 17: Onalaska vs. River Valley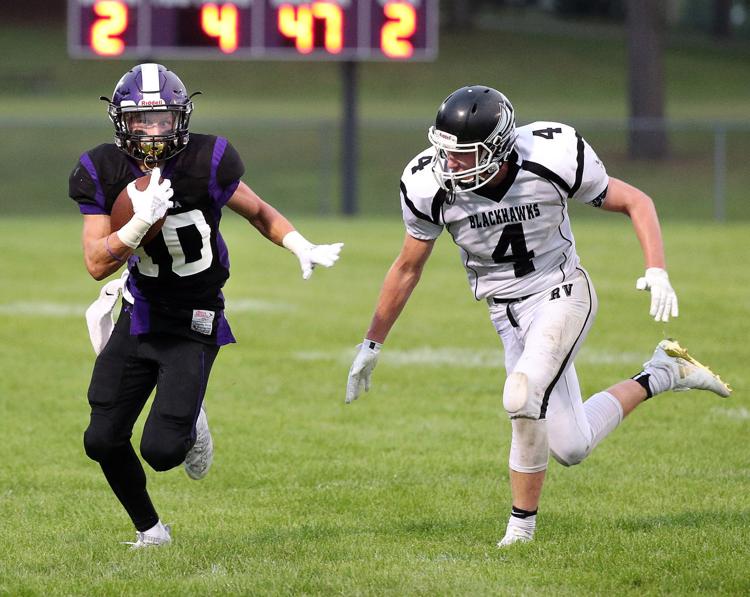 Aug. 17: Onalaska vs. River Valley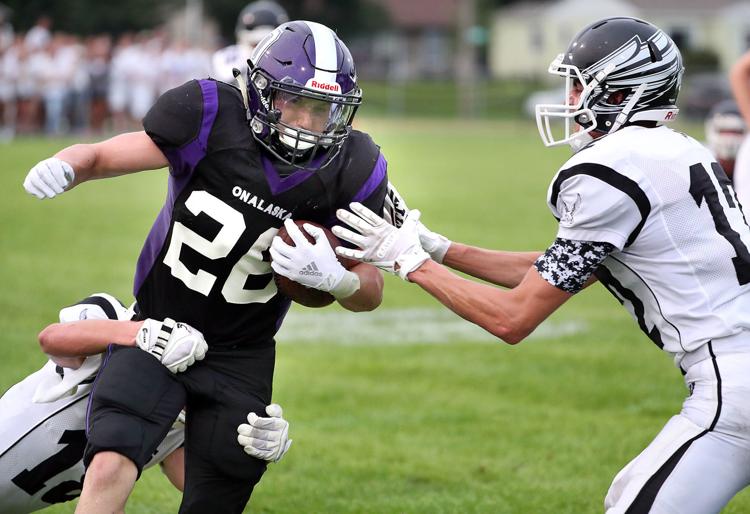 Aug. 17: Onalaska vs. River Valley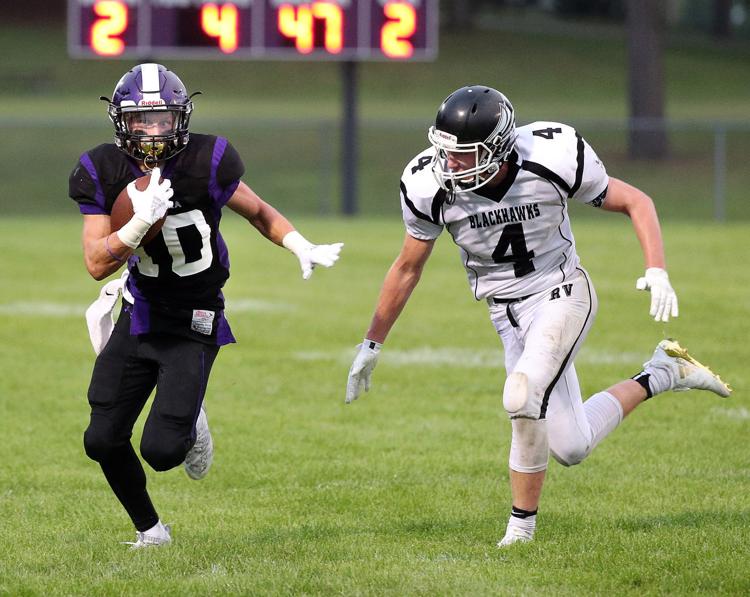 Aug. 17: Onalaska vs. River Valley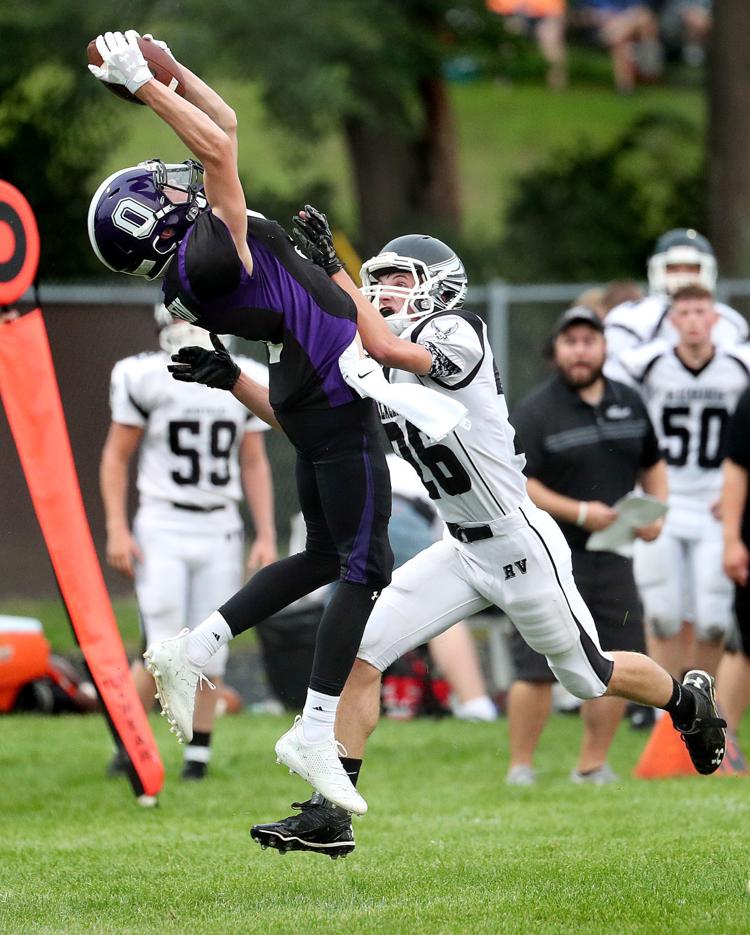 Aug. 17: Onalaska vs. River Valley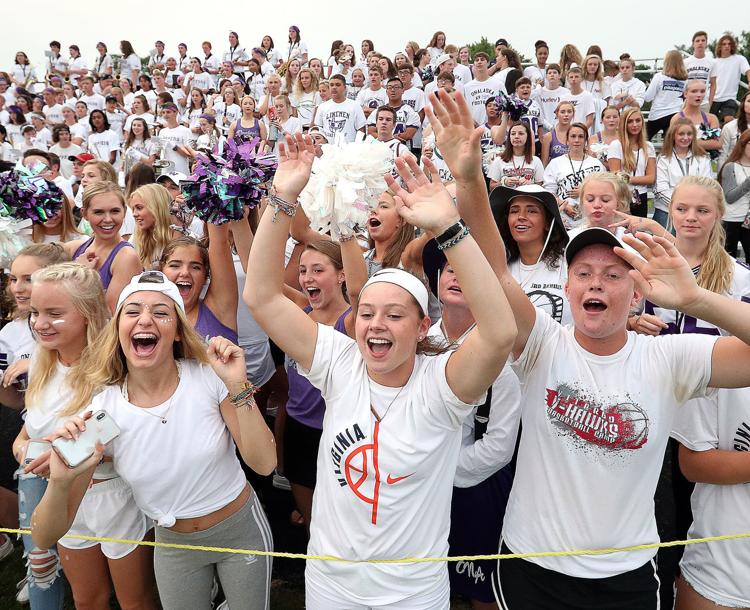 Aug. 16: Bangor vs. Melrose-Mindoro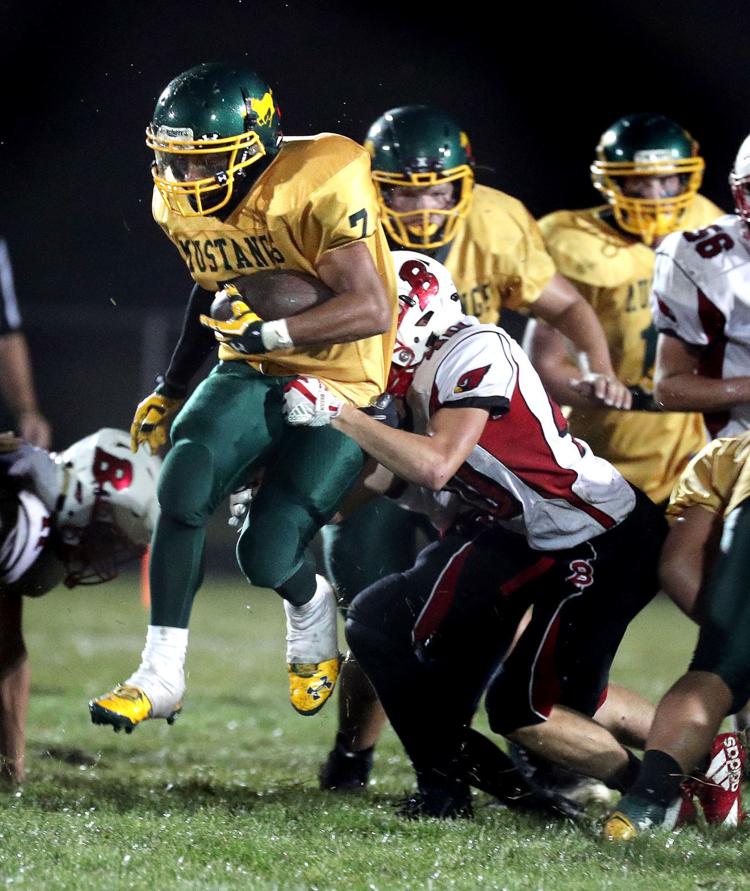 Aug. 16: Bangor vs. Melrose-Mindoro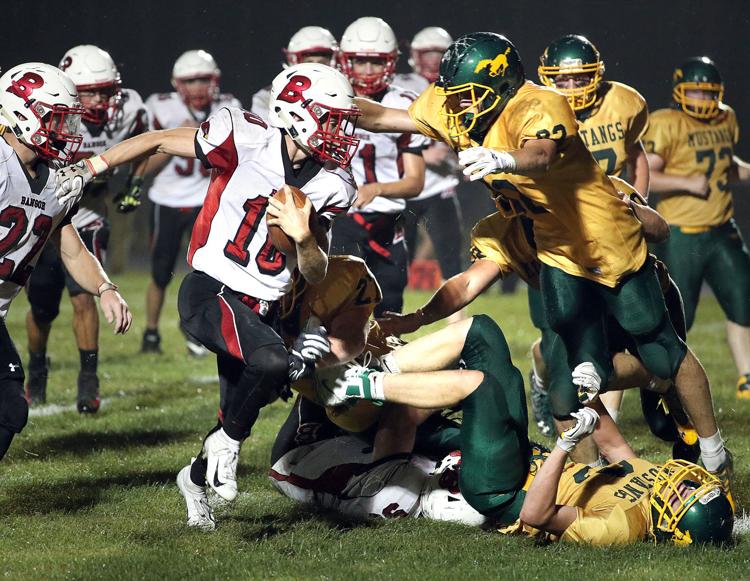 Aug. 16: Bangor vs. Melrose-Mindoro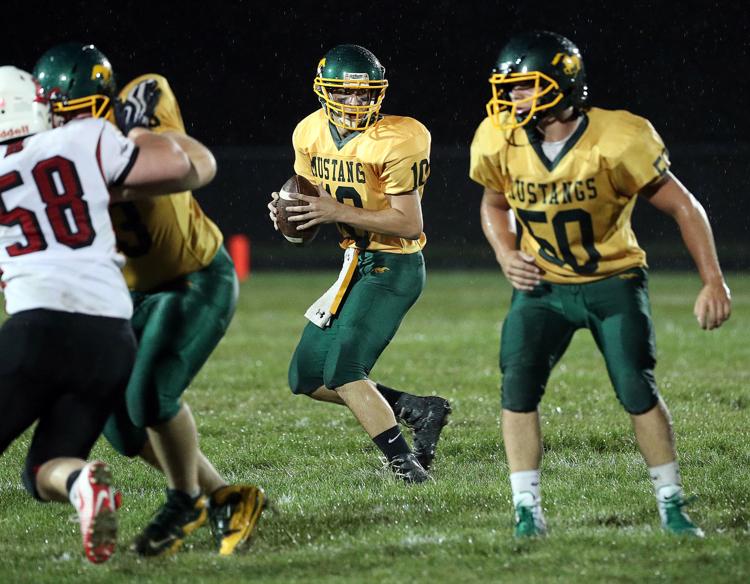 Aug. 16: Bangor vs. Melrose-Mindoro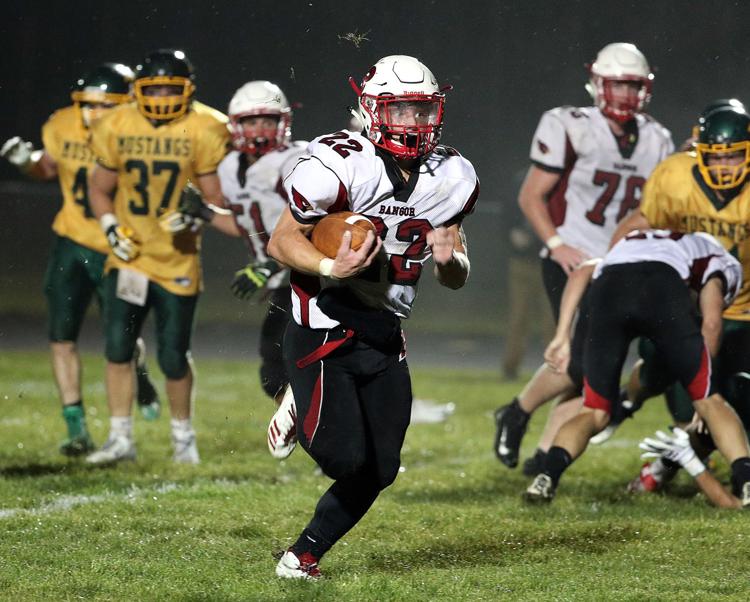 Aug. 16: Bangor vs. Melrose-Mindoro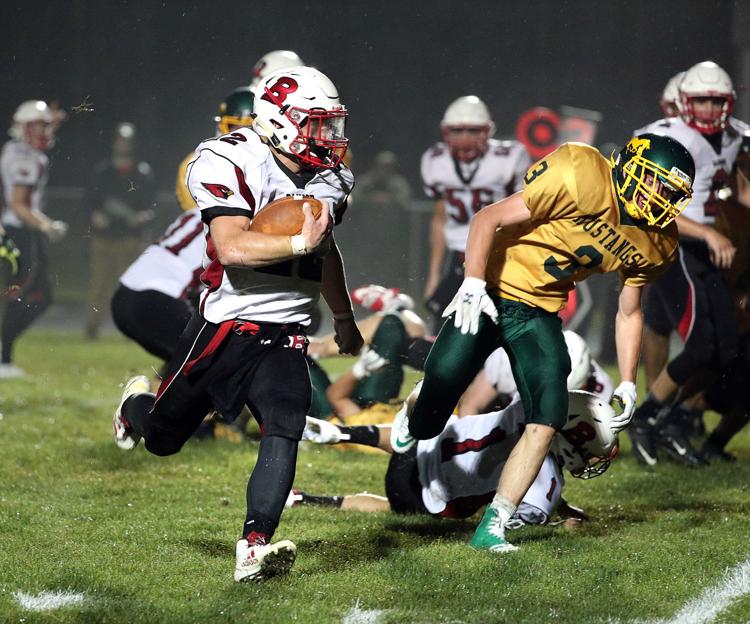 Aug. 16: Bangor vs. Melrose-Mindoro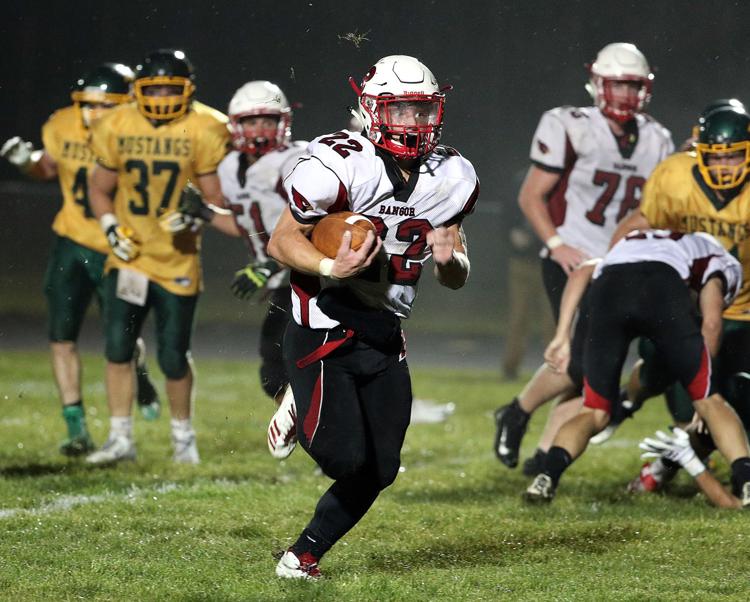 Aug. 16: Bangor vs. Melrose-Mindoro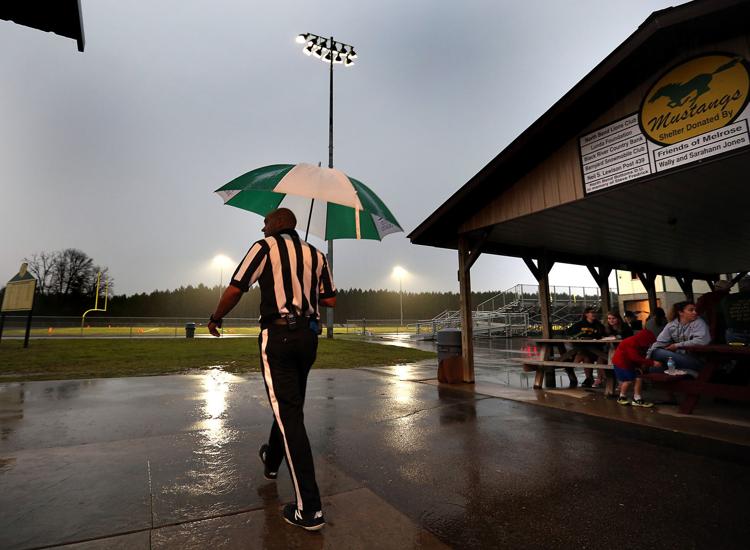 Aug. 16: Bangor vs. Melrose-Mindoro