Ryan Beirne is used to wearing a lot of hats for the West Salem High School football team. But on Friday, Beirne played the role of savior along with his usual multitude of responsibilities.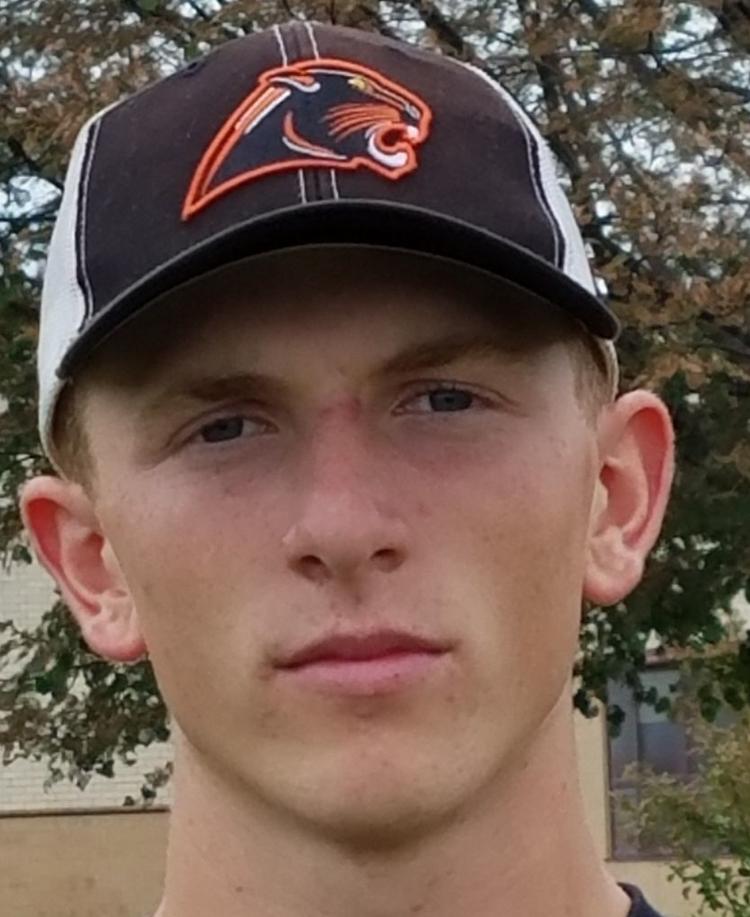 The senior quarterback/safety/kicker/punter did a little bit of everything for the Panthers in their 17-14 win over New Richmond in the opening round of the WIAA Division 3 playoffs. Along with his game-saving deflection of a pass in the end zone — on a fourth-and-16 with less than a minute left, no less — Beirne's contributions with his feet proved to be crucial.
Beirne rushed for 86 yards on 16 carries, acting as the second rushing option behind junior Brendan Holt, and he also helped the Panthers (8-2) control field position with his punts and kicks. He booted three consecutive kickoffs out of the end zone in the second half, forcing the Tigers (6-3) to drive 80 yards to against West Salem's stout defense.
Late in the third quarter, Beirne drilled a 43-yard field goal that ended up being the deciding factor. Fourth-seeded West Salem's ability to score points where other teams would come up empty — entirely because of Beirne's kicking prowess — should serve it well heading into a showdown Friday at top-seeded Antigo (10-0).
"To have a weapon like Ryan to convert that field goal is really big," Panthers coach Justin Jehn said Friday. "He's the best kicker in the region, if not (beyond).
"We're glad he's on our team."
WESTBY DOES IT AGAIN: Lancaster has quite the football reputation in Wisconsin, but that hasn't meant a thing to Westby in recent years.
The Norsemen (6-4), who won state championships in 1985 and 1986, weren't the favorite in Friday's first-round matchup, but they put a tough second quarter behind them to eliminate lancaster from the playoffs for the second time in three years.
Junior Ryan Daines scored three touchdowns — two on fumble returns — as sixth-seeded Westby beat the third-seeded Flying Arrows 38-29.
The Norsemen held the third seed when they beat sixth-seeded Lancaster 39-6. The Flying Arrows put up a 22-point second quarter to take a 22-18 halftime lead this time, but Daines returned none fumble 38 yards to the end zone in the third quarter and another 60 yards to the end zone in the fourth.
Daines and quarterback Alex Gluch both ran for more than 100 yards — Daines had 150 and Gluch 124 — and both scored three touchdowns.
The Norsemen play at second-seeded Lake Country Lutheran (10-0), which averages 45.1 points per game, in the second round on Friday.
ONALASKA CAN'T MAKE MISTAKES AGAINST RICE LAKE: Onalaska started slowly but picked up the pace in the second quarter and again in the third to take care of Mosinee 44-21 in a first-round Division 2 game on Friday.
But the Hilltoppers (9-1) did a lot of things they won't be able to do if they want to beat second-seeded Rice Lake in the second round this week. Onalaska committed bad penalties and dropped too many passes despite taking care of the Indians for the second time this season.
"Our defense played well, but we gave them first downs on penalties, and you never want to do that," Onalaska coach Tom Yashinsky said. "We have to cut those out. Obviously, they've been an issue this year, and they can't be next week."
One thing the Hilltoppers always have going for them is senior Noah Skifton in the backfield. The quarterback passed for 181 yards in a pretty strong wind and rushed for 100 while playing his dual role to a tee.
---
Photos: 2017 high school football season in the La Crosse area