HOLMEN — Faced with a fourth-and-20 situation and the game on the line, Holmen High School senior Cameron Weber took the snap from center and started to scramble.
He ran left, he ran right, he circled away from Sparta defenders as he tried to position himself to make a throw.
But it never happened because Isaac Stuessel wouldn't let it.
Stuessel's sack of Weber with seconds remaining gave the Spartans a 25-20 victory over the Vikings after an exciting fourth quarter at Empire Stadium on Friday.
Holmen (6-2, 4-1) fought back from a 25-7 deficit to score twice in the fourth, but two attempts at a third score fell short, and the Spartans (7-1, 5-1) won in Holmen for the first time since 2007.
"This group has shown every bit of character it has," Sparta coach Adam Dow said. "To go on the road in the big-time show that it is here in Holmen and beat a championship-caliber team … they stepped up and finished the game."
The Spartans, who can win a share of their first MVC championship if Holmen is able to beat Onalaska (7-1, 5-0) next week, controlled the third quarter and used big plays to take a 25-7 lead.
It started when sophomore Nick Kent ran 21 yards for a touchdown and continued when a bad pitch by Weber turned into a 35-yard fumble return to the end zone for Stuessel 32 seconds later.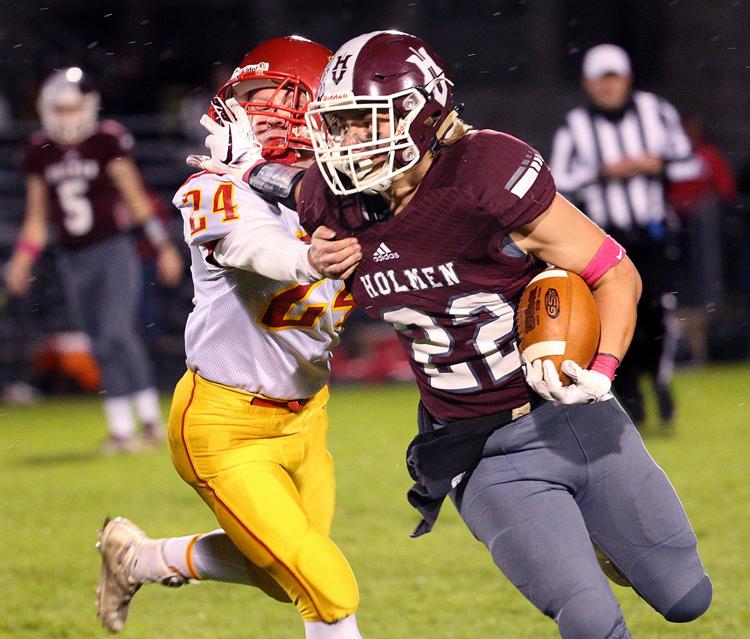 Holmen's 7-6 lead was suddenly an 18-7 deficit, and things got tougher after a three-and-out quickly gave the ball back to the Spartans. The sixth play of Sparta's next possession was a 31-yard touchdown run by Corbin Hauser, and the lead was pushed to 25-7 with 5:05 left in the third.
You have free articles remaining.
"You can't beat yourself," said Holmen coach Travis Kowalski, whose team lost three fumbles and ran 73 plays to Sparta's 41. "We fumbled, and they got the scoop-and-score, and that can't happen."
Holmen wound up with 365 total yards, but lost two fumbles in the first half after lengthy drives. It moved the ball the way it wanted to, but couldn't finish off the drives.
The Vikings, who rushed for 271 yards, made it 25-14 when Weber connected with Adam Quam for a 26-yard touchdown on the first play of the fourth quarter and 25-20 when Brett Holden scored from the 4 with 4:15 left.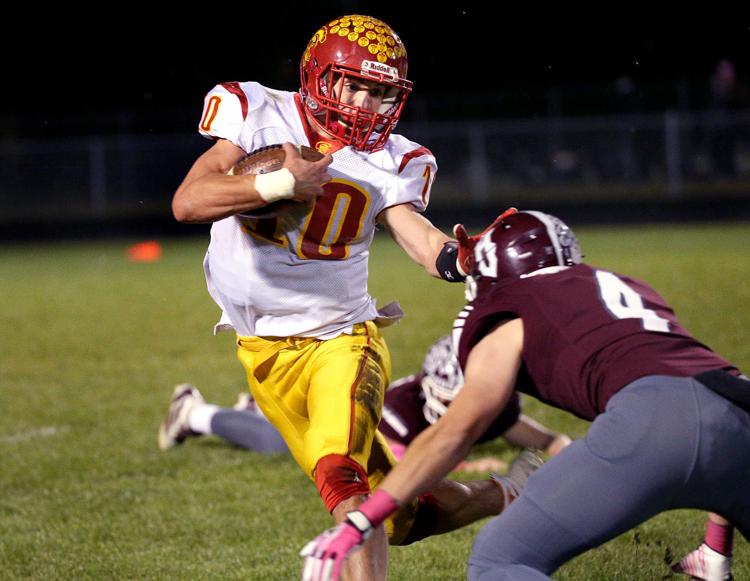 An onside kick was recovered by Conner Oliver to keep the momentum on Holmen's side, and it quickly moved forward to try and get the lead back. Nathan Nevala picked up one first down before the Sparta defense stiffened.
An incomplete pass set up fourth-and-8 from the Sparta 33 with 1:41 to go. The pitch went to Holden, who ran to his right, broke through the first tackle attempt and was shoved out of bounds near the first-down marker.
After signaling first down, the referees changed the call and said that Holden was just short.
The Vikings then stopped the Spartans on three plays and used their timeouts for one last chance, and the drive started at the Sparta 46.
A couple of nice runs by Holden, who rushed for 137 yards, and Nevala, who had 80, kept the drive moving and a pass interference call gave the Vikings the ball at Sparta's 16 with 1:12 left. But a couple of penalties pushed Holmen back, and two incomplete passes left the Vikings with limited options on the final play.
---
October 11: Onalaska vs. Central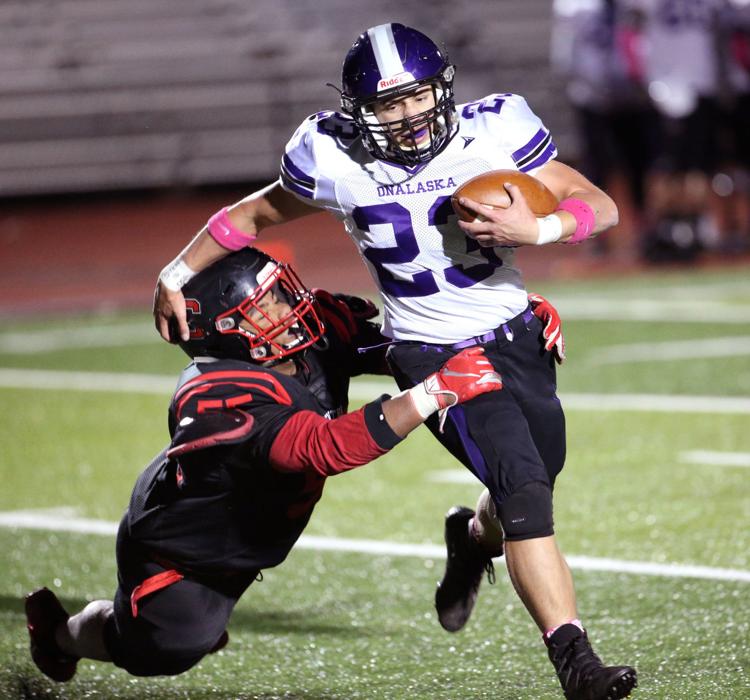 October 11: Onalaska vs. Central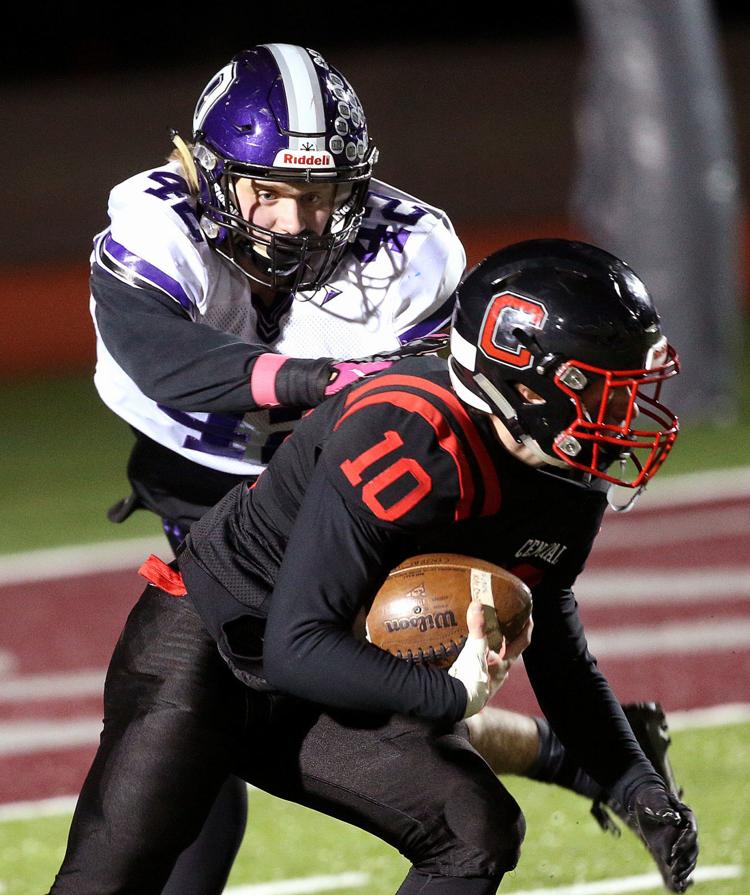 October 11: Onalaska vs. Central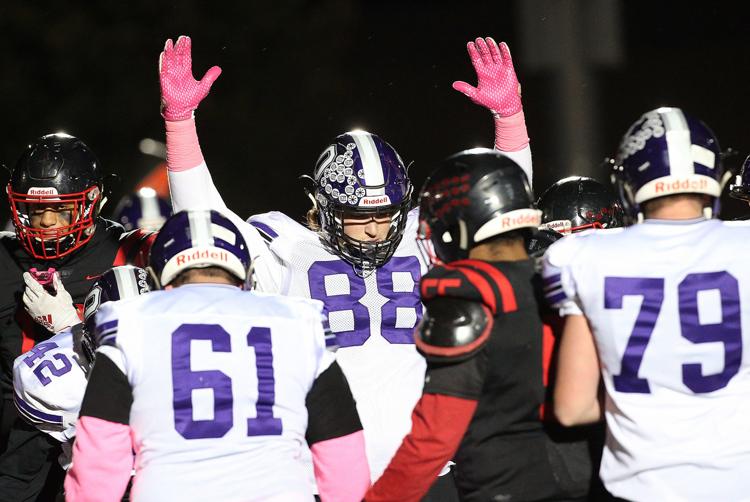 October 11: Onalaska vs. Central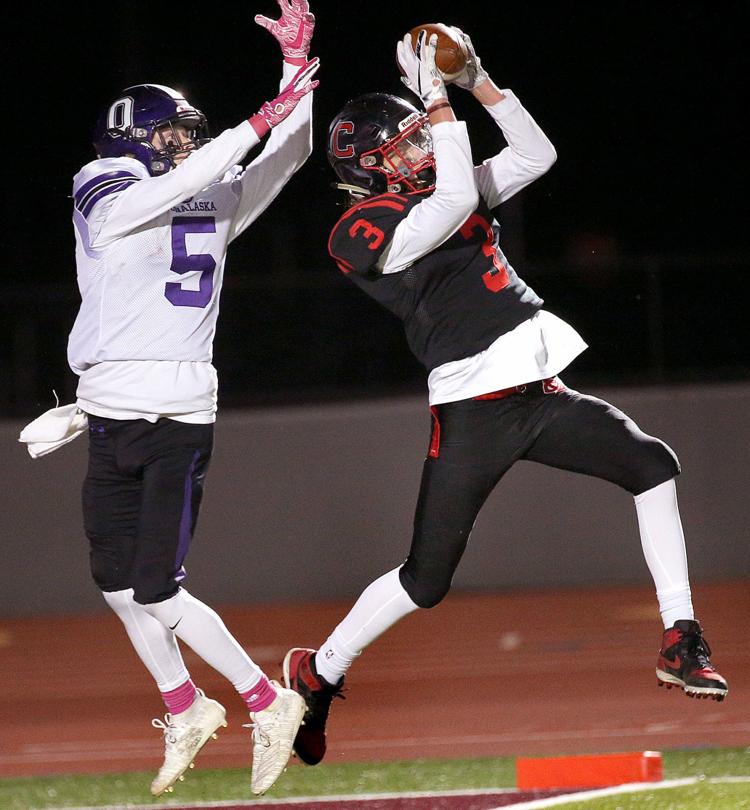 October 11: Onalaska vs. Central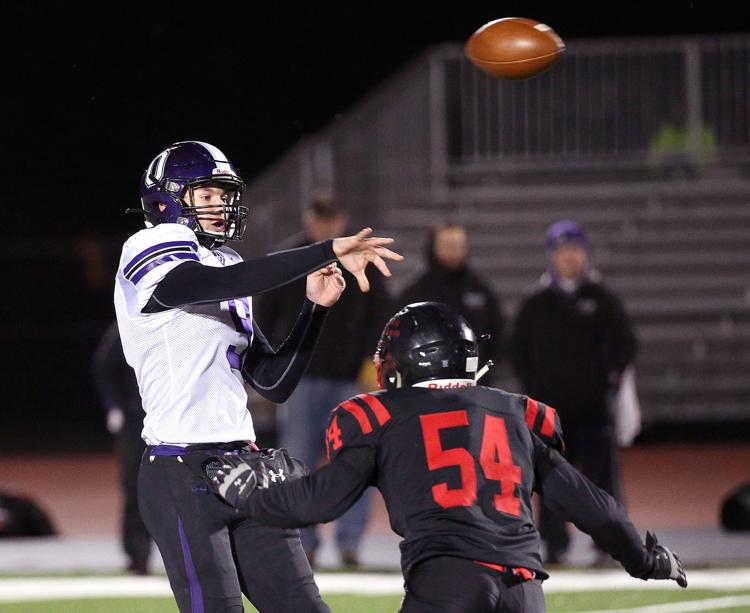 October 11: Onalaska vs. Central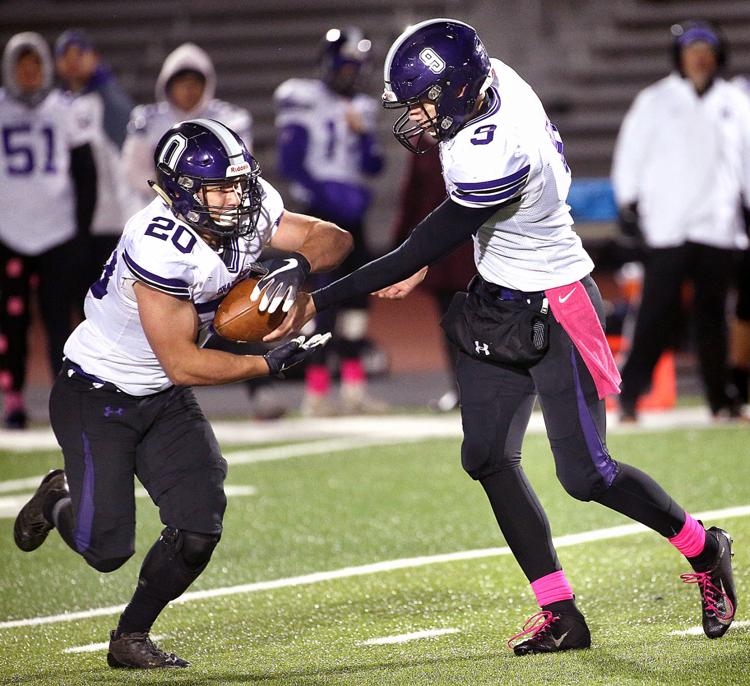 October 11: Onalaska vs. Central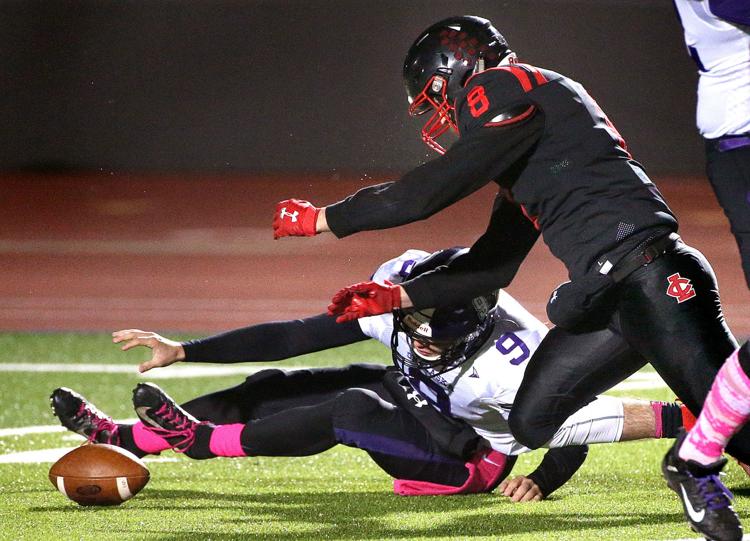 Oct 11: Onalaska vs. La Crosse Central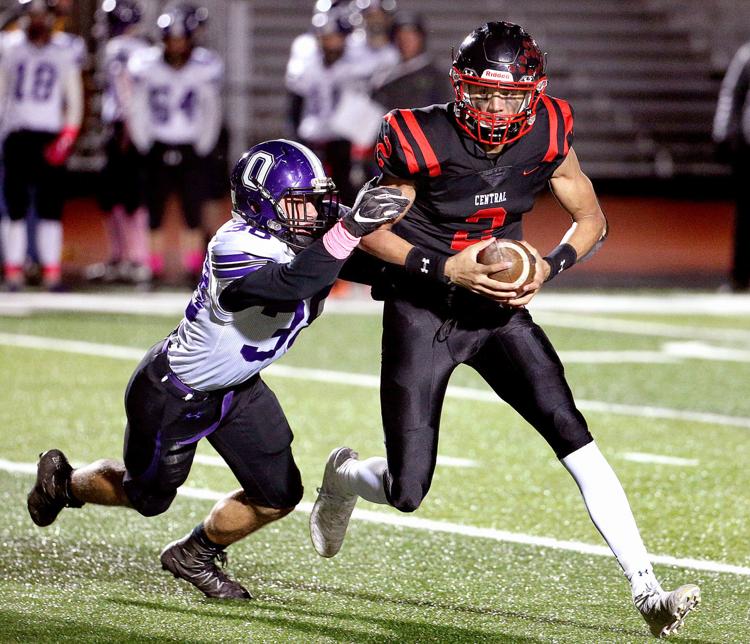 October 11: Onalaska vs. Central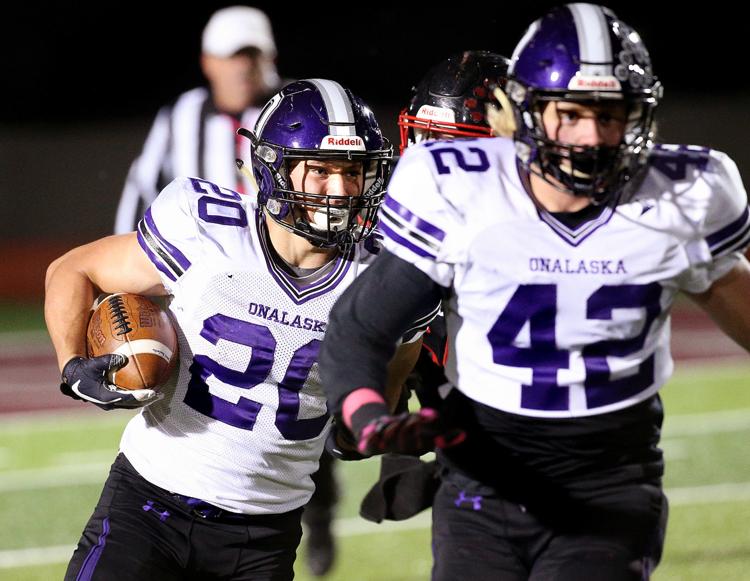 October 11: Sparta vs. Holmen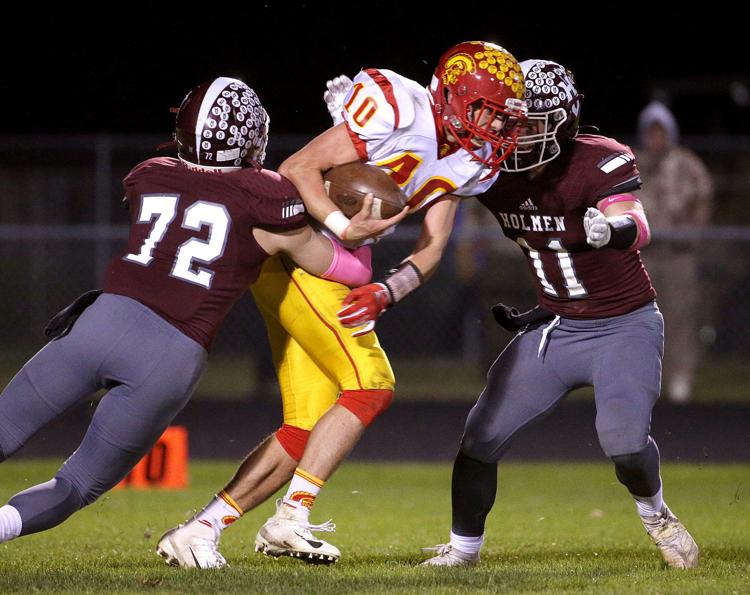 October 11: Sparta vs. Holmen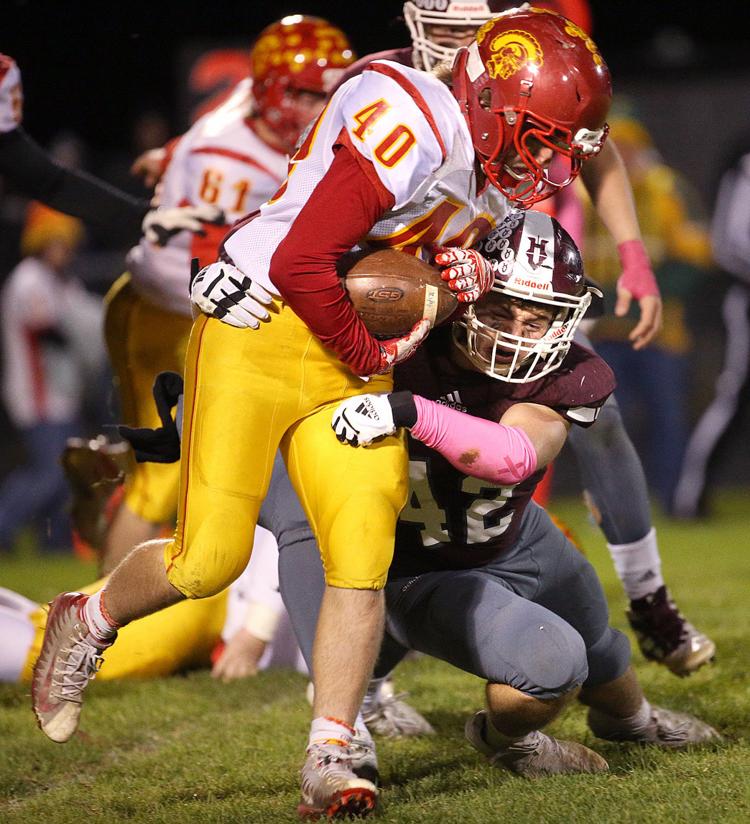 October 11: Sparta vs. Holmen
October 11: Sparta vs. Holmen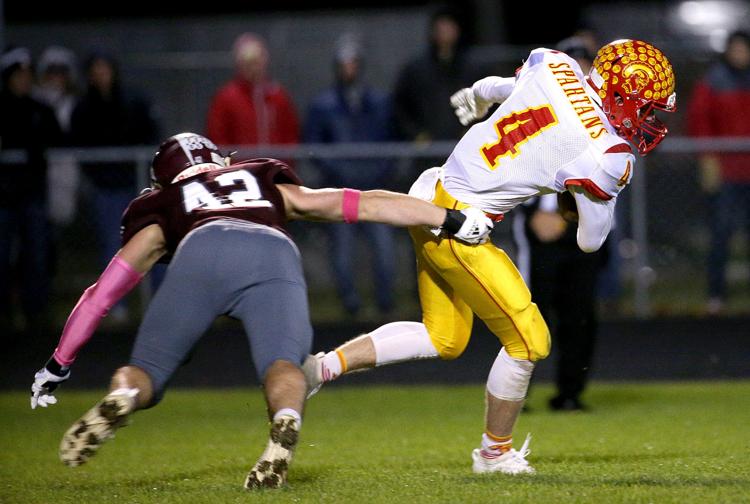 October 11: Sparta vs. Holmen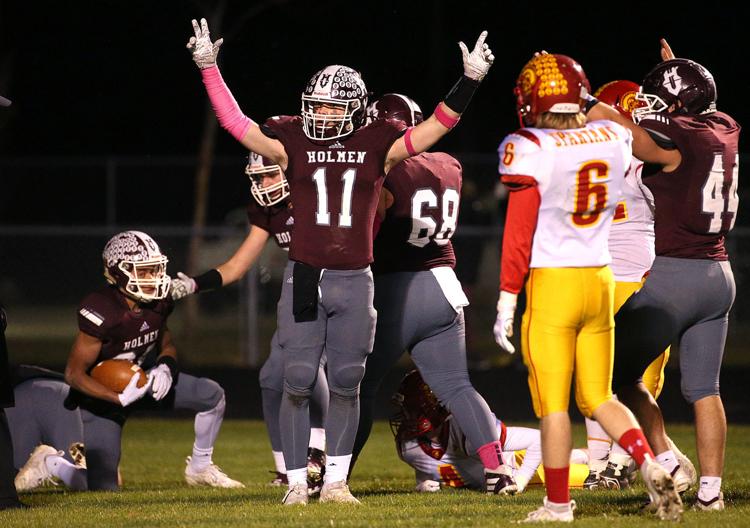 October 11: Sparta vs. Holmen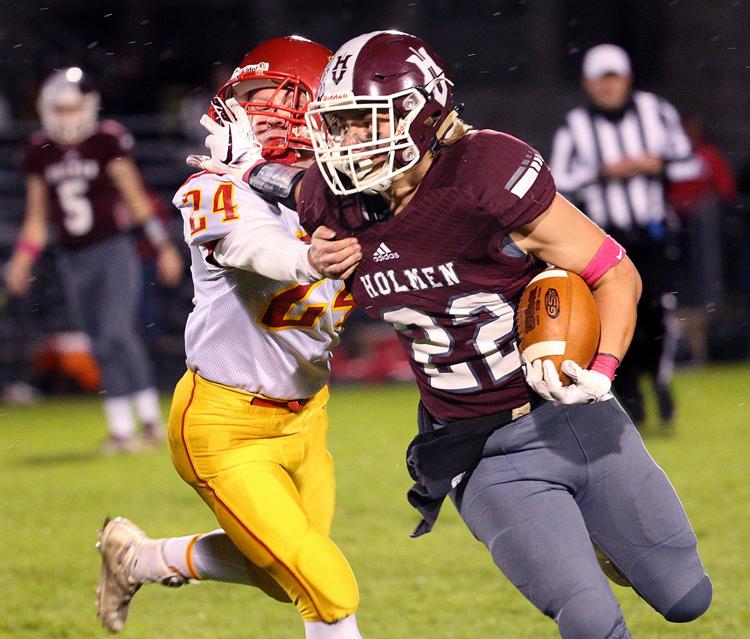 October 11: Sparta vs. Holmen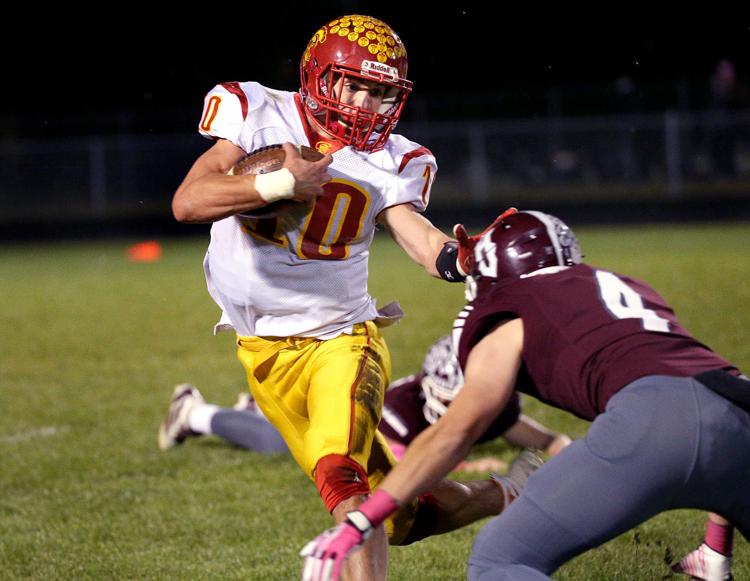 October 11: Sparta vs. Holmen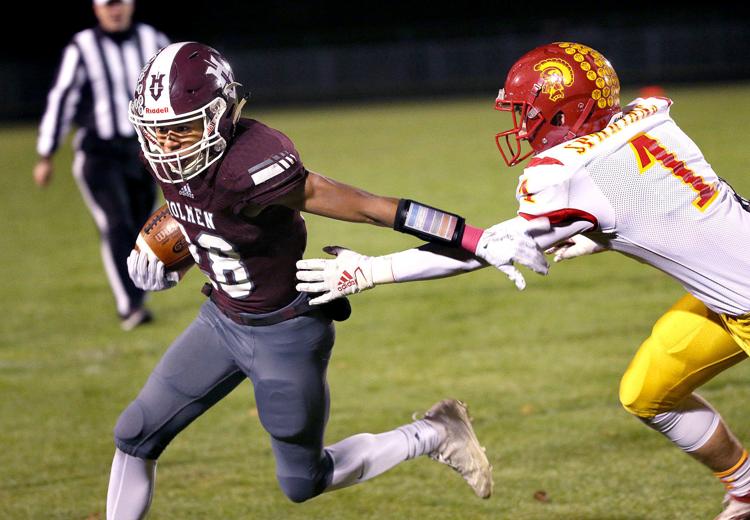 October 11: Sparta vs. Holmen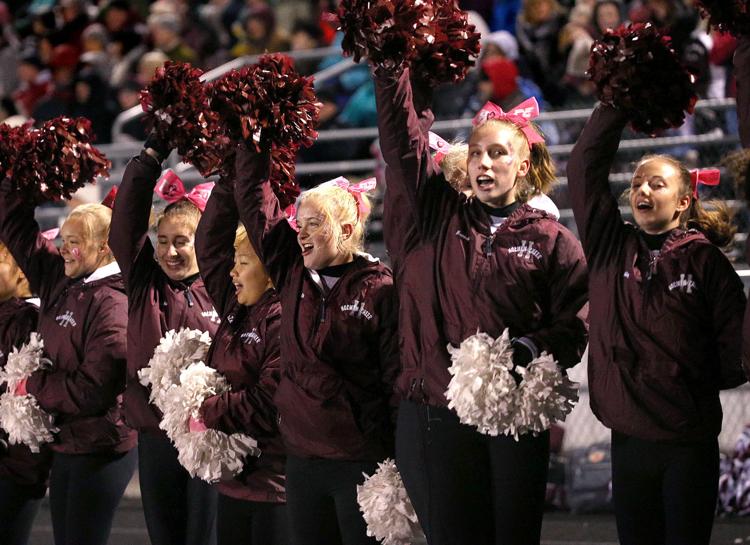 October 11: Sparta vs. Holmen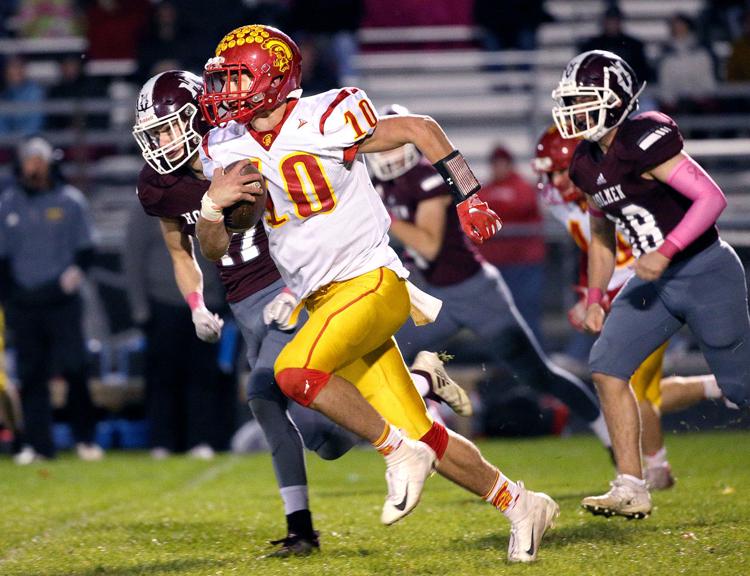 October 11: Sparta vs. Holmen
October 11: Tomah v.s West Salem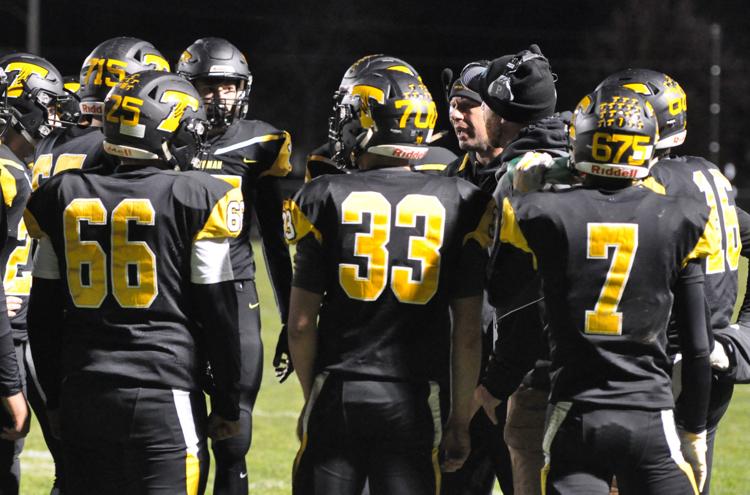 October 11: Tomah v.s West Salem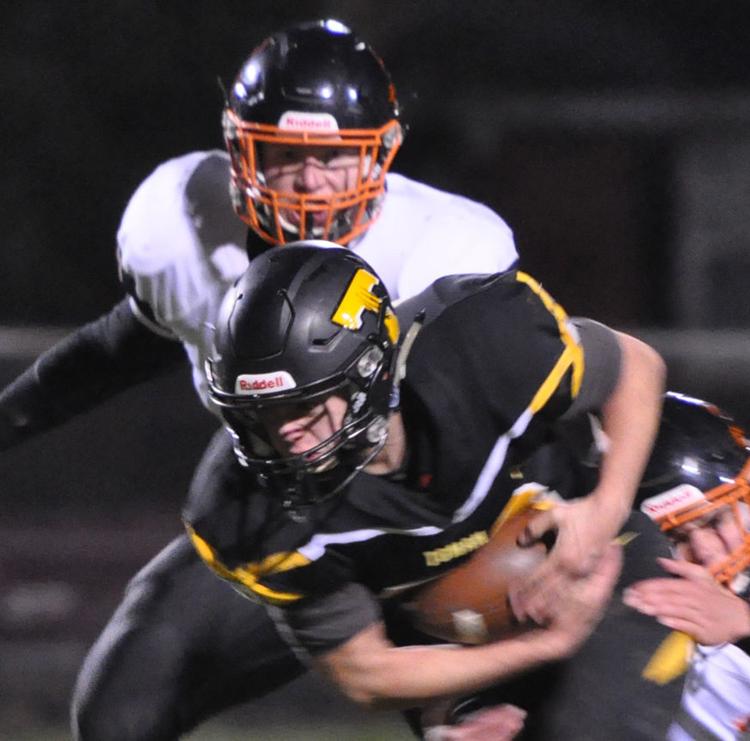 October 11: Tomah v.s West Salem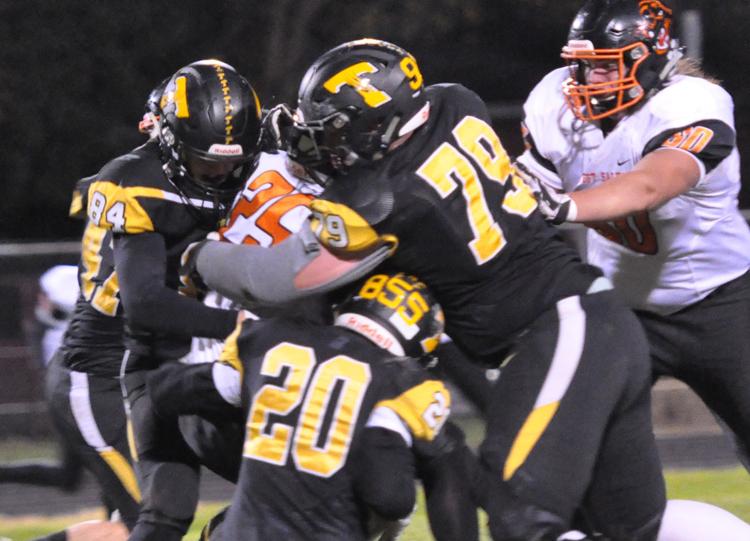 October 11: Tomah v.s West Salem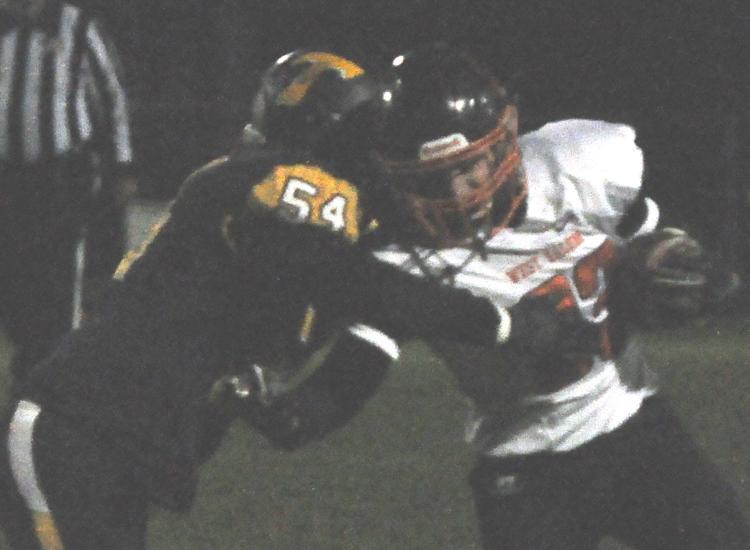 October 11: Tomah v.s West Salem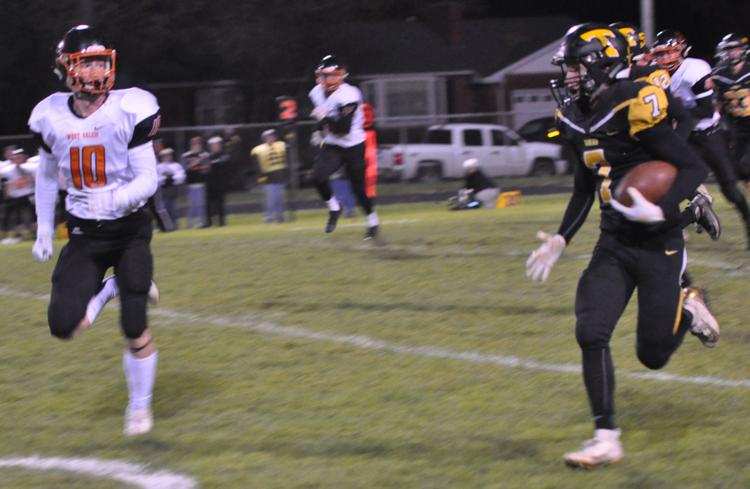 October 11: Tomah v.s West Salem