SPARTA — The Sparta High School football team made the first big play and last big play in a significant victory at Memorial Park on Friday.
A 38-33 win over Central that included firework after firework in the second half instantly showed everyone how far the program has come even the breakout performance that made the Spartans kings of their hometown and the talk of the Coulee Region.
Sparta (6-1, 4-1) stood toe to toe and absorbed every punch quarterback Johnny Davis and receiver Terrance Thompson could throw to make sure they still have a chance to win their first MVC championship.
That, by the way, won't be easy. Even with just two weeks left, multiple things have to go right for the Spartans to get that title.
But that will unfold over the course of two more Friday nights.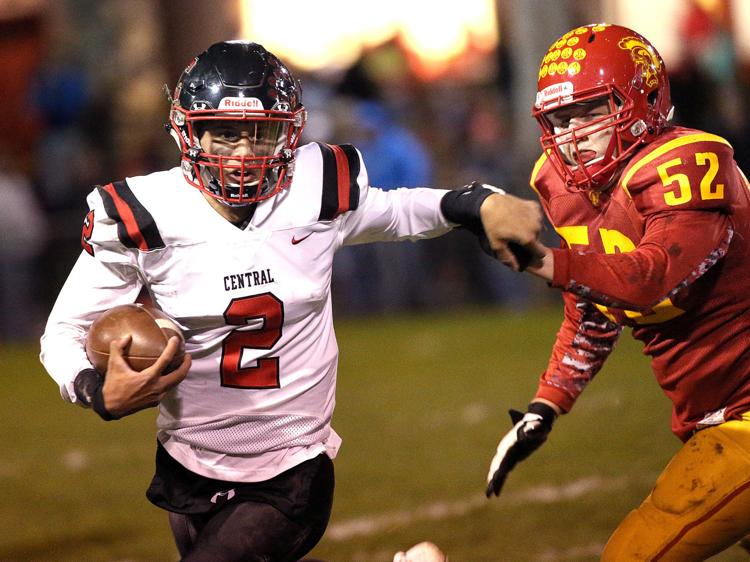 Let's talk more about how the Spartans held off the Red Raiders in a game that lived up to every bit of the hype that set it up.
Let's talk about Davis passing for 406 yards and two touchdowns and rushing for two scores.
Let's talk about Terrance Thompson, and the 13 catches and 205 receiving yards he had.
And let's talk about everything Cole Wisniewski and Co. did to nullify all of that.
It started on Central's first possession and on one of those 13 connections between Davis and Thompson. It was about a 15-yard throw that Thompson caught near the Sparta sideline before running up the field.
Wisniewski, a North Dakota State commit, trailed on the play and swiped at Thompson's arm as they ran. The ball popped out and into Wisniewski's hands as he put two feet on the ground before hopping out of bounds.
That play was significant because Sparta teammate Corbin Hauser followed it up with a 75-yard touchdown run to start the scoring.
You have free articles remaining.
Register for more free articles.
Stay logged in to skip the surveys.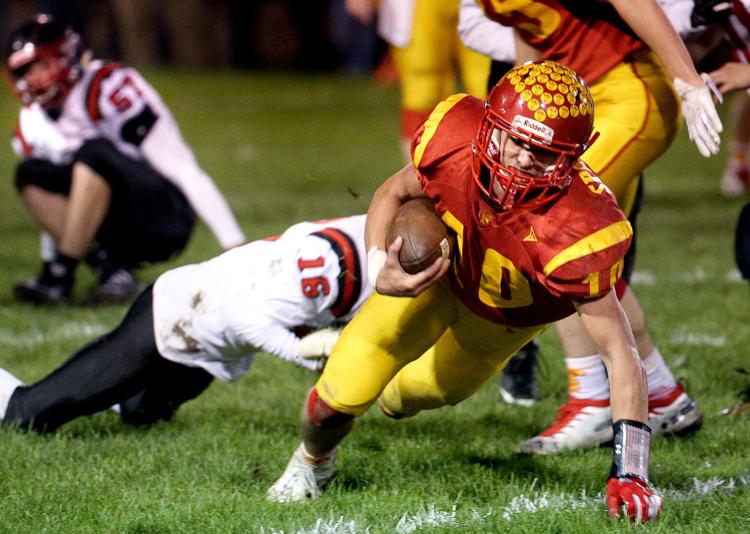 The last significant play also involved a Central fumble, and this one was recovered by Sparta sophomore Tye Klass, who also pinned the Red Raiders at their own 6-yard yard line with a punt as they faced the 38-33 deficit with 3 minutes, 3 seconds left.
No one on the Sparta sideline was comfortable with punting after failing to pick up a third down because all four of Central's second-half possessions to that point finished in the end zone.
Davis completed two straight 20-yard passes before running for another first down. But this time the ball squirted out of his hands, and Klass was there to capitalize.
"We forced four fumbles, and we got on two of them," Wisniewski said while walking off the field after the game. "Those plays were huge."
They weren't the only two.
Davis was fantastic with his ability to avoid the rush and complete passes to Thompson, Peter Fleming and Porter Pretasky. The Spartans got to him a couple of times — Wisniewski had a sack and stopped Davis as he looked for a receiver on a two-point conversion in the fourth quarter — but he was effective under the rush.
Davis was accurate on his long throws and showed perfect touch on 27-yard TD pass to an open Fleming down the middle of the field. Wisniewski, who rushed for 246 yards and three touchdowns, matched him with a couple of great throws down the right sideline.
Nick Kent was also there to provide the eventual winning touchdown on 47-yard run for a 38-27 lead with 6:44 left. Kent burst through the right side and broke free for the long run that turned the crowd behind the home bench crazy.
The Red Raiders answered one more time with the Davis-to-Thompson connection, but the Spartans were there to put the finishing touch on a very important win.
So those fumble recoveries weren't the only two big plays of the night, but they were the perfect bookends for Sparta during a memorable night on its home field.
---
Oct. 4: La Crosse Central vs. Sparta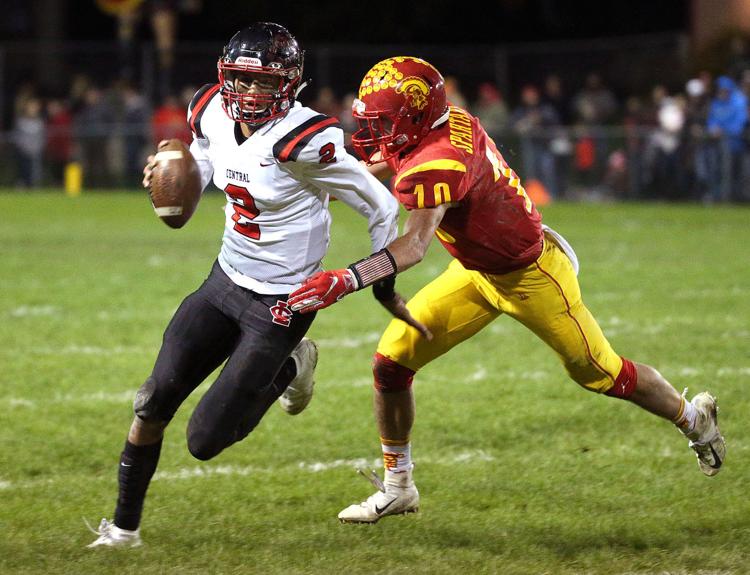 Oct. 4: La Crosse Central vs. Sparta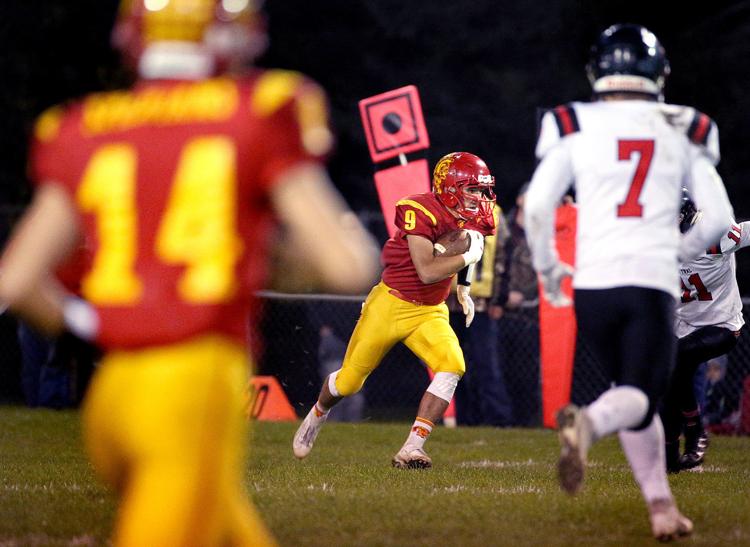 Oct. 4: La Crosse Central vs. Sparta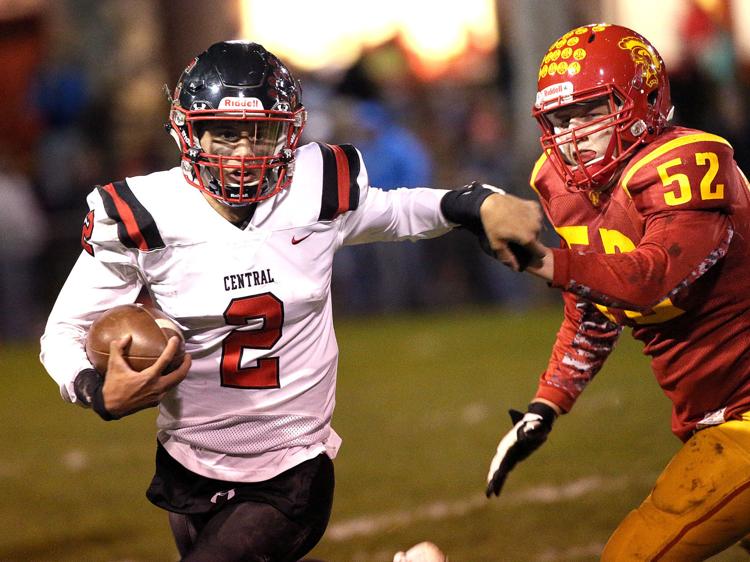 Oct. 4: La Crosse Central vs. Sparta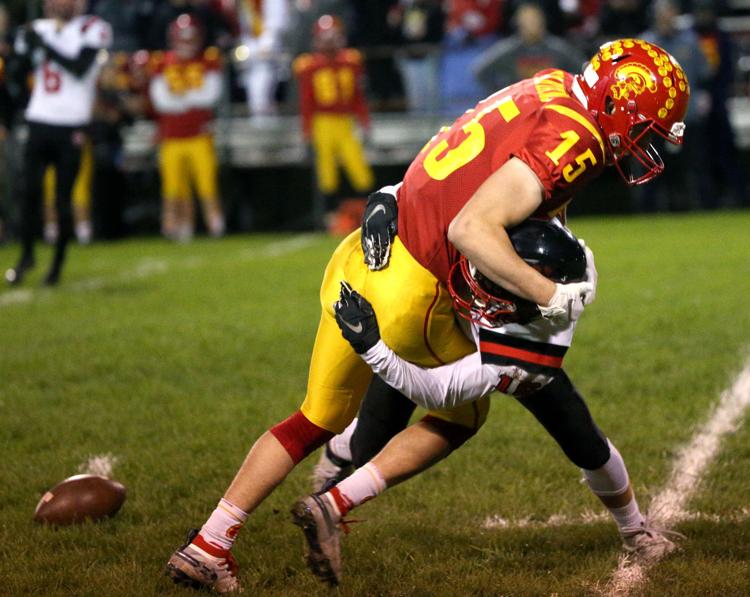 Oct. 4: La Crosse Central vs. Sparta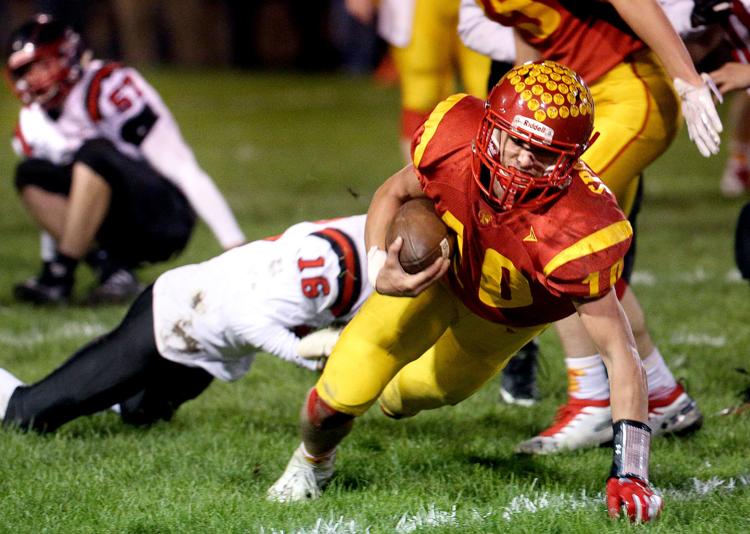 Oct. 4: La Crosse Central vs. Sparta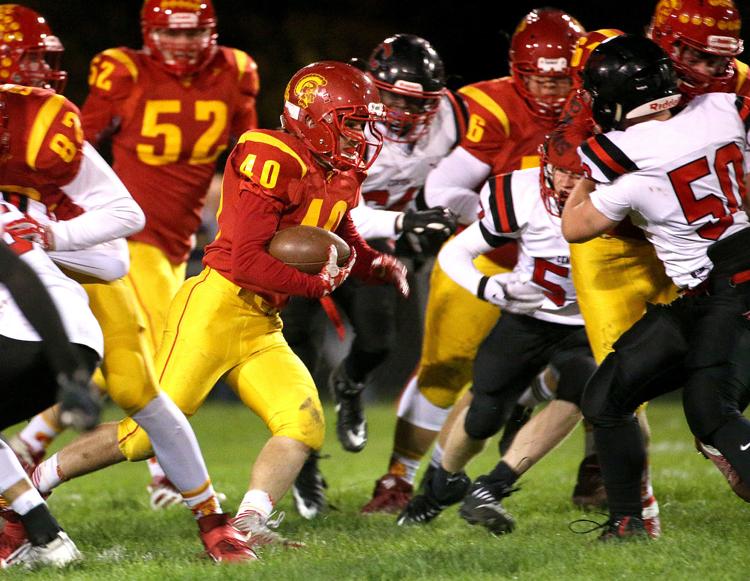 Oct. 4: La Crosse Central vs. Sparta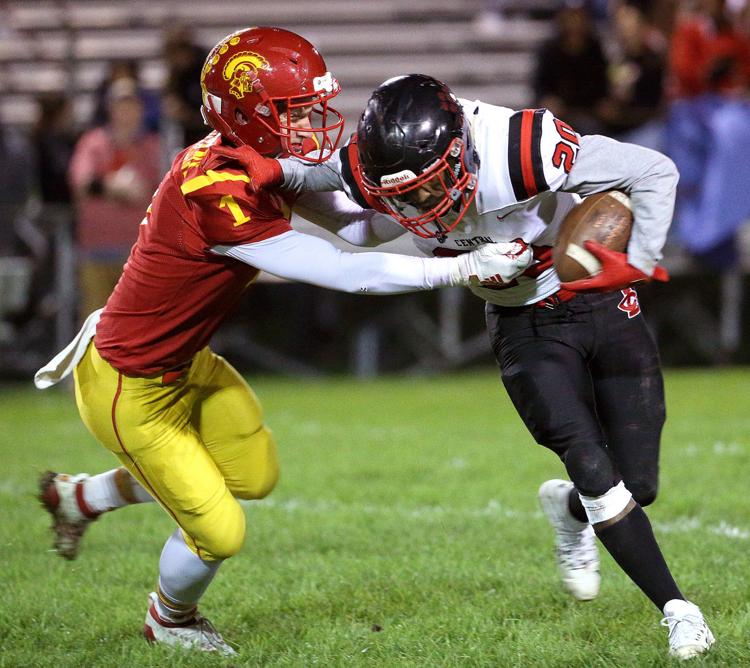 Oct. 4: La Crosse Central vs. Sparta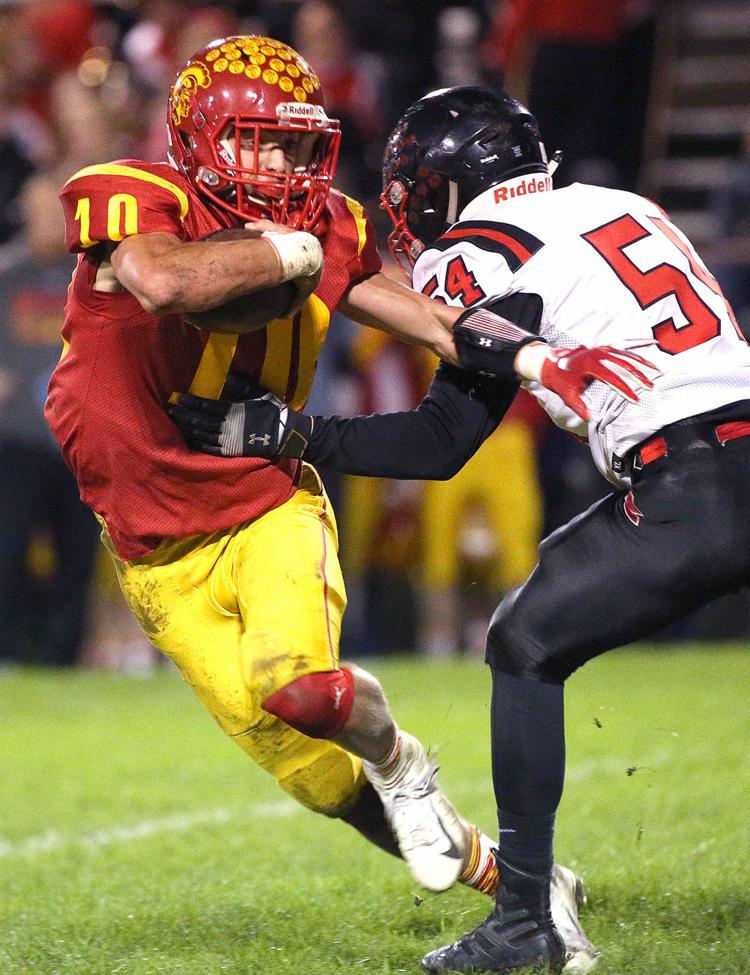 Oct. 4: La Crosse Central vs. Sparta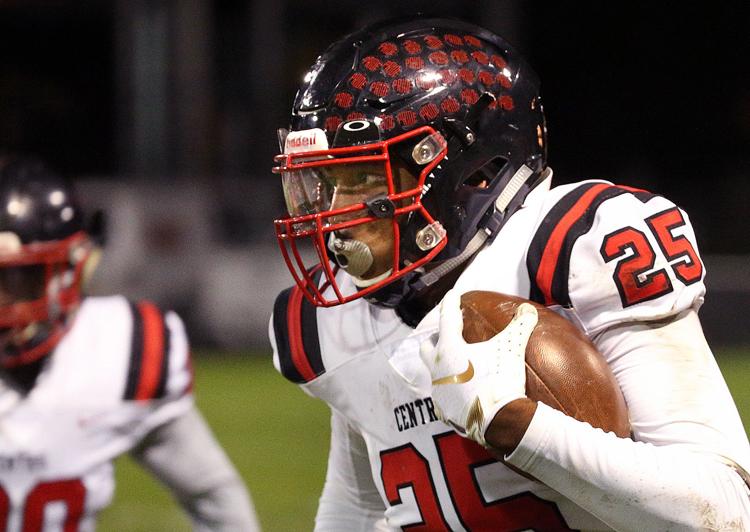 Oct. 4: La Crosse Central vs. Sparta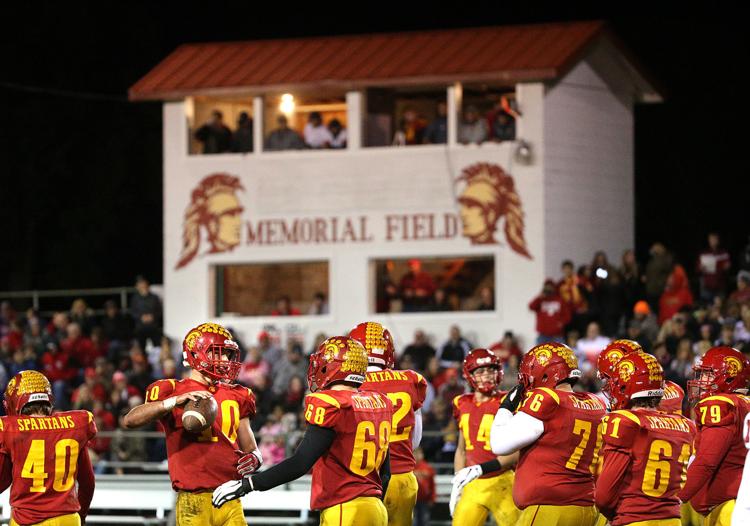 Oct. 4: La Crosse Central vs. Sparta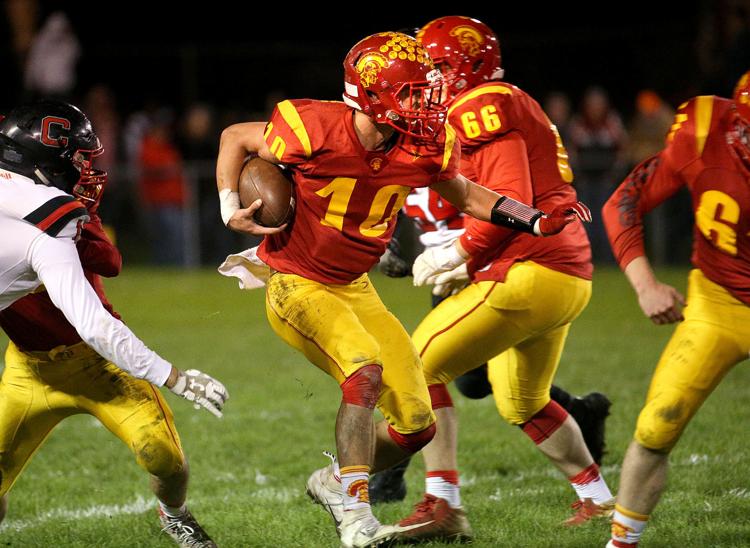 Oct. 4: La Crosse Central vs. Sparta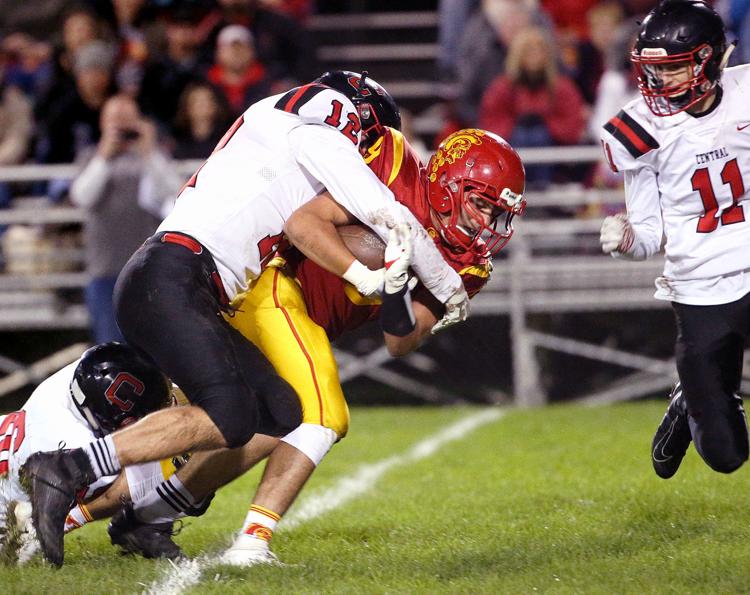 Oct. 4: La Crosse Central vs. Sparta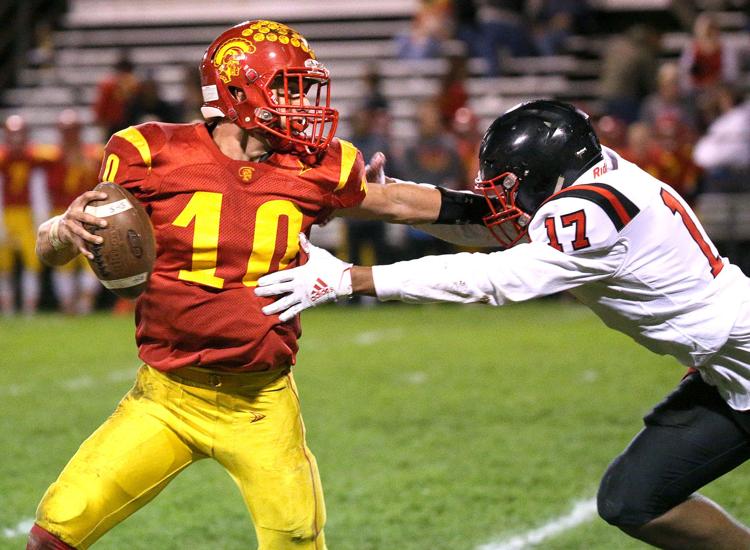 Oct. 4: La Crosse Central vs. Sparta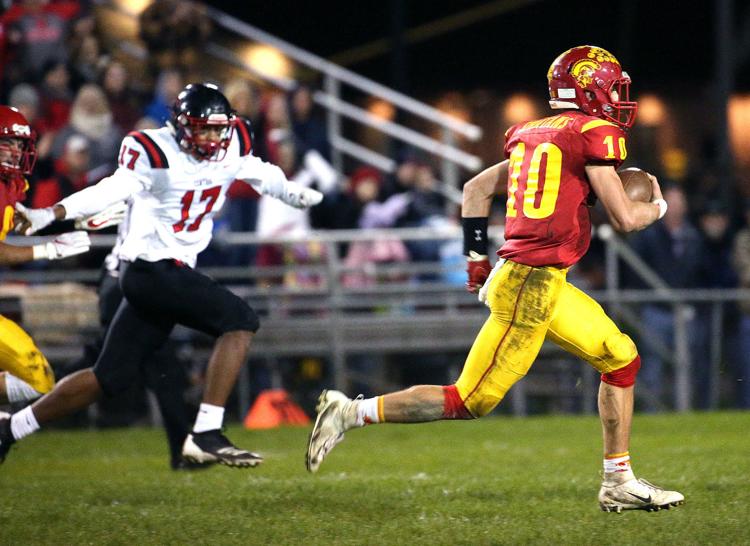 Oct. 4: La Crosse Central vs. Sparta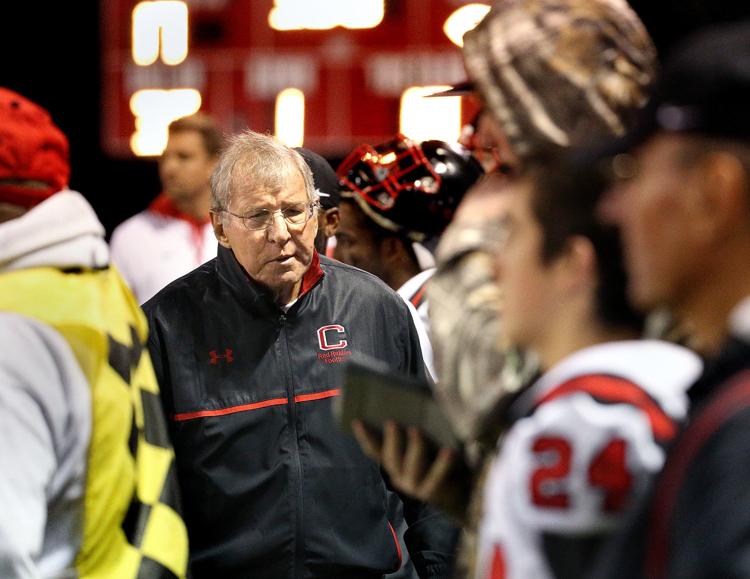 Oct. 4: Onalaska vs. West Salem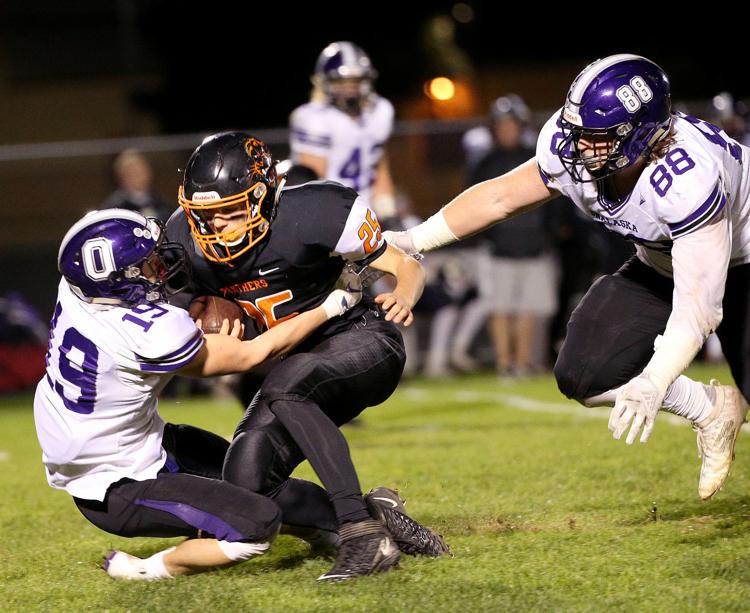 Oct. 4: Onalaska vs. West Salem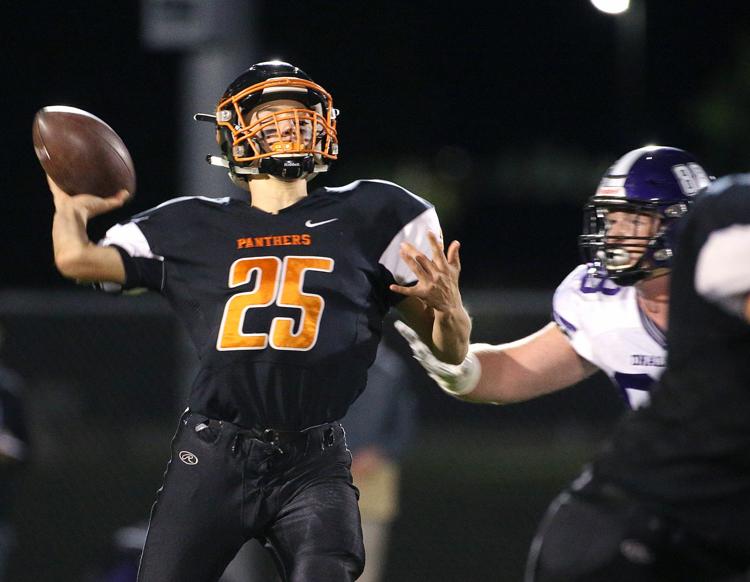 Oct. 4: Onalaska vs. West Salem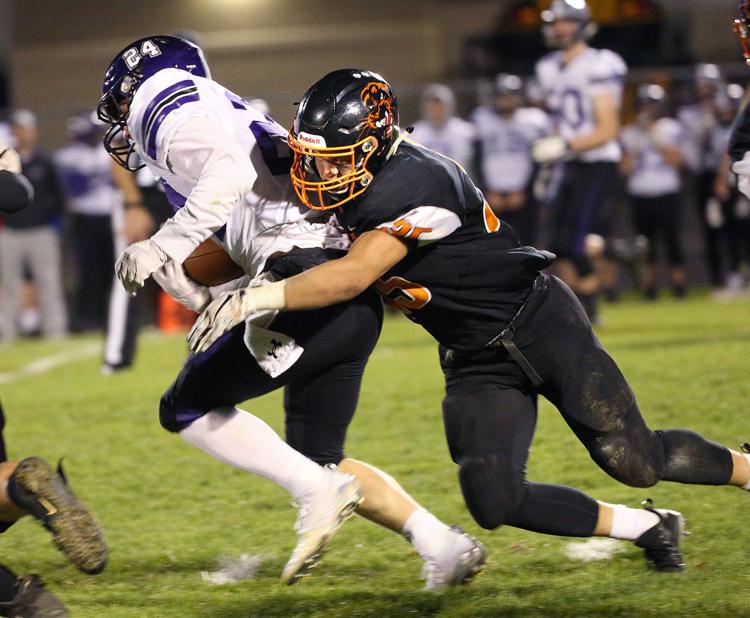 Oct. 4: Onalaska vs. West Salem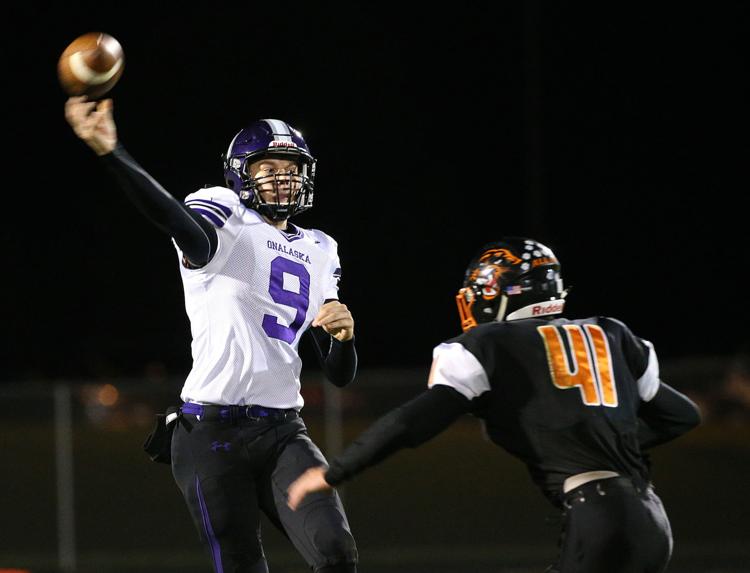 Oct. 4: Onalaska vs. West Salem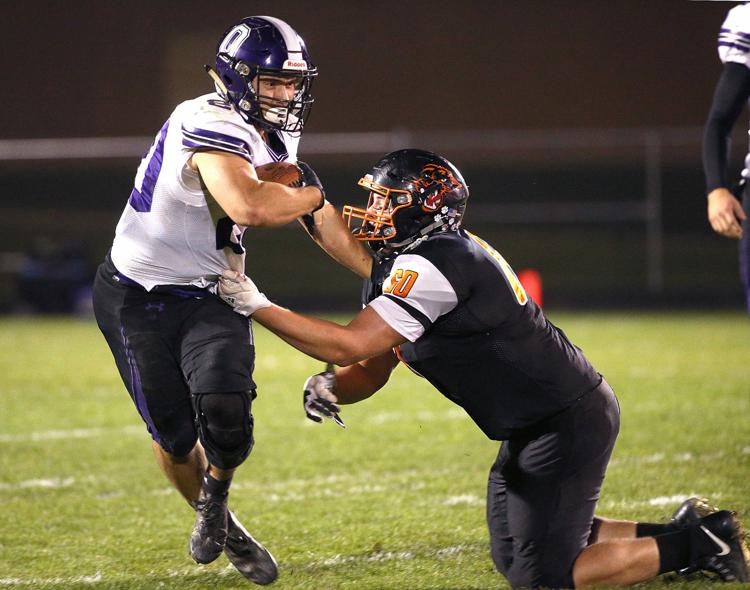 Oct. 4: Onalaska vs. West Salem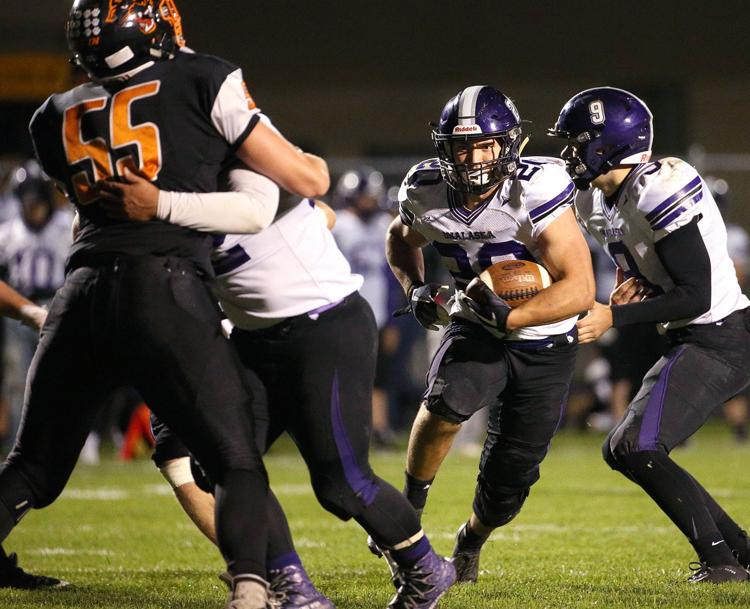 Oct. 4: Onalaska vs. West Salem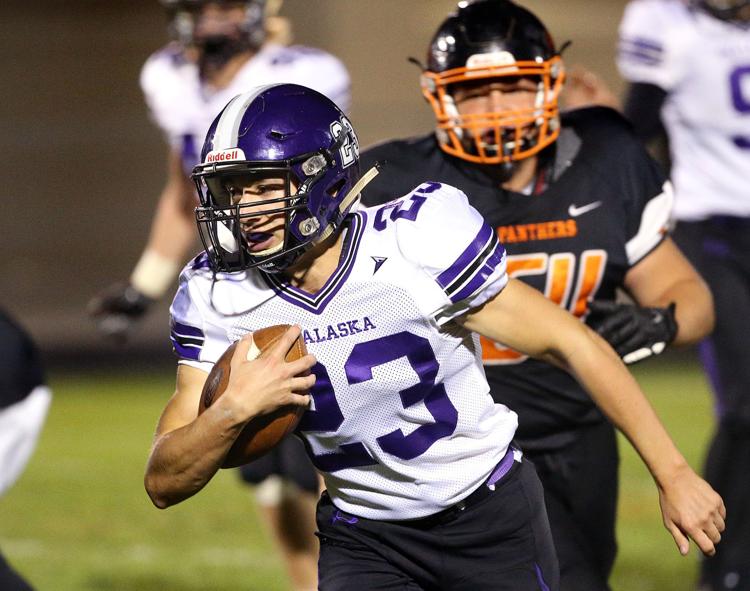 Oct. 4: Onalaska vs. West Salem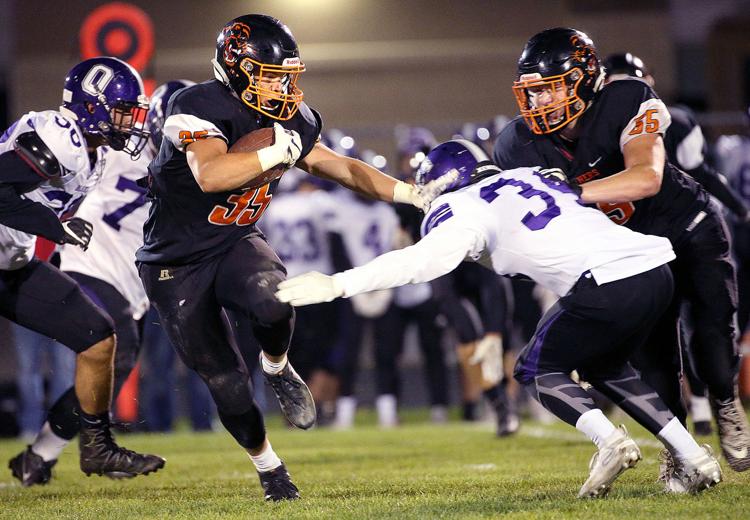 Oct. 4: Holmen vs. La Crosse Logan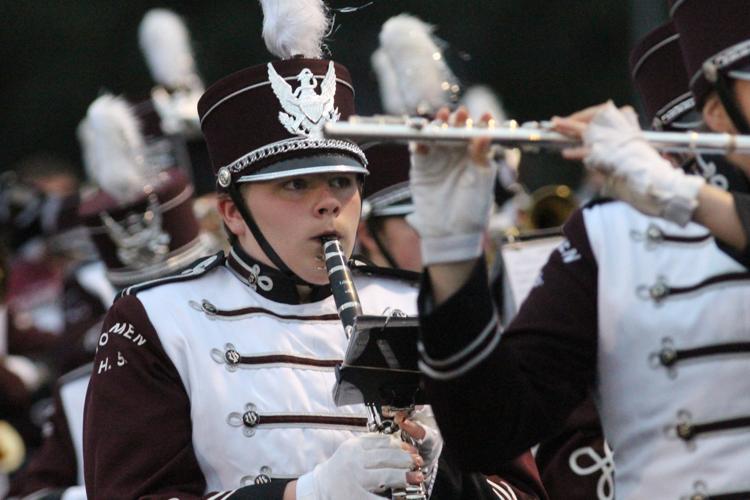 Oct. 4: Holmen vs. La Crosse Logan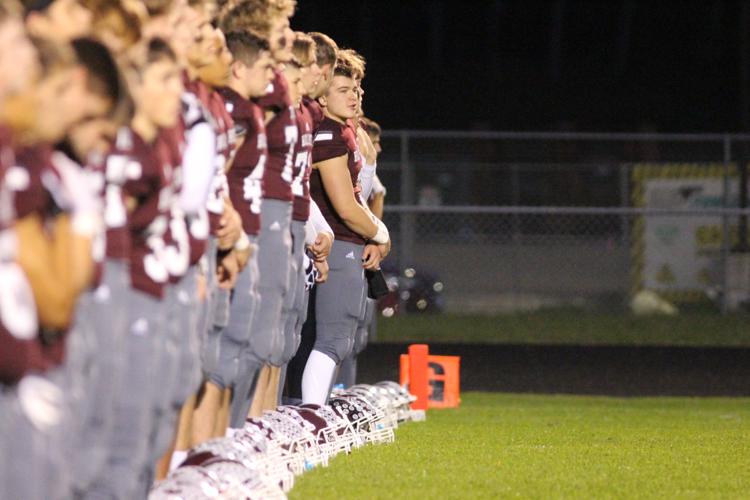 Oct. 4: Holmen vs. La Crosse Logan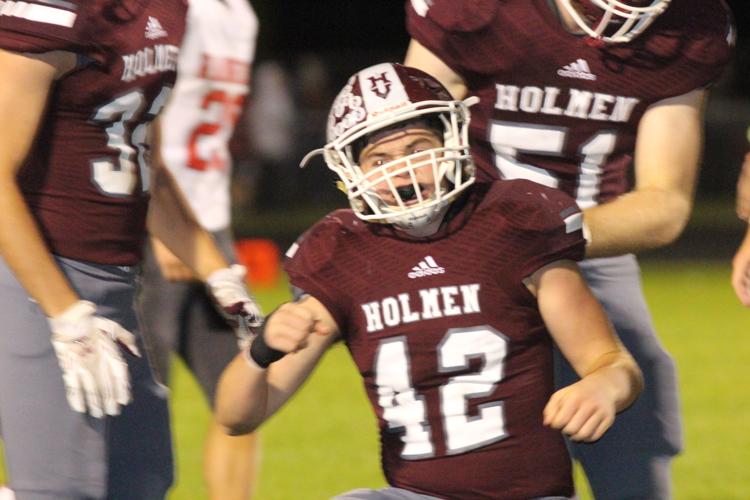 Oct. 4: Holmen vs. La Crosse Logan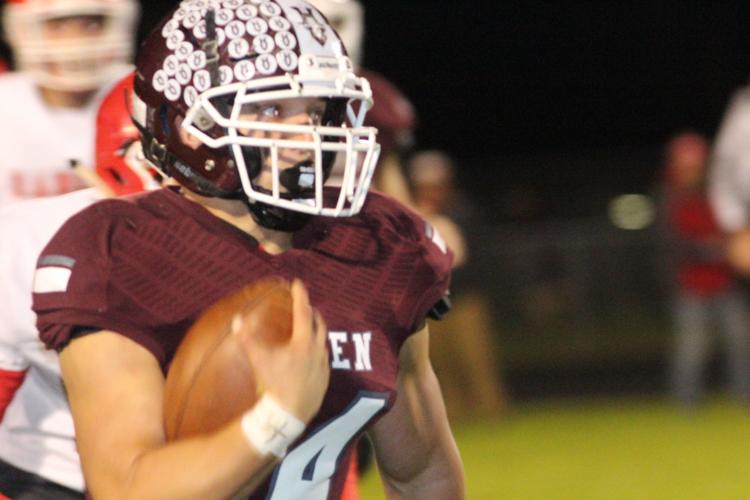 Oct. 4: Holmen vs. La Crosse Logan