Tony Servais decided to widen future professional options by continuing his education and becoming eligible to be an administrator for a school district.
That opportunity came much sooner than the Central High School football coach expected, and it happened to be at the same school he attended and has taught at for more than two decades.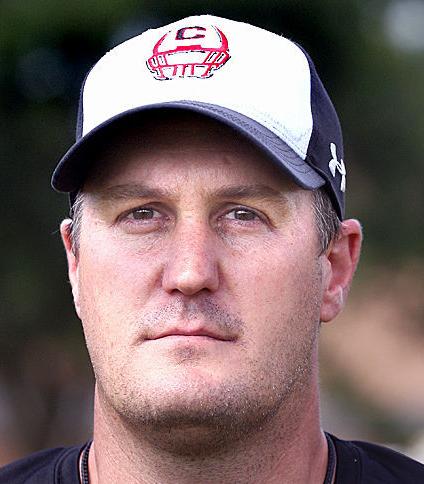 Servais is the new dean of students at Central, and a side effect of that new job means he won't continue as the RiverHawks' head football coach. Servais resigned from that position Thursday after 10 seasons of leading the team.
"I was thinking long-term with this, and I just finished my program in May," said Servais, who joined Central's coaching staff as an assistant to Dave Cayler in 1995 and took it over when Cayler resigned after the 2010 season."Then we had so many changes in our administration at Central this spring, and some positions became available.
"The more I thought about it and asked myself if it was something I'd be interested in, I realized I am."
Servais will start his new job on Aug. 11 and said he would continue to do what he has always done this time of year for football until a new coach is selected. He expects there to be interest from current staff members.
"The timing isn't the best for the football program, and I get that," Servais said. "But I will certainly help with the transition and am not deserting the program. I'll be around as much as I can and as much as the new coach needs me as much as the new job allows."
The first practice for the upcoming season is Aug. 3 with equipment being issued the day before. Scrimmages are Aug. 12 and 13, and the first games scheduled for Aug. 19. Central opens with a game against Eau Claire North at UW-La Crosse on Aug. 19.
The RiverHawks were 47-47 during the Servais tenure and won the MVC in 2012. Central made six playoff appearances under Servais and advanced to the second round three times.
The new coach inherits a real impact player in senior quarterback Mason Herlitzke, who passed for 803 yards and nine touchdowns and rushed for 647 and 11 as Central went 4-1 during an abbreviated season that took place in March and April. The La Crosse School District opted not to play last fall due to the COVID-19 pandemic.
Servais said the experience of not coaching during the typical football timeline last fall may help him adjust to stepping away from a routine that has dominated his life.
"I've already kind of gone through it for the first time," Searvais said. "Last fall, when we were supposed to be playing, we had to watch other teams play."
Servais has also been an assistant coach on the boys basketball staff for years, and he said that role will be addressed in the future.
New activities director Mark Ambrose, the former dean of students and previously a girls basketball coach at Central, said the position will be posted internally sometime next week.
"We hope to have someone in place in the next couple of weeks," he said. "We owe that to the kids coming back."