VIROQUA — Two seasons ago, Nick Schneider wasn't looking for running lanes. He was creating them.
But the Viroqua High School football senior's transition from offensive line to running back has stuck.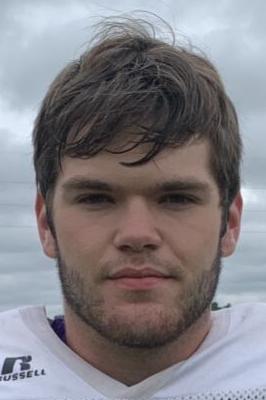 The position change, which began in the 2019 offseason, was gradual and partially out of necessity. The Blackhawks lacked skill position players, and the 6-foot-2 Schneider was one of coach Duane Skalecki's better athletes.
The plan was to have Schneider be the fullback in Viroqua's I-formation, which worked well until injuries left a hole at tailback.
"His brother (Christian) was the same way. They're pretty athletic — and we were kind of short on athletes — and as they got a little older, they thinned out a little bit, as well," Skalecki said. "When his brother was a senior, he got moved to tight end. We were maybe thinking that with Nick, and then we ended up having no running backs. So (we said), 'Nick, try running back.'"
Viroqua has had success with powerful running backs in the past — even as recently as Tyler Hannah in 2018 — and Schneider made the most of his new position.
He finished last year as the Blackhawks' leading rusher, and the team will lean on him again this season as it looks to improve on a 1-8 finish a year ago.
"Getting to touch the ball is a whole different experience," Schneider said. "Nothing beats just knocking someone down on the line, but it's definitely fun running over people."
The most difficult part of the switch from O-line to running back, Schneider said, was simply learning the proper way to carry the ball. Finding running lanes and making correct reads took time, too, but he grew more and more comfortable with each game.
In the final two weeks of the season, he totaled 217 yards and two touchdowns — about 40% of his output for the entire year.
"He's not going to burn anyone in a 40. I don't want to say that he's not skilled, but he's not a scatback either. But he's a punisher, and he will keep bringing it," Skalecki said.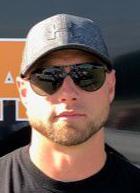 Skalecki believes Schneider helped Viroqua find its identity at the end of last season — "We need to run the ball," he said — and the goal is to stay true to it.
"It gives us a lot of confidence. We have a base," said senior wide receiver and defensive back Cale Anderson, who caught 11 passes for 168 yards and one touchdown last year. "We're not going in here saying, 'Who are we going to give the ball to?' We know we have our base, and then off (Schneider) we can go passing, we can give it to other guys."
The Blackhawks do hope to be effective through the air — likely via play-action — though they have to replace Drew Fortney at quarterback. Skalecki said the team will turn to junior Ethan Solberg, a former running back.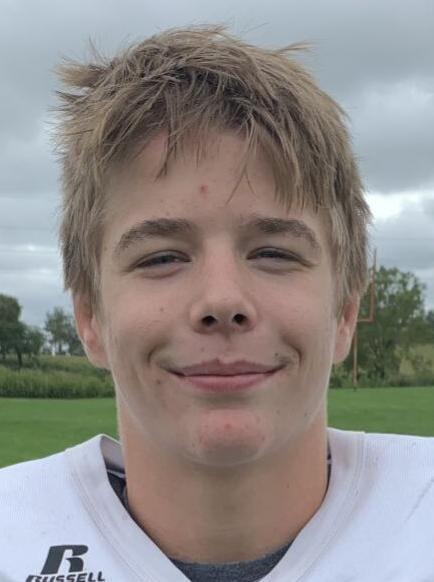 Skalecki feels Solberg will have good weapons on the outside — from returners such as Anderson and Blaine Conaway to newcomer Jacob Lotz, who stands at 6-4. Another year running the same system — this will be Skalecki's second season as head coach — should also aid the offense, which averaged just 12.6 points per game last year.
"We're running more fluently," Schneider said. "Everyone remembers the plays and stuff, so there's not as much messing around with that. We're just ready to get in there and go."
Schneider, Anderson and Conaway will play key roles defensively, as will linebacker Aaron Dobbs, whom Skalecki called a missile.
"(Defensive) linemen, linebackers (we have) a few guys filling in some spots, but overall it's a scheme they know," Skalecki said. "That's been the issue here is it's been a different scheme for so long, and we're finally starting to establish some fundamentals and some common scheme here instead of always trying to teach everything right from the start."
The Blackhawks open their season at Mauston on Sept. 25.
Be the first to know
Get local news delivered to your inbox!