The West Salem High School football team led Central by 14 points when the third quarter of its MVC game at Roger Harring Stadium began on Thursday.
The Red Raiders began the third by stopping the Panthers on three plays before putting together its first touchdown drive and drawing to within six.
The scoring pass from Johnny Davis to Greg Kohler and conversion run by Kohler may have put West Salem on its heels, but it had a successful response waiting to stay on track and record a 27-16 victory.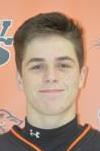 The plan involved a whole lot of Brendan Holt, and the junior running back was up for the challenge of tipping the scales of momentum back in his team's favor.
Following Central's score, Holt carried the ball eight consecutive times, finishing with a 3-yard touchdown plunge to put the Panthers firmly back in front at 20-8. Holt picked up all 59 yards on the possession, simply following the West Salem offensive line time and time again into the heart of the Central defense.
"We kind of talked about putting a drive together at halftime, and our offensive line bought into that," Panthers coach Justin Jehn said of the drive. "Brendan was running the ball really hard, but we've got to give credit to those guys up front that they were taking care of the line of scrimmage. I'm just really proud of our guys for being able to put together a good drive."
Holt, a 6-foot-1, 200-pound junior tailback, finished with 152 yards on 27 carries for West Salem, to go along with the 251 yards passing and 66 yards rushing from senior quarterback Ryan Beirne.
"He's a special player on both sides of the ball for us, and certainly he gives us more of a one-two punch in the backfield," Jehn said of Holt. "I thought Ryan threw the ball pretty well, too, so if we can have multiple ball carriers and be multiple on offense, that's going to prevent people from dialing in exclusively on any one of our schemes."
Holt said that the Panthers found something that was working, so they simply stuck with it.
Added Holt: "I really just think we were running it down their throat, so they just kept giving it to me."
CALEDONIA KEEPS WINNING: Caledonia ran its winning streak to 29 games on Friday — a streak that's now seventh-longest in Minnesota history — with a dominant-yet-somehow-a-bit-sloppy win over Lake City, 39-7.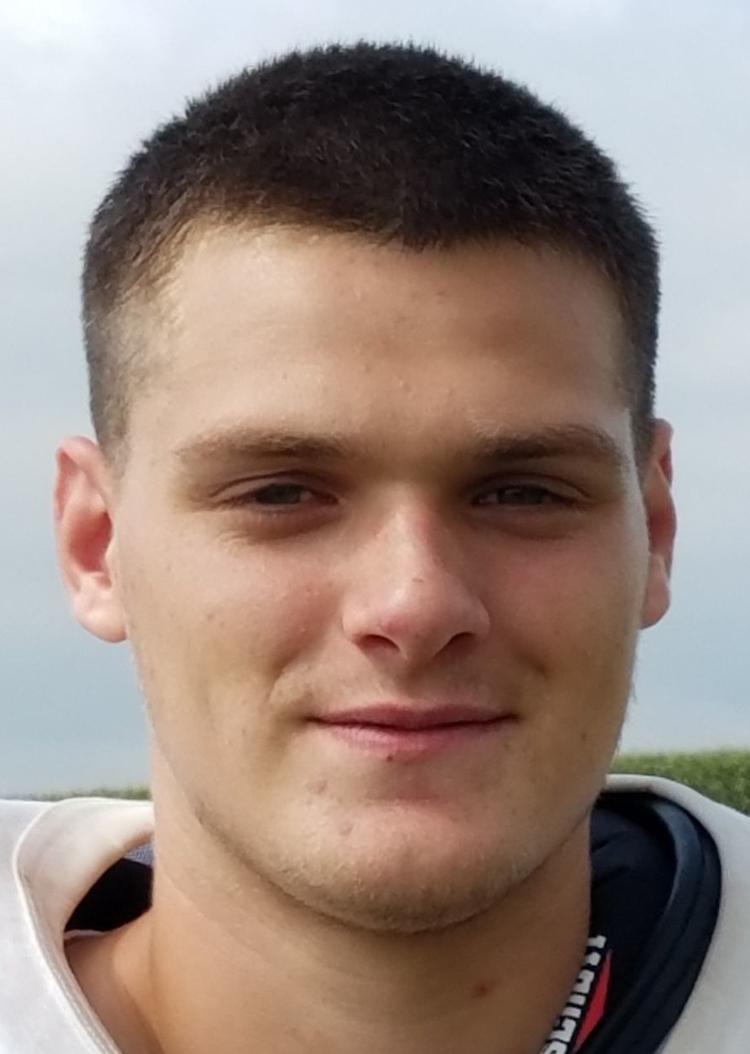 The Warriors did so despite playing three different quarterbacks in the game. Senior Owen King, sophomore Noah King (Owen's younger brother), and freshman Isiah Reinhart all took snaps under center in Caledonia's I-formation. However, Warriors coach Carl Fruechte said the rotation was intentional, and its purpose is to get Noah King ready to potentially help extend that winning streak even further.
"That's what we're hoping to do," Fruechte said. "We just want to always get better for the future. Owen is fine with it. We're glad we got Noah in … and it was fun to get Isiah in there, because he's been working really hard."
Owen King, who's been the quarterback on the team's back-to-back MSHSL Class AA state champions, will be a scholarship basketball player at NCAA Division I South Dakota State University next year. The idea is to get Noah King more time now so that when he takes over full-time next year, there won't be any learning curve.
If Friday night is any indication, Noah King is ready to go right now.
After Owen King engineered scoring drives on Caledonia's first two possessions, Noah King came off the bench and launched a pass down the right sideline to senior receiver Andrew Goergen for 38 yards. He had two rushing touchdowns in the game to go with 85 yards passing, while Owen King was 8-for-12 with 155 yards and two touchdowns through the air.
Caledonia has won 48 straight regular-season games heading into Friday's matchup at Triton. The Warriors are 128-6 since the start of the 2007 season, and three of those losses — by a combined 18 points — have come during the regular season.
FOURTH-DOWN SUCCESS: Holmen decided to try and convert an early fourth down against Menomonie in Week 2, and the attempt failed and gave the Mustangs good field position and the chance to build a big lead early.
The Vikings faced a fourth-and-4 at Onalaska's 46-yard line on their first drive of Friday's game and rolled the dice again. The handoff went to Mitchell Torud, who burst over the left side for a 9-yard gain and glimpse of what was going to happen all night in a 56-29 victory over the Hilltoppers.
Holmen (2-1, 1-0) was 7-for-9 on third down and 2-for-2 on fourth down through the first three quarters, and the early fourth-down conversion went a long way in building the confidence necessary for a rivalry victory.
"You've got to make plays when you have the opportunity," Holmen coach Travis Kowalski said. "That's all we did in this game."
Holmen senior Drew Becker rushed for 230 yards and five touchdowns to run his season totals to 468 yards and six TDs.
SPARTANS ROLL INTO BIG GAME: After enjoying a breakthrough 2016 season that ended a long playoff drought, Sparta has continued the success with a lineup that looks nothing like the one it had a year ago.
Sparta has six new starters on offense and nine new starters on defense, but that hasn't stopped it from starting with a 3-0 record after beating Aquinas 37-0 on Friday.
The Spartans have shut out two straight opponents — Westby and Aquinas — heading into a key game at Logan (2-1, 1-0) on Friday. Sparta made a statement last season by knocking off the Rangers in Sparta.
Sophomore quarterback Cole Wisniewski has adapted very well to the varsity game and has 395 rushing yards and six touchdowns after scoring four times against Aquinas.
MUSTANGS REPRODUCE TREND: Melrose-Mindoro understands the challenge of opening every season against Bangor, but it always finds a way to benefit from it, too.
The Cardinals beat the Mustangs 51-7 in Week 1, but Melrose-Mindoro (2-1, 1-0) has won its last two games in following recent history for the team.
Melrose-Mindoro won out and claimed the Dairyland Conference championship after opening with a loss to Bangor last season. It won five straight and went 7-2 after Bangor beat it in Week 1 in 2015 and won four in a row after the opening loss the year before.
The Mustangs appear to be heading for big things again after beating Greenwood 42-0 and Blair-Taylor 49-7 the last two weeks.