WESTBY — There have been years in which Westby High School football coach Andy Hulst has been able to lean on a standout player. Former running back Ryan Daines, the 2018 Tribune Player of the Year, is a prime example of that.
But if the Norsemen are to improve upon last season's 2-7 finish, they will need their production to come from a number of spots.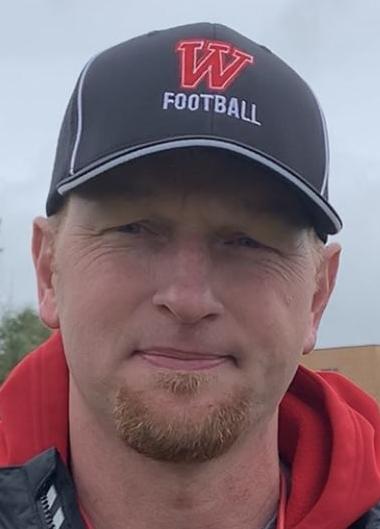 "I think we're just going to be really balanced, to be honest with you," Hulst said, "because I don't think our strength is going to be so much we can just mow teams over or we can spread teams out and just pick them apart.
"We have to be balanced, I think, to have some success on offense."
And Westby has the pieces to achieve that balance.
Junior quarterback Dillon Ellefson, who completed 69 of 153 passes for 1,030 yards and eight touchdowns last year in his first season under center, returns along with senior running back Brett Jorgenson, who filled in for an injured Austin Mowery in 2019 and led the team with 391 rushing yards and six touchdowns.
The Norsemen have a pair of starters — 6-foot-4, 220-pound junior tackle Dylan Nottestad and 6-foot, 230-pound senior center Joe Roethel — back on the offensive line, too, in addition to seniors Hayden Martine and Andrew Manke, who didn't start but saw their fair share of time on the field.
With a wealth of experience returning, Hulst has confidence in his team.
"I don't think we have a huge, standout stud necessarily, but I think we have a good core group of guys that are fairly athletic," Hulst said.
Ellefson, with one season under his belt, expects himself to be more efficient this year. He said the game started to slow down at the end of last season as he learned how to read defenses. Hulst hopes his quarterback will be more accurate — Ellefson completed 45% of his passes and threw six interceptions last year — while also making an impact with his legs.
But Ellefson will be without his top two targets from 2019: Joe Armbruster and Davontae Spears, who combined for 51 catches for 815 yards and four touchdowns.
Jorgenson, who was a member of the Westby 1,600-meter relay team that finished third at the 2019 WIAA Division 2 state track and field meet, could help open things up by being effective on the ground, as could junior Cade Fleming, who missed last season with an injury.
And Ellefson will still have options on the outside. Hulst expects seniors Gavin Bergdahl and Jack Nelson to play important roles at receiver, and Ellefson said he has meshed well with junior Prince Preston.
"With the push back of the season, it gave us a lot of time to get better," Ellefson said. "We were going up to the game field multiple times a week, running routes. I feel great about my wide receivers and my running backs and my line."
Those days doubled as conditioning sessions, which Ellefson believes will help the team close out games. Westby lost four games by one possession last year, and the Norsemen had a lead going into the fourth quarter in two of those games.
Shoring up things on defense, which allowed an average of 25.1 points per game in 2019, could also aid on that front. Nottestad will set the tone for the D-line, while Jorgenson (outside linebacker), Nelson (defensive back) and Briggs Hellwig (linebacker) are among names who bring varsity experience.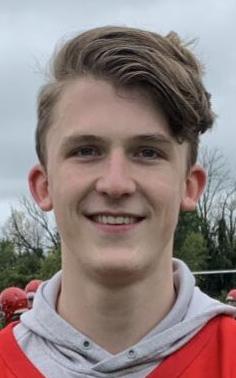 "You know, we only won two games last year. We were in a lot of games, but we just couldn't quite get over that hump," Hulst said. "So I'm hoping with this group, they can. It's just a ton of unknowns with the new guys coming in (and) the season as it is, there's just a huge question mark. But I think everyone's excited."
Westby opens the season Sept. 25 against Onalaska.
Be the first to know
Get local news delivered to your inbox!