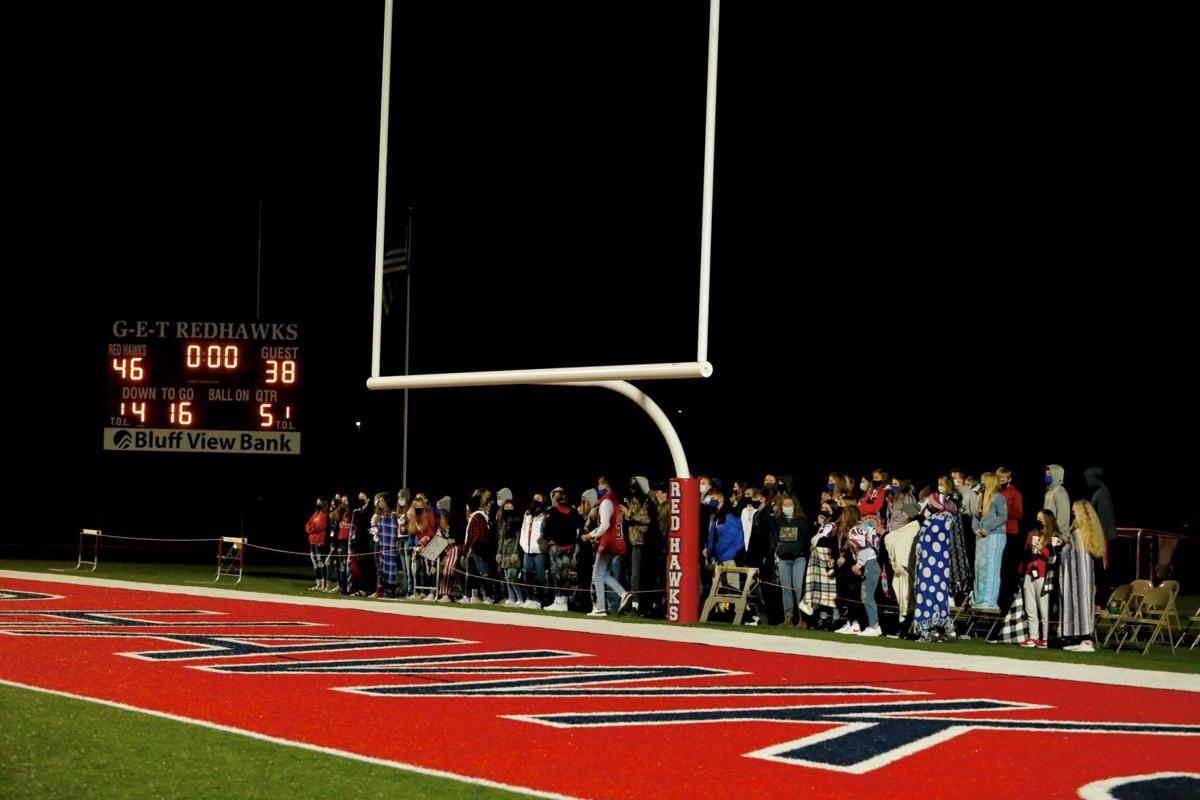 GALESVILLE — The G-E-T High School football team improved to 2-0 on the alternate season with a 50-6 blowout win over nonconference foe Kingdom Luther Prep on Thursday night.
Sophomore running back Brady Seiling had five carries for 93 yards and three rushing touchdowns, while senior running back Luke Vance had eight carries for 84 yards and two touchdowns.
Seiling recovered a blocked punt to put the Red Hawks on the board first, then had touchdown runs of 24 and 26 yards to extend G-E-T's lead to 20-0 with 2 minutes, 26 seconds left in the first quarter.
Vance had TD runs of 52 and 27 yards to push the Red Hawks' lead to 36-0 with 10:52 left in the second quarter. Seiling found the end zone again, and Benjamin Hilton scored from 2 yards out as G-E-T built a 50-0 lead at the half.
CASHTON — The Eagles, who improved to 2-0 overall and in the conference, led 19-0 at the half.
A 20-yard touchdown pass from Jacob Huntzicker to Dylan Bayer got Cashton on the board first. Colin O'Neil, Tyson Menzynski and Bret Hemmersbach also found the end zone for the Eagles.
Brookwood 14, Wauzeka-Steuben/Seneca 0
WAUZEKA, Wis. — Kaden Brandau had a rushing touchdown in the first and third quarters as the Falcons improved to 1-1 overall and in the conference.
Brandau finished with 104 yards on 13 carries, while Jaydon Koltermann had 25 carries for 117 yards.
Brookwood held Wauzeka-Steuben/Seneca to 101 yards of offense while forcing three turnovers.
Jojo Davis had 13 kills and Jazzy Davis six as the Rangers snapped a four-game losing streak with a 25-21, 21-25, 26-24, 22-25, 15-11 victory.
Logan (3-6) also got 16 assists and 14 digs from Ava Dettwiler, 26 digs from Lauren Boge and 22 assists from Avery Werner.
New Lisbon 3, Brookwood 0
ONTARIO, Wis. — The Falcons fell 25-15, 25-23, 25-17.
Joseph Lee scored two goals and assisted on two more to help the RiverHawks improve to 2-0.
Lee assisted Quincy Kay at the 10:40 mark to open scoring then followed with his first goal less than three minutes later.
Solomon Szymanski got the Rangers (1-1) on the board at the 31:40 mark, but Lee struck early in the second half before setting up Kohl Blanco for the final goal of the game.
Eau Claire Memorial 7, Holmen 0
HOLMEN — The Vikings fell to 0-2.
Photos: Red Hawks defeat Spartans in overtime 46-38
Photos: G-E-T Football vs Sparta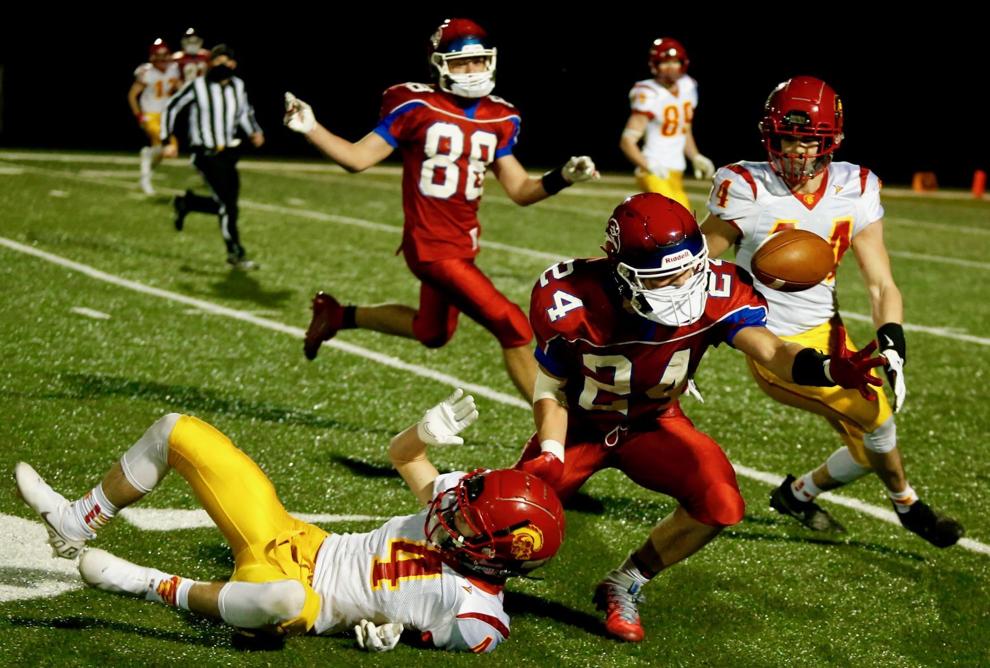 Photos: G-E-T Football vs Sparta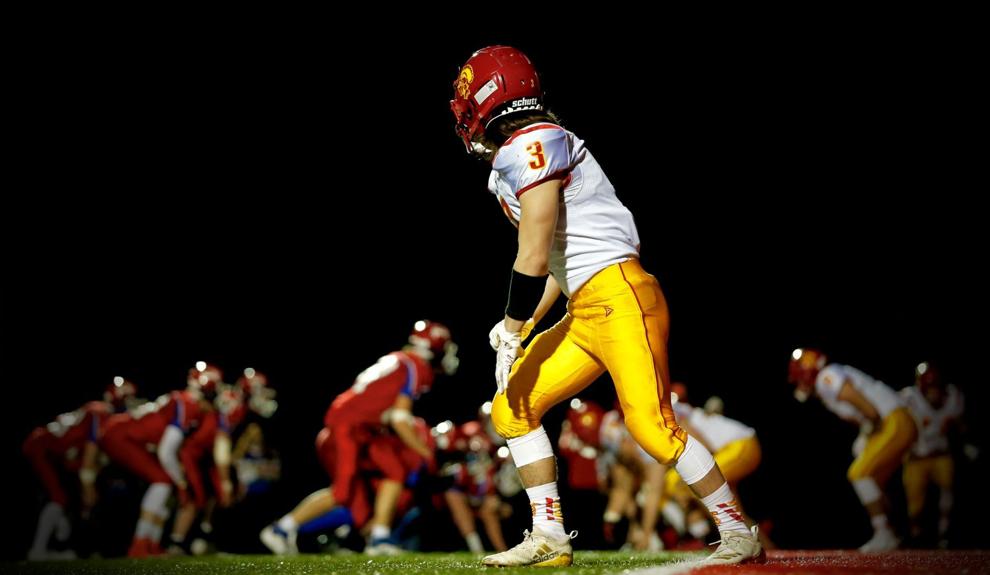 Photos: G-E-T Football vs Sparta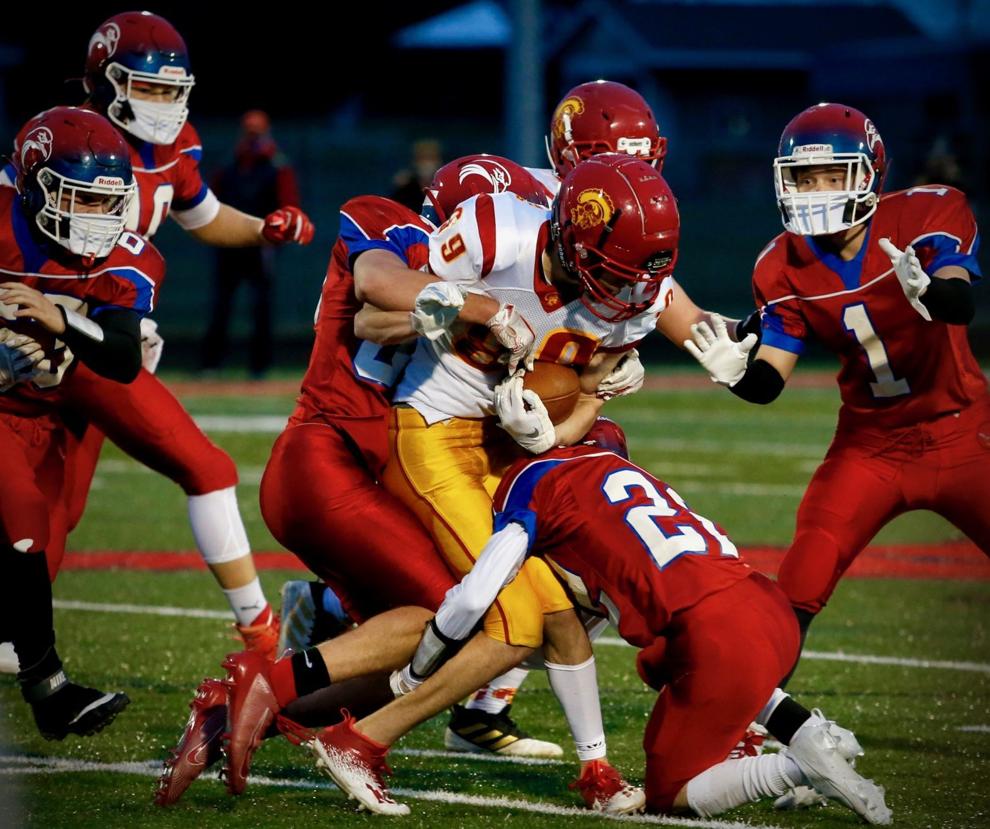 Photos: G-E-T Football vs Sparta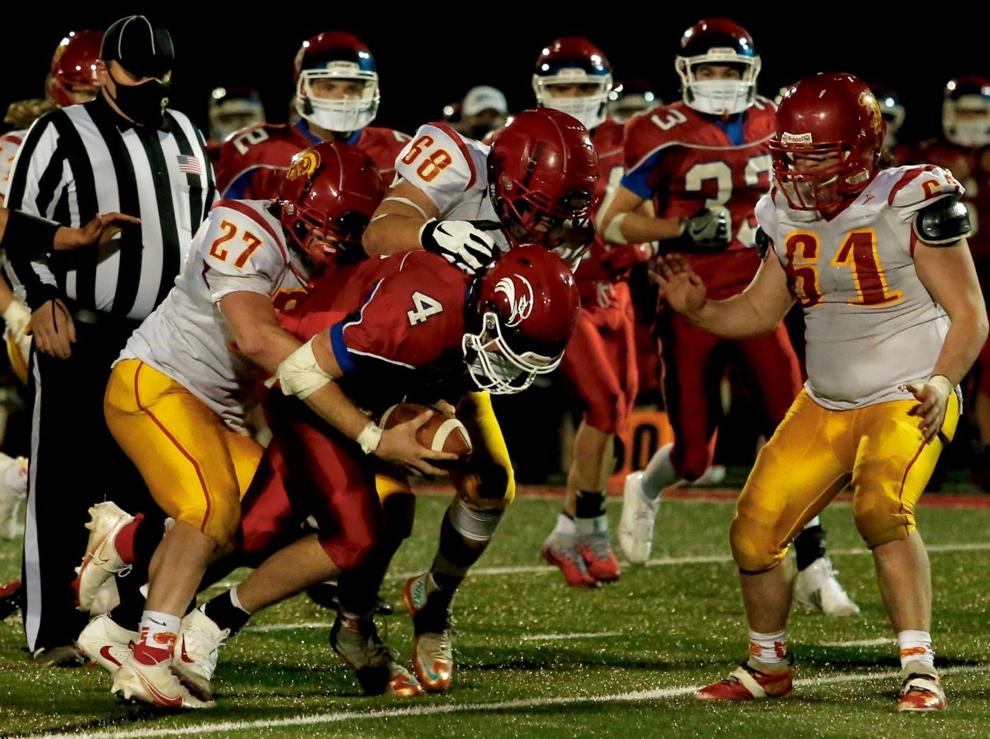 Photos: G-E-T Football vs Sparta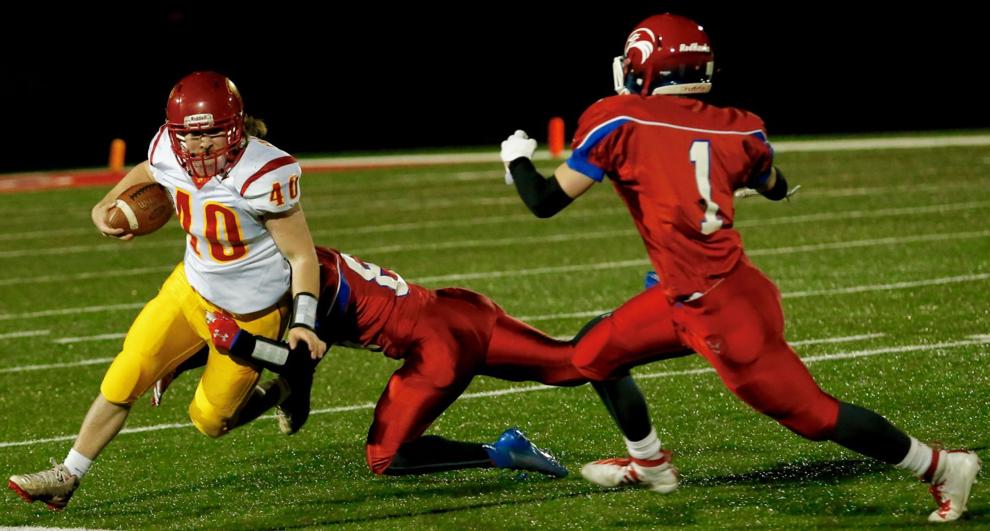 Photos: G-E-T Football vs Sparta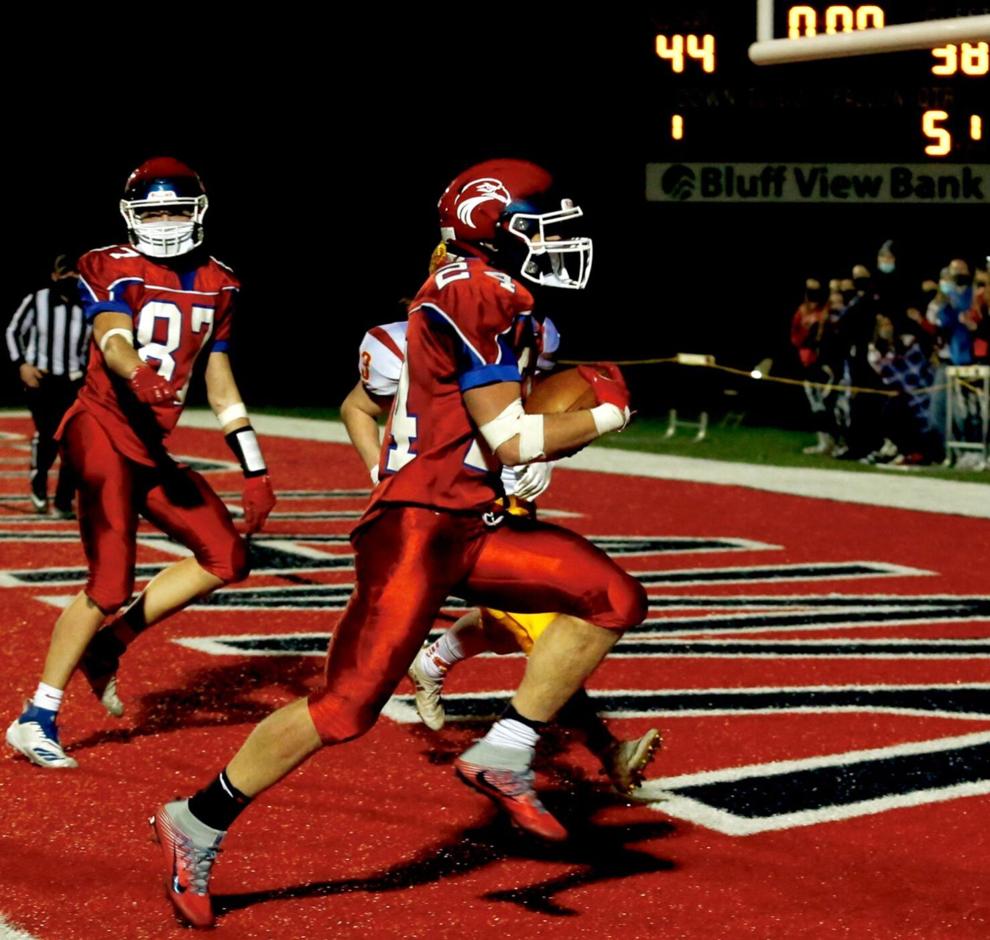 Photos: G-E-T Football vs Sparta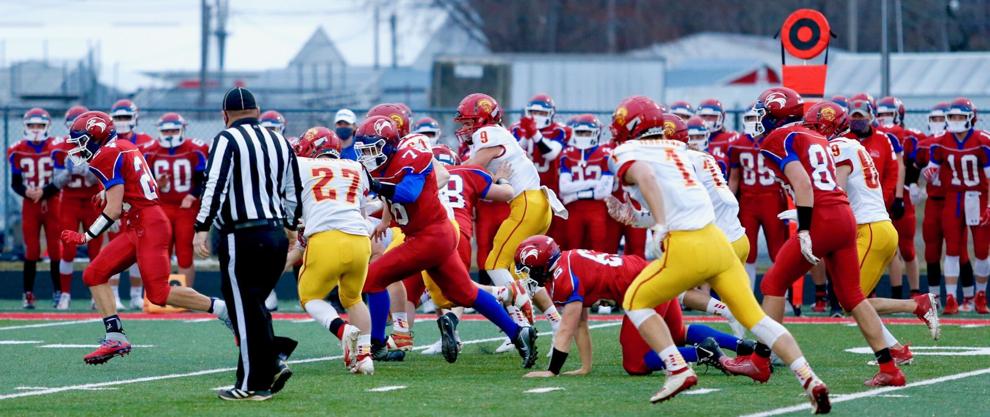 Photos: G-E-T Football vs Sparta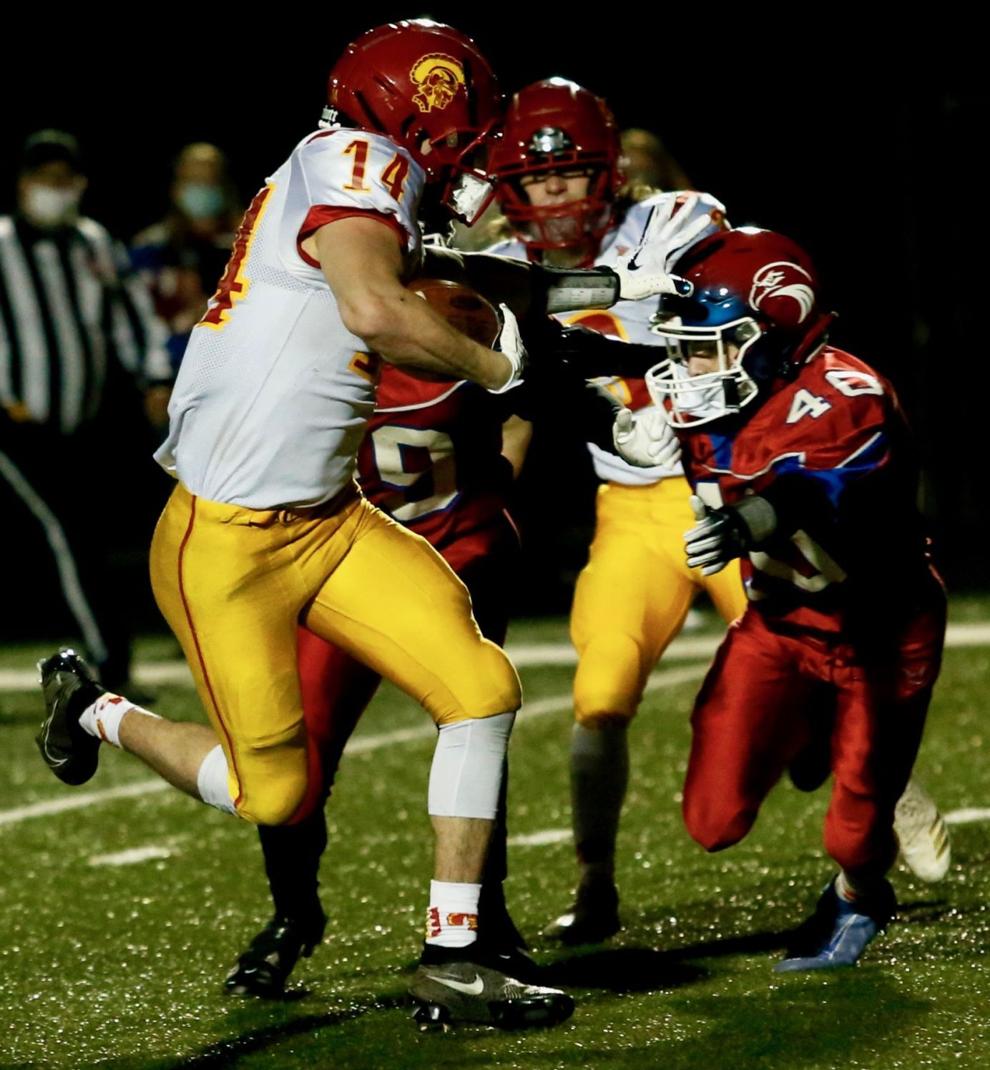 Photos: G-E-T Football vs Sparta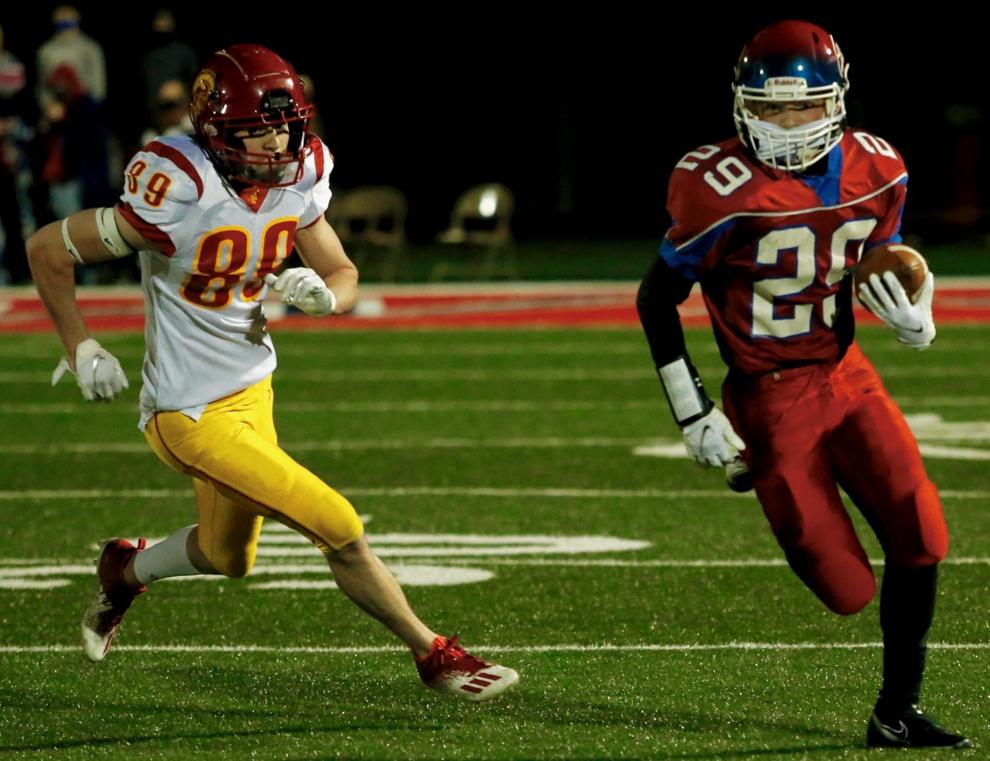 Photos: G-E-T Football vs Sparta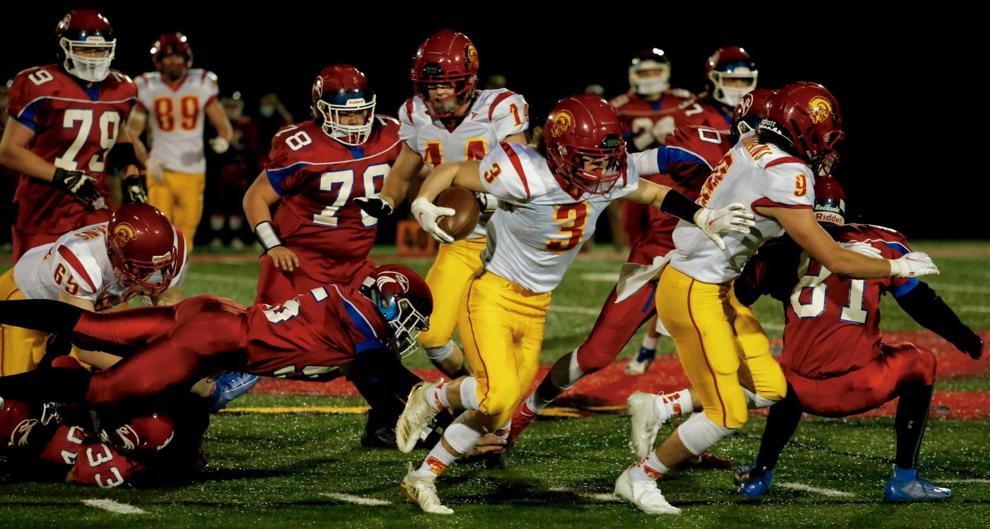 Photos: G-E-T Football vs Sparta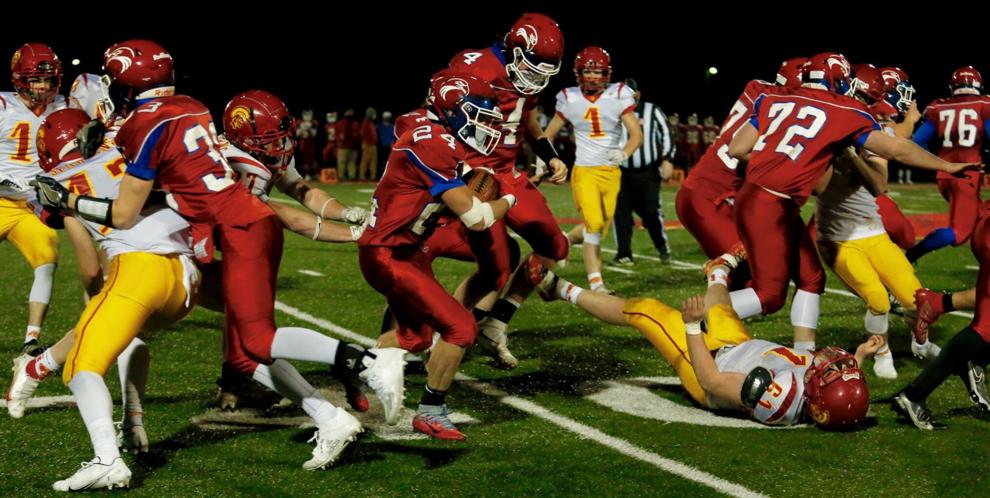 Photos: G-E-T Football vs Sparta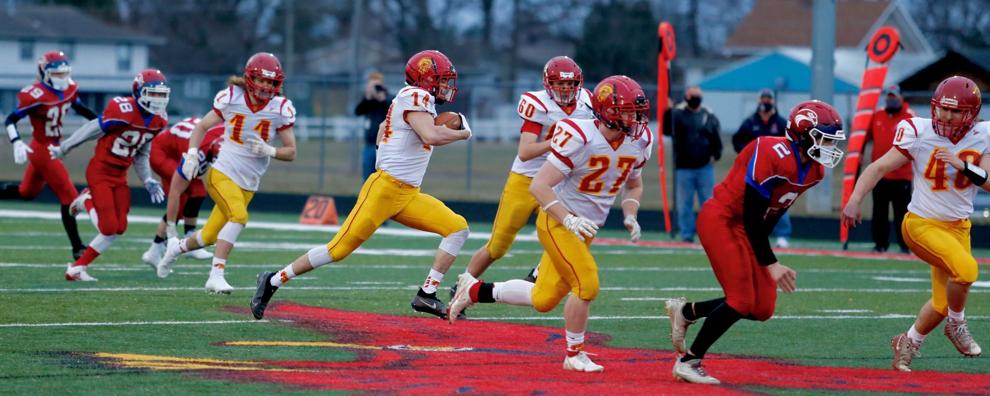 Photos: G-E-T Football vs Sparta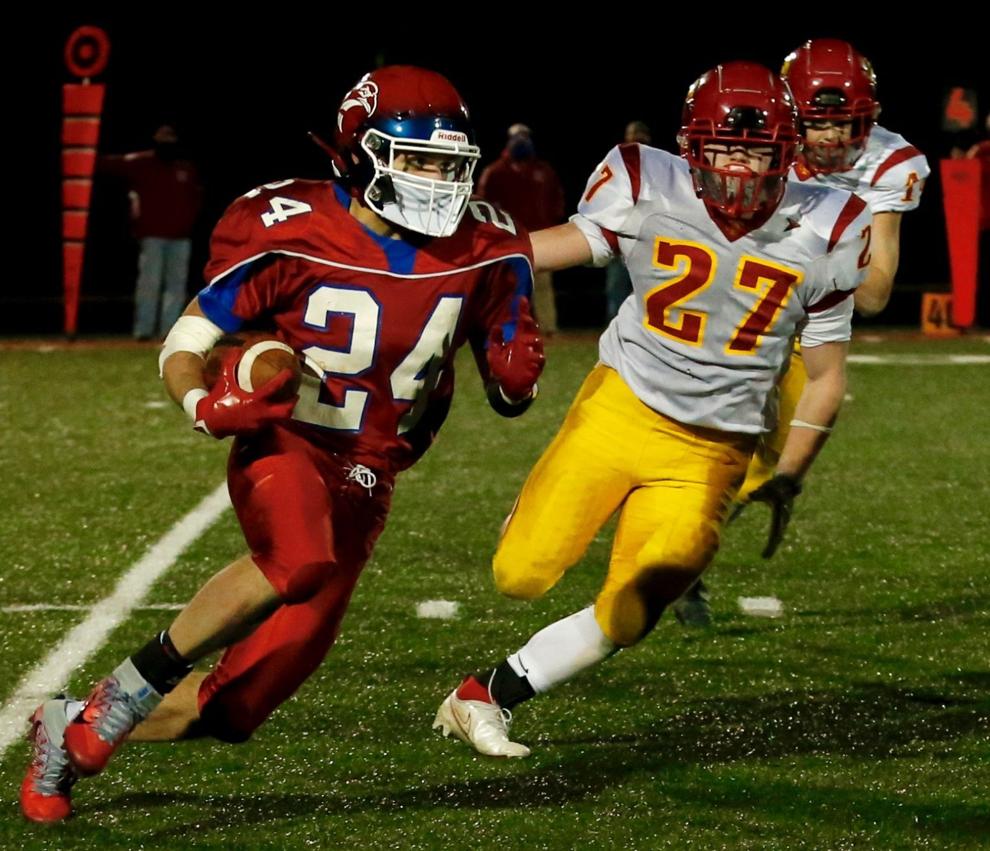 Photos: G-E-T Football vs Sparta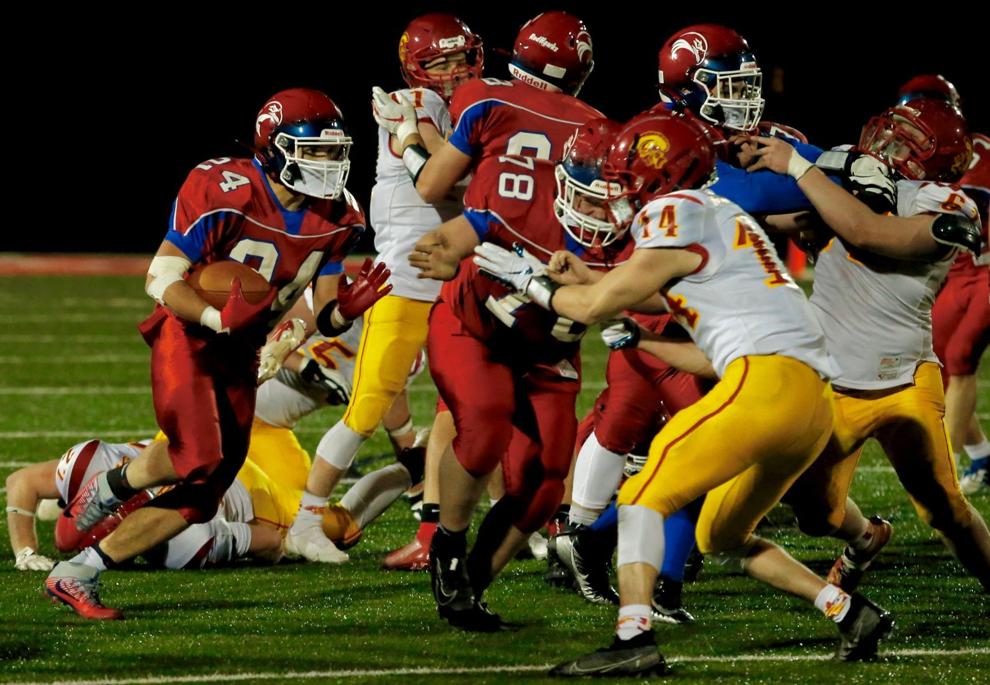 Photos: G-E-T Football vs Sparta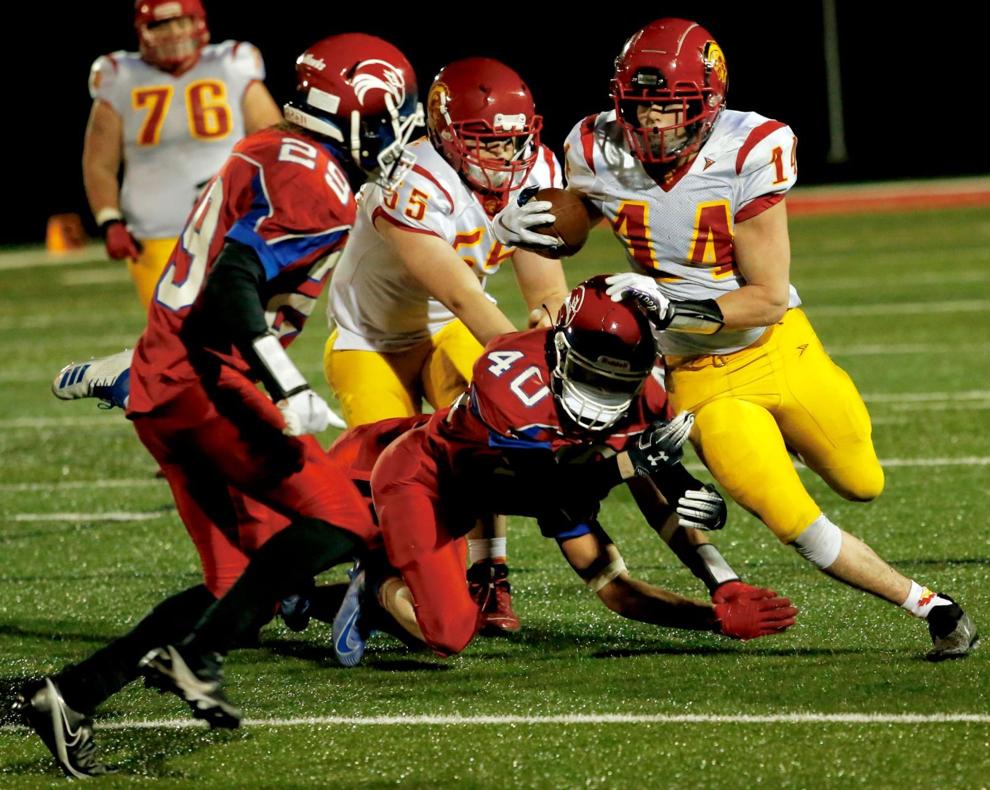 Photos: G-E-T Football vs Sparta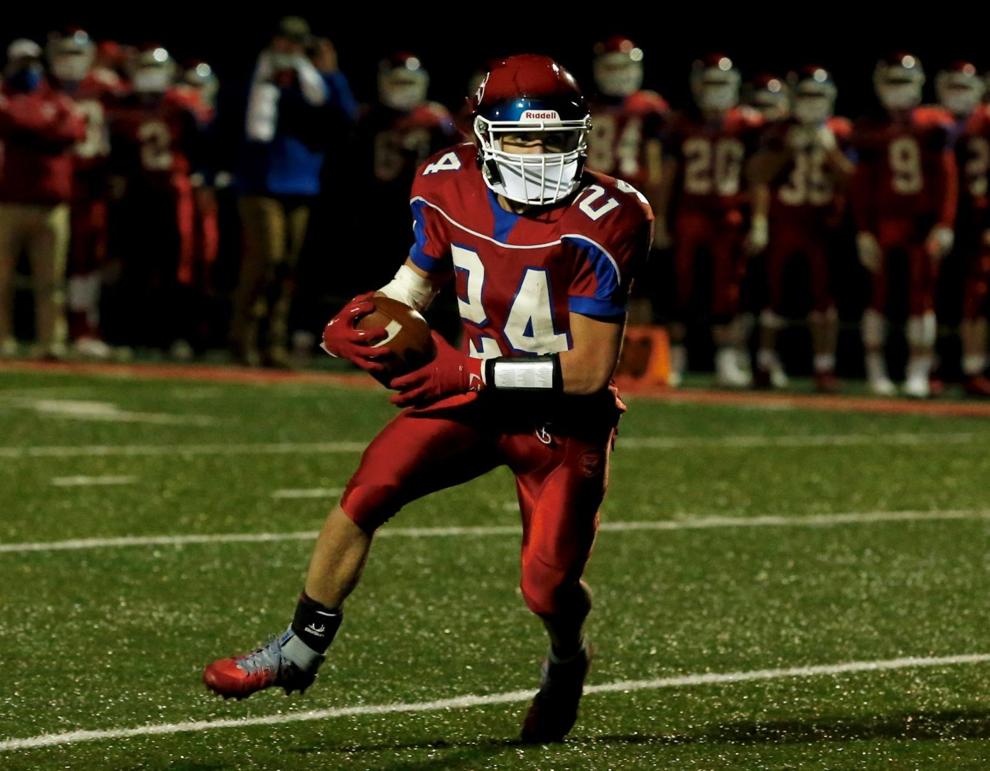 Photos: G-E-T Football vs Sparta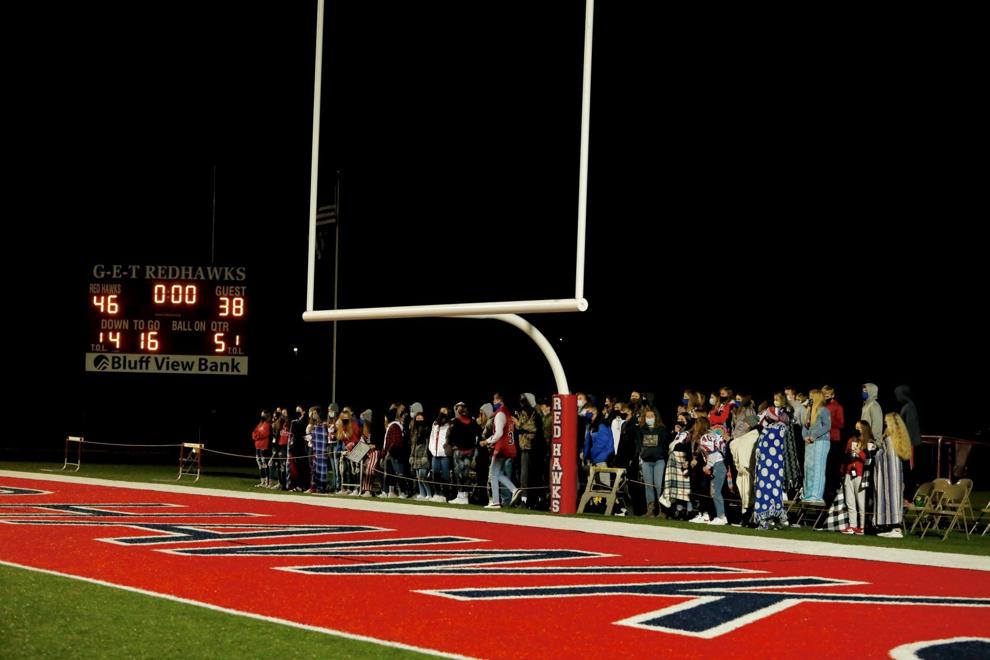 G-E-T football 46, Sparta 38 (OT)