WESTBY — The Aquinas High School football team continued its dominant stretch of play with a 57-6 blowout win over Coulee Conference foe Westby on Friday night.
The Blugolds, who improved to 5-0 overall and 3-0 in the conference, are averaging 50 points per game while allowing only 9.2 points per game.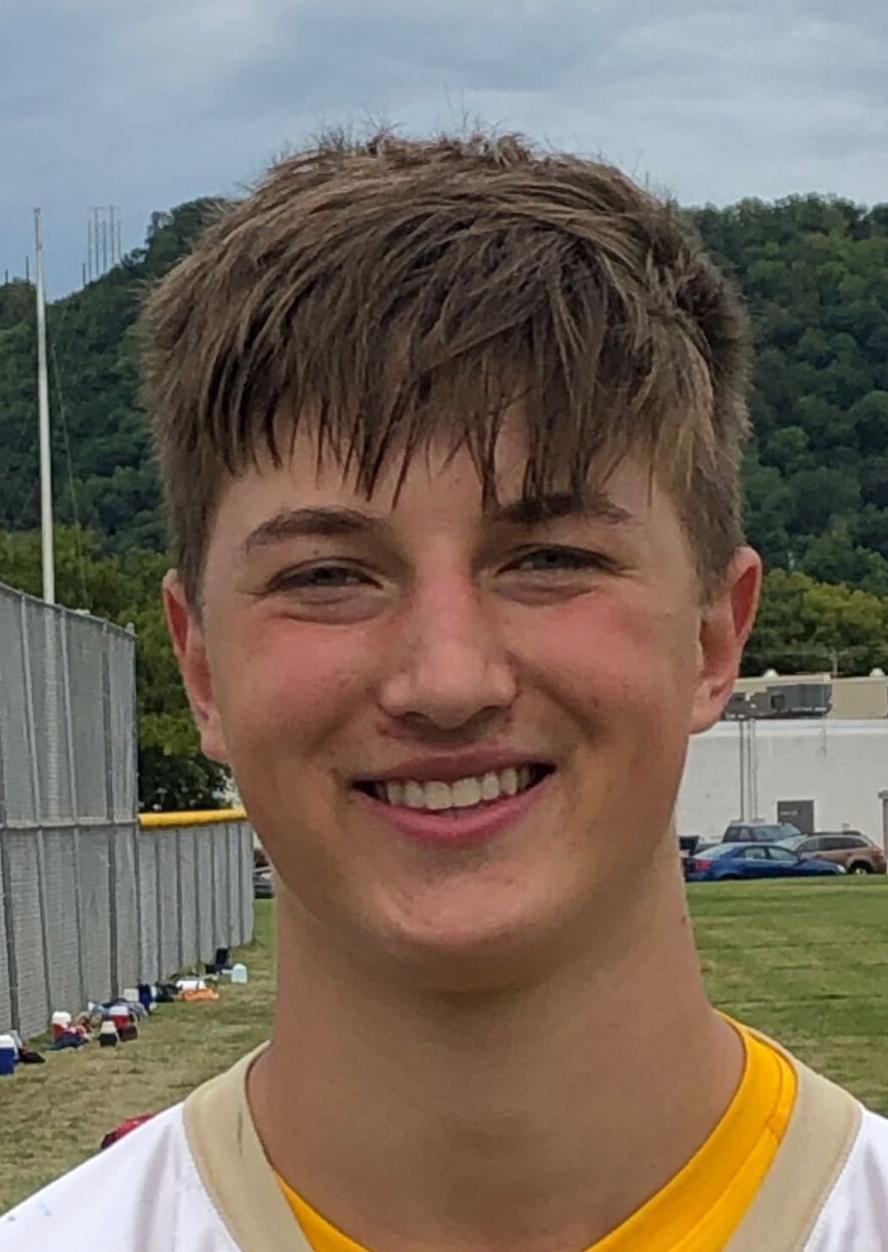 Junior quarterback Jackson Flottmeyer led the charge once again against the Norsemen (2-3, 1-2) by completing 10 of his 12 passes for 207 yards and three touchdowns against one interception. He also rushed for a score.
Aquinas will host Arcadia at UW-La Crosse next week in a battle of unbeaten Coulee teams.
Arcadia 12, Black River Falls 0
BLACK RIVER FALLS — Senior Ryan Sokup carried 28 times for 197 yards and scored touchdowns in the third and fourth quarters for the Raiders (4-0, 3-0), who kept their share of first place in the standings.
Sokup scored on runs of 23 and 5 yards to push his season totals to 543 yards and three touchdowns.
VIROQUA — The Blackhawks (0-5, 0-3) remained winless, and the Railroaders (4-1, 1-1) won for the second straight week.
TOMAH — The Vikings (1-4, 1-2) broke through in a big way for their first victory by rushing for 433 yards and scoring 49 of their points in the first half.
Senior quarterback Luke LeClaire rushed for 128 yards and scored three touchdowns on just seven carries, and senior Max LeClaire added 103 yards and two touchdowns for Holmen, which finished with 469 total yards against the Timberwolves (0-5, 0-3).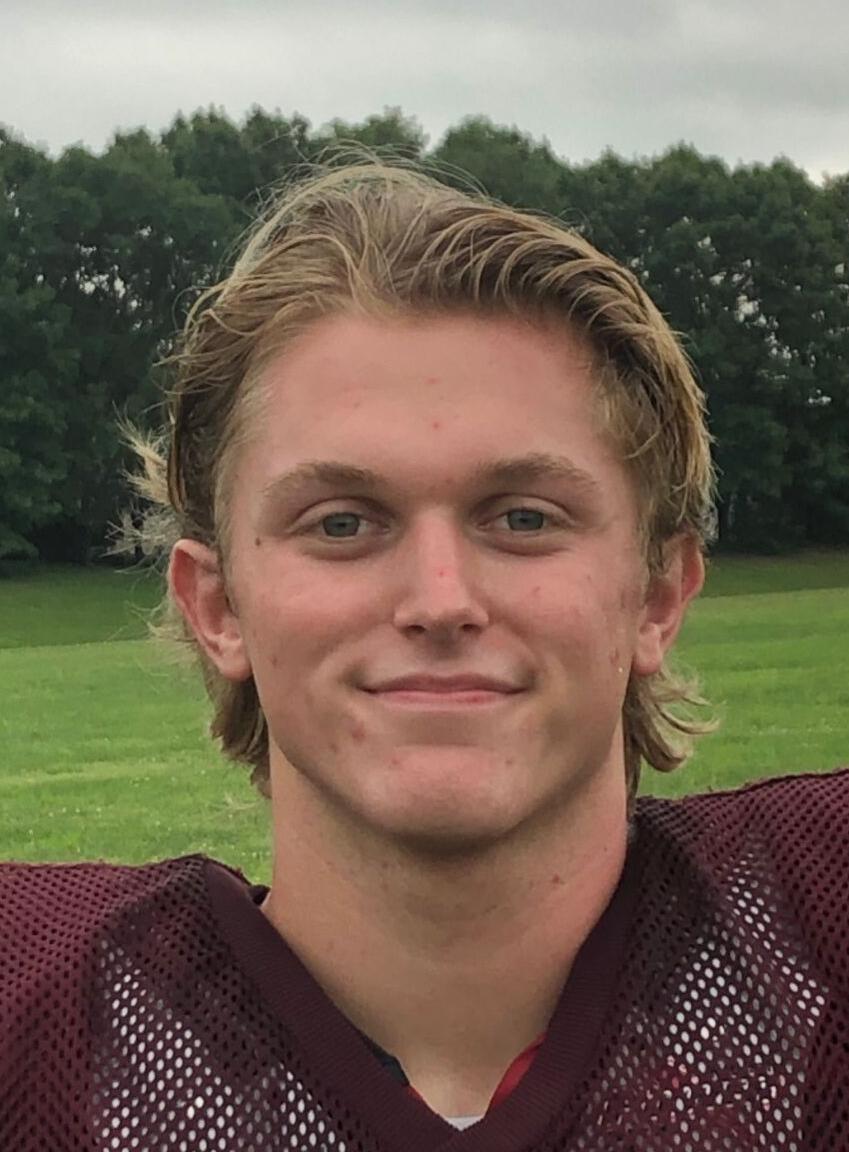 Luke LeClaire also passed for 34 yards and made both of his completions to Max LeClaire. They connected on a 28-yard touchdown in the first quarter.
Braedon Graw (76 yards) and Breken Turner (73 yards) also scored once each for the Vikings, who allowed all of Tomah's points in the two middle quarters.
Tom Hesse passed for 146 yards and completed four passes for 137 yards and two touchdowns to Drew Brookman, who has 16 catches for 439 yards and seven touchdowns this season. The Timberwolves rushed 21 times for 26 yards.
River Falls 42, Central 14
RIVER FALLS, Wis. — The RiverHawks gave up 14 points in each of the first two quarters and couldn't come back.
Central (3-2, 1-2) scored both of its touchdowns on passes from Mason Herlitzke to Jackson Warren. They connected on a 70-yard scoring pass in the second quarter after the Wildcats (3-2, 3-0) scored the first three touchdowns. The RiverHawks were within 28-14 when Herlitzke found Warren open for a 23-yard touchdown in the third quarter, but River Falls scored the last two touchdowns.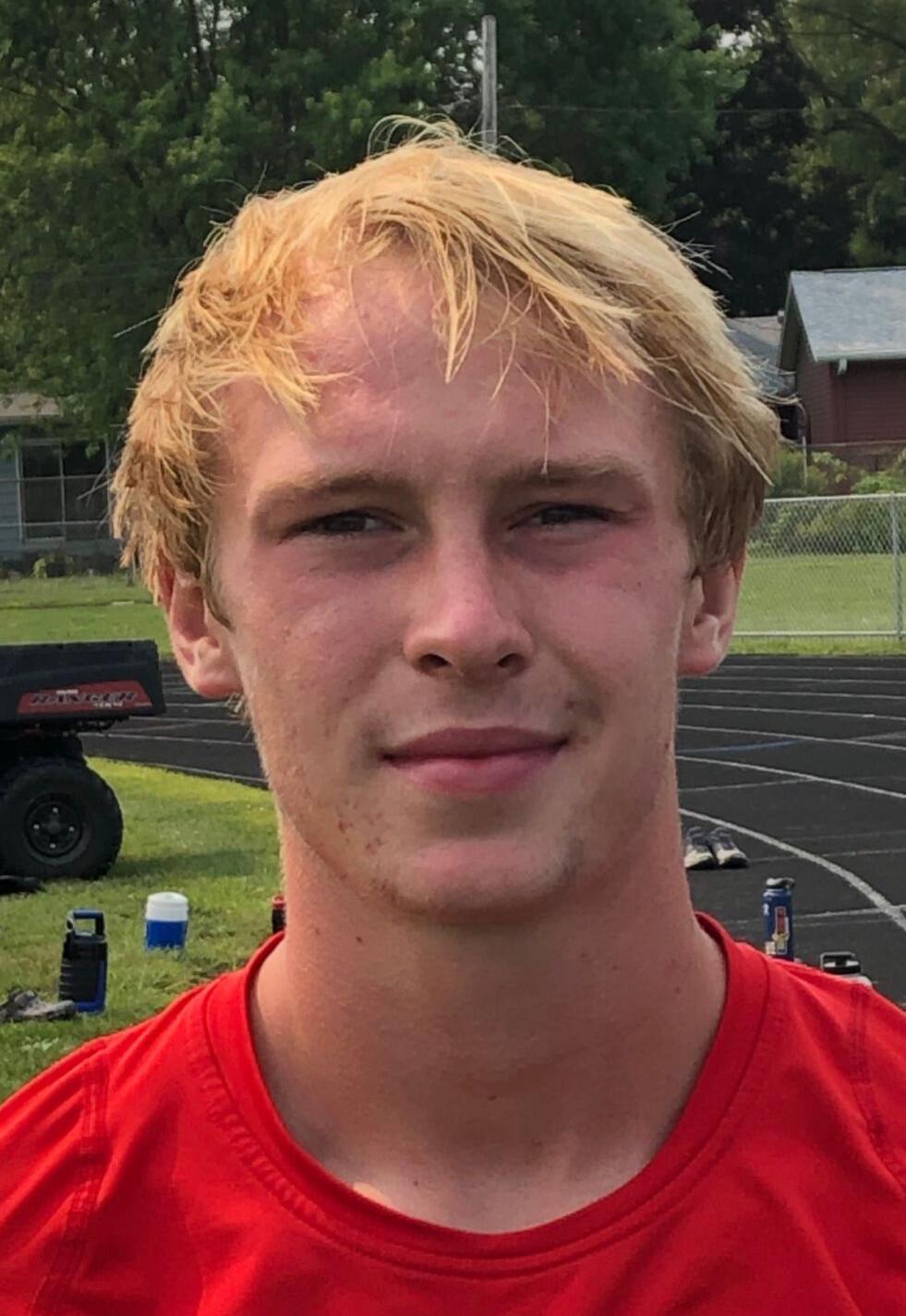 Herlitzke was 13 for 21 for 198 yards and rushed 15 times for a team-high 86 yards. Warren caught five passes for 114 yards and the two touchdowns.
Cole Evavold carried 25 times for 233 yards, and quarterback Vito Massa completed 6 of 9 passes for 89 yards for the Wildcats.
BANGOR — The Cardinals (4-0, 3-0) remained unbeaten in the conference and ran their conference win streak to 44 games by scoring at least once in every quarter.
Senior Mathieu Oesterle rushed 26 times for 175 yards and scored on a 5-yard run in the second quarter for Bangor, which led 14-0 at halftime.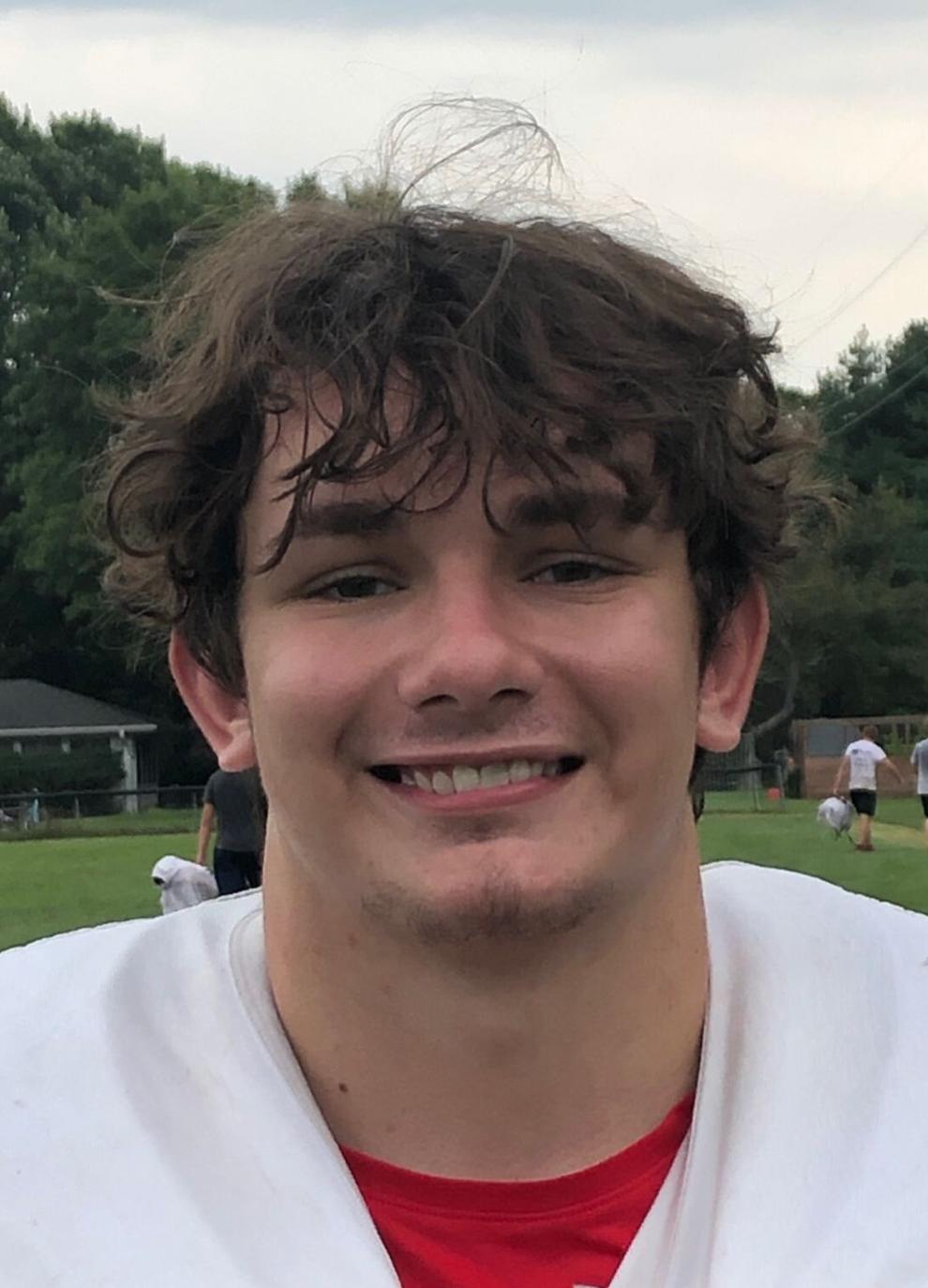 Junior Trevor Jones scored three touchdowns for the Cardinals and rushed for 106 yards on 15 attempts. Jones scored on runs of 3, 8 and 26 yards. New Lisbon was held to a kickoff return for a touchdown until the fourth quarter.
Onalaska Luther 22, Royall 6
ONALASKA — The Knights (3-2, 2-1) emerged from a scoreless first half with two third-quarter touchdown drives to take control of the Panthers.
Senior quarterback Dillon Yang ran for a 2-yard touchdown and passed for a 9-yard touchdown in the third quarter. His touchdown pass was to Eli Bolstad and gave Luther a 14-0 lead.
Yang, who passed for 102 yards and rushed for 89, added a 30-yard touchdown run in the fourth quarter. Tanner Bass added 68 rushing yards on 11 carries, and the Knights held Royall to 189 total yards.
NECEDAH, Wis. — The Cardinals scored all of their points in the first quarter to beat the Falcons.
Brookwood (2-3, 0-3) scored once in the second quarter and once in the third and was twice successful on the two-point conversion. Jaydon Koltermann rushed 22 times for 96 yards and a 2-yard touchdown in the second quarter, and Austin Frye added 18 yards on 18 carries.
Dan Peterson scored Brookwood's third-quarter touchdown from 40 yards out and finished with 64 yards on 10 attempts. Brookwood rushed for 263 yards.
DE SOTO — Senior Aiden Brosinski carried 16 times for 221 yards and scored five touchdowns for the Pirates (4-1, 3-0), who won their third straight game.
De Soto coach Ev Wick tied Bob Schulz for career wins at the school with his 136th victory. Wick, whose first season as De Soto's coach was 2003, is 136-52.
Melrose-Mindoro 27, Blair-Taylor 14
MELROSE — Raef Radcliffe had seven carries for 90 yards and three total touchdowns for the Mustangs, who grabbed the lead in the first quarter via a 20-yard TD run from Braydon Lockington and never trailed.
Radcliffe followed Lockington's score with a 50-yard touchdown run to give Melrose-Mindoro (2-3, 2-1) a 14-0 lead after the first quarter.
A 3-yard TD run by Jackson Shramek got the Wildcats (3-2, 2-1) on the board in the second quarter, but Radcliffe had a 15-yard TD run in the third quarter and returned a punt for a touchdown in the fourth.
Shramek finished with 13 carries for 65 yards.
Blair-Taylor quarterback Cain Fremstad had a 2-yard TD run later in the fourth quarter to bring the game to its final score.
Richland Center 13, Prairie du Chien 7 (OT)
PRAIRIE DU CHIEN — The Hornets broke a 7-7 tie with a Bryce Hillers touchdown in overtime to beat the Blackhawks.
Prairie du Chien (2-3, 1-2) struck first when Rhett Koenig carried 2 yards for a third-quarter touchdown that gave the Blackhawks a 7-0 lead. Richland Center (2-2, 1-1) tied the game when Hillers scored from the 6 and kicked the extra point with 1:16 on the clock.
The Hornets scored on the first overtime possession, then intercepted a pass on Prairie du Chien's for the victory. It was Richland Center's third interception of the game.
Koenig carried 18 times for a team-high 50 yards, and Maddox Cejka passed for 95 yards for the Blackhawks.
Chatfield 30, Caledonia 0
CALEDONIA — The Warriors (1-2) only gained 59 total yards in a loss to the Gophers.
Quarterback Lewis Doyle completed 7 of 17 passes for 30 yards, and Thane Mainers carried five times for 21 yards in a game the Gophers led 12-0 at the half before scoring 12 more points in the third quarter.
Chatfield ended a 55-game home winning streak for the Warriors when Sam Becker returned an interception for a touchdown and rushed 67 yards for another in the second quarter.
Lewiston-Altura 35, La Crescent-Hokah 0
LA CRESCENT — The Cardinals scored all of their points in the first three quarters, and Nicholas Brand rushed for a team-high 72 yards and scored two touchdowns.
Caleb Mueller completed 3 of 5 passes for 110, and all of them went to Cole Kredermacher.
Brennan Corcoran returned a kickoff 80 yards for a touchdown, and Barrett Bonow and Mueller each rushed for a Lewiston-Altura touchdown.
The Lancers were led by Cody Kowalski's 75 rushing yards and Camron manske's 219 passing yards. Manske completed 14 of 24 passes but was intercepted three times.
Noah Bjerke-Wieser had four catches for 96 yards for the Lancers.
CASHTON — The Eagles (4-1) were defeated for the first time.
Connor Butzler returned a kickoff for a touchdown, Brett Hemmersbach caught a touchdown pass from Brady Hemmersbach, and Lincoln Klinge caught a touchdown pass from Jacob Huntzicker for Cashton.
ELLSWORTH, Wis. — The Red Hawks (1-4) failed in their attempt to win a second game in a row.
TOMAH — Cadence Thomson, Olivia Czarnecki, Sabin Steinhoff and Moriah Murray all won their singles matches for straight sets for the Timberwolves, while Emma Larson/Ella Haskamp and Anna Lord/Brelee Olson won at Nos. 2 and 3 doubles, respectively.
Lauren Jarrett/Norah Hofland won in straight sets at No. 1 doubles for the Rangers.
High school football photos: Black River Falls vs. Aquinas
Jack Christenson carries the ball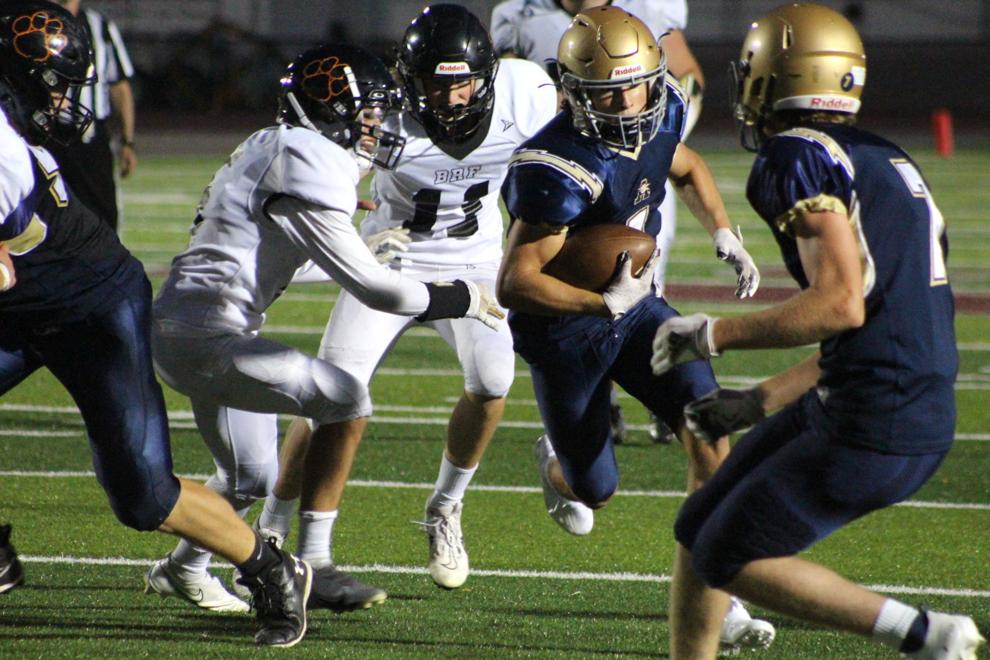 Jackson Flottmeyer rolls out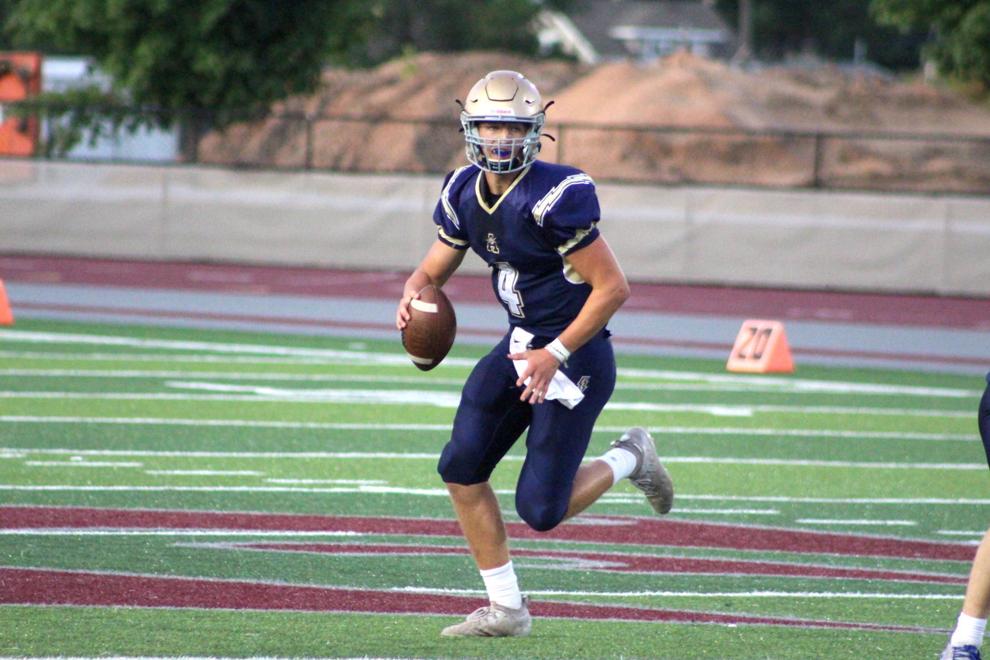 Ezra Johnson carries the ball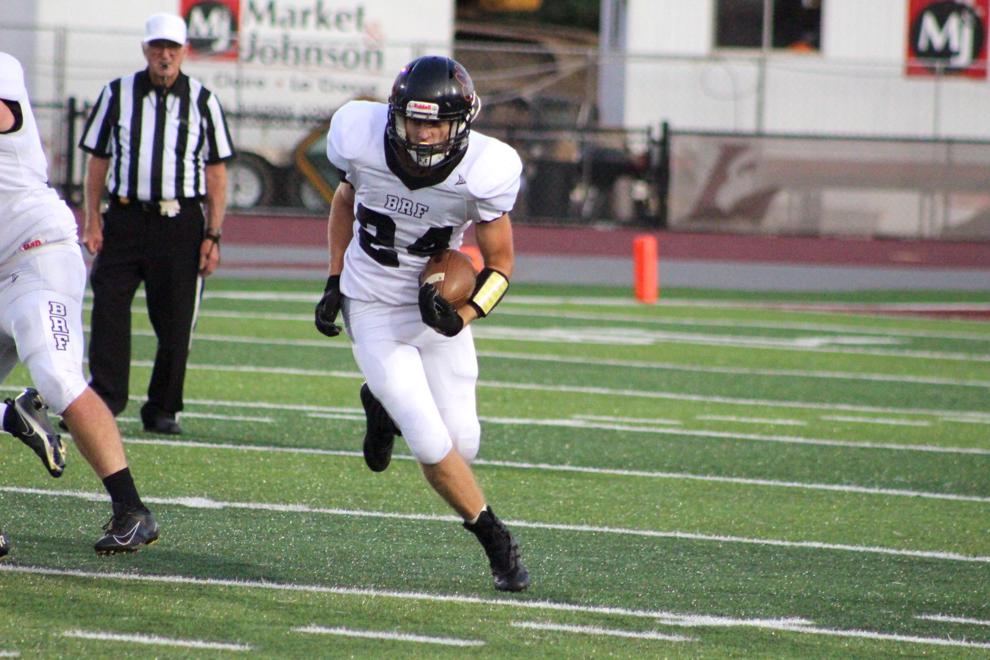 Chris Wilson returns a punt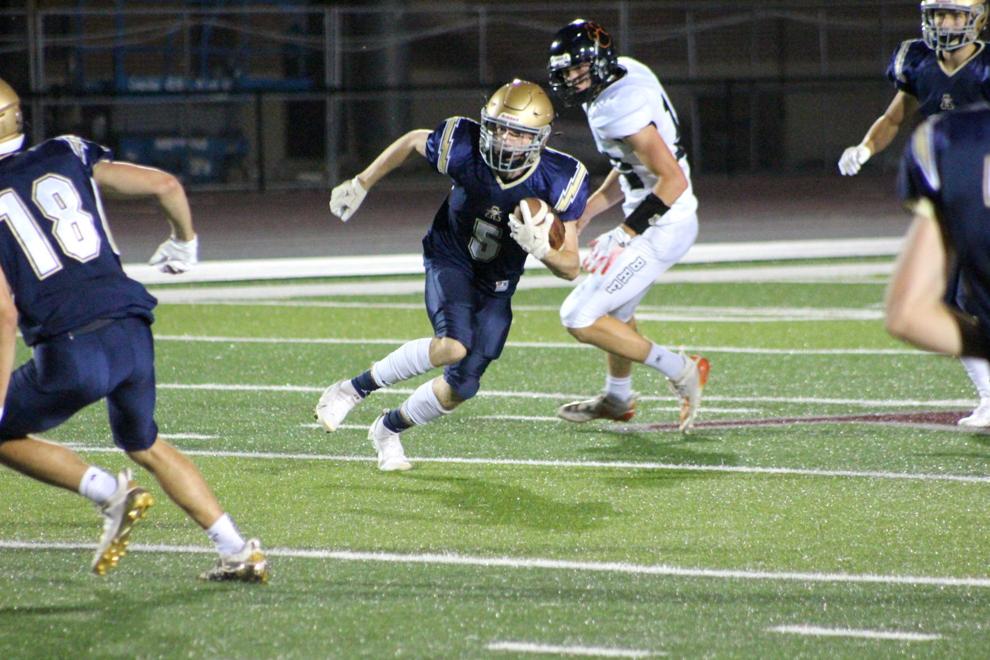 Evan Voss carries the ball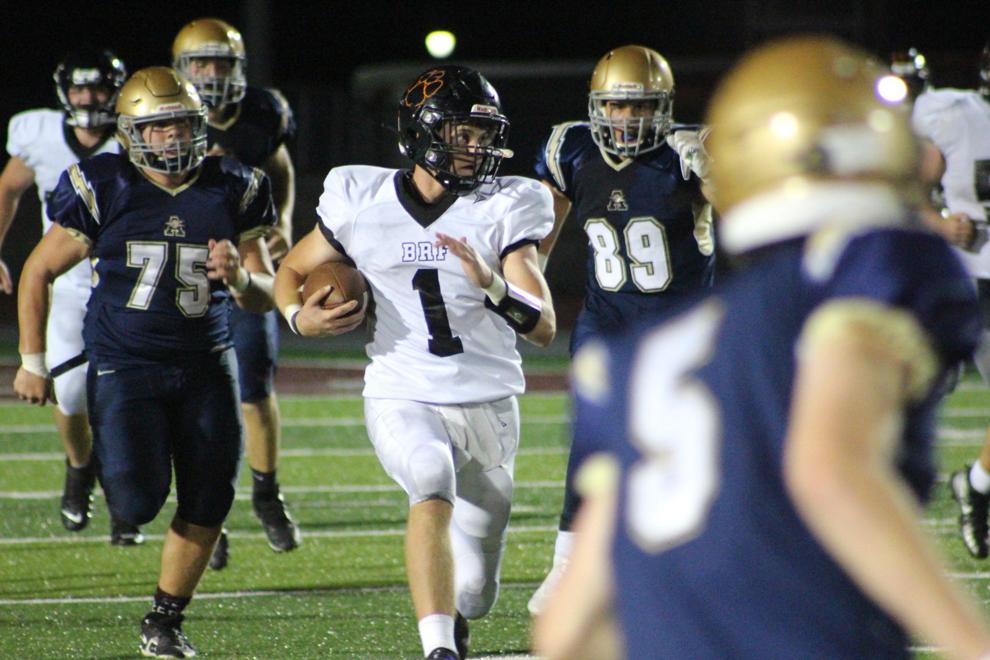 Pierson Feehan celebrates a sack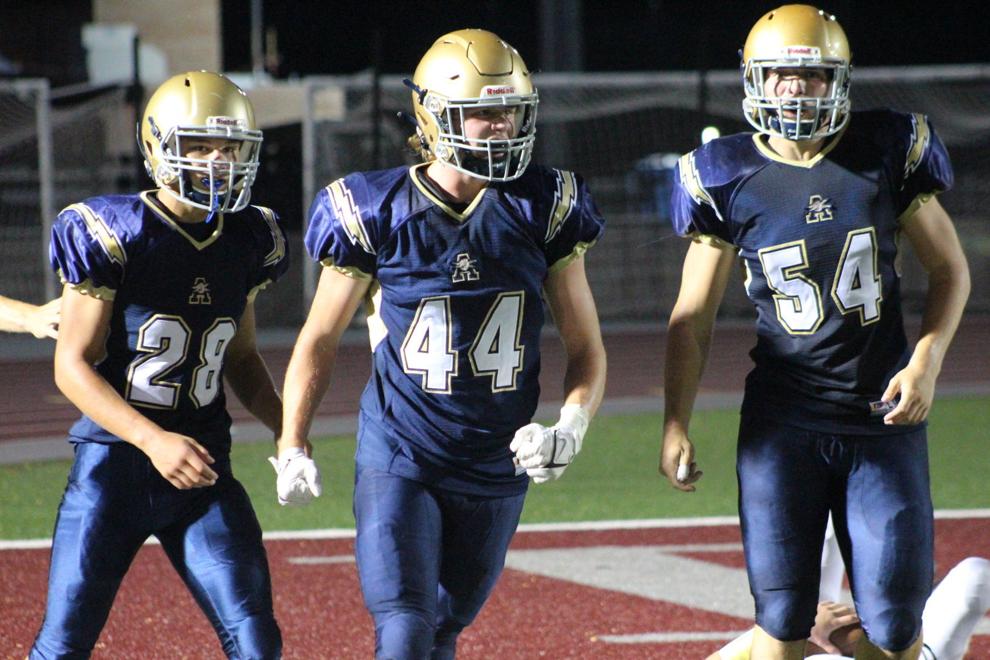 Hargrove and Malin tackle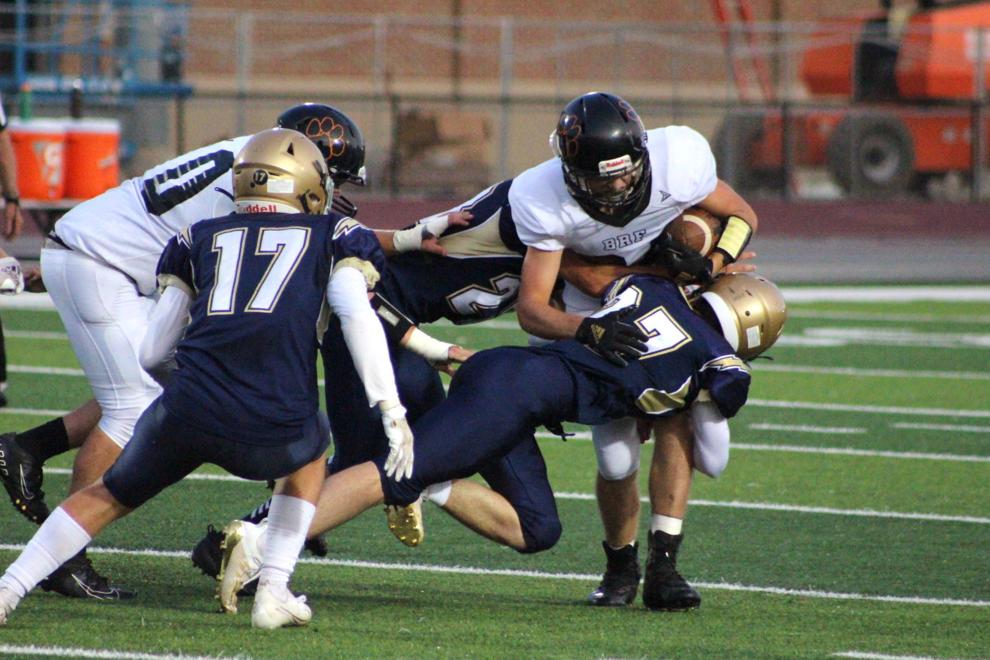 Evan Voss rolls out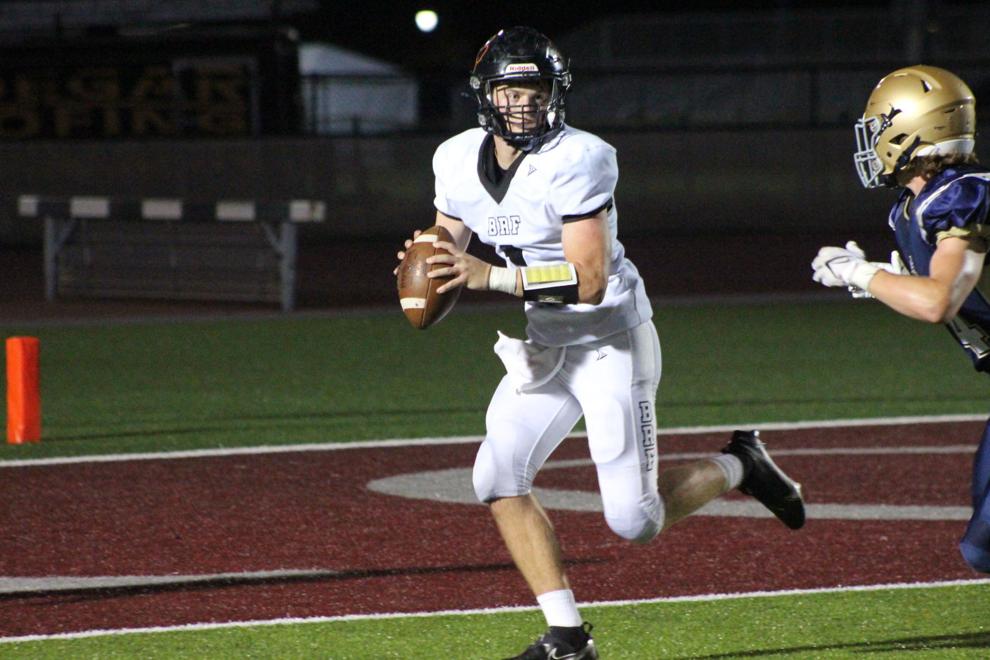 Tom Lee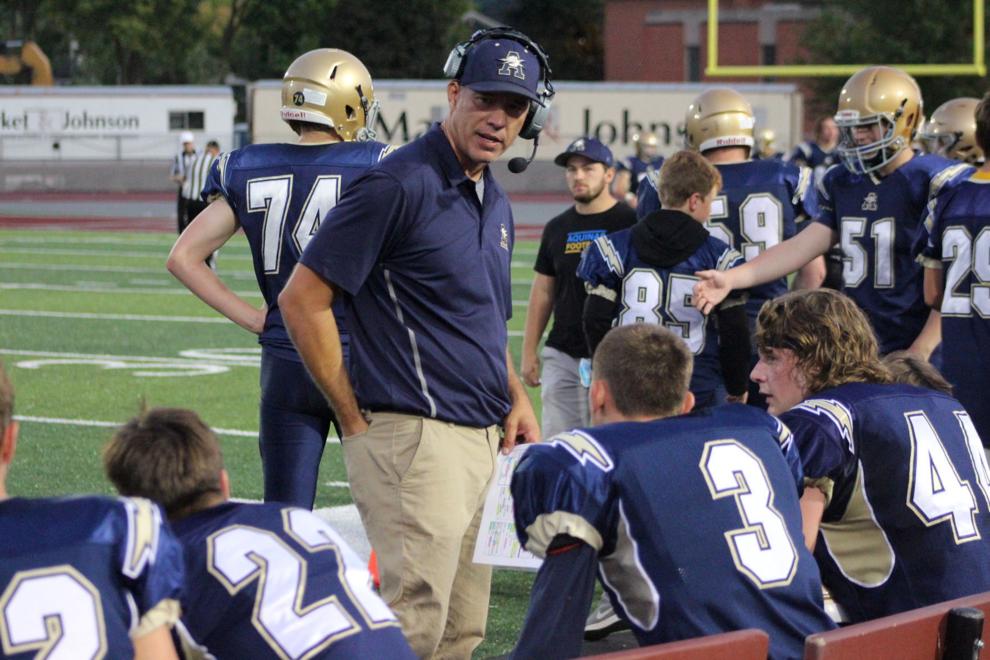 Robert Cogswell makes a tackle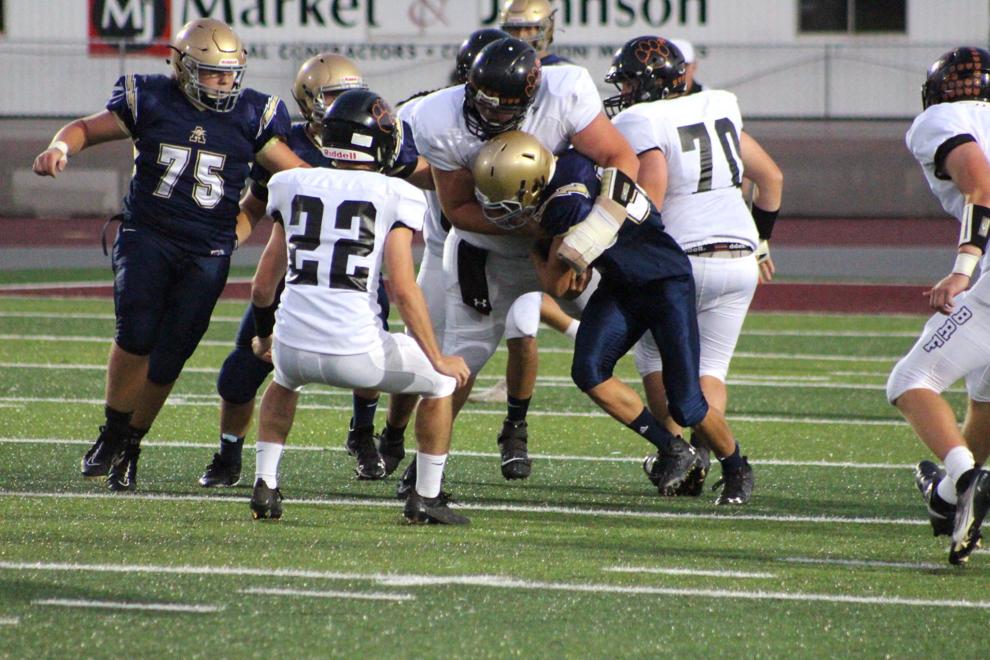 Jack Gagermeier looks for room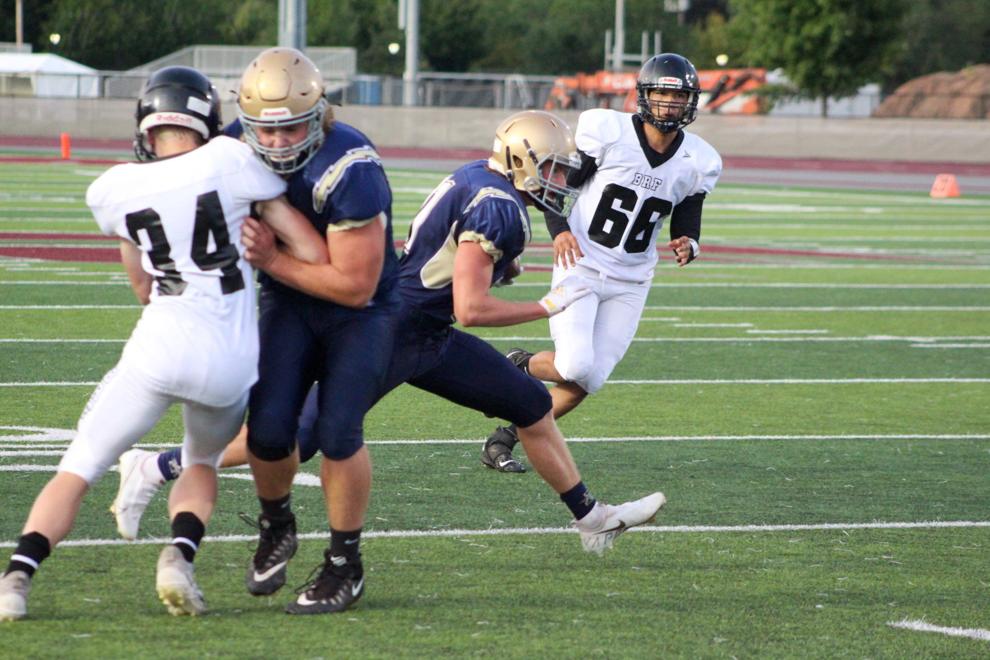 Collin Conzemius returns a kickoff