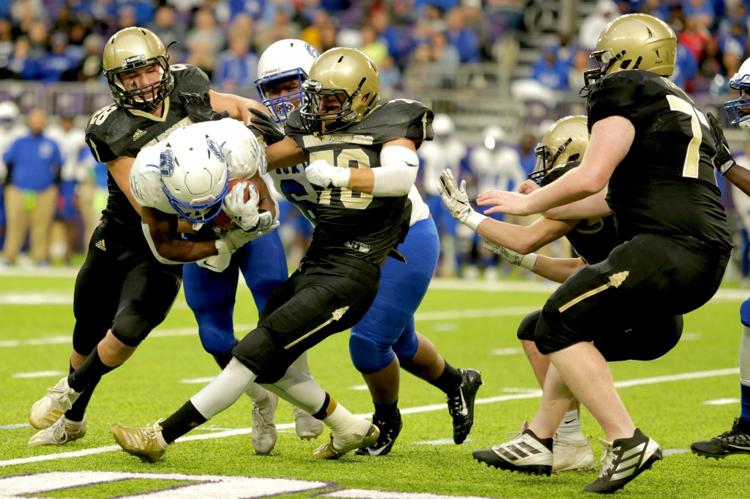 MINNEAPOLIS — Throughout the two weeks leading up to its MSHSL Class AA State championship tilt against Minneapolis North, the Caledonia High School football team had to listen as many asked a question along the lines of: Can a small-town school in Southeastern Minnesota really match the speed of a school from a major metropolitan area like Minneapolis?
Well, the Warriors answered that question emphatically Friday afternoon, laying to rest any doubts of their team speed while sending a message to the state of Minnesota.
The Warriors were faster, stronger and more disciplined to win their fifth straight Class AA state title and to extend the nation's longest current win streak to 68 games by defeating the Polars 26-0 in front of a raucous crowd at U.S. Bank Stadium.
Caledonia (14-0) is just the second school in the state of Minnesota to win five straight state football titles. It is the Warriors' 11th overall championship, tying them with Eden Prairie for the most in state history.
"North is a very respectable school in the Twin Cities," Caledonia coach Carl Fruechte said. … now hopefully this will open up even more college coaches eyes that we have kids that can get up and down the field, too. It's not taking anything away from North, but everybody compares speed to North. I thought we answered it really well.
"I thought we were the fastest team on the field, and we were the most physical team on the field. "We know they are a great program, but we expect to play fast and physical … They have great athletes, and we wanted to showcase that we have great athletes too."
Eli King gave the third-ranked Polars (13-1) the first real taste of Caledonia speed.
On the Warriors' third possession of the game, Eli beat the double team up the seam before making a leaping, fingertip grab on a pass from quarterback and brother Noah King. Eli then found his next gear leaving his two defenders plus a safety over the top in the dust for a 42-yard touchdown to give the Warriors a 6-0 lead.
But Eli wasn't done there. Turns out he was just getting started.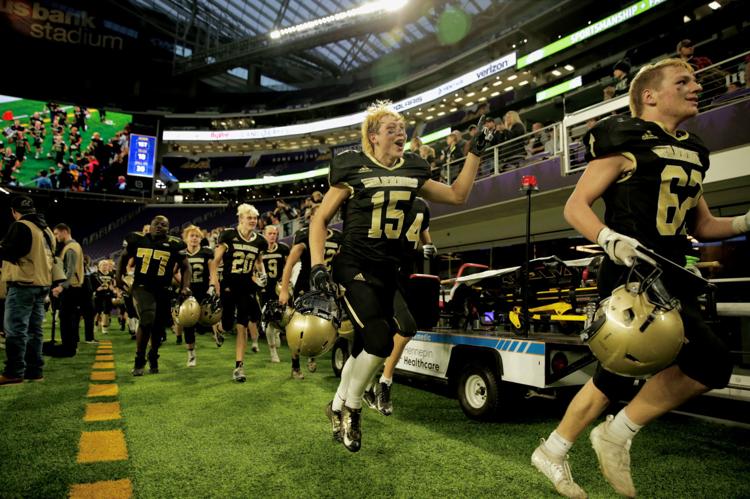 After the Caledonia defense forced a punt, Eli came out of nowhere to pick up the ensuing rolling punt along the right sideline. In fact, a North defender was right there to down the ball and it appeared he was by himself, but Eli scooted right by him, scooped up the ball before cutting back across the field for a 58-yard touchdown to put the Warriors up 13-0 midway through the second quarter.
Many would view it as a risky play, but the Warriors practice that situation all the time and with Eli's basketball background. It was an easy decision for him to make.
"If you watch us warm up it's our first drill," Fruechte said. "It's the first drill we do everyday. We call it scoop-and-score, and that's how we warm up. We don't do laps, we do scoop-and-score and of course with his great hand-eye and all of his basketball skills. It comes right into play."
You have free articles remaining.
"I knew it was going to be short and everything, and I was running over there, and I saw their guys stop," Eli said. "I was hoping it would take a good bounce, and if it did, then I would take it. If not, then I would let it go.
"I feel like they thought with the short punt they were just expecting me to let it go."
It was one of many highlight-filled plays made by the youngest King.
The sophomore collected two interceptions from his safety spot on defense, caught two touchdown passes in addition to the punt return.
"He's a freak athletically," Noah said of his younger brother. "He just went there today and was him."
Noah King finished off his incredible four-year run as Caledonia's starting quarterback with three more touchdown passes while leading the Caledonia rushing attack with 82 yards on 10 carries. He was able to shake off a bit of shaky start, as he started 0-for-4 while the Caledonia offense started the game with back-to-back three-and-outs, But like he did after a 1-for-10 start against Barnesville in a semifinal game, he helped the offense find its stride. He finished 9 of 18 for 138 yards. His 10-yard touchdown pass to Cole Kronebusch made it 20-0 right before the half, while his second touchdown pass to Eli effectively put the game away midway through the third quarter.
Defensively, the Warriors showed off their team speed making life on North standout running back Terrance Kamara tough. Kamara — who is being recruited by the likes of North Dakota State, South Dakota and Iowa State among others — finished with 146 yards, but he averaged under four yards a carry on 39 rushes. He also fumbled twice, losing one.
"Everybody just got to the ball," Kamara said. "They just gang-tackled me. That's all it was. It wasn't anything special and something I hadn't seen before in my life.
The Polars actually outgained Caledonia 275 yards to 213 and had a significant advantage in time of possession, holding the ball for over 35 minutes compared to Caledonia, which had the ball for under 13 minutes. But the turnovers and Caledonia's big plays did them in.
"We just can't be making mistakes like we did," Kamara said. "If you want to beat them, you have to be free of mistakes."
Now another state championship is coming home to Caledonia. And the Warriors gave no reason on Friday to think the run is coming to an end.
---
Classic Caledonia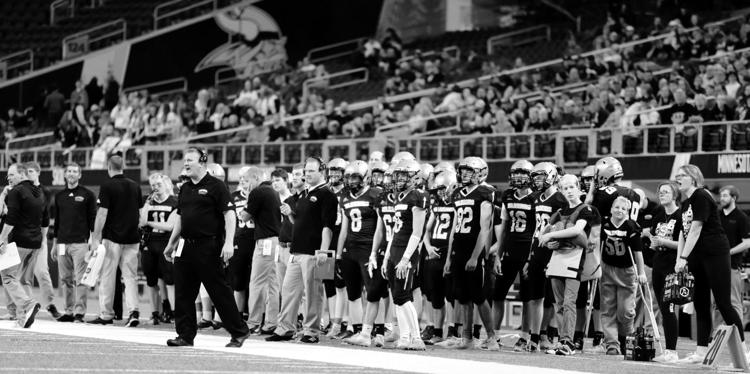 Celebrate Caledonia Football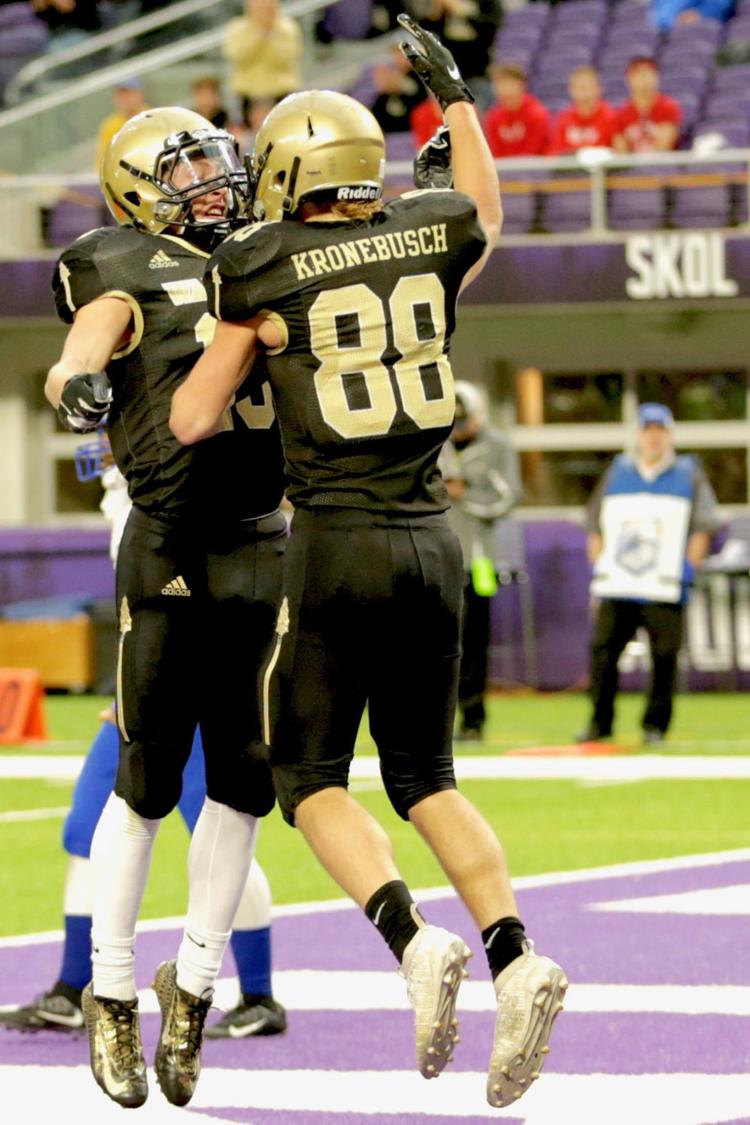 Caledonia Fumble Recovery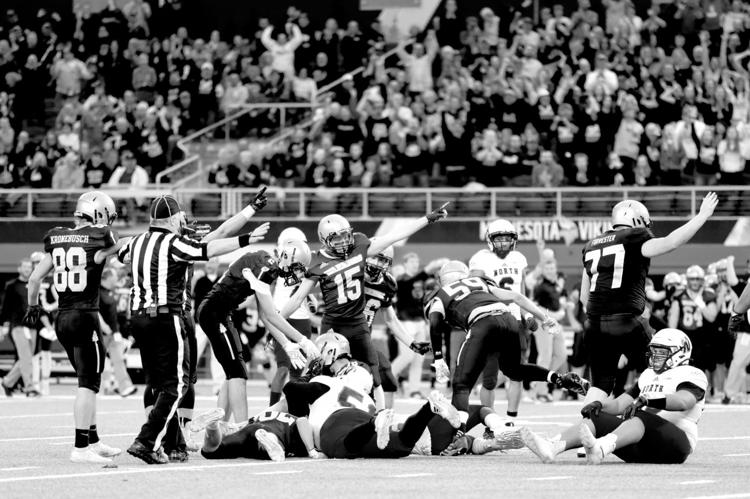 Kronebusch for the touchdown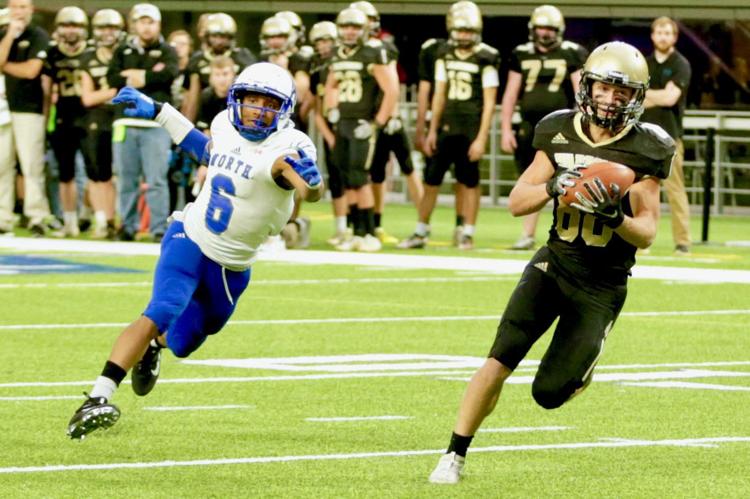 Elusive Eli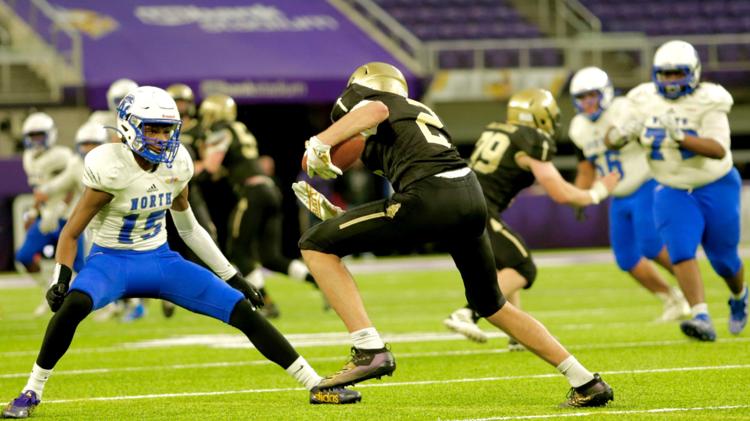 Chasing Kamara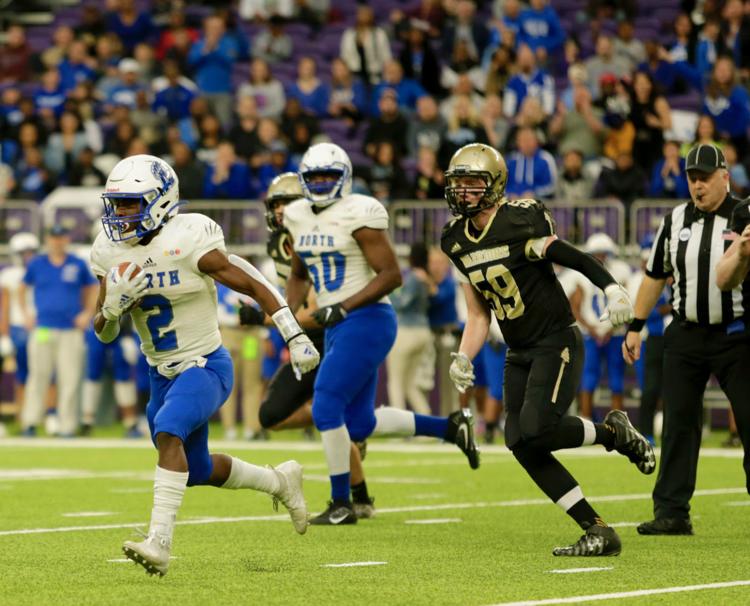 Eli King flies high during state championship game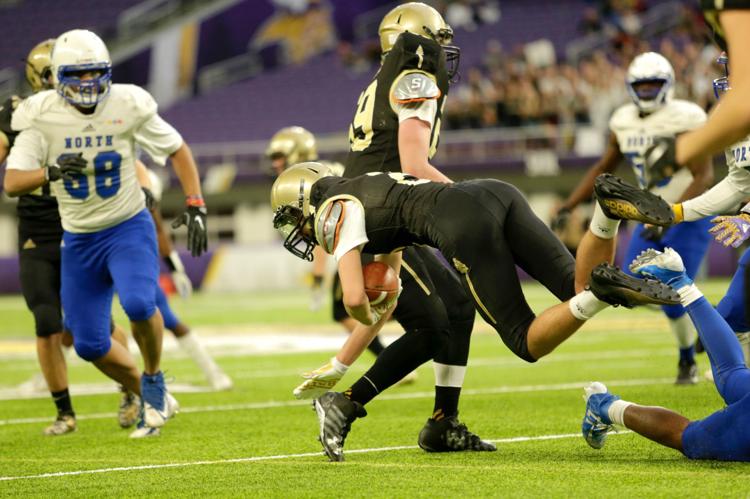 Caledonia's student section
Caledonia's defense comes up big...again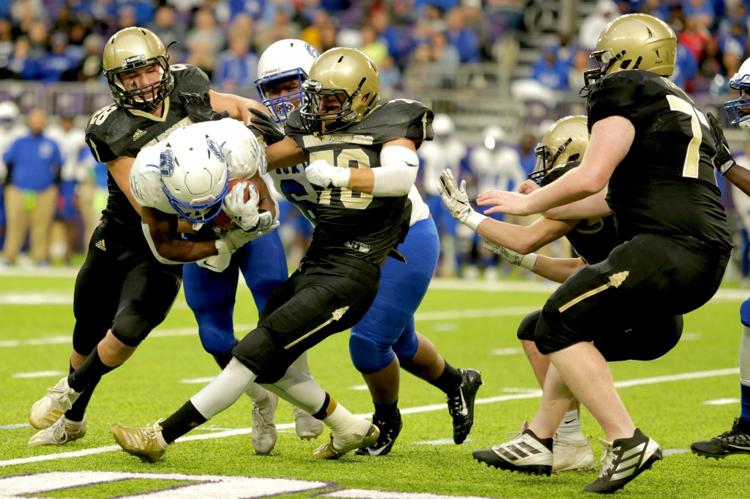 Cole Kronebusch goes in for a Warrior touchdown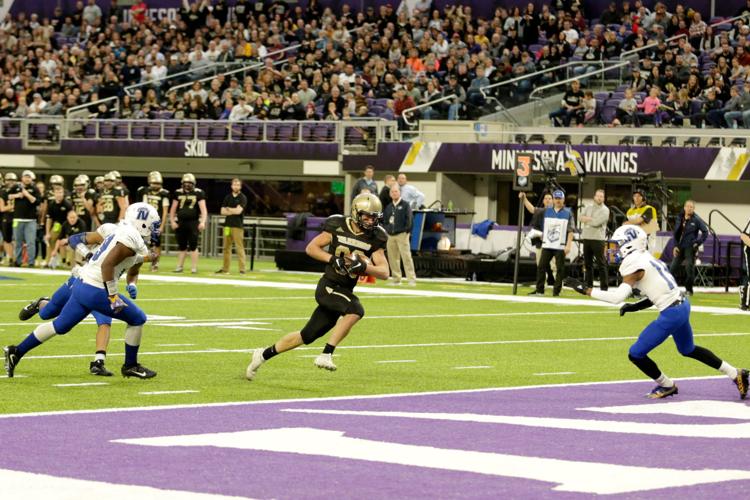 Caledonia's Coach Carl Fruechte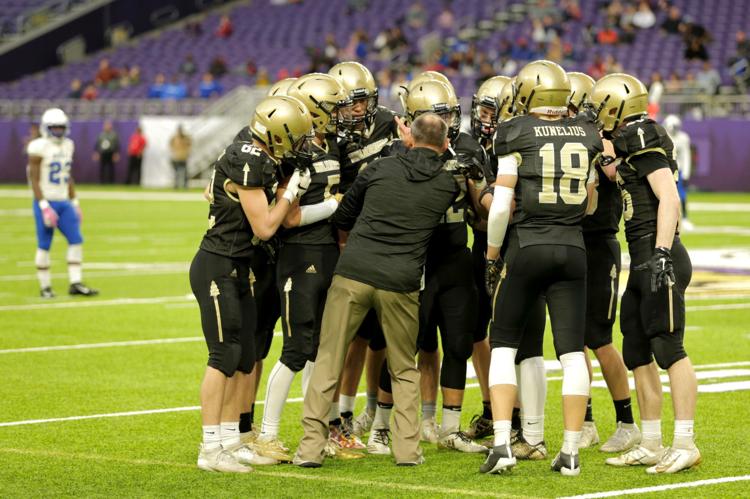 Caledonia players celebrate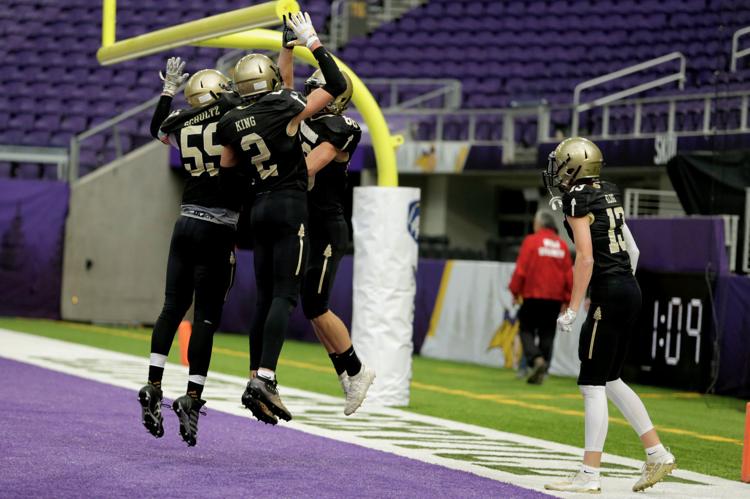 Caledonia's Eli King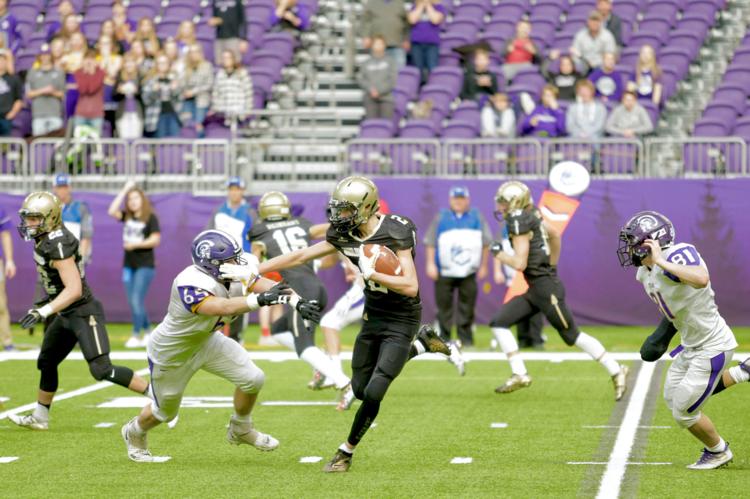 Caledonia State Football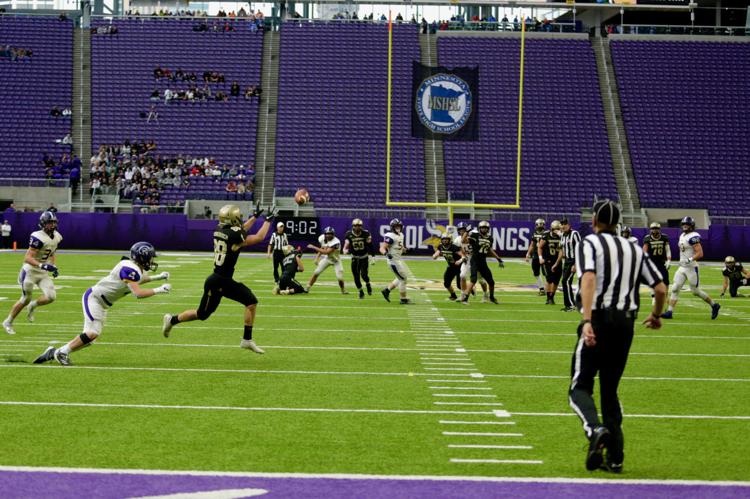 Caledonia State Football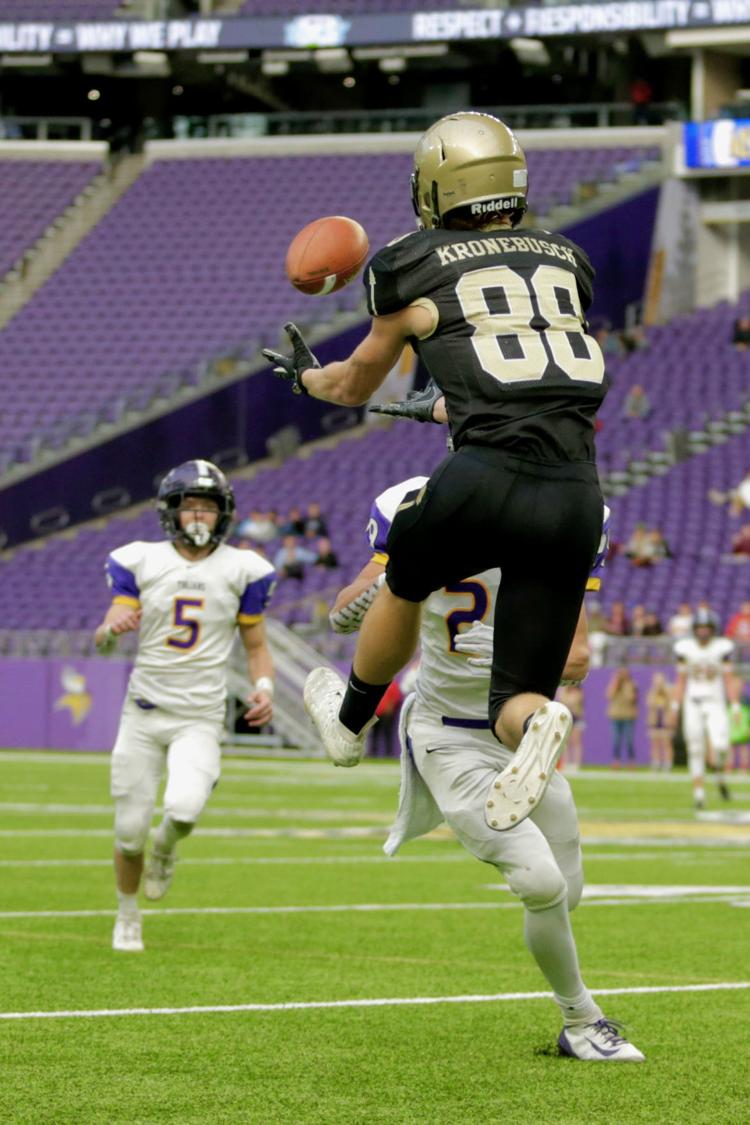 Caledonia State Football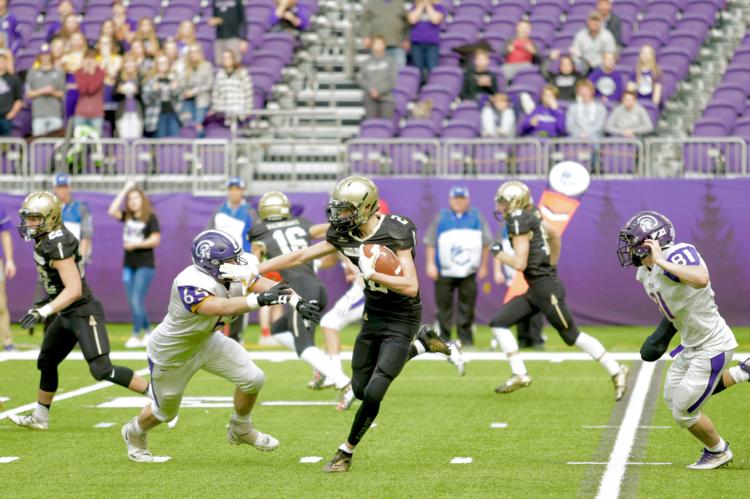 Caledonia State Football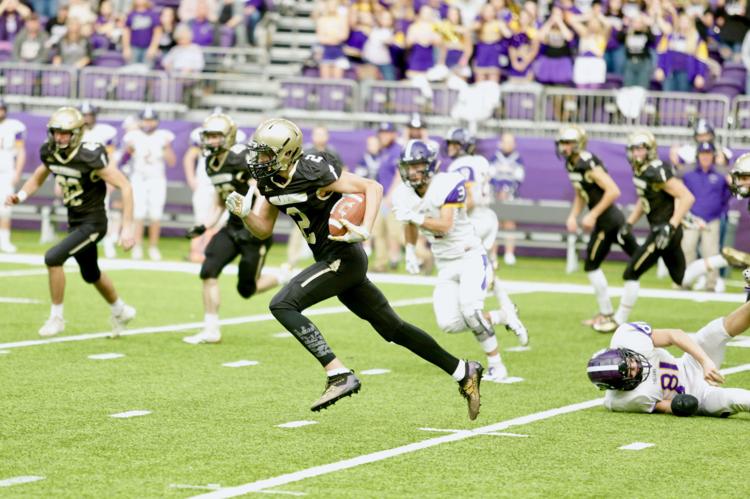 Caledonia State Football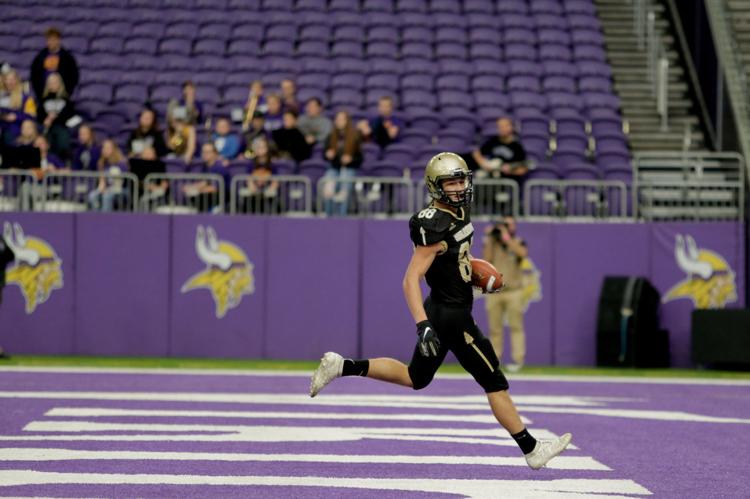 Caledonia State Football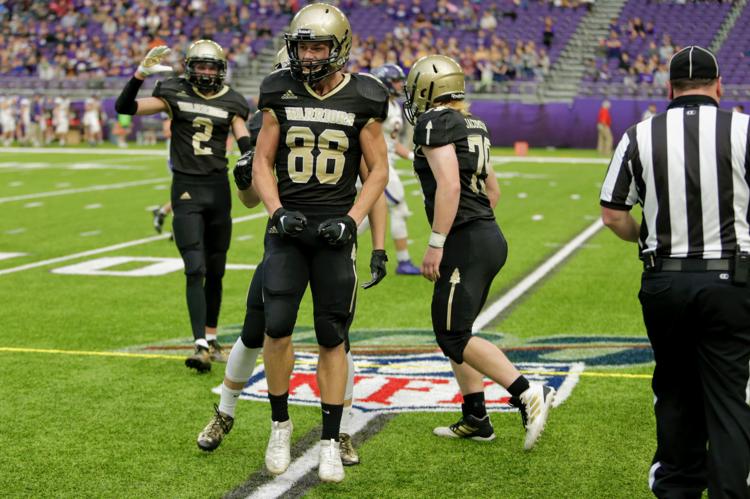 Caledonia State Football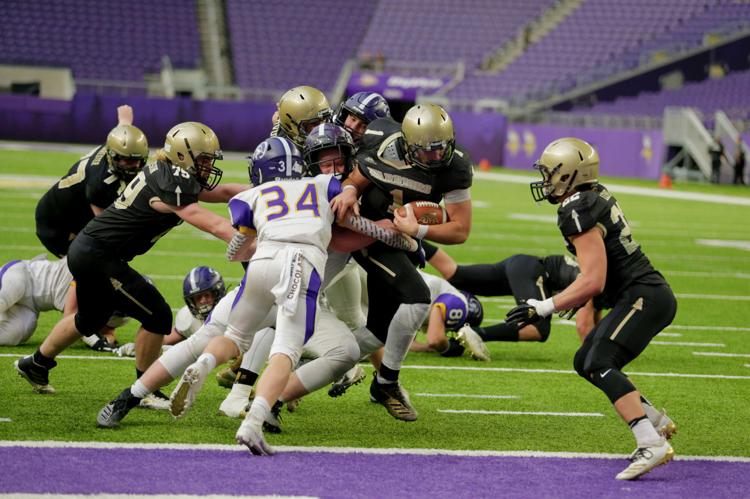 Caledonia State Football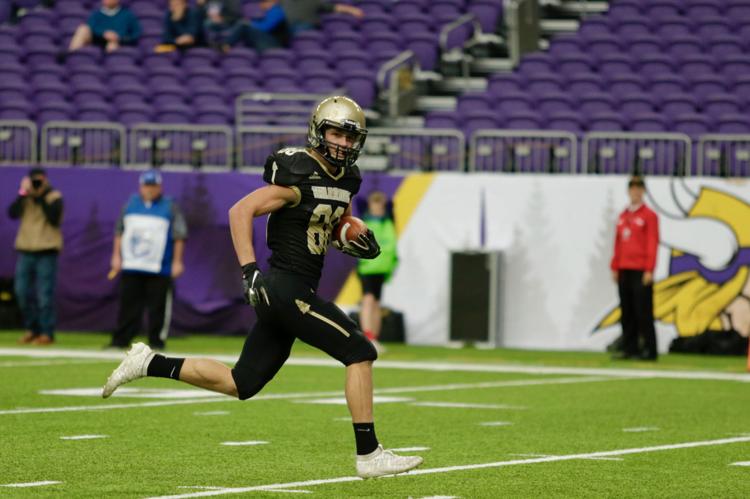 Caledonia State Football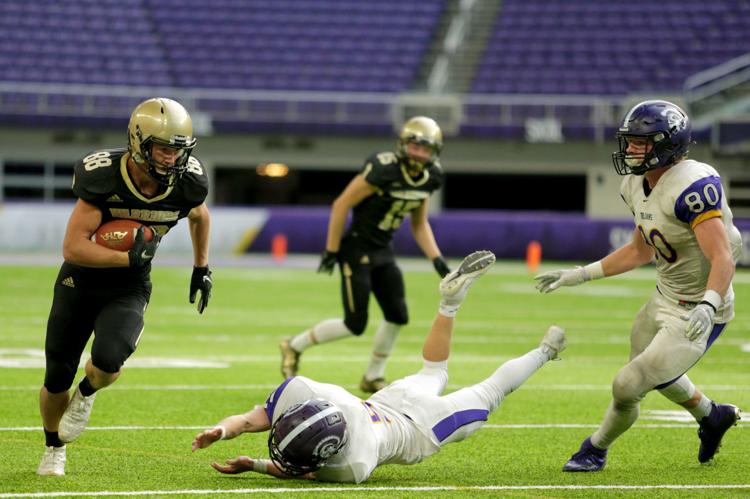 Caledonia's Noah King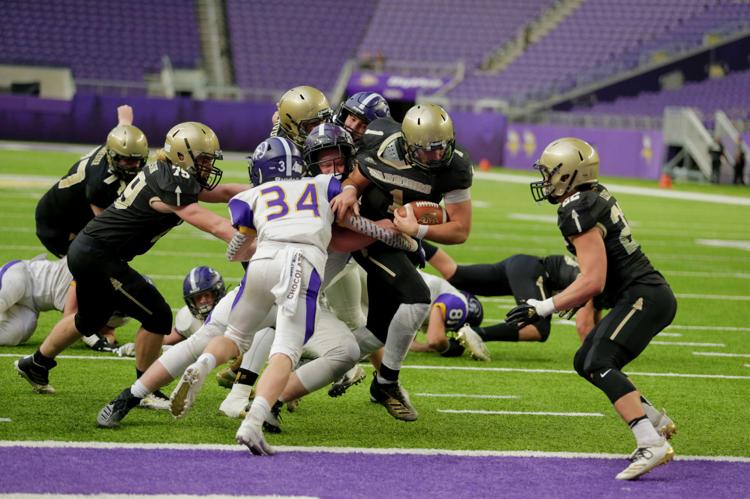 Caledonia football fans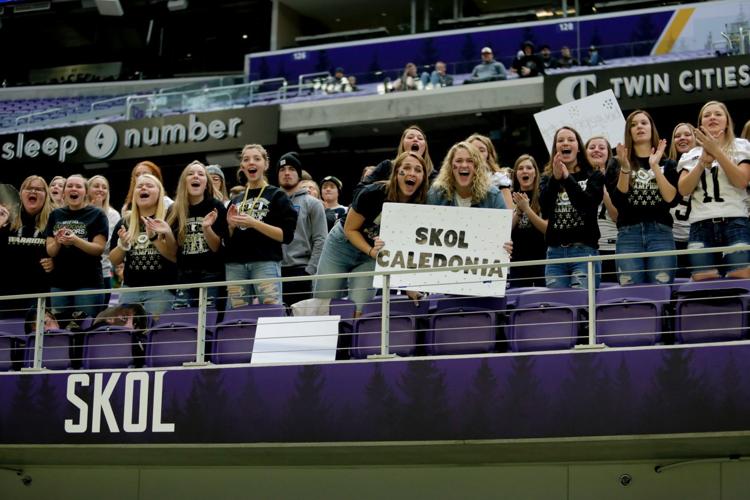 Caledonia's Cole Kronebusch