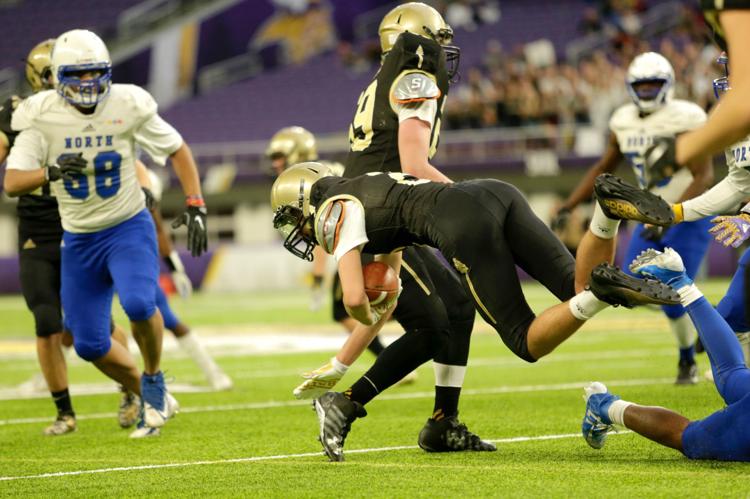 MINNEAPOLIS — The punt had trickled down the right sideline and to everyone in the stadium, it appeared that the Minneapolis North defender might down the ball at the Caledonia 42-yard line.
Everyone except Caledonia High School sophomore Eli King.
In the blink of an eye, a blur of a black jersey and gold helmet came out of nowhere and flashed in front of the North defender on Friday afternoon.
King picked up the rolling punt, slipped past the initial two defenders and was gone in a flash.
Using his long strides, King cut back to the middle of the field while leaving the Minneapolis North special teams unit in the dust on his way to a 58-yard punt return for a touchdown. North was stunned, the press box sat in disbelief, as media members asked, "Who returns that?"
King broke down the play at the press conference, saying he was banking on a good hop from the rolling punt. If he didn't get it, he would have let it go. But he got the hop and changed the tone in the second quarter of what became a 26-0 win and fifth straight MSHSL Class AA state championship for the Warriors (14-0).
Coach Carl Fruechte credited Eli's basketball background for making the play, but his brother Noah summed it up best: "He's just an athletic freak." Teammates Cole Kronebusch and Jed Kasten nodded emphatically in agreement.
There has been a prevailing thought for years that Eli could be the best in what has proven to be a very talented King family. Considering what his older brothers, Owen and Noah, have done and are still doing, it was a heck of a tag to put on the shoulders of a kid that had not yet played a varsity sport.
But all Eli has done in his short high school career his live up to claims and live up to the pressure that accompanies them.
He was the best player on the field during the Warriors' victory — their 68th in a row — over the Polars on Friday at U.S. Bank Stadium.
In addition to his punt return, the safety collected two interceptions and hauled in his 20th and 21st receiving touchdowns of the season. Each one of those plays impacted the final outcome, which put Caledonia on a 68-game winning streak entering next season. Who knows how things go without them?
First was an interception to halt North's opening drive inside the Caledonia 15-yard line. Then when the Caledonia offense needed a jump start — the Warriors started the game with back-to-back three-and-outs with QB Noah King starting 0 of 4 passing — it was Eli that delivered by beating a double team off the line.
He went high in the air, using every bit of his 6-foot-3 frame to make the fingertip grab. He sprinted past the oncoming safety and left not one, not two, but three North defenders behind him for a 42-yard score to get the Warriors on the board. Then came the punt return, which made it 13-0 courtesy of Mr. Eli King.
That's what happens when you have a once-in-a-generation type player. Of course, everyone in Caledonia knew this a long time ago. The Coulee Region has learned over the past year, and now he is on the state of Minnesota's radar for the rest of his career.
It was only a matter of time.
---
Classic Caledonia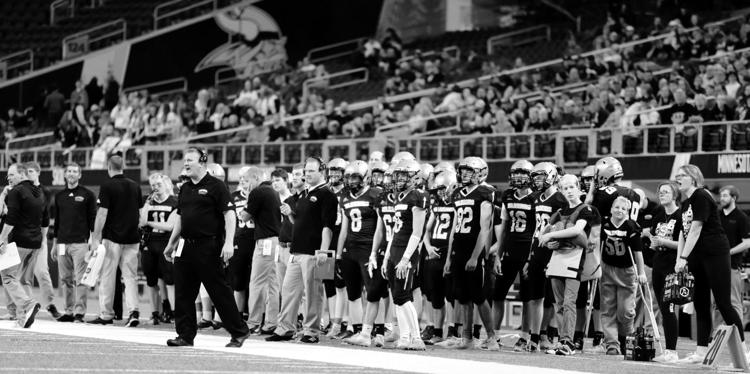 Celebrate Caledonia Football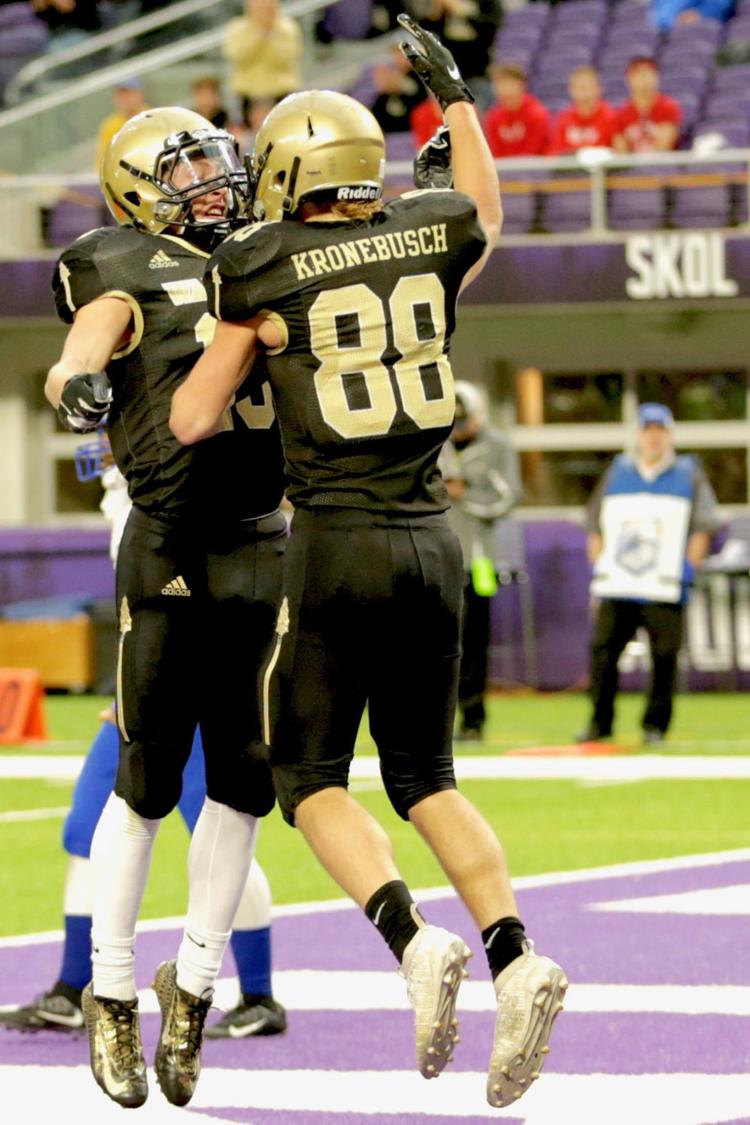 Caledonia Fumble Recovery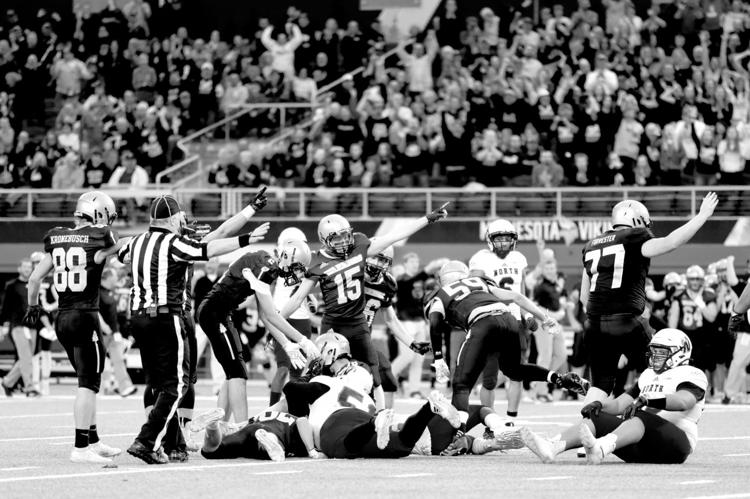 Kronebusch for the touchdown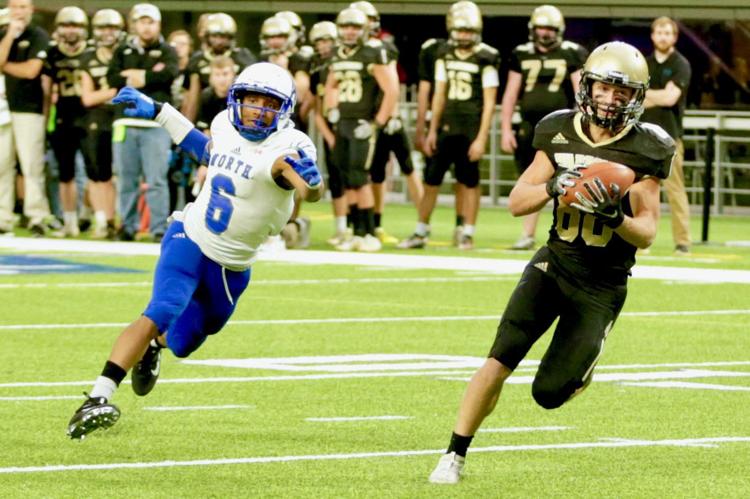 Elusive Eli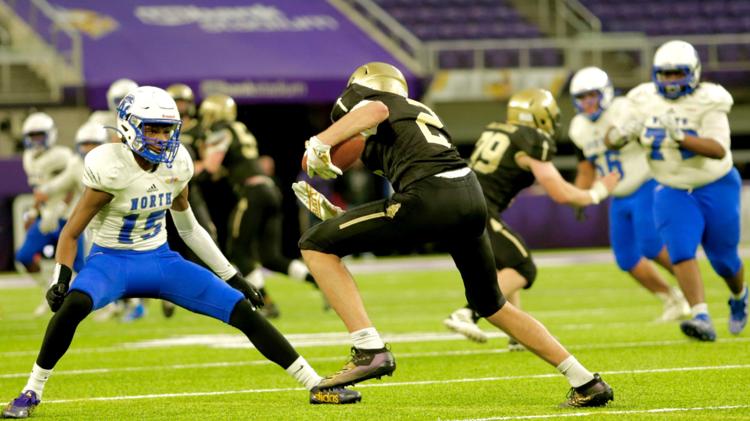 Chasing Kamara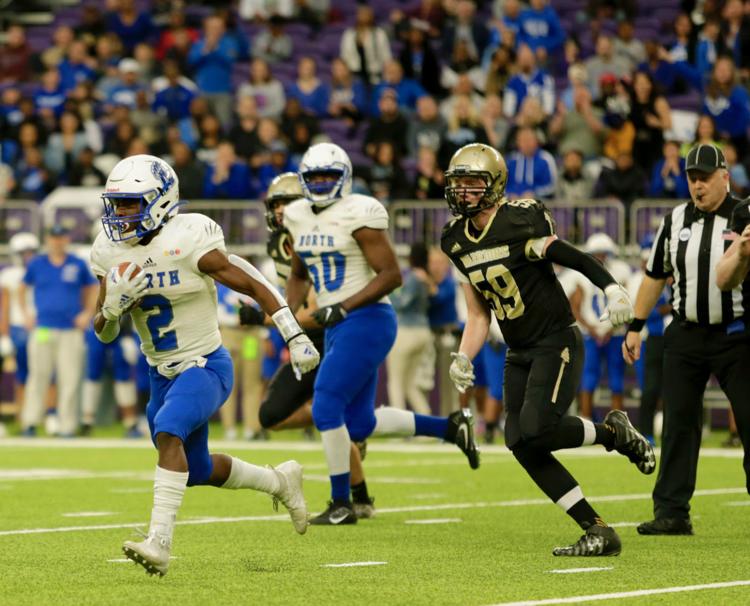 Eli King flies high during state championship game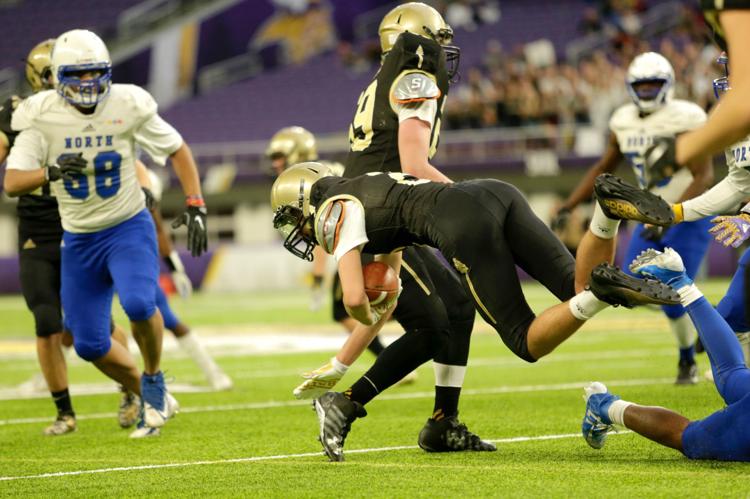 Caledonia's student section
Caledonia's defense comes up big...again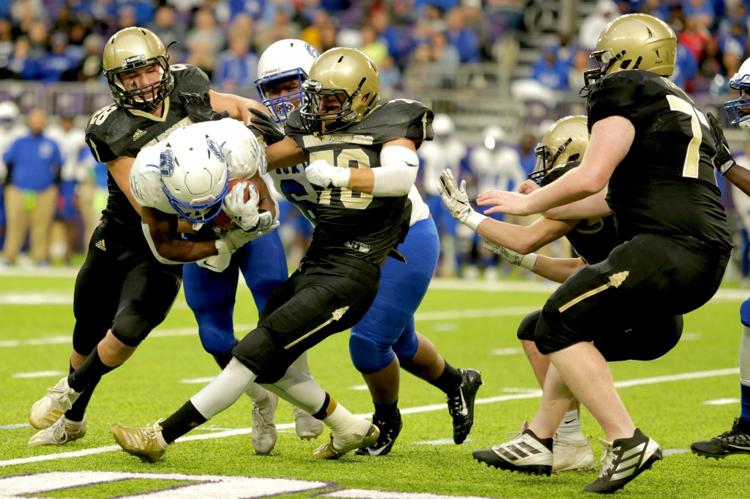 Cole Kronebusch goes in for a Warrior touchdown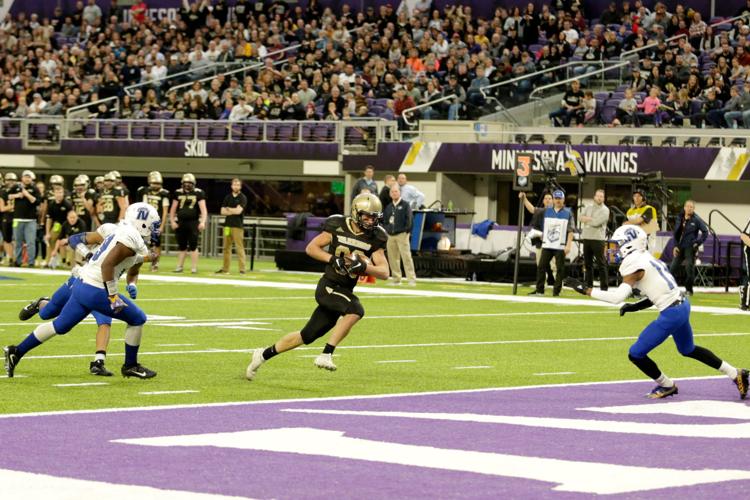 Caledonia's Coach Carl Fruechte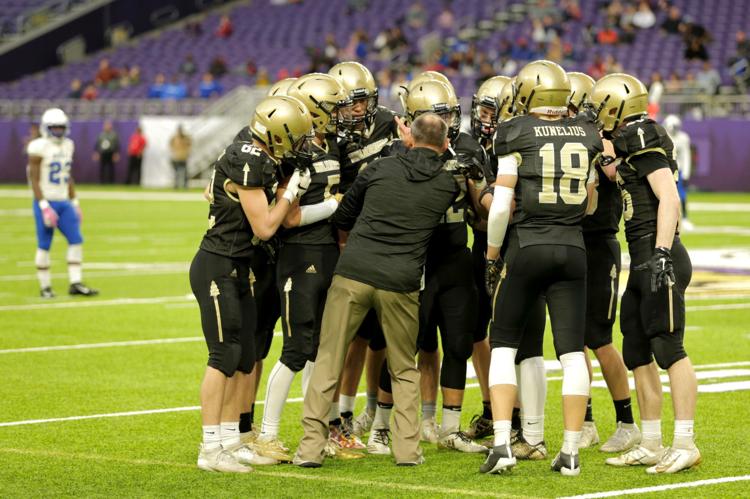 Caledonia players celebrate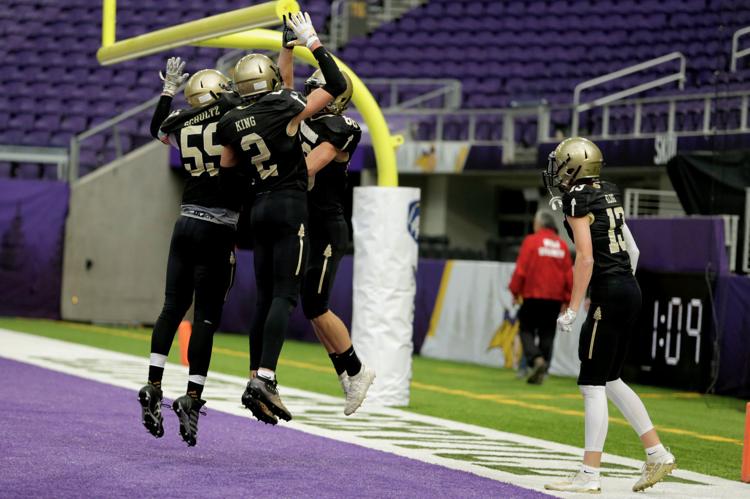 Caledonia's Eli King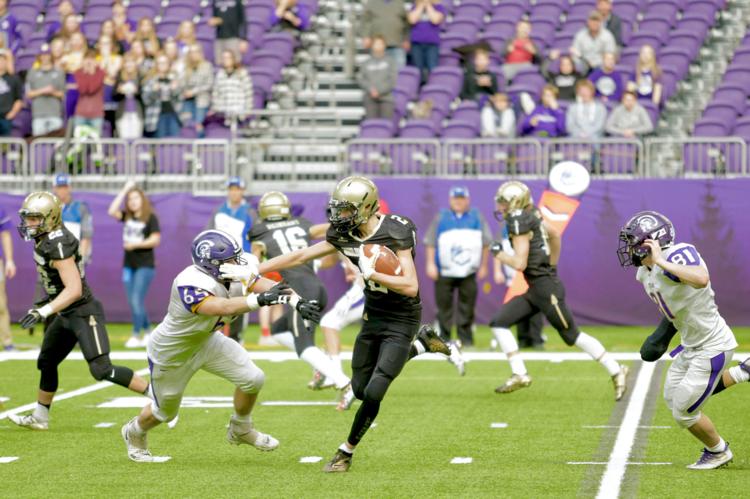 Caledonia State Football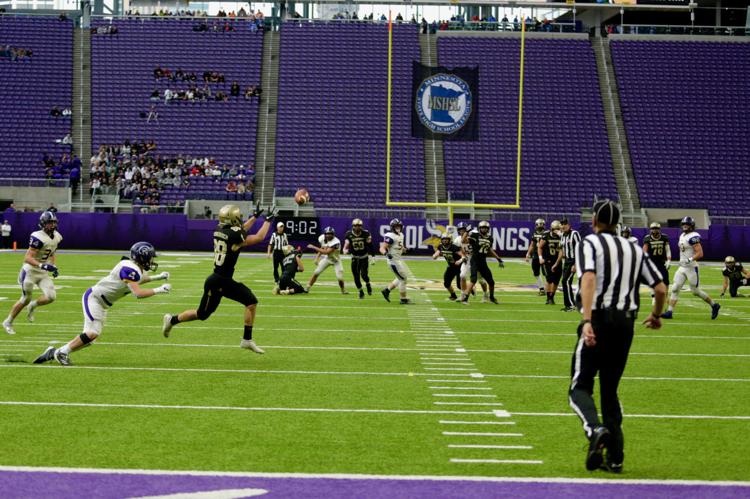 Caledonia State Football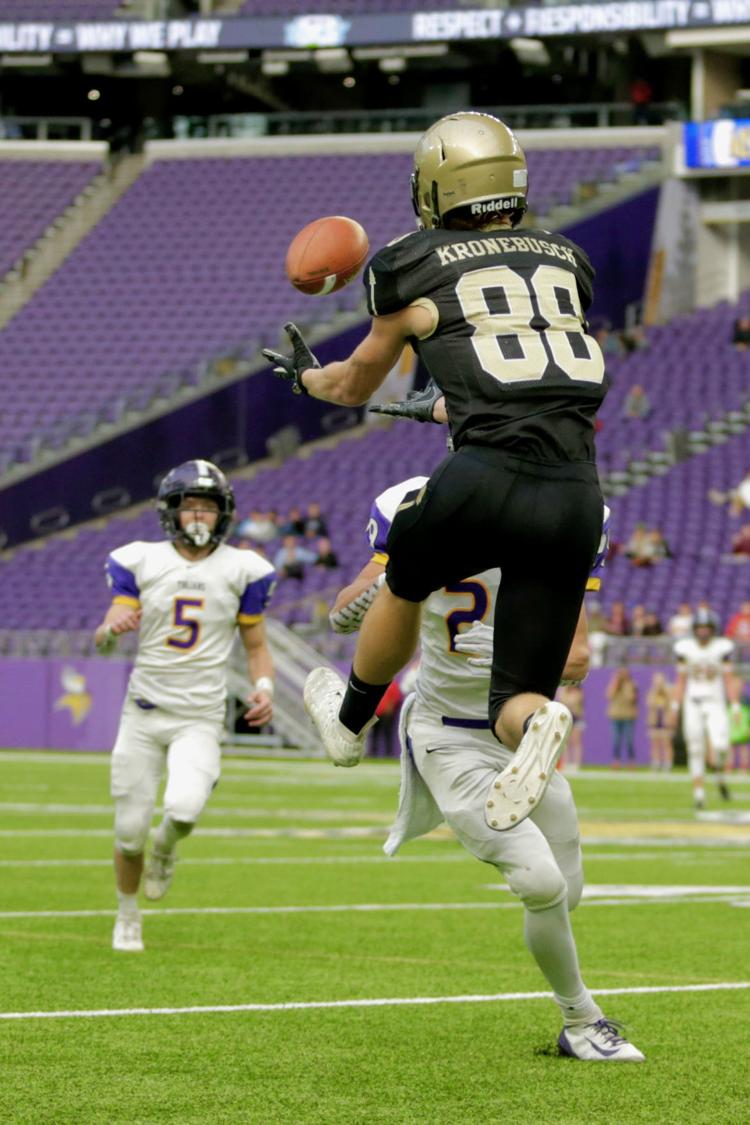 Caledonia State Football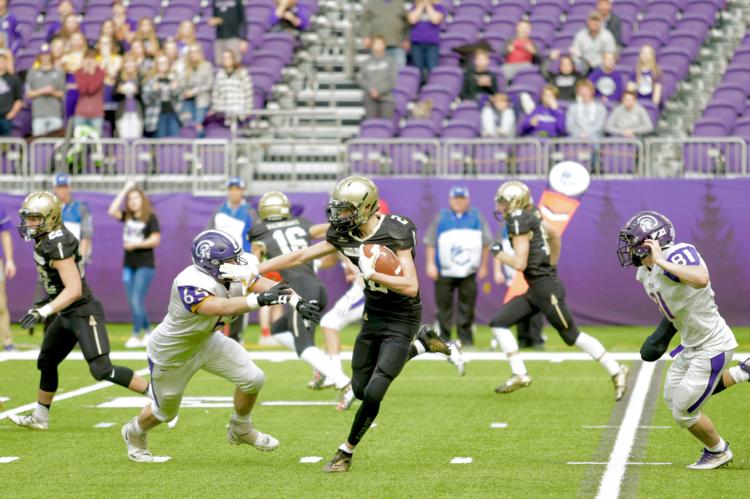 Caledonia State Football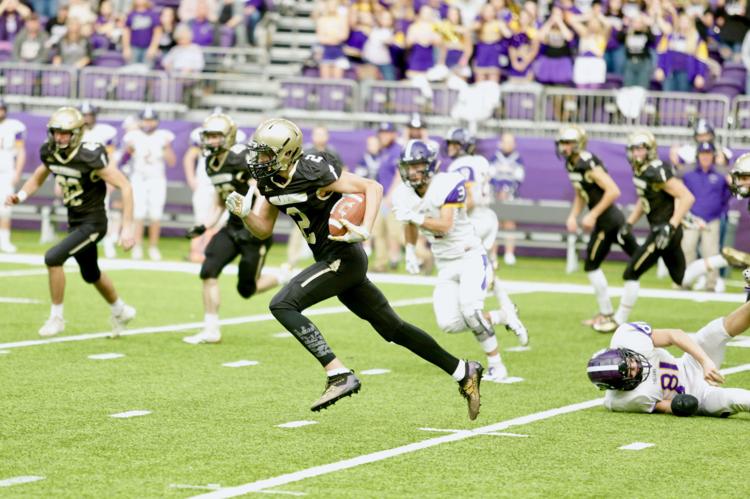 Caledonia State Football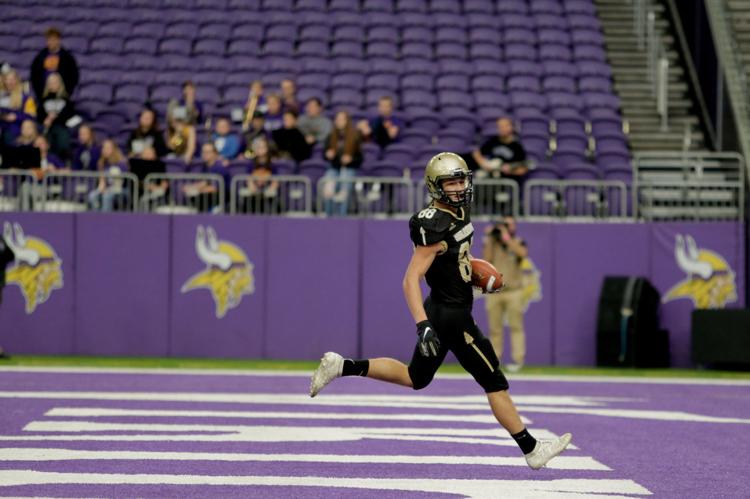 Caledonia State Football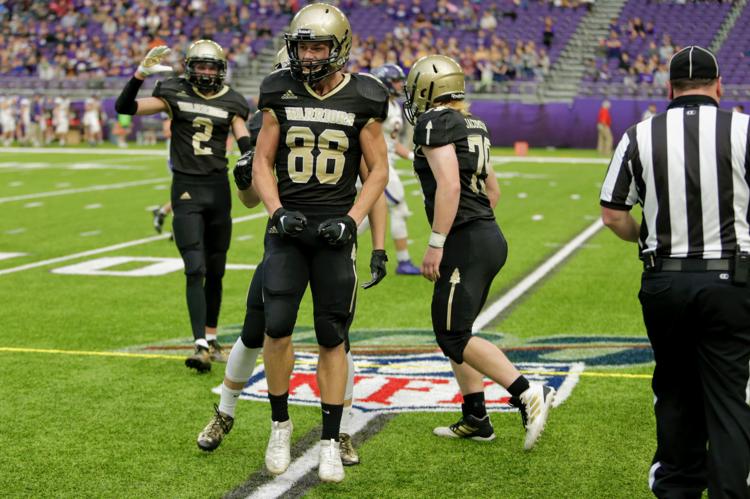 Caledonia State Football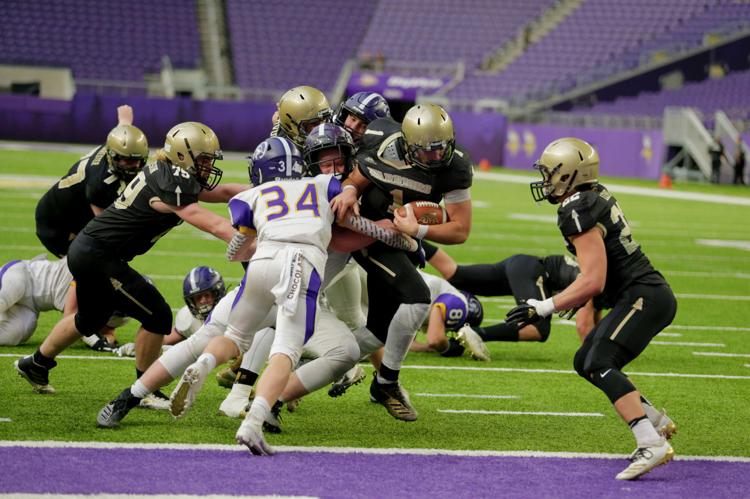 Caledonia State Football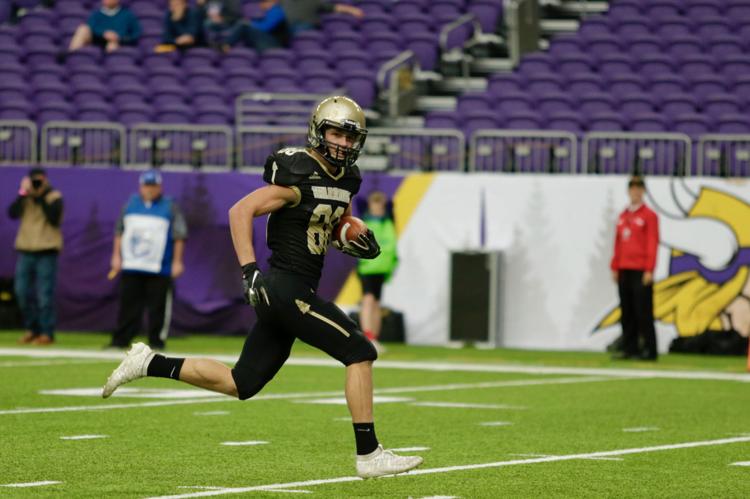 Caledonia State Football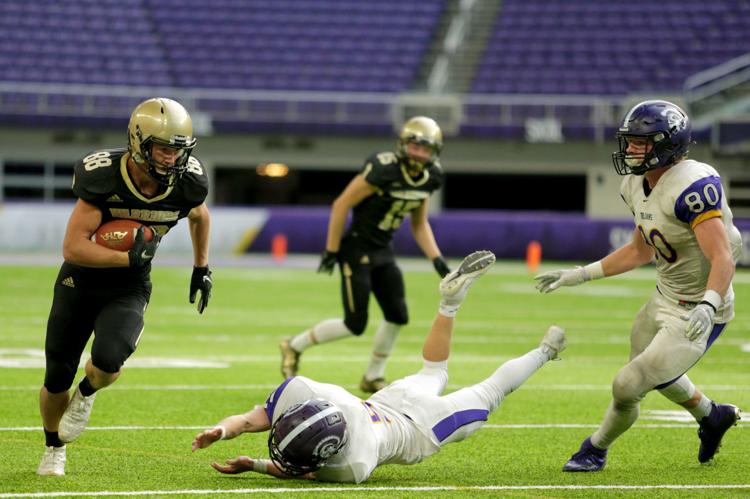 Caledonia's Noah King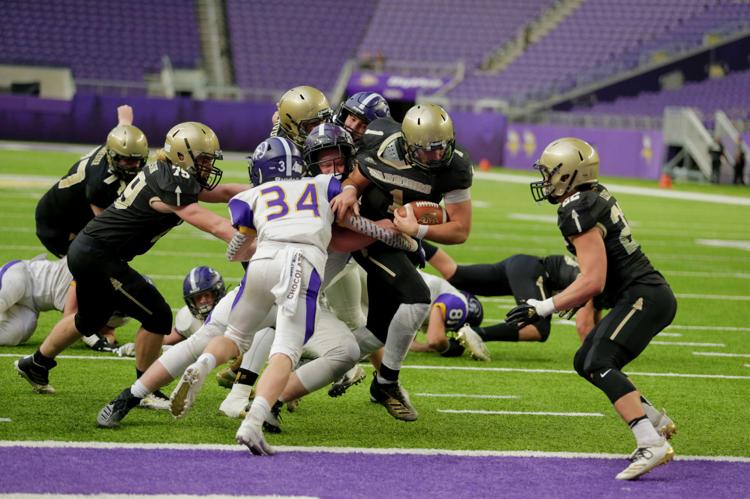 Caledonia football fans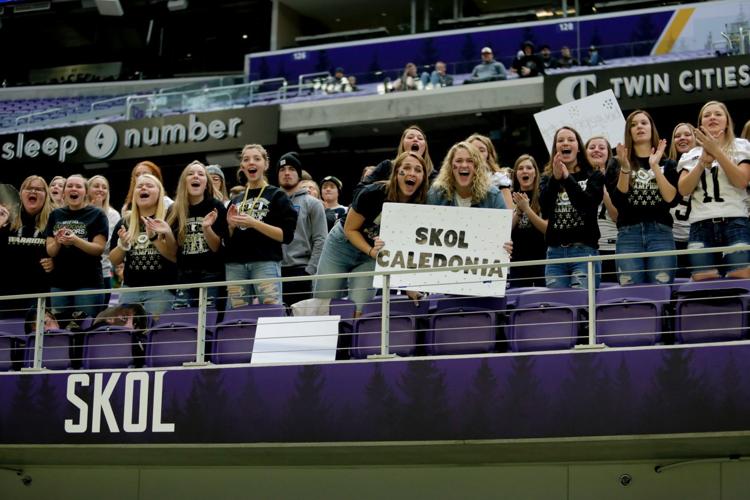 Caledonia's Cole Kronebusch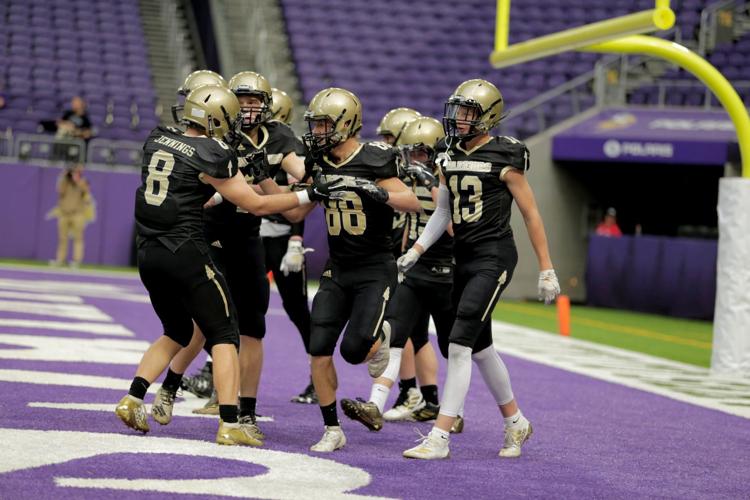 Be the first to know
Get local news delivered to your inbox!