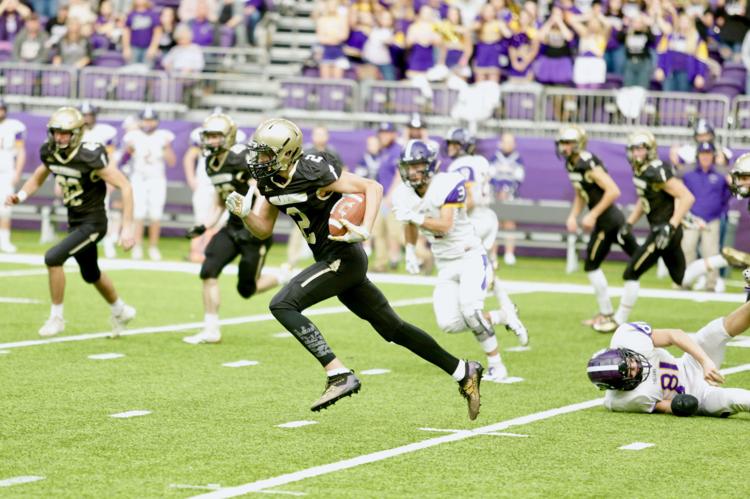 CALEDONIA, Minn. — When you have the nation's longest active winning streak at 67 games, you are accustomed to teams gunning for you, but for the Caledonia High School football team, the week leading up to its MSHSL Class AA state semifinal against Barnesville was different.
Barnesville felt this was the year it would knock off the Warriors, and it wasn't alone.
"There was a lot of chatter," Warriors coach Carl Fruechte said with a smirk.
Of course, the top-ranked Warriors dominated second-ranked Barnesville 43-12 in a game that senior quarterback Noah King said the team played with "a little chip on the shoulder" to set up a Black Friday date with Minneapolis North in the state title game. Caledonia will try to win its fifth straight state championship when it kicks off that game at 1 p.m. at U.S. Bank Stadium.
There hasn't been quite the same chatter about third-ranked Minneapolis North (13-0) as there was against Barnesville, but the truth is Caledonia (13-0) views the Polars — making their sixth straight state appearance — as its toughest threat yet.
"They're the best team we've seen so far, and they are pretty solid all across the board," King said. "I don't think they have one glaring weakness or a big strength, I think just across the board from their D-line to their defensive backs, they have a lot of good athletes."
There are two aspects that separate Minneapolis North from Barnesville: Its speed and offensive balance.
Opponents always struggle to match the speed of the Warriors. Barnesville coach Bryan Strand recruited former college players to come and help prepare the Trojans by practicing against them.
Minneapolis North shouldn't have to do that. The 2016 Class A state champions appear to have the speed and athletes necessary to hang with the Warriors.
"They have speed that can match ours, well just as good as ours," senior Donnie Lakey said with a smile. "They're really big up front, too. Big and fast."
The Polars can also run and throw with the best of them. During the regular season, they averaged 270 yards on the ground and 184 through the air. They are led by their big three in running back Terrance Kamara, quarterback Zach Yeager and receiver Mario Sanders.
You have free articles remaining.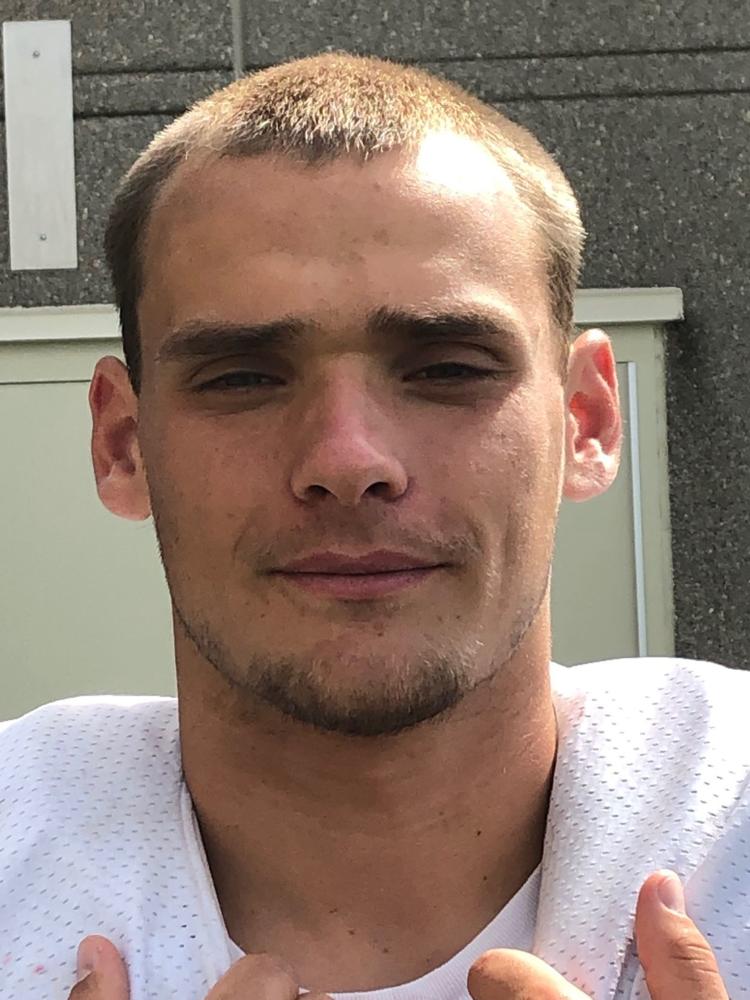 He can fly and likes to get to the edge, but the junior tailback has shown the ability to break tackles, too. He's the engine that makes the Polars go, as he tallied an eye-popping 2,223 yards and 33 touchdowns on 232 carries. Kamara also seems to like the big stage with 749 yards and 11 touchdowns in four postseason games, including 205 yards and four touchdowns against Paynesville in the semifinal.
He will be priority No. 1 for the Warriors, but the Polars have shown they can win games even if the 5-foot-9, 170-pound Kamara is slowed down, like when he was held to 95 yards in a 26-6 season-opening victory over St. Paul Johnson. Yeager was 13-of-19 for 226 yards in that game.
That's what makes North so scary.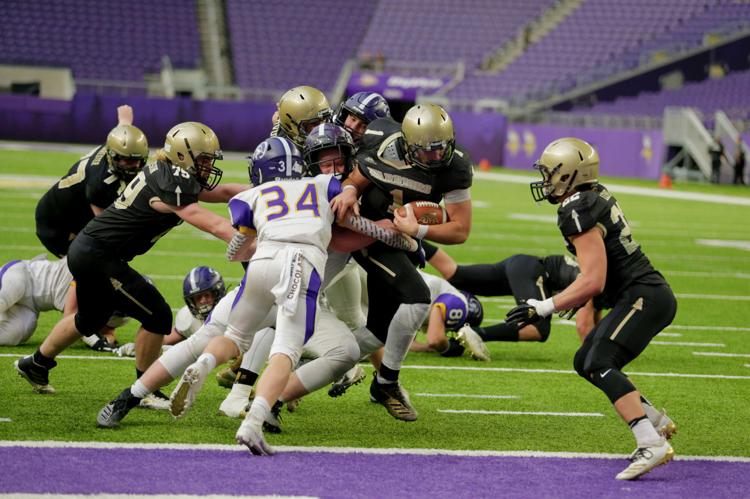 "North is a little more scary on offense because we knew what Barnesville was going to do; they try to pound it right down our throats," King said. "... North is challenging because they'll run it, but they can beat us with the passing game, too. They are just more versatile."
Yeager has thrown for nearly 2,000 yards and sports an impressive touchdown to interception ratio with 26 touchdowns to just one interception. His favorite target is Sanders, who has accounted for more than half of Yeager's passing yards, tallying 1,242 receiving yards and 16 touchdowns on 49 receptions.
The sophomore had a four-game stretch that covered the final two games of the regular season and the section tournament in which he tallied 673 yards and nine touchdowns on just 19 receptions. With these three, the Polars have the potential to break up off a big play at any time, something they did plenty of during the season.
"I just think us being patient — we have to be smart and see what they're in and don't let it fake us out," Fruechte said. "Don't let them roll one coverage over and get us. The kids have to really be smart and make their reads and make sure they let us coaches know, so we're all on the same page. And at the end of the day, they have to make plays."
These two teams have met recently, and Caledonia won that matchup 38-0 in the state quarterfinal in 2017. Interestingly enough, it seems North has also taken a few pages out of the Caledonia playbook since that last meeting.
"You can tell they are doing some things offensively that coach Fruecthe beat them with, and the good thing is we know the system. And hopefully that is going to favor us well that day," assistant coach Brent Schroeder said.
Offensively, the Warriors are in a good spot. They shook off a bit of a slow start against Barnesville, as their aerial attack was just a touch off to begin the game — King misfired on his first seven passes — before they found their groove.
The Polars' defense has also been impressive. North allowed 26 regular-season points before giving up 106 in four postseason games. That defensive effort also includes a postseason shutout of St. Agnes in the section title game.
"We didn't get off to a great start, but things got rolling, and then we were fine," King said. "Offensively, we just know that every week if we do our job, we can put up points."