MINNEAPOLIS — David Seymour was driving home from Caledonia High School football practice on Halloween when he came upon something no one expects — or ever wants — to see.
Seymour saw the mangled car and immediately knew its owner.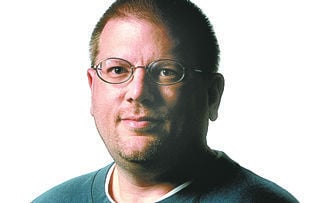 "It was totaled," Seymour said. "It was a mess."
Inside the car, which had been rear-ended after stopping on the road to let deer cross, was teammate and friend Sam Barthel. Seymour had to act quickly and did.
He called 911 and waited with Barthel until medical help arrived.
At no point during those stressful 20 minutes did Seymour think about a single thing he'd learned at practice that day. The upcoming MSHSL Section 1AA championship game against Triton meant nothing.
"(I) just tried to keep him awake and keep his head up," Seymour said. "The car was half on the road and half in the ditch, and he was still in it.
"It was really stressful. (I) didn't think he was going to die, but didn't really know, either."
Football, for once, took a back seat.
There was nothing about that night that made playing football in the near future appear possible for Barthel.
"I was unconscious for 20 minutes," said Barthel, who not only got back on the field but caught three touchdown passes in Friday's 57-6 Class AA championship win over Pipestone at U.S. Bank Stadium. "The ambulance took me to the hospital and diagnosed me with a concussion but nothing else."
Barthel remembers seeing the deer and waking up in an ambulance.
He will remember much more clearly being there for his teammates on Friday and what he did to help them win a third consecutive state championship.
"We played for him in the section tournament and the other games to get here," Seymour said. "It was for him. We wanted to give him this chance."
Barthel worked slowly through the concussion protocol. He endured the last headaches and remained focused while working with athletic trainer Danielle McIlquham, who earned the praise of Caledonia coach Carl Fruechte when discussing the topic.
The state quarterfinals and semifinals were out, but the championship game was a possibility if the Warriors could get there.
Barthel practiced for the first time since the accident on Tuesday and participated in contract drills for the first time on Wednesday. Walking from the tunnel to the field before Friday's game emphasized the opportunity that awaited Barthel.
"That was incredible," Barthel said. "I didn't know if I'd get to do that until this week."
He then enjoyed a breakout performance with help from standout quarterback Owen King on Friday.
Barthel caught a 32-yard pass from King in the first quarter and scored on catches of 12 and 27 yards in the second. Barthel's performance led Caledonia to a 36-6 halftime lead.
He wound up with five catches for 103 yards and five punt returns for 82 yards. Barthel also caught a 12-yard pass to give Caledonia a first down at the 2-yard line that set up King for a short touchdown run that closed out the first-half scoring.
"It felt great to go out there and do that today," said Barthel, who has missed plenty of playing time due to various injuries during his career. "It felt great to do that for my team and my teammates."
It was a special performance, even on a team that has consistently promoted itself as a whole instead of individual pieces.
No one — coaches and players alike — cares who scores the touchdowns or makes the tackles. King has always been able to spread the ball around, and he will rarely be seen staring down a receiver.
Andrew Goergen, Jordan Burg and Marten Morem have also had chances to shine. King fully understands the options he has on each snap. Friday happened to be a day that kept bringing him back to Barthel.
"Jordan and Andrew have pretty much been there for us all year and doing their thing, and Sam missed the last few games," said King, who completed a career that included 139 touchdown passes and 41-0 record as a starter. "They probably didn't see much of him on film. (The Arrows) tried to take away Jordan and Andrew, and I was able to find Sam."
Fruechte, whose influence leads to the team-first approach, was also happy to see Barthel perform the way he did in the biggest game of the season.
"It's been a tough year for Sam, and this was nice to see from him," Fruechte said. "We always talk about being ready, and he was ready today despite something very serious that happened a few weeks ago.
"Owen gets the ball to whatever receiver is open, and Sam worked to be that receiver today."