The tone was set as soon as Quinn Miskowski ran past the secondary on the second play of the game, and it never really changed.
The Aquinas High School football team wanted to jump on Black River Falls quickly during their Coulee Conference game at the Veterans Memorial Field Sports Complex on Thursday and did.
The Blugolds rode the momentum of a long touchdown pass from Jackson Flottmeyer to Miskowski on that early play to a resounding 58-9 victory.
"That was Quinn," Flottmeyer said of a 53-yard connection that followed only an 11-yard run by David Malin. "The speed he displays and his amazing hands ... that was all Quinn.
"I saw the safety playing outside him, and I knew that where the ball needed to go."
Flottmeyer completed 16 of 19 passes for 272 yards and four touchdowns as the Blugolds (4-0, 2-0) remained unbeaten. Miskowski had three catches for 63 yards and two touchdowns and returned a punt for another score.
Aquinas moved he ball through the air and on the ground on the way to 446 total yards and put together an important drive to open the third quarter and answer the Tigers' lone touchdown.
Black River Falls (1-3, 1-1), which was coming off a 26-6 win over G-E-T last week, used an 80-yard drive that included four pass completions for 64 yards by quarterback Evan Voss, to get within 28-9 with 18 seconds left in the first half.
Voss finished the drive with a 3-yard touchdown pass to senior Michael Roou before the extra point was wide right.
Aquinas coach Tom Lee said he needed to see his team answer in the third and did.
The Tigers took the third-quarter kickoff and used a 14-yard run by Voss for a first down, but the Aquinas defense forced a punt.
Flottmeyer's first pass of the ensuing drive was incomplete, but his second one was caught by Jack Christenson for a 41-yard gain, and that was followed by a 25-yard touchdown run by Malin.
"The big show of what the heck we had was in that third quarter," Lee said. "I didn't feel like we were in control until after that."
Christenson had five receptions for 136 yards and a second-quarter touchdown. Jack Gagermeier also caught a touchdown pass and had three catches for 25 yards.
Malin rushed for a team-high 64 yards and the touchdown on five carries, and Joe Penchi rushed five times for 50 yards and two touchdowns.
Voss, who entered the game averaging 272 passing yards and 86 rushing yards per game, was the focal point of the Aquinas defense. He was hit repeatedly and had more success throwing than running.
He completed 10 of 19 passes for 195 yards, one interception and the touchdown. But it took the Tigers some time to throw their first pass after running on the first eight snaps and trying to work clock as they did it.
Voss carried 20 times for 48 yards and was dropped for no gain or a loss on eight of those attempts. Aquinas senior Pierson Feehan was a disruptive force at and behind the line of scrimmage the entire game and hit Voss for losses three times in the second quarter.
"We really focused on him, and I think we did a really good job of containing him," Feehan said. "We always say we want everyone coming to the tackle, and that's what we tried to do. We needed someone to wrap up and more to come and finish it."
High school football photos: Black River Falls vs. Aquinas
Jack Christenson carries the ball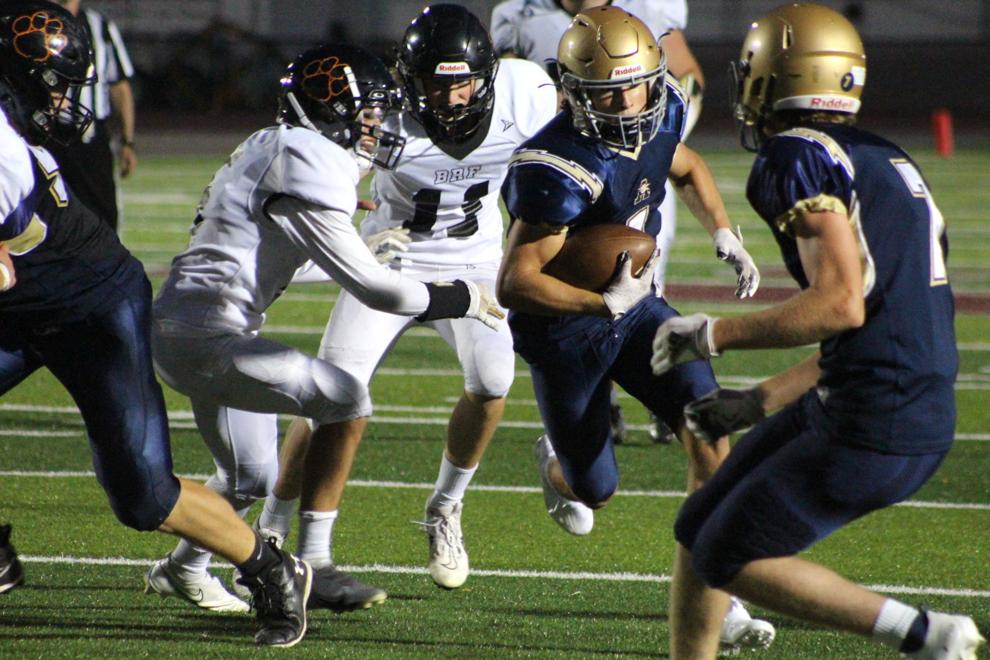 Jackson Flottmeyer rolls out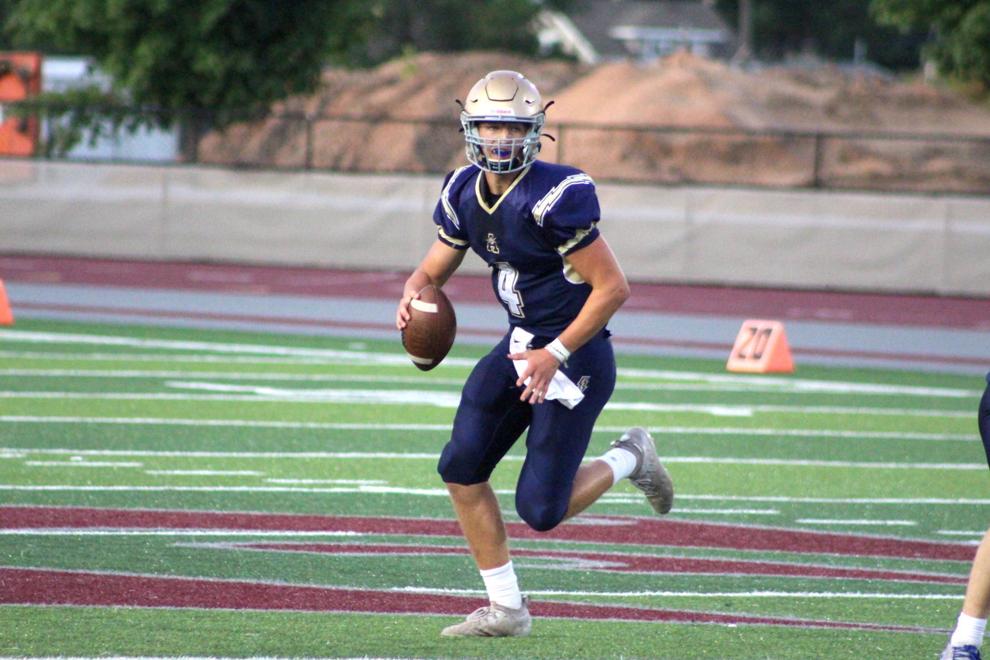 Ezra Johnson carries the ball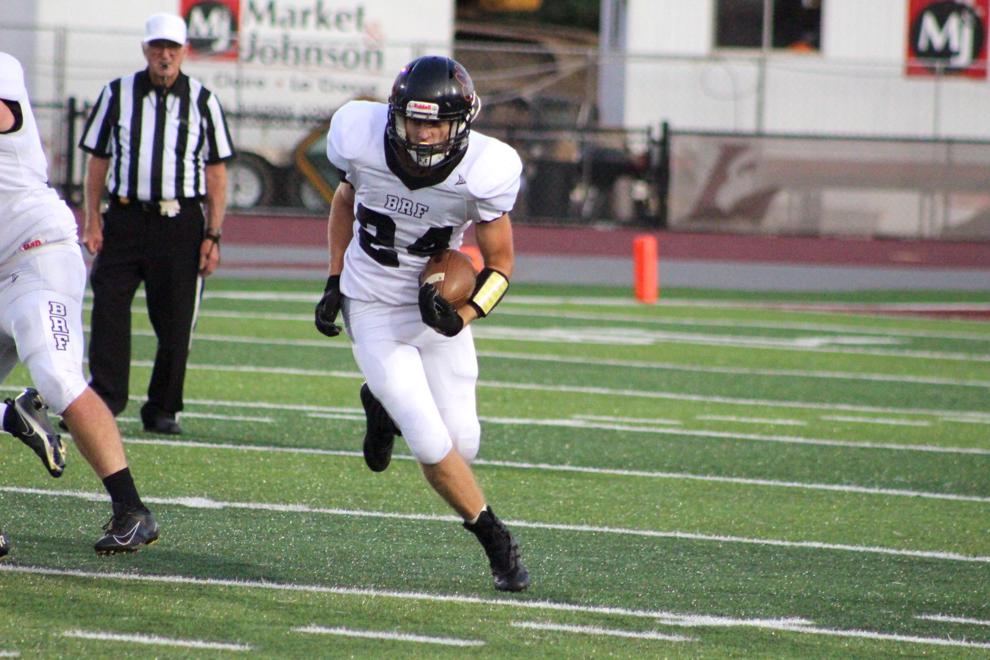 Chris Wilson returns a punt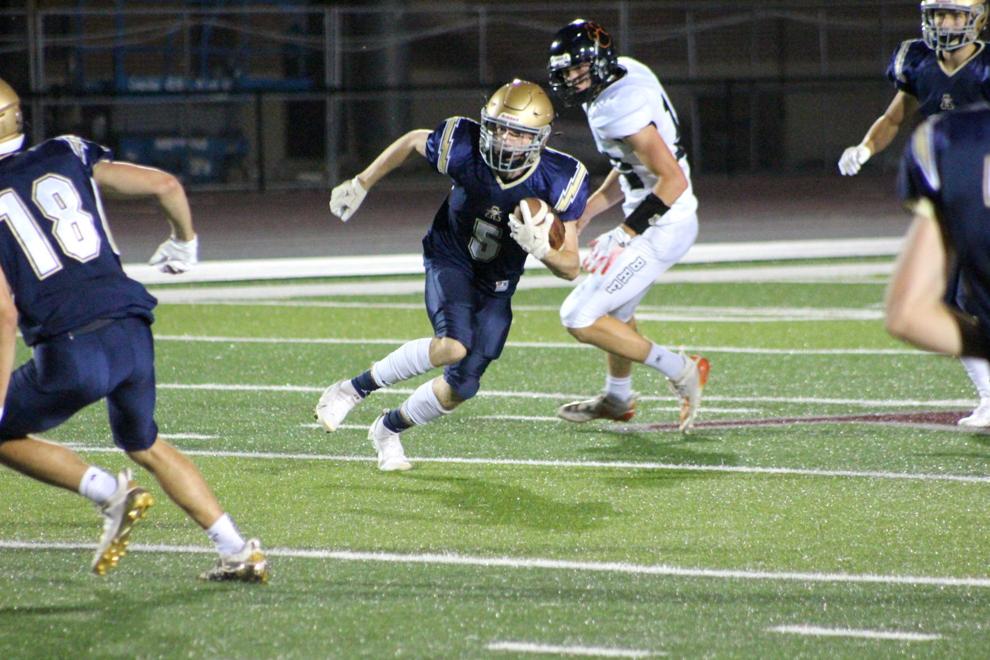 Evan Voss carries the ball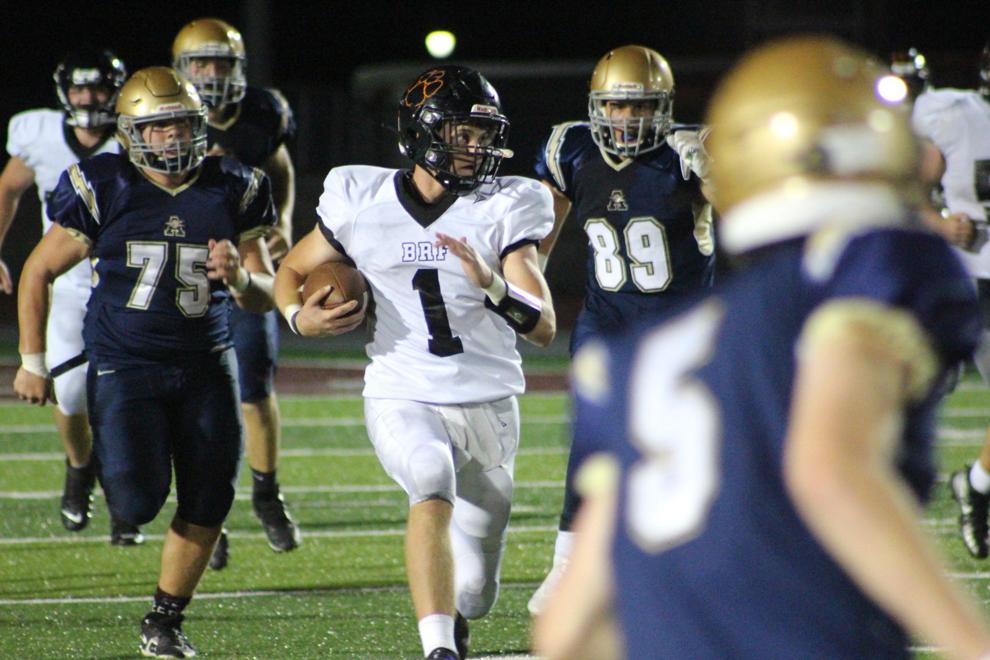 Pierson Feehan celebrates a sack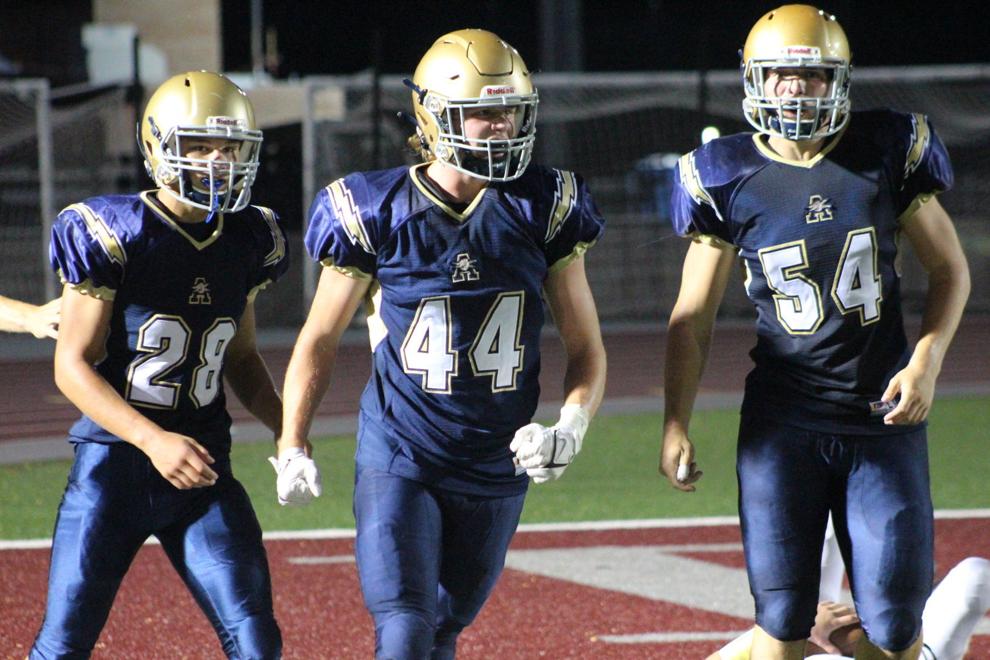 Hargrove and Malin tackle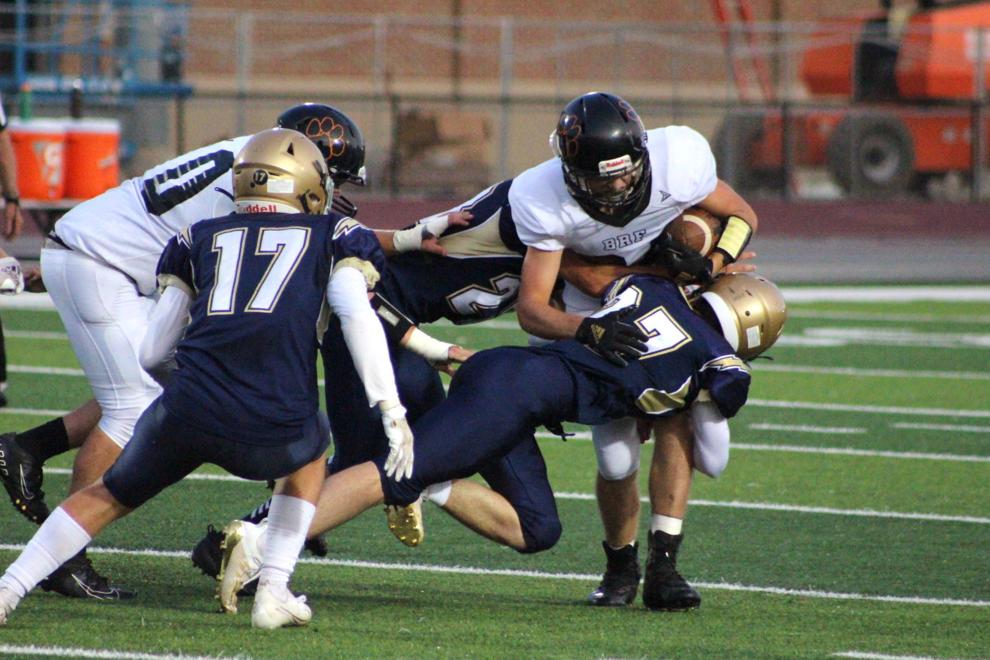 Evan Voss rolls out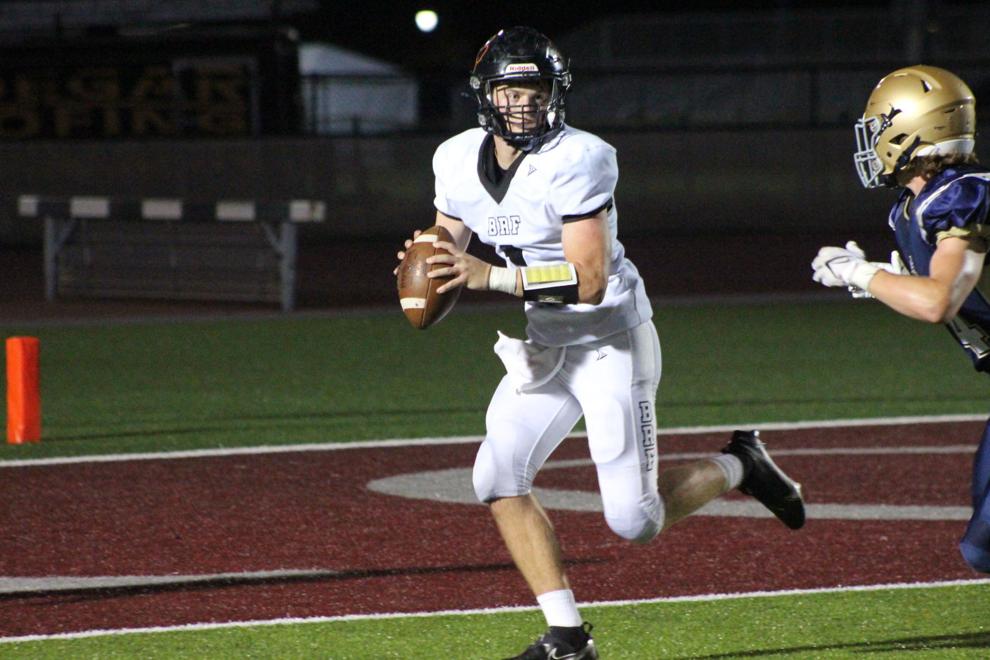 Tom Lee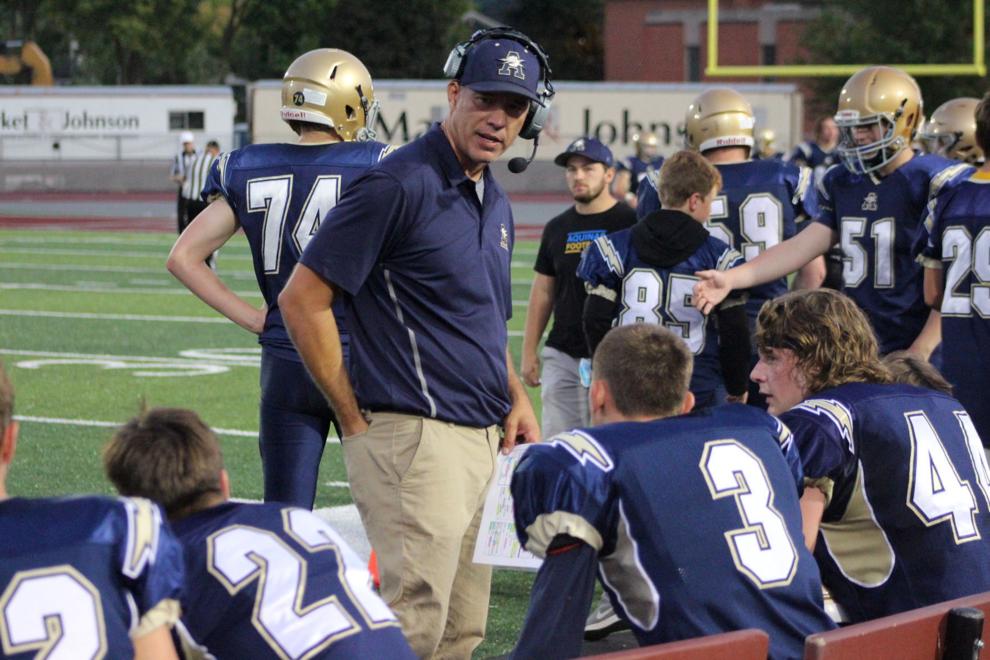 Robert Cogswell makes a tackle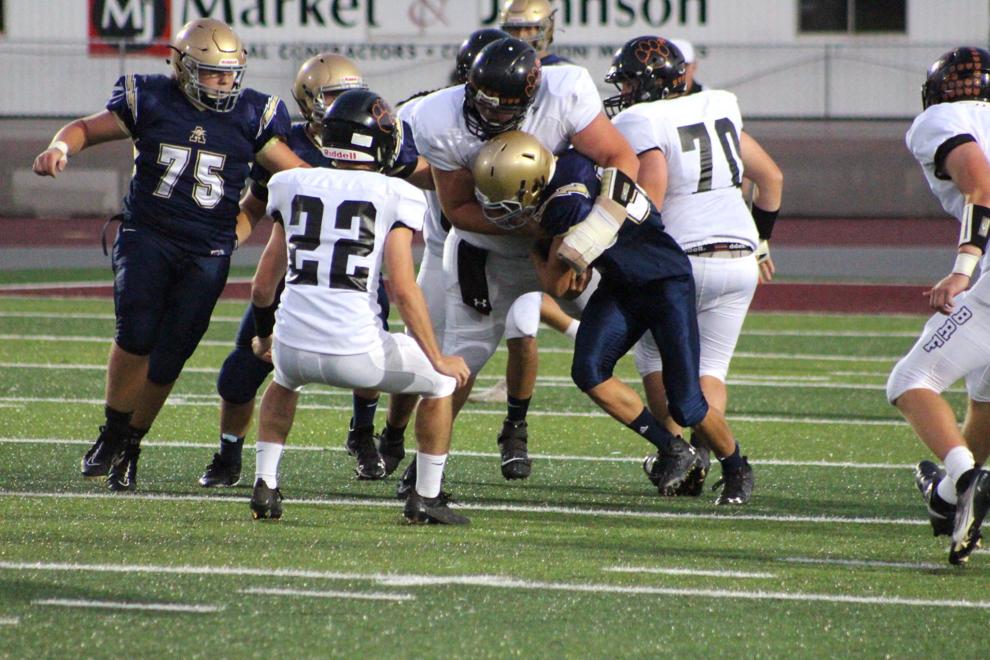 Jack Gagermeier looks for room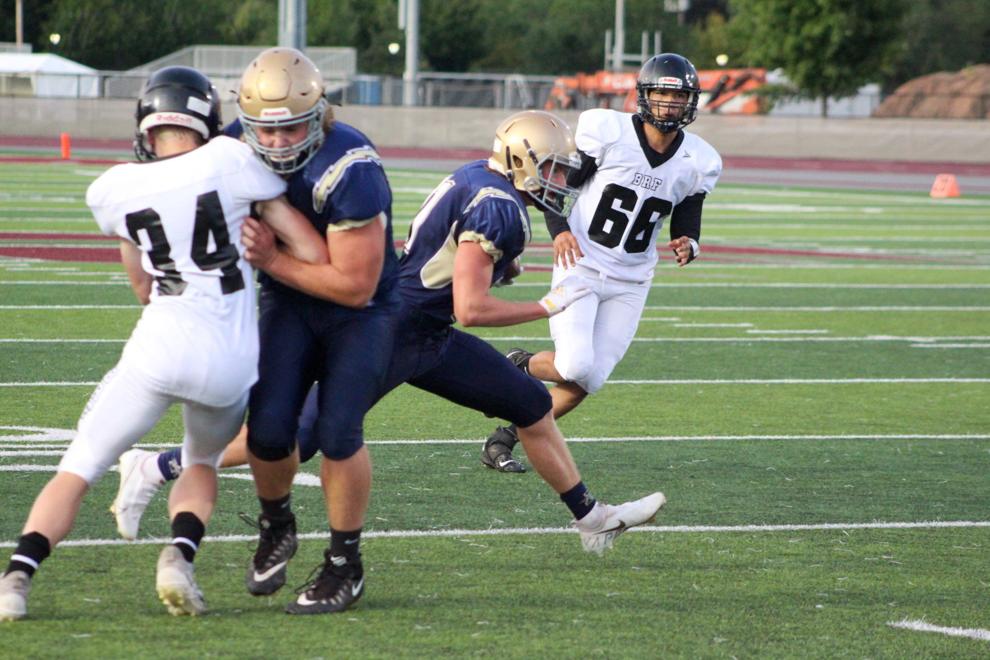 Collin Conzemius returns a kickoff