HOLMEN — Drew Evenson turned to the home crowd at Empire Stadium and repeatedly rose both arms above his head, beckoning for the fans to make some noise.
The Holmen High School football team was set to kick off its regular season finale, but this moment belonged to the senior.
Evenson was out on the field to handle the kicking duties to start Friday night's game against Eau Claire North, just six months after being diagnosed with leukemia.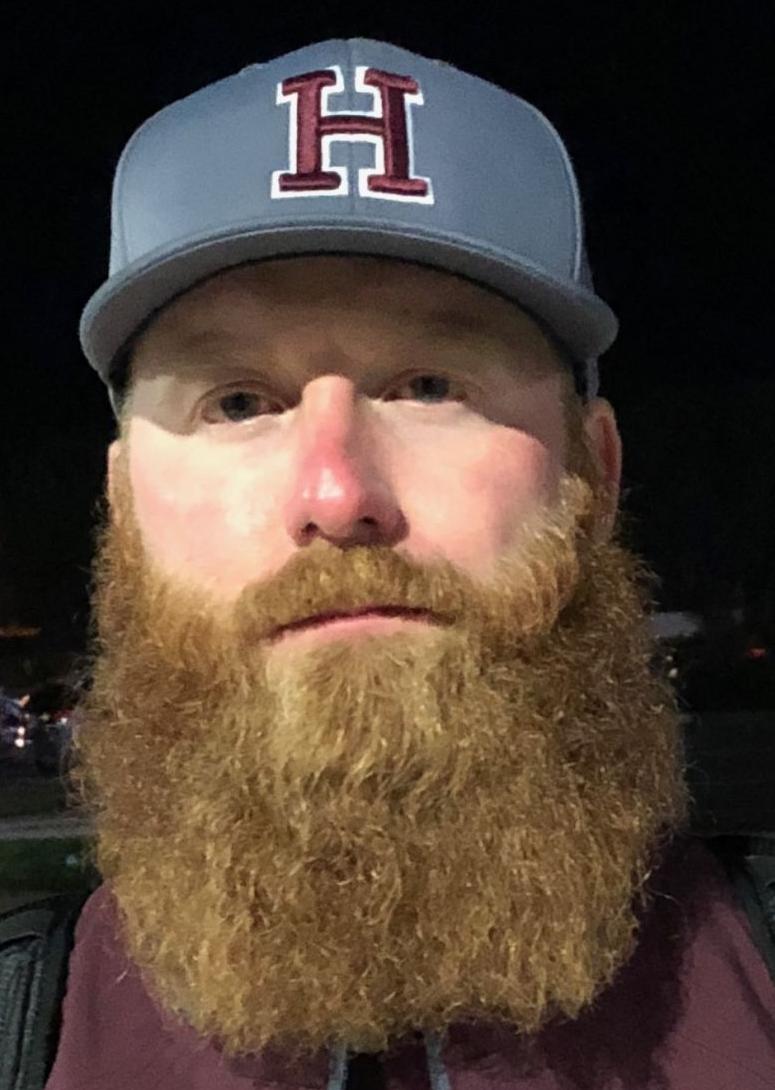 Vikings coach Travis Kowalski opted to go with an onside kick, and Evenson — despite limited practice — executed perfectly. The ball bounced a few times before popping up and into the hands of senior Nathan Nevala.
It was the only play Evenson was on the field for, but it set the tone for Holmen's 42-0 victory to close the alternate season.
"Coach (Jason) Lulloff, our special teams coordinator, said before the game, he goes, 'The stars will align. You'll watch it from above,'" Kowalski said. "... (Evenson) could barely kick it 10 yards in practice all week. Barely. Comes out here, he hits it, it pops up. It was just crazy."
"It was just Wednesday they brought it up to me," Evenson said. "I was a little hesitant about it at first, but, God, I'm glad I did it. I just loved it. It was an experience I'm never going to forget.
"With these boys, they work their butts off and they support me through everything. It just means a lot."
Although plans for Evenson to kick off for the Vikings on Friday came together this week, the moment was nearly a year in the making.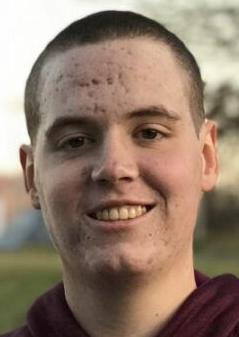 Evenson spent this past summer lifting with classmates Sam Barnett, Ryland Wall and Carter Vetsch as he aimed to earn the starting goalie spot for the Aquinas co-op hockey team. While doing so, those three pushed Evenson to join the football team.
"He was going to be one of the leaders of the student section, and we assumed there would be no student section because of COVID," Barnett said. "So we just told him, 'Hey man, just come out for football. It'll be more fun to be with us all day.'"
Evenson agreed, but difficult news followed in the fall.
On Oct. 13, Evenson was diagnosed with leukemia. It ripped away his hockey season, and he began chemotherapy — sometimes going in one or two times a week, others five days in a row.
"He's kicking it around right now, and I know he's going to beat it because he's a tough kid," Barnett said.
Evenson remained a part of the hockey and football teams, and through it all, he has been blown away by the support he's received from those around him.
"You never expect something like this to happen to you," Evenson said. "Stuff like this really puts it in (perspective) that you've really got to take advantage of everything you've got. Stuff can change, but people stick by you. That's all you can ask for."
Evenson has also had an impact on people like Barnett, who was moved by Friday night's opening kickoff.
"It was life changing. You know what I mean?" Barnett said. "It's all Drew wanted to do. He just wanted to be out there with his brothers, and he got to do it tonight.
"It was a great feeling. When we recovered the onside, it was crazy. It was ridiculous. I've never felt like that before."
Holmen (3-2) quickly took advantage of the onside kick and went 48 yards in eight plays, capped by an 8-yard touchdown run by Nevala.
The Vikings' offense made a few mistakes in the first half — one drive stalled in Eau Claire North (0-5) territory, and a fumble on a handoff gave the ball to the Huskies — but the defense was stout throughout.
Holmen allowed only 43 yards and four first downs, which gave the offense time to regain its footing.
After an interception by junior Hayden Goodell, the Vikings marched 78 yards in seven plays, and a 7-yard touchdown run by sophomore Andrew Weiss gave Holmen a 14-0 lead with 8 minutes, 11 seconds left in the first half.
That lead grew to 21-0 at the half after Barnett punched the ball in from the 5-yard line late in the second quarter.
Two quick third-quarter touchdowns from junior quarterback Luke LeClaire — one rushing and one passing — put the game out of reach.
LeClaire, who completed both of his pass attempts for 50 yards and a score, had 10 carries for 98 yards and a touchdown. Nevala had nine carries for 62 yards and a touchdown, while Barnett added eight carries for 60 yards and a touchdown.
"We were pretty much dominating up front," Barnett said. "Our offensive line played their butts off tonight, so did our defensive line. I think we really controlled the line of scrimmage."
That allowed the Vikings to end the season on a high note, finishing with two straight wins after beating Sparta last week. But it all started with Evenson.
"You can't put something like this into words," Evenson said. "It was everything. Bigger than the game. Having the best friends in the world really pays off."