BANGOR — As running lanes closed up in the second half on Friday, the Bangor High School football team needed a boost from its defense if it wanted the season to continue.
And through turnover after turnover, the Cardinals got just that.
Bangor intercepted Turtle Lake quarterback Adam Waite four times — three of them coming in the second half — and turned a muffed punt return into a late touchdown that produced a 28-12 victory in a WIAA Division 7 state quarterfinal.
The Cardinals (12-0) advance to play Edgar (11-1) in a 7 p.m. semifinal at Carson Park in Eau Claire on Nov. 15.
Senior Carter Horstman rushed for 222 yards and scored all of Bangor's touchdowns as it became a state semifinalist for the fifth year in a row.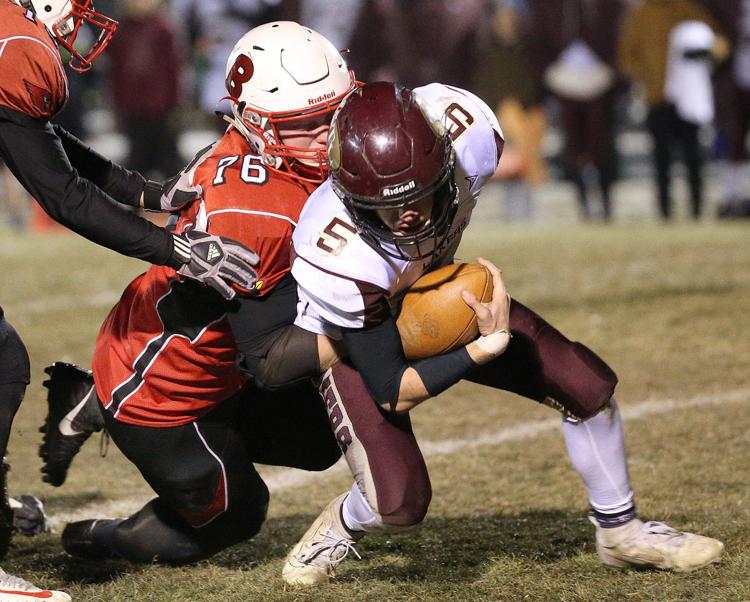 Horstman had 180 of those yards and three of the touchdowns in the first half before things got tougher on on the offense.
"They started bringing nine guys in the box and started blitzing every single time," Horstman said of the Turtle Lake defense in the second half. "It made things tough, but we did what we needed to do."
The Lakers (8-4) put together a couple of good drives — a long 64-yarder allowed them to pull within 21-12 on a 4-yard run by Waite with 1 minute, 6 seconds left in the third quarter — but the Cardinals ended them with interceptions.
Horstman, Zane Langrehr and Mathieu Oesterle each intercepted a Waite pass in the second half — Oesterle's was in the end zone — to allow the Cardinals to keep their unbeaten season alive.
"I was really happy with oour defensive effort all night long," Bangor coach Rick Muellenberg said. "The way they sling the ball around, it's tough. They have five receivers down the field, and then (Waite) is good enough to run, too, when they spread you out."
Waite completed 12 of 35 passes for 231 yards and carried 22 times for 86 yards, but it all resulted in just two touchdowns.
You have free articles remaining.
Register for more free articles.
Stay logged in to skip the surveys.
The first score — a 76-yard touchdown pass that Lucas Torgerson caught near midfield — answered Bangor's opening touchdown drive and gave the Lakers a momentum boost in the first quarter.
The second one put pressure on the Cardinals at the end of the third quarter, but Horstman took the sting off of that touchdown by stopping Waite short of the end zone on an attempt at a two-point conversion that would have cut Turtle Lake's deficit to one score.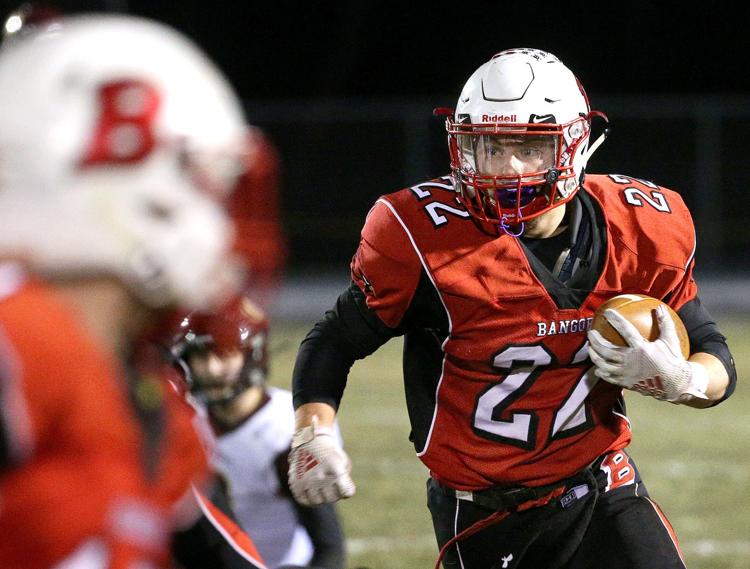 The Cardinals' first three possessions resulted in a touchdown runs by Horstman. A 3-yard run on the second play of the second quarter gave Bangor a 21-6 lead that held until halftime.
The defense had to take over from there and did with the interceptions. Langrehr's interception came with 6:50 remaining, and Oesterle grabbed his in the end zone with 2:29 left.
"We knew their game plan coming in," Langrehr said. "Our coaches prepared us perfectly, and we knew where they were going (with the ball) most of the time.
"The momentum shifted our way for good once we started getting those picks."
The biggest sequence of the second half, however, was a muffed punt that Horstman recovered at the Turtle Lake 16-yard line with 5:16 left.
Horstman ended up scoring from the 13, and Nathan Crenshaw booted the extra point to give the Cardinals a more comfortable 28-12 advantage with 4:26 to go. Oesterle's interception followed before Bangor eventually got a fourth-down stop and ran out the clock.
"When they bring nine, 10 guys at you, it can be tough sledding," Muellenberg said. "But we did enough offensively to advance, and that's what it's all about."
---
November 8: Turtle Lake vs. Bangor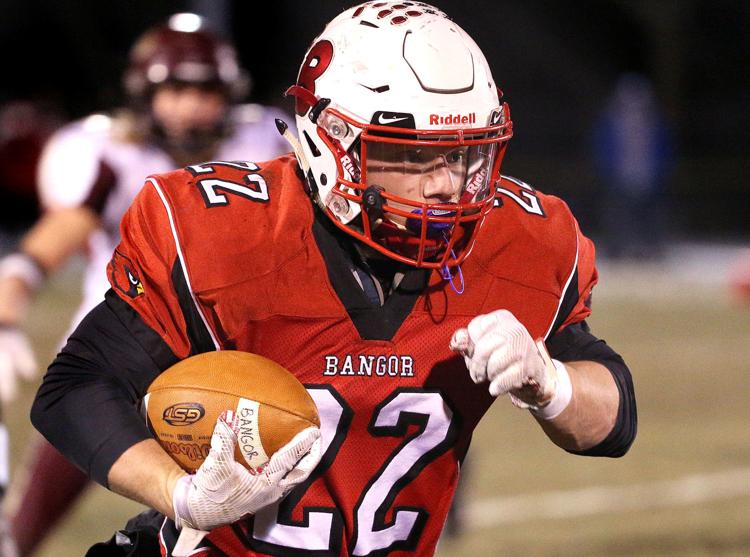 November 8: Turtle Lake vs. Bangor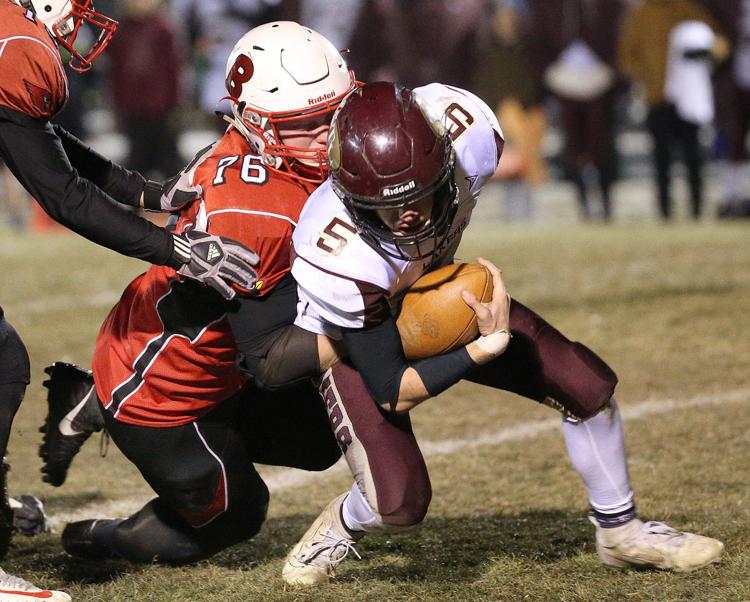 November 8: Turtle Lake vs. Bangor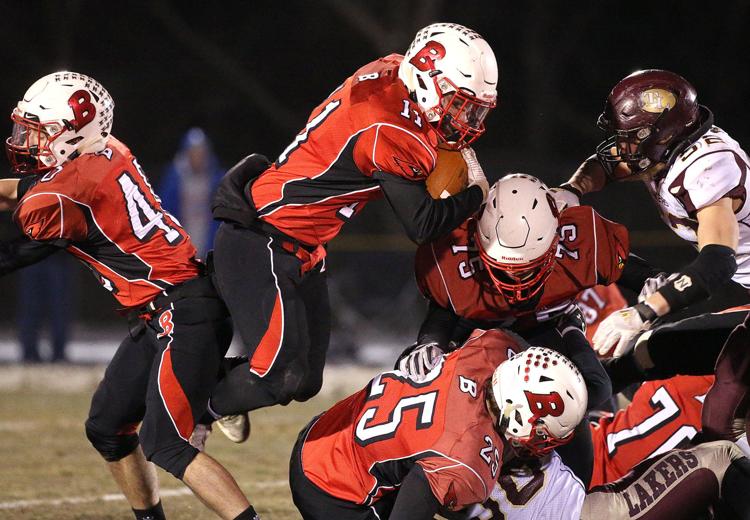 November 8: Turtle Lake vs. Bangor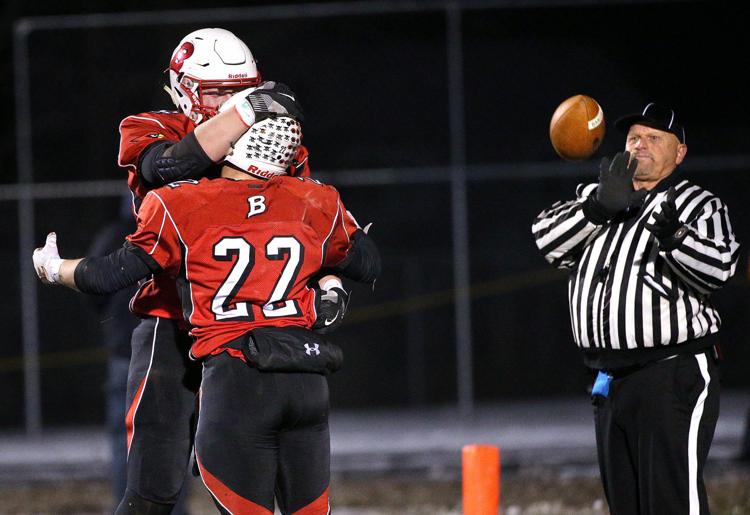 November 8: Turtle Lake vs. Bangor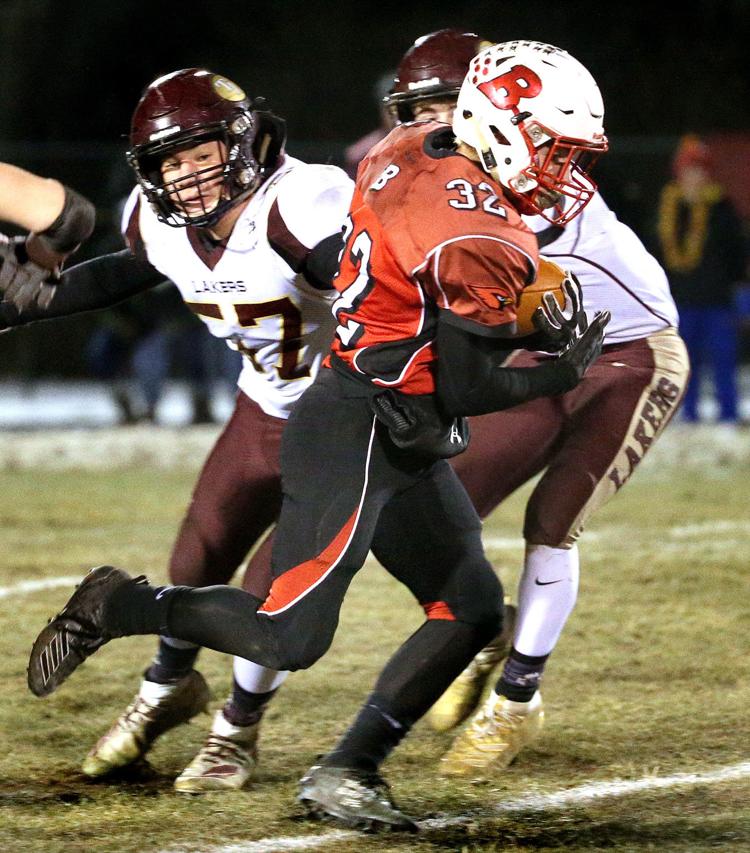 November 8: Turtle Lake vs. Bangor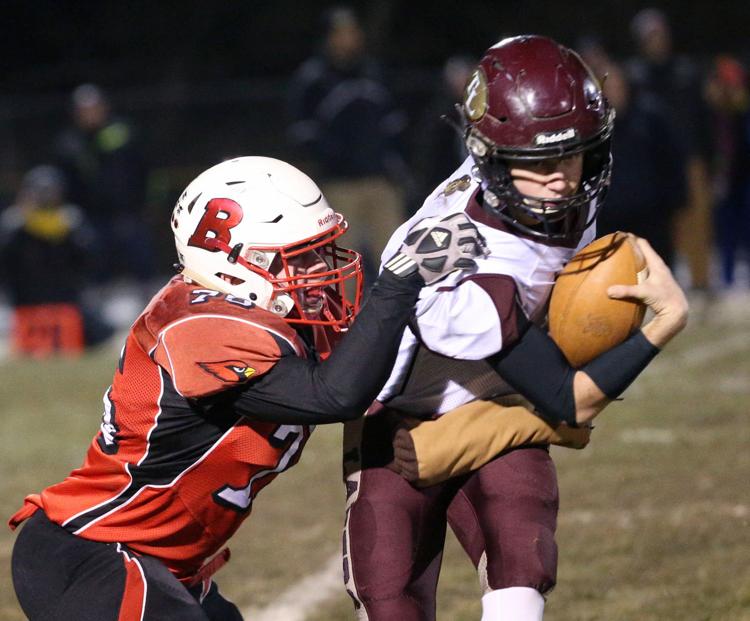 November 8: Turtle Lake vs. Bangor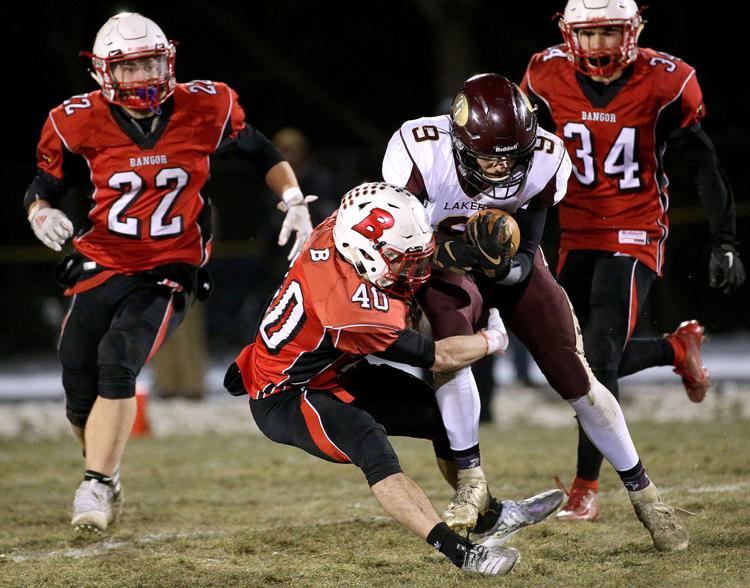 November 8: Turtle Lake vs. Bangor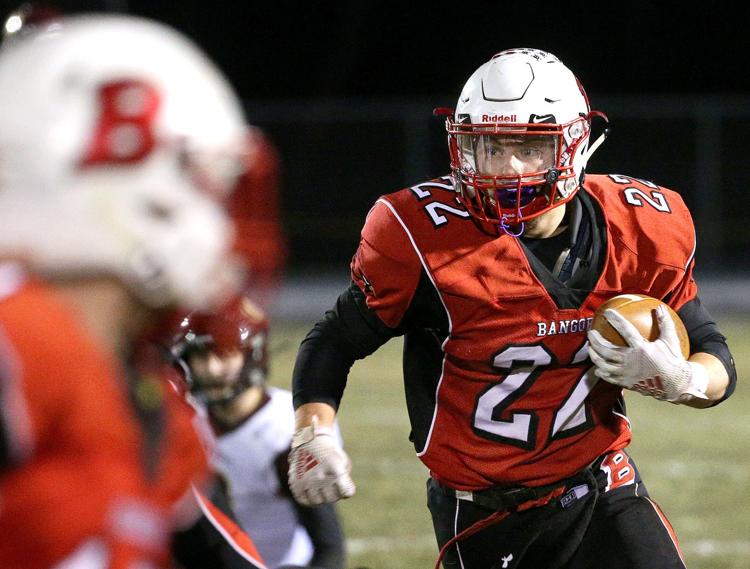 November 8: Turtle Lake vs. Bangor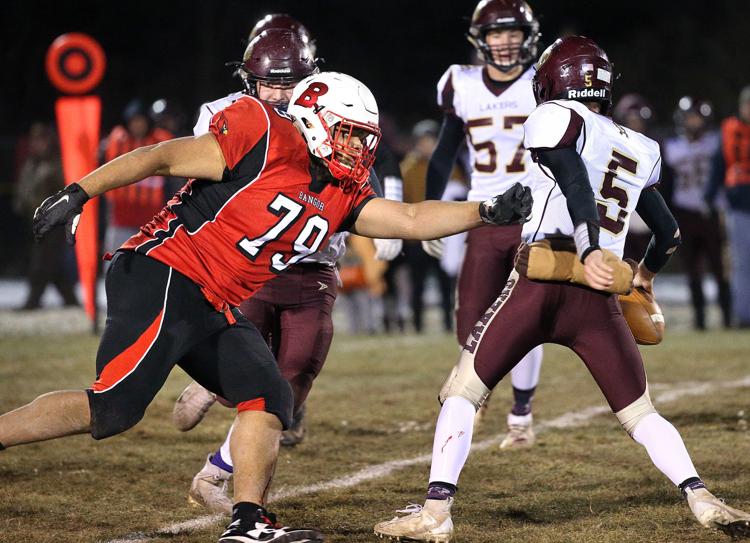 November 8: Turtle Lake vs. Bangor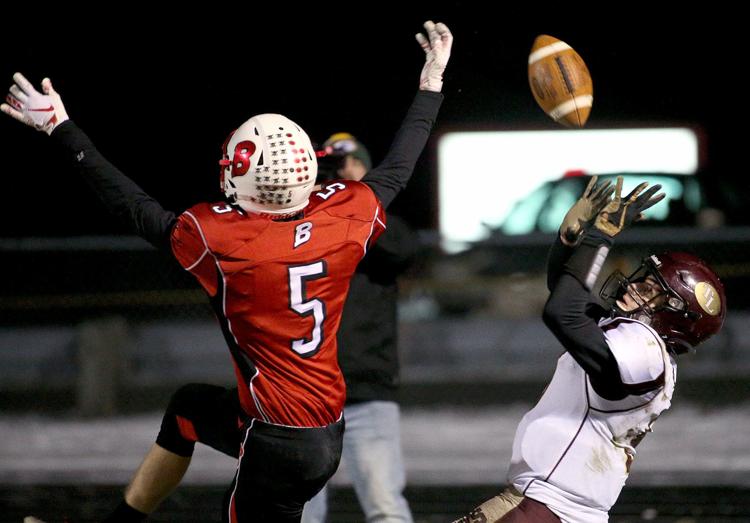 November 8: Turtle Lake vs. Bangor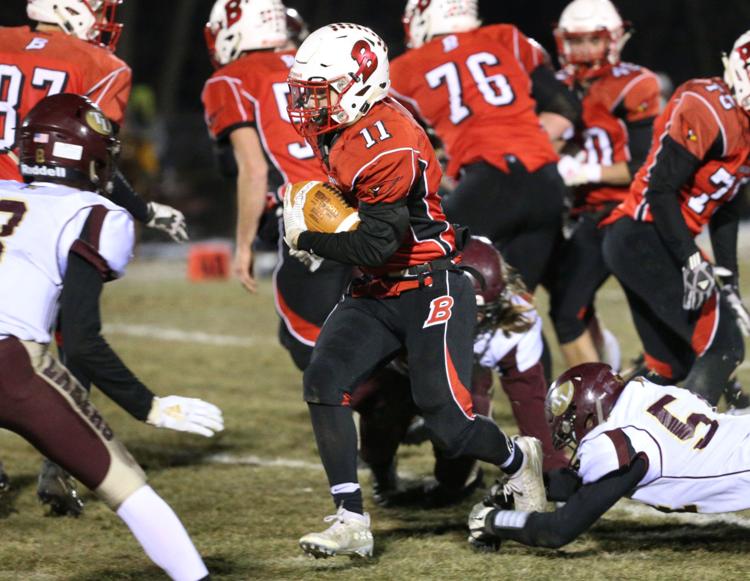 November 8: Turtle Lake vs. Bangor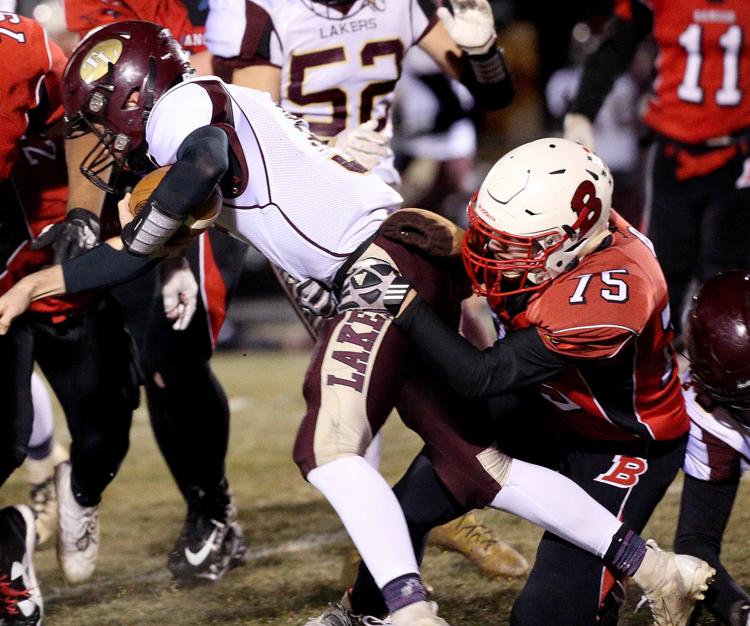 November 8: Turtle Lake vs. Bangor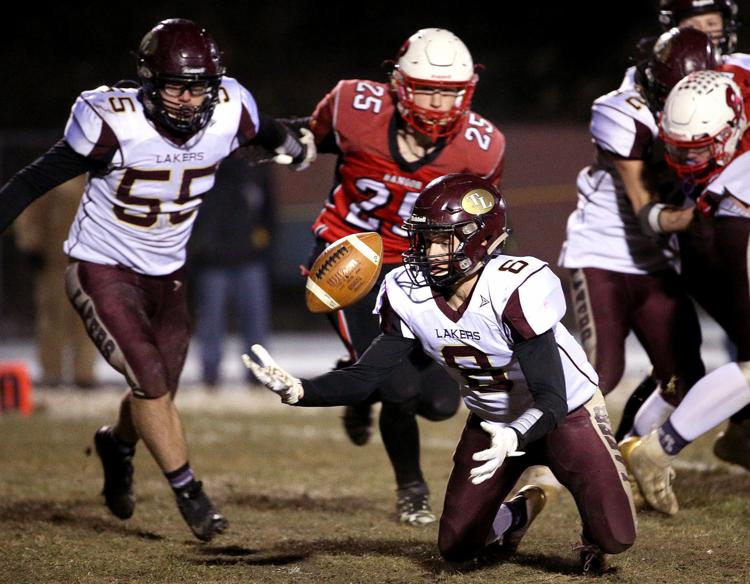 November 8: Turtle Lake vs. Bangor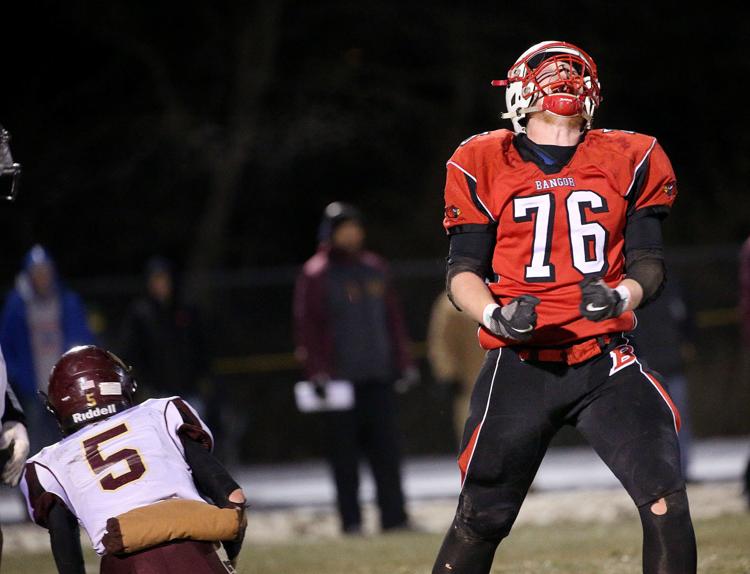 November 8: Turtle Lake vs. Bangor