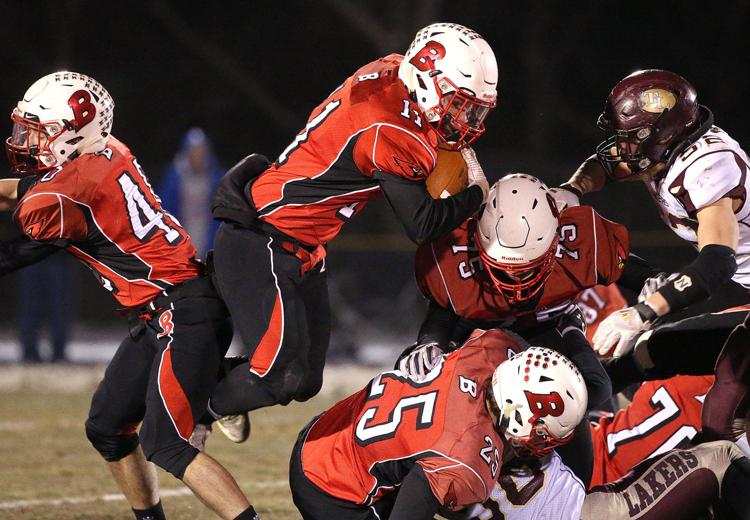 BANGOR — One simple sentence from Bangor High School football coach Rick Muellenberg during Tuesday's practice served as a reminder that there are no secrets going into Friday night's game between the Cardinals and Edgar.
"That is how they played it in 2017," he said as the offense returned to the line of scrimmage after running a play.
The two teams will clash in the WIAA Division 7 state semifinals at 7 p.m. Friday at Carson Park in Eau Claire. It will be the third time in four years Bangor and Edgar have met in the playoffs; the Cardinals won 16-8 in the 2017 state quarterfinals, and the Wildcats won 29-6 in the 2016 state semifinals.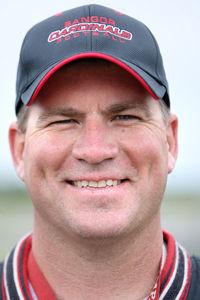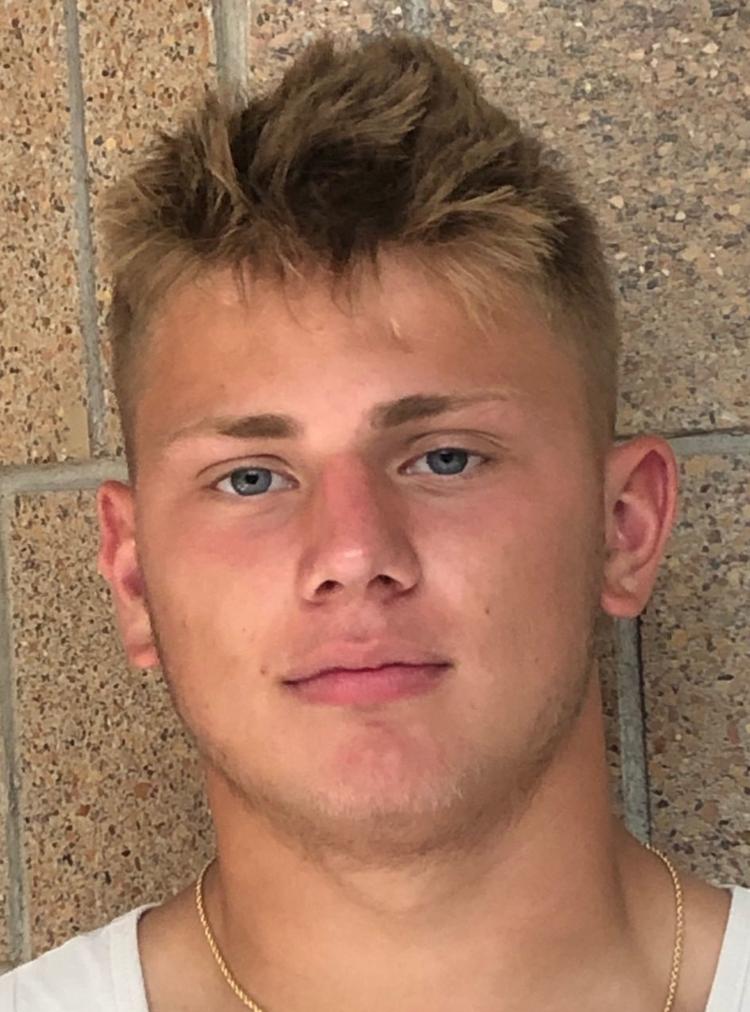 "We know it's going to be a battle. We know it's going to be a tough game, and the coaches are putting in a great game plan," Bangor senior running back Carter Horstman said. "... We just got to do what we do. Not make mistakes, don't beat ourselves. Simple as that."
"Edgar's a physical team, so they're going to come out firing right away, and we just got to do the same thing," senior lineman Grant Manke added.
The Wildcats' offense is potent and averages nearly 40 points per game. Edgar has rushed for more than 2,300 yards this season, led by Kaleb Hafferman, who has rushed for 888 yards and 23 touchdowns. The Wildcats have been able to move the ball through the air as well; Konnor Wolf has completed 49 of his 94 passes for 940 yards and 11 touchdowns against six interceptions.
You have free articles remaining.
But Muellenberg has been more impressed by Edgar's defense, which has allowed a mere 38 points all season.
"Their defense is just phenomenal," he said. "Every yard is going to be a grind for us. If we don't do things correctly, obviously, things aren't going to go our way. But I'm confident in our guys."
There is no reason Muellenberg shouldn't be.
Bangor has amassed more than 4,300 rushing yards this season and is averaging more than 45 points per game. Horstman leads that charge with 2,116 yards and 33 touchdowns on 204 carries, and sophomore Mathieu Oesterle has added 1,027 yards and 12 touchdowns on 101 carries behind an offensive line that is just as confident as Muellenberg.
"(The offensive line) always puts in the work, and it definitely shows up during games," senior lineman Michael Reed said.
Something will have to give on Friday, and a Bangor win would put the Cardinals back in the state title game for the second time in t
hree years. An Edgar win would put the Wildcats in their second straight state championship and their third in four years.
"It's special to take any group of kids down there, obviously, but this group has worked so hard," Muellenberg said.
Bangor's seniors, who were part of the 2017 state championship team, know what it takes and would love to end their high school football careers on a high note.
"Senior year, Level 4, got a chance to make it to state, that's everyone's dream," Horstman said. "... If you're not excited for this game, check your pulse."