The Black Hawk High School football team is four years removed from winning a WIAA Division 7 state championship.
The Warriors are regular playoff participants and were expected to have a big season with the trio of Michael Flanagan, Brody Milz and Colby Argall returning as the starting quarterback and running backs, respectively.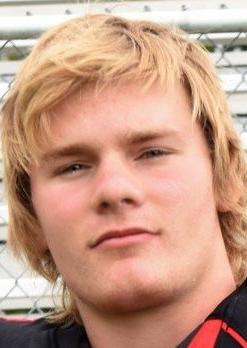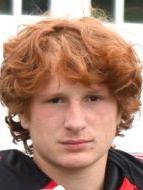 That group helped Black Hawk qualify for the second round of the playoffs last season, and Flanagan and Milz also played big roles as the team did the same in 2015. Milz even had a hand in the team's advancement to the quarterfinal round in 2014.
The experience gained during those seasons and confidence built as they qualified for Thursday's championship game against Bangor (13-0) should have the Warriors ready for anything the Cardinals throw at them.
"We have seven seniors, and it feels like this group has been with us forever," Black Hawk coach Cory Milz said. "... Our kids have gained confidence every week. When we sat down to have meetings in May, they thought they had a chance (to get to Camp Randall).
"I don't know how much they (believed) until they (saw) it start happening."
Bangor's job is to overpower them even if they are ready.
The Warriors had a couple of chances to build confidence early in the season. It started with a 30-12 win over Potosi/Cassville in Week 2 and continued with a 22-20 win over Pecatonica/Argyle in Week 4.
Both programs have long histories of success.
Brody Milz and Argall scored twice apiece in the win over Potosi/Cassville, but the Warriors didn't pull away until the third quarter after taking a 6-0 lead to halftime. Black Hawk broke a 14-14 tie against Pecatonica/Argyle when Flanagan hit Jason Treuhardt on a 73-yard touchdown play in the fourth quarter and won the game by stopping a two-point conversion after the Vikings answered with a touchdown.
The Warriors met up with Potosi/Cassville again in the playoffs and hit it with a 20-point first quarter on the way to a 28-7 victory
"The kids did a great job of playing leverages and position (defensively) against Potosi/Cassville," Cody Milz said. "... We put Potosi in some bad spots and took advantage of turnovers and mistakes.
"We've been able to do that. The defense has been pretty stout all year, and we're happy with the way that's materialized."
The Warriors have been as impressive as the Cardinals have been this season on the offensive side of the ball. Black Hawk averages 51.3 points and 435.5 total yards per game, and it has outscored playoff opponents 220-30.
Brody Milz and Argall have combined for 3,000 rushing yards and 52 rushing touchdowns. Milz has 1,568 yards and 27 TDs, while Argall has 1,432 yards and 25 TDs.
"Black Hawk likes to pound the ball and is very physical," said Bangor coach Rick Muellenberg, whose team beat Potosi/Cassville 44-15 during the regular season. "They don't make many mistakes."
Flanagan has passed for 985 yards, but the system — like Bangor's — is set up to maximize the impact of passing plays with a dominant rushing attack.
"The offense is a split-back veer," Cody Milz said. "We try to be balanced and mix power with option. We like to think we can throw the ball.
"Flanagan has done a great job of getting into correct plays at the line, and his decision-making has been good."
---
Photos: 2017 high school football season in the La Crosse area