LANCASTER, Wis. — There may not have been a more fitting way for the Aquinas High School football team to end its season on Thursday.
Senior Aiden Lee blew into the backfield off the right side and sacked Lancaster quarterback Hayden Knapp and what proved to be the final play of a 42-8 Blugolds victory in a WIAA Division 5 playoff game in Lancaster, Wis.
Lee's sack followed a sack by Matthew Reuteman and served as the final two big plays in a night filled with them as fourth-seeded Aquinas (5-3) closed out its season with playoff wins over the No. 1 and No. 2 seeds.
"We were physical in this game," Aquinas coach Tom Lee said. "We were physical from the beginning to the end, and I don't know if (the Flying Arrows) thought we would be that physical.
"We hadn't showed that all the time, and it made a difference tonight."
Whether it was stopping Lancaster on fourth down, finding ways to turn the Flying Arrows over or simply putting together a big pass play with the help of Jackson Flottmeyer's arm, the Blugolds were unstoppable.
Flottmeyer threw three touchdown passes — two during a 20-point third quarter — to go with touchdown runs by Lee and Joe Penchi and a 93-yard fumble return by Riley Klar as Aquinas overwhelmed Lancaster after beating Darlington last week.
But the defense was up for just about any challenge that was posed from beginning to end.
"I tell you what, they played really well," Tom Lee said. "You have to play assignment defense when you play those option teams, and on a short week, our boys really believed in what we were doing."
Junior Michael Lium set the tone for the second half with an interception that sparked a decisive drive. Lium's pick gave Aquinas the ball at its own 34, and Flottmeyer got things moving quickly on a 34-yard pass down the sideline to Chris Wilson.
Penchi soon followed that up with a 25-yard touchdown run to give Aquinas a 22-8 lead with 9:36 left in the third.
The teams traded defensive stops before Flottmeyer was knocked to the ground while punting. It gave the Blugolds a first down at the Lancaster 36, and Flottmeyer followed a penalty with a 41-yard yard touchdown pass to an open Lium for a 28-8 advantage with 4:30 on the clock.
The momentum shifted from good from Lium's interception to Lium's touchdown.
"We kknew they would come at us because that's a proud team and great program," Tom Lee said of Lancaster. "So get that stop and that score was gi-gan-tic for us."
As Lium, Penchi, Lee and Reuteman continued to make contact with Lancaster runners in the backfield, the Flying Arrows continued to fade.
A 47-yard screen to Joe Savoldelli finished off the third-quarter scoring, and Klar raced 93 yards after a fumble inside the 10-yard line popped into his hands with just a few minutes left in the game.
The Blugolds overcame an early fumble and forced one of their own to set up the first touchdown.
The Flying Arrows went for the first down on fourth-and-3 when Penchi drilled Knapp and knocked the ball loose. Attempts to pick it up failed, and it rolled all the way back to the Lancaster 35.
Aquinas started its drive with a 21-yard pass from Flottmeyer to Aiden Lee, and Lee ended up scoring from the 6 to break the scoreless tie. Aiden Lee's conversion run gave the Blugolds an 8-0 lead with 8:01 left in the first.
A defensive stop forced a Lancaster punt, and Aquinas took over at the Flying Arrows' 41 but couldn't convert on the opportunity when Flottmeyer was sacked on third down.
Jacob DiVall popped off a big run to move the ball into Aquinas territory, but the Blugolds came up with another big defensive play and stopped DiVall for a 5-yard gain on fourth-and-6.
Taking over at its own 15, Aquinas went on a touchdown march that included a couple of first-down passes to Quinn Miskowski. Aiden Lee had a first-down run to the 32, and Penchi later took a counter 13 yards to the Lancaster 13.
Flottmeyer then connected with Miskowski for the touchdown and 16-0 lead after David Malin's conversion run in the first minute of the second quarter.
"He was so good," Tom Lee said of Flottmeyer. "I thought he was great.
"He had a stretch there where he had a couple of tough games in a row, but he's fearless. he believes and wanted to get better, so he went out and that, and it showed tonight."
High school football photos: Aquinas vs. Onalaska
October 30: Aquinas vs Onalaska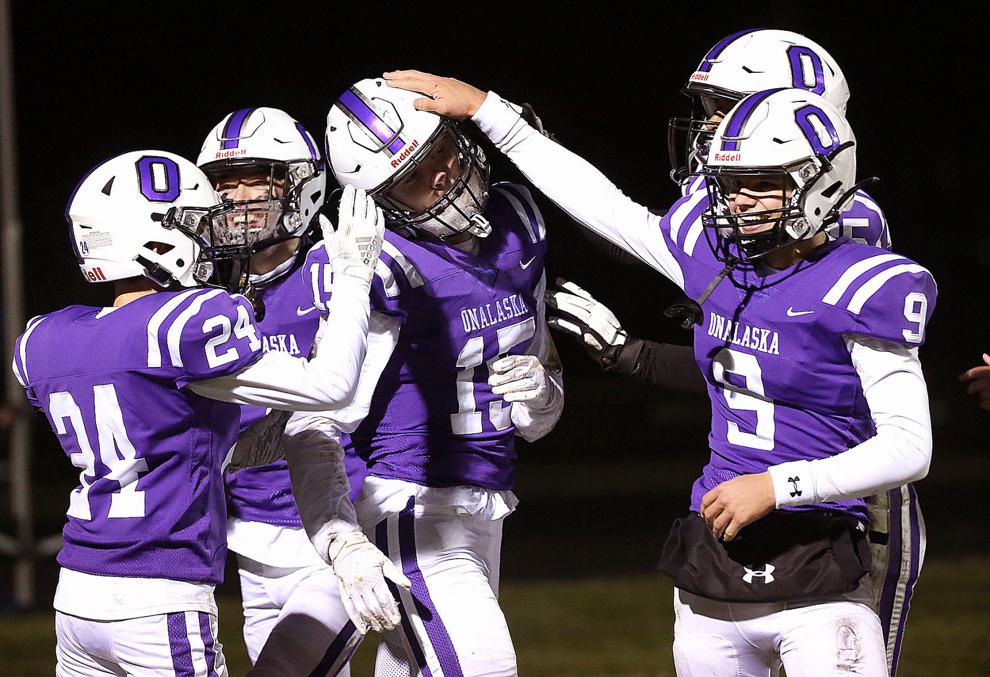 October 30: Aquinas vs Onalaska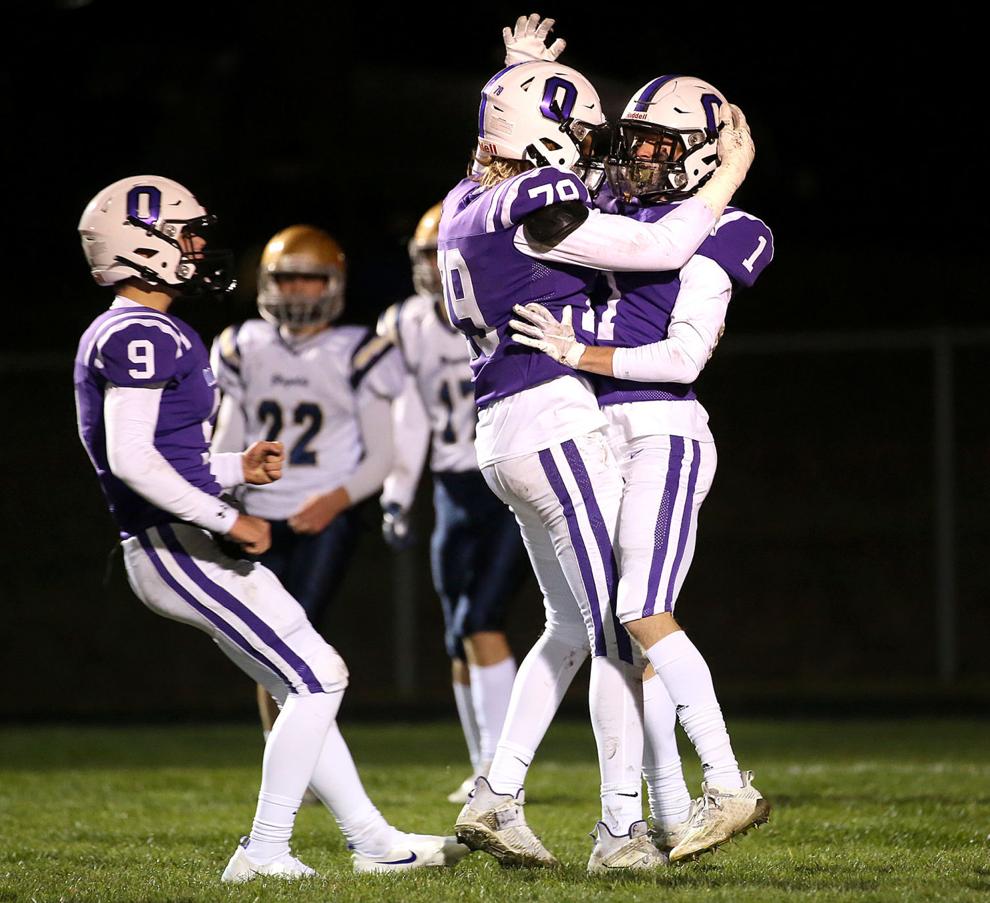 October 30: Aquinas vs Onalaska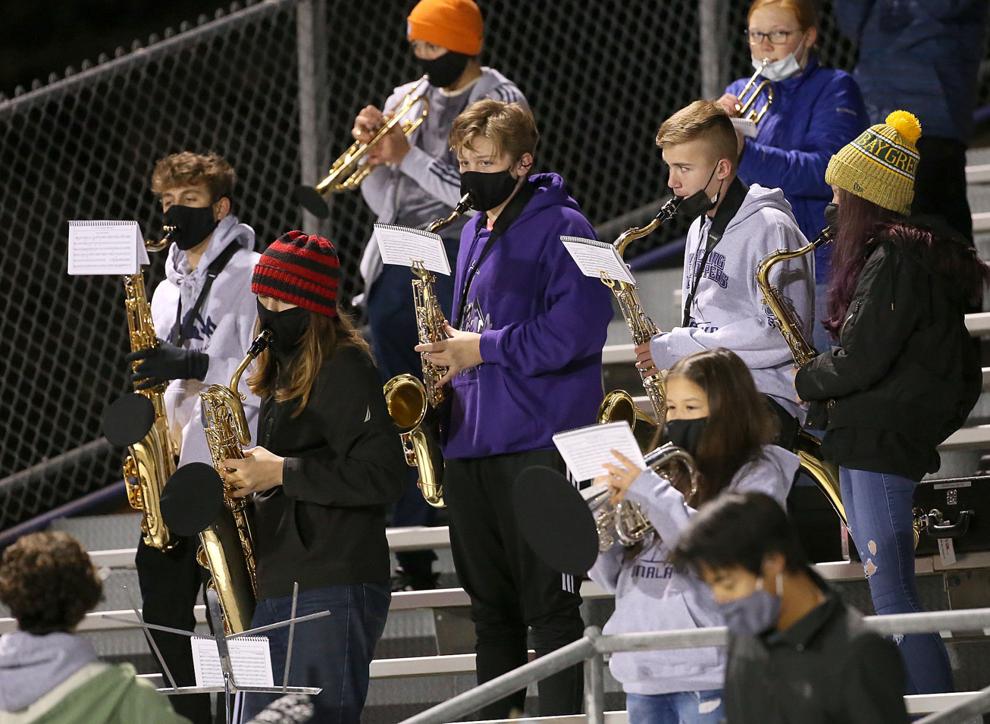 October 30: Aquinas vs Onalaska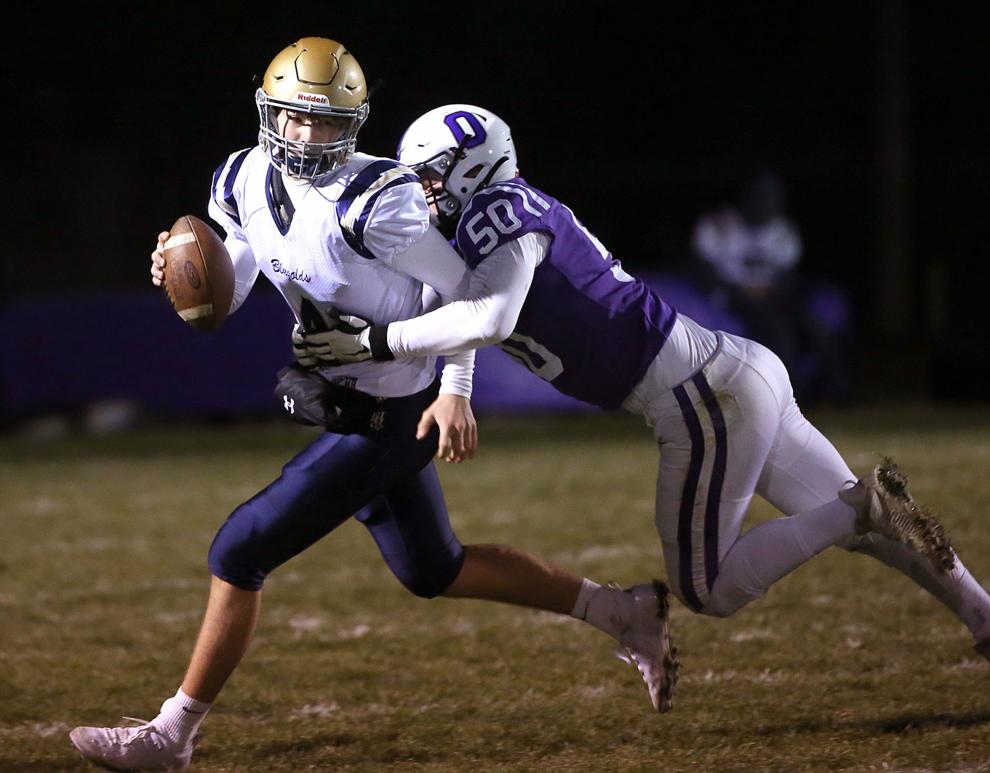 October 30: Aquinas vs Onalaska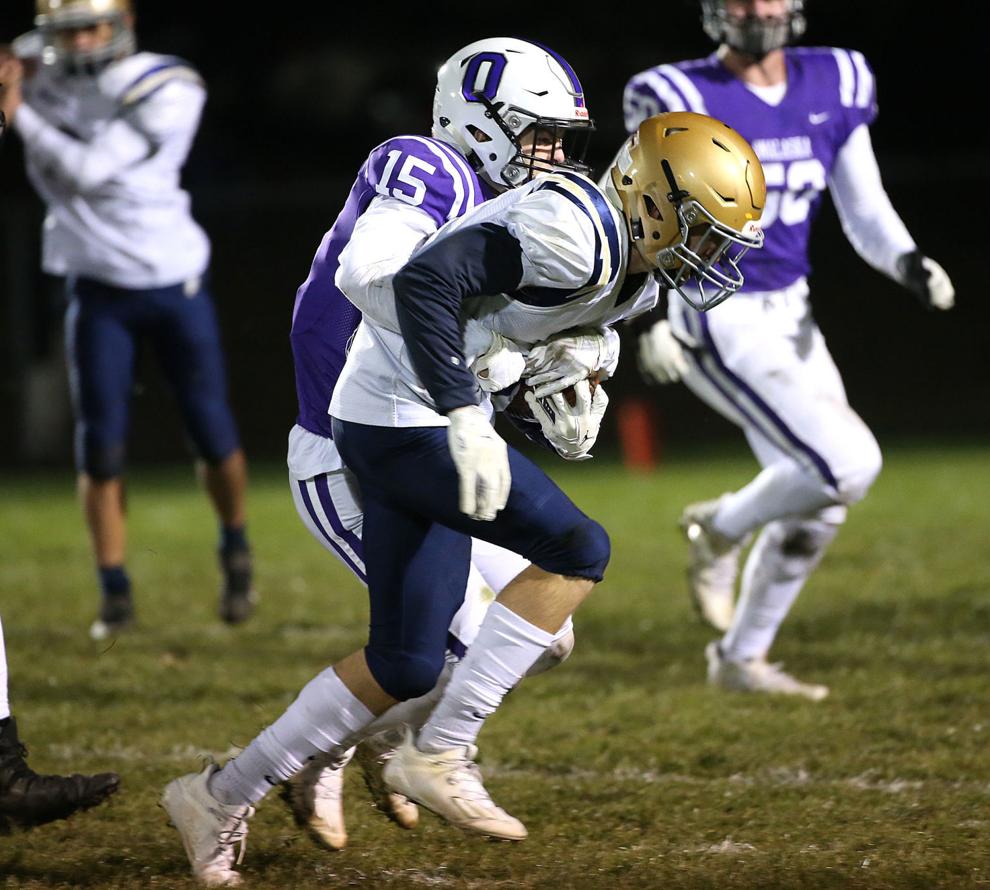 October 30: Aquinas vs Onalaska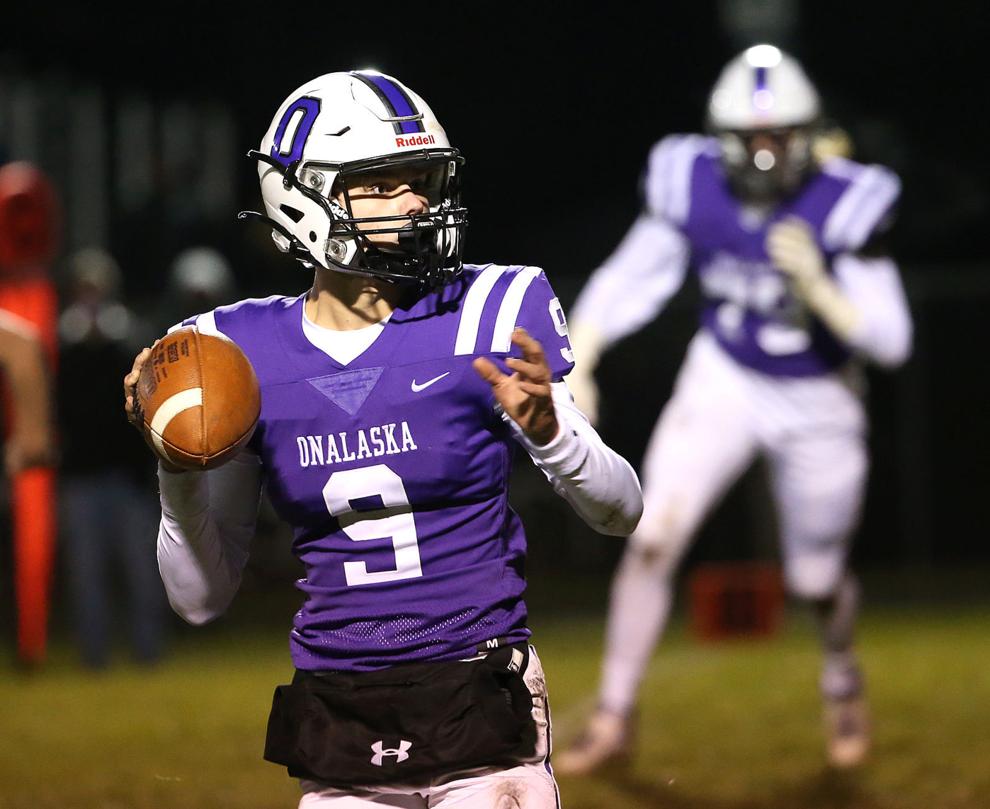 October 30: Aquinas vs Onalaska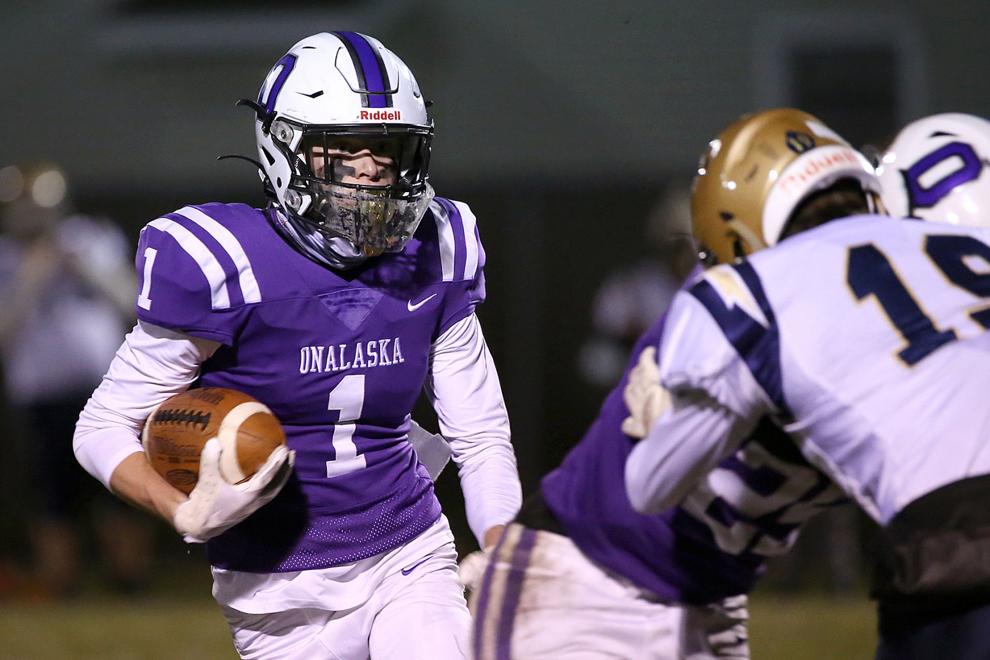 October 30: Aquinas vs Onalaska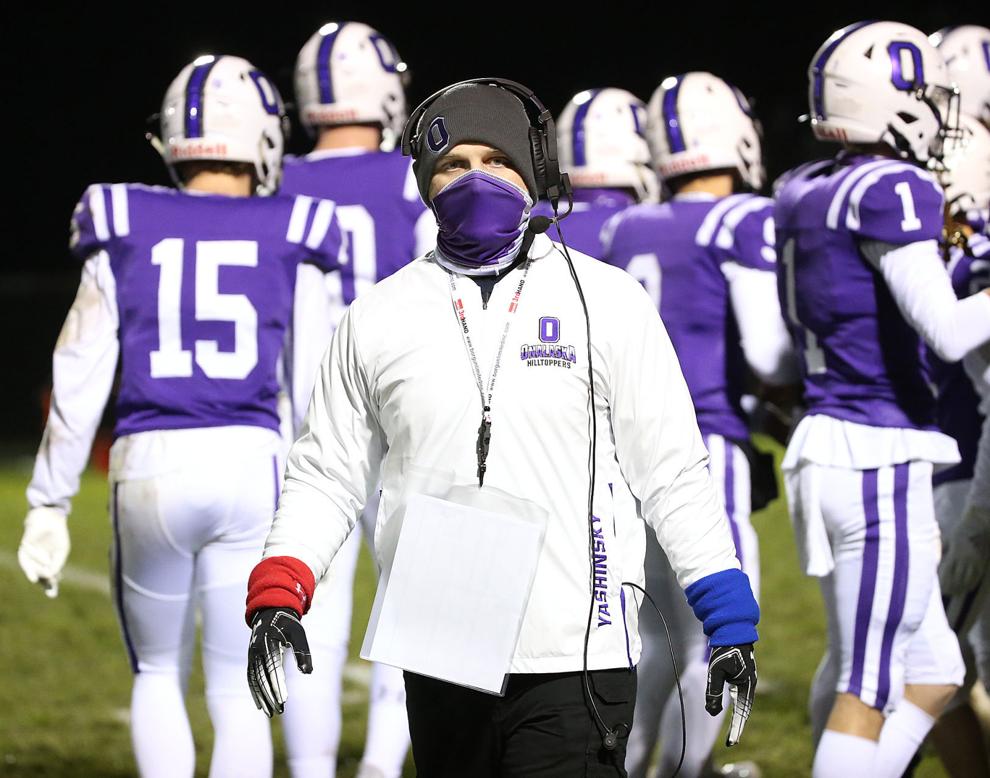 October 30: Aquinas vs Onalaska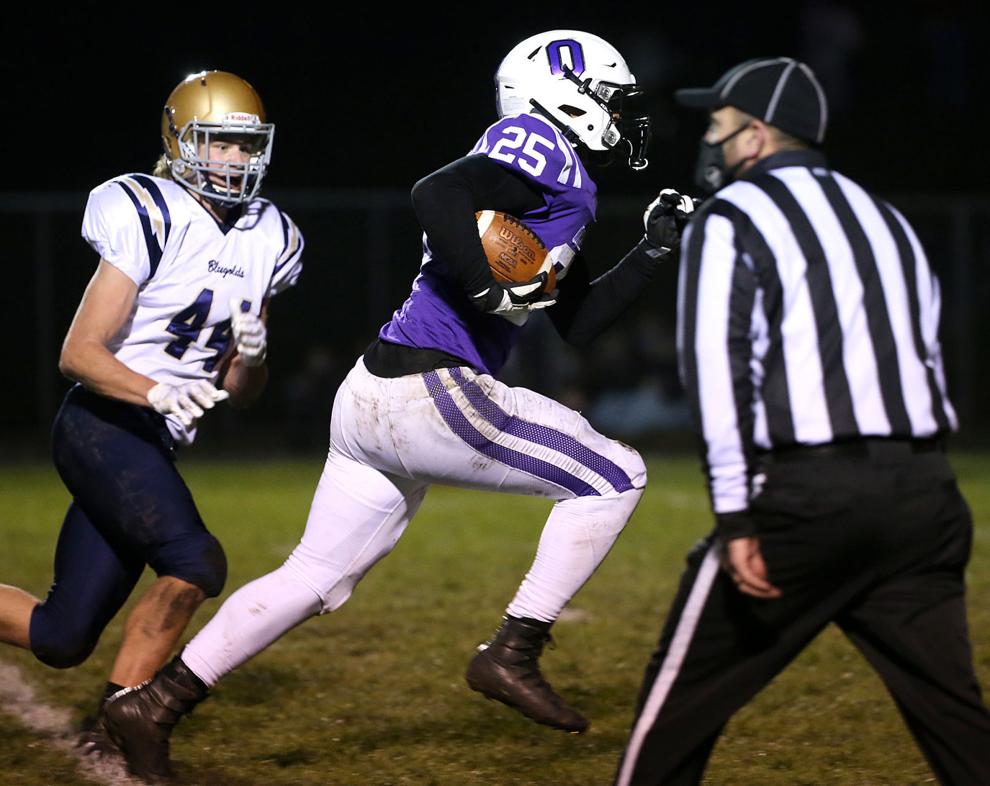 October 30: Aquinas vs Onalaska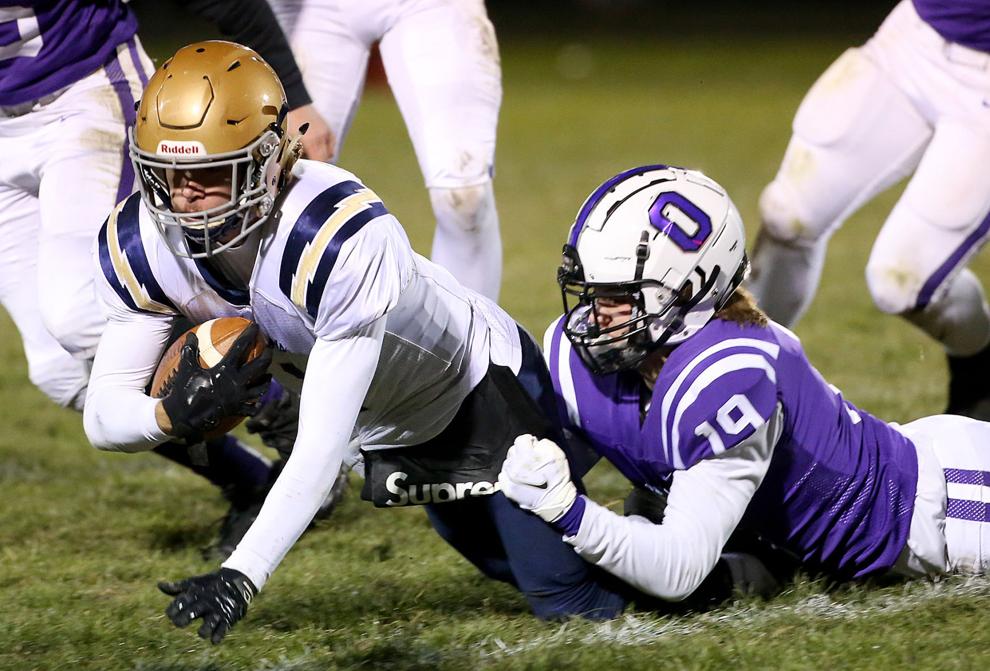 October 30: Aquinas vs Onalaska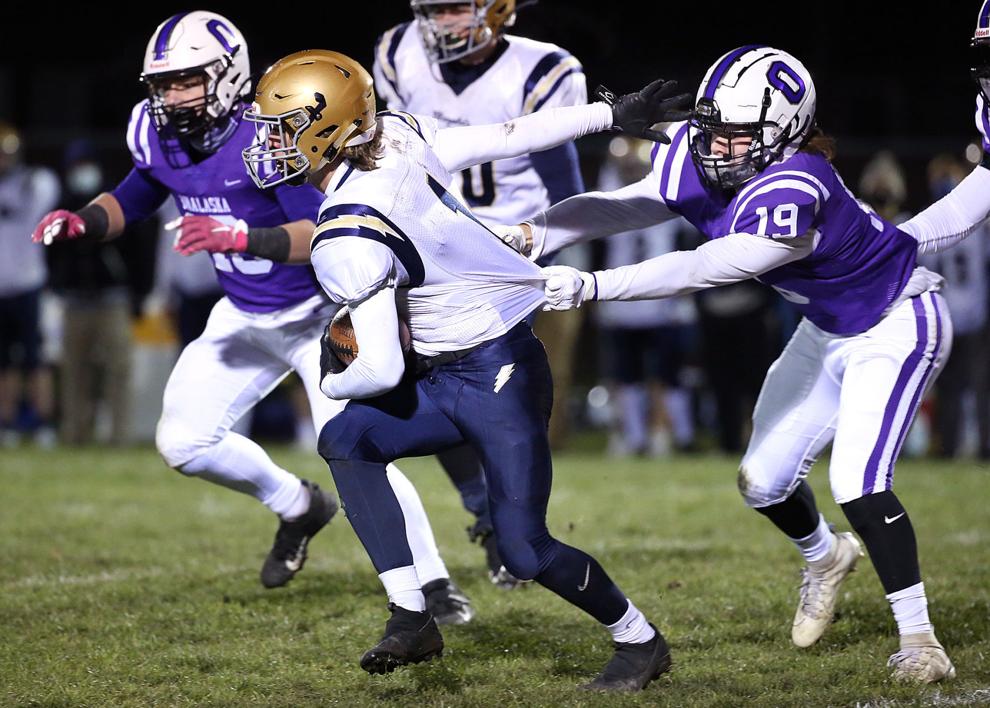 October 30: Aquinas vs Onalaska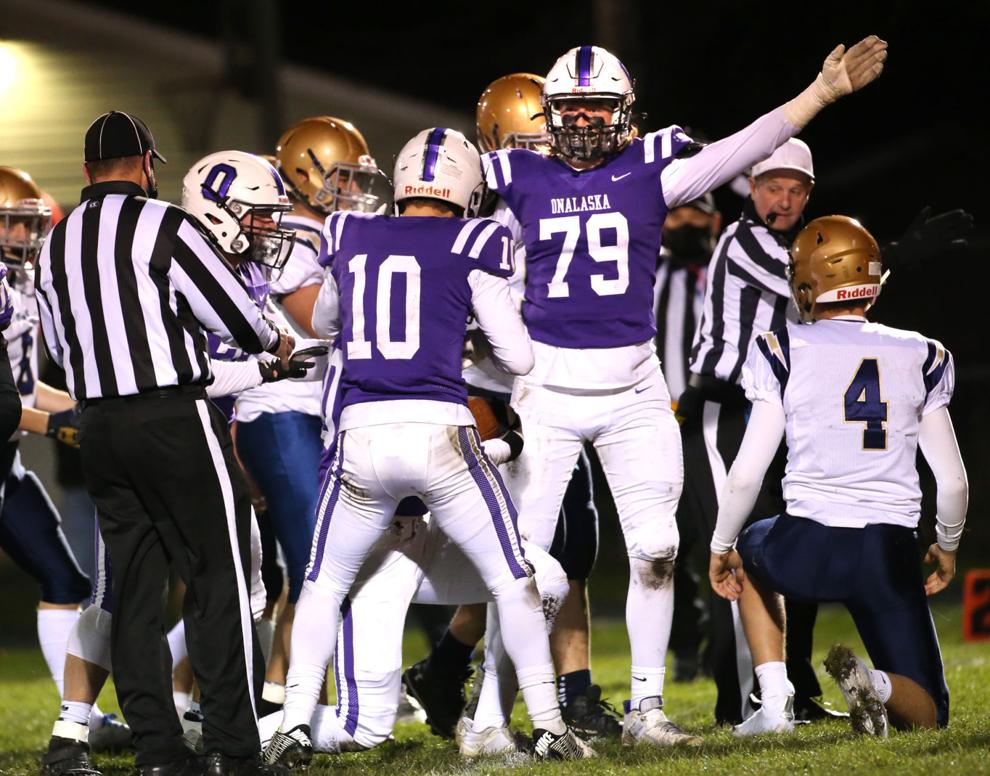 October 30: Aquinas vs Onalaska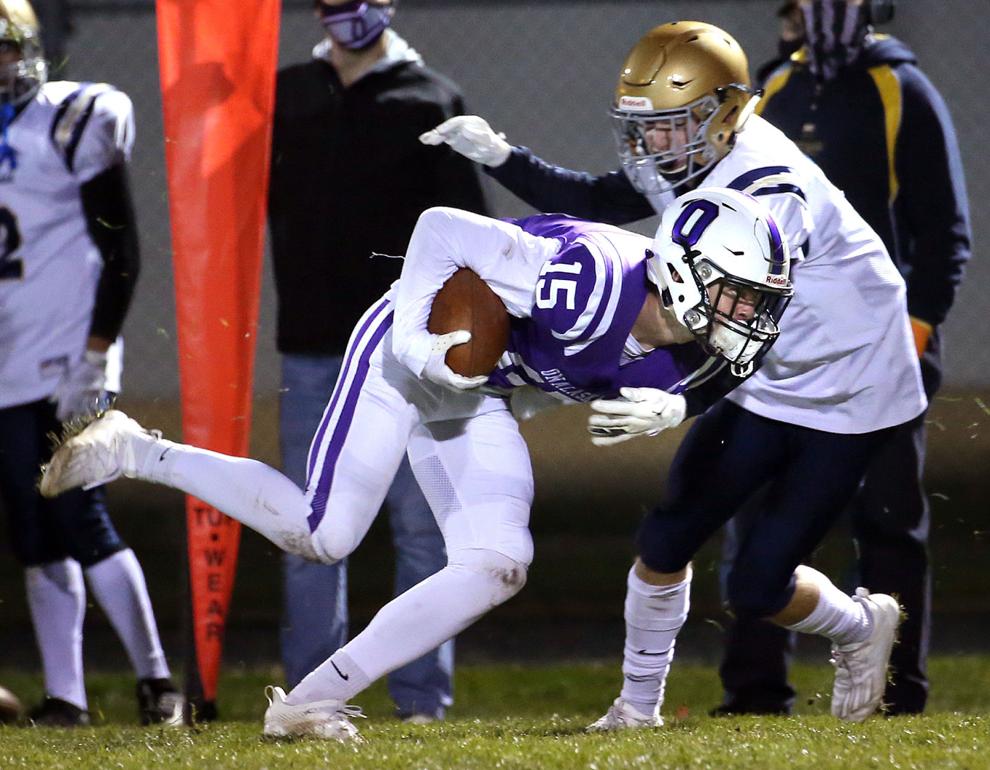 October 30: Aquinas vs Onalaska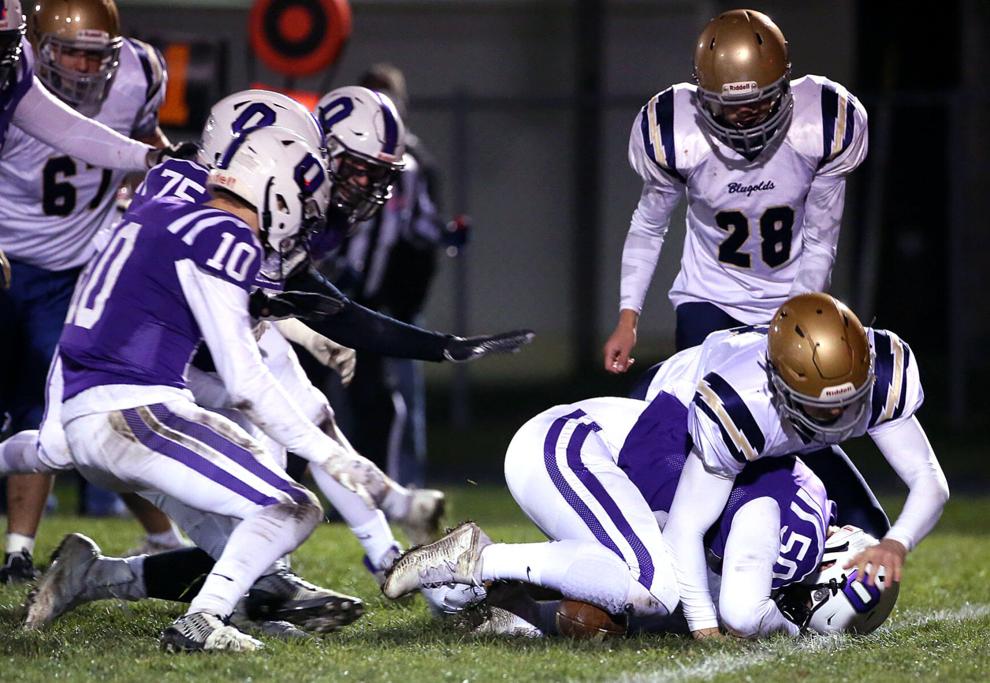 October 30: Aquinas vs Onalaska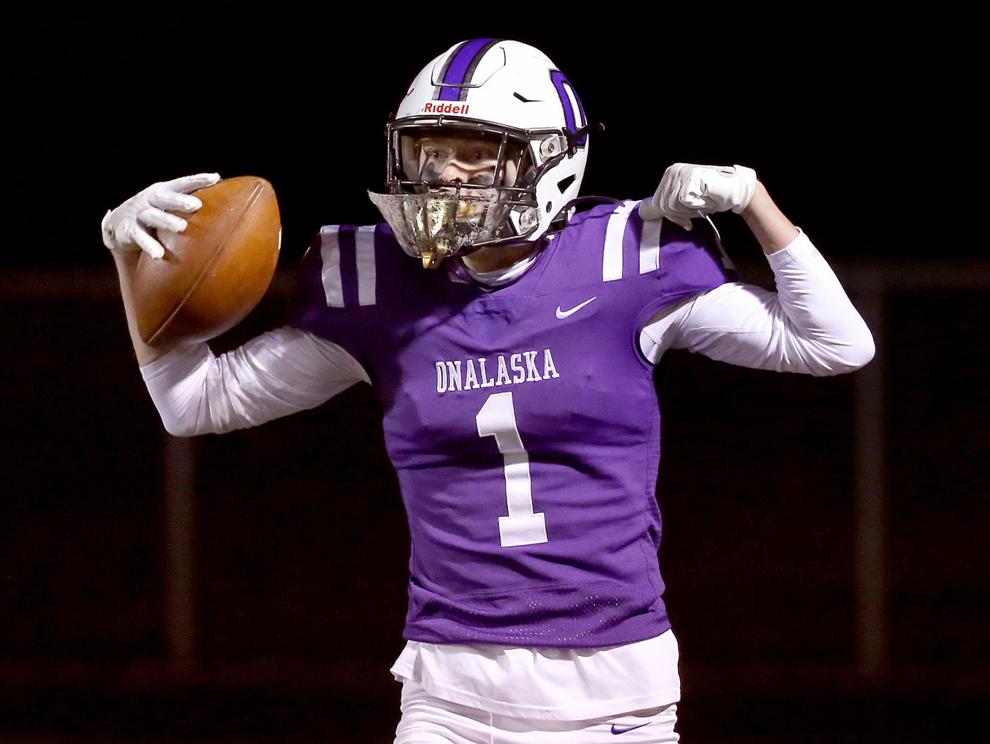 October 30: Aquinas vs Onalaska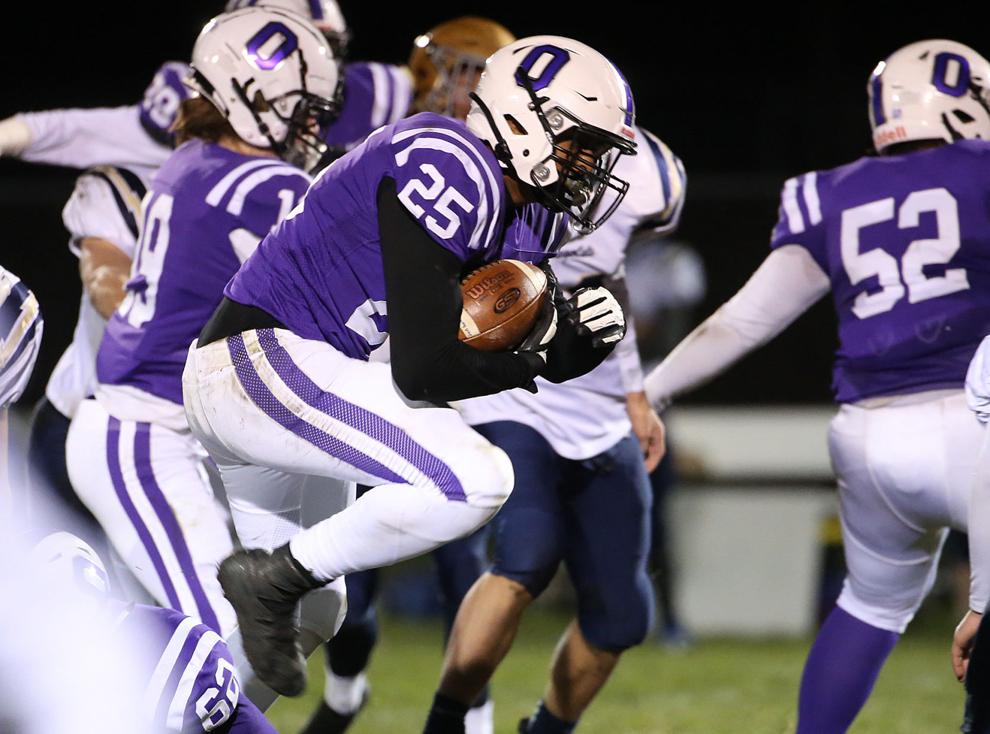 October 30: Aquinas vs Onalaska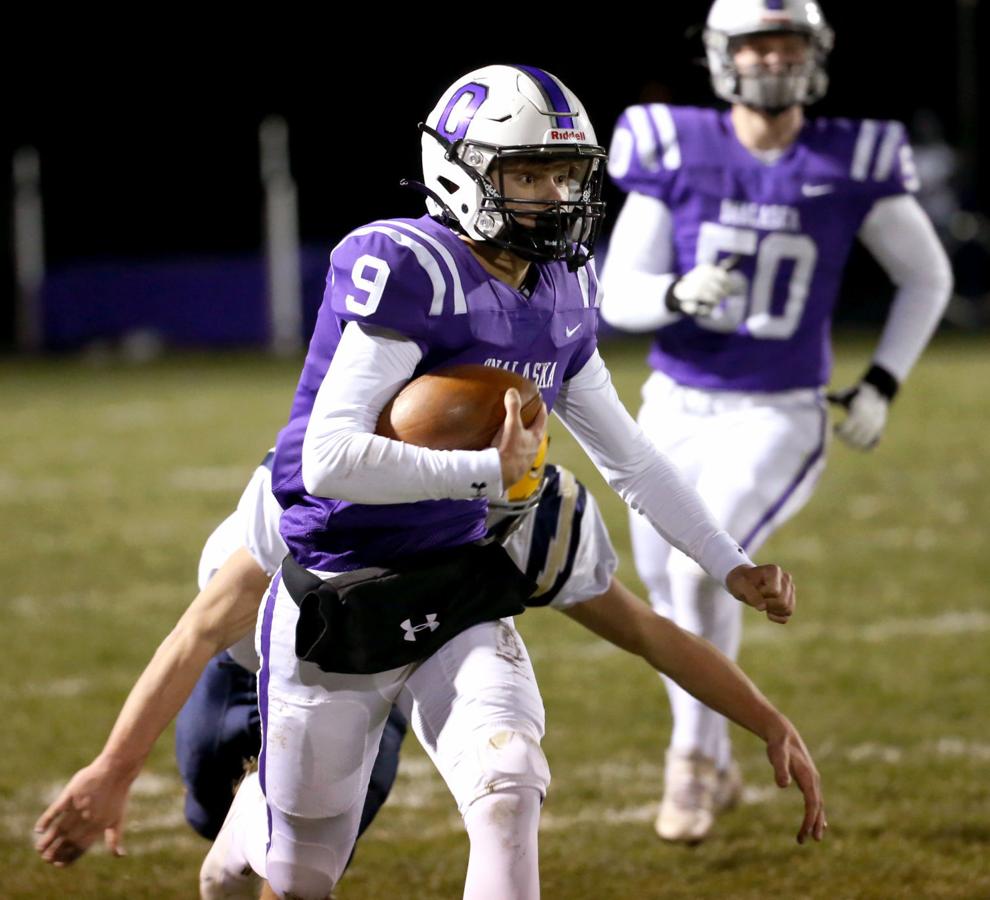 October 30: Aquinas vs Onalaska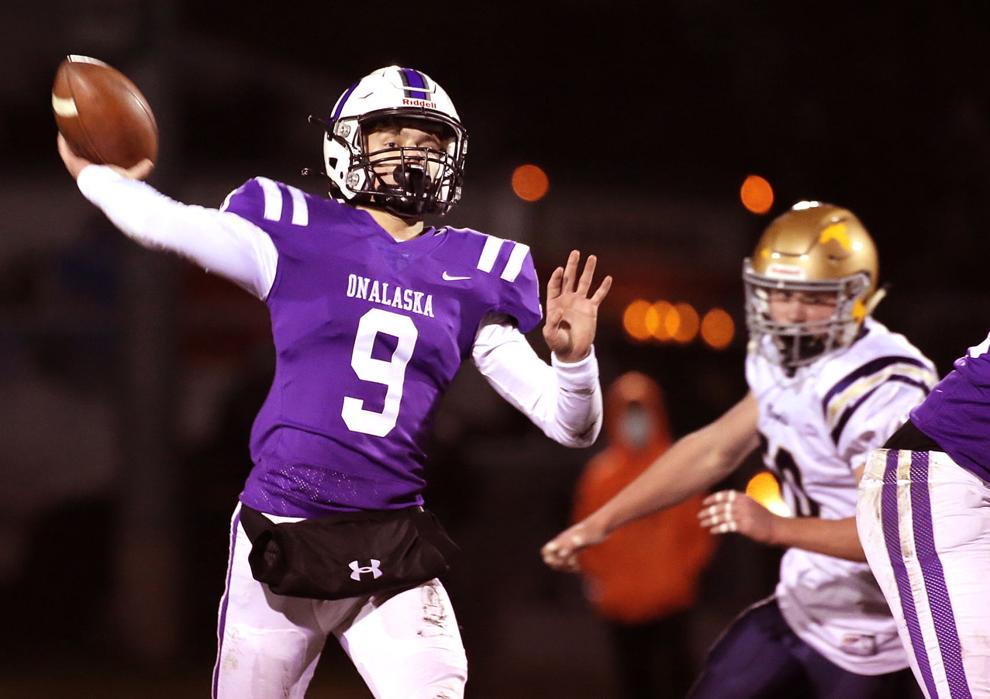 October 30: Aquinas vs Onalaska