BANGOR — It's been two years since Rick and Theo Muellenberg walked into their Bangor home together to let a WIAA Division 7 state championship settle in.
The initial celebration with teammates was over. So were the interviews and waves of congratulations from family and friends that followed a 20-14 victory over Pepin/Alma at Camp Randall Stadium in Madison.
The bus ride home allowed some of what the father and son accomplished together sink in, but there they stood as champions in their own home.
Both struggled for words to describe the moment on Tuesday as they smiled and thought back.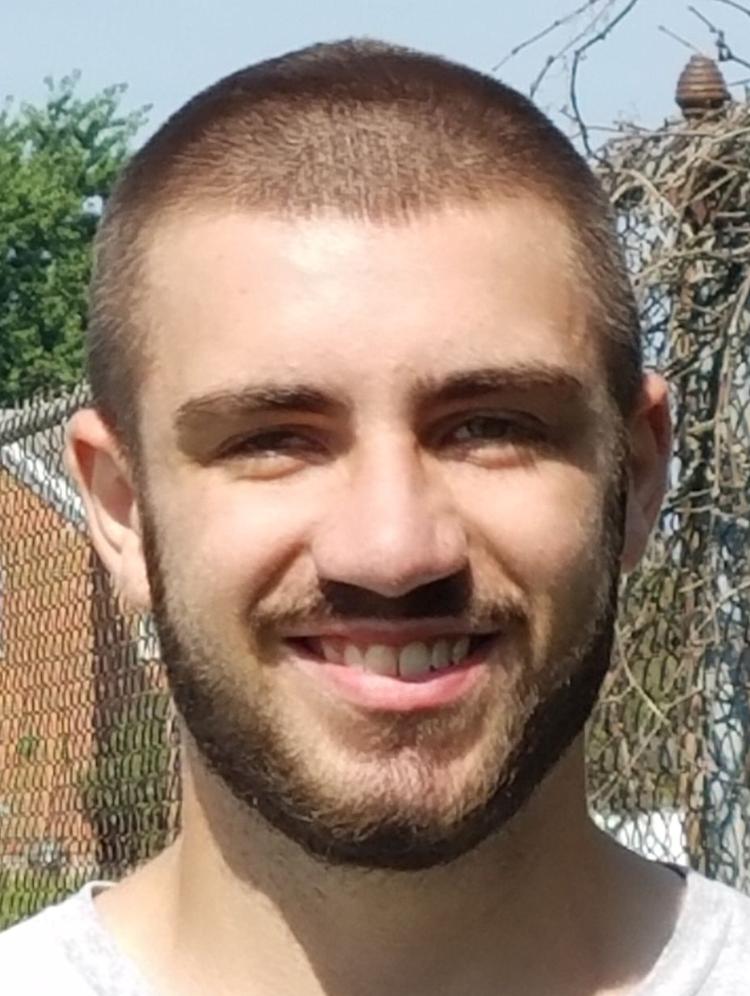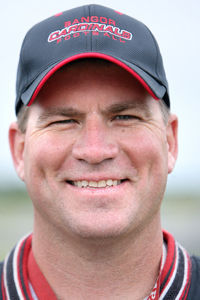 "I'm trying to find the best way to describe it," said Theo, who was a sophomore that season. "Surreal, I guess.
"Like, did that just happen?"
Rick said it wasn't disbelief, but instead "a wow moment" that accompanies such accomplishments.
Now, the Muellenbergs aren't greedy, but they'd love to find out how that moment changes with another championship Thursday.
Theo, a senior running back and linebacker, will play for his dad one more time when the Cardinals (13-0) line up across from Black Hawk (13-0) in the Division 7 championship game Thursday morning.
"I was so thankful that we could be on that field together for something like that and enjoy it with my wife (Kimmi)," Rick said. "After doing it once. We'd love to be able to do it again."
Both Muellenbergs know how hard that will be.
But they also know how hard they have worked to get to this point — together — and how ready they will be when the game kicks off at 10 a.m.
While the football bond has existed between the two since Theo showed an early interest, it hasn't been something they have obsessed over. According to both, there has always been a balance as they have navigated the waters of being coach-father and player-son for the last four seasons.
They never talked about winning a state championship together as Theo grew up.
"My dad never even talked about a state championship until he had the chance to win one," said Theo, who has rushed for 439 yards and scored 11 touchdowns. "It wasn't something we talked about when I was younger or anything.
BANGOR — Garrett Krueger remembers the feeling of contributing to a state football champions…
"Once I joined the team, all we ever talked about was the next game. Before this, we only had one chance to talk about it."
The Cardinals have a 50-2 record since Theo and the rest of this senior class joined the roster as freshmen, so the approach has certainly worked.
It may not have ended up that way.
The anticipation of striking a balance between being father-son and coach-player led to a discussion when Theo was in middle school. Rick knew his son wanted to continue to play football, and they talked about what that would be like if Rick continued as coach.
"I was willing to step aside if he wasn't comfortable with it," Rick said. "First and foremost, he's my son, and I wanted to make sure he was going to have the opportunity he wanted.
"He said, 'No, I want you to do it.'"
The Black Hawk High School football team is four years removed from winning a WIAA Division …
After agreeing that they could make the situation work, Theo settled into his role.
It took some time to find the balance, but they did.
"If anything, I was harder on him that I was the other players," Rick said. "The good thing there is the assistant coaches that I have.
"They saw it right away and said something about it. They told me to knock it off, and it got better from there. We haven't had a lot of bumps in the road when it comes to that."
That makes the final game of the season a pretty special one for both of them.
"I'm going to miss playing football on Friday night with him there," Theo said of Rick. "I'll miss every practice and every game we had together."
Rick expects the emotion of the situation to reveal itself after the game. For now, he is concentrating on helping his team — essentially roster full of additional "sons" — have the best possible ending it can have to the season.
"I have tried to not put any emphasis on (coaching Theo one last time)," Rick said. "This is about our team.
"But I know it'll hit me, and I don't know how that will feel yet."
Bangor's road to the championship game
| Date | Opponent | Result |
| --- | --- | --- |
| Aug. 17 | Melrose-Mindoro | 51-7 win |
| Aug. 25 | at Loyal | 38-0 win |
| Sept. 1 | at Royall | 50-0 win |
| Sept. 8 | New Lisbon | 57-0 win |
| Sept. 15 | Hillsboro | 60-0 win |
| Sept. 22 | at Necedah | 66-0 win |
| Sept. 29 | Potosi-Cassville | 44-15 win |
| Oct. 9 | Brookwood | 61-0 win |
| Oct. 13 | at Cashton | 52-0 win |
| | | |
| Playoffs | | |
| Oct. 20 | Royall | 63-6 win |
| Oct. 27 | Independence-Gilmanton | 60-0 win |
| Nov. 3 | at Edgar | 16-8 win |
| Nov. 10 | Abbotsford | 30-7 win |
Bangor's top performers
| Passing | Completions | Attempts | Yards | Touchdowns | Interceptions |
| --- | --- | --- | --- | --- | --- |
| Drew Johnson | 32 | 57 | 703 | 14 | 3 |
| | | | | | |
| Rushing | Attempts | Yards | Touchdowns | | |
| Luke Reader | 202 | 1,697 | 29 | | |
| Drew Johnson | 85 | 622 | 11 | | |
| Theo Muellenberg | 91 | 439 | 11 | | |
| Carter Horstman | 74 | 392 | 4 | | |
| Ethan Jacobson | 34 | 378 | 5 | | |
| | | | | | |
| Receiving | Receptions | Yards | Touchdowns | | |
| Caleb Miedema | 16 | 467 | 9 | | |
| Cade Amborn | 4 | 99 | 1 | | |
| Theo Mullenberg | 5 | 79 | 1 | | |
| Luke Reader | 7 | 58 | 3 | | |