EAU CLAIRE, Wis. — Bangor High School football coach Rick Meullenberg spent the week preaching to his team that Edgar's defense was the real deal.
The Wildcats entered Friday's WIAA Division 7 state semifinal clash having allowed just 38 points over 12 games, and 26 of those were scored in the fourth quarter.
Don't get it wrong, Muellenberg and his staff were more than confident in their offense, but the veteran coach knew that if the Cardinals didn't play clean football, it was going to be tough to win.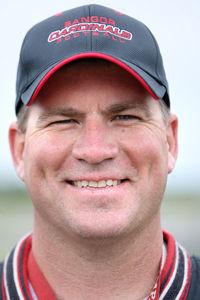 That's exactly what happened on Friday night.
The Cardinals simply made too many mistakes — some on pre-snap penalties, some on turnovers — to hang with Edgar and wound up on the wrong side of a 27-7 score in a WIAA Division 7 state semifinal played in front of a good crowd at Carson Park in Eau Claire.
Each time it seemed the Cardinals (12-1) were on the verge of gaining momentum, a penalty or a lack of execution hurt them.
It started on the opening possession and after the Cardinals picked up a couple of first downs to reach Edgar territory.
The Wildcats responded by hitting quarterback Mathieu Oesterle hard in the hole and forcing a fumble. Four plays later, Edgar quarterback Konnor Wolf connected with Kyle
Brewster for a 21-yard touchdown to put the Wildcats up 7-0.
"Edgar didn't beat us, we beat ourselves," senior lineman Grant Manke said. "The fumble, the interception, a few fourth downs. We just didn't execute the way we were supposed to. It sucks, but when you get to this level that's what happens."
Bangor had a chance to regain some momentum in the second quarter after Jayden Nachtigal intercepted a deflected pass inside the Cardinals' 15-yard line.
Running back Carter Horstman then delivered one of his patent runs where he broke multiple tackles for a 30-yard gain. But then a bobbled handoff exchange on the next play lost 10 yards and was followed by a false start.
Soon, a promising drive was halted. The Cardinals had three false starts in the first half and two more in the second.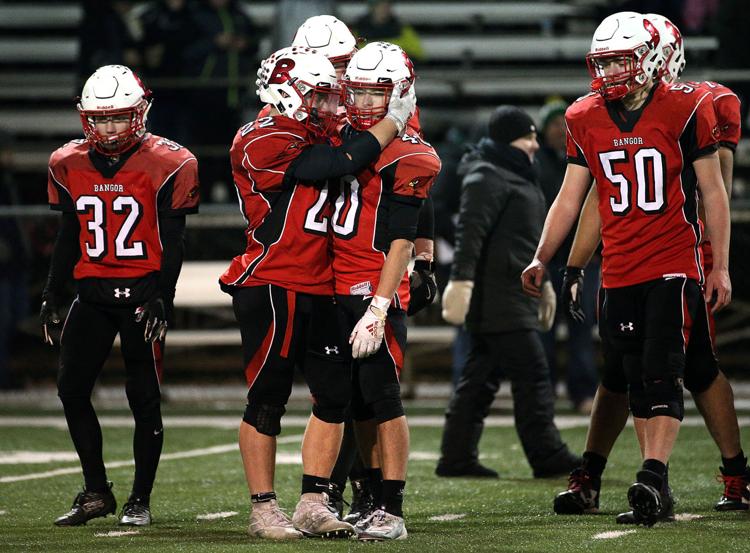 "In the first half, it was more our mistakes that got us behind the chains," Muellenberg said. "We were moving the ball and moving it consistently, but then we would get a penalty. Pre-snap penalties were hurting us, and then a couple of fumbles. I really don't think they were stopping us in the first half, we stopped ourselves."
You have free articles remaining.
The false starts puzzled the coaching staff.
"I'll be honest with you, sometimes you don't have the answers," Muellenberg said when asked what he thought was behind the penalties. "Sometimes you just don't. You can't predict, and sometimes that's just the way it goes."
The Cardinals tallied just 105 yards in the first half but were only in a 7-0 hole.
Edgar's Kaleb Hafferman then gave the Wildcats momentum with a 45-yard kickoff return to open up the second half. He capped off the drive on a 1-yard touchdown run to make it 14-0.
The Bangor defense did its best to hold a potent Edgar offense that averaged over 40 points a game and had over 3,100 total yards. They held the Wildcats to just 223 total yards and forced two turnovers.
"Our defense has just been stout all season long," Muellenberg said. "They really kept us in the game when our offense made a couple of mistakes. They played like we expected them to play, and those guys are tough. Our defense, I would put up there with anybody. It was a tremendous effort on their part."
The defense gave the Cardinals life when it forced a Hafferman fumble near the end of the third quarter.
It was the turnover they needed, and the offense capitalized on it when quarterback Ashton Michek found Nathanael Wiggins in the corner of the end zone on fourth-and-11. The 15-yard touchdown pass cut the Edgar lead to 14-7 early in the fourth quarter.
But like all good teams do, Edgar responded.
Aided by a questionable pass interference call on Bangor, the Wildcats marched down the field before Hafferman punched it in from 2 yards out to make it 21-7 midway through the fourth. The second play of the ensuing Bangor drive, Hafferman stepped in front of a Michek pass for an 11-yard pick six to make it 27-7 with eight minutes left.
When it was all said and done, Edgar held Bangor to 179 total yards. The Wildcats held Horstman and Oesterle to 162 yards on 39 carries and no touchdowns. The two had combined for over 3,100 rushing yards and 45 touchdowns coming into Friday night.
Although, it wasn't the way they wanted it to end, it was still a great season for the Cardinals.
"I'm proud of the effort our guys gave," Muellenberg said. "They are fighters. I told them I enjoyed every single day of practice. I just couldn't wait to get out there. I knew they would give everything they had tonight.
"Scoreboard didn't go in our way, but it wasn't because of lack of effort."
---
Nov. 15 Bangor vs. Edgar state semifinal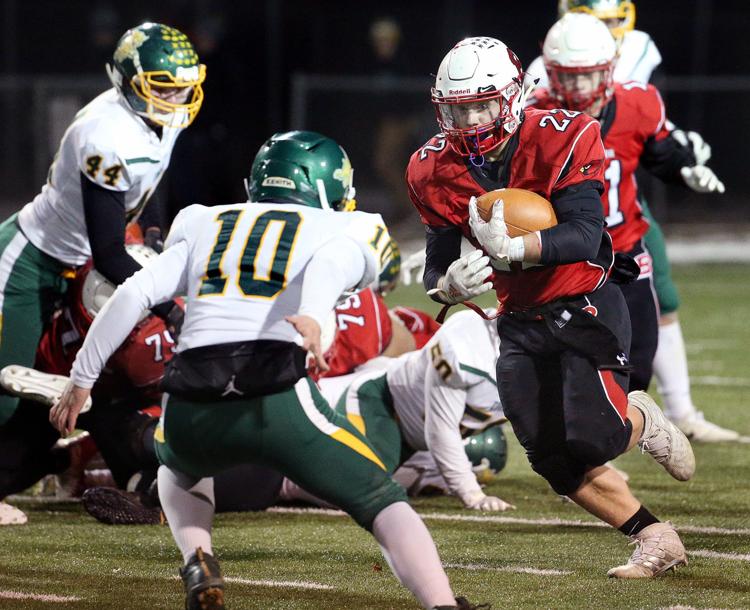 Nov. 15 Bangor vs. Edgar state semifinal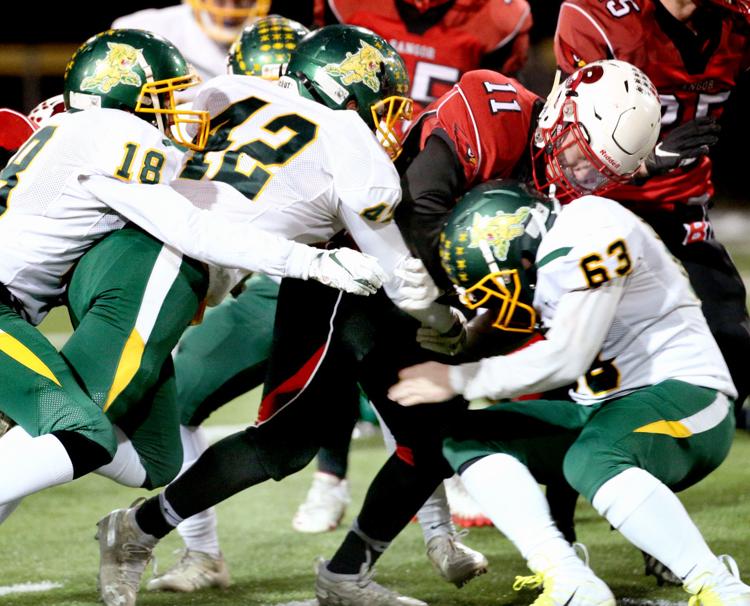 Nov. 15 Bangor vs. Edgar state semifinal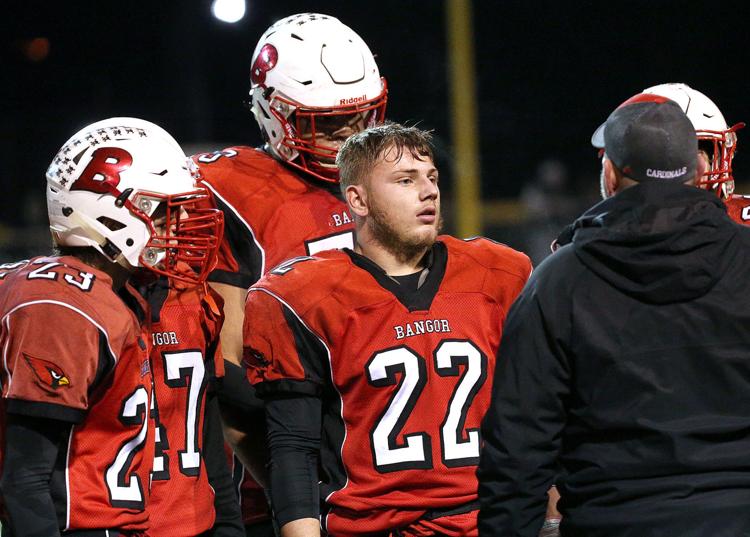 Nov. 15 Bangor vs. Edgar state semifinal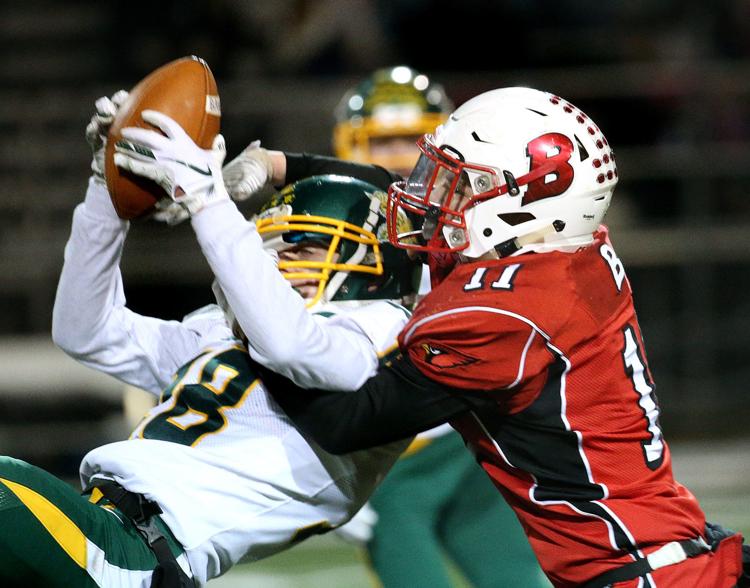 Nov. 15 Bangor vs. Edgar state semifinal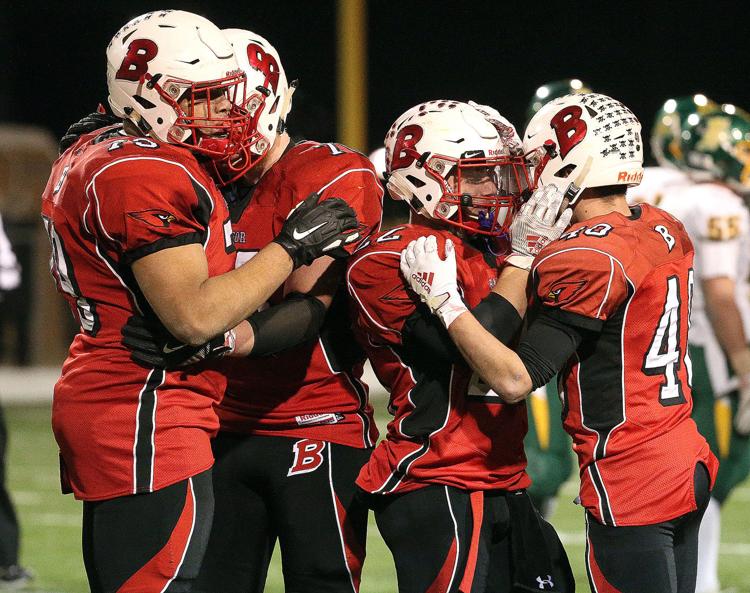 Nov. 15 Bangor vs. Edgar state semifinal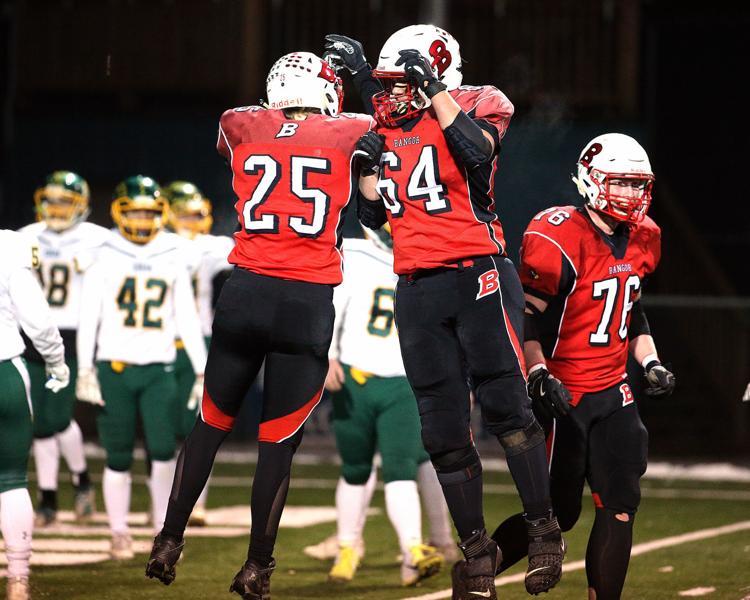 Nov. 15 Bangor vs. Edgar state semifinal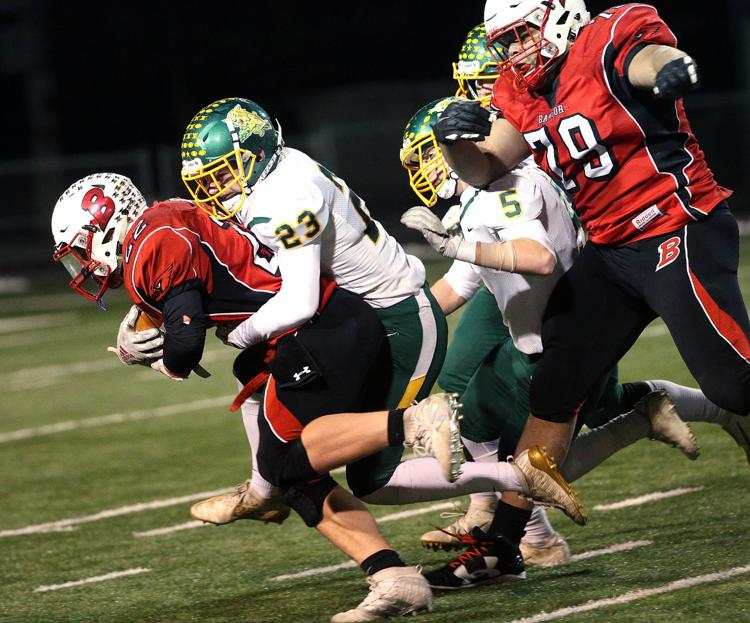 Nov. 15 Bangor vs. Edgar state semifinal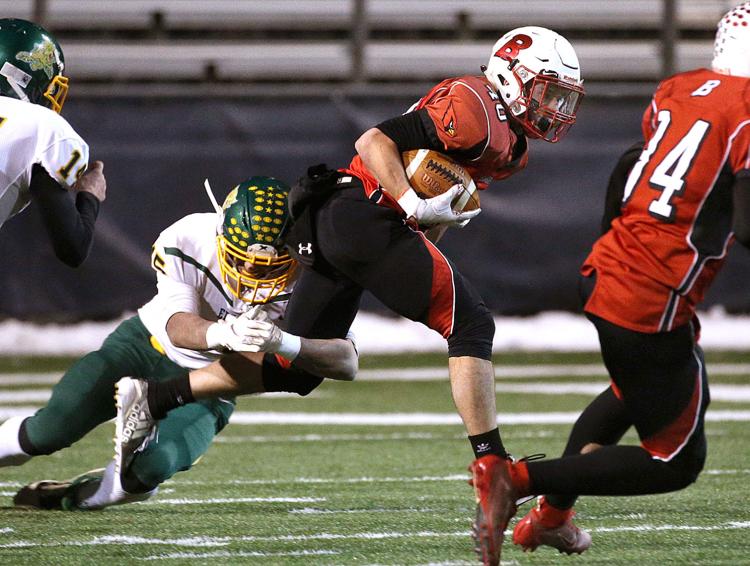 Nov. 15 Bangor vs. Edgar state semifinal
Nov. 15 Bangor vs. Edgar state semifinal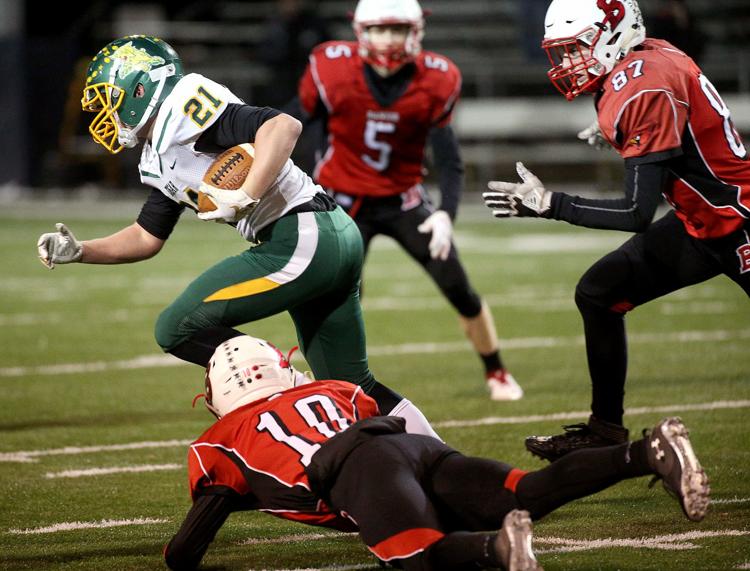 Nov. 15 Bangor vs. Edgar state semifinal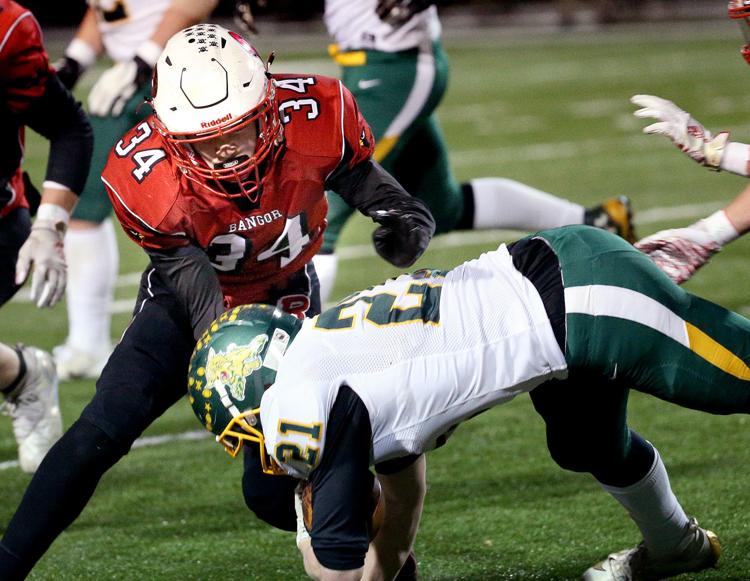 Nov. 15 Bangor vs. Edgar state semifinal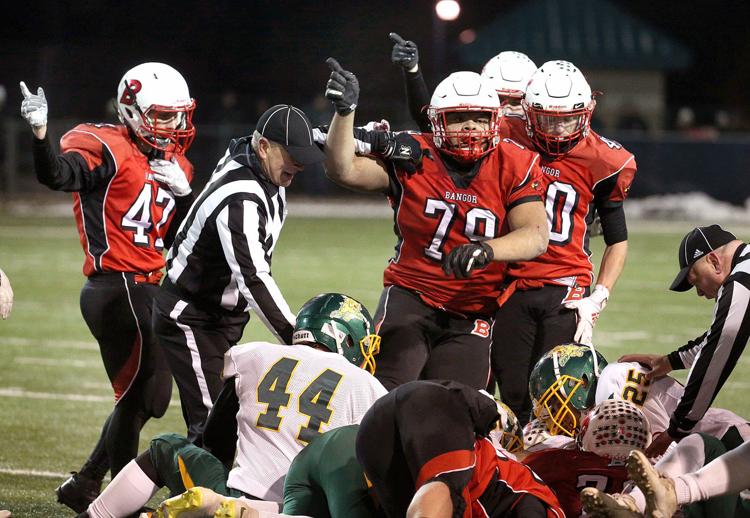 Nov. 15 Bangor vs. Edgar state semifinal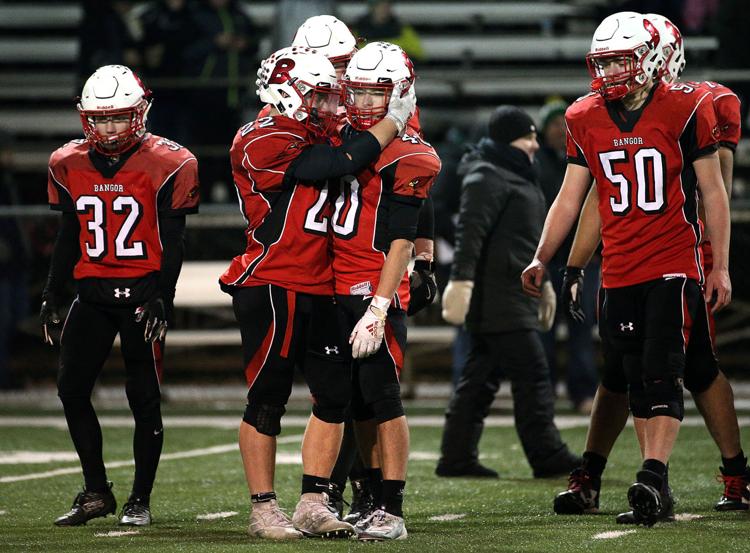 Nov. 15 Bangor vs. Edgar state semifinal