GALESVILLE — It was a four-play swing that allowed the Gale-Ettrick Trempealeau High School football to squash any hope that Aquinas may have had about playing another game.
The Blugolds didn't do a lot to build momentum in the first half, but that changed on the opening possession of the third quarter with a nice return and successful fake punt while trailing by two touchdowns.
But a defensive stop followed by two tough runs and a quick burst for a long touchdown gave the Red Hawks the knockout blow they sought in what turned out to be a 38-0 victory in the second round of the WIAA Division 5 playoffs Friday.
Junior Luke Vance carried 21 times for 290 yards and scored three touchdowns as G-E-T (10-1) won its ninth game in a row and advanced to the state quarterfinals for the second time in four years.
The Red Hawks host Prairie du Chien (10-1) at 7 p.m. Friday after the Blackhawks took care of Arcadia 28-14 in its second-round game.
Vance also made the biggest play during that rough sequence for the Blugolds (7-4) midway through the third quarter with an 87-yard touchdown run that broke the game open.
"Oh, that was a back breaker," Aquinas coach Tom Lee said of the touchdown that gave the Red Hawks a 24-0 lead with 5 minutes, 13 seconds left in the third. "Absolutely a back breaker for us."
It all started with the Blugolds moving the ball all the way to the G-E-T 1-yard line, where it faced fourth down after a 6-yard run by Aiden Lee. Aquinas tried to rush to the line of scrimmage and catch the Red Hawks unprepared, but it didn't happen.
The handoff went to Matthew Reuteman, who may have picked up half of what Aquinas needed but was stopped short of the goal line.
"They tried to hurry up and get it in there, but our defense wasn't going to let it happen," G-E-T linebacker/running back Bryce Burns said. "Our defense was going to stuff them."
Burns rushed for 1 yard on first down and followed that up with an 11-yard run after getting to the right sideline. Vance burst through the left side of the offensive line and away from a pack of defenders on first-and-10 from the 13 for his biggest run of the game.
"All we had to do was give it to Luke," Burns said. "Fastest kid on the field."
The Red Hawks rushed for 409 yards — Burns added 108 and two touchdowns — and held the Blugolds to 204 total yards to prevail.
Vance also had touchdown runs of 31 and 61 yards as Aquinas struggled to make consistent stops.
"We struggled a little bit early like we did last week, but we figured things out," G-E-T coach Jon Steffenhagen said of his offensive line. "We have very smart kids up front, and (the Blugolds) were giving us some different looks we hadn't see before.
"It surprised me because I thought we'd seen everything someone could throw out there with 11 guys, but once that was figured out, they blocked very well."
Sophomore Ashton Hollett rushed for a team-high 69 yards for Aquinas, which was without leading rusher Will Cambio offensively. Cambio broke his hand in last week's playoff win over Platteville and only played defensively against G-E-T.
The Red Hawks also made plenty of big defensive plays, intercepting Gavin Wetzel and Jackson Flottmeyer four times and stopping the Blugolds during every trip it made the red zone.
Aquinas drove to the G-E-T 4 on its final possession of the first half, but a pass from Wetzel to Reuteman was dropped for an 8-yard loss by Sawyer Schmidt. An incomplete pass set up fourth-and-goal from the 12, and Aidan Henscheid intercepted Wetzel, who played with a sprained ankle, to kill the drive.
That and the stop at the goal line in the third quarter were tough to overcome.
"They played well defensively, but I also think we hurt ourselves in those situations," Lee said. "But they also helped us hurt ourselves."
November 1: Aquinas vs. G-E-T
November 1: Aquinas vs. G-E-T
November 1: Aquinas vs. G-E-T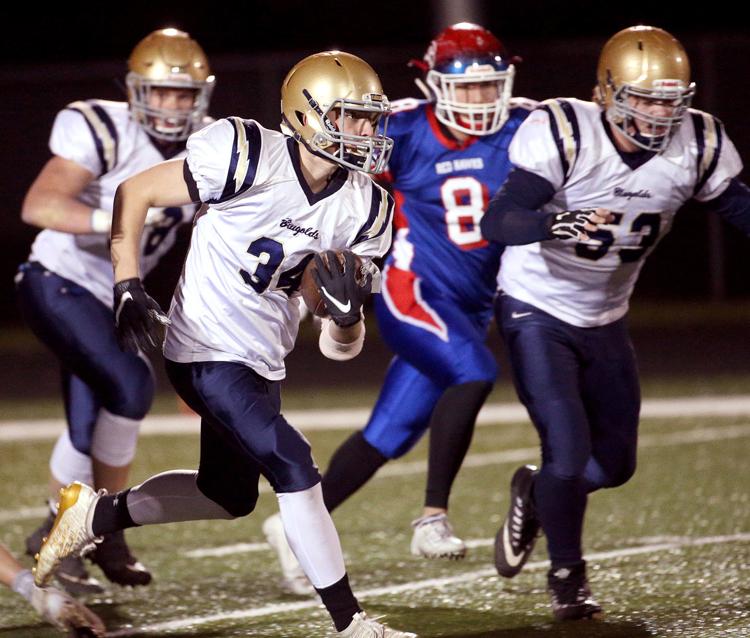 November 1: Aquinas vs. G-E-T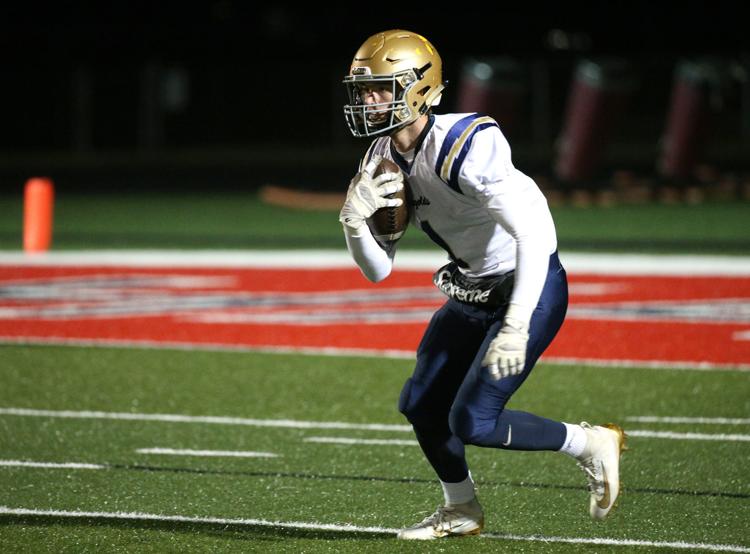 November 1: Aquinas vs. G-E-T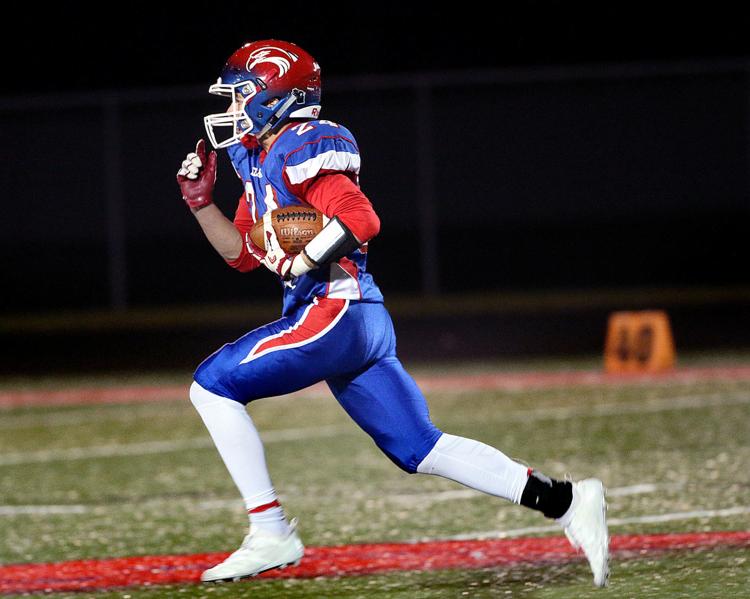 November 1: Aquinas vs. G-E-T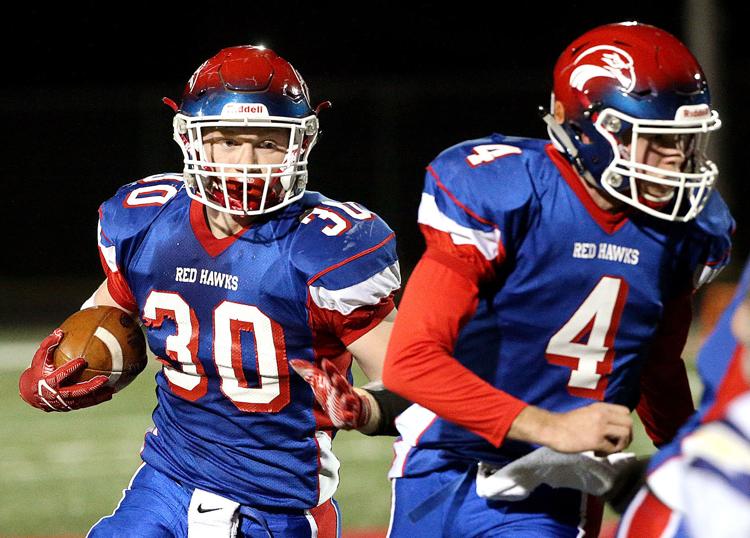 November 1: Aquinas vs. G-E-T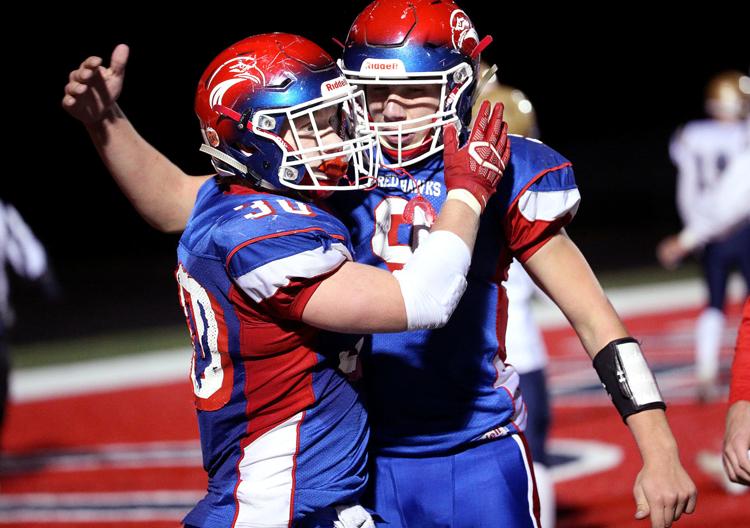 November 1: Aquinas vs. G-E-T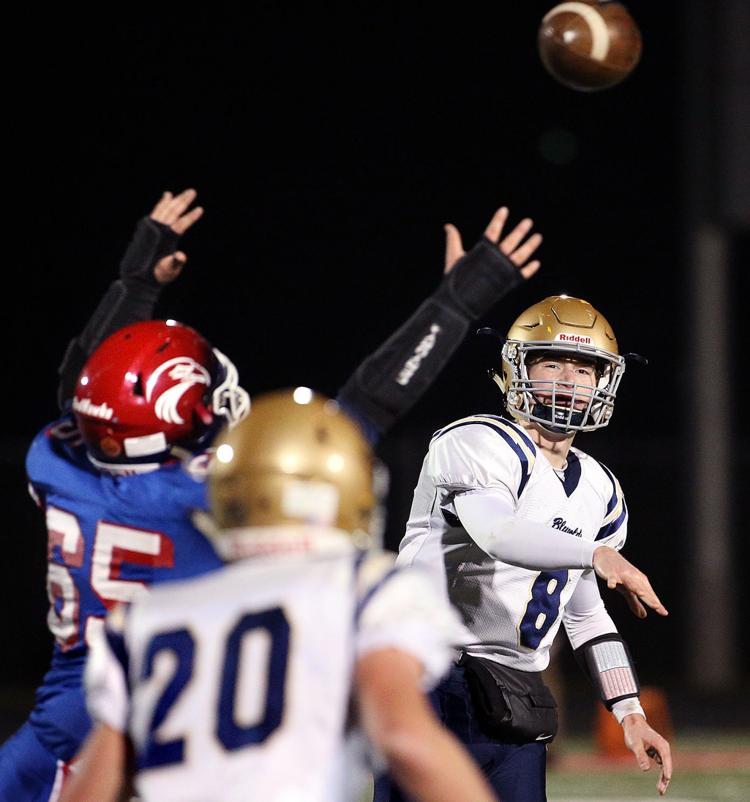 November 1: Aquinas vs. G-E-T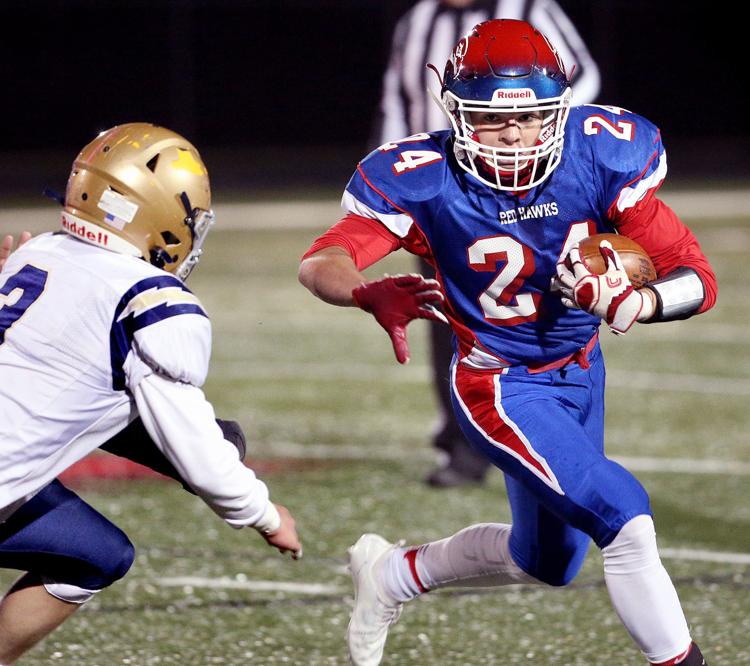 November 1: Aquinas vs. G-E-T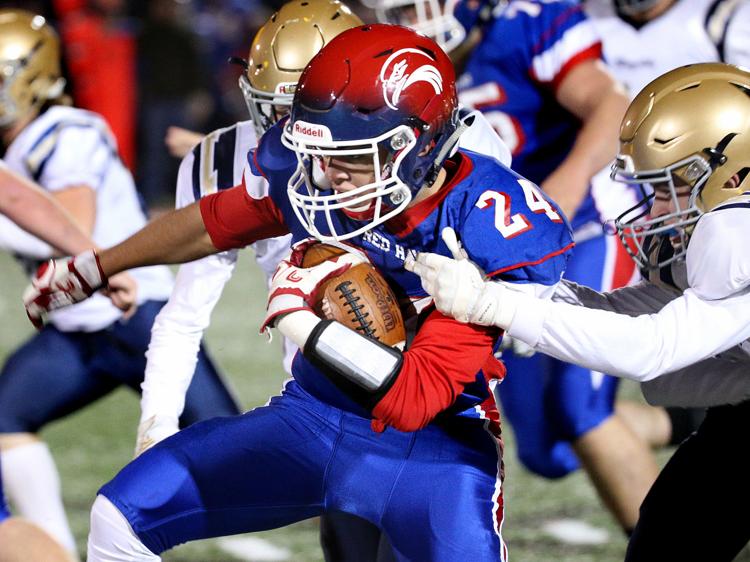 November 1: Aquinas vs. G-E-T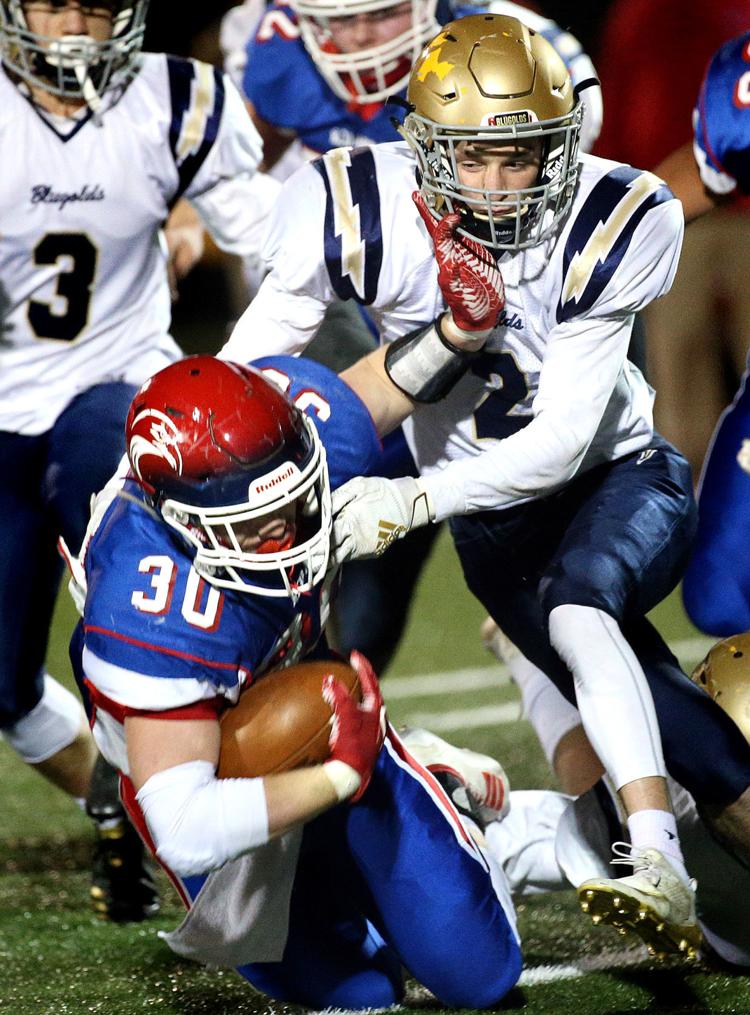 November 1: Aquinas vs. G-E-T
November 1: Aquinas vs. G-E-T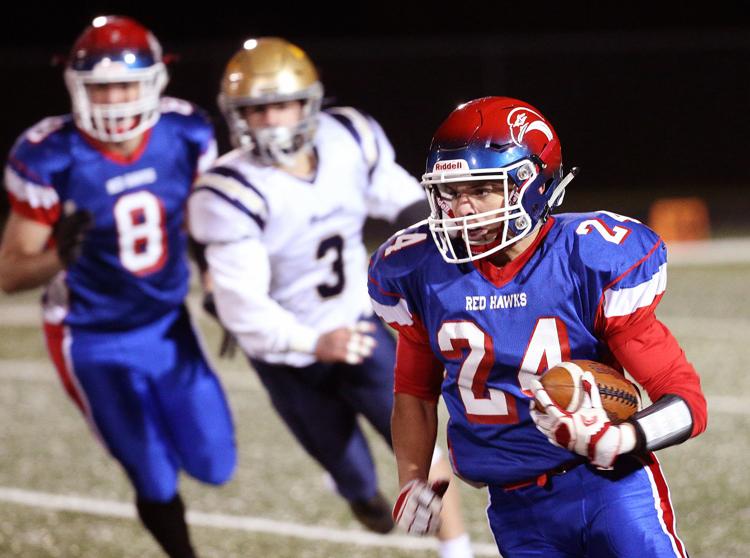 November 1: Aquinas vs. G-E-T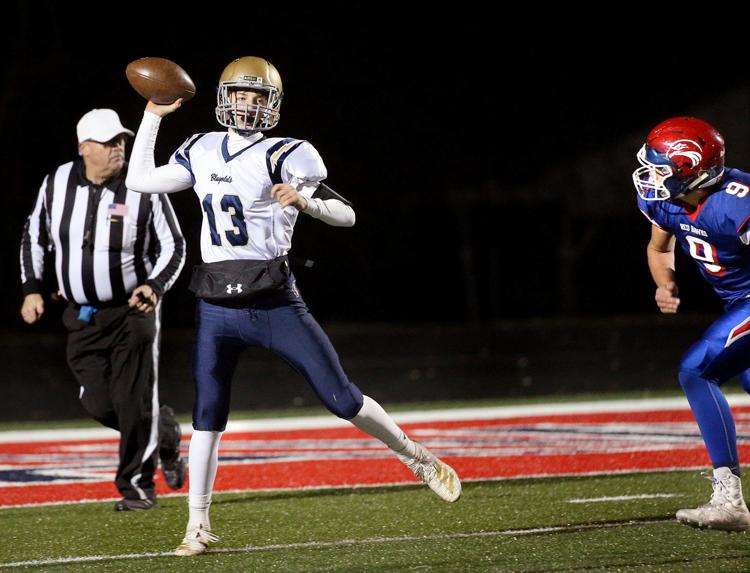 November 1: Aquinas vs. G-E-T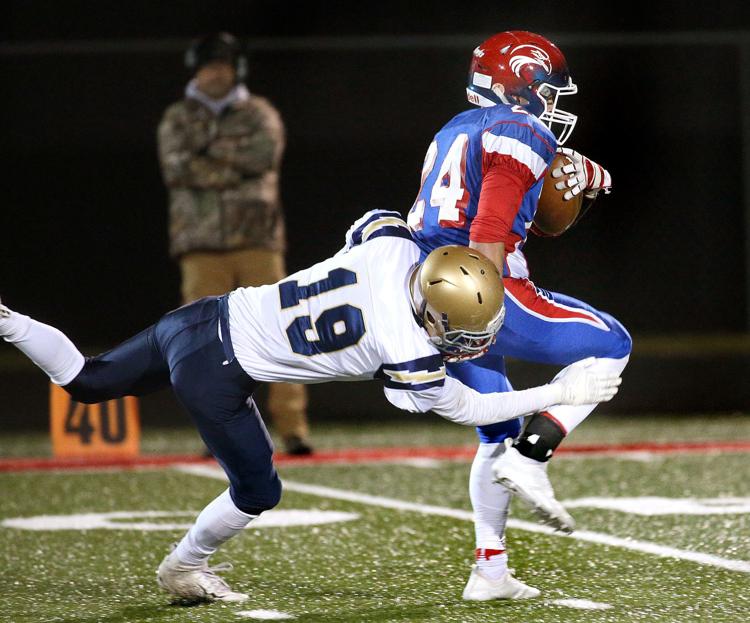 November 1: Aquinas vs. G-E-T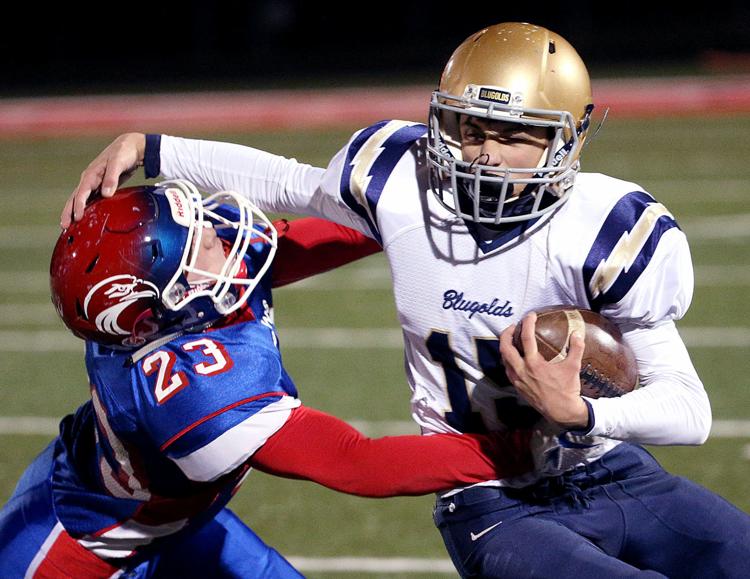 Be the first to know
Get local news delivered to your inbox!