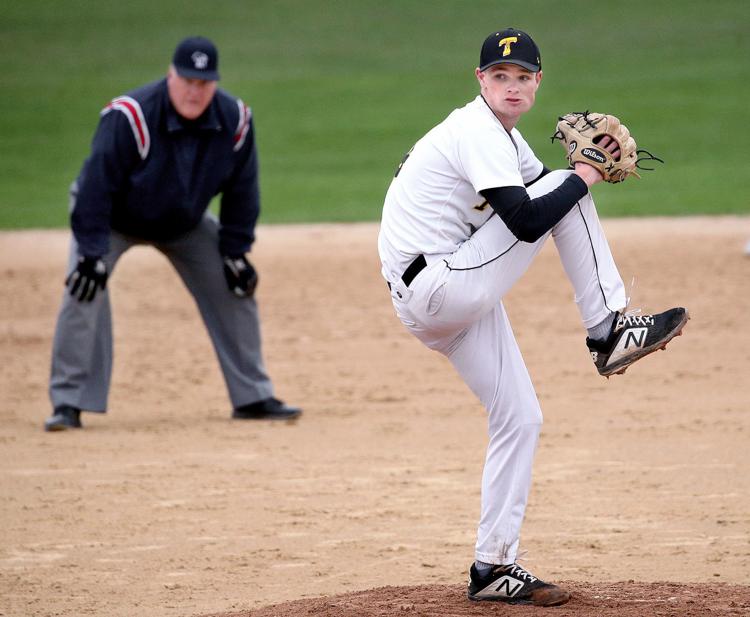 Its importance has been gaining traction since Statcast technology was welcomed into every Major League Baseball stadium in 2015, and Tomah High School pitcher Connor Prielipp finds himself right in the middle of the data-driven trend this spring.
There has to be a reason for scouts flocking to Tomah, and it's all about the left-handed University of Alabama recruit and the spin rate of his curveball.
So, what is spin rate, and why is Prielipp such a big deal?
Spin rate is something Statcast measures through doppler radar and reports results based on rotations of the baseball per minute.
The average spin rate on a curveball thrown by a major-league pitcher, according to Baseball Savant, which is part of Statcast and used officially by Major League Baseball, is 2,400 to 2,800 rotations per minute.
Prielipp's was recorded at 3,100 RPM when he attended an invitation-only showcase — the Area Codes Baseball Games — in Long Beach, Calif., last summer. There is more than one way to measure spin rate, but the difference from one to another is negligible.
"If measured the same as Baseball Savant, he would be in the top 5 percent of the MLB," said former G-E-T and Winona State pitcher and self-described saber nerd Lee Trocinski, who once wrote on sabermetrics and analytics for the Atlanta Braves Fansided site, Tomahawk Take. "Basically, more spin equals more movement."
And more movement, of course, makes the pitch harder to hit.
Players in the Coulee Region have always known Prielipp's pitches are hard to hit. He has been nearly impossible to score on the last two seasons, and that's because merely reaching base is considered a victory.
The 6-foot-1 Prielipp has pitched 49⅓ innings this season and allowed 21 hits while walking five batters and hitting two more. He has 118 strikeouts, an ERA of 0.85 and a WHIP of 0.52 after striking out 19 and no-hitting Aquinas on Thursday.
Prielipp struck out 97, allowed 14 hits and posted an ERA of 0.27 over 52 innings as a junior.
The curveball, which has led plenty of professional scouts to Tomah baseball games this spring, has a lot to do with those numbers.
You have free articles remaining.
Register for more free articles.
Stay logged in to skip the surveys.
Prielipp and Tomah coach Ryan Brookman, who pitched at UW-Whitewater and in the Philadelphia Phillies organization, had played around with his curveball the last couple of years, but found one midway through last season that has stuck.
"Me and coach Brookman have been working on different curveballs just to see what ones work," said Prielipp, who first caught the attention of scouts with his fastball as a sophomore. "We found a good one that worked, and it's been pretty good.
"Before I just had what people would say was a typical curveball grip, but I tried putting my finger on top of the other one. That's just so it won't slip as much and I can get a better grip, and it just took off."
Statcast has also taken off and shown a clear impact for MLB teams that choose to consider the information it provides. It continues to gain traction, but those on board quickly have already seen the choice pay off.
The Milwaukee Brewers, Houston Astros and Los Angeles Dodgers are three of those teams, and they were three of the final four standing in last season's playoffs. The New York Yankees and Boston Red Sox have also invested belief in the system.
The highest average RPM for a curveball in the majors this season belongs to San Diego's Chris Stratton at 3,075. He has been measured as high as 3,105. Toronto's Trent Thornton is second with his average of 3,067, and they are the only two over 3,000.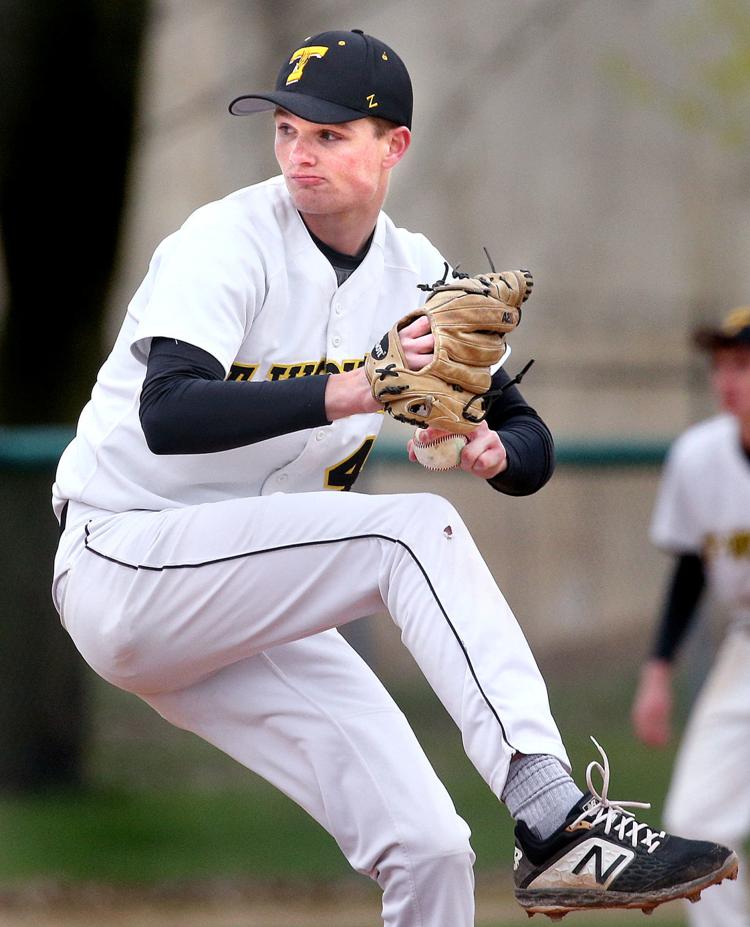 Spin rates for fastballs aren't quite as high, but they can make just as much of a difference. Milwaukee's Freddy Peralta doesn't have an overpowering fastball at 91.2 mph, but his spin rate of 2,450 meant hitters recorded a .086 batting average against it.
The good thing for Prielipp is that he has gained attention for more than one pitch. His typical fastball crosses the plate at 88-90 mph, but he has reached 92.
"When you are talking good, you are talking a legitimately good curveball. It moves so fast and so late. At this level, when he is left-handed and already throwing 90 mph, you have to start your bat sooner, and most guys can't hold up," Brookman said of Prielipp. "It's not that he can throw hard but he can throw both of those pitches just about wherever he wants. His control is impeccable. It's unbelievable.
"(Having) a guy like this, it's just cool. It's once-in-a-generation. He's just freakish when you combine his coordination and skills with power. It's pretty remarkable."
For Prielipp, a relatively quiet and unassuming guy, he is still taking it all in.
"It's a little bit overwhelming just thinking how you were just pitching in high school and then MLB scouts start showing up saying you have a major-league ready curveball," he said. "It's just hard to describe that feeling."