HOLMEN — Kevin Koelbl led off with a double that started a good first inning, and Caleb Matl pitched five strong innings to lead the Holmen High School baseball team to an 8-5 victory over Aquinas on Tuesday.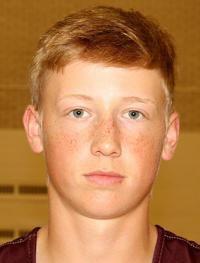 The Vikings (5-2, 3-1) scored twice in the first inning and twice again in the second to take control of the Blugolds (6-5, 0-3), who scored three of their runs in the top of the seventh.
"We got some good at-bats right away, and that's always good to have," Holmen coach Mark Wall said. "We were getting runs consistently early, but we ended up stranding nine (runners), too."
Matl, a junior, allowed four hits and struck out eight in pitching the first five innings for the Vikings. He walked two and gave up one earned run. Koelbl reached safely four times and scored three runs. The center fielder was 2-for-4 with a stolen base in the second inning and an RBI in the fifth.
Holmen had nine hits, and third baseman Cameron Weber joined Koelbl with two. Weber, who also drew a walk in the fourth, singled Koelbl home with the first run of the game before scoring on an Adam Quam single two batters later. Quam also brought Ryland Wall home with a sacrifice fly in the fourth. The Blugolds, who beat Eau Claire Regis 11-2 on Monday, received two hits apiece from catcher Justin Bausch and third baseman Jared Everson. Evan Kujak and Brandon Merfeld each scored twice for Aquinas.