Joey Arneson's a man on the move, going from the winter sports season where he coaches the Melrose-Mindoro High School girls basketball team, to the spring where he leads the Mustangs' baseball team.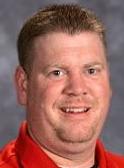 There wasn't much time to catch his breath, but Arneson's not complaining.
His girls basketball team put together the best season in school history, finishing 27-1 and advancing to the WIAA Division 4 state championship game before falling to Aquinas. His baseball team, after losing two of its first three, has put together a three-game winning streak.
It just took some time, he said, before Melrose-Mindoro (4-3, 3-3) started to swing a hot bat.
"I would say one of the main things is our bats started to get hot," said Arneson, whose team has beaten Onalaska Luther, Whitehall and Augusta in its last three games. "We focused more on the offensive approach where we have started to attack the ball a little better.
"We were really conservative the first few games."
The Mustangs, who host Alma Center Lincoln on Friday, weather permitting, have used strong pitching to get back to .500, and beyond. Arneson said Melrose-Mindoro's pitching staff is similar to his girls basketball team this past winter — very solid, yet without a star.
"Our pitching has been phenomenal lately. We have four No. 2 starters, but we don't have that ace. It is similar to our basketball team where we were very good at all five positions, yet didn't have that star," Arneson said.
"We don't have that lights-out ace, or anyone Clayton Kershaw-esque, but all four can mix up their speeds. The strength of our team is our pitching depth and the experience they have."
The Mustangs' top four pitchers, and not in any order, are Tucker Sbraggia, Brett Gerdes, Dawson Rommel and Kyle Stair, Arneson said.
"These kids have been stepping up all season," Arneson said. "We have four No. 2 pitchers."
The Mustangs will be hard-pressed to overtake Dairyland Conference leaders Eau Claire Immanuel (6-0) and Independence/Gilmanton, but goals change, Arneson said.
"That was our goal at the beginning of the season, to be in the run for the conference championship. That loss to Independence/Gilmanton hurt, but we are not about to let it define our season," Arneson said. "We are trying to win every game and see what happens in the end."