HOLMEN — It's not some huge secret that the Holmen High School girls basketball team is at its best when seniors Brooklyn Paulson and Kendra Leis are heavily involved in the offense.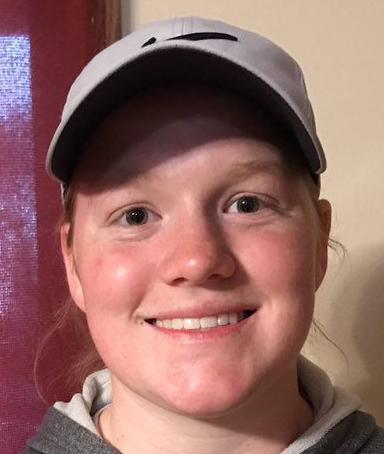 When Paulson can initiate the offense for Holmen (10-6, 6-2 MVC) with an entry pass to Leis, and then find a new spot on the perimeter to spot up, the offense really starts to click.
The Vikings did just that on back-to-back possessions against Logan on Tuesday, resulting in consecutive 3-pointers by Paulson, giving a glimpse into the potential Holmen has in its senior-laden lineup.
The Vikings' next test is a game against second-place Onalaska (13-2, 6-1) Friday in Onalaska.
"When you're facing the basket and you get a pass, your shooting percentage goes up," Vikings coach Duane Vike said of Holmen's inside-out approach. "When we work the basketball and swing it from side to side, those open shots are there. There have been times this year that we have not done that, and we have just labored on offense.
"We're working hard, but just so inefficiently. Hopefully, we'll get better at that down the stretch run here."
Paulson leads the MVC at 20 points per game, and Leis is pulling down more than 10 rebounds per contest. It's that balance — along with the 12.7 points per game from senior Caitlin Young — that Vike hopes the Vikings will be able to perfect over the final weeks of the season.
It's the outlet passes from the post — which allow Paulson to step into shots from distance — that allow her to be truly special.
"Brooklyn is a great shooter. And she's one of the best shooters, if not the best we've ever had here, when she takes her time and gets her rhythm," Vike said. "When she rushes it, she's a good shooter, but she's a great shooter when she gets open looks."
Leis said that she and Paulson have been playing together for the better part of a decade, allowing her to have a good idea of what Paulson's next move will be following a pass to the post.
"I know when she's going to throw me the ball, and I have a sense of where Brooklyn is at," said Leis, who averages 12.5 points per game. "When they get it to me in the post and I don't have it there, I know where to kick it out and I see Brooklyn most of the time."
The shooting ability of Paulson and Young shows up best after quick ball movement from the perimeter to the post and back.
"Our coaching staff has been stressing to be the person who assists the assist, so that's what we're trying to do," Paulson said.
Vikings assistant coach Caitlyn Russell, a standout player in her time at Holmen, has been working with Leis on some of the nuances of being effective in the post, including knowing when to shoot and when to pass.
That passing comes most easily when there's activity at the 3-point line.
"We just have to be smarter with the ball, moving the ball, and not just standing and waiting for the ball," Russell said. "When we're waiting for the ball, we're not getting open."
Paulson said that while she and her classmates and have always been able to score, the approach as seniors involves a heavy dose of leadership as well.
"We've definitely become more confident," Paulson said. "As freshmen, we were scoring, but now we're much more confident in what we do. We know what our offense is, and so we need to point the younger players where to go and what to do."