OSHKOSH, Wis. — Bri Bahr was holding up Macy Donarski as the pair slowly made their way to the huddle at their team's bench, the senior's arm around the sophomore as the emotions became too much to carry alone.
A number of things came to a close for the Aquinas High School girls basketball team Friday night at Menominee Nation Arena in Oshkosh.
The Blugolds' season ended with a 78-67 loss to Lake Mills in the WIAA Division 3 state championship — and Bahr's career along with it, which set in for Donarski after the buzzer sounded.
"Bri and I are super close," Donarski said while fighting back tears after the game. "She's a great leader for us, and she's going to be missed. I'm really disappointed we couldn't get it done for her and for all of our seniors."
And what a run Bahr and that senior class were a part of.
A 102-3 record, with two of those losses coming to now UConn star Paige Bueckers and Hopkins. Two Division 4 state titles. Four state appearances.
And, entering Friday night, winners of 97 straight games against Wisconsin opponents, the last loss to Howards Grove — before these seniors joined the team — by one point in the 2017 Division 4 state title game.
But that, too, came to a close.
Of course, Aquinas coach Dave Donarski and his team don't play simply to amass such winning streaks — he joked that the Blugolds need to win more games at the end of the year — but it's a clear sign of the program's prowess.
"(The seniors) were great leaders, and I feel like the kids that left our program over the last, you know, six years have been the same kind of leaders," Donarski said. "They just kind of pass the baton, so I'm proud of that."
If there were any questions about how smoothly this season's handoff would be, they have been entirely answered.
Yes, the graduations of Lexi Donarski, Courtney Becker, Taylor Theusch and Kayla Bahr were significant. And no, they could never be fully replaced. But that did little to slow Aquinas.
Macy Donarski was surgical with her drives to the lane. Junior guard Jacy Weisbrod was almost automatic from 3-point range. Both Donarski and Weisbrod were liable to put up 30 points in a game, and the former was a triple-double threat.
Junior guard Alaina Bagniefski was a relentless defender. Senior guard Fiona O'Flaherty made timely shots in big moments. And was there anything that Bri and sophomore sister Shea Bahr — like Kayla before them — couldn't do?
So the Blugolds marched through an undefeated regular season, with wins over state-ranked teams like Lake Mills and Prairie du Chien. They picked up two more in the postseason over Prescott and St. Croix Falls.
Then Aquinas pushed that in-state winning streak to 97 games early Friday afternoon with a dominant 69-45 victory over Westfield in a state semifinal.
Lake Mills ended it just 10 hours later, overwhelming the Blugolds with its post play and solving their pressure with relative ease.
But while Aquinas' pain will undoubtedly linger through the coming days, weeks, maybe even months, there's reason to be excited for what comes next.
The losses of Bri Bahr and O'Flaherty will be felt, but Donarski and Weisbrod will be back with a full year of leading this team under their belts, as will nearly every other major contributor.
It will be a group motivated to regain the title state champion.
"After something like this, it only pushes you to work harder," Donarski said. "I mean, you know all the things that you need to work on personally and how we've got to get together as a team.
"We have the same goal going into next year. It's always to get back to the Resch (Center)."
So while many things ended as Bahr and Donarski walked together off the court, something new — albeit familiar — just might have started.
Photo collection: Aquinas vs. Lake Mills
WIAA D3 championship 1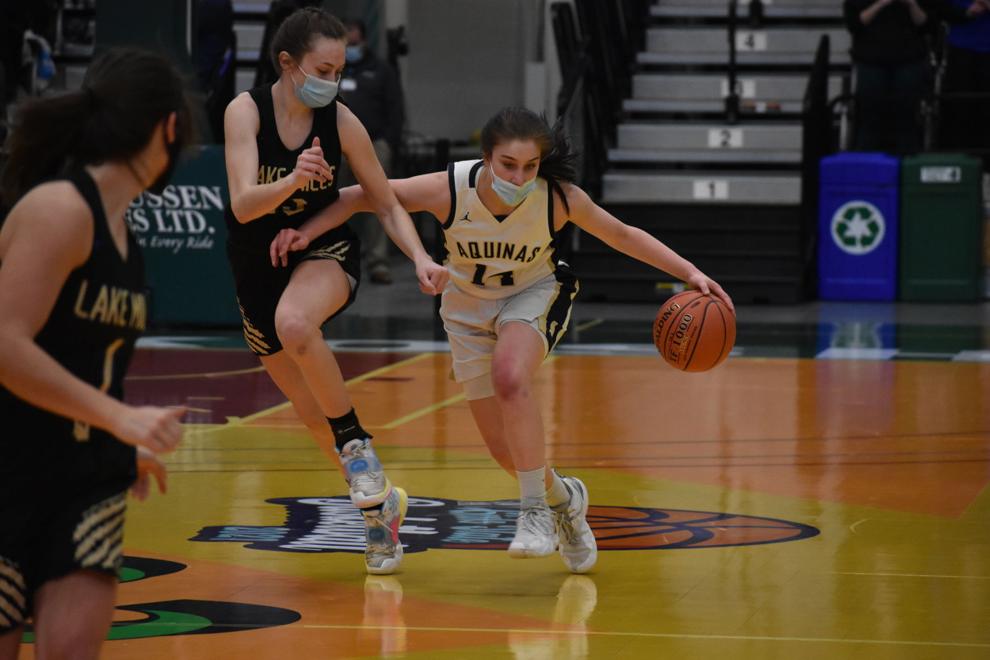 WIAA D3 championship 13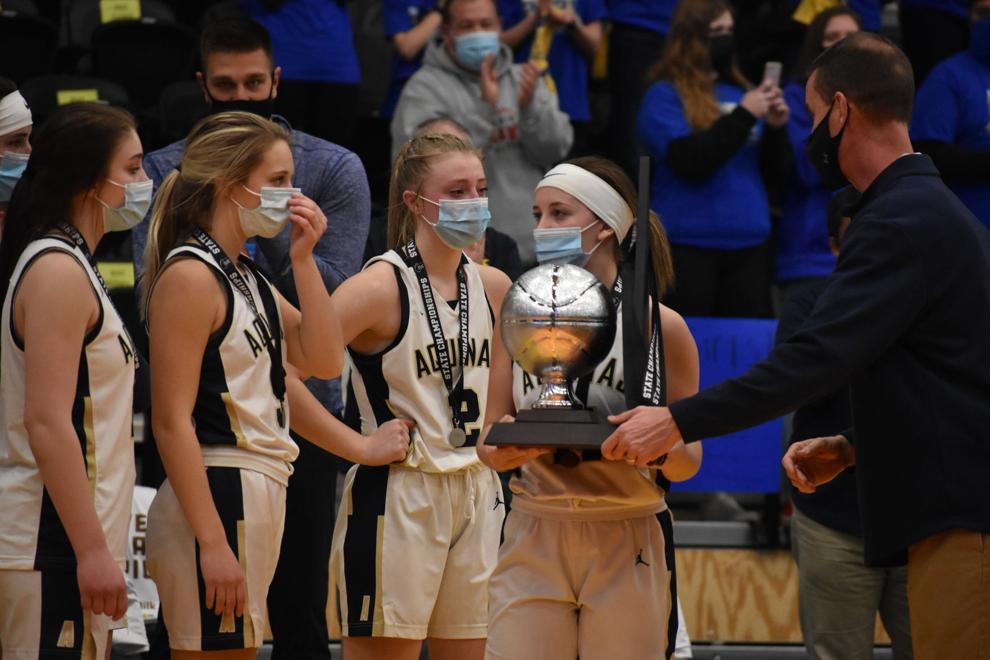 WIAA D3 championship 2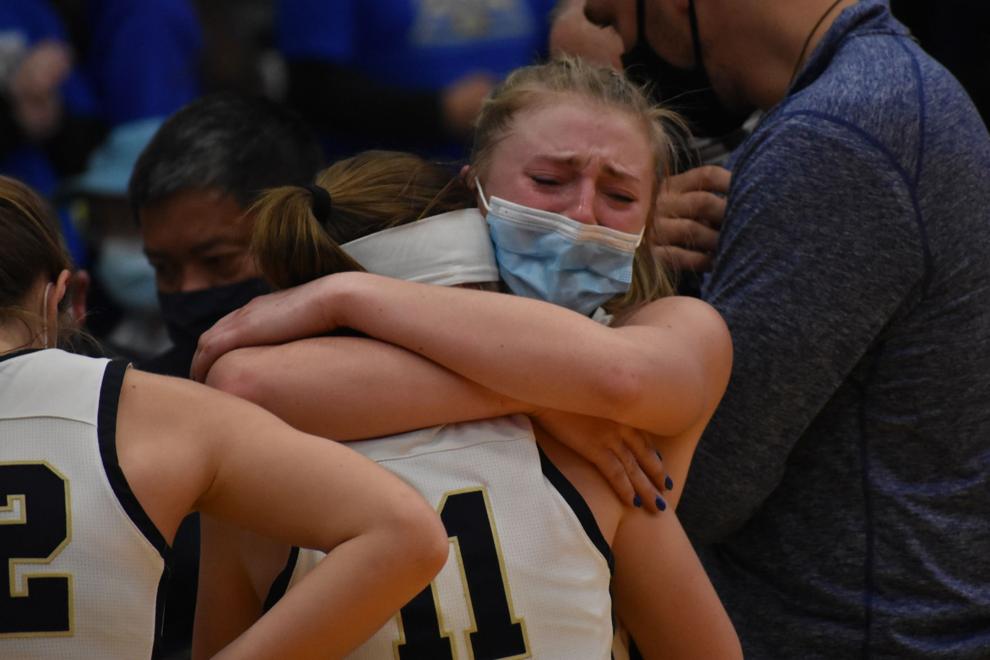 WIAA D3 championship 4
WIAA D3 championship 8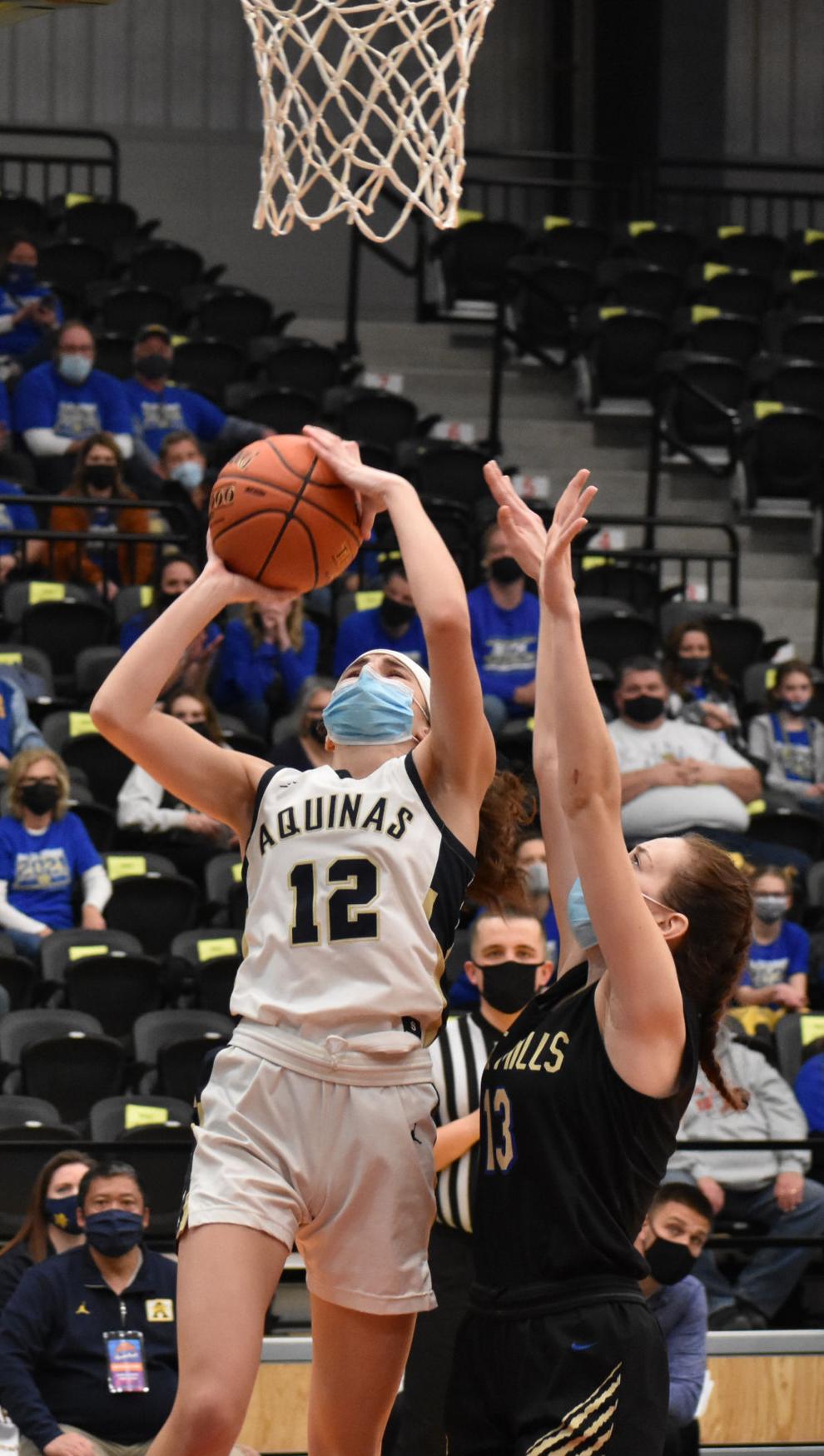 WIAA D3 championship 3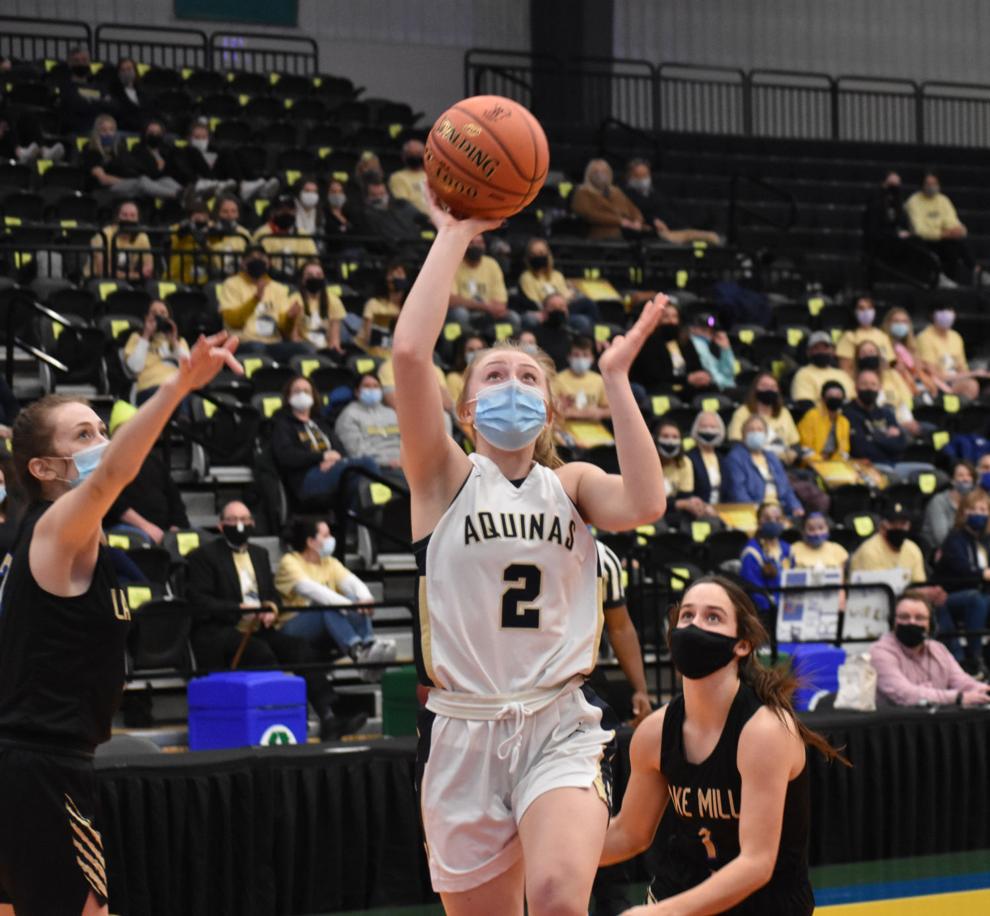 WIAA D3 championship 5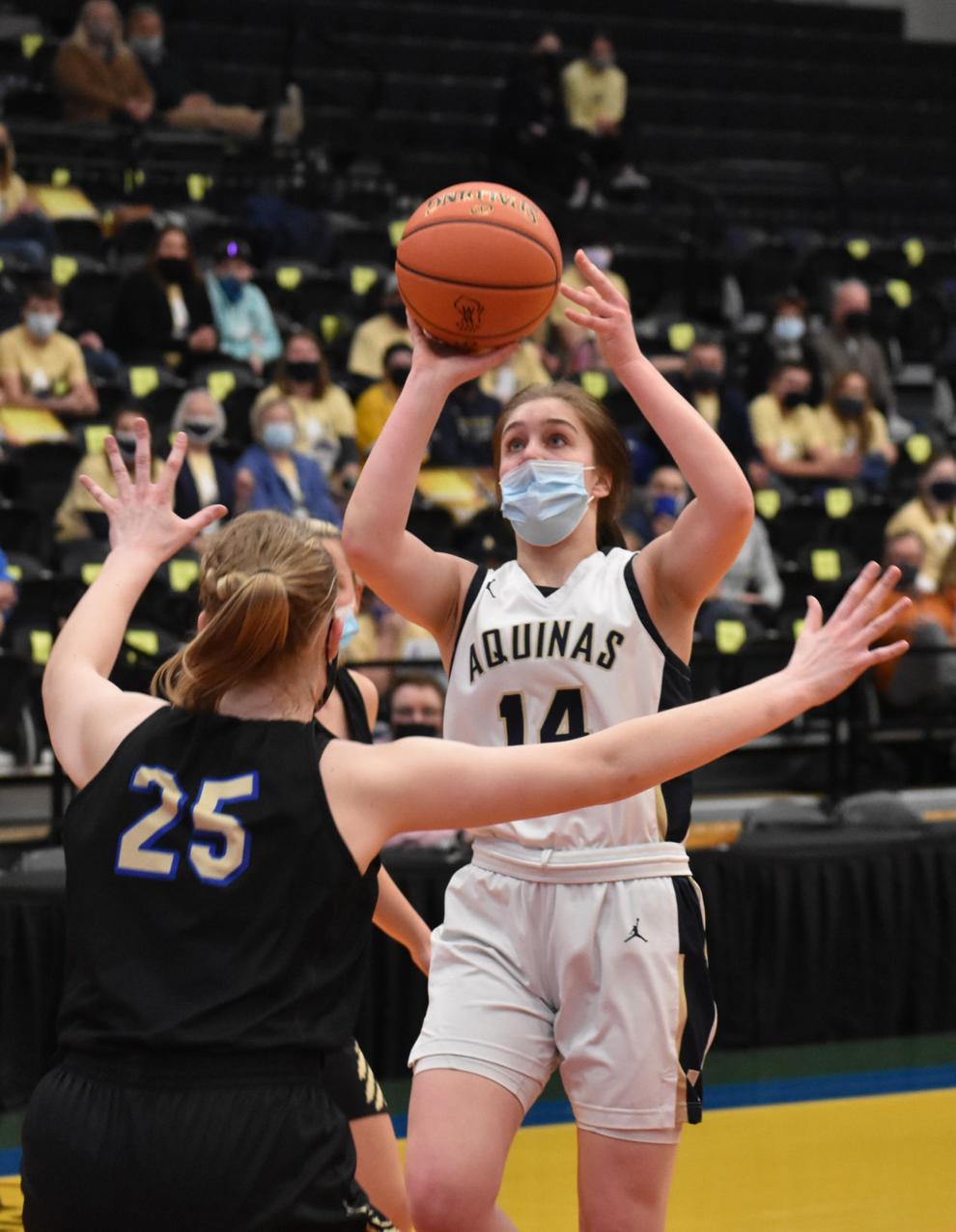 WIAA D3 championship 7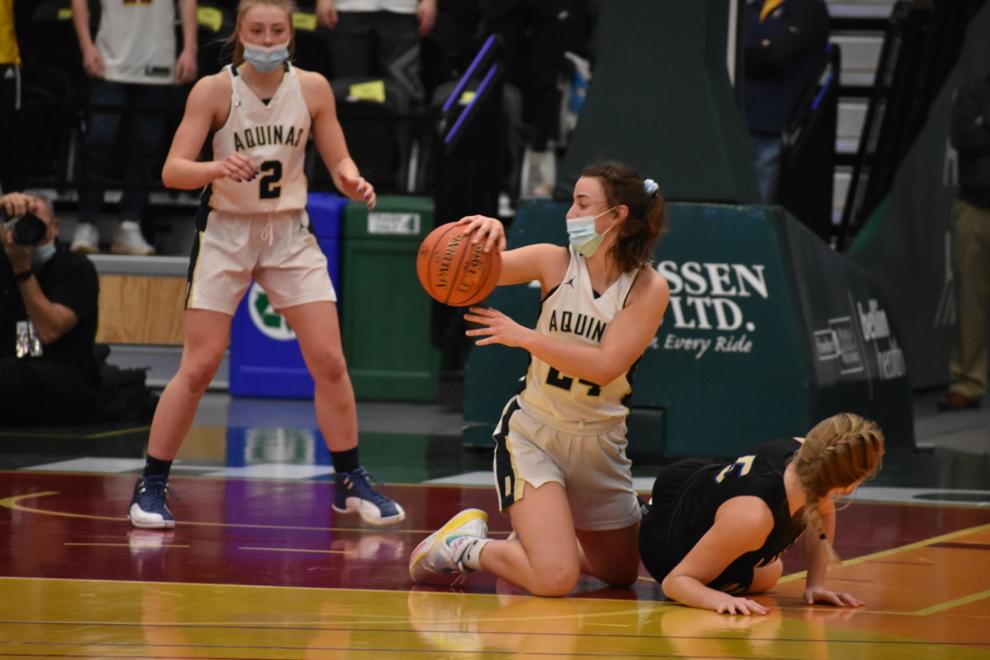 WIAA D3 championship 6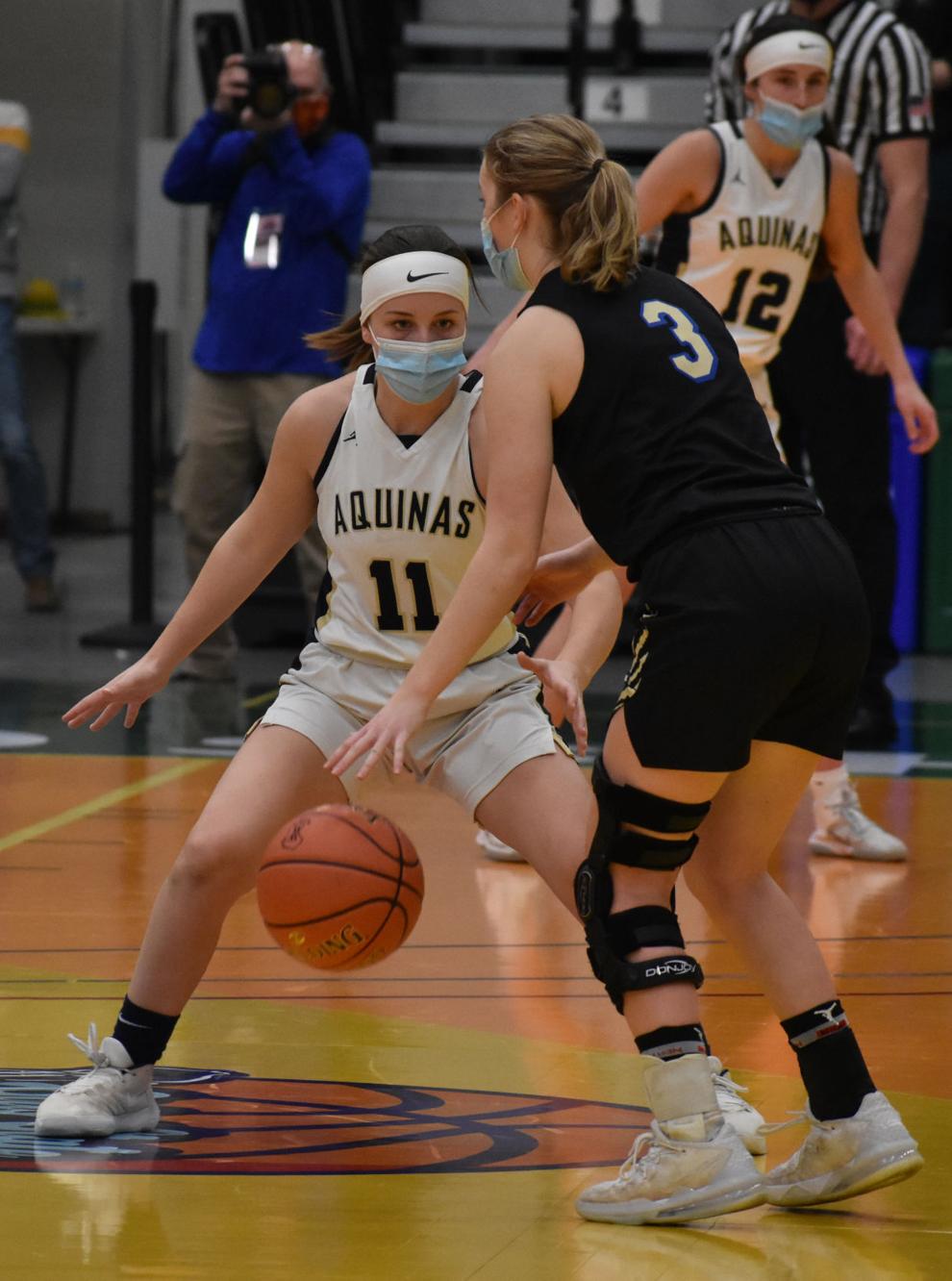 WIAA D3 championship 10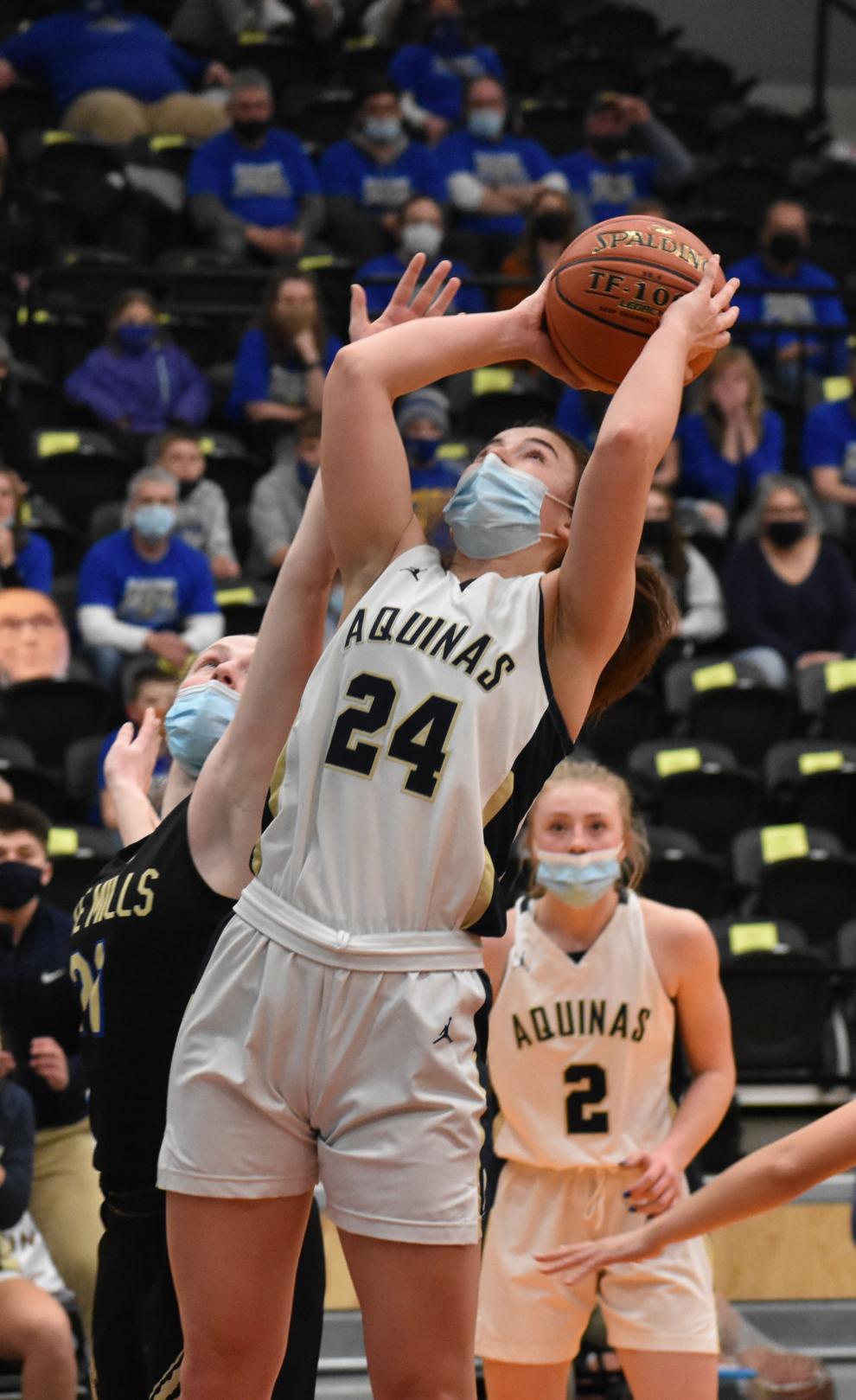 WIAA D3 championship 9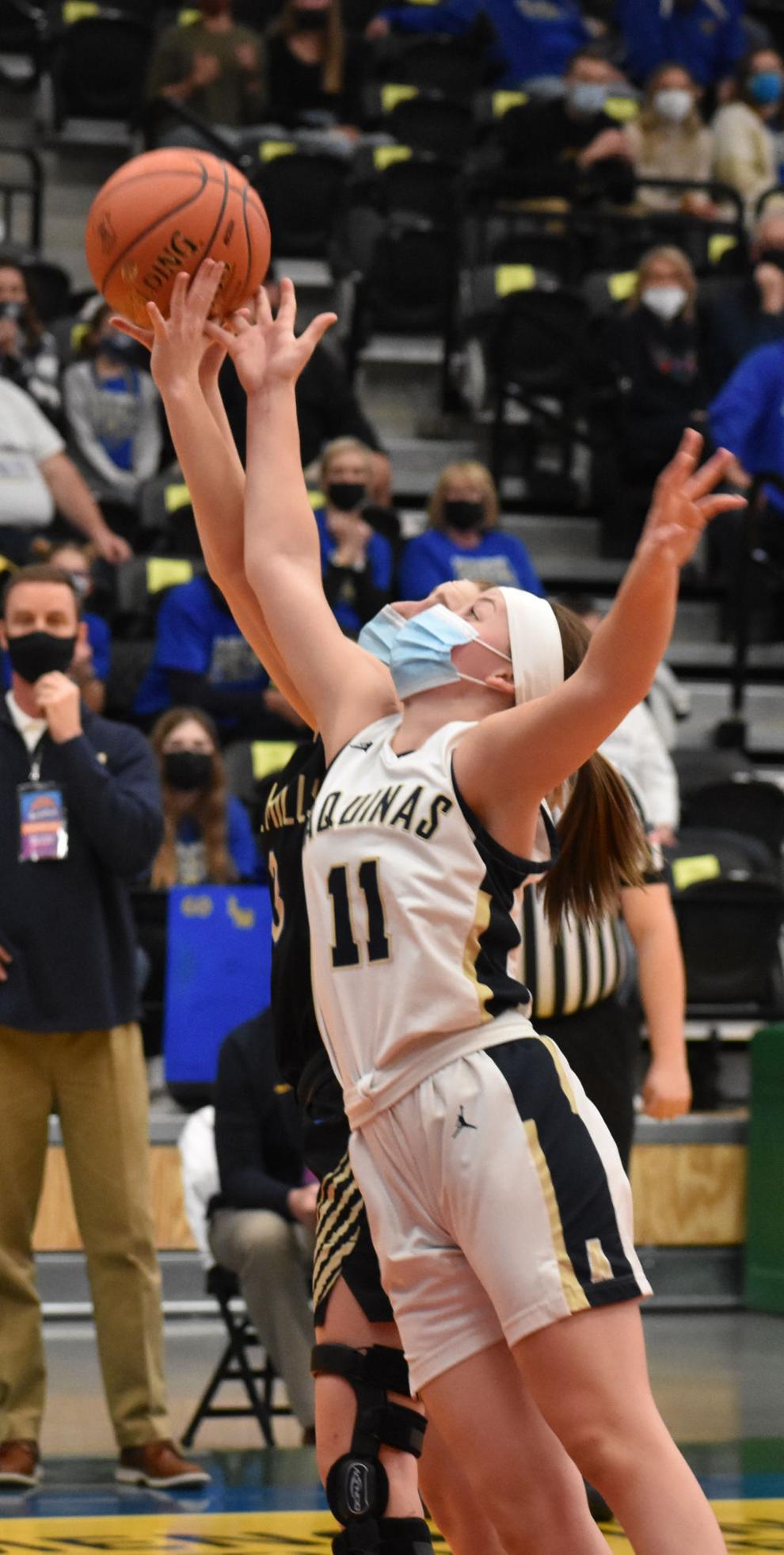 WIAA D3 championship 12
WIAA D3 championship 14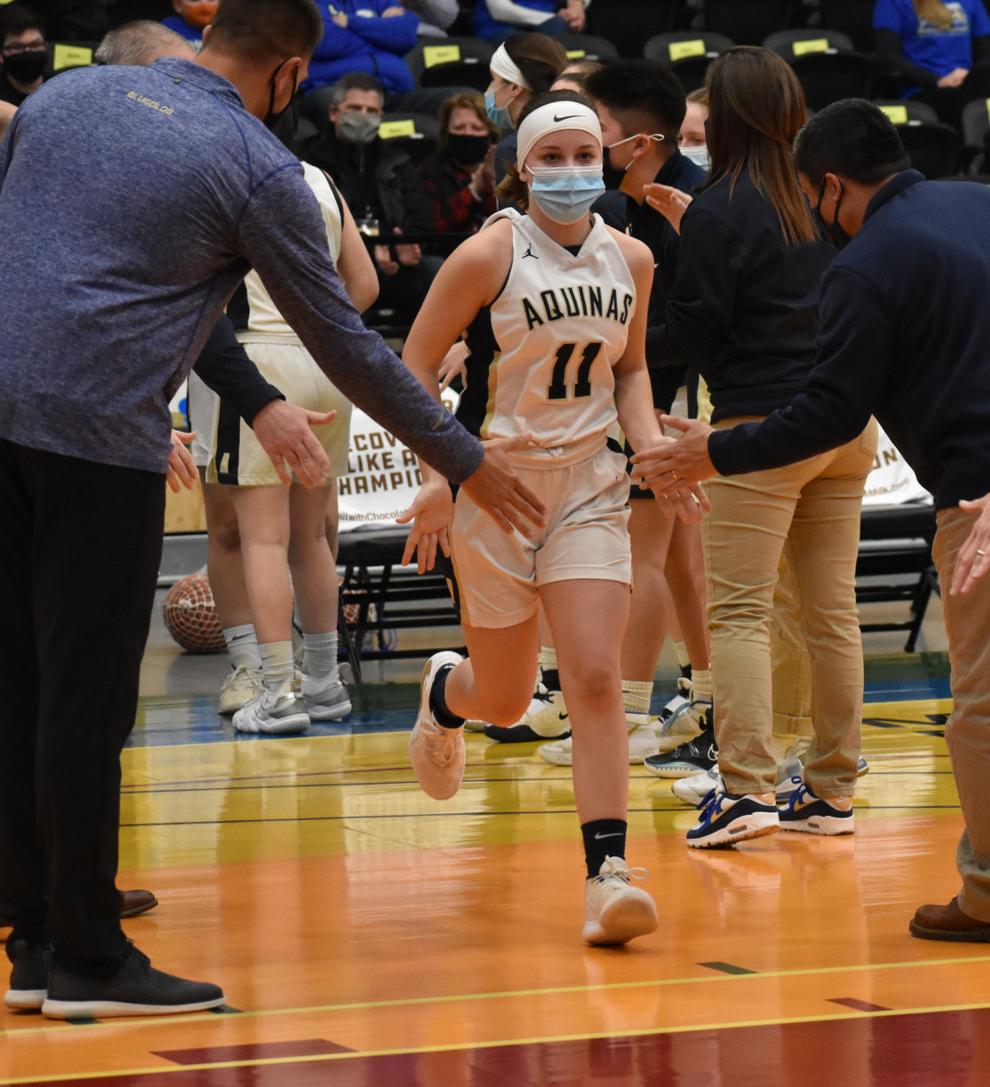 WIAA D3 championship 15