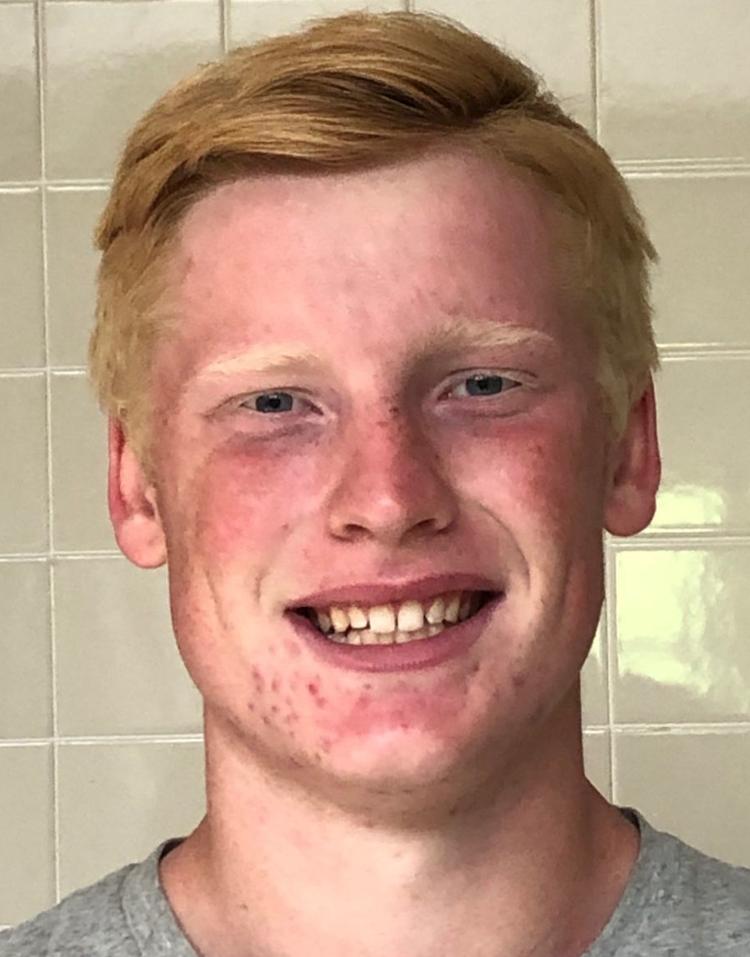 BANGOR — Bangor High School boys basketball coach Jacob Pederson only needed one word to describe Grant Manke's performance against Scenic Bluffs foe Cashton on Thursday night: unguardable.
That certainly seemed to be the case as the 6-foot-5 senior forward had his way inside to the tune of a game-high 37 points to help the fourth-ranked Cardinals (8-0, 3-0) stay unbeaten with a 89-55 win over the Eagles (5-3, 1-2).
"The way (Manke) finishes, the way he positions his body to not pick up offensive fouls with the attention he gets and still catch the ball and finish and everything else that he does — he's amazing," Pederson said. "He's incredible. Such soft hands, footwork, everything. He can do it all."
Manke showed his strength on a number of offensive rebounds and finishes through contact, he flashed his skill with a smooth spin move off the dribble into the lane for a layup, and he made his presence felt on defense with a couple blocks.
You have free articles remaining.
Perhaps the only thing Manke didn't do was hit a perimeter shot — his 37 points came on 17 shots from inside the arc and three free throws — but the Cardinals got plenty of that from junior Zane Langrehr and Co. Bangor hit nine 3-pointers, including four from Langrehr, who added 21 points.
"I felt like our perimeter guys were wearing them down, doing a good job finding me inside," Manke said. "I felt like all of us rebounded well, teammates shot well from 3, just an all-around good game."
Despite the lopsided score, Cashton hung with the Cardinals for much of the first half thanks to senior Kristt Hilden, who scored a team-high 21 points, 19 of which came in the first half.
Hilden scored the Eagles' first five points and helped his team respond to a 12-0 Bangor run early in the game with two of his three 3s and a couple strong takes to the basket. Cashton was within five points until the Cardinals went on a 14-4 run to close the half and take a 49-34 lead.
Out of the break, Bangor bottled up Hilden and used a blistering 21-3 run to put the Eagles away. Manke scored 11 points during that stretch, and Zangrehr added five.
"(The players) want to get up and down the floor; we want to play fast," Pederson said. "We don't necessarily press or try to do that kind of thing. But when we've got opportunities to run, we're really good in transition so we take advantage of it."
The Cardinals led by as many as 41 points late in the second half.