The level of expectation that surrounds the Central High School boys basketball team was evident when senior Jordan Davis was asked what the team did well in opening the season with an 83-53 win over Marshfield on Friday.
Davis needed a minute to think after calling the performance "sloppy" and "ugly" when first asked for his assessment.
"Our transition game," he said after a long pause. "That's our bread and butter, and that was pretty good."
The Tigers had to shoot well from the perimeter to have any kind of chance against Central, and they did at times. Marshfield (1-2) attempted 39 3-pointers -- Central senior Johnny Davis blocked two of them -- and made 12 of them to hang in the game for a little while.
But the runs the Tigers made never really swayed the momentum, which was established when Central (1-0) scored 23 of the first 28 points.
Johnny Davis led the way with 25 points and 14 rebounds as the Red Raiders shot 57.4 percent from the floor (35-for-61), made 4 of 16 3-pointers and posted a 42-23 rebounding advantage.
You have free articles remaining.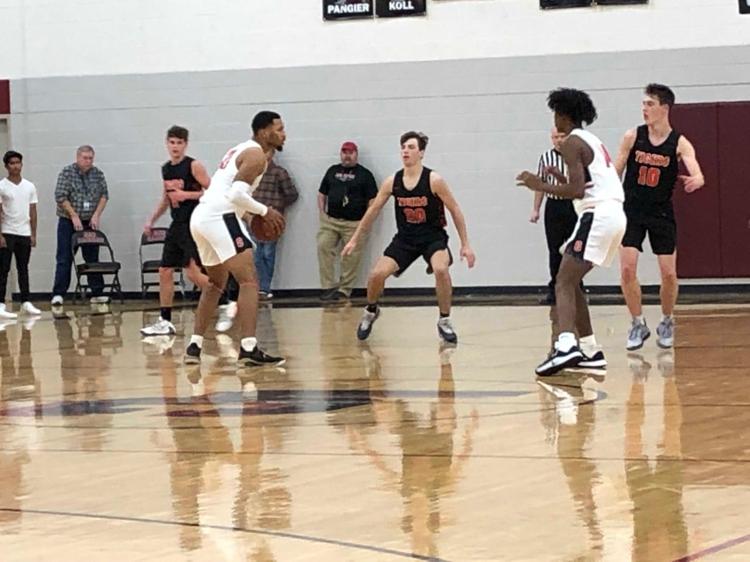 Central also turned the ball over just six times, but players and coach Todd Fergot were talking mostly about things that have to get better before it plays Menomonie at home on Monday.
"We didn't play very well overall tonight," said senior Terrance Thompson, who had 17 points on 7-for-9 shooting, three rebounds and made a 3-pointer. "There are lot of things to clean up. We're happy we got the win, but it wasn't very pretty."
The Red Raiders forced the Tigers to move the ball well to find open shots. Addison Hill took all 12 of his shots from behind the 3-point line and made six of them, but those baskets didn't hurt the Red Raiders badly.
"That's what they do," Fergot said. "They are very disciplined in looking for the shots they want, and we had some lapses during the longer possessions that allowed them to get those shots.
"That happens, I understand, but we need to do better the finishing those possessions defensively."
Jordan Davis had 11 points, five rebounds and a team-high five assists for Central, which made its last big run after Wayne Lemoine hit a shot to get Marshfield within 49-34 early in the second half.
The Red Raiders scored 19 of the next 22 points — Johnny Davis made three shots and his only dunk during this stretch — for a 68-37 lead with about 10 minutes left.