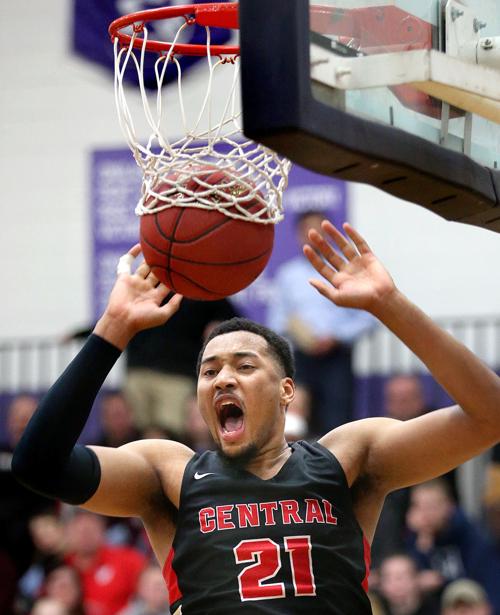 Central High School senior Terrance Thompson announced today that he will accept a scholarship to join the UW-Green Bay men's basketball team next season.
Thompson, a 6-foot-8, 240-pound forward to helped the Red Raiders to a 68-11 record over the past three seasons, chose the Phoenix over a final list that also included Duquesne University (Pa.) and plenty of other offers to go with them.
Green Bay, he said, was the first school to enter the recruiting blitz and kept pulling him back into decision mode when other schools were on the verge of winning him over.
"They were the first to offer and were very loyal," said Thompson, who averaged 12.8 points and 5.9 rebounds per game as the Red Raiders went 20-5 last season. "I really appreciated them doing that, and it helped me make the decision to go there."
Thompson weighed offers from several schools — Bradley, DePaul, UW-Milwaukee, Duquesne among them — along the way and even picked up some interest over the last year from Minnesota and Georgetown.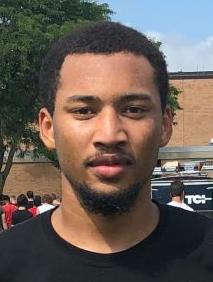 But coach Linc Darner and his staff won the process by maintaining a spot in the picture and being patient with a player who waited until April 21 to make his decision.
"I think they did a great job in recruiting him," Central coach Todd Fergot said. "Back in the beginning of last summer, there were nine or 10 schools who really wanted him to come play for them. I had talked to Nebraska early on, and I know Minnesota was watching him, and Georgetown came to see him play during the season.
"You could see the sincerity from Green Bay because they never pressured him."
Thompson, who scored 1,004 points during his career and grabbed 522 rebounds during his three seasons with Central, provides the Phoenix with a solid body in the paint and a player who can defend and rebound. He has been developing his perimeter game the last couple of years and intends for that to be a main focus before shoving off for Green Bay.
The Phoenix were 17-16 last season and went 11-7 to place third in the Horizon League. They last qualified for the NCAA Tournament after the 2015-2016 season.
Darner's first four seasons with the team have resulted in a 75-64 record.
Thompson credited former Central assistant Rich Simms and AAU coach Justin Mallett with plenty of guidance toward his decision, which became more difficult as more teams entered the fray.
"I almost committed to different schools a couple of times," Thompson said. "But I decided those just didn't feel right."