COMMENTARY
High school basketball: La Crosse Logan boys good enough to turn it up
The first method of analyzing the performance of a team in any sport is to look at its record.
The Logan High School boys basketball team has won three games and lost seven. The Rangers are 1-3 in the MVC and have lost five games in a row since beating Sparta 99-45 on Dec. 19.
Saturday morning, however, will provide the Rangers with an opportunity to be in the spotlight of the Midwest Players Classic at the La Crosse Center.
Logan returned to the lineup of the Midwest Players Classic last season after a five-year absence, and it is scheduled for an 11:35 a.m. game against Bloomer (9-0).
It won't be an easy game to win. The MPC isn't about playing easy games. It's about finding a challenge and a way to live up to that challenge.
The Rangers beat a Richfield team that won 16 games during the first MPC in 2011 and recorded a 57-56 overtime win over Rushford-Peterson, which went on to a 20-9 season, last year.
Bloomer, led by 1,000-point scorer and 6-foot-3 senior Payton Dachel, could become a bigger feather than either of those.
Now, let's go back to that initial determining factor when evaluating a team. Logan is certainly better than its record. It played a clunker in last week's 25-point loss at Onalaska, but four of those seven losses are by four points or less.
The Rangers' ability was obvious during Tuesday night's 68-57 loss to fourth-ranked Central at the Logan fieldhouse.
There are pieces — solid pieces — in place for coach Andy Fernholz, who did a lot of winning himself as a player at Aquinas and UW-Oshkosh and again as an assistant coach with the Blugolds before heading to Logan.
Could the Rangers use more weapons? Every team could. But even in the rough-and-tumble MVC, Logan can compete with anyone if it plays the way it did against the Red Raiders.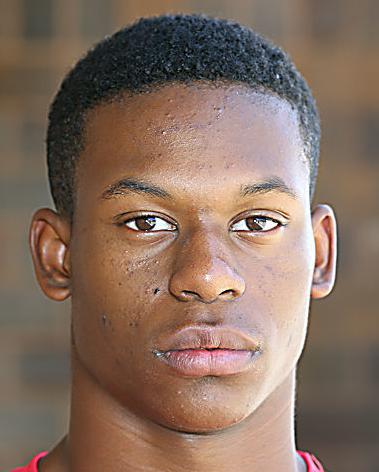 It starts with senior guard CJ Siegel, who would surely be zeroing on on a college basketball opportunity if he hadn't already committed to play football at the University of North Dakota.
Siegel is a rare athlete, one who could have also pursued college track and field as he is a WIAA Division 1 state relay medalist and two-time qualifier in the triple jump.
He has showed that time after time following his varsity debut as a sophomore, and has since become a 1,000-point scorer.
His most recent clinic on the court was on display Tuesday night. It came after a slow start and after the Red Raiders (9-1) took a 54-30 lead with 8 minutes, 39 seconds left.
It started with a routine 3-pointer and continued with a steal that he turned into an assist to Calvin Mavin — we'll get to him — at the other end of the floor.
He took the ball to the basket on the next two possessions and scored both times, playing more like 6-5 than the 6-1 he's generously listed as. After that was another 3-pointer. Then another over the outstretched arm of Johnny Davis that cut Central's lead to 59-47 with 4:29 left.
The Rangers scored 17 points over a stretch of eight possessions, and Siegel, who scored a game-high 25 points, had a hand in all of it.
Yes, the Red Raiders won the game, but that stretch of basketball was one example of what the Rangers can do.
Mavin, a 6-foot- junior, can shoot and defend. He is also a fiery competitor on the court who, when using that energy positively, can be a difference-maker even with Siegel on the court.
Maguire Werner, a 6-6 junior, held his own in the paint with Central's Division I trio of Johnny and Jordan Davis and Terrance Thompson. He never gave up on plays, pulled down eight rebounds and blocked a couple of shots.
Senior Matthew Borsheim is quick and has a knack for getting to the ball while defending, and sophomore Jacksun Hamilton didn't back down when Thompson tried to throw down a dunk in the second half. Hamilton defended well in tough positions and showed he can become a bigger factor than he already is.
So what does it all mean?
The Rangers lost to one of the best teams in the state on Tuesday and fought it every step of the way. Central, which closes out the MPC with an 8:15 p.m. game against Woodbury, Minn. (7-4), played well in stretches under the control of point guard Noah Parcher to build the big second-half lead and made it enough for a victory.
Logan can determine where it goes from here. Even with the difficult matchup on Saturday and even with the difficult MVC games that are lined up beyond that.
The talent on the roster, however, can be turned into something that will be dangerous come tournament time.