The Melrose-Mindoro High School boys basketball team closed the books on the regular season with a Dairyland-Large conference title and entered the WIAA Division 4 postseason with a No. 4 seed.
On one hand, Mustangs' coach Kevin Christopherson said his team's seed was a letdown. On the other, he knows the Mustangs are capable of challenging each of the higher seeds.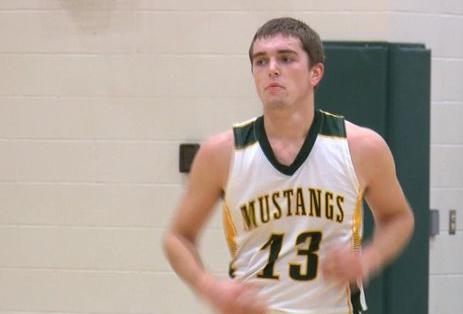 "I remember the day I went up there (seeding meeting) and said my piece," said Christopherson, who is in his first season as the Melrose-Mindoro coach. "I said we deserved the one or two seed, but I got voted down.
"When I told the kids we got the four seed they were like, 'Oh, really?' But I told them that's OK, we'll go up there and beat whoever we play. It didn't shake them."
The Mustangs have followed through on that mission, earning a sectional semifinal date against Durand (20-4) at Altoona at 7 p.m. Wednesday.
The Mustangs (19-4) opened the regional playoffs with a 60-52 win over 12th-seeded Cochrane-Fountain City. That led them to Osseo, Wis., to take on top-seed Osseo-Fairchild.
Taking on the top seed didn't faze the Mustangs because they knew what they were capable of and have a tough mentality, according to Christopherson. In the regional final, Melrose-Mindoro posted a 73-66 victory over Osseo-Fairchild, securing a spot in sectionals.
"Our team is mentally tough," Christopherson said. "If we get down we still tend to play level all the time and we don't panick. We proved that against Osseo-Fairchild on Saturday night."
The Mustangs were up to every challenge in the Dairyland Conference, posting a perfect 15-0 league slate. No need to change what was working, Christopherson said, so the Mustangs have kept nearly everything the same in the postseason.
"We aren't doing anything out of the ordinary," Christopherson said of preparing for the sectional tournament. "We're just trying to perfect some plays and we're practicing defense every night … We're not really doing anything special."
With a roster full of experienced juniors and seniors, Christopherson is excited to see what the Mustangs can do.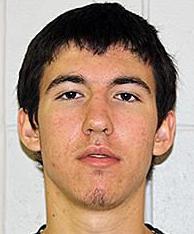 Drew Blaken, a 6-foot-3 senior forward, leads the team with at 15.3 points per game. Blaken chipped in with 13 points against C-FC, then had 18 against Osseo-Fairchild. Andrew Scafe, who is averaging 10.3 ppg, led the way against C-FC with 21 points. He scored 17 against Osseo-Fairchild.
The Mustangs also rely on senior Andrew Antony and juniors Connor Christopherson and James Polenz to be key playmakers.
"Our biggest strength is that we've got five or six kids that can score double digits every night. There's no big superstar, but instead there's about six kids that can really play," Christopherson said.
"It's really hard for other teams to try and defend us because they don't know who to defend. They're (the team) a gritty group that can really play some basketball."
---