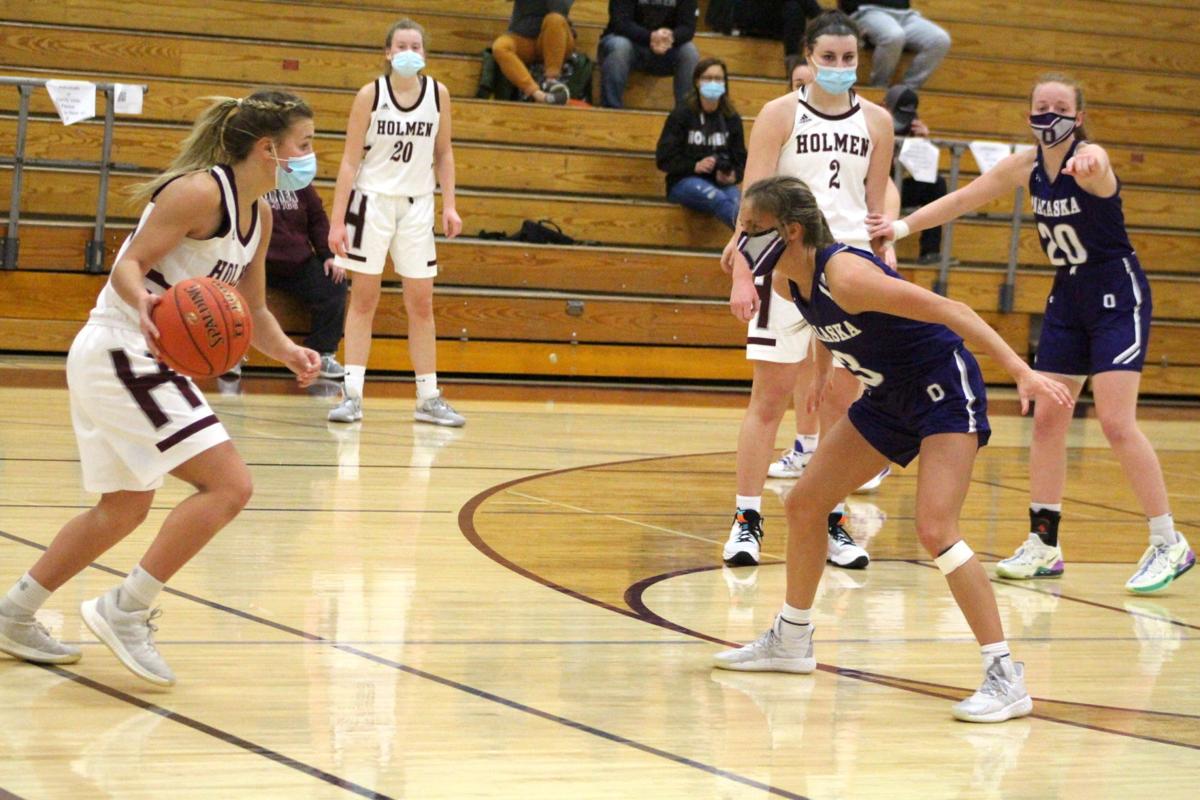 HOLMEN — Shane Schmeling watched as shot after shot from the perimeter seemed to go halfway through the hoop before popping out.
The Onalaska High School girls basketball team was getting quality looks against Holmen's 2-3 zone, so the Hilltoppers' coach wasn't upset with the shot selection. In fact, Schmeling wanted his team to continue to be confident in taking shots from beyond the arc — after all, Onalaska had stretches earlier in the game when it connected.
But for more than 10 minutes in the second half, the shots just wouldn't fall.
That is, until it mattered the most.
With less than two minutes to play and her team down by three, Hilltoppers senior guard Olivia Gamoke hit a 3-pointer from the right wing. And on Onalaska's next possession, junior guard Devyn Schmeling knocked one down from the top of the key to put the Hilltoppers out in front.
Along with stout defense and free throws in the game's final minutes, those 3s helped Onalaska score the final 10 points of a physical MVC contest at rival Holmen en route to a 67-60 victory on Monday.
"We just told them, 'You miss seven in a row, you've got to believe that eighth is going in,'" Shane Schmeling said. "As soon as you're not willing to shoot that, now you've become a liability on offense, and we just can't have that. We've got good shooters."
With the win, the Hilltoppers bounced back from Friday's loss to fifth-ranked Reedsburg and improved to 6-2 overall and 4-0 in the conference.
Gamoke finished with a game-high 23 points, including three 3s. Senior Molly Garrity added 17 points, and Devyn Schmeling had 10.
After Onalaska took the lead with 1 minute, 13 seconds to play, the Vikings (3-3, 1-3) had opportunities to extend the game. But much like many of their possessions down the stretch, they came up empty.
Senior Sydney Jahr couldn't connect on a baseline jumper after a strong drive toward the basket, while senior Haley Valiska missed everything on a 3-point heave with less than 10 seconds left.
After junior Ellie Kline made a floater in the lane with 6:09 left, Holmen scored just one point — via a Kline free throw with 2:28 to play.
Kline (16 points), Valiska (15 points), Jahr (14 points) and junior Kelsie Reibel (10 points) were all in double figures for the Vikings, but the scoring drought proved crucial.
"We missed some free throws in that stretch, too," said Holmen coach Nate Johnson, whose team was playing without two key guards in sophomore Kaylin Metzler and senior Megan Mumaw-Flury. "We were tired."
The Hilltoppers, meanwhile, seemed to have plenty of energy down the stretch. They were able to keep up the intensity on defense and junior Jamia Dillard grabbed multiple offensive rebounds, which were key as the team fought to stay within striking distance after its first-half lead vanished.
Onalaska led by 10 after Gamoke hit a triple from the left corner midway through the first period, but the Vikings responded with a 10-0 run to even the score at 26. Garrity made a free throw to give the Hilltoppers the lead again, but Holmen scored eight straight to go up 34-27.
Jahr's presence in the post helped fuel those runs, while Onalaska went nearly eight minutes without a field goal.
"We've got to find that consistency," Shane Schmeling said. "We're really good sometimes. But as good we look sometimes, it can go the other way."
The Vikings led 37-34 at half and were able to withstand a few runs from the Hilltoppers. Holmen responded well after Onalaska tied the game first at 48 and then at 55, but the Hilltoppers' final run was decisive.
"We talked about needing a bounce-back game," Schmeling said. "... I'm just really happy to get out of here with a win. Holmen's got a nice team. It's always good to win on the road. Hopefully this builds a little momentum for us, and we get on a little run here."
"I thought the bottom line was we needed to rebound a little better, and we probably win that game," Johnson said. "... It's something that's different from the past is we made it a game. Last few years, they've beat us pretty solid. We made a game of it, and we get them in nine more days so that'll be fun."
Up next, Onalaska hosts Logan on Tuesday, while Holmen plays at Aquinas on Thursday.
High school girls basketball - New Richmond vs Onalaska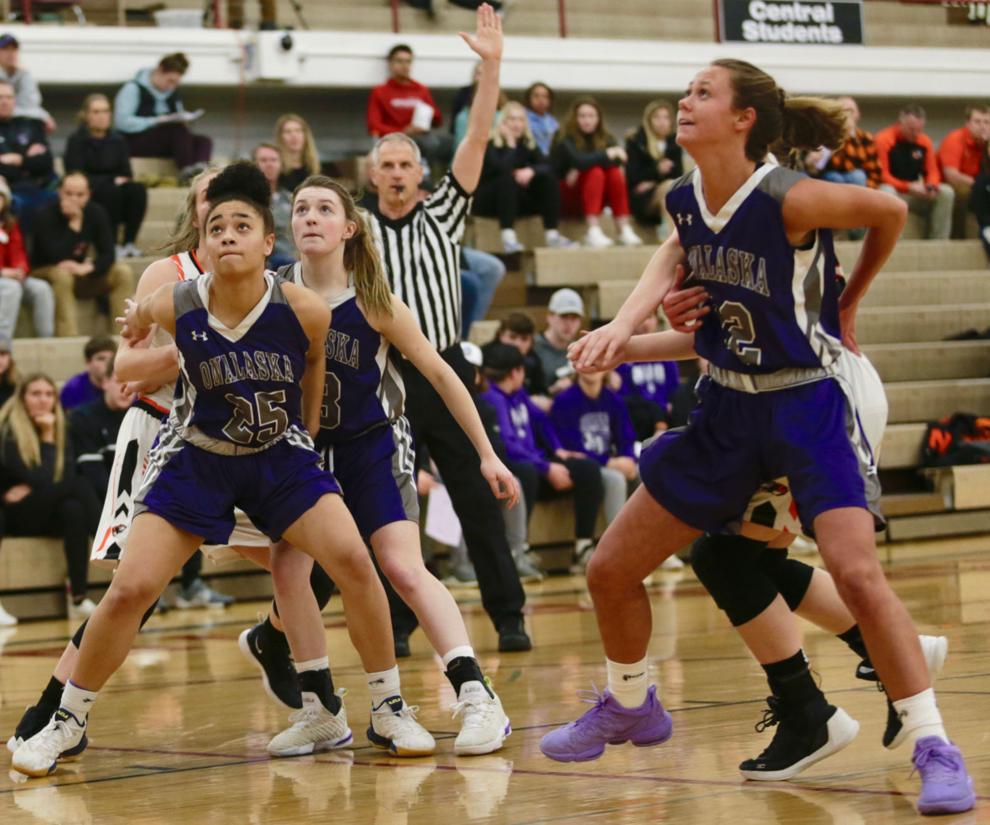 High school girls basketball - New Richmond vs Onalaska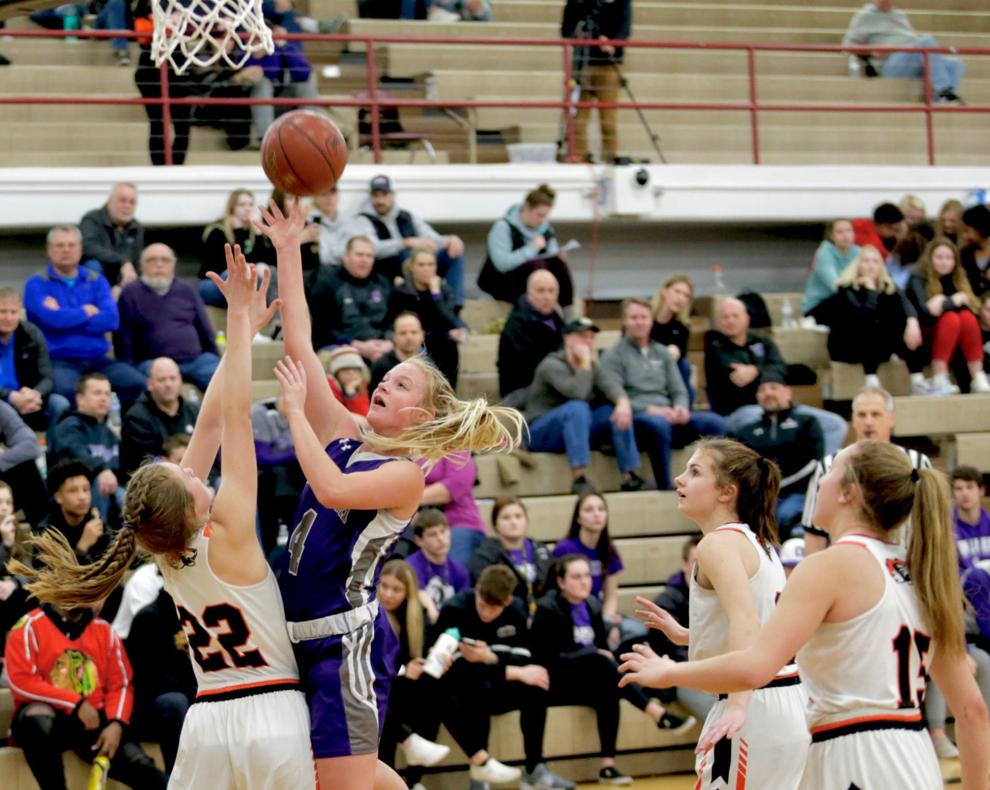 High school girls basketball - New Richmond vs Onalaska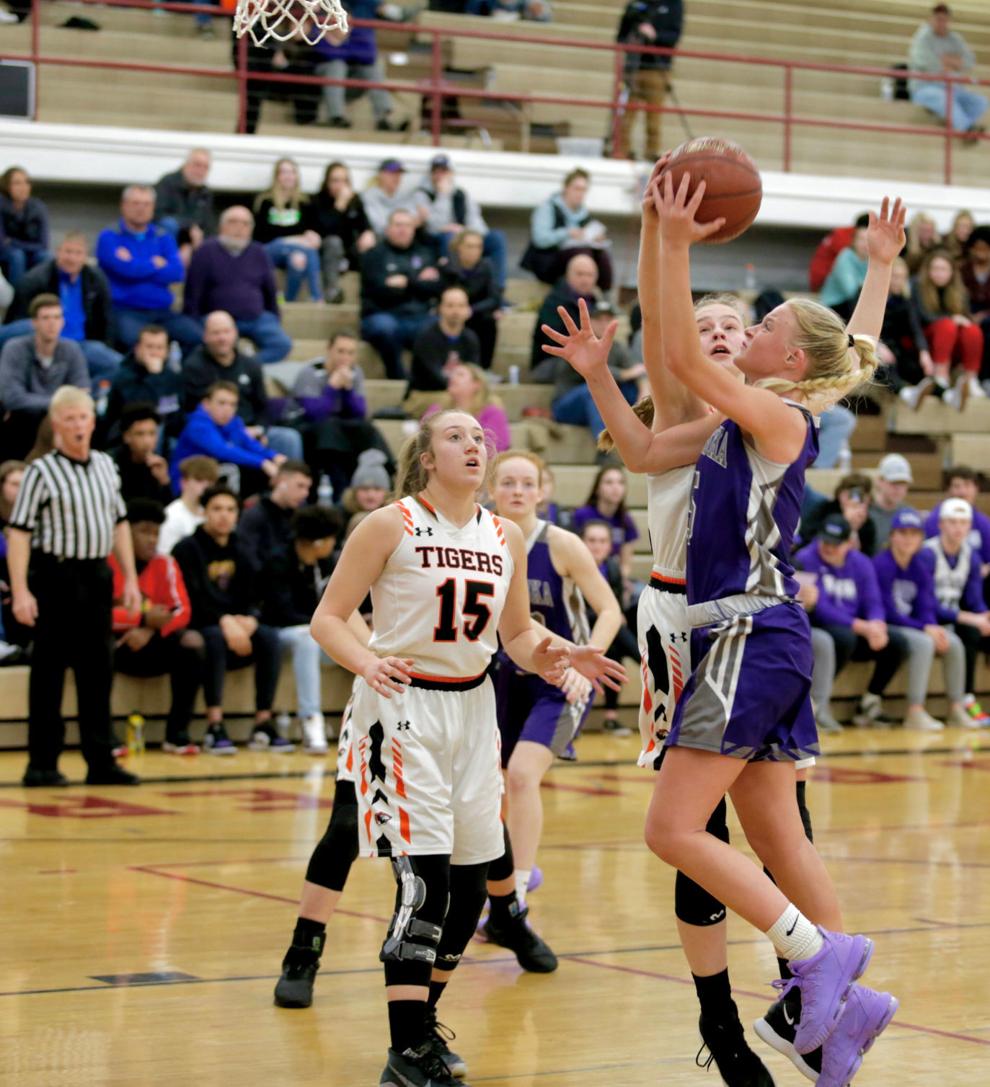 High school girls basketball - New Richmond vs Onalaska
High school girls basketball - New Richmond vs Onalaska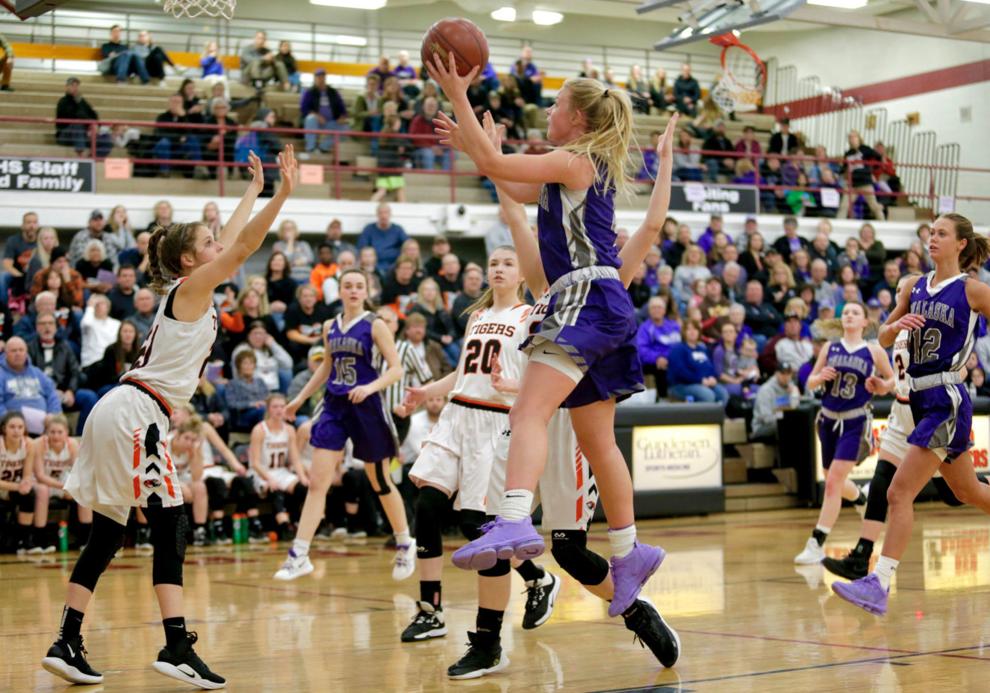 High school girls basketball - New Richmond vs Onalaska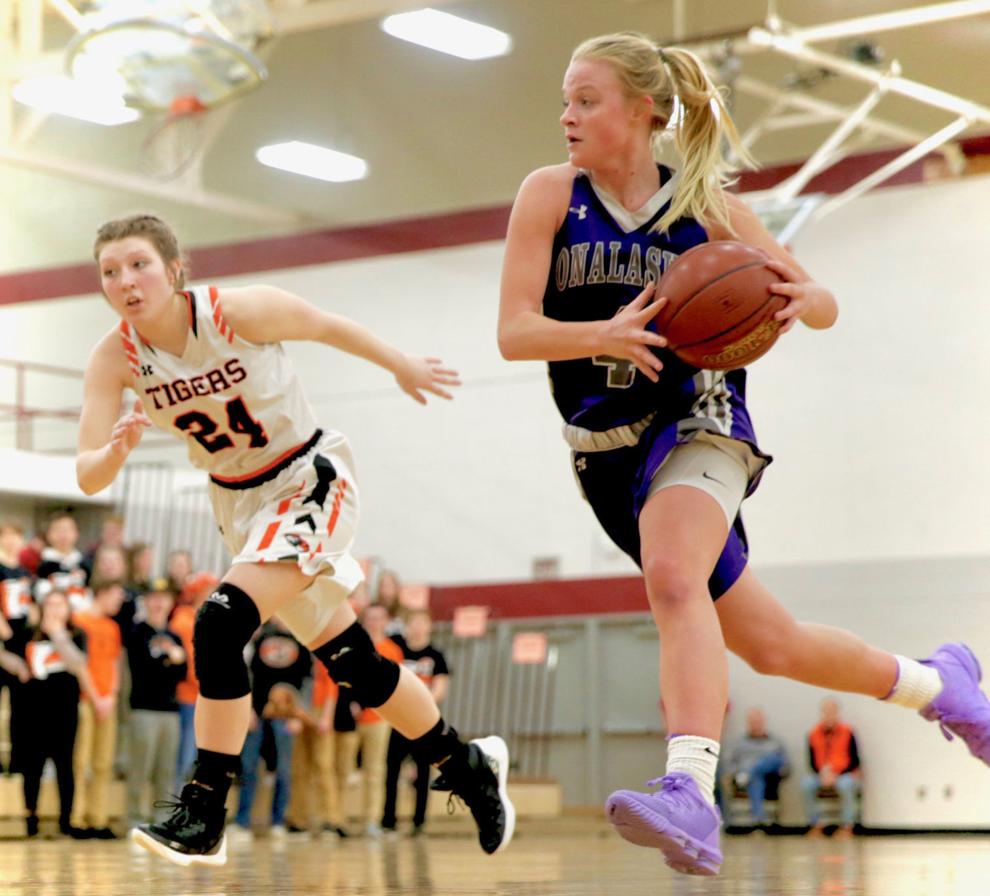 High school girls basketball - New Richmond vs Onalaska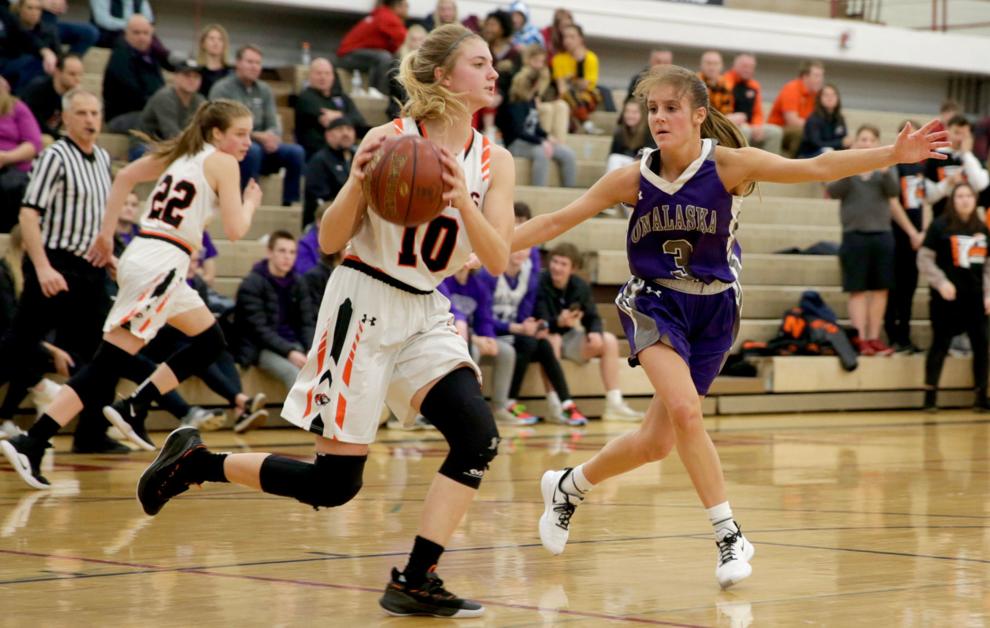 High school girls basketball - New Richmond vs Onalaska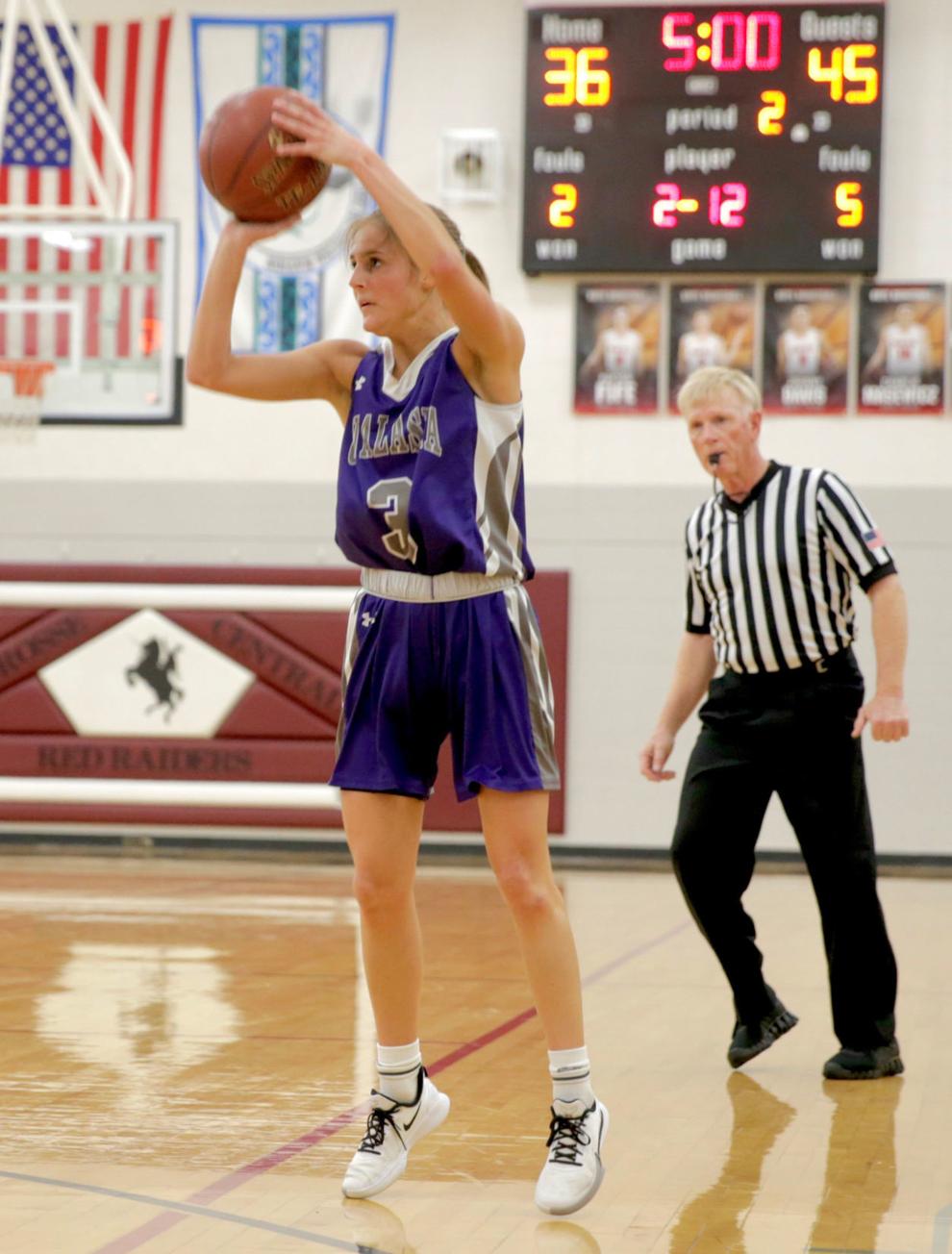 High school girls basketball - New Richmond vs Onalaska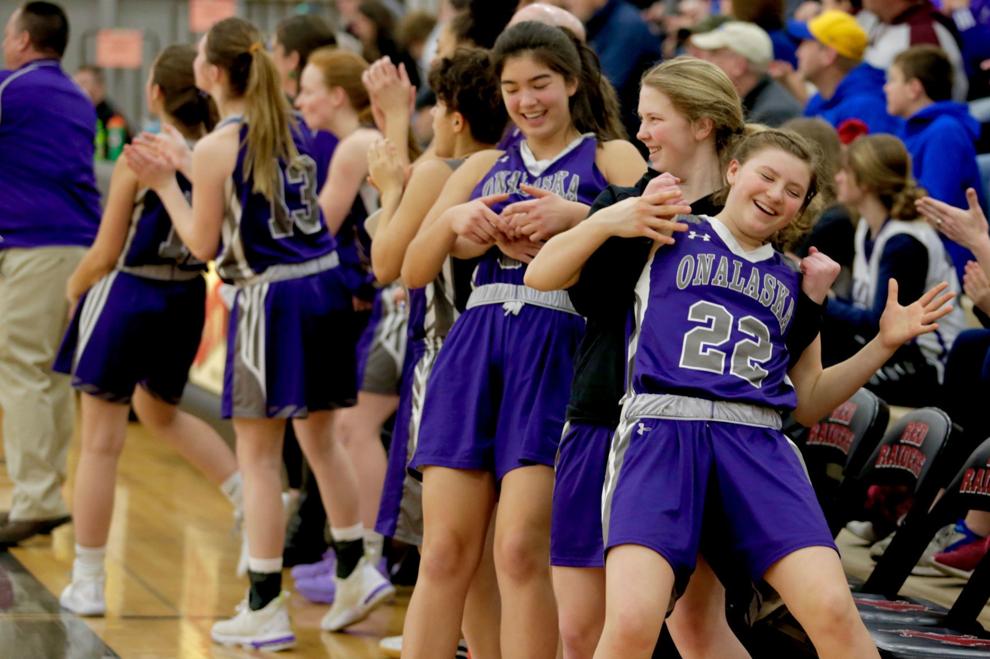 High school girls basketball - New Richmond vs Onalaska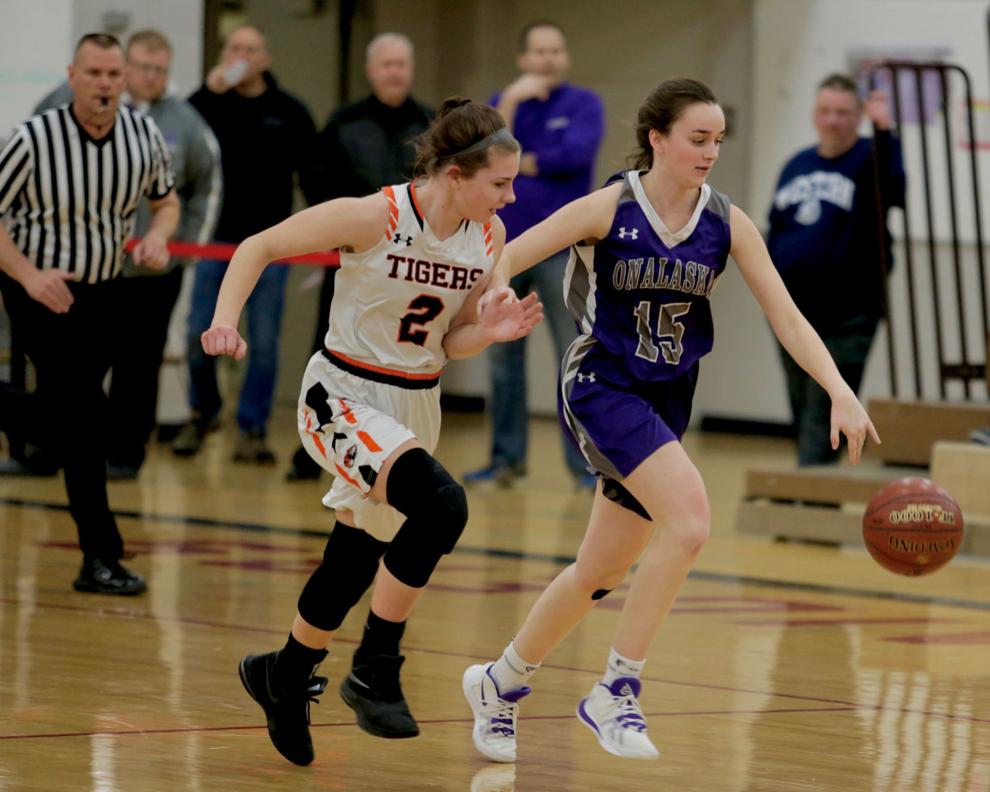 High school girls basketball - New Richmond vs Onalaska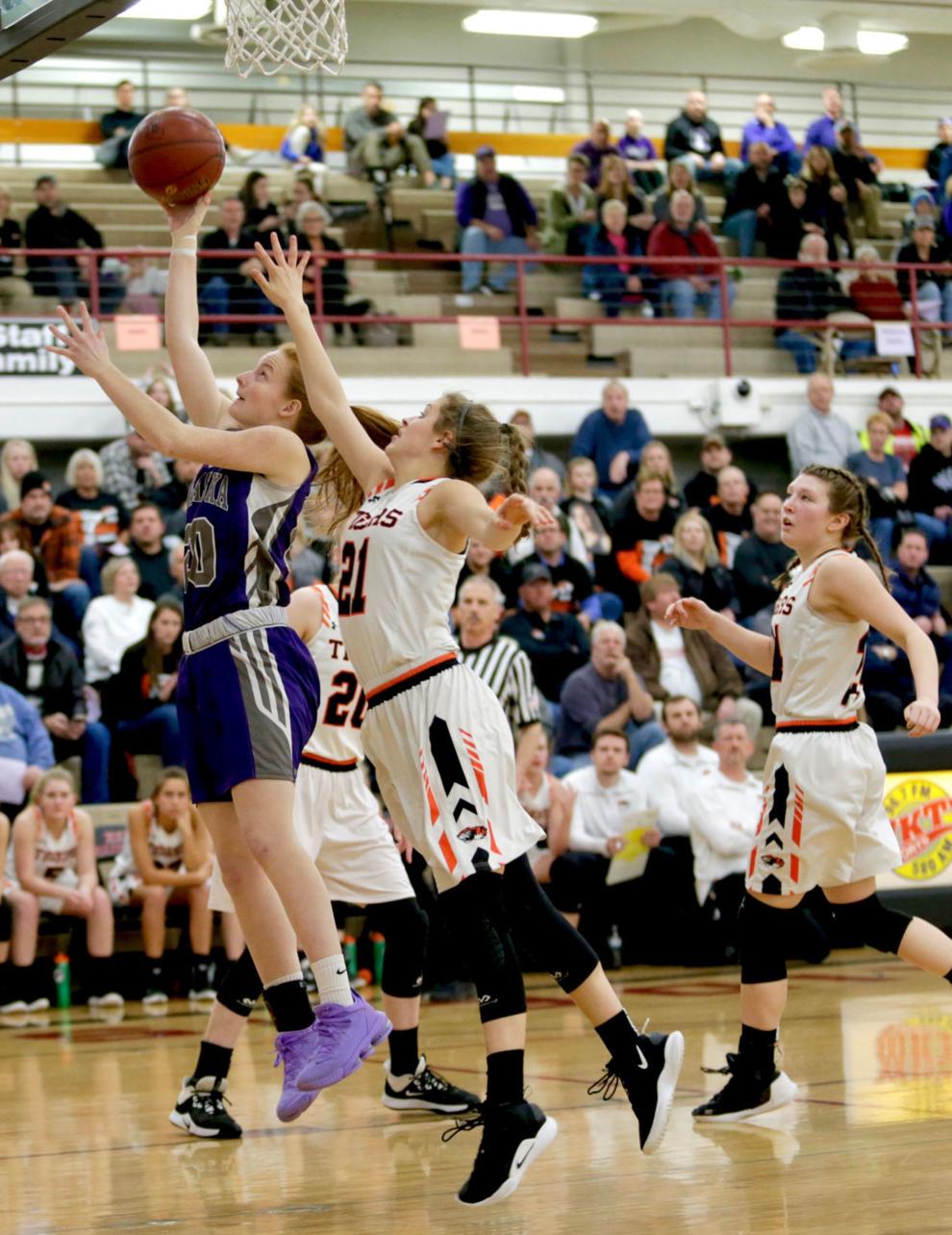 High school girls basketball - New Richmond vs Onalaska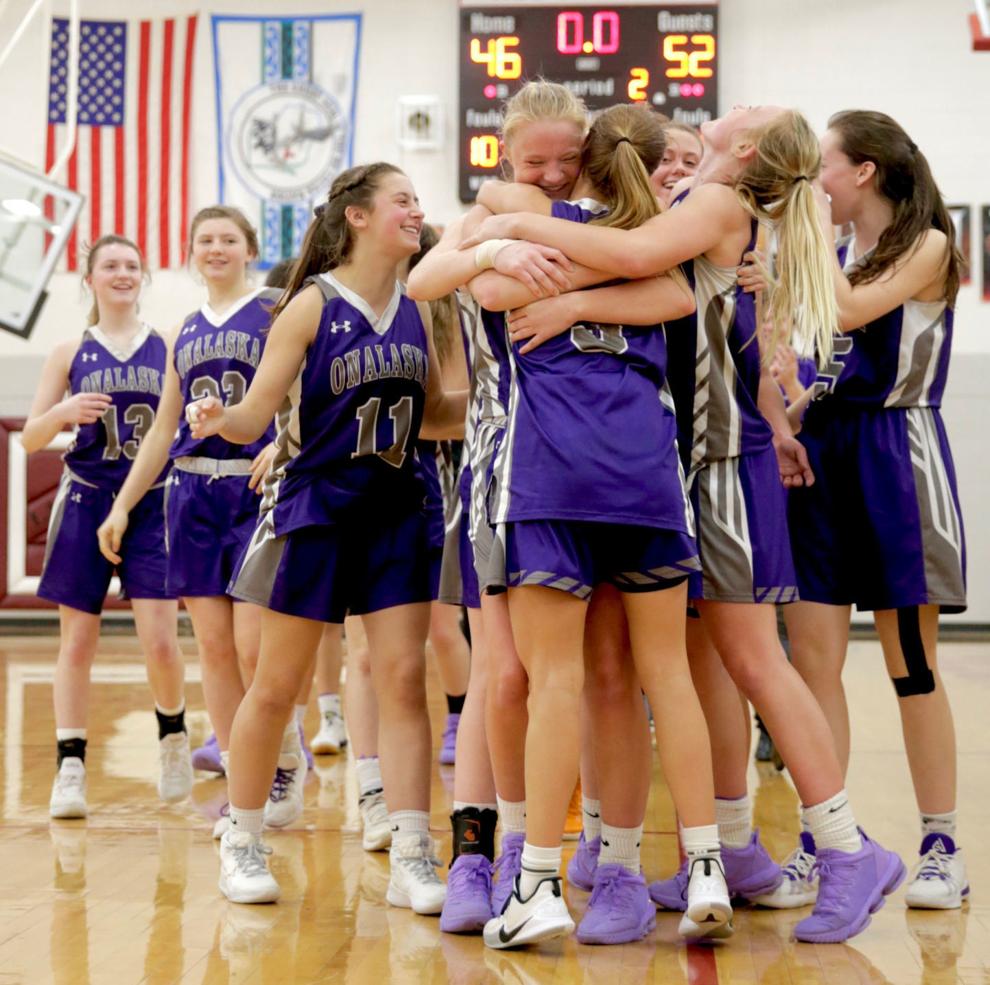 High school girls basketball - New Richmond vs Onalaska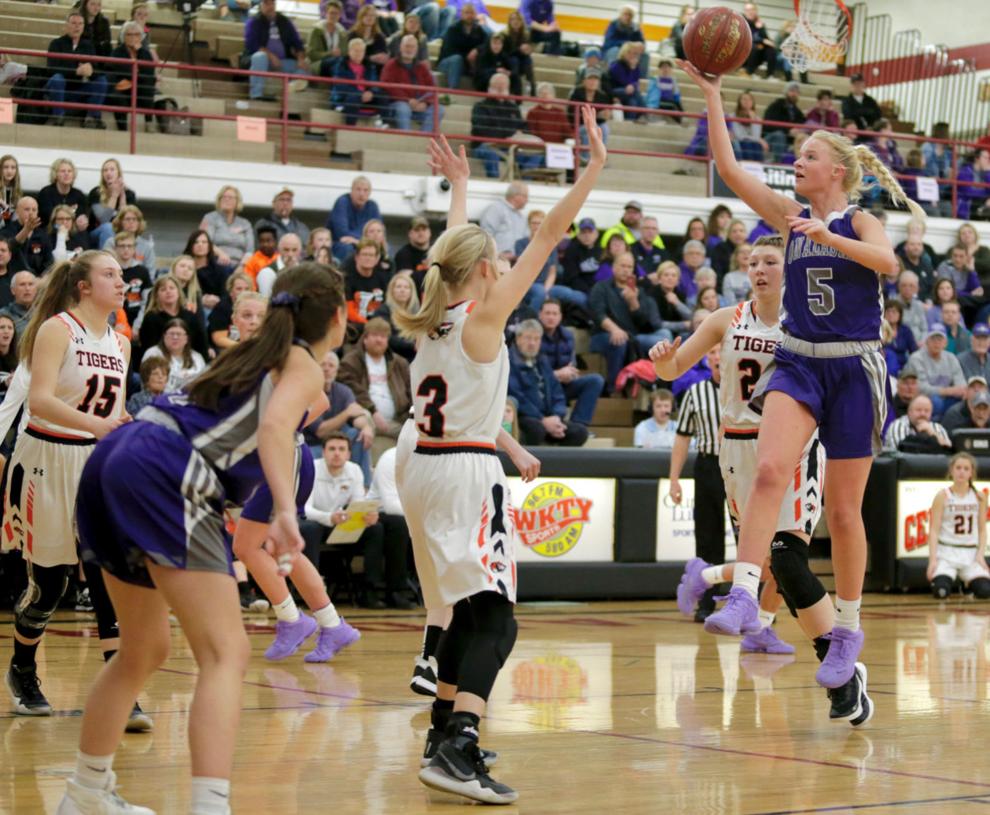 High school girls basketball - New Richmond vs Onalaska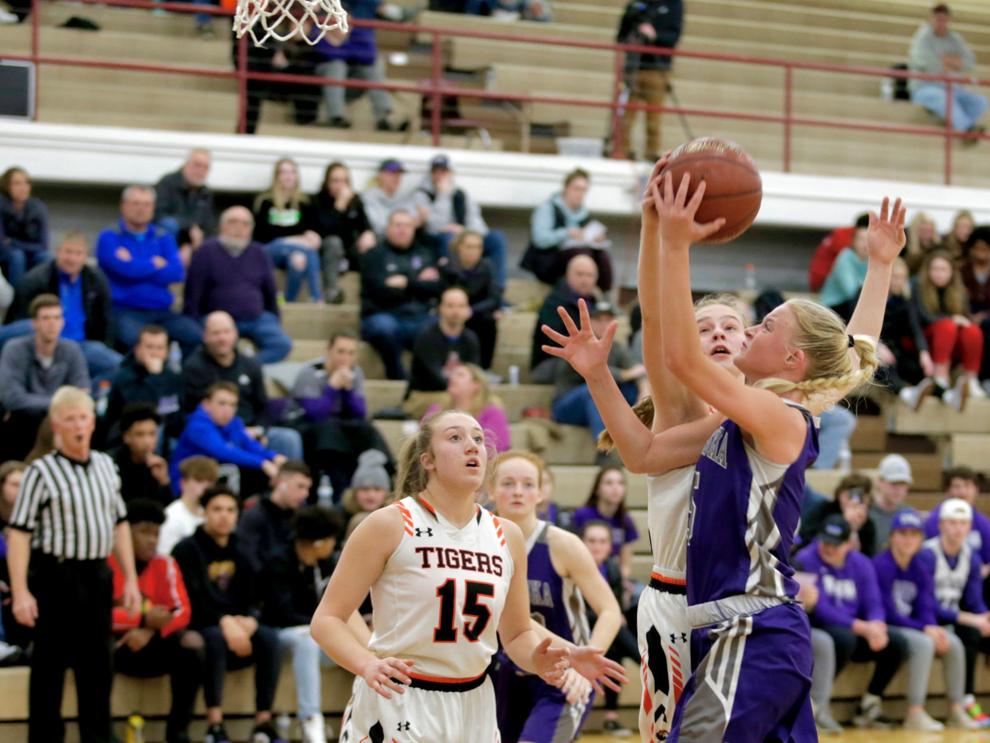 High school girls basketball - New Richmond vs Onalaska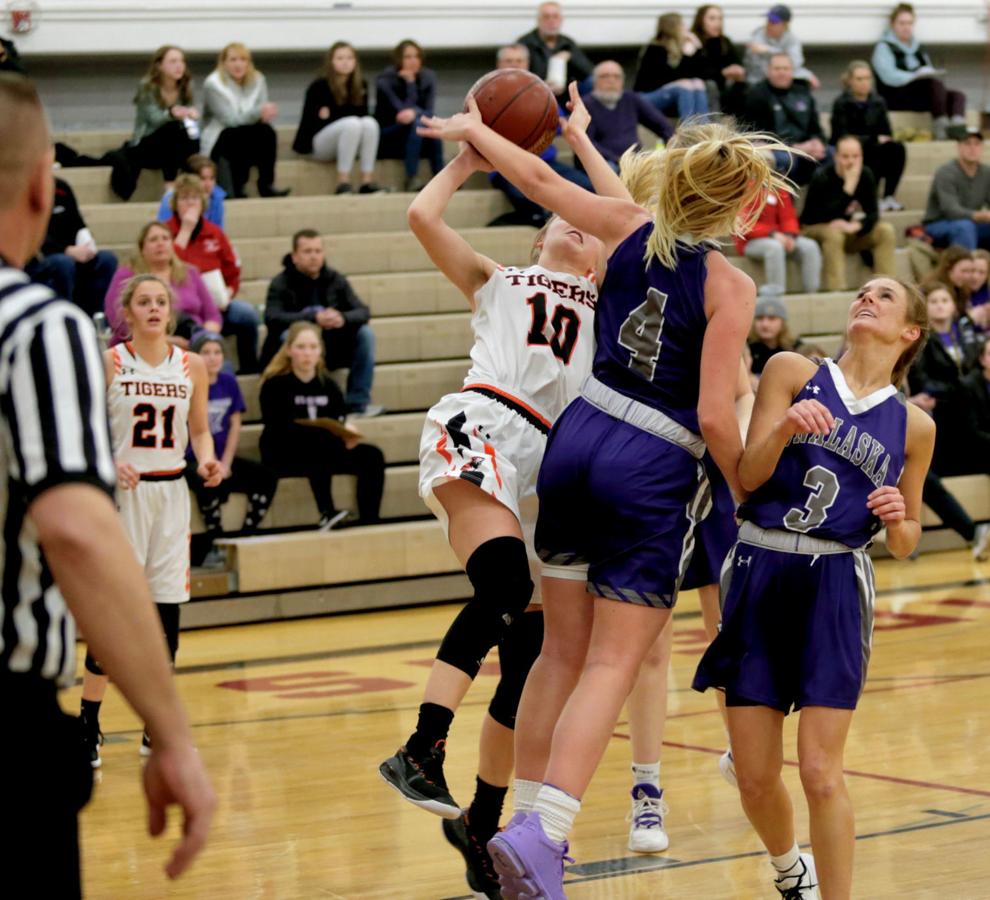 High school girls basketball - New Richmond vs Onalaska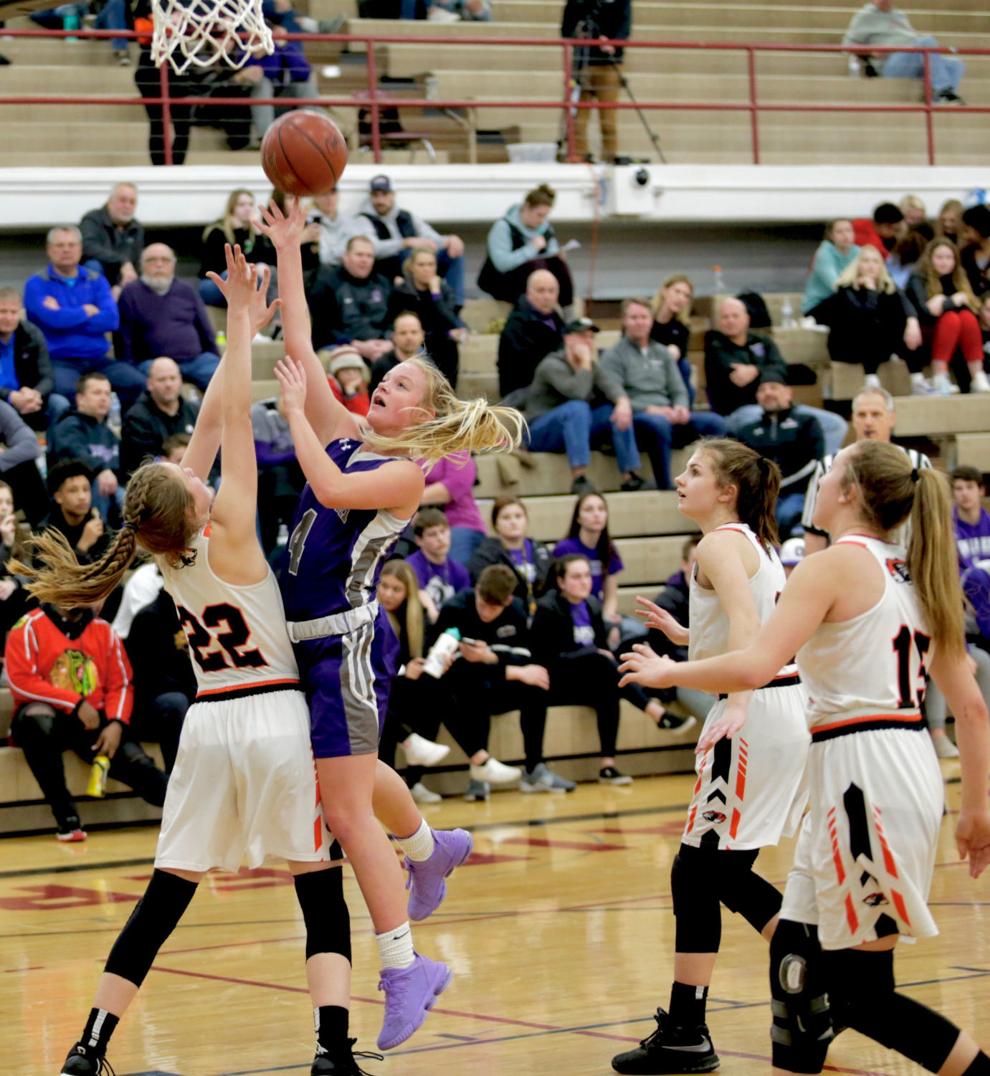 High school girls basketball - New Richmond vs Onalaska