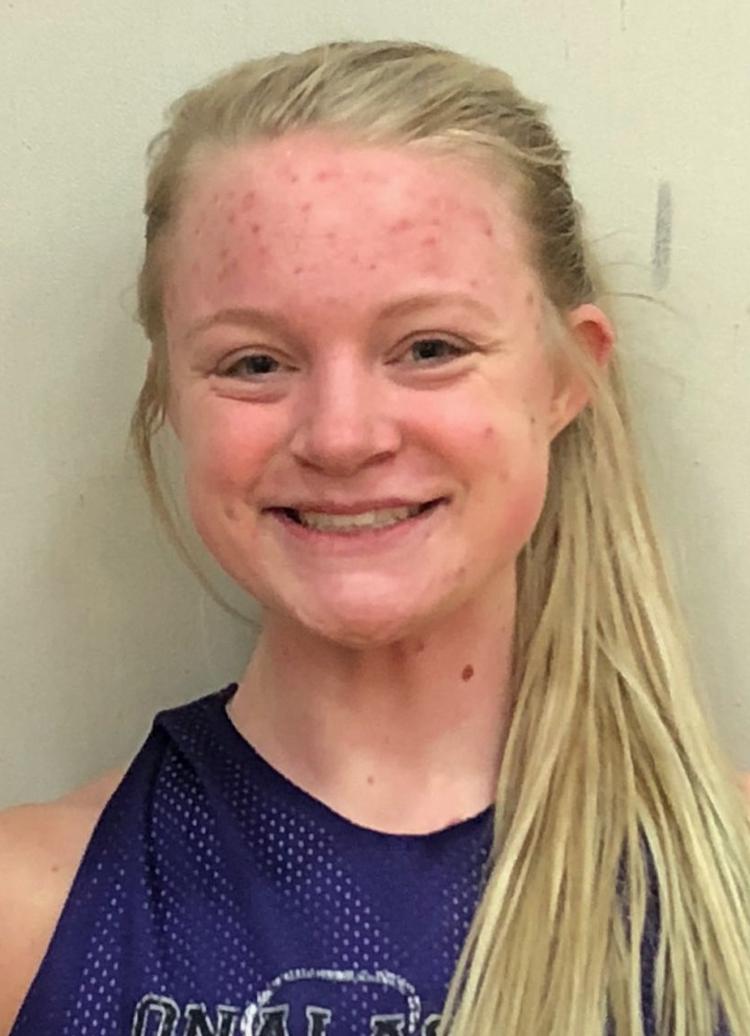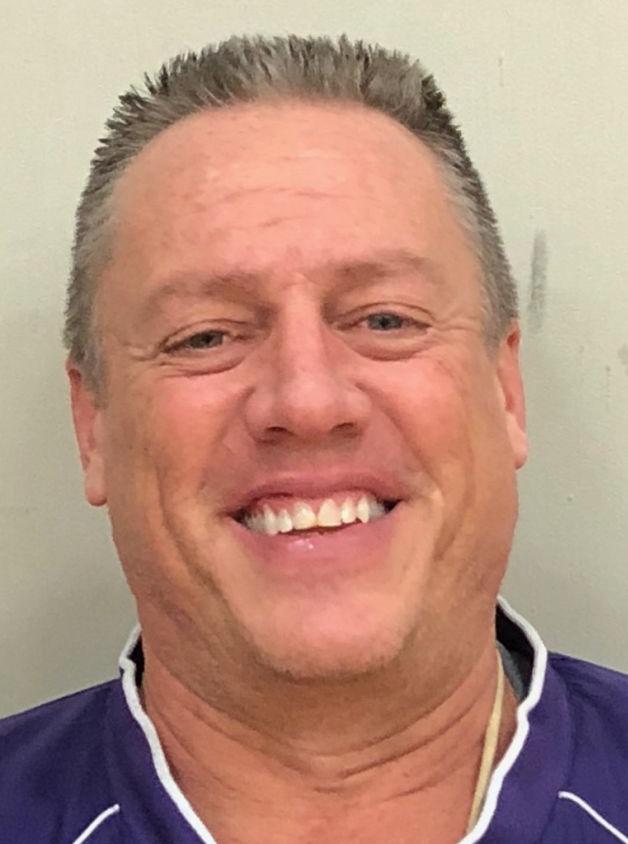 HOLMEN — Lexi Miller heard her coach, Shane Schmeling, say it loud and clear numerous times. So did her Onalaska High School girls basketball teammates.
Look past Holmen and it will come back to bite you.
With a MVC showdown against unbeaten and defending Division 4 state champion Aquinas coming up on Friday, the Hilltoppers could have overlooked once-beaten Holmen Tuesday night.
Lexi Miller, for one, made sure it didn't happen.
Onalaska used its tireless, tenacious defense and a sprinkling of 3-pointers to roll past Holmen 53-33 in a game played before a decent-sized and vocal crowd at Holmen High School.
The Hilltoppers improved to 6-0 by winning their conference opener, and host high-flying Aquinas (7-0, 3-0) Friday for early-season MVC supremacy.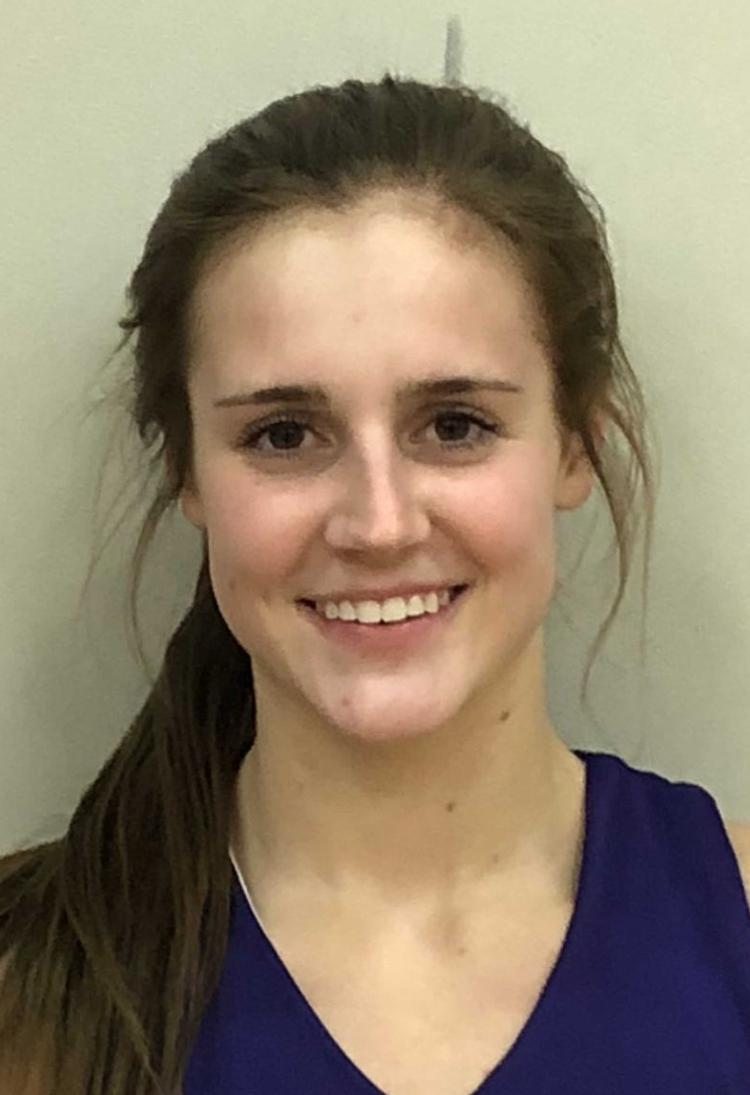 "Coach talked to us and said don't overlook Holmen because you have to beat Holmen for it to even count if you beat Aquinas," said Lexi Miller, who tied Olivia Gamoke for game-high scoring honors with 13.
"You have to take it one game at a time. We all knew coming into tonight we had to get this one done first."
Holmen never led and fell behind by 10 points on two occasions in the first half, but the Vikings rallied behind the inside play of forward Sydney Jahr and guard Ellie Kline. The Vikings (5-2, 1-1), who had a five-game winning streak snapped, used a 3-point play from Jahr with 34 seconds left to pull within 28-21 at the break.
That is as close as they got, however, as Onalaska's defense fueled a 6-2 run to start the second half and never looked back.
"We prepared for that press, I mean they are going to man press, they are going to run and jump, they are going to trap, all those different things," said Holmen coach Nate Johnson, whose team had 14 turnovers in the second half and 26 for the game.
"We prepared, but it is hard to prepare for it in practice until you see it live. They are real aggressive, in your face, they will dig from behind, they get after things. That is a really good ball team we played tonight."
You have free articles remaining.
Every time Holmen made a run, Onalaska answered with a big defensive play, a 3-pointer, or nice ball movement inside to get an easy basket. Molly Garrity, who was 4-for-8 from the field and finished with 10 points, nailed a 3-pointer to make it 39-25 five minutes into the second half.
After Holmen had closed to within 39-30 with 10:50 left, Gamoke grabbed an offensive rebound, made the putback and was fouled. Her three-point play put the Hilloppers in command 42-30 with 8:34 left.
Holmen got no closer, mainly because of Onalaska's all-over-the court defensive pressure.
"I was impressed with our defense, 33 points is all we gave up. We will win a lot of games with an effort like that," Schmeling said. "Our progress over last year has been crazy good, and it started day one, and it has been getting better every week.
"We didn't have a real good practice yesterday, but I kind of expected it. Everybody knows who we have on Friday. You still have to come and play this game. I was worried about it. I kind of rode the kids hard last night trying to get them focused tonight."
Onalaska, which didn't shoot particularly well from 3-point territory (6-for-25) and had 21 turnovers of its own, never lost focus and never lost its willingness to play aggressive defense.
That, Lexi Miller said, is what makes this version of the Hilltoppers so much fun to be a part of.
"Our goal is not always to create turnovers, just to kind of get them in a chaotic head space," said Lexi Miller, a Newberry College (South Carolina) recruit, along with her sister Kenzi. "And we are always trying to steal the pass, get in their face and also, since we are small, it does make guarding posts a lot easier.
"It is so fun. We get the ball, and Olivia Gamoke flies down the court, and we just throw the ball to her. Or Molly (Garrity) is there, and she is coming out of nowhere trying to steal a ball. It is so fun."
There was a scary moment with 7:29 remaining as Garrity and Jahr collided while diving for a loose ball. Both players remained on the floor for a few minutes, and were helped up by their respective coaches.
Garrity did not appear to be injured, but Jahr took a shot to the head and will be further evaluated Wednesday, Johnson said. Holmen is already playing without starter Haley Valiska, who is out until after Christmas because of a separated shoulder.
---
December 17: Onalaska vs. Holmen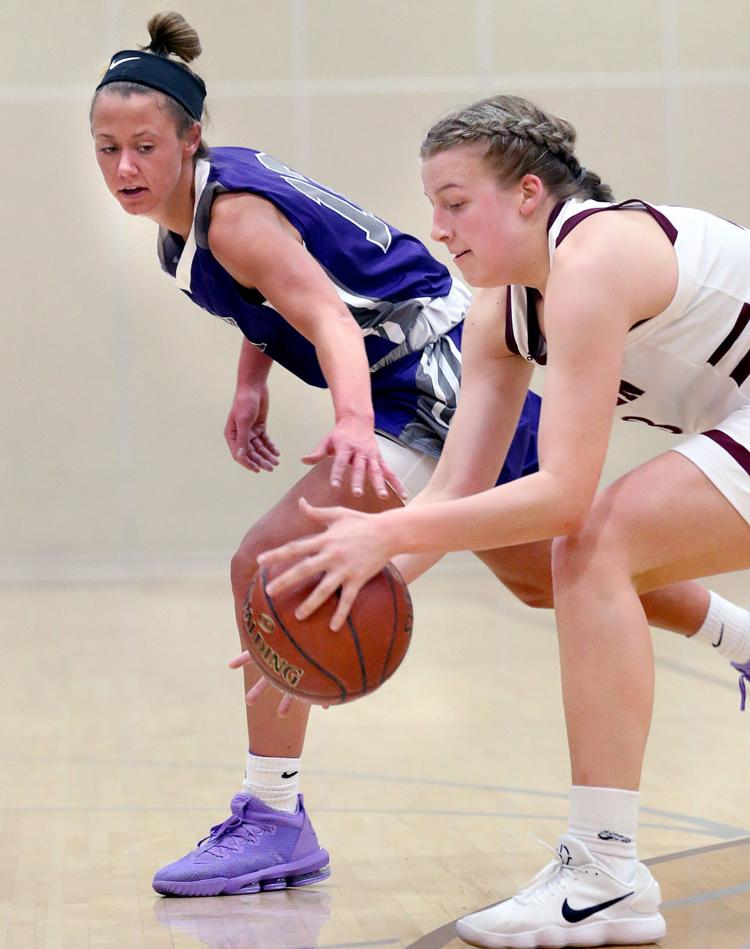 December 17: Onalaska vs. Holmen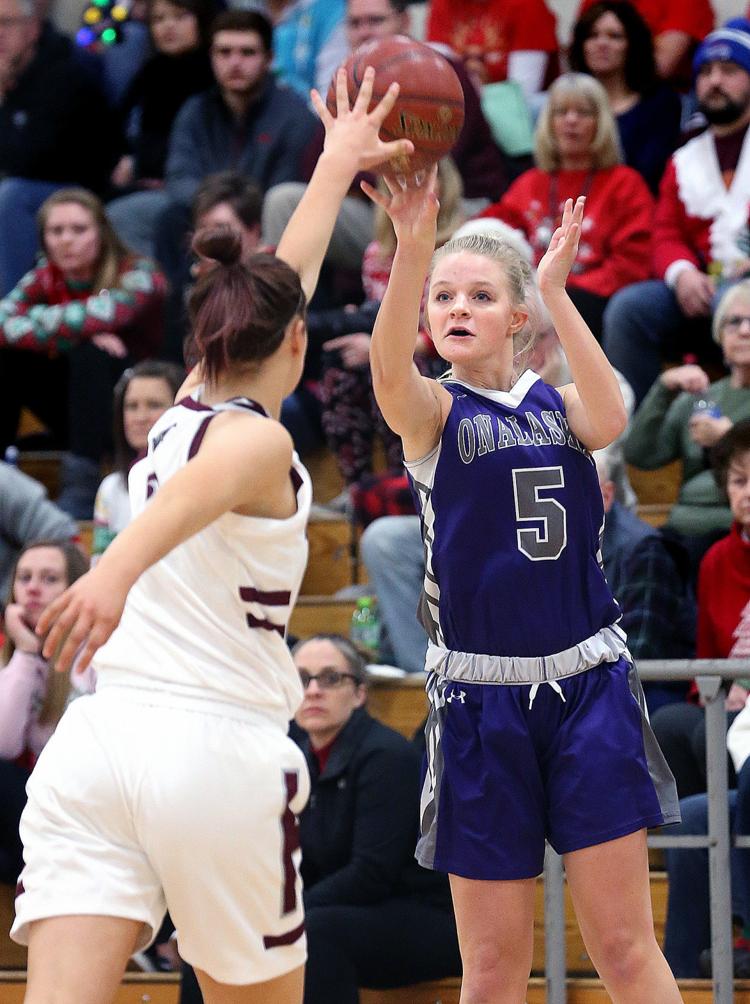 December 17: Onalaska vs. Holmen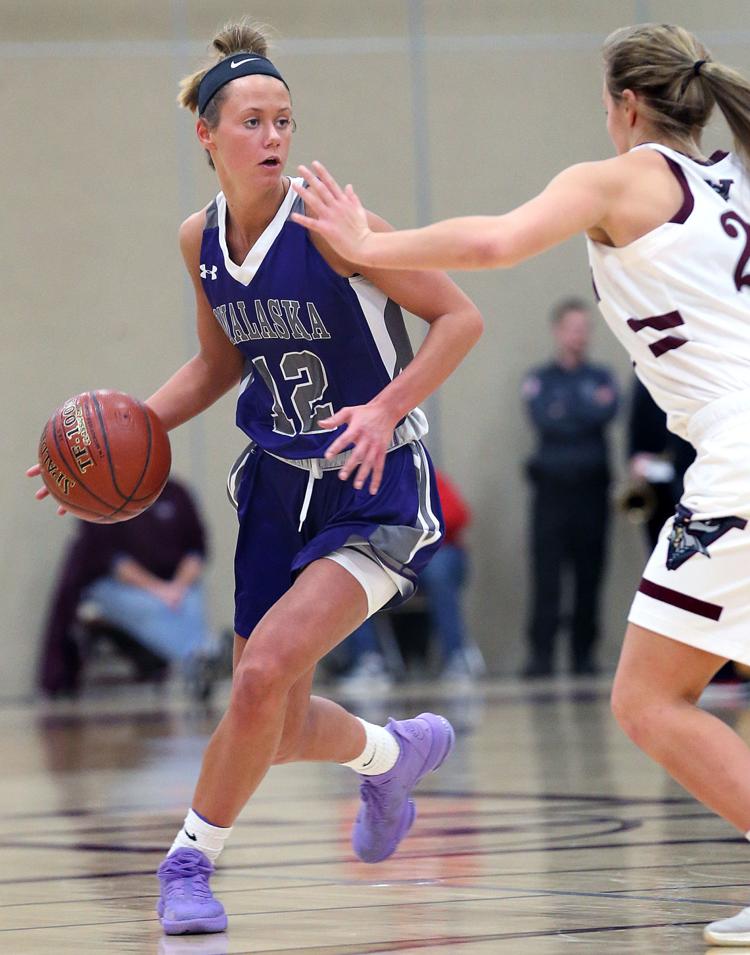 December 17: Onalaska vs. Holmen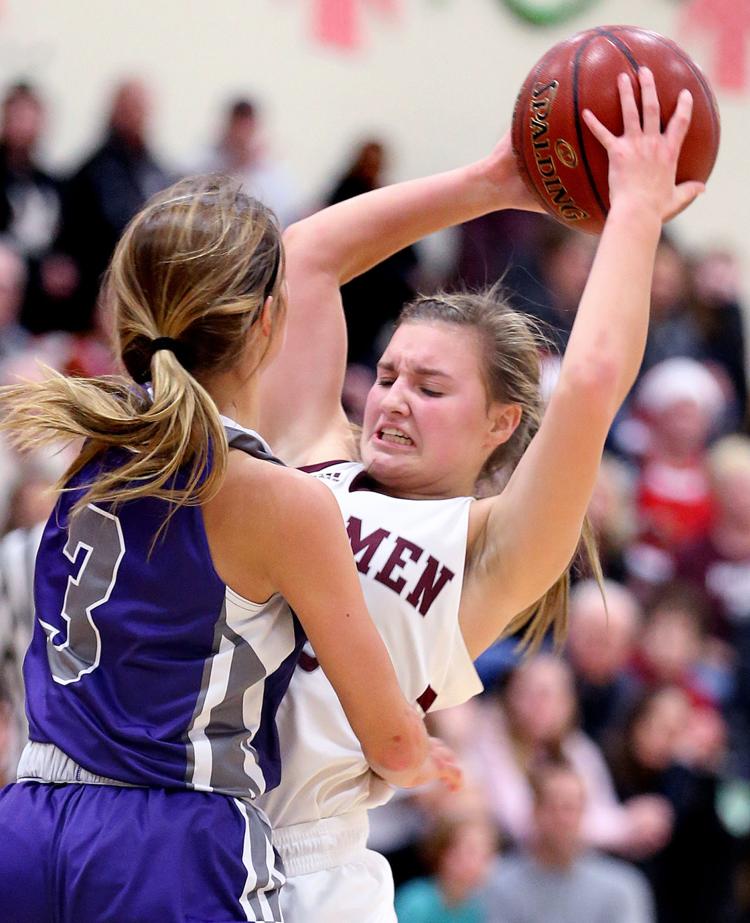 December 17: Onalaska vs. Holmen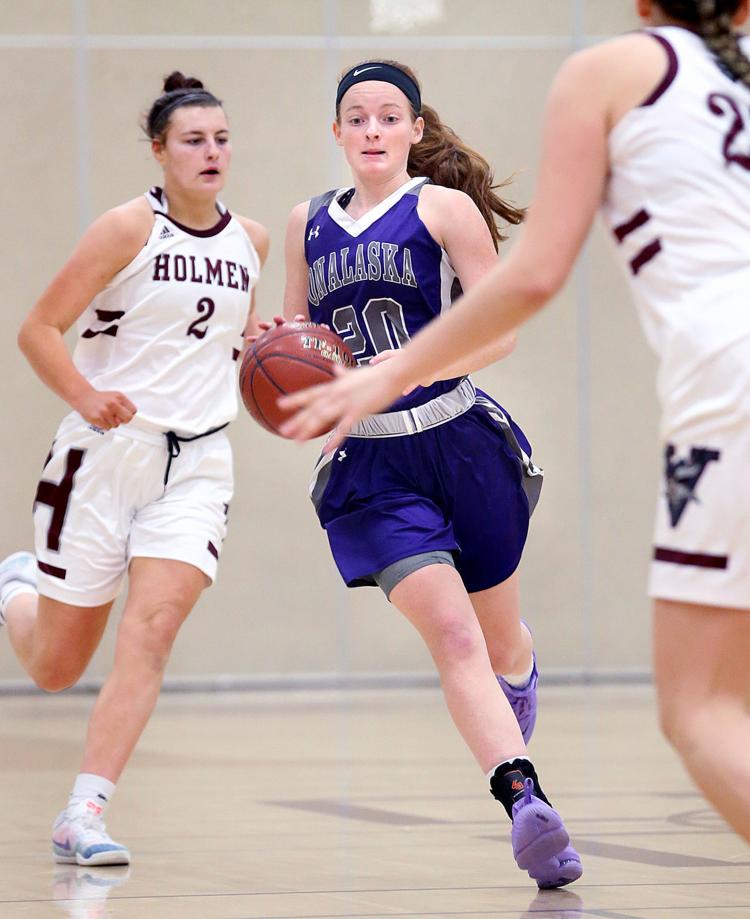 December 17: Onalaska vs. Holmen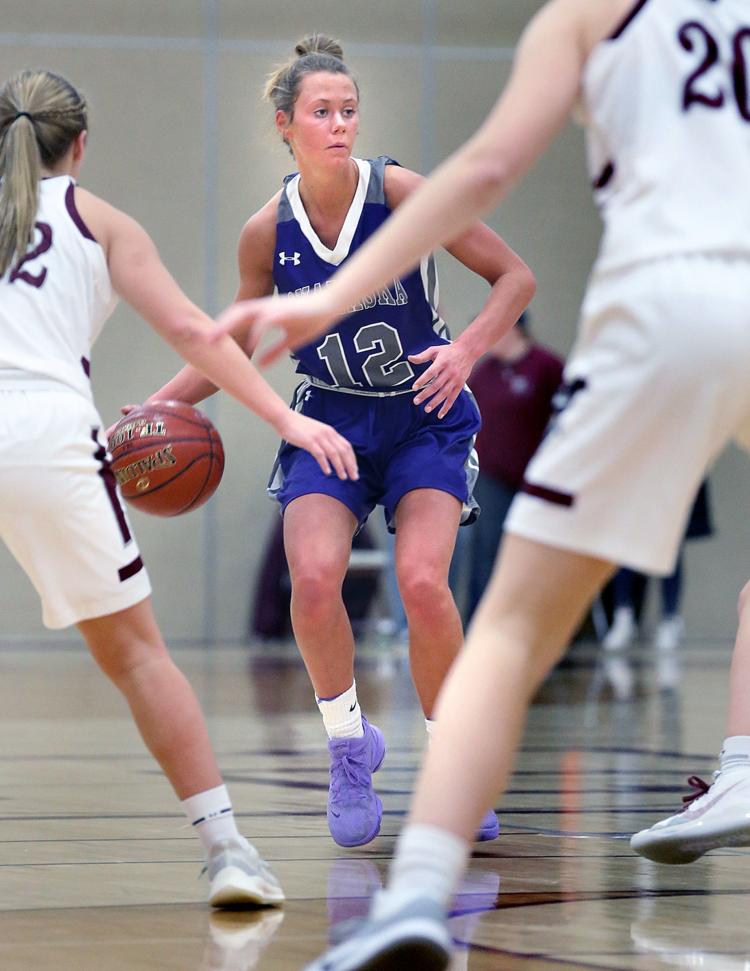 December 17: Onalaska vs. Holmen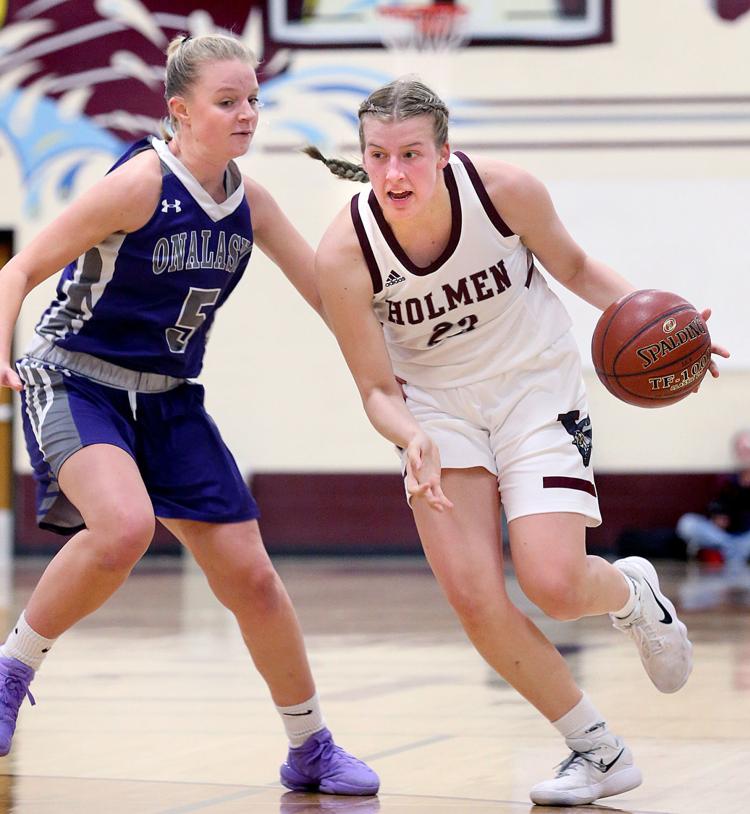 December 17: Onalaska vs. Holmen
December 17: Onalaska vs. Holmen
December 17: Onalaska vs. Holmen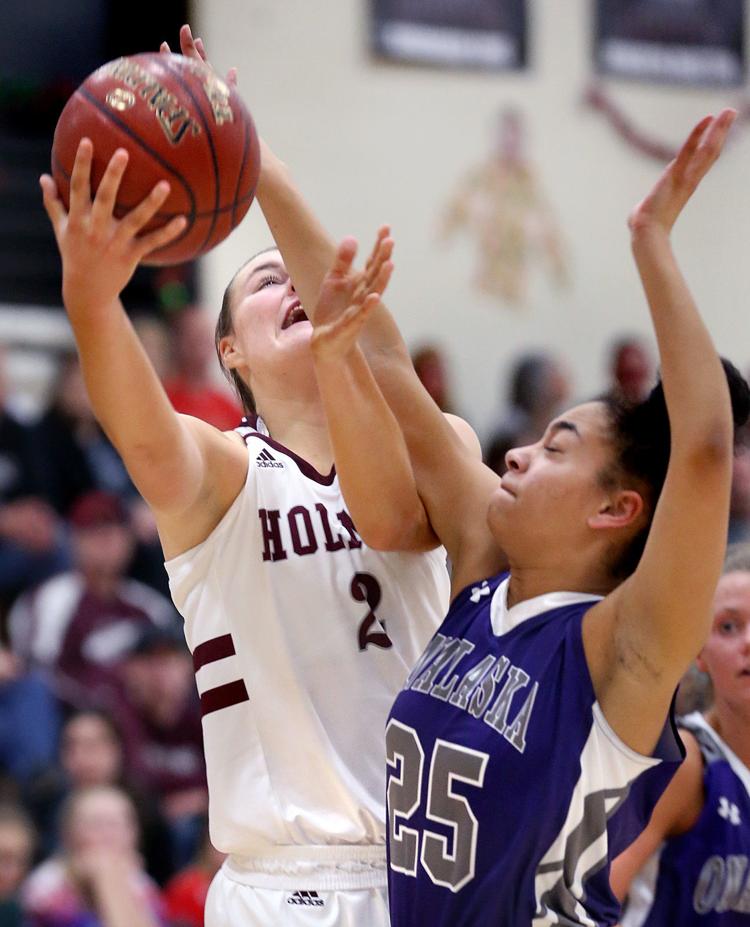 December 17: Onalaska vs. Holmen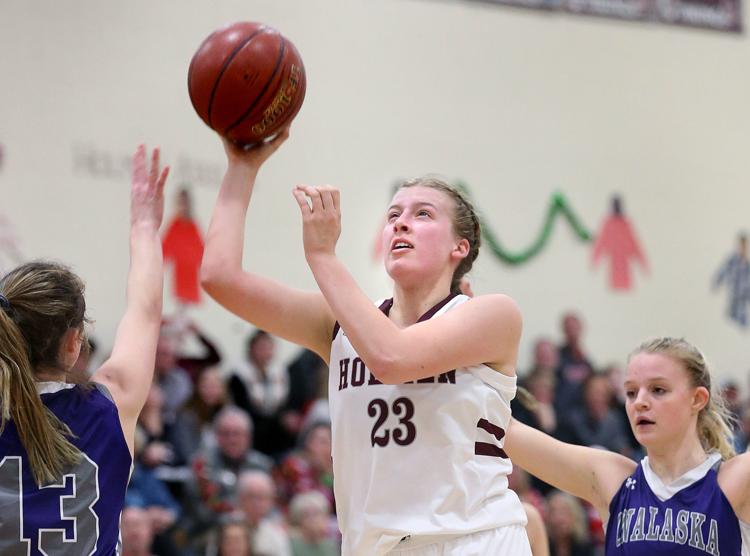 December 17: Onalaska vs. Holmen
December 17: Onalaska vs. Holmen