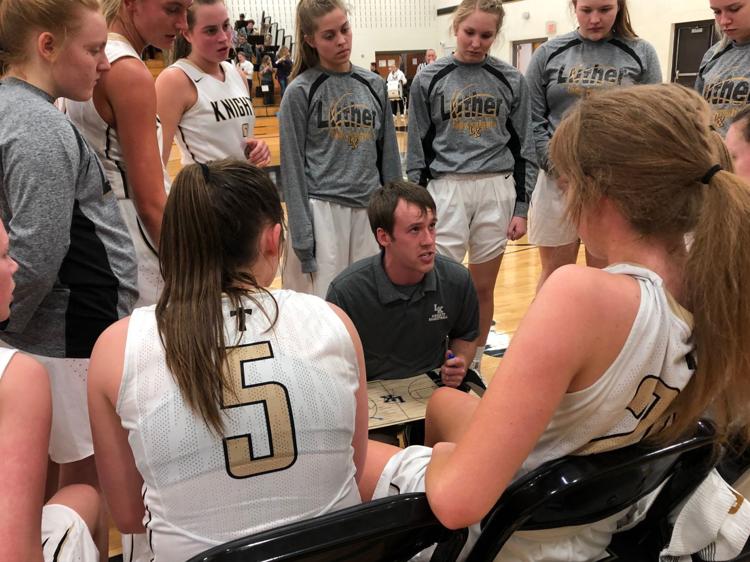 ONALASKA — All Ryan Svendsen knew when he became part of coach Joel Babinec's girls basketball coaching staff at Onalaska Luther High School was that he still wanted the game to be part of his life.
Svendsen played for the Knights before graduating in 2012 and continued his career at Western, where it came to a conclusion. It didn't take him long to get hooked on coaching, but being where he is now didn't cross his mind until the opportunity arose.
Babinec's decision to step down from the head position before last season created an opening, and the fact that Svendsen was on staff is what allowed Babinec to feel comfortable stepping aside after a career that included 282 victories.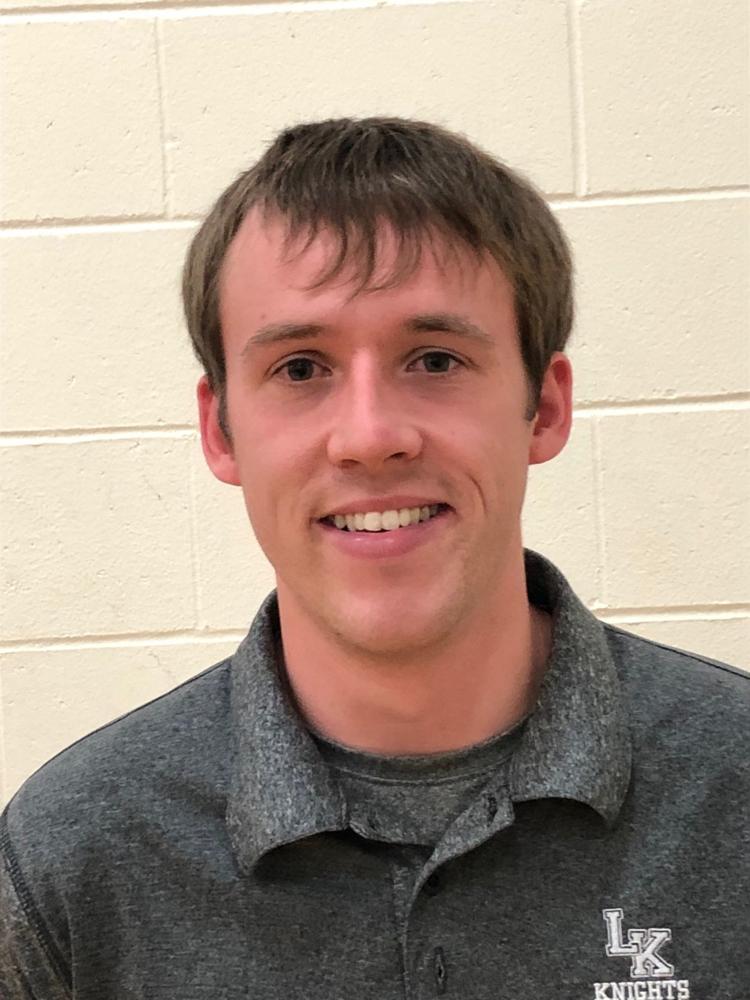 "It was the goal someday because it only took me about two weeks (as an assistant) to know I wanted to keep doing this," Svendsen said after the Knights beat Viroqua 49-20 on Tuesday. "To have it happen here at this school and to be able to follow Joel is cool.
"I'm loving it and having a ton of fun with it."
It's fun to win, and the Knights are doing more of that than they have done in awhile.
Onalaska Luther is 8-2 overall — the first time that's happened since 2010-2011 — and takes a 3-1 Coulee Conference record into a game at first-place and ninth-ranked Arcadia (7-1, 4-0).
The fact that it's a big game is a big deal for the Knights, who haven't had a winning season in six years. Onalaska Luther won a total of 29 games over the past four seasons and are already building on Svenden's first season of 10-14.
The Knights were 3-19 in 2016-2017 before going 8-15 in Babinec's final season. The gradual progress has Onalaska Luther battling at the top of the Coulee again.
You have free articles remaining.
Svendsen credits the turnaround to a group of players that wanted to change its path.
Senior Grace Manke played a lot of minutes as a sophomore and is a key figure in the resurgence.
"She's a consistent scorer and has the size to get to the hoop, and she can shoot it from the perimeter," Svendsen said of Manke. "She is a leader for us in the way that she plays, and the way she gives energy, stays locked in and looks to attack and be the catalyst for us offensively is the big thing."
Manke averages a team-high 13.7 points per game and has been held to less than 10 points once. She also averages 5.1 rebounds and 2.2 steals in addition to her 16 3-pointers.
Manke knew her role needed to grow as a senior, and she wanted nothing more than to continue the progress the team had made the previous two seasons. The focus was there, but the players still needed to see the results of their hard offseason work.
"I didn't know exactly what to expect because we lost a huge player for us (Kaitlyn Kennedy, who averaged 14.2 points and made 34 3-pointers) from last season," said Manke, who scored a season-high 19 points in a 59-32 win over G-E-T and grabbed 10 rebounds in a 60-50 victory over Cashton. "What we've done is amazing, but we have some tough games coming up."
A point of emphasis has been defense, and the Knights were very aggressive in Tuesday's 49-20 win over Viroqua. Manke, Annabelle Koenig and Rachel Koenig kept the lane clear of Blackhawks for the most part and combined to block eight shots and allow three offensive rebounds.
Doing that in upcoming games won't be as easy, but Svendsen said the team is starting to pressure opponents the way he expects.
"We still want to do more of it, but it's getting better," Svendsen said. "We've added some up-tempo things on the defensive end, and we want the energy to start in the half-court.
"We talk about helping early, helping on the baseline, keeping the ball out of the paint and staying aggressive in the post."
The Knights have held six opponents to less than 40 points and used defeats at the hands of Bangor (8-1) and West Salem (6-4) as motivation for games like those that await them.
"Our composure is a lot better this year, and those games taught us how important that is to maintain," Svendsen said. "The Bangor game we lost by 15 after we got (the deficit) down to nine, but we lost it at the start because we gave up too many (points) early.
"Then we pressed a little and threw the ball away a few times. Those are things that can't happen, and those games have really taught us how important keeping our composure is."