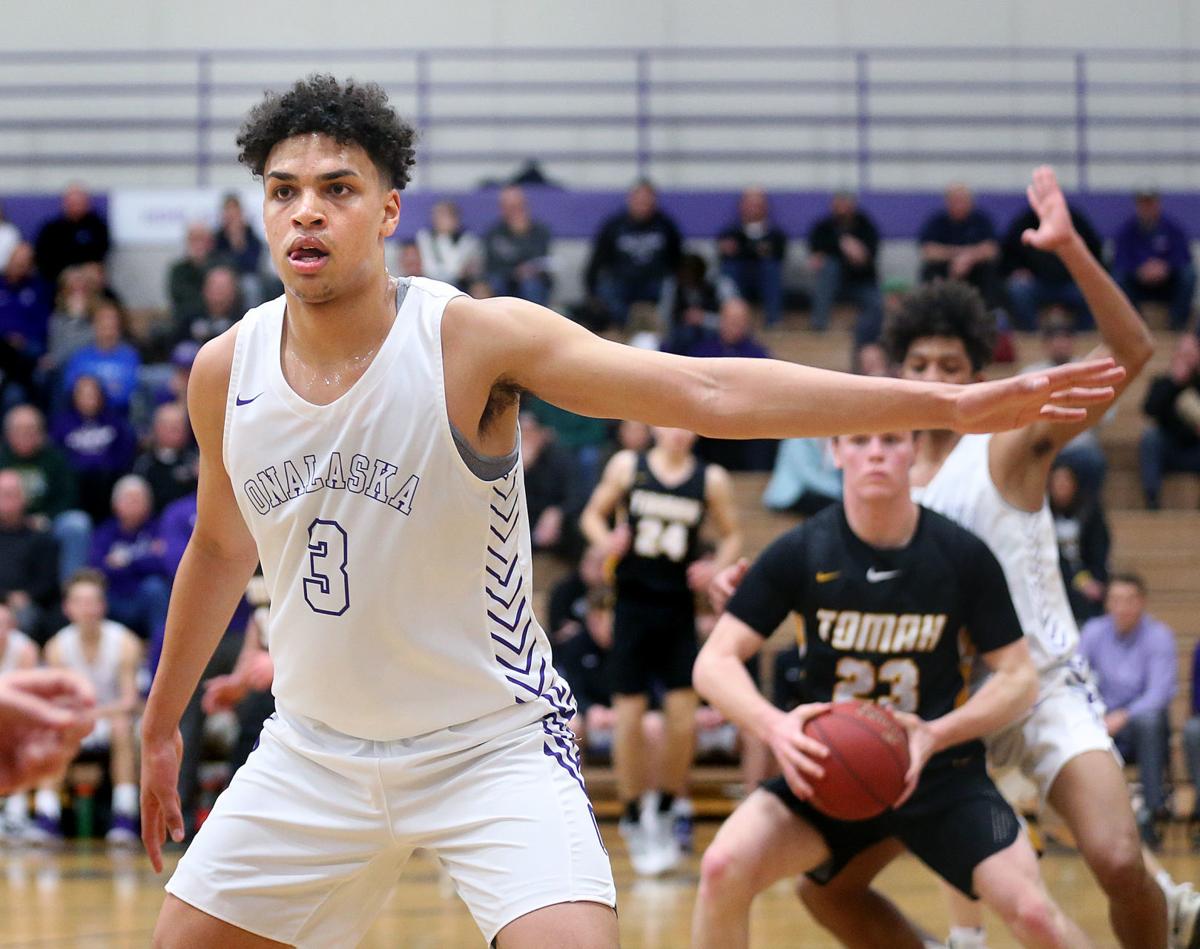 ONALASKA — Center, forward or guard, Tyrell Stuttley doesn't care.
The Onalaska High School boys basketball senior will take any defensive assignment given to him, usually the opponent's top threat. And, more often than not, he will win the battle.
"I do enjoy it because every night I'm guarding the best player," Stuttley said. "You have high expectations. If you shut them down, then you show you're a good defender. And I want to be a good defender on the next level."
All signs point to that being an achievable goal for the 6-foot-5 forward as he's established himself as one of the Coulee Region's premier defenders.
Stuttley, who has committed to Division II Minnesota State-Mankato, has clamped down on multiple Division I recruits this season and is a key piece of a Hilltoppers defense that is allowing just 43.8 points per game and has held five opponents to 40 points or fewer.
"That's what makes him special on the defensive end: He can guard a point guard, or he can guard a post player," Onalaska coach Craig Kowal said. "And we've used him to do all of that."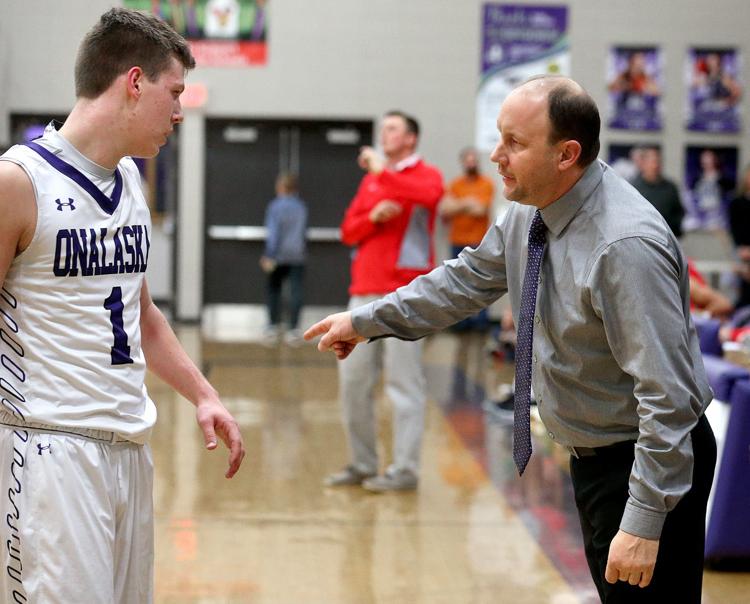 What allows Stuttley to be such a versatile defender are the same attributes that make him potent on the offensive end, where he averages a team-high 14.4 points per game.
Stuttley's quickness, which he feels has greatly improved over the past two years, outmatches many post players and can rival guards; his height and strength make him solid in the paint, while his length makes life difficult for those on the perimeter; and his athleticism helps make up for any potential mistakes and allows him to make plays at the rim. That's not to mention his knowledge of the game.
"His basketball IQ has just continued to grow so much," Kowal said. "He's done a good job of trying to take away the player's strengths or what they want to do on the offensive end."
That has been plenty evident this season.
You have free articles remaining.
In a Dec. 28 win over Oshkosh West, Stuttley held Karter Thomas, who entered the game scoring nearly 20 points per game, to five points. On Tuesday, he was often matched up with Tomah's Charlie Ella, the Timberwolves' leading scorer at 15.4 points per game entering the contest. Ella finished with nine points, more than half of which came when Stuttley was not the primary defender.
Stuttley has also posted similar performances against Division I talent, against whom Stuttley says there is added motivation as a D-II commit.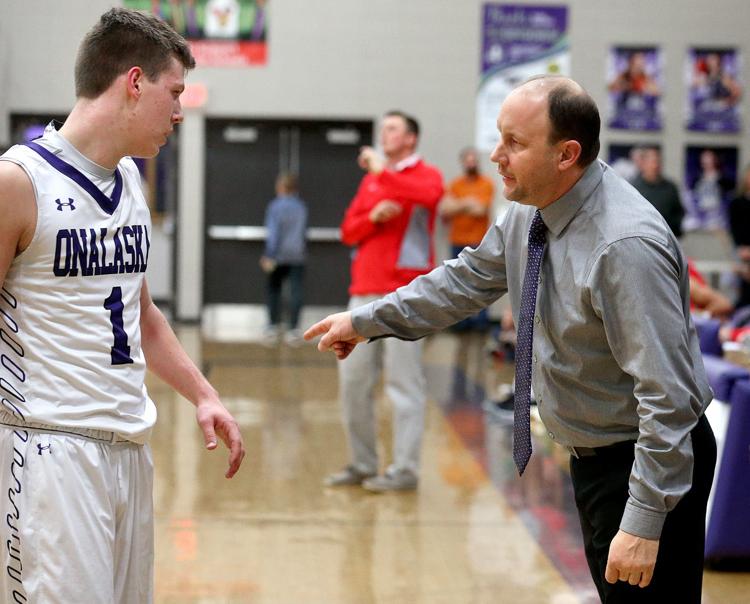 Against Eau Claire Memorial, Stuttley limited 6-foot-8 Caden Boser, a Missouri-Kansas City commit, to six points. Boser entered the game averaging 23.8 points per game, and Stuttley considers that showing one of the best defensive performances of his career.
Stuttley also had a hand in slowing Minnehaha Academy's Chet Holmgren, a 7-footer with interest from a plethora of Power Five programs, including Kansas. Holmgren, whom Stuttley says was one of the toughest defensive assignments he's had, scored just 10 points against the Hilltoppers.
"Some of these guys, I'm like, if I can defend them, they're going to have a harder time in the D-I level if a D-II player is stopping them from scoring," Stuttley said.
Friday night, however, might pose Stuttley with his biggest test yet. Second-ranked Onalaska (10-1, 4-0) hosts top-ranked Central (7-0, 3-0) on Friday, and Stuttley is likely to be tasked with guarding Johnny Davis, though it will take a team effort to limit the Wisconsin commit and the Red Raiders.
Davis enters the contest averaging 29.3 points per game and is coming off a 44-point performance against Logan last Friday. The 6-foot-5 guard/forward is quick off the dribble and deadly once he gets into the paint.
"He's just as quick as anyone in the state, and it will be a tough challenge for me and the team to stop him," Stuttley said. "... I know he likes to drive a lot, so I've just got to make sure he doesn't get to the hole."
Davis averaged 24.7 points in three wins — two regular season and one postseason — over the Hilltoppers last season. He scored 29 points in the teams' first meeting last season, a game in which Stuttley dealt with foul trouble.
"It was tough because I know I really couldn't do anything for my team on the bench," Stuttley said. "It was hard because they went on a run when I was out, and we just really couldn't get back from it."
Onalaska will be looking for a different outcome Friday night, and Stuttley is sure to be up to the challenge.
"I'm really excited," Stuttley said. "Best two teams in the state, in my opinion, especially in D-2. I mean, we've been playing against them since elementary school days. It's just fun to play with them."