By her own admission, it can take some time for Taylor Theusch to find her rhythm. But when the Aquinas High School girls basketball senior does, little can be done to slow her down.
Madison Edgewood experienced that firsthand Friday night.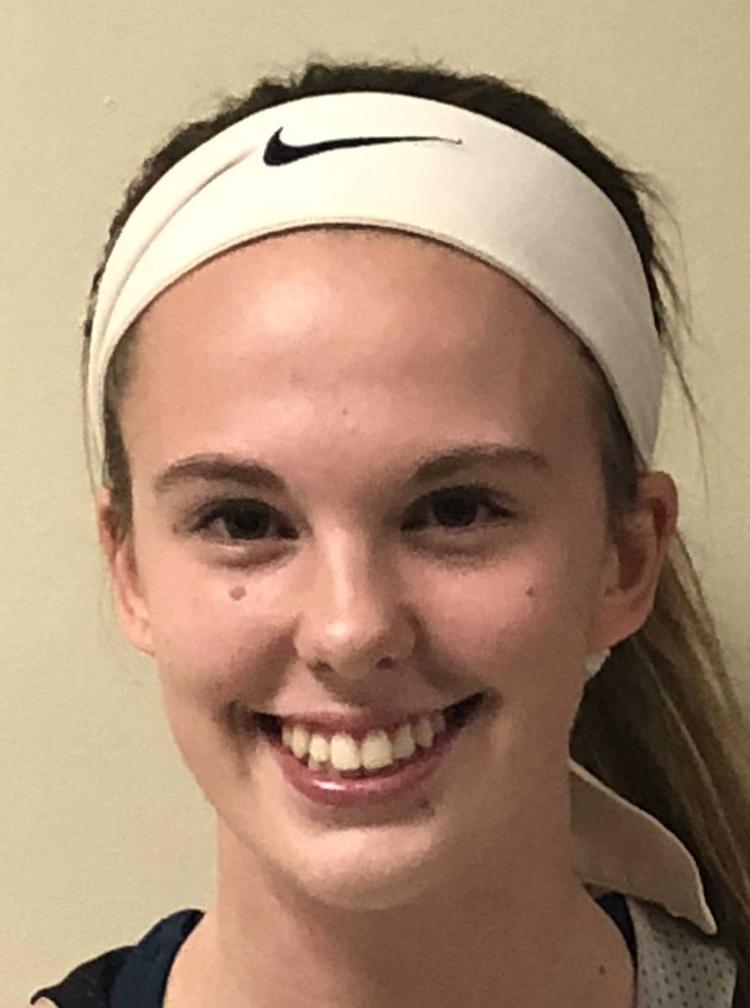 Theusch, a Minnesota State-Mankato commit, scored 19 points, hit five 3-pointers and eclipsed the 1,000-point mark for her career as the top-ranked Blugolds bounced back from last week's loss at Hopkins (Minn.) with a 99-38 win over the Crusaders.
"I'm just so thankful to be a part of such a great program, such a good coaching staff and an amazing team," said Theusch, who transferred to Aquinas from Cochrane-Fountain City after her freshman year. "I'm so glad I came to Aquinas. It just has been a dream come true."
"(Scoring 1,000 points is) a special moment for any player," Aquinas coach Dave Donarski added. " … (Theusch) has had to sacrifice. She's a great shooter. She could be averaging 30 a game on any other team, but (doesn't) because of our balance. … I'm really happy for her. Really happy for her."
That balance was present again Friday night.
Iowa State commit Lexi Donarski led the way with a game-high 28 points to go along with eight steals and seven assists. The Blugolds also got double-digit points from sophomore Jacy Weisbrod (19), freshman Macy Donarski (13) and Drake commit Courtney Becker (10).
Aquinas (11-1) was 15-of-30 shooting from beyond the arc — Weisbrod (five) and Lexi Donarski (two) joined Theusch in knocking down multiple 3s — and came up with 18 steals.
"I thought our defensive intensity was where it needed to be right away," Dave Donarski said. "... Some of the things we're doing defensively (in practice), we actually saw it show up today."
But, like Theusch, it took some time for the Blugolds to warm up on the offensive end. Dave Donarski called a timeout early in the first half, which seemed to energize his team, particularly Weisbrod and Macy Donarski. The pair combined for a 12-0 run that put Aquinas up 17-2 with about 13 minutes, 20 second left in the half.
"(Weisbrod and Macy Donarski were) enormous, and they're our future." Dave Donarski said. "So it was nice to see them kind of jelling, too."
Edgewood (7-5) cut the deficit to single digits multiple times, but the Blugolds had another gear. Stingy defense and quick hands led to steals and layups. Theusch led a 3-point barrage. Even when the Crusaders scored, Aquinas seemed to get transition baskets at will.
A nine-point lead ballooned to a 29-point lead when Lexi Donarski hit a triple with about 5:30 left in the first half.
"Coach Lucas (Morrissey) says, 'It's a nine-point game,' and then it was a 40-point game," Dave Donarski said. "I'm watching our kids kind of running out of gas, but I'm not going to call a timeout because all of the momentum is in our favor."
The Blugolds led 63-26 at half, an advantage that only grew after the break.
Be the first to know
Get local news delivered to your inbox!