WEST SALEM — After falling into an early hole, West Salem High School boys basketball coach Steve Kastenschmidt called a timeout to help make sure his team's defensive pressure was where it needed to be.
The Panthers responded with a big run out of the timeout to take the lead, and never looked back as West Salem toppled Westby 63-42 in a Coulee Conference matchup on Tuesday night at West Salem.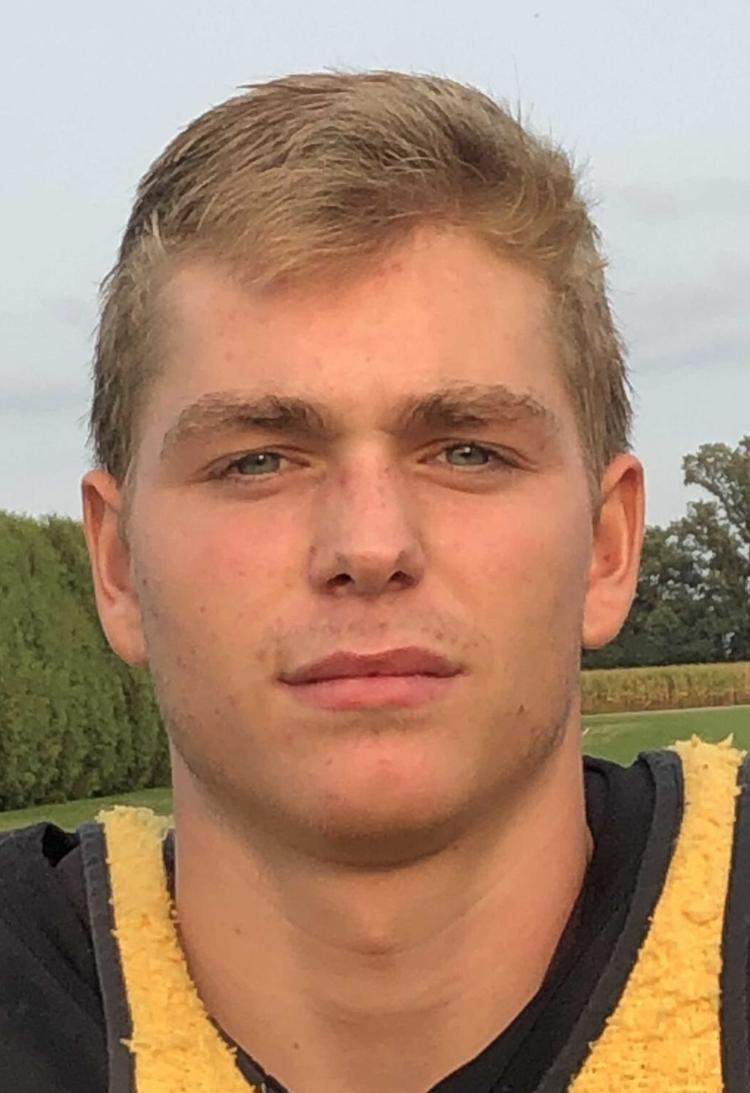 "That's where we're getting our energy from. These guys want to play fast," Kastenschmidt said of the Panthers' defense, which produced a 14-2 run and helped improve West Salem's record to 3-1, and 3-0 in the Coulee. "They're younger guys and they've played that way, and so we're trying to incorporate playing faster. It gives us some energy, gets us flying around, gets some tipped balls, and lets our defense create some offense."
The Norsemen (0-6, 0-5) connected on a couple of 3-pointers from junior Hudson Lipski to take a 10-4 lead early, but the 2-2-1 pressure that the Panthers deployed forced Westby into 17 turnovers, including 10 in the first half.
"Their pressure caused us to slow the ball down, and it kind of took us out of our rhythm a little bit," first-year Norsemen coach Ken Halvorson said. "They did cause a couple of turnovers where we got a little lazy and they got some easy buckets.
"There's just moments where we lost our composure and didn't handle it well. That pressure, they do a good job with it."
West Salem led 24-20 at halftime, but steadily increased its lead throughout the second half. Junior CJ McConkey had 10 of his game-high 16 points after halftime, while junior Jack Hehli added 10 points for the Panthers.
Now playing in its second week of games, Kastenschmidt said that West Salem is starting to find a bit more of a flow, especially on offense.
"We haven't had a lot of time to practice. We got a late start and had no summer, and so it's a work in progress," Kastenschmidt said. "It looked a little better in the second half, I thought. I think we're feeling good about where we're at right now, once we get our offense flowing a little bit better."
After winning the conference a season ago, Kastenschmidt said that the goal is to be right back in the mix once again.
"We're going to battle for the top. We won it last year, and we're going to try to go for it again this year," Kastenschmidt said. "We haven't seen Onalaska Luther, Black River (Falls) and Viroqua — all teams that have really good records right now. We've got Viroqua on Friday, and we'll see what happens after that."
Junior Grant McCauley led Westby with 12 points, while Lipski added nine on three 3-pointers. Halvorson said that the Norsemen, while young, are finding ways to improve from one game to the next.
"We're playing young guys, and guys are developing their roles," Halvorson said. "As they have, we've gotten better as the year has gone on, but it's taken time. It's a young group, and we're progressing."