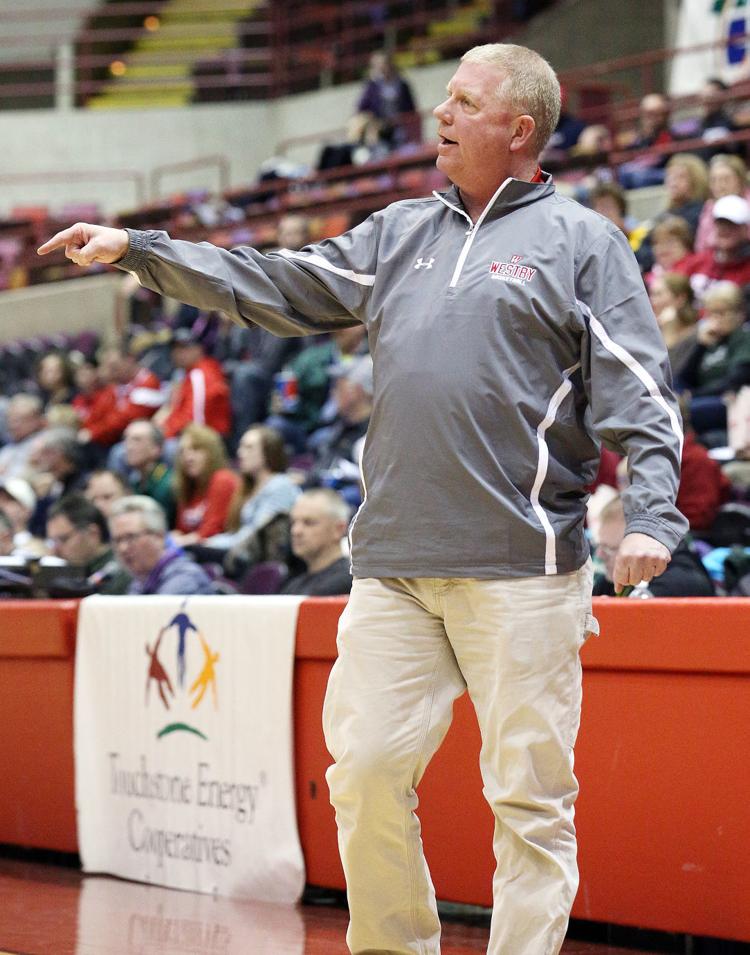 WESTBY — As Bob Constalie continues racking up victories in what is a 35-year boys basketball coaching career — 33 as a head coach — there is another number far more meaningful to him.
The number of lifelong friendships he has gained — specifically, the lives he has shaped.
Constalie, a 56-year-old who turns 57 in March, is coaching his last Westby High School team. One of the Coulee Region's longest-tenured and most successful coaches will end his storied run as the Norsemen's basketball leader sometime in March, depending on how far his team advances in the tournament.
He's tried to keep the decision low-key as to not impact this year's team, which is 8-9 and has five regular-season games remaining, including Thursday night's Coulee battle at West Salem.
However, when you have a 467-292 record — a mark that ranked 37th among all-time winningest coaches in WIAA history entering this season — it's hard to keep your impending departure hush-hush.
"I have not told the kids. I just wanted them to have their season; I wanted them to have their senior year," said Constalie, in his forever humble way. "I think they know it now. It is going to be hard, no doubt."
His exit will be hard for all of Westby, the Coulee Conference and even the statewide boys basketball circle. Constalie, you see, is a 2017 inductee into the Wisconsin Basketball Coaches Association Hall of Fame. His numbers — 3 state tournament appearances (1996, 1997, 2006), three section titles, 9 regional titles, 8 conference championships — speak volumes.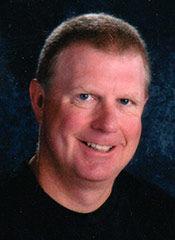 Those accomplishments, however, are not why he coached in the first place, or why he stuck around for 3½ decades.
"The relationship with the kids, that is fun and special, and keeping in contact with the kids that you coached over the years, even from the first year of coaching, that's what's neat," Constalie said. "You are always happy for the people you have been with and worked with. I have been really fortunate to have some great people with me along the way."
One of those people is his wife, Ingrid, whom he has been married to for 36 years. Ingrid retired last year from her job as activities director at Vernon Memorial Hospital, so soon they will be able to spend more time at the family cabin near Hayward, Wisconsin, and do some traveling.
That's if, or when, Constalie retires from his full-time job as a fifth-grade teacher at Westby. He's still contemplating that life-changing decision.
Constalie's life as a basketball coach isn't over yet either, and even when it is, the memories of his well-disciplined, defensive-minded — Who can forget the way the Norsemen ran the 1-3-1 zone defense to perfection? — teams will live on.
Teams that could light up the scoreboard, too. Take the 1995-96 and 1996-97 teams, for example. A very talented athlete in Mike Brudos, who went on a standout career at Viterbo University, along with Tim Dahlen and Jesse Barstad, led the Norsemen to the state tournament in Madison. Each team lost in the Division 3 semifinals, but it didn't tarnish the big-time achievement.
"We felt good about those (state trips). I thought our '96 and '97 teams were the best teams in the division, we just didn't have one of our better days," Constalie said. "In 2006, we ran into the wrong team on the wrong day."
You have free articles remaining.
The 2006 state team, led by a talented do-everything player in Tyler Aspenson, beat Glenwood City 62-60 in the semifinals, thanks to 32 points from Aspenson. The Norsemen ran into powerful Racine St. Catherine's in the Division 3 state championship and were beaten 68-29.
Brudos, for one, remembers his two trips to the big stage in Madison, but that's not what he carries with him today. He has fonder memories of his coach, the man who helped shape him during his formative years, than of any game.
"High school basketball is special, and I was fortunate enough to play for a great coach for four years. I am still thankful for that opportunity and he made it the best years of my basketball career," Brudos said.
"Beyond the X's and O's, the wins, the state appearances, which are all great, but what he has done for the community, the school and most importantly, for each player that has played for him, is pretty special. I know I cannot express my gratitude enough. When I graduated, he gave me a picture of me shooting a jump shot in a state game, and on the back it reads: 'Every shot you took, I thought was going in.' That's the confidence he instilled in me.
"He is a Hall of Fame coach, an exceptional leader and a great person."
Constalie, who also has taught grades four through eight at some point during his tenure at Westby, impacted more than players. One of his best friends, Vernon Daines, was a longtime head coach at Viroqua. Former rivals on the court, Daines has been an assistant on Constalie's staff for more than six years.
"He student-taught in Viroqua 35 years ago," said Daines, who was in his first year of teaching at Viroqua when he met Constalie. "I taught fourth grade at the time, and hanging out in the teacher's lounge we talked about how much we both enjoyed coaching and basketball.
"Through the years we coached against each other a number of years. It was always a good rivalry between Bob and I as we respected each other immensely. We are both film junkies and both prepared our teams by looking at film and stressing fundamentals and defense."
It's been a good fit, Constalie said, as he's enjoyed working with Daines, as well as coaching against Onalaska's Craig Kowal and Central's Todd Fergot, two of his closer coaching colleagues.
He's also enjoyed coaching his son, Kyle, and having his daughter, Kate, on the sideline of basketball games as a cheerleader for Westby.
"It is a big-time family affair," Constalie said of role basketball games have played in his family's life.
While his coaching career is winding down, Constalie's prepared for some change, but not a lot. His life, he says, will be similar, especially in the summer, even if he decides to retire from teaching.
"It probably won't be much of a change. I'll still take the Hayward trips and fishing trips to Canada," said Constalie, an avid outdoorsman who also enjoys waterfowl hunting as well as bow hunting for deer in the fall.
"It is exciting, yet kind of strange. You dream about it your whole life (retirement), and it's not easy to pull the plug when it comes time to do it."
That plug might not be pulled forever. Constalie is still teaching and hasn't ruled out coaching again in the future.
"I have not ruled out coaching again. It is possible," said Constalie, also an avid cross country skier who has skied the prestigious Birkebeiner Kortelopet (18-mile course) a half dozen times and the full Birkie (33 miles) twice.
"I am going to see what happens. I may just step away for a bit and see what happens. There are some options out there. We'll see. My grandpa never did retire."
Be the first to know
Get local news delivered to your inbox!