CALEDONIA — It all lived up to the hype. 
In a battle of Minnesota high school boys basketball heavyweights Caledonia and Minnehaha Academy delivered blow after blow upon each other, but in the end Jalen Suggs and the Redhawks were simply too strong. 
The Gonzaga University commit scored 42 points, and the Redhawks used a hot shooting touch from beyond the arc to hand the Warriors their first loss of the season 92-73 in front of a raucous and standing-room-only crowd Friday night at Caledonia High School.
Suggs was incredible throughout for the Redhawks (14-2), who are ranked No. 1 in Class AAA. When they needed a bucket, he delivered. Whether it was driving to the rim or on the pull up or from beyond the arc, the country's fifth-best prospect according to ESPN was a walking bucket.
"Even over the years just playing against him every year, you can just see how he has evolved as a shooter," Noah King said. "Now he's a knockdown shooter, which just makes it that much tougher with an athlete like that. He can really score the ball." 
Suggs scored 21 in the first half and scored nine straight at one point to take Minnehaha from a 10-8 deficit to a 17-10 lead. He also got Eli King in foul trouble. King picked up his third foul with about 7:30 left in the first half. That limited the production of Eli and Noah, who combined for just nine points in the first half.
Junior Austin Klug hit three 3-pointers, Sam Privet had five early points and Casey Schultz hit a 3, as the two teams went back and forth with Minnehaha taking a 28-27 lead. But then the Redhawks ramped up the defensive pressure forcing turnover after turnover to go on a 14-2 run to take a 42-29 lead. Minnehaha's athleticism on the perimeter combined with 7-foot Chet Holmgren inside made it tough on the Caledonia offense.
"They're so challenging defensively, because Chet is one of the best shot blockers in the country and when you surround him with 6-5, 6-6 athletic freaks out there, it's really tough to score," said Noah King, who scored 23 points. "But I think we showed we were capable of that tonight. We made plays, but defensively they are just so good because of that athleticism.
You have free articles remaining.
"It's just tough for us to get our feet in the paint against guys like that."
Minnehaha kept up the pressure and ballooned the lead up to 20, but the Warriors — ranked No. 1 in Class AA — didn't quit. Noah and Eli King got it going offensively in the second half and combined for 31 points. They helped trim the deficit to 63-50 after a steal and a quick 3 from Eli King. 
"All we ask every night is to compete like hell," coach Brad King said. "Even when were down 18, we fought and got it back down. If we just shot our free throws a little better. Man, we had been shooting them so good, too, lately."
The Warriors were just 12 of 27 from the free-throw line and had what felt like chance after chance to cut into the lead at the charity stripe in the second half. But they just couldn't find that rhythm at the line, and the Redhawks took advantage.
After seeing his team's lead cut to 13, Holmgren went on a personal 6-0 run. Then Suggs nailed his third 3 of the game to make it a 72-50 advantage. Suggs finished with 42, but he wasn't the only one to have a good night. They Redhawks had controbution all of the court and wound up making 12 3-pointers.
"When they shoot like they did tonight, I don't think anyone is beating them," Brad King said. 
Noah King scored 18 of his points in the second half. Eli King had 13 of his 17 after halftime. Although it didn't turn out in their favor, the Warriors (17-1) helped provide an atmosphere that few can match. 
"I told every kid in that locker that there aren't many kids, not many adults get to take in that environment that you guys provided tonight," Brad King said. "Not many people get to experience that. It's awesome thing no matter what the score ends up being."
---
Minnehaha Academy vs Caledonia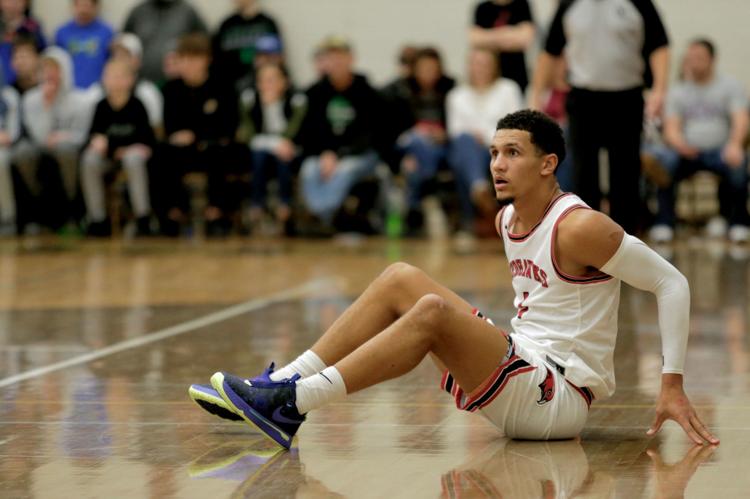 Minnehaha Academy vs Caledonia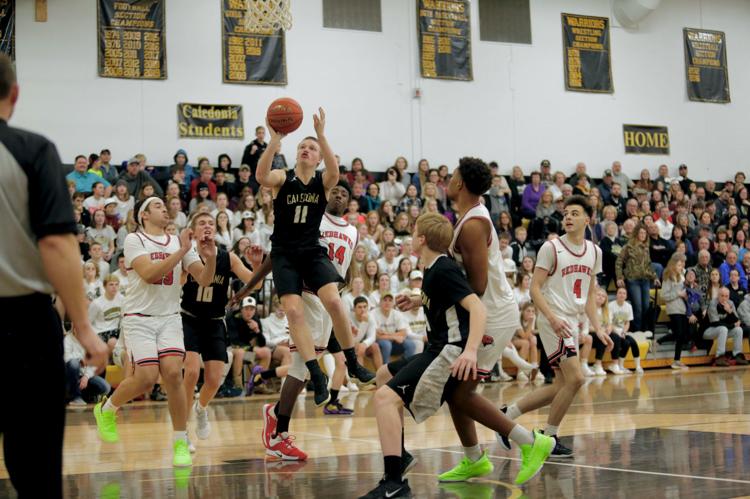 Minnehaha Academy vs Caledonia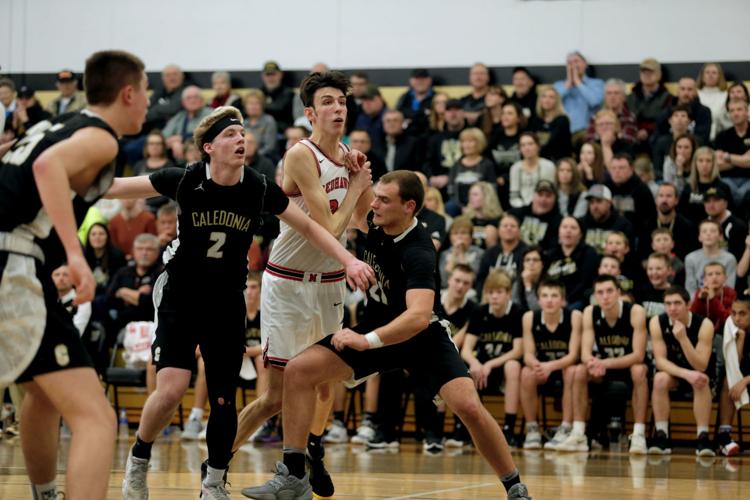 Minnehaha Academy vs Caledonia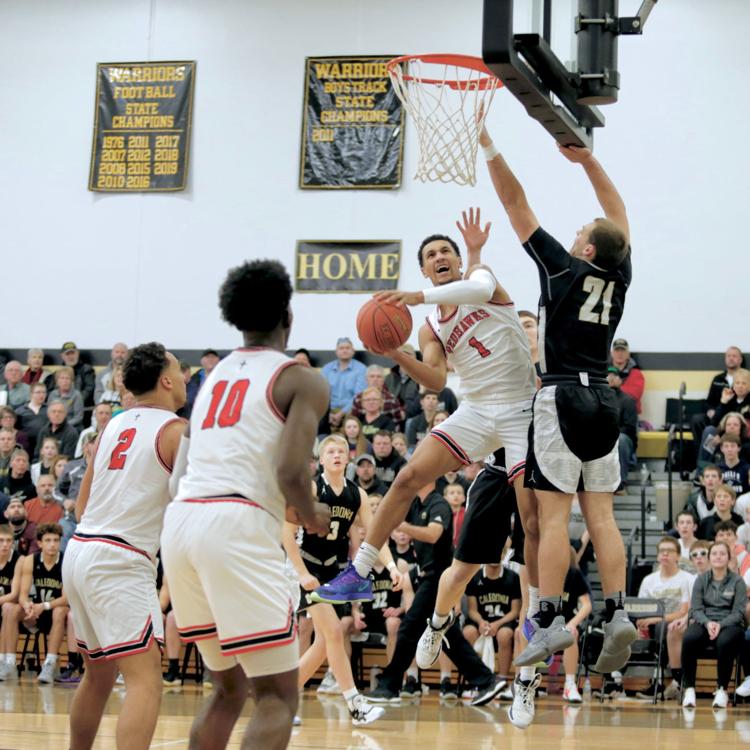 Minnehaha Academy vs Caledonia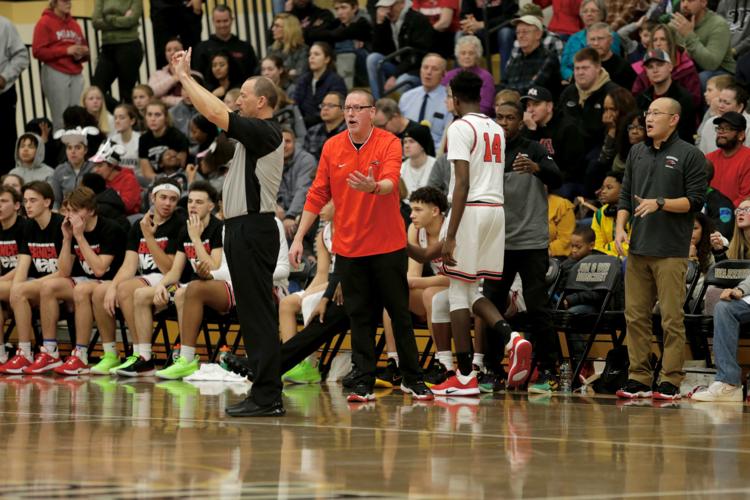 Minnehaha Academy vs Caledonia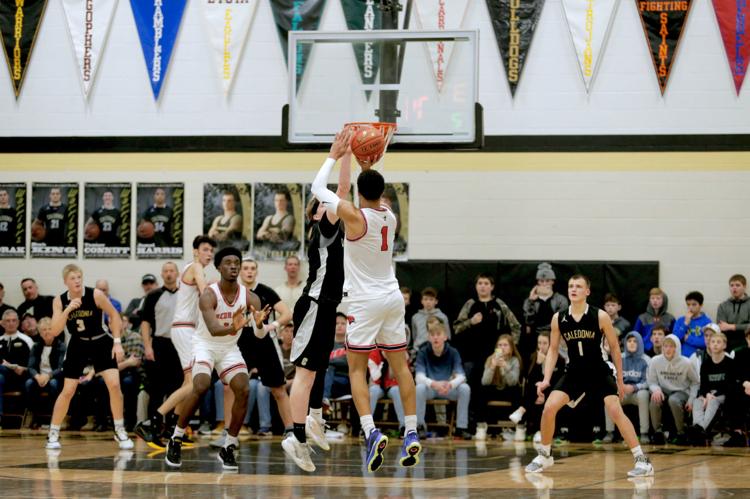 Minnehaha Academy vs Caledonia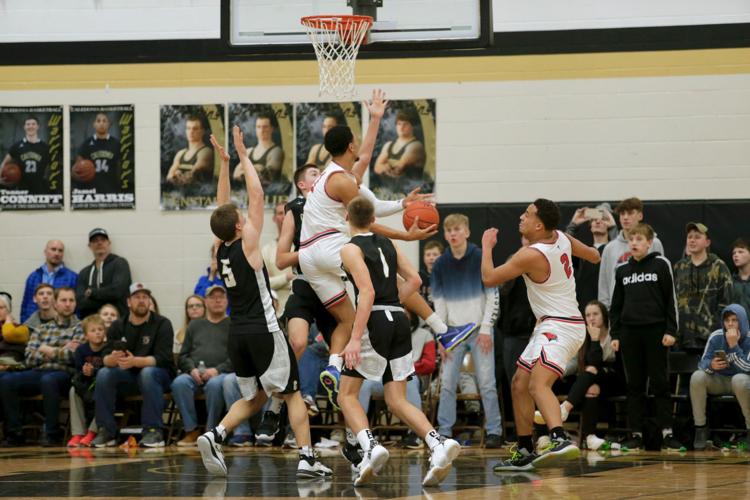 Minnehaha Academy vs Caledonia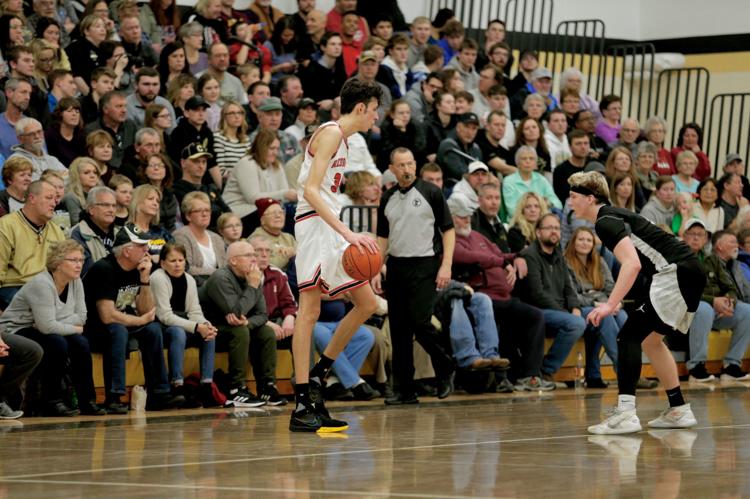 Minnehaha Academy vs Caledonia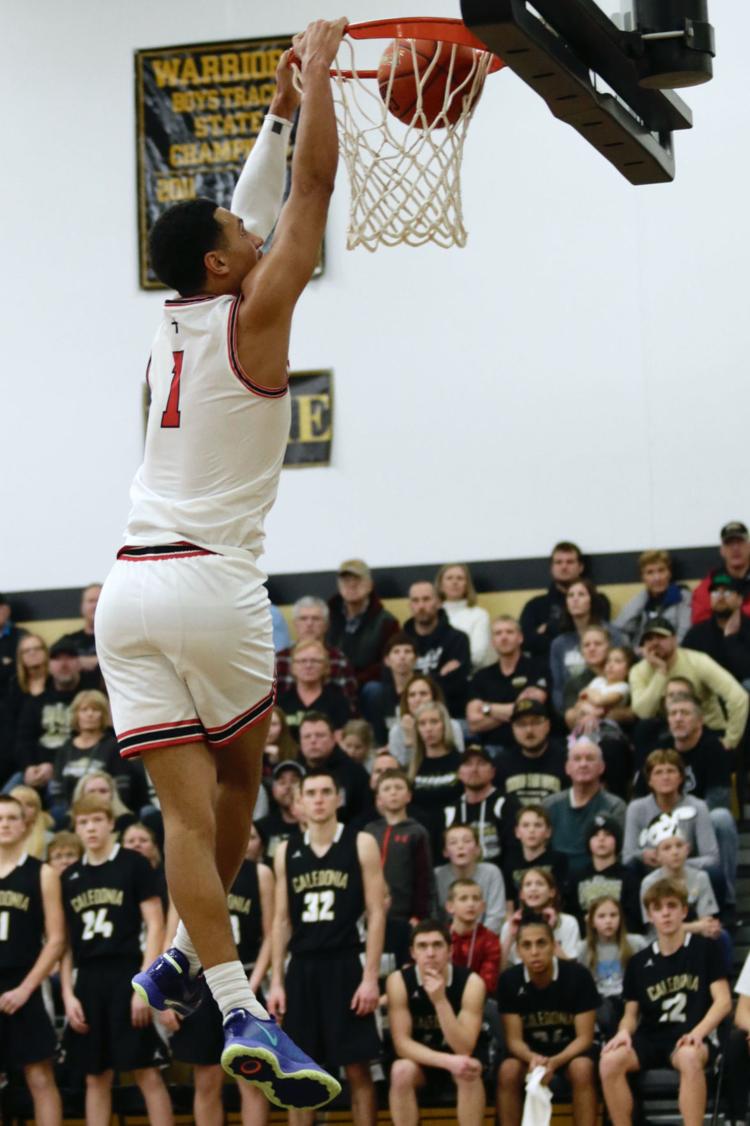 Minnehaha Academy vs Caledonia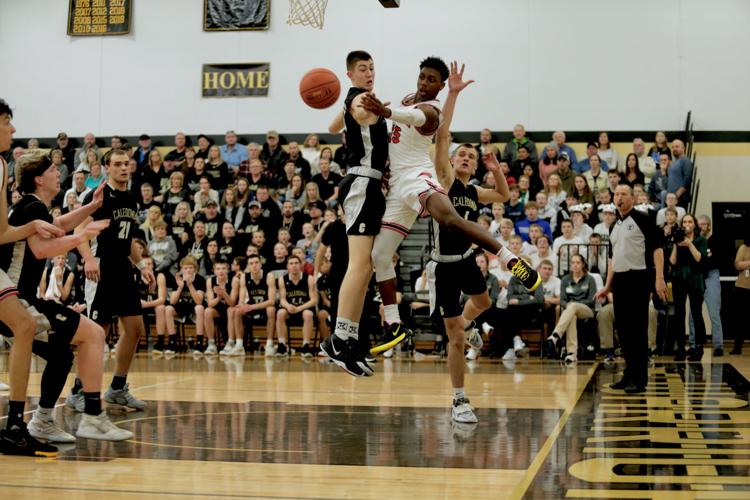 Minnehaha Academy vs Caledonia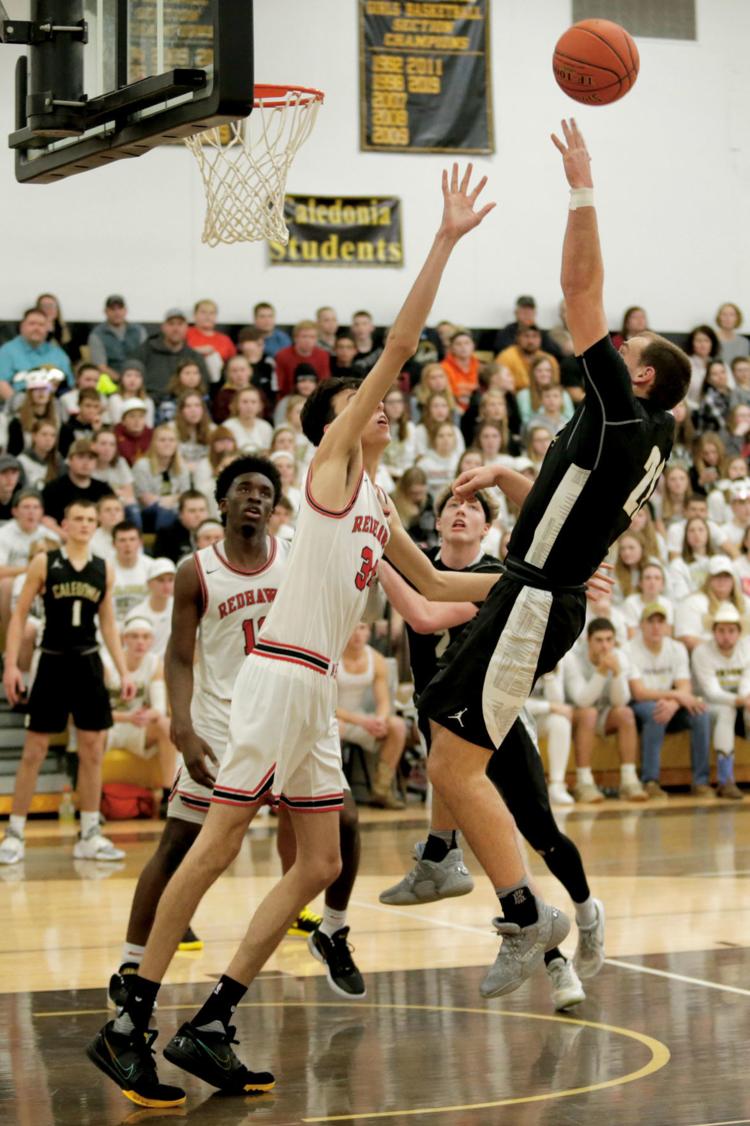 Minnehaha Academy vs Caledonia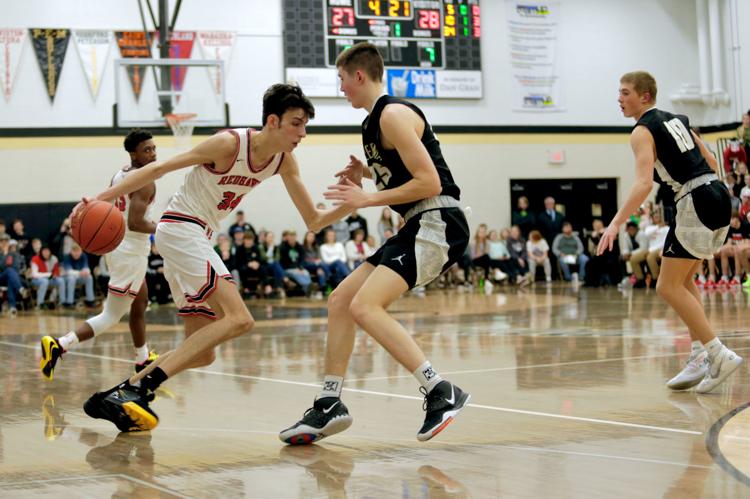 Minnehaha Academy vs Caledonia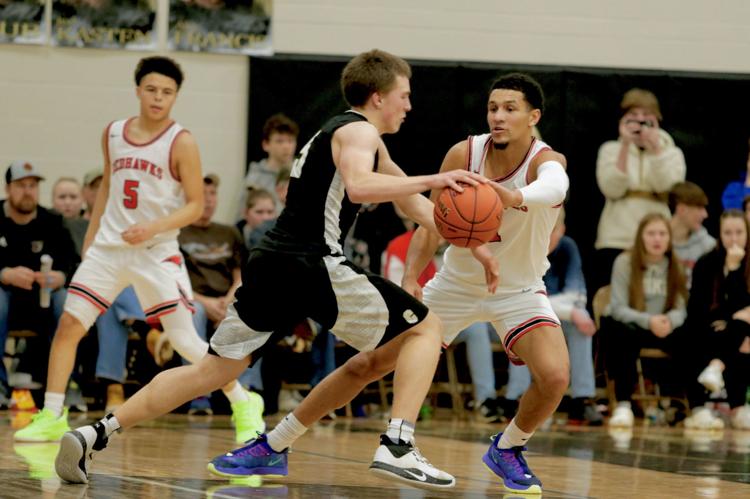 Minnehaha Academy vs Caledonia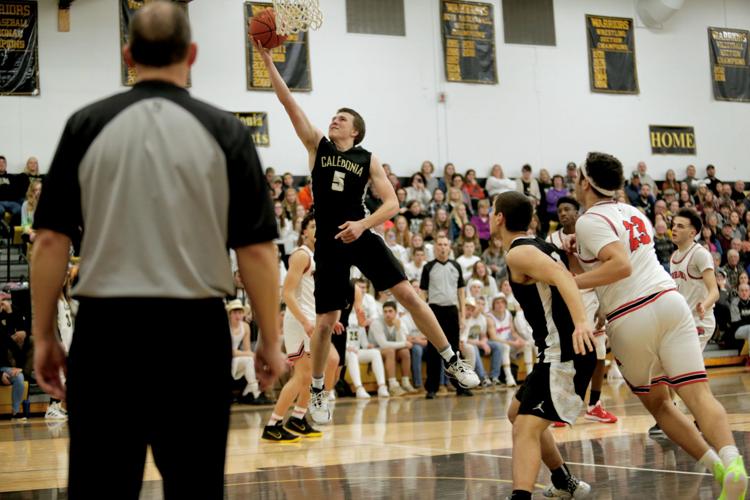 Minnehaha Academy vs Caledonia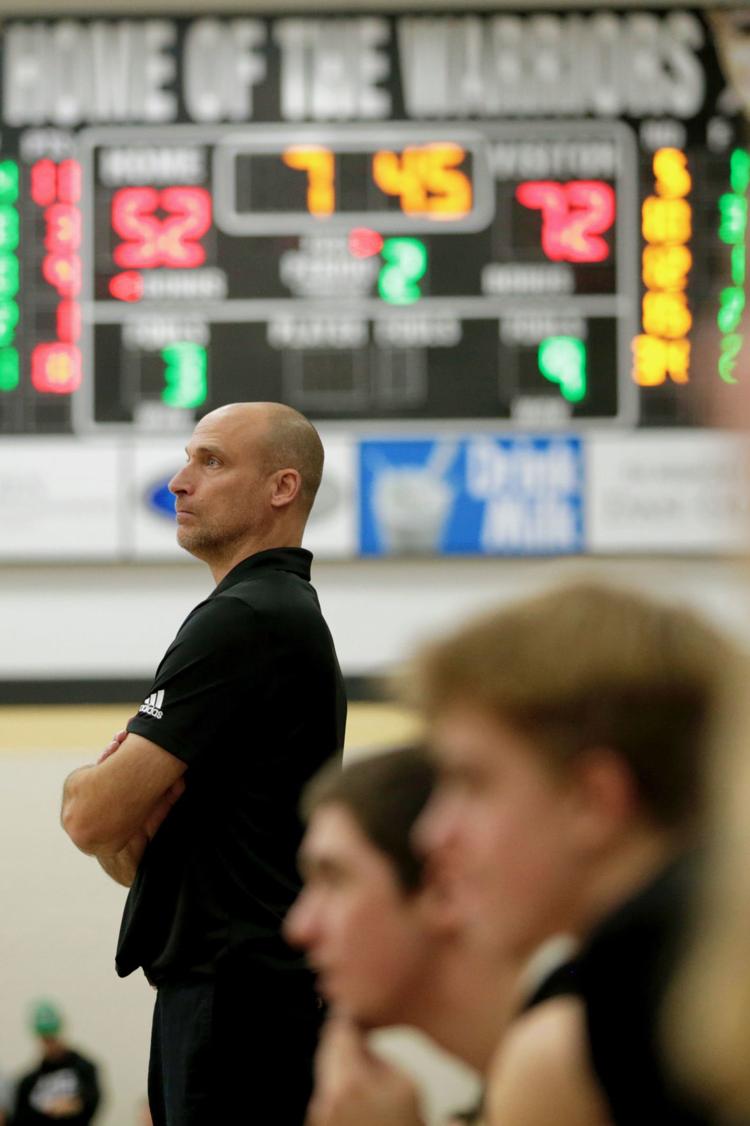 Minnehaha Academy vs Caledonia