Sole possession of first place in the MVC is on the line Friday night when the Sparta High School boys basketball team travels to Onalaska.
Central (8-1, 2-0) forced a three-way tie at the top of the standings by beating Logan 74-35 on Thursday, but either the Hilltoppers (8-1, 2-0) or Spartans (9-2, 2-0) will be standing alone at the top after Friday night's game.
The Tribune will be there, so follow @SommerfeldtLAX for updates on Twitter if you can't go and check out lacrossetribune.com for photos, video and a story about the game Friday night.
Onalaska is a mainstay in terms of an MVC contender. The Hilltoppers have pushed Central hard the last two years and beat the Red Raiders n a home game a year ago.
Junior Carson Arenz is averaging a team-best 17.4 points per game, and classmate Tyrell Stuttley isn't far behind at 15.6 ppg. Arenz can score from all over the court, and Stuttley has been a force in the paint both offensively and defensively since last season.
Stuttley's defense will be needed against Sparta, which has both size and the ability to score inside.
The Spartans have never won an MVC championship in boys basketball, but they have been consistent this season and enter their biggest matchup so far with a five-game winning streak.
Sparta is also battle-tested in close games with five of their victories coming with winning margins of six points or less.
The Spartans have won with balance and have five players who have reached doubles figures at least once in the last three games. Senior Nick Church is averaging 20 ppg during Sparta's current winning streak, and Juan Aguilar just scored 24 in a 74-70 nonconference win over West Salem last week.
MVC BOYS
| Team | Ovr. W-L | Conf. W-L |
| --- | --- | --- |
| Onalaska | 9-1 | 3-0 |
| Central | 8-1 | 2-0 |
| Sparta | 9-3 | 2-1 |
| Holmen | 5-5 | 2-1 |
| Aquinas | 3-7 | 0-1 |
| Tomah | 2-6 | 0-2 |
| Logan | 3-7 | 0-4 |
Feb. 19: Eau Claire North vs. La Crosse Central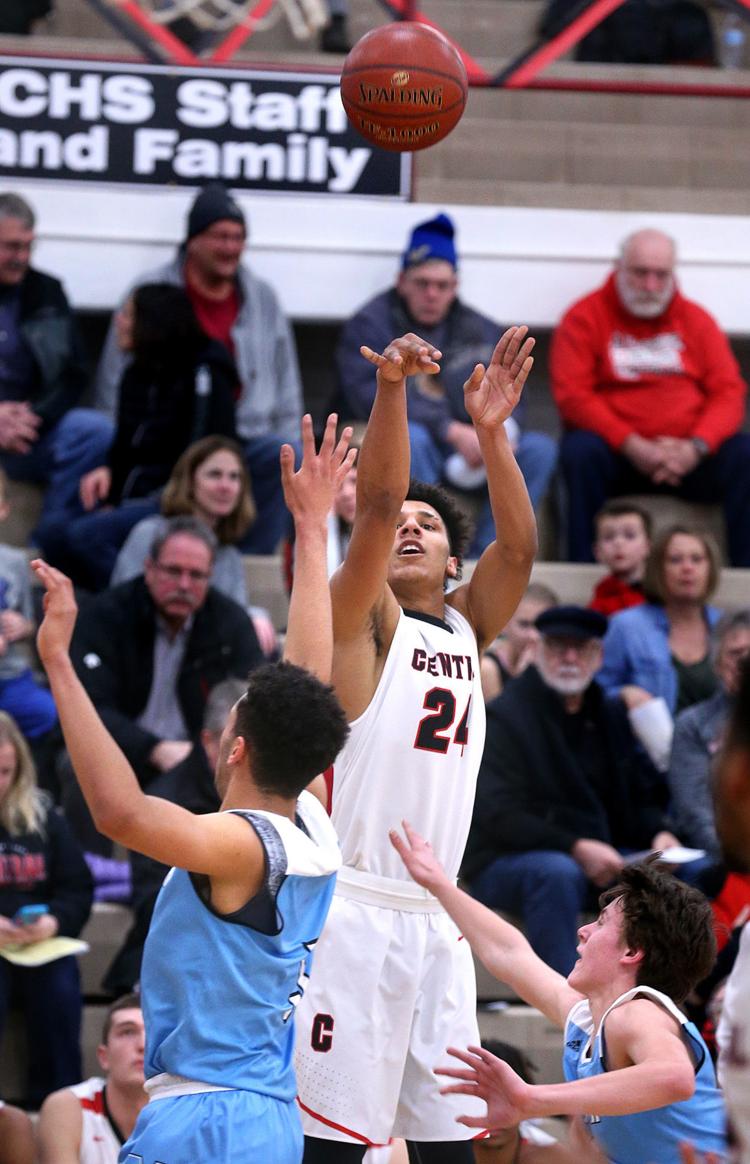 Feb. 19: Eau Claire North vs. La Crosse Central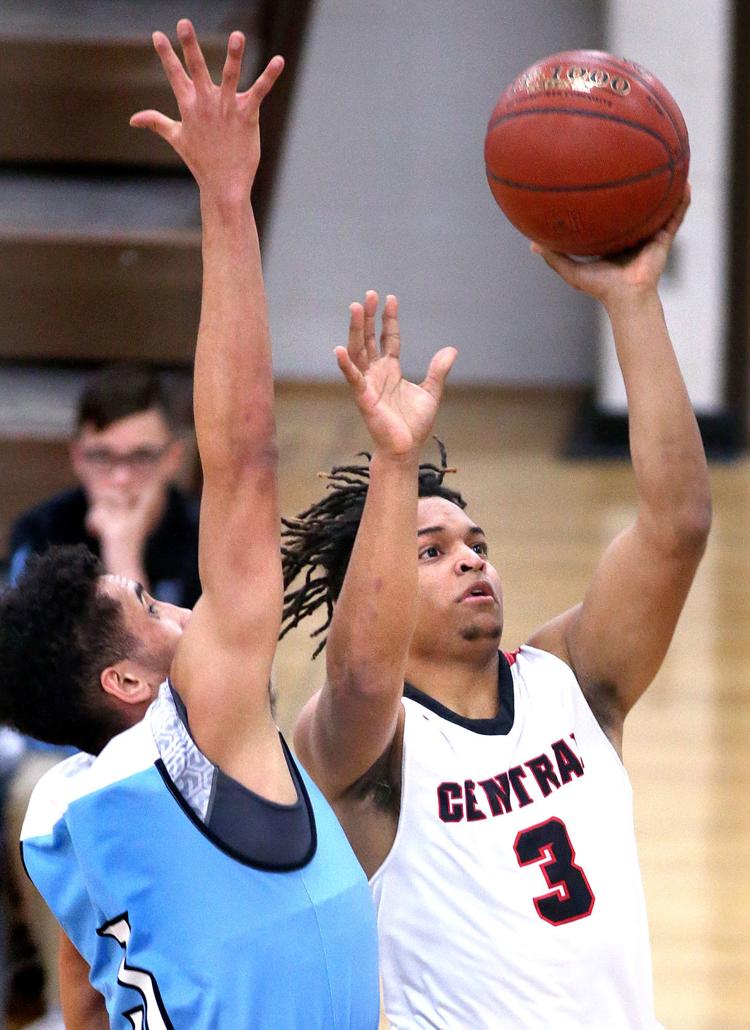 Feb. 19: Eau Claire North vs. La Crosse Central
Feb. 19: Eau Claire North vs. La Crosse Central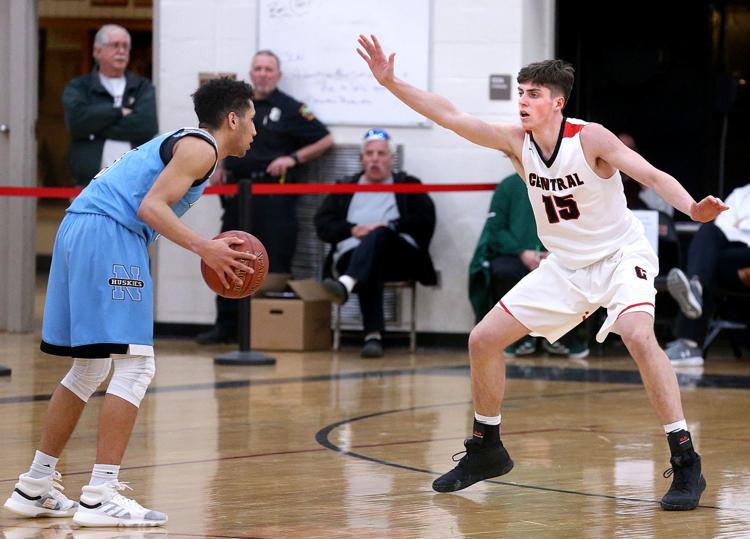 Feb. 19: Eau Claire North vs. La Crosse Central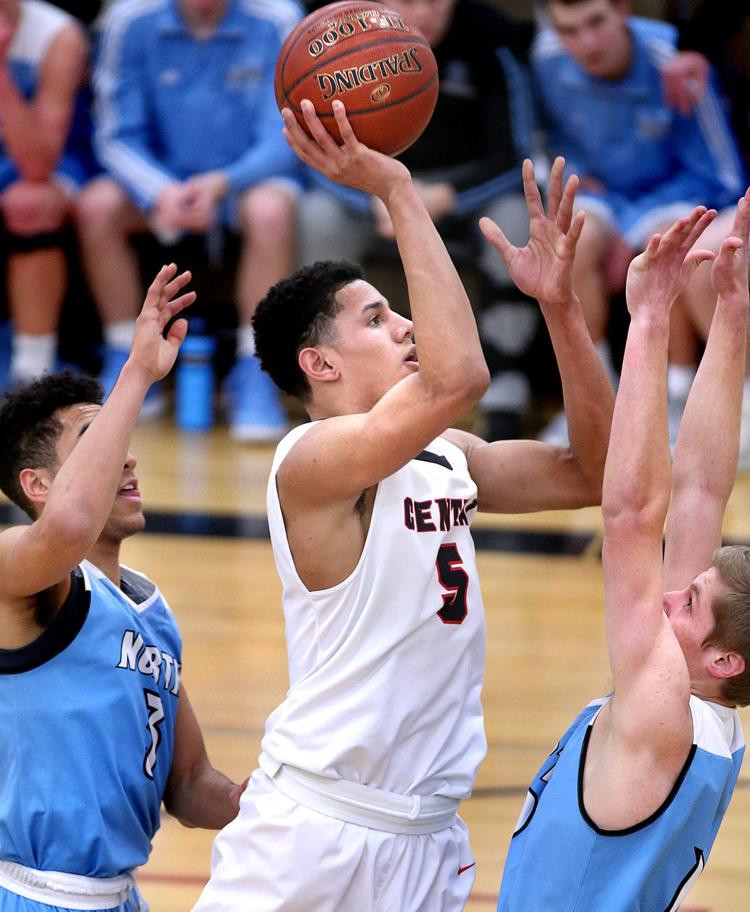 Feb. 19: Eau Claire North vs. La Crosse Central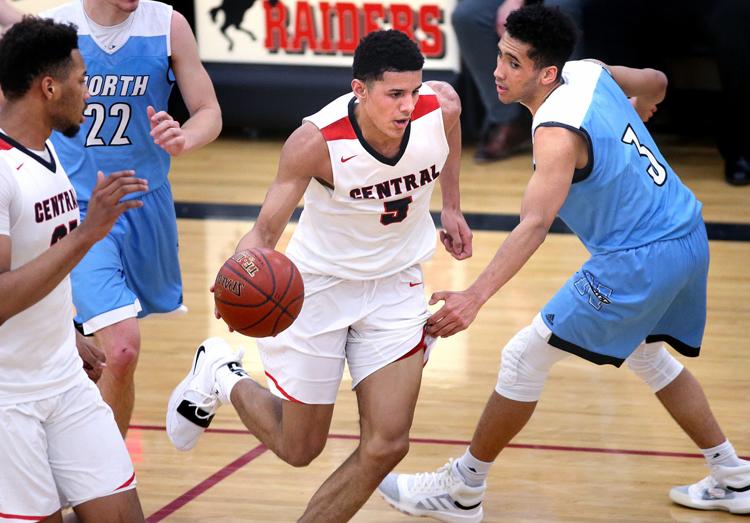 Feb. 19: Eau Claire North vs. La Crosse Central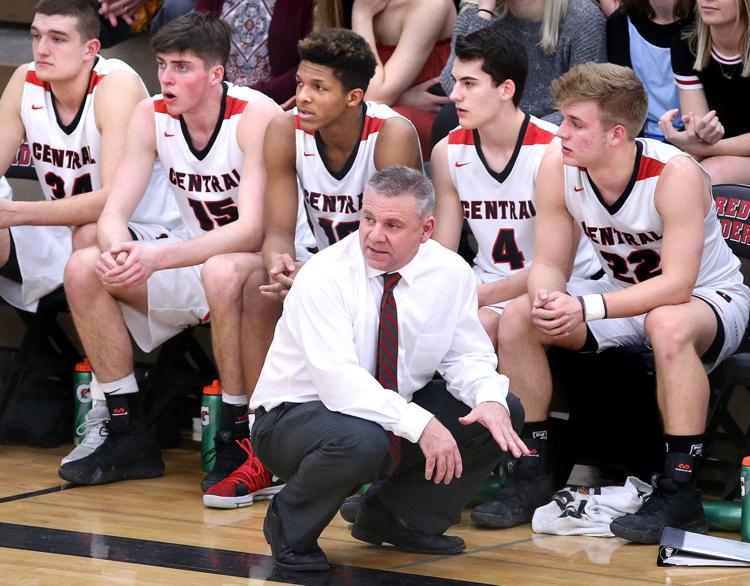 Feb. 19: Eau Claire North vs. La Crosse Central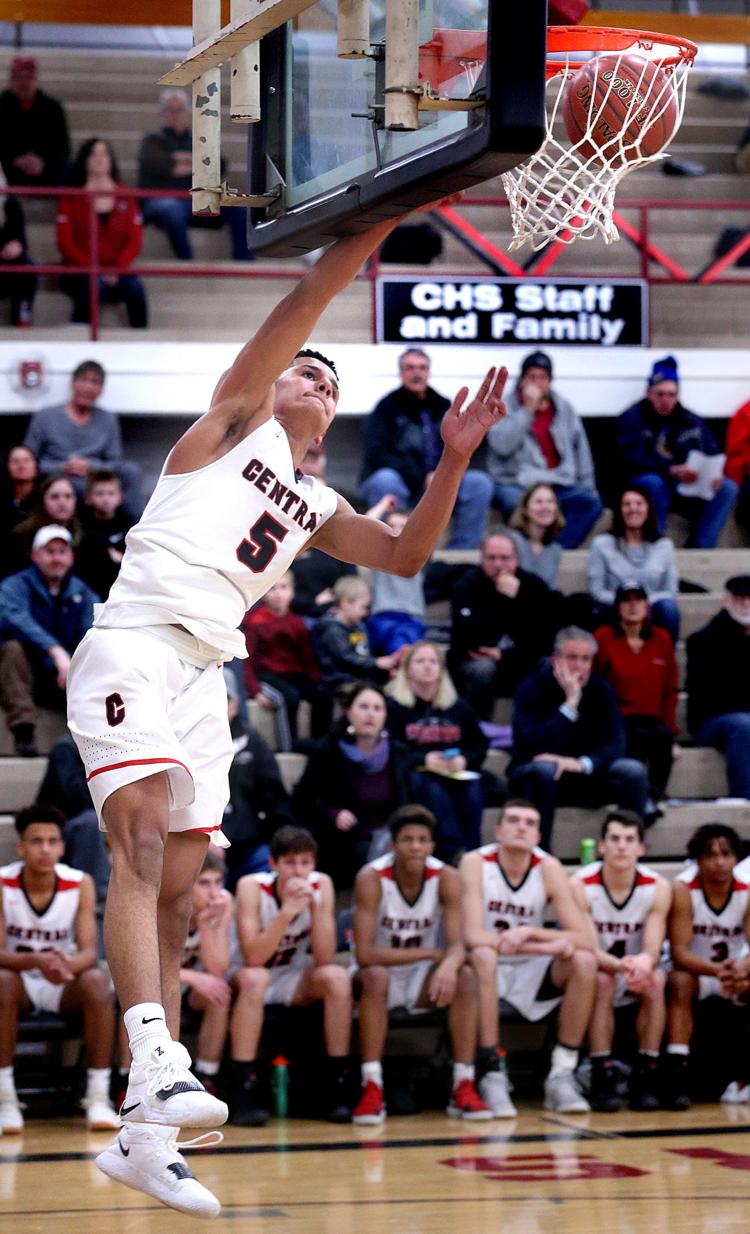 Feb. 19: Eau Claire North vs. La Crosse Central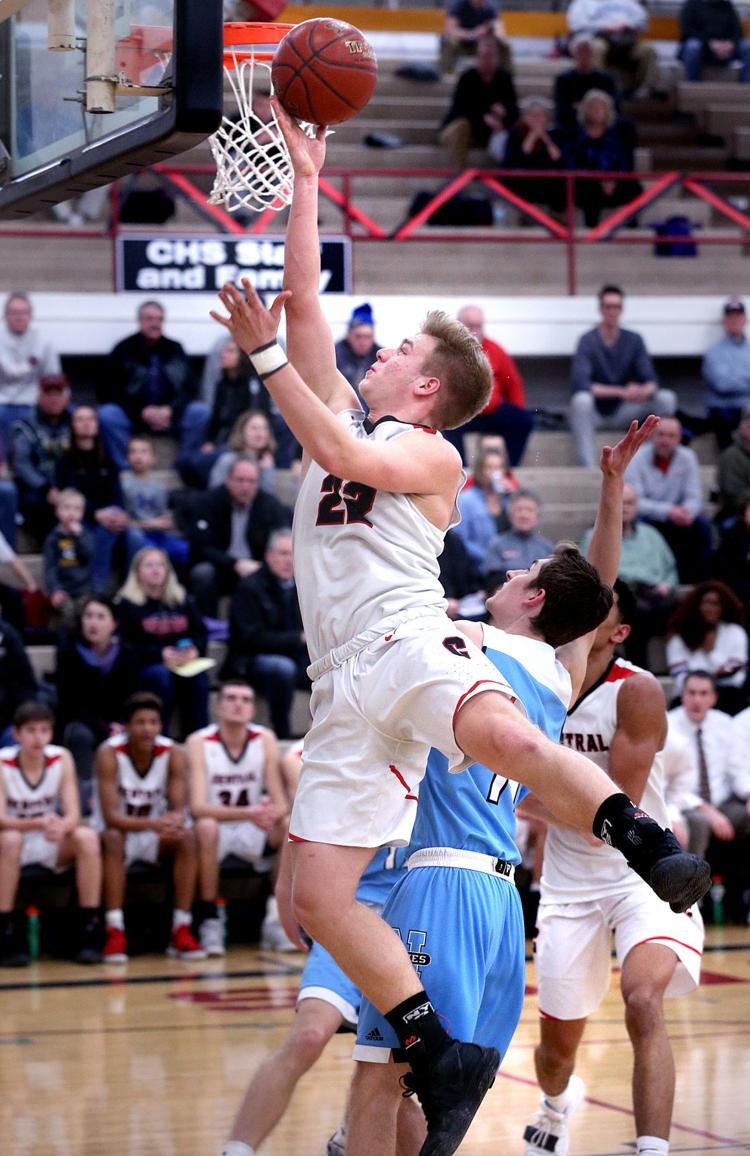 Feb. 14: La Crosse Central vs. Onalaska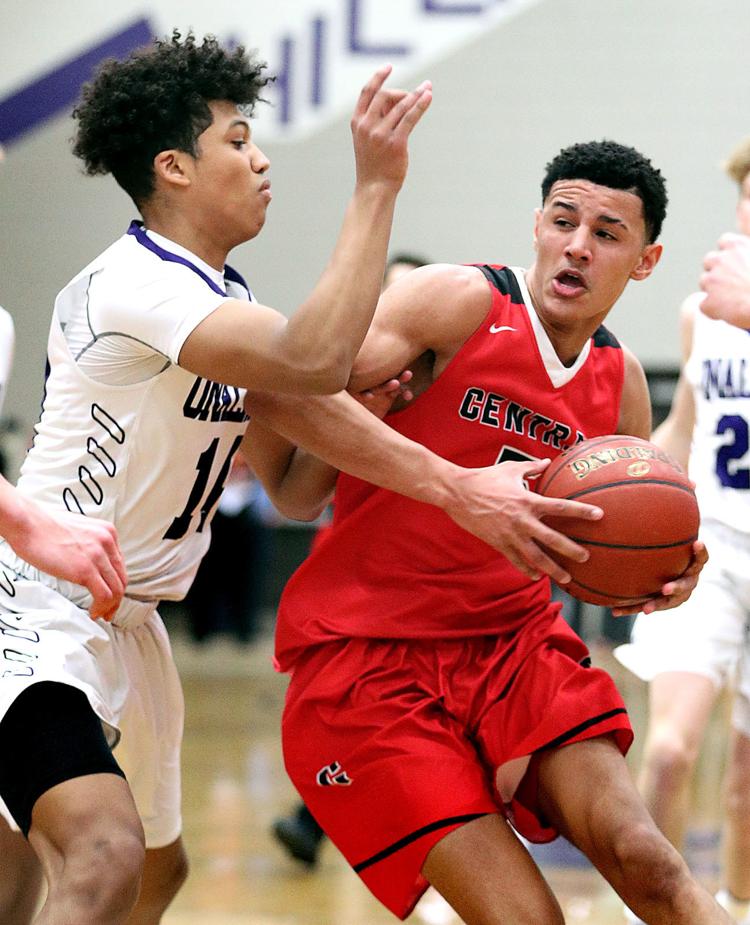 Feb. 14: La Crosse Central vs. Onalaska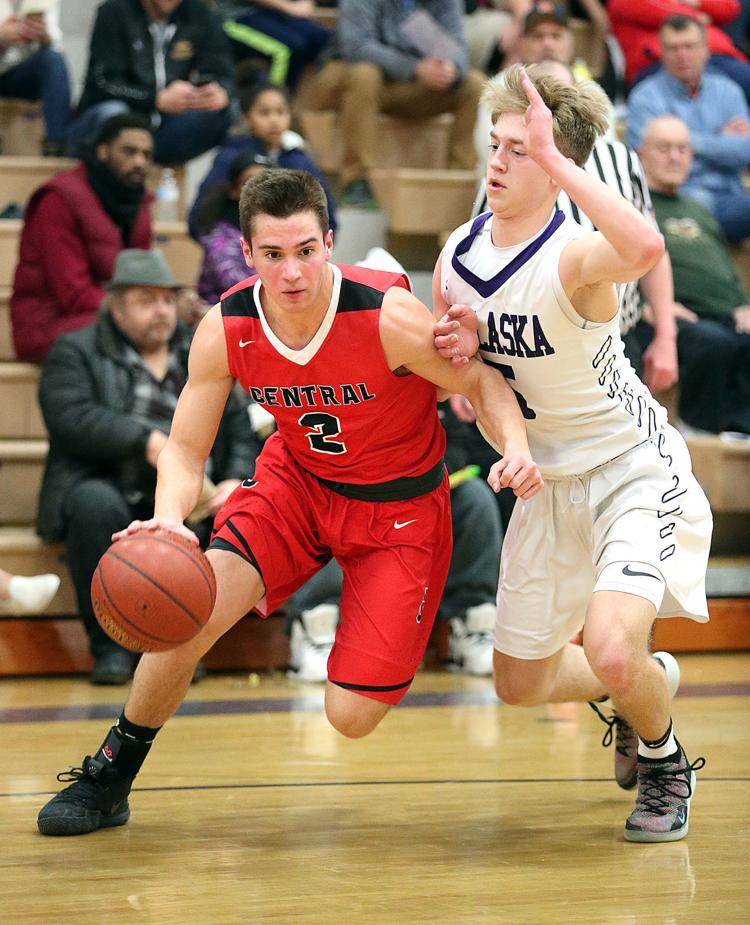 Feb 8: West Salem vs GET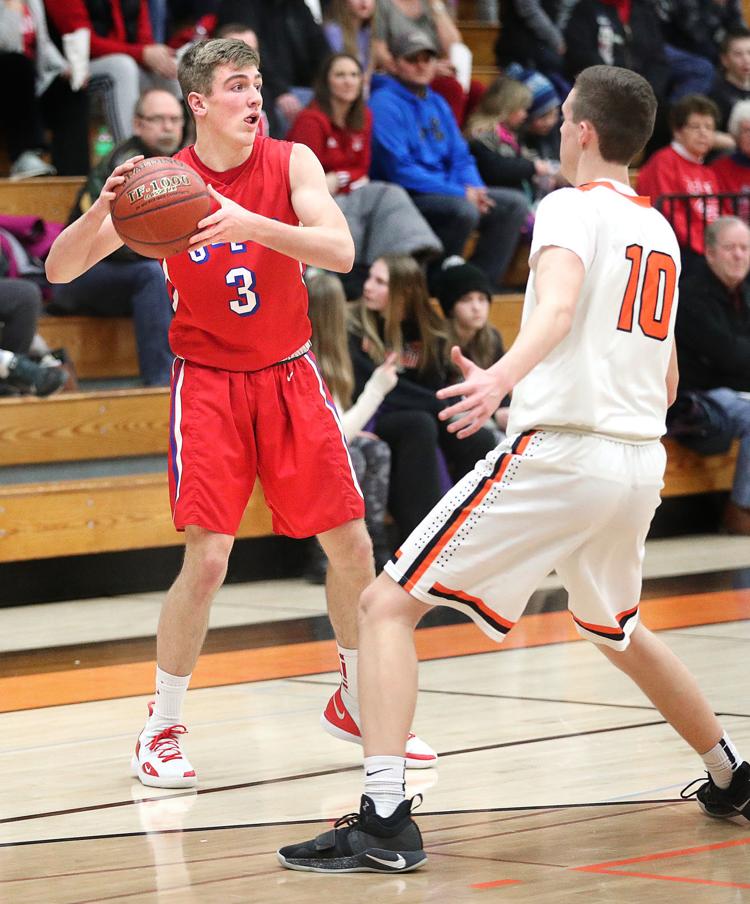 Feb 8: West Salem vs GET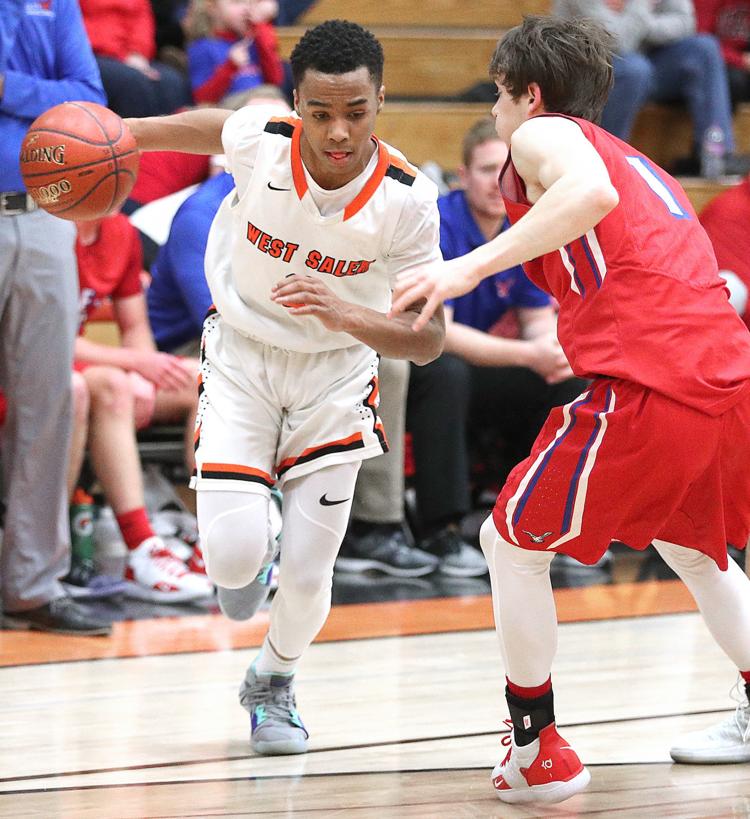 Feb 8: West Salem vs GET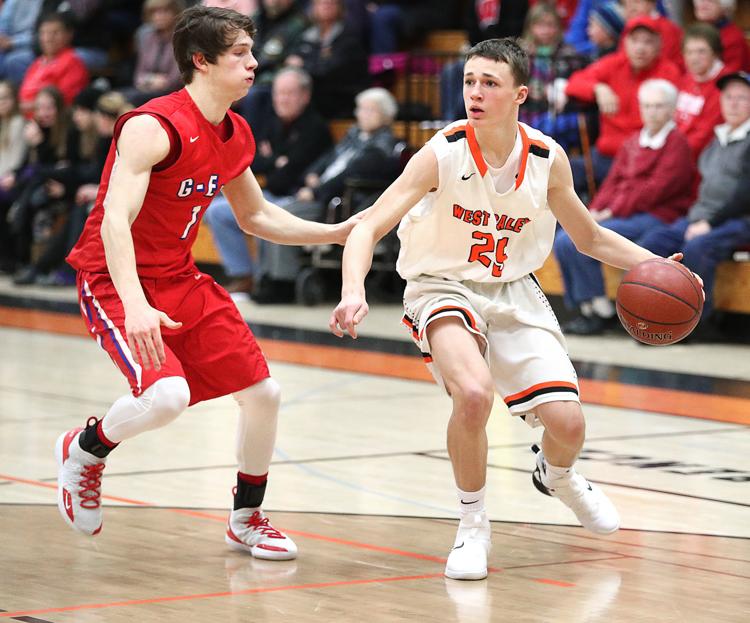 Feb 8: West Salem vs GET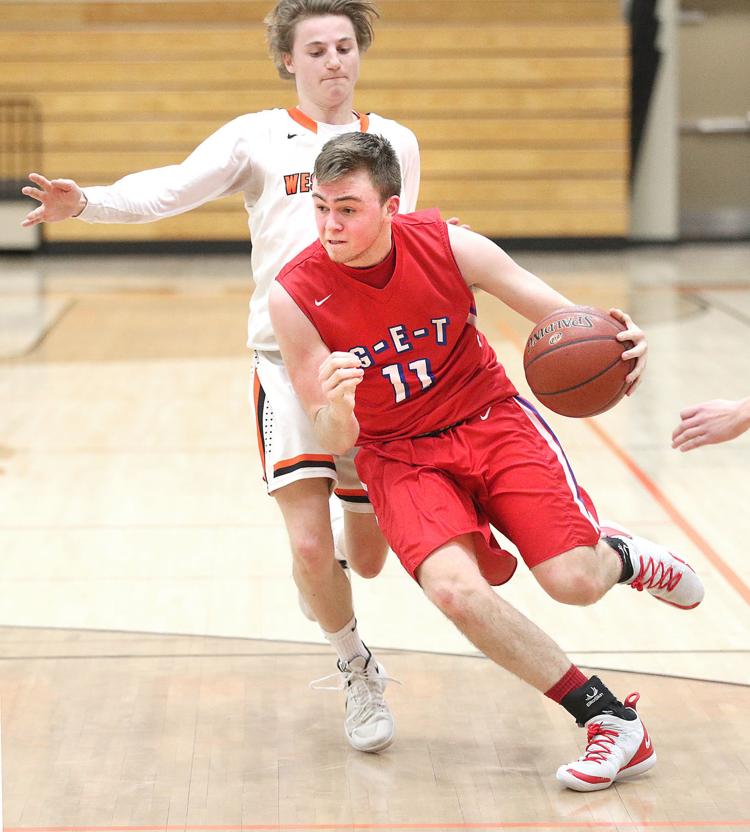 Feb 8: West Salem vs GET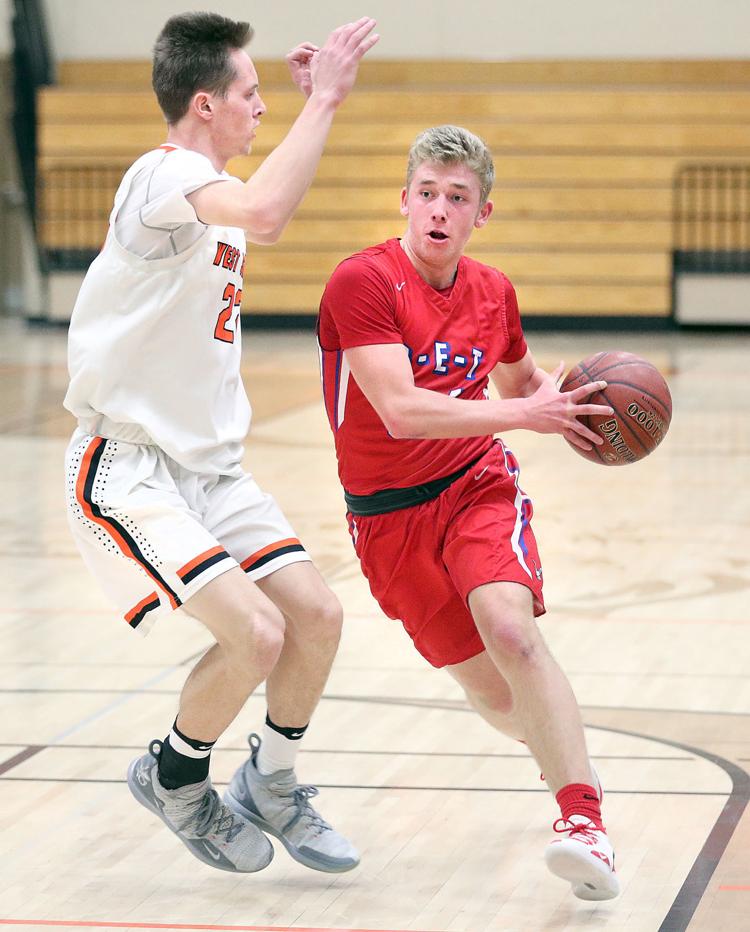 Feb 8: West Salem vs GET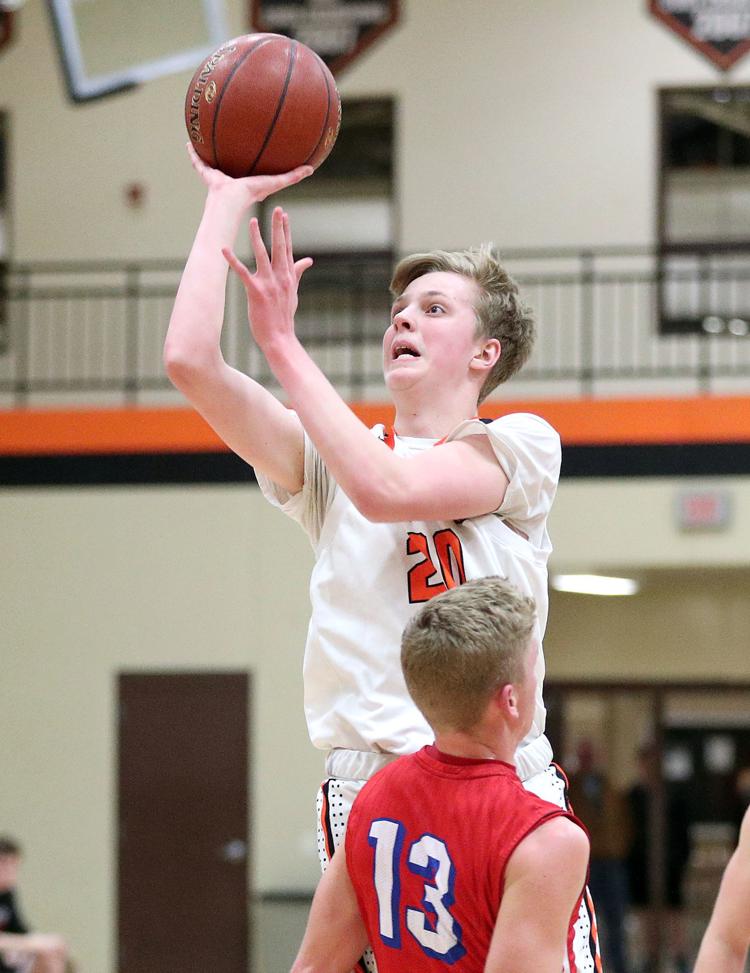 Feb 8: West Salem vs GET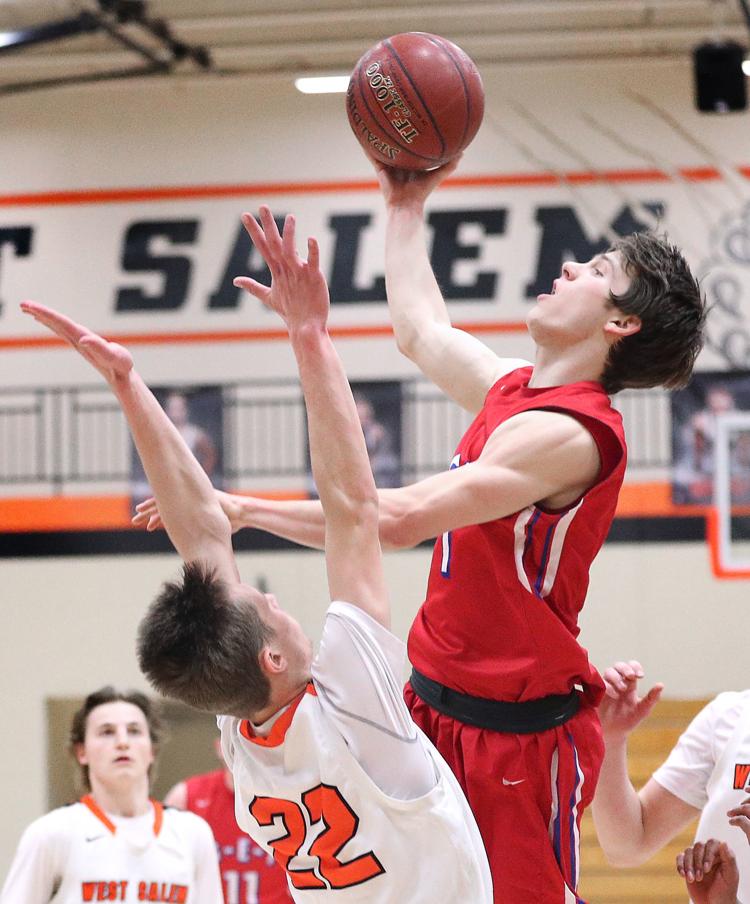 Feb 8: West Salem vs GET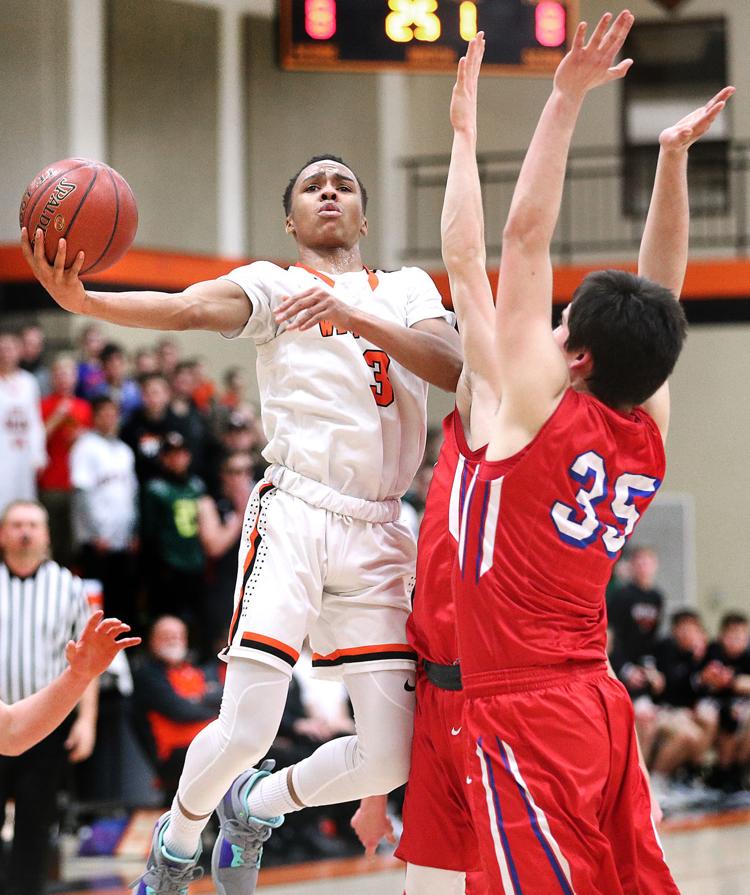 Feb. 5: Logan vs. Central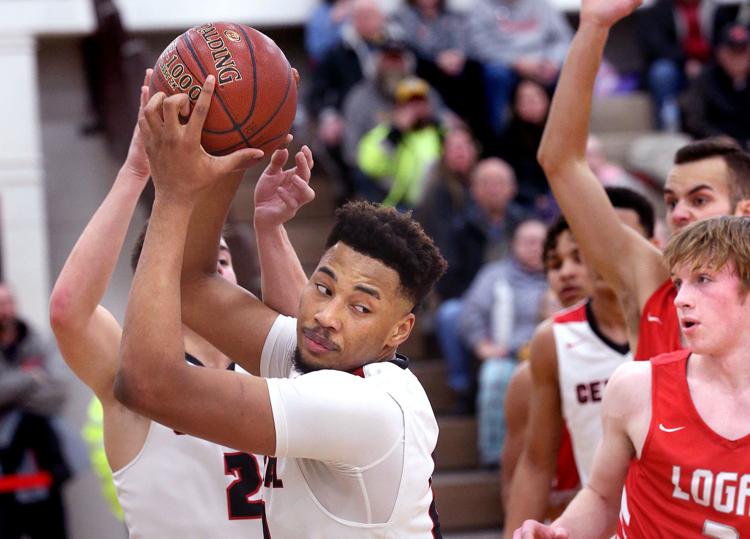 Feb. 5: Logan vs. Central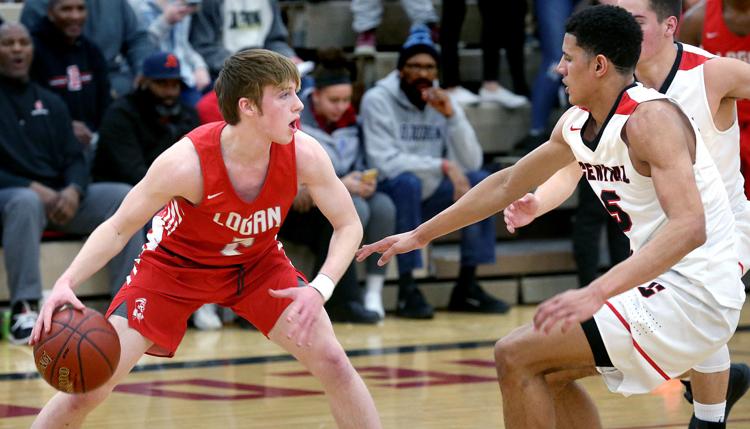 Feb. 5: Logan vs. Central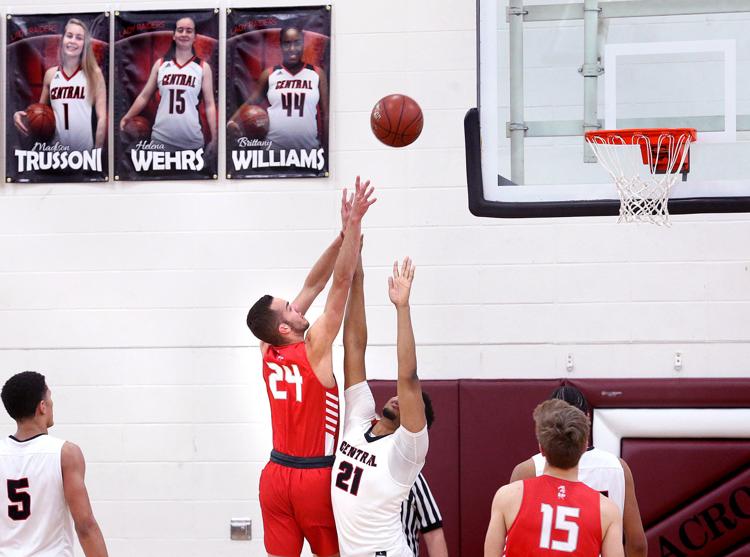 Feb. 5: Logan vs. Central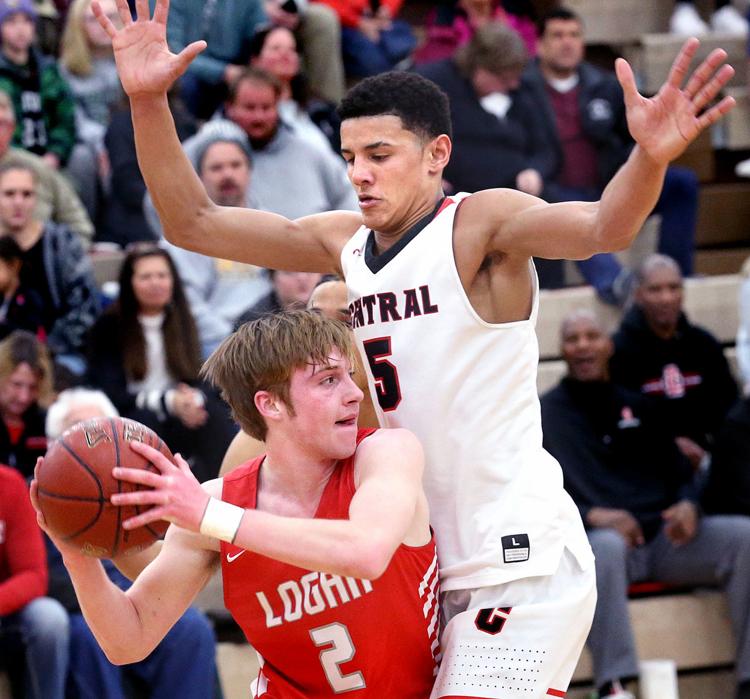 Feb. 5: Logan vs. Central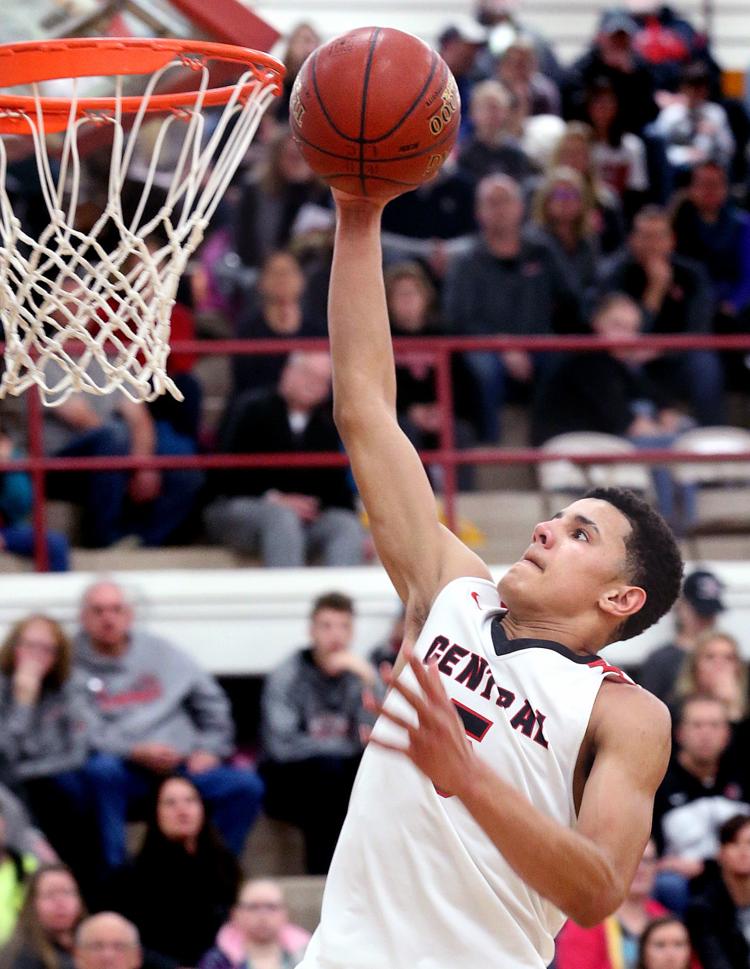 Feb. 5: Logan vs. Central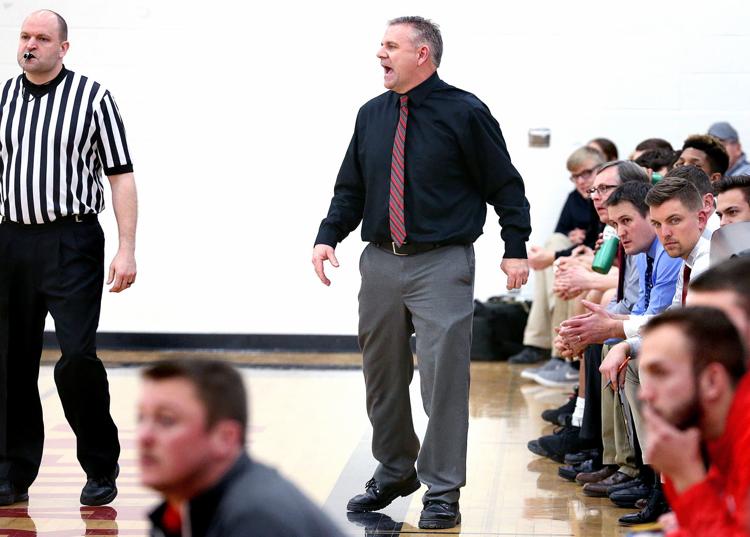 Feb. 5: Logan vs. Central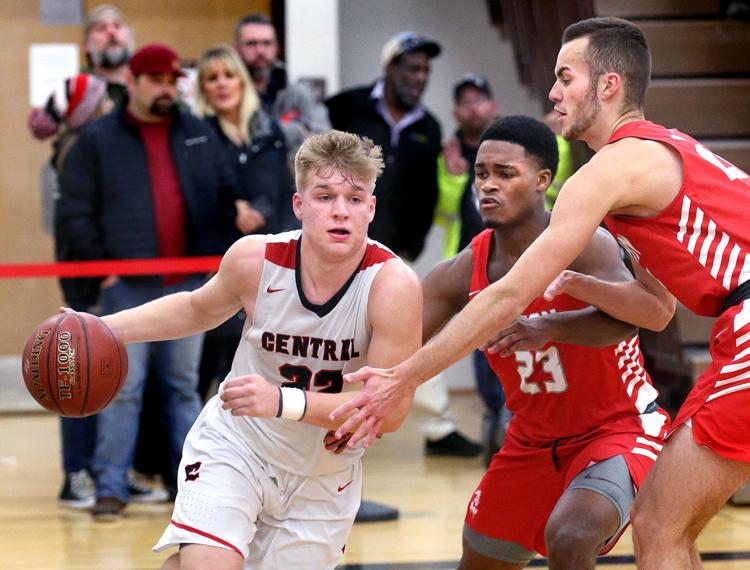 Feb. 5: Logan vs. Central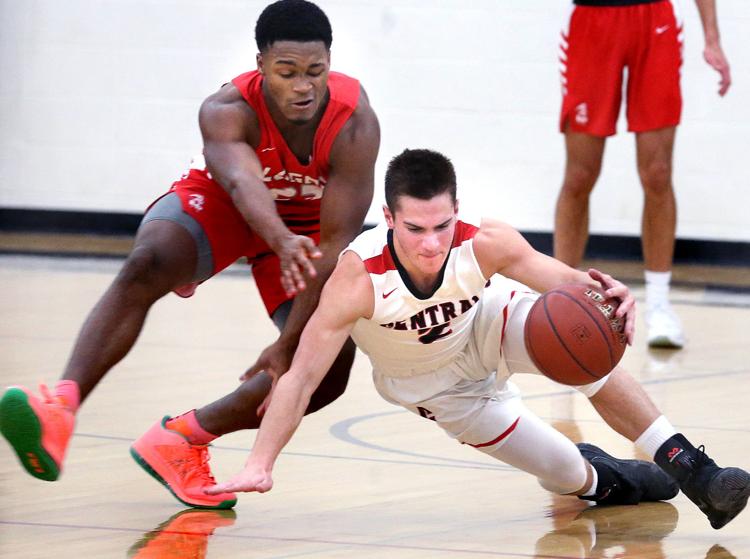 Feb. 5: Logan vs. Central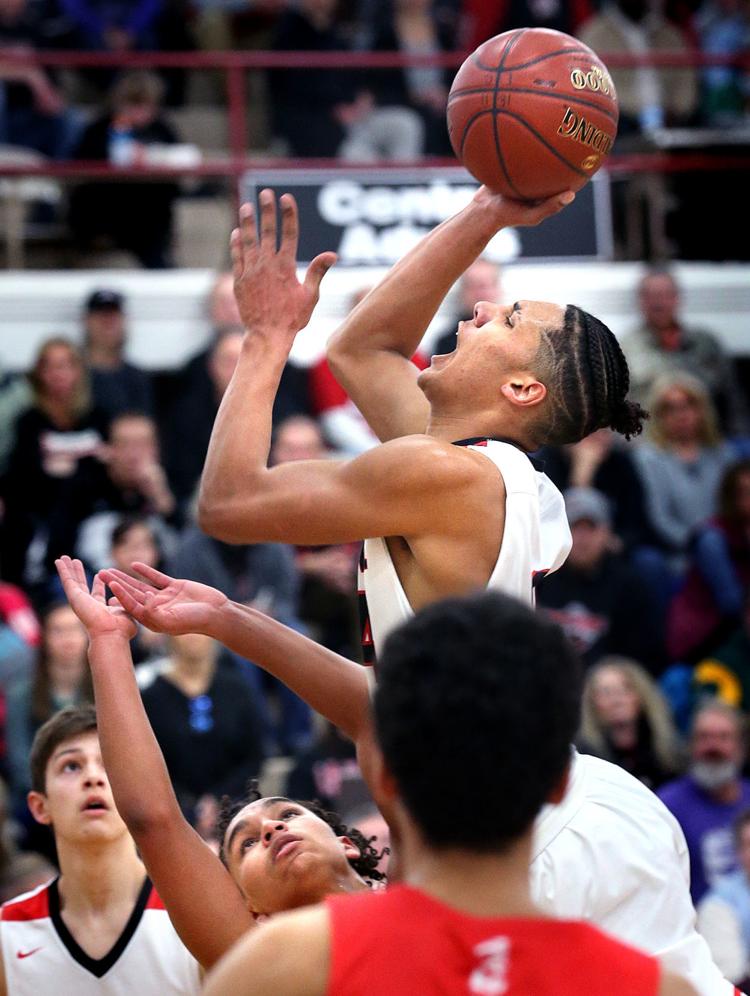 Feb. 1: Onalaska vs. La Crosse Logan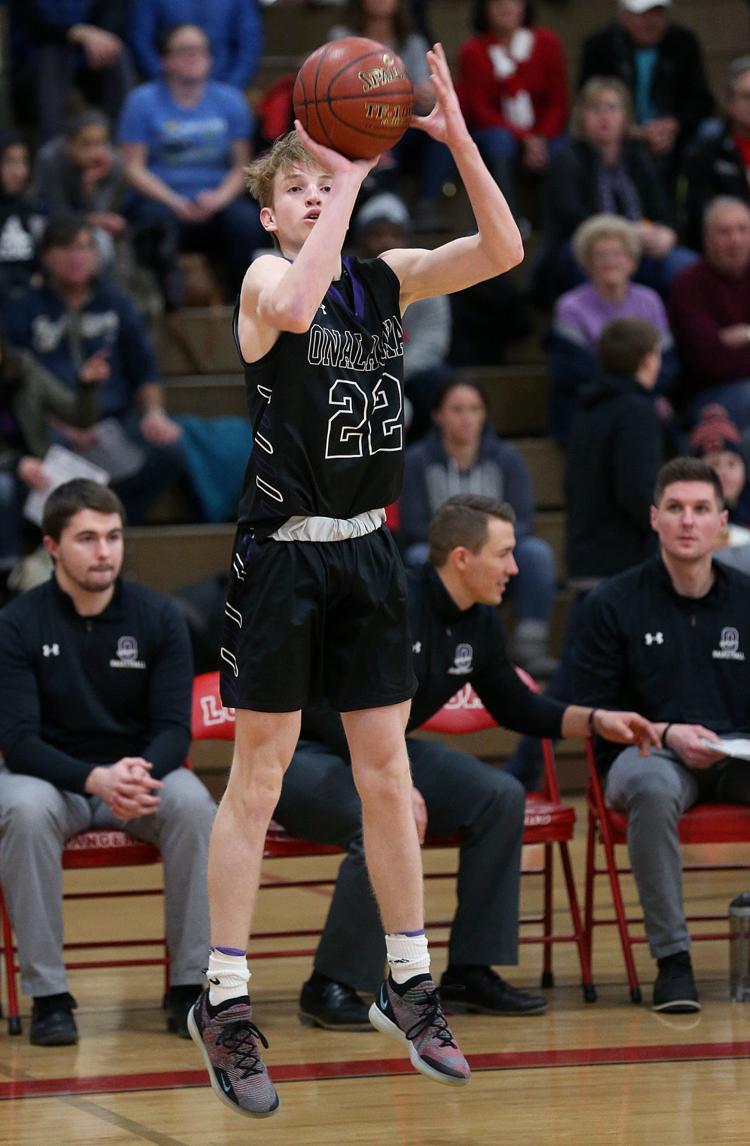 Feb. 1: Onalaska vs. La Crosse Logan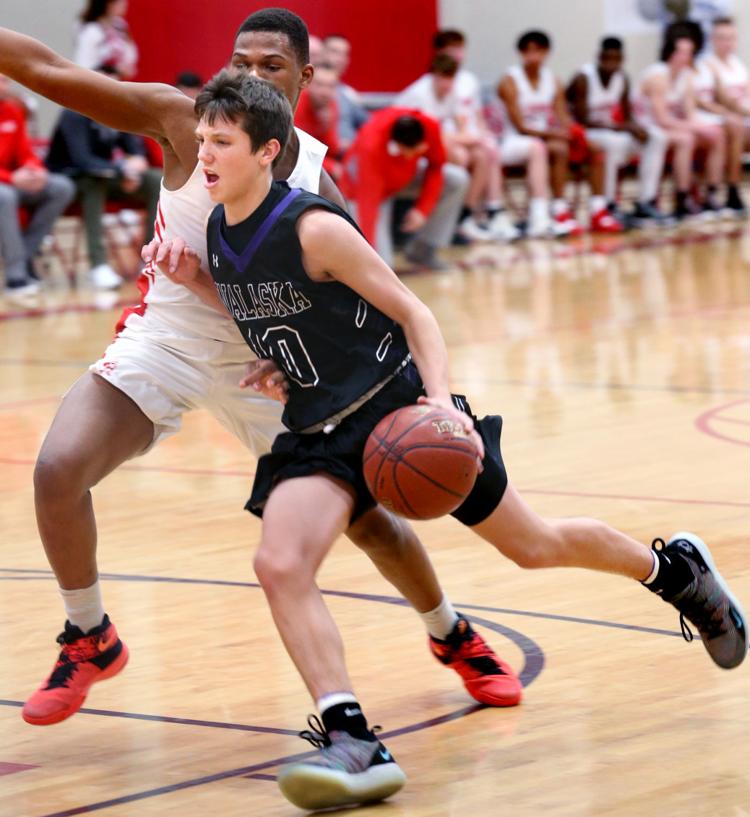 Feb. 1: Onalaska vs. La Crosse Logan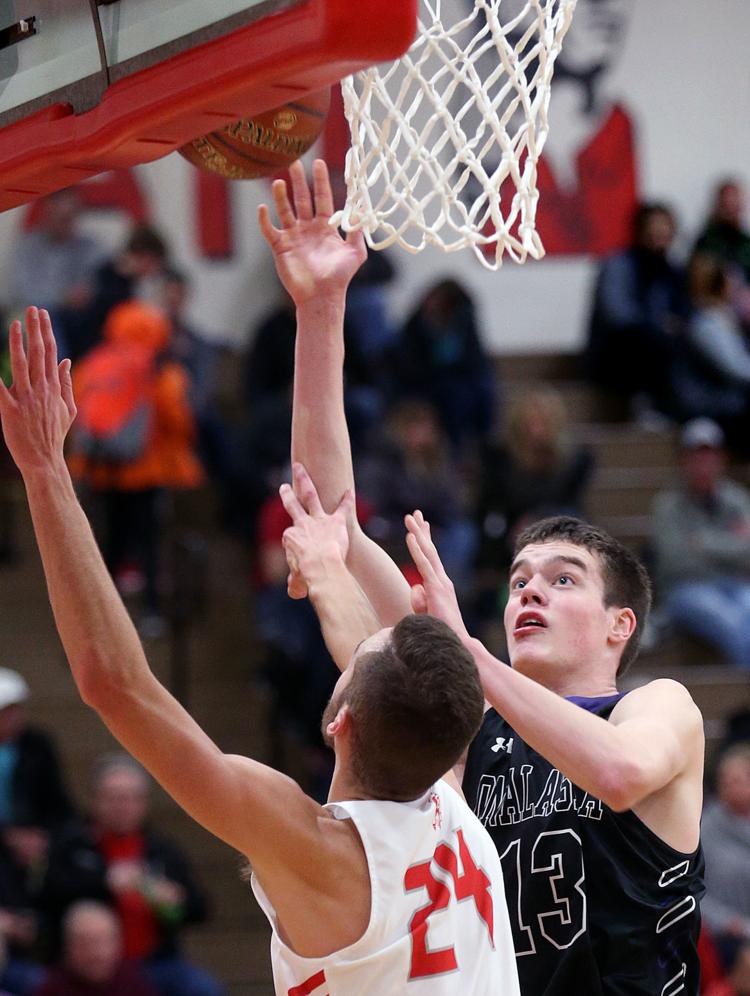 Feb. 1: Onalaska vs. La Crosse Logan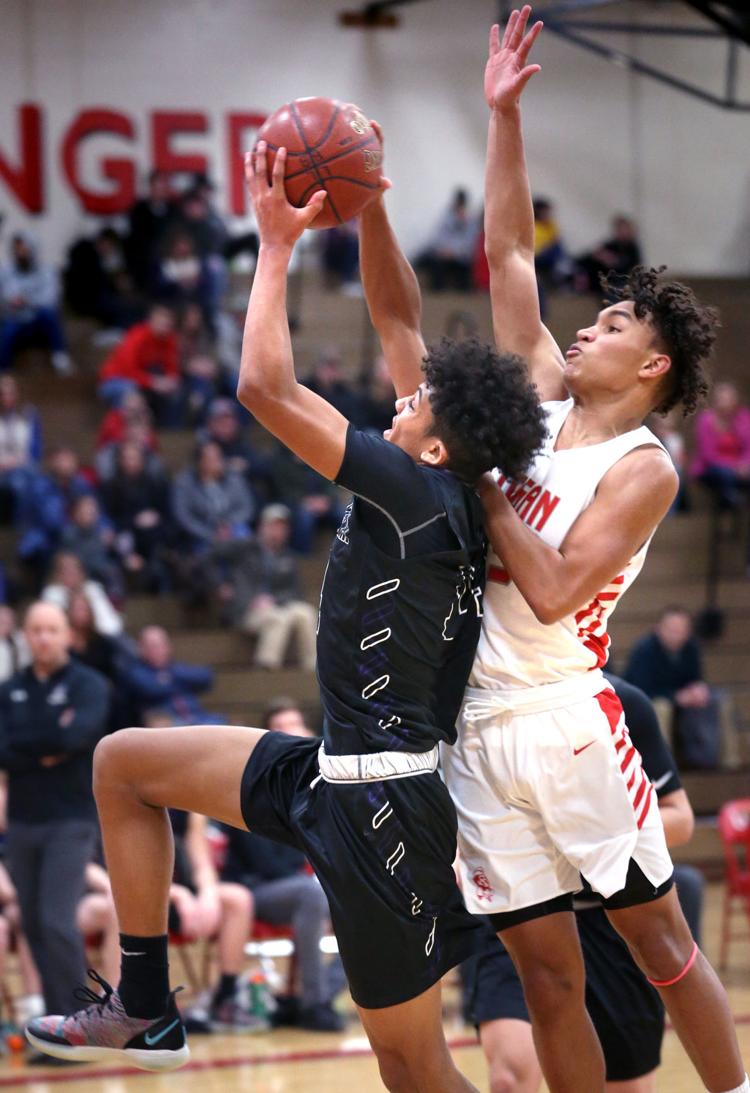 Feb. 1: Onalaska vs. La Crosse Logan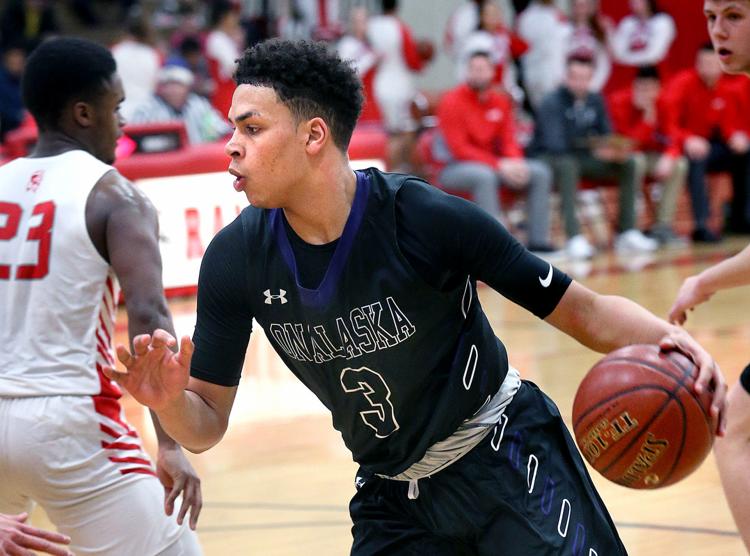 Jan. 26: G-E-T vs. Arcadia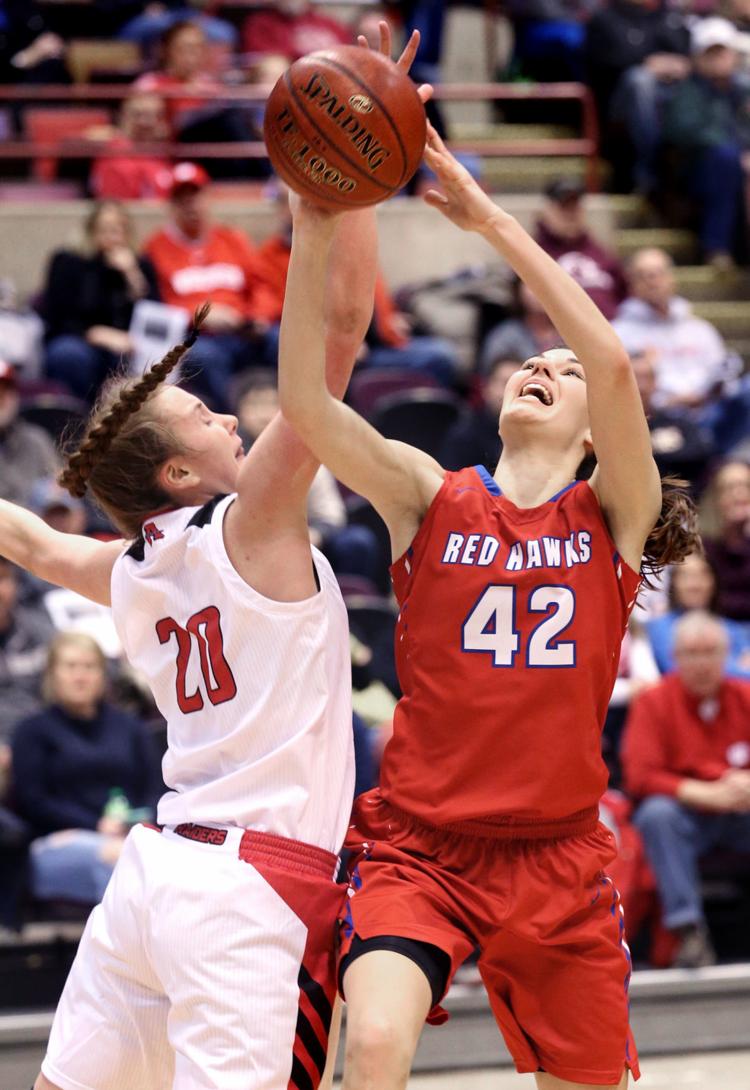 Jan. 26: G-E-T vs. Arcadia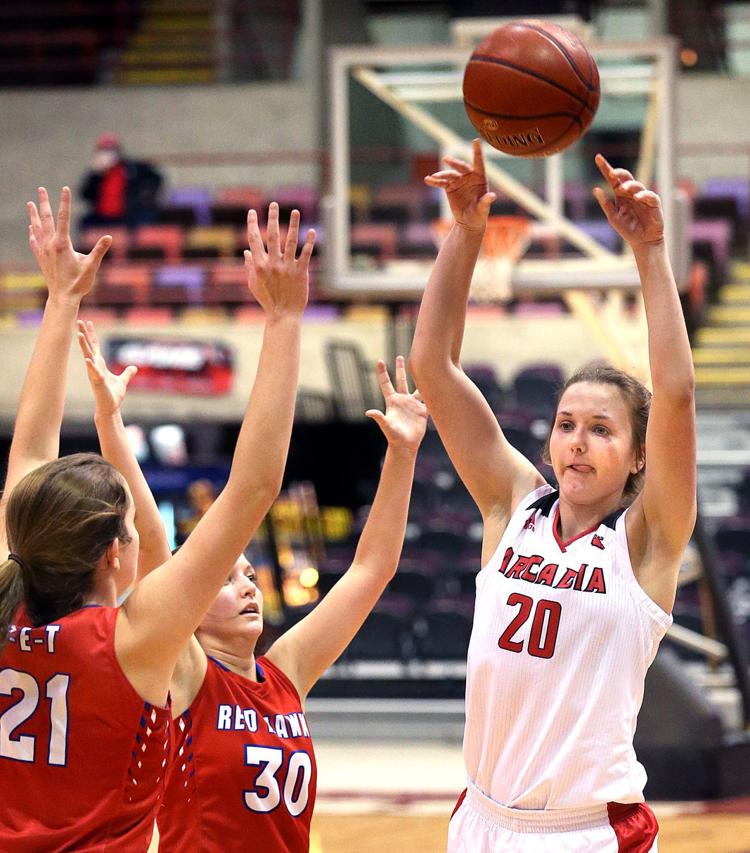 Jan. 26: G-E-T vs. Arcadia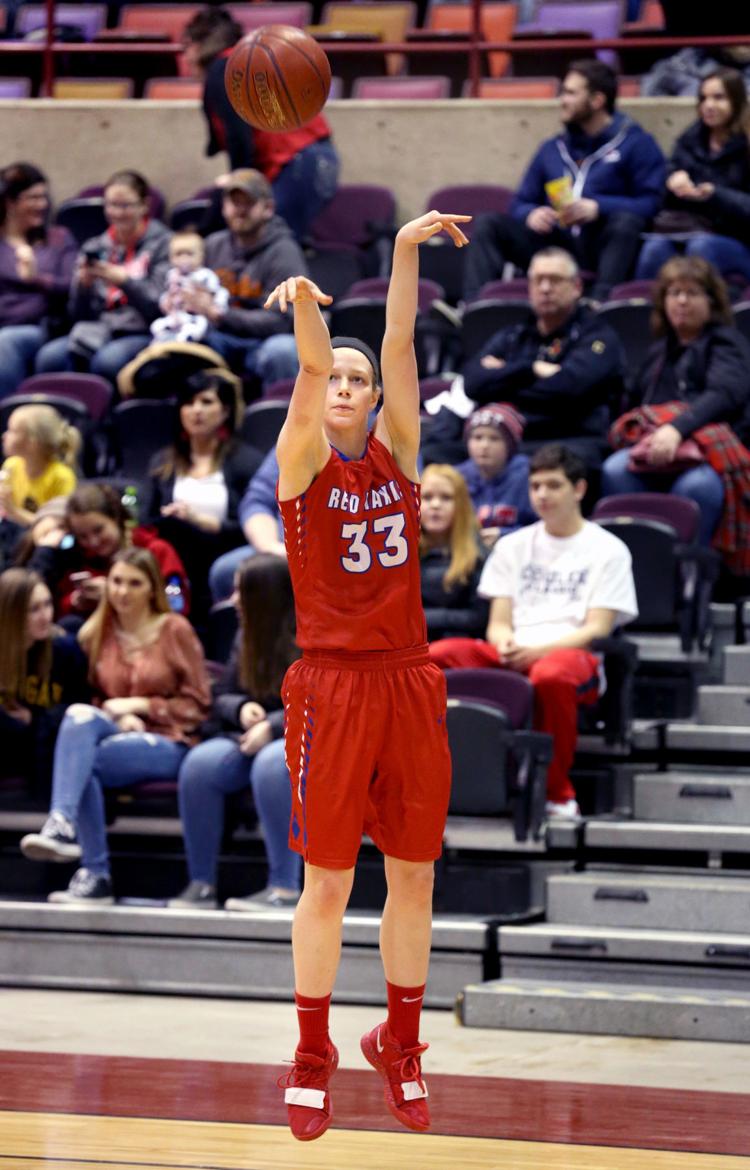 Jan. 26: G-E-T vs. Arcadia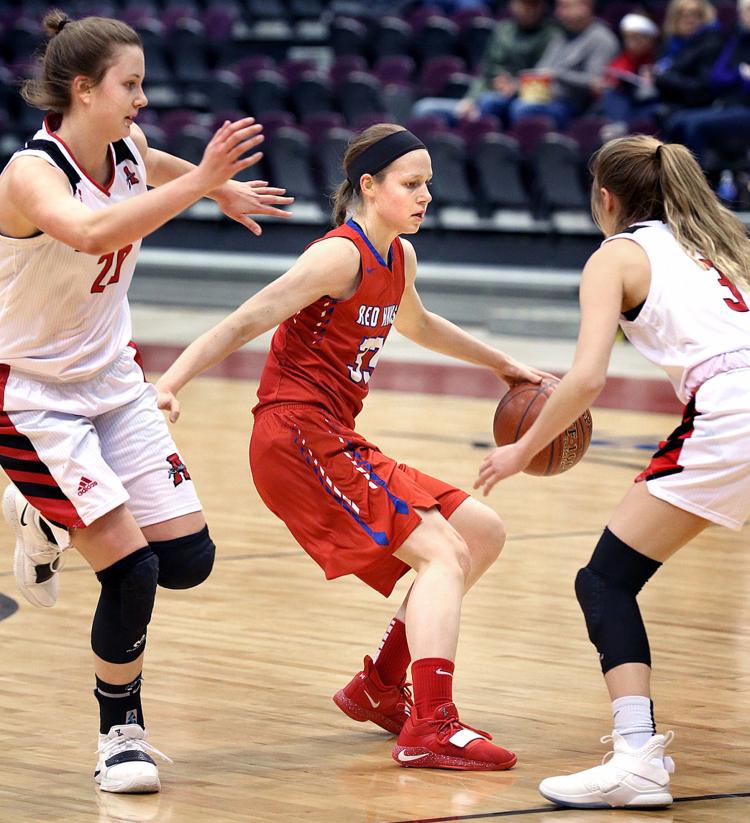 Jan. 26: G-E-T vs. Arcadia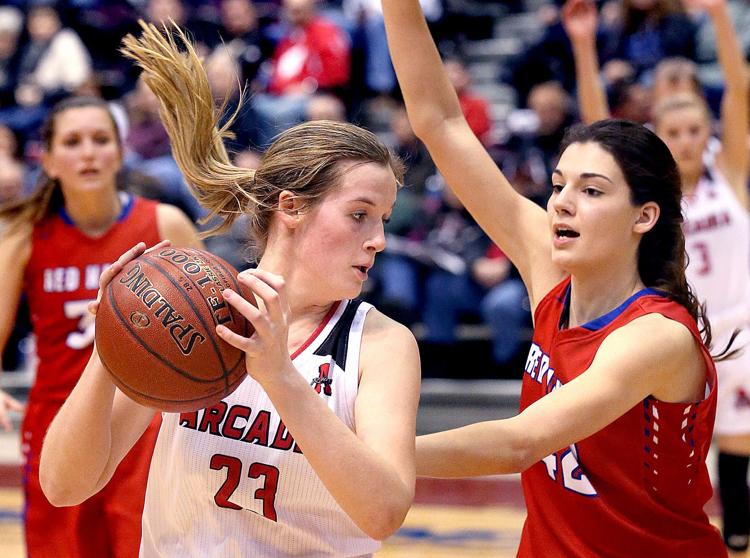 Jan. 26: G-E-T vs. Arcadia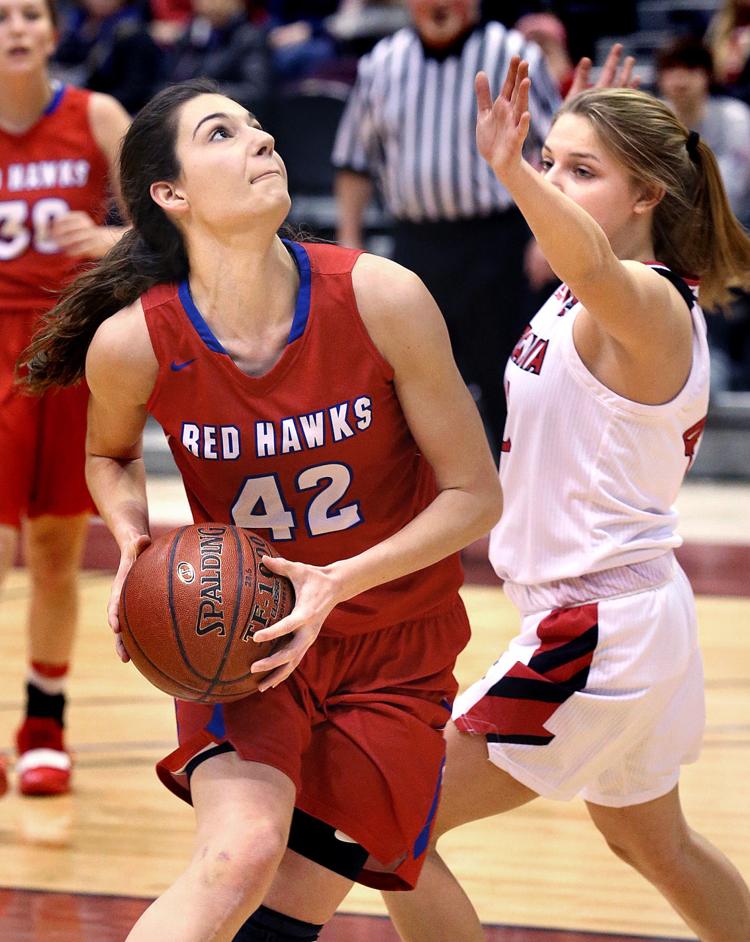 Jan 24: Aquinas vs Onalaska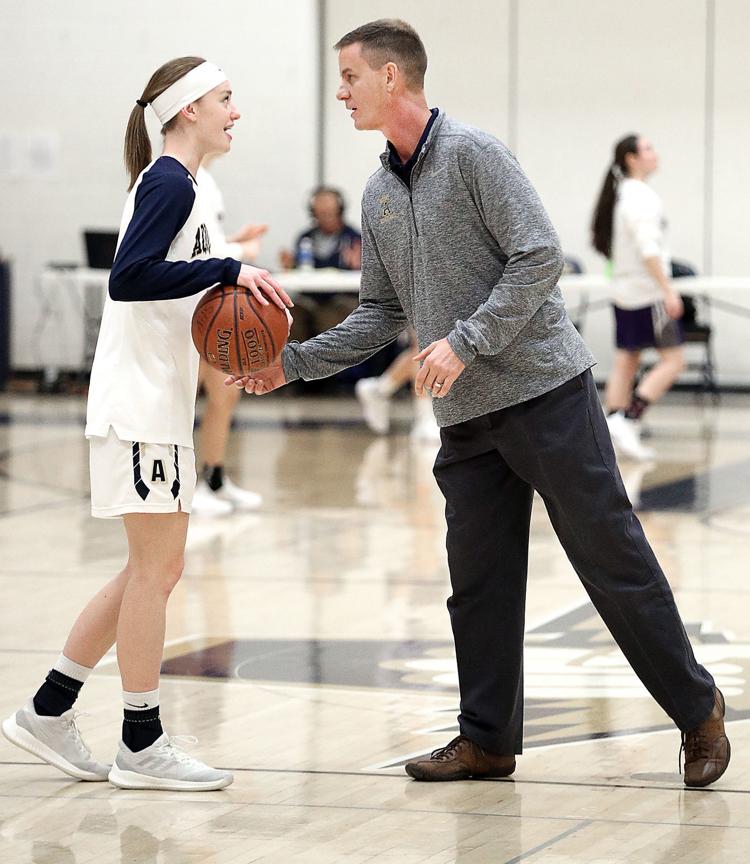 Jan 24: Aquinas vs Onalaska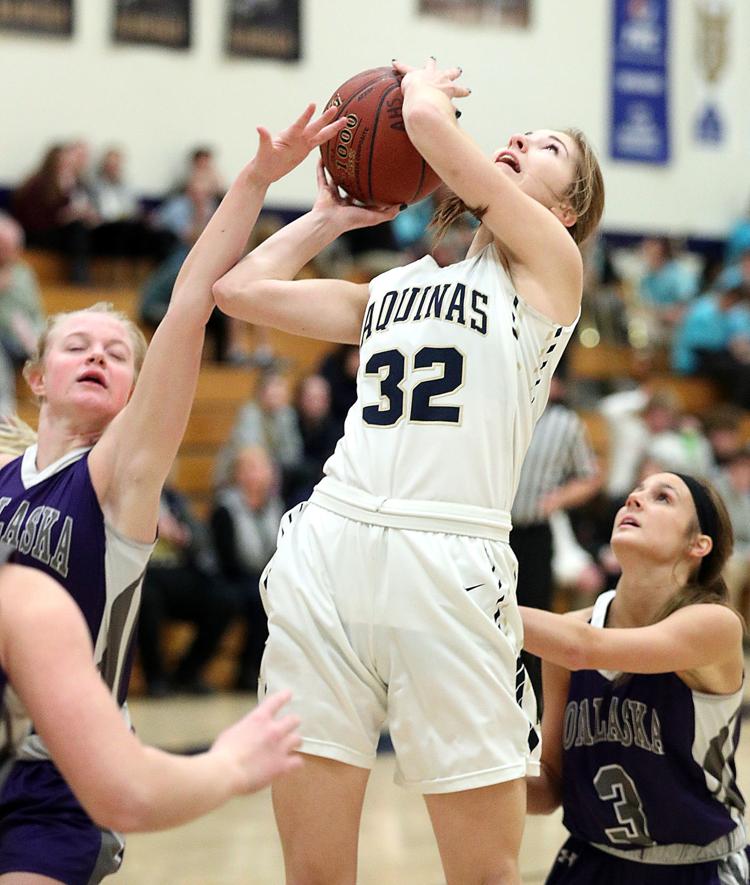 Jan 24: Aquinas vs Onalaska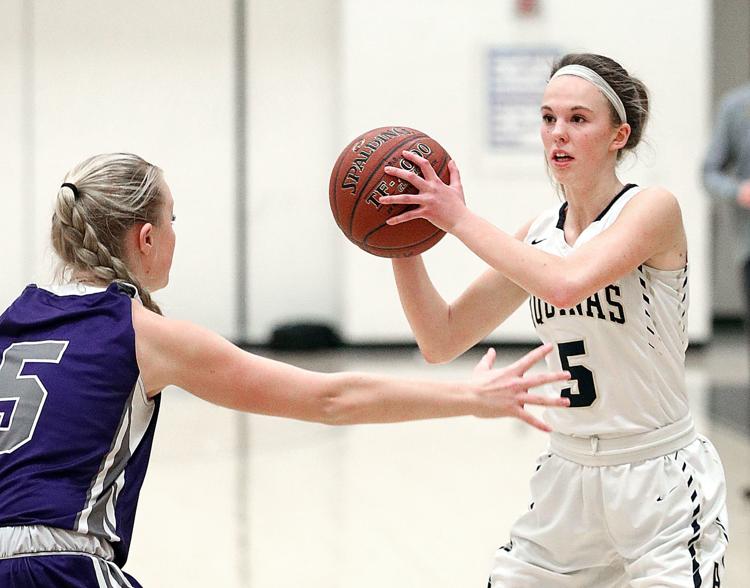 Jan 24: Aquinas vs Onalaska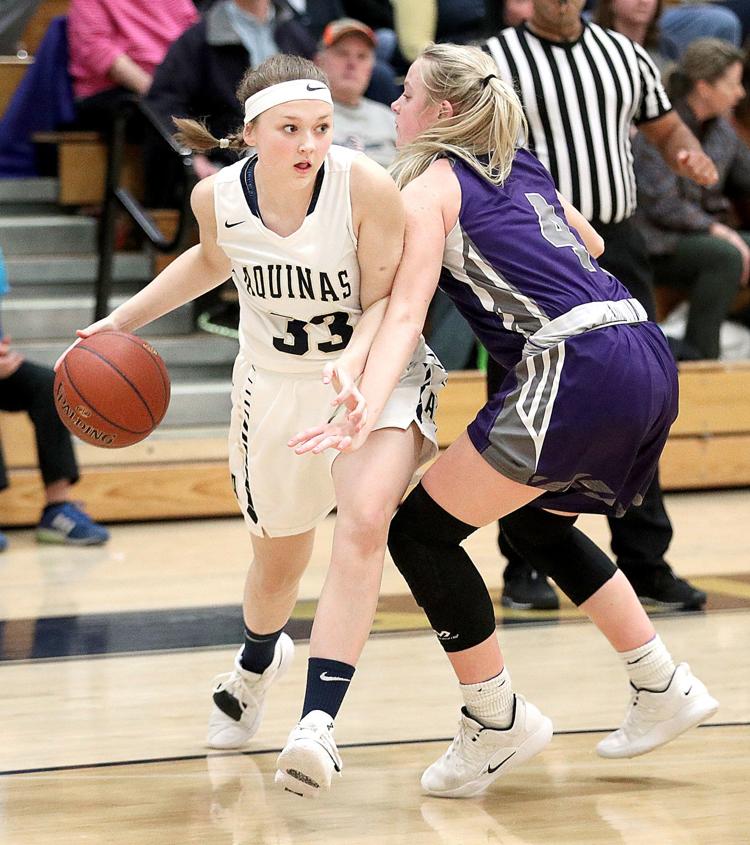 Jan 24: Aquinas vs Onalaska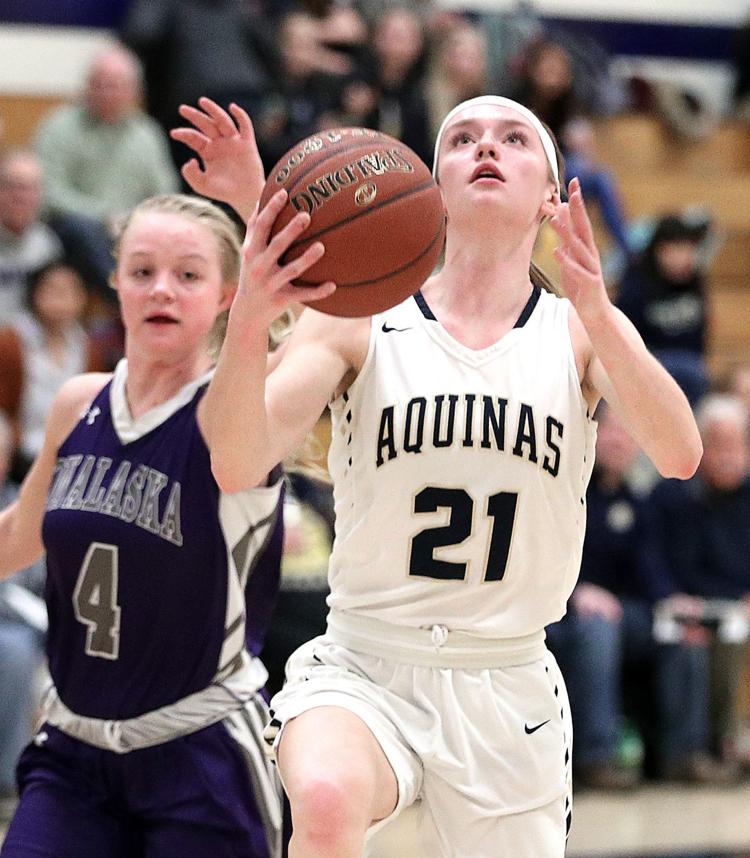 Jan 24: Aquinas vs Onalaska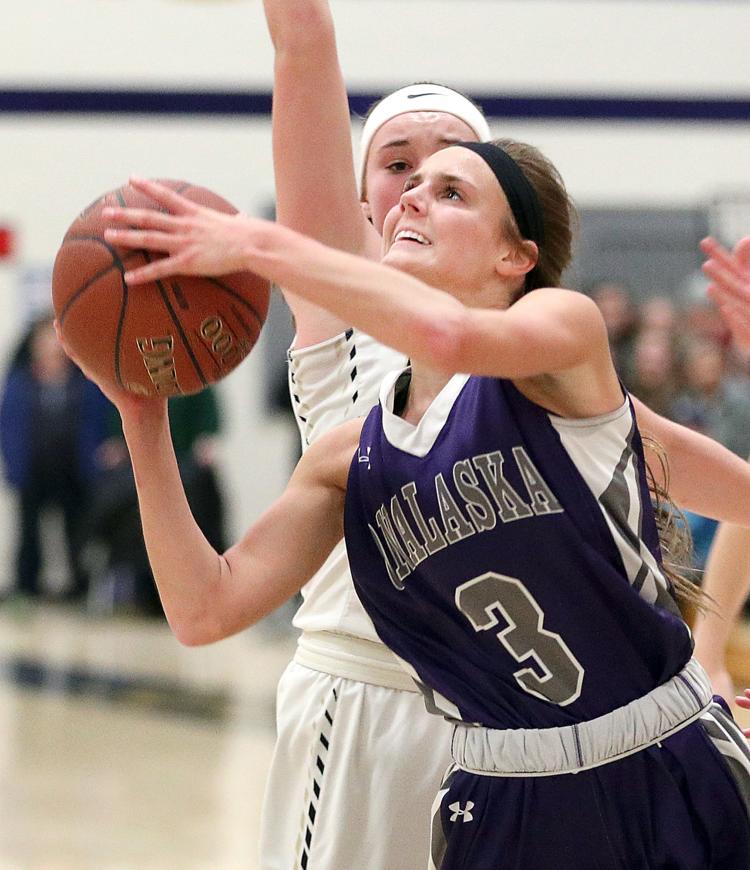 Jan 24: Aquinas vs Onalaska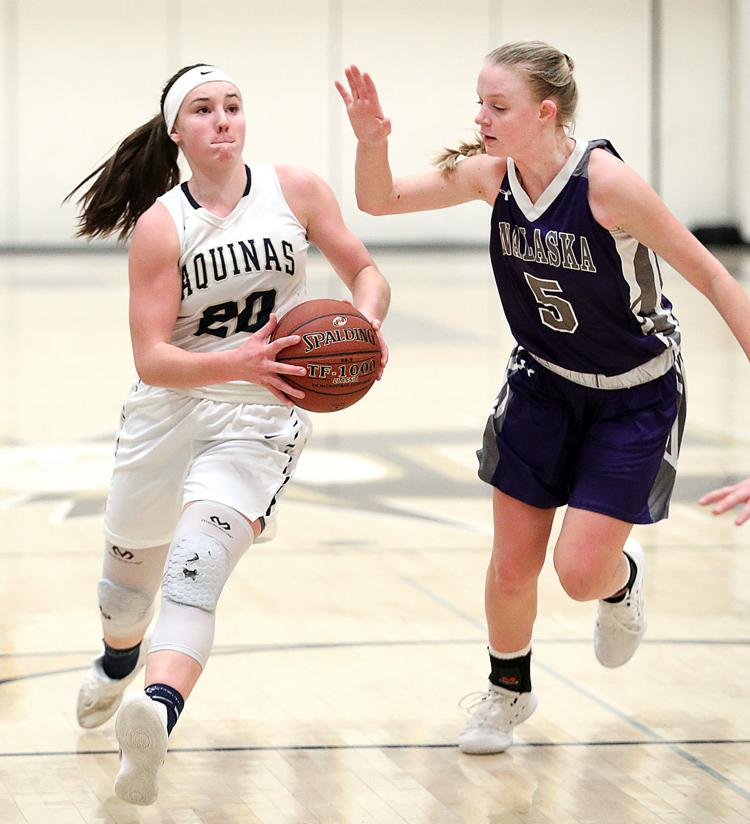 Jan. 22: Holmen vs. Onalaska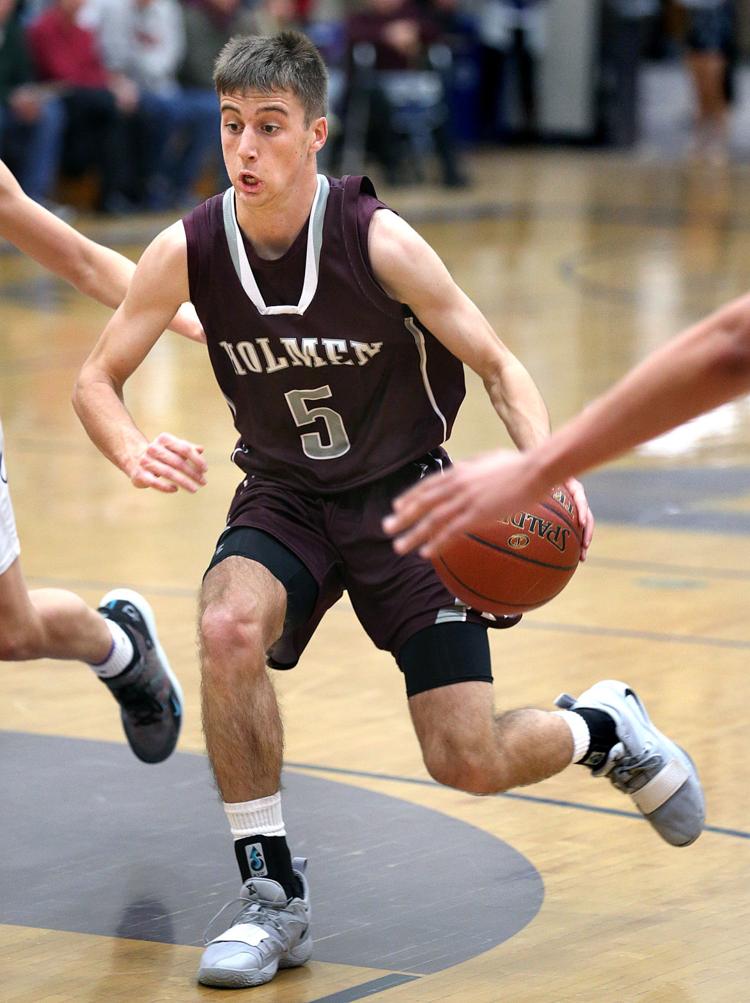 Jan. 22: Holmen vs. Onalaska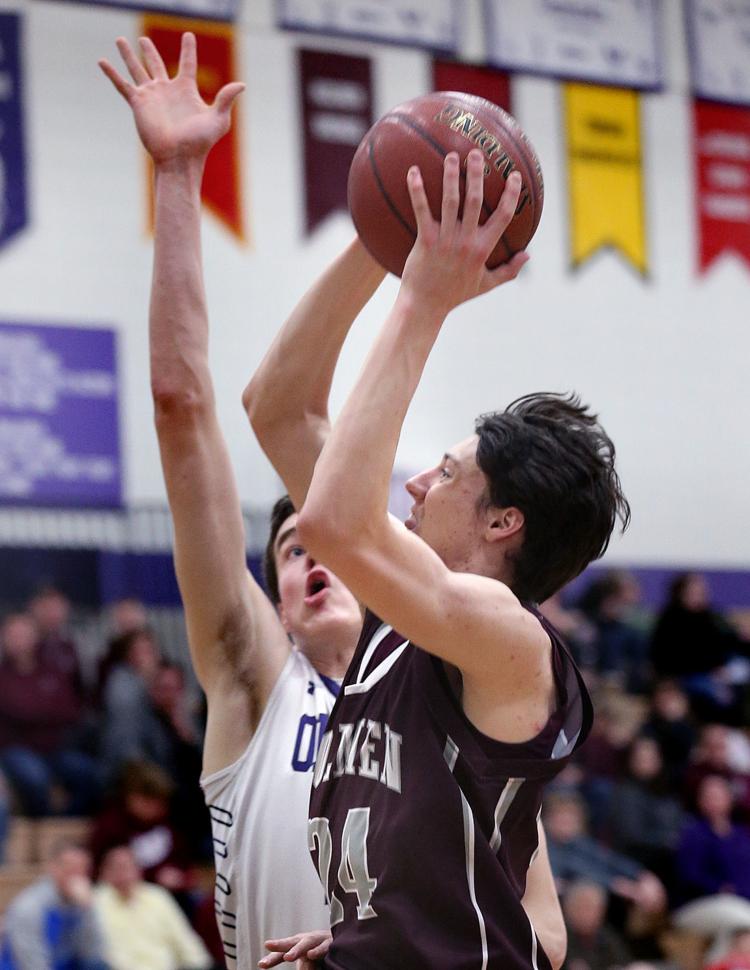 Jan. 22: Holmen vs. Onalaska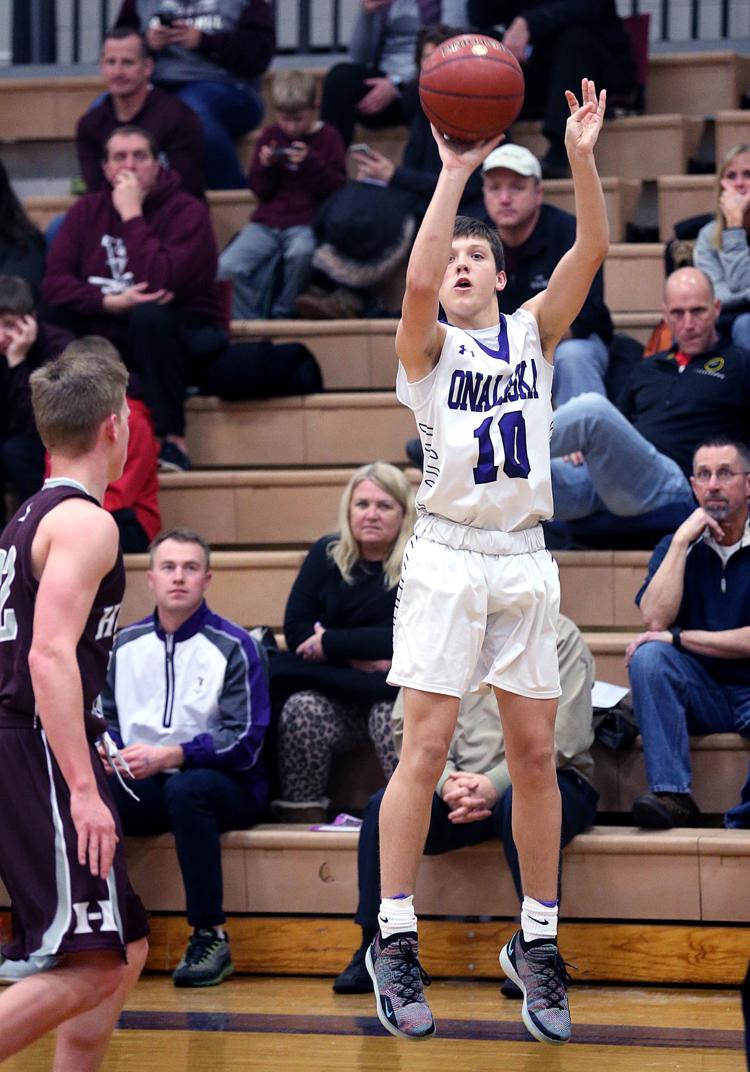 Jan. 22: Holmen vs. Onalaska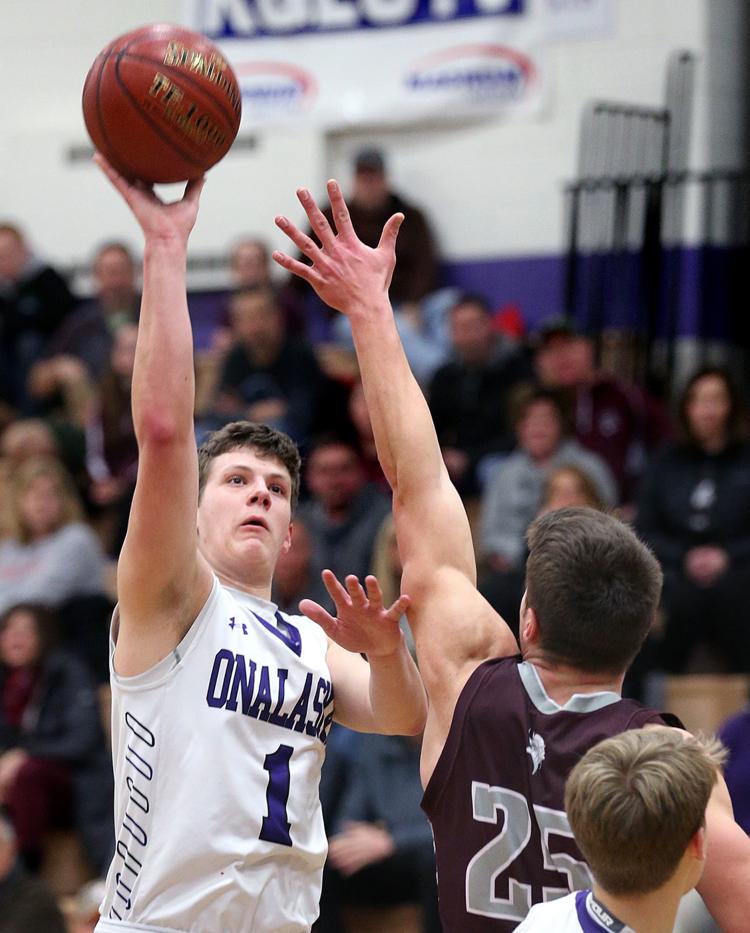 Jan. 22: Holmen vs. Onalaska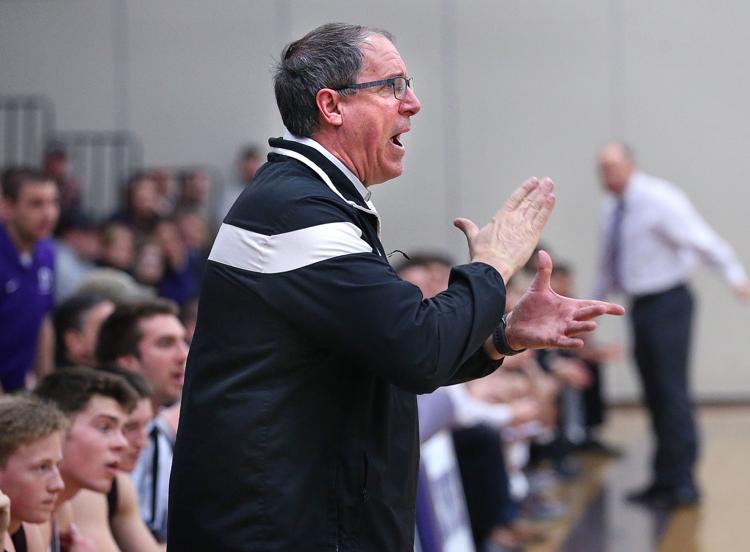 Jan. 22: Holmen vs. Onalaska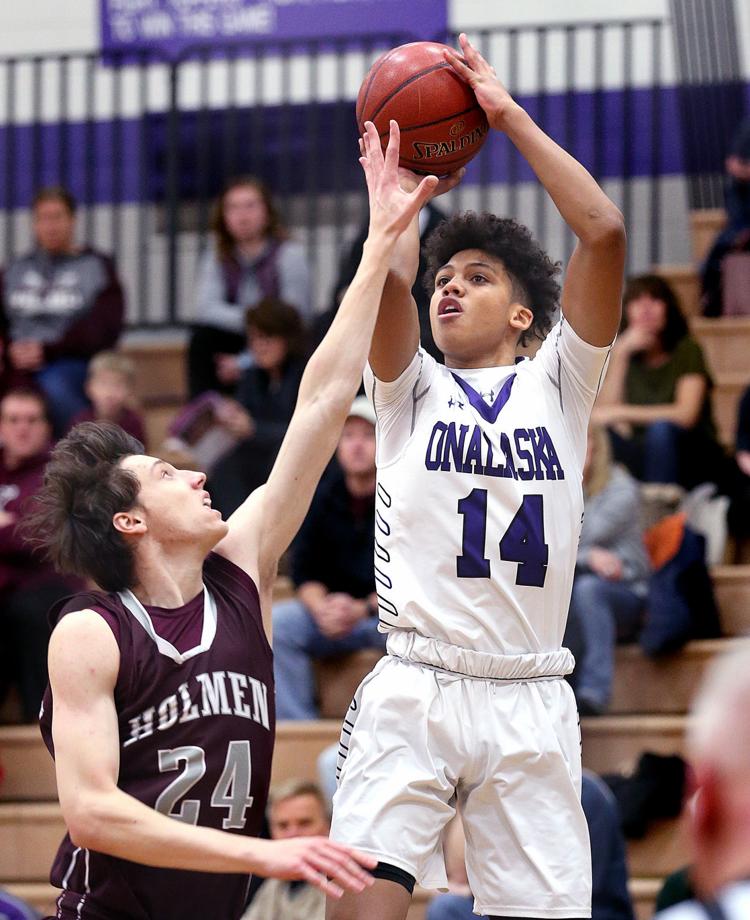 Jan. 22: Holmen vs. Onalaska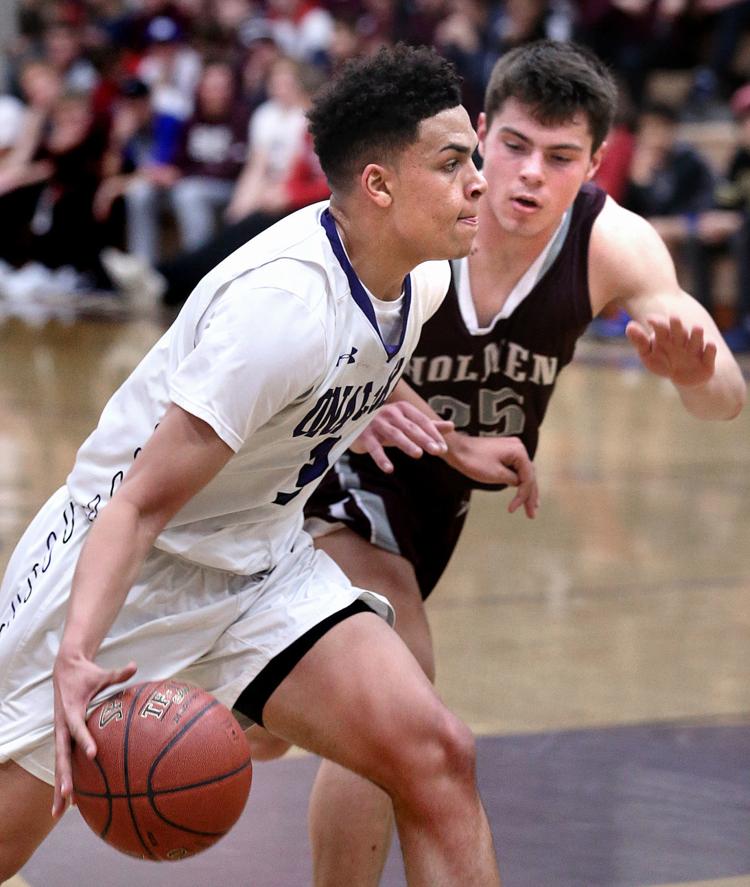 Jan. 19: Midwest Players Classic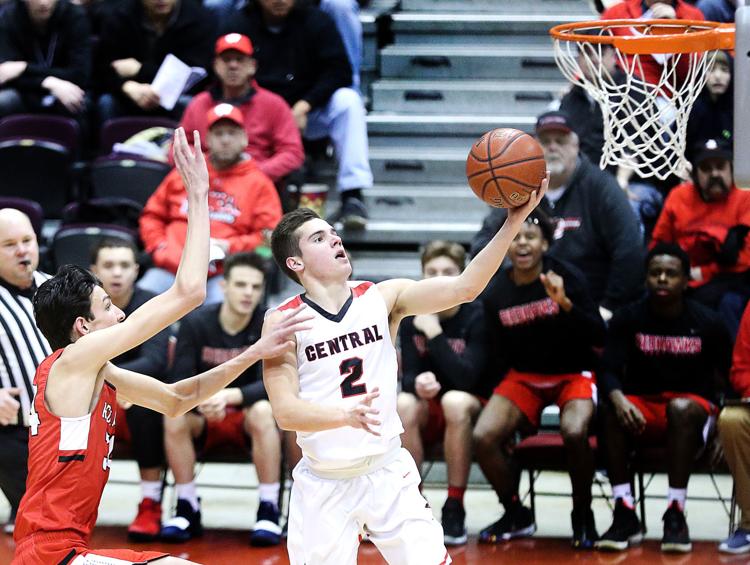 Jan. 19: Midwest Players Classic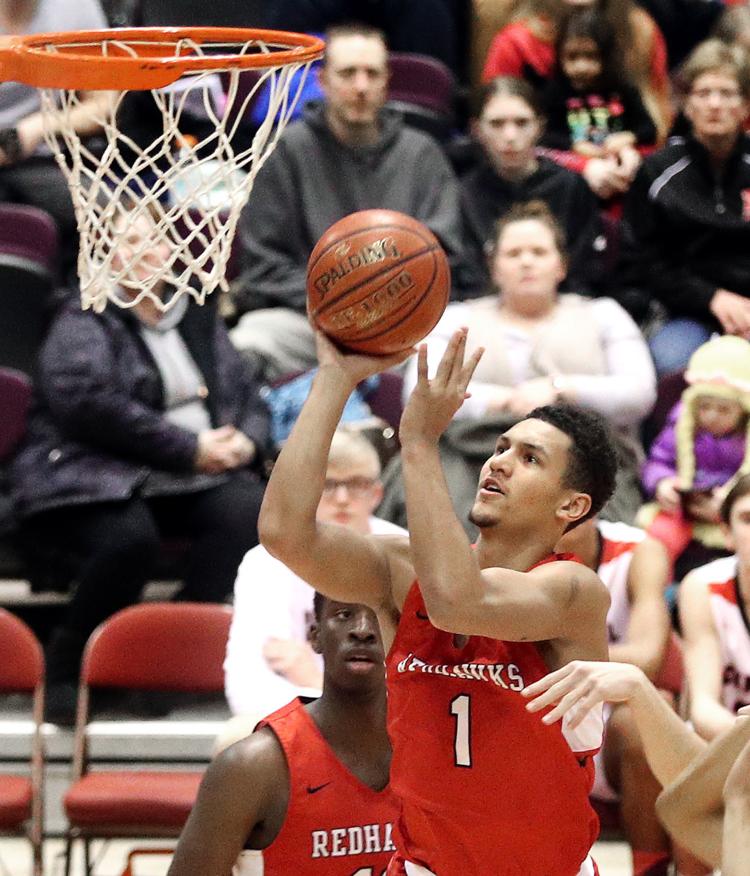 Jan. 19: Midwest Players Classic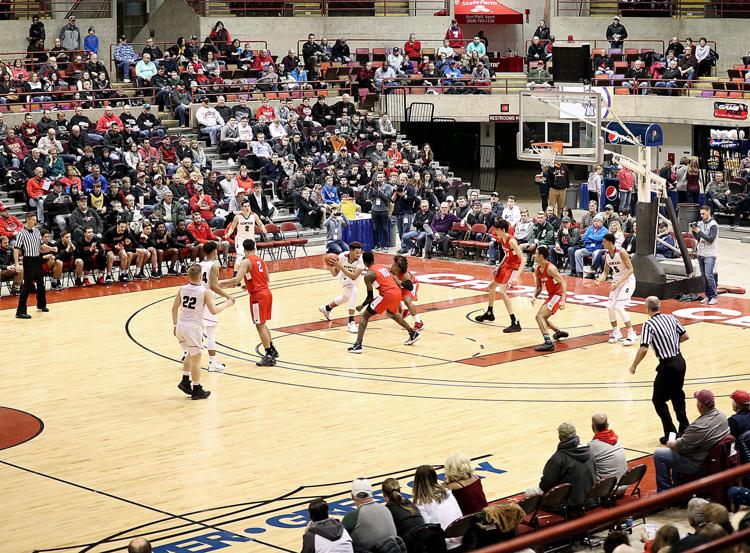 Jan. 19: Midwest Players Classic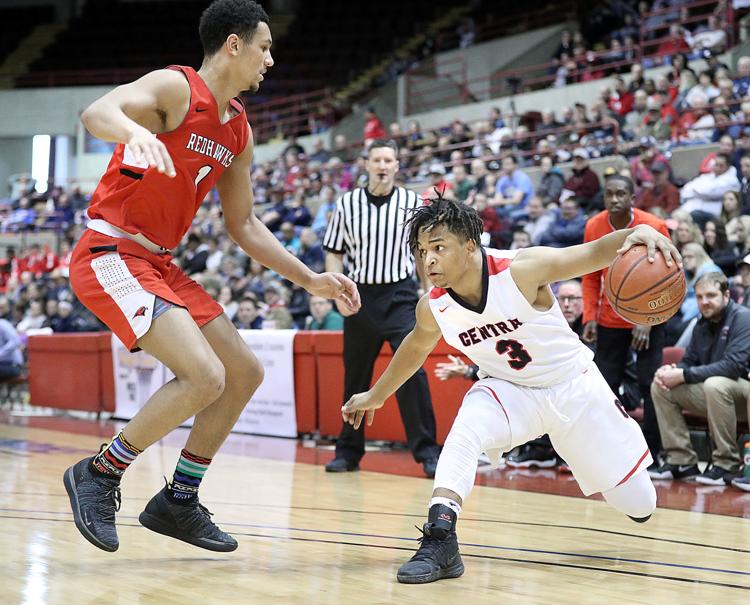 Jan. 19: Midwest Players Classic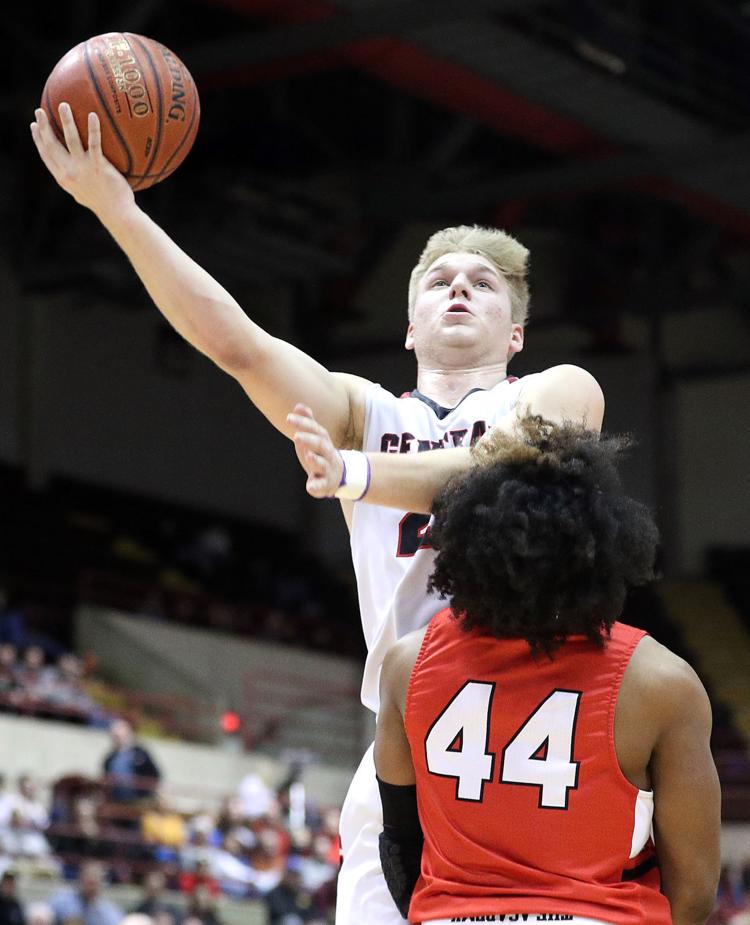 Jan. 19: Midwest Players Classic
Jan. 19: Midwest Players Classic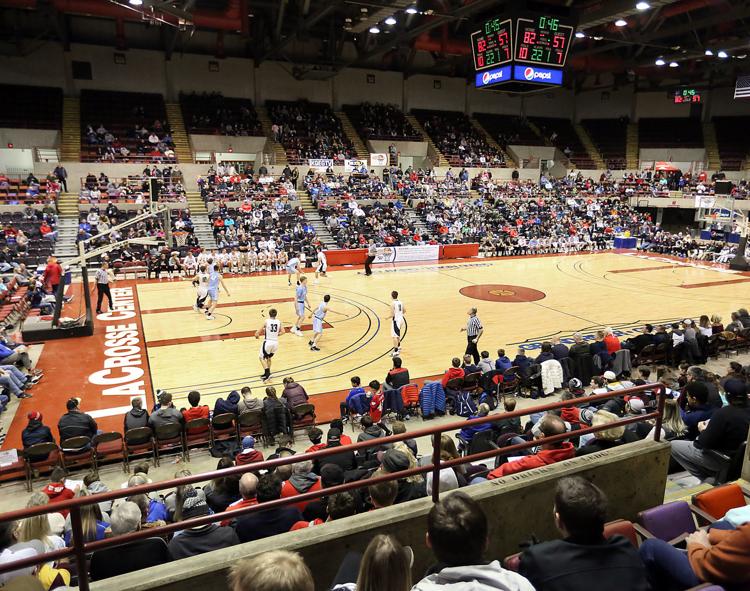 Jan. 19: Midwest Players Classic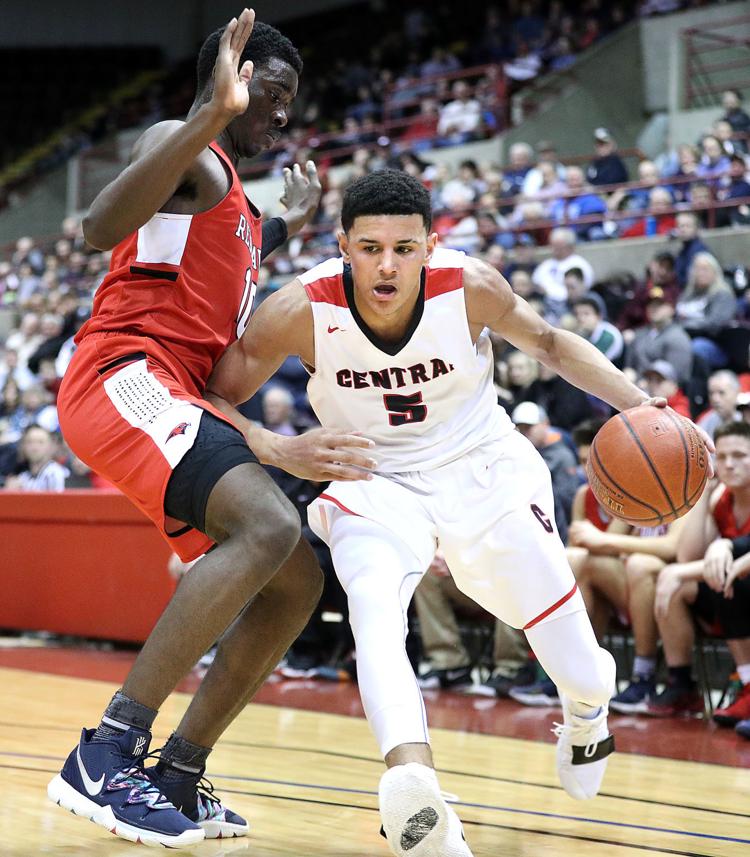 Jan. 19: Midwest Players Classic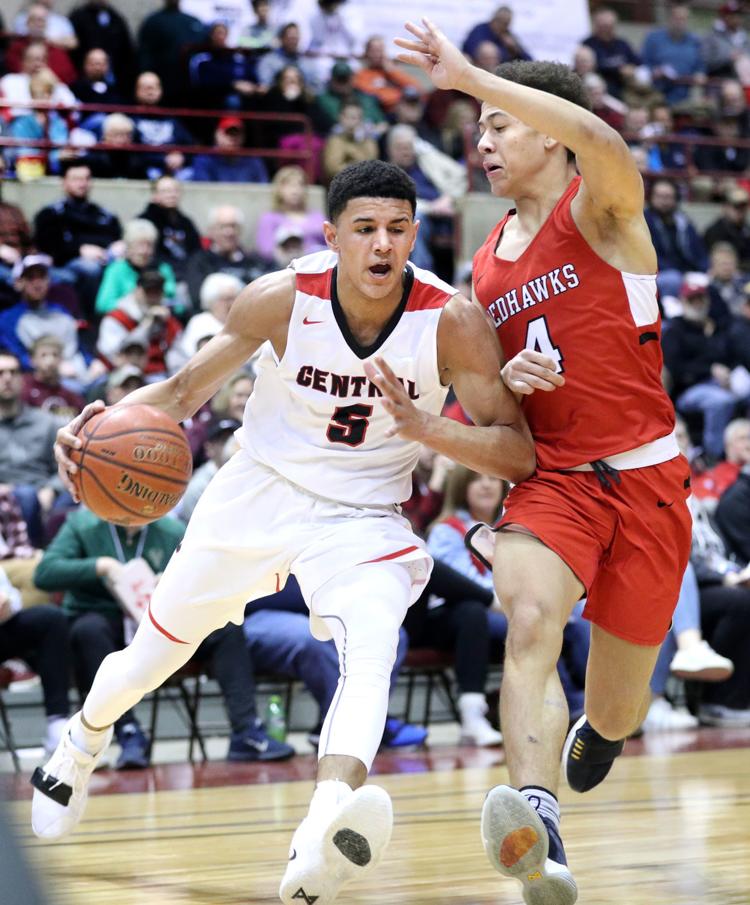 Jan. 19: Midwest Players Classic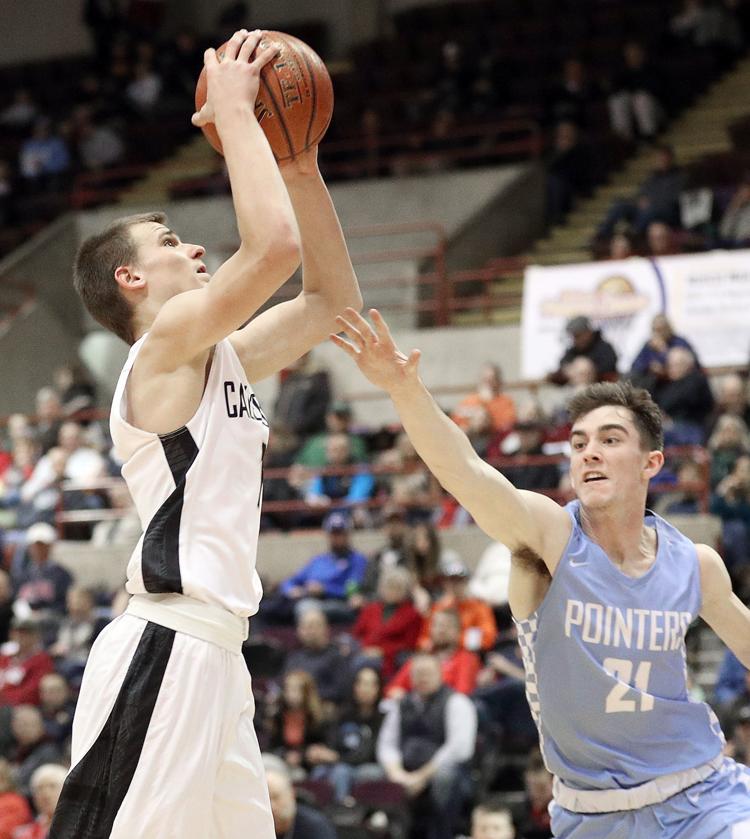 Jan. 19: Midwest Players Classic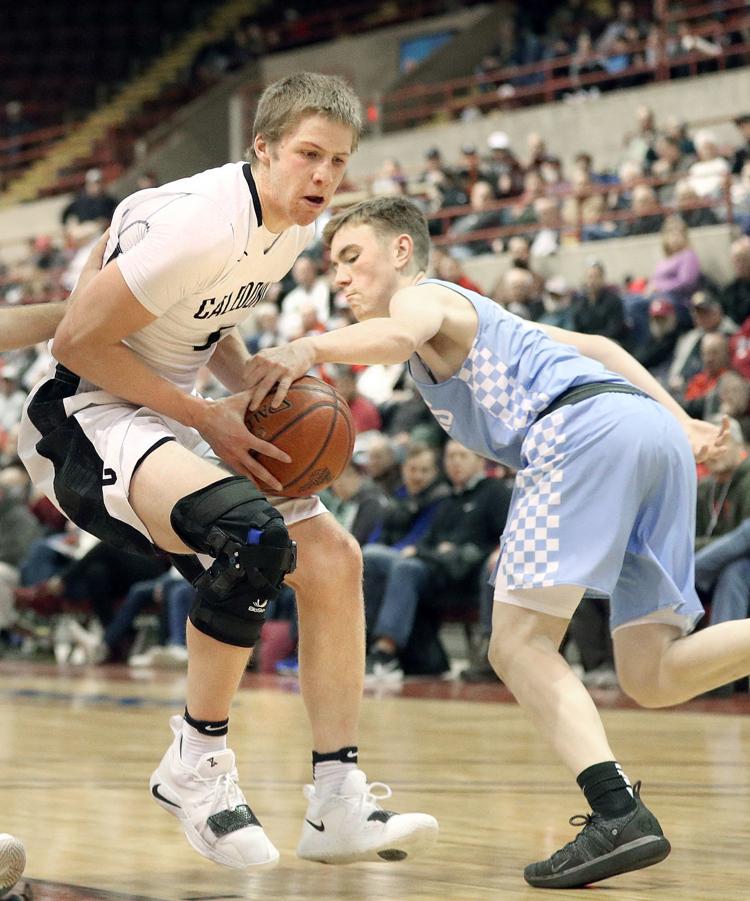 Jan. 19: Midwest Players Classic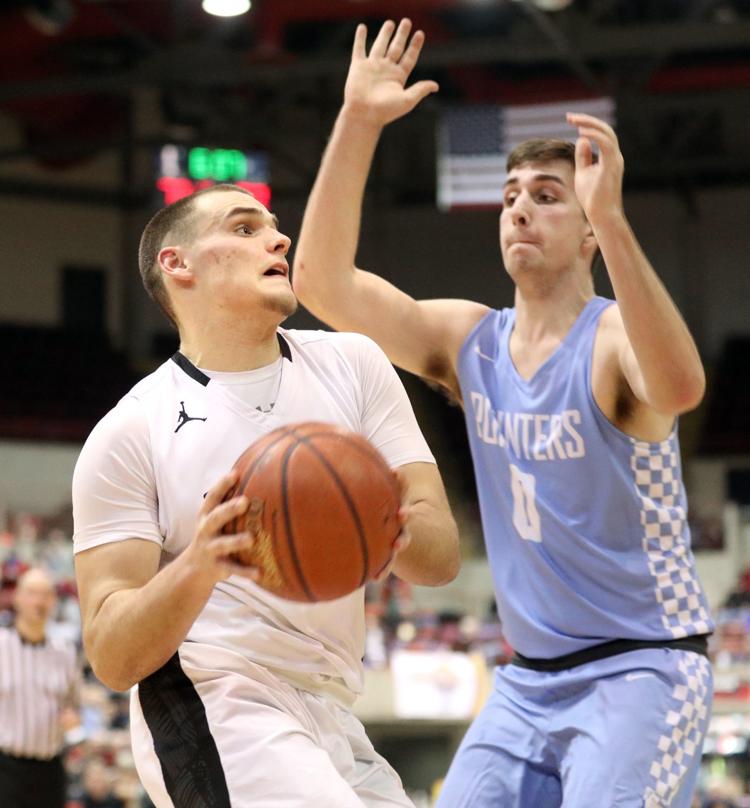 Jan. 19: Midwest Players Classic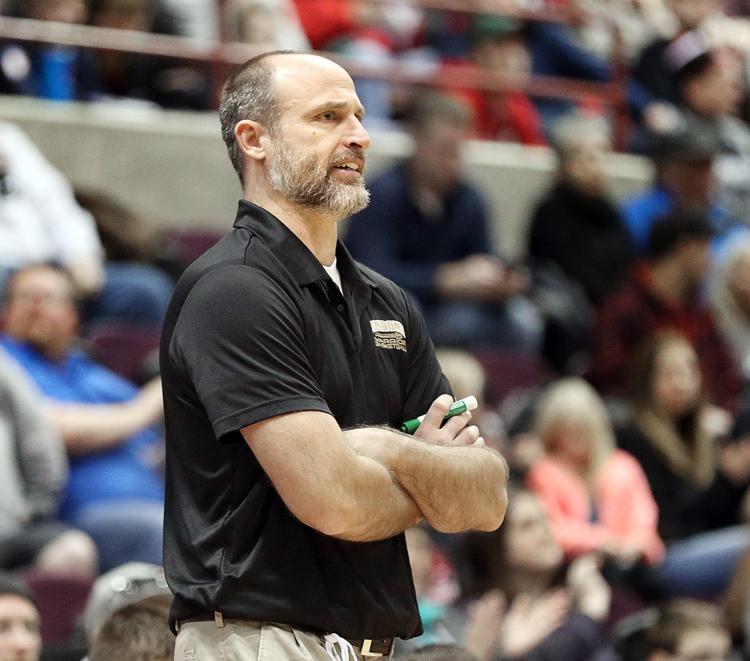 Jan. 19: Midwest Players Classic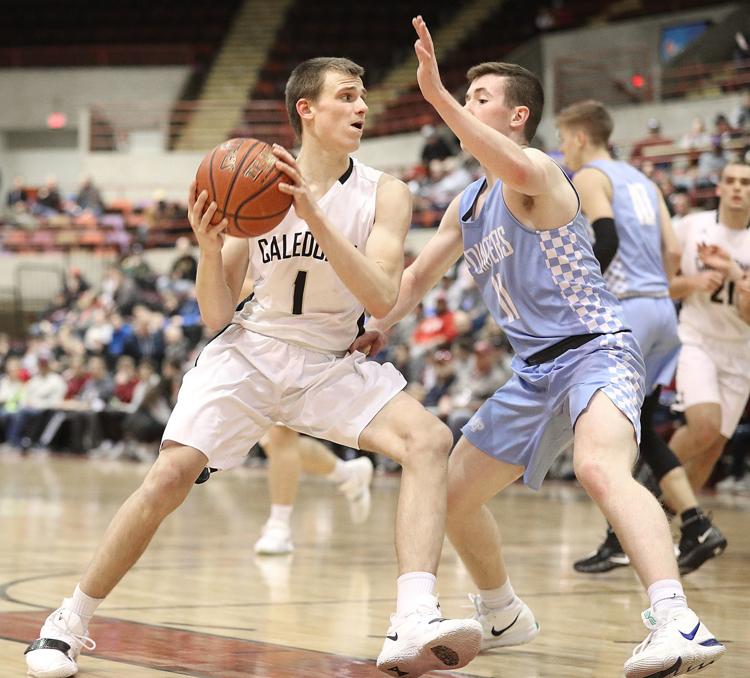 Jan. 19: Midwest Players Classic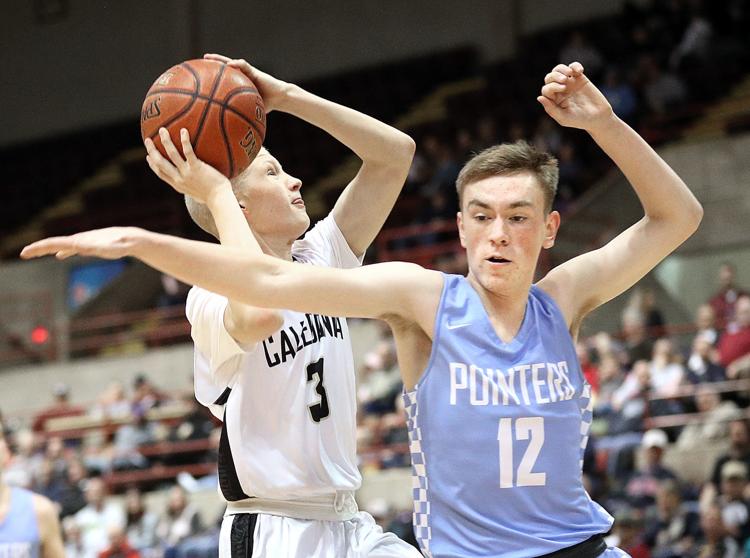 Jan. 19: Midwest Players Classic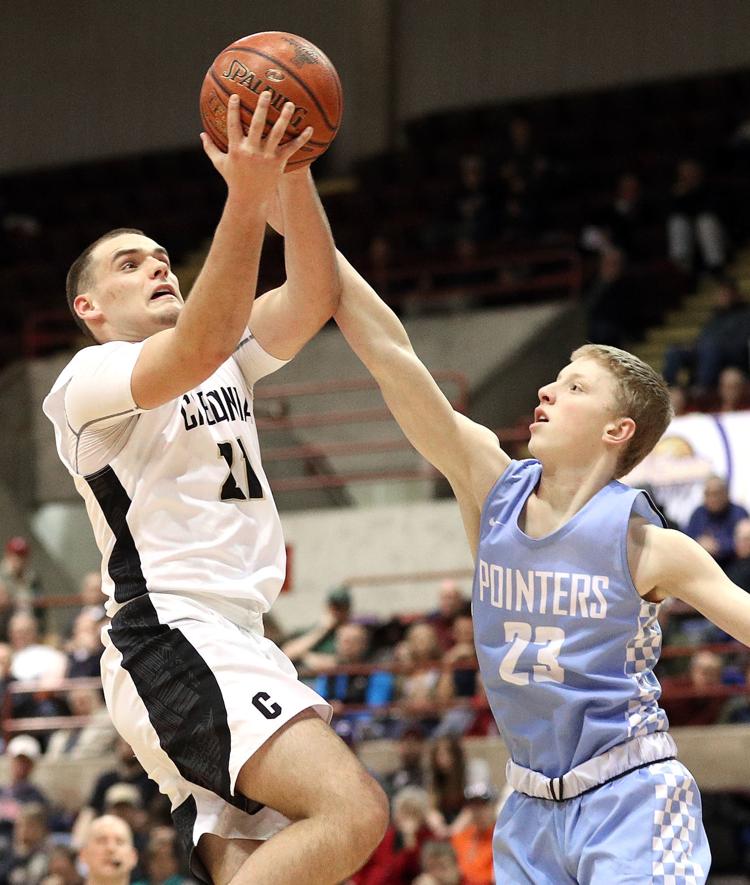 Jan 11: Central vs Onalaska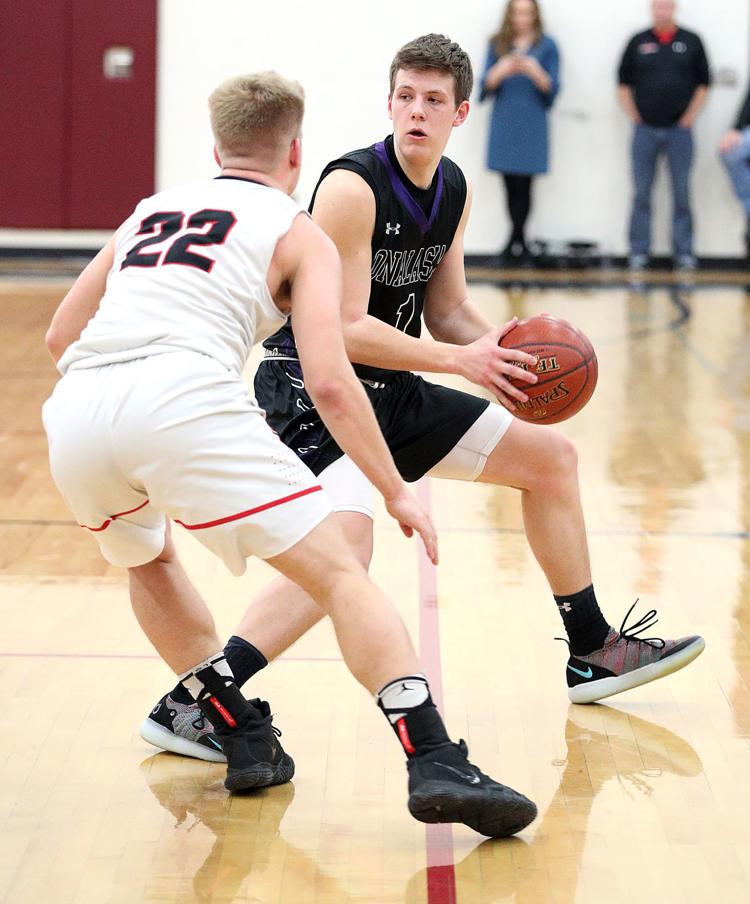 Jan 11: Central vs Onalaska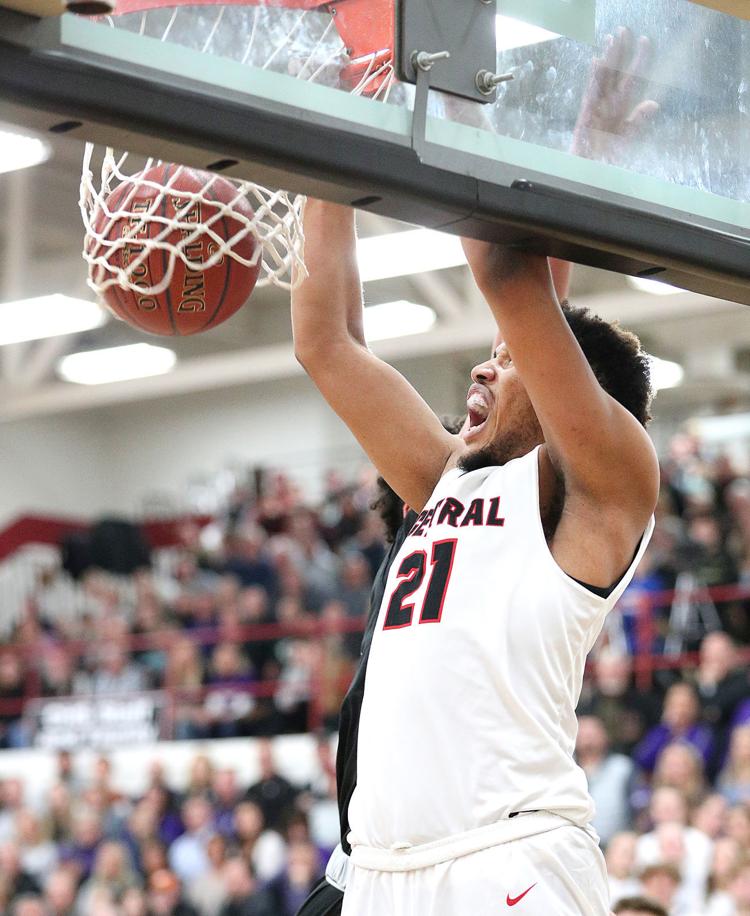 central-ona-cover-photo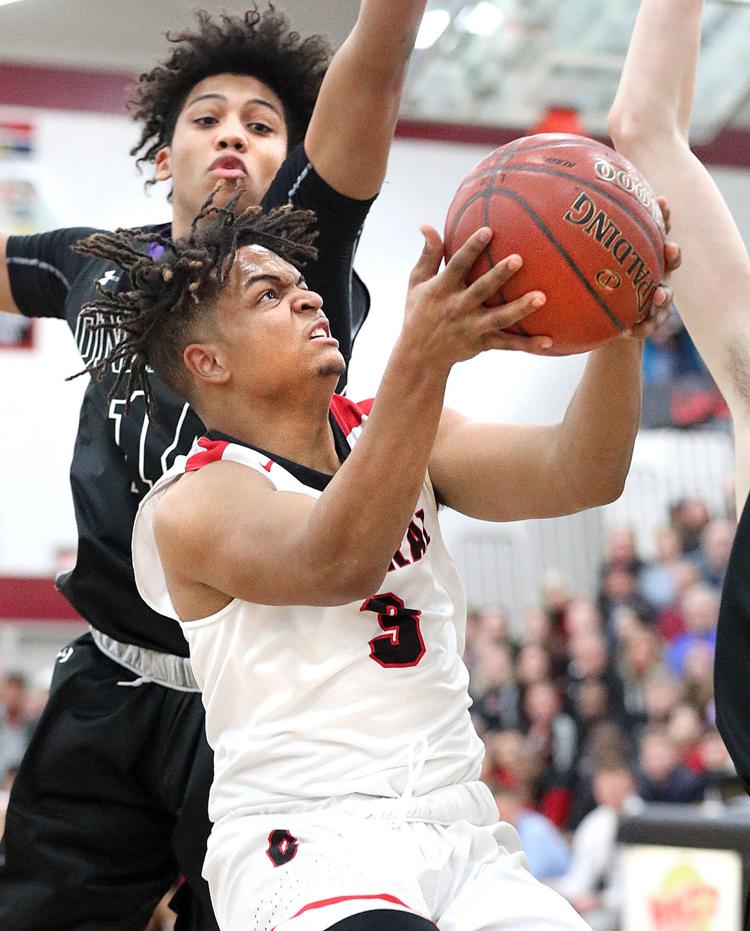 midwest-main-secondary-photo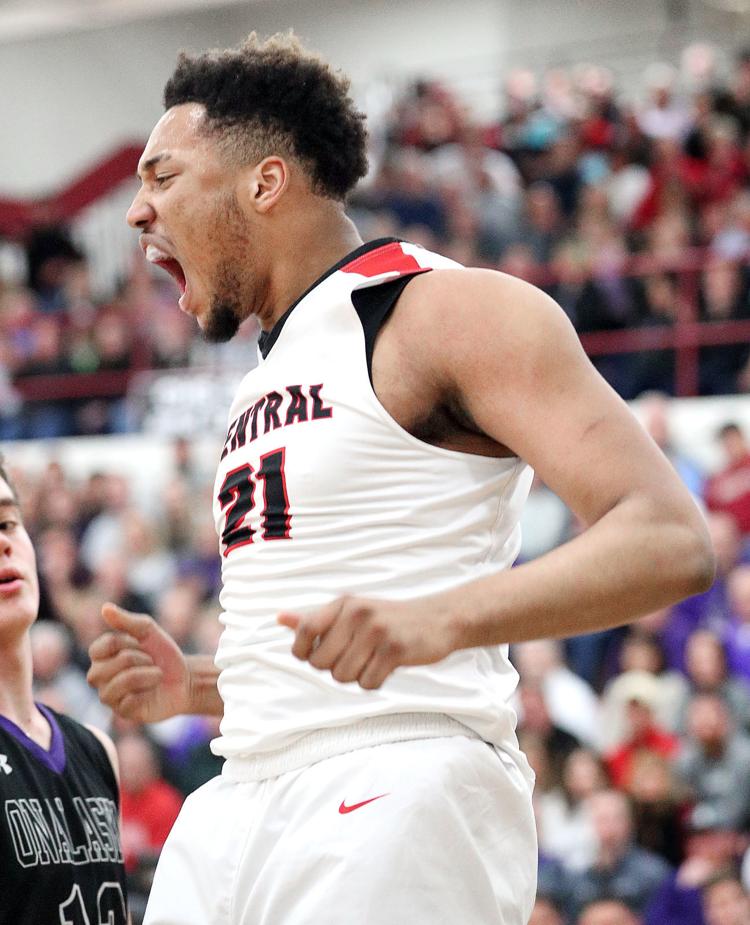 Jan 11: Central vs Onalaska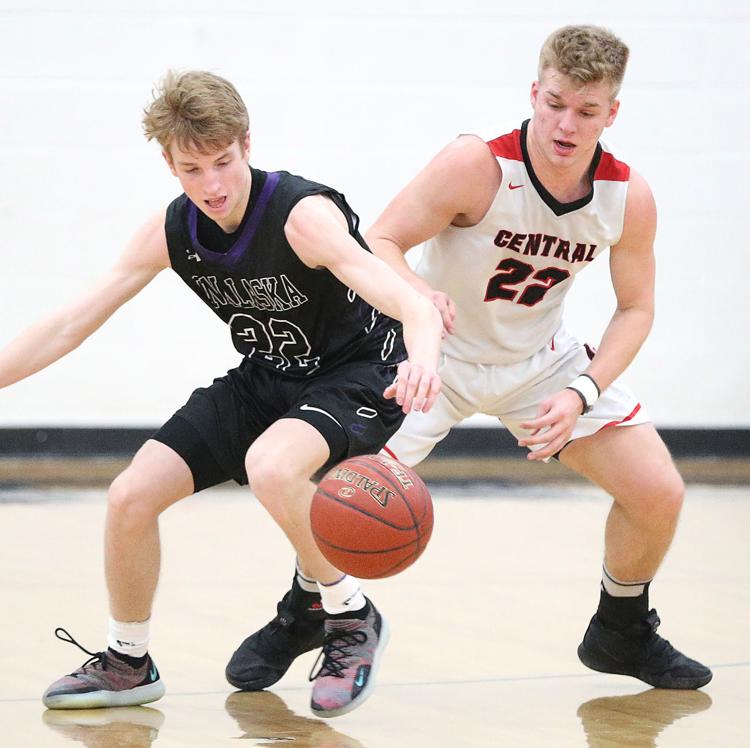 Jan 11: Central vs Onalaska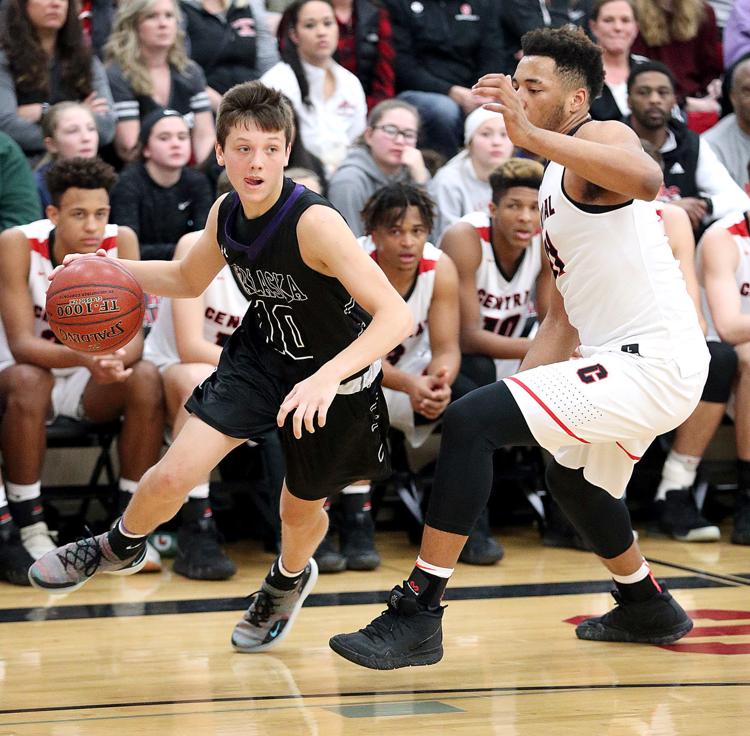 Jan 11: Central vs Onalaska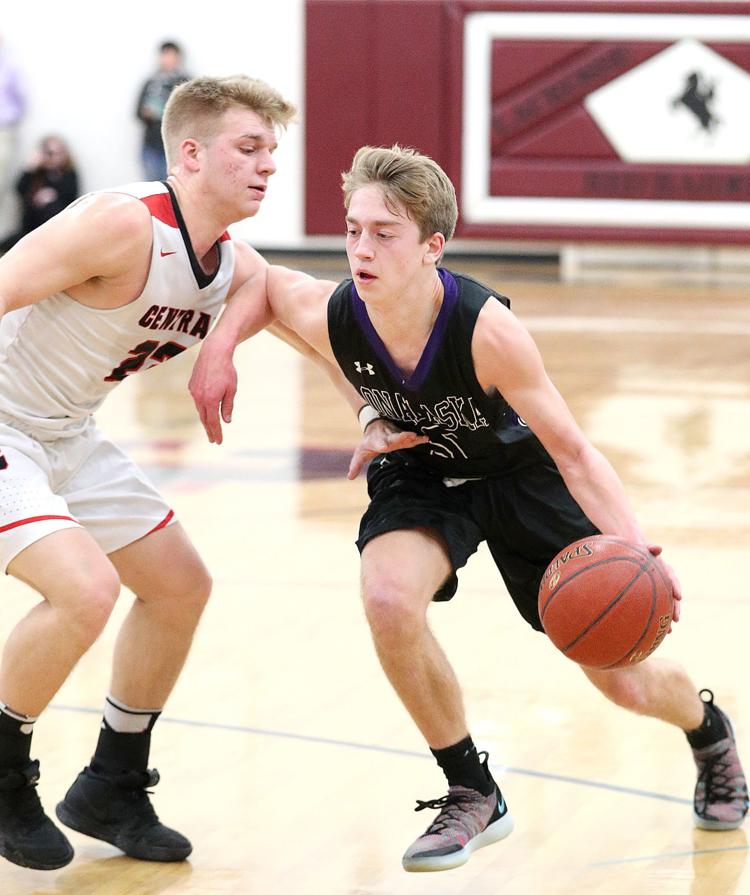 Jan 11: Central vs Onalaska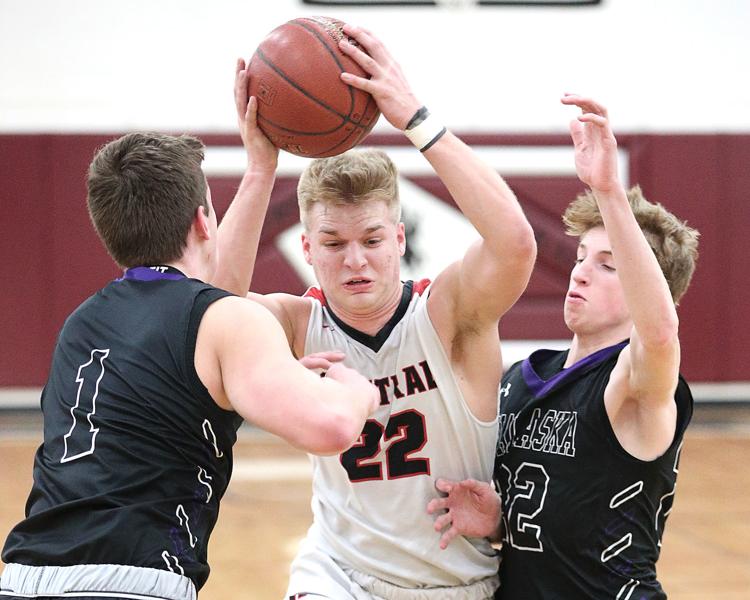 Jan 11: Central vs Onalaska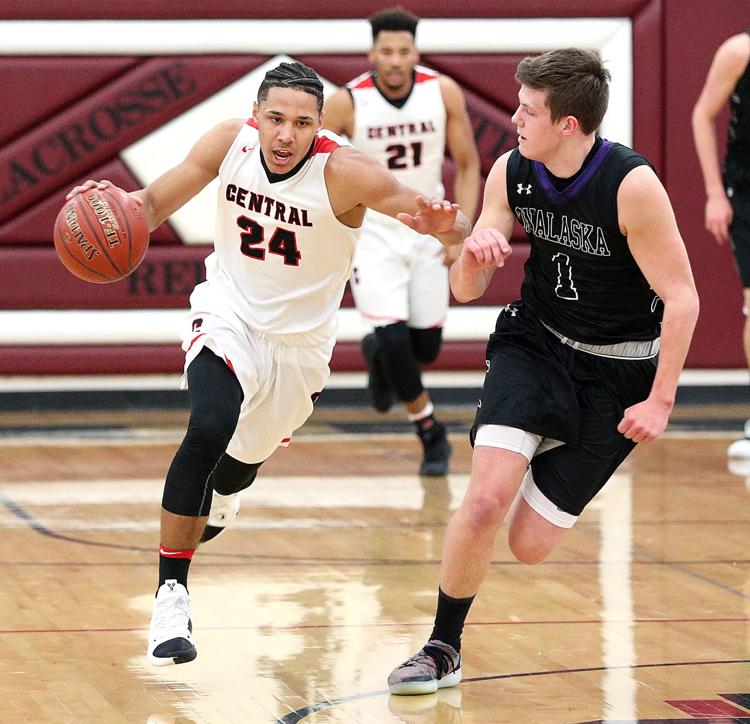 boys-scoring-leaders-photo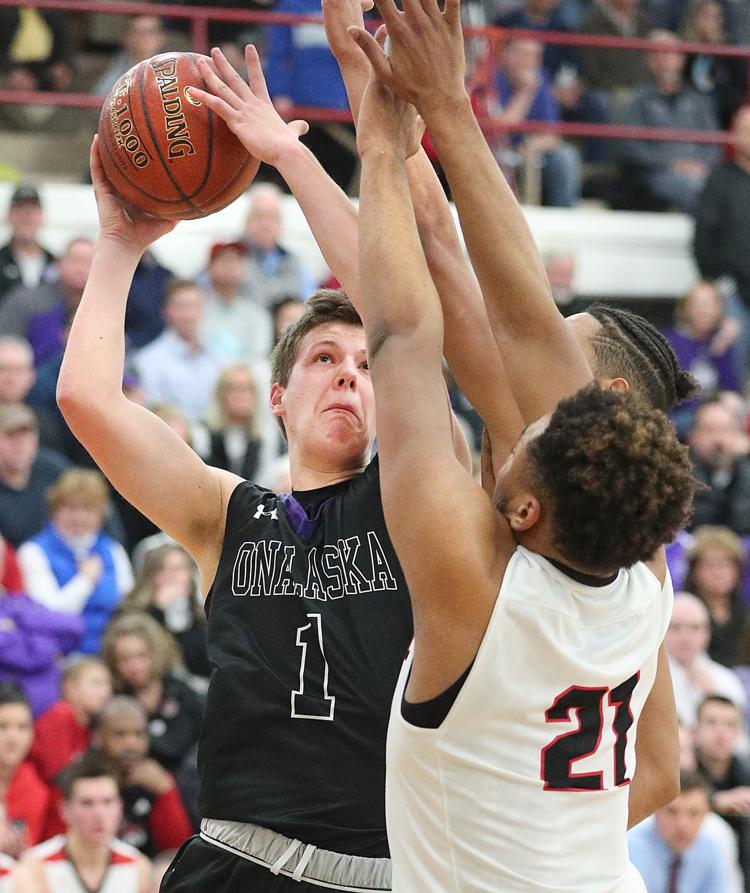 central-ona-inside-photo2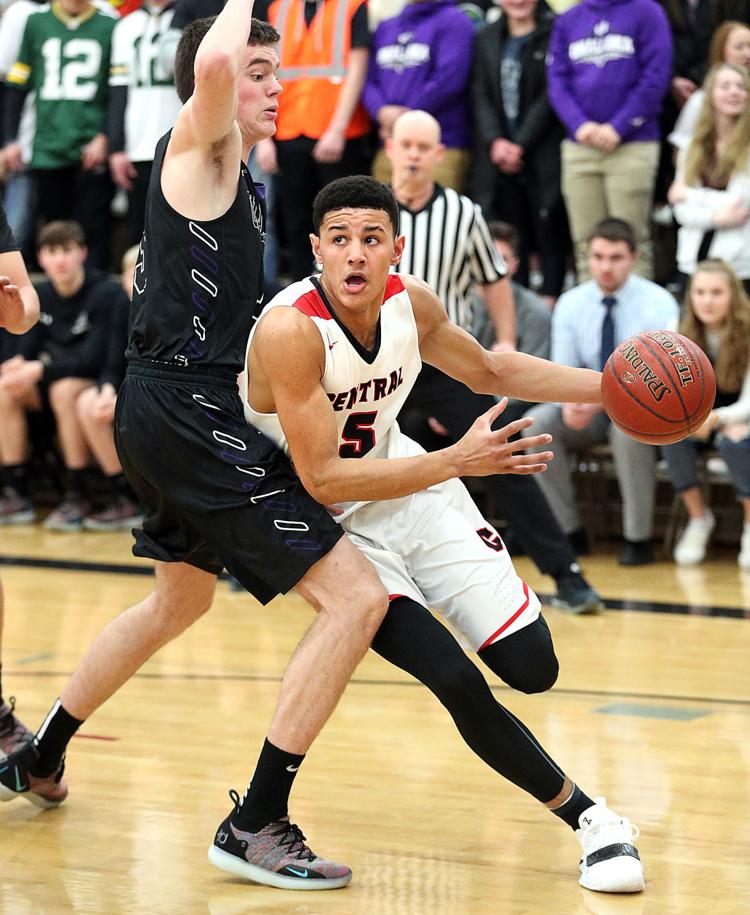 Jan 8: L:a Crosse Aquinas vs. Holmen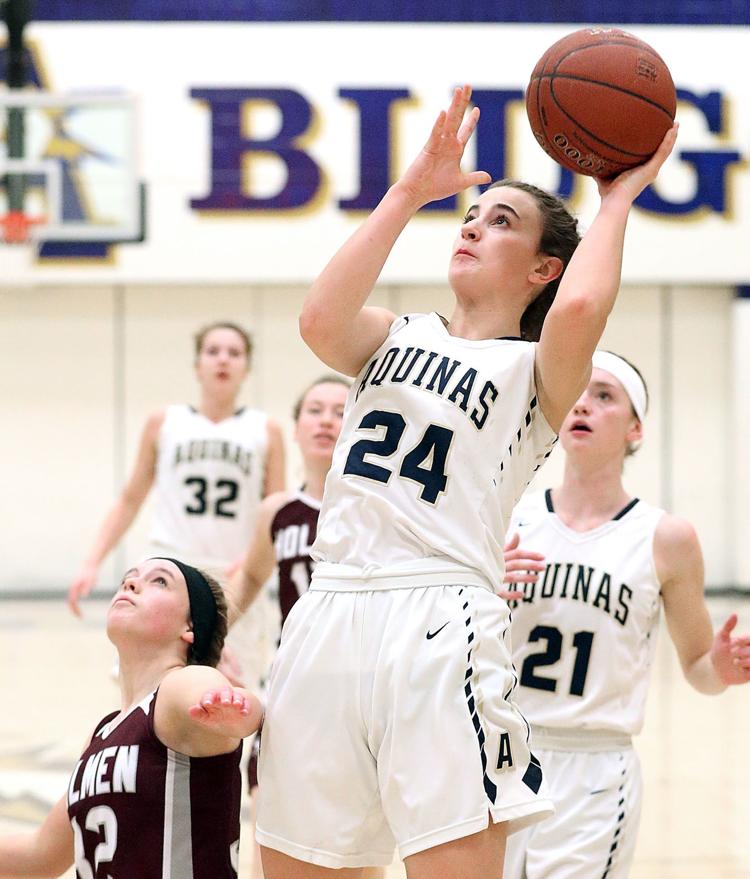 Jan 8: La Crosse Aquinas vs. Holmen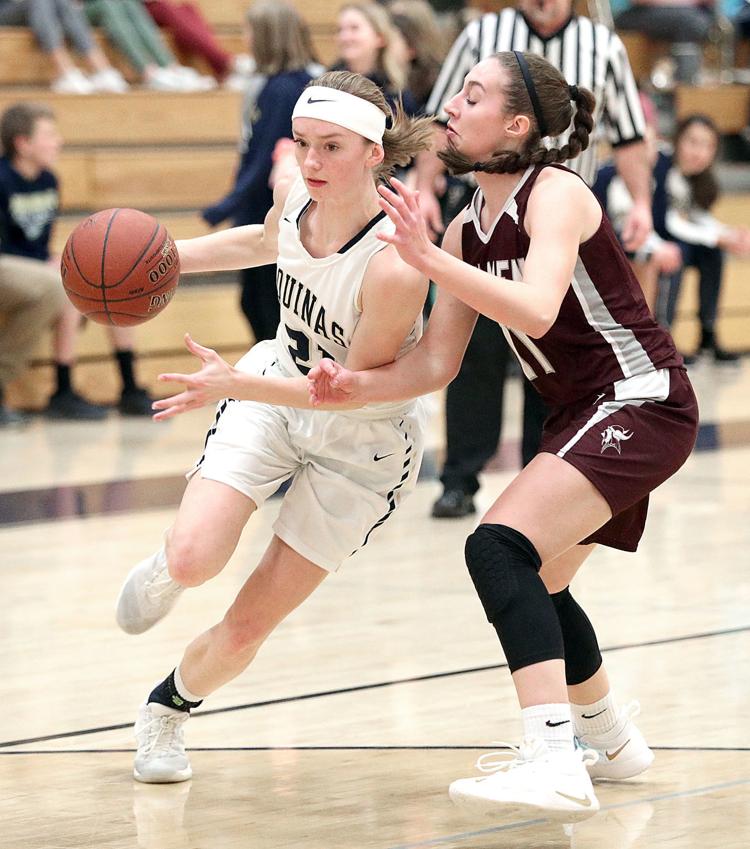 Jan 8: L:a Crosse Aquinas vs. Holmen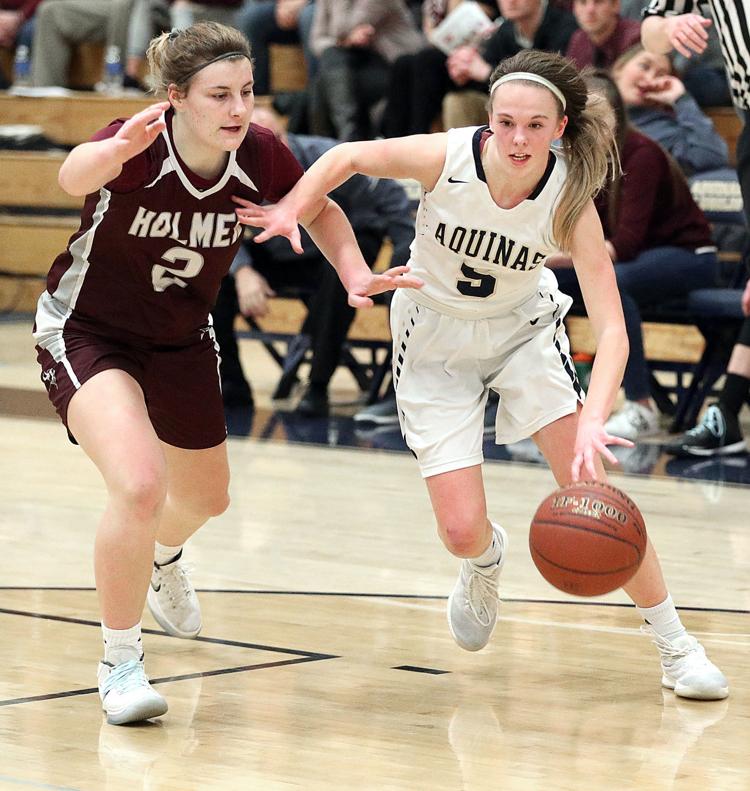 Jan 8: L:a Crosse Aquinas vs. Holmen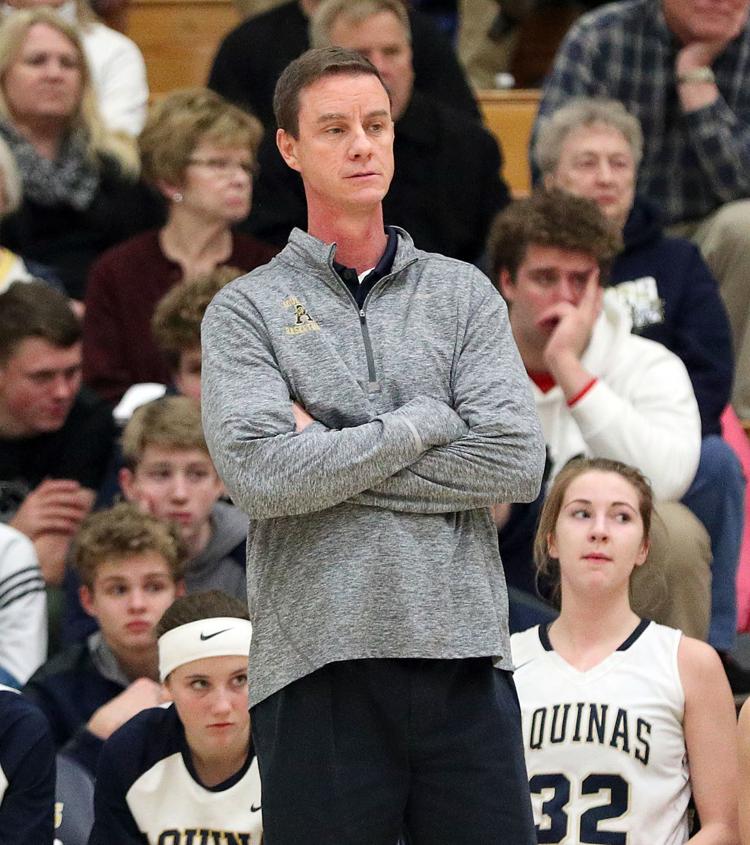 Jan 8: L:a Crosse Aquinas vs. Holmen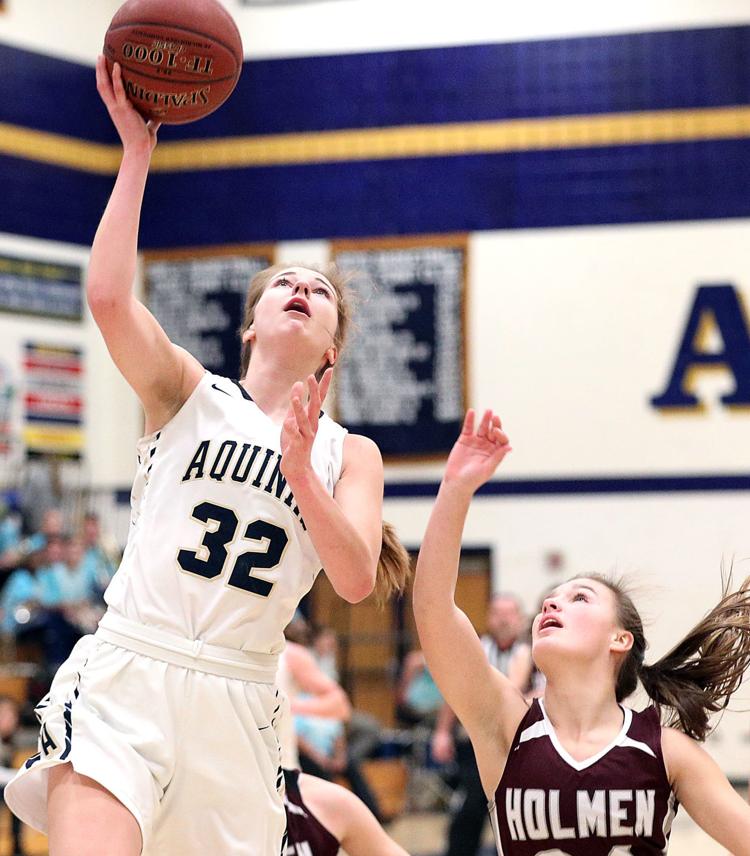 Jan 8: L:a Crosse Aquinas vs. Holmen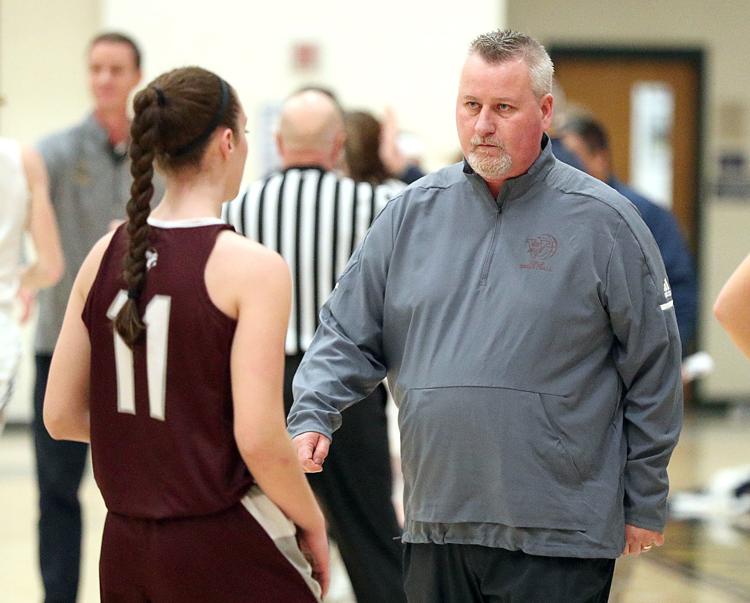 Jan. 4: Sparta vs. Onalaska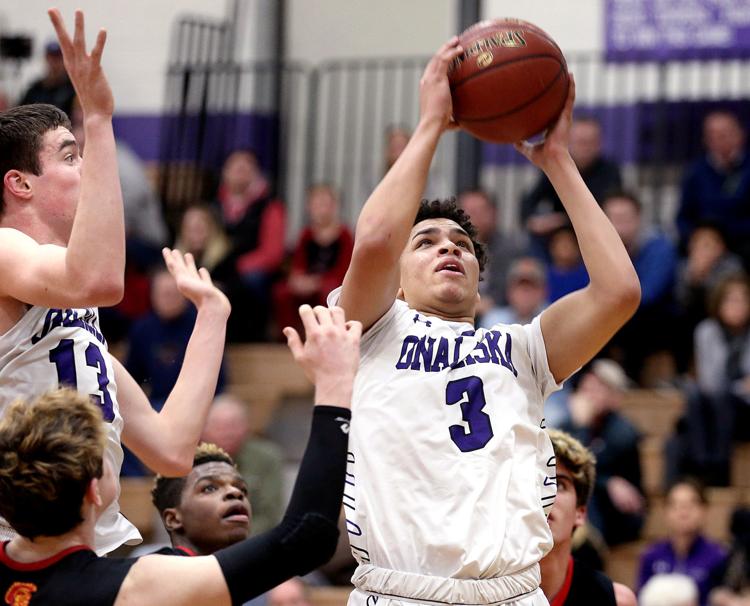 Jan. 4: Sparta vs. Onalaska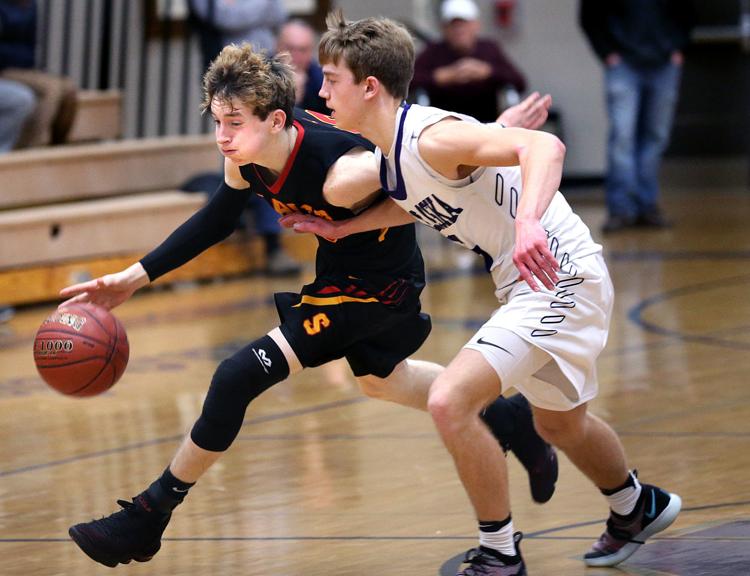 Jan. 4: Sparta vs. Onalaska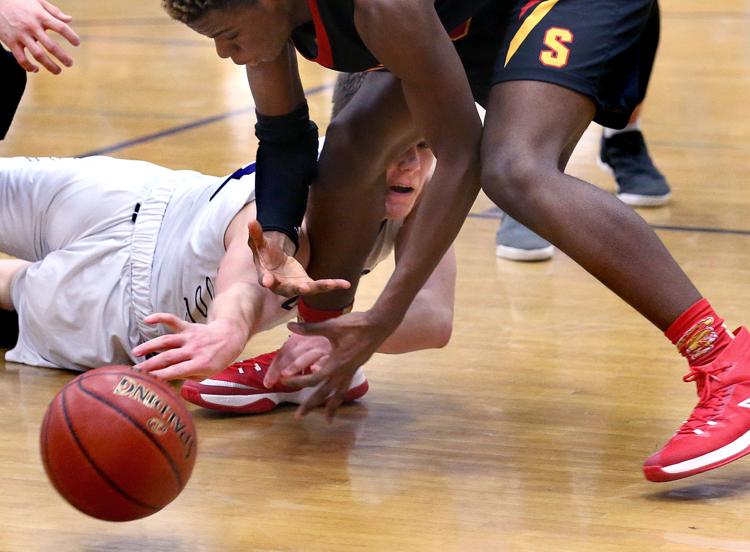 Jan. 4: Sparta vs. Onalaska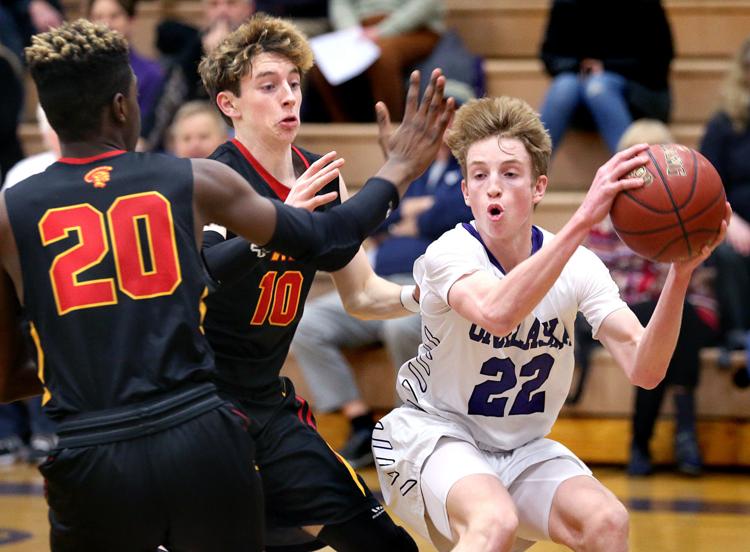 Jan. 4: Sparta vs. Onalaska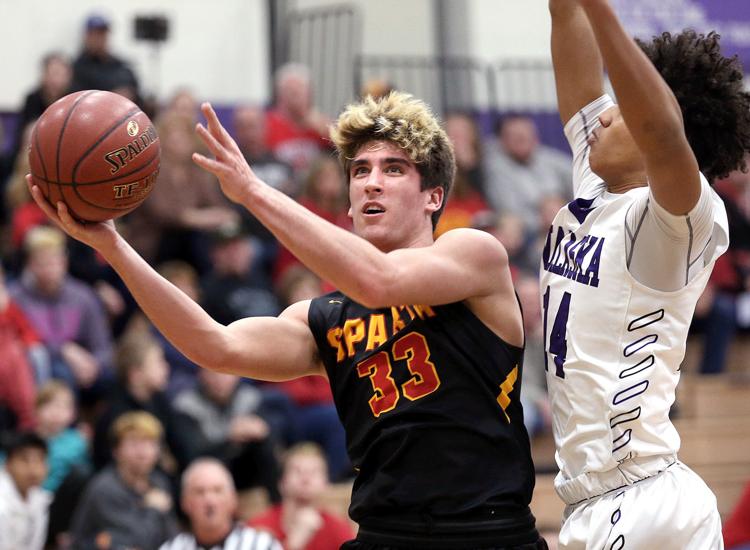 Jan. 4: Sparta vs. Onalaska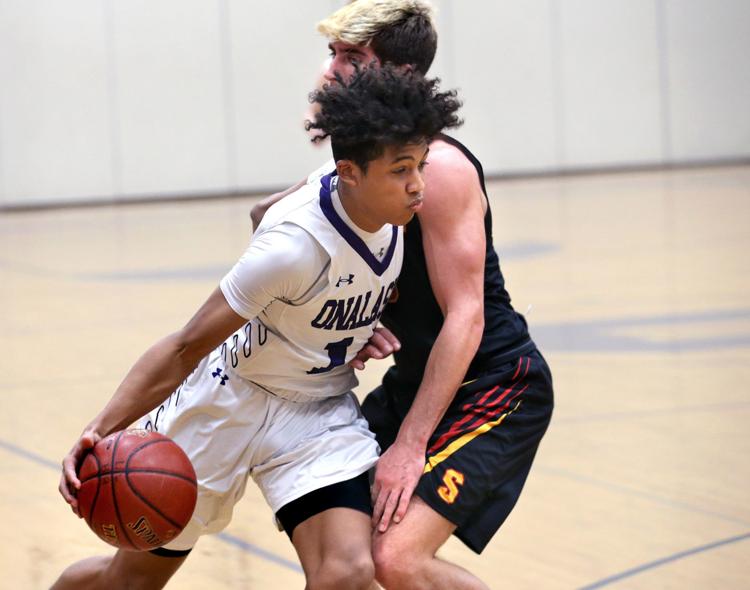 Jan 3: La Crosse Central vs Logan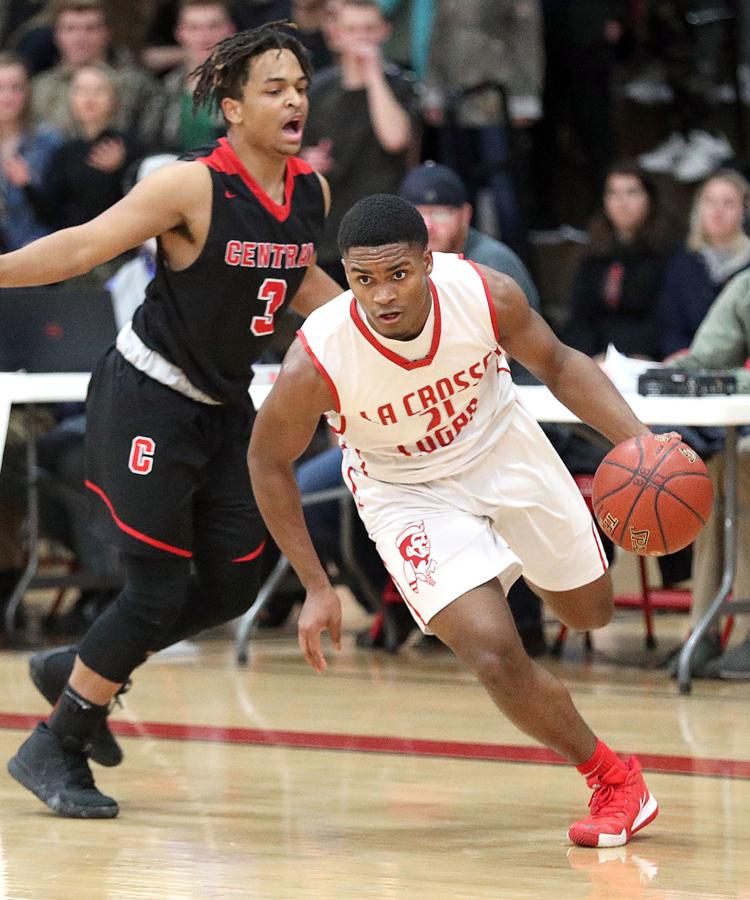 Jan 3: La Crosse Central vs Logan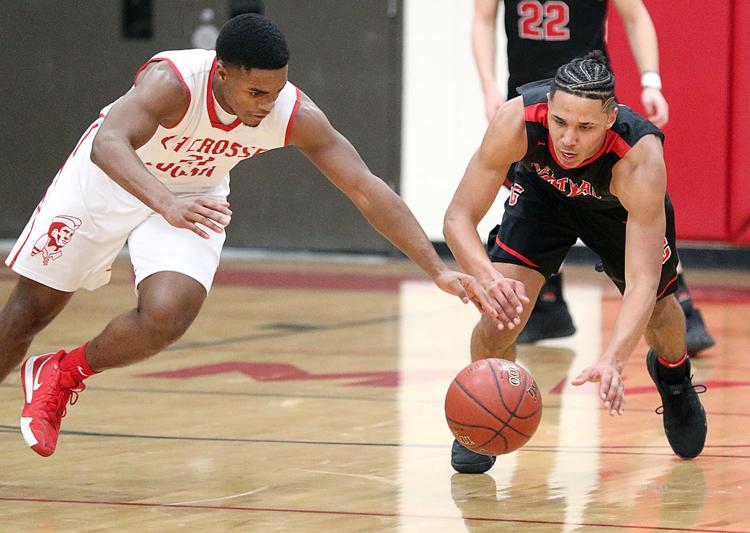 Jan 3: La Crosse Central vs Logan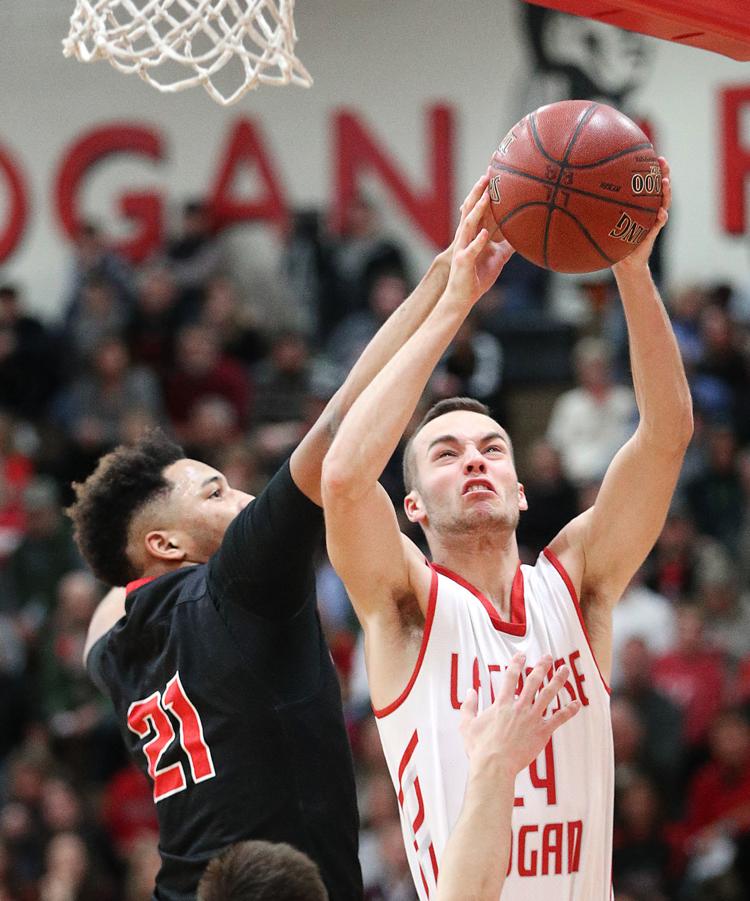 Jan 3: La Crosse Central vs Logan
Jan 3: La Crosse Central vs Logan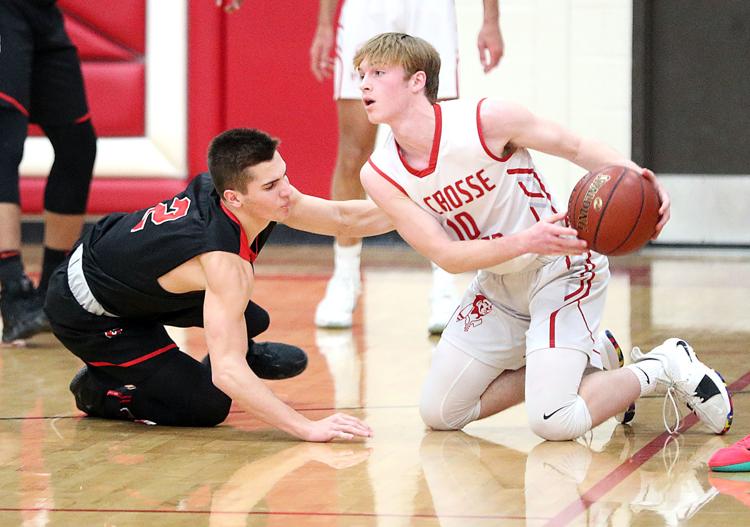 Jan 3: La Crosse Central vs Logan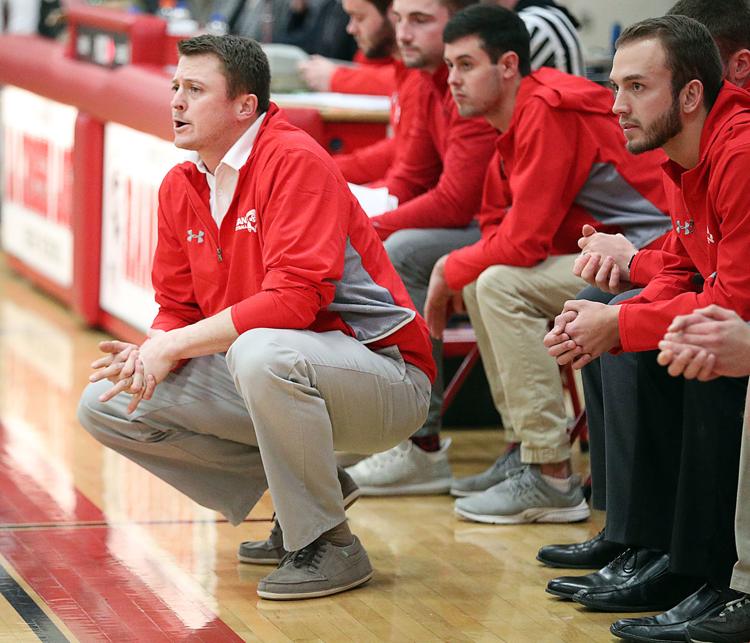 Jan 3: La Crosse Central vs Logan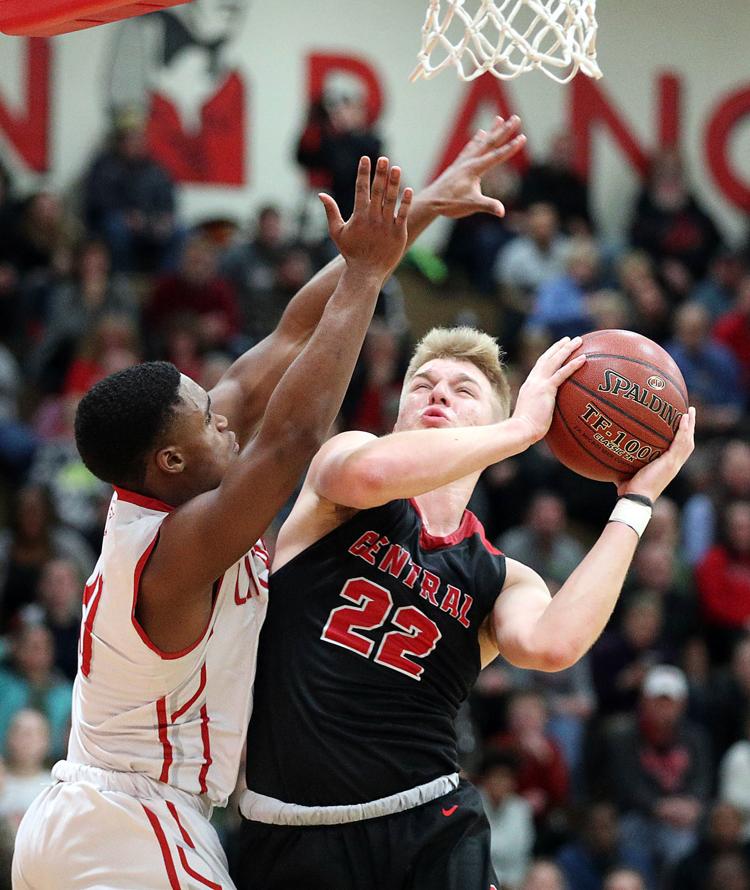 Jan 3: La Crosse Central vs Logan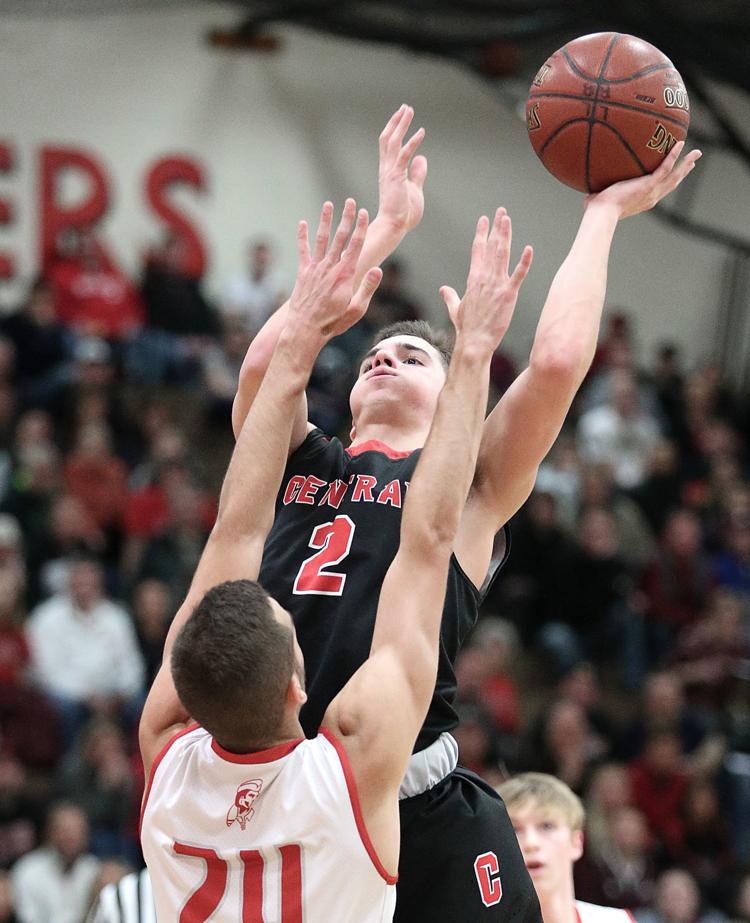 Jan 3: La Crosse Central vs Logan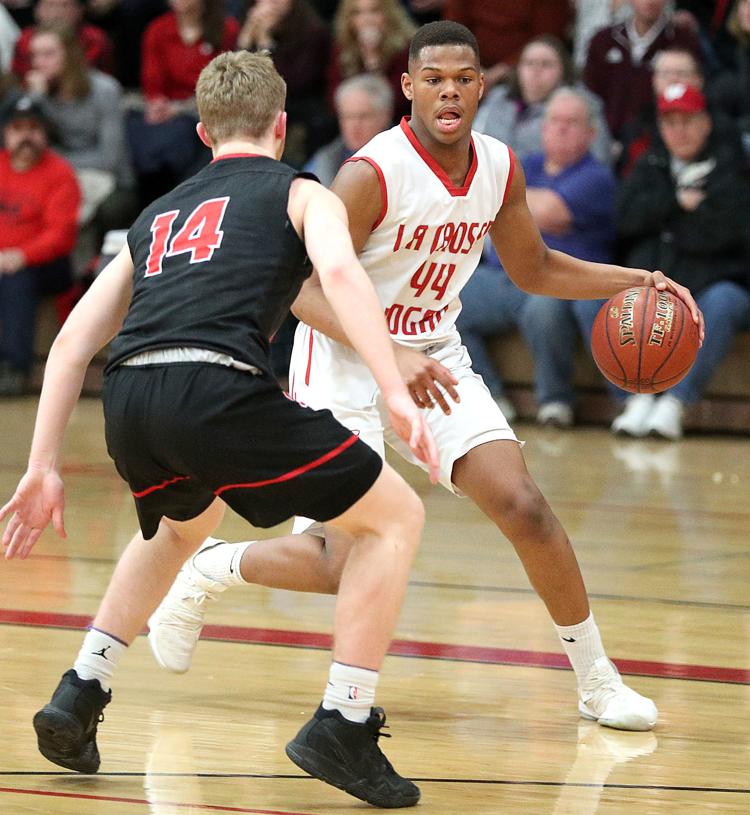 Jan 3: La Crosse Central vs Logan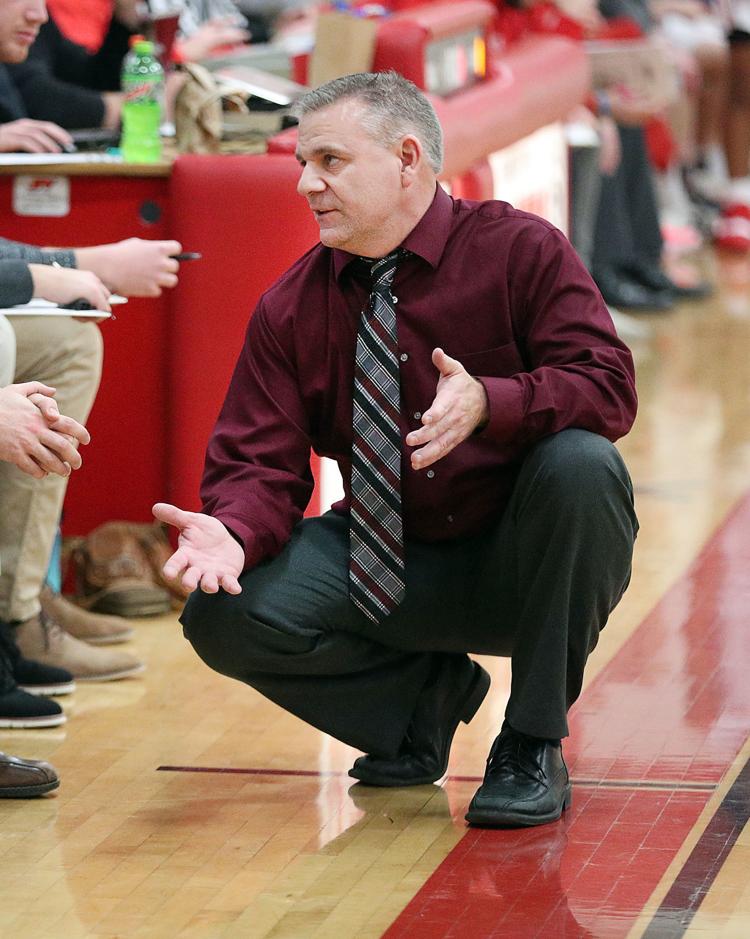 Dec. 21: La Crosse Logan vs. Onalaska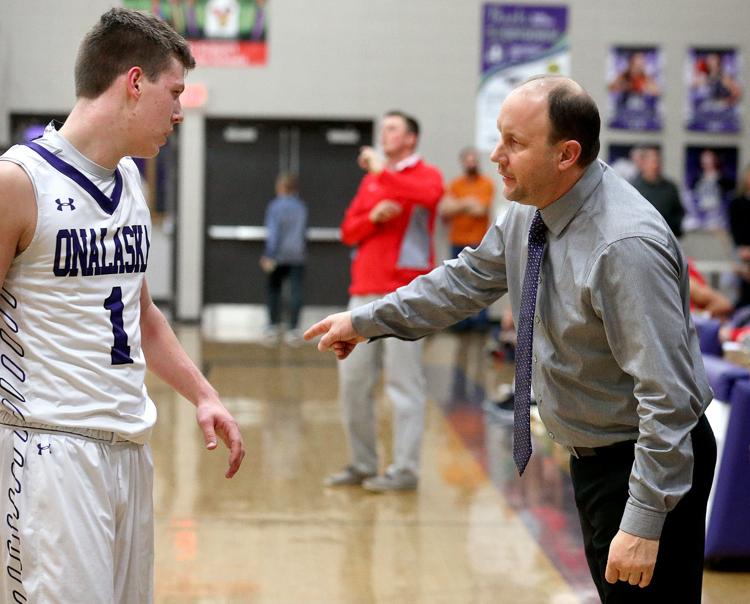 Dec. 21: La Crosse Logan vs. Onalaska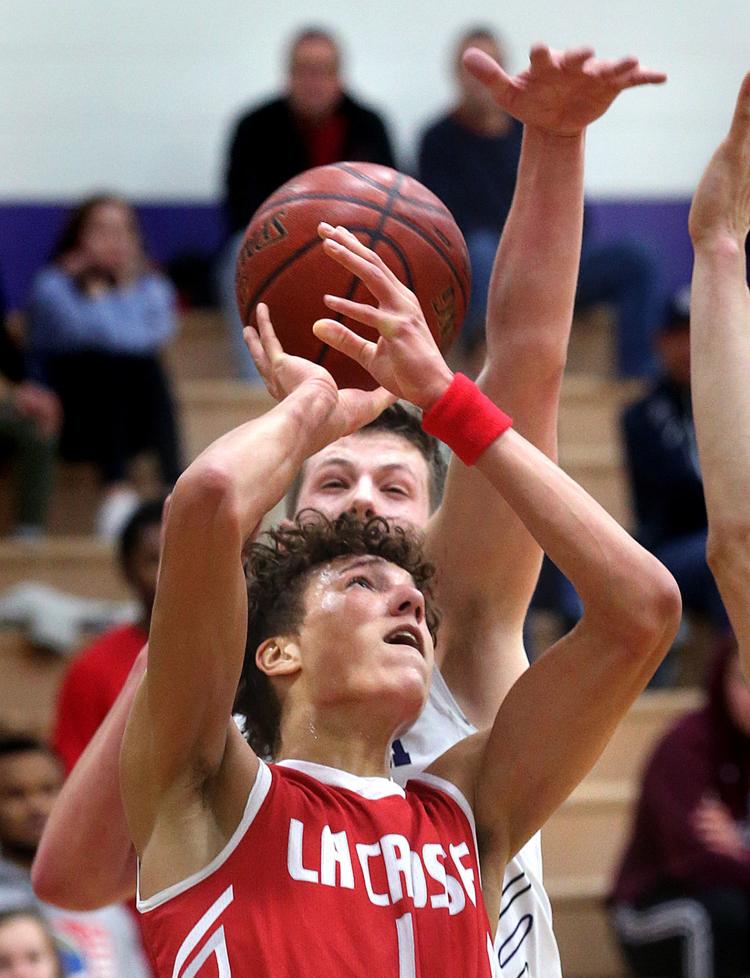 Dec. 21: La Crosse Logan vs. Onalaska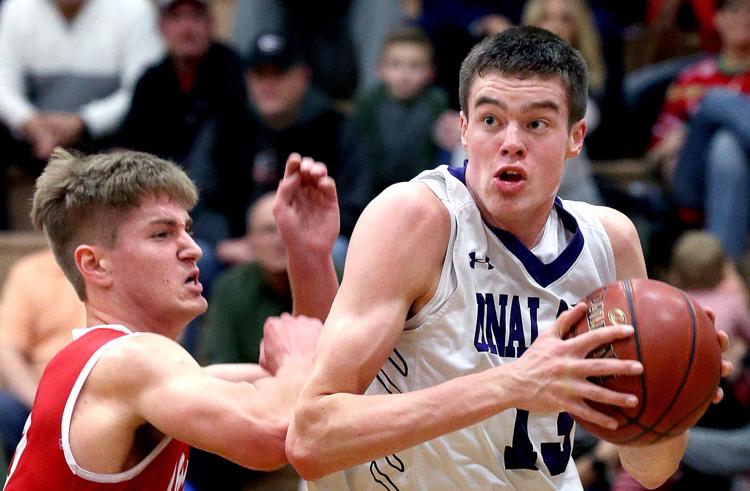 Dec. 21: La Crosse Logan vs. Onalaska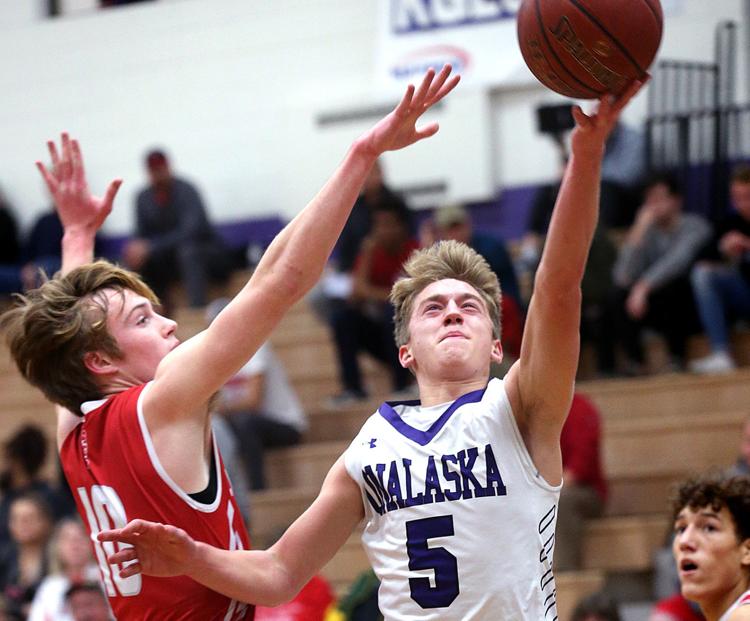 Stuttley-photo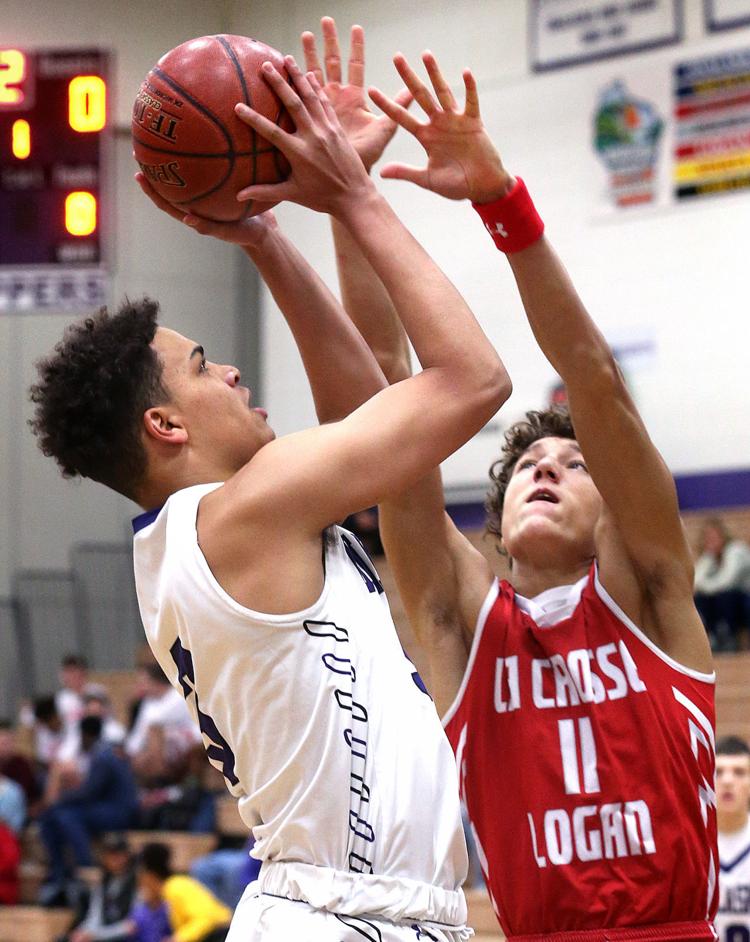 Dec 18: Stoughton vs La Crosse Central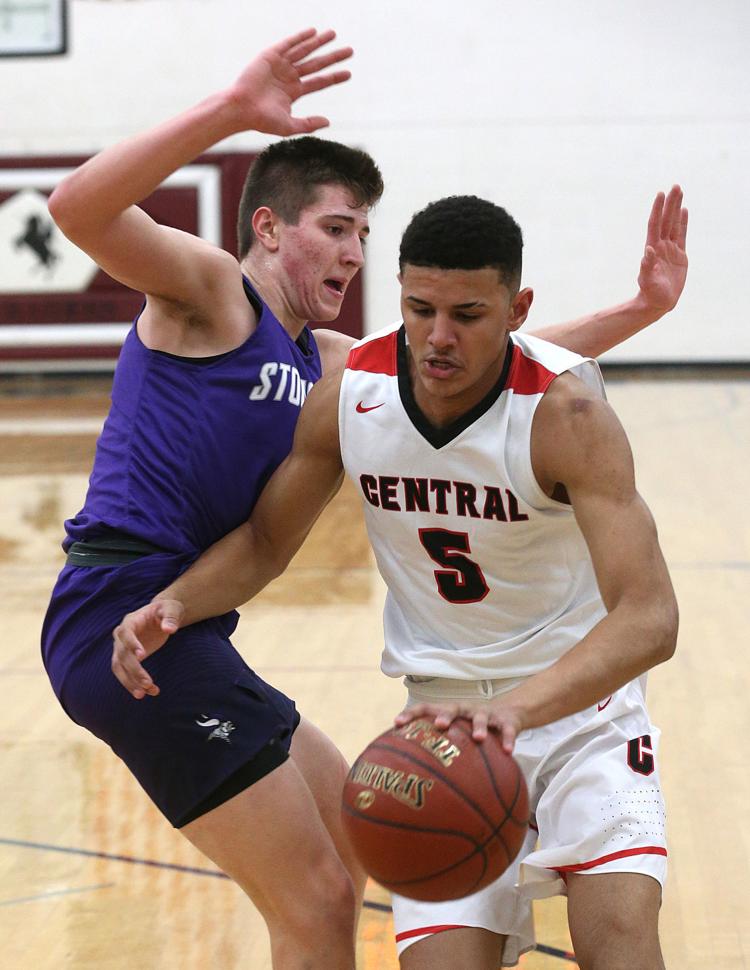 parcher-cover-photo
Prepleaders-photo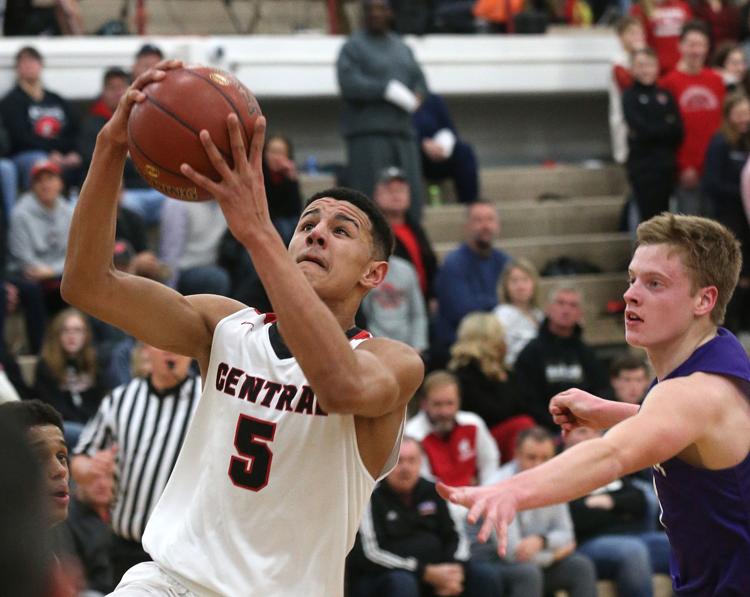 Dec 18: Stoughton vs La Crosse Central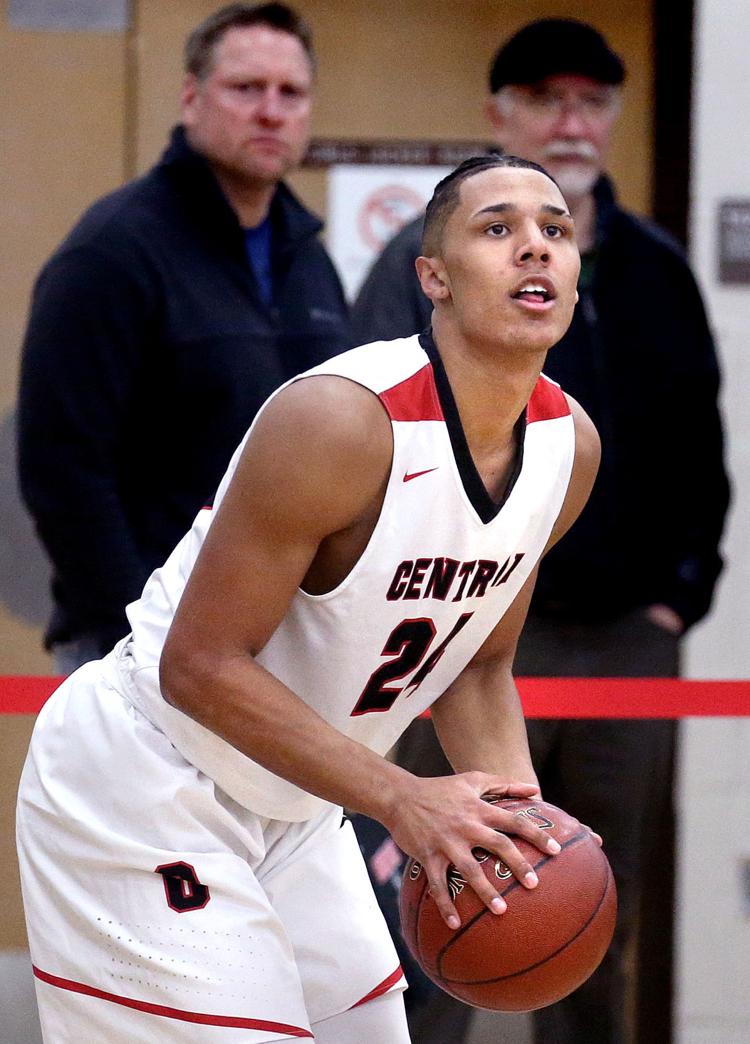 Dec 18: Stoughton vs La Crosse Central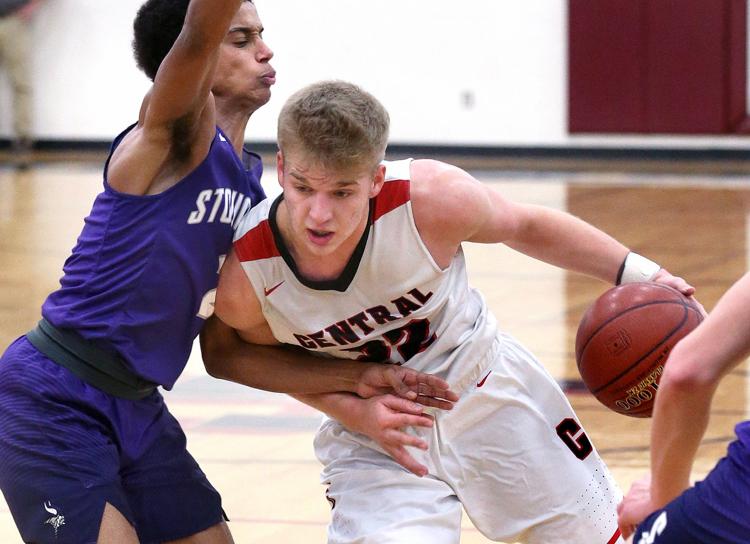 Dec 18: Stoughton vs La Crosse Central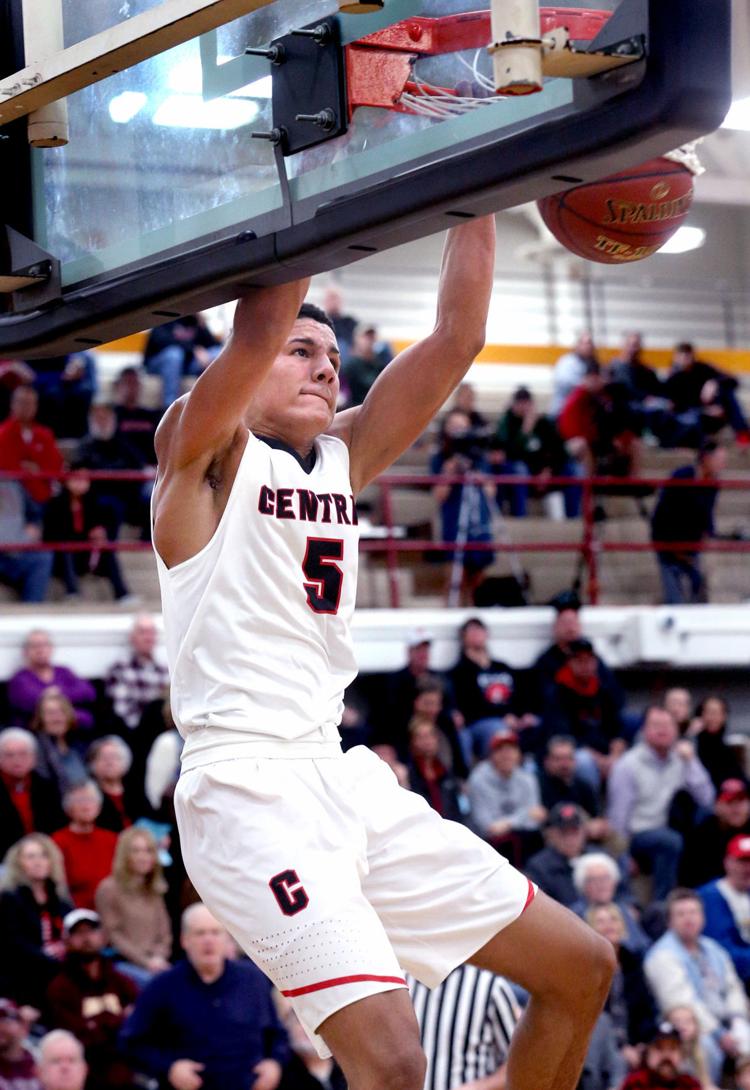 Dec. 17: Melrose-Mindoro at Colfax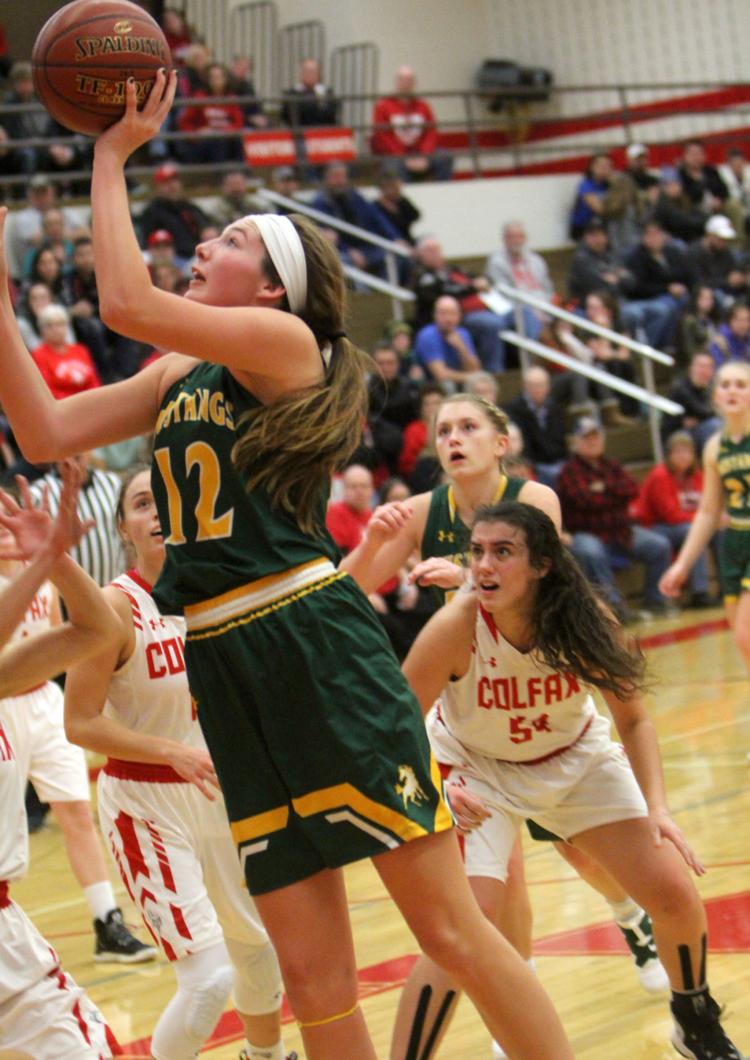 Dec. 17: Melrose-Mindoro at Colfax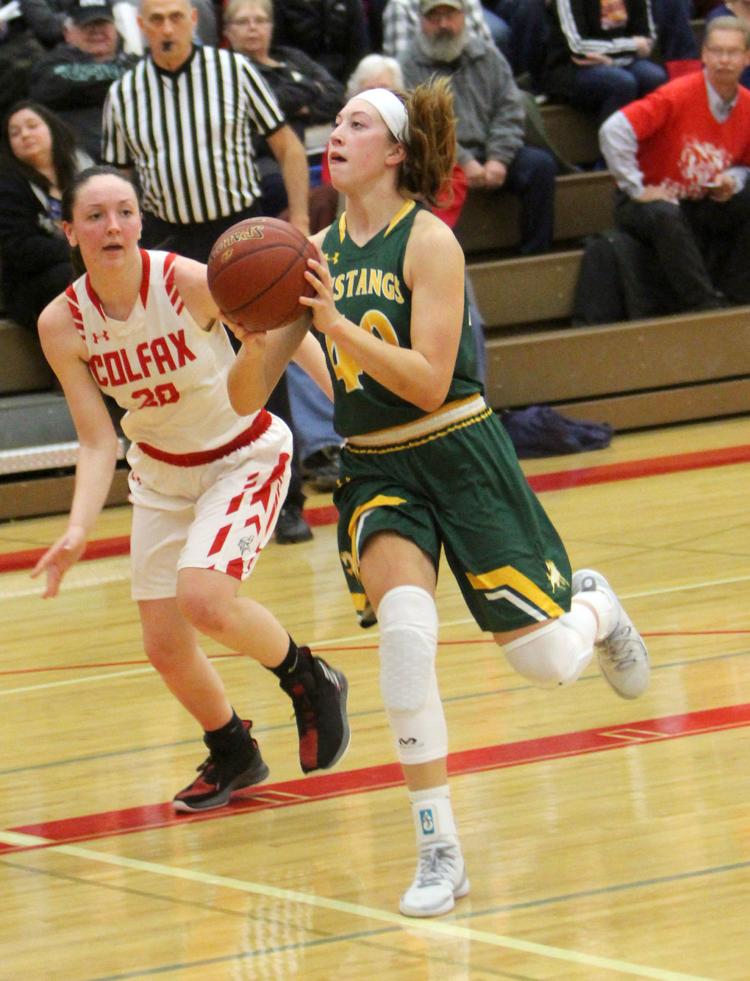 Dec. 17: Melrose-Mindoro at Colfax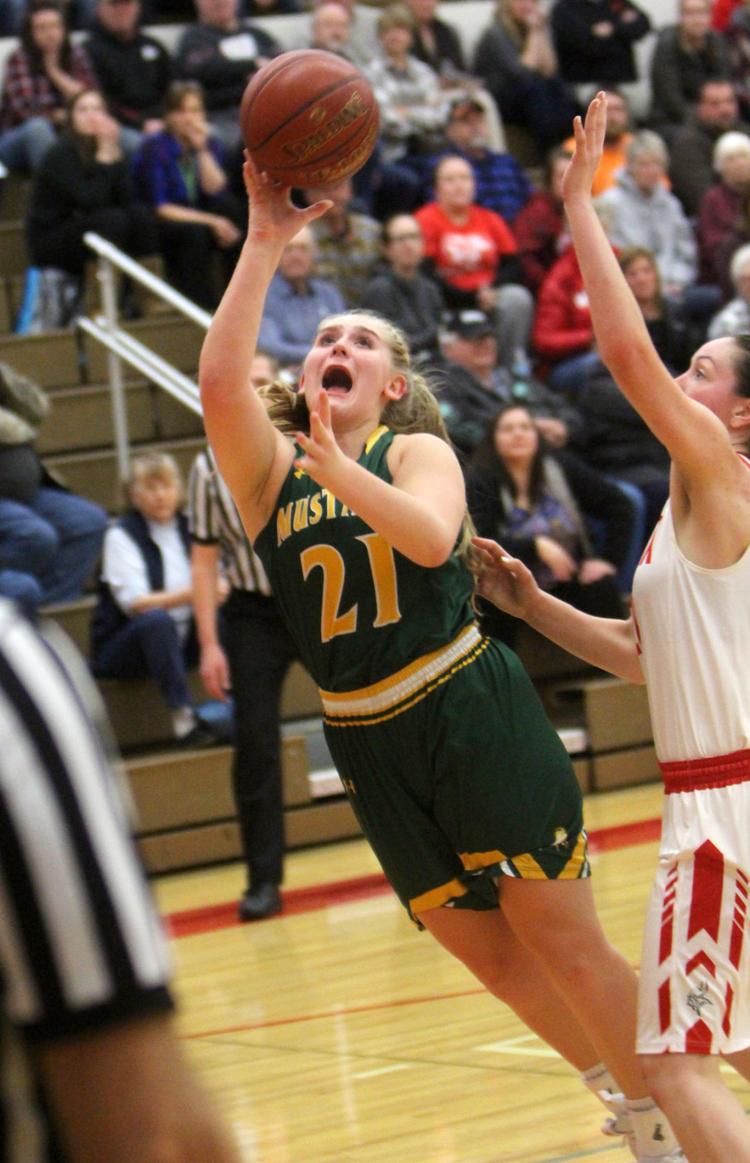 Dec. 17: Melrose-Mindoro at Colfax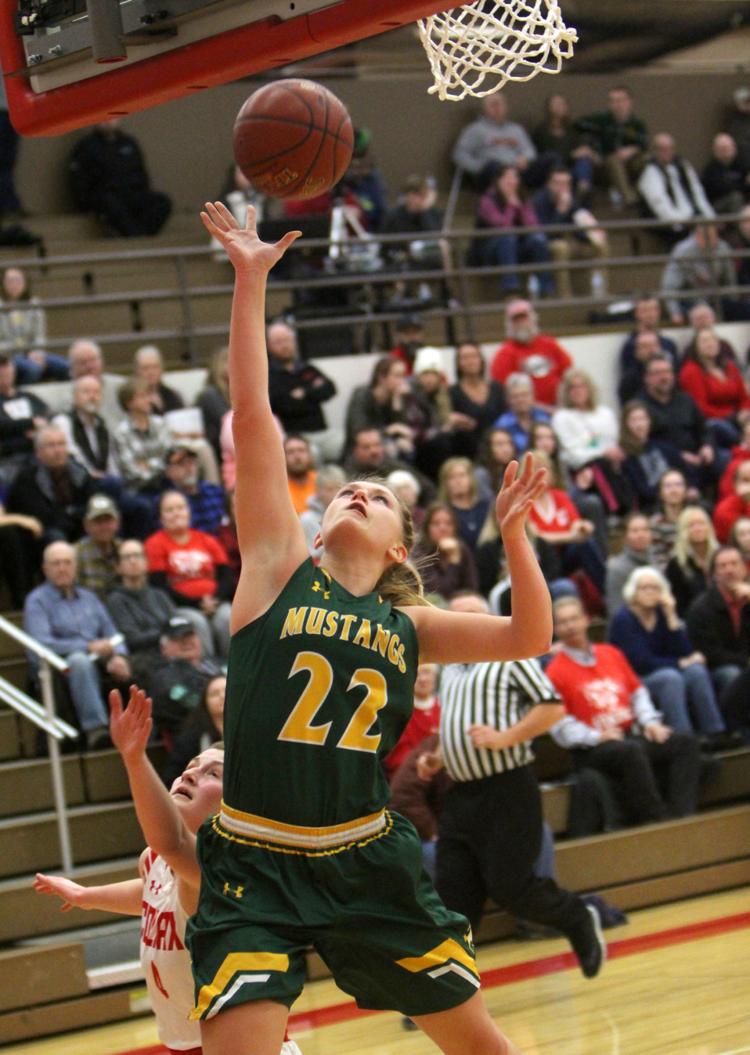 Dec. 17: Melrose-Mindoro at Colfax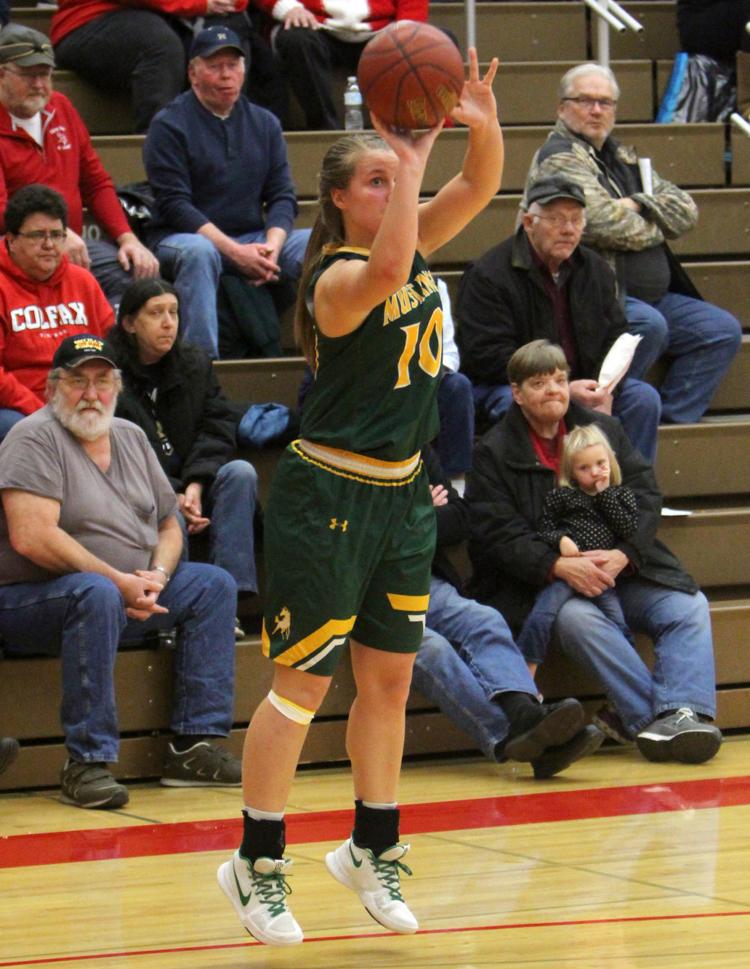 Dec. 17: Melrose-Mindoro at Colfax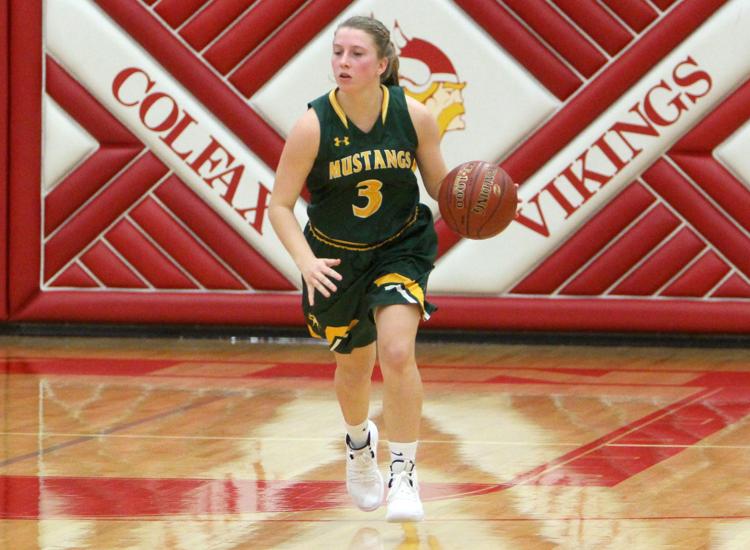 Dec. 17: Melrose-Mindoro at Colfax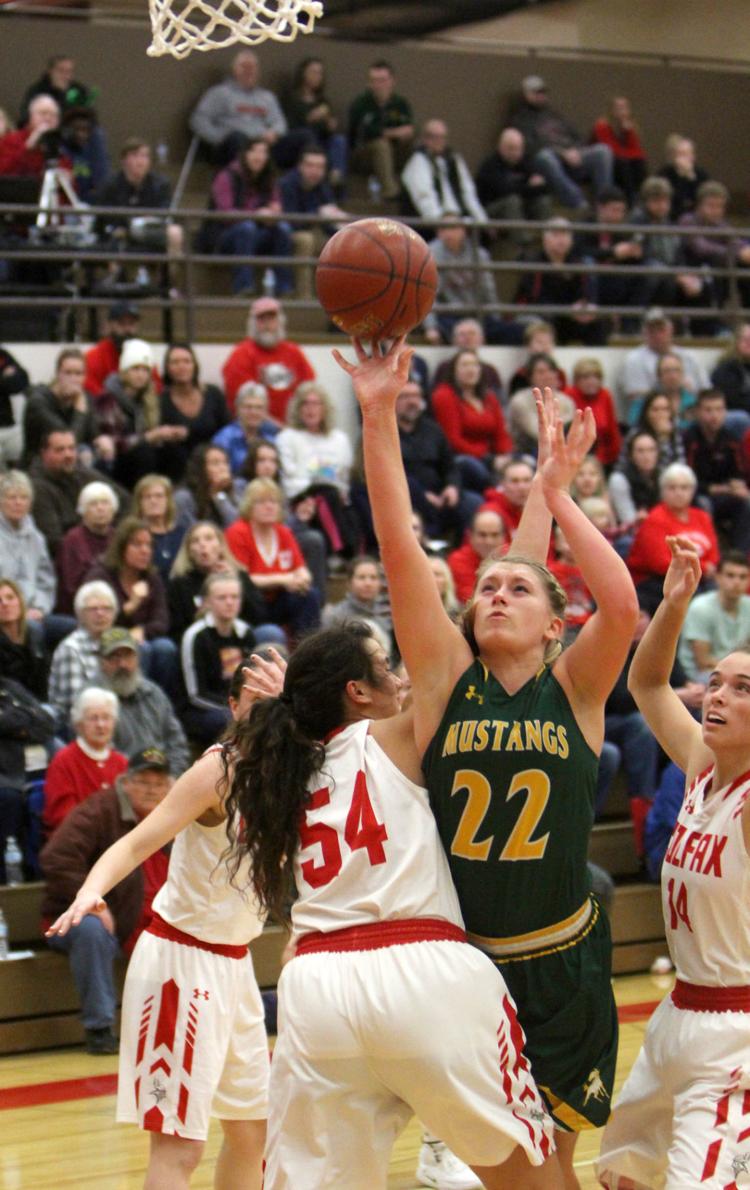 Dec. 17: Melrose-Mindoro at Colfax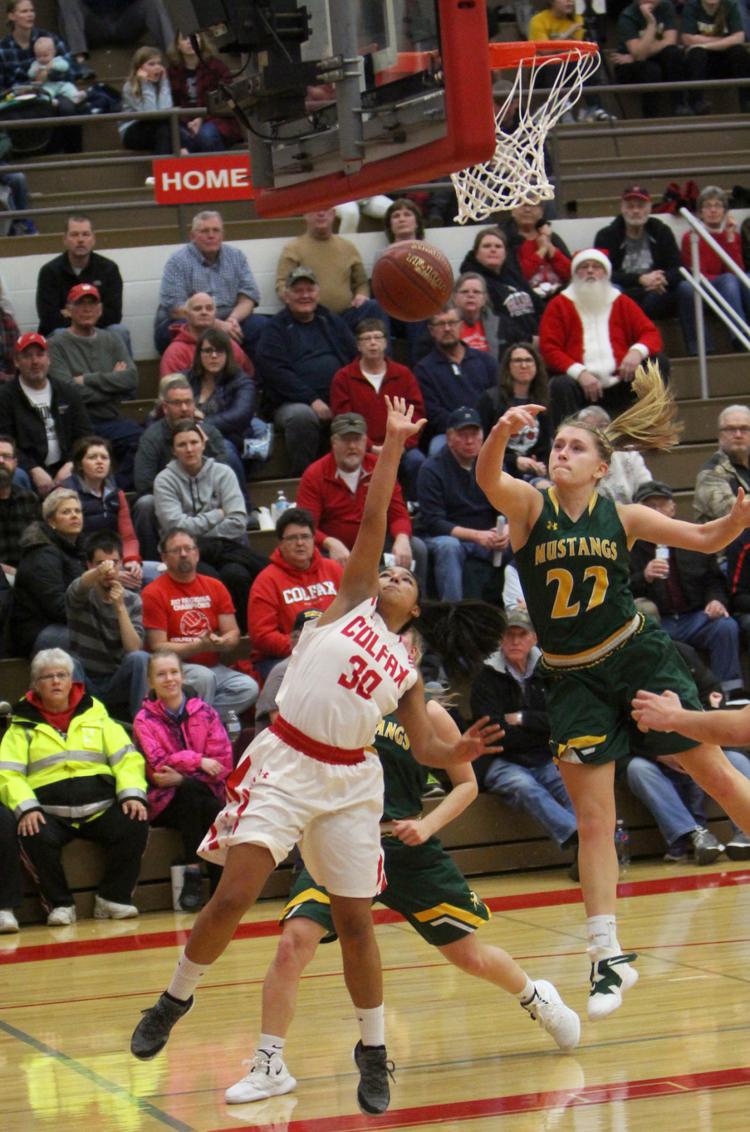 Dec. 17: Melrose-Mindoro at Colfax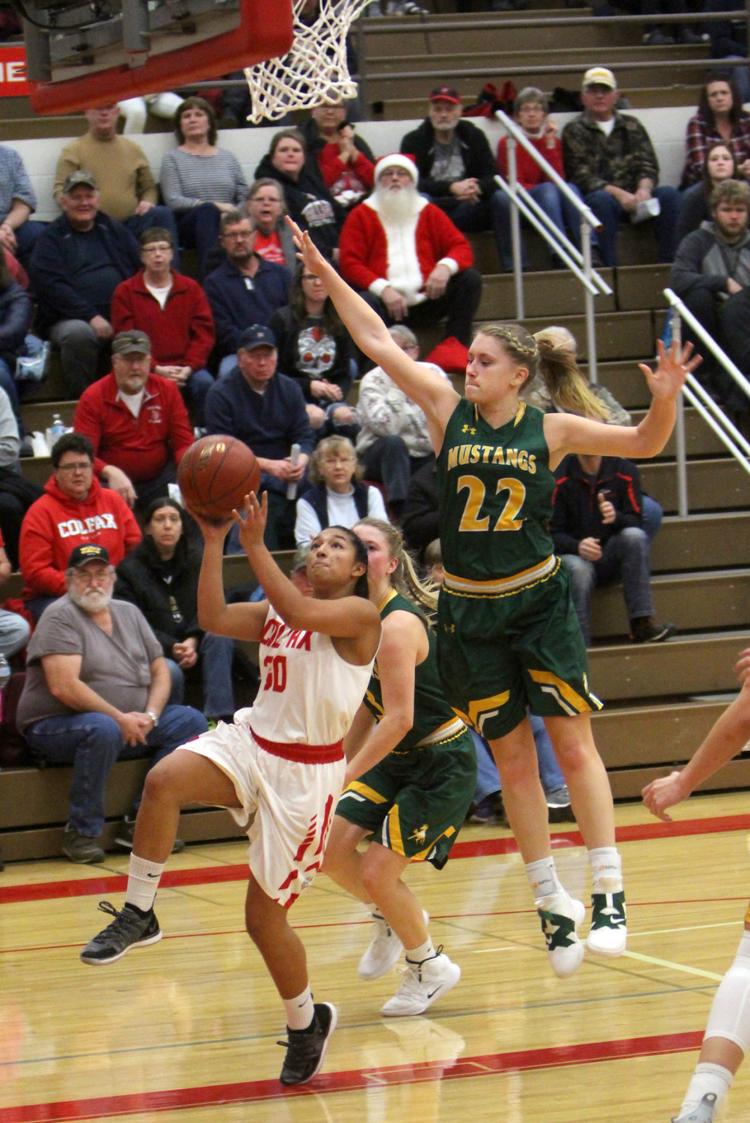 Dec. 17: Melrose-Mindoro at Colfax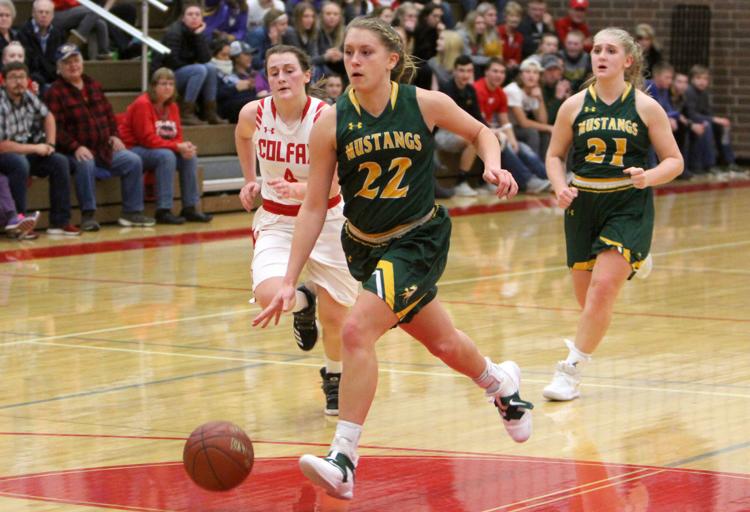 Dec. 17: Melrose-Mindoro at Colfax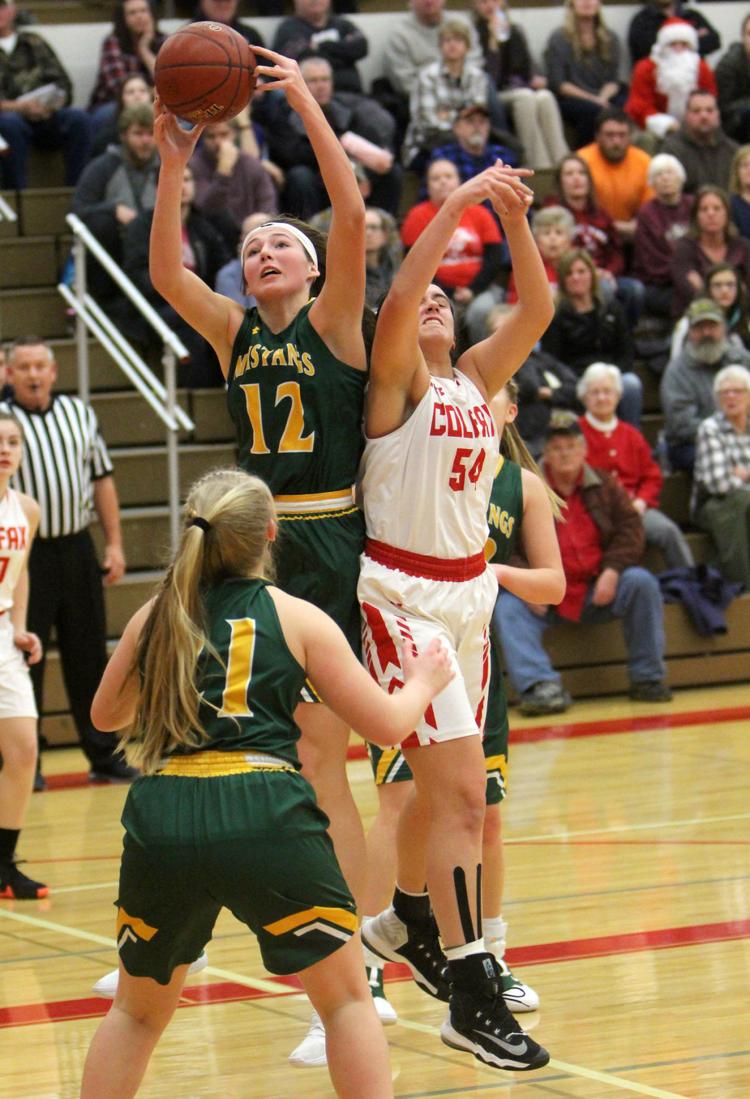 Dec. 17: Melrose-Mindoro at Colfax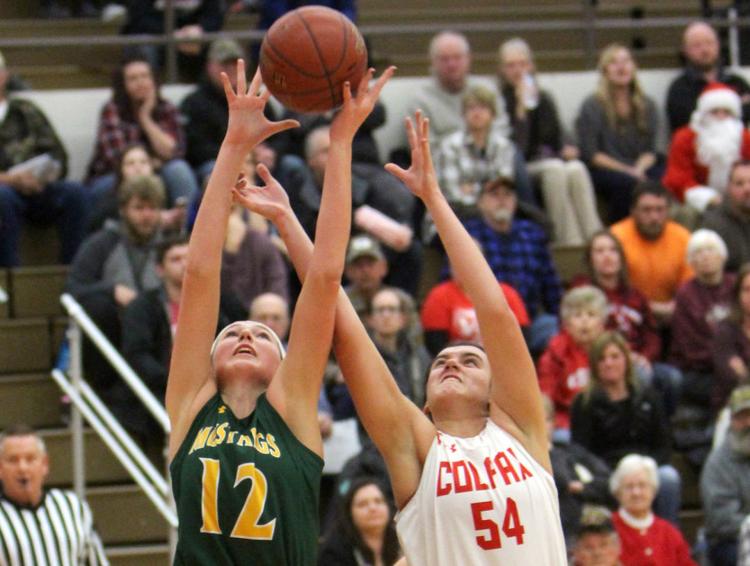 Dec 14: La Crosse Central vs Holmen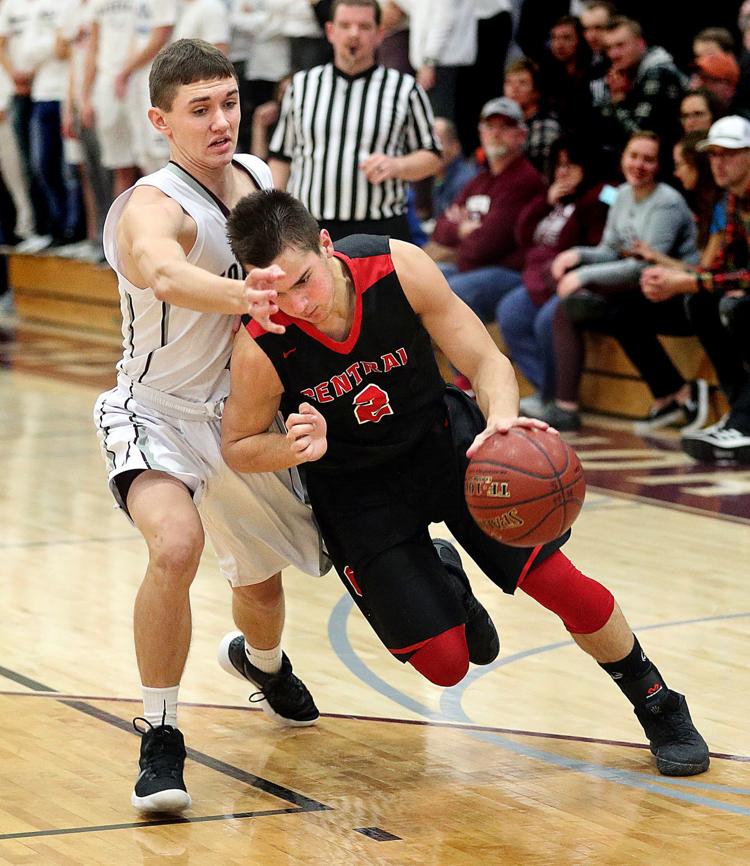 Dec 14: La Crosse Central vs Holmen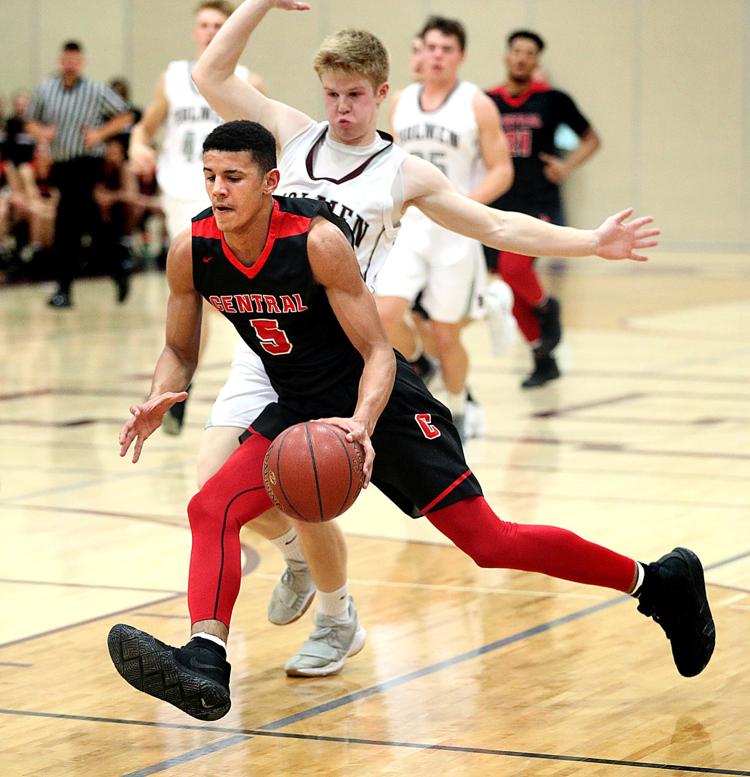 Dec 14: La Crosse Central vs Holmen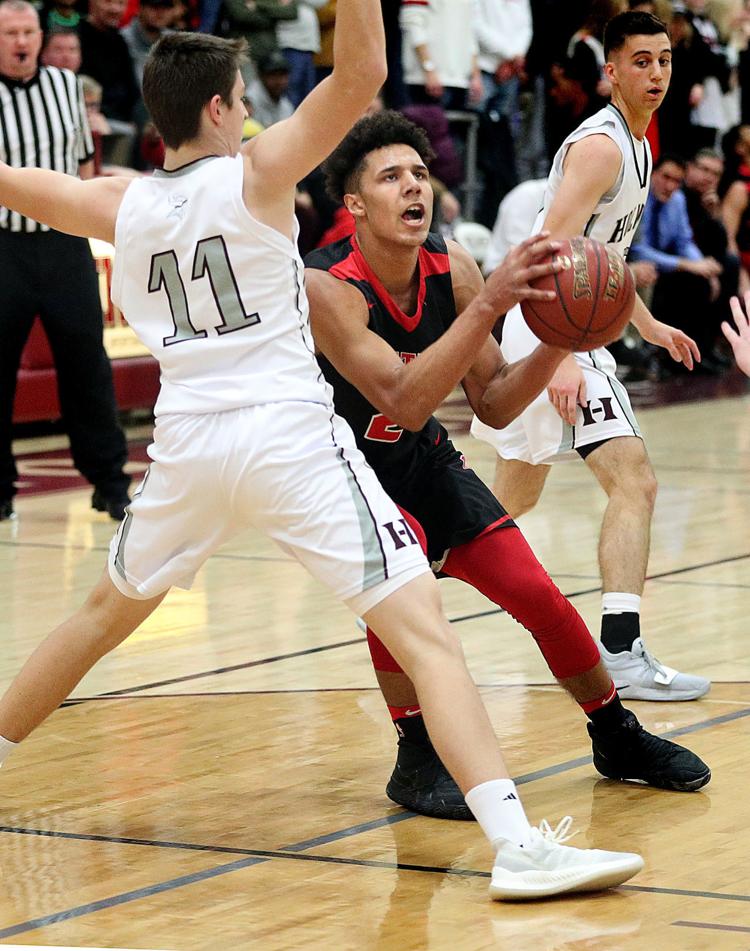 Dec 14: La Crosse Central vs Holmen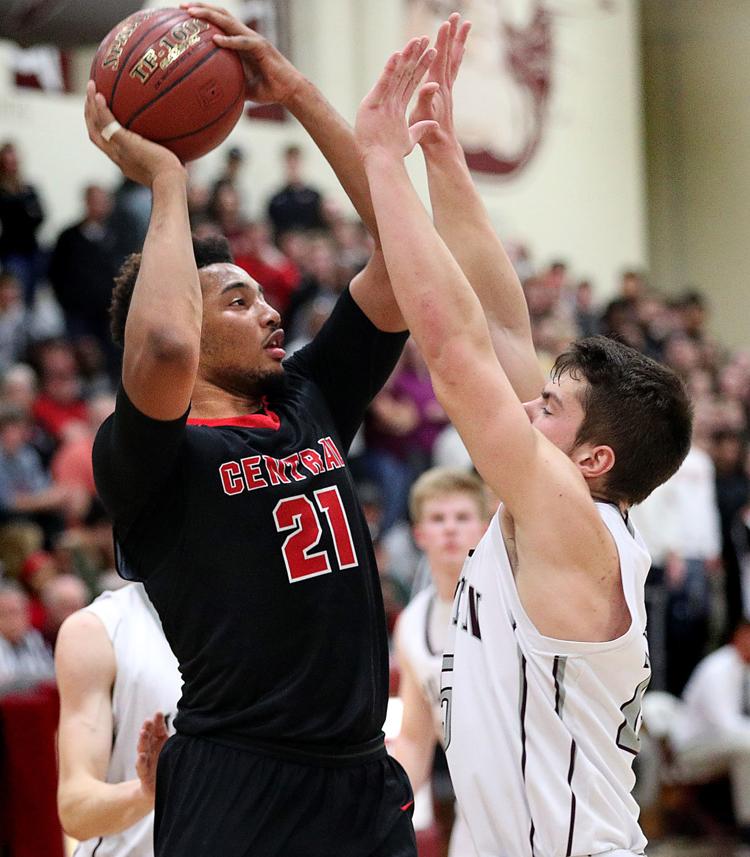 Dec 14: La Crosse Central vs Holmen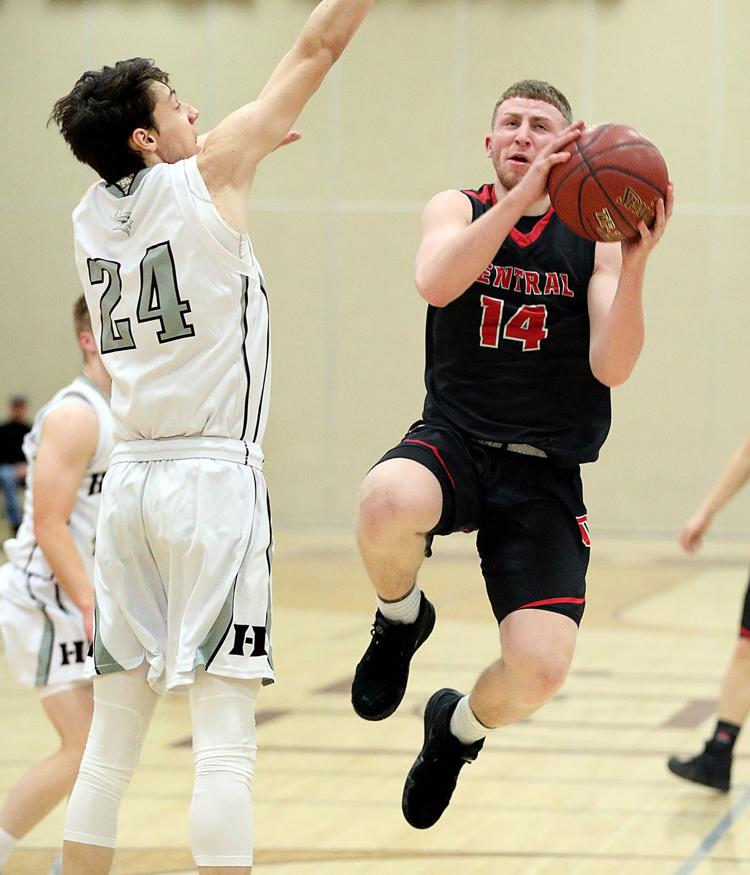 Dec 14: La Crosse Central vs Holmen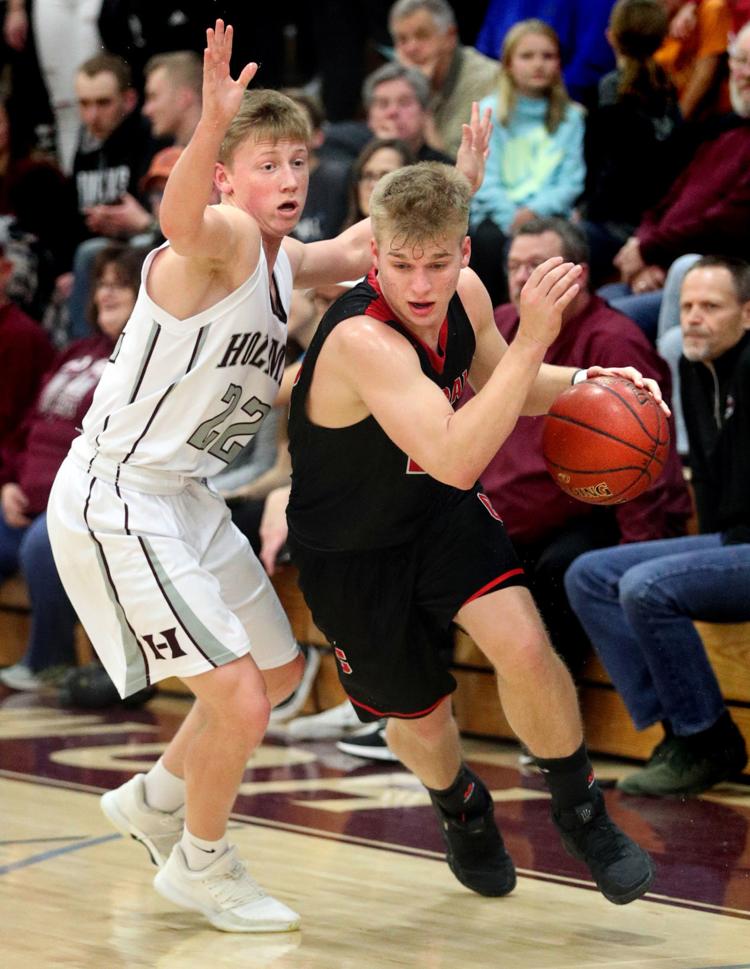 Dec 14: La Crosse Central vs Holmen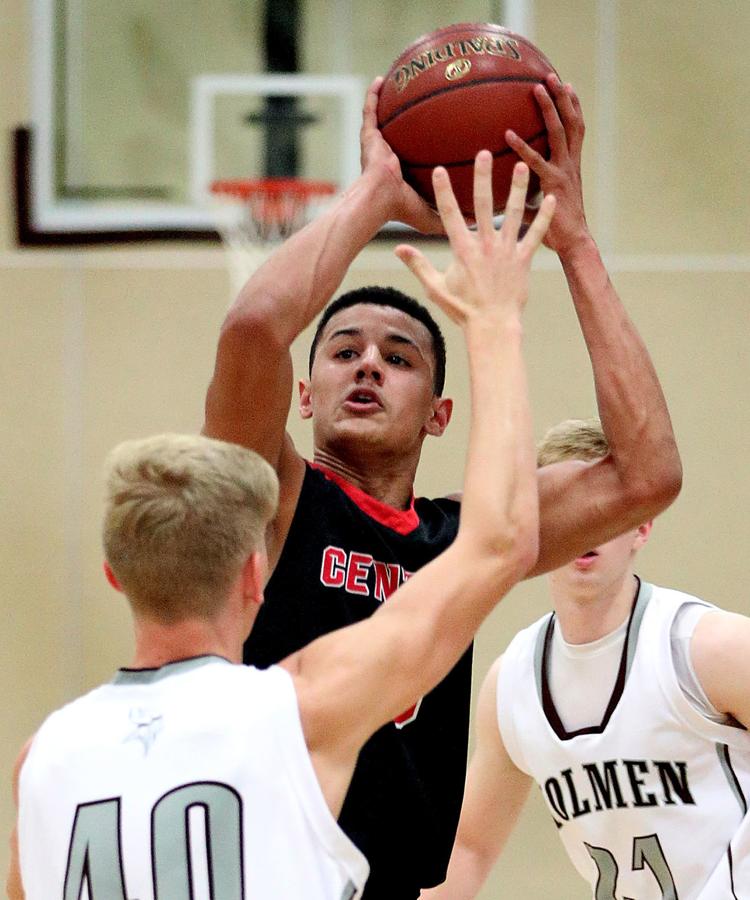 Dec 14: La Crosse Central vs Holmen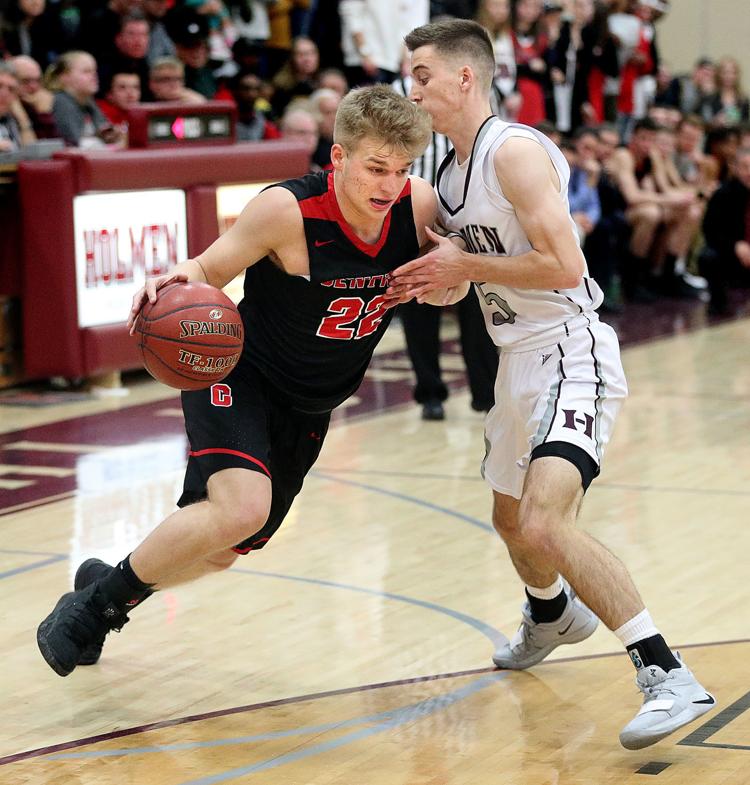 Dec 13: Onalaska vs Aquinas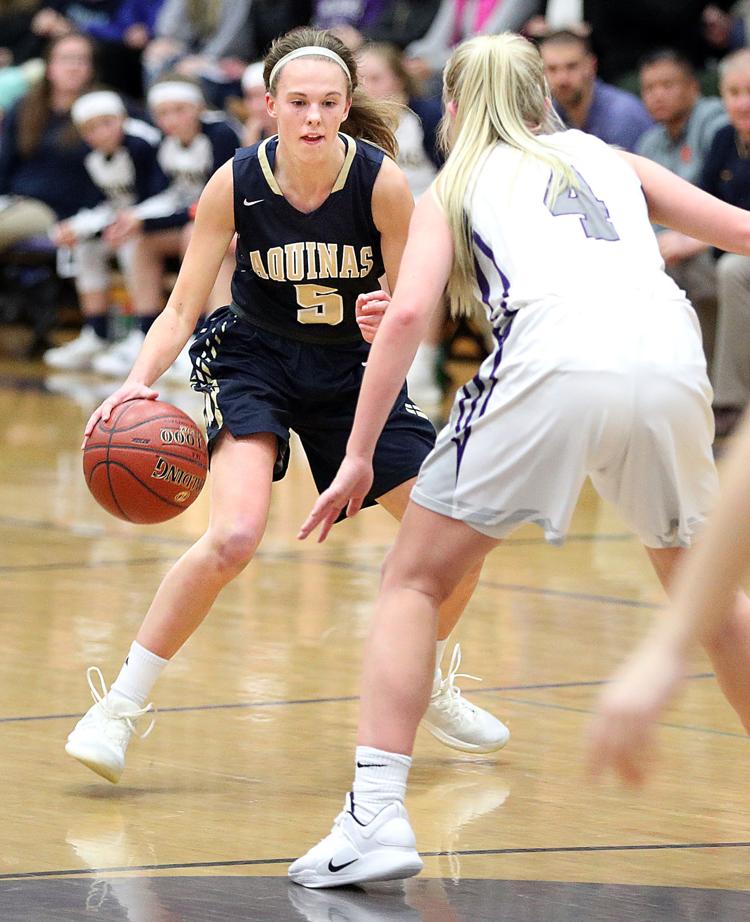 Dec 13: Onalaska vs Aquinas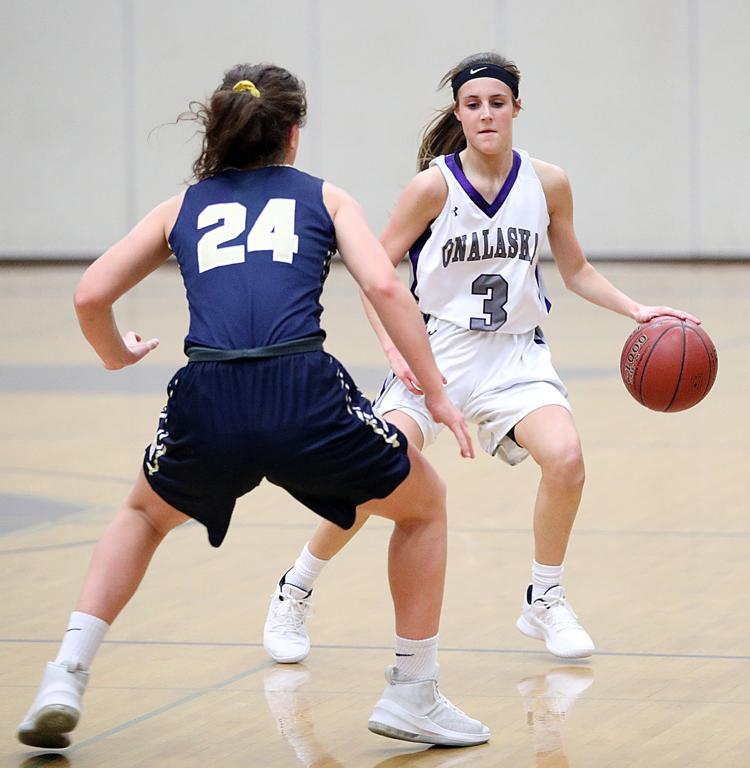 Dec 13: Onalaska vs Aquinas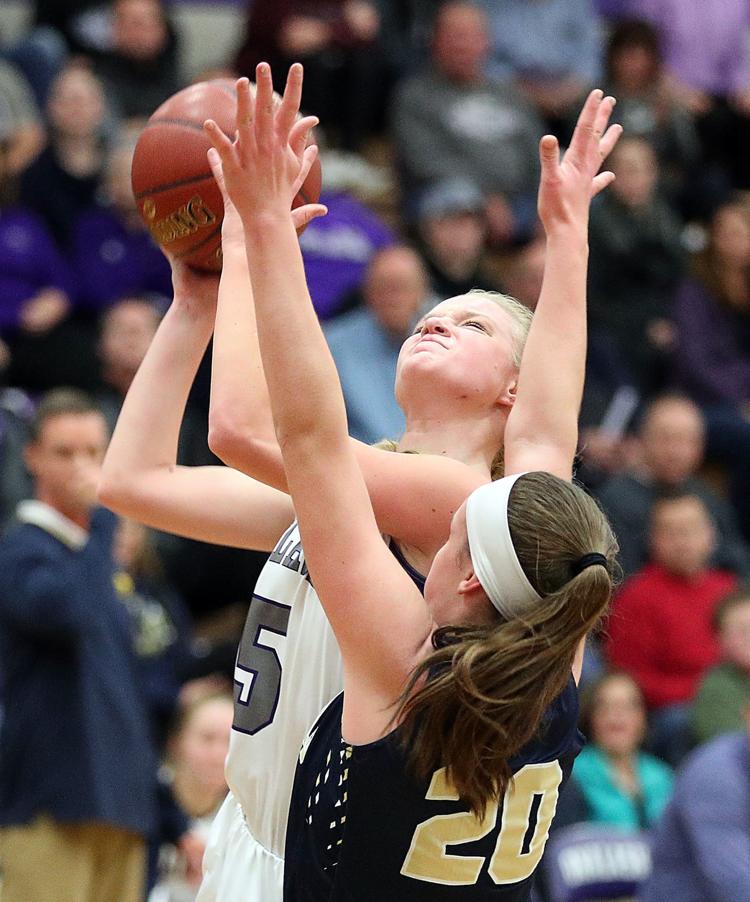 Dec 13: Onalaska vs Aquinas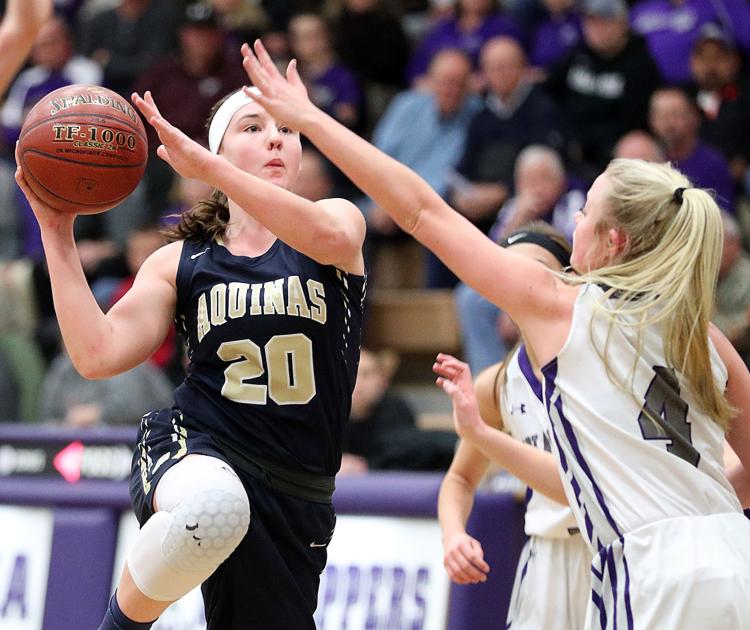 Dec 13: Onalaska vs Aquinas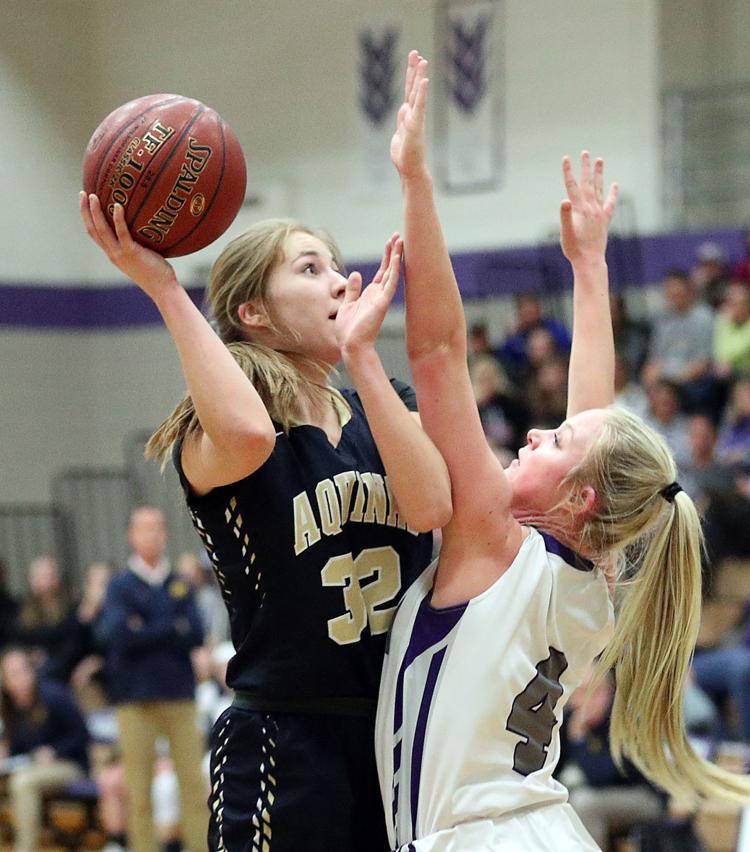 top5girlshoops-photo1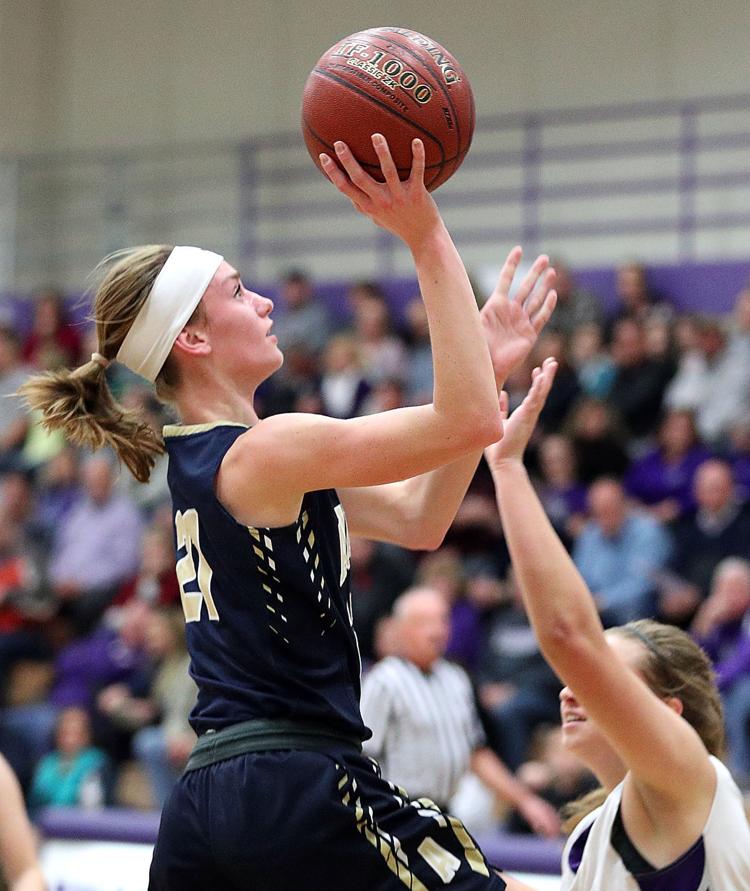 donarski-photo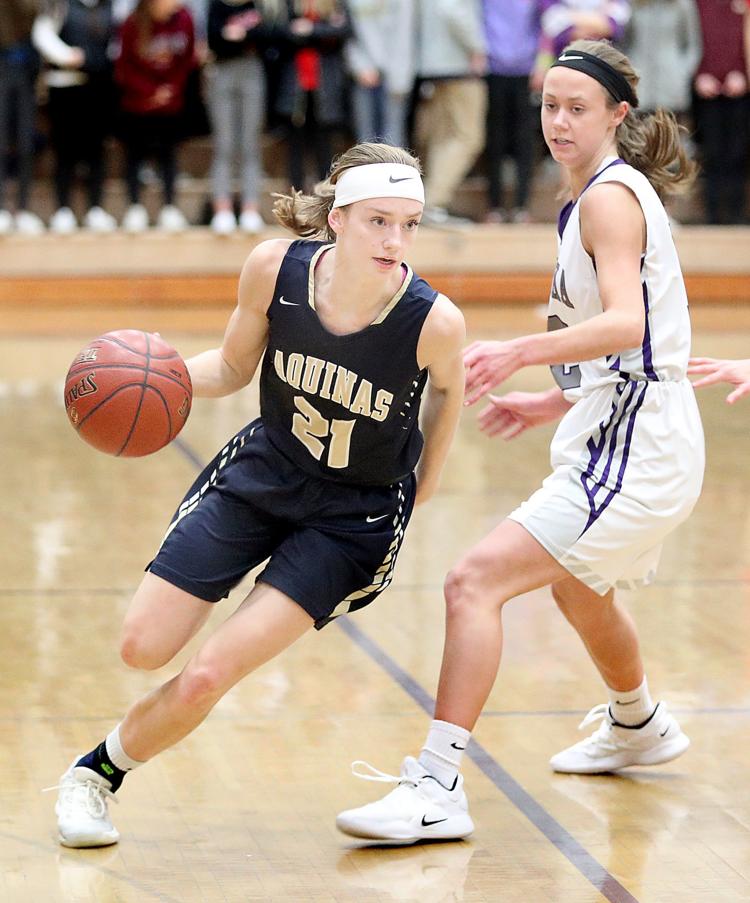 scheidt-main-photo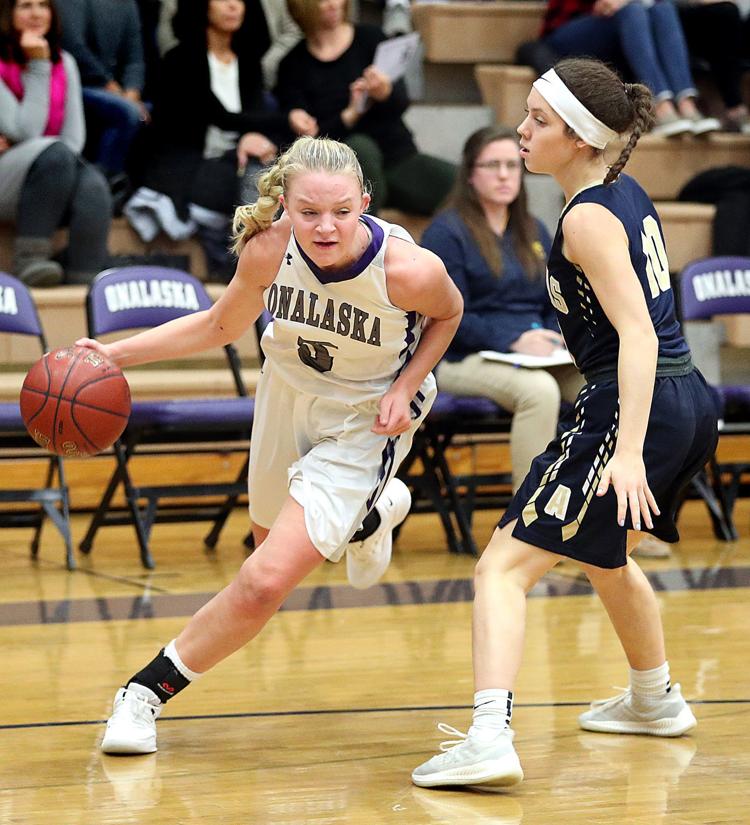 Dec 11: Onalaska vs West Salem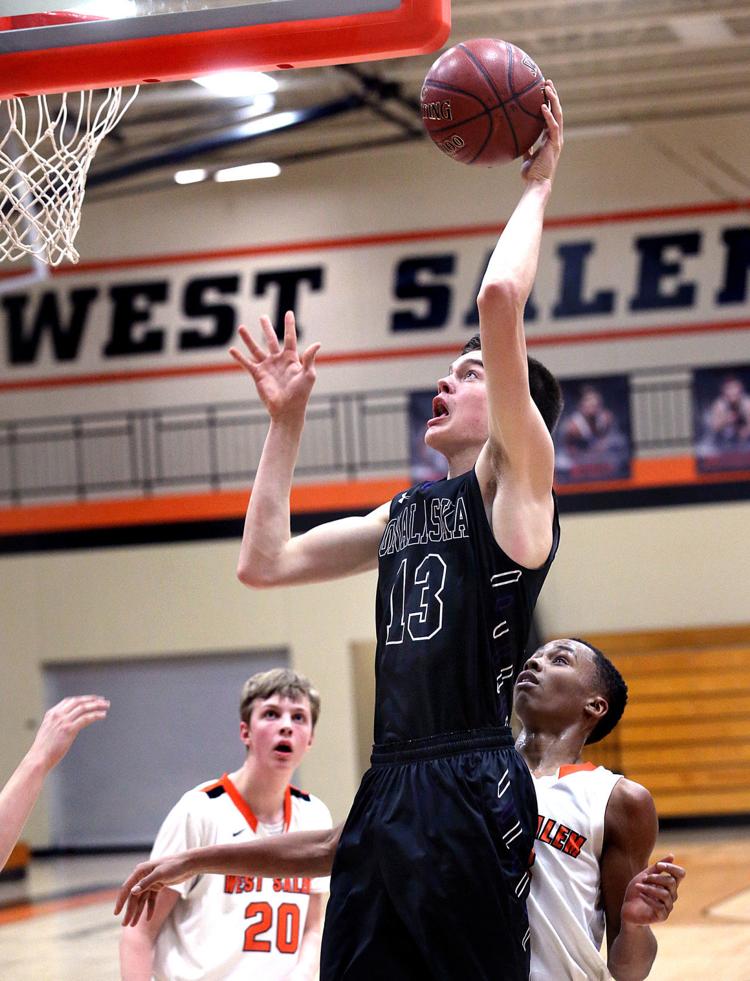 Dec 11: Onalaska vs West Salem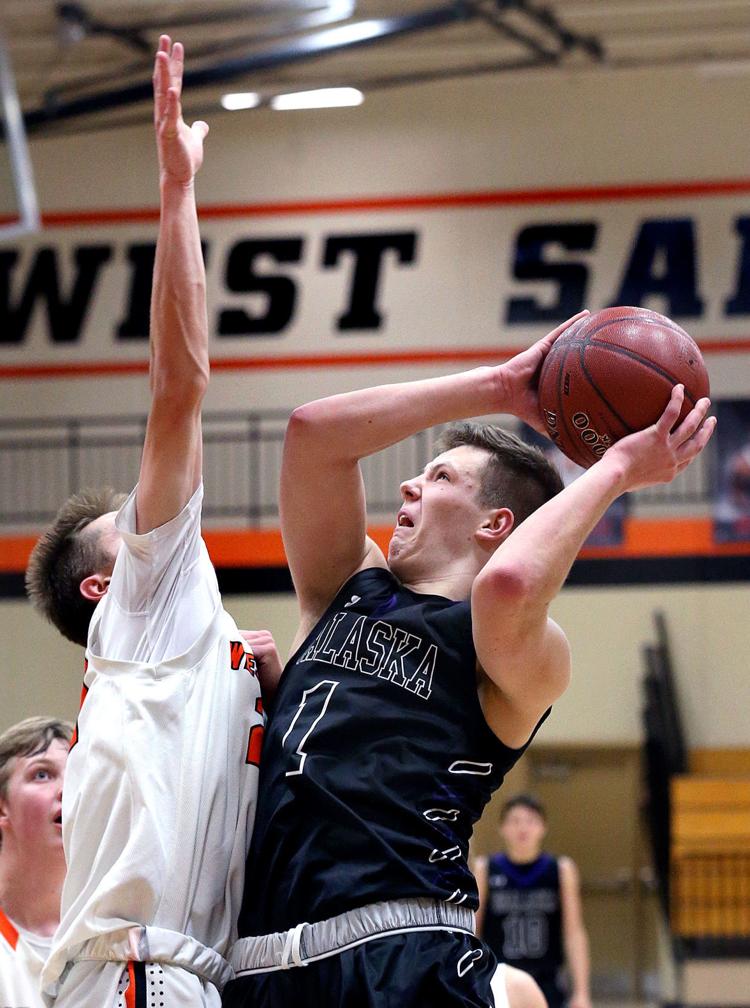 Dec 11: Onalaska vs West Salem
Dec 11: Onalaska vs West Salem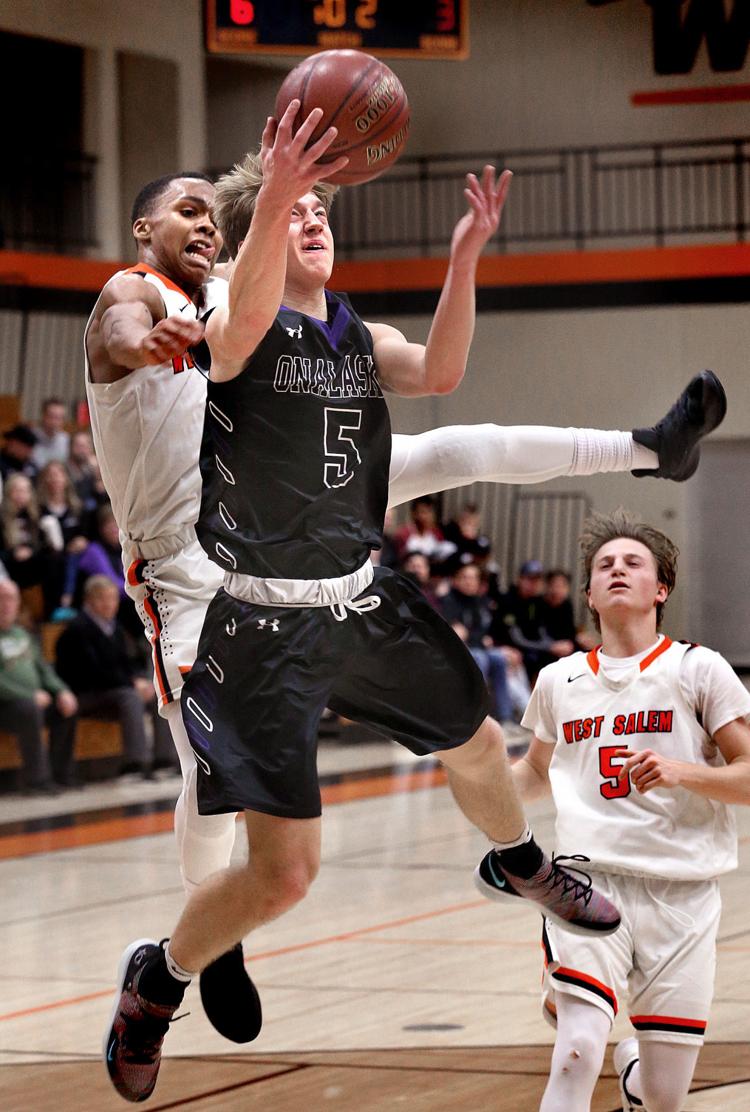 Dec 7: La Crosse Central vs Tomah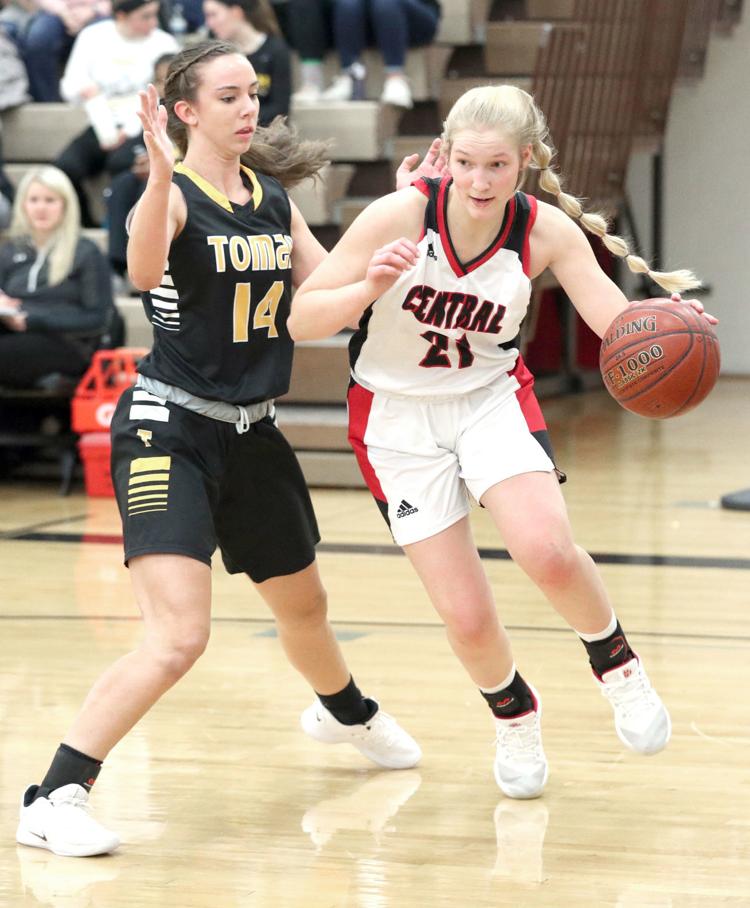 Dec 7: La Crosse Central vs Tomah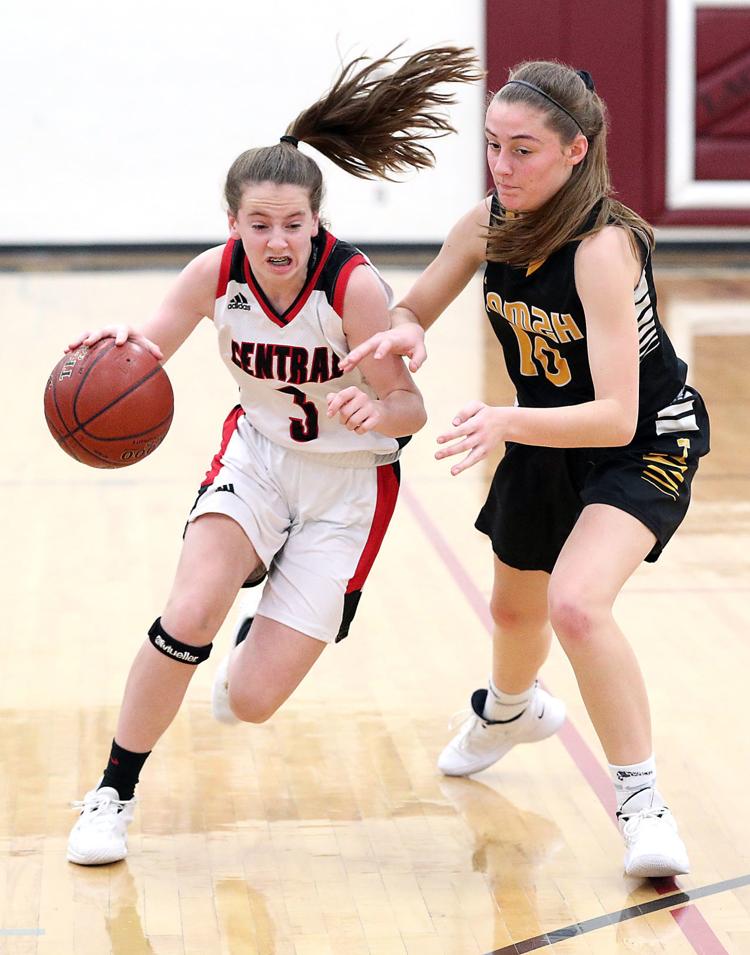 Dec 7: La Crosse Central vs Tomah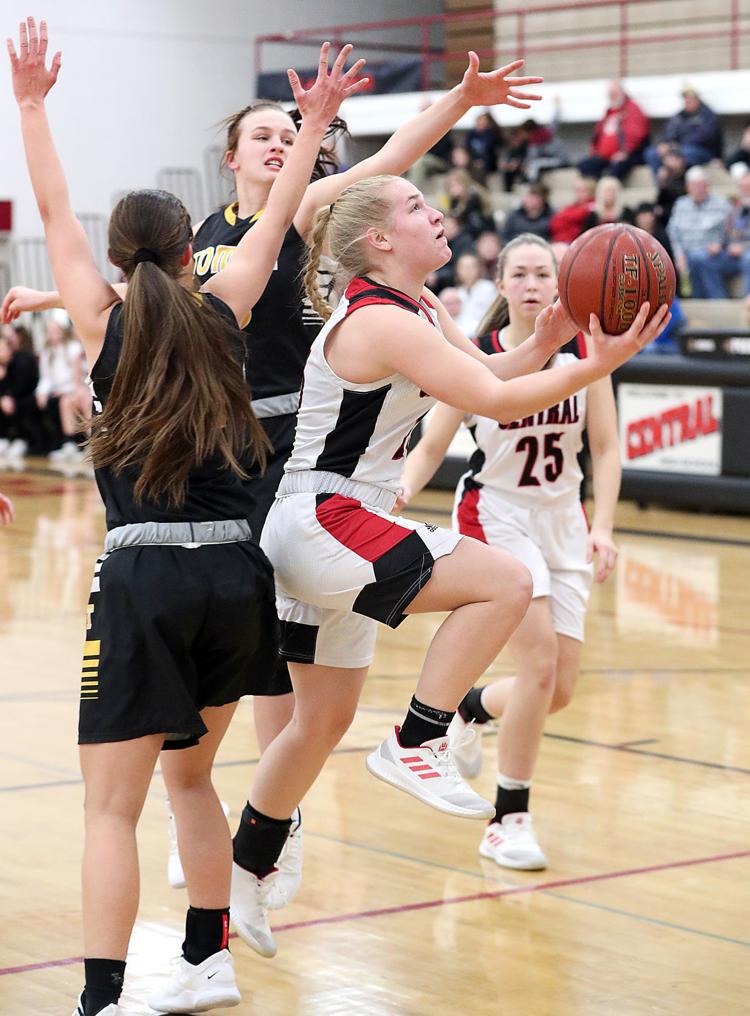 Dec 7: La Crosse Central vs Tomah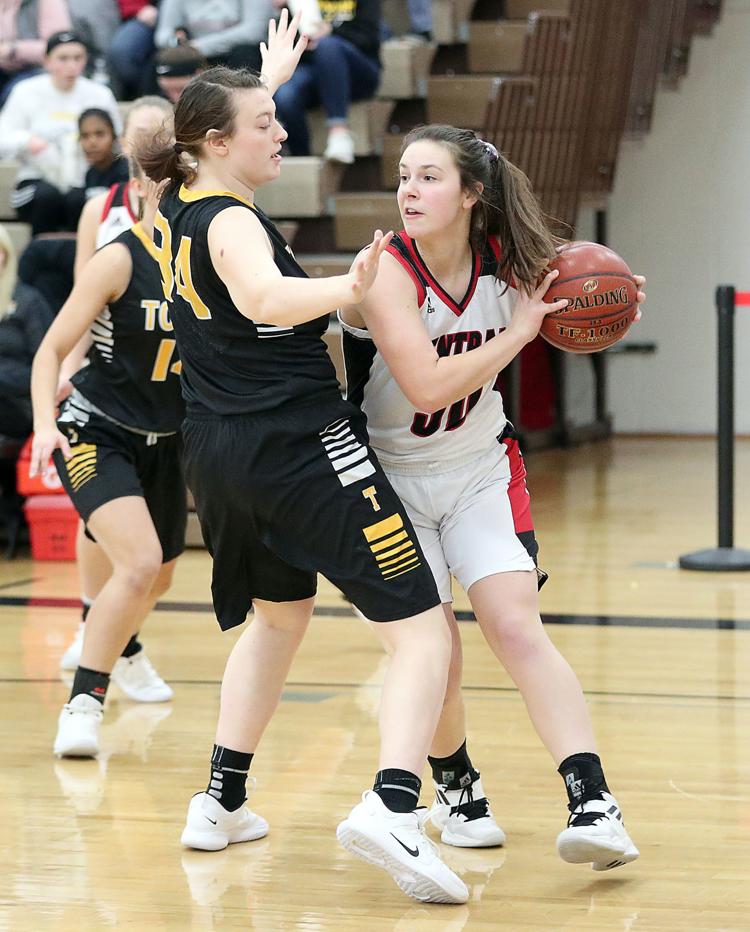 Dec 7: La Crosse Central vs Tomah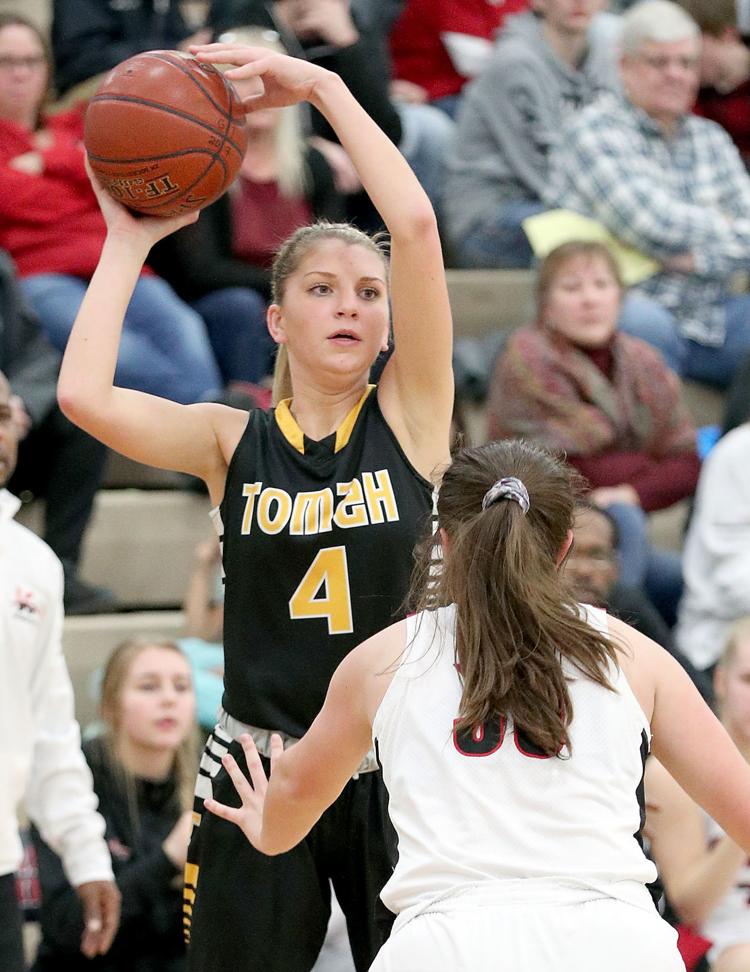 Dec 7: La Crosse Central vs Tomah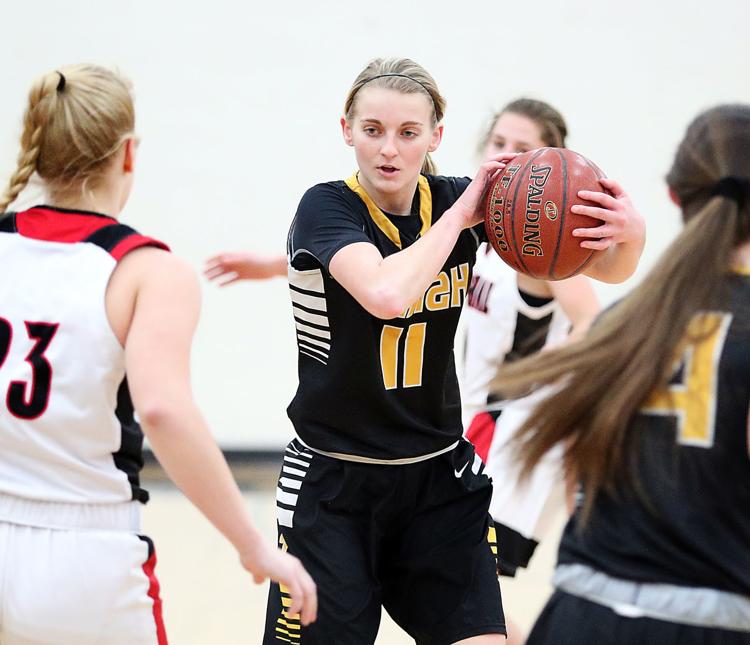 Dec 7: La Crosse Central vs Tomah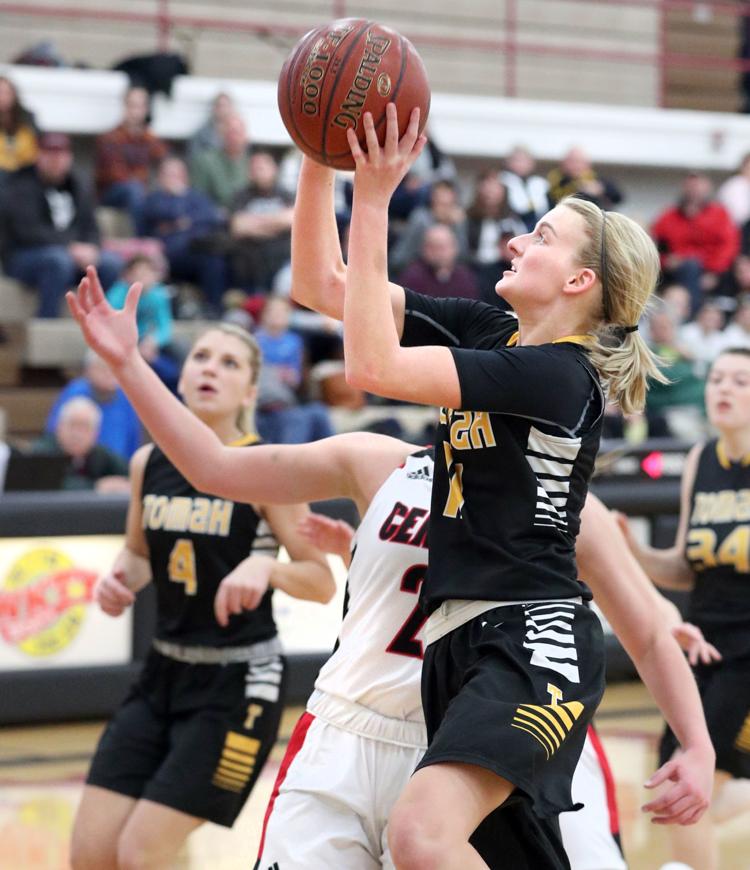 hoopsleaders-photo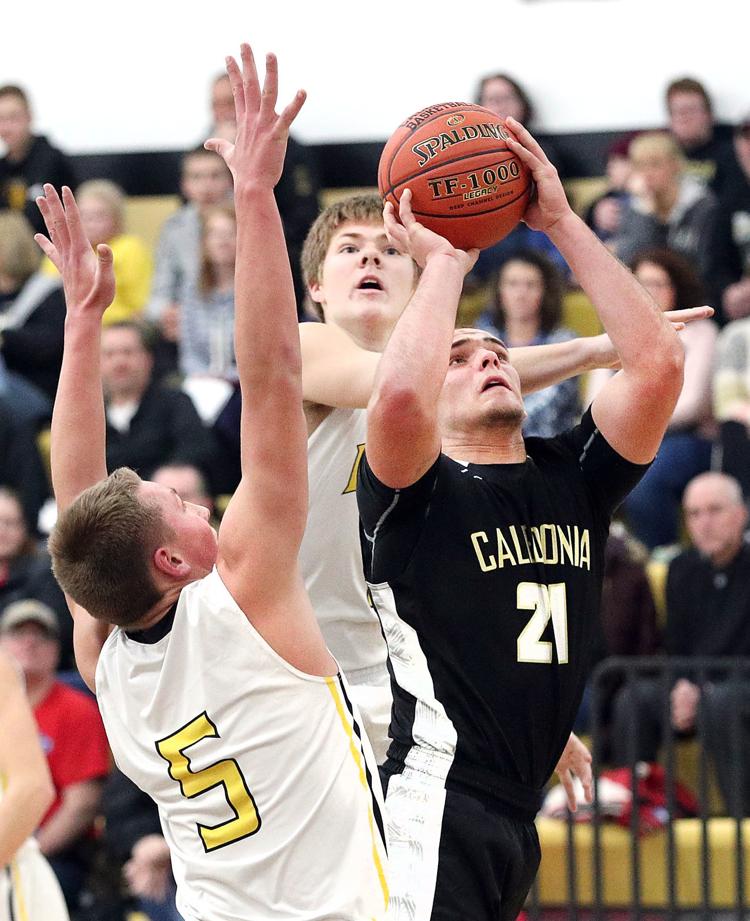 Nov 30: Caledonia vs Byron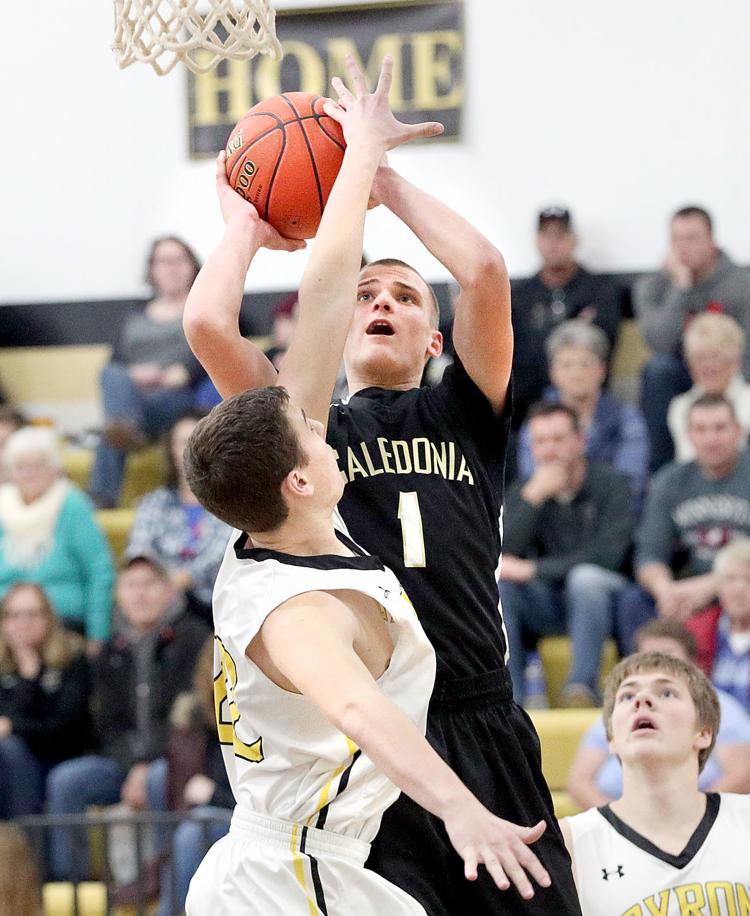 Nov. 16: Aquinas vs Chippewa Falls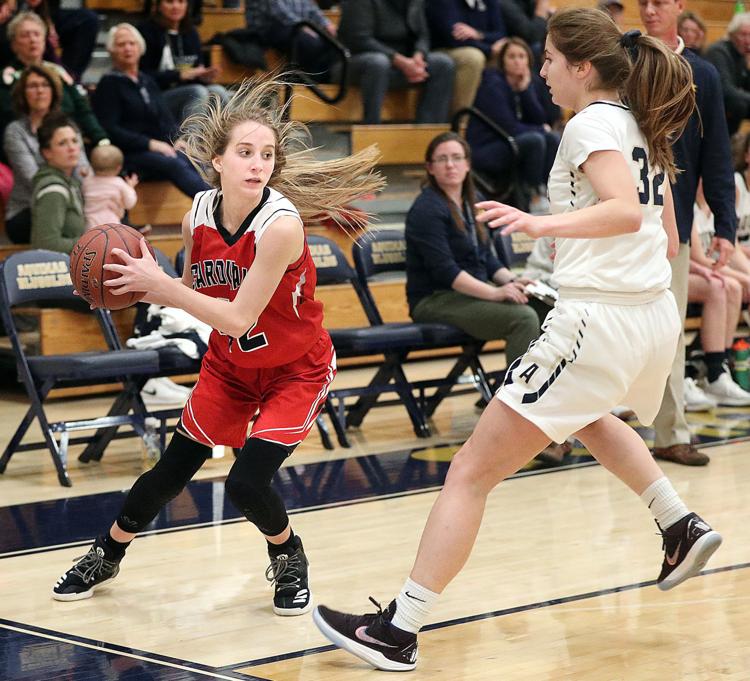 Nov. 16: Aquinas vs Chippewa Falls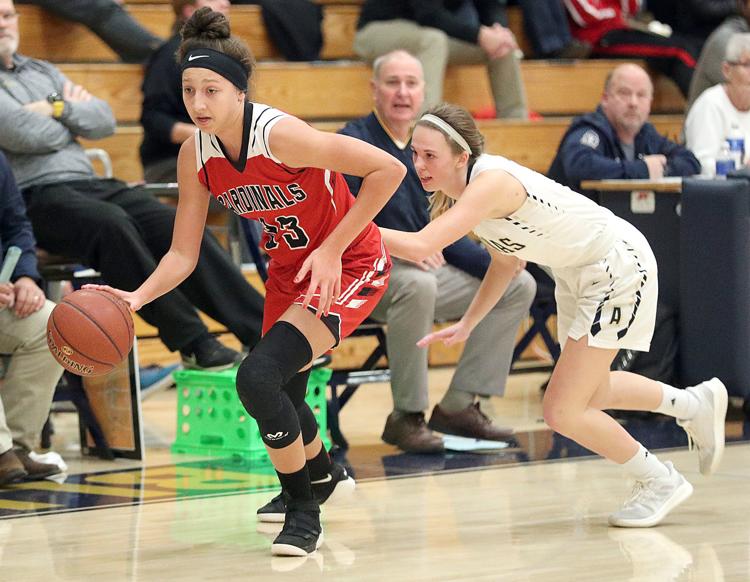 Nov. 16: Aquinas vs Chippewa Falls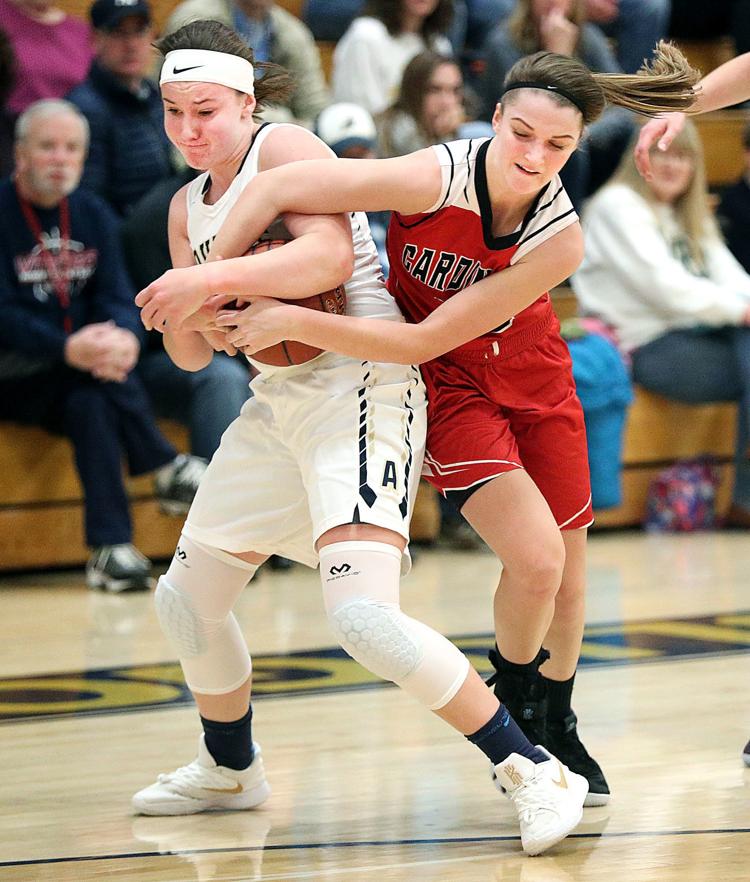 Nov. 16: Aquinas vs Chippewa Falls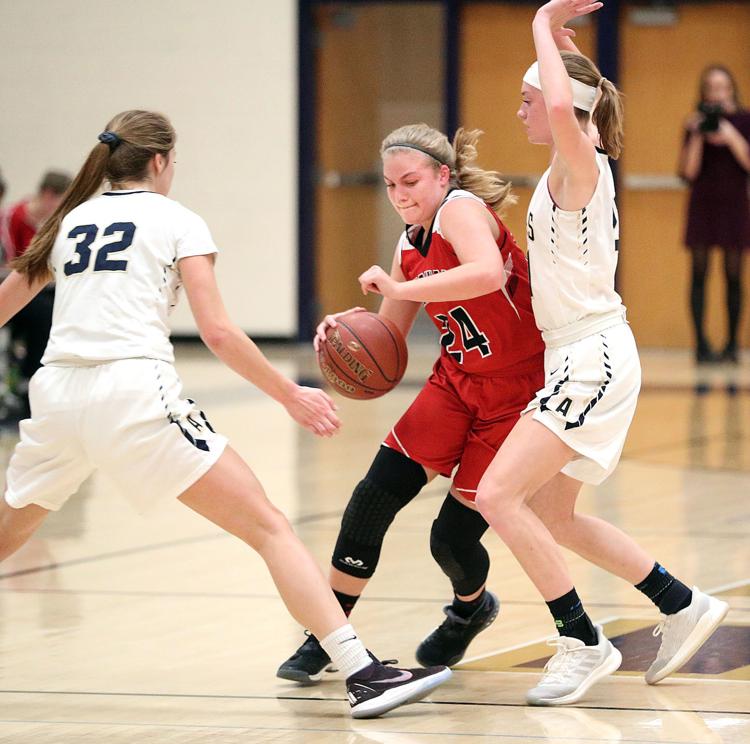 Nov. 16: Aquinas vs Chippewa Falls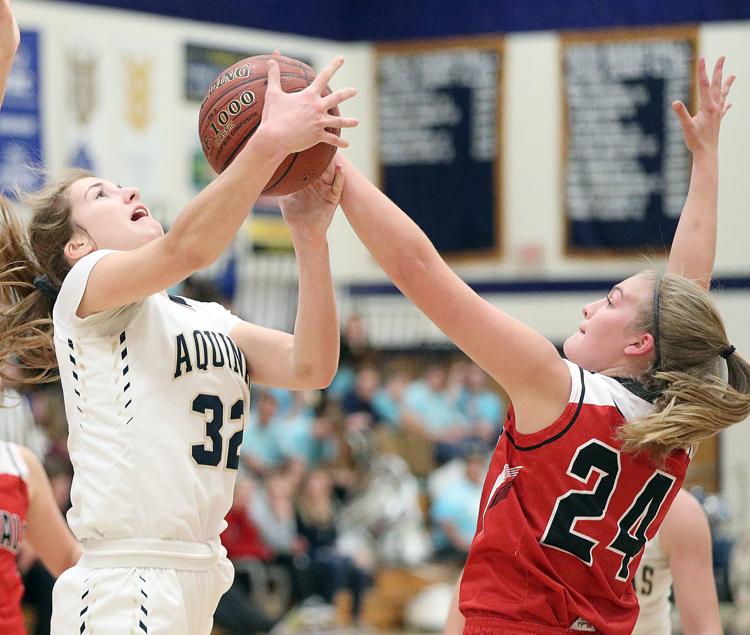 ona-aquinas-COVER-PHOTO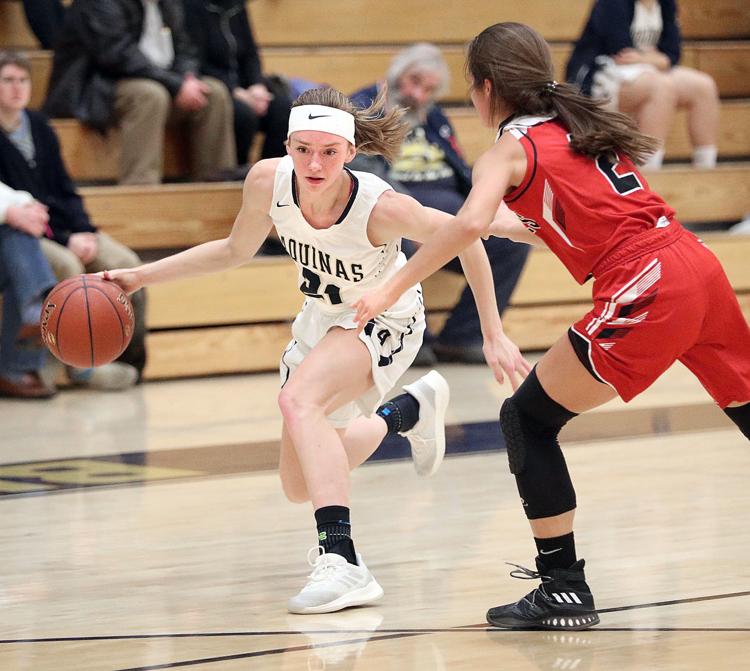 Nov. 16: Aquinas vs Chippewa Falls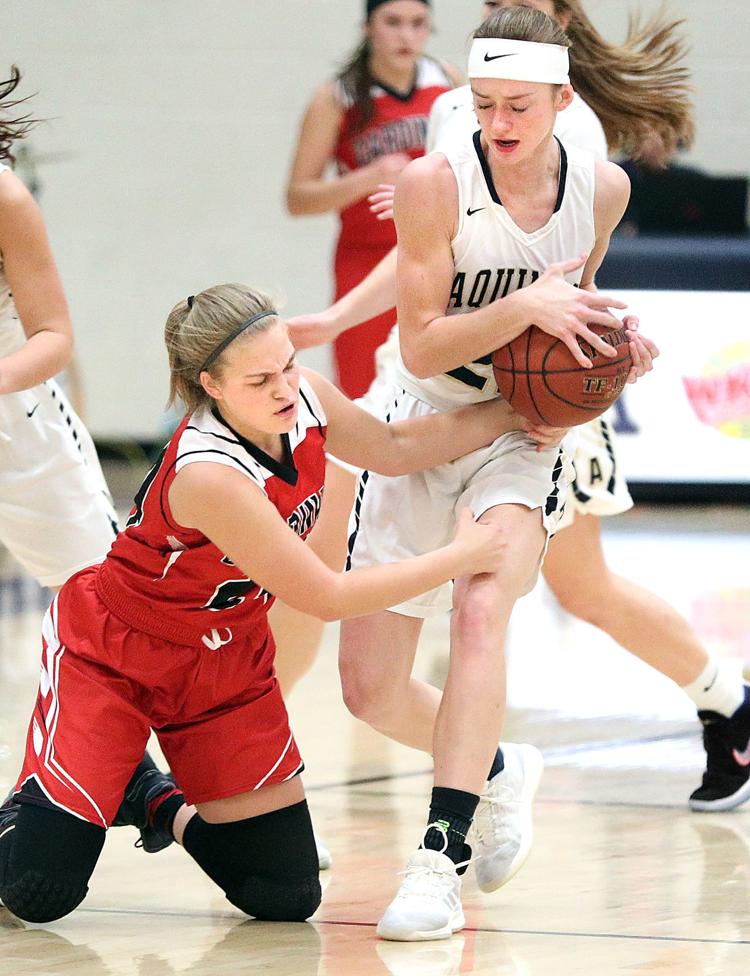 Nov. 16: Aquinas vs Chippewa Falls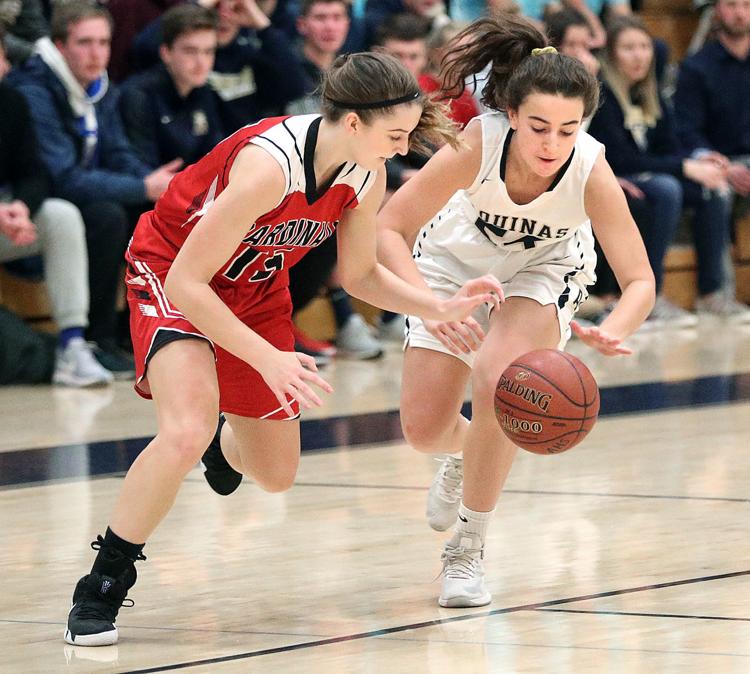 Nov. 16: Aquinas vs Chippewa Falls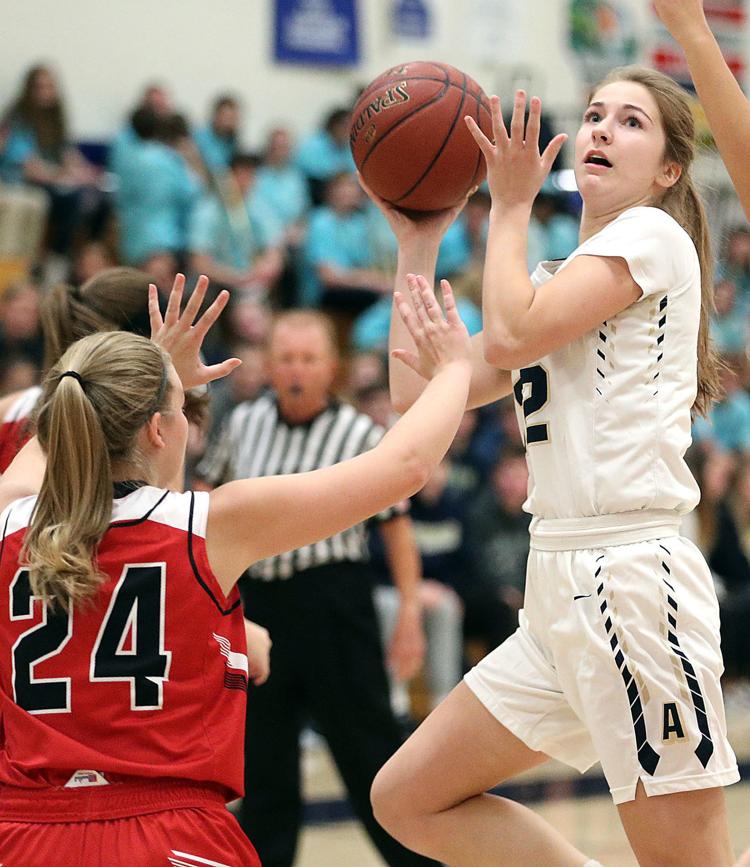 Nov. 13: Melrose-Mindoro vs. Onalaska Luther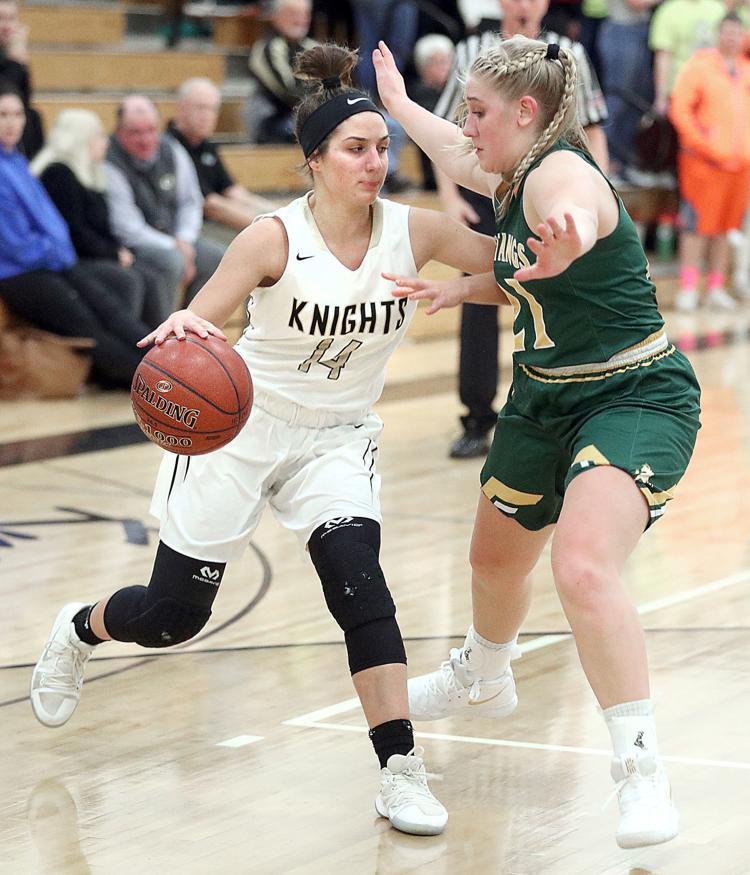 Nov. 13: Melrose-Mindoro vs. Onalaska Luther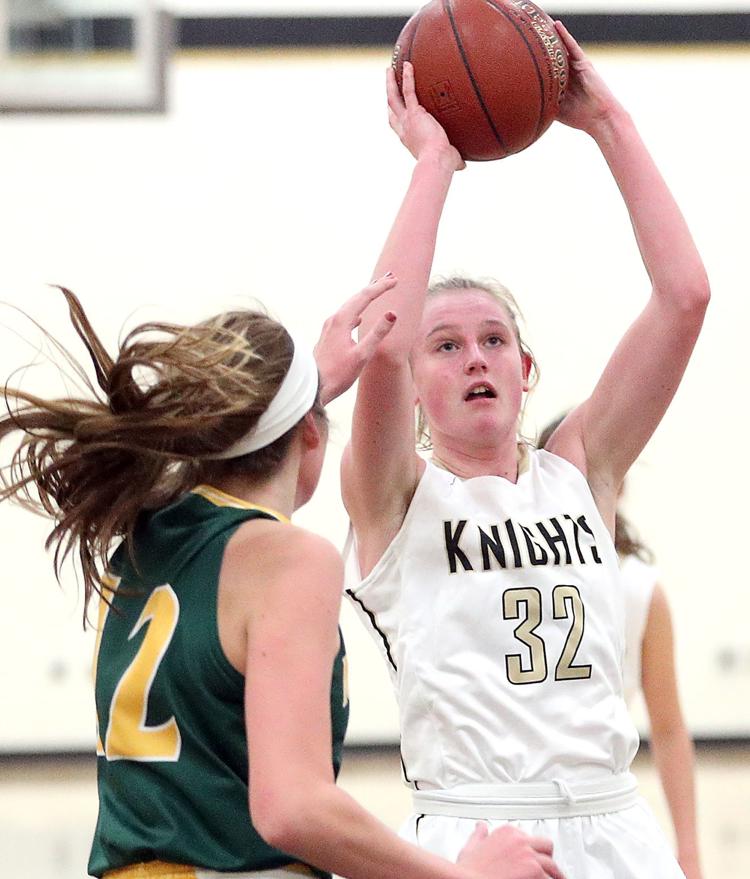 Nov. 13: Melrose-Mindoro vs. Onalaska Luther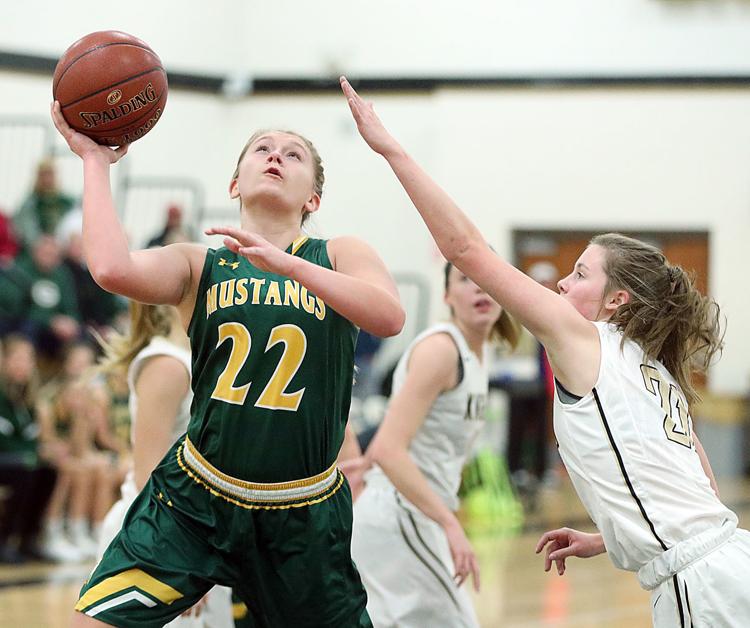 Nov. 13: Melrose-Mindoro vs. Onalaska Luther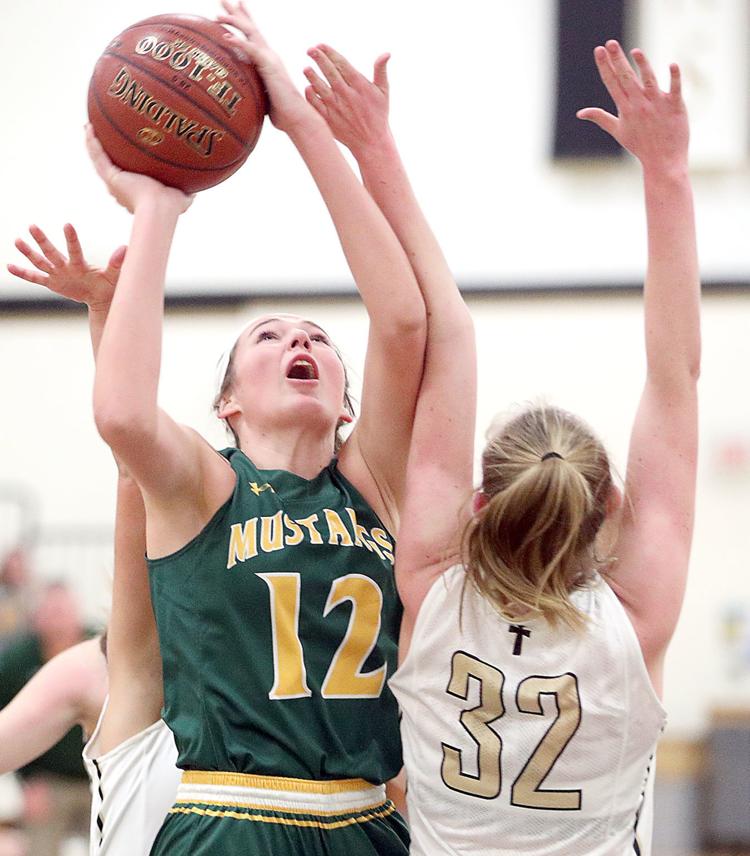 Nov. 13: Melrose-Mindoro vs. Onalaska Luther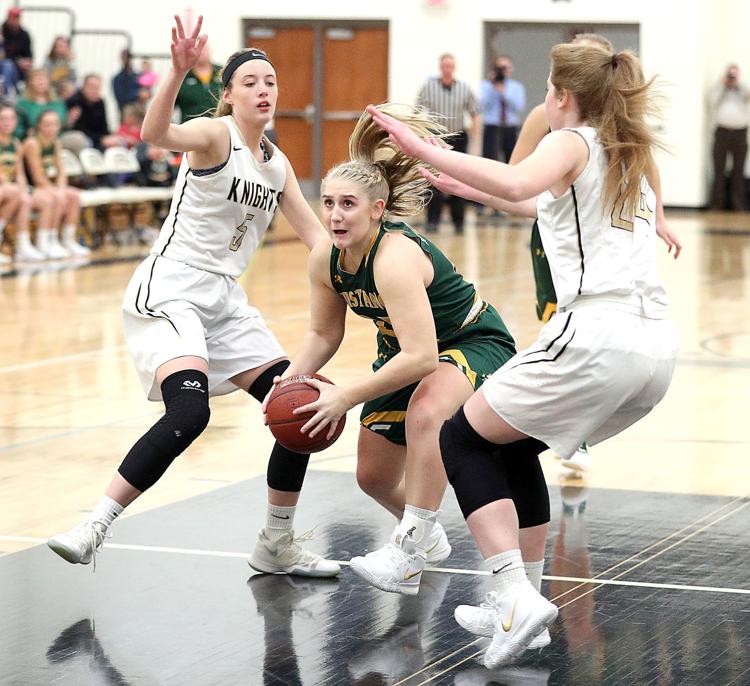 Nov. 13: Melrose-Mindoro vs. Onalaska Luther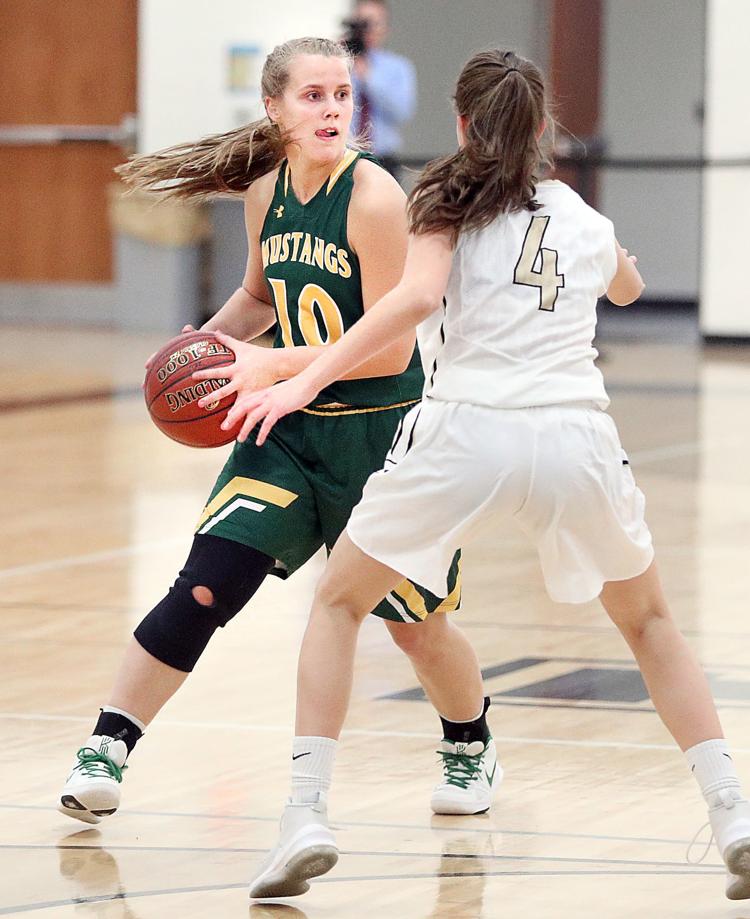 Nov. 13: Melrose-Mindoro vs. Onalaska Luther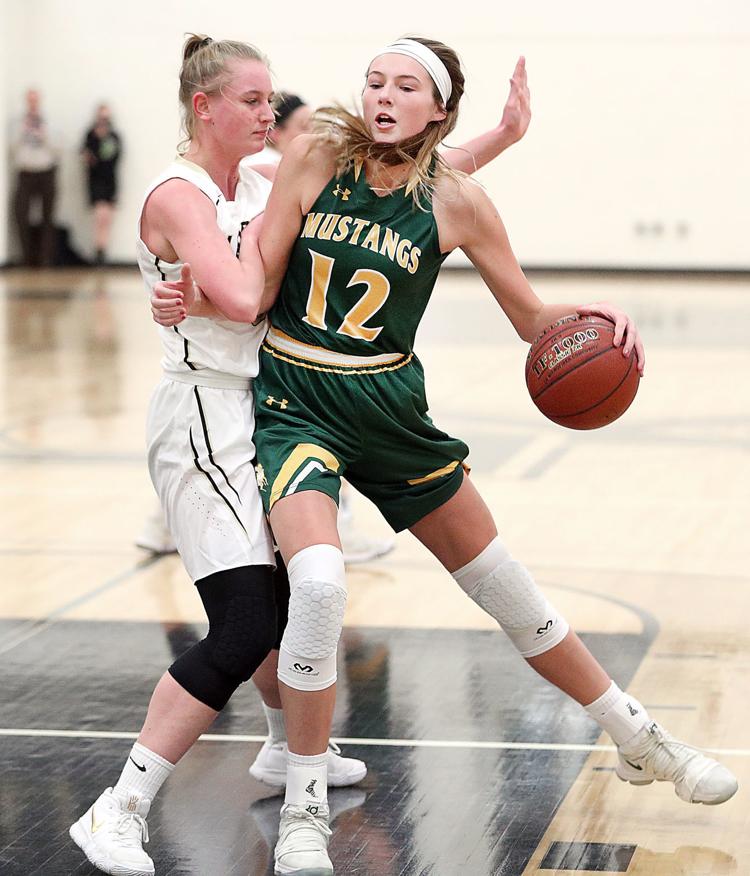 Nov. 13: Melrose-Mindoro vs. Onalaska Luther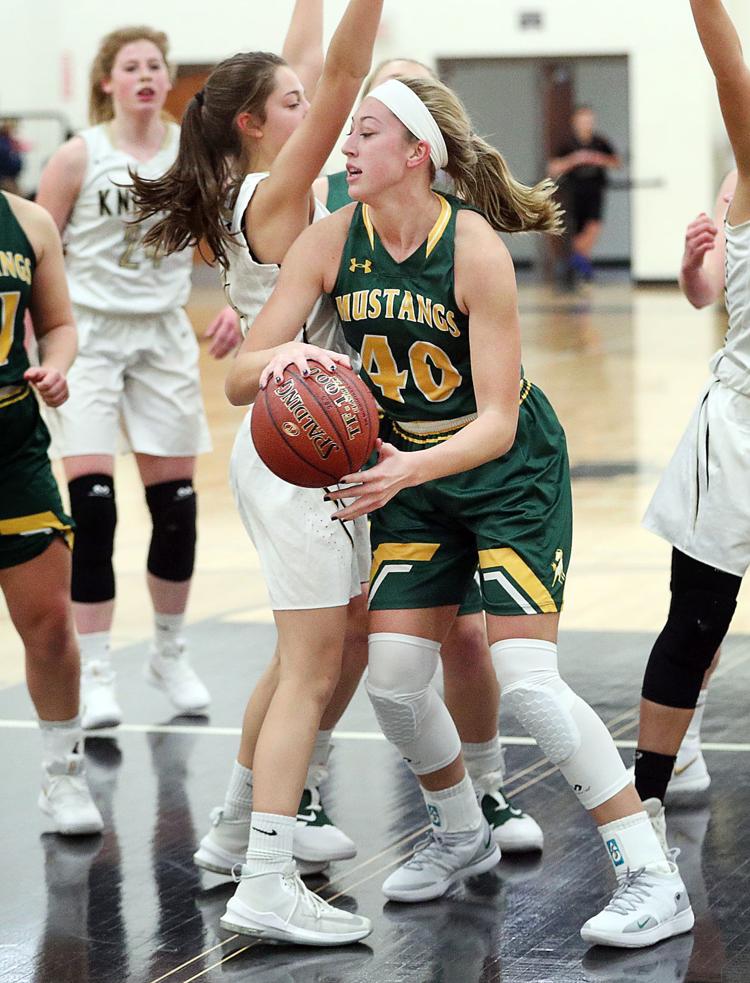 Nov. 13: Melrose-Mindoro vs. Onalaska Luther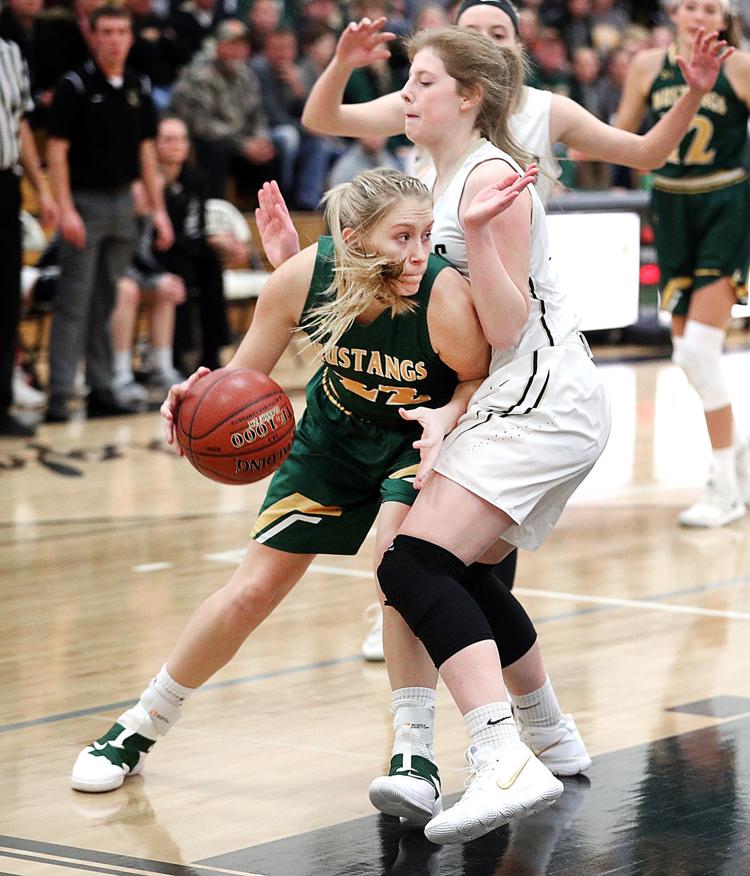 Nov. 13: Melrose-Mindoro vs. Onalaska Luther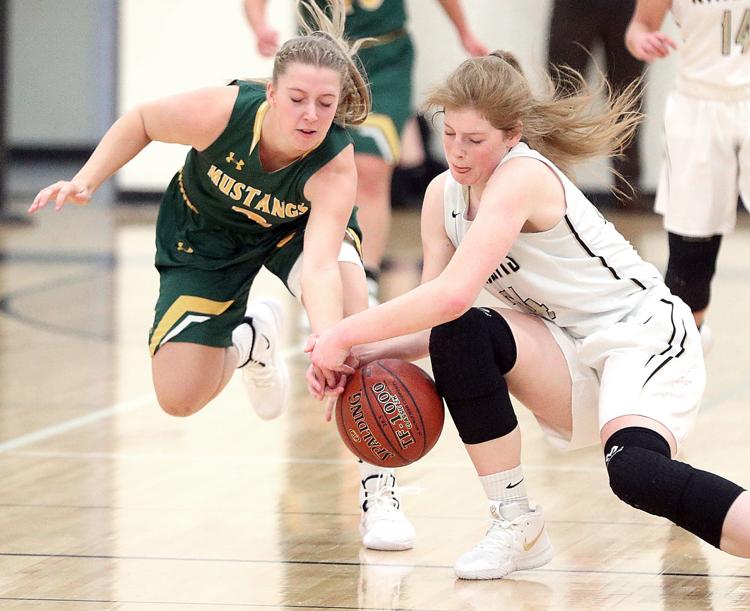 Nov. 13: Melrose-Mindoro vs. Onalaska Luther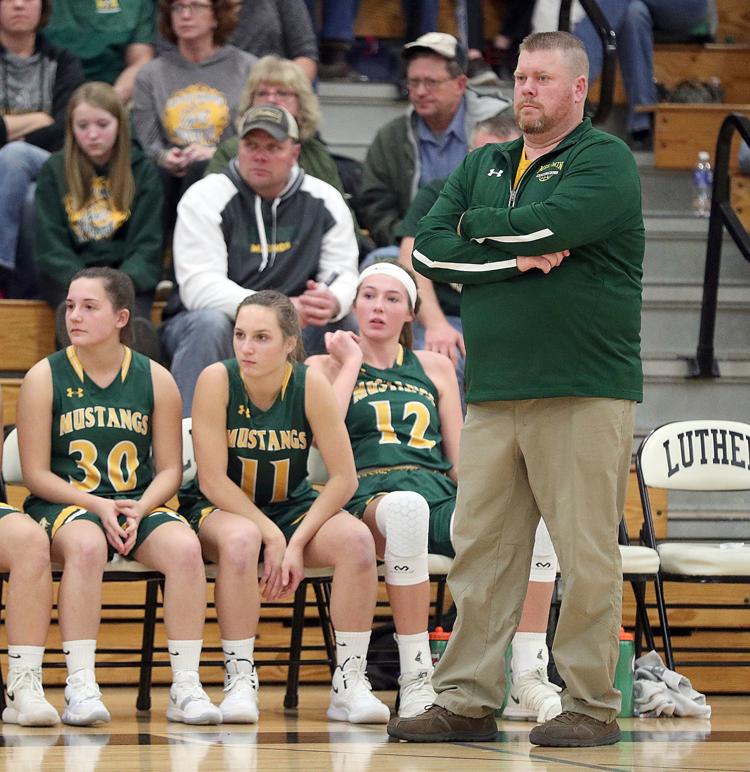 Nov. 13: Melrose-Mindoro vs. Onalaska Luther