LA CRESCENT — After finding itself in an early back-and-forth battle, the Onalaska High School boys basketball team found the full throttle quickly thereafter in its nonconference game against La Crescent on Tuesday night.
The Hilltoppers used a big run to build their lead, and didn't allow the Lancers to even sniff a comeback in an 86-52 win in front of approximately 900 fans at the Mac Dahl Gymnasium.
After a 3-point basket by Lancers senior Grant Nutter knotted the score at 11-11 just over five minutes into the game, Onalaska (6-0) responded with a 5-minute, 23-second stretch that had the Hilltoppers firmly in command at 31-13.
"We knew it was going to be loud and intense, and that La Crescent would come in ready to play," Hilltoppers coach Craig Kowal said of the Lancers, who fell to 4-1. "We knew they were a very physical, strong team that hadn't lost yet and so we knew that they were coming in with a lot of confidence. We just had to kind of weather the storm early, and once we got rolling, we played pretty good for the most part."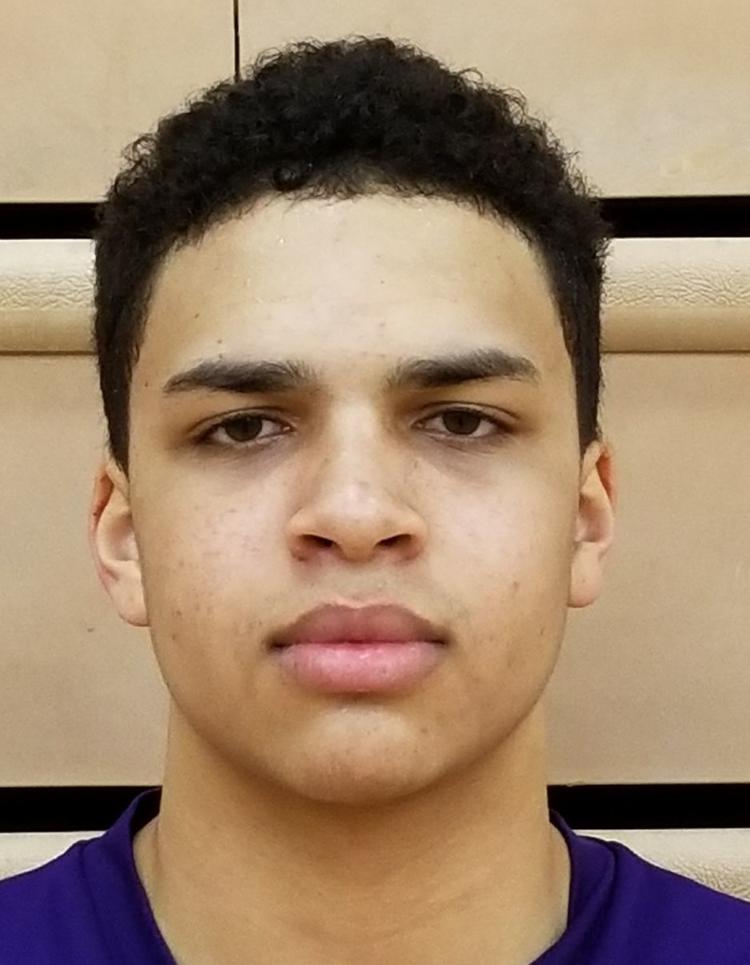 Junior Tyrell Stuttley scored 15 of his game-high 20 points in the first half, while sophomore Sam Kick had all 14 of his points before the halftime break as Onalaska took a commanding 48-23 lead into the locker room.
Kowal credited the defensive presence of the 6-foot-4 Stuttley and 6-foot-9 sophomore Gavin McGrath for giving La Crescent little room to operate and in turn, getting the Hilltoppers' offense in gear.
"The biggest thing is that you have to get stops and you have to rebound the basketball," Kowal said of the runs that Onalaska was able to make. "We got some nice rim protection inside with McGrath and Stuttley, and we got some bust outs and easy baskets as a result."
The Hilltoppers were able to use the environment in the gymnasium to their advantage, including a pair of leak-out dunks by Stuttley. Those types of fast breaks typically started with a block or a contested shot by McGrath.
"They can play closer up on the 3-point line so that I can help on the drives," McGrath said of the defensive approach. "We like playing in that (type of atmosphere). It's fun for us. It's more energy."
The Hilltoppers came out of the halftime break with the same intensity, as junior Carson Arenz added 13 of his 19 points after the break to help Onalaska push its lead into the 30s.
Senior Jonathan Flanagan had 13 points for the Hilltoppers, while McGrath added 12 points to give Onalaska five players scoring in double figures.
"That's our M.O.," Kowal said of the balanced offensive attack. "Collectively, we have a nice team, and they share the ball and don't care who scores. That's how we have to do it. Get multiple guys in double figures and we did that tonight."
Nutter led the Lancers with 15 points, while junior Zach Todd added 13 points.
March 7: La Crosse Central vs. Onalaska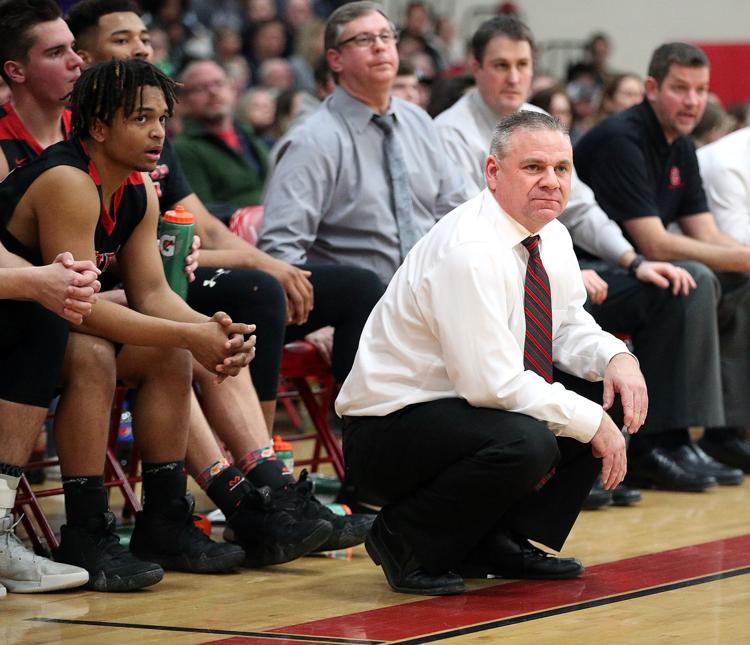 March 7: La Crosse Central vs. Onalaska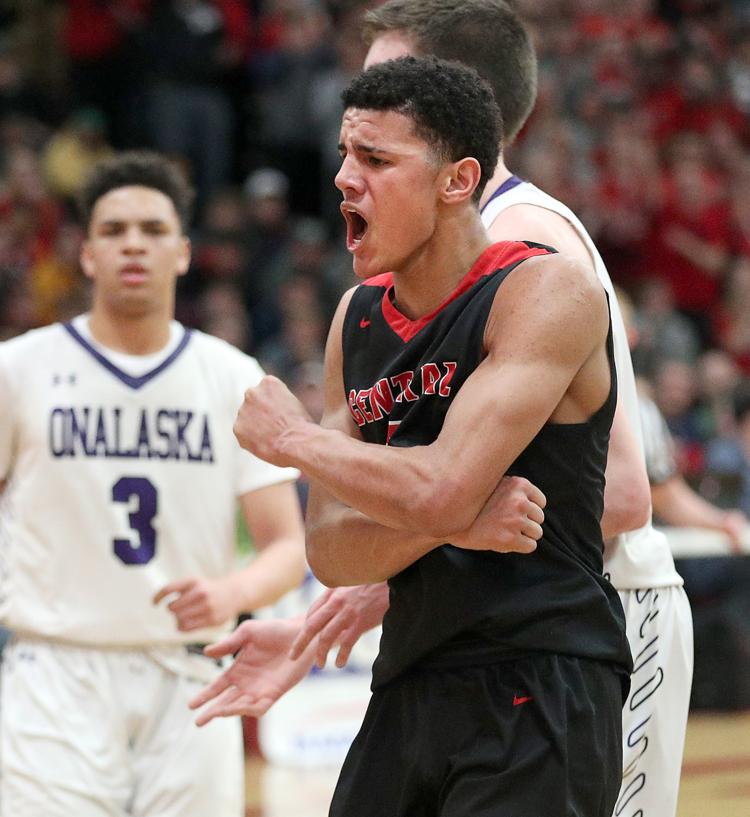 March 7: La Crosse Central vs. Onalaska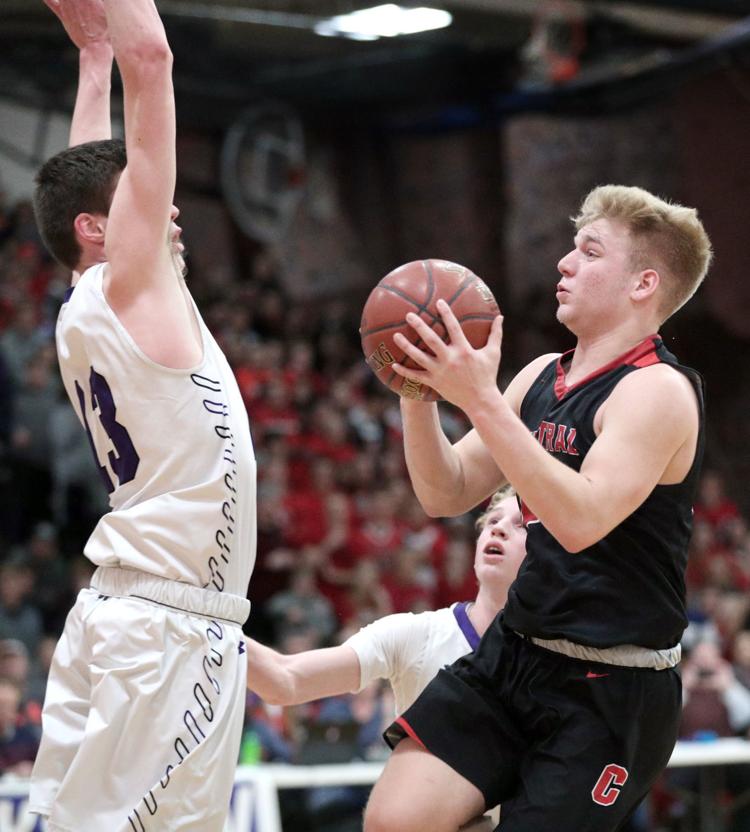 March 7: La Crosse Central vs. Onalaska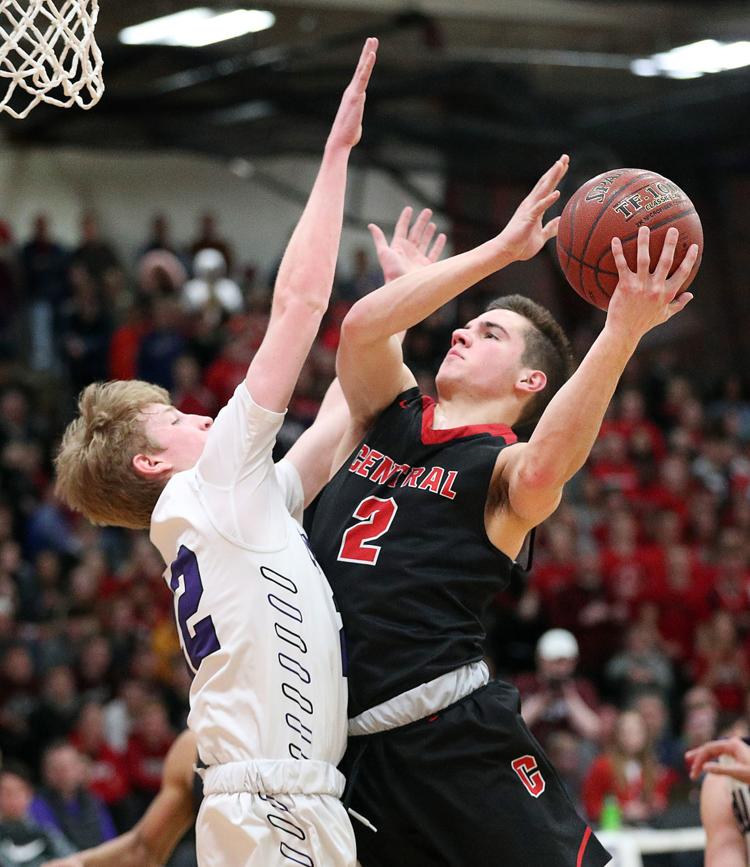 March 7: La Crosse Central vs. Onalaska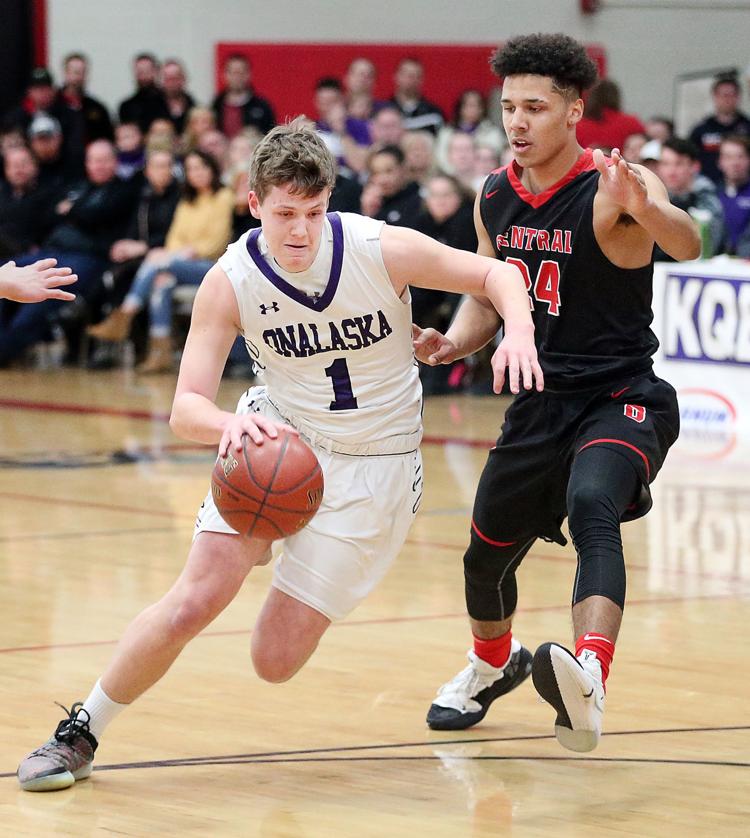 March 7: La Crosse Central vs. Onalaska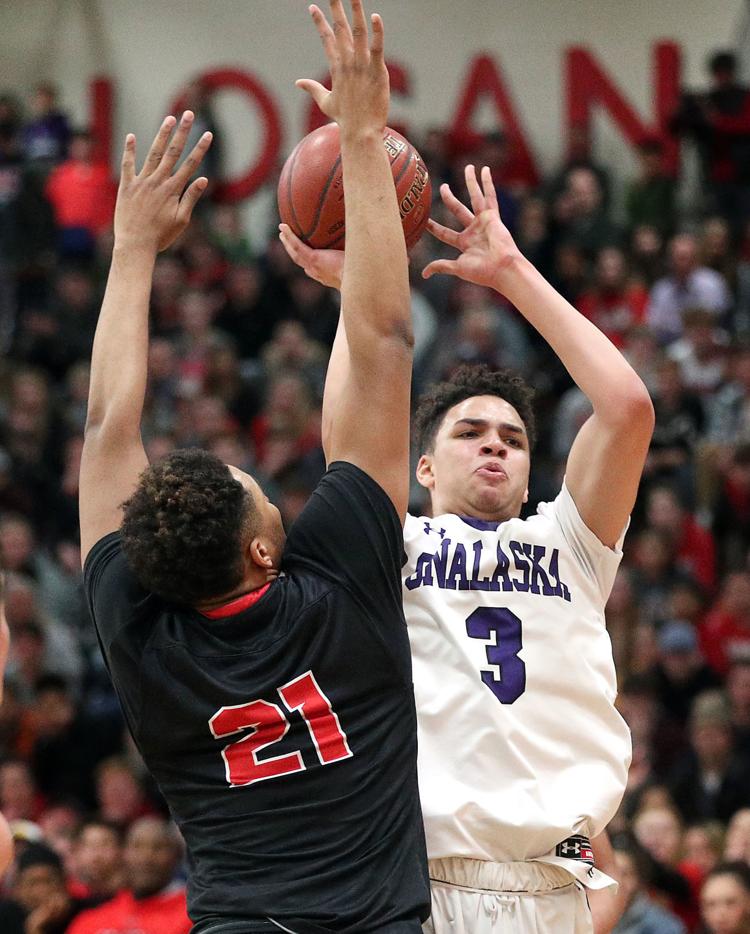 March 7: La Crosse Central vs. Onalaska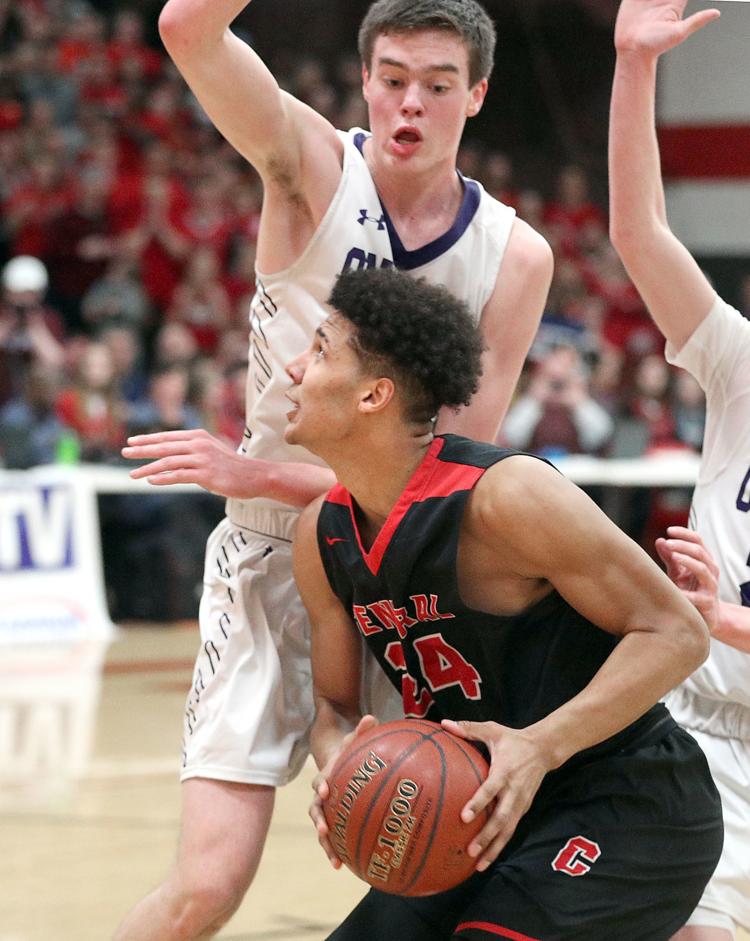 March 7: La Crosse Central vs. Onalaska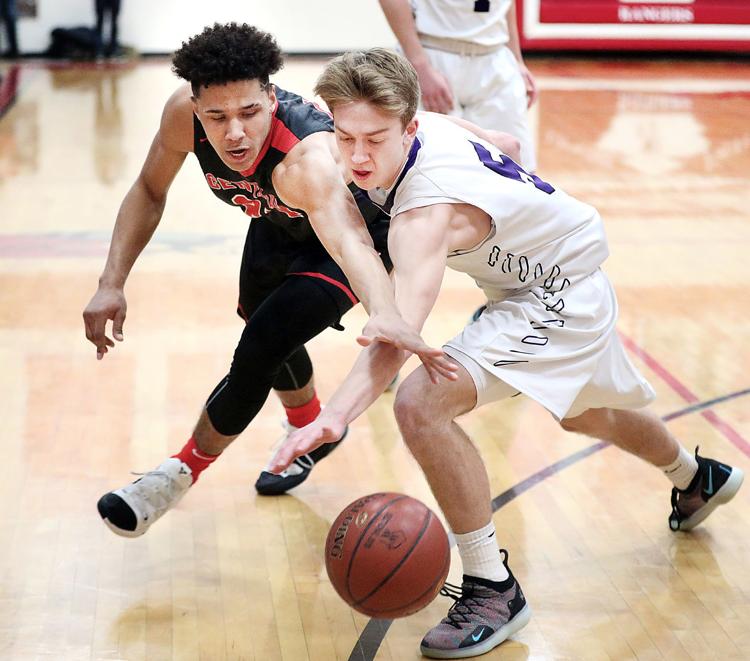 March 7: La Crosse Central vs. Onalaska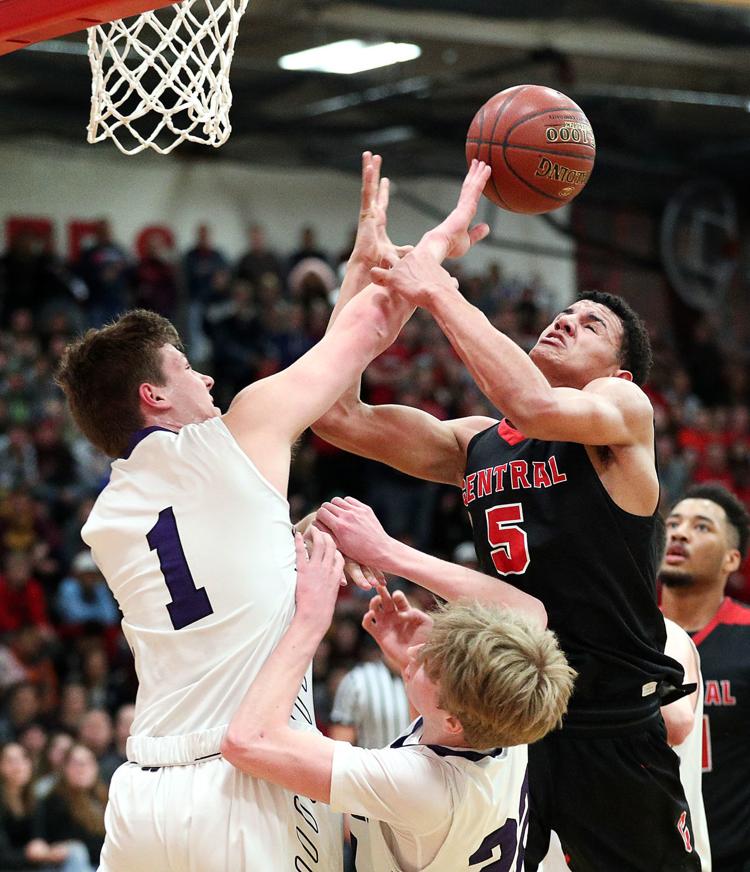 March 2: Onalaska vs. River Falls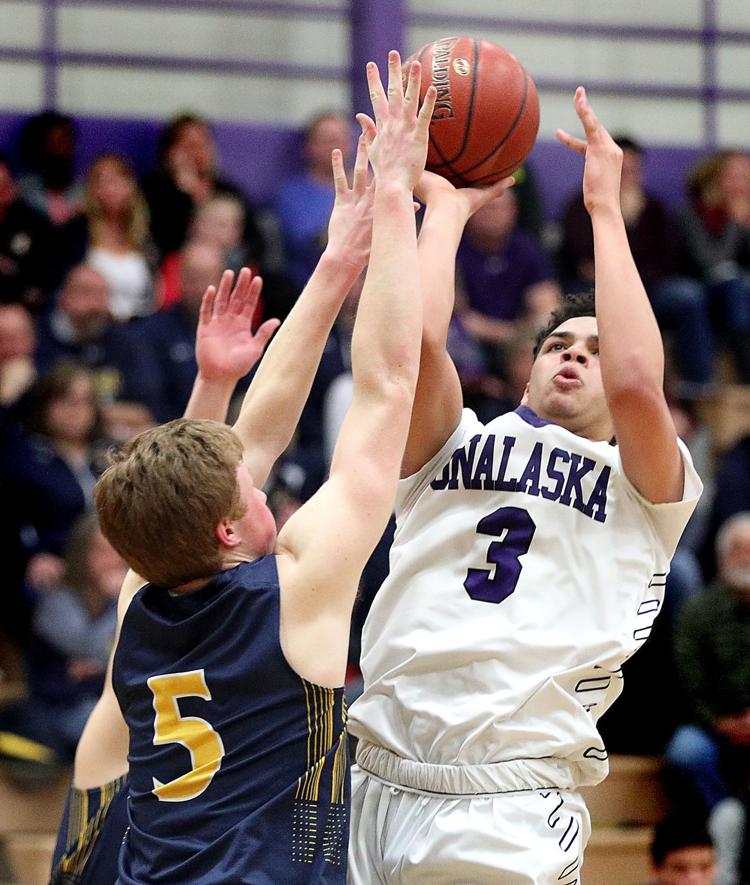 March 2: Onalaska vs. River Falls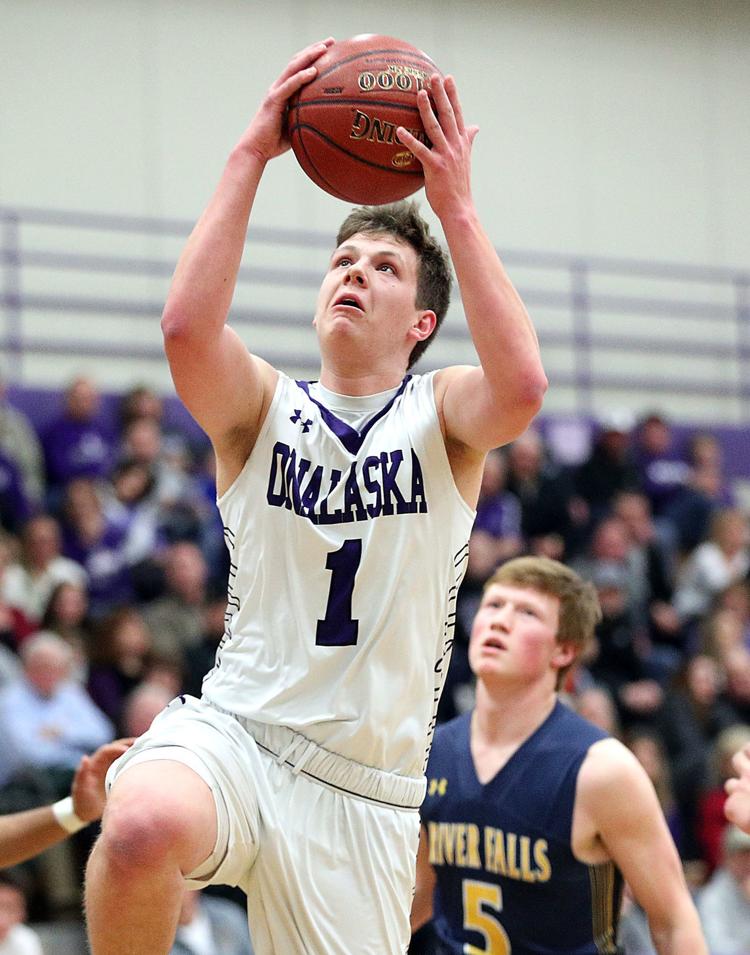 March 2: Onalaska vs. River Falls
March 2: Onalaska vs. River Falls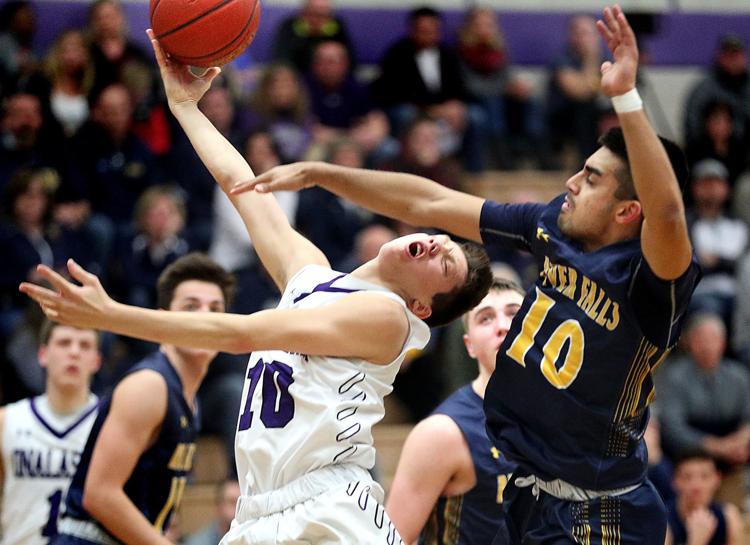 March 2: Onalaska vs. River Falls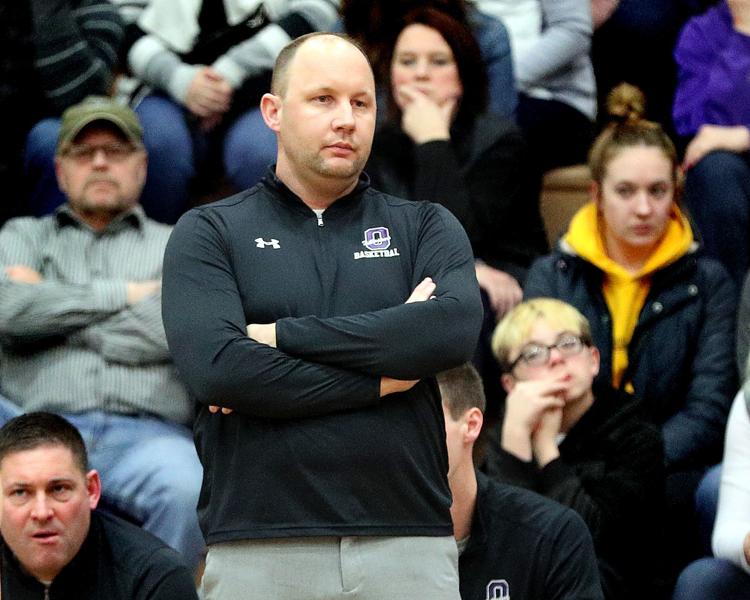 March 2: Onalaska vs. River Falls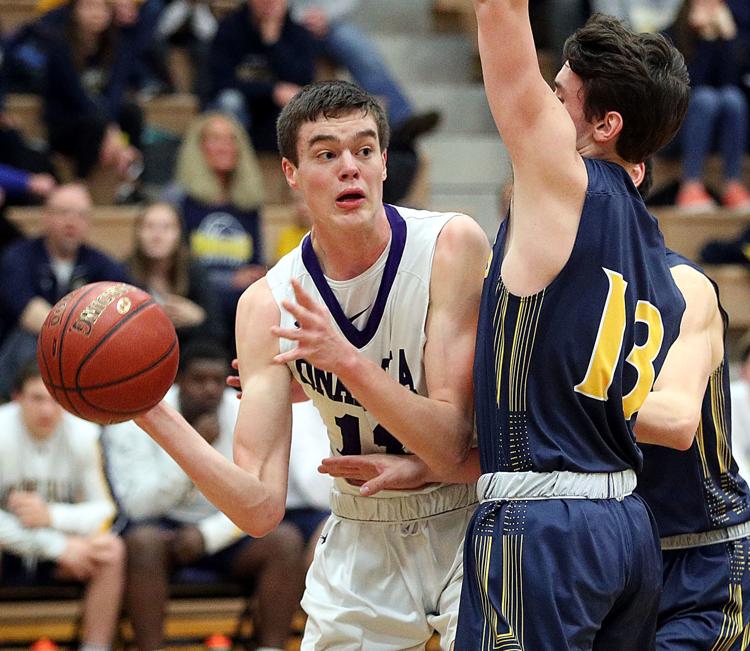 March 2: Onalaska vs. River Falls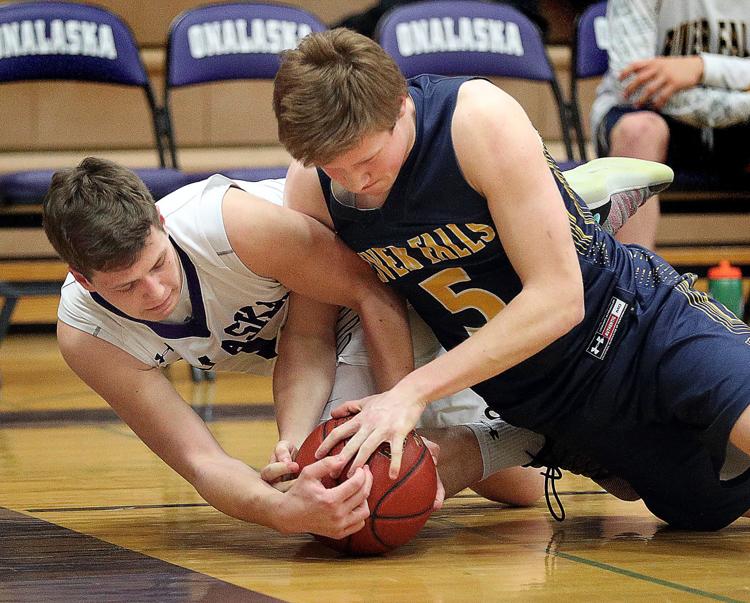 March 2: Onalaska vs. River Falls
Feb. 26: La Crosse Logan vs. La Crosse Central
Feb. 26: La Crosse Logan vs. La Crosse Central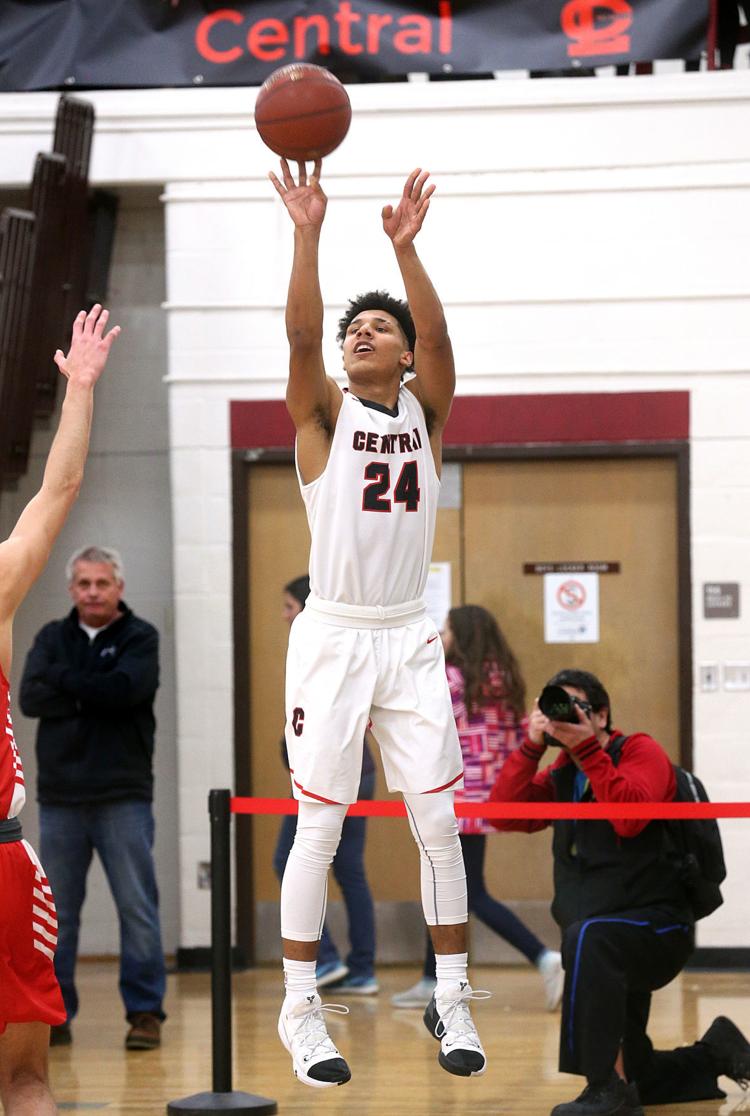 Feb. 26: La Crosse Logan vs. La Crosse Central
Feb. 26: La Crosse Logan vs. La Crosse Central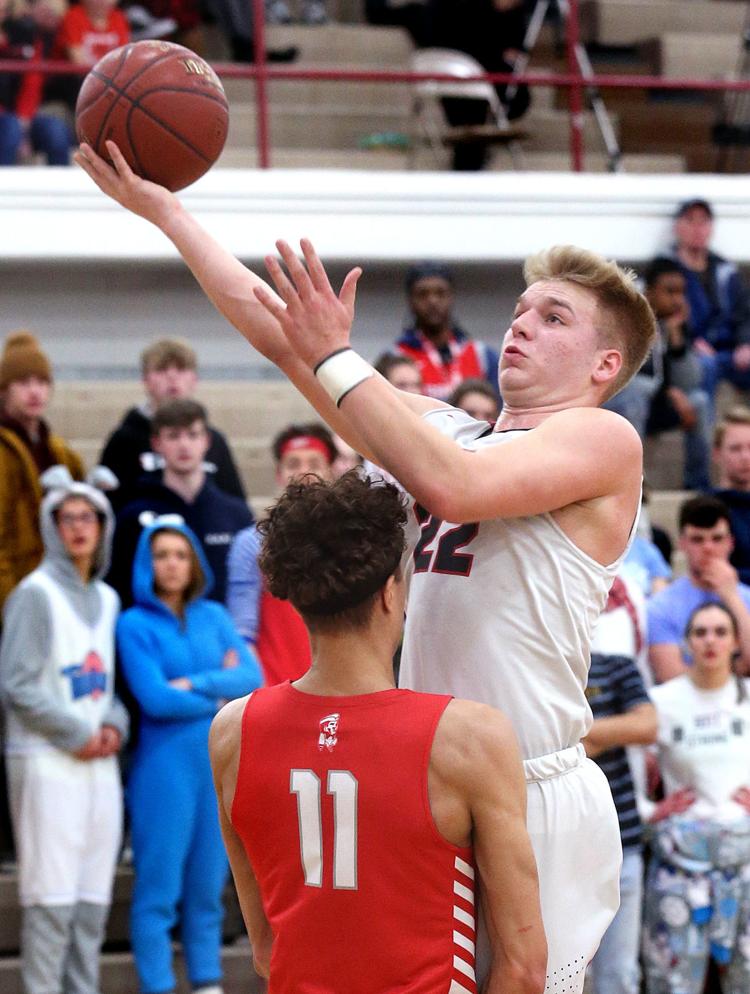 Feb. 26: La Crosse Logan vs. La Crosse Central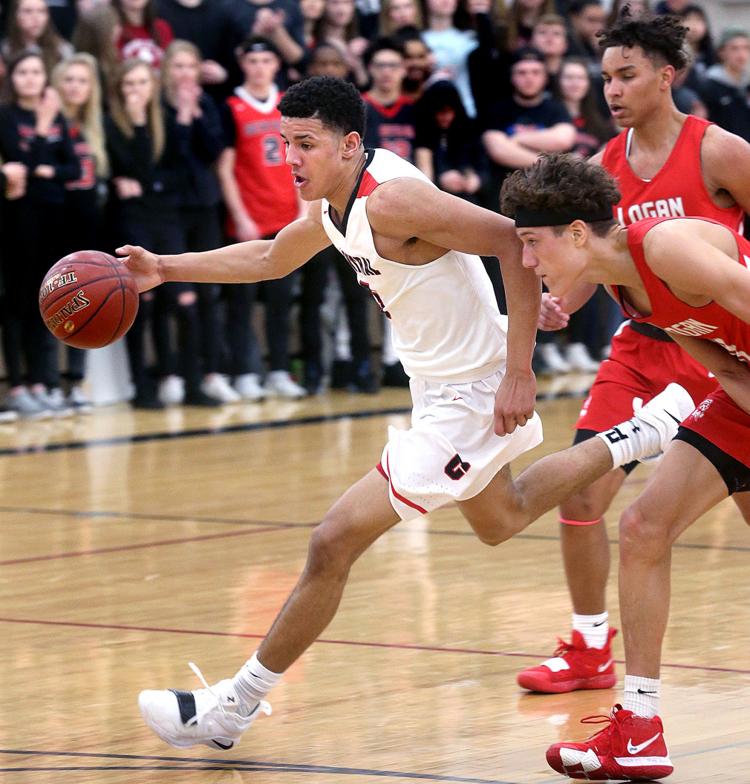 Feb. 26: La Crosse Logan vs. La Crosse Central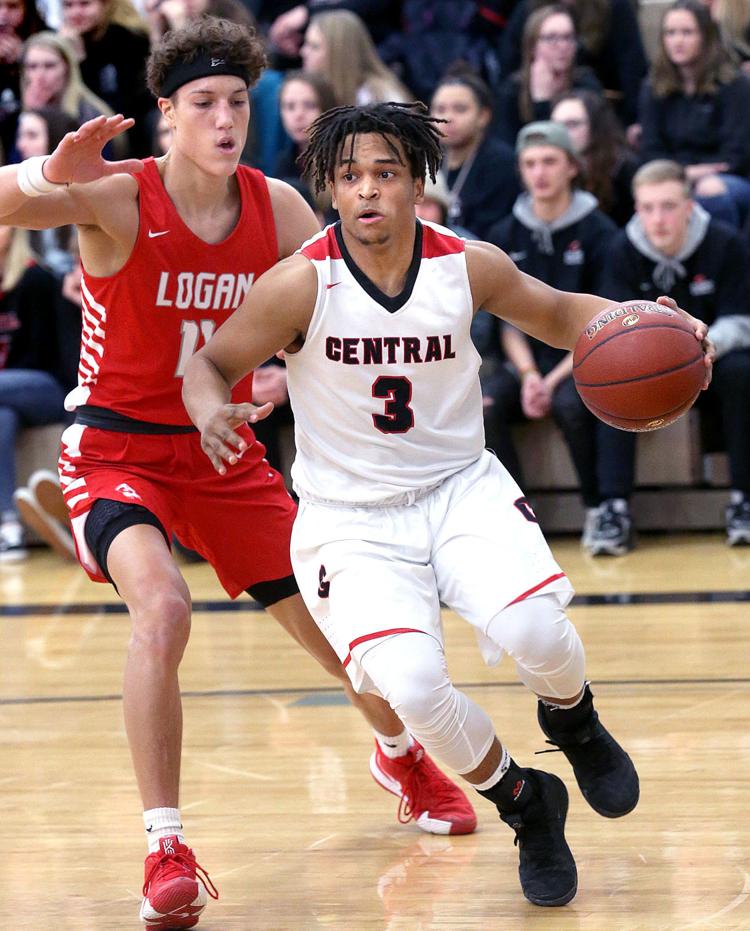 Feb. 26: La Crosse Logan vs. La Crosse Central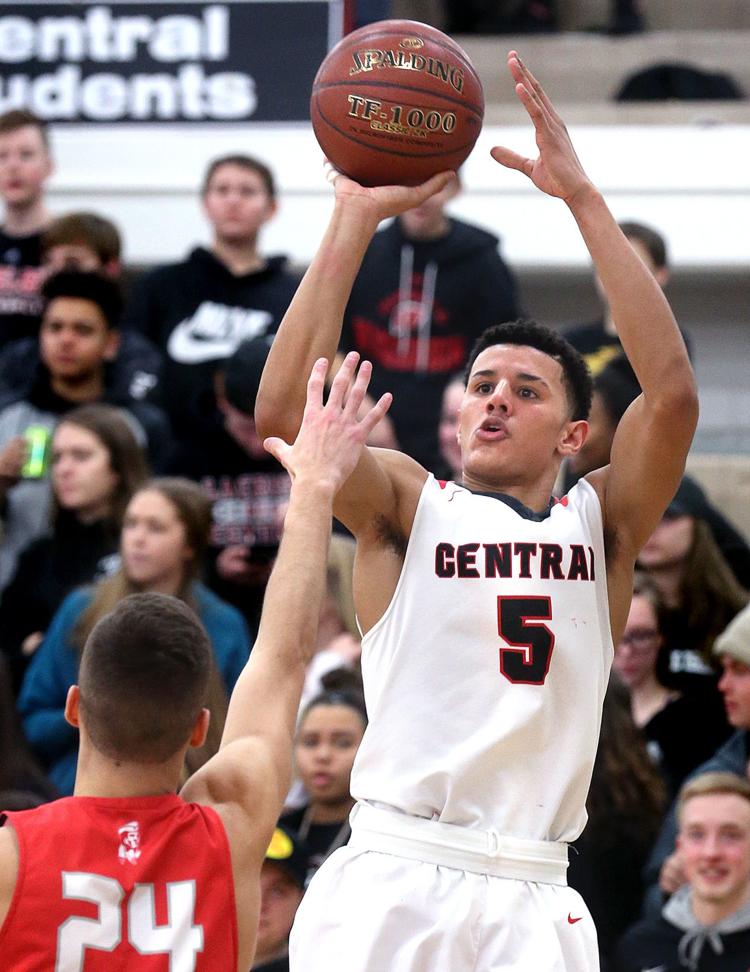 Feb. 26: La Crosse Logan vs. La Crosse Central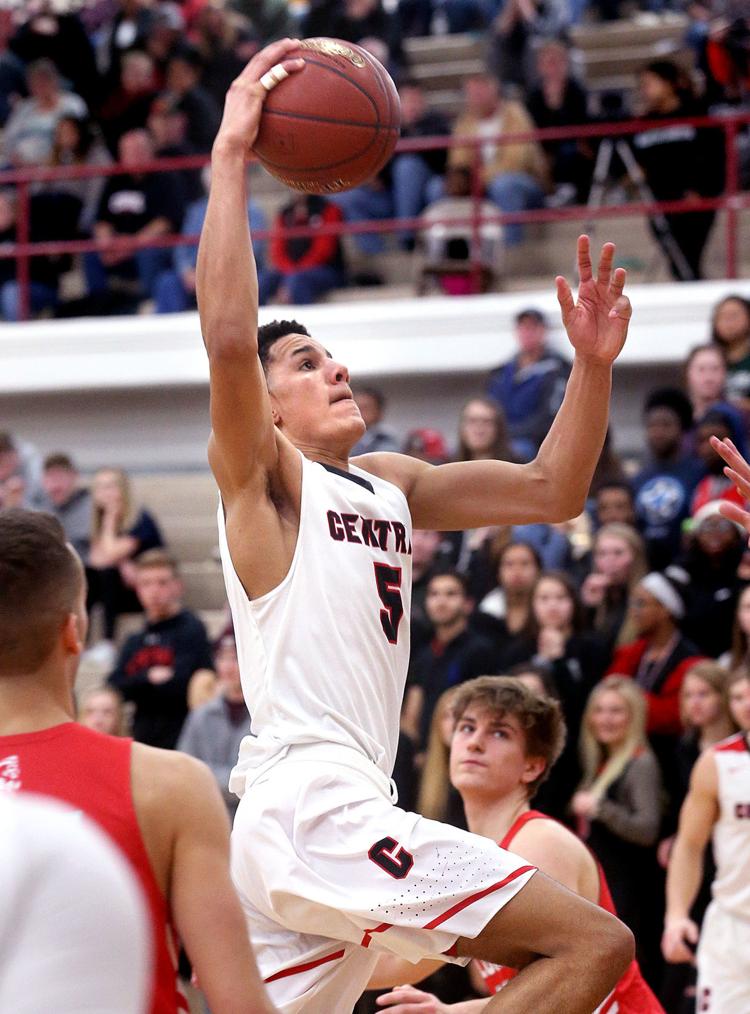 Feb. 26: La Crosse Logan vs. La Crosse Central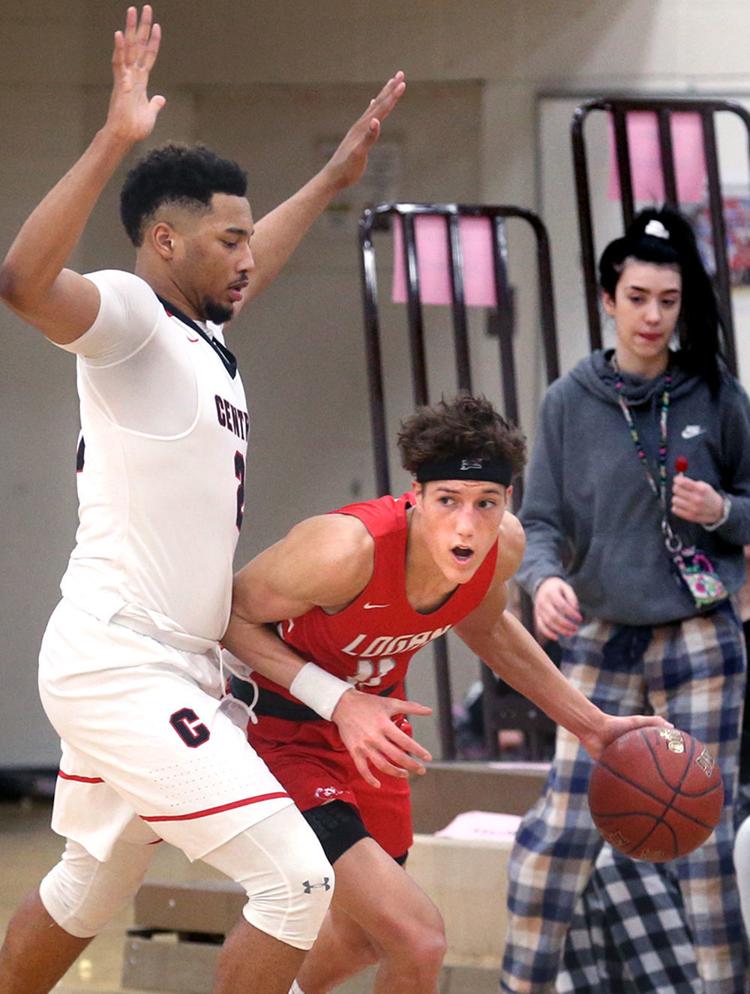 Feb. 26: La Crosse Logan vs. La Crosse Central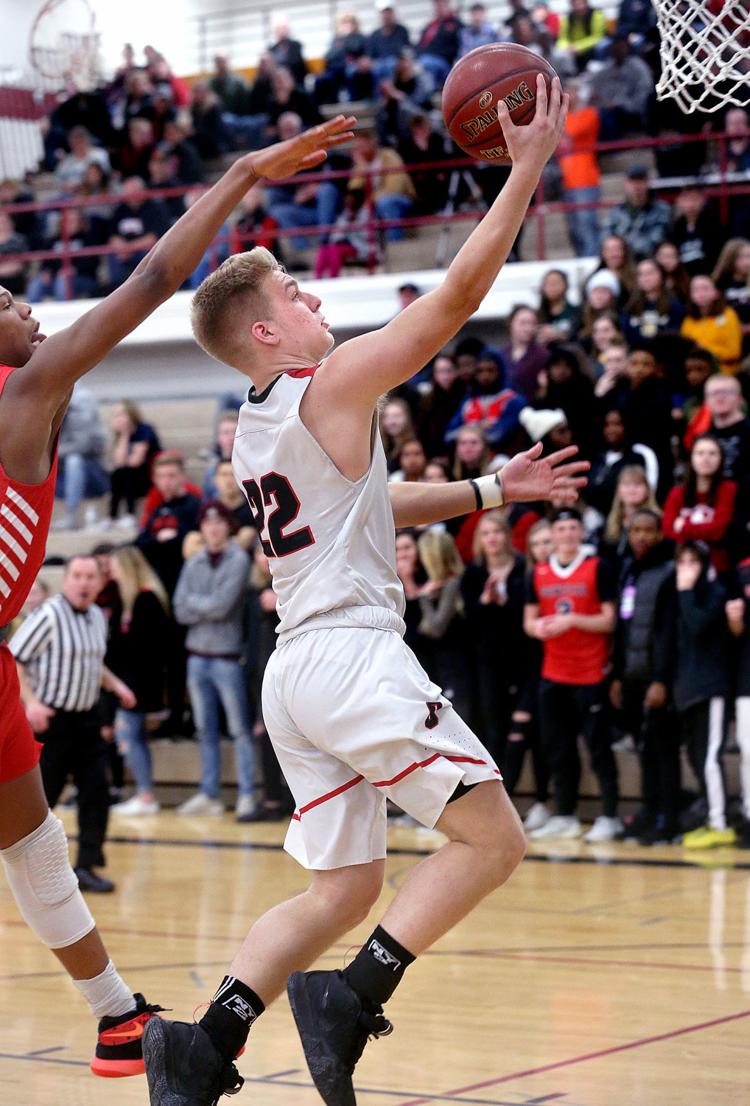 Feb. 28: Onalaska vs. River Falls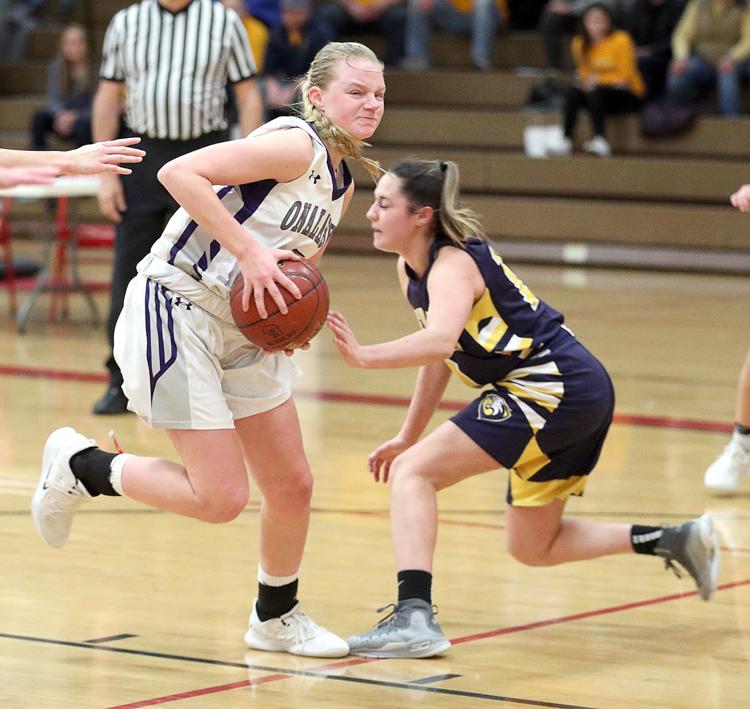 Feb. 28: Onalaska vs. River Falls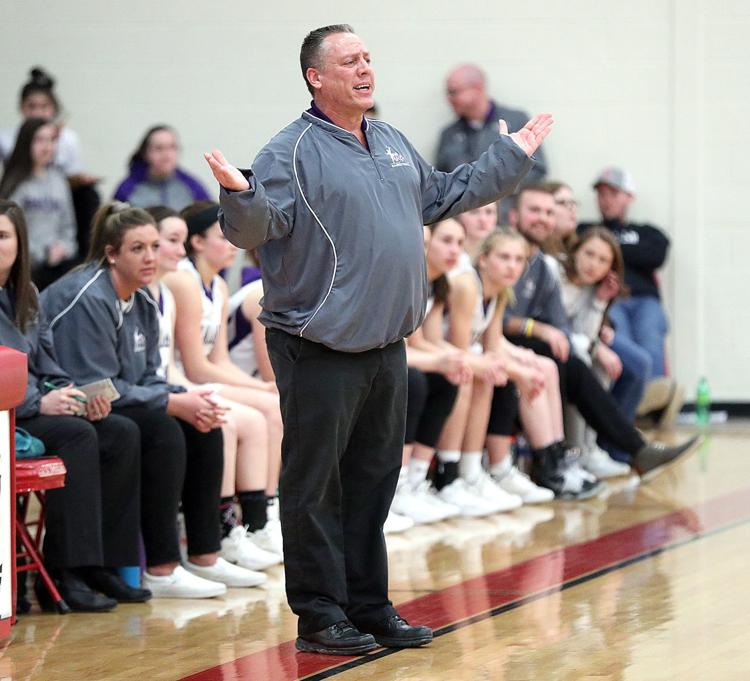 Feb. 28: Onalaska vs. River Falls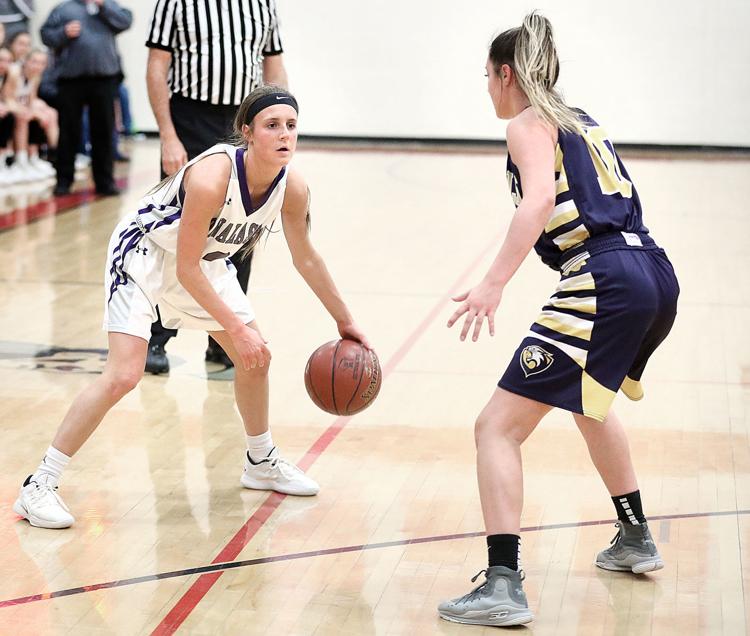 Feb. 28: Onalaska vs. River Falls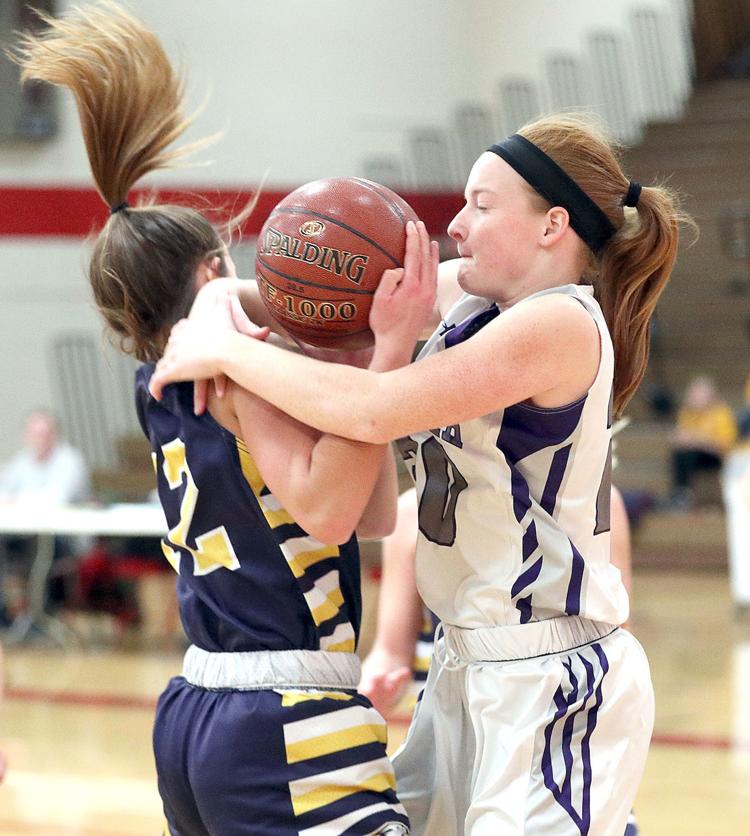 Feb. 28: Onalaska vs. River Falls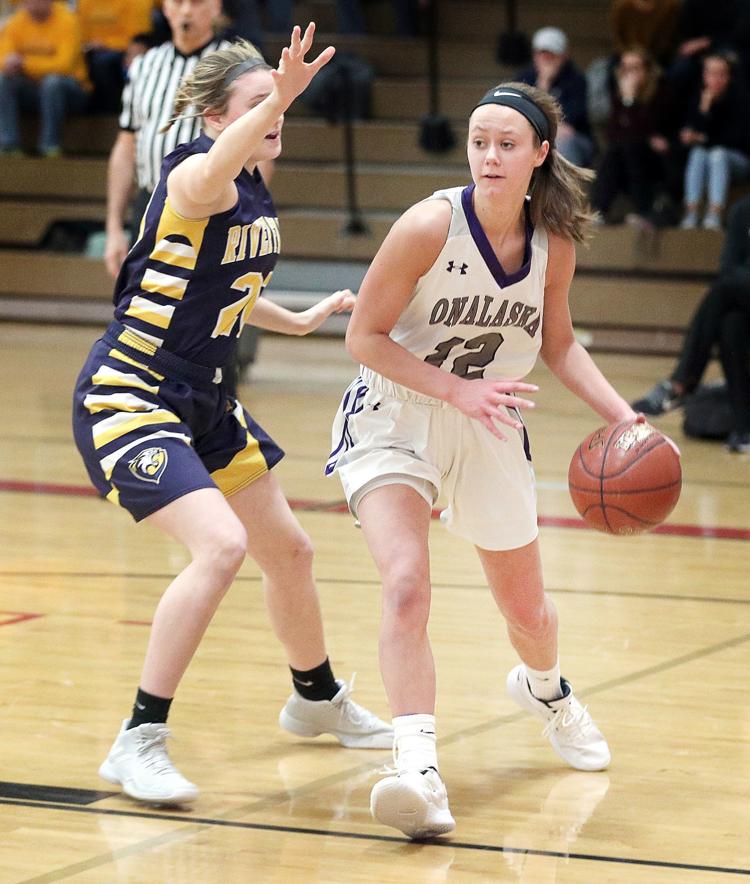 Feb. 28: Onalaska vs. River Falls
Feb. 28: Onalaska vs. River Falls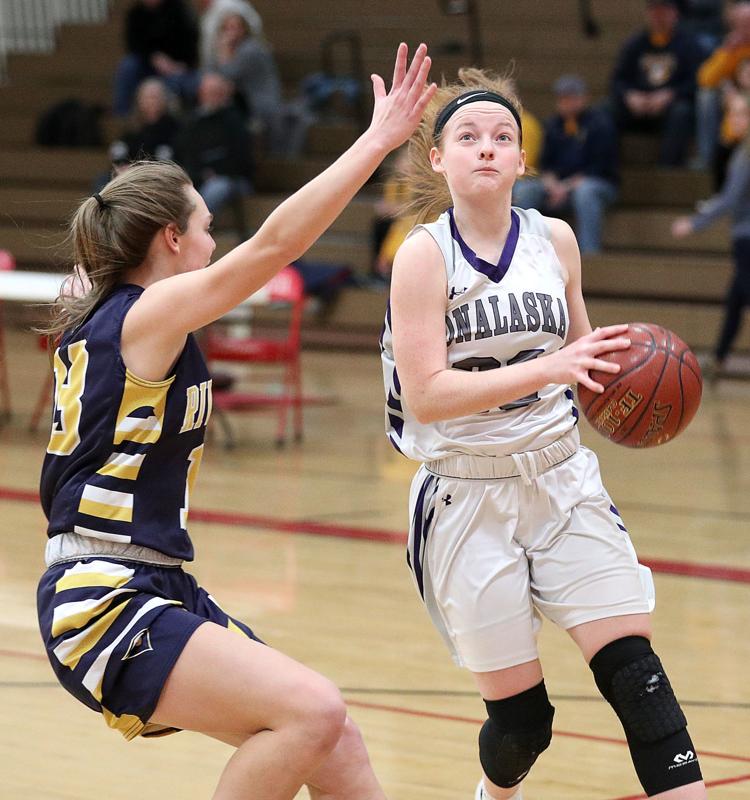 Feb. 28: Onalaska vs. River Falls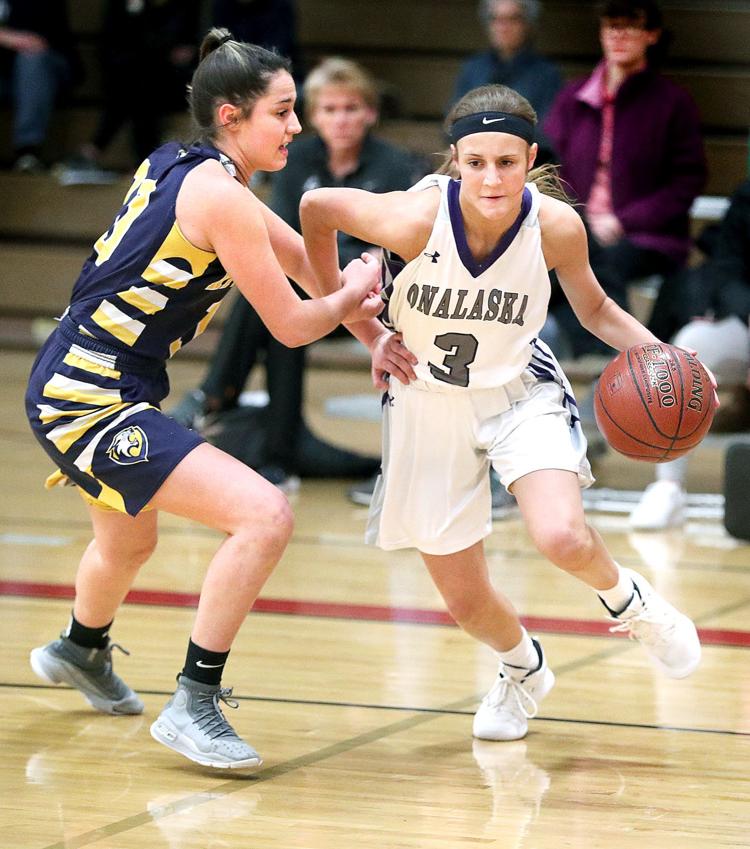 Feb. 28: Onalaska vs. River Falls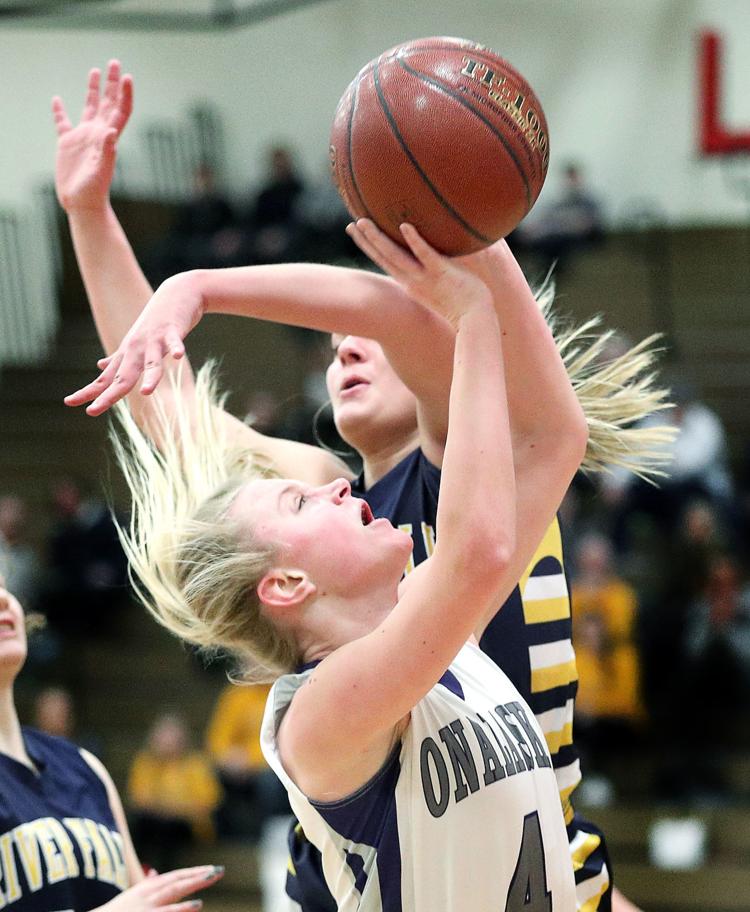 Feb. 26: Sparta vs. La Crosse Logan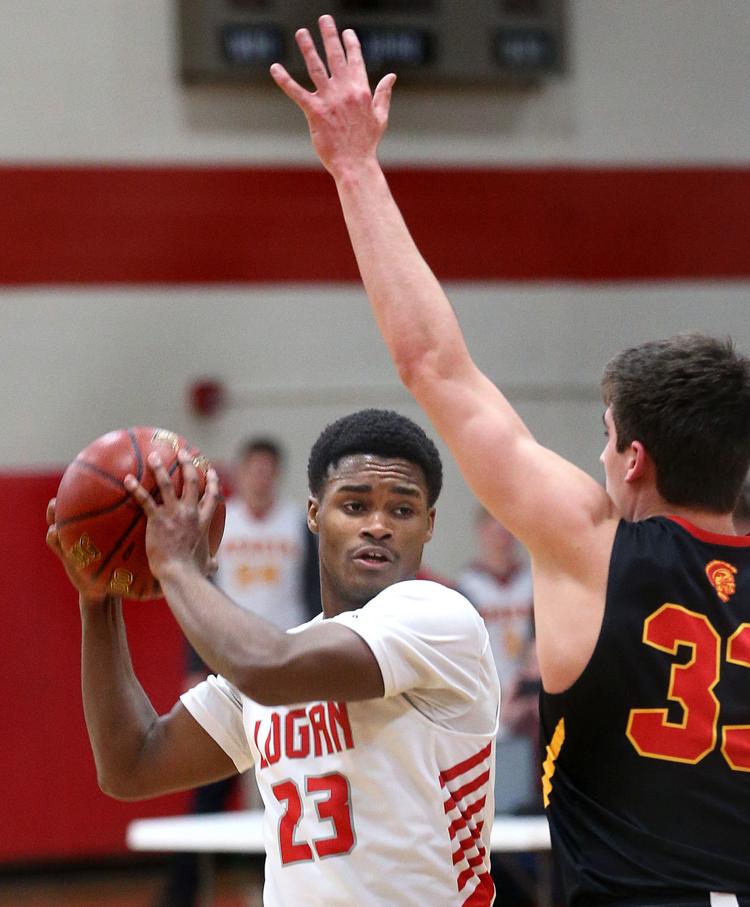 Feb. 26: Sparta vs. La Crosse Logan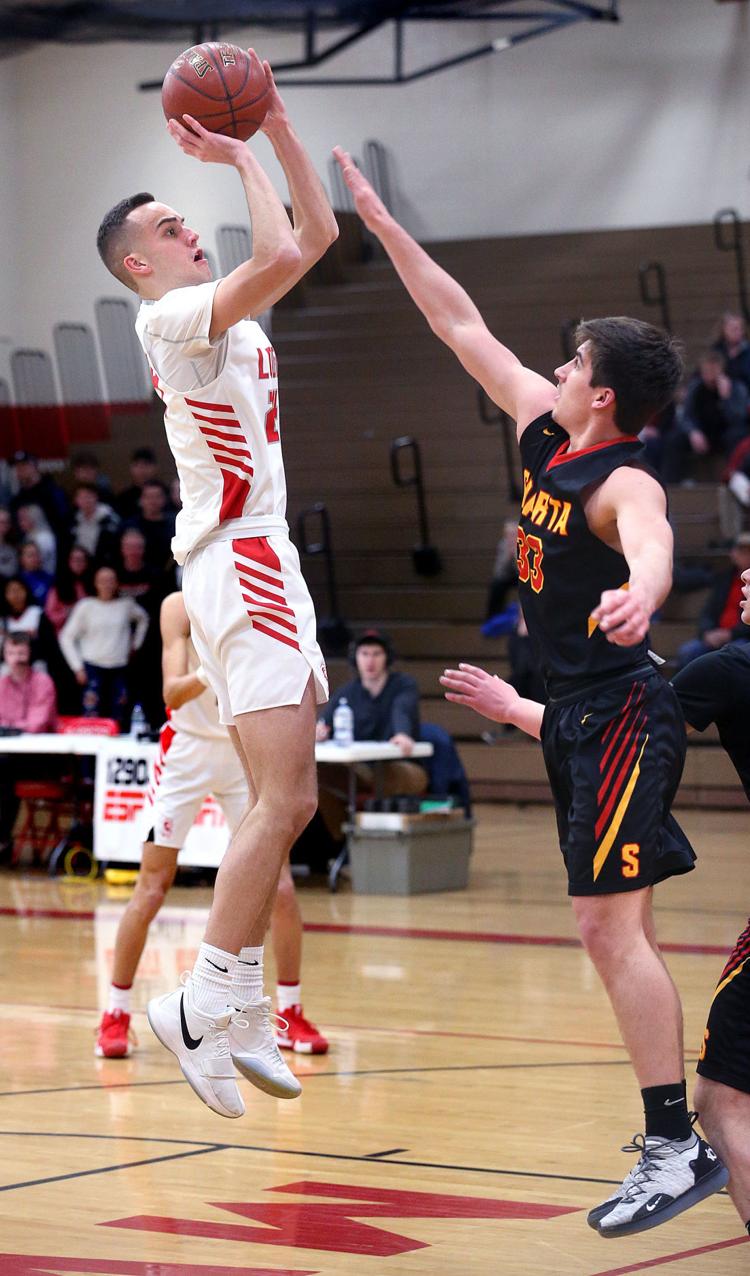 Feb. 26: Sparta vs. La Crosse Logan
Feb. 26: Sparta vs. La Crosse Logan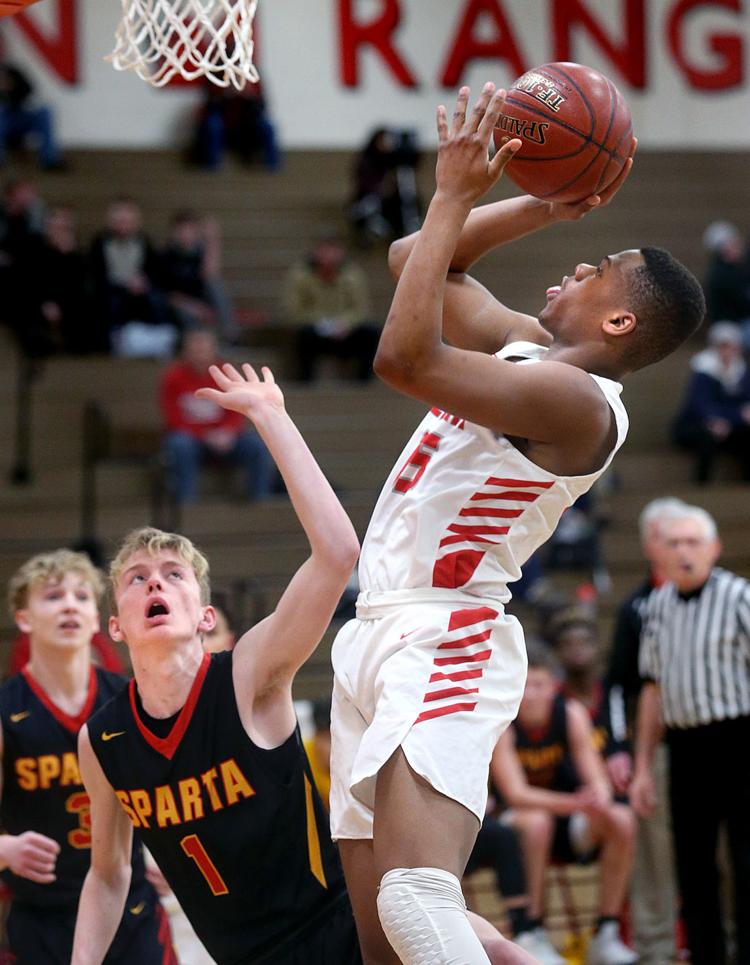 Feb. 26: Sparta vs. La Crosse Logan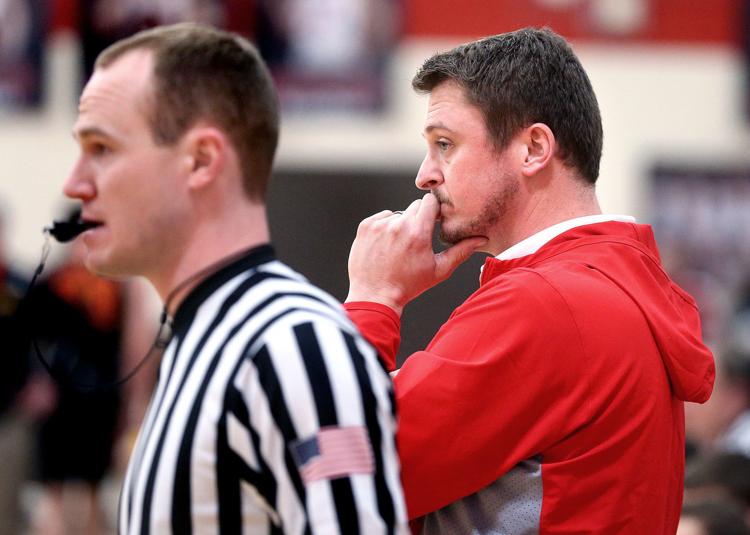 Feb. 26: Sparta vs. La Crosse Logan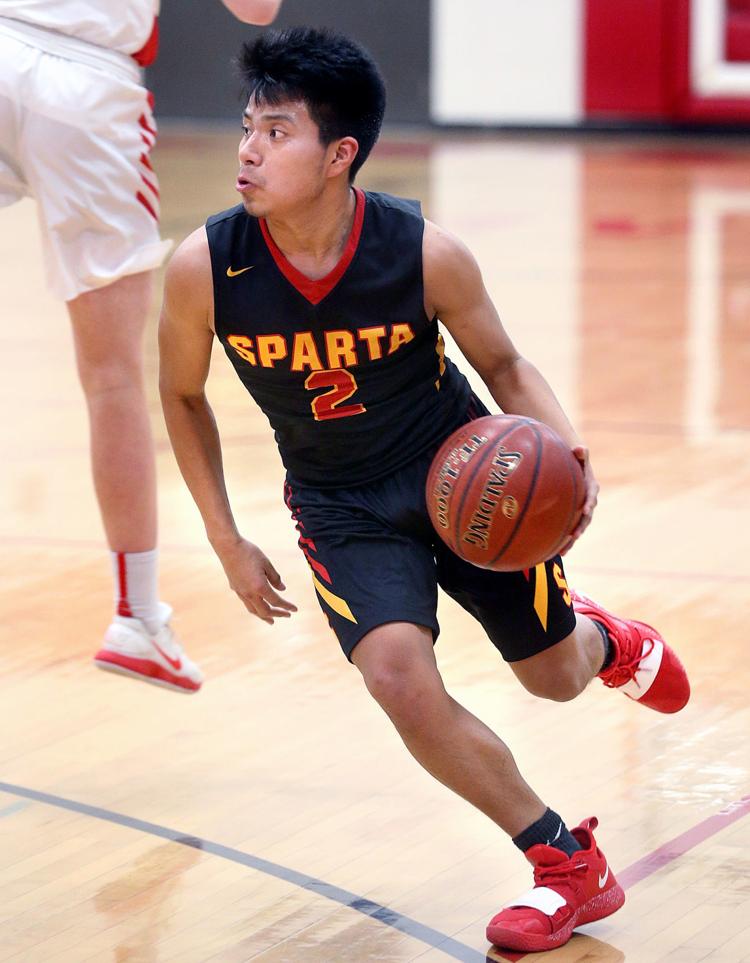 Feb. 26: Sparta vs. La Crosse Logan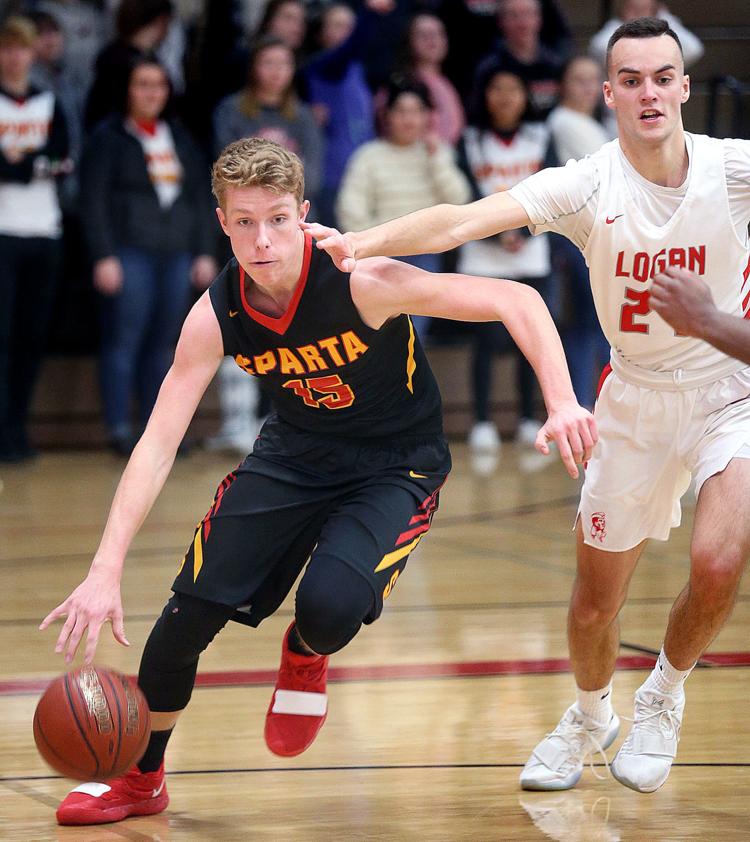 Feb. 26: Sparta vs. La Crosse Logan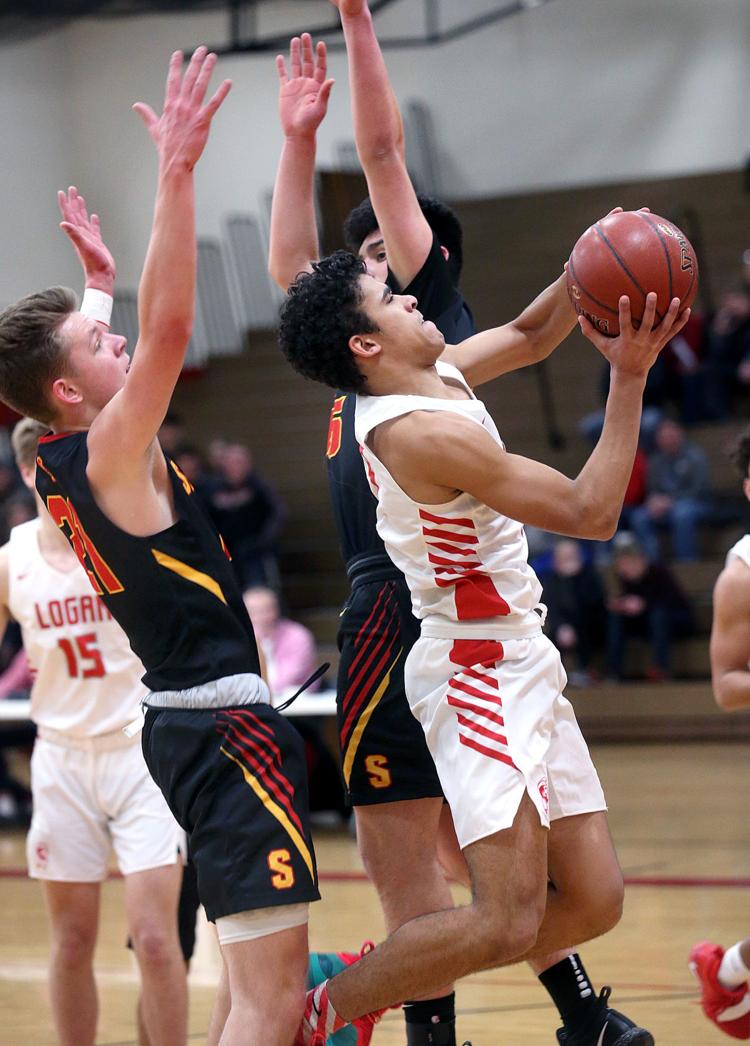 Feb. 26: Sparta vs. La Crosse Logan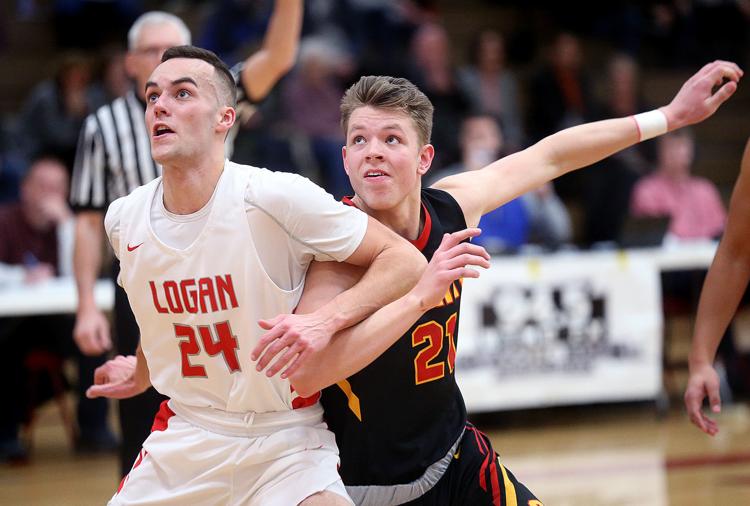 Feb. 19: Eau Claire North vs. La Crosse Central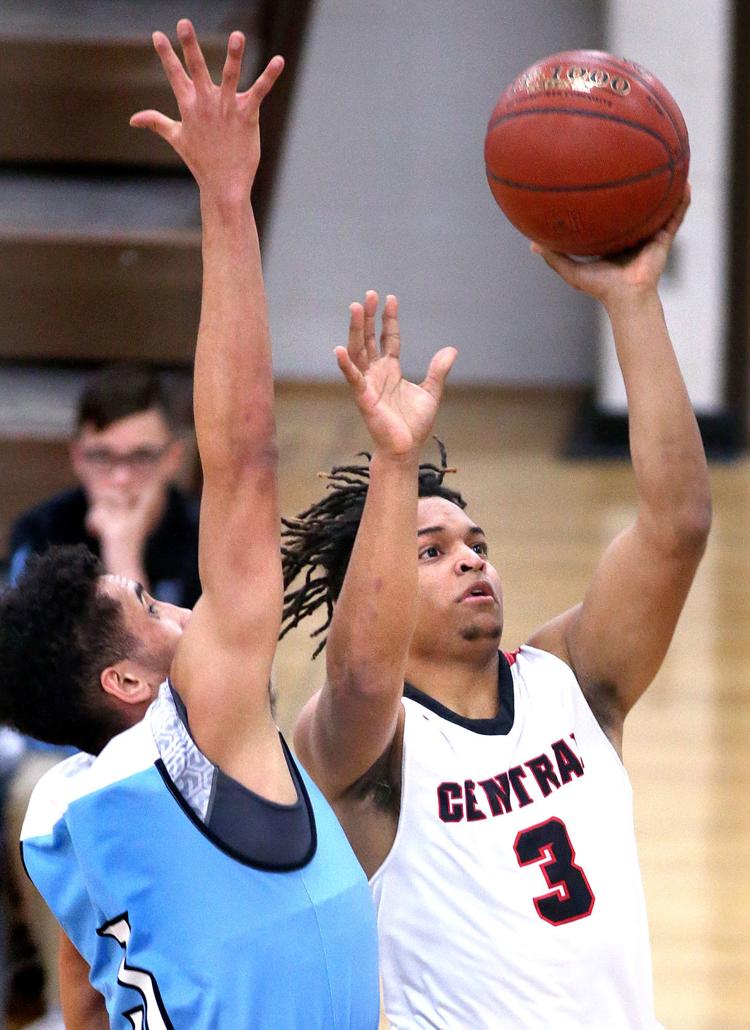 Feb. 19: Eau Claire North vs. La Crosse Central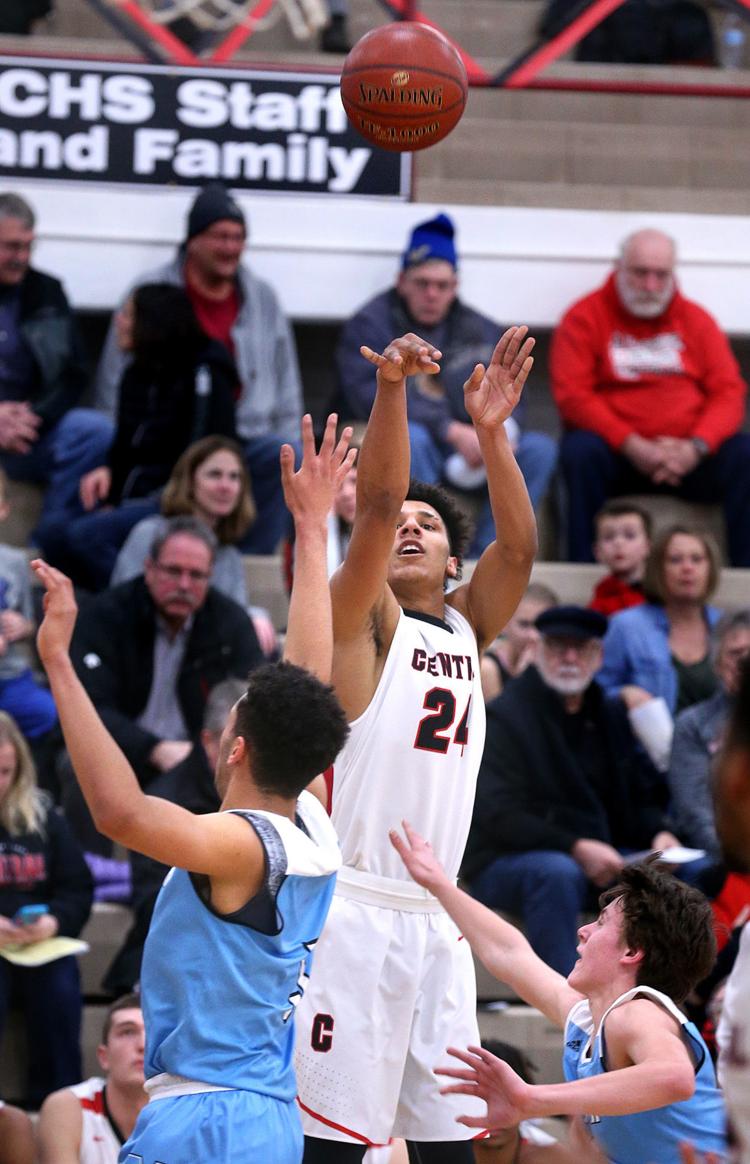 Feb. 19: Eau Claire North vs. La Crosse Central
Feb. 19: Eau Claire North vs. La Crosse Central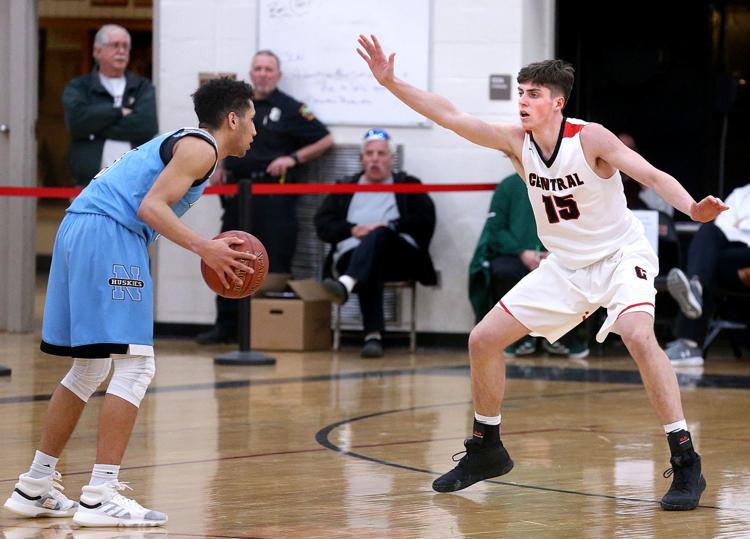 Feb. 19: Eau Claire North vs. La Crosse Central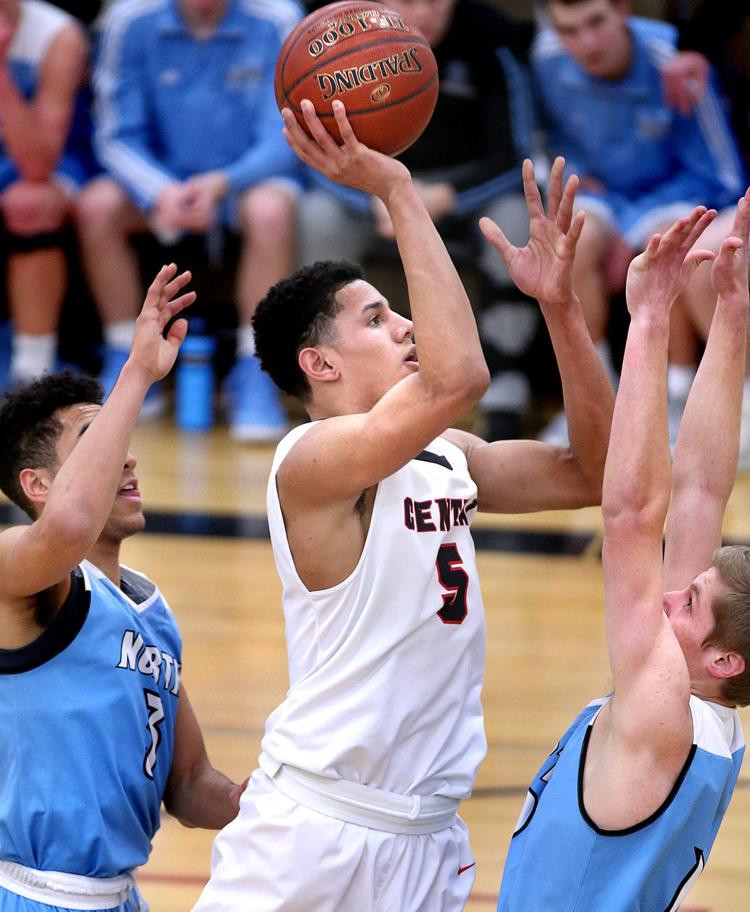 Feb. 19: Eau Claire North vs. La Crosse Central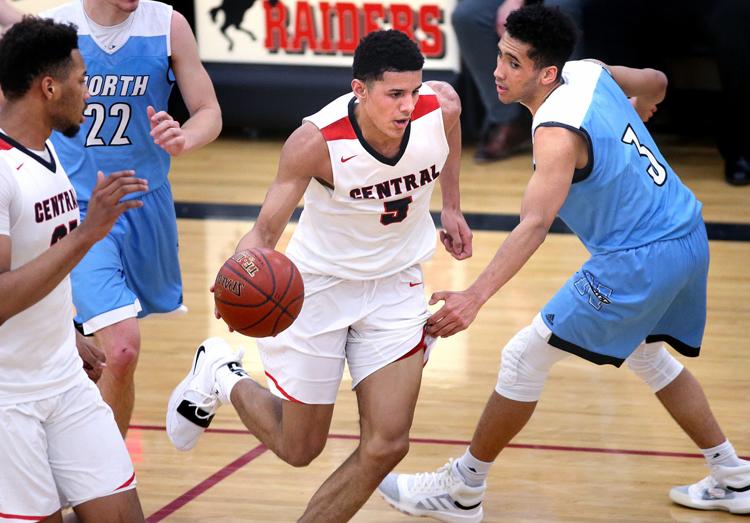 Feb. 19: Eau Claire North vs. La Crosse Central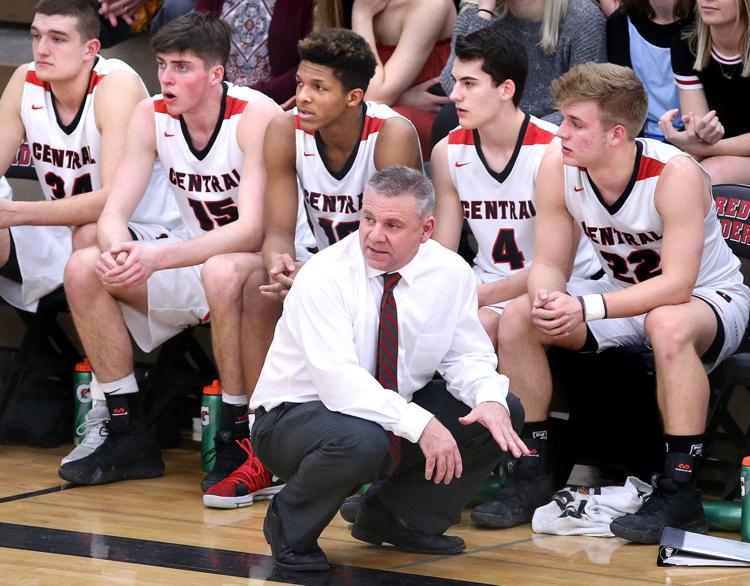 Feb. 19: Eau Claire North vs. La Crosse Central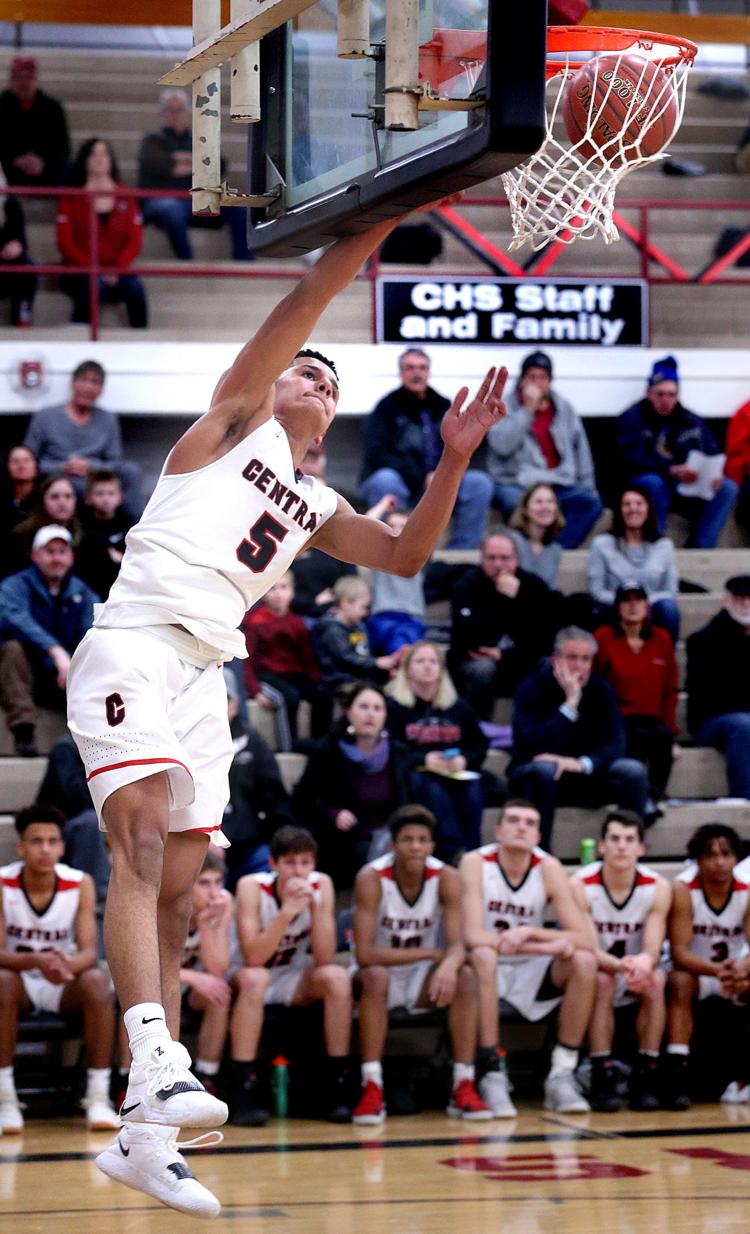 Feb. 19: Eau Claire North vs. La Crosse Central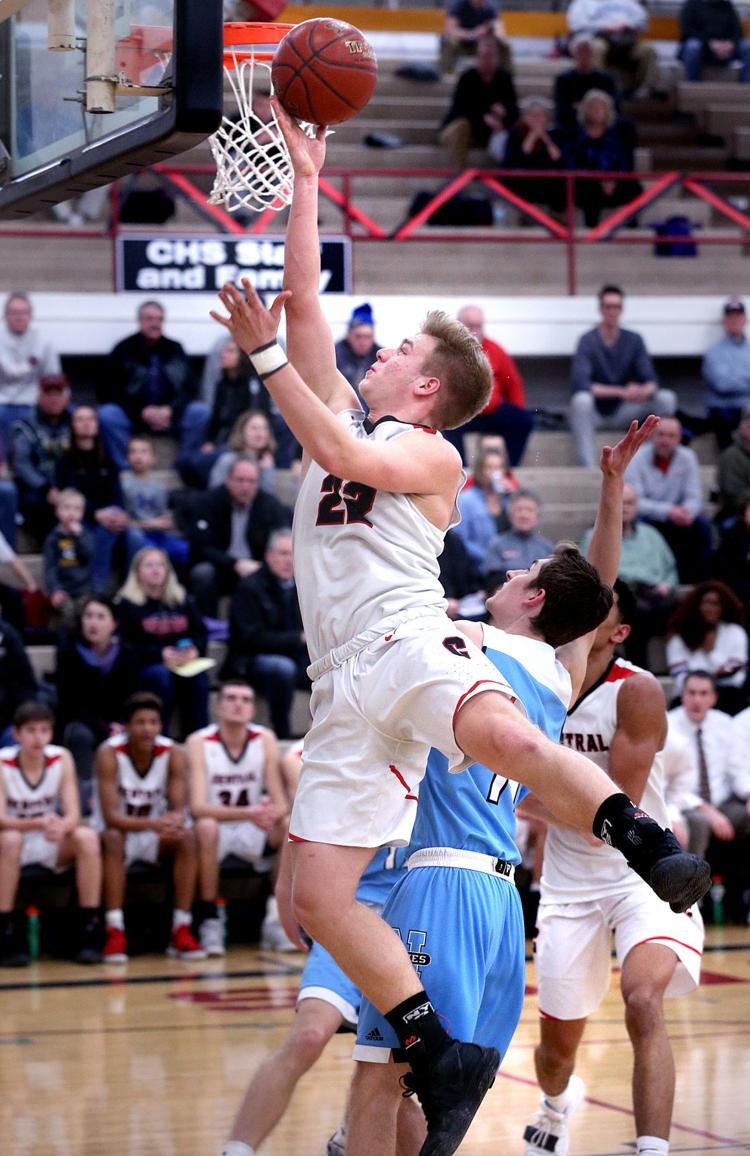 Feb. 14: La Crosse Central vs. Onalaska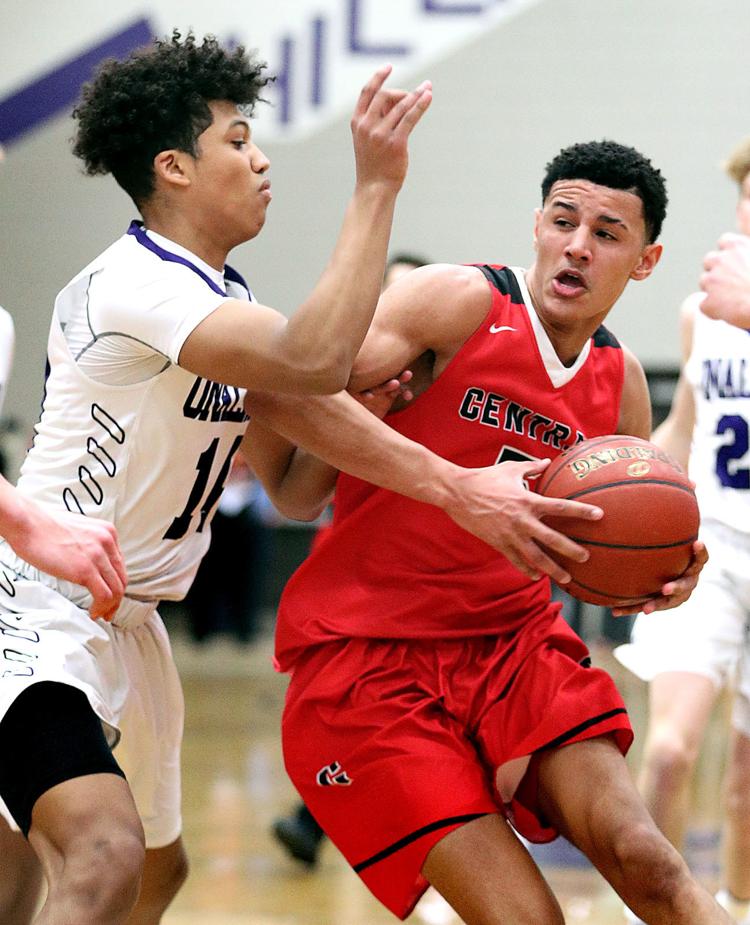 Feb. 14: La Crosse Central vs. Onalaska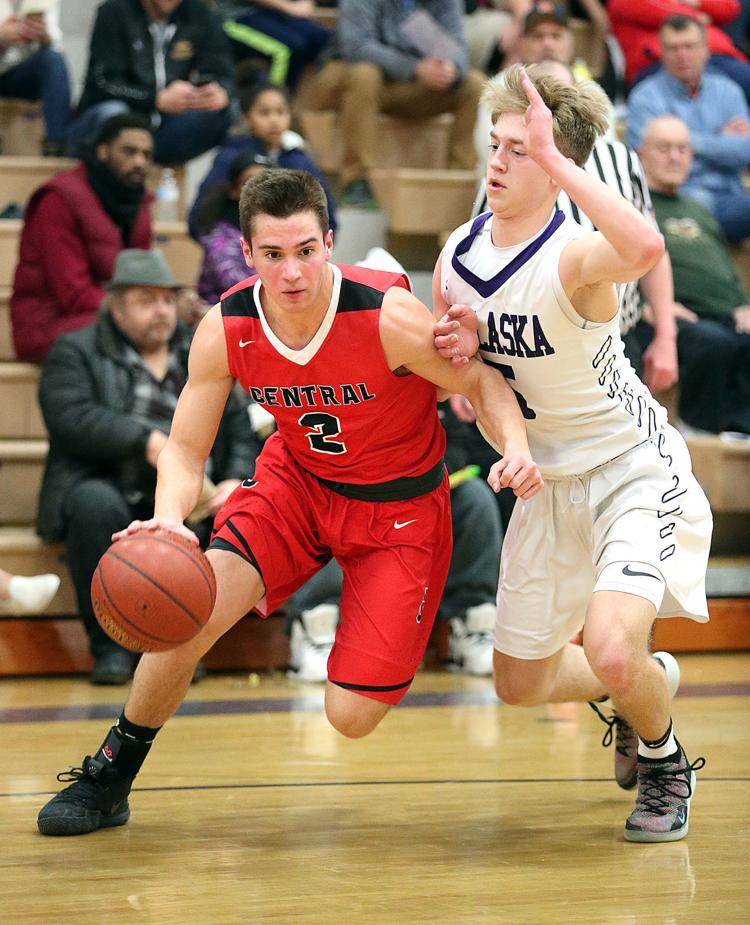 Feb 8: West Salem vs GET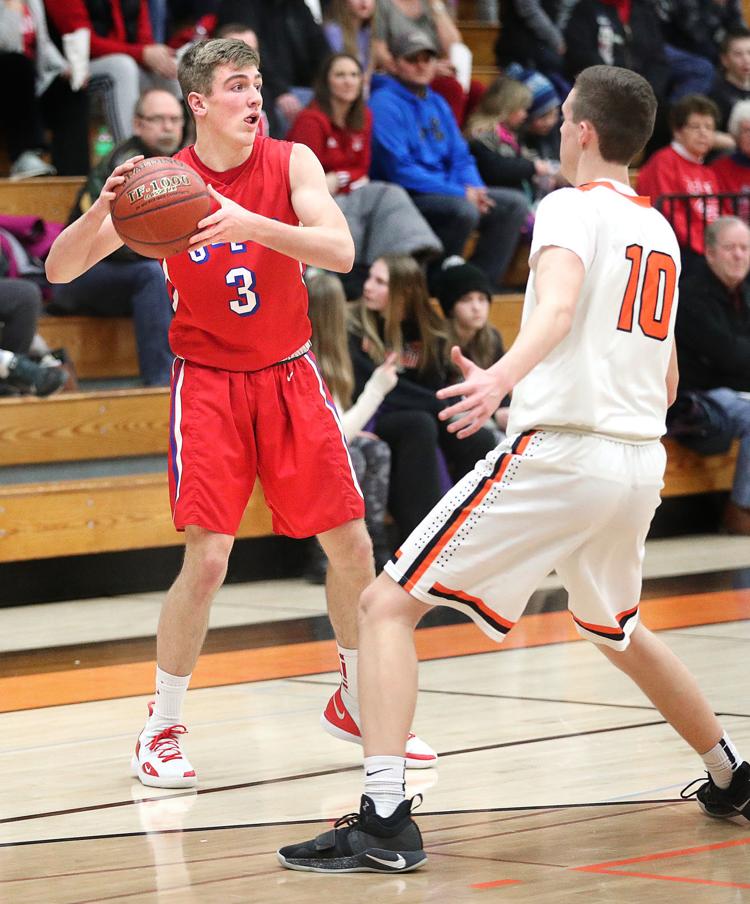 Feb 8: West Salem vs GET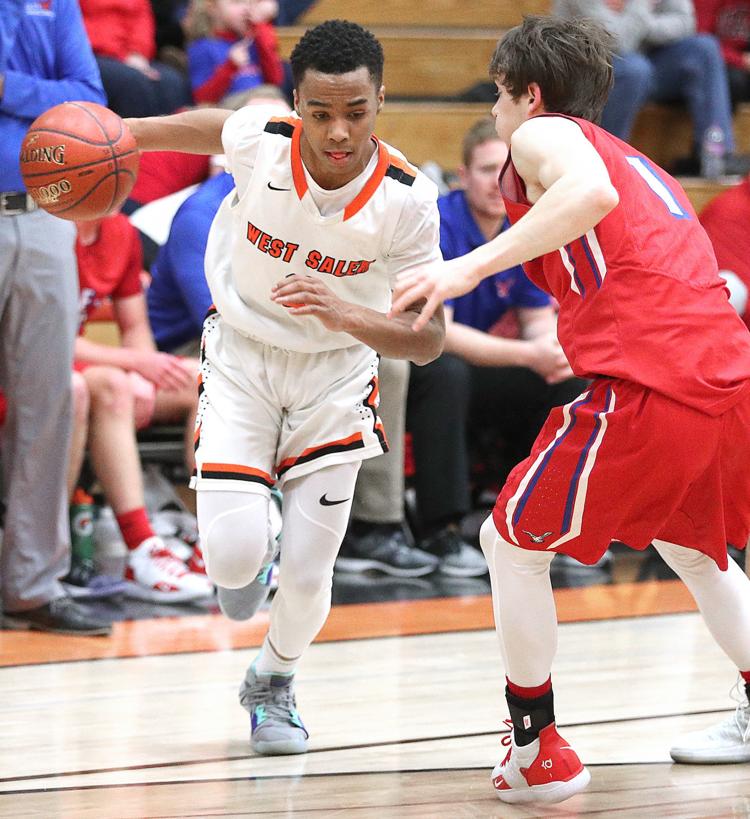 Feb 8: West Salem vs GET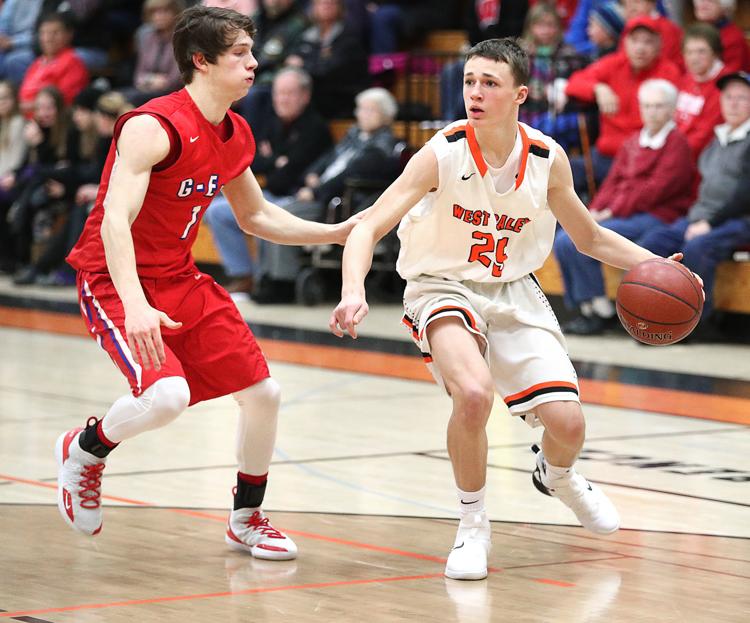 Feb 8: West Salem vs GET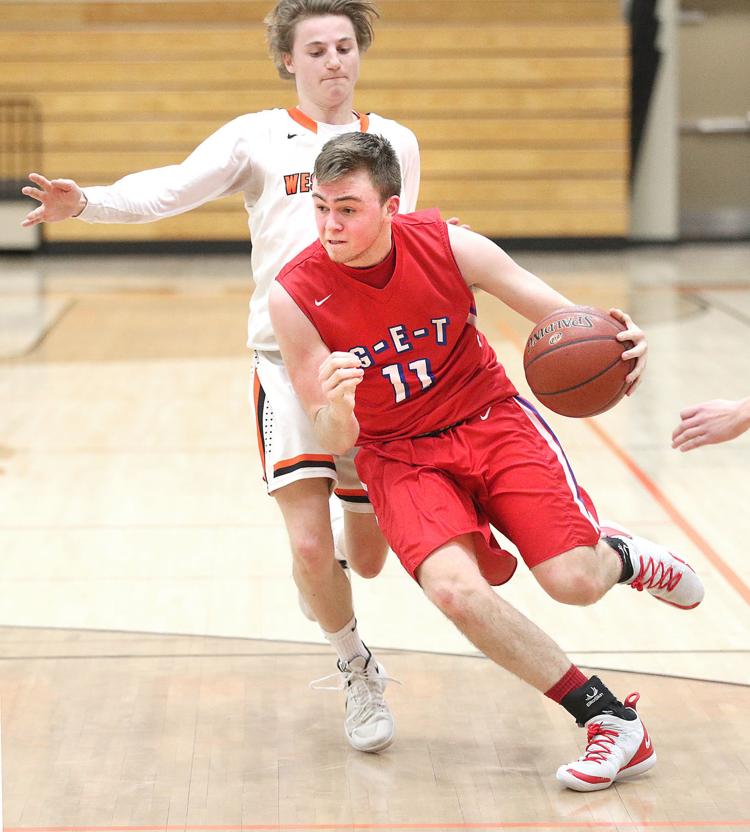 Feb 8: West Salem vs GET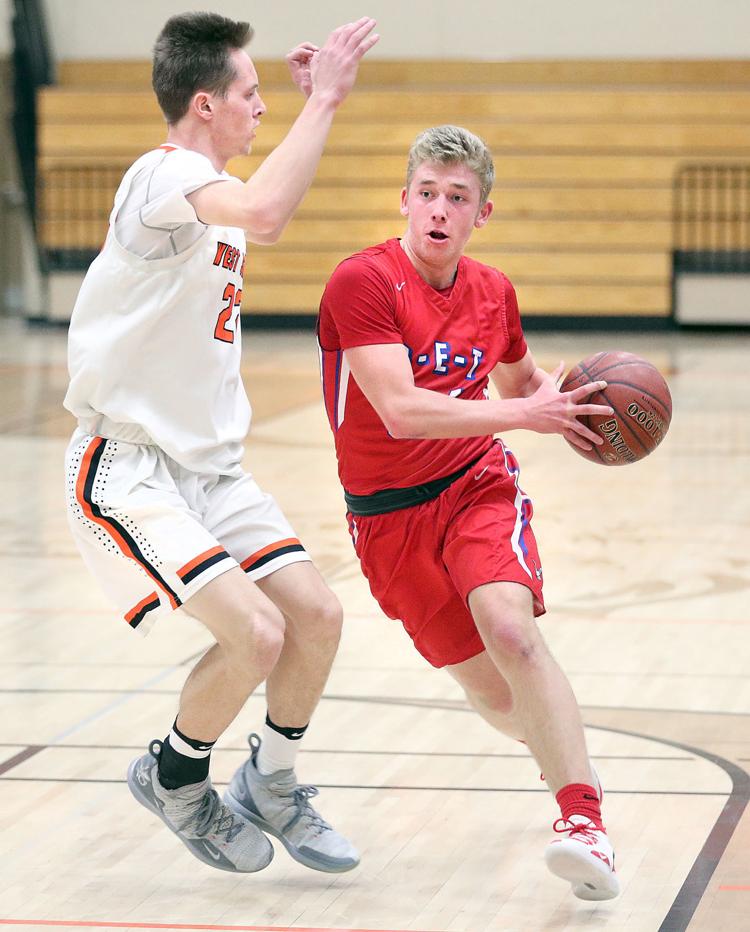 Feb 8: West Salem vs GET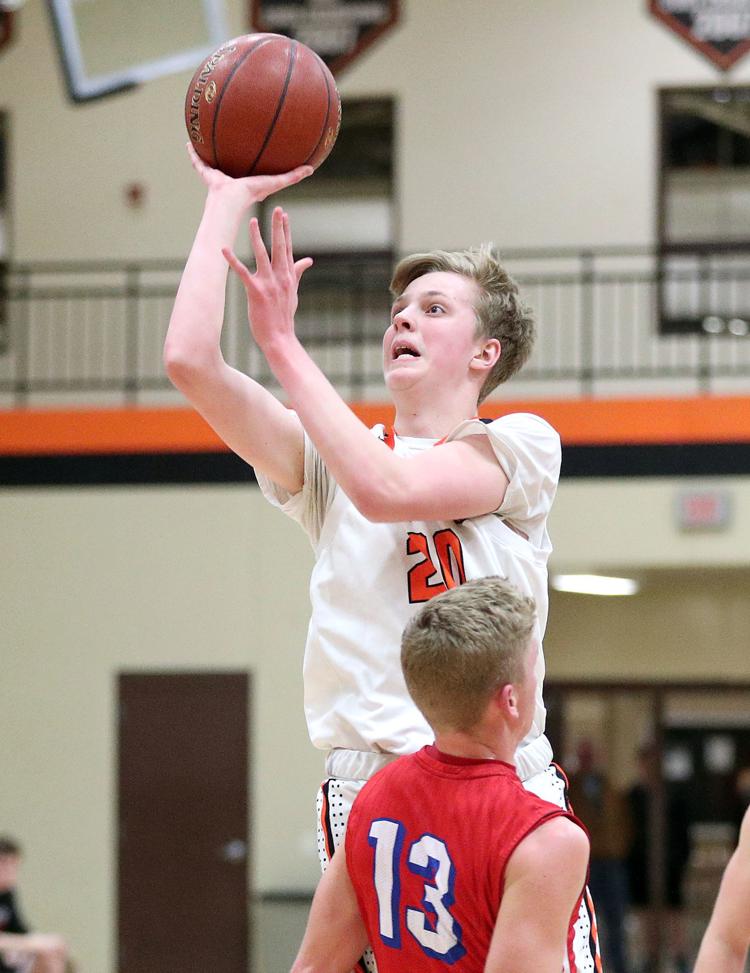 Feb 8: West Salem vs GET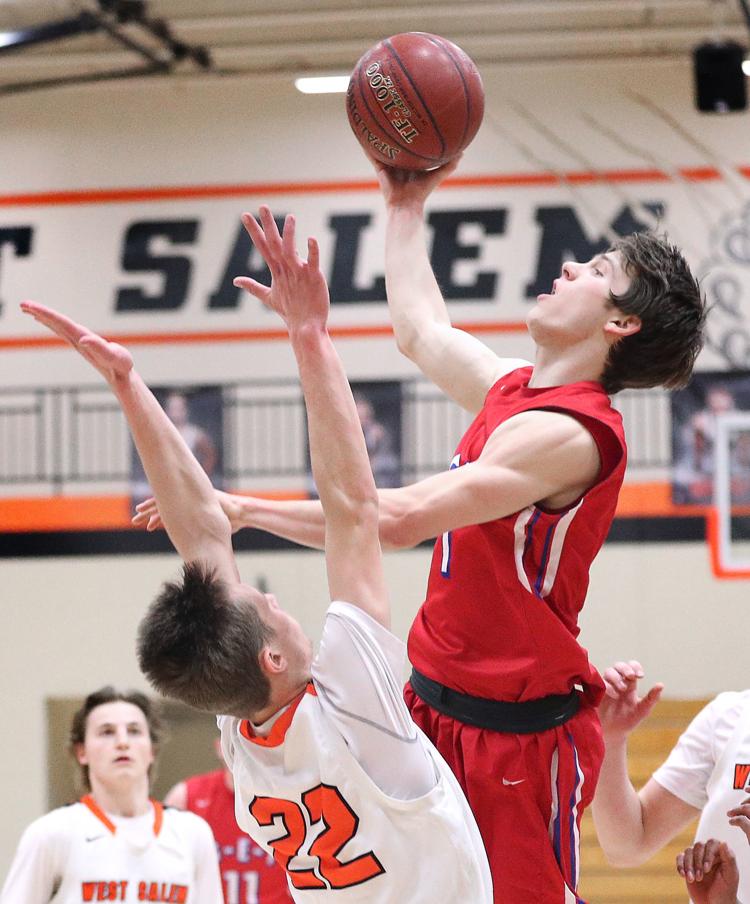 Feb 8: West Salem vs GET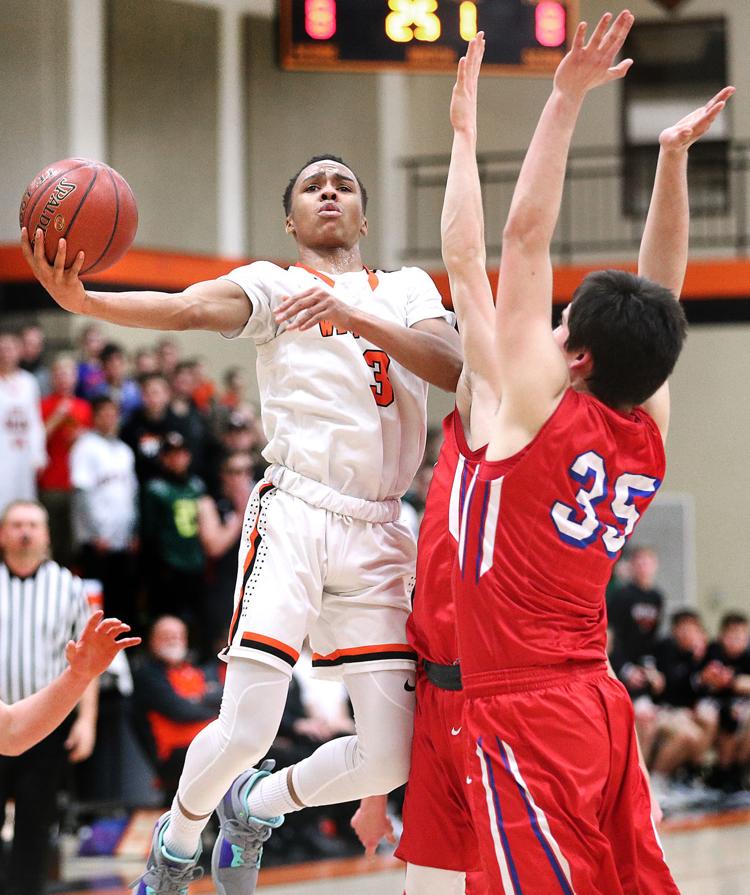 Feb. 5: Logan vs. Central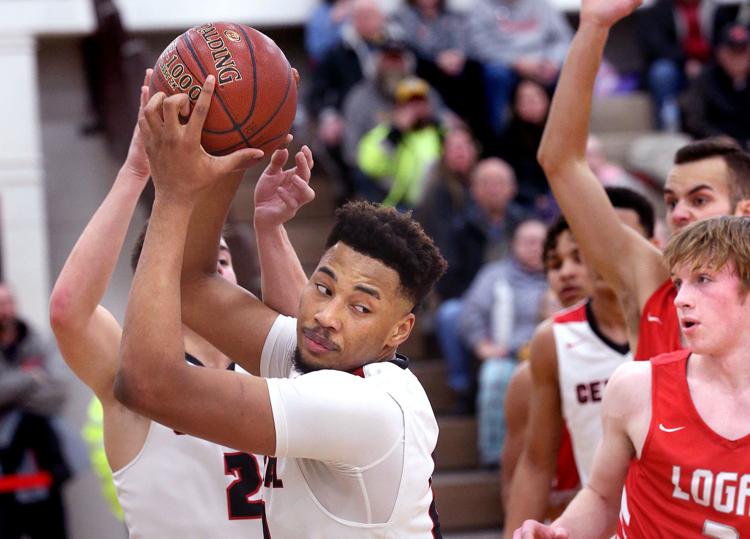 Feb. 5: Logan vs. Central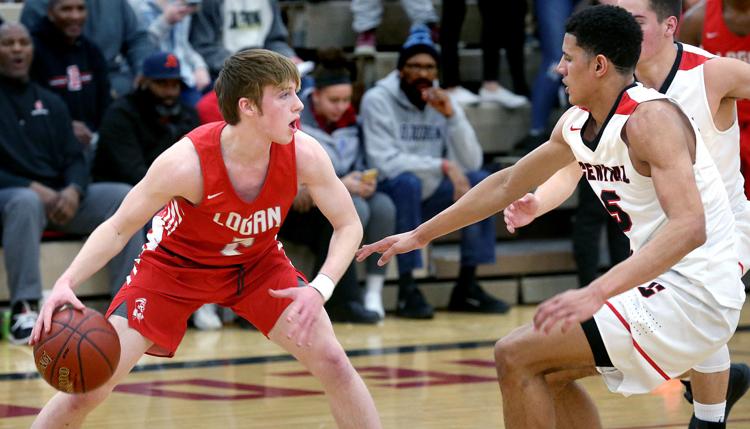 Feb. 5: Logan vs. Central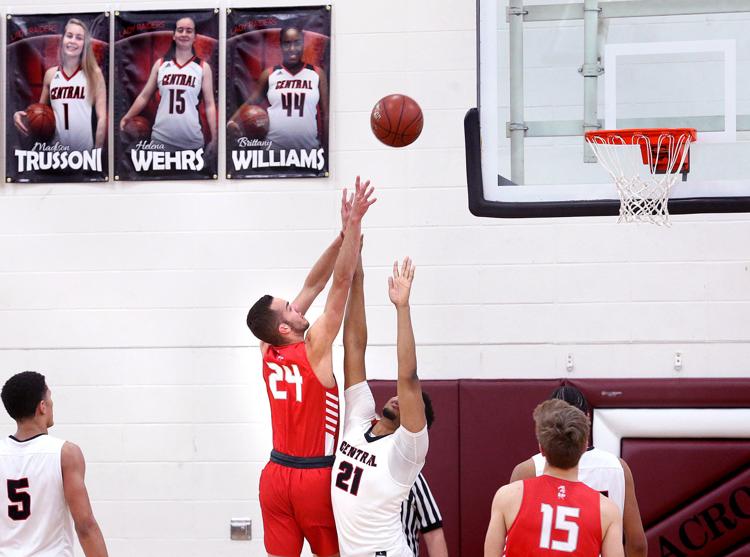 Feb. 5: Logan vs. Central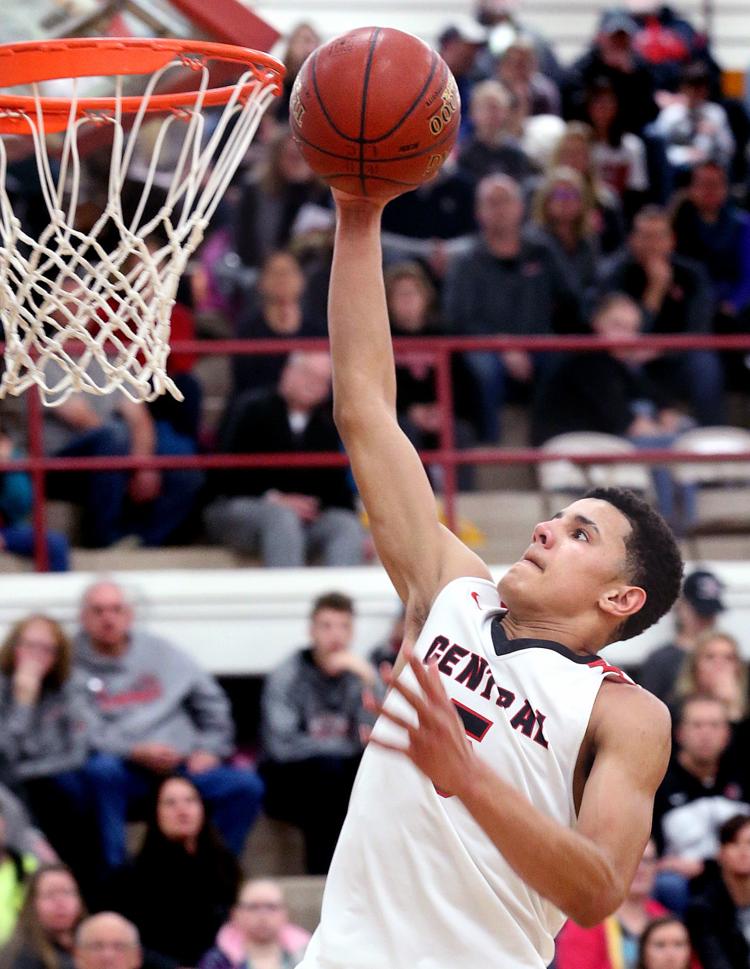 Feb. 5: Logan vs. Central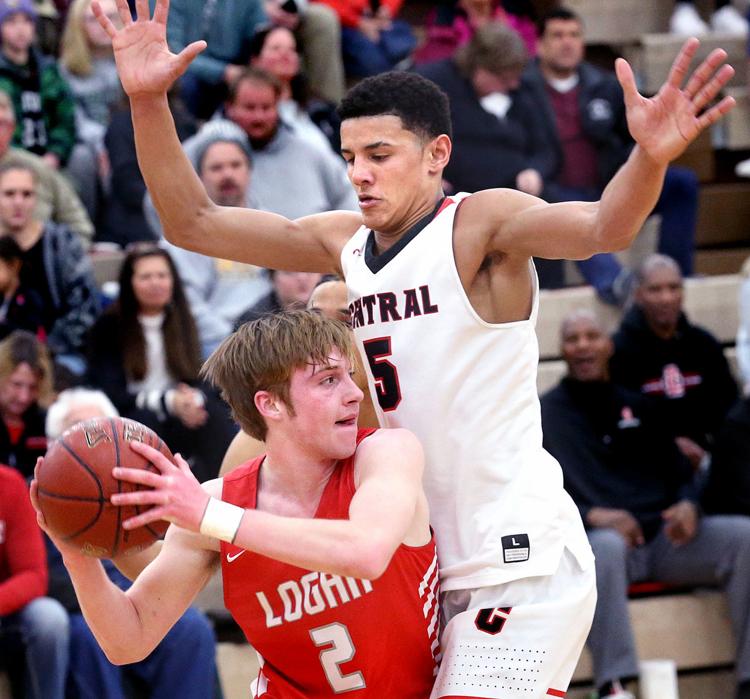 Feb. 5: Logan vs. Central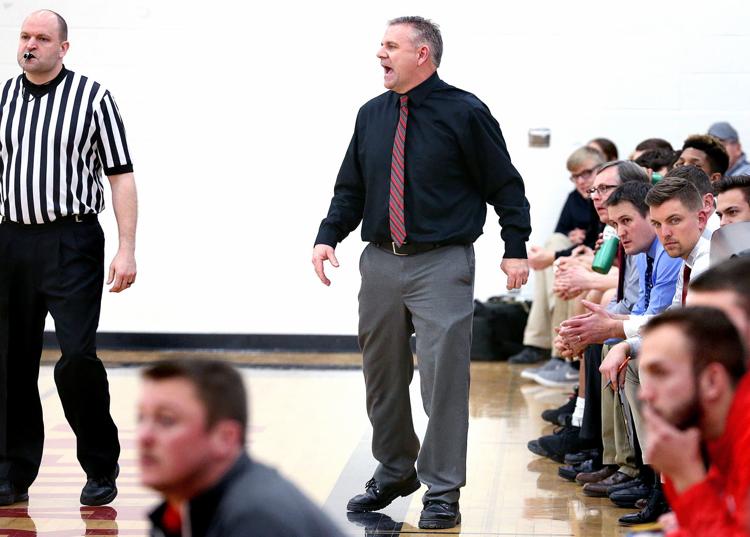 Feb. 5: Logan vs. Central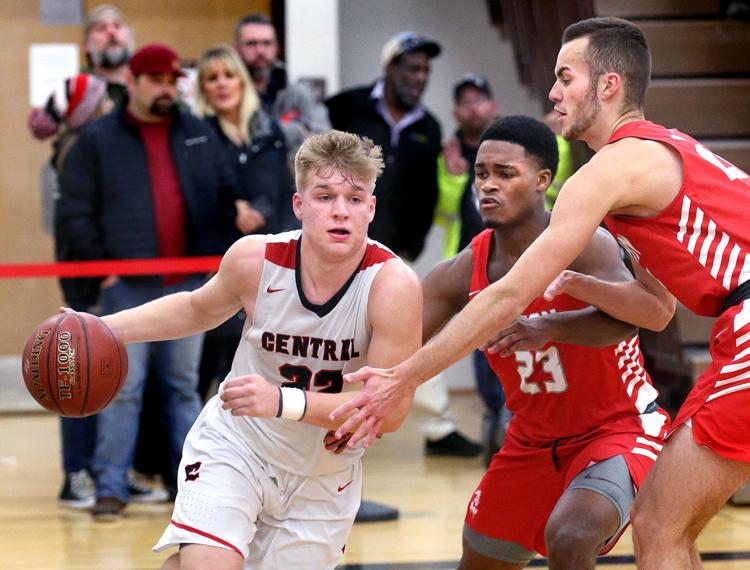 Feb. 5: Logan vs. Central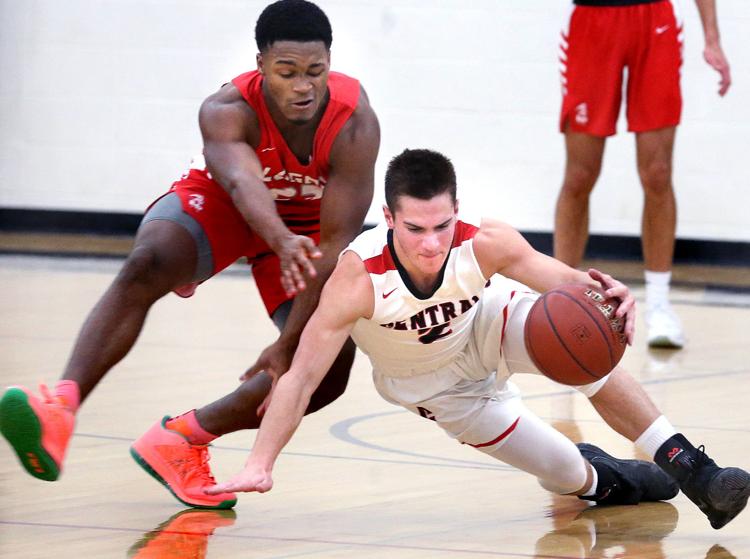 Feb. 5: Logan vs. Central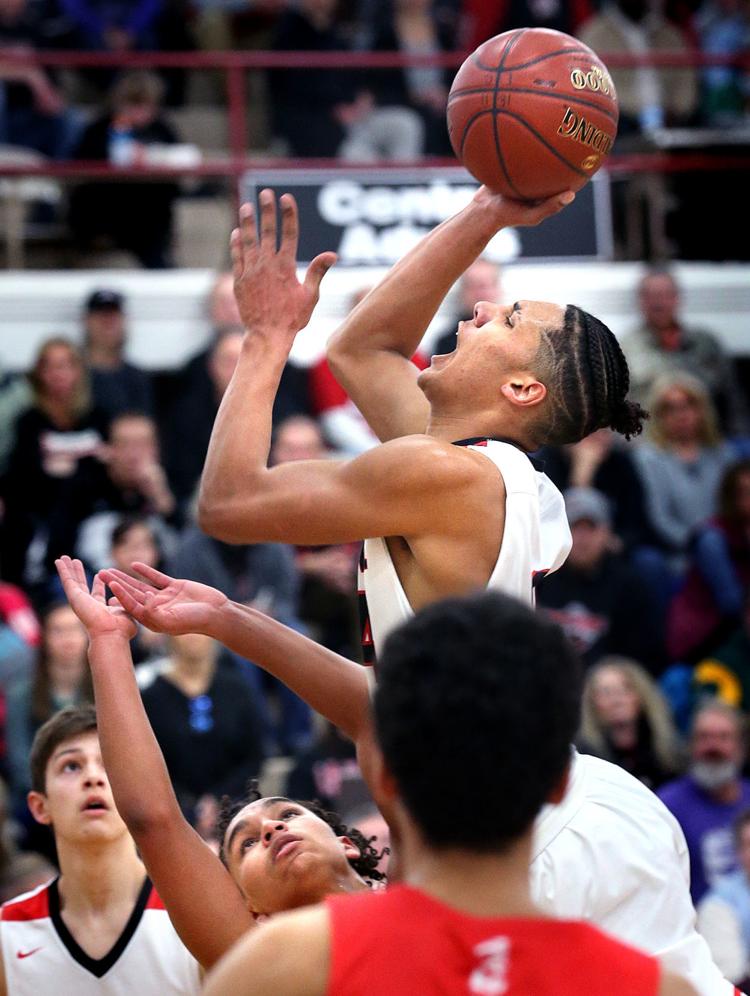 Feb. 1: Onalaska vs. La Crosse Logan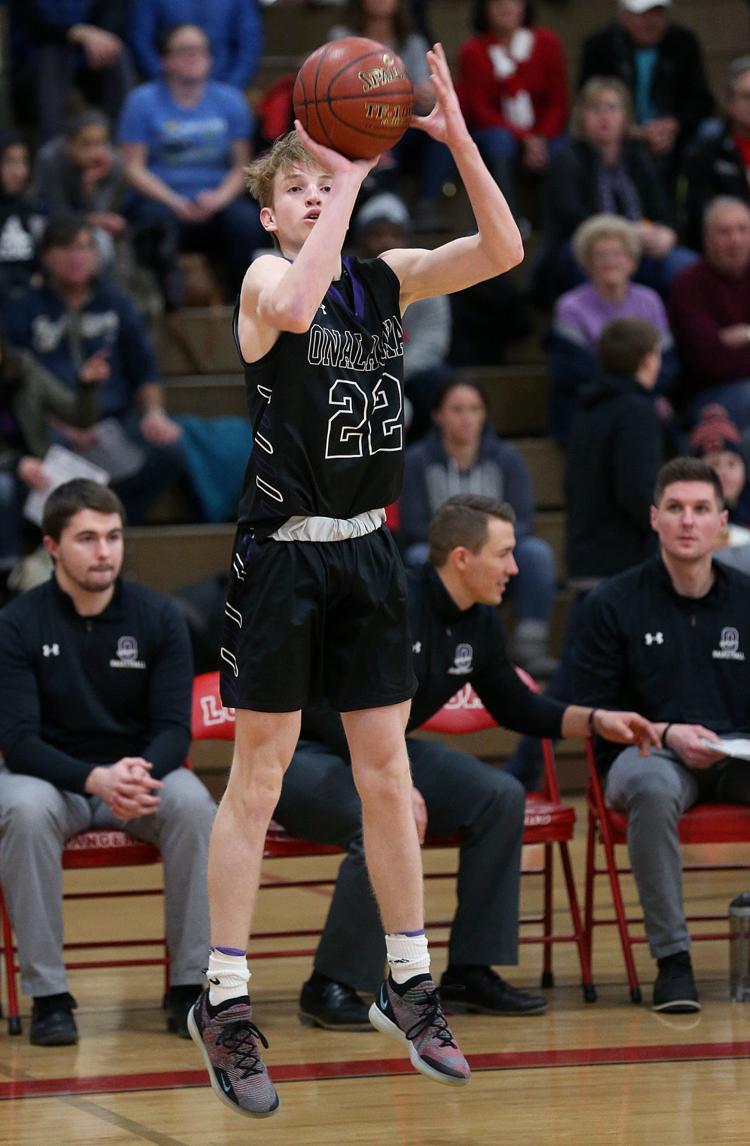 Feb. 1: Onalaska vs. La Crosse Logan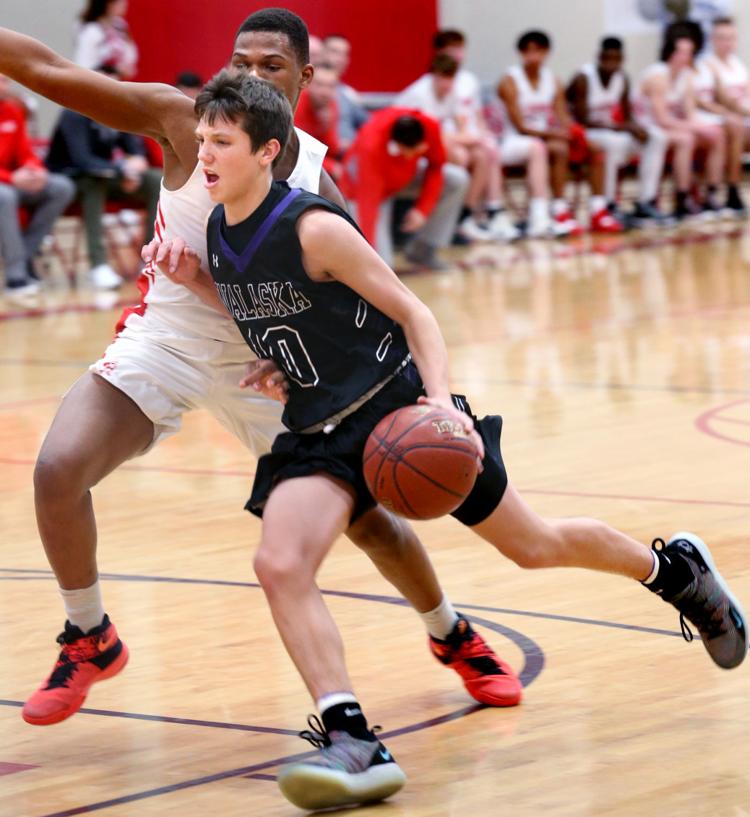 Feb. 1: Onalaska vs. La Crosse Logan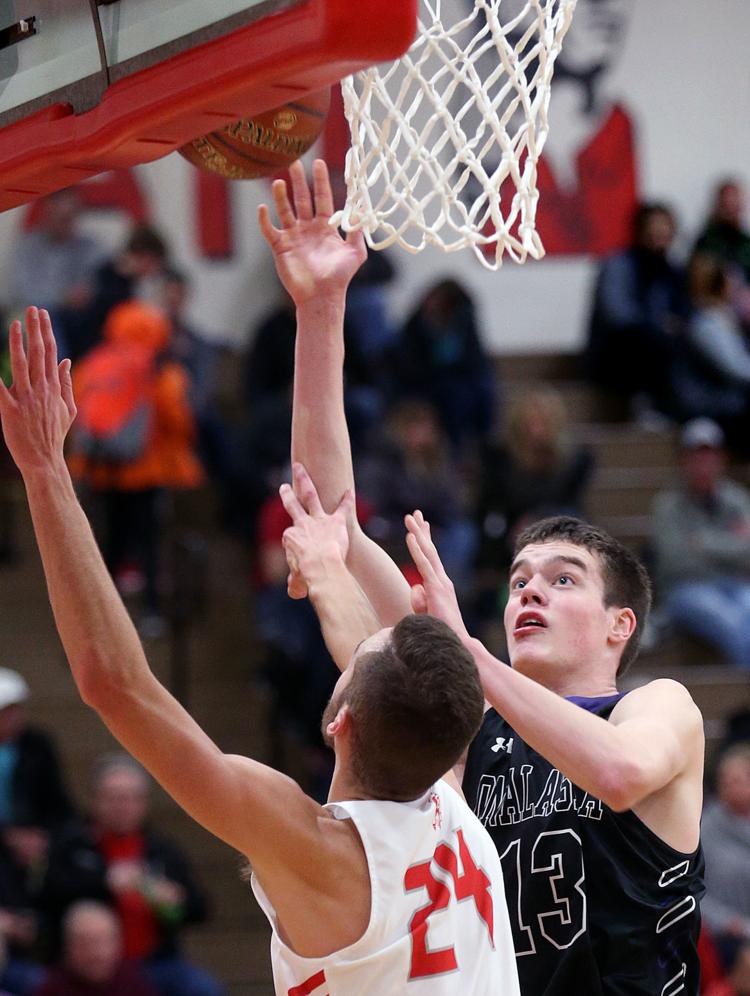 Feb. 1: Onalaska vs. La Crosse Logan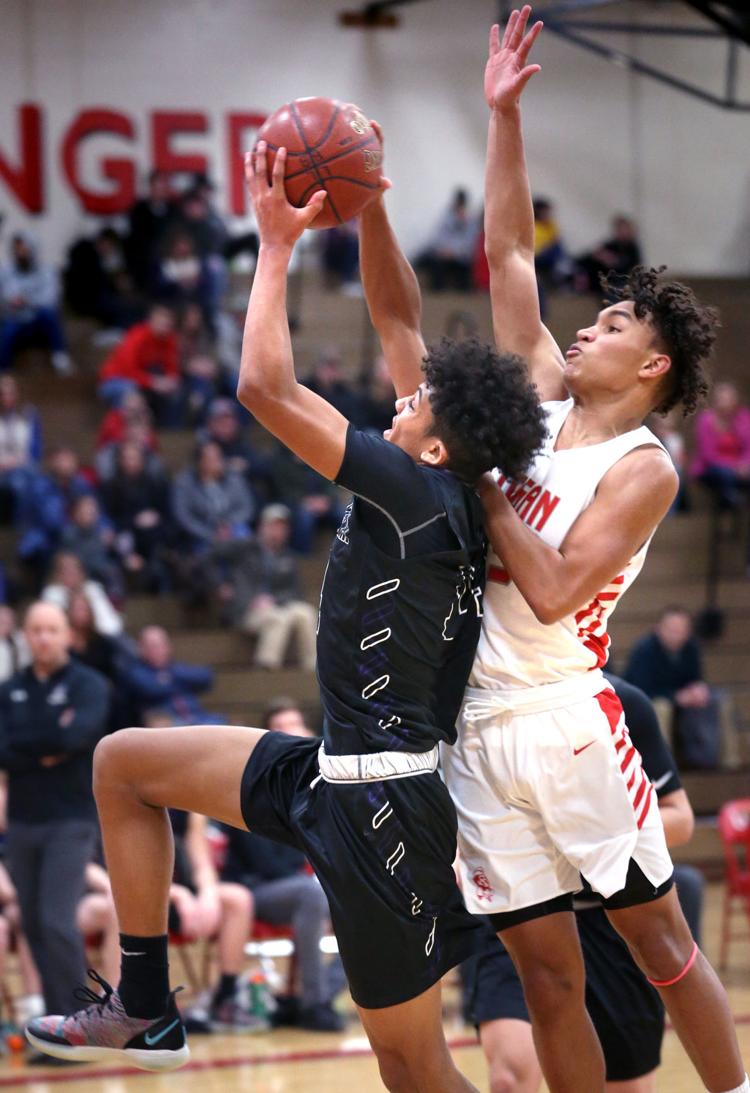 Feb. 1: Onalaska vs. La Crosse Logan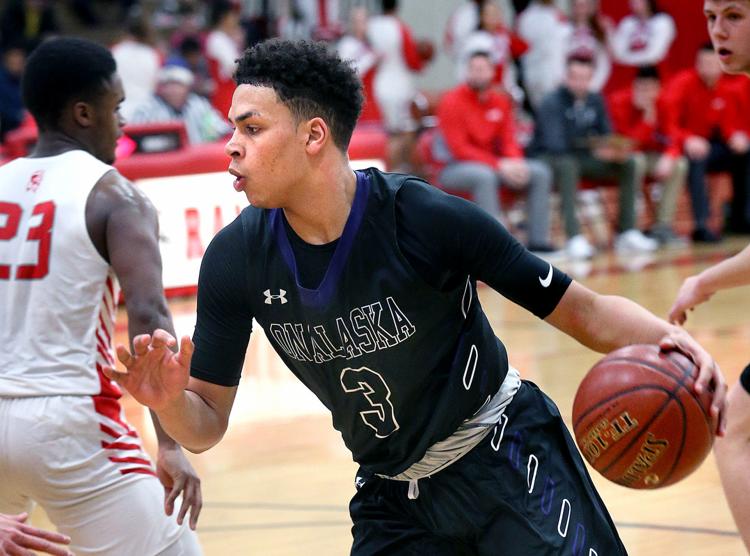 Jan. 26: G-E-T vs. Arcadia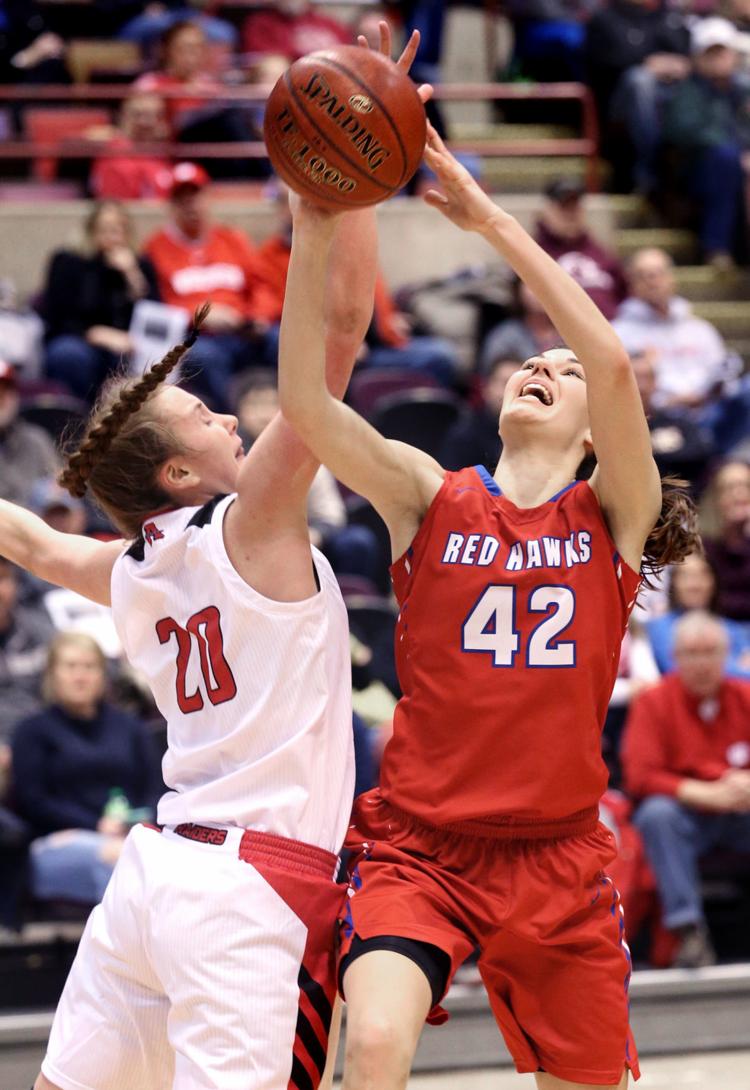 Jan. 26: G-E-T vs. Arcadia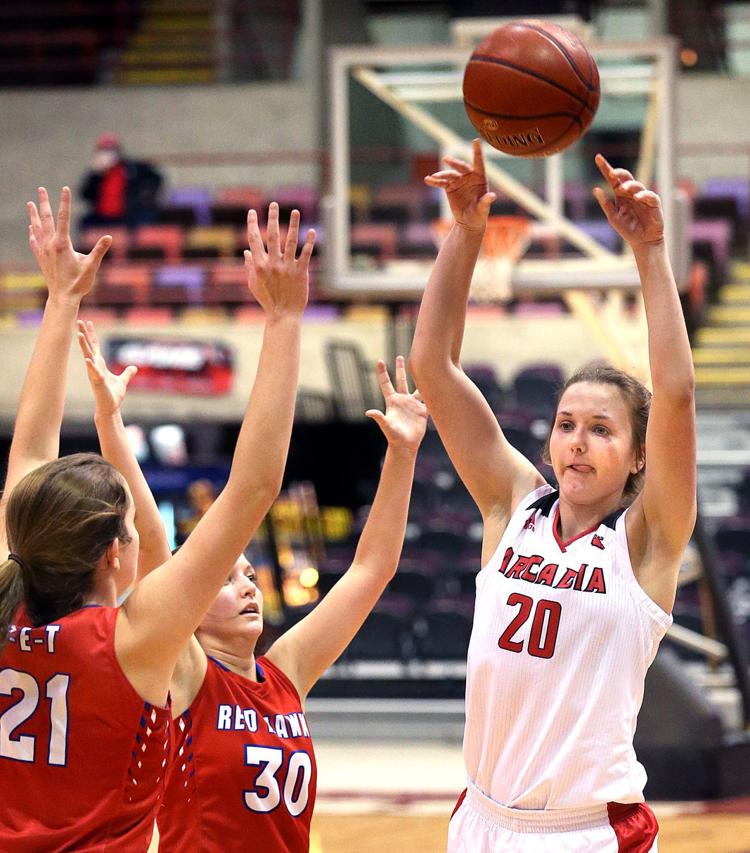 Jan. 26: G-E-T vs. Arcadia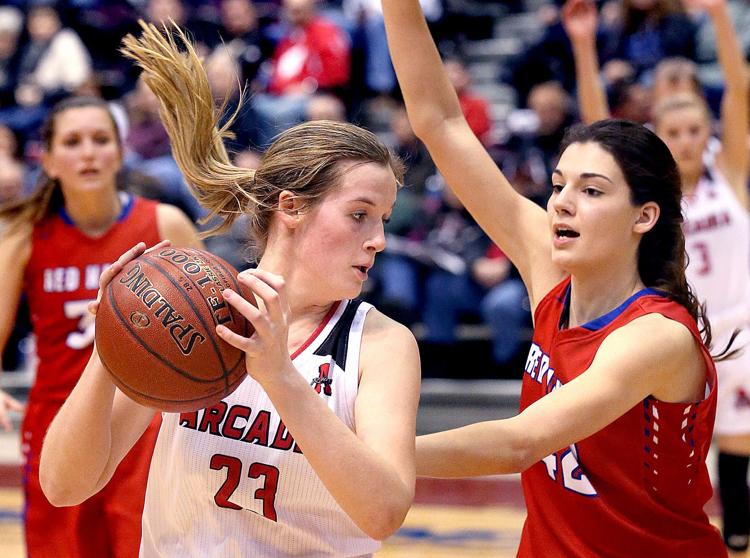 Jan. 26: G-E-T vs. Arcadia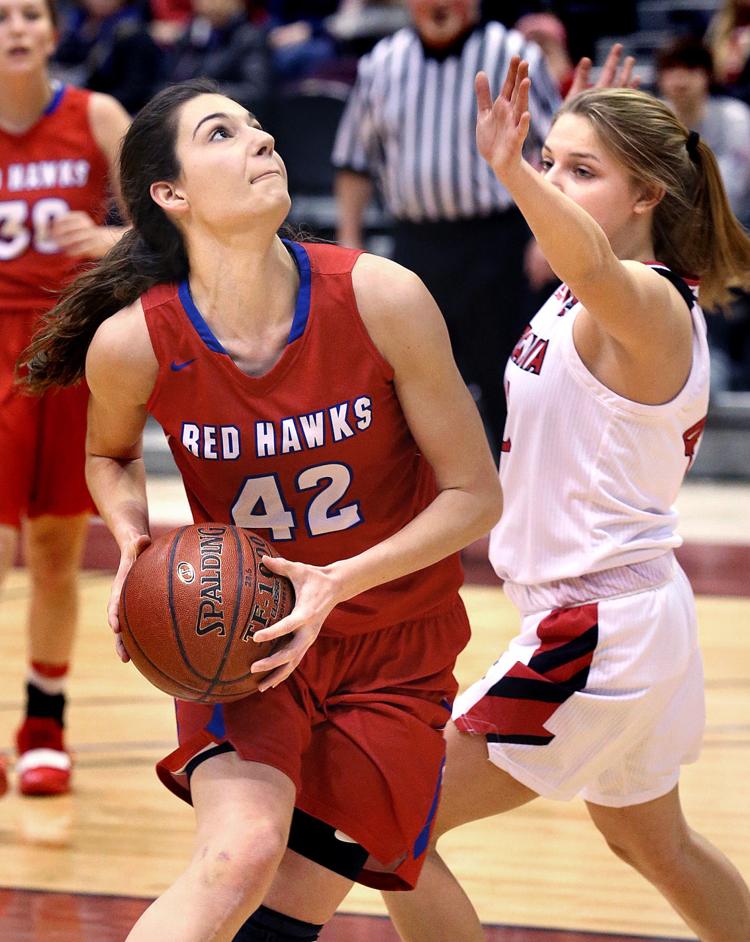 Jan. 26: G-E-T vs. Arcadia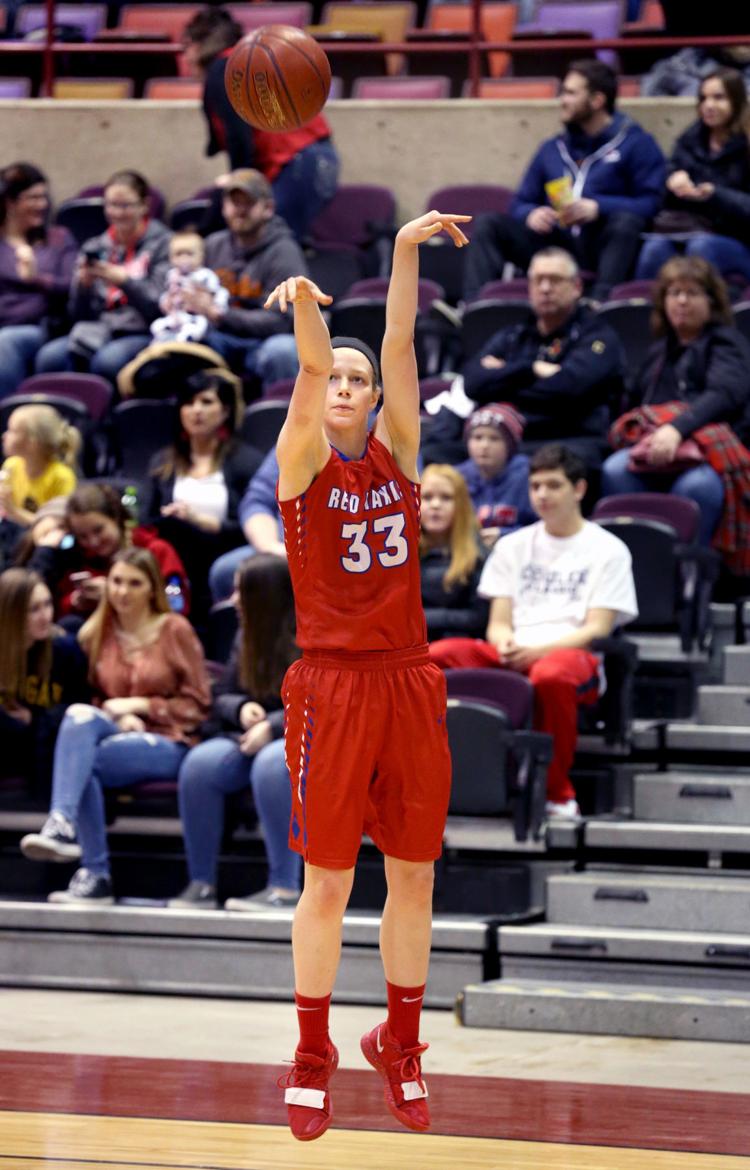 Jan. 26: G-E-T vs. Arcadia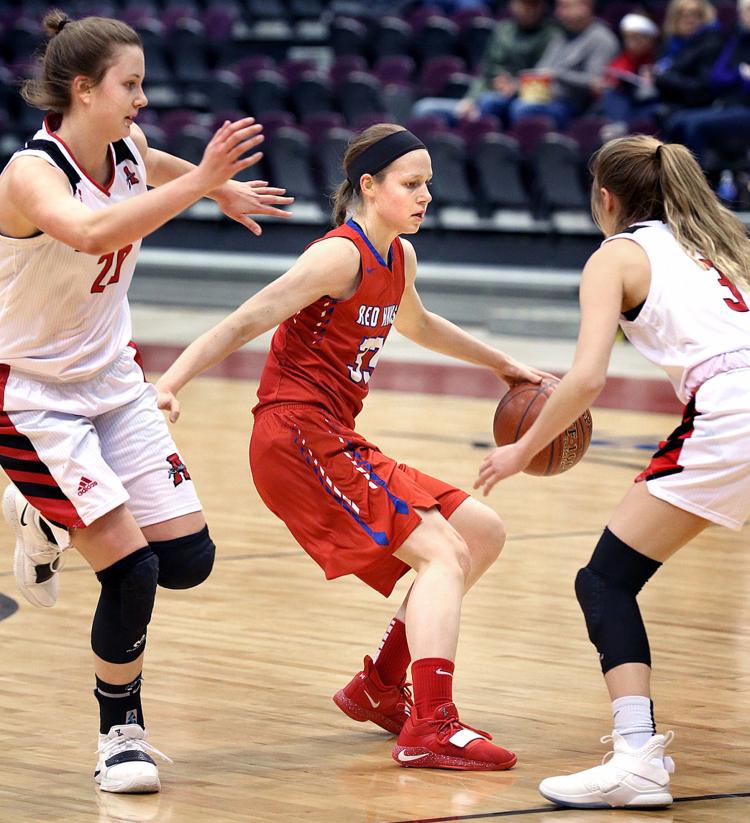 Jan 24: Aquinas vs Onalaska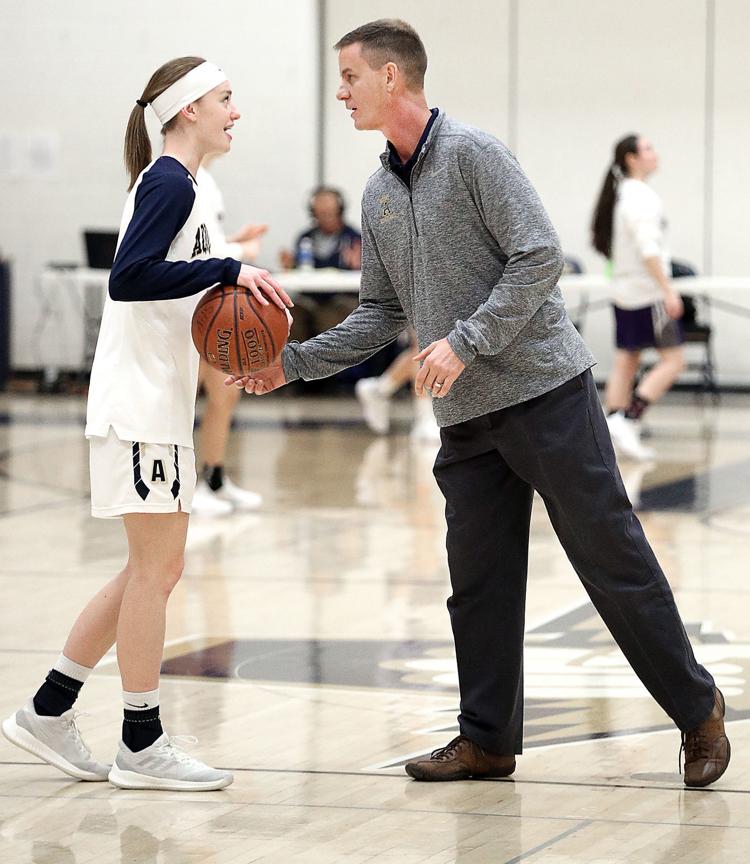 Jan 24: Aquinas vs Onalaska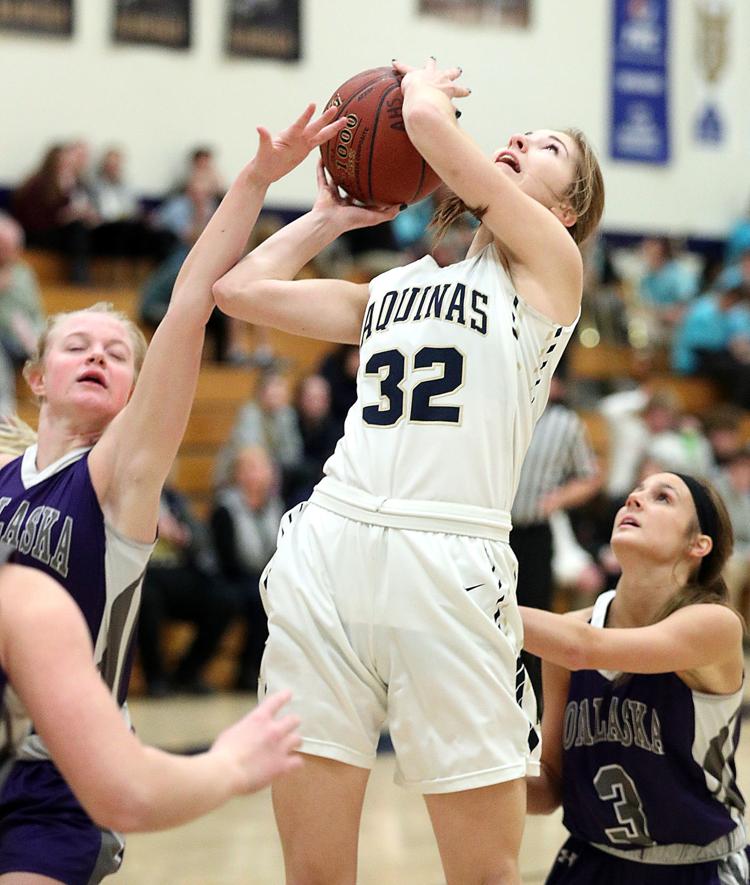 Jan 24: Aquinas vs Onalaska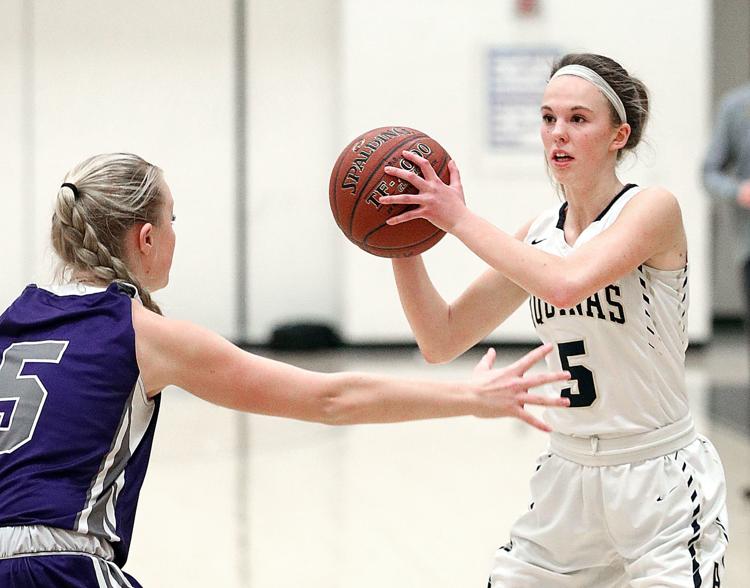 Jan 24: Aquinas vs Onalaska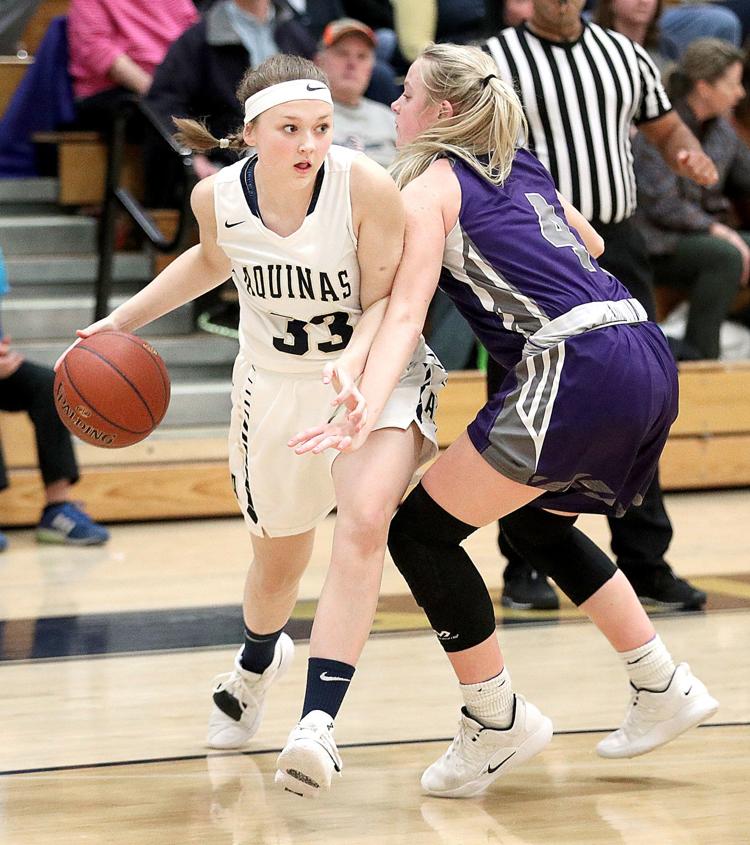 Jan 24: Aquinas vs Onalaska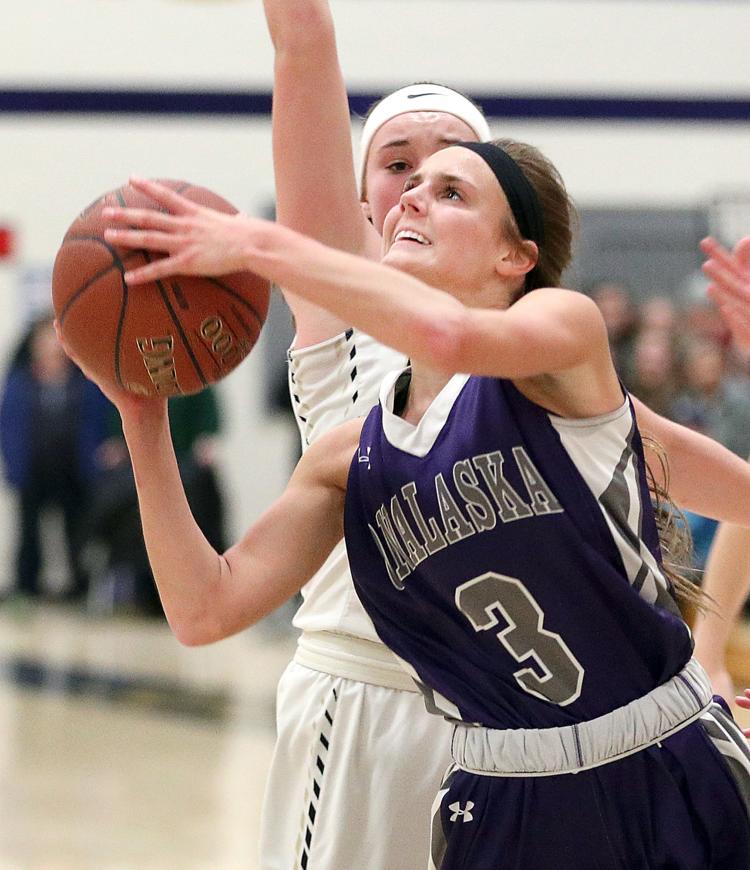 Jan 24: Aquinas vs Onalaska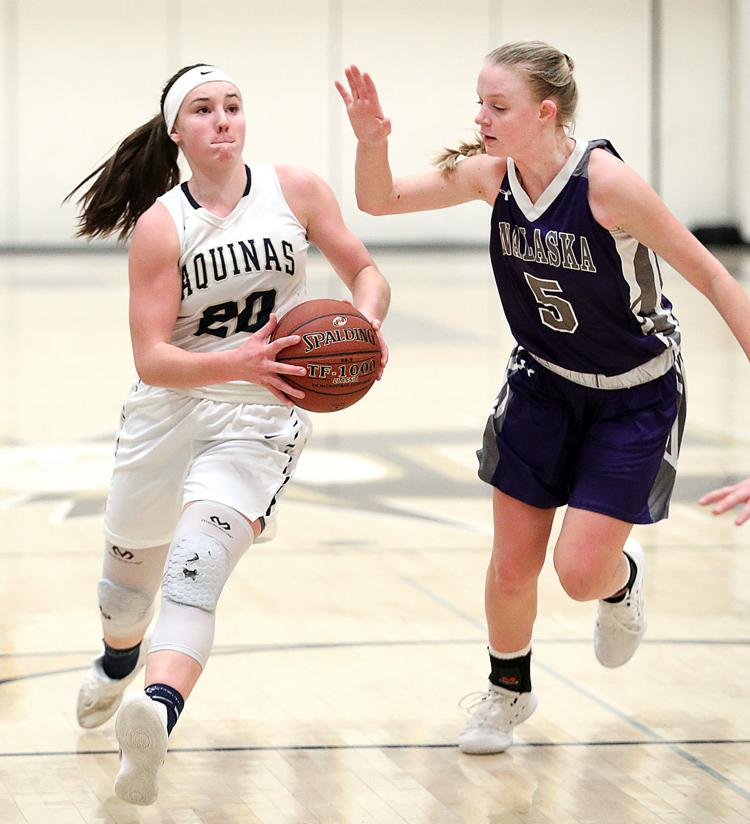 Jan 24: Aquinas vs Onalaska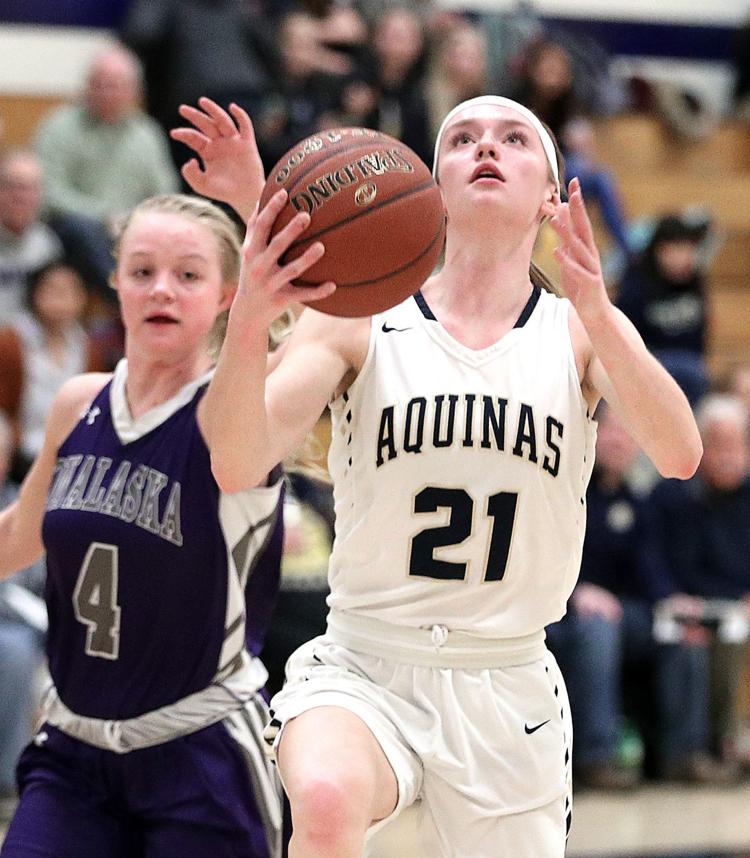 Jan. 22: Holmen vs. Onalaska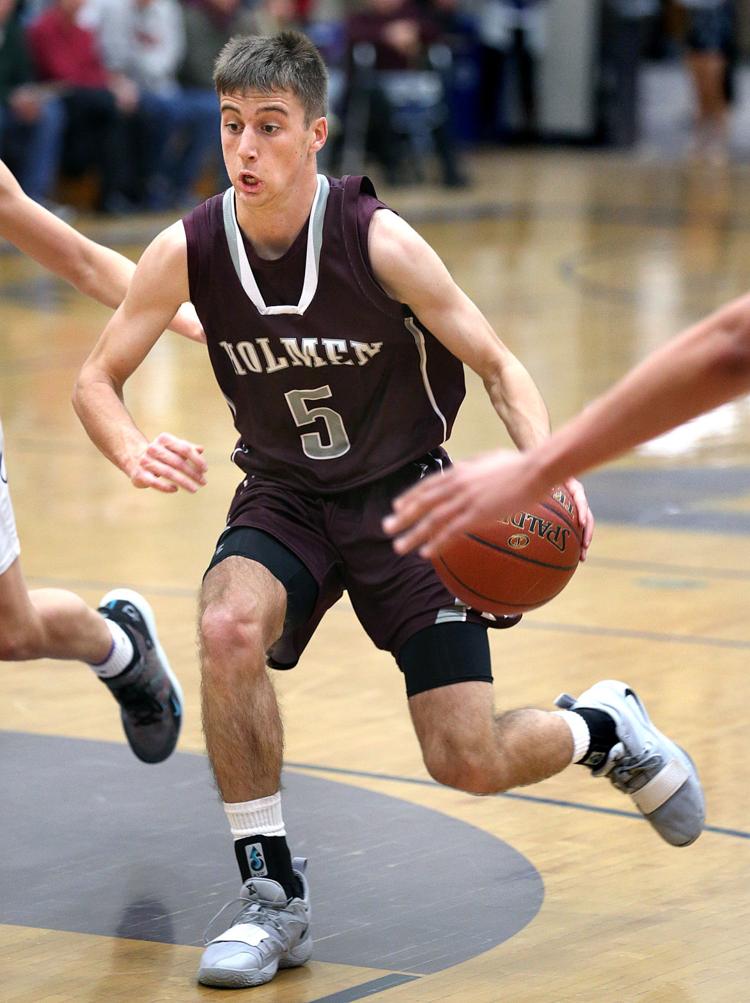 Jan. 22: Holmen vs. Onalaska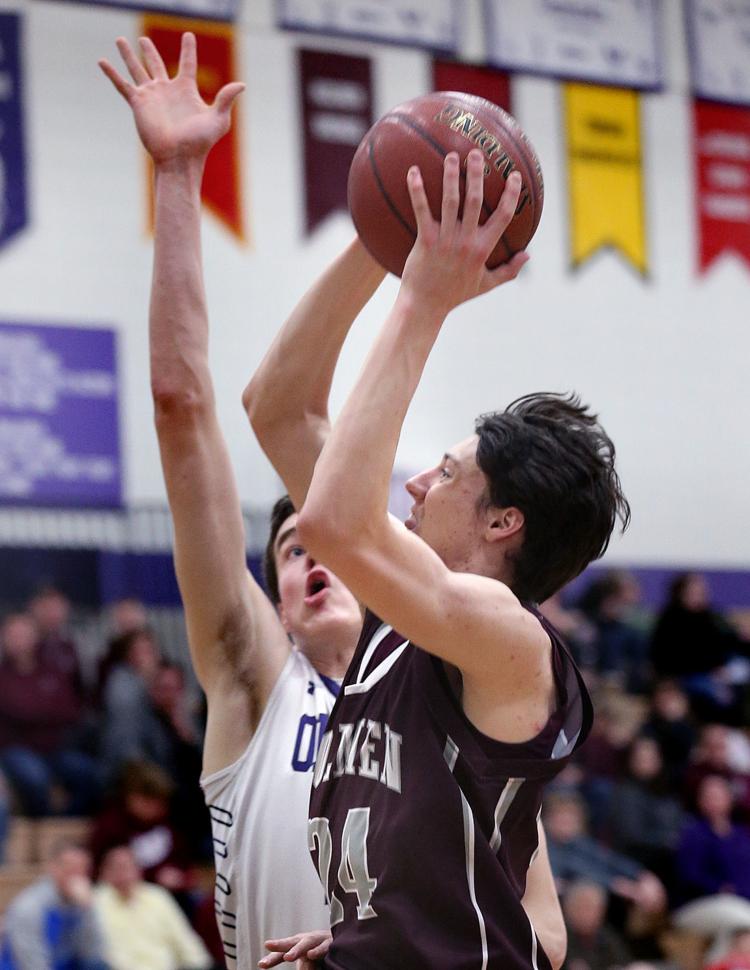 Jan. 22: Holmen vs. Onalaska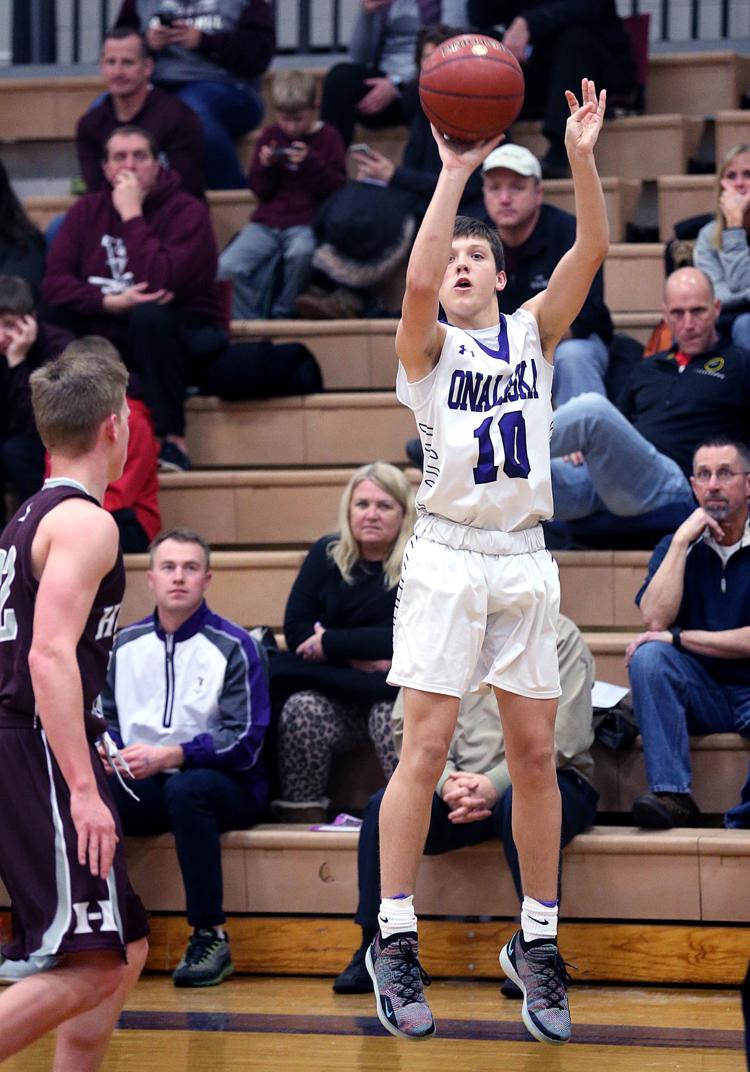 Jan. 22: Holmen vs. Onalaska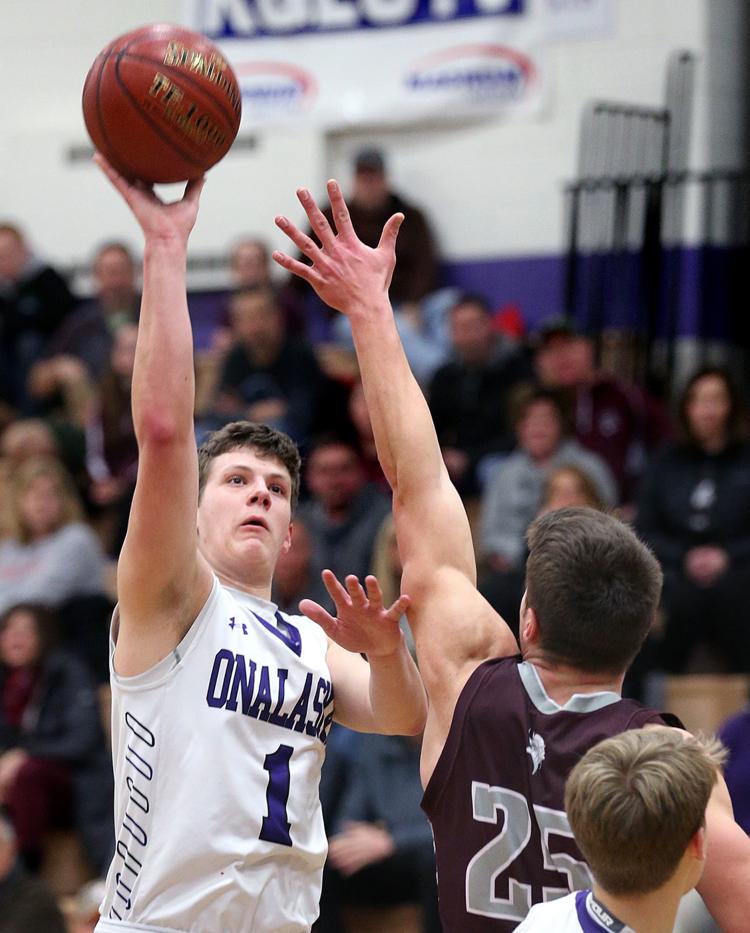 Jan. 22: Holmen vs. Onalaska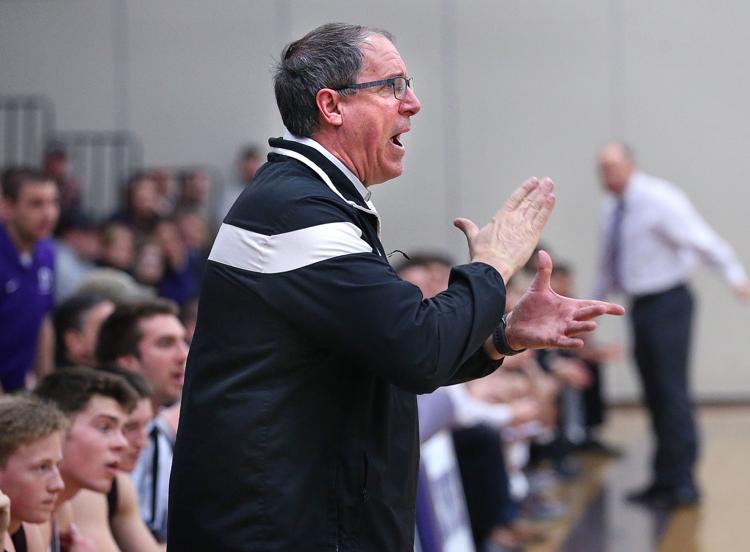 Jan. 22: Holmen vs. Onalaska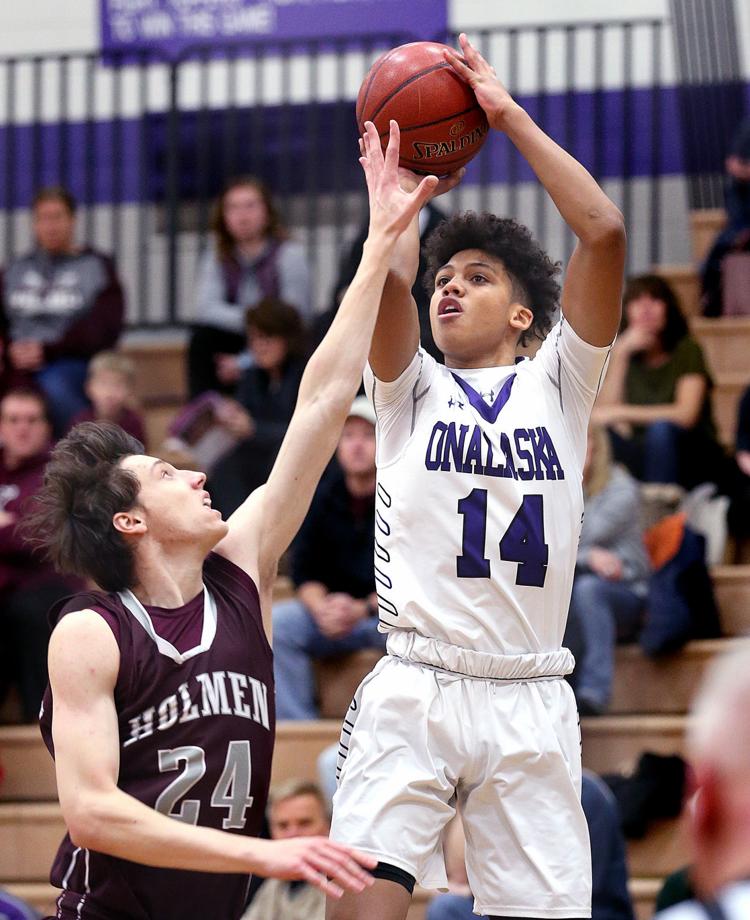 Jan. 22: Holmen vs. Onalaska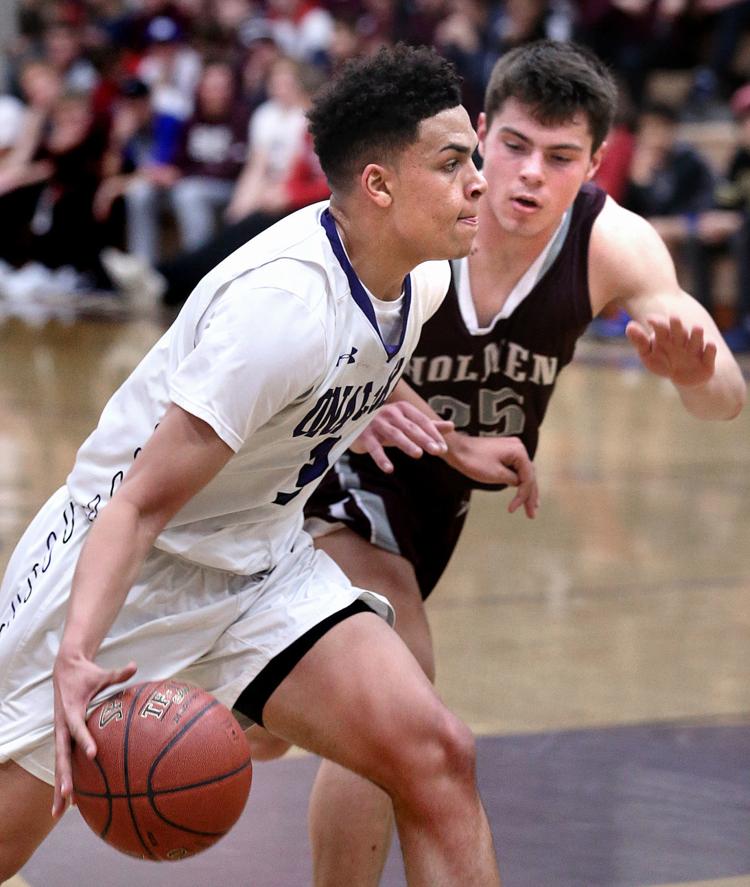 Jan. 19: Midwest Players Classic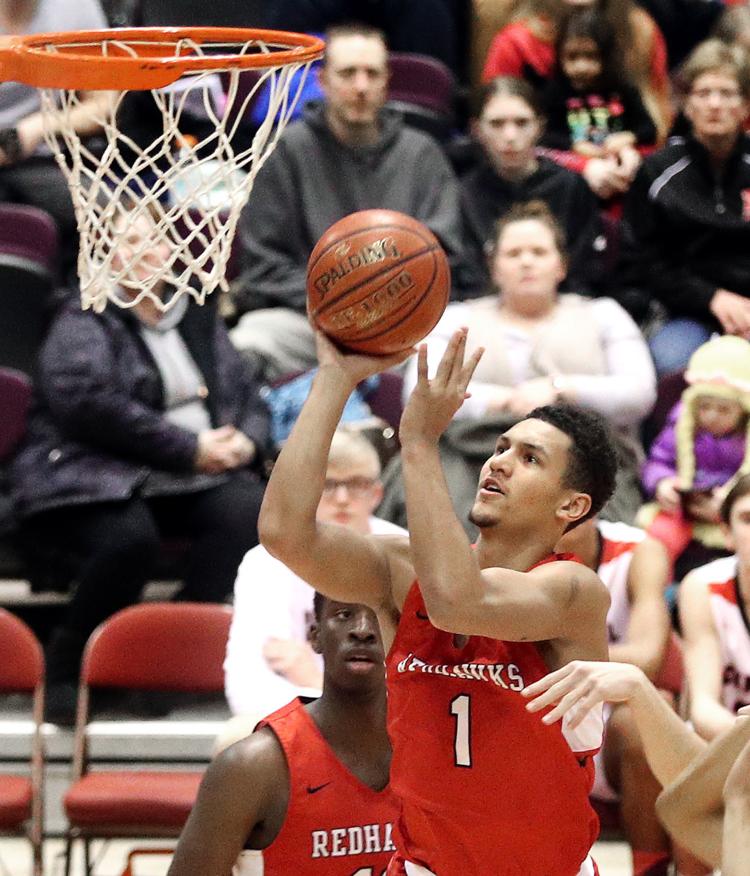 Jan. 19: Midwest Players Classic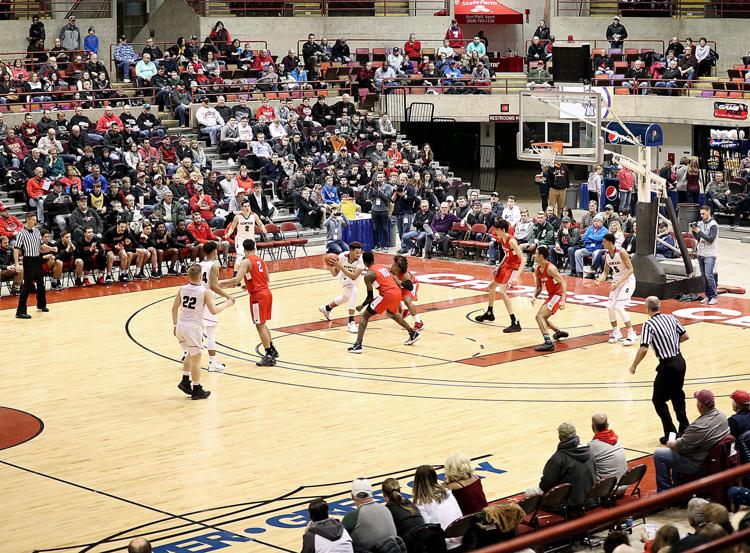 Jan. 19: Midwest Players Classic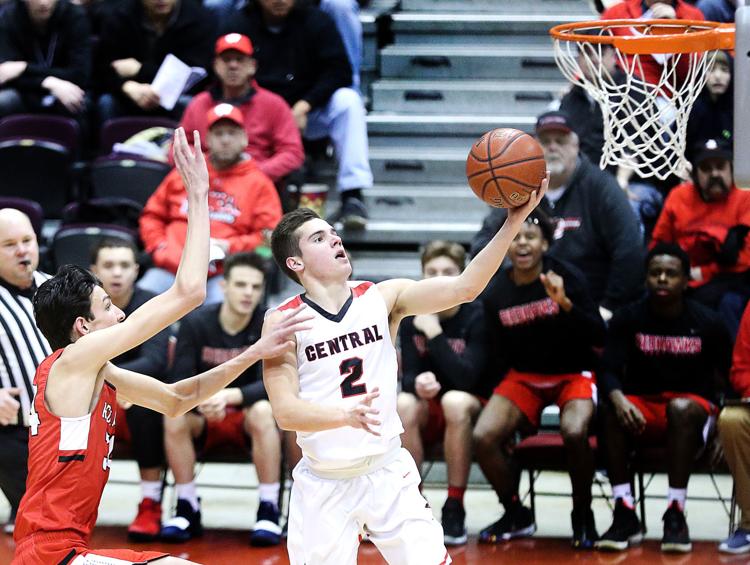 Jan. 19: Midwest Players Classic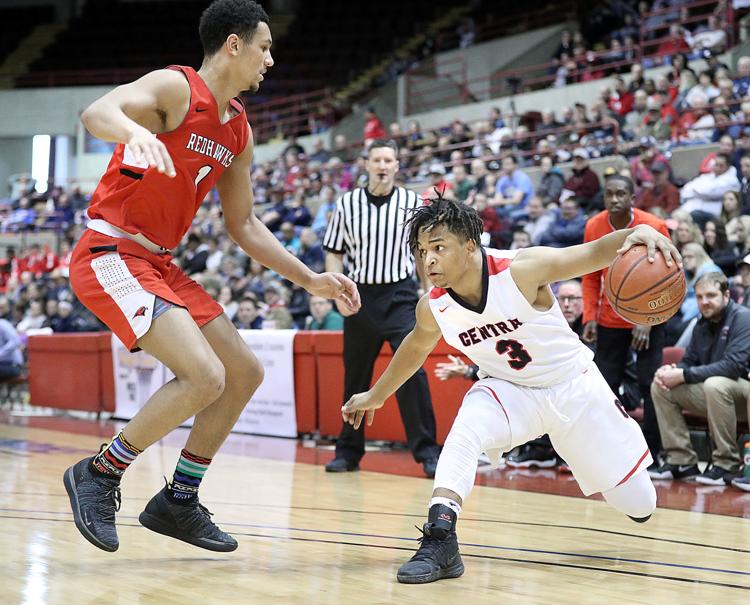 Jan. 19: Midwest Players Classic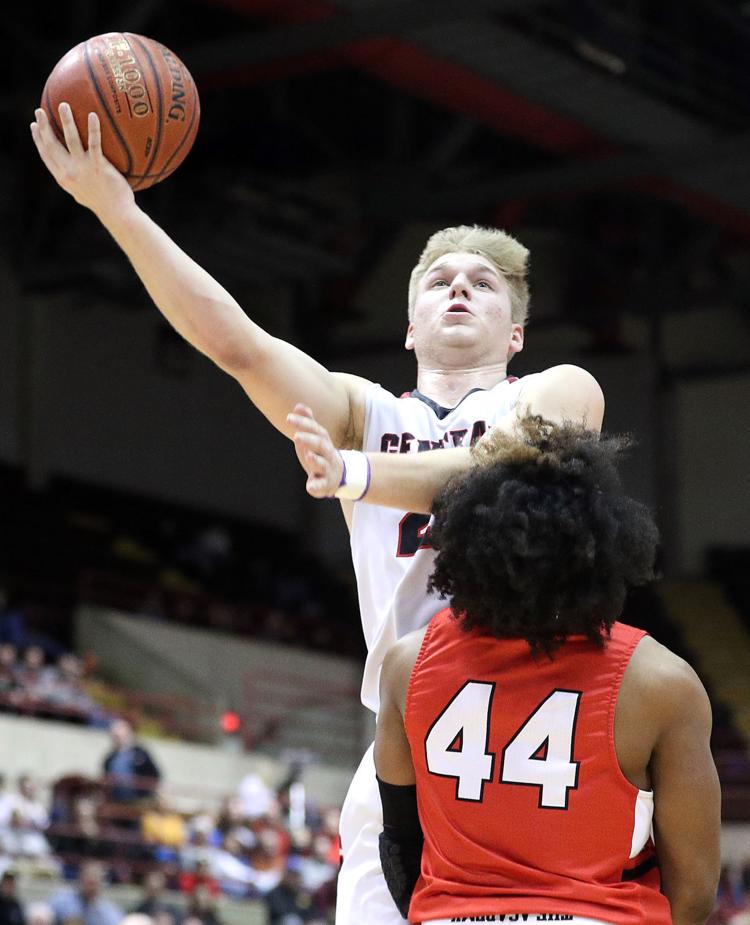 Jan. 19: Midwest Players Classic
Jan. 19: Midwest Players Classic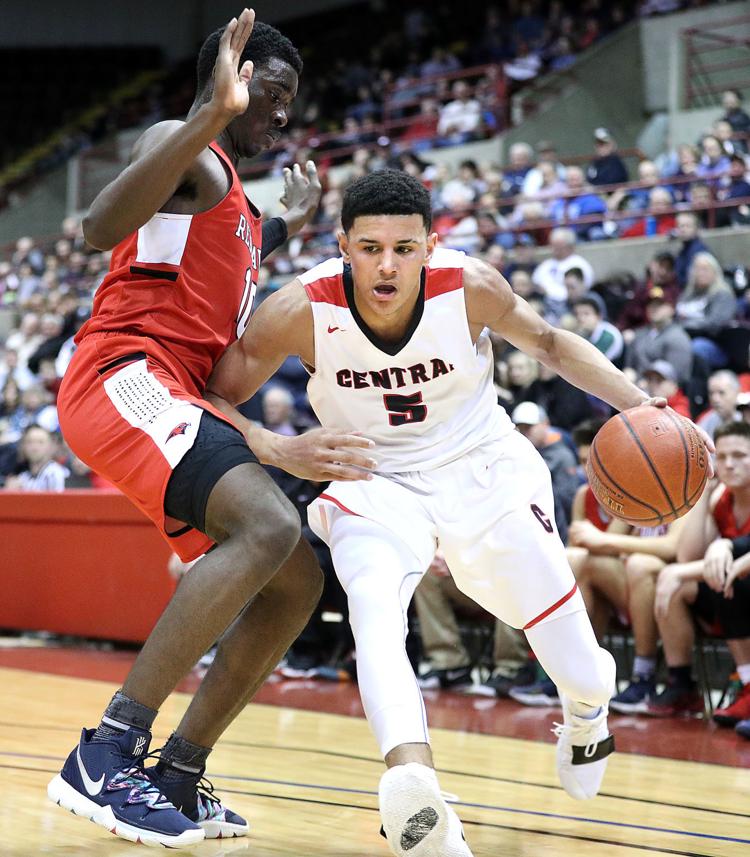 Jan. 19: Midwest Players Classic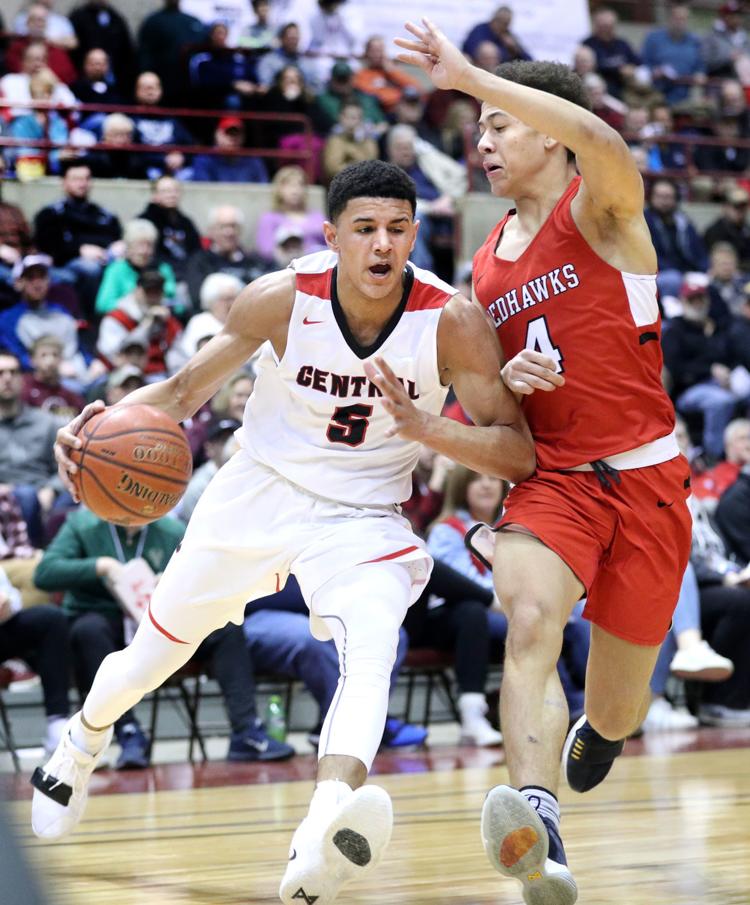 Jan. 19: Midwest Players Classic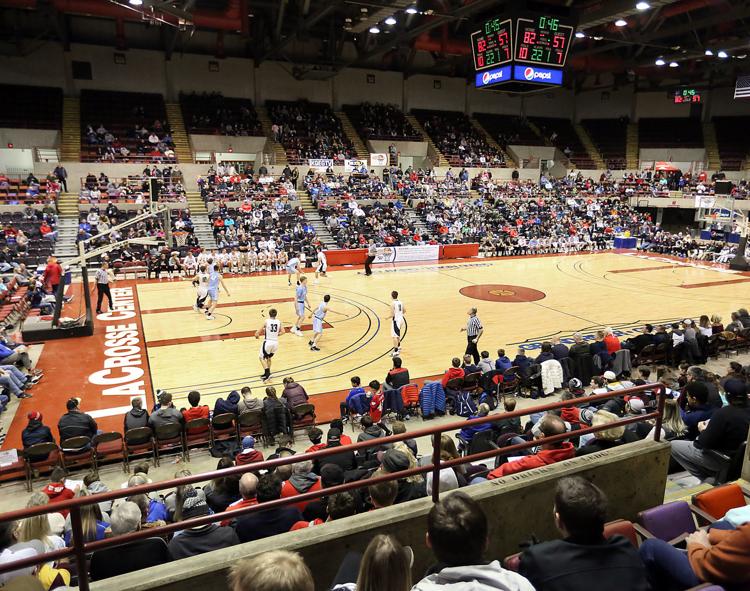 Jan. 19: Midwest Players Classic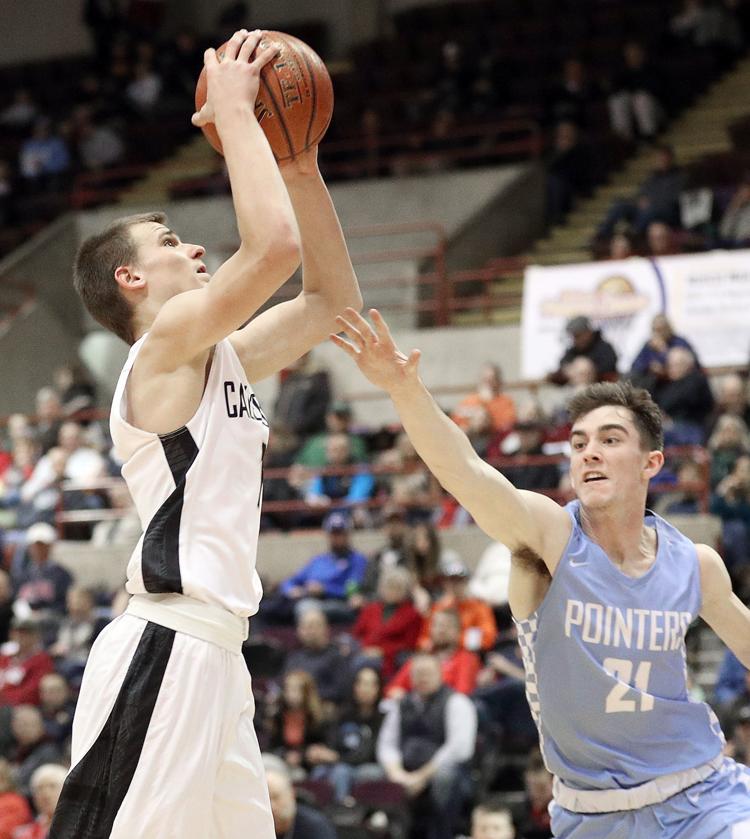 Jan. 19: Midwest Players Classic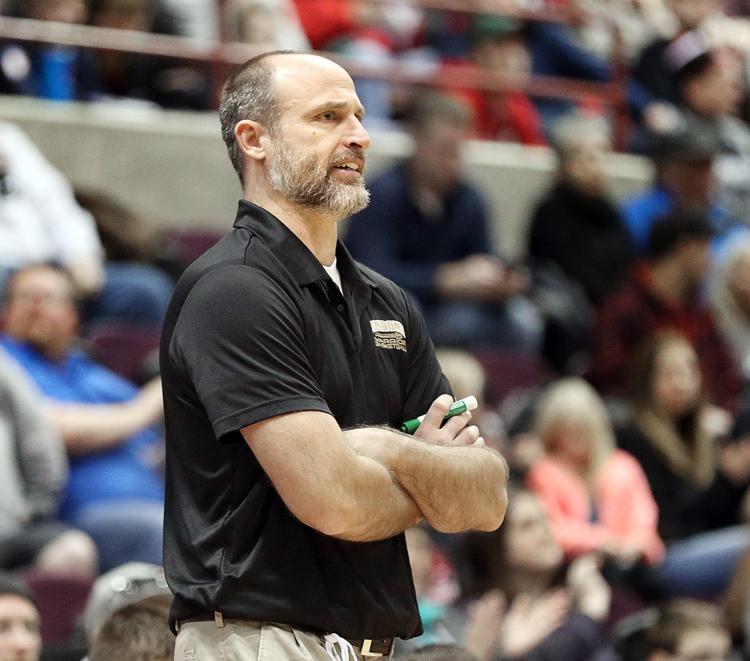 Jan. 19: Midwest Players Classic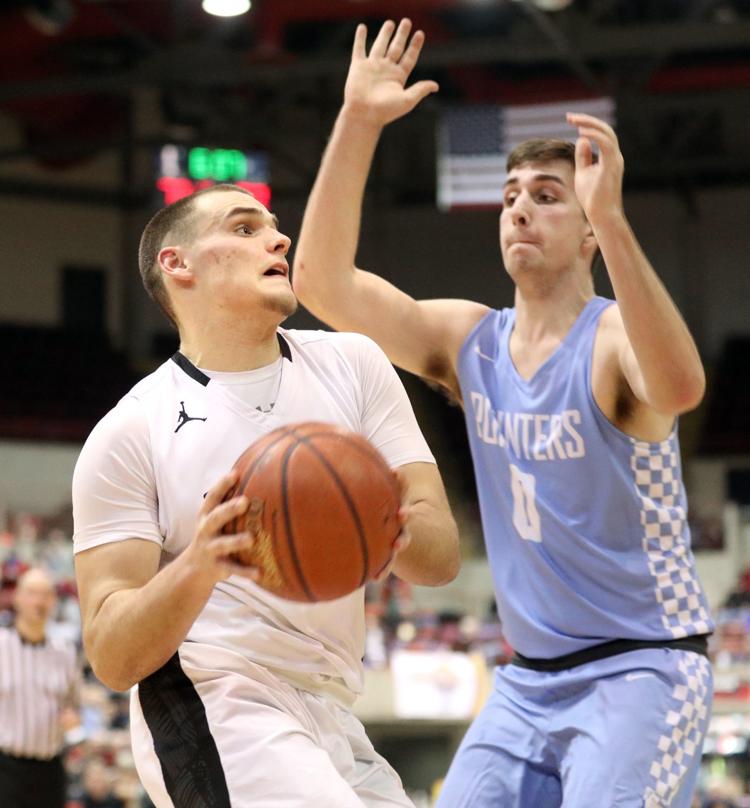 Jan. 19: Midwest Players Classic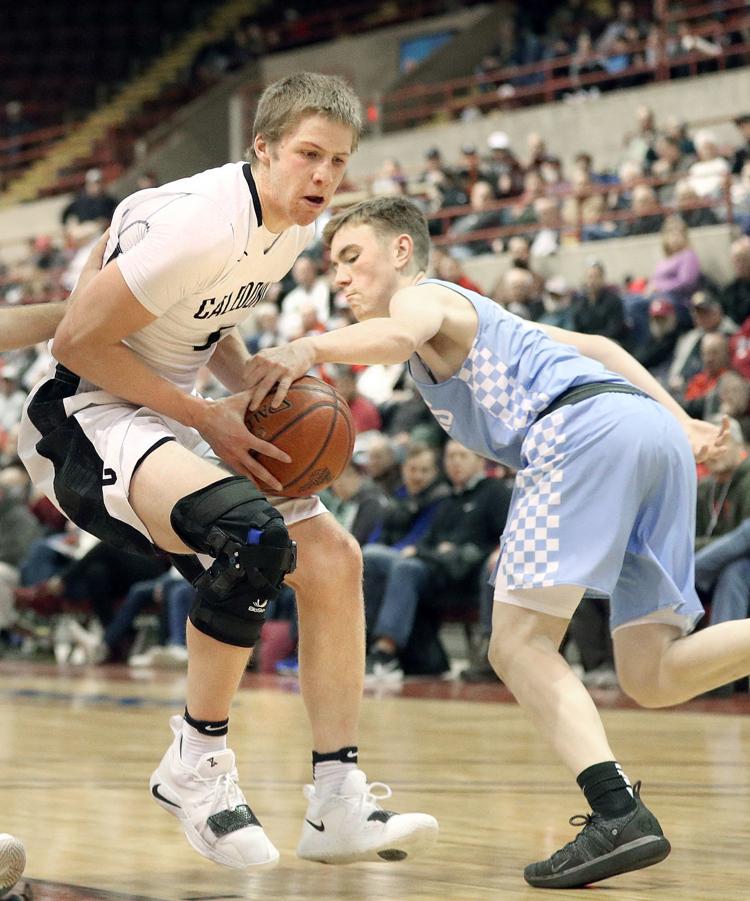 Jan. 19: Midwest Players Classic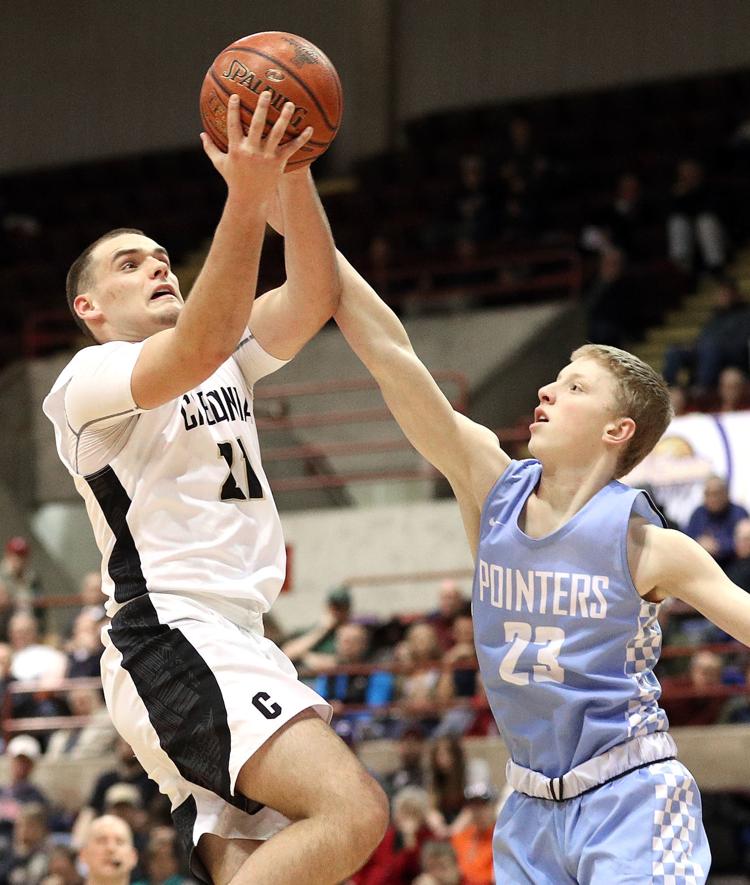 Jan. 19: Midwest Players Classic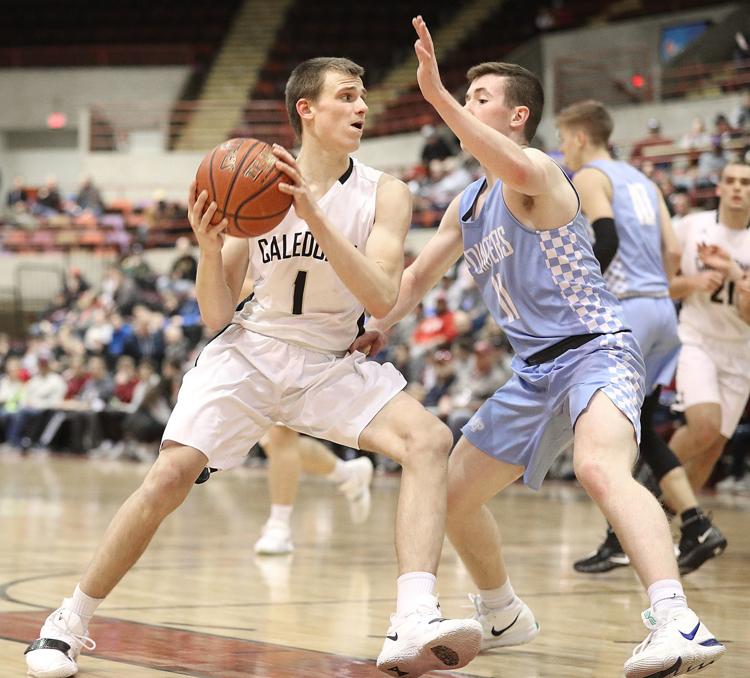 Jan. 19: Midwest Players Classic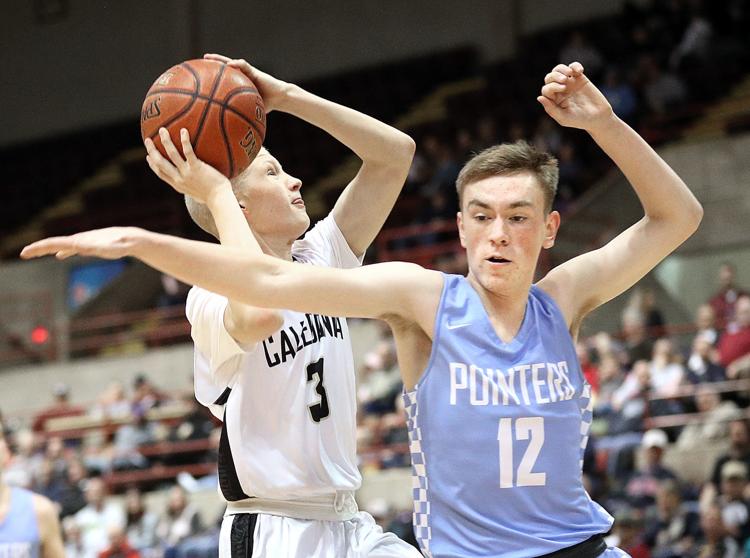 Jan 11: Central vs Onalaska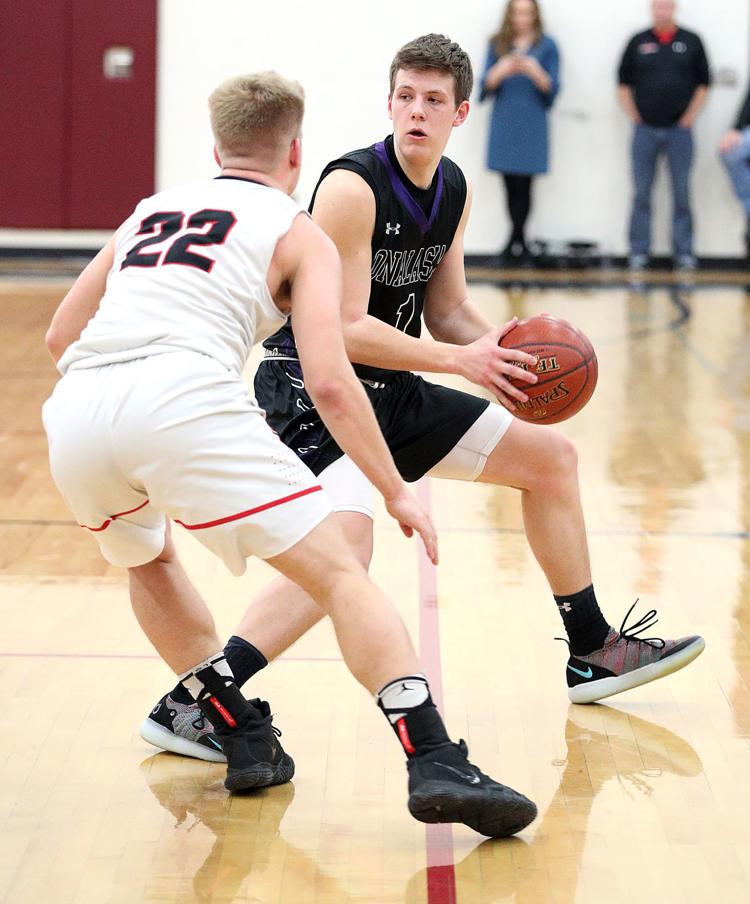 Jan 11: Central vs Onalaska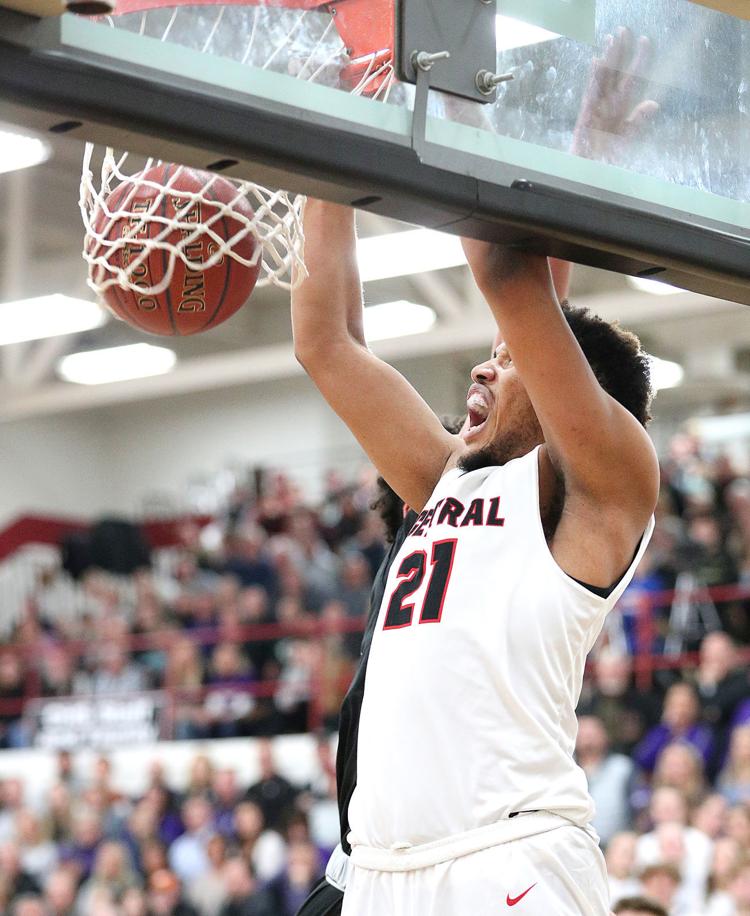 central-ona-cover-photo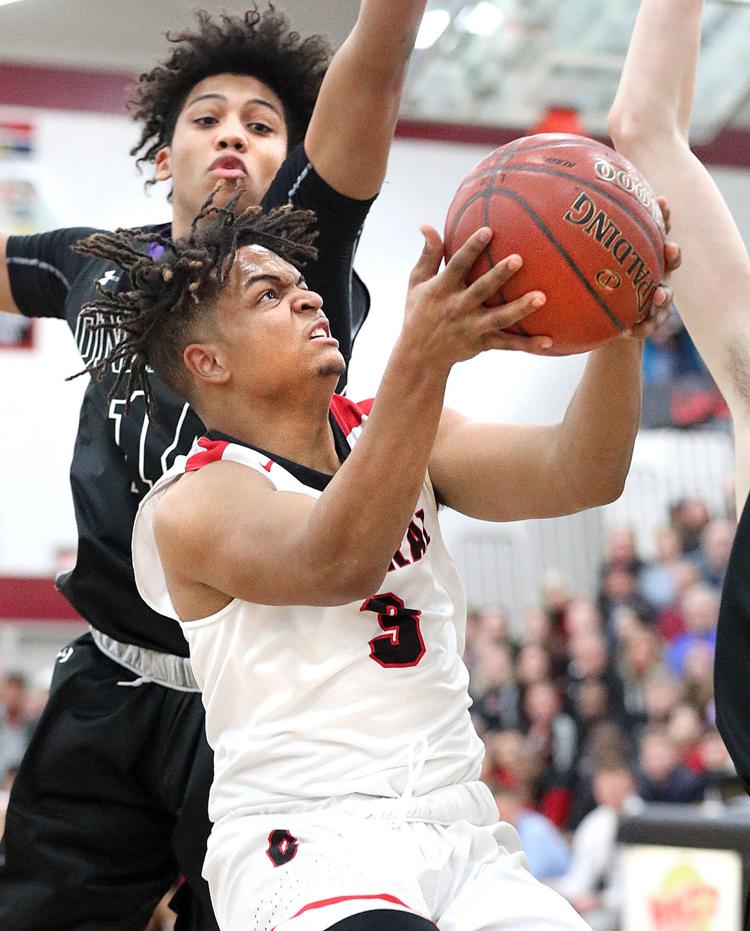 midwest-main-secondary-photo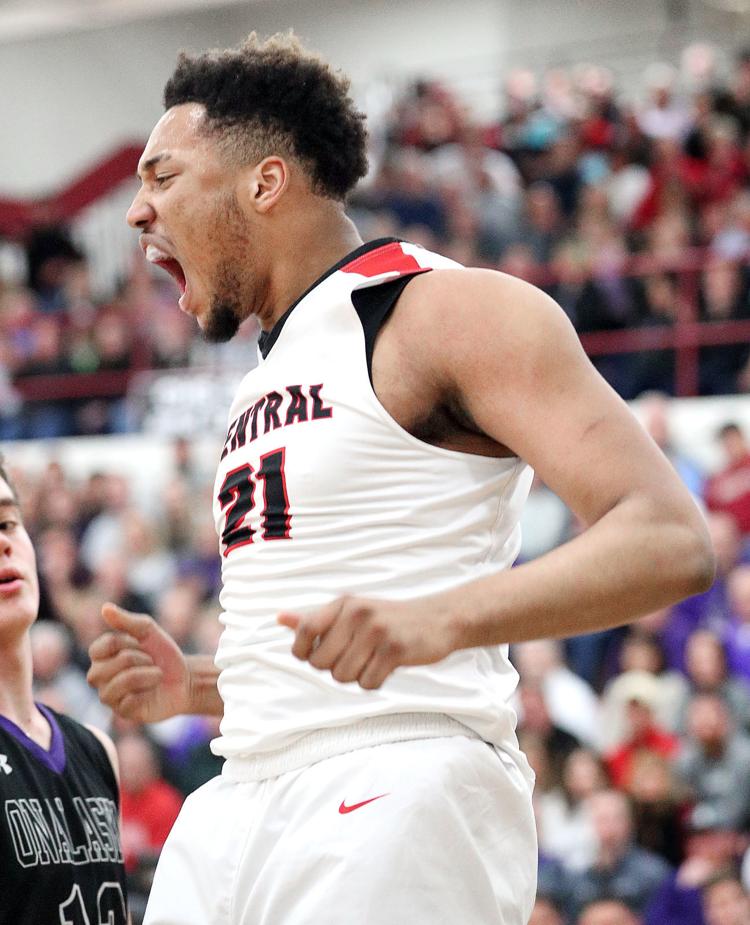 Jan 11: Central vs Onalaska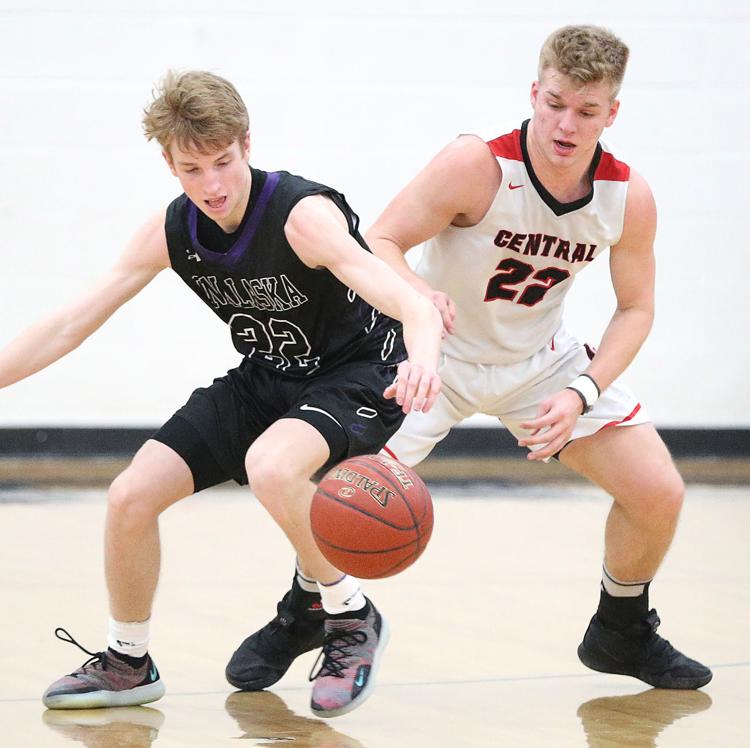 Jan 11: Central vs Onalaska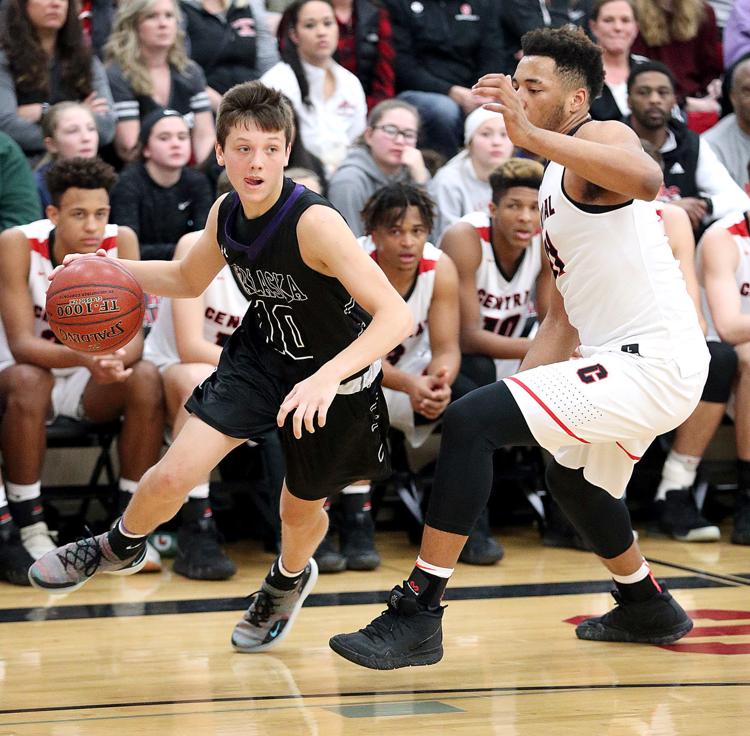 Jan 11: Central vs Onalaska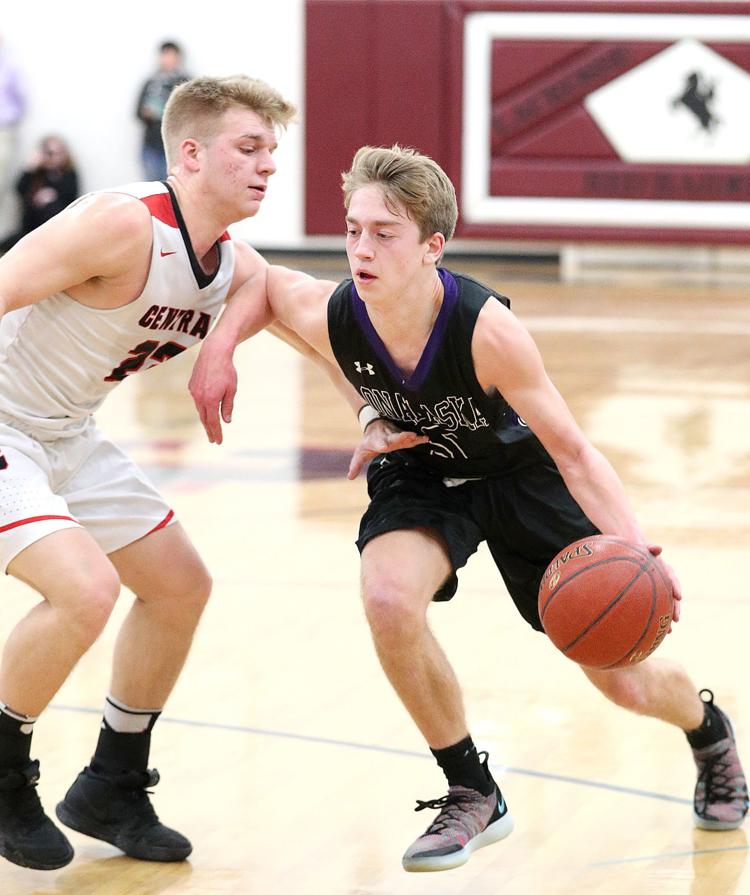 Jan 11: Central vs Onalaska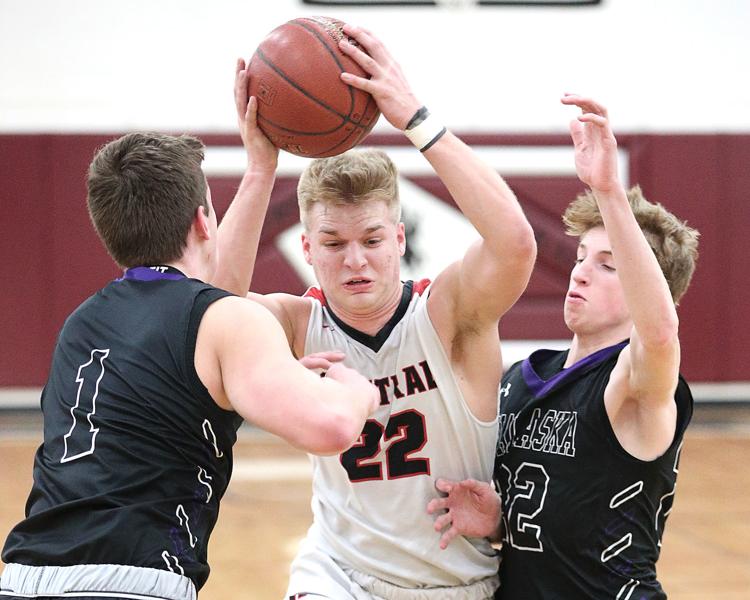 Jan 11: Central vs Onalaska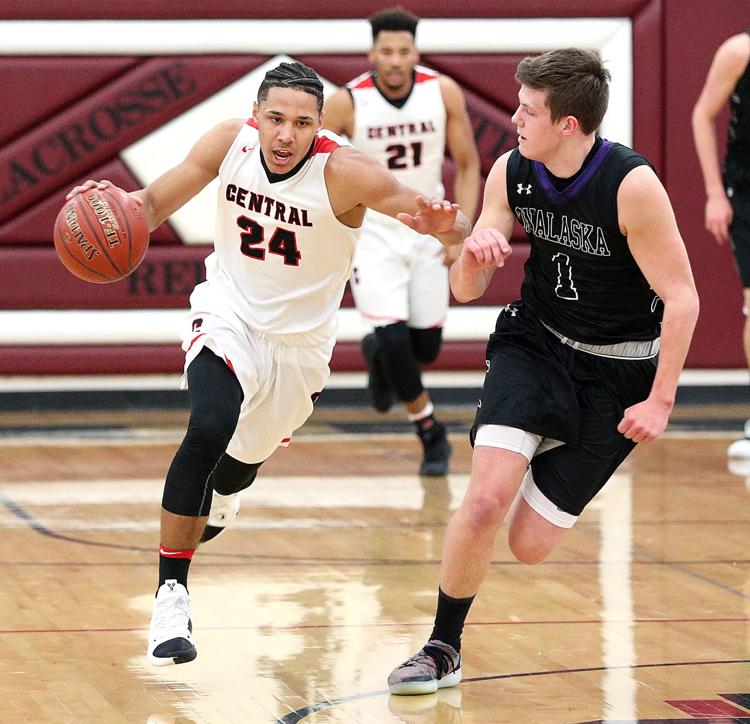 boys-scoring-leaders-photo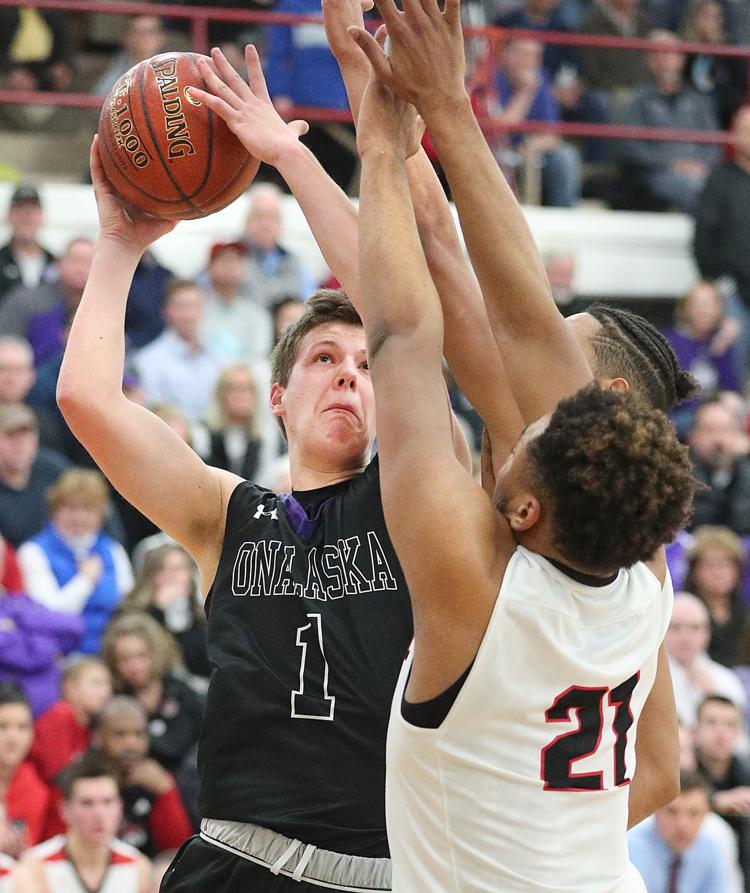 central-ona-inside-photo2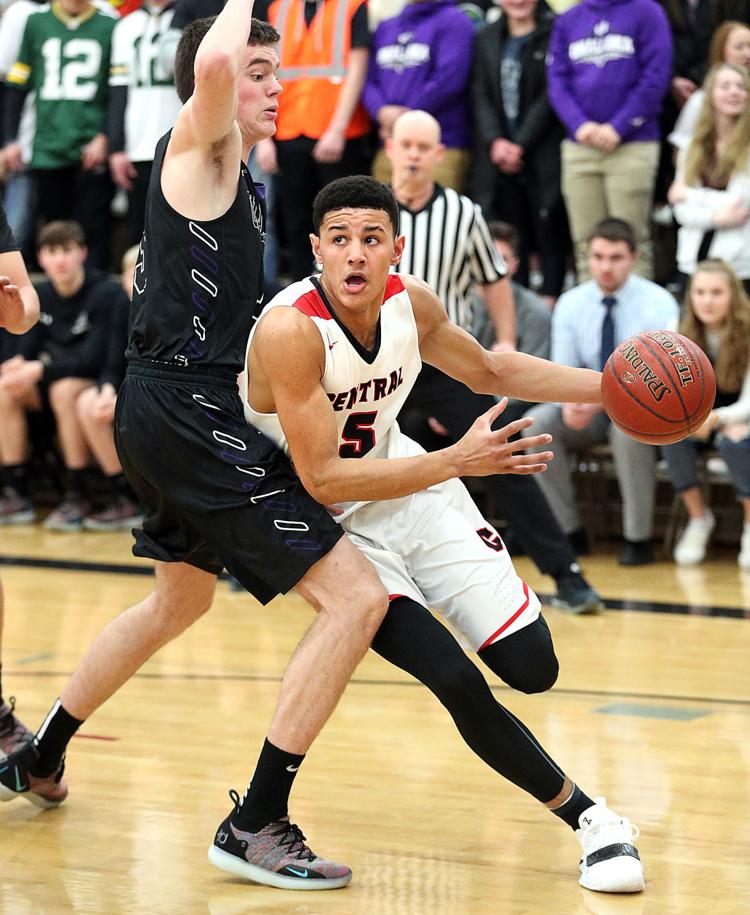 Jan 8: L:a Crosse Aquinas vs. Holmen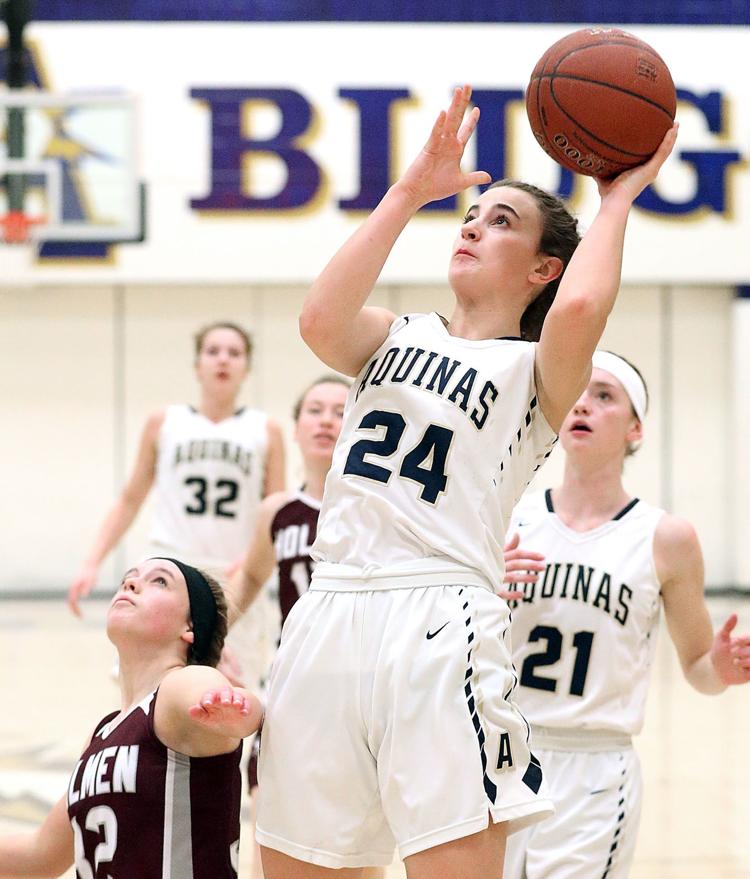 Jan 8: La Crosse Aquinas vs. Holmen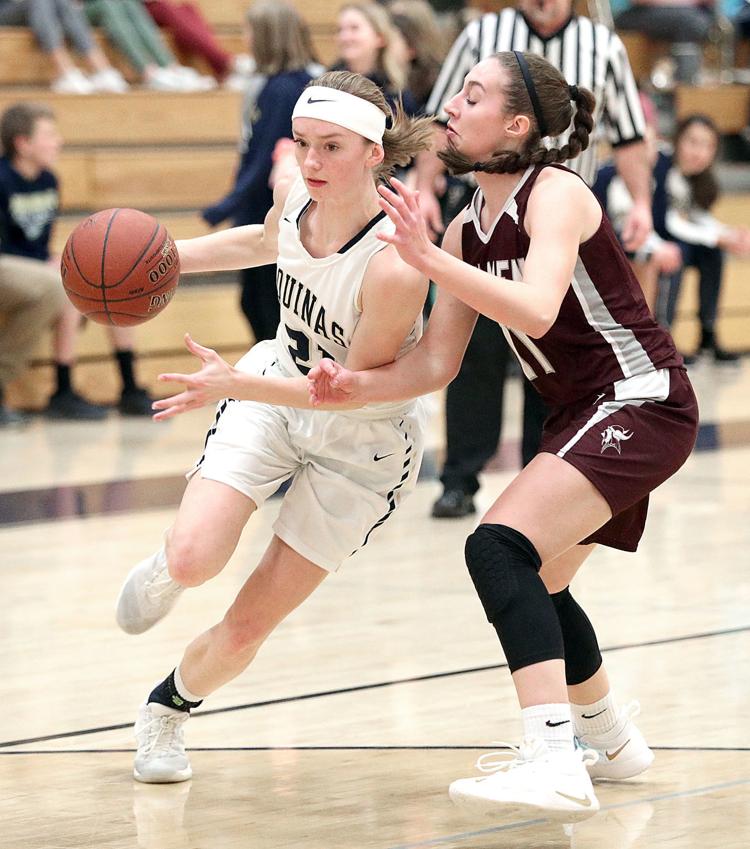 Jan 8: L:a Crosse Aquinas vs. Holmen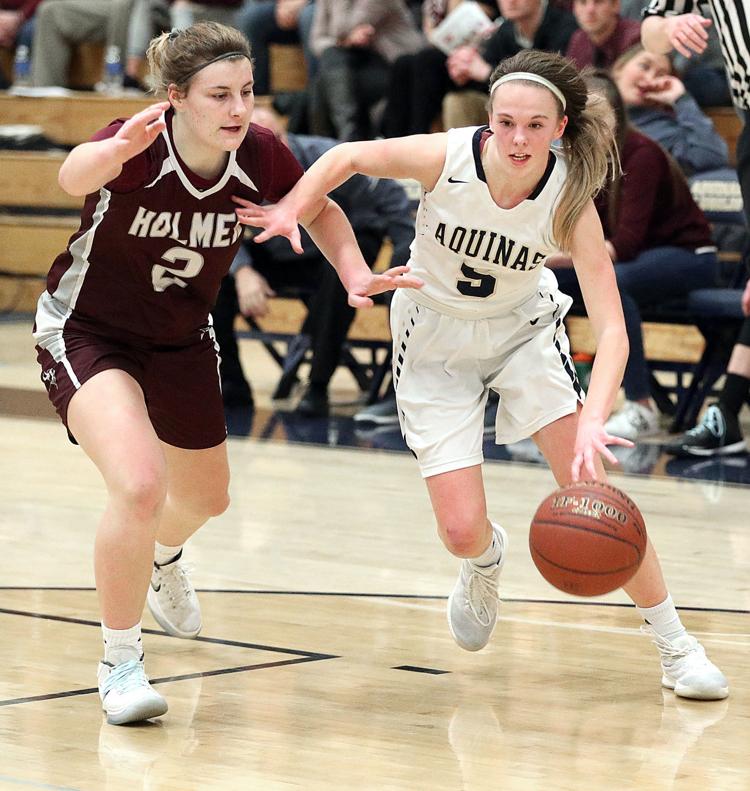 Jan 8: L:a Crosse Aquinas vs. Holmen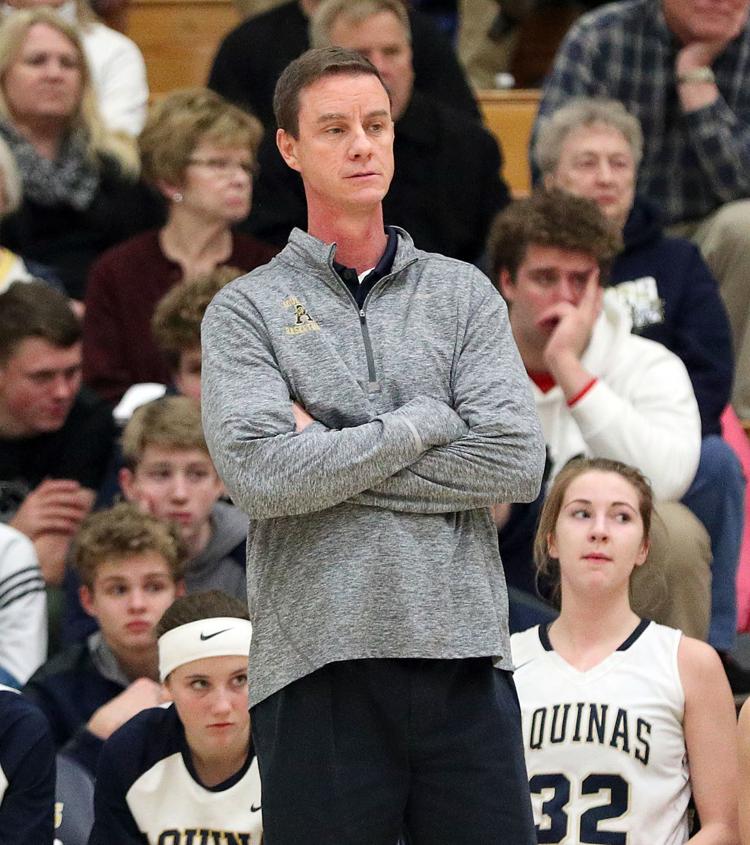 Jan 8: L:a Crosse Aquinas vs. Holmen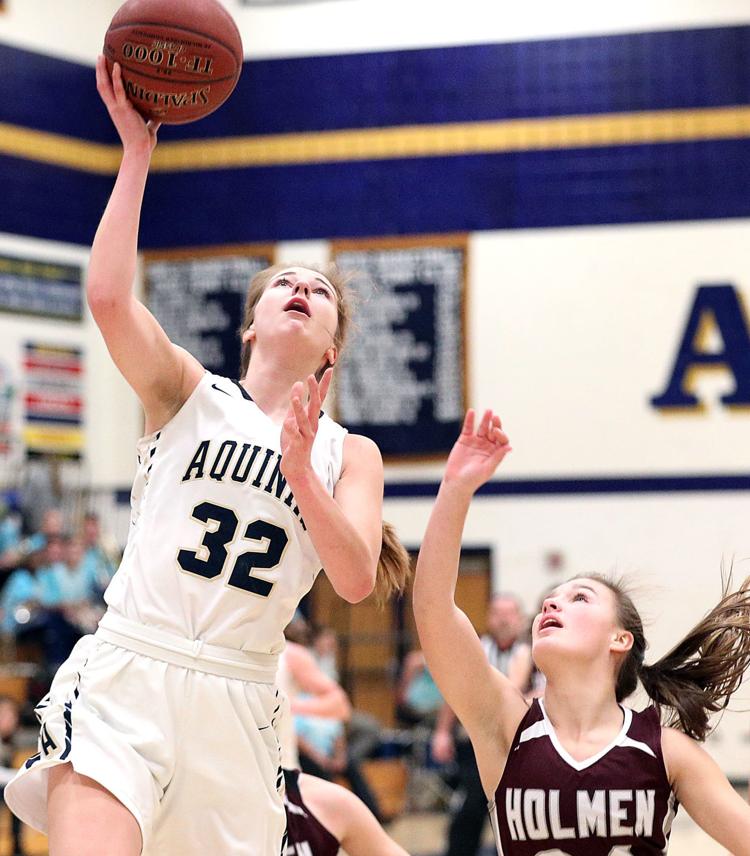 Jan 8: L:a Crosse Aquinas vs. Holmen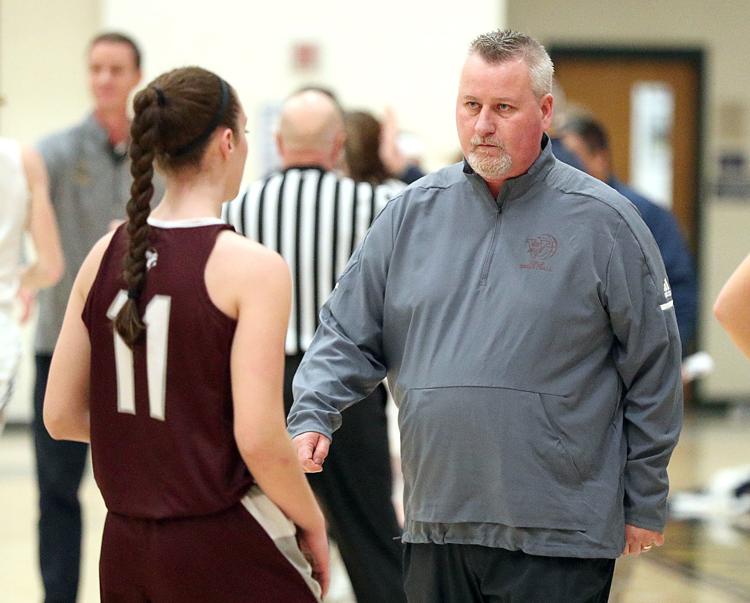 Jan. 4: Sparta vs. Onalaska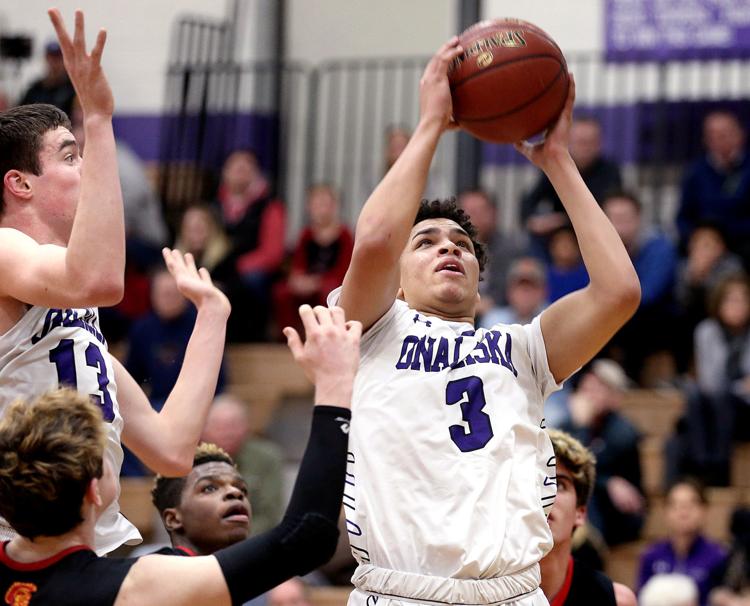 Jan. 4: Sparta vs. Onalaska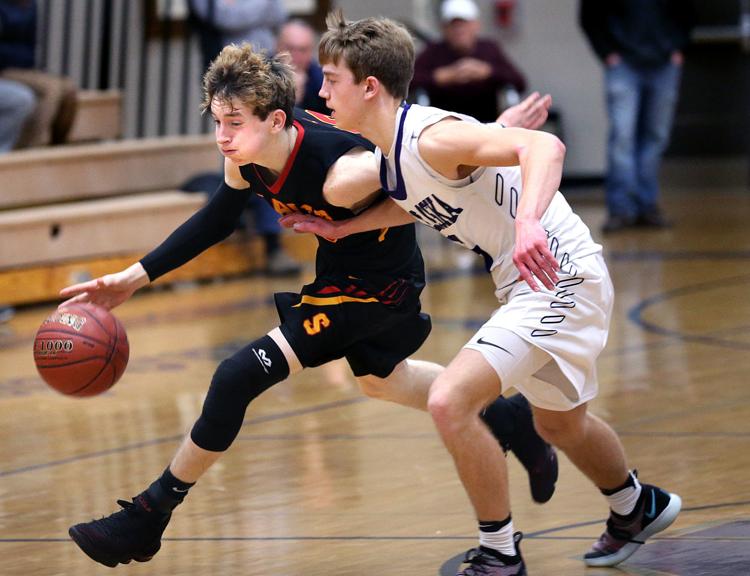 Jan. 4: Sparta vs. Onalaska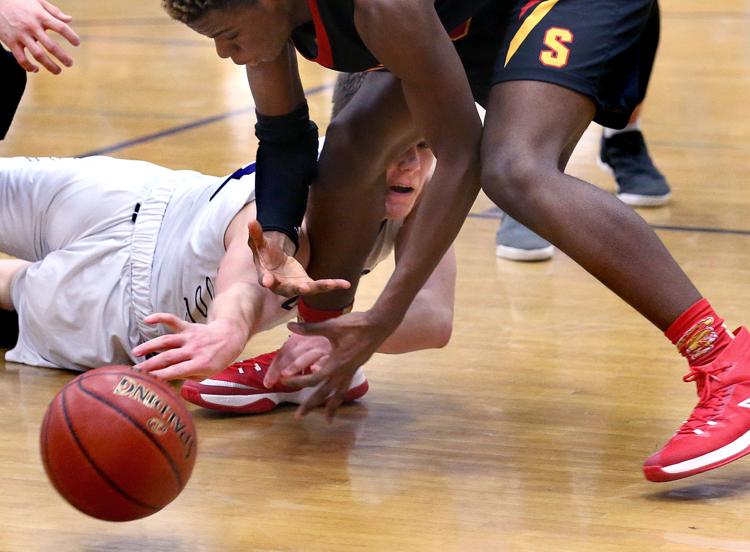 Jan. 4: Sparta vs. Onalaska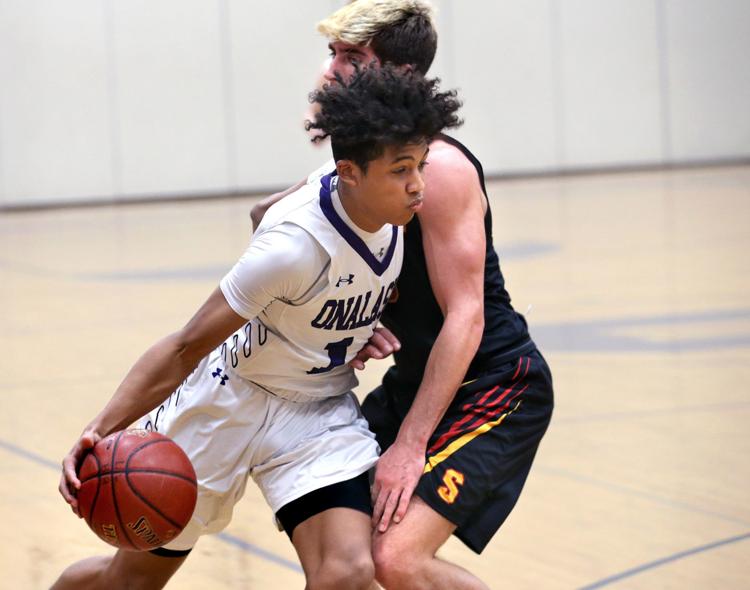 Jan. 4: Sparta vs. Onalaska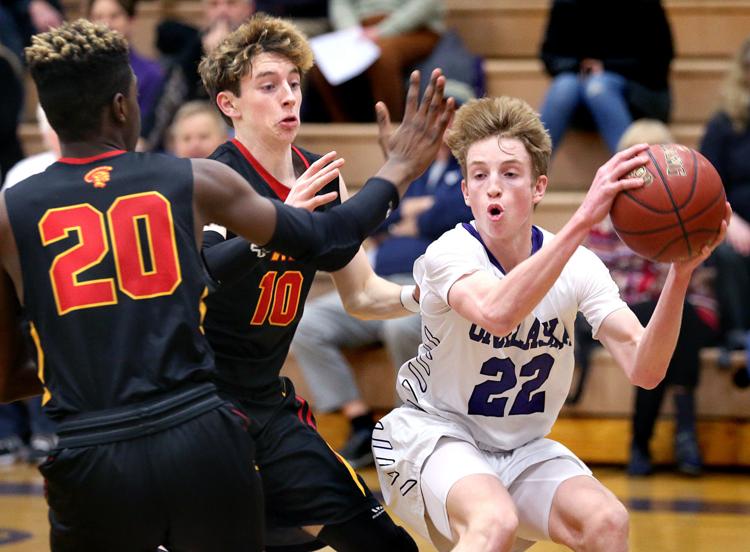 Jan. 4: Sparta vs. Onalaska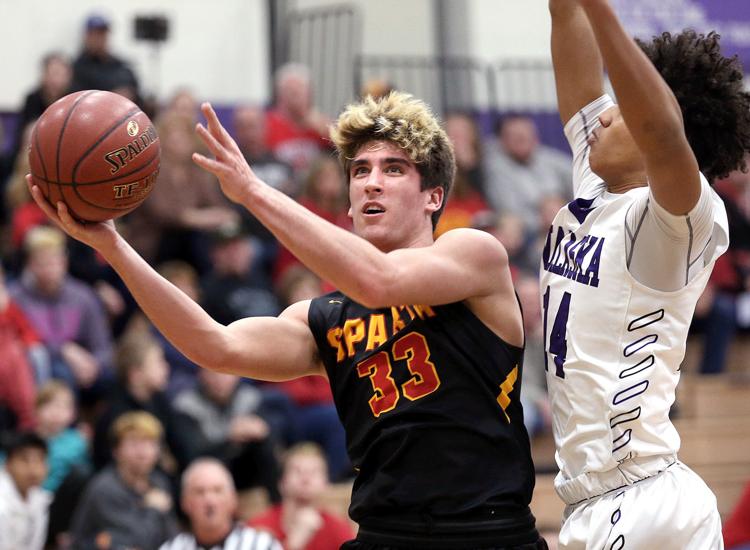 Jan 3: La Crosse Central vs Logan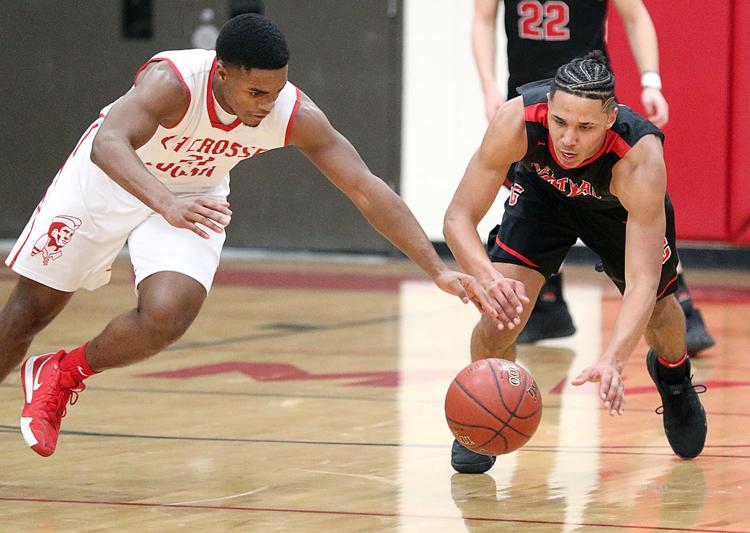 Jan 3: La Crosse Central vs Logan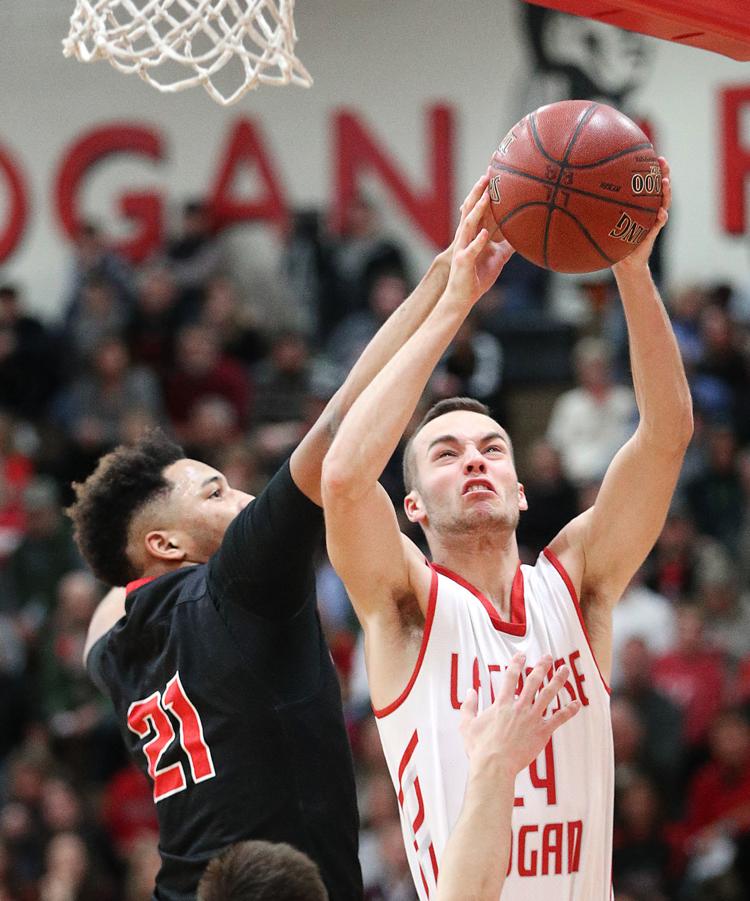 Jan 3: La Crosse Central vs Logan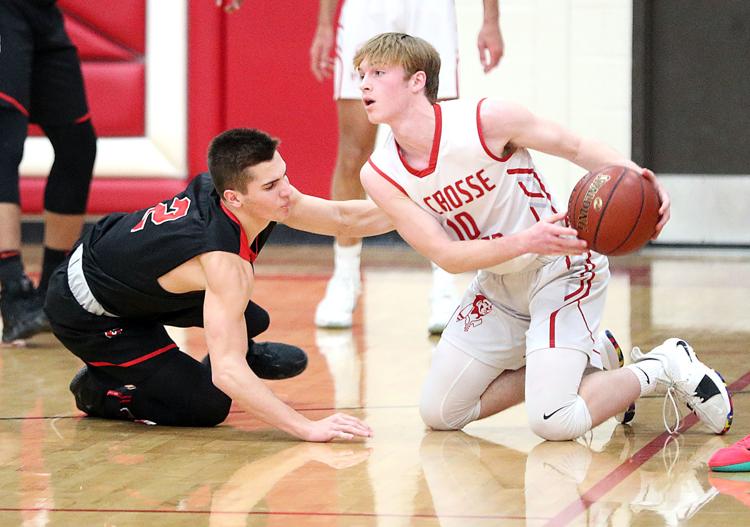 Jan 3: La Crosse Central vs Logan
Jan 3: La Crosse Central vs Logan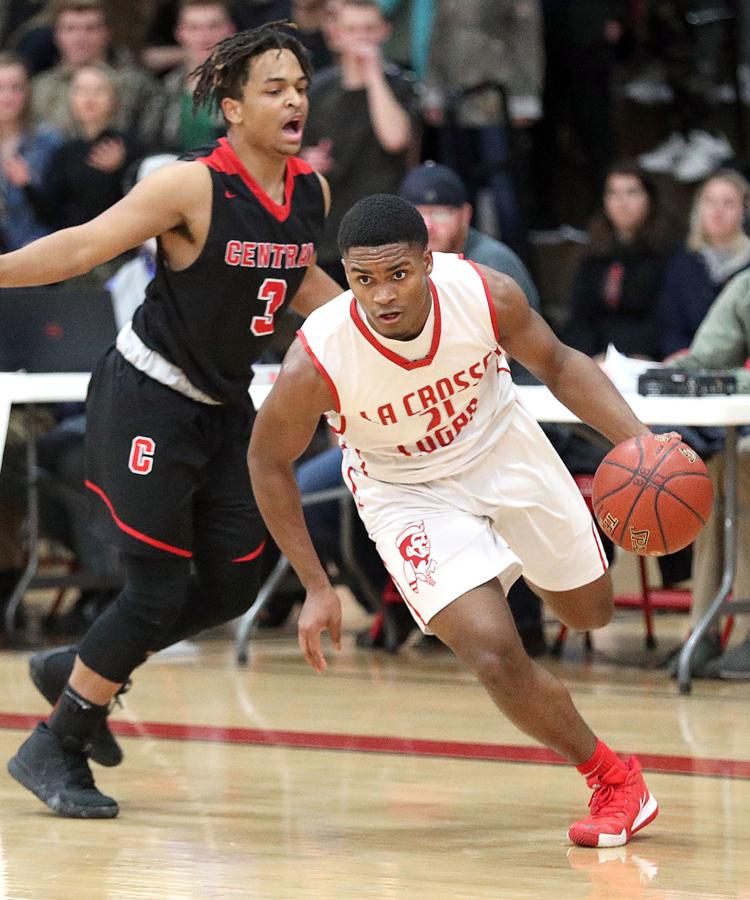 Jan 3: La Crosse Central vs Logan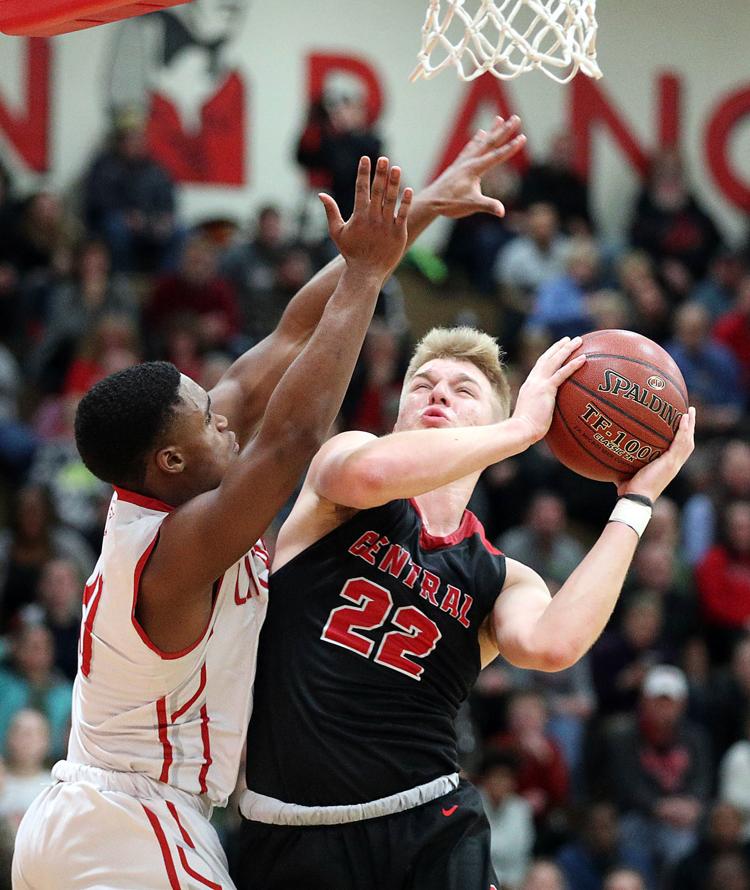 Jan 3: La Crosse Central vs Logan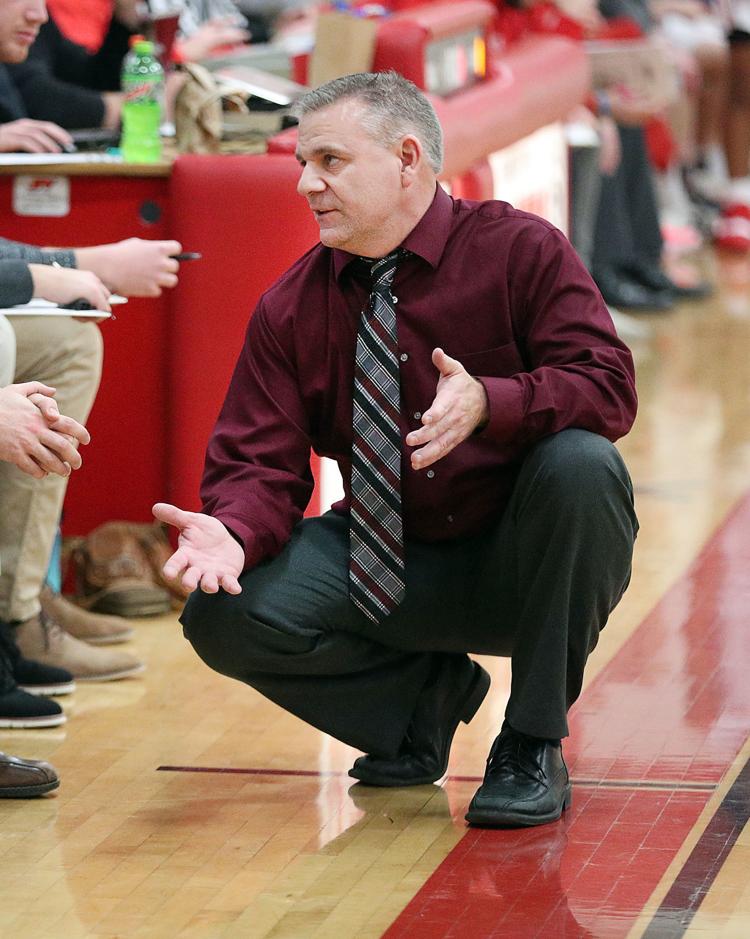 Jan 3: La Crosse Central vs Logan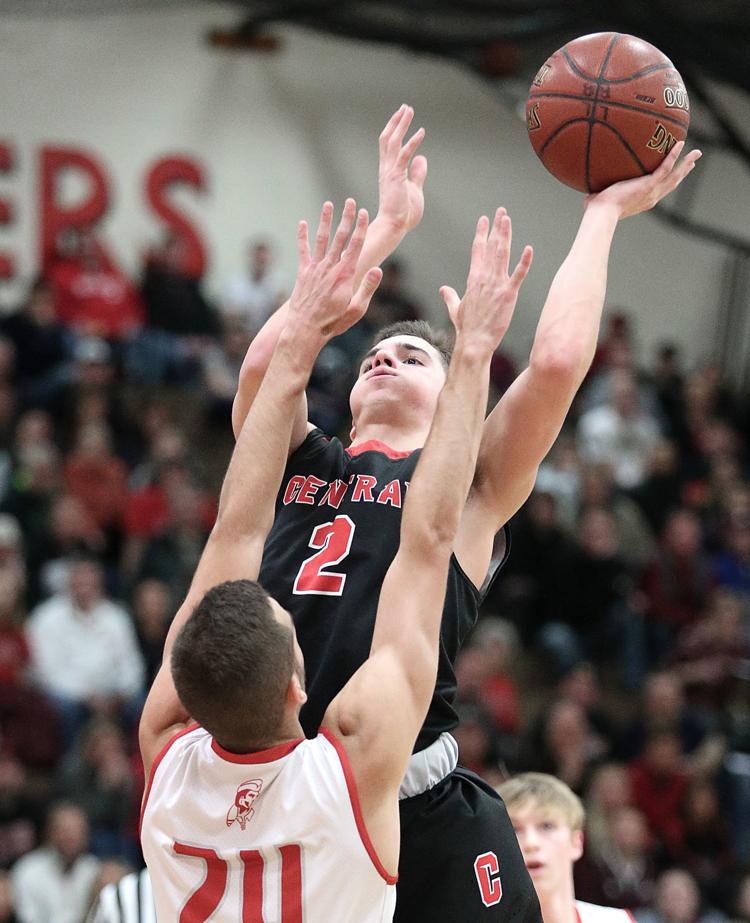 Jan 3: La Crosse Central vs Logan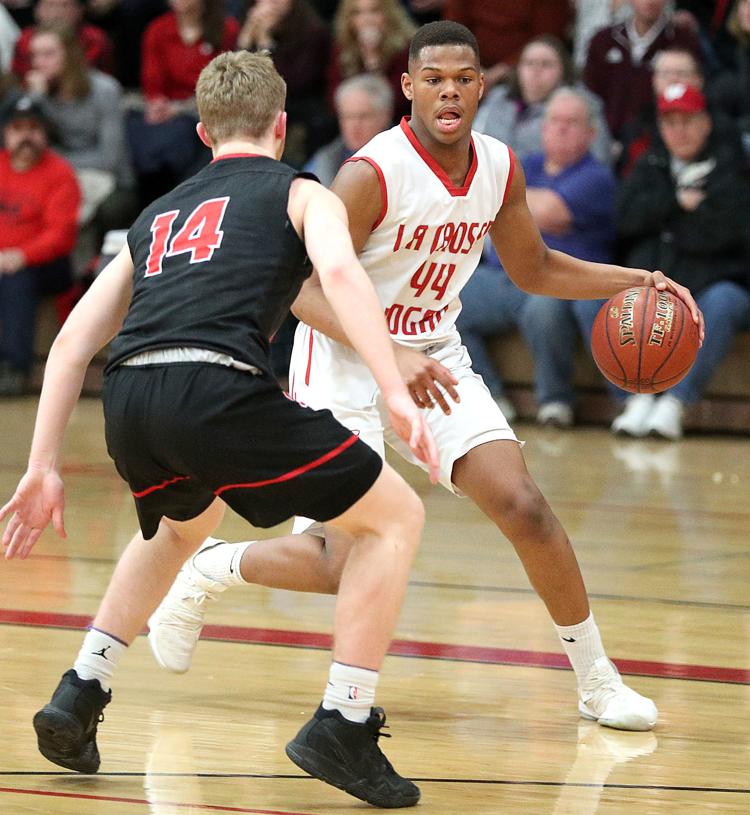 Jan 3: La Crosse Central vs Logan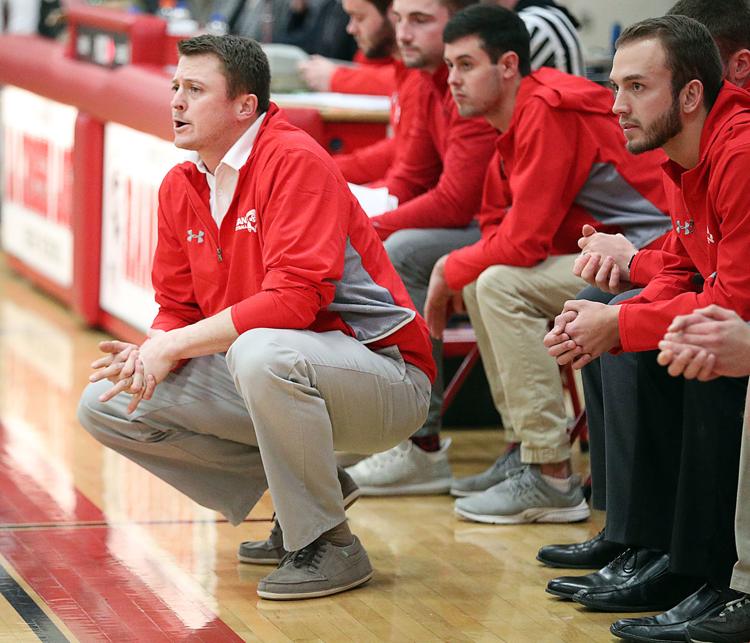 Dec. 21: La Crosse Logan vs. Onalaska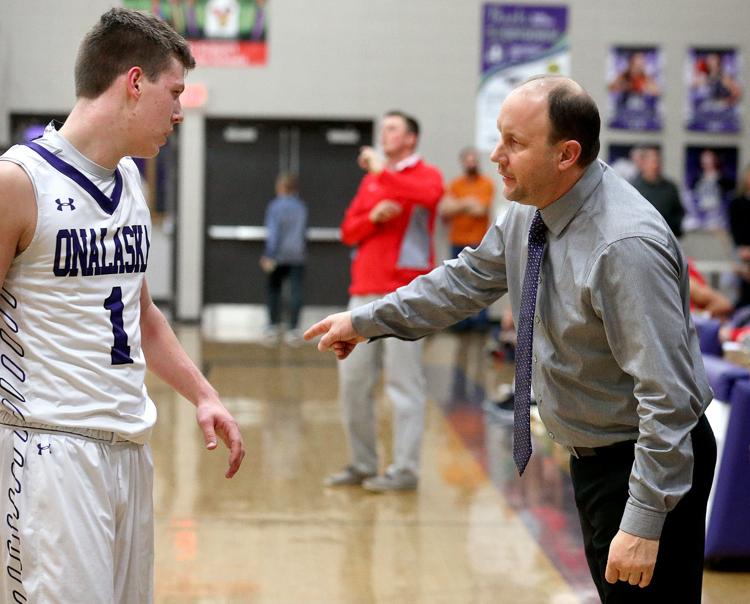 Dec. 21: La Crosse Logan vs. Onalaska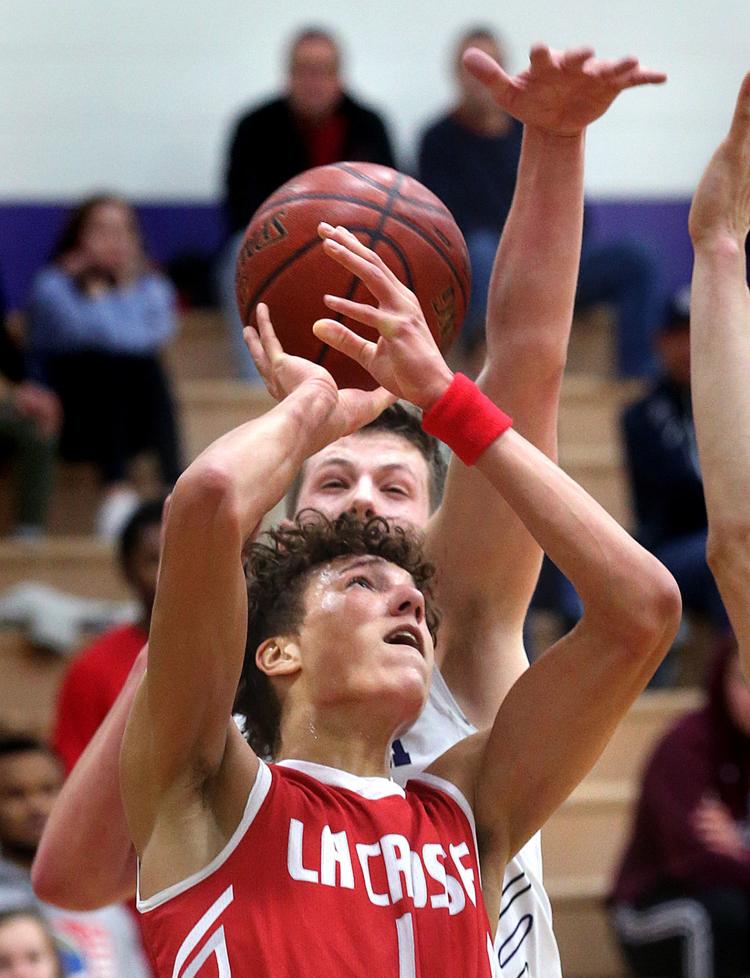 Dec. 21: La Crosse Logan vs. Onalaska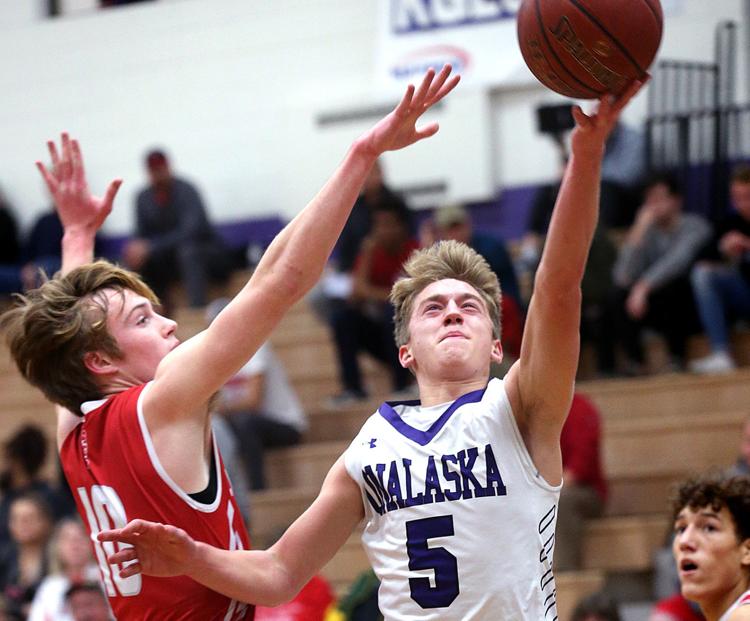 Stuttley-photo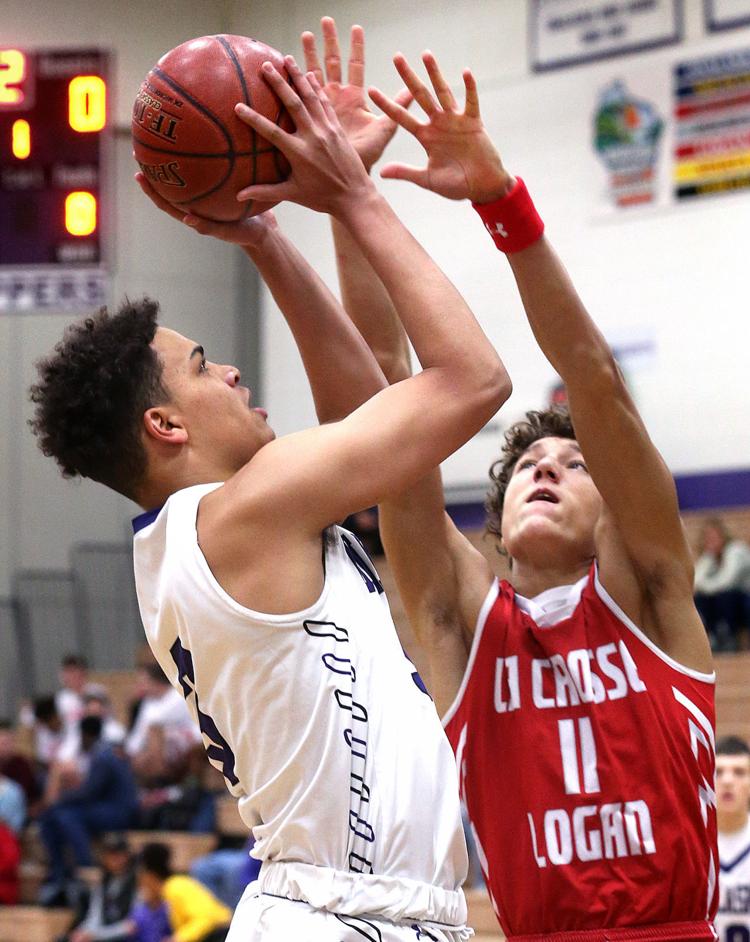 Dec. 21: La Crosse Logan vs. Onalaska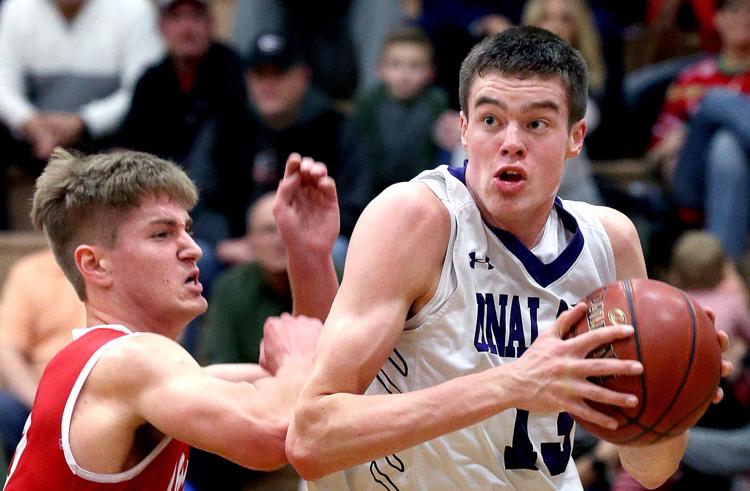 parcher-cover-photo
Prepleaders-photo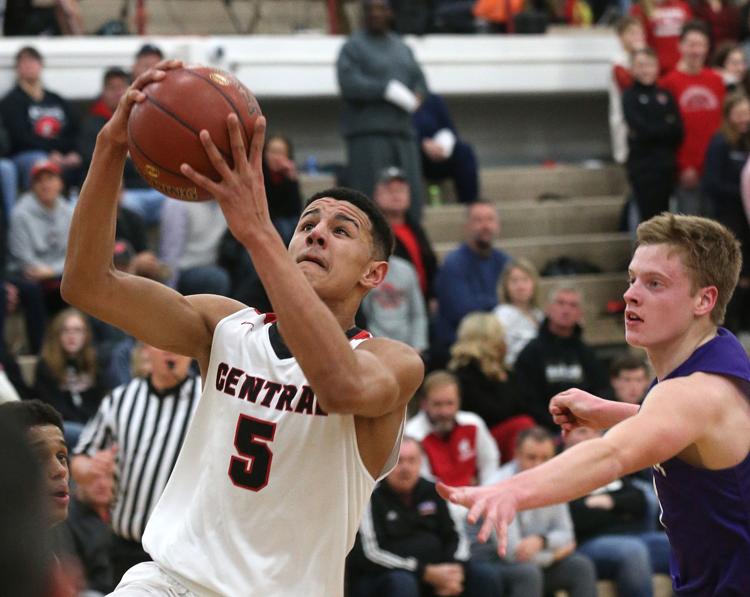 Dec 18: Stoughton vs La Crosse Central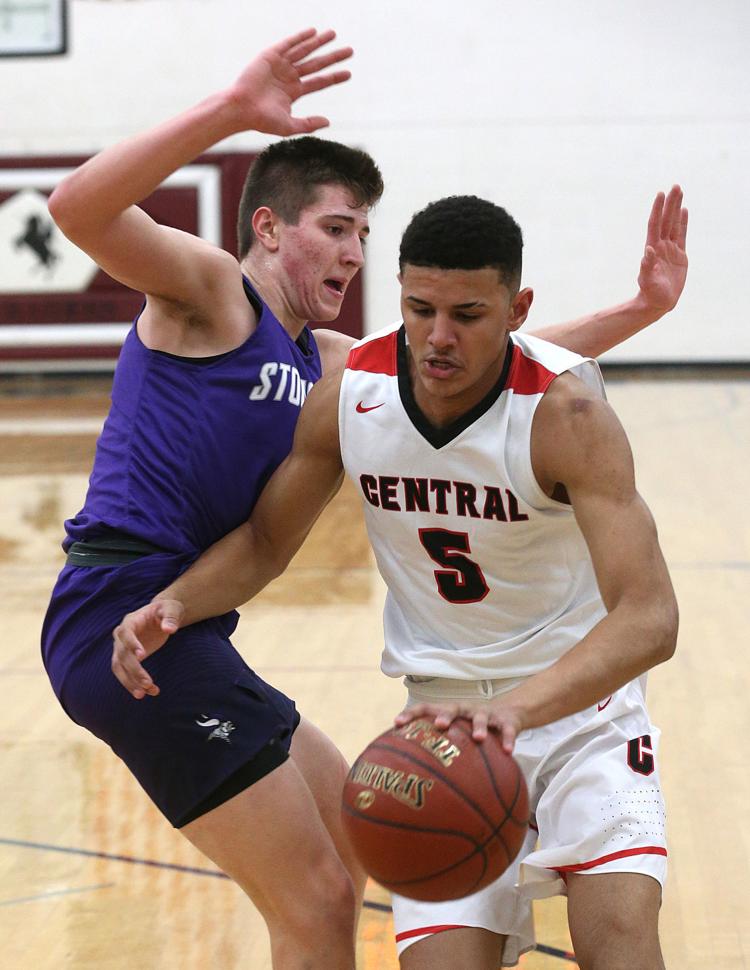 Dec 18: Stoughton vs La Crosse Central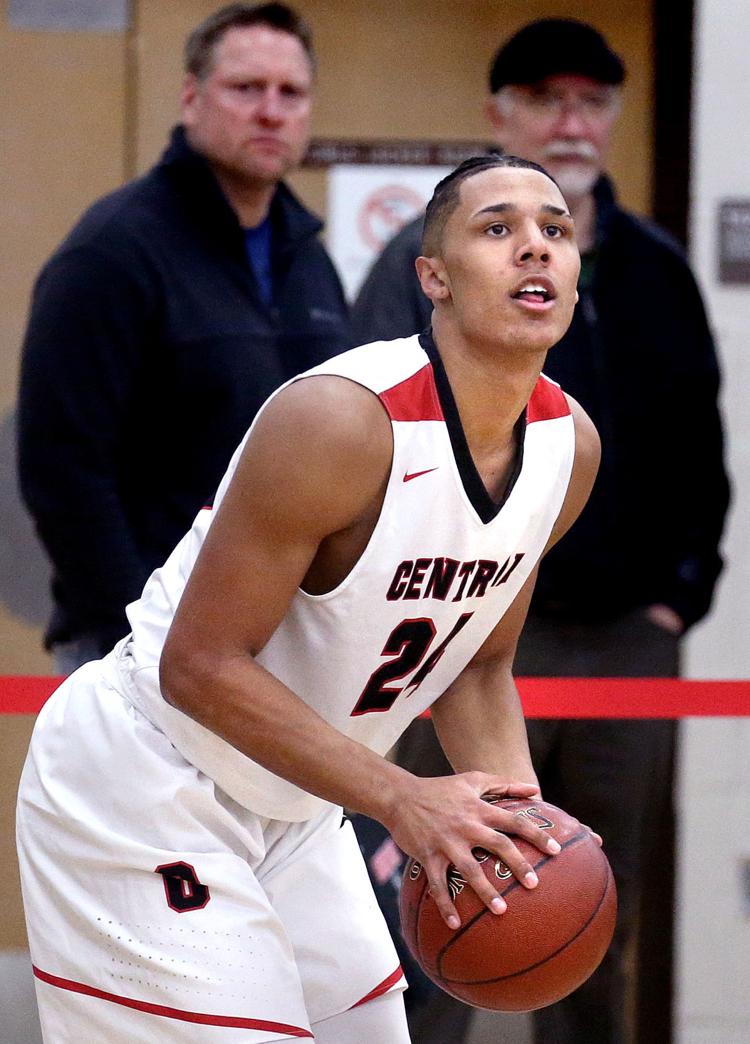 Dec 18: Stoughton vs La Crosse Central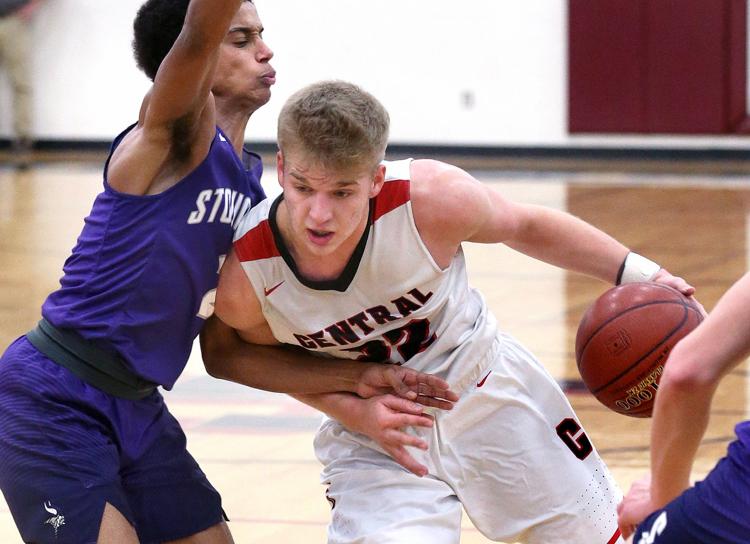 Dec 18: Stoughton vs La Crosse Central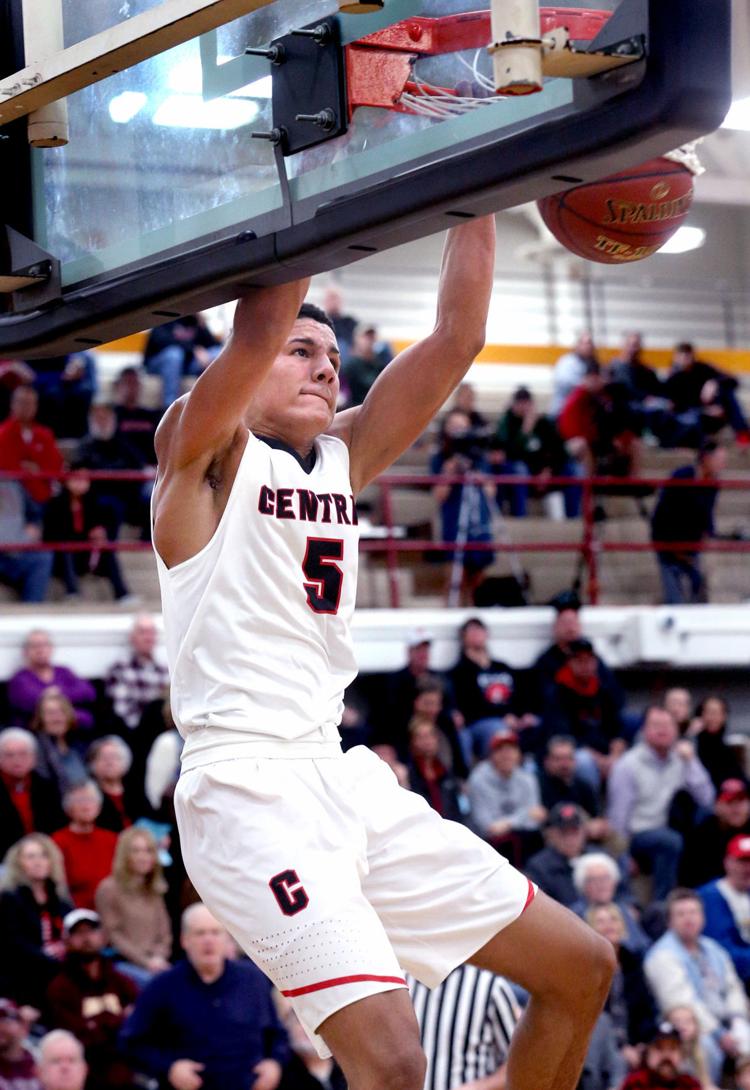 Dec. 17: Melrose-Mindoro at Colfax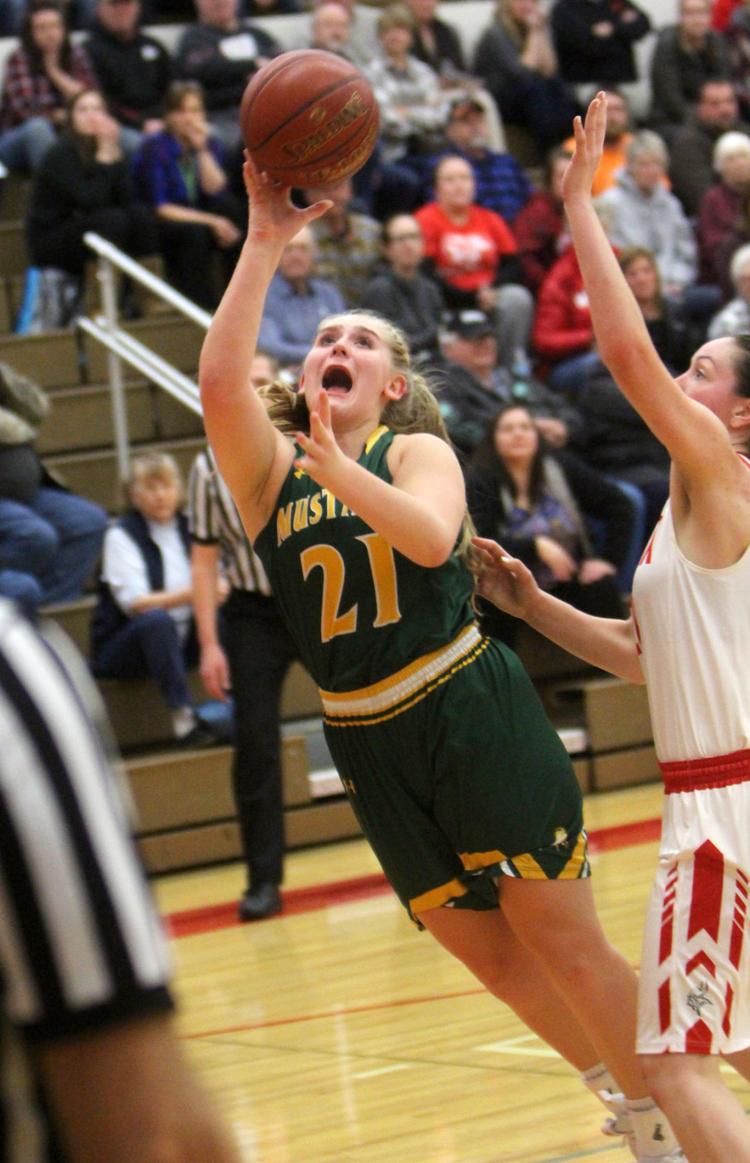 Dec. 17: Melrose-Mindoro at Colfax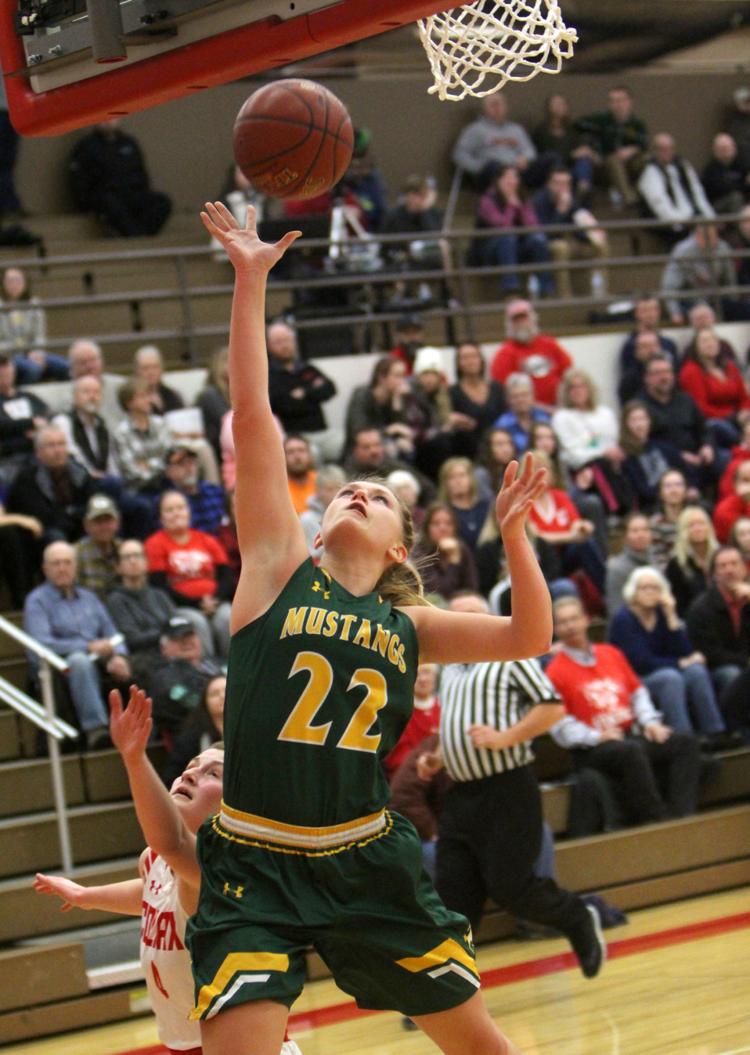 Dec. 17: Melrose-Mindoro at Colfax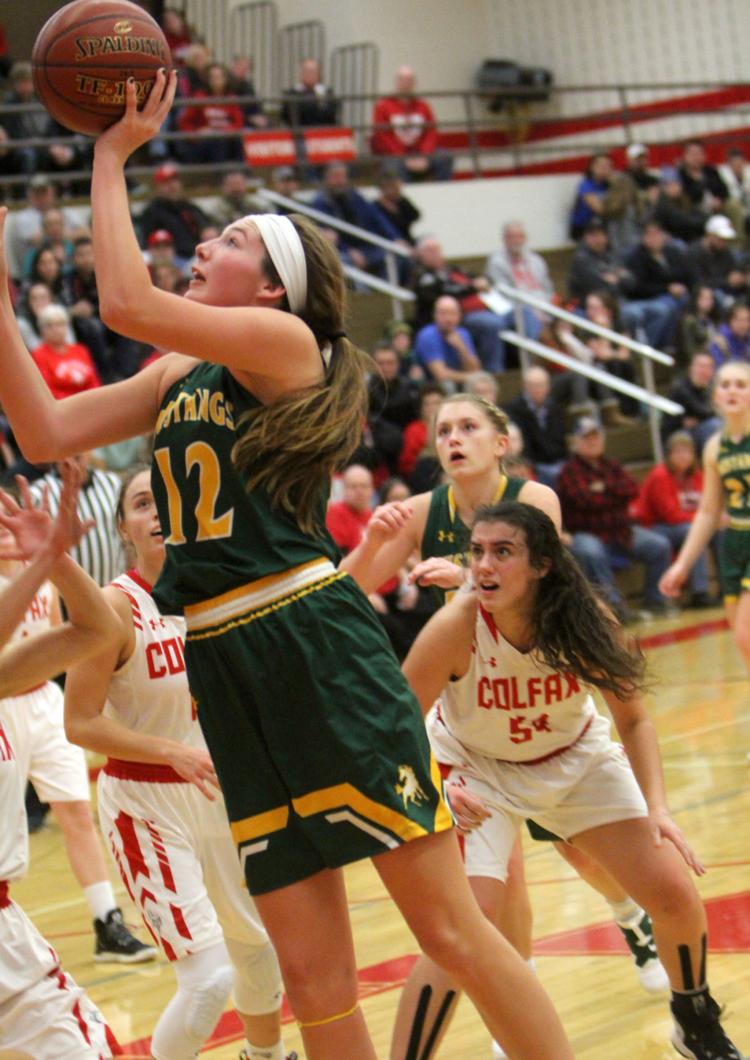 Dec. 17: Melrose-Mindoro at Colfax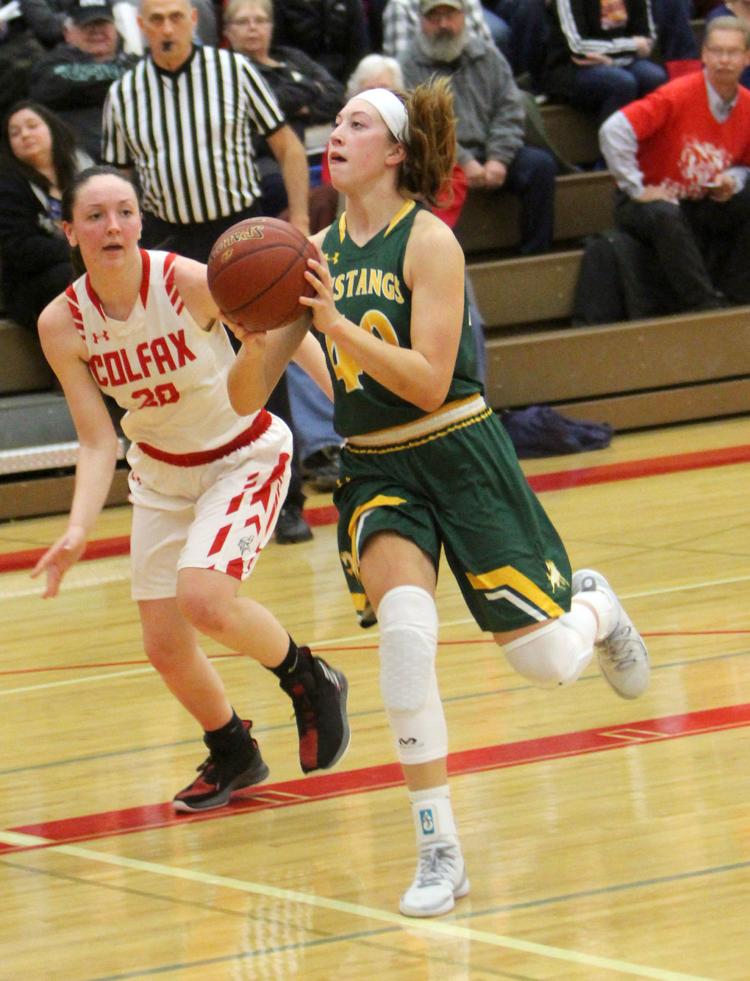 Dec. 17: Melrose-Mindoro at Colfax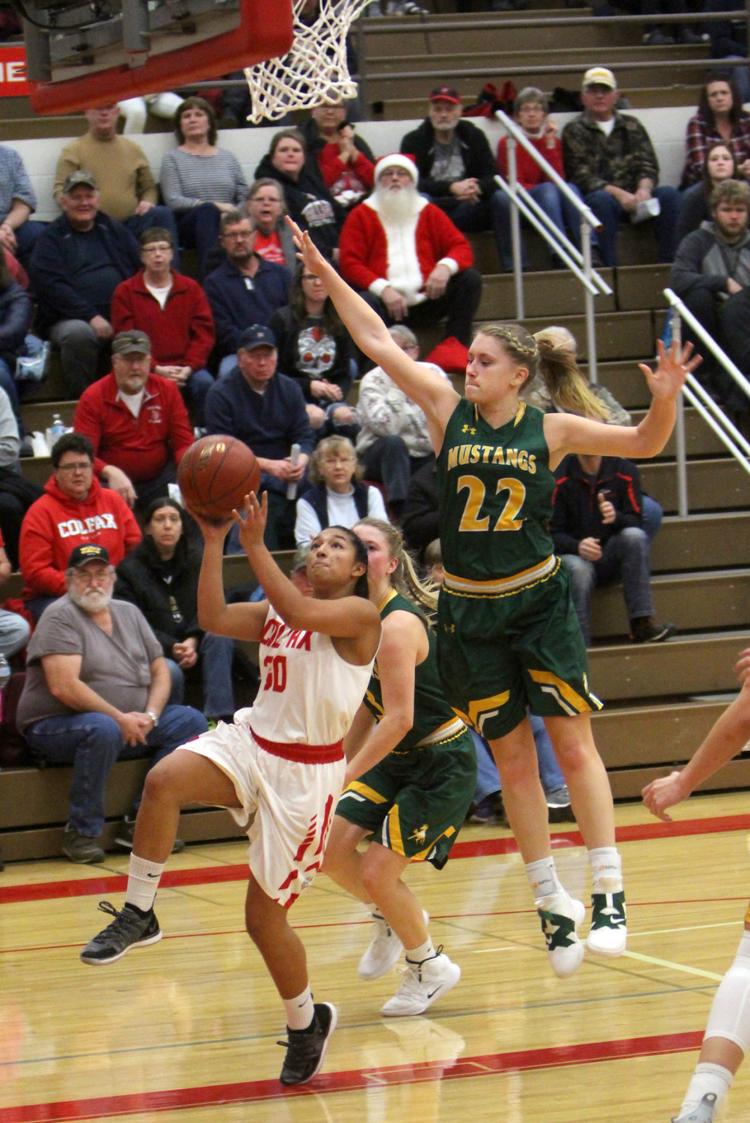 Dec. 17: Melrose-Mindoro at Colfax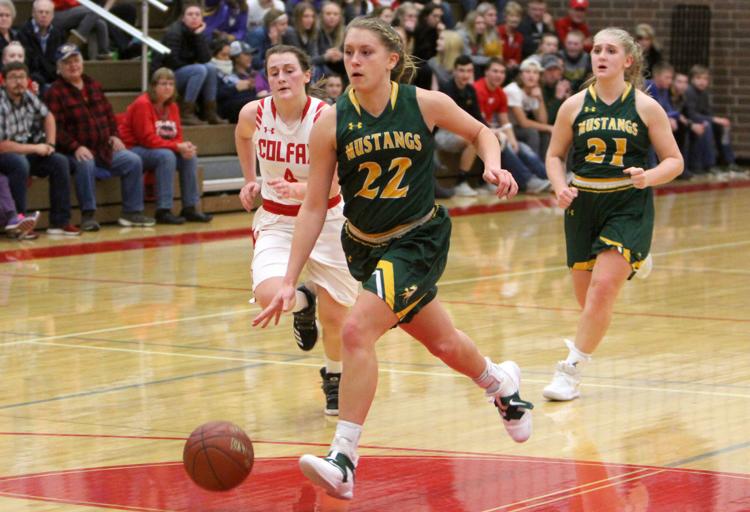 Dec. 17: Melrose-Mindoro at Colfax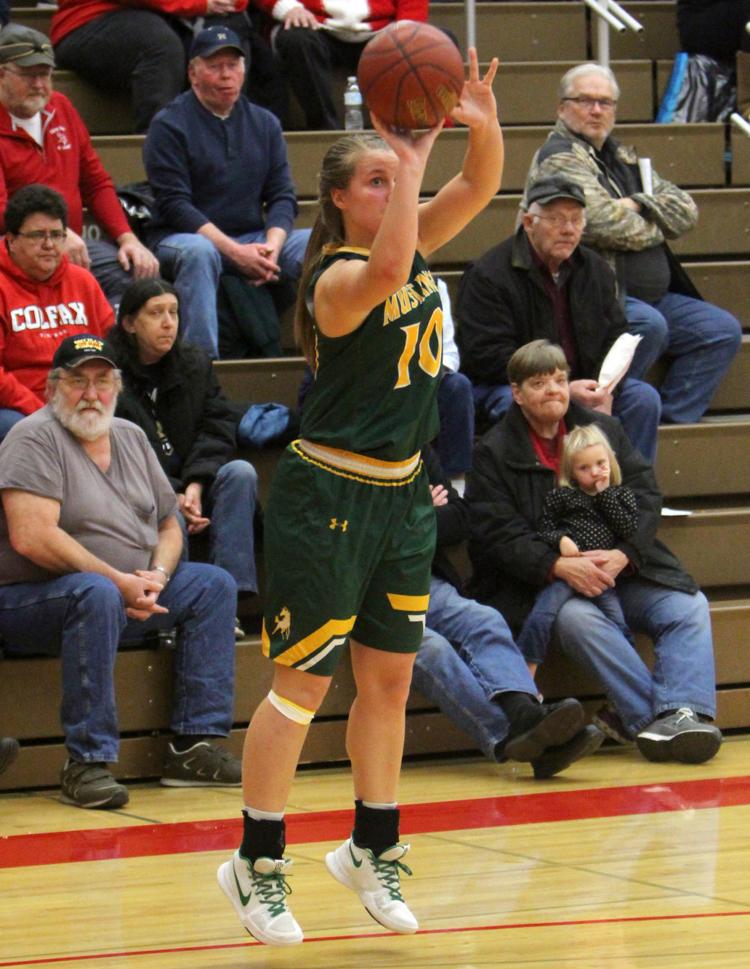 Dec. 17: Melrose-Mindoro at Colfax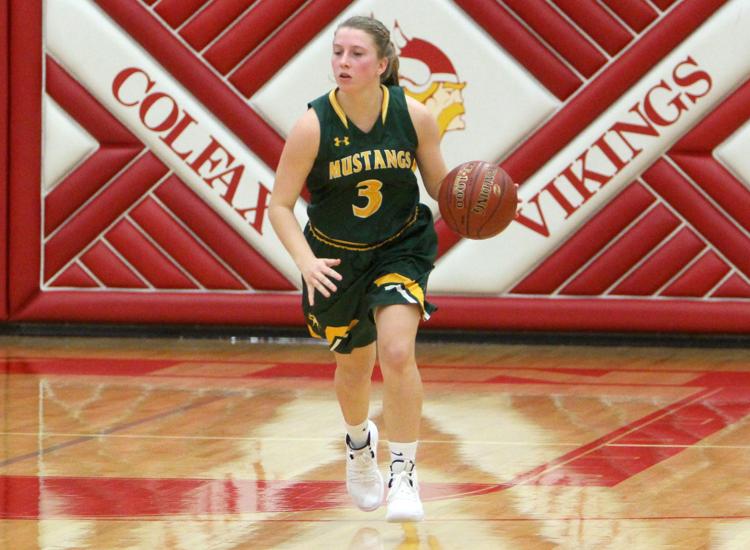 Dec. 17: Melrose-Mindoro at Colfax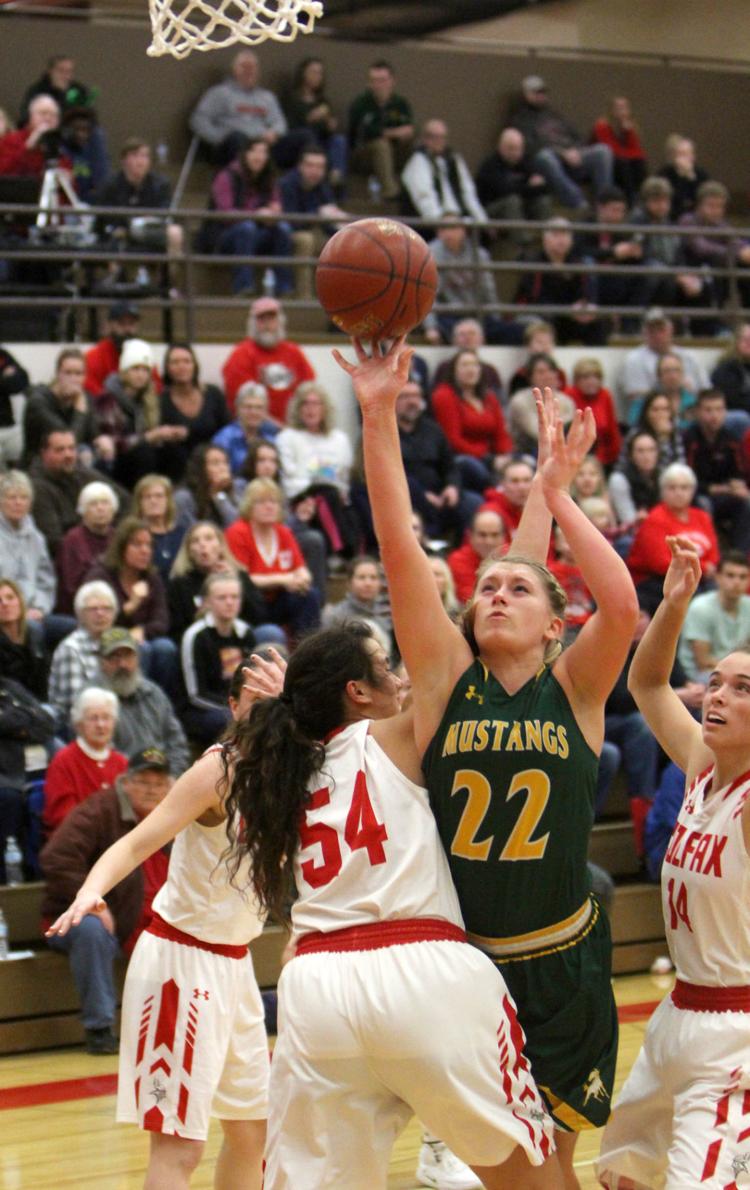 Dec. 17: Melrose-Mindoro at Colfax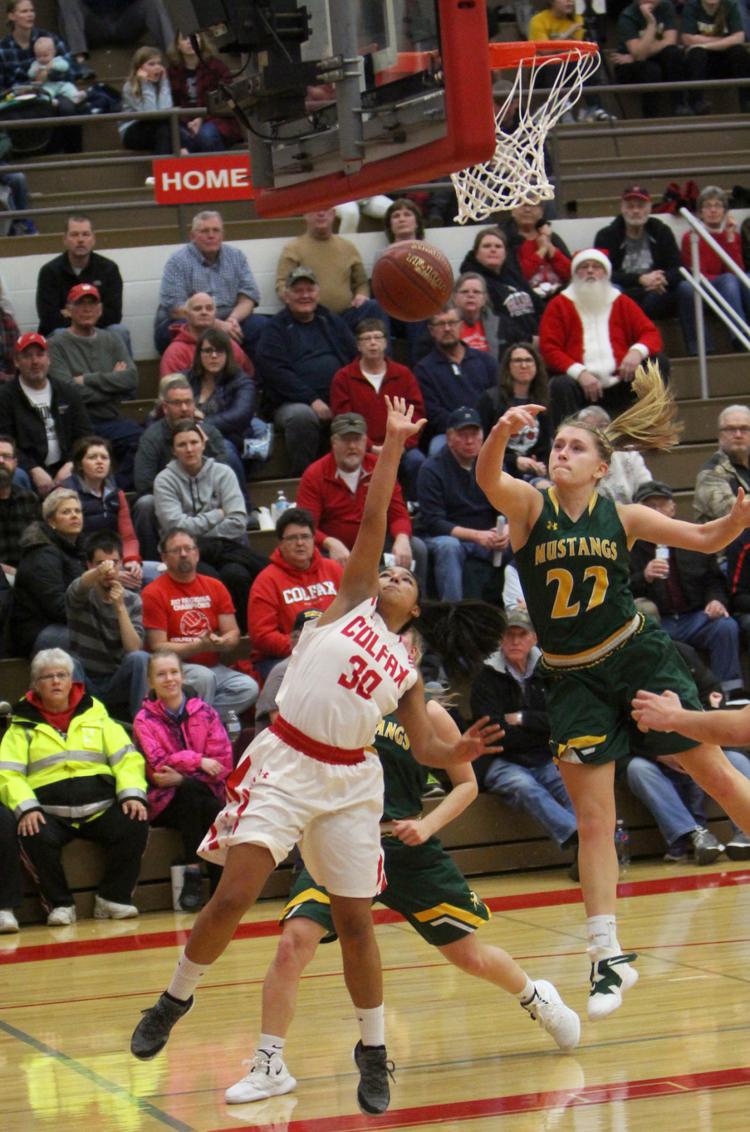 Dec. 17: Melrose-Mindoro at Colfax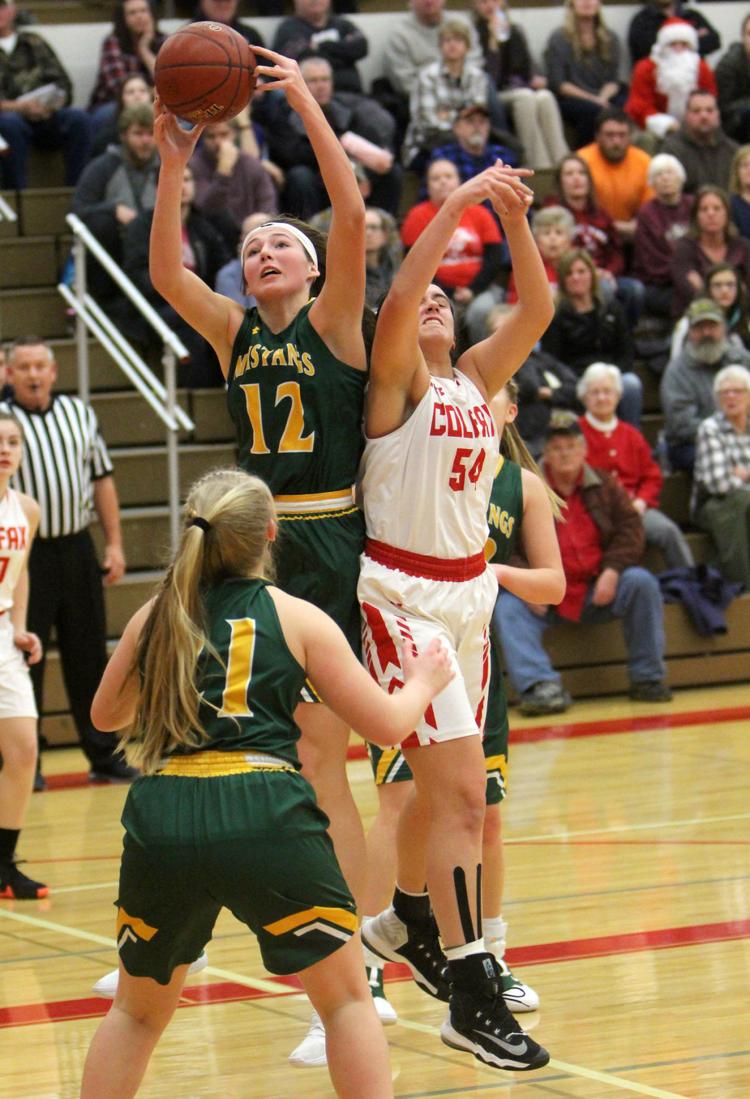 Dec. 17: Melrose-Mindoro at Colfax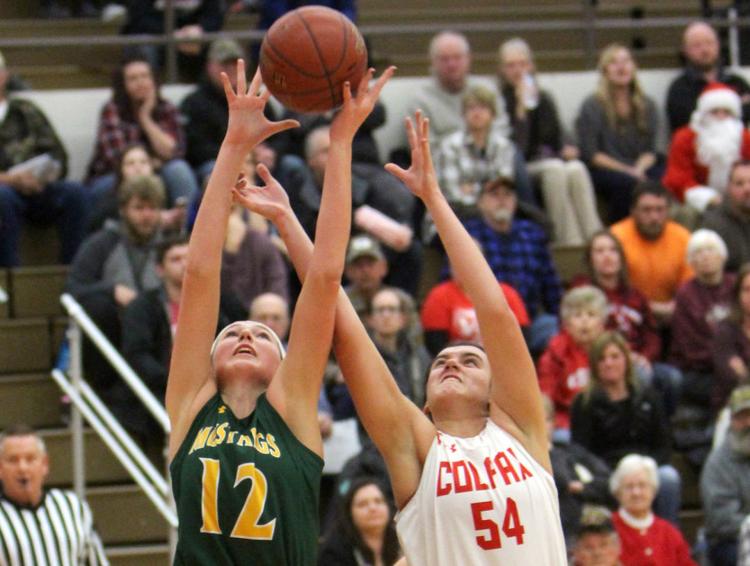 Dec 14: La Crosse Central vs Holmen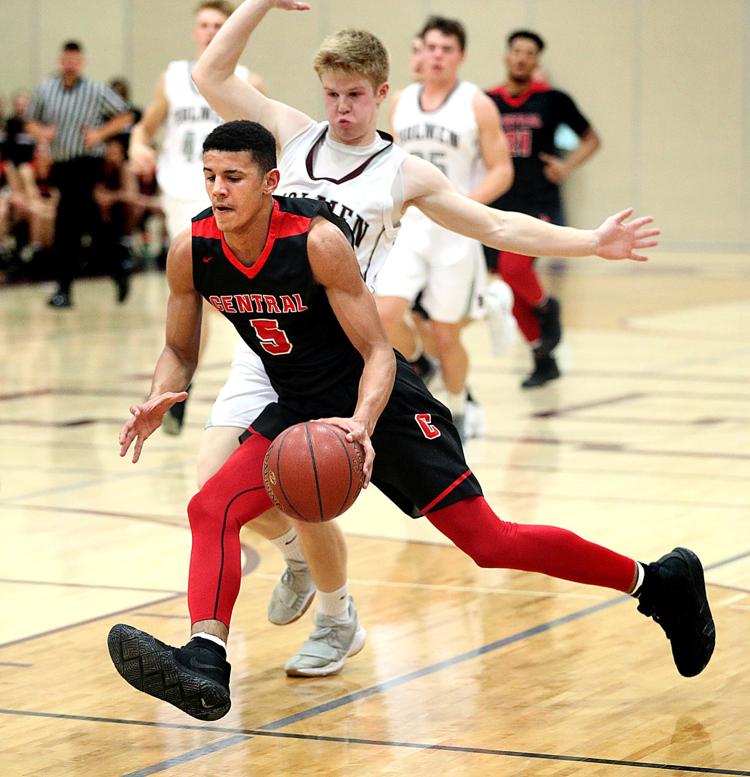 Dec 14: La Crosse Central vs Holmen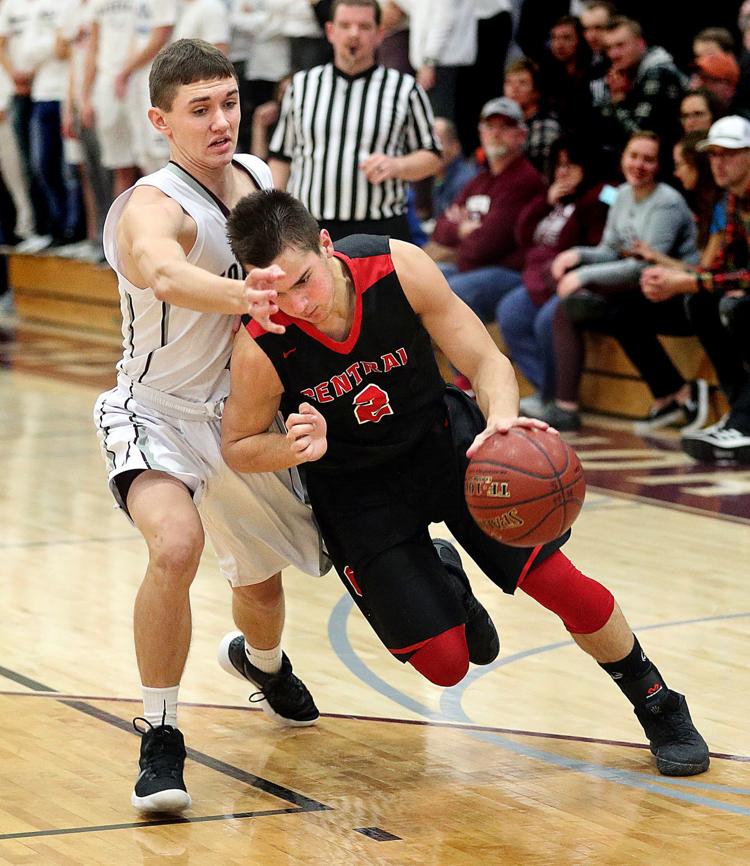 Dec 14: La Crosse Central vs Holmen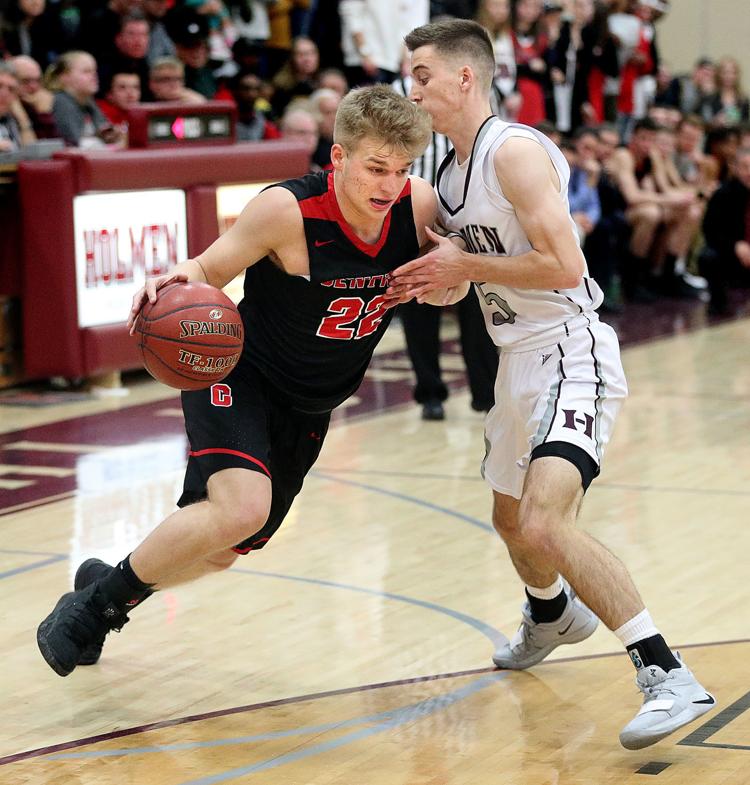 Dec 14: La Crosse Central vs Holmen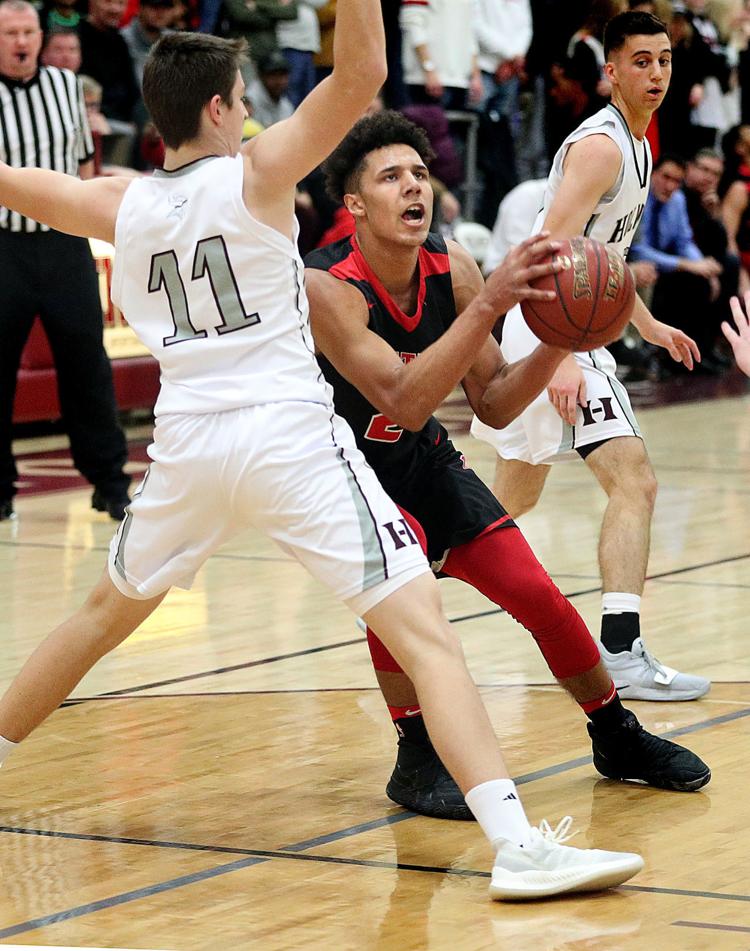 Dec 14: La Crosse Central vs Holmen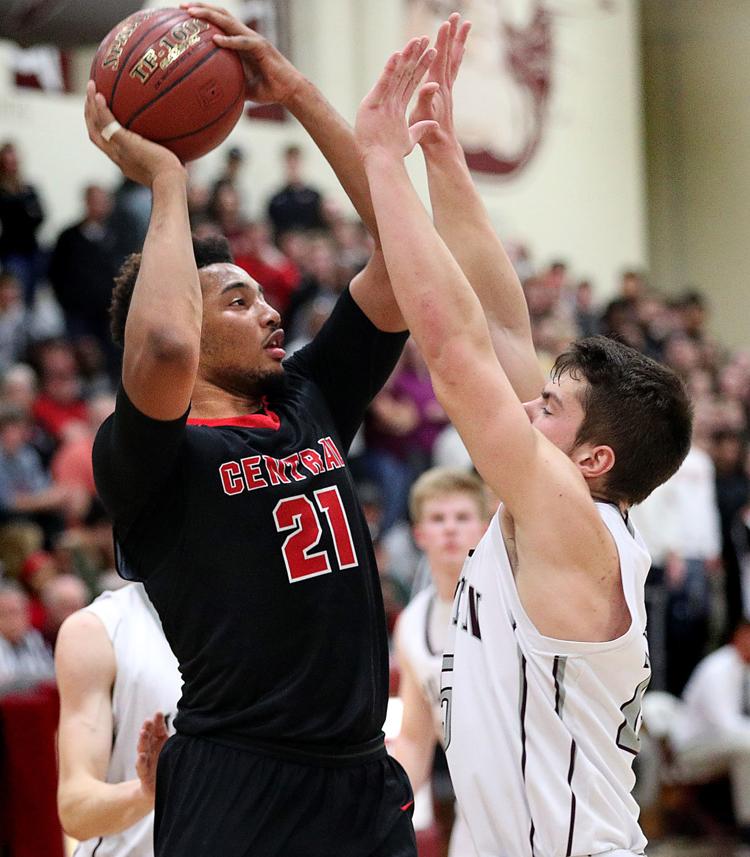 Dec 14: La Crosse Central vs Holmen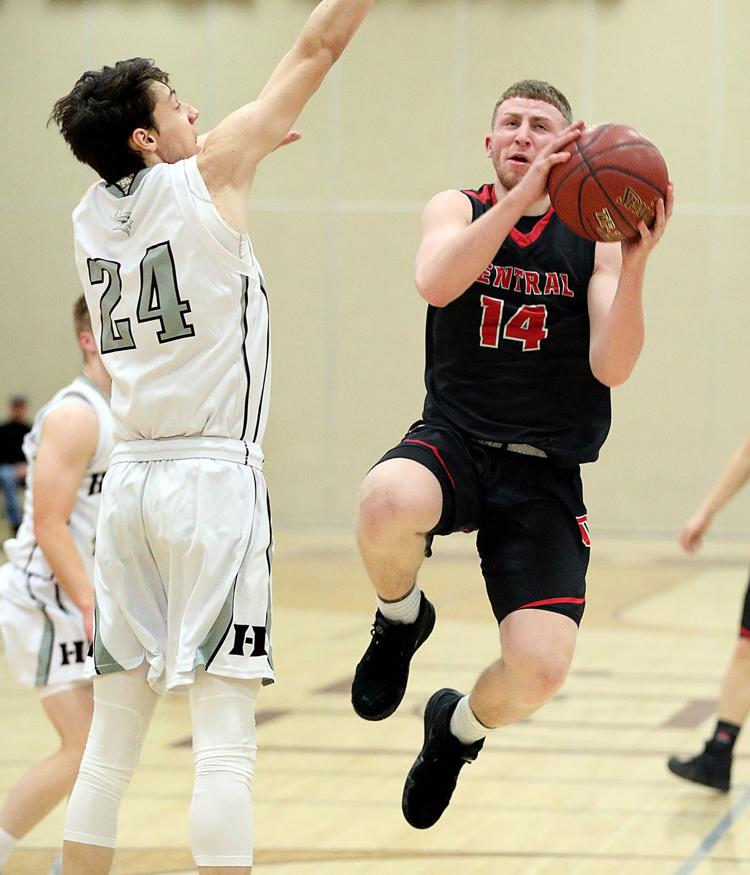 Dec 14: La Crosse Central vs Holmen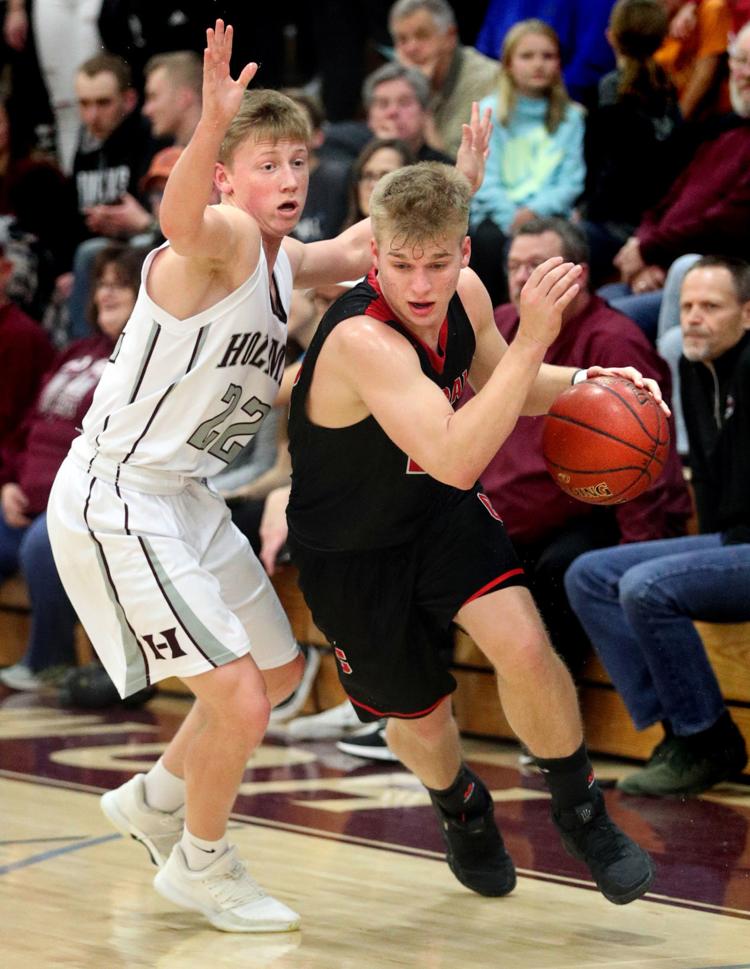 Dec 14: La Crosse Central vs Holmen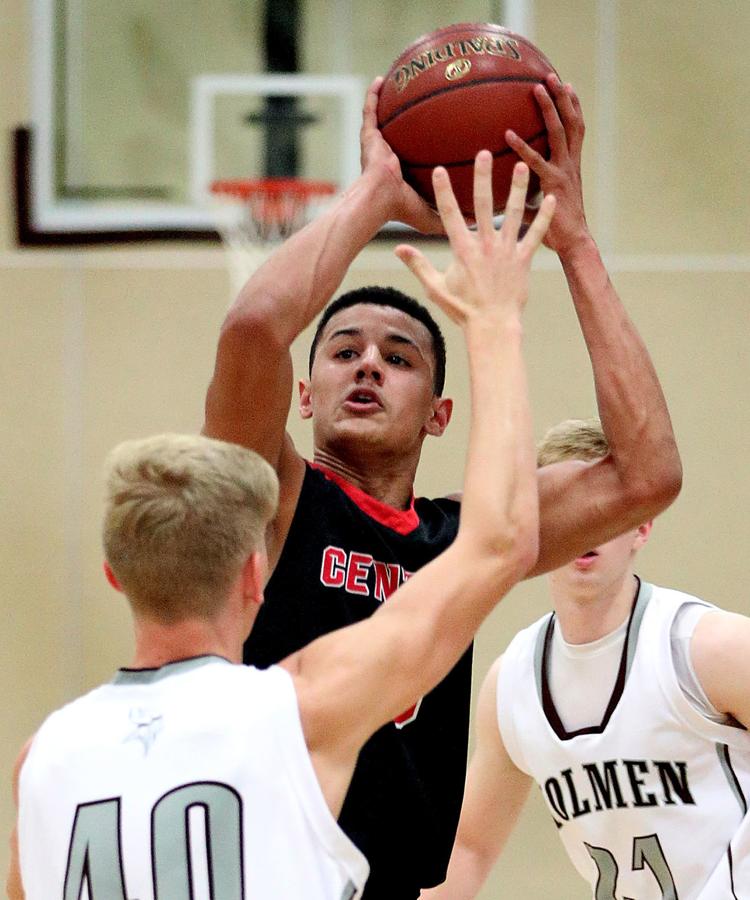 Dec 13: Onalaska vs Aquinas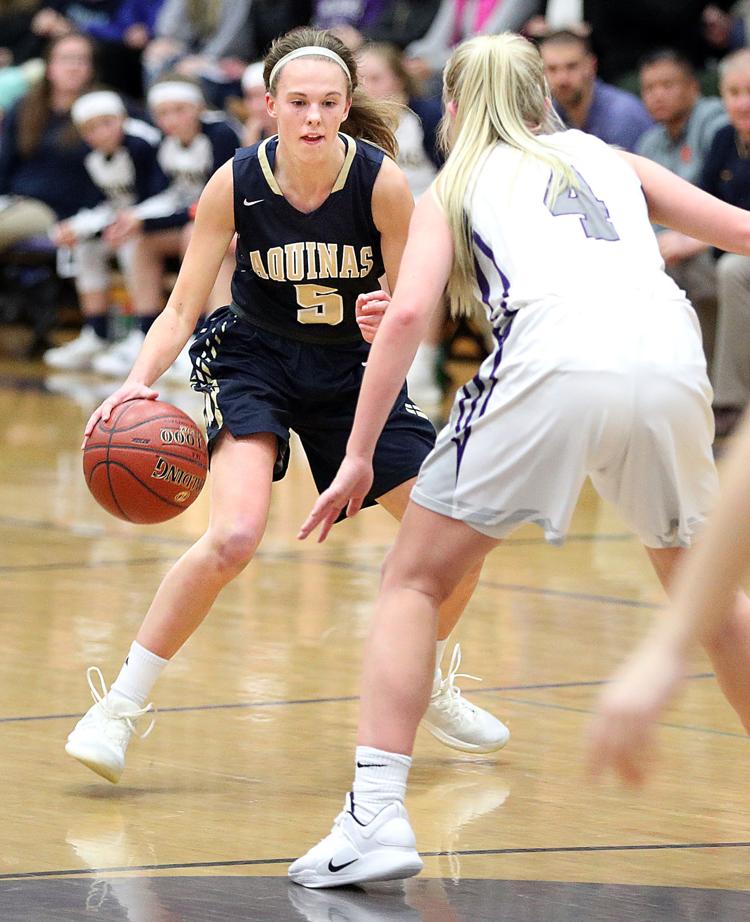 Dec 13: Onalaska vs Aquinas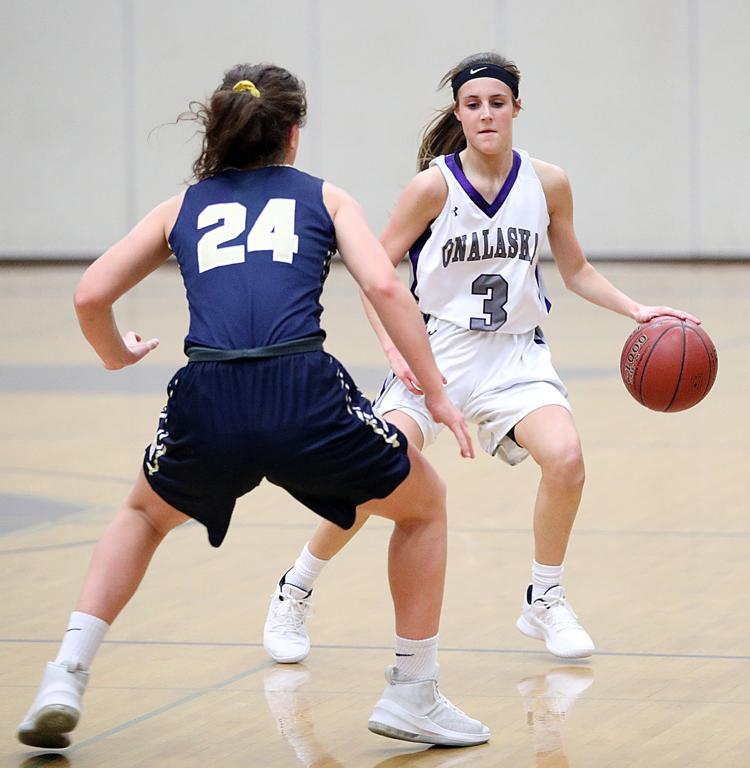 Dec 13: Onalaska vs Aquinas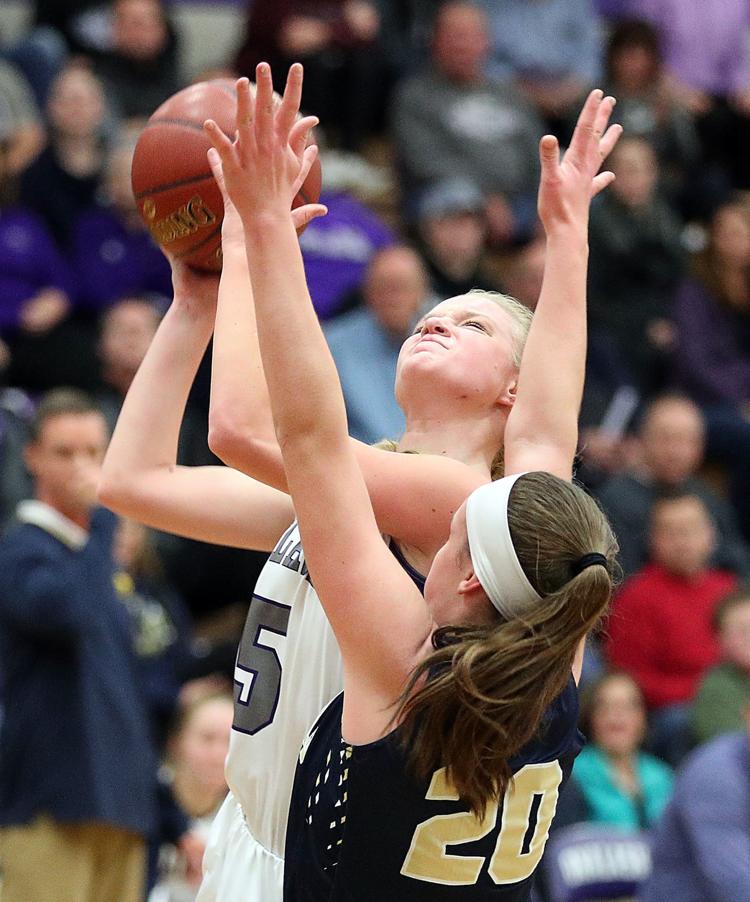 Dec 13: Onalaska vs Aquinas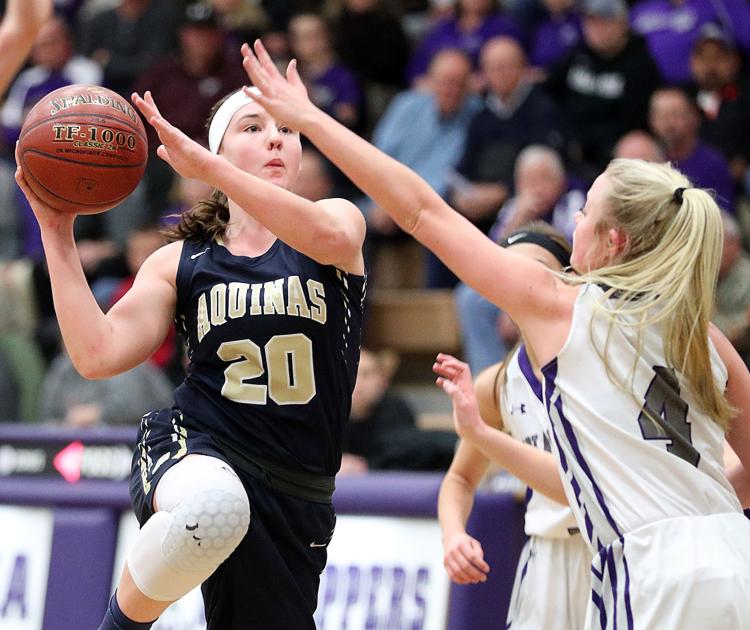 Dec 13: Onalaska vs Aquinas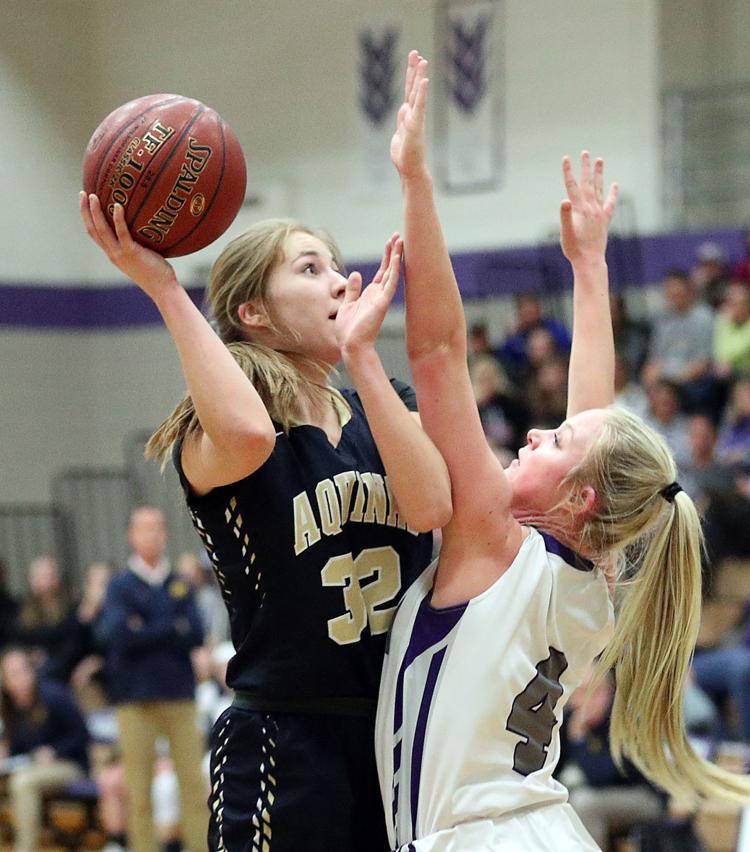 top5girlshoops-photo1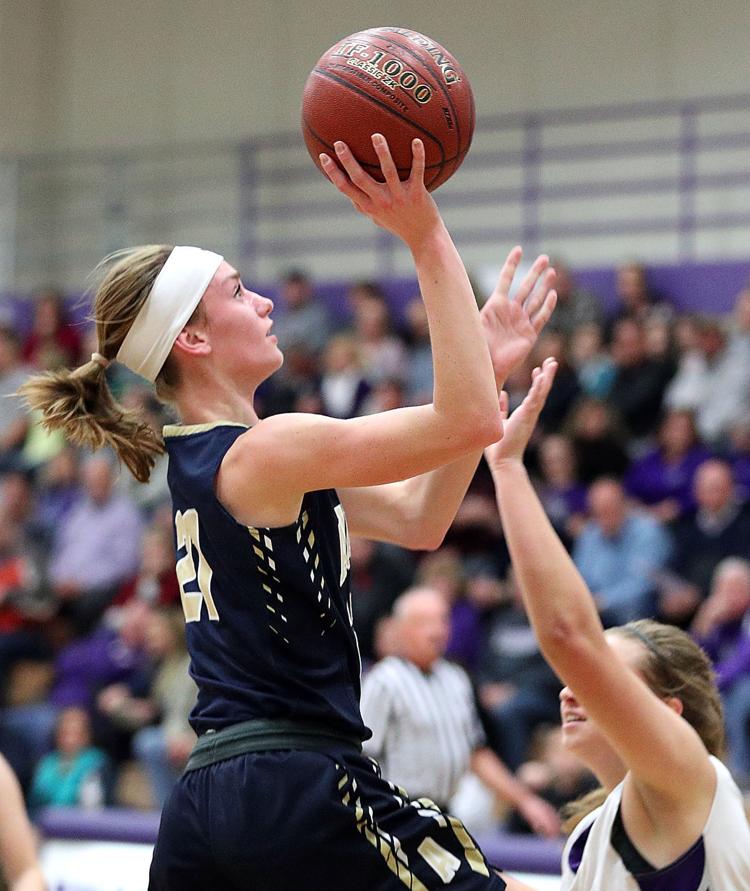 mel-min-inside-photo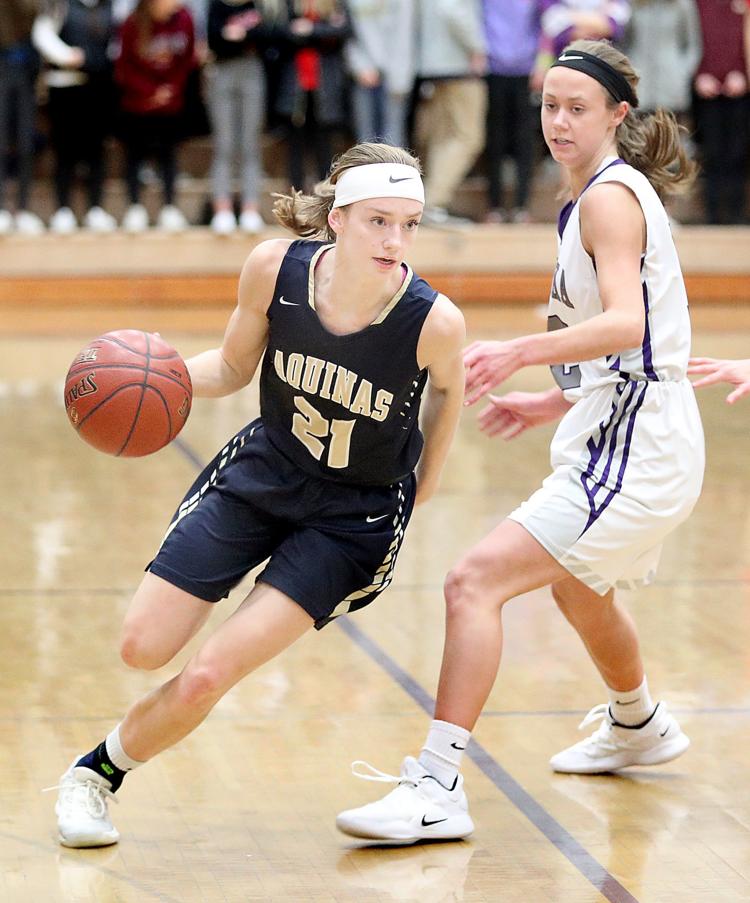 scheidt-main-photo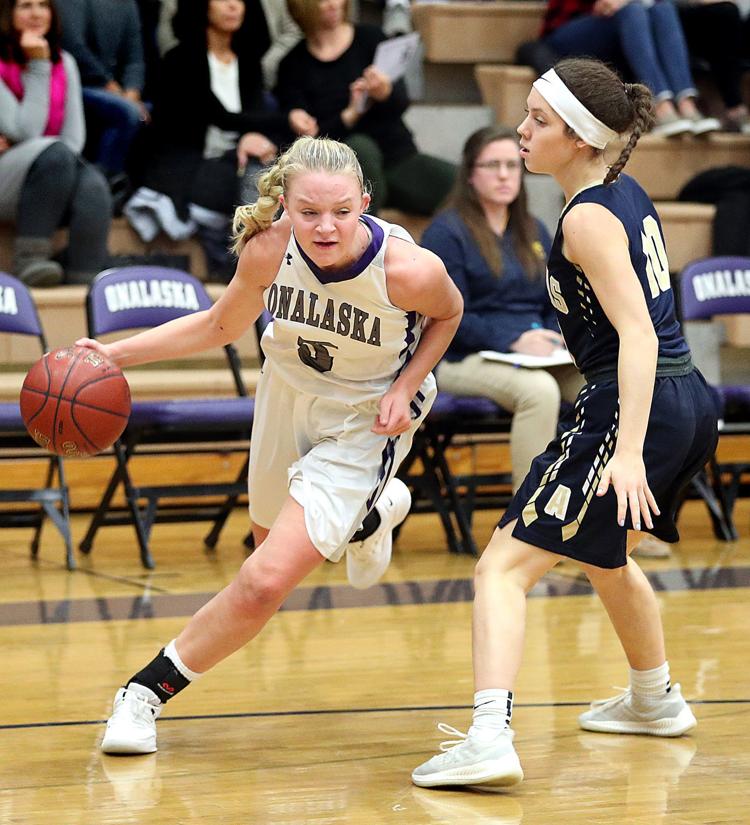 Dec 11: Onalaska vs West Salem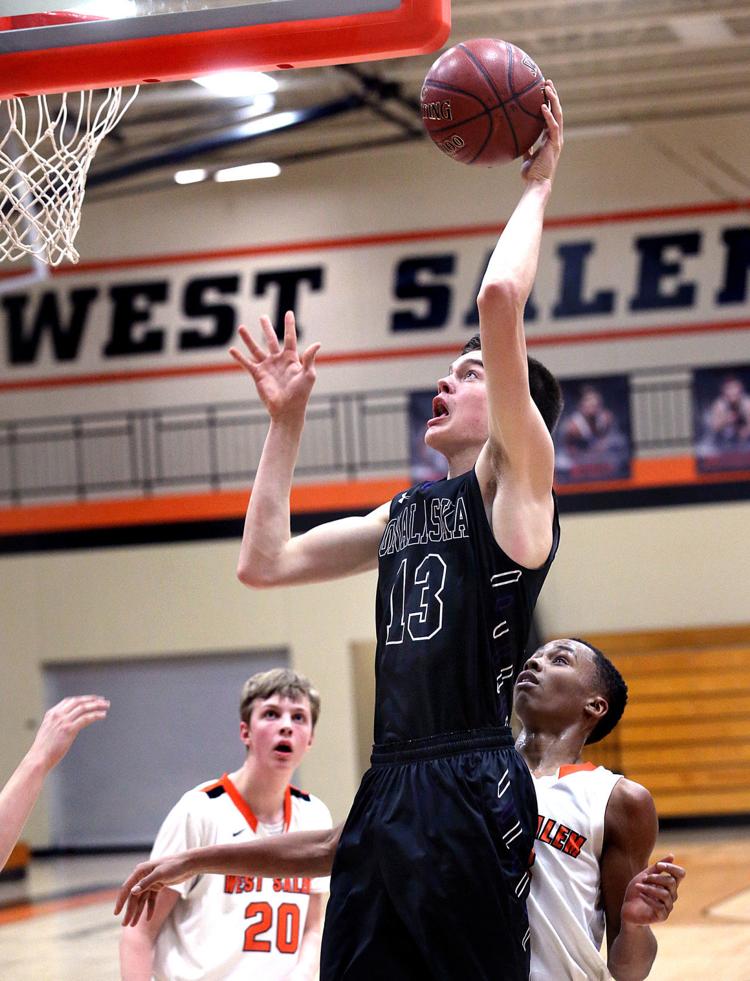 Dec 11: Onalaska vs West Salem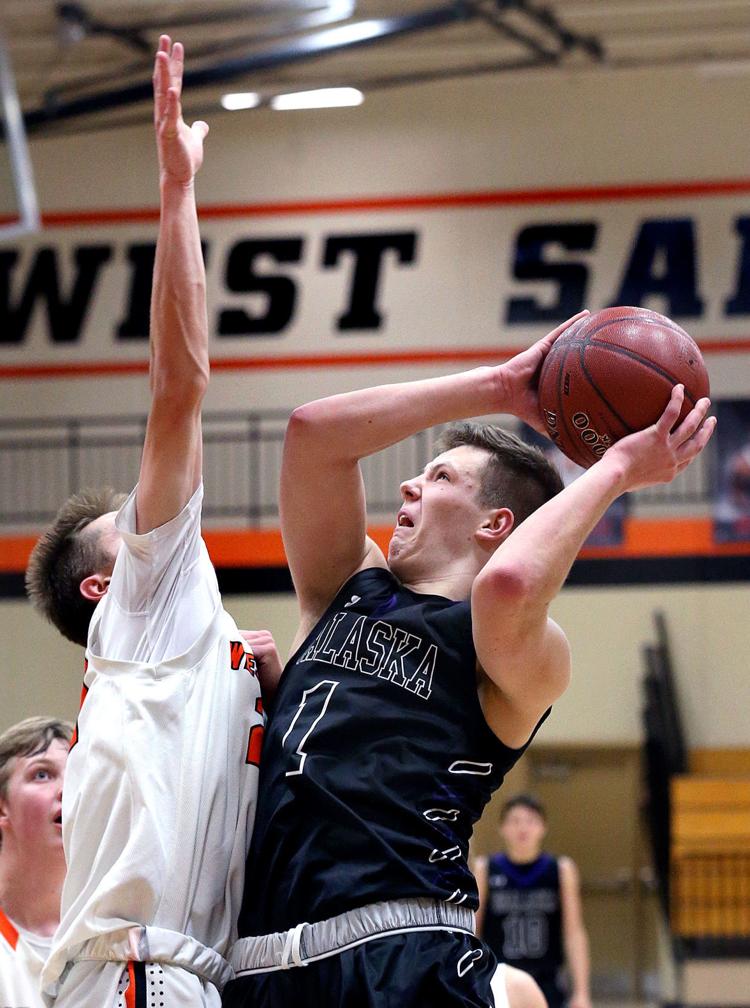 Dec 11: Onalaska vs West Salem
Dec 11: Onalaska vs West Salem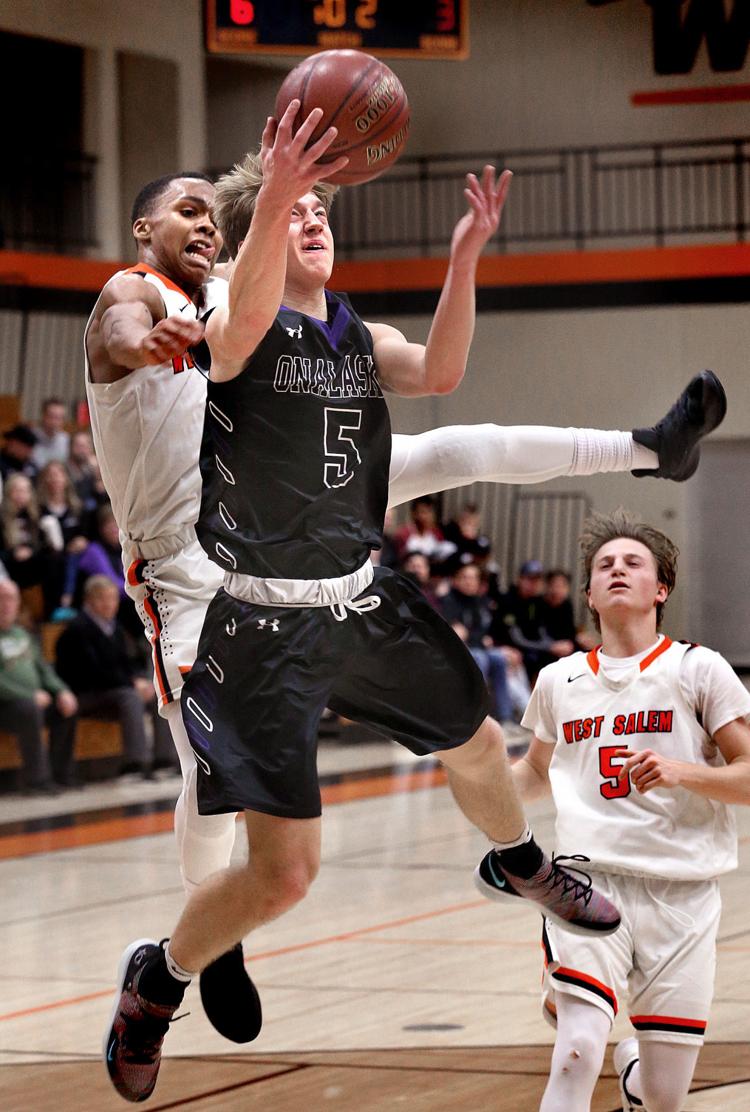 Dec 7: La Crosse Central vs Tomah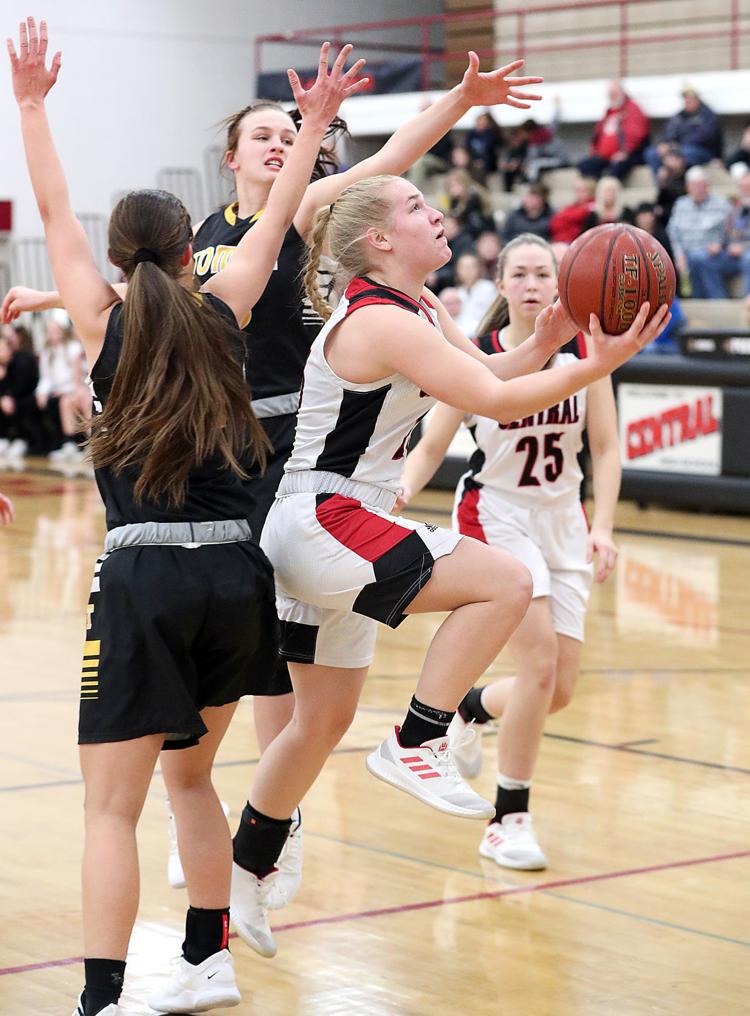 Dec 7: La Crosse Central vs Tomah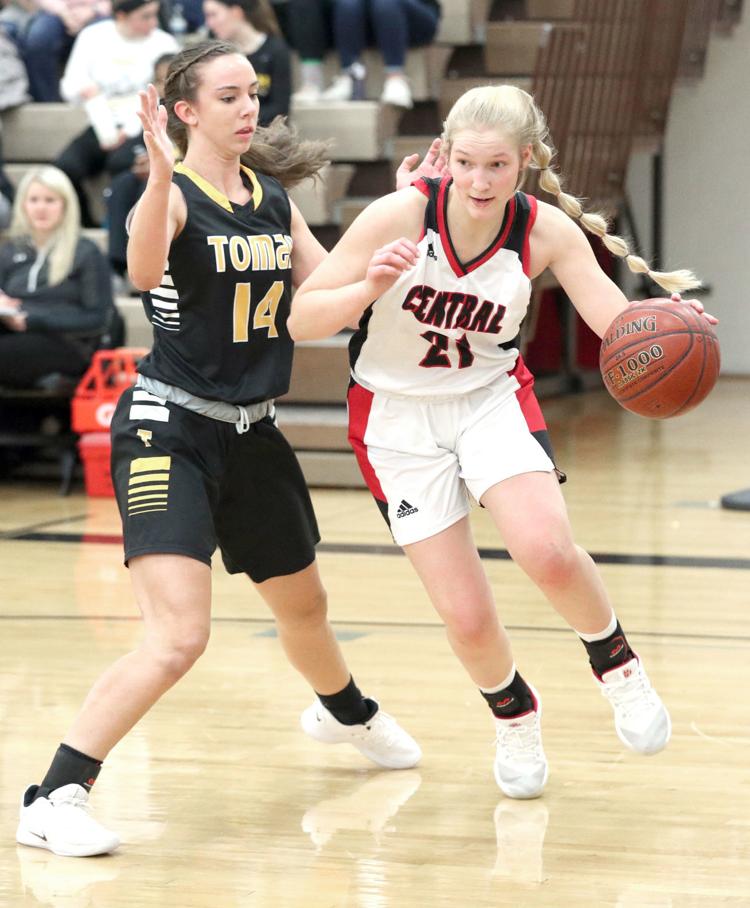 Dec 7: La Crosse Central vs Tomah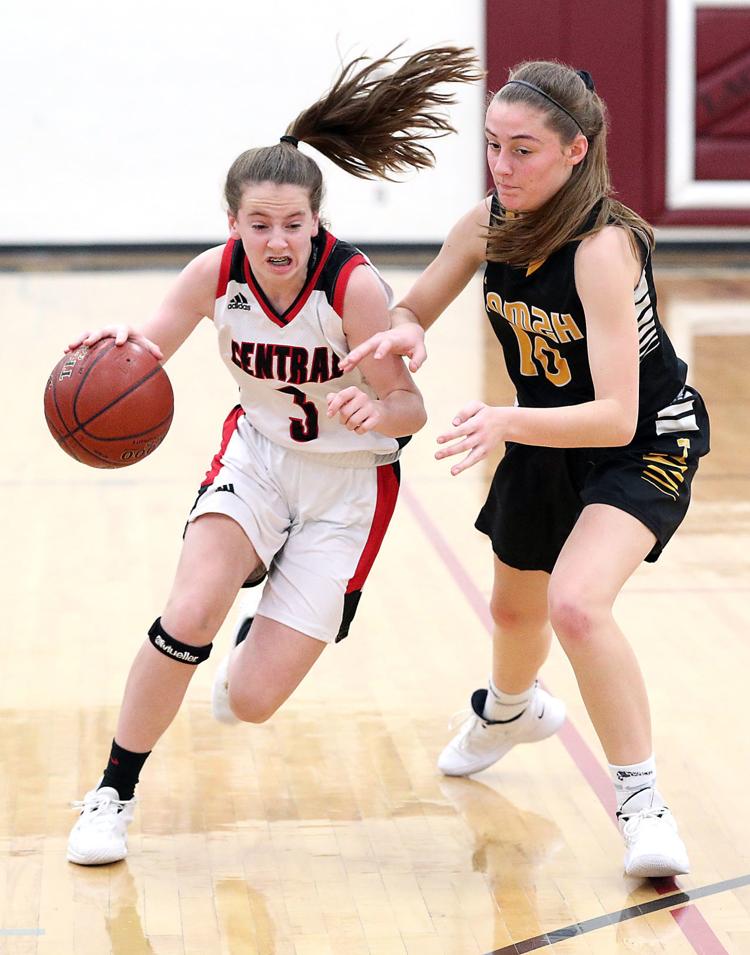 Dec 7: La Crosse Central vs Tomah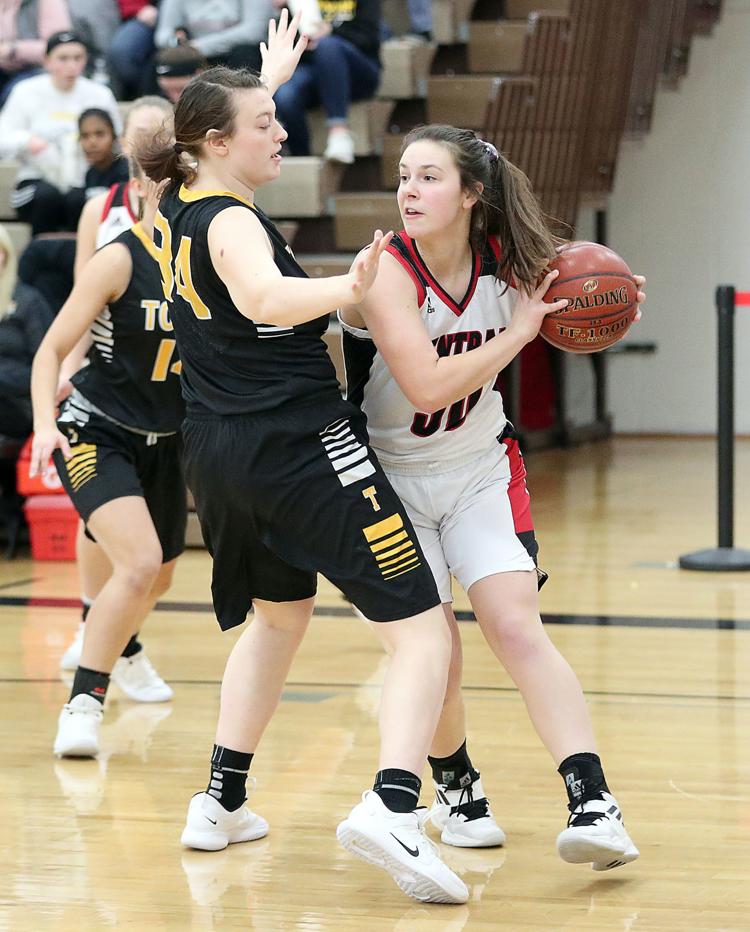 Dec 7: La Crosse Central vs Tomah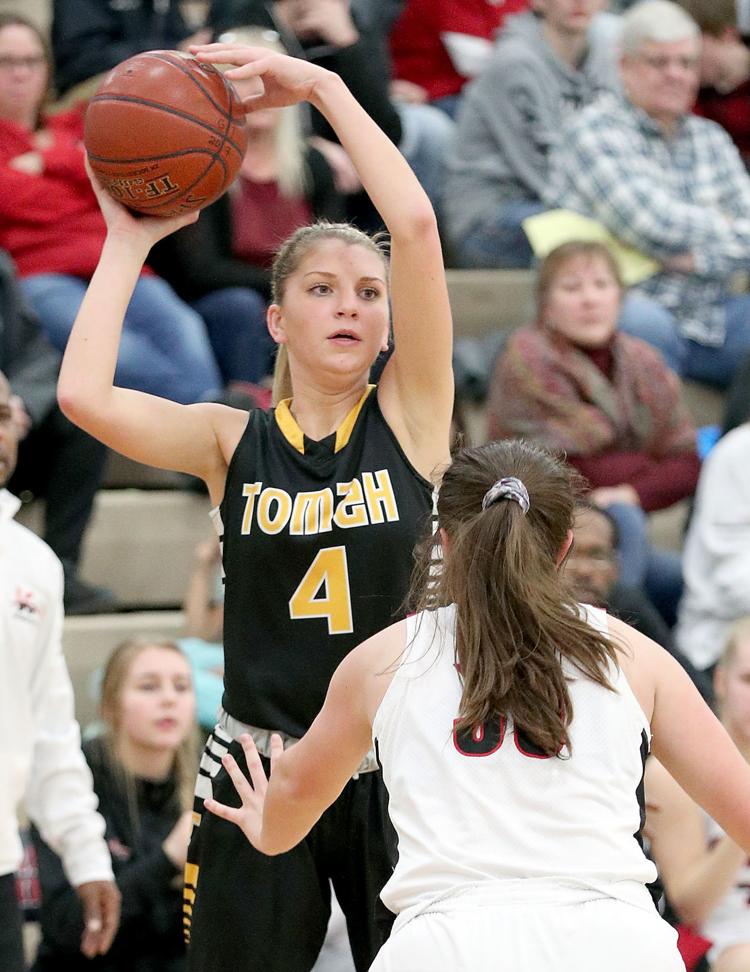 Dec 7: La Crosse Central vs Tomah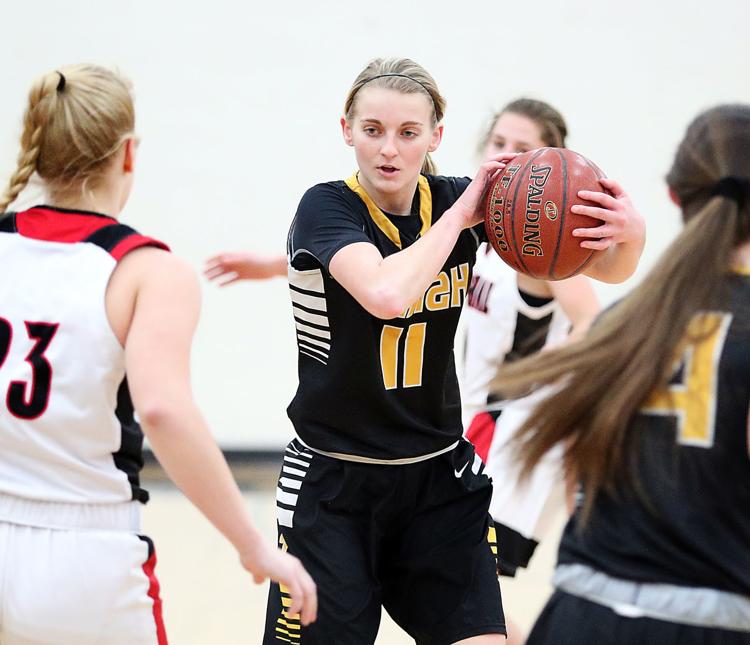 Dec 7: La Crosse Central vs Tomah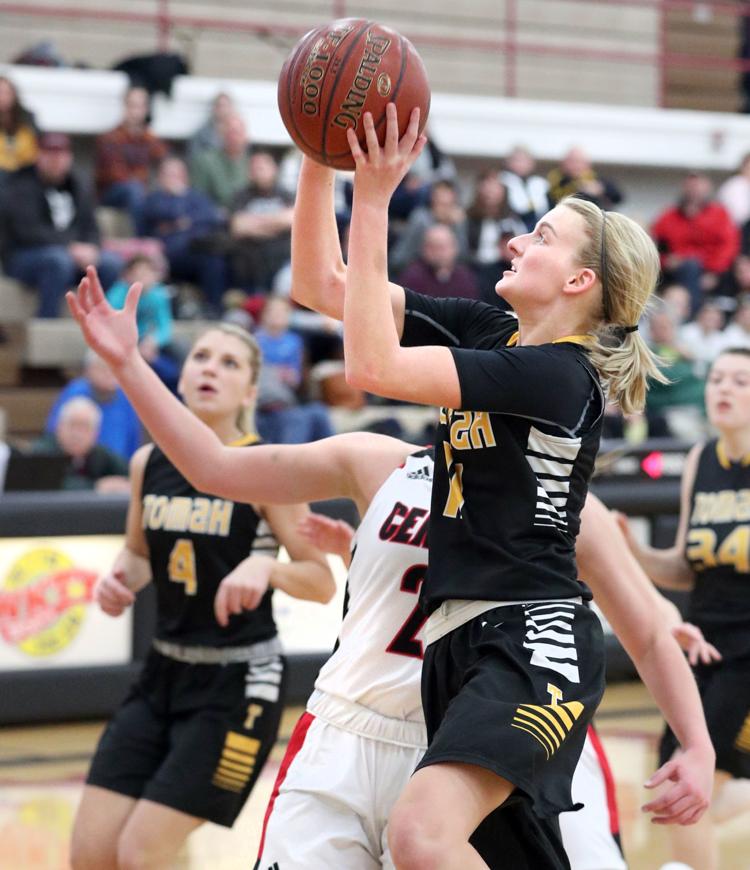 hoopsleaders-photo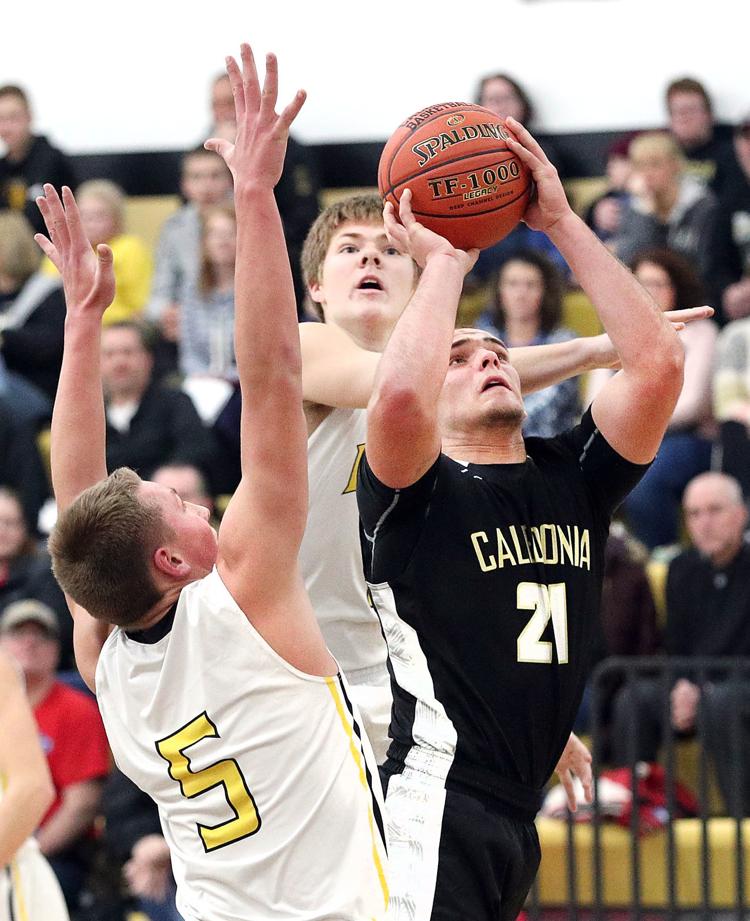 Nov 30: Caledonia vs Byron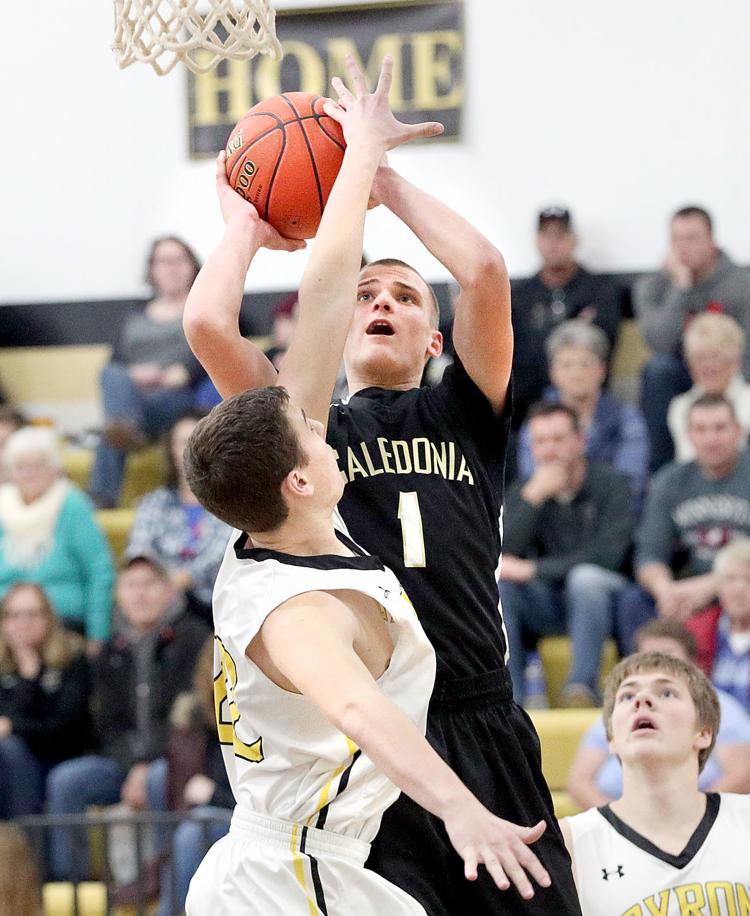 Nov. 16: Aquinas vs Chippewa Falls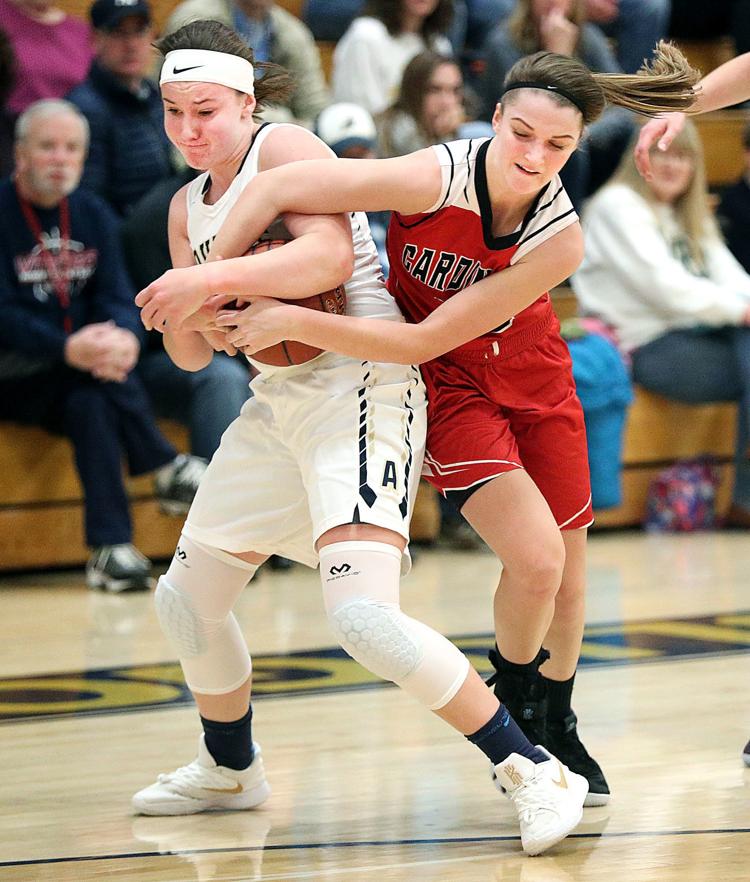 Nov. 16: Aquinas vs Chippewa Falls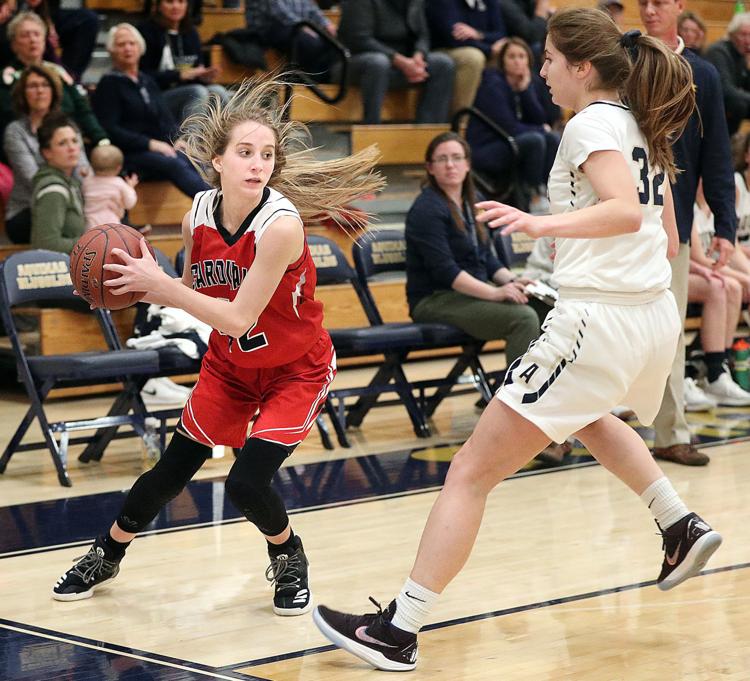 Nov. 16: Aquinas vs Chippewa Falls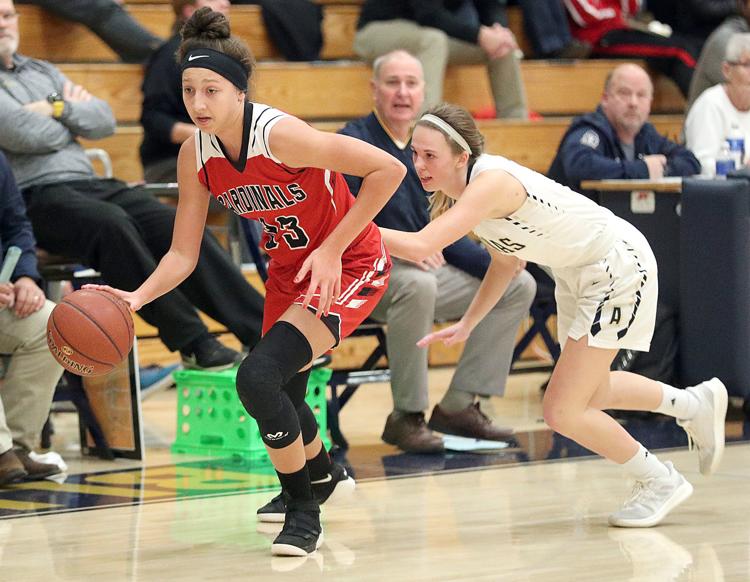 Nov. 16: Aquinas vs Chippewa Falls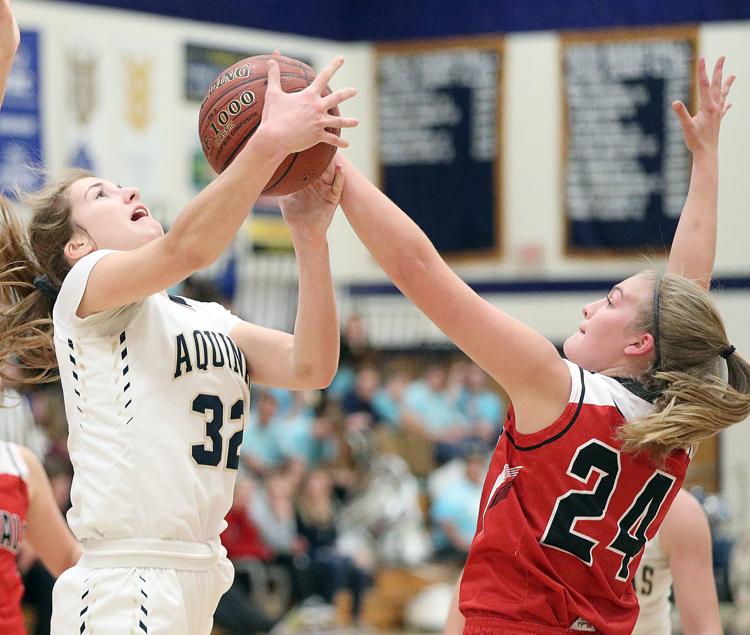 ona-aquinas-COVER-PHOTO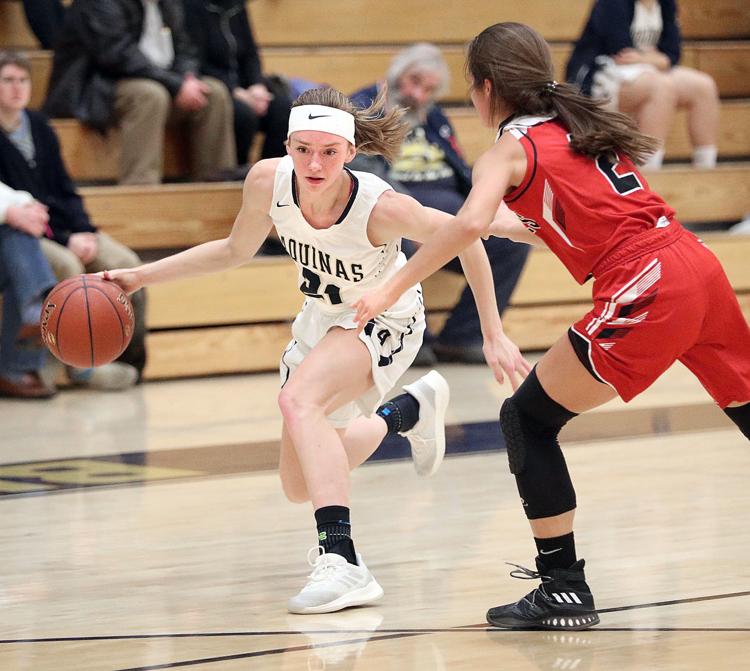 Nov. 16: Aquinas vs Chippewa Falls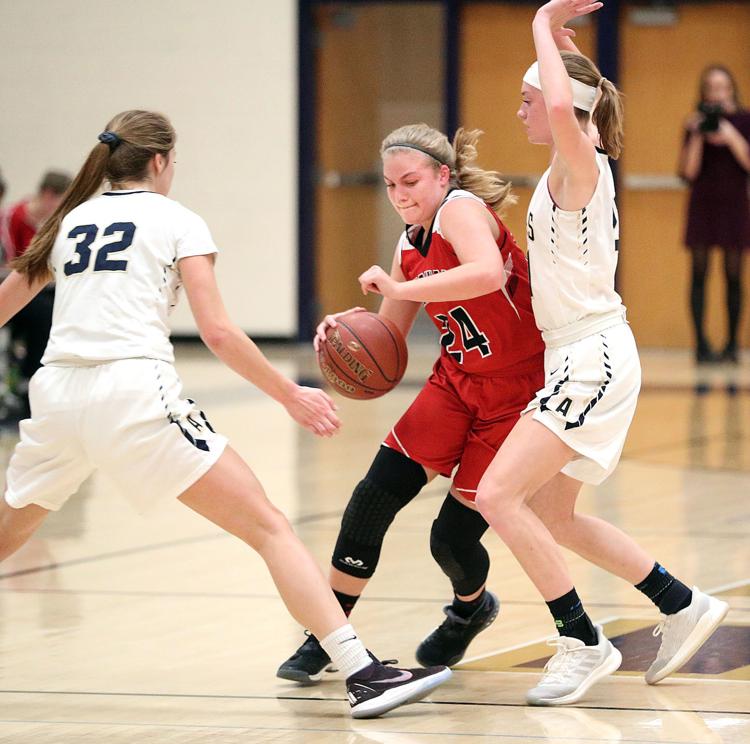 Nov. 16: Aquinas vs Chippewa Falls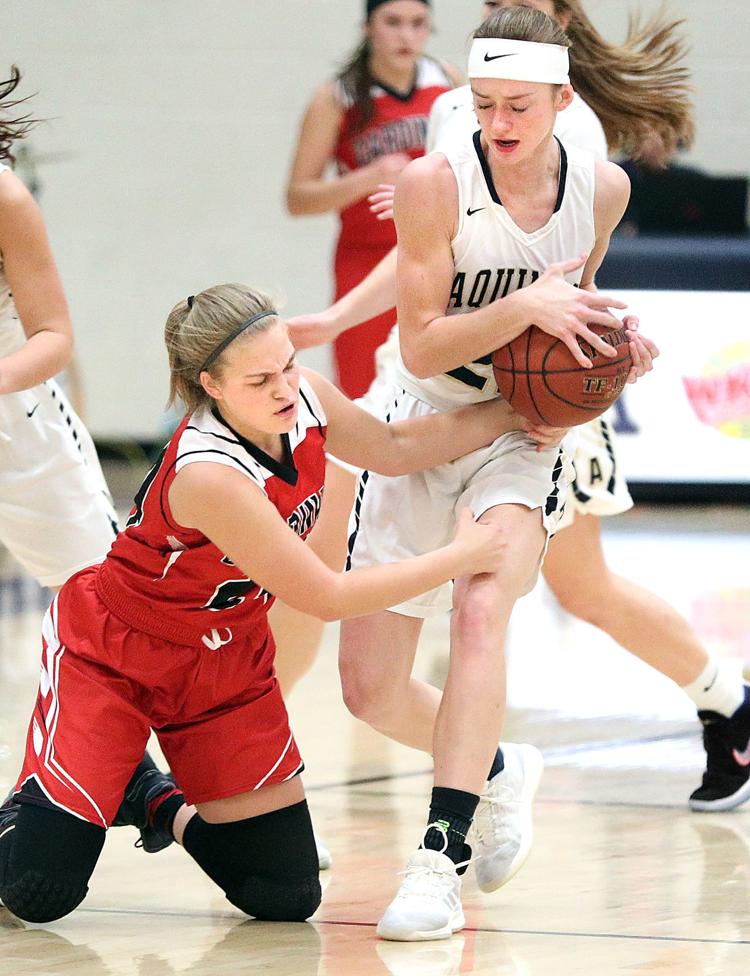 Nov. 16: Aquinas vs Chippewa Falls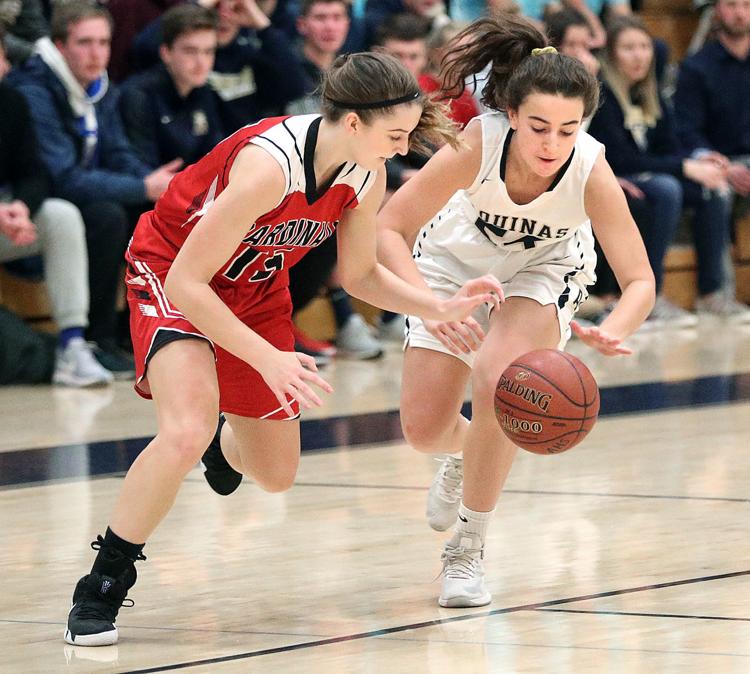 Nov. 16: Aquinas vs Chippewa Falls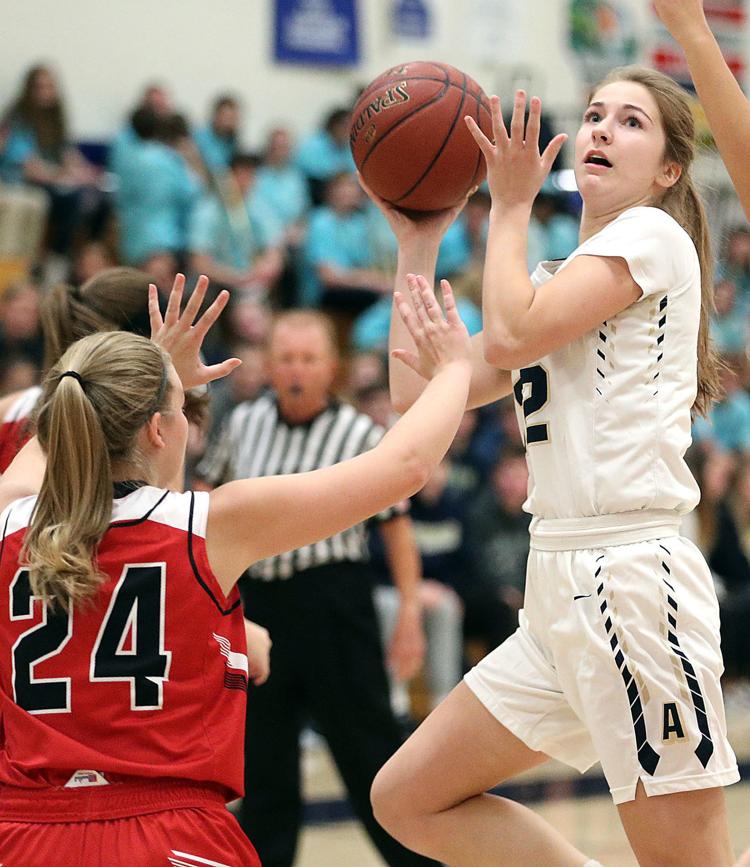 Nov. 13: Melrose-Mindoro vs. Onalaska Luther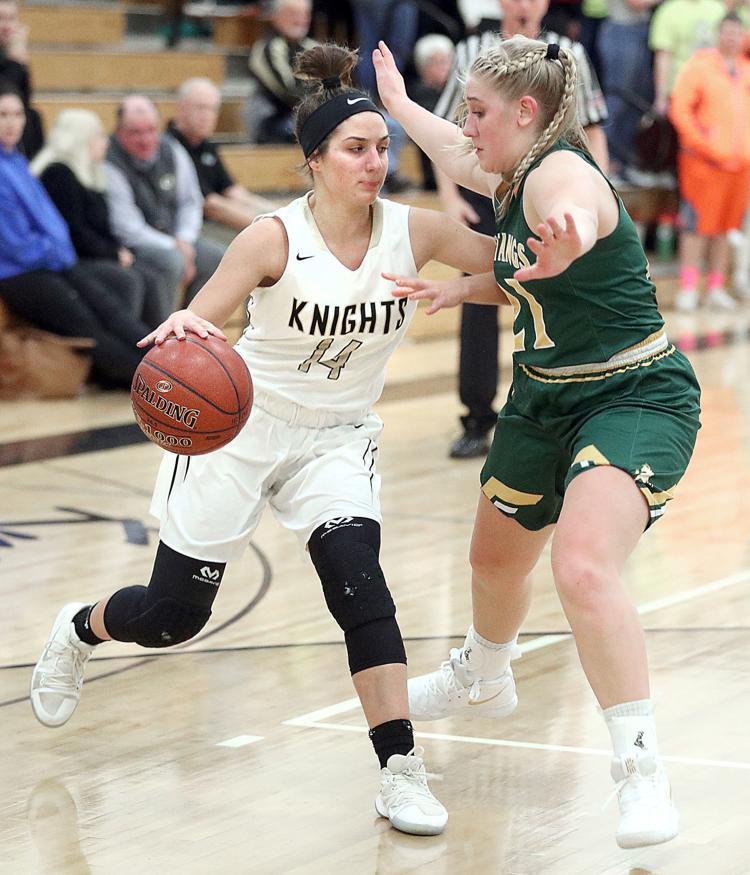 Nov. 13: Melrose-Mindoro vs. Onalaska Luther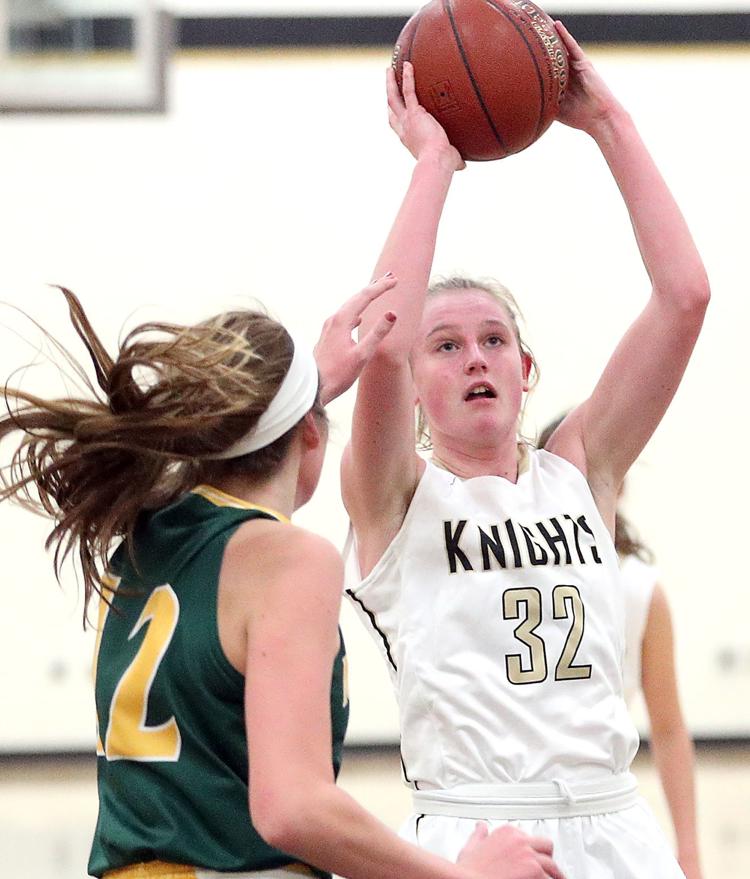 mel-min-cover-photo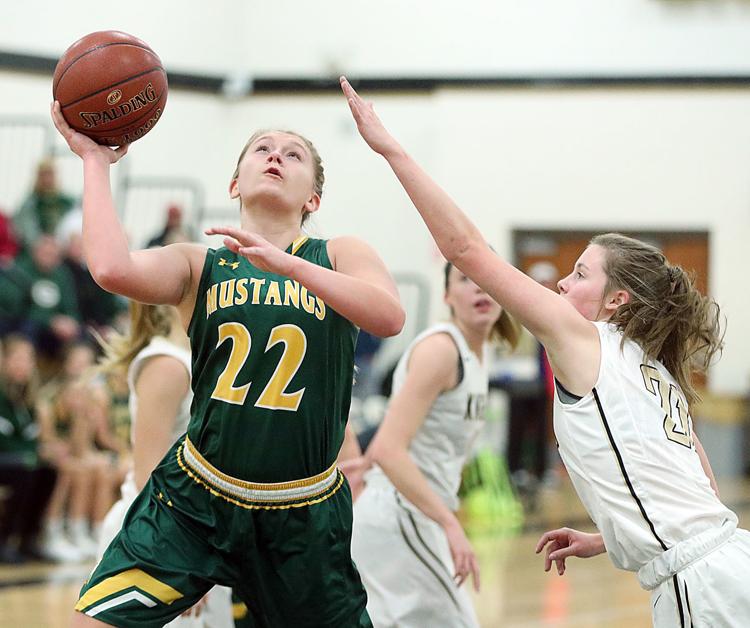 Nov. 13: Melrose-Mindoro vs. Onalaska Luther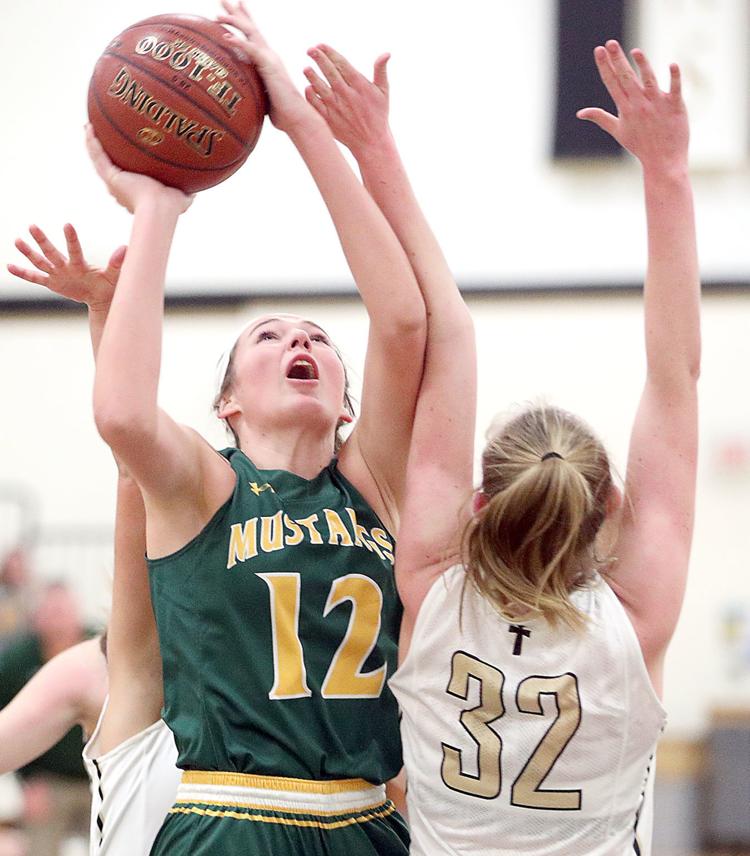 Nov. 13: Melrose-Mindoro vs. Onalaska Luther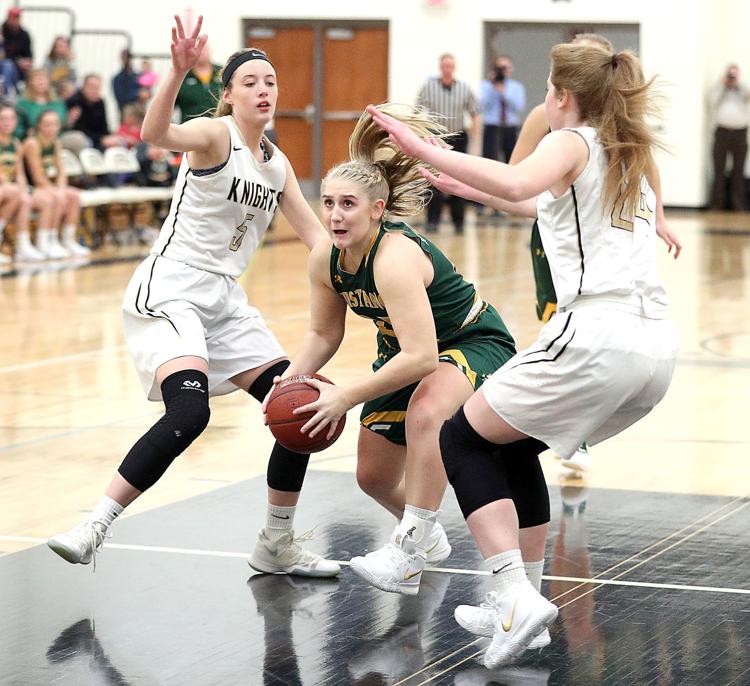 Nov. 13: Melrose-Mindoro vs. Onalaska Luther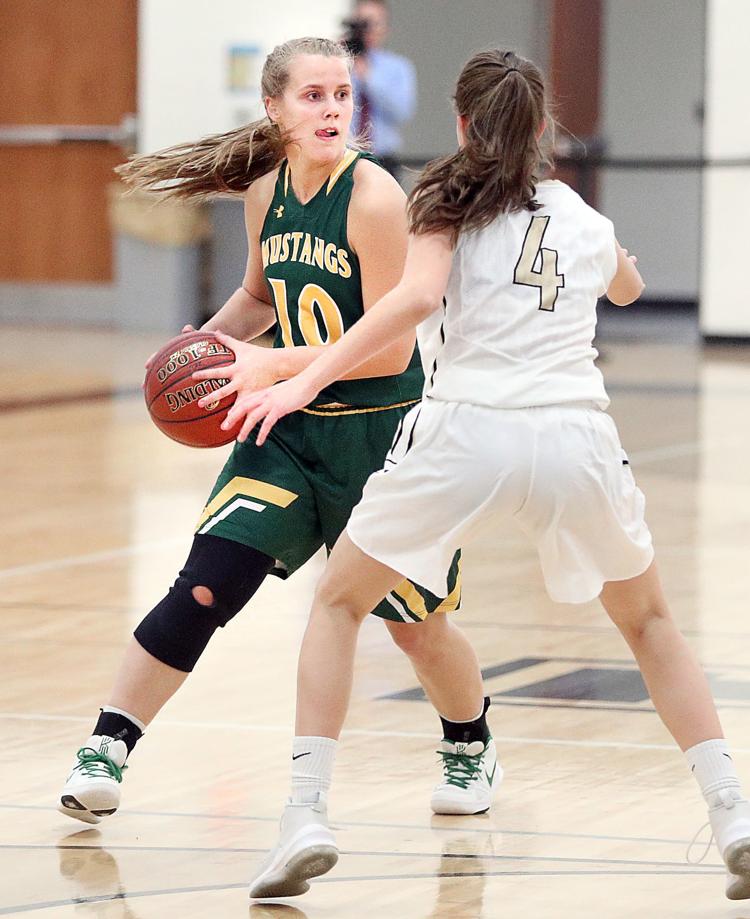 Nov. 13: Melrose-Mindoro vs. Onalaska Luther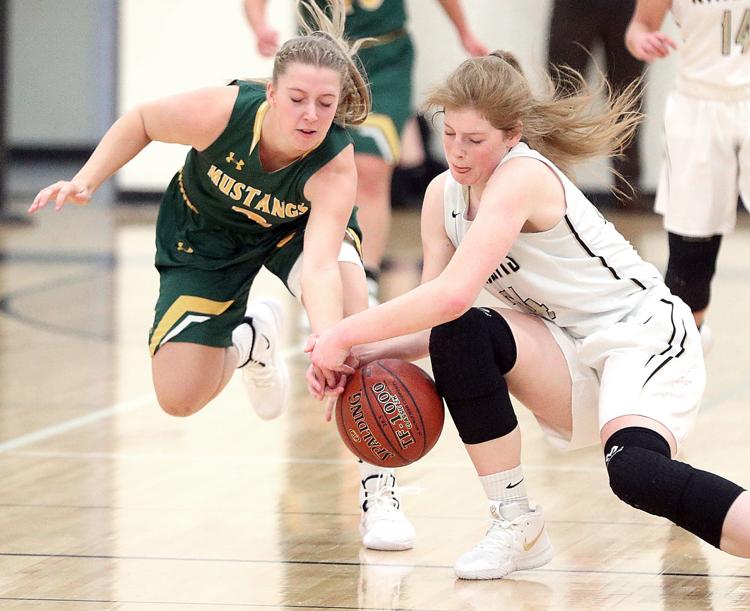 Nov. 13: Melrose-Mindoro vs. Onalaska Luther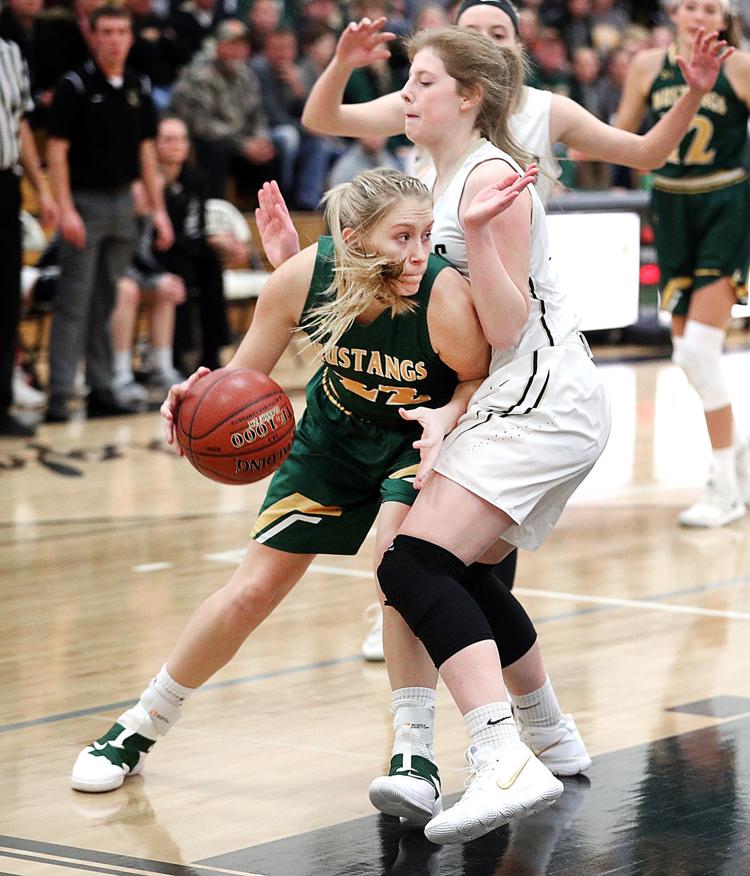 Nov. 13: Melrose-Mindoro vs. Onalaska Luther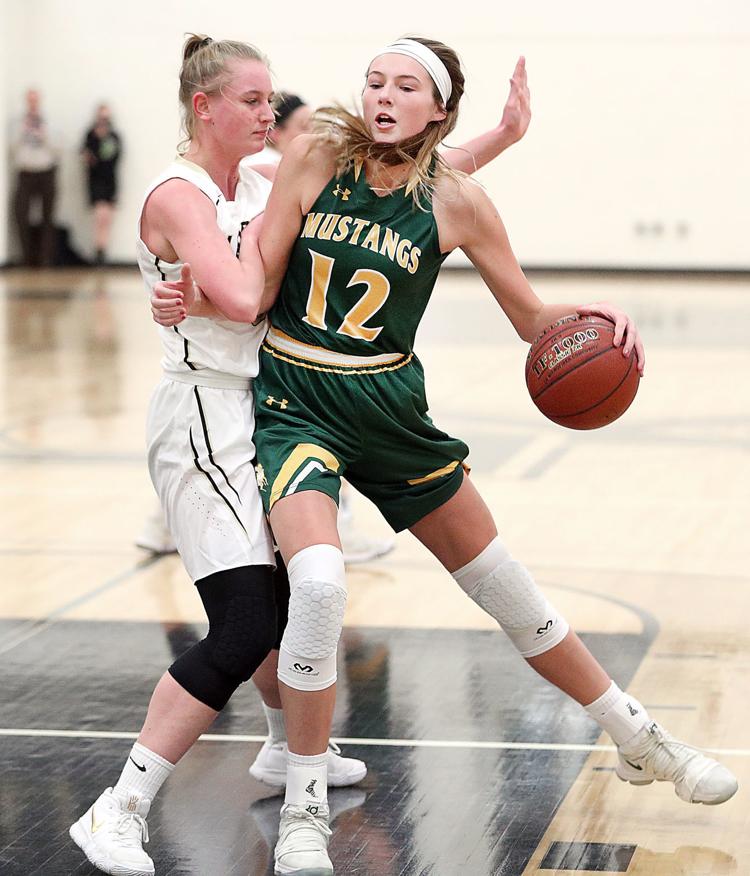 mel-min-inside-photo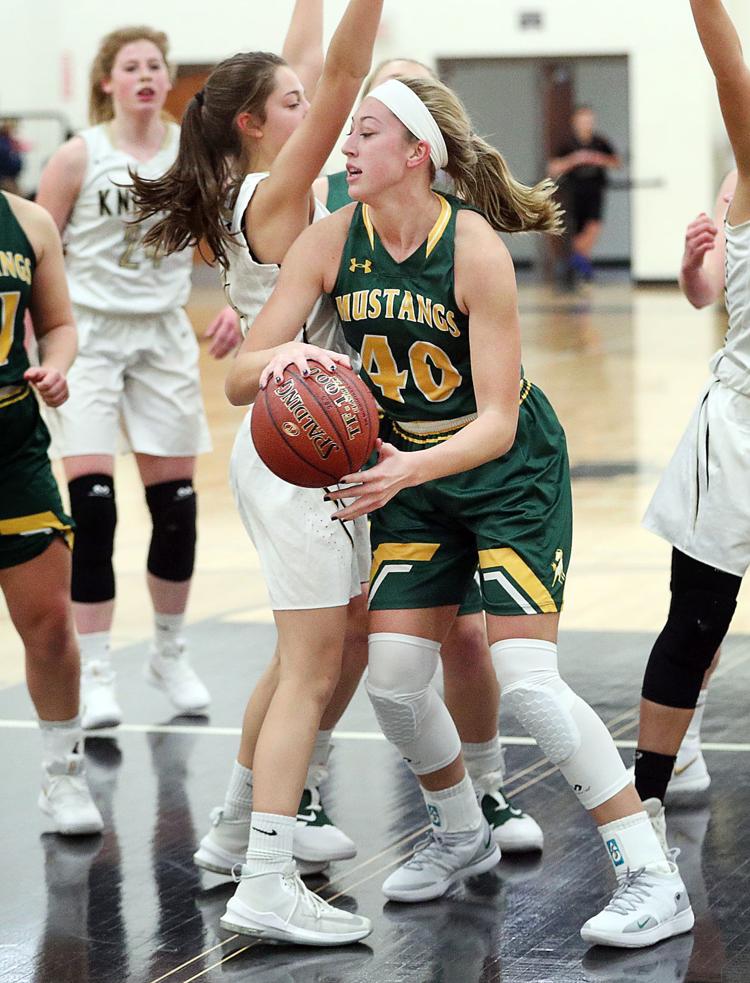 Nov. 13: Melrose-Mindoro vs. Onalaska Luther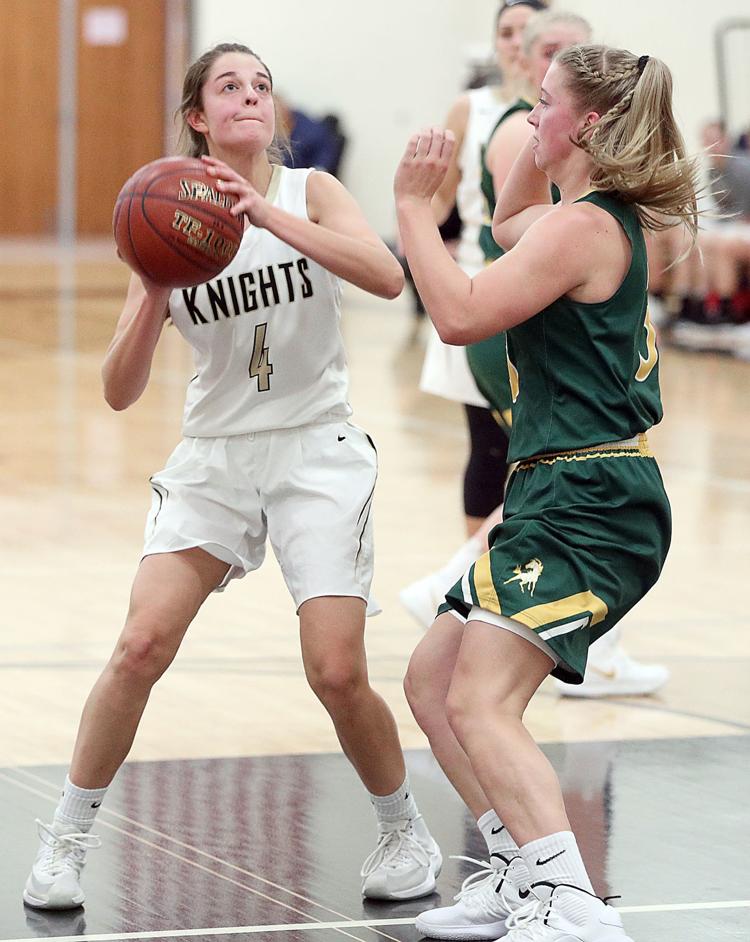 Nov. 13: Melrose-Mindoro vs. Onalaska Luther