ONALASKA — Jordan Groshek took a pass and weaved around one defender and then another as he made his way into the 6-yard box. The Onalaska High school senior midfielder had a clean look and seemed poised to beat Aquinas goalkeeper JB Wieser.
And Groshek delivered — not a goal but a pass across the box to a charging Brock Herczeg, who easily put away the goal to give the Hilltoppers their third goal of an 8-0 soccer victory over the Blugolds on Tuesday night.
"Very unselfish, J," Onalaska coach Zach Kimmel said as his team celebrated.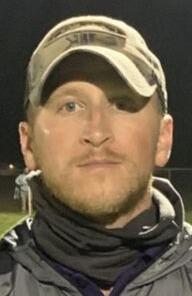 Unselfish but not surprising.
"I couldn't do that when I was playing," Kimmel said of the play after the game. "If I see the net like that, I'm taking a shot every time."
"I think this is one of the most unselfish teams I've ever had. I mean, I honestly can't think of a player on the team that is searching for themselves, out there just trying to create for themselves. All these guys are creating for one another."
That approach has been the driving force in the Hilltoppers' 4-0 start. Ten players have scored at least one goal, and no player has scored more than three in a game — an impressive feat given the team has already found the back of the net 25 times.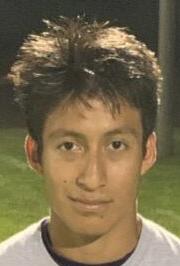 "We just have good chemistry on this team," Groshek said. "It's just amazing. We don't have fights. No drama on this team. We're just absolutely brothers."
That chemistry has formed over years and years of playing together — since about fourth or fifth grade, junior Will Thesing estimates — and was reinforced this offseason.
Onalaska entered the summer motivated by how last season finished. Holmen won the MVC for the third year in a row, and the Hilltoppers dropped a tight match to New Richmond in a WIAA Division 2 sectional semifinal. The Tigers then advanced to the state tournament.
The COVID-19 pandemic upended hopes for a normal offseason, but the Hilltoppers still held captains' practices, though they looked different with safety measures in place. But that gave the team an opportunity to build on the relationships it had already begun to mold.
"We just took the time over the summer to learn the personalities and everything and get to know everybody really well," said Matti Sysimaki, a senior captain. "So we knew we could come out here and take care of business this season."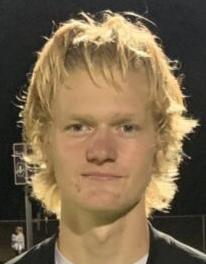 That's exactly what Onalaska has done in the early going. The Hilltoppers opened the season by beating the Vikings 5-1 on Sept. 15 before handling Tomah 4-0 two days later. They've won their past two games, against Aquinas and Arcadia, 8-0 each.
But a 4-0 start won't satisfy a team that feels it has unfinished business from a year ago. A conference title is on its mind — though Central and Logan have opted to play in the spring — as is a trip to state if there is a tournament.
Onalaska certainly has the pieces, and the mentality, to make that run despite having graduated a talented senior class.
Sysmaki is the leader of an impressive back line — look no further than the team's one goal against — that also allows the Hilltoppers to be relentless with their pressure and counterattacks.
And once on the counterattack, Onalaska is seemingly impossible to slow down. Groshek, who Kimmel says never gets tired, is the one in the middle, turning a tackle into a run and facilitating.
He's not alone, though. Thesing is just as capable of creating scoring chances, as are players such as sophomore Erick Garcia and Herczeg, a junior.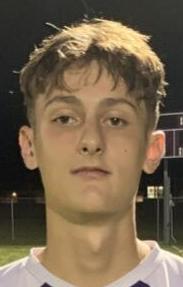 "It makes it very easy to play balls from the midfield, and we've got a lot of attacking options," Thesing said. "You can always find a guy making a good run. I can always feel confident that my guys will put the ball in the net."
That's what frequently happens: One teammate finds another, and it ends in a Hilltoppers goal.
Onalaska's attackers, though, are plenty skilled to capitalize on their own. Thesing netted two goals against the Blugolds — one via a left-footed chip shot from the corner of the penalty area and one on a break in which he fooled a defender with a shot fake before beating the keeper.
Groshek had a dazzling unassisted goal of his own in the second half against Aquinas. But, of course, he liked his assist in the first half more, in case there was any doubt as to what the identity of this team is.
"I just like passing the ball around and getting assists and making my teammates happy," Groshek said. "It's just fun to see everybody happy on this team."
Be the first to know
Get local news delivered to your inbox!